Sweet Pink & Gold Delhi Wedding With Unique Ideas!
BY The WMG Bride | 09 May, 2016 | 746 views | 3 min read
When this bride gushed to us that WedMeGood was indeed her BFF who helped her plan her entire wedding, we were ecstatic. Her pretty pink and gold wedding was a sight for sore eyes this week, with so many cute details included in it - and all well within budget.  Full props to the bride for  co-ordinating the bridesmaid gifts from Etsy, and  organising  bubble-blowing  during her entry. Quite hands-on and all of these cute details were shot beautifully by Phototantra.
Meet Simran & Bipin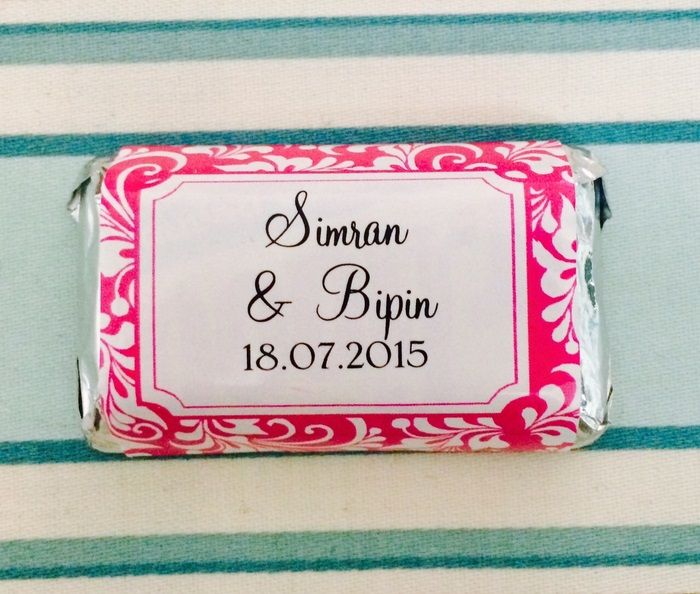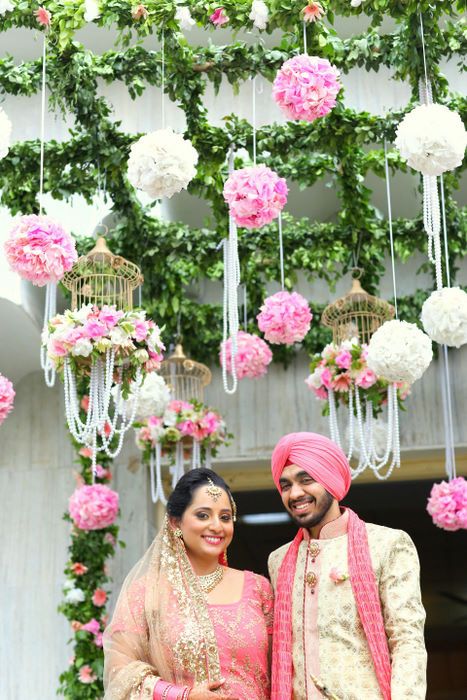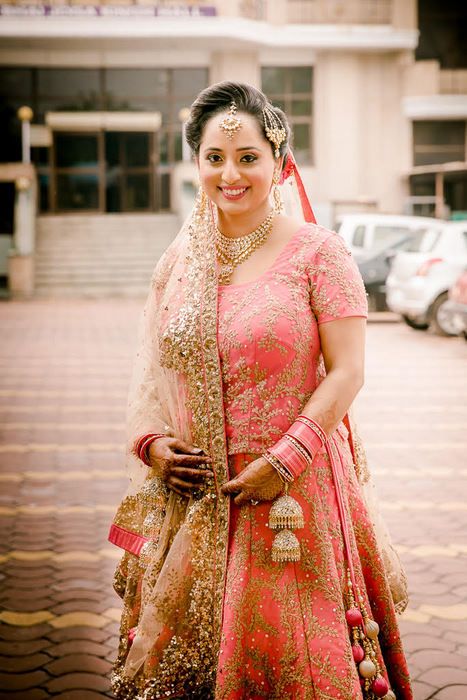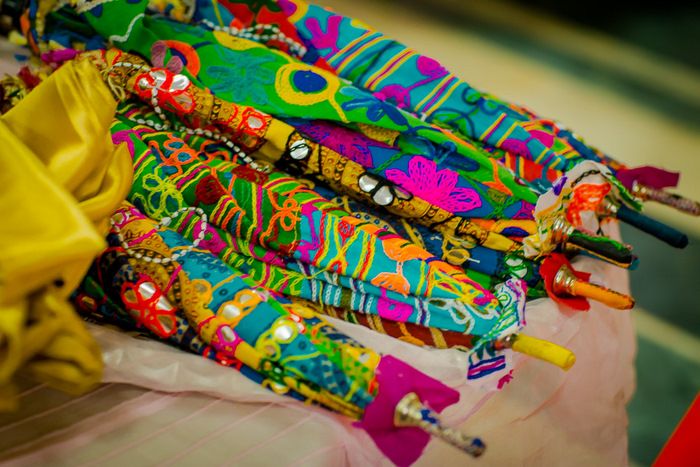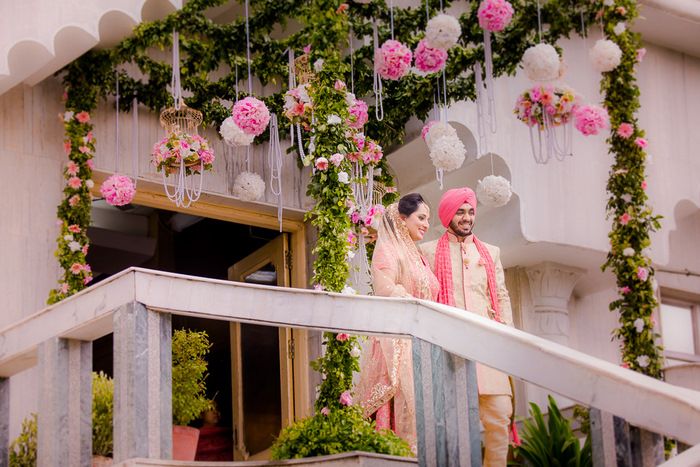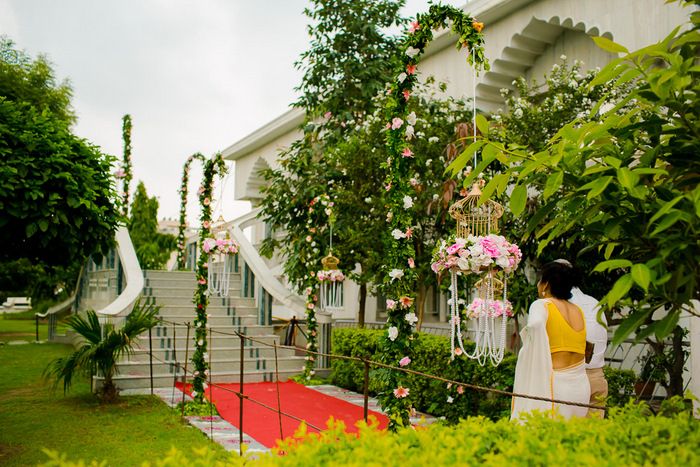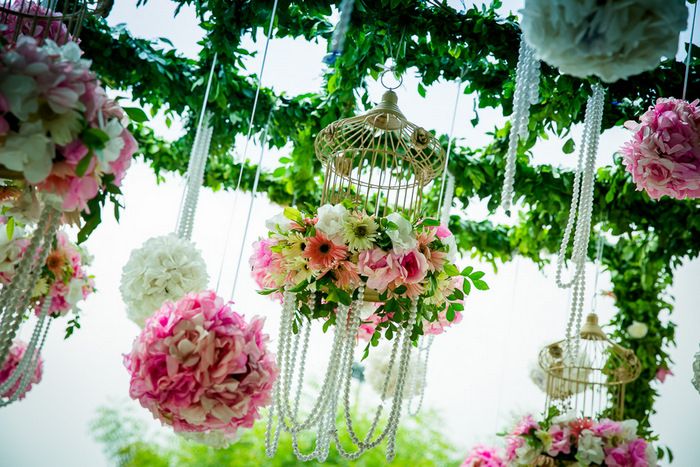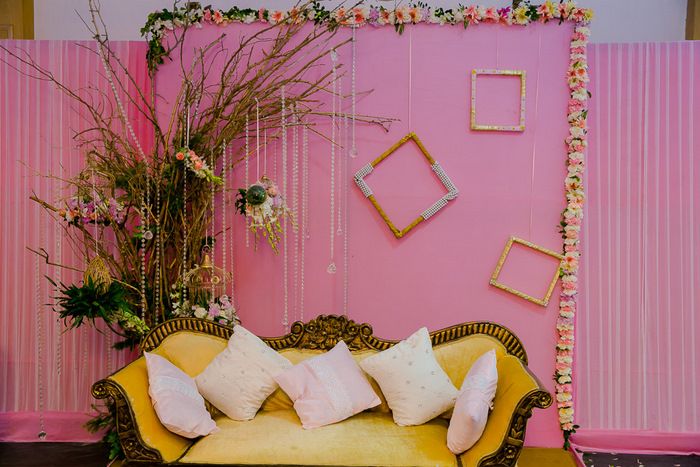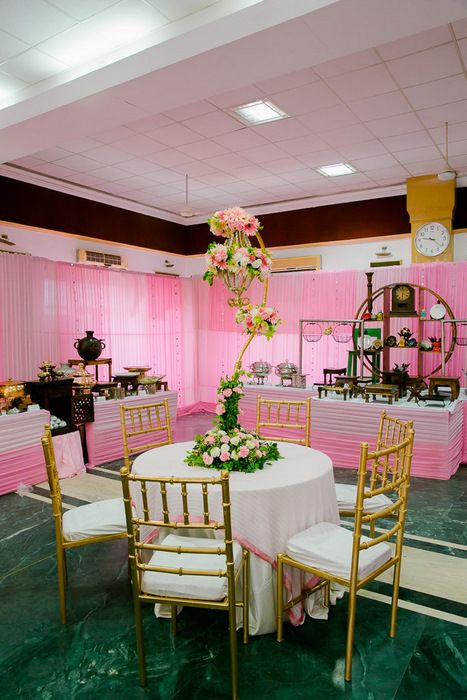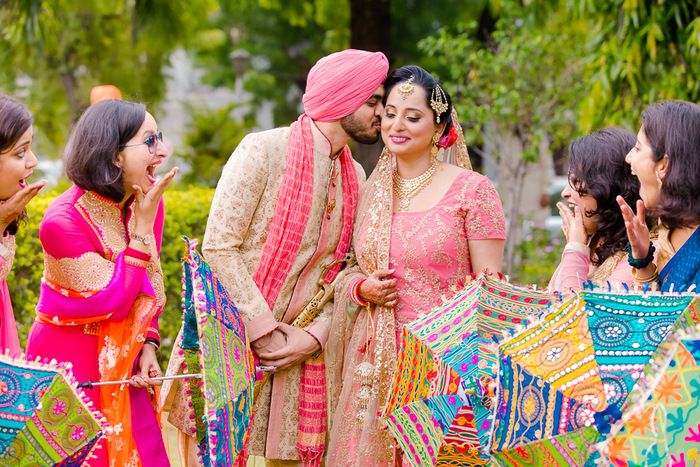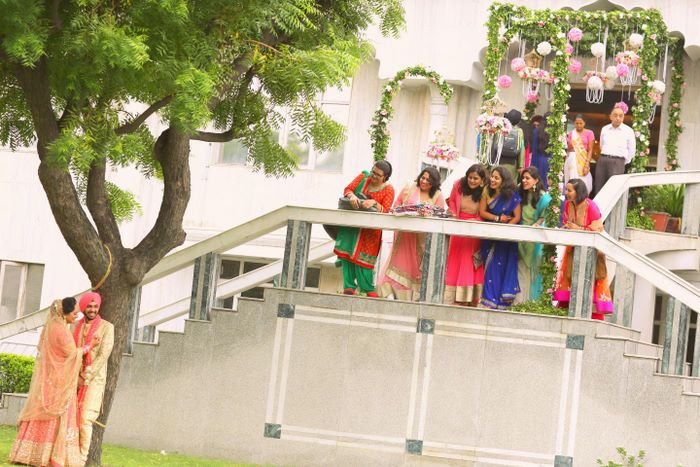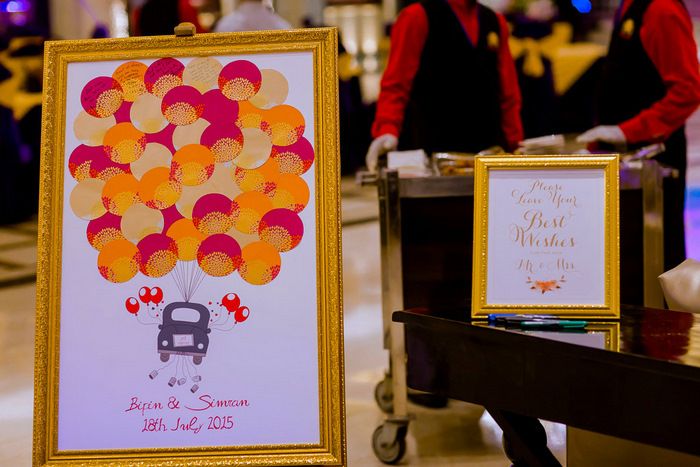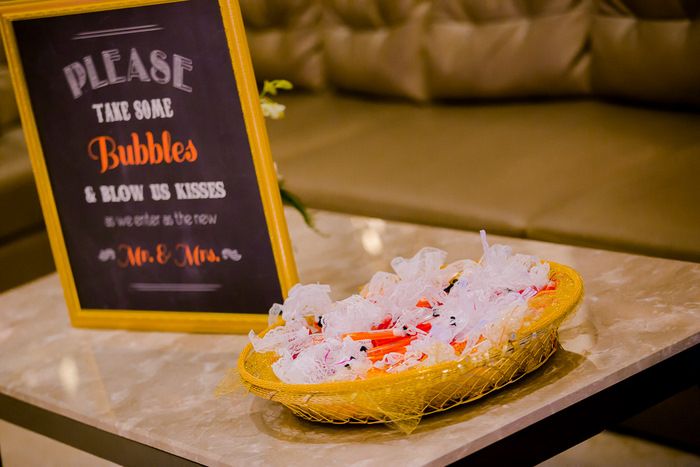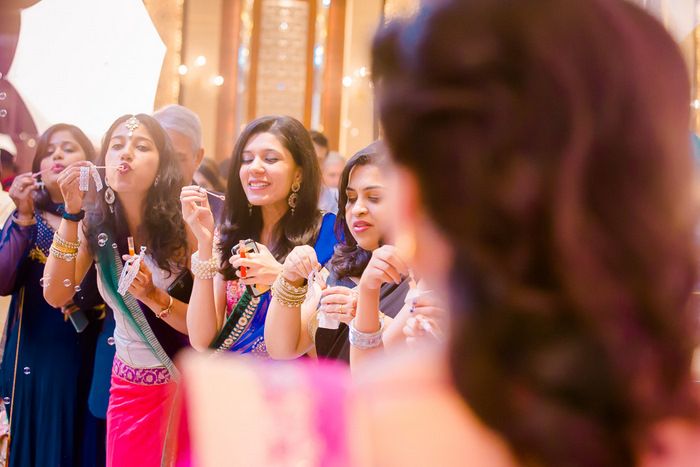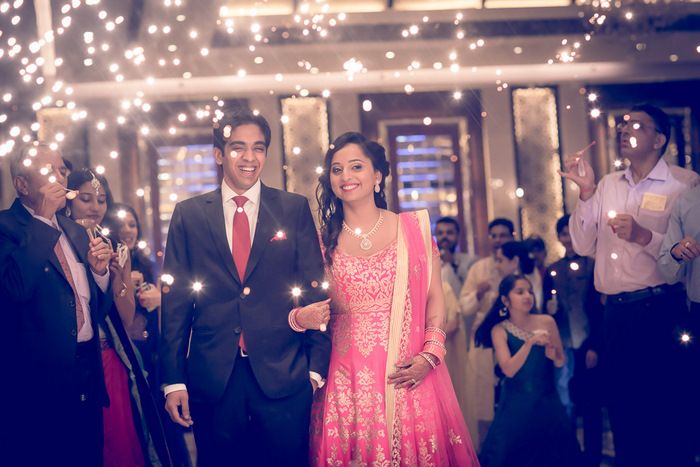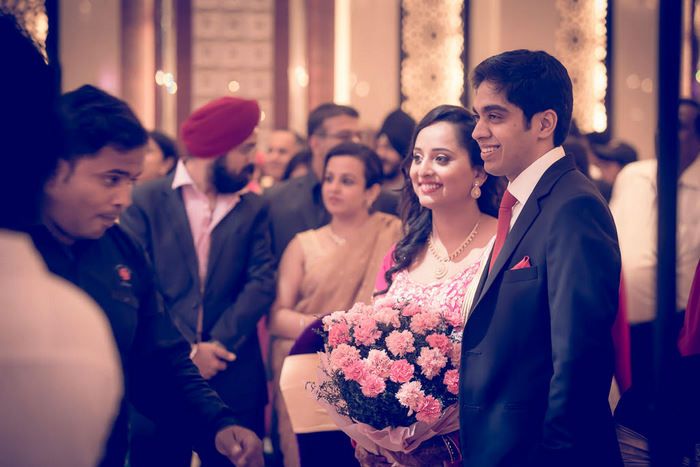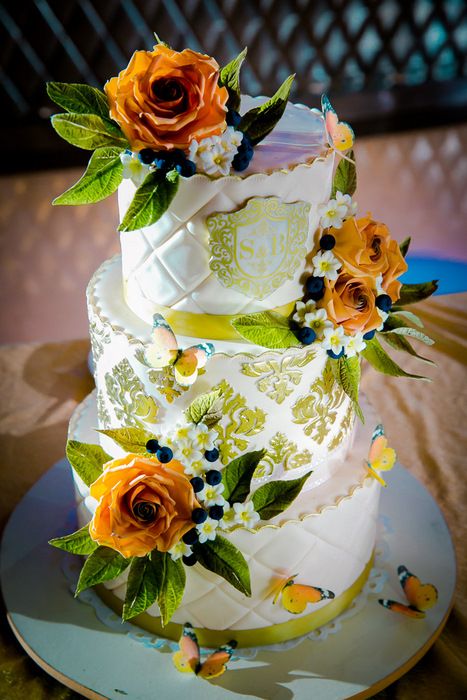 From The Bride:  
"I was essentially a one-man team, had recently shifted to Chandigarh from Bangalore and the wedding was in Delhi...that's where all the input from WedMeGood came into play. The theme  for our wedding was Pink and Gold,  with Pink being my favourite colour:) and the decorators did a phenomenal job.  WedMeGood was really my online wedding planner and I couldn't have done this without you guys. Started off just to get ideas for the wedding but ended up having so much fun in planning my wedding. Because everything is so neatly organised on the site, I had a fair idea how to divide the funds and plan accordingly. The idea from the beginning was to have 4-5 elements in the wedding that would be memorable" says Simran.
Here are a few details I loved and worked on for our wedding:
Jaipur umbrellas: Used in many ways during the wedding, July being the rainy season, we kept them ready to ferry guests if required and used them as props for photographs and as decorative elements during my Mehendi.
Personalised Napkins: To be given in the gurudwara after the ceremony with the prasad. Most of the people actually kept them as souvenirs instead of using them:)
Golden Head Scarves: Got 200 stitched for 600 Rs for the gurudwara ceremony.
Blowing air bubbles as we entered our Reception: These were test tubes with black bow tie and white veil stuck to them to represent bride and groom. Filled them up with pink soap water which I had made at home. Bubbles captured beautifully in one of the pics -they look like glow worms!!
Guest Book: Got Etsy printables, printed and framed them locally. Had ordered extra plain wedding cards, cut out circles and stuck them as balloons on the printout for people to write messages.
Blow Bubbles Sign and Please sign guestbook Sign: Etsy printables again and then got them framed.