The Beginners Guide To Paying For Your Budget Wedding! *Tips To Help You Save & Splurge!
BY Apoorva | 26 Jun, 2017 | 1551 views | 5 min read
No, this isn't just about who pays for your Sabya lehenga, it's a whole lotta bigger than that! It involves two different families, hundreds of emotions and truckloads of drama. Gone are the days where the bride's side funds the entire wedding. Couples nowadays are funding their own wedding - they are taking out loans and saving up for a few years. But paying for your wedding comes with it's own challenges - here's how to navigate them!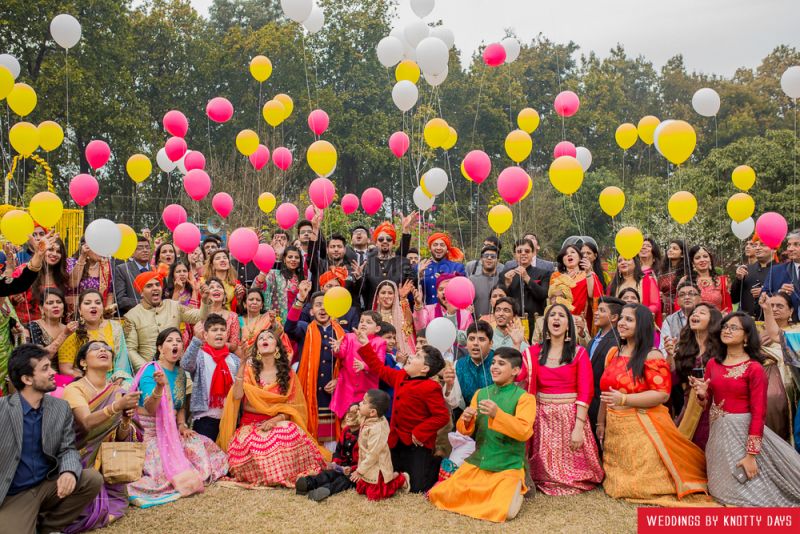 Image via Sri & Sau's Real Wedding
Budget
Indian weddings are getting bigger by the day but there is no set rule as to what you have to spend. So set a budget as a very first thing and then work backwards towards all your plans. Create a bracket - 10 L upwards if it's an intimate do with less than 100 pple and 20 L upwards if it involves more guests. Of course, there have been weddings under 10 L too, and they are DIY etc. So budgeting starts from there. 
Understand who is paying for what
You may want to fund your entire wedding, but maybe your parents want to pool in something too or maybe fund the whole thing themselves. It's better for all of you , both families, to sit together & decide who will fund what. Give your folks one chunk each - catering or decor. The rest can be managed on your own. 
Vendors & Price Points
A cocktail party venue charges corkage per bottle? A reputed MUA charges 25k for ONE function? Yes, dear brides-to-be, weddings can get expensive and you may always not know the rates for everything. So before you decide, get to know. Chances are that this is the first wedding that you have taken interest in, so you should be well aware of what the current rates are and how vendors function.
Making a Working List
Make three lists. A – Must have, B – Second Option, C- Can do without. Put all your vendors and requirements between these three along with the pricing. This will not only help you prioritize what you want over the other but will also give you a realistic idea as to what money you are spending.
So make a list of the following:
Essentials: Decor / Catering / Outfits / Photographer
Compromises: Lesser functions, less designerwear outfits, venue costs
No Way: Expensive makeup artist / No DJ ( Get your cousin to make a playlist)/ Mehendi - Sangeet decor 
Scale It Down
You may want a five-star wedding while your mother-in-law may want just a one-function, what will you do then? It's very simple! Communicate. Understand what your expectations are in terms of emotions as well as money. A wedding is no fun if it's against the wishes of either parties, so be ready to adjust and come to a mid-point. Know that one event well-done = 3 mediocre ones. 
Here are a few ways you can scale things down:
No DJ, make your own playlist, get friends to play
No need for a planner, get your decor guy to follow your plan 
Less flowers / more DIYs 
Get a good makeup artist for the wedding. Other functions, learn small ways you can use makeup or get a cousin to train
Cut down on catering dishes, 2-3 good ones work 
Mix and match designerwear with your local boutique ( a Sabya blouse with a boutique lehenga!)
Less functions, concentrate on 2 functions and get them done well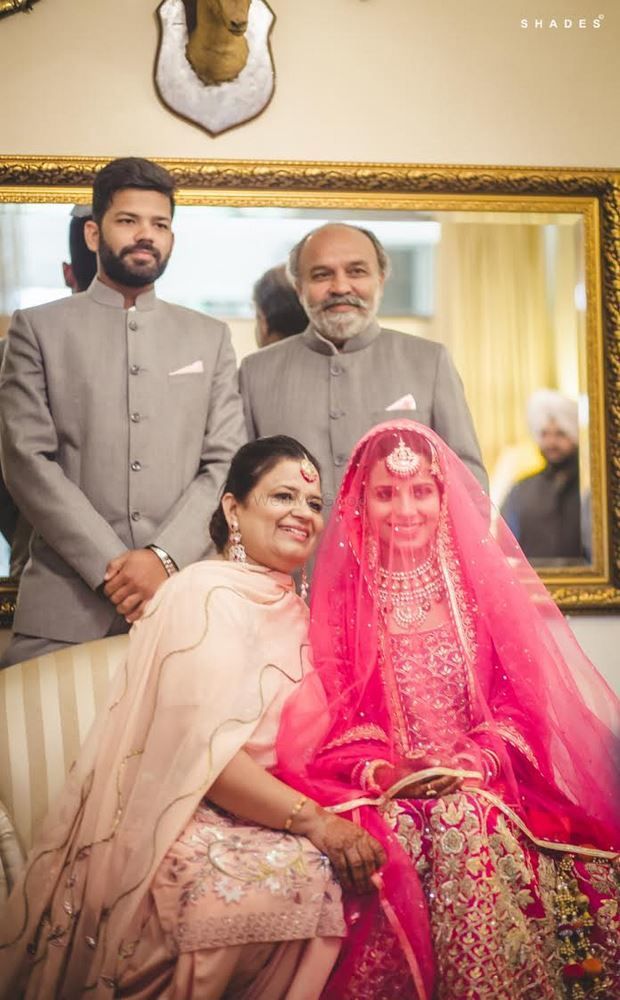 Image via Angad & Nimrat's Real Wedding
Stop little spending habits that add up 
Saving up is essential for any wedding as there are so many tiny details that you will have to take care of. Scale down your shopping during the months you're saving or cut down your partying. Trust us, it'll go a long long way!
Location Ideas
Instead of the most popular locales like Goa, choose offbeat ones that cost nothing. Pondicherry or Hampi or even mussorie. Hotels there will give you a good deal because it's unique. Location takes over the bigger cost in your budget so choose well.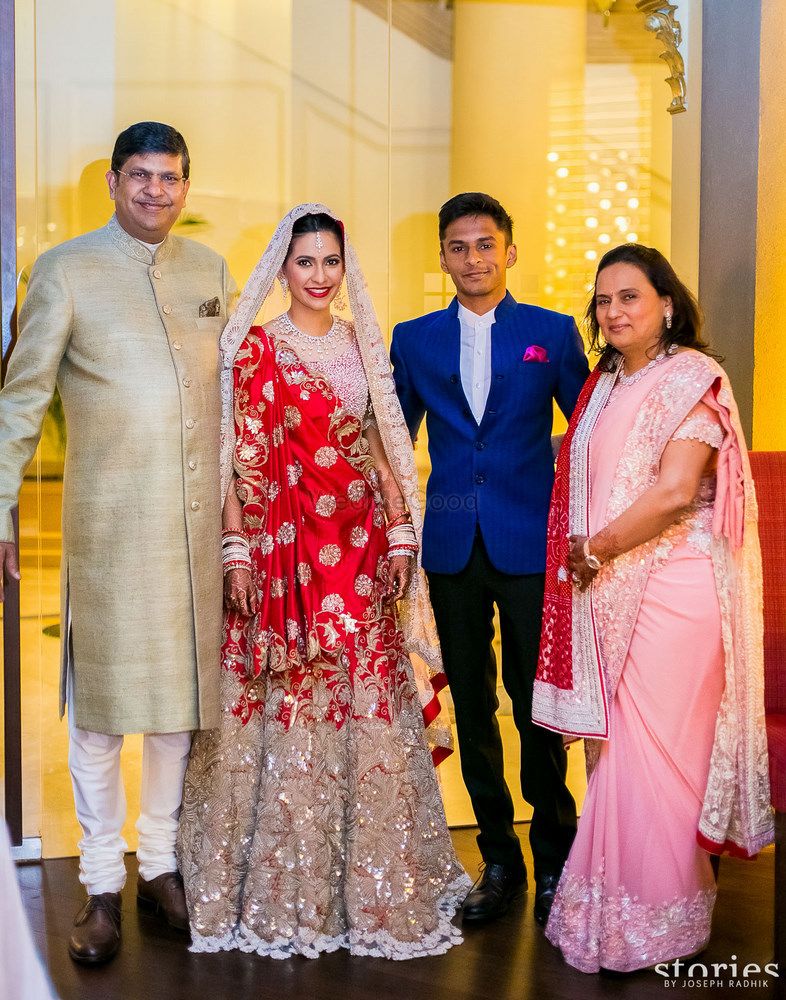 Image via Shraddha & Gaurav's Real Wedding
Think Creative
Not only in DIY décor and favors, but there are other ways that you can add up to the wedding. Take a makeup class so that you can do your own makeup for smaller functions or a small design class so you can make your own wedding cards & stationary!
Offers 
Never miss out on any, especially during wedding season. Will your décor vendor give you 25% off if you book him for all your functions? Will the MUA charge less if you ask her in a certain season? WMG has Family Makeup Services  now so it's a small thing taken care of. Talk and negotiate, even when you have a high budget wedding. That way you can spend that money somewhere else (Psst, honeymoon shopping!!)
Off-Season Spends
When it's off-season, everything is on a deal. 
Photographers can charge upto 40% lesser in off season
Caterers are ready to slash their rates
MUAs give you discounts
Sale time gets you good designer deals
Wedding planners might just give you a good deal
Entertainers can be new stand-up comics or singers so they charge less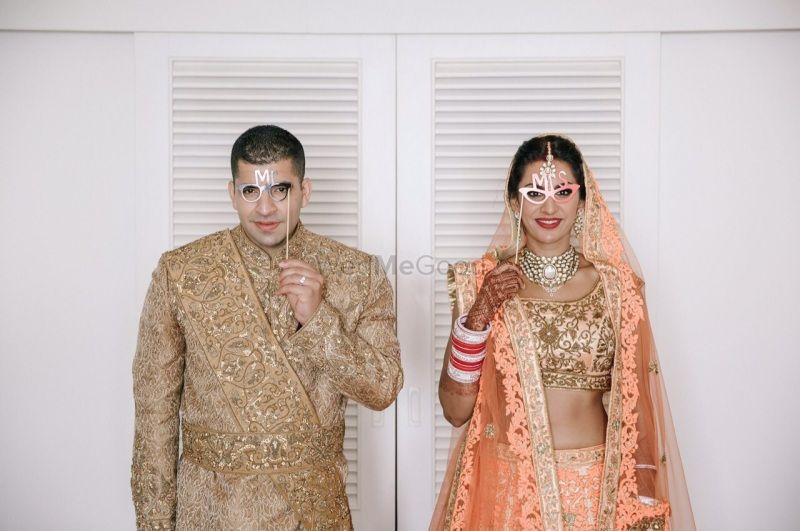 Other Tips
Your wedding is just a day. So don;'t go overboard trying to please your guests. Save up for after wedding kharcha - honeymoons and your new home! 
Your wedding clothes will be worn only on one day so go easy on designerwear
Keep money aside for tips - miscellaneous cash is a must. Don't let your budget be too tight! A 5-6 lakh buffer is necessary just in case! 
We have brides who have designed their own jewellery in silver instead of gold. It looks the same and comes at 1/5th the price so why not?
Use your talented friends well for decor / makeup / errands and DJing. 
How are you designing your wedding? Tell us!