The Best Bridal Lehenga Colours We Spotted on 2017 Real Brides!
BY Sakshi | 24 Dec, 2017 | 1801 views | 2 min read
Brides in 2017 really wowed us! Not only did we see some uhhmazing new silhouettes and designs, but a lot of them floored us with their choice of colour too! Not very often do you get to see a bride experimenting with the bridal lehenga colour- ditching the usual reds and pinks for a unique new hue, and these brides totally scored a 10/10 as far as their choice of hue was concerned! 
This icy blue lehenga which was definitely one of our favourites!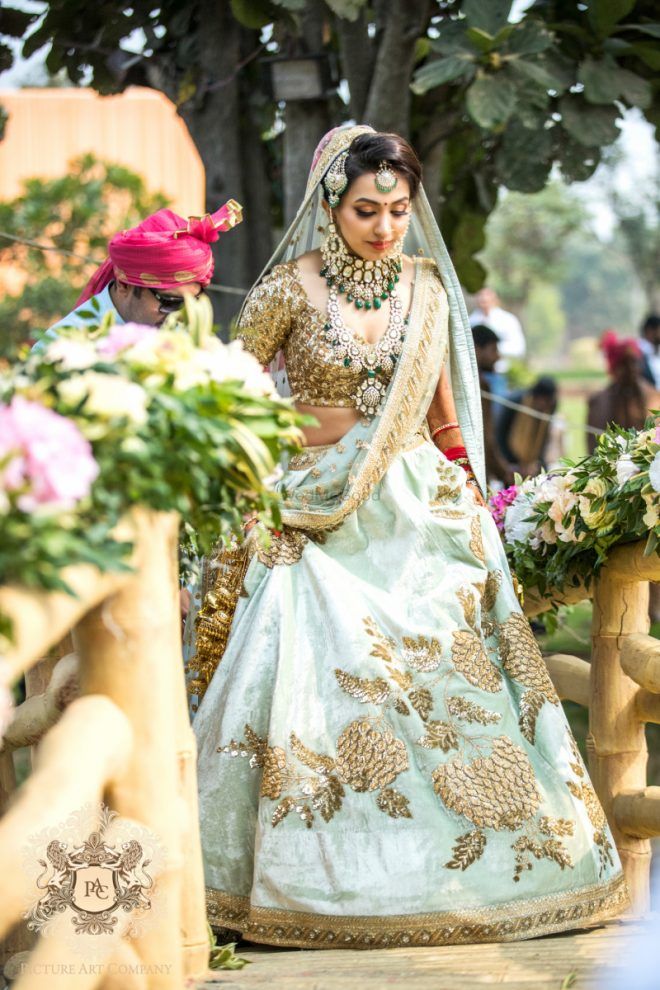 Image via Nayana and Jai's Wedding
This mint lehenga with sprinkles of gold and silver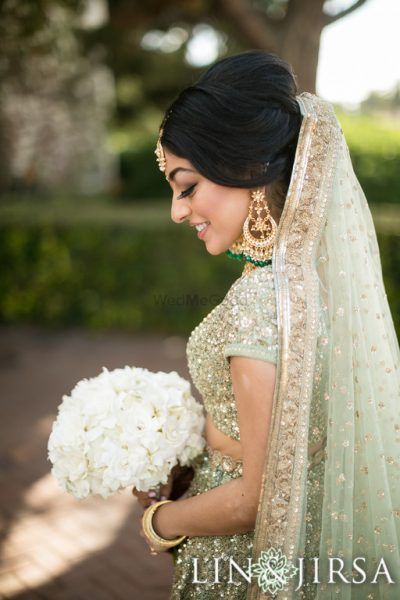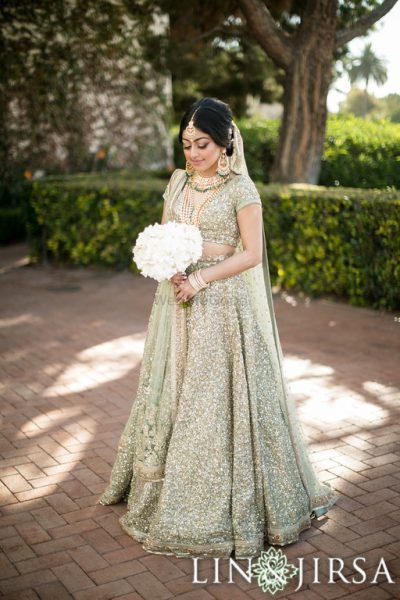 Image via Meena and Nimesh's Wedding
This pretty lilac lehenga which was stunning!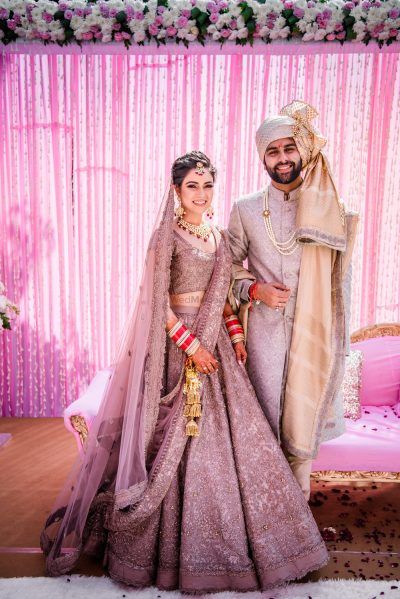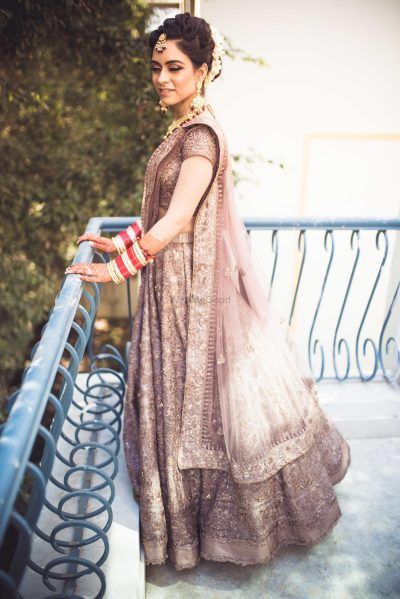 Image via Vandya and Arjun's Wedding
This yellow bridal lehenga that really stood out!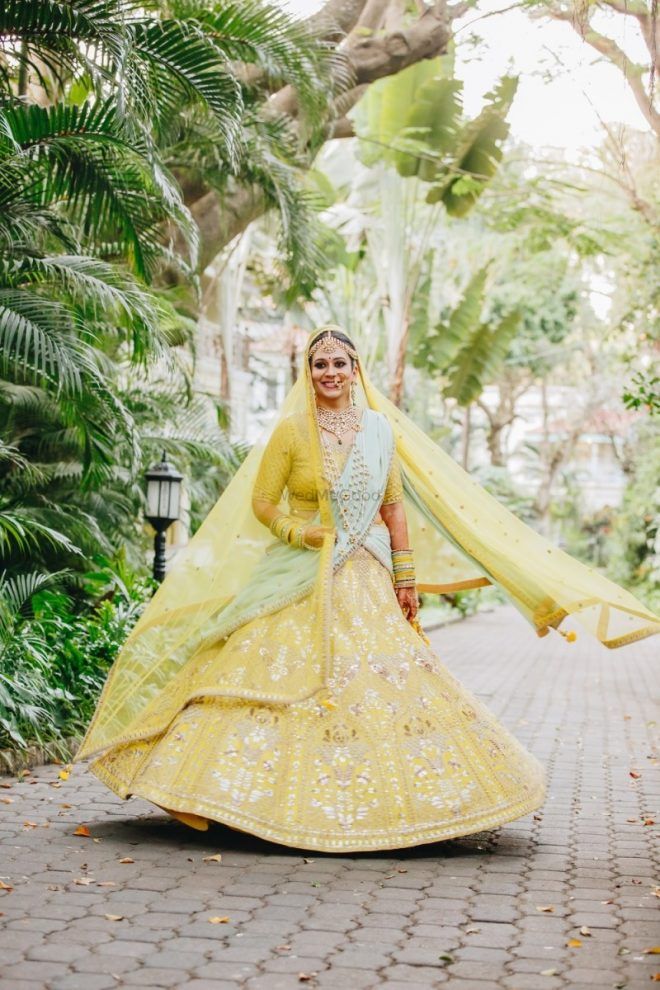 Image via Pooja and Siddharth's Wedding
This baby blue and pink lehenga which was gorgeous!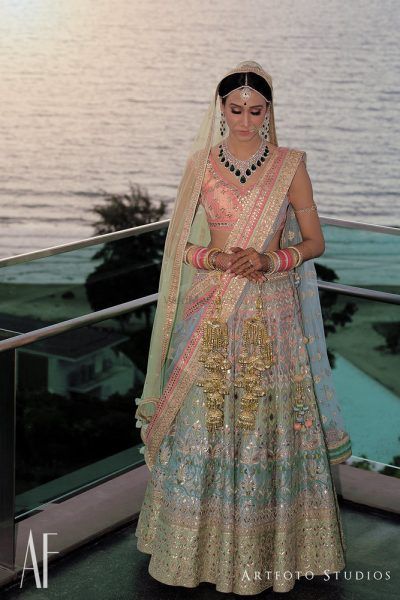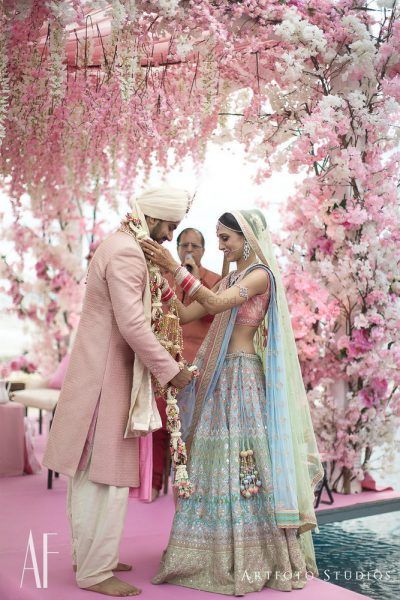 Image via Tania and Vidhu's Wedding
This dirty olive shade which is so unique for a bride!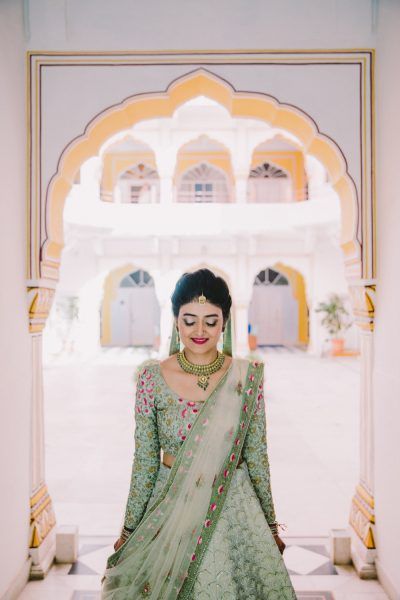 Image via Paridhi and Suparno's Wedding 
This pretty pastel lehenga with shades of mint and pink!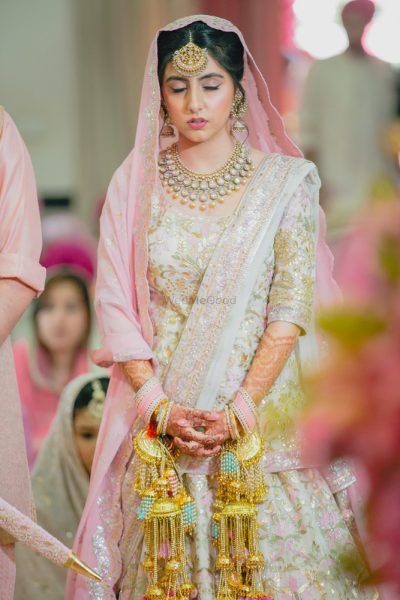 Image via Sahej and Prateik's Wedding
This mauve lehenga with light pink that was gorgeous!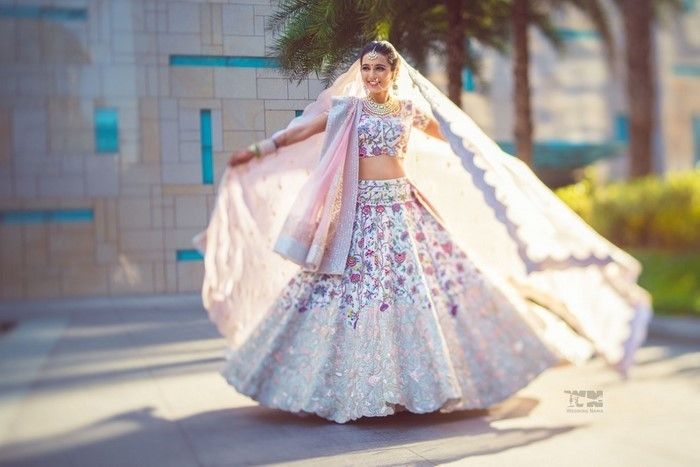 Image via Masoom and Shailin's Wedding 
This bright saffron bridal lehenga that was just fab!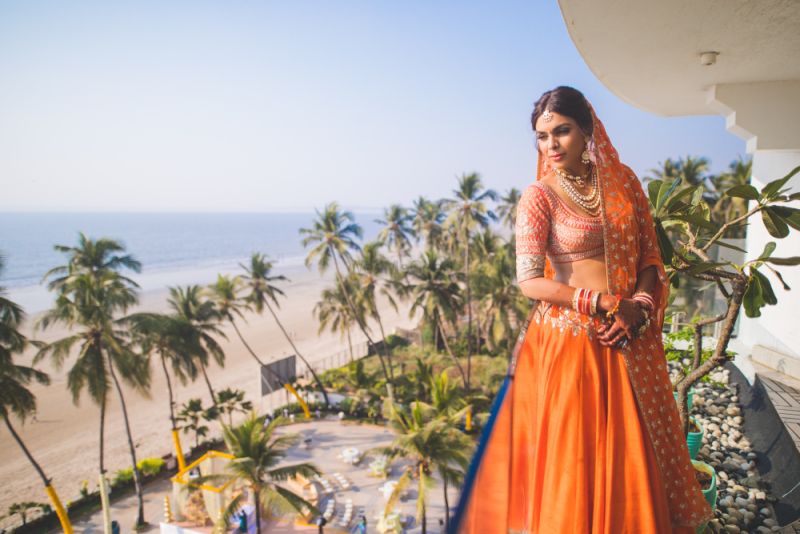 Image via Aastha and Karan's Wedding
This lehenga in shades of blue that was sooo offbeat!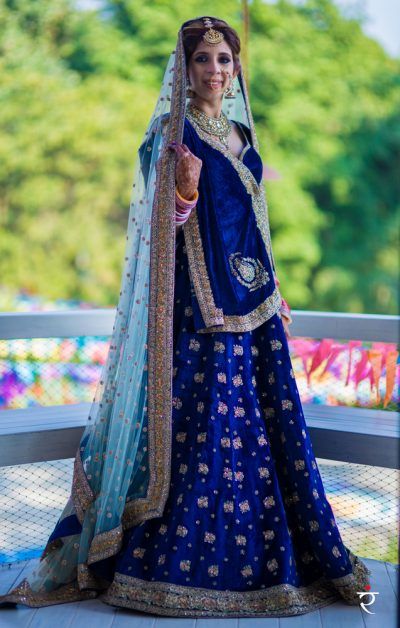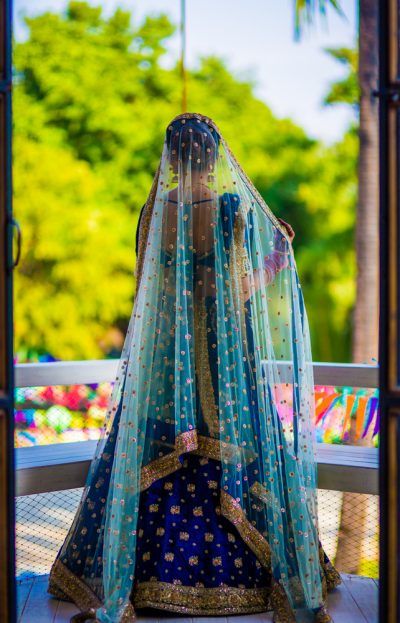 Image via Shreya and Vivaan's Wedding
This mustard and maroon lehenga which is an unlikely combo for a bride!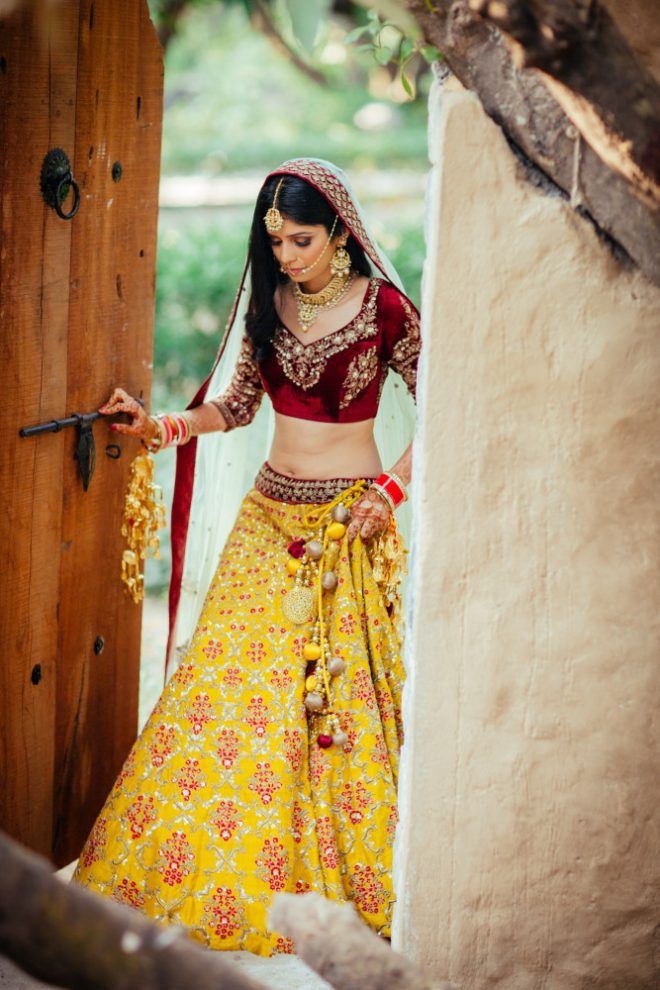 Image via Pashyanti and Sahil's Wedding
This white and gold lehenga with a pop of bright pink!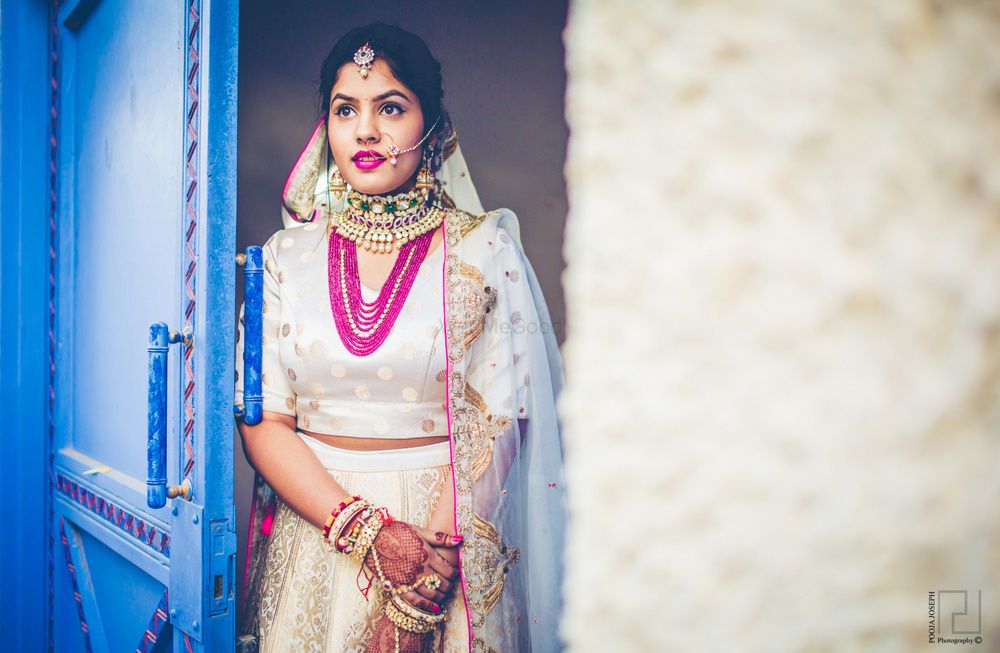 Image via Aashna and Uneesh's Wedding
This ivory and gold lehenga which was elegant and royal!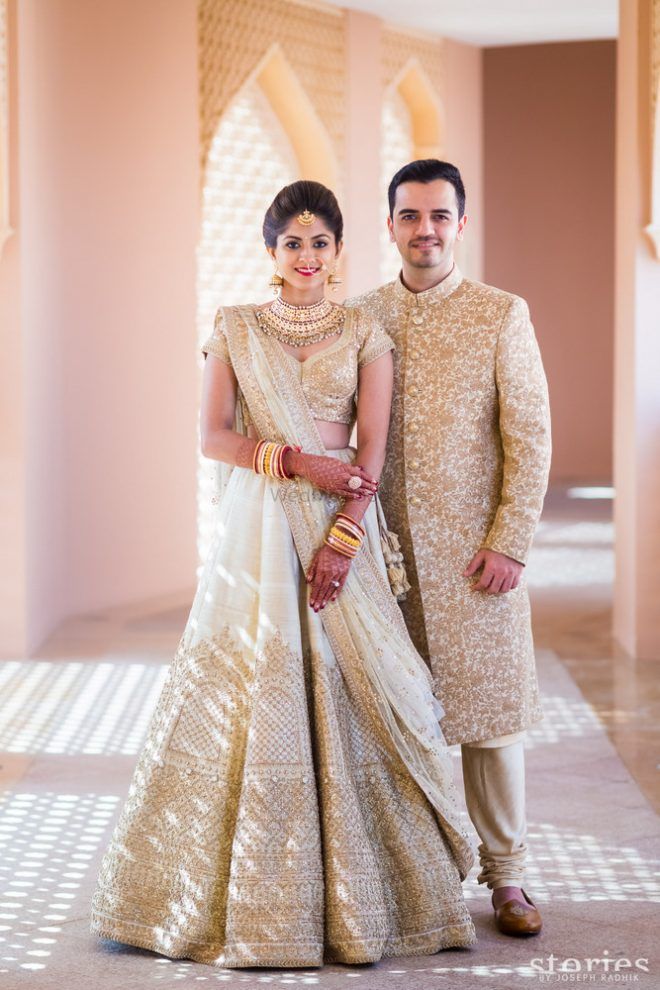 Image via Dhrumil and Anusha's Wedding
This sea green lehenga with a pop of red and gold!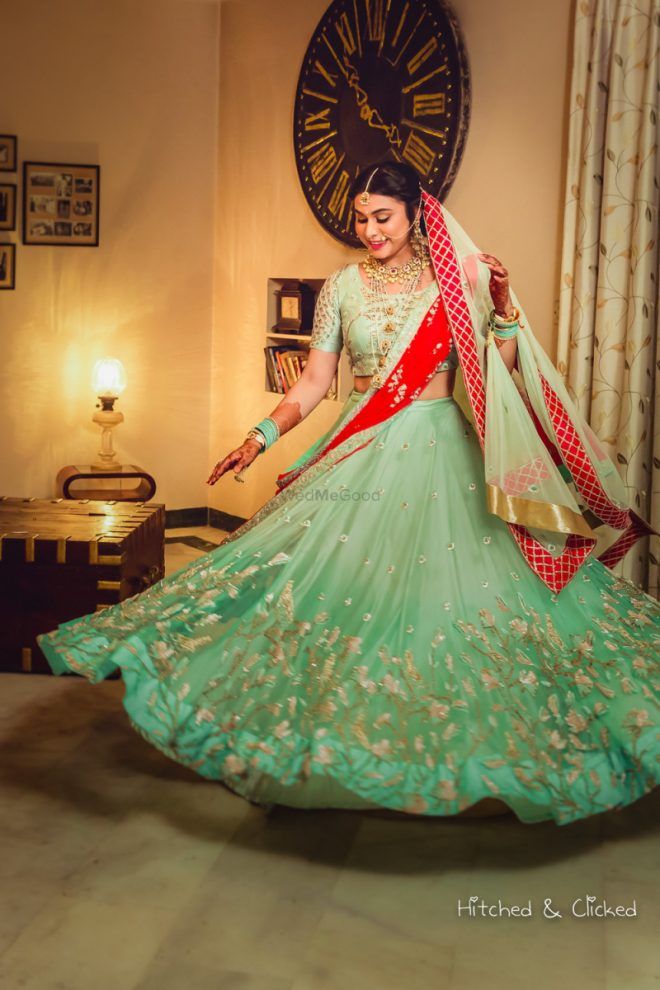 Image via Ridhi and Ankur's Wedding
ALSO READ: The Best-Dressed Sisters Of The Brides in 2017 : WMG Round Ups
The Prettiest Destination Weddings We Featured On WMG In 2017!