The Best Manish Malhotra Cocktail Gowns We Spotted on Real Brides!
BY Sakshi | 13 Feb, 2018 | 3087 views | 3 min read
No one does cocktail gowns as beautifully as Manish Malhotra does- ask any Bollywood celebrity! Yep, his cocktail gowns are glamorous and gorgeous, everything that dreams are made of and if you're looking for a little bit of sprinkling on your wedding to look like a princess, then this might just be it! Just scroll through to realise how true that is!
This beautiful gown with even more gorgeous work!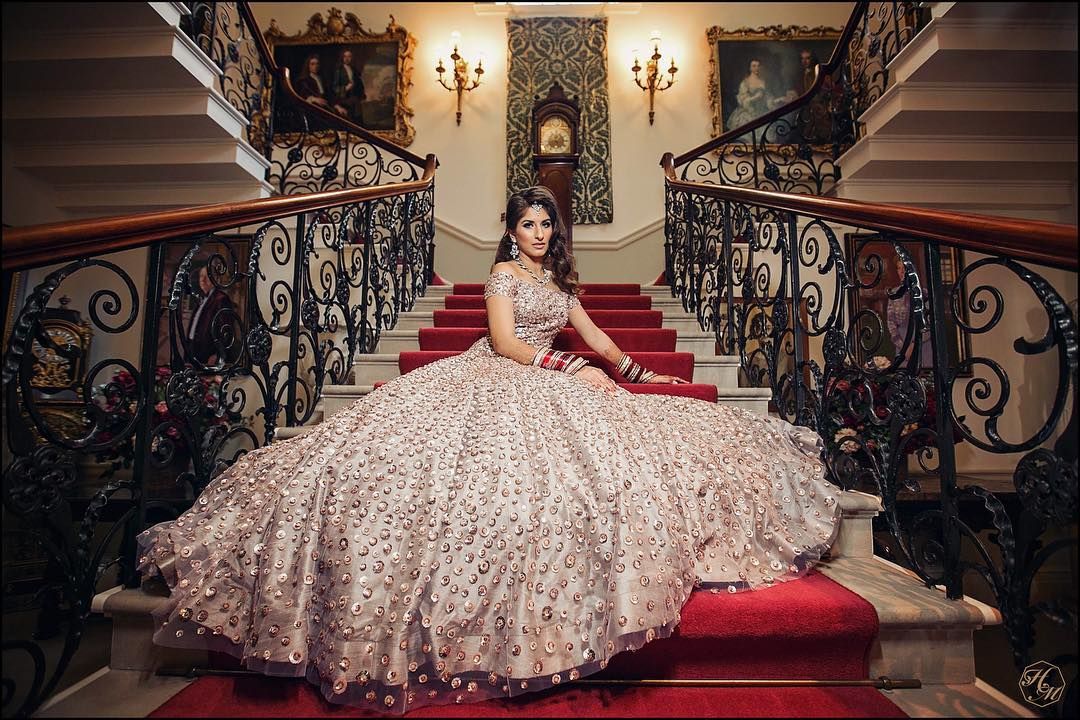 Image via harleenmahiphotography on Instagram
What's more gorgeous- the gown or the photograph???
This gorgeous silver gown with tassels and a sheer top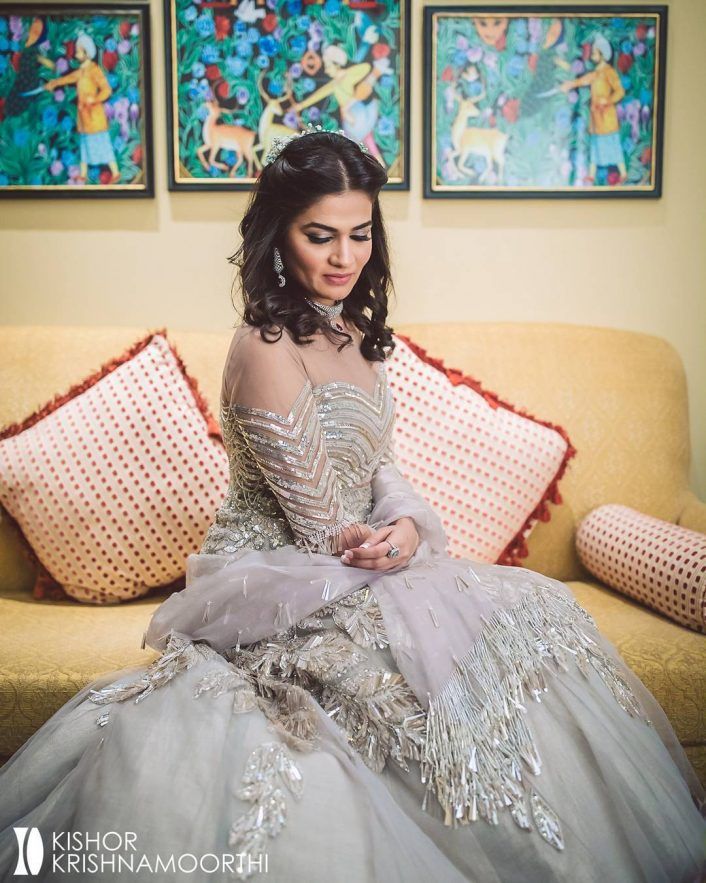 Image via Kishor Krishnamoorthi Photography★ 4.9  on Instagram
Intricate work with tassels and that amazing sheer geometric design on top- lovely!
This gorgeous gold one that's so so stunning!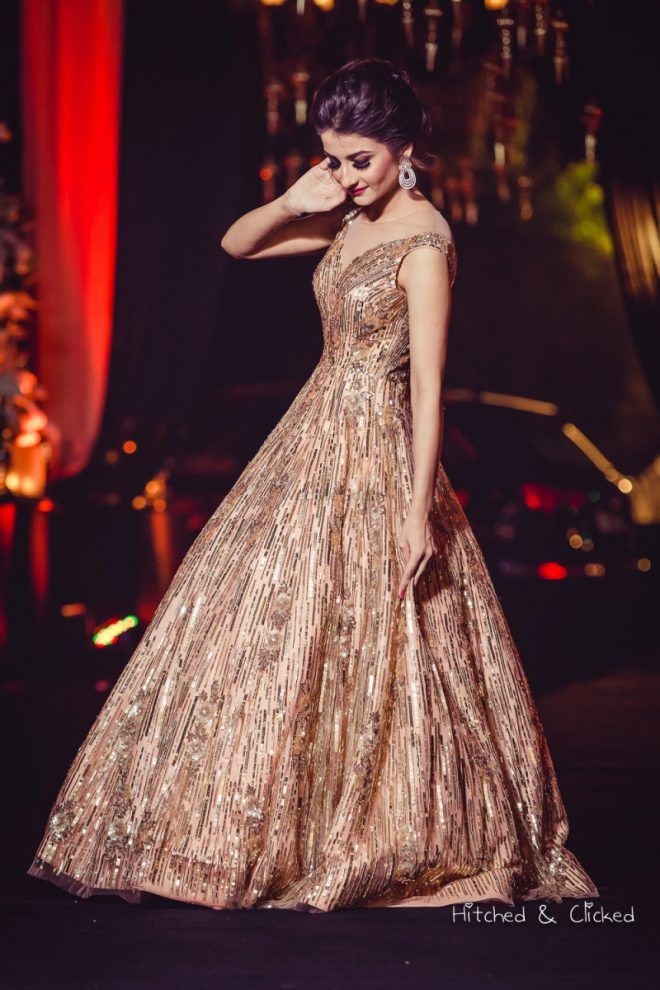 Image via Arshiya and Akshay's Wedding
Now that's pure luxury! Love the sequin work on the nude gold gown!
This old rose gown with sequins and threadwork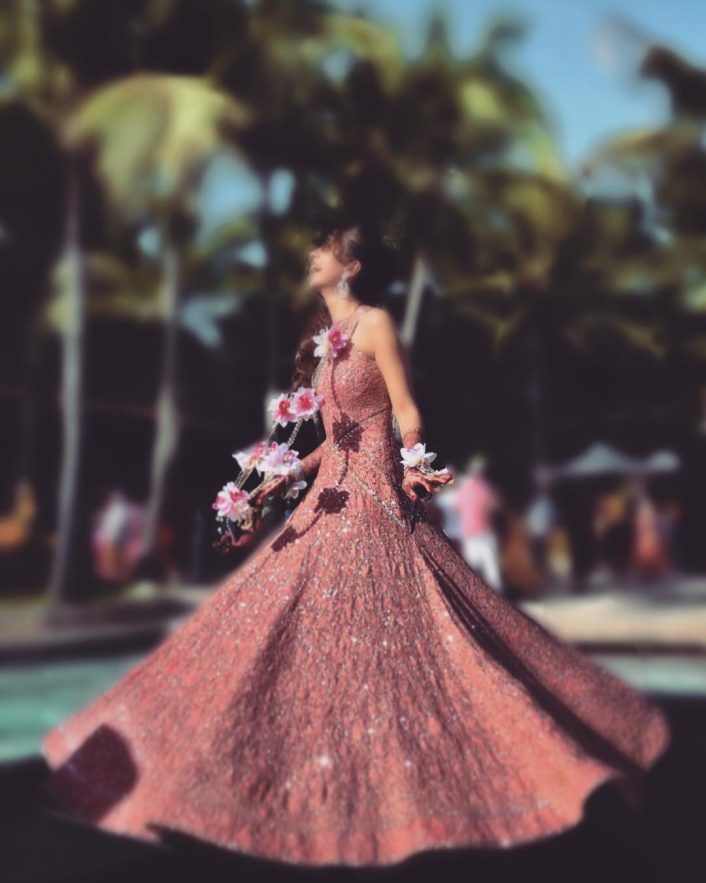 Image via manishmalhotra05 on Instagram
Pretty in pink- this one is understated and pretty! Love the hue!
This pewter-silver gown inspired by tropical florals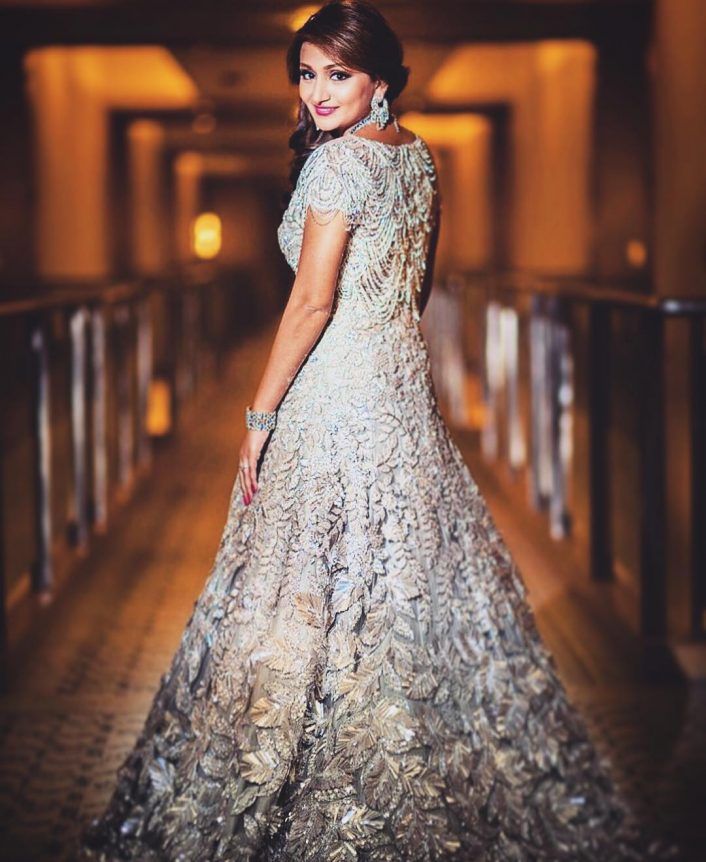 Image via manishmalhotra05 on Instagram
Now that's some detailed work- so unique and gorgeous!
This lavender-grey embroidered gown with cape sleeves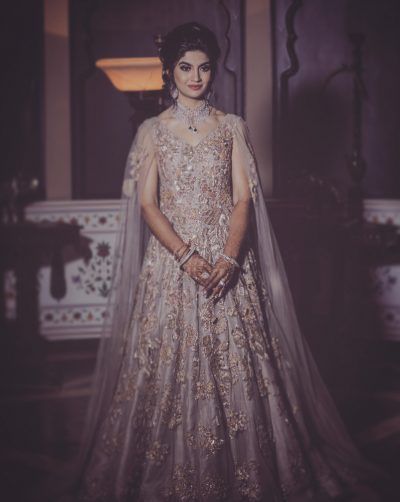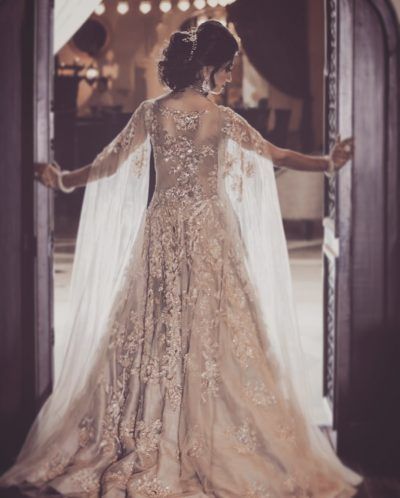 Image via manishmalhotra05 on Instagram
A gown fit for a princess- love the cape shoulders!
This off shoulder rose gold one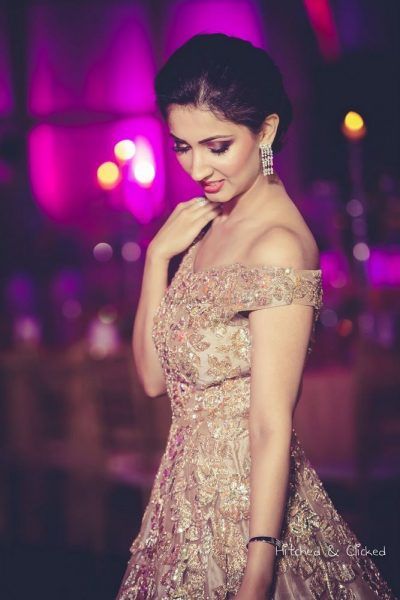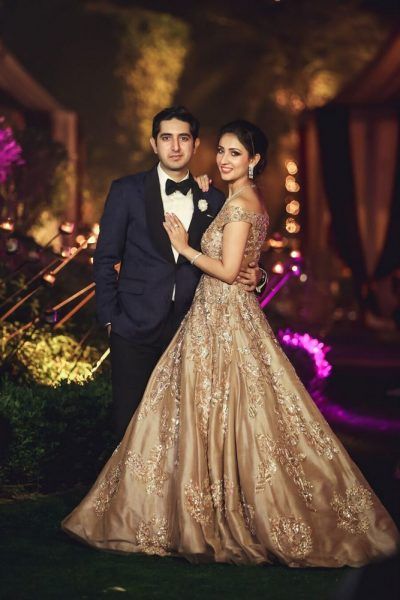 Image via Ridhima & Karan (Delhi)
A gorgeous rose gold one with a sprinkling of embellishments- pure love!
This glam wine full sleeved gown with zardozi work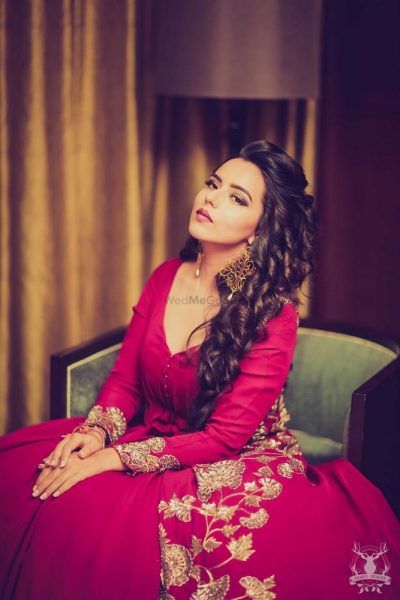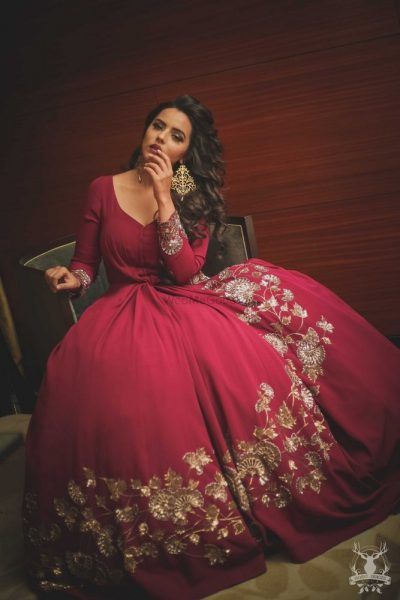 Image via Shradha and Keshav's Wedding
That pretty hue with that gorgeous sprinkling of zardozi work flowers!
This off white floral one with the sweetheart neckline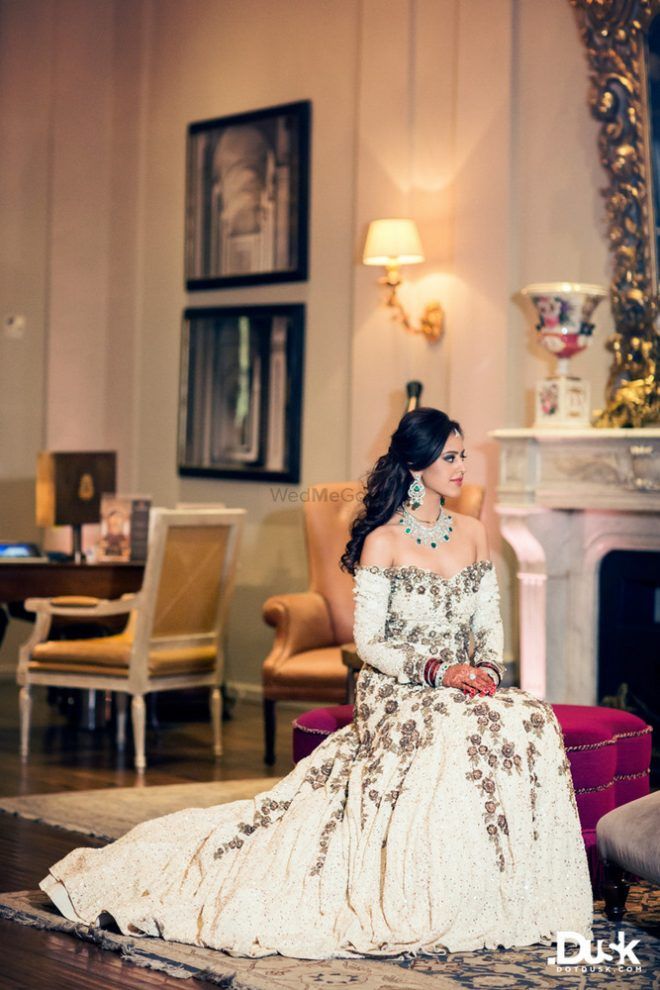 Image via Rohan and Roshni's Wedding
Might not be for everyone, but is so unique and pretty!
This red hot gown with a sprinkling of sequins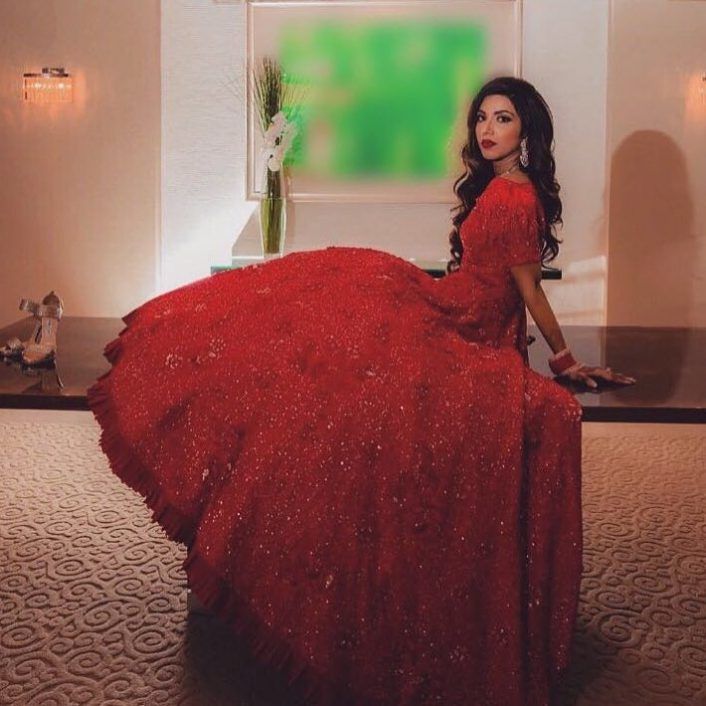 Image via Eshanka and Harit's Wedding
Who could say no to this one? Red hot and gorgeous!
This bride's sparkly nude gown with a massive train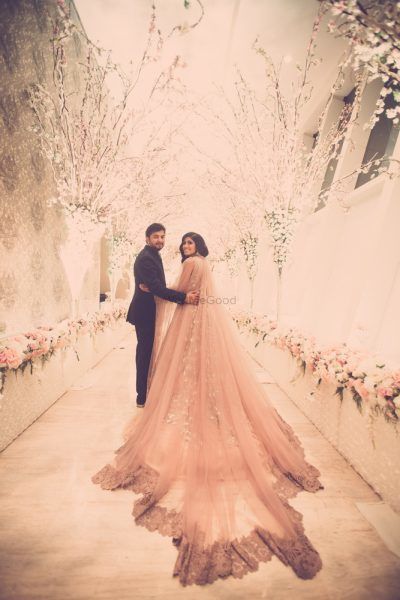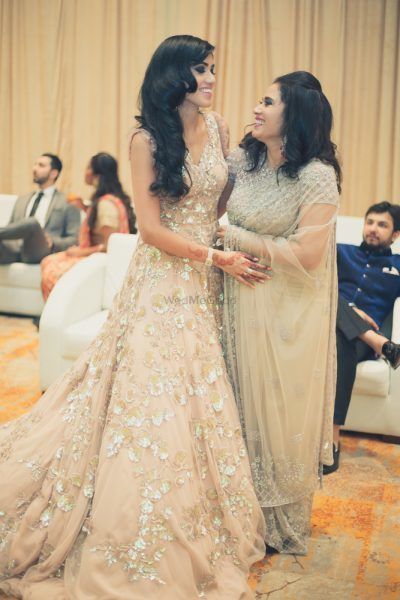 Image via Anushka & Shilp (Mumbai)
Luxurious and pretty- this one is gonna make sure all eyes are on you!
 Blush pink gown with cascading floral motifs
Image via manishmalhotra05 on Instagram
That hue with that work- lovely!
This heavily embellished cold shoulder silver gown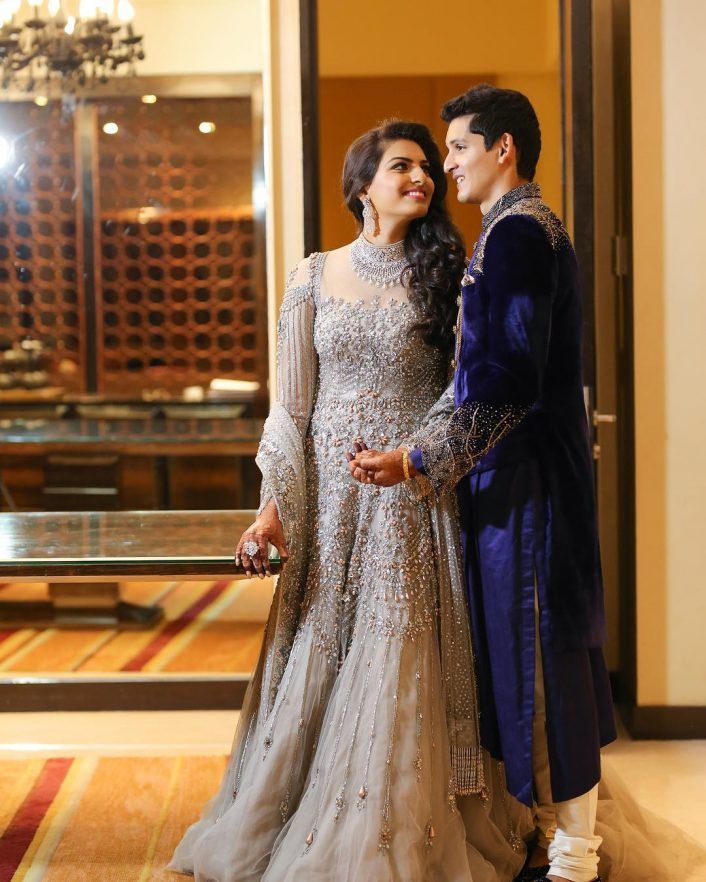 Image via Israni Photography★ 4.8  on Instagram
So dressy and pretty- an understated hue with some amazing work!
This embellished floral gown in lilac that's stunning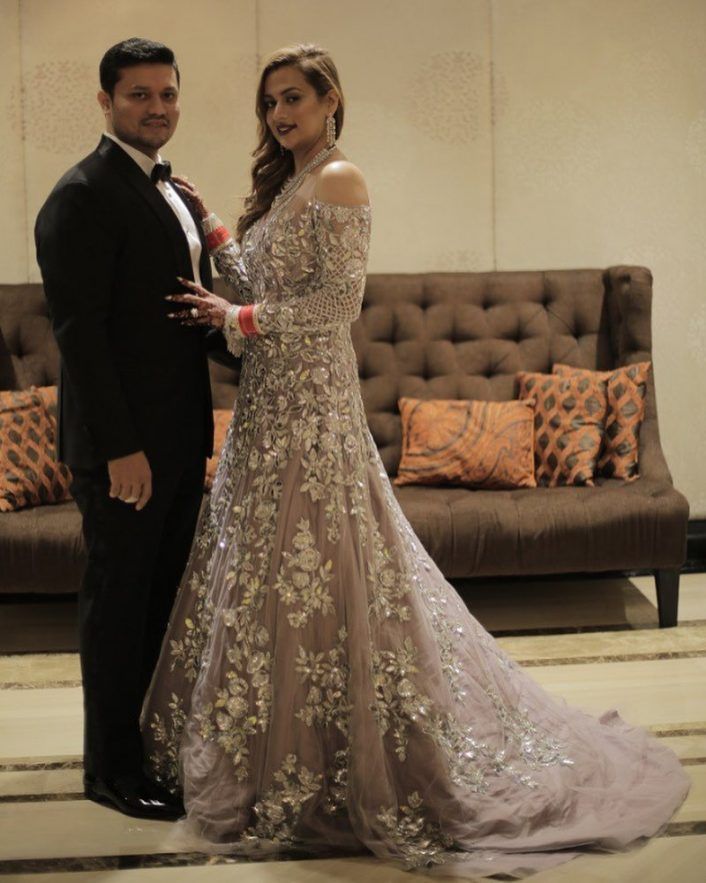 Image via the.wedding.script on Instagram
When it comes to pastel gowns, no one does them better than Manish Malhotra!
This unique black and gold gown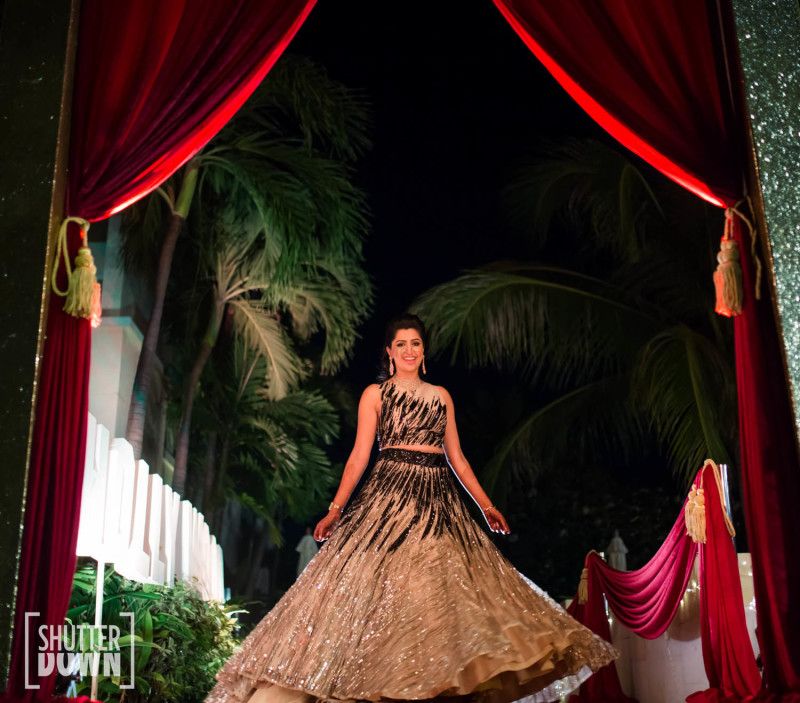 Image via Shutterdown - Lakshya Chawla★ 4.9
Might not be for everyone, but does stand out!
This tissue and tulle one which is pretty stunning!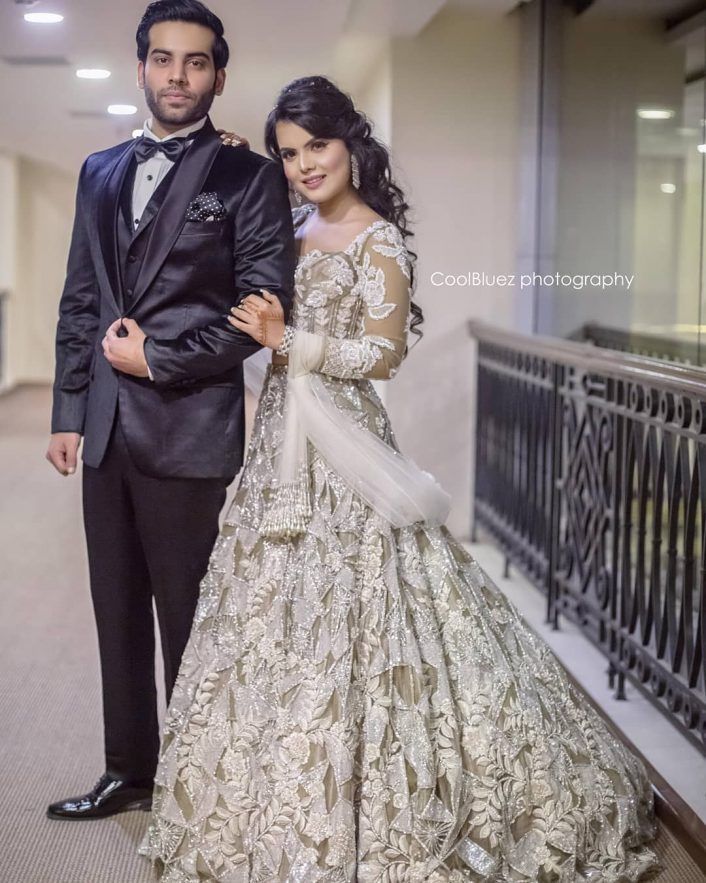 Image via CoolBluez Photography★ 5  on Instagram
So so so gorgeous! Love the detailed work!
This sheer gold gown with sequins all over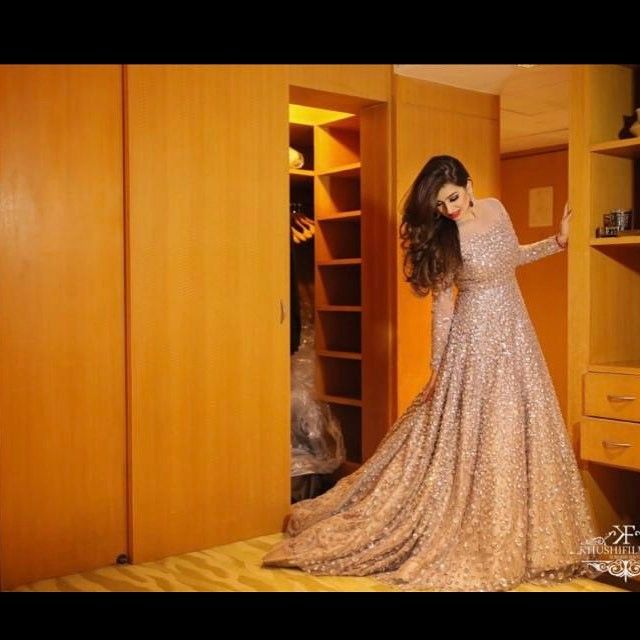 Image via manishmalhotra05 on Instagram
For lovers of gold and sequins, this one is perfectly pretty!
This twirling bride with her bespoke appliqué work gown
A little OTT but the appliqué work really stands out!