The Best Welcome Hampers For Destination Weddings!
BY Sakshi | 24 Mar, 2018 | 6252 views | 4 min read
Make your destination wedding guests feel all warm and fuzzy inside as soon as they enter their hotel rooms after a long and exhausting journey! Yep, we are all for welcome hampers or kits as a thank you gesture, and it's a fabulous idea to make your guests feel special from your end! So here are some sweet things you can curate in the form of a hamper and place in their rooms to make them feel welcome!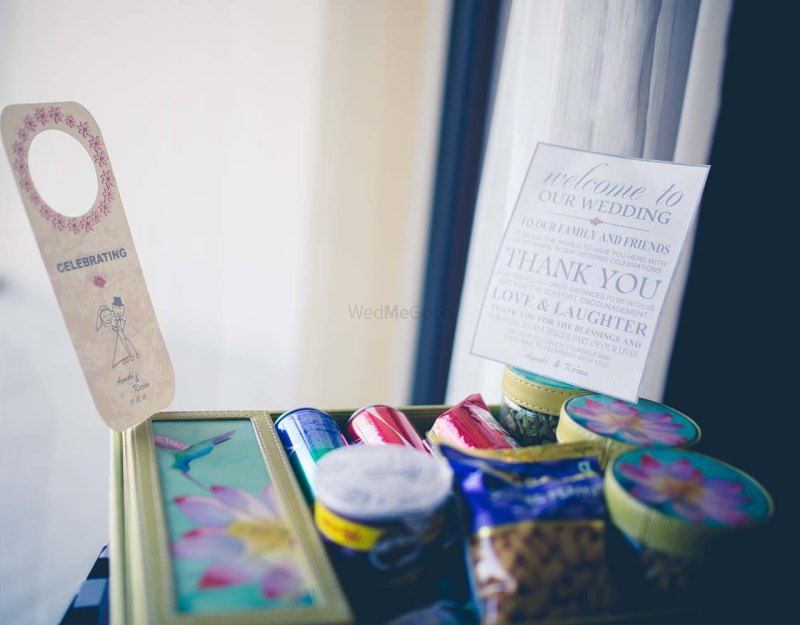 P.S: You can even add a printed or handwritten thank you note welcoming them to your wedding!
Curated Bath & Body Hamper from Ananda Spa
Imagine the guests stepping into their rooms and finding some luxurious bath and body products that smell just divine? Ananda Spa has some fabulous skin and hair care products, and they can curate special spa boxes for gifting depending on your needs- basically a lot of stuff that's super luxurious and perfect to pamper your guests! They are huge hit with destination weddings too.
Price: On request as per customisation.
Find out more here or email them at  eshop@anandaspa.com
Something local and amazing for the guests to take back!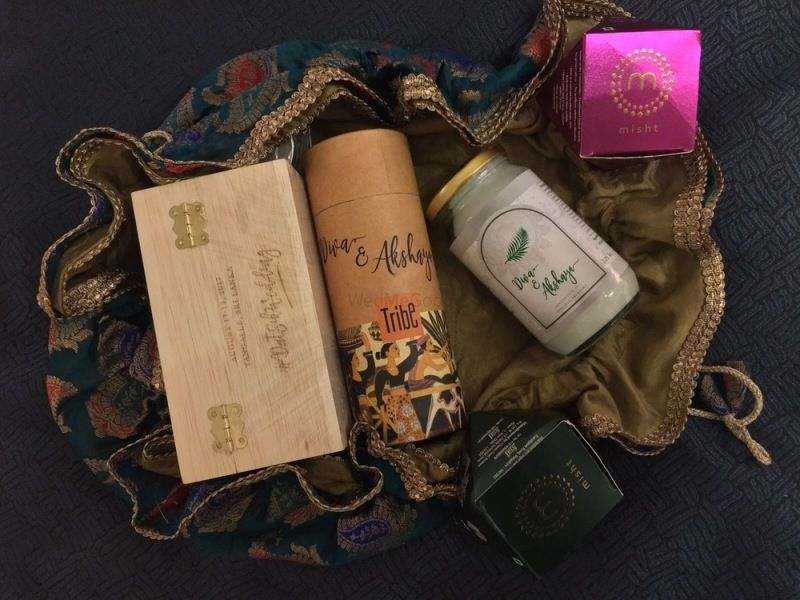 Real Bride Diva gave away farewell gift bags containing Sri Lankan loose-leaf tea, cinnamon sticks, cold-pressed coconut oil, and mithai from all in custom packaging, which was a fab idea considering she had a destination wedding in Sri Lanka! This one was customised by Misht.
Find out more here. 
A hangover kit for the morning after from Confettish Innovations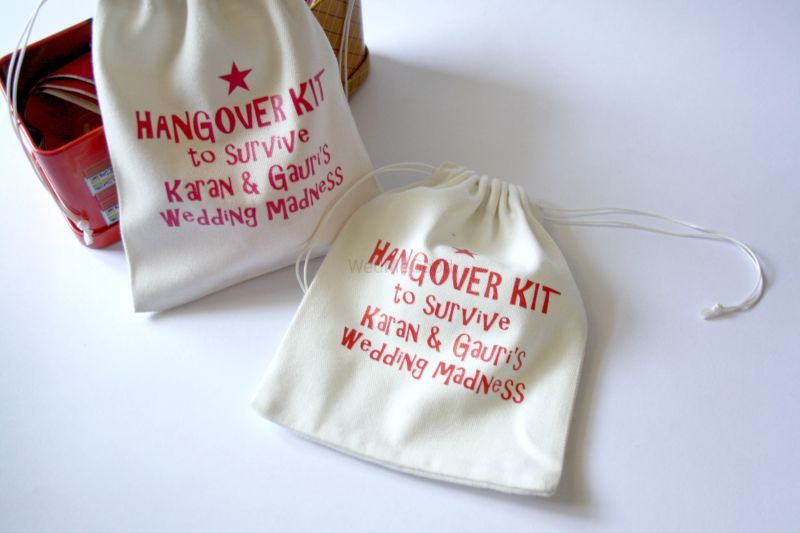 Yes! A kit to get rid of that hangover quickly to party and drink some more! A lot of the vendors on the WMG Vendor Gallery can curate one for you!
Find out more Confettish Innovations★ 4.9 .
A welcome hamper with some munchies and bubbly!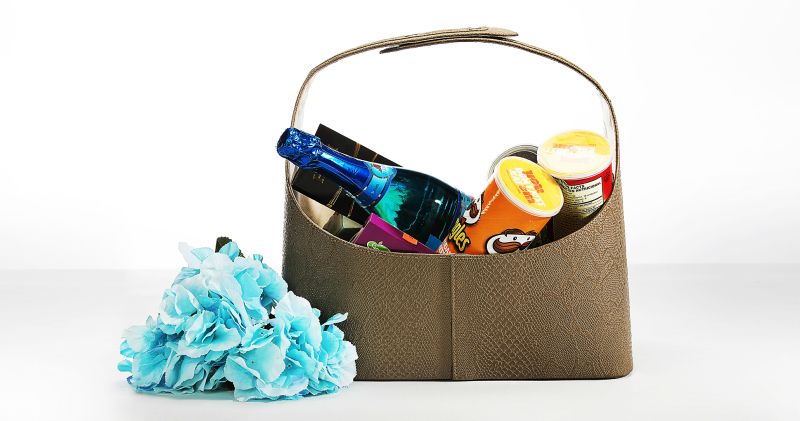 Just something to munch on or drink right after they reach or whenever they want! This one makes for a practical hamper, and how nice is that basket to be reused? This one was from Core Designs.
Find out more here. 
A breakfast hamper full of good things from The Style Salad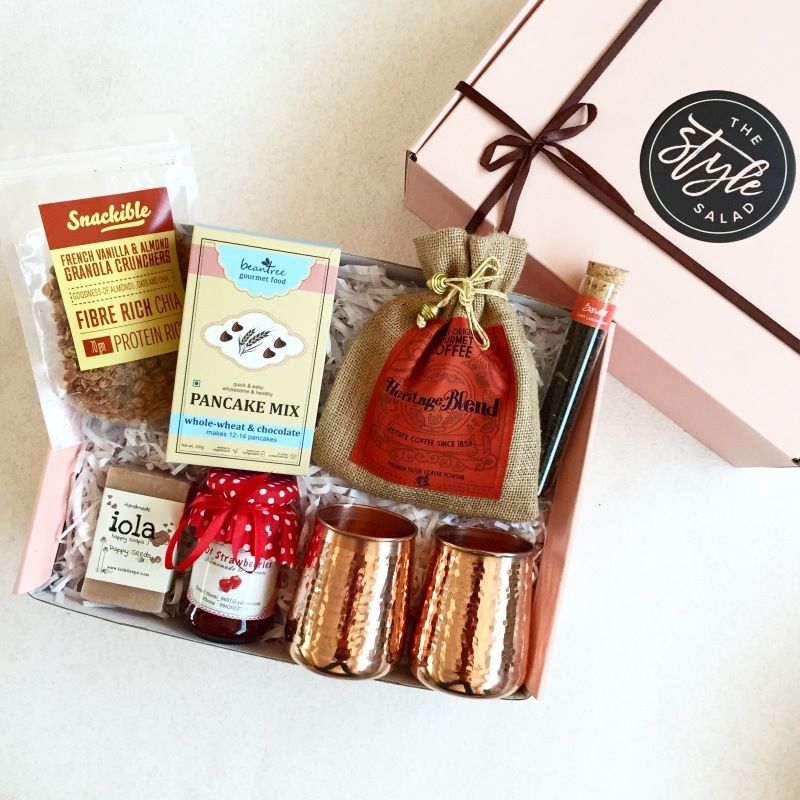 Just some yummilicious and amazing breakfast things like pancake mix, spreads, granola and flavoured sugar! This one is from The Style Salad , and they can customise boxes as per your needs.
Find out more The Style Salad . 
Tea or Coffee Kits that are cute and useful!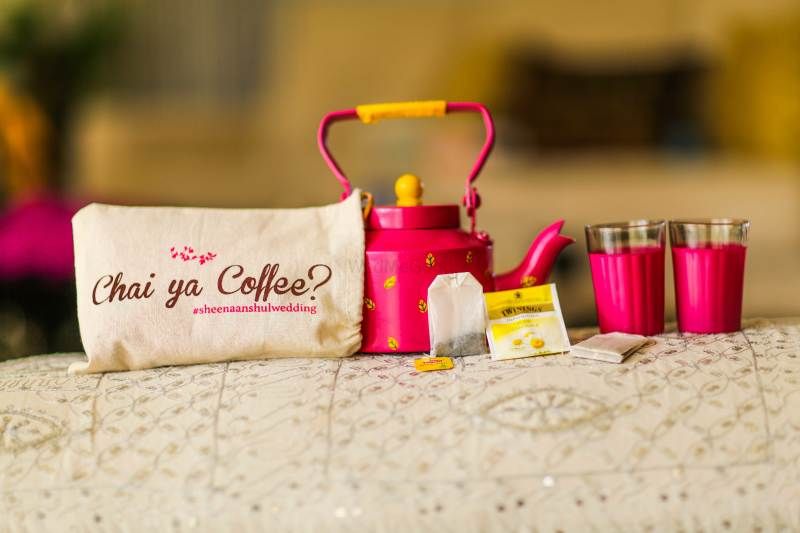 How cute is this tea and coffee hamper? Not just tea, but a cute kettle and glasses to go with it, and maybe even an infuser! This one has been customised by Design Tuk Tuk★ 4.6 . 
Find out more Design Tuk Tuk★ 4.6 .
Custom printed macaron and cookie hamper from Amazeology India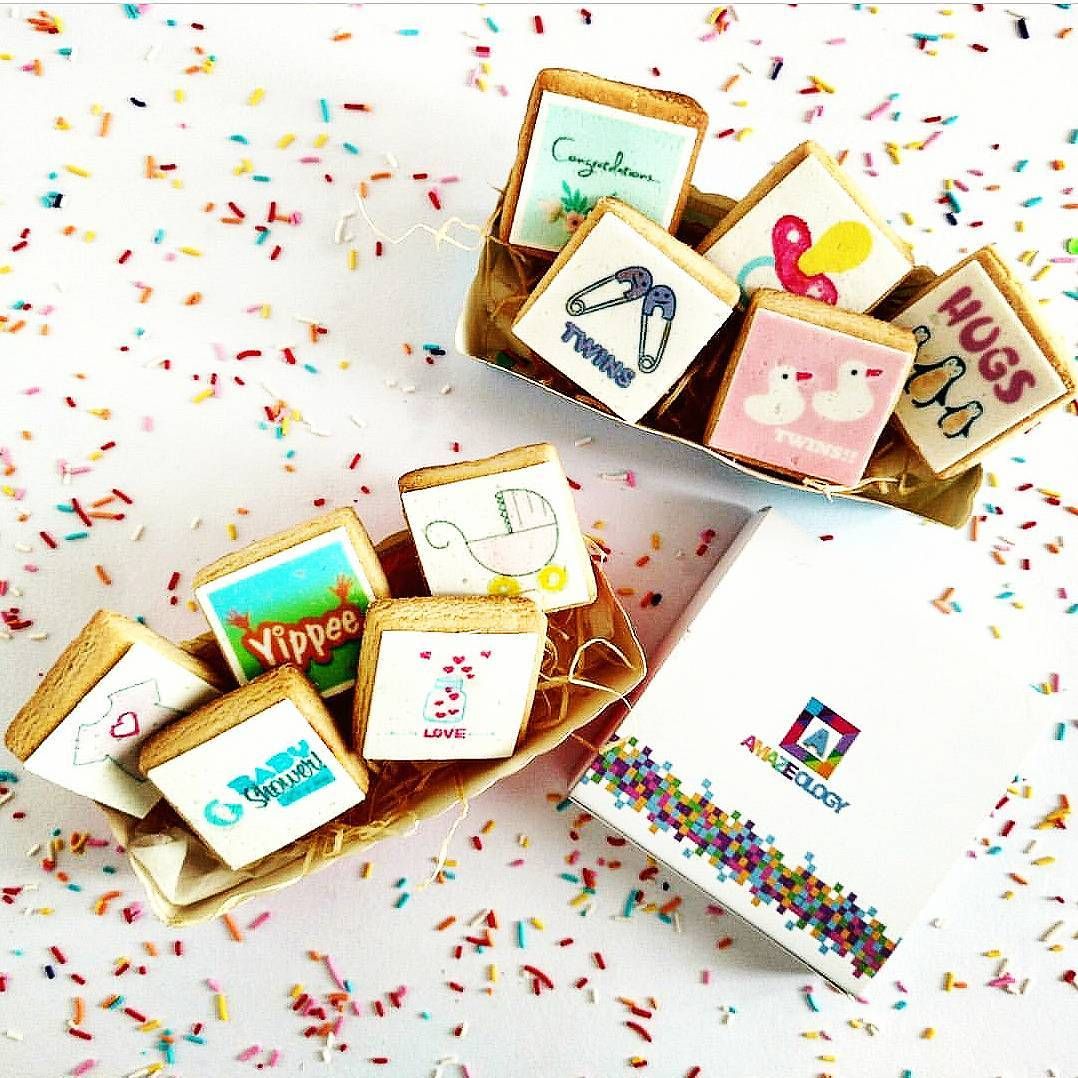 Adorable right? And you can get anything printed- right from your monograms, to the wedding hashtag to cute and fun designs! This one is from Amazeology India★ 4.9 .
Find out more Amazeology India★ 4.9 .
Dry fruit hamper tastefully done up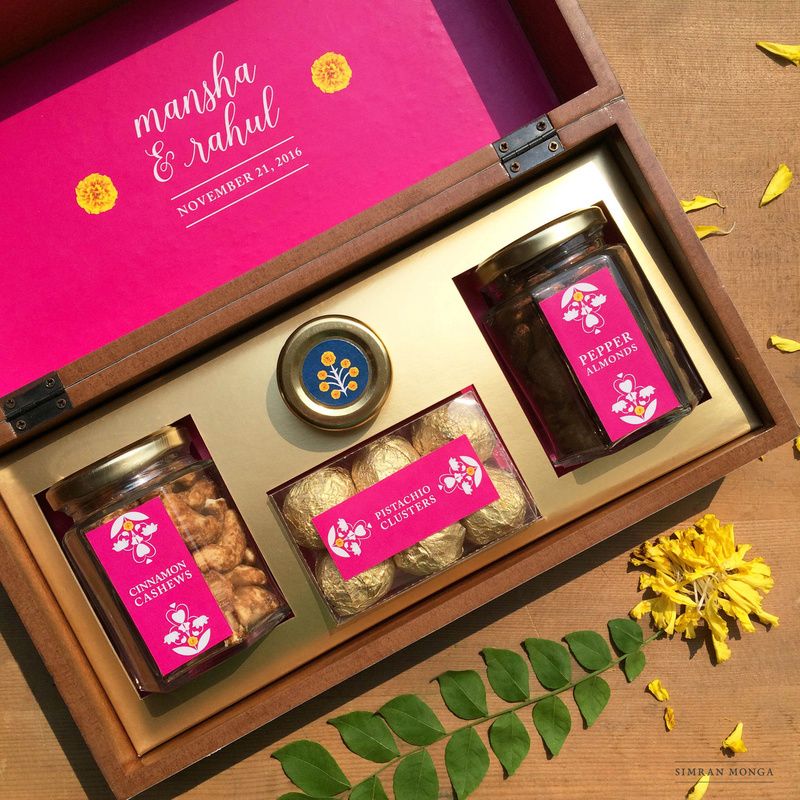 Image via Designs by Simran Monga★ 2.8
These ones are straight-forward and super simple, just concentrate on the packaging and put in your favourite dry fruits- this one's from Designs by Simran Monga.
Find out more here.
Teas of every kind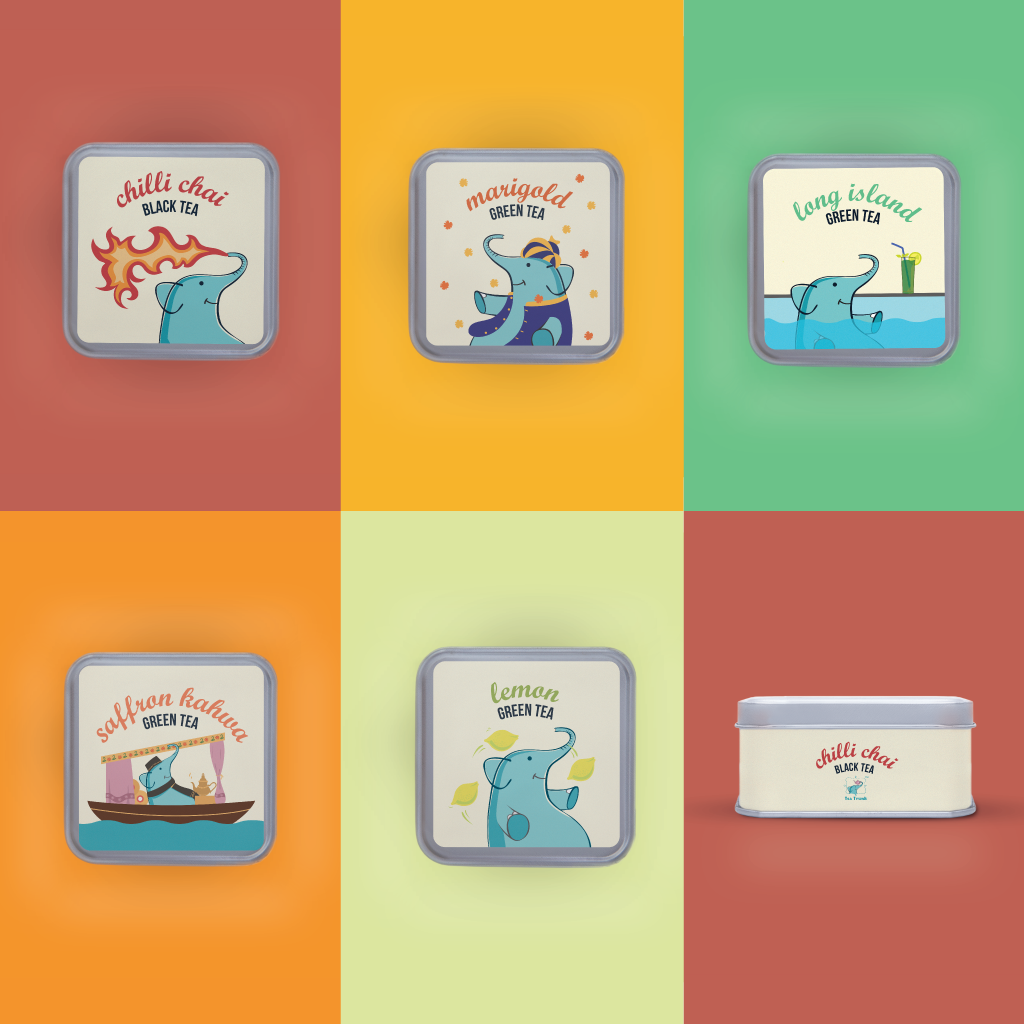 From oolong to marigold to chilli chai - you can really gift a good bunch of teas to your loved ones. Try Tea trunk for even great matcha tea in cute and adorable packaging. 
Find out more here. 
A DIY Hamper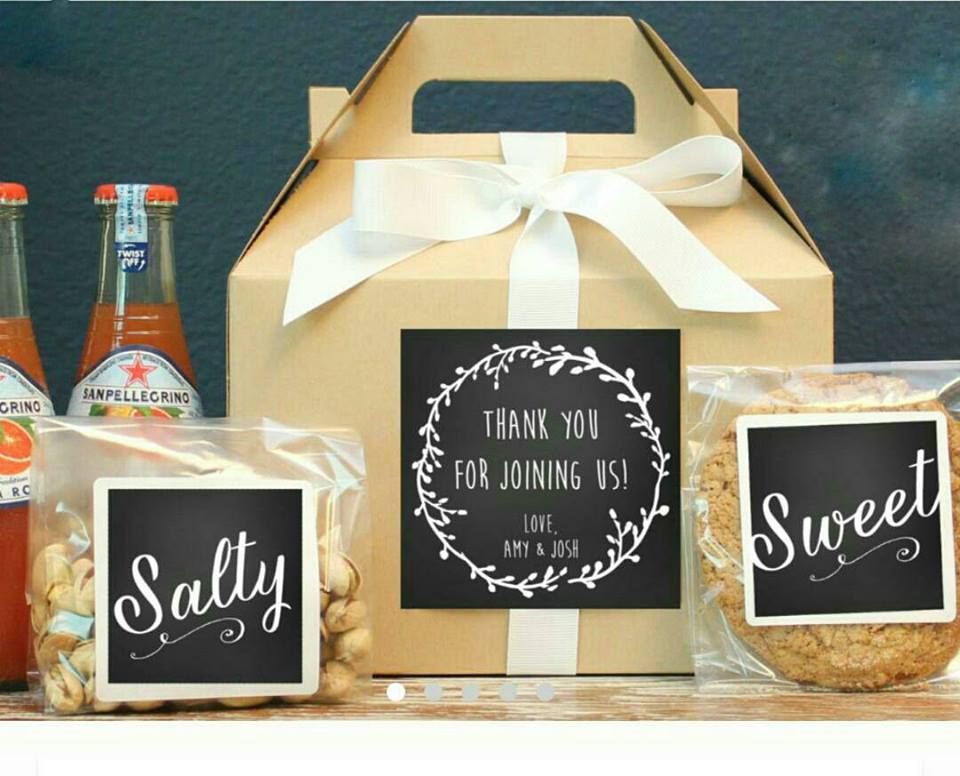 A good idea this - something sweet and something salty in such adorbs design. Perfect for the last minute bride and groom. 
Hot Chocolate hampers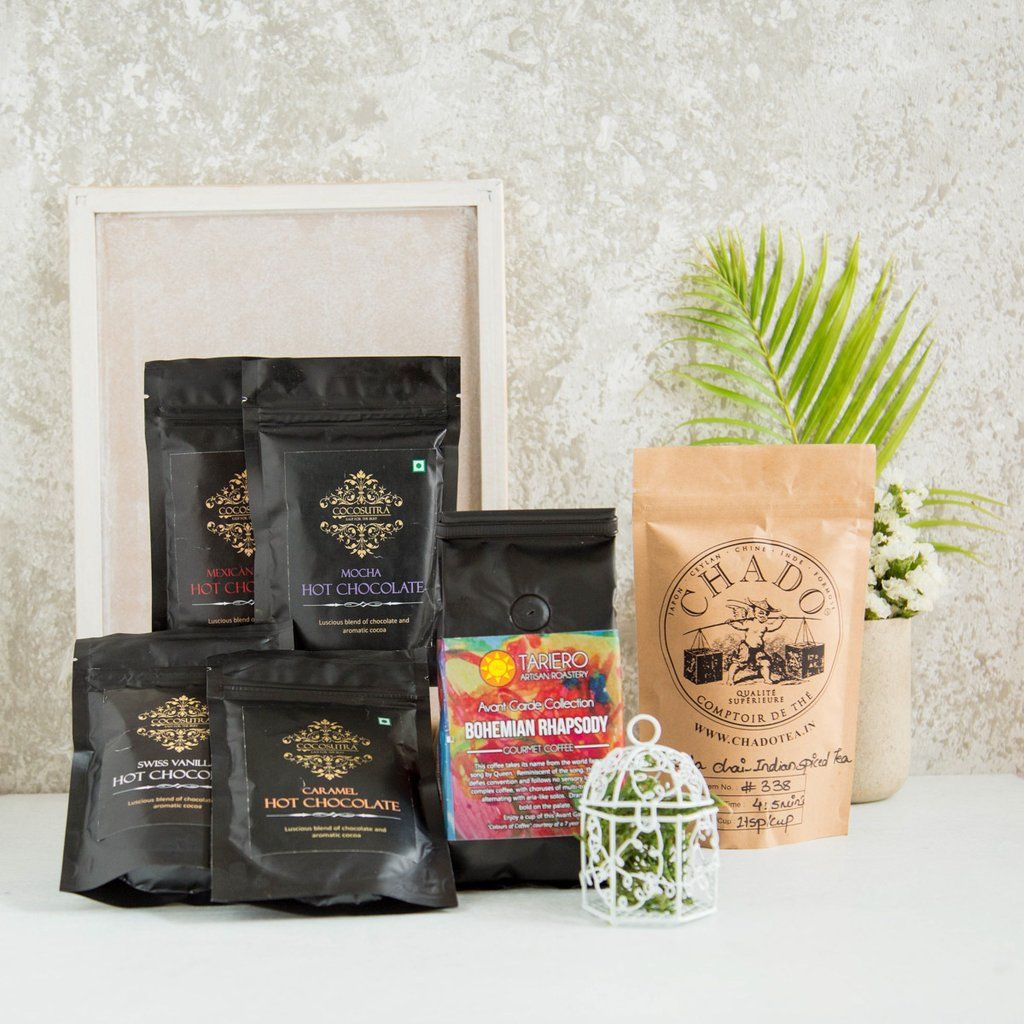 Yep, there are types of hot chocolates - from caramel-flavored to mocha and more, this hamper will knock the socks right off your guests!
Find out more here. 
A Bath Salt hamper for that added detox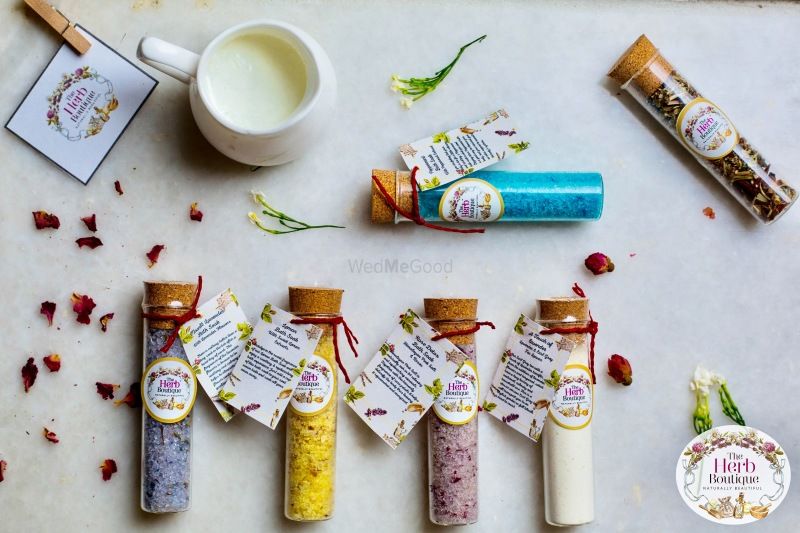 A number of interesting bath salts of all colours and flavors that will last for a few months and oh, they are even packaged prettily! 
Find out moreThe Herb Boutique★ 5
Read on to know how to arrange for favours for your own destination wedding.