The Coolest Ways To Photograph Your Mehendi-laden Hands!
BY Sakshi | 08 Jul, 2016 | 2220 views | 2 min read
So you sat through those 6 hours to get the perfect bridal mehendi design on your hands, and as exhausted as you are you know it's time for some photo ops right? Trust us, you need to take out time to do that, 'coz Mehendi looks more amazing when it is wet thanks to the contrast against the skin, and it doesn't look all nice for very long once the shedding starts! So here are some ideas on how to photograph your Mehendi (apart from simply showing it of course!) One tip, ensure your photographer comes only when half your mehendi is done (if you mehendi takes too long, he may leave before its finished)
Frame it!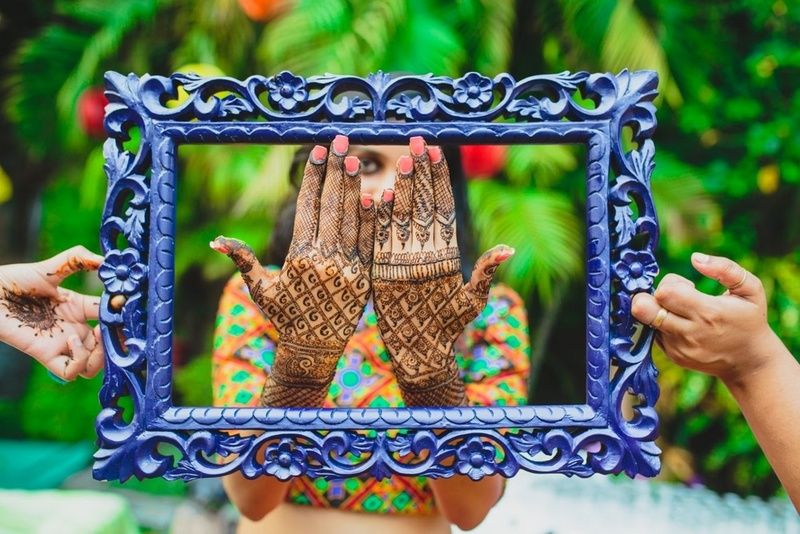 Pictures via Chayanika's Wedding 
Such a cute picture right? Get any frame in a colour that will complement your lehenga and make the picture bright!
With your pet!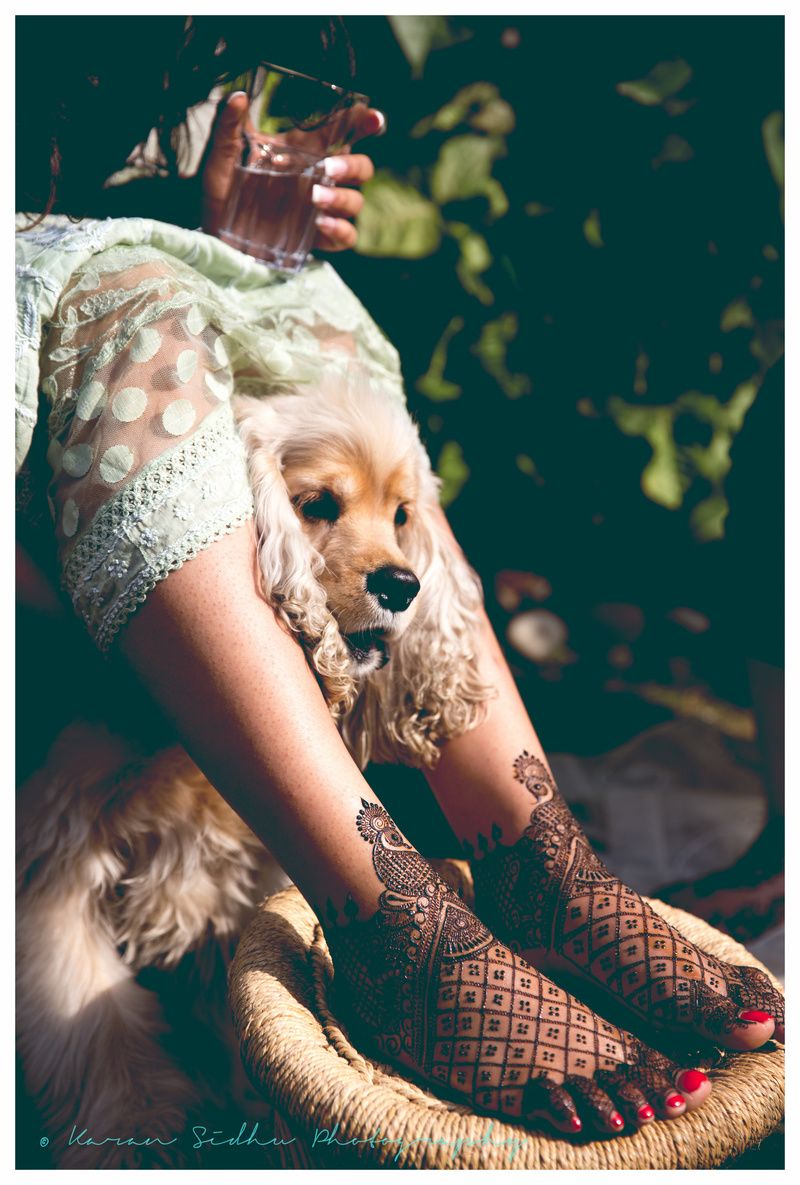 Photo Courtesy: Karan Sidhu Photography★ 5
Did you just say "awwwww"? 'Coz we sure did when we saw this picture!
With the lehenga's border!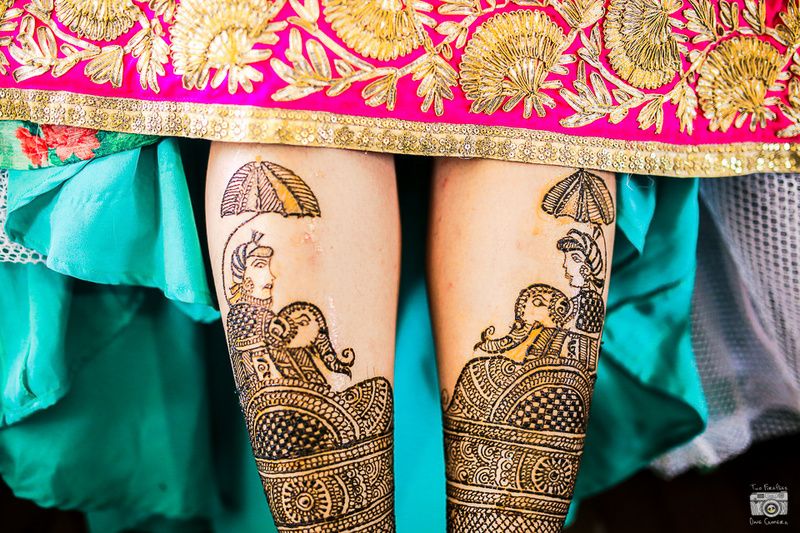 Photo Courtesy: Two Fireflies - One Camera
How cute is this funky Rajasthani design for the legs? The hot pink border of the lehenga makes the picture pop so much more!
Pose a little!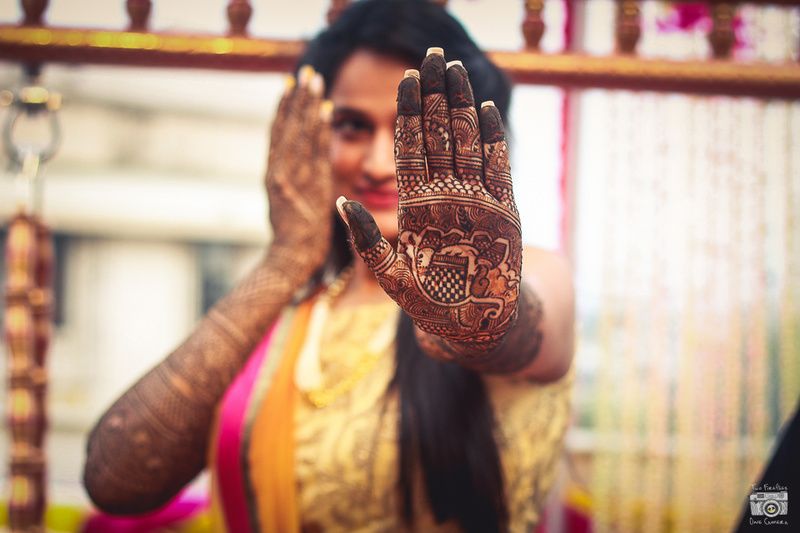 Photo Courtesy: Two Fireflies - One Camera
If you love posing, then this one's gonna come naturally!
Close-ups, more close-ups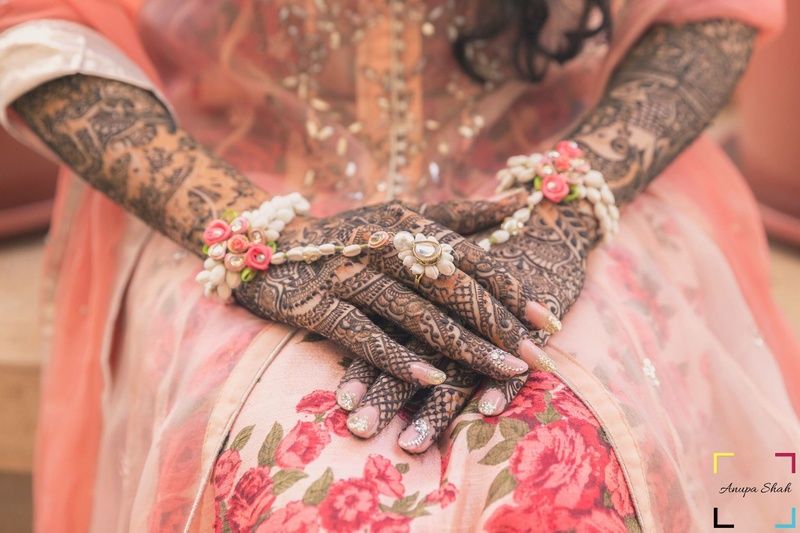 Nothing beats close-ups ever. And if you want to show-off your lehenga and your flower jewellery, this is that time - so pretty!
With the Bride's and Groom's feet!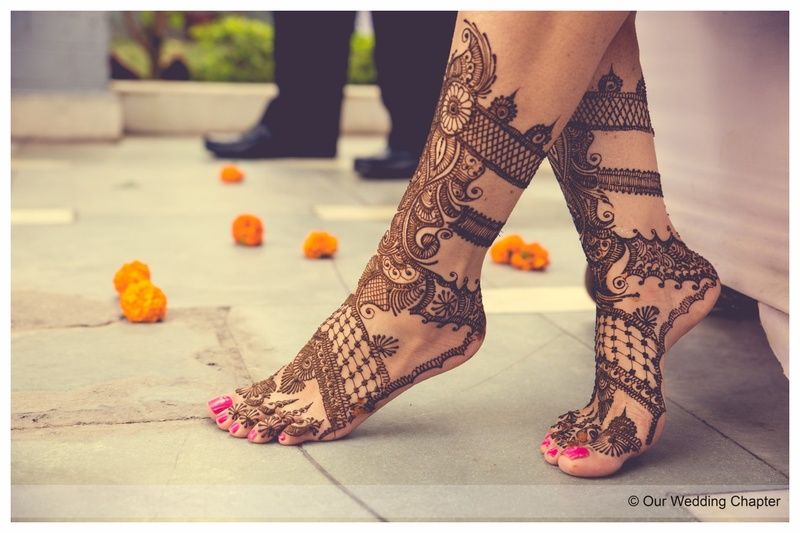 Photo Courtesy: Our Wedding Chapter★ 5
This picture really does bring out the beauty of the Mehendi right? And it also brings out the contrast in the bride and groom!
With a Bollywood pose!
So pretty, it looks almost like a natural pose! Pretty Mehendi, pretty you!
In Black & White

Photo Courtesy: Karan Sidhu Photography★ 5
Of course, this can be done in post processing, but doesn't it look simply gorgeous?
With him!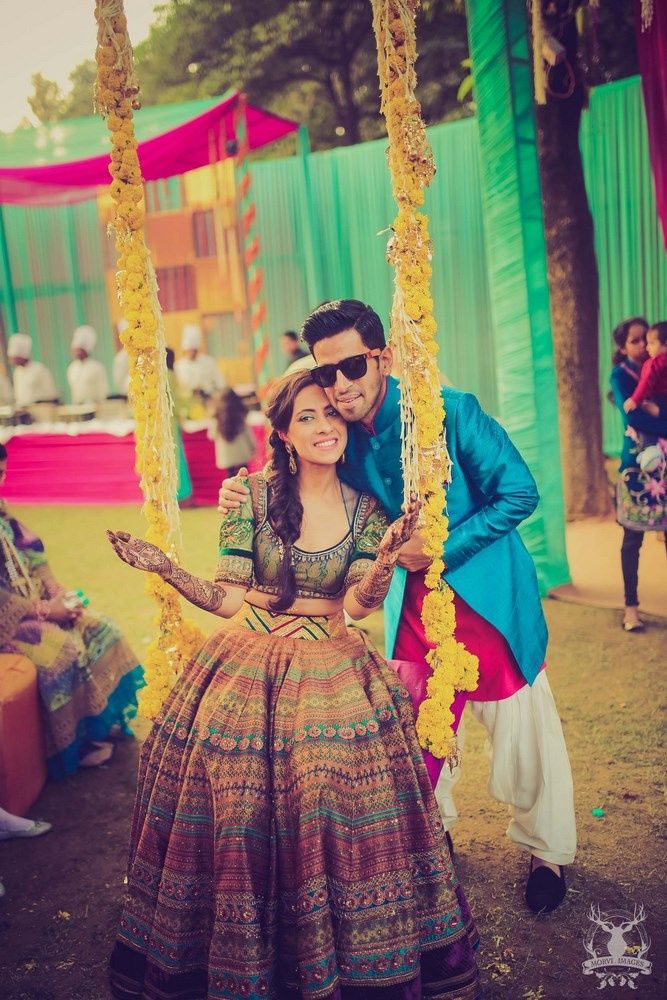 Photo Courtesy: Morvi Images Photography★ 5
Yup! A lot of brides forget this simple shot!
Add lights and make it dramatic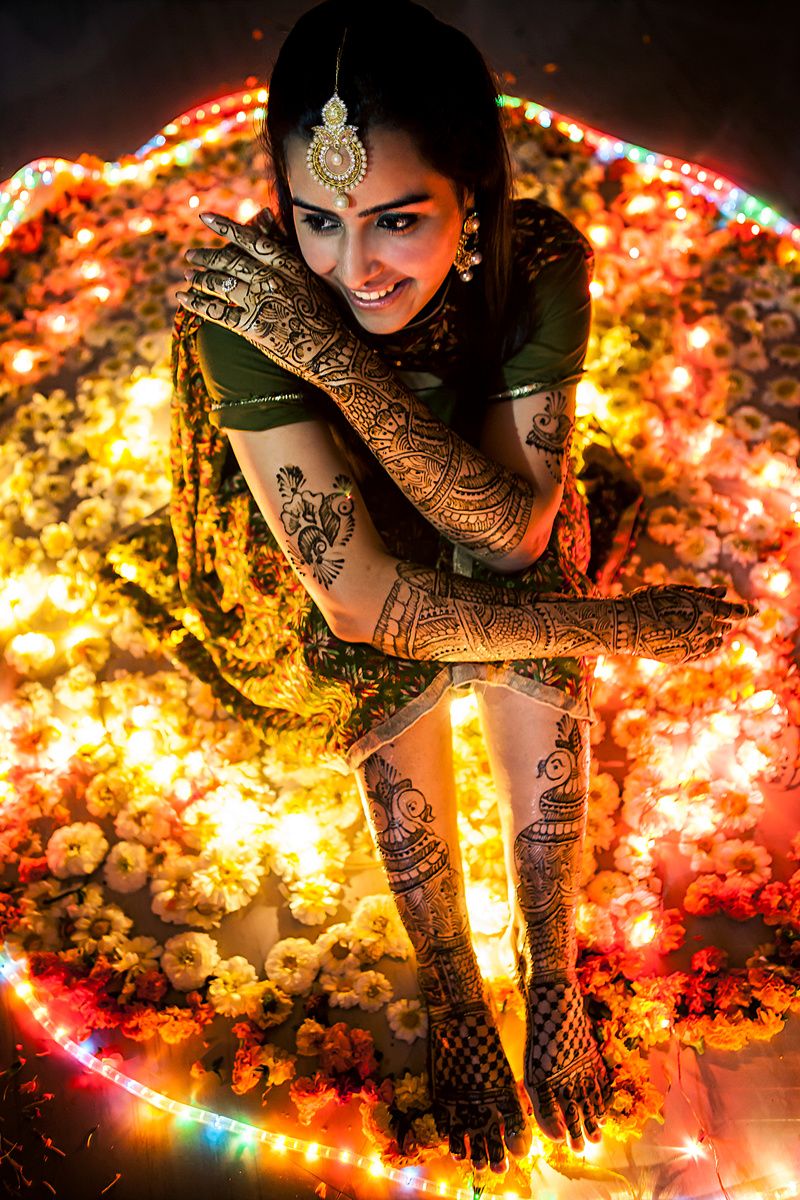 Add flowers and lighting and let it shine - such an innovative way to do it!
For more Mehendi art, go to our gallery!