The Most Adorable Pre-Wedding Shoots That Involve Your Boy's Favourite Toy - His Car!
BY Sakshi | 02 Mar, 2017 | 1993 views | 2 min read
Who knew that a car makes such a great prop for a pre wedding shoot? And there are so many different ways to shoot in or with it! Here are some of the cutest, hottest, most adorable pre wedding shoots with a car that we've spotted! So get inspired!
Quirky and fun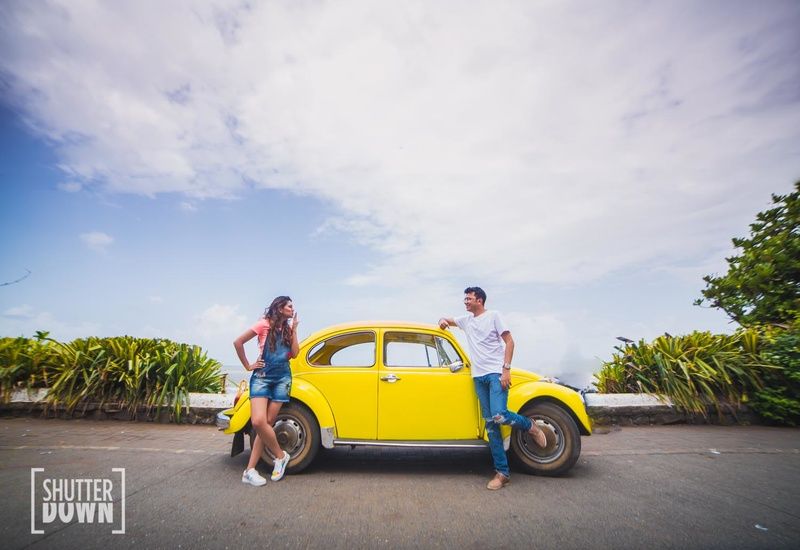 Image via Shutterdown - Lakshya Chawla★ 4.9
A bright coloured car can add so much more to a photo- and if quirky and fun is the theme you're going for, then this is a great idea!
Romantic shoot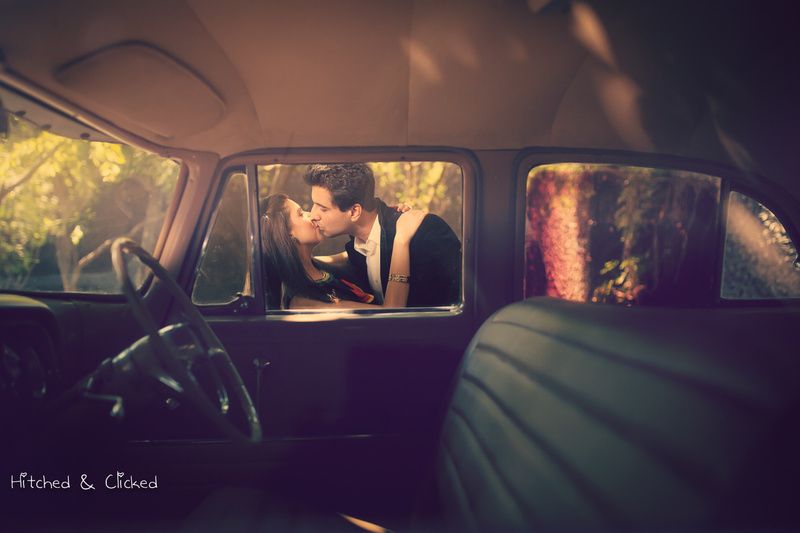 Image via Hitched and Clicked★ 4.8
A car boasts of comfort and luxury, and a romantic shot like this has a certain sort of coziness to it, doesn't it?
Travel/ Roadtrip themed shoot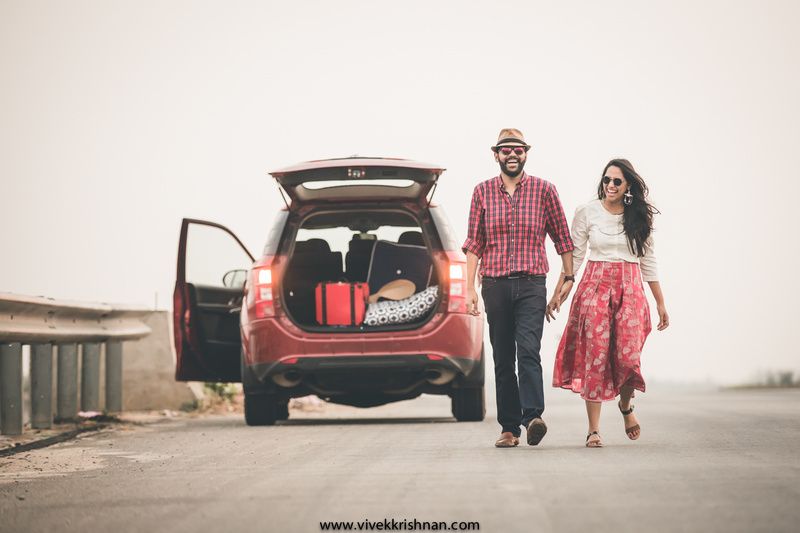 Image via Vivek Krishnan photography★ 4.9
A roadtrip themed shoot is also such a cute idea! Fill 'er up with some suitcases and bags, wear those sunnies and you're all set!
Kaali Peeli pre wedding shoot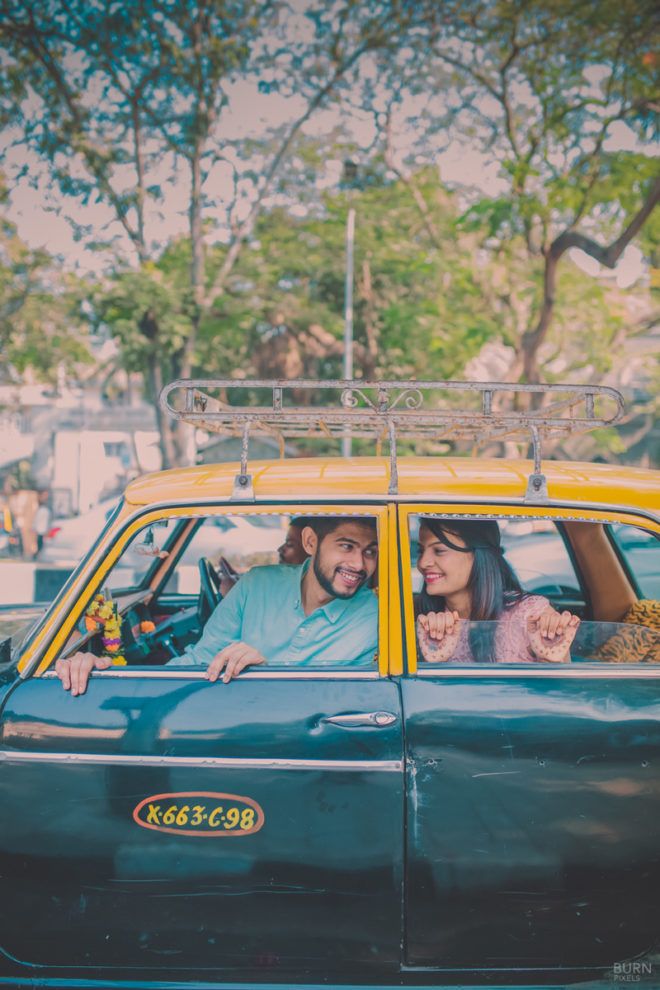 Image via Burn Pixels Photography★ 4.7
If you're in a city like Mumbai or Kolkata which has iconic taxis, then getting a couple of shots in one is also such a great idea! Be cute in it and voila! You have a great shot!
Glam pre wedding shoot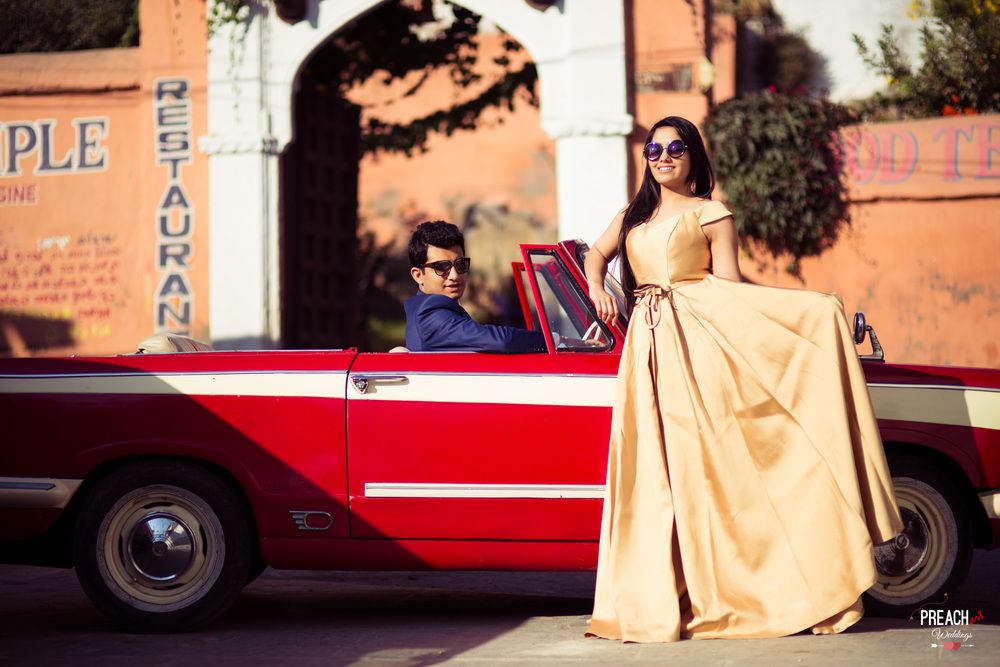 Image via Preach Art
Nothing looks as glam as a convertible- and wear the right outfits, and you have a glamourous and fabulous shoot!
Save the date shoot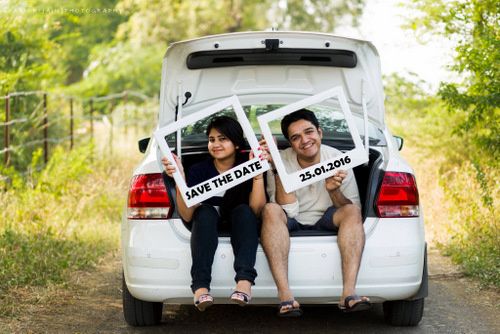 Image via  The Camerawalaa by Paridhi Jain★ 5
'Save the Date' ideas shot in a car are also so adorable- all you need are some props or the right expressions!
Miniature photography pre wedding shoot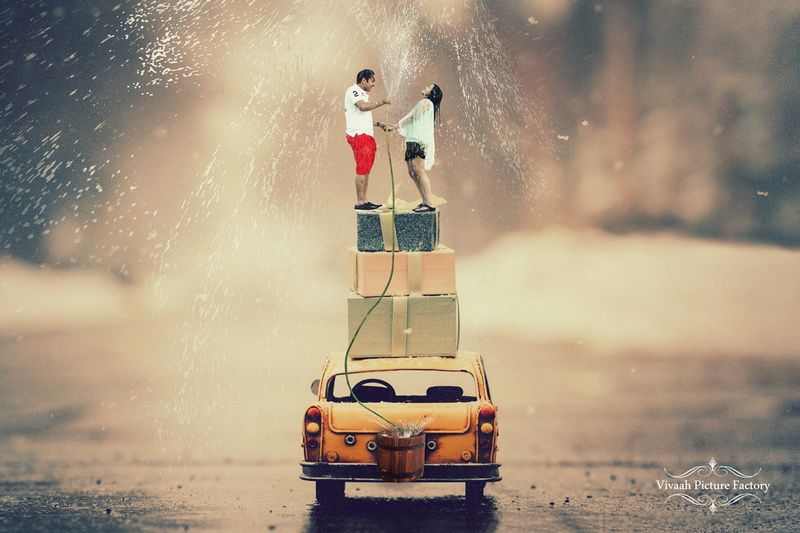 Image via Vivaah Picture Factory
This couple chose this unique miniature pre wedding shoot with a car- so if that's your kinda thing, then you could pick something like this as well!
In a vintage car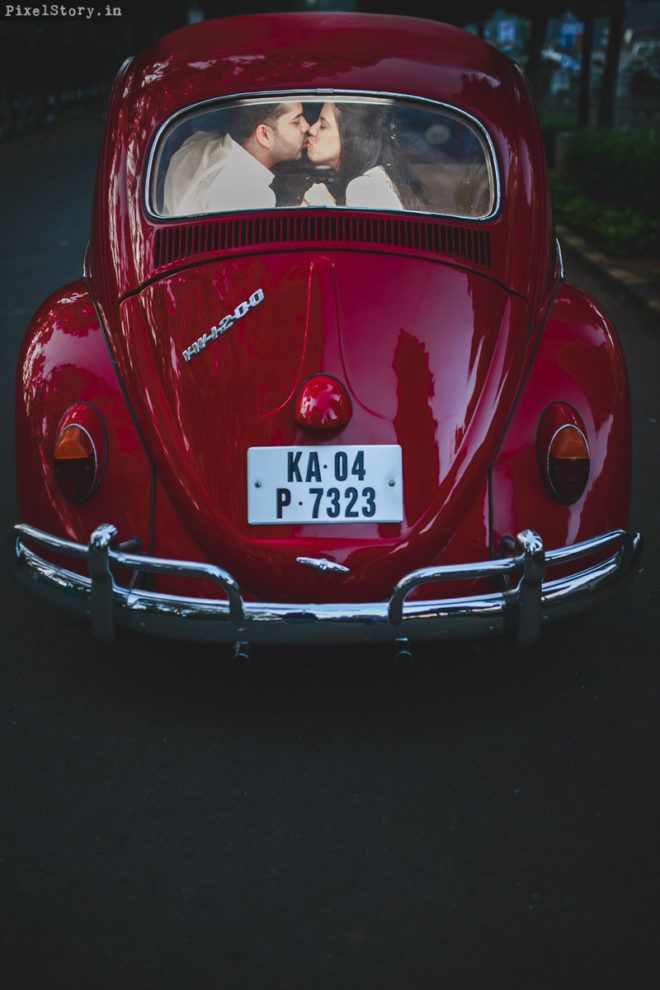 Image via Pixelstory.in★ 5
Sometimes all you need is a cute little vintage car and a kiss to create magic!
Hot and heavy pre wedding shoot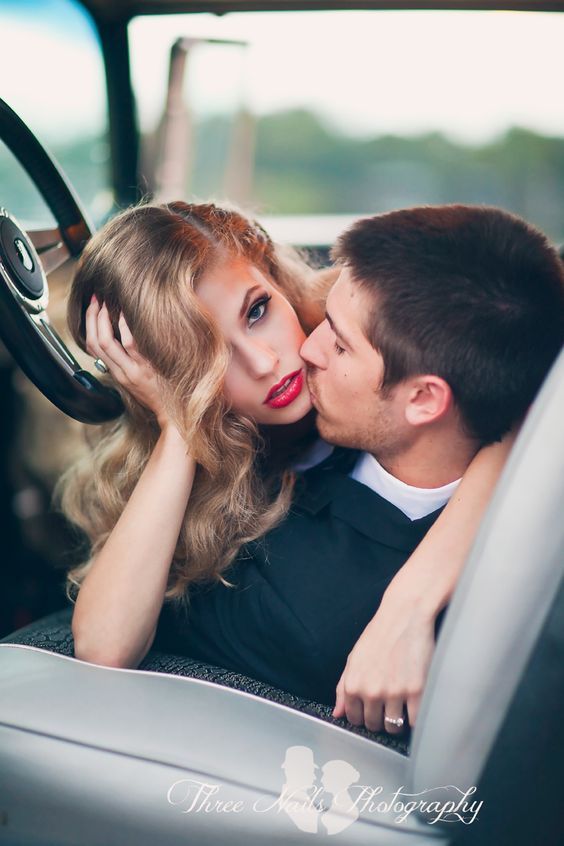 Image courtesy threenailsphotography.com via Pinterest
A car is not only comfy and cozy, but super romantic to get hot and heavy in as well! Be a siren and kill with your looks!
A shot for eternity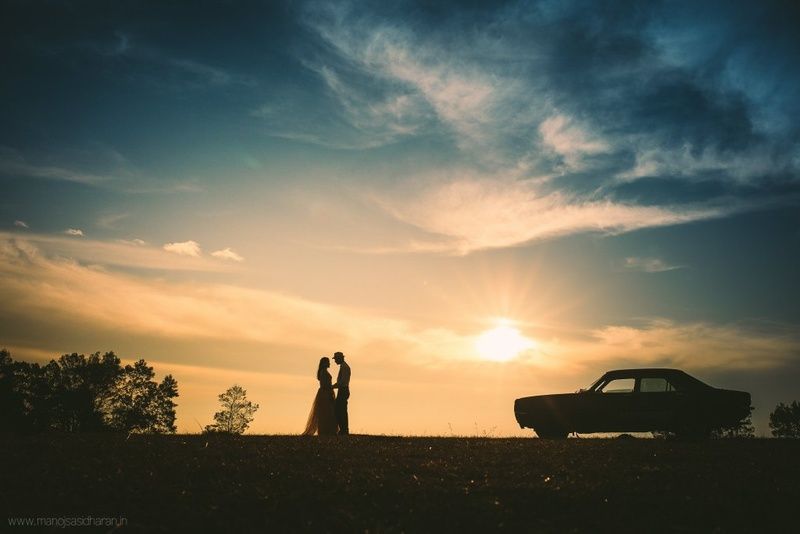 Image via Manoj Photography
A sunset or sunrise shot like this with the car in the background is so timeless and classic! Great for posterity!
Super cute, right?