The Most Interesting Wedding Favours You Can Give This Year!
BY Latha Sunadh | 10 Aug, 2017 | 6945 views | 2 min read
Apart from amazing memories and a high tolerance for alcohol, there's something else we are super excited to carry back from a wedding - favours!!! Yep, the cooler, the better. The simpler, the most memorable. That's why we put together a bunch of cool wedding favours you'll definitely love! 
Spicy Sauces: Make your own if you can!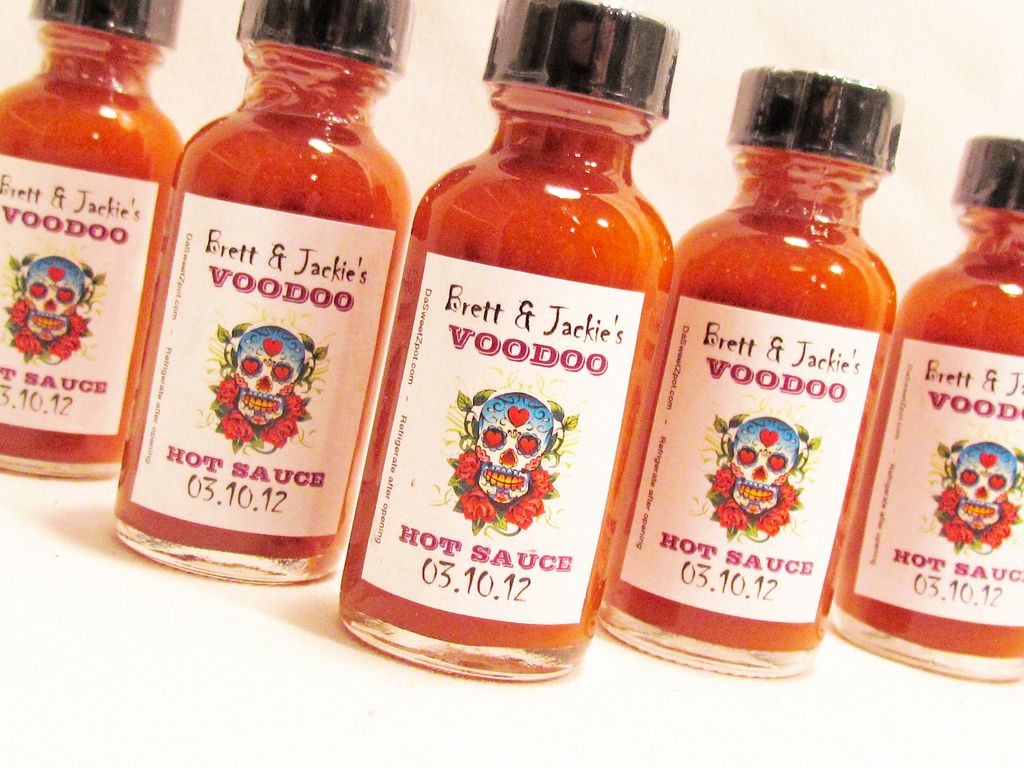 Pic via Pinterest
Sriracha rules the charts. Newer, more interesting sauces are: achari-flavoured, bhut jolakia flavour and even jalapeno-anything. 
Personalised Luggage Tags: Leather is forever!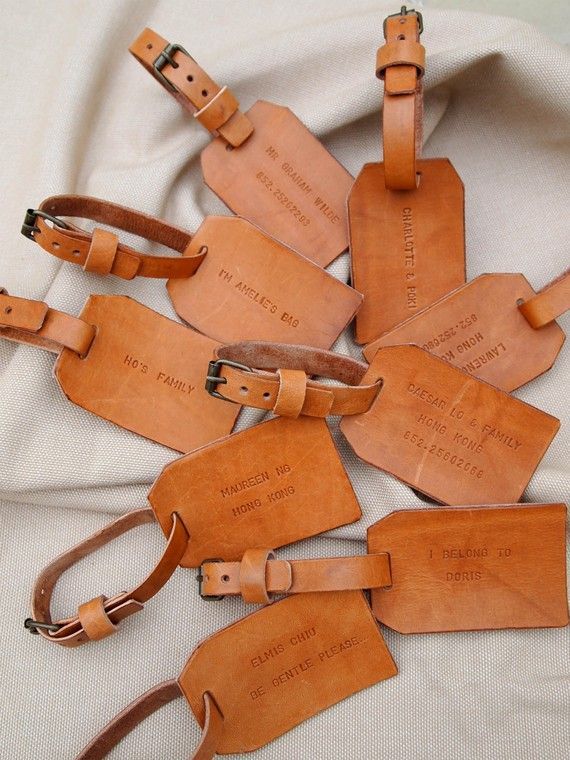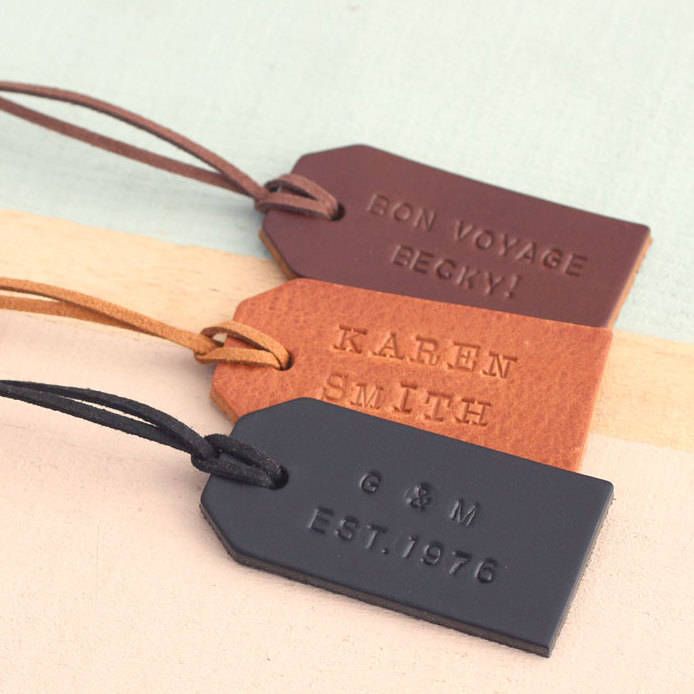 Pics via Pinterest
Get your date imprinted and a fun quote - better than your names!
Mini alcohol bottles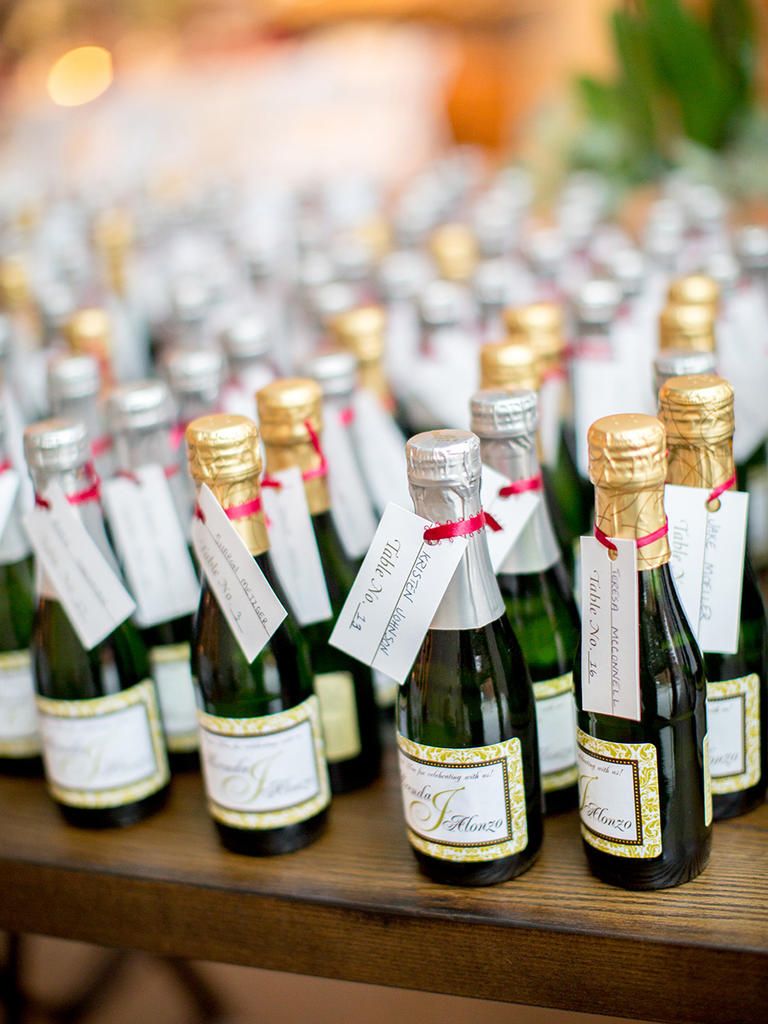 Pic via The Knot 
Wine is blah. Champagne is overrated. Go for mixers or gin. 
Shawls and cozy wraps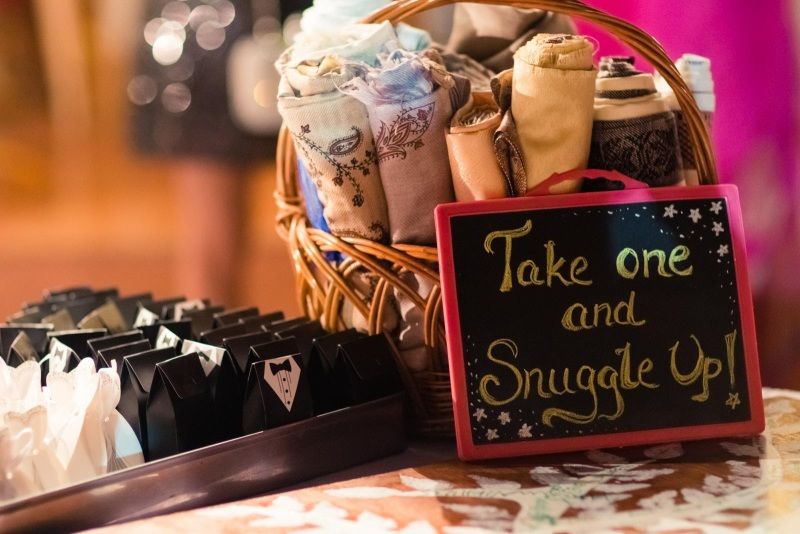 The softer, the better! 
Thank you cookies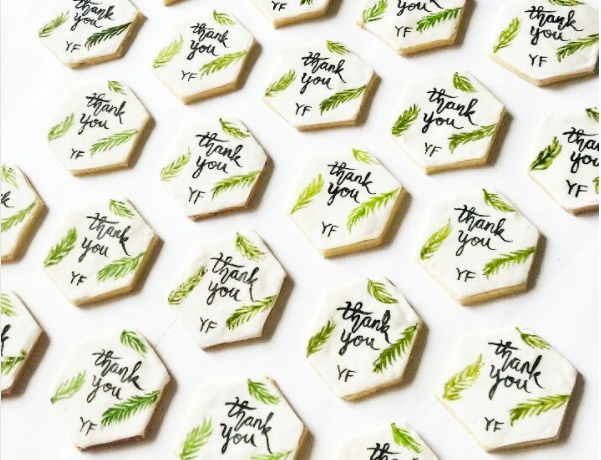 Just two words: Thank you. 
Marshmallows and candy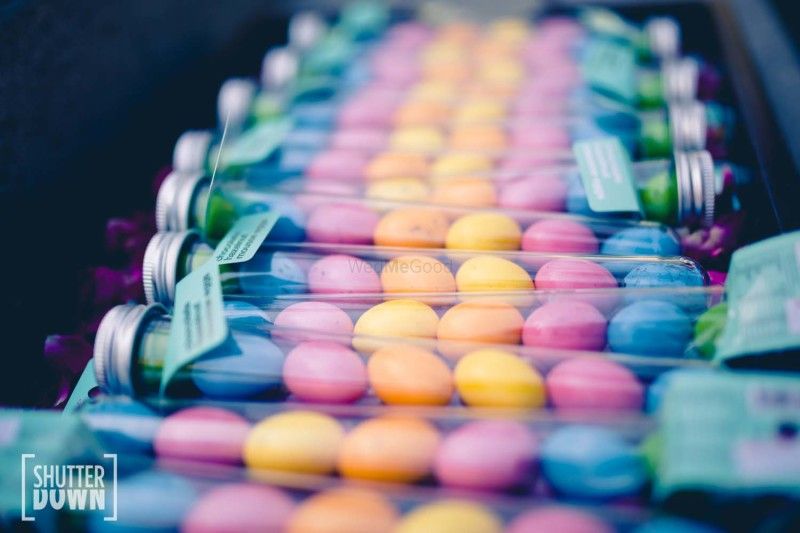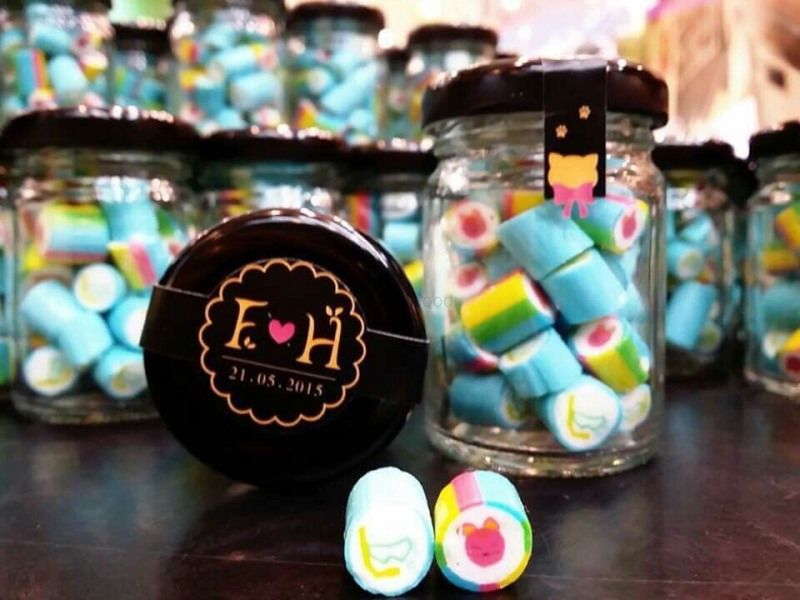 Pic via Shutterdown - Lakshya Chawla★ 4.9 ; Made in Candy
Colourful and fun! 
Playlist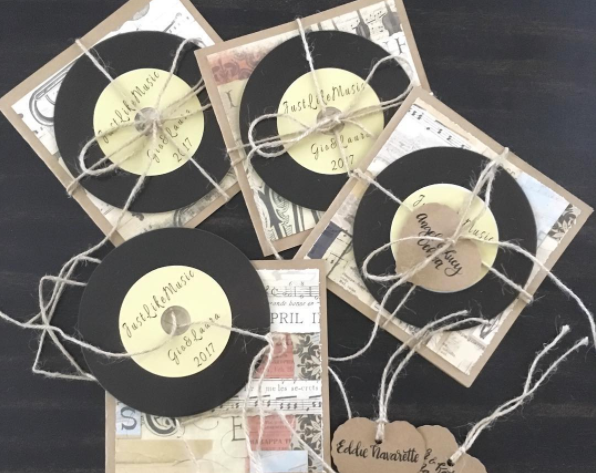 All your favourite songs. 
Terraniums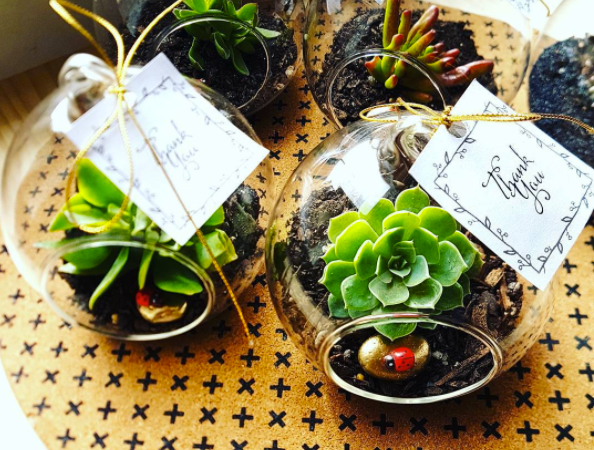 Majorly trending and also, you will be green and that's good!
Keychains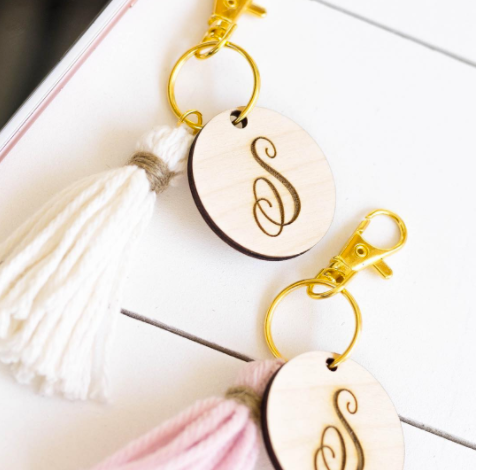 Useful gifts are #nextlevel! 
Alcohol-based candy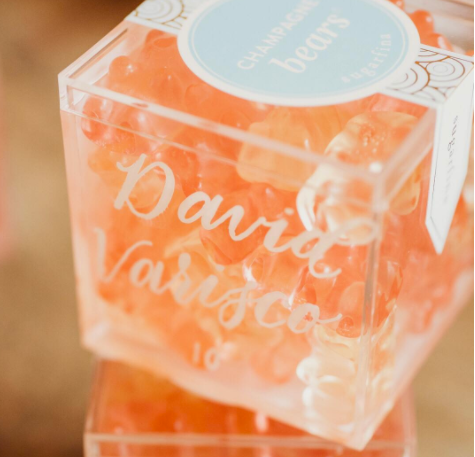 Champagne gummy bears and wine candy, rum desserts?
Change purses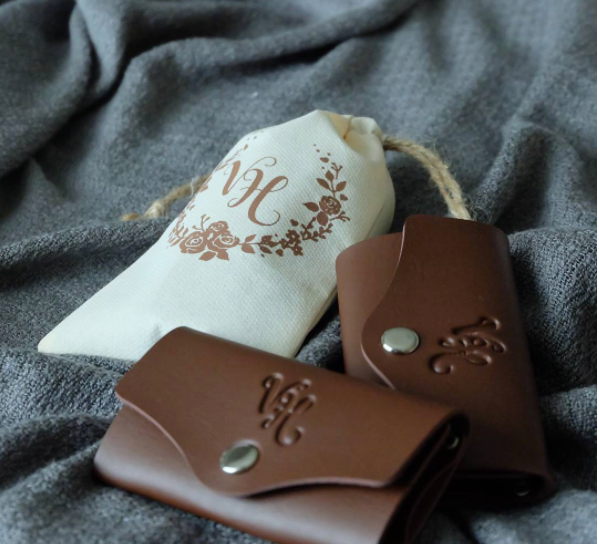 Gender-neutral!
Shaadi ka laddoo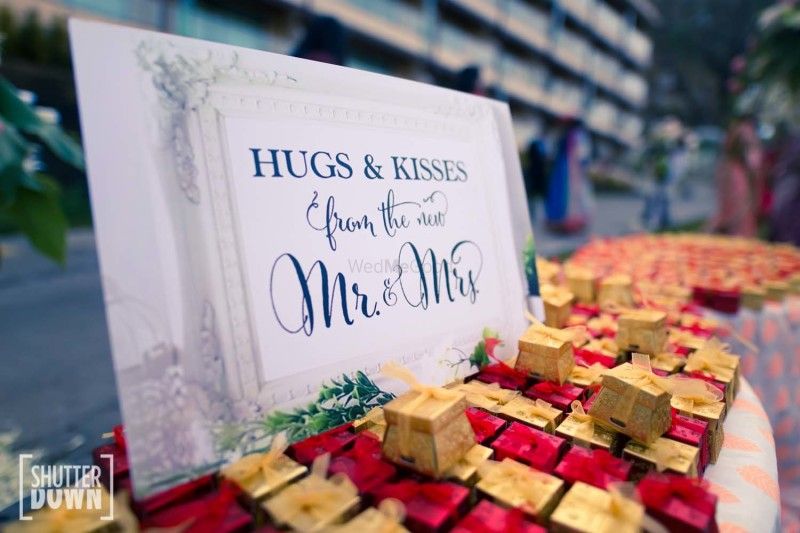 Pic via Shutterdown - Lakshya Chawla★ 4.9
Because why not?
Farzaan in funky wrapping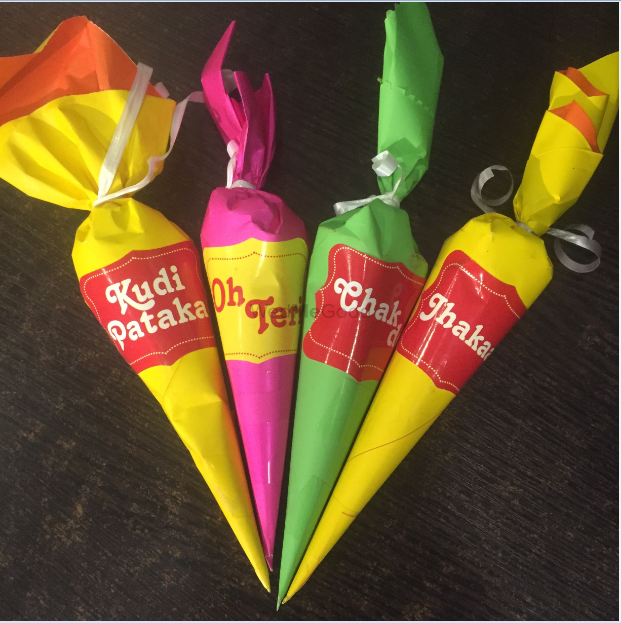 We love our chivda, no?
Fondue in a jar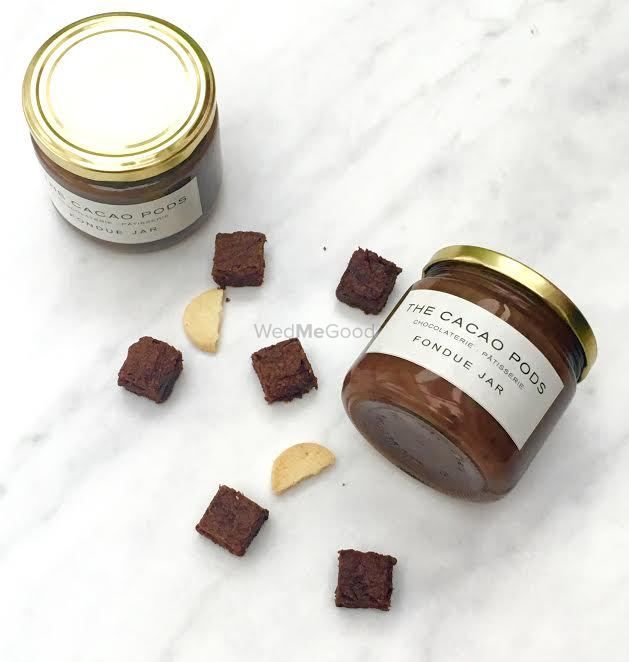 Be French once in a while! 
Cute brooches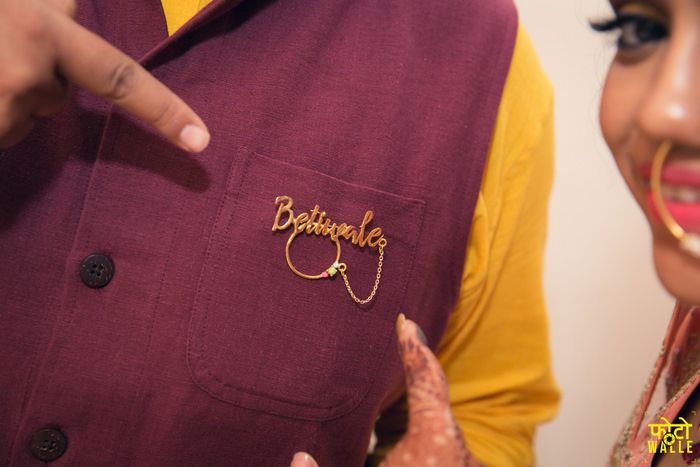 Pic via Fotowalle
Find fun words! 
Wine stoppers *new new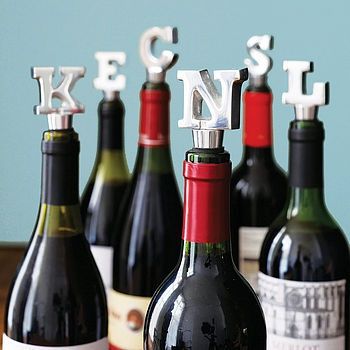 Get your initials and it's gonna be crazy!
Pretty jewellery boxes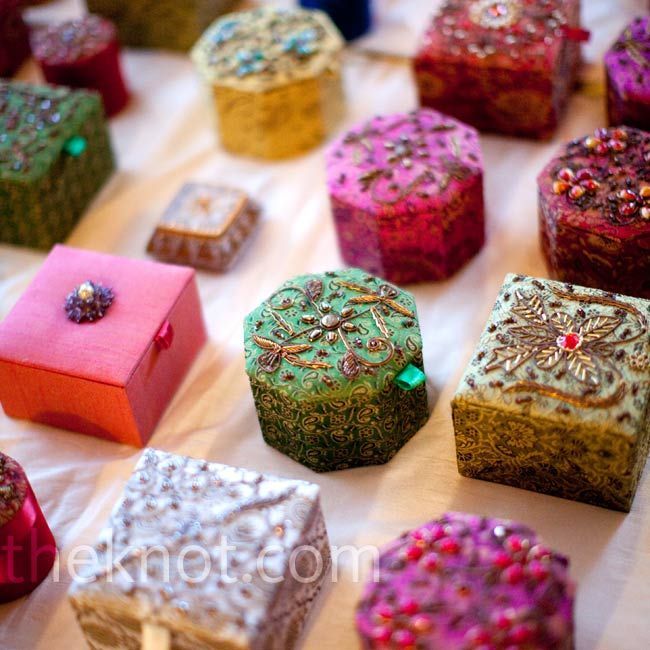 Very traditional but nice! Leave a nice note in them.