The Prettiest New Mehendi Jewellery Ideas We Found In Shops Online!
BY Sakshi | 21 Jul, 2018 | 1776 views | 3 min read
You can seriously get some amazing jewellery at Instagram shops, and one look at these unique pieces will tell you just why! So many new ideas, and yes, a lot of them super affordable too, which are not only perfect for brides, but sisters and BFFs too! So browse, stalk and shop girls! 
Jewellery with portraits that's so new!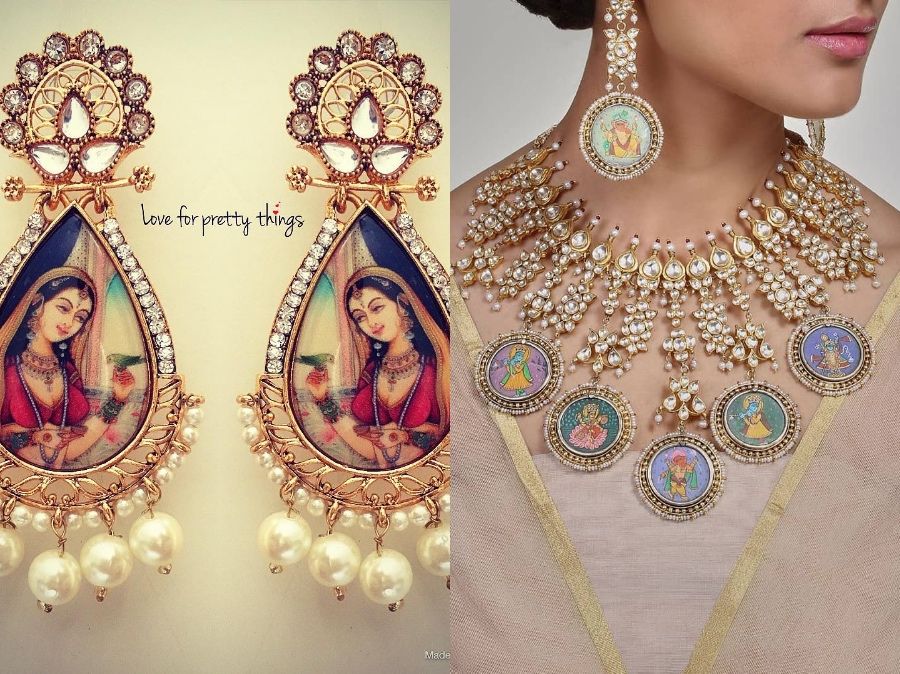 Jewellery by Love For Pretty Things★ 5  (love_for_pretty_things) and Art Karat★ 4 (artkaratofficial)
This is a new thing we are seeing, and how impressive does it look?
Floral jewellery customised to EXACTLY match your outfit!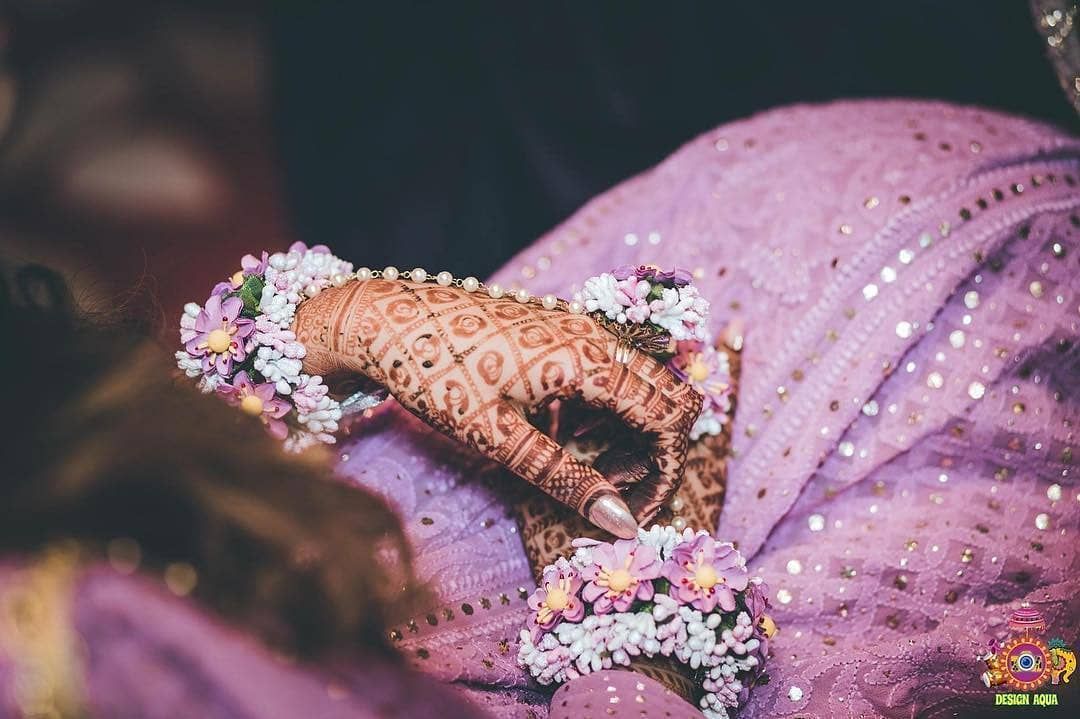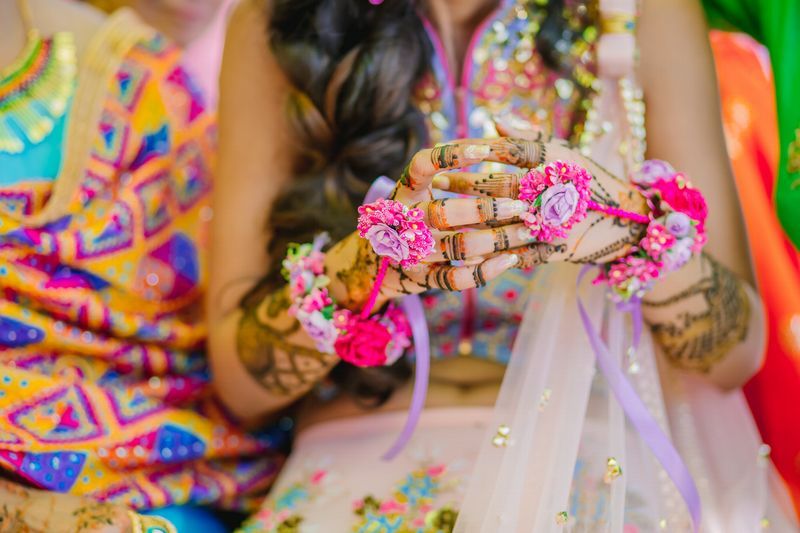 Jewellery by Prune★ 4.7 (pruneindia) and Floral Art★ 4.8  (floralartbysrishti)
Now how cool is this? A lot of Insta stores allow you to match your jewellery to your lehenga perfectly, and we must say, it looks fabulous!
Floral hair braids with tassels for a gorgeous mehendi hairdo!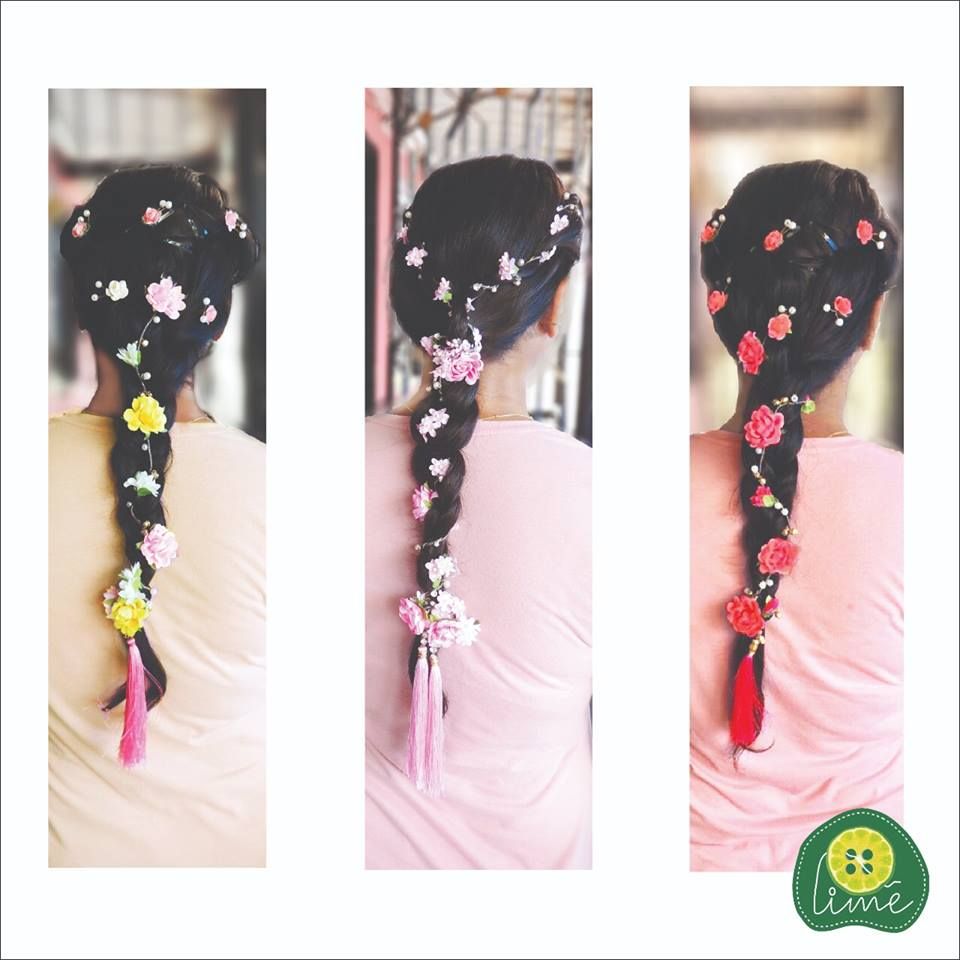 Jewellery by limebymanika
Floral tassel braids! Modern version of Parandas, you could wrap it around your hair bun or tie it with your braids!
Concept Jewellery is a thing now and it really stands out!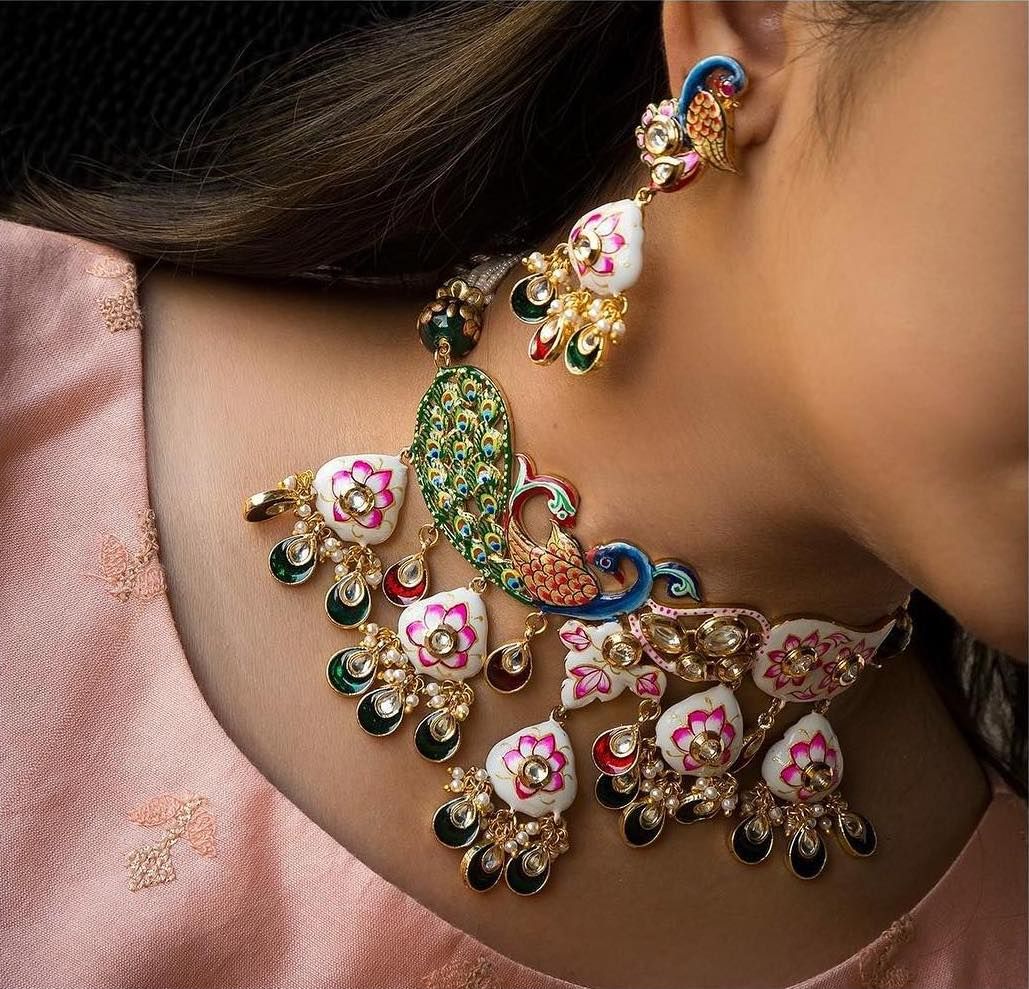 Jewellery by @kiwibymusskan_jewelry, available on minerali_store
Concept jewellery, like this peacock inspired set is a big thing nowadays, and it really does look unique and stand out! 
Talking about that, enamel and Kundan chokers look amaze!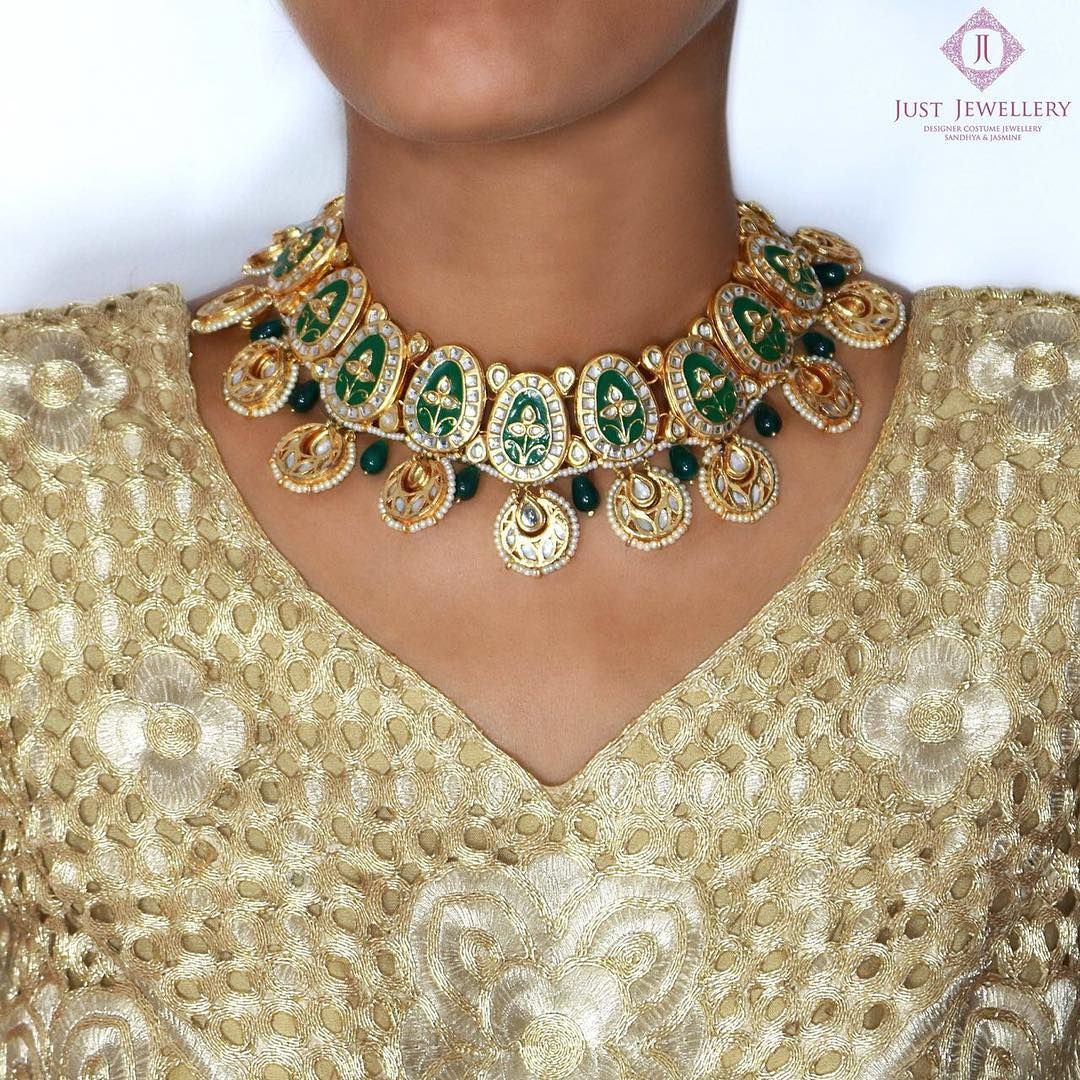 Jewellery by Just Jewellery★ 5 (justjeweleryindia)
Enamel jewellery looks fab on the mehendi, and a choker like this one? Could be the attention-seeker!
Or enamel necklaces in interesting colours!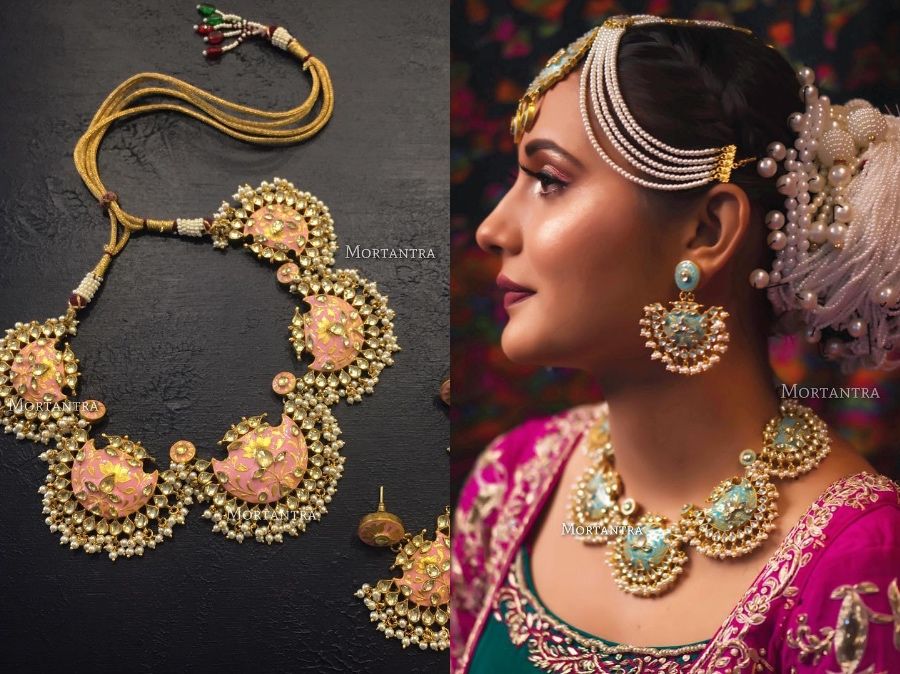 Jewellery via Mortantra★ 4.6  (mortantra)
Or you can always add a pop of colour with your enamel jewellery like with these beautiful necklaces!
Floral jewellery + matching flowers in the hair= winner!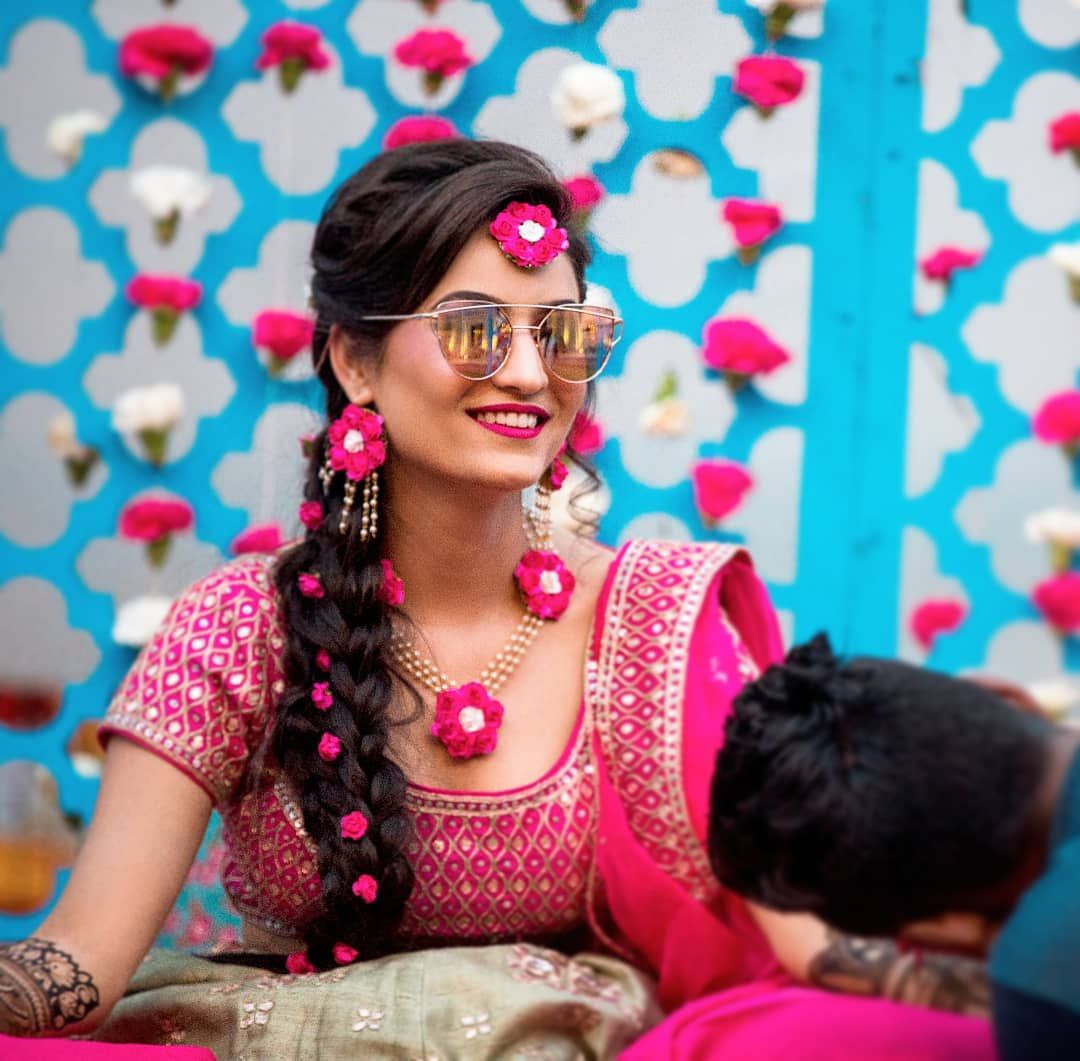 Image via Cupcake Productions★ 4.8 ; Jewellery by Prune★ 4.7 (pruneindia)
So much floral and all matching colour, but looks so perfect and pretty! 
Floral and Gota Jhoomers are a thing now, and they look fabulous!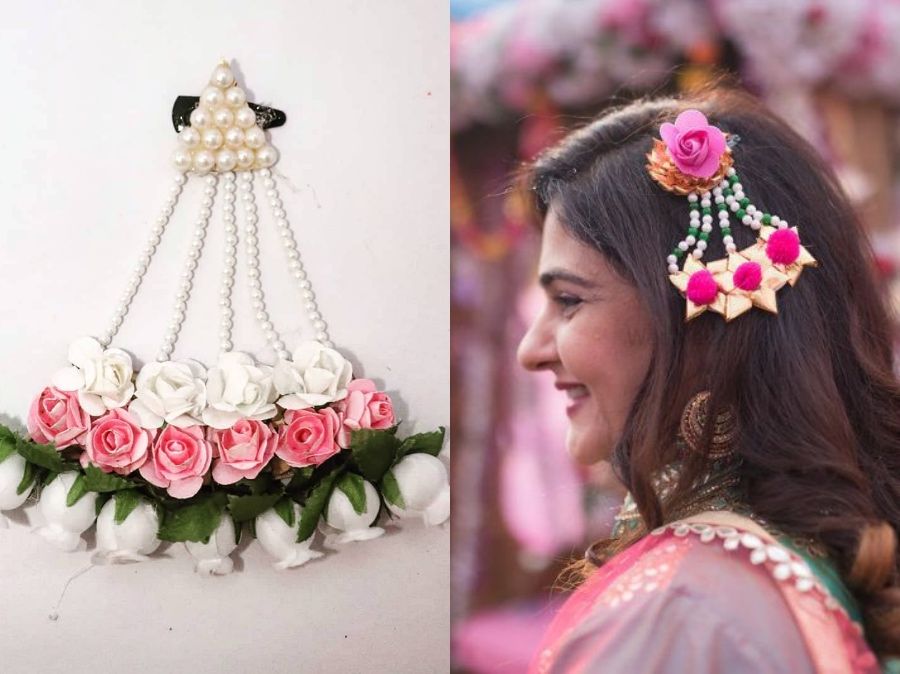 Jewellery by riwaazbysaumya and Anoo Flower Jewellery
We are really like floral and gota jhoomers for the mehendi! 
Contrasting bead jewellery that's all you need to add some contrast!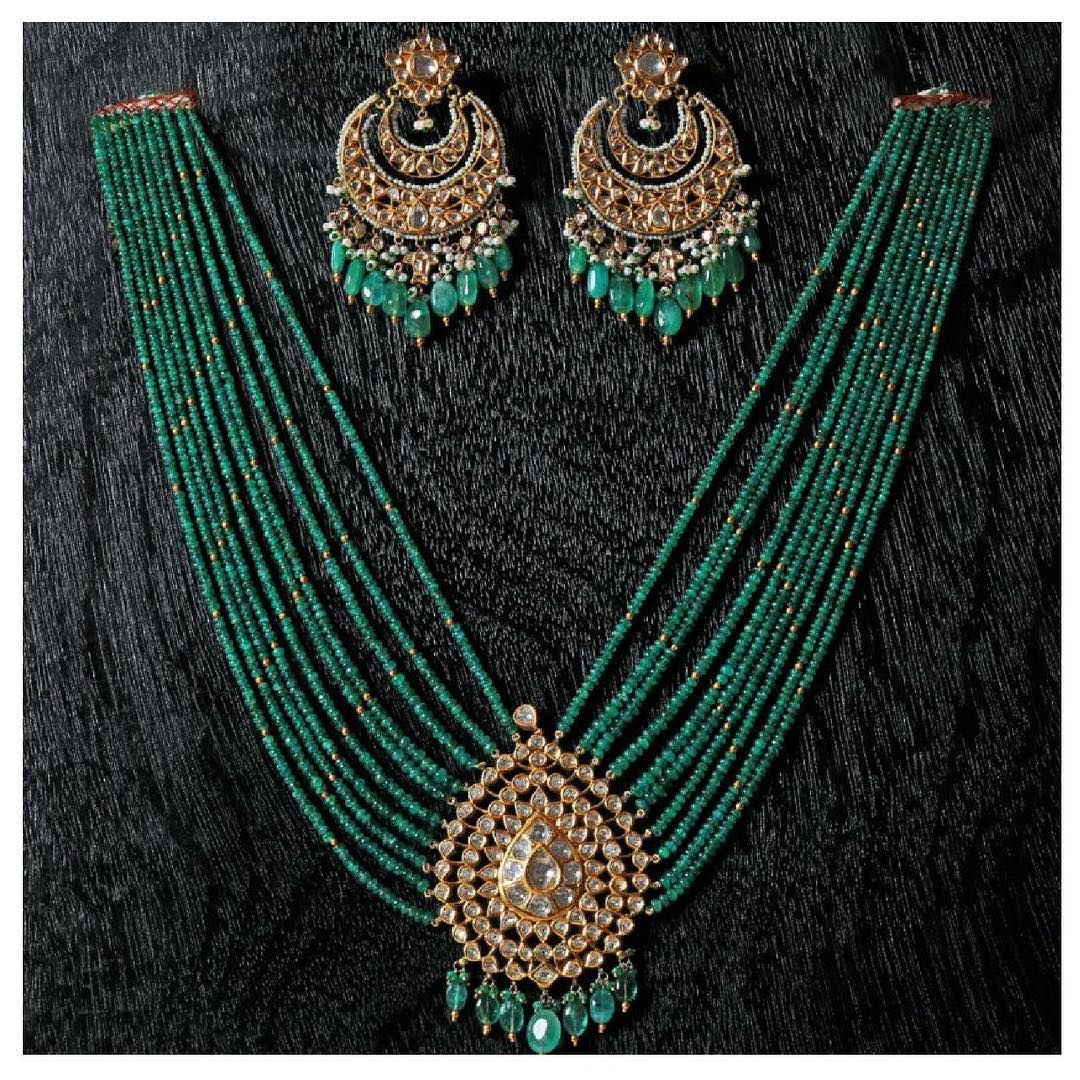 Jewellery by neetysinghjewellery
Jewellery with contrasting beads is seriously trending these days, and this one is beautiful!
Chaandbalis with beads for a pop of colour!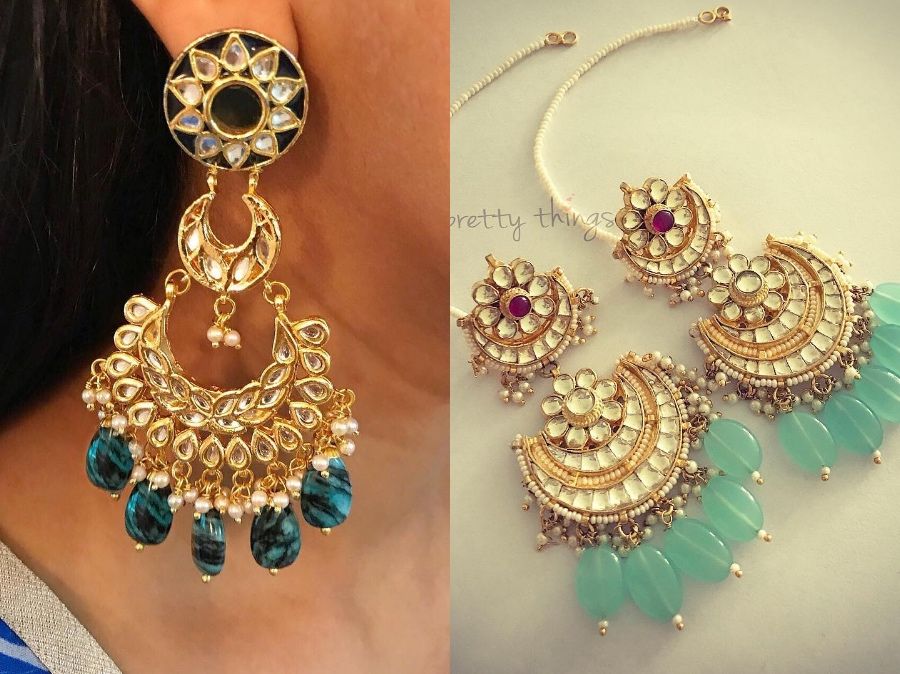 Jewellery by Just Jewellery★ 5 (justjeweleryindia) and Love For Pretty Things★ 5  (love_for_pretty_things)
Why wear regular chaandbalis when you can wear ones with these interesting beads?
Or unique threadwork ones that looks chic!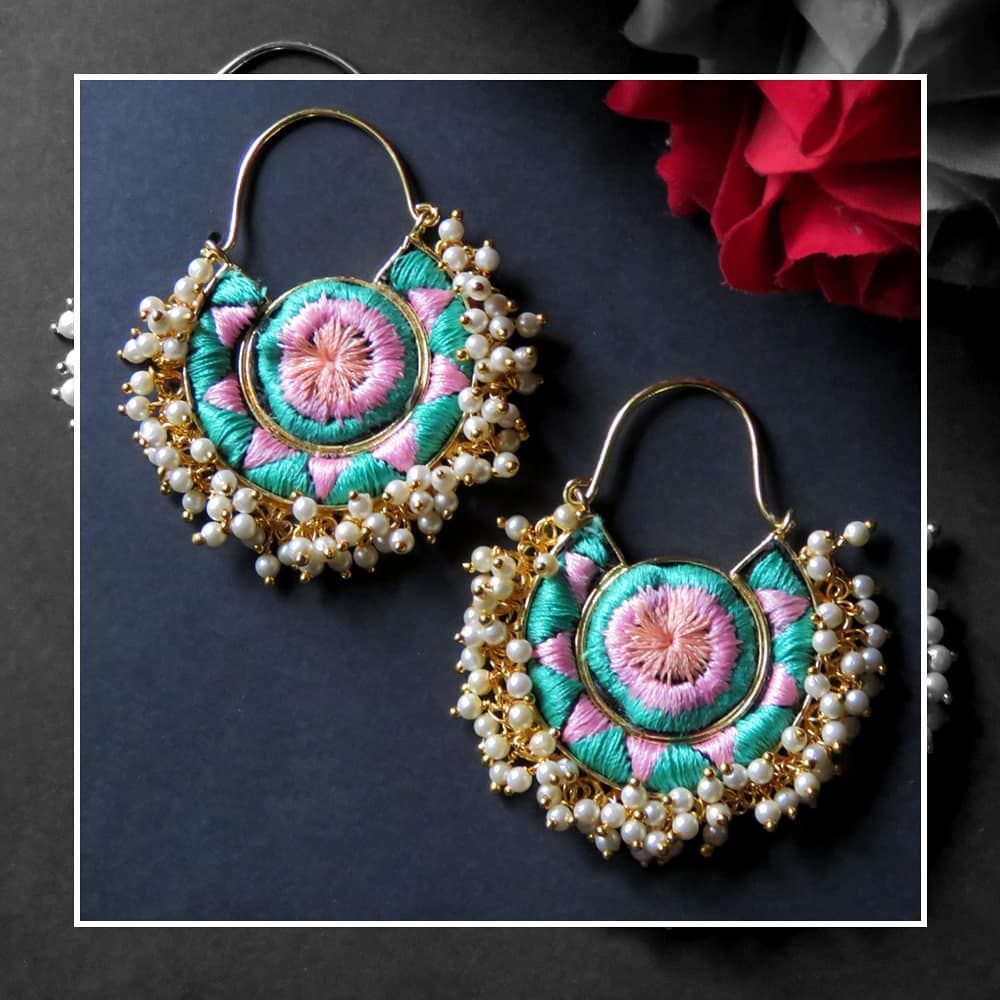 Jewellery by thelittlebaublebox
Threadwork never looked so good now, did it?
Tassel chokers that are perfect for the boho bride!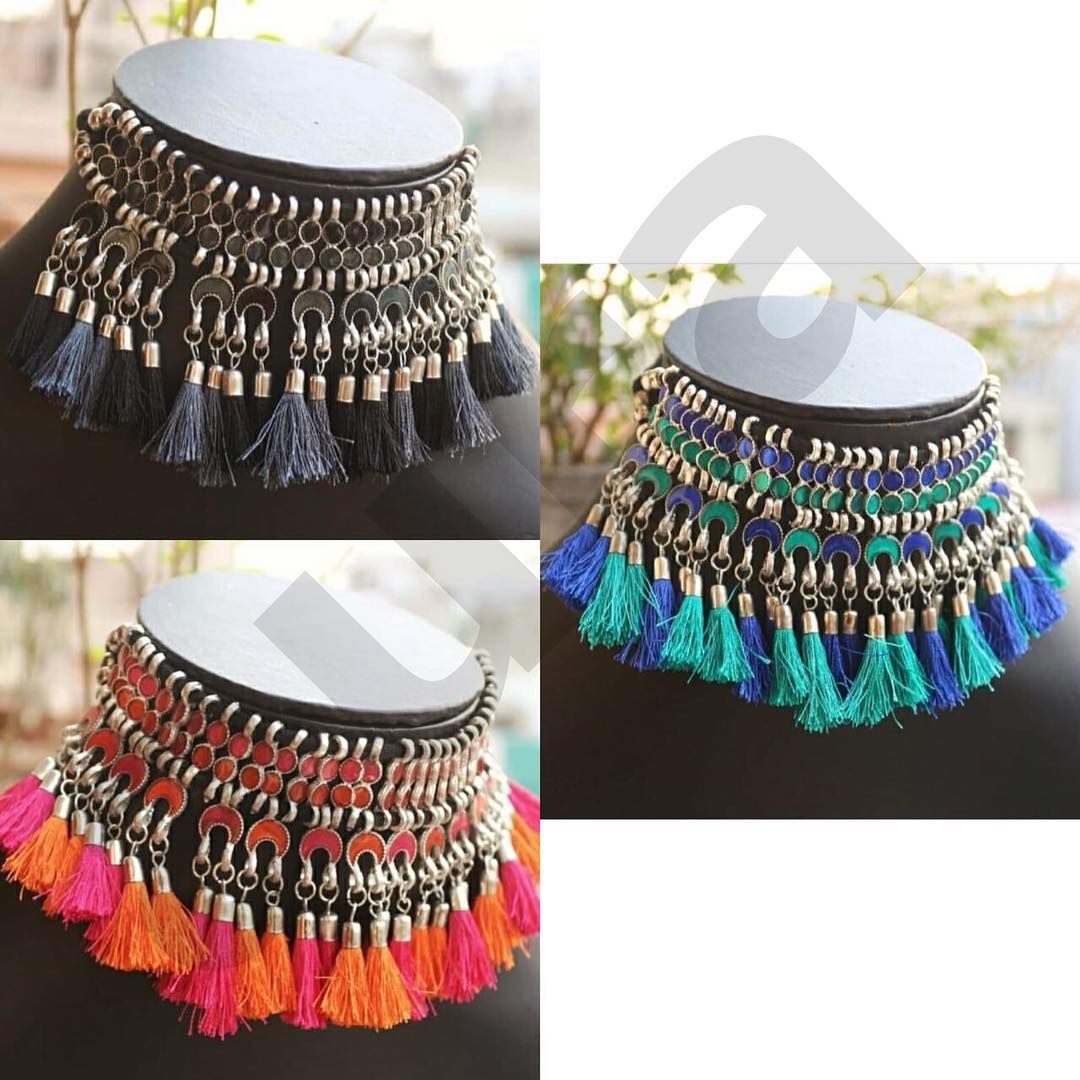 Jewellery by aura_hyd
After tassel mathapattis, tassel chokers are now a thing and they're so nice for the boho bride!
ALSO READ: Alternate Mehendi Jewellery Apart From Floral Jewellery!