These Brides Went OTT With Floral Jewellery, And We're Loving It!
BY Garvita | 11 May, 2019 | 2110 views | 2 min read
It started with just a maangtikka, but today brides go all out to flaunt their floral jewellery pieces at their mehendi or haldi ceremony! And honestly, we're loving this experiment. It's bold. It's sassy! And it'll make sure that you really stand out as a bride! While floral jewellery naths started trending long time back, it's now when brides have started making it a part of the set. 
So basically, they are sporting everything floral from a nath to kaleeres, to choker and mathapatti, all together! Woahh does it sound a bit too much? But it's not; as they're totally rocking it despite of going overboard. While some are making the OTT floral jewellery stand out, others are playing it safe by blending it in! Does that make you keen to know more about it?
To lower down your curiosity levels, we've compiled photos of real brides who went over the top with floral jewellery, and looked absolutely gorgeous. Go, get lured and take cues already, brides-to-be!
Who thought wearing all the pieces would look so stunning!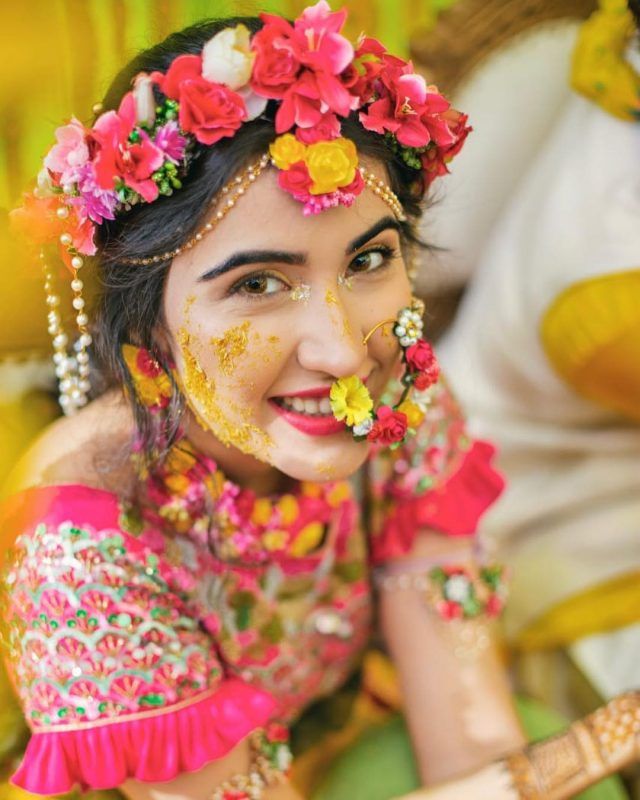 Image via @imsheenabajaj
This bride balanced it out with a no makeup look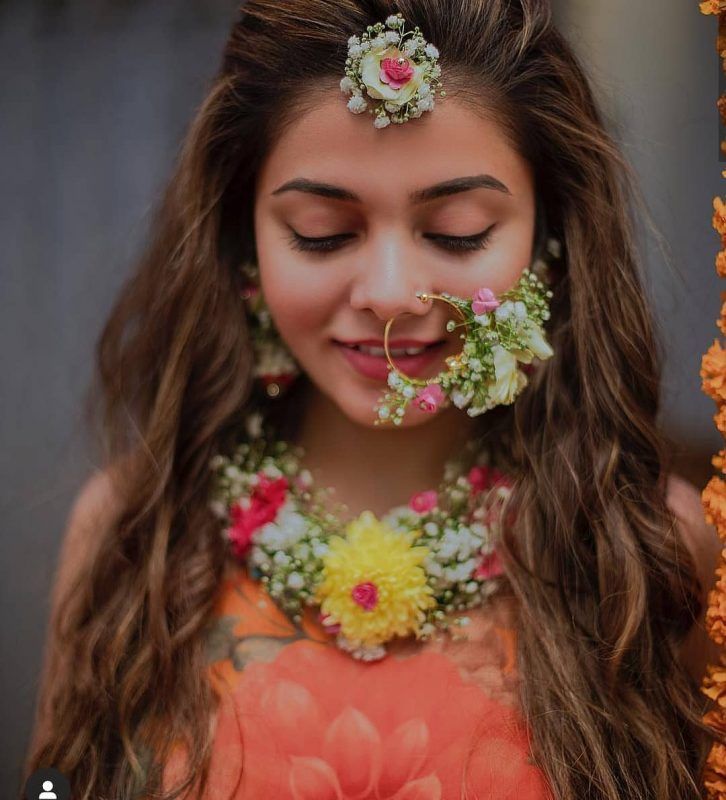 Image via @shinestonefloraljewellery
That floral necklace is a statement in itself! Isn't it?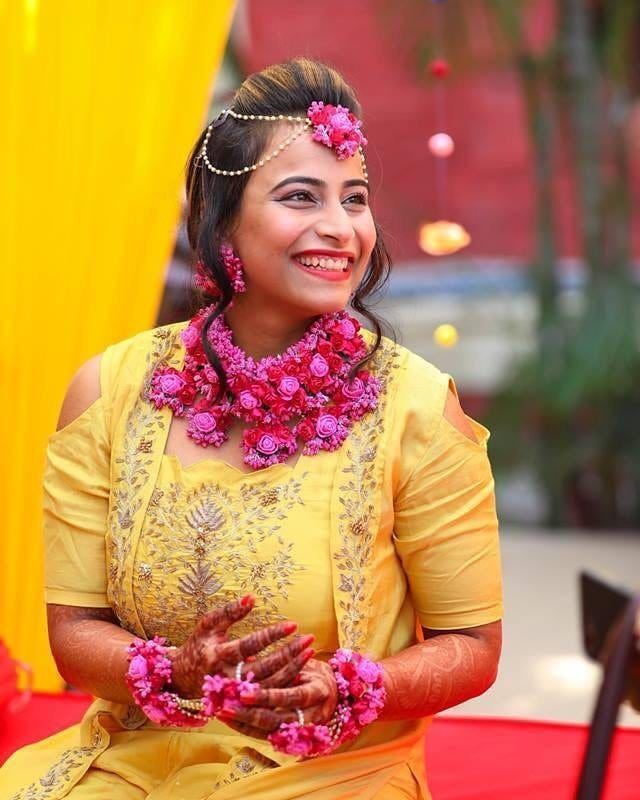 Image via @shinestonefloraljewellery
Didn't she look mesmerising with so many floral jewellery pieces? Literally, #goals!

Because Orchid in itself is 
extravagant! Go all out with a floral tiara, ladies!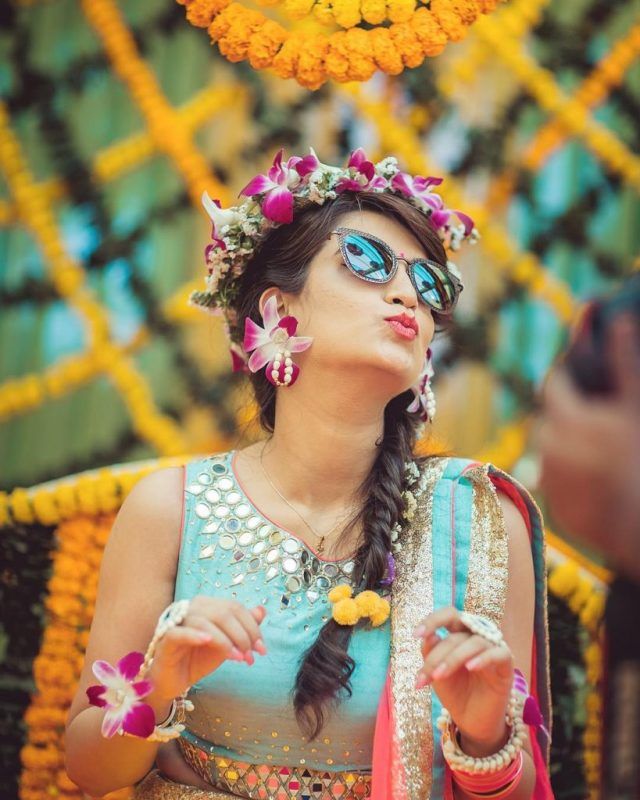 Image via Shades Photography
Not a tiara person? Experiment with a floral braid, instead!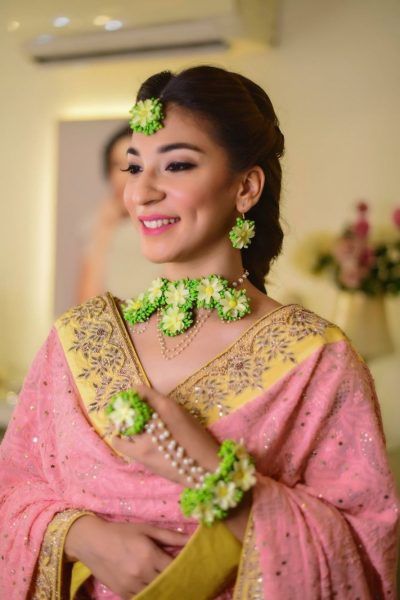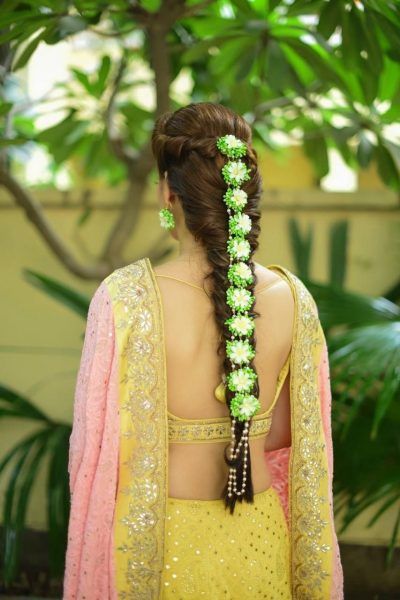 Image via Flosaira 
A floral rani haar will totally help you slay that unconventional, extra look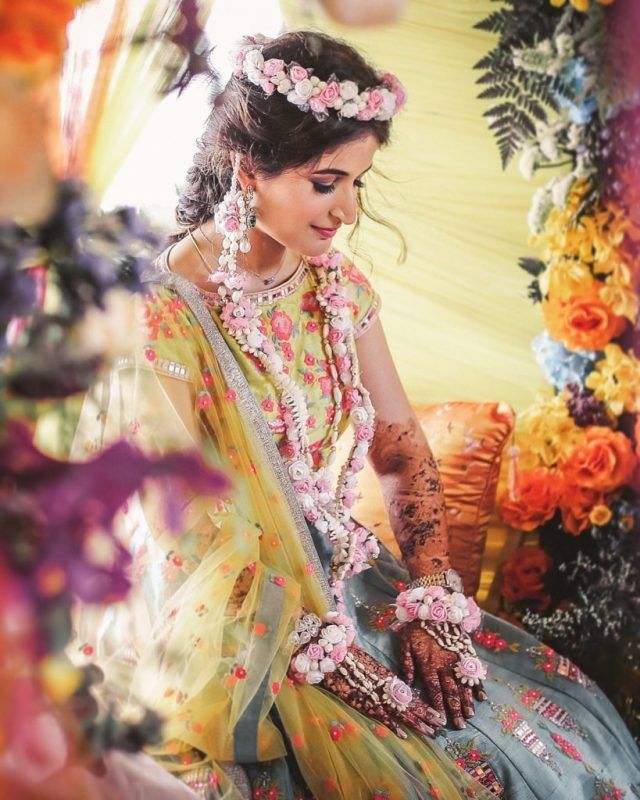 Image via Shades Photography
Why not add floral kaleeres, as well?!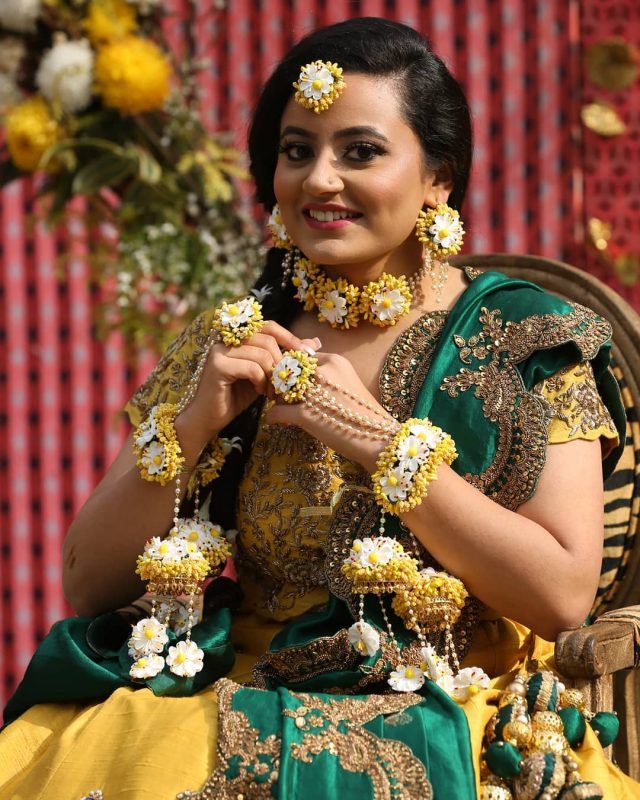 Image via Prune
And this one layered two floral necklaces, to make it look more exquisite!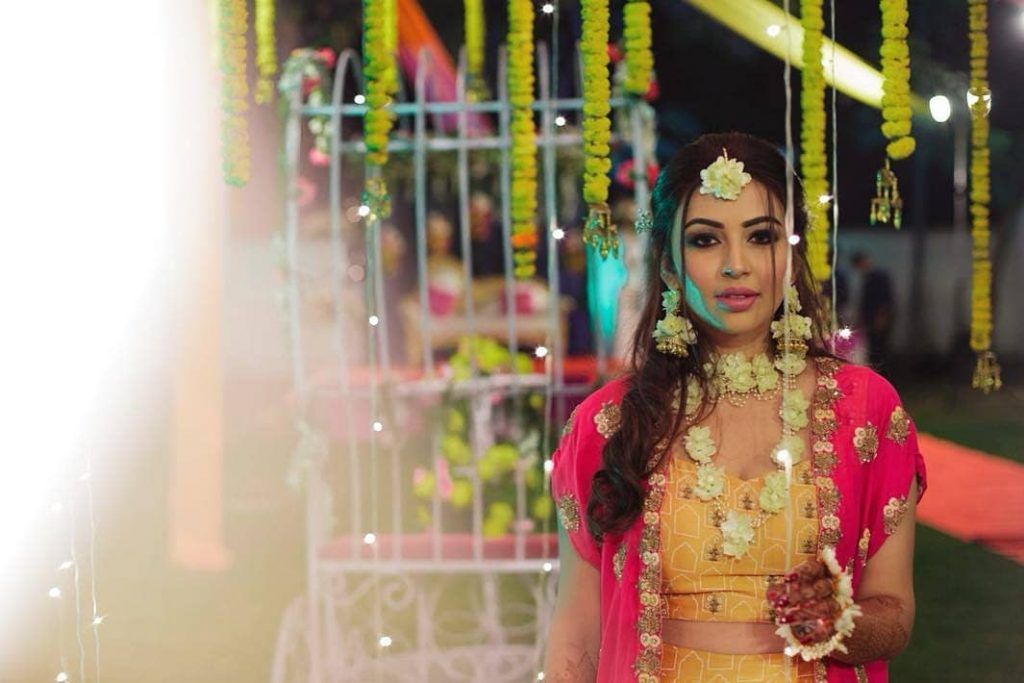 Image via Prune
And finally this bride who had 'out-of-the-box' on mind!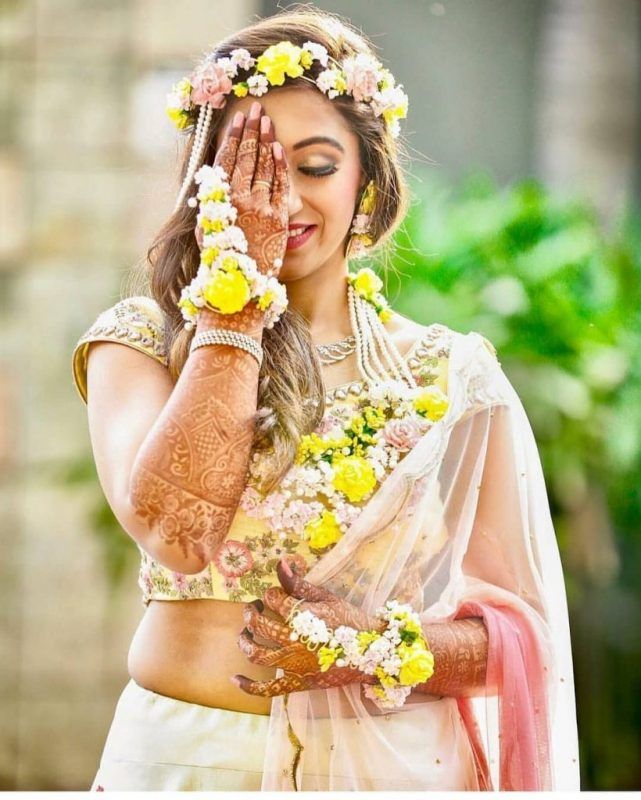 Image via Floral Art
Extraaaa or minimal? Take your pick! And if maximalism is what you love, then all these OTT floral jewellery looks would be a huge inspiration for you. Don't forget to tell us your favourite in the comments below!
While you're at it, don't forget to read everything you need to know about floral jewellery!!