These Edible Sequin Cakes Are Perfect For Your Engagement Soiree!
BY Anupriya | 27 Oct, 2020 | 1930 views | 3 min read
Just in case sequinned sarees, sequinned blouses and sequinned decorations weren't already enough to get you all tempted, we've got some more sequins galore to bling up your wedding game. Only this time it's for your desert table. And do you know what's the added perk?-It's edible!
Presenting to you, the bling-iest edible sequins cakes that are not only too pretty to eat but also too hard to give a miss!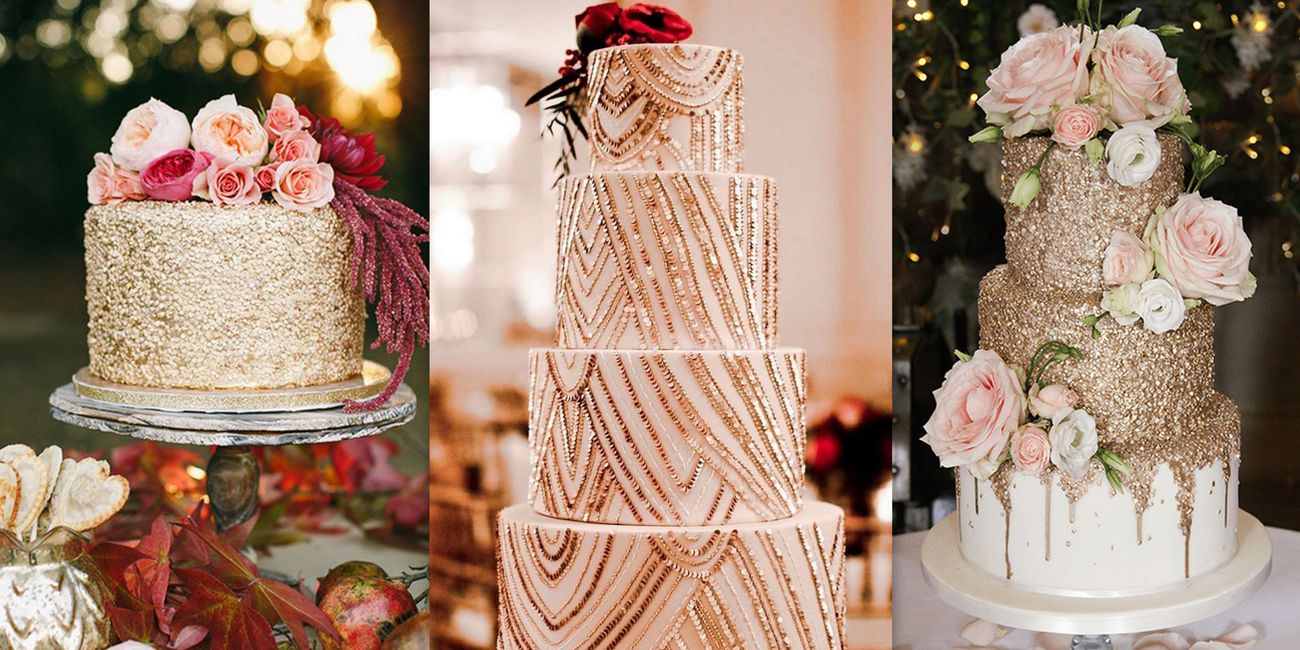 We still remember the kind of response this voguish cake trend garnered when we first shared it on our Instagram. The netizens went crazy & poured in numbers to cast their vote of approval, and tbh it was a love at first sight for us too! Hence, we decided to dig some more impressive cake designs topped with tiny specs of glitz and glam. And now that we're done with our elaborate research, here's shorlisiting our favorite edible sequins cakes for you! Go scroll, screenshot & save! 
Three cheers for this three tier cake enhanced with a blend of sparkle & pastel elegance!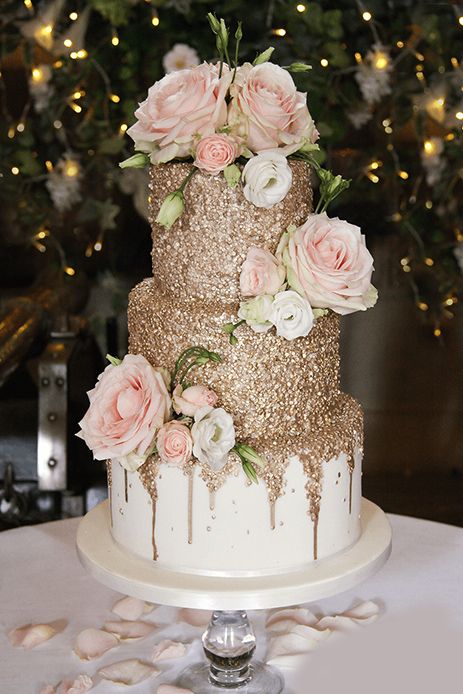 Image via Pinterest
White & gold is a combination made in heaven and this wedding cake is a proof of it!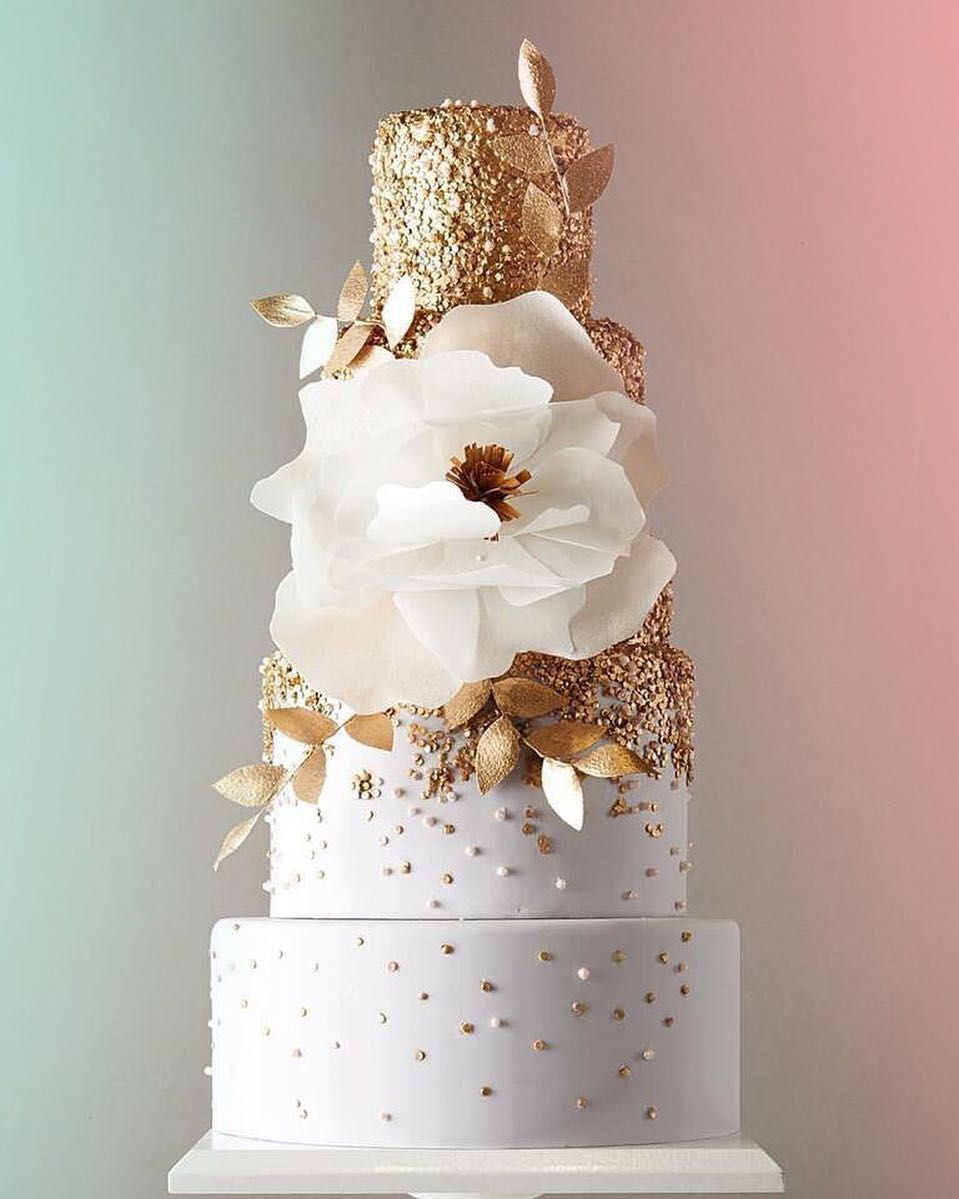 Image via The Caketress
Looking for something exquisite for your intimate wedding? This All sequinned cake is the one for keeps!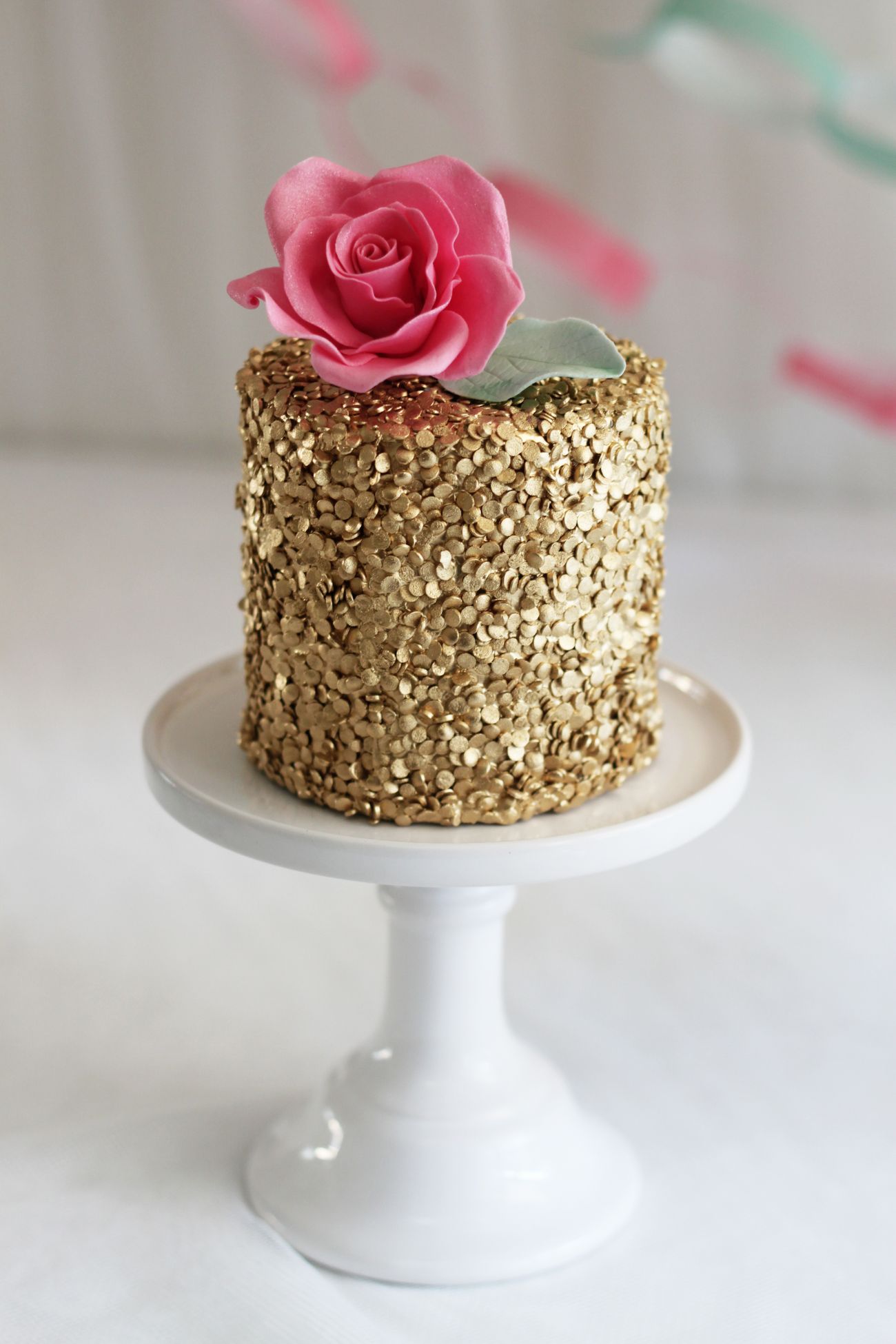 Image via Cake Central
No, your eyes are not fooling you! This five-tier cake is crafted with edible sequins.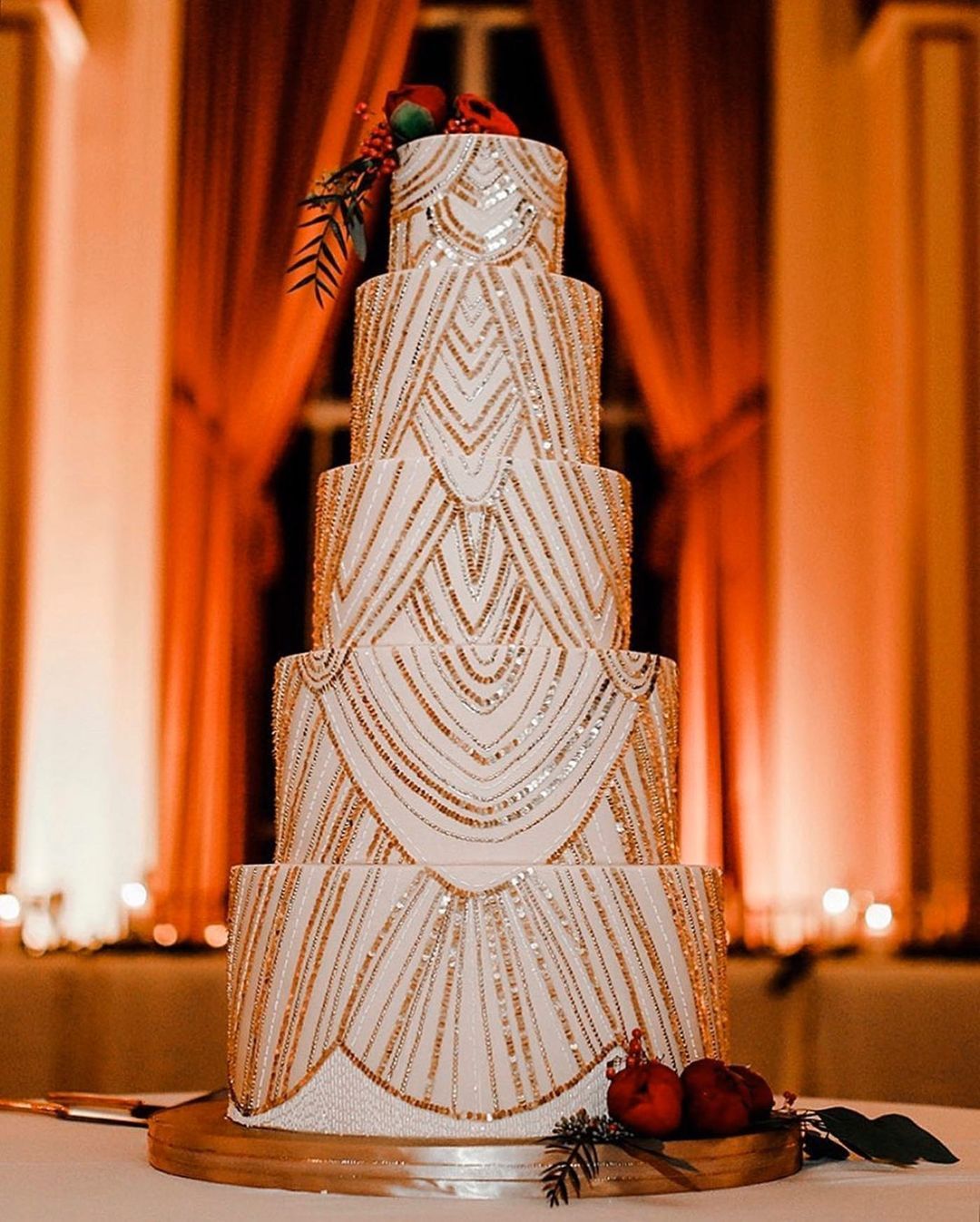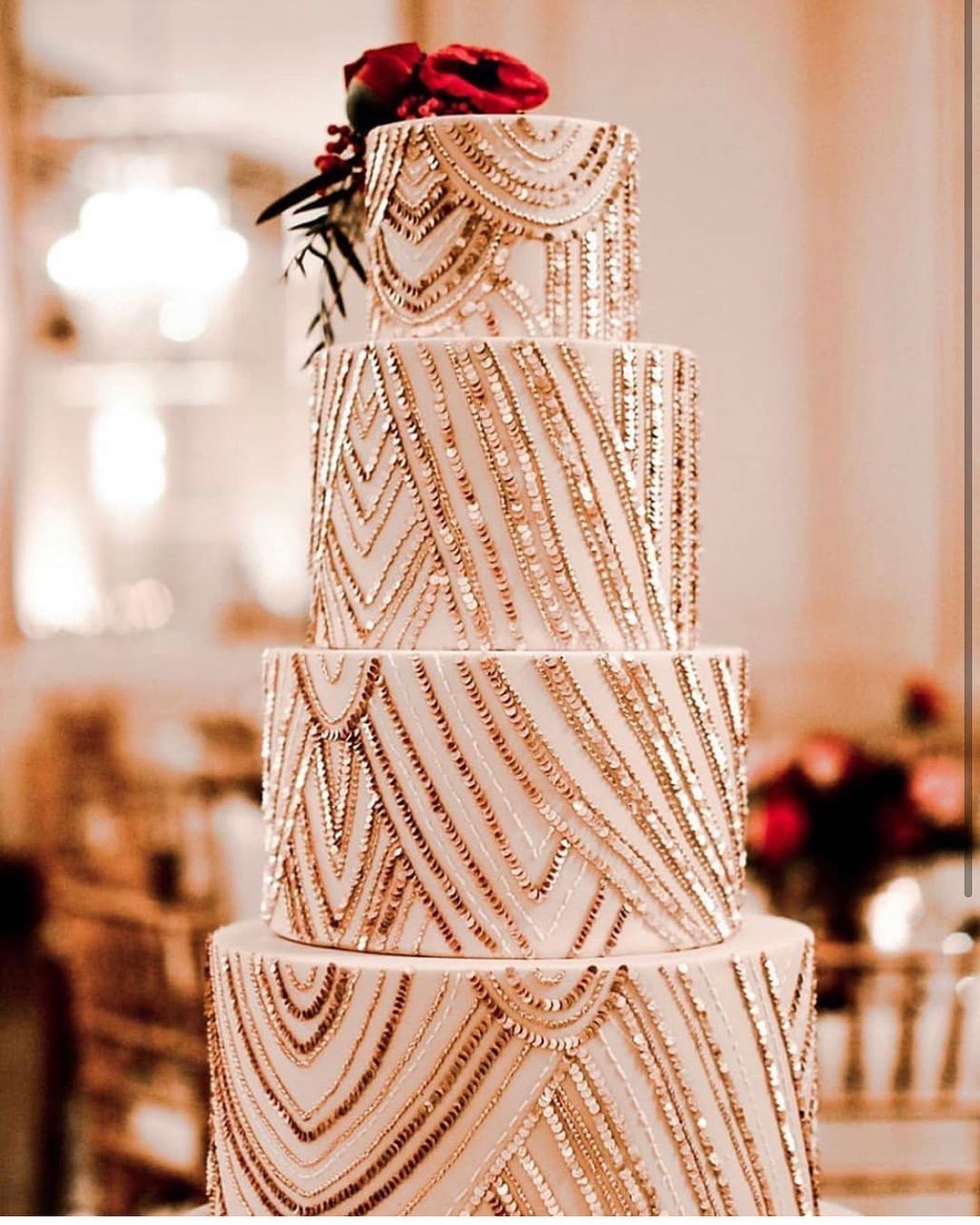 Image via @sweetheatheranne
Want to go more experimental with the design? Check this cake decorated with a generous splash of gold sequins!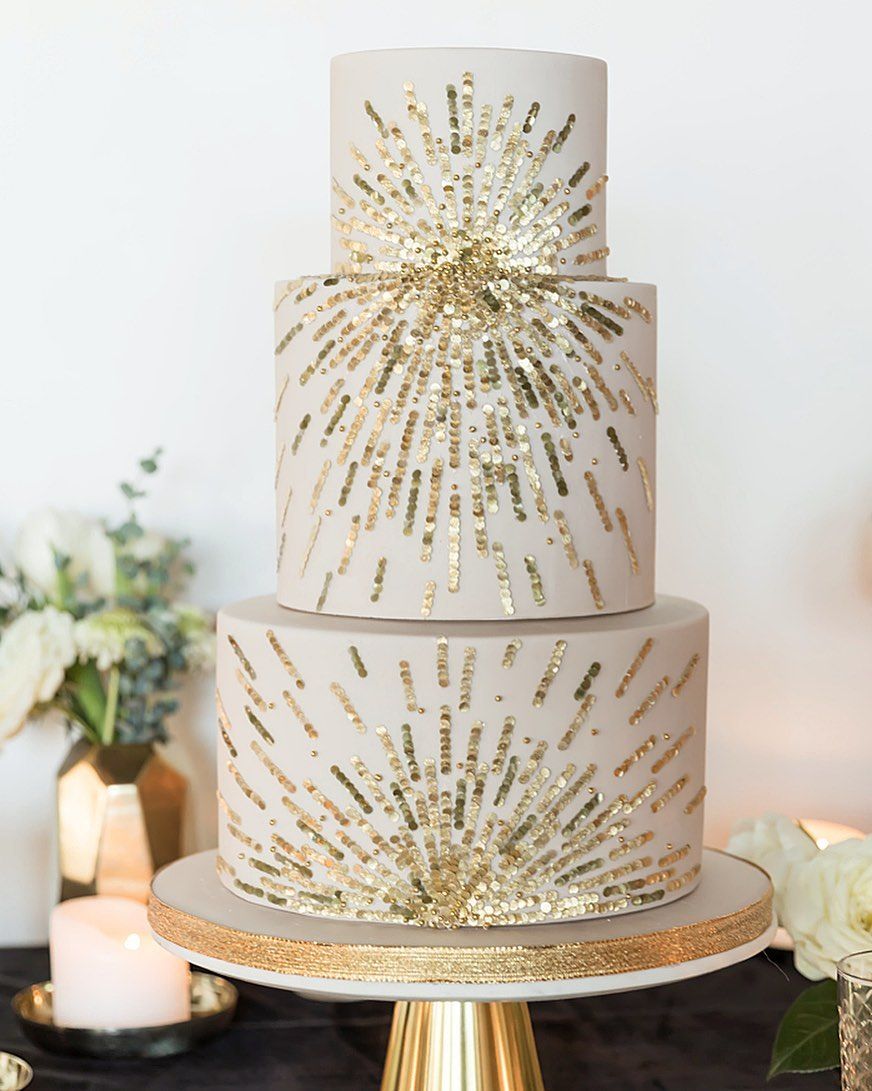 Image via @sweetheatheranne
From buttercream to sequins to florals, this wedding cake has it all that will tick of your checkboxes!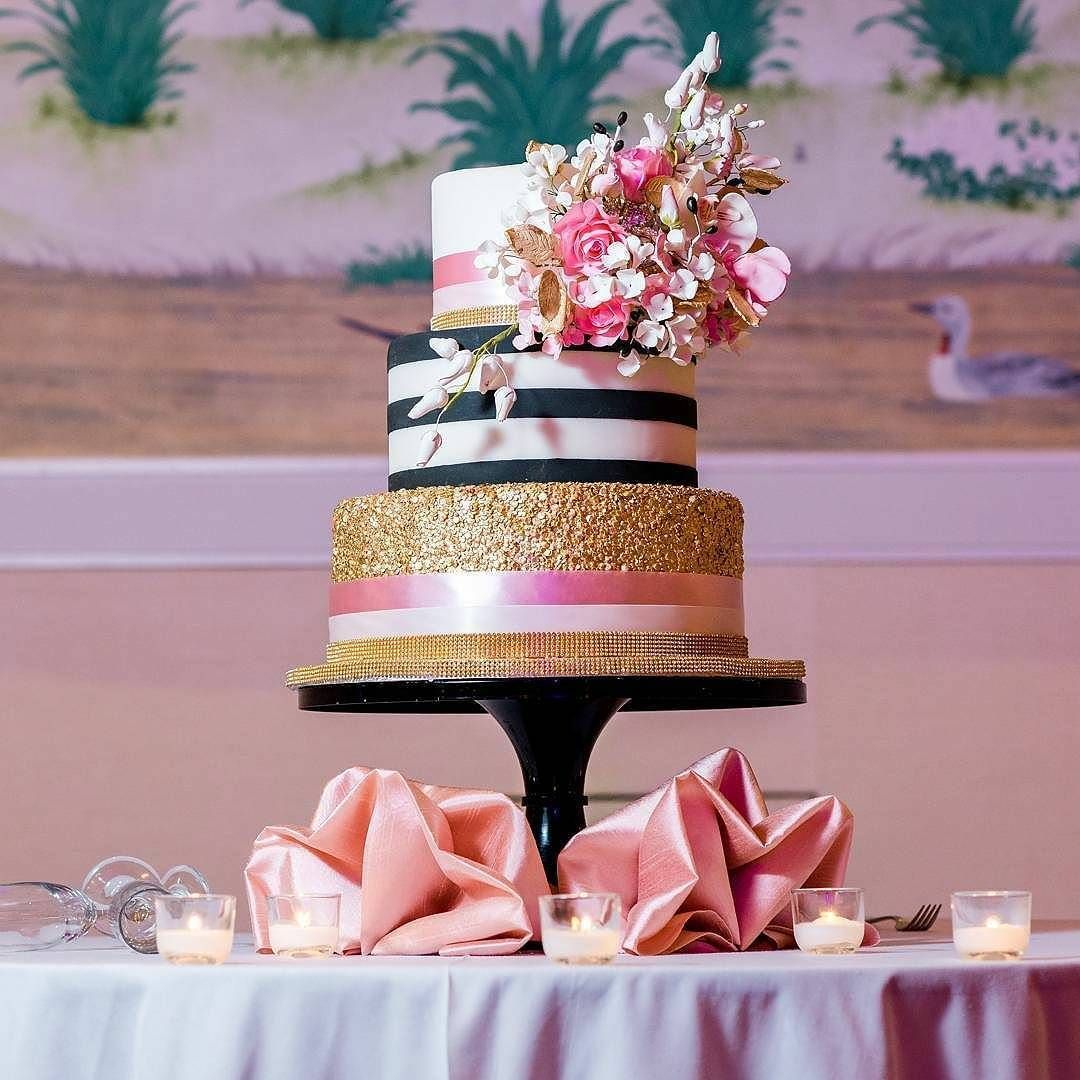 Image via @couturecakesbysabrina
With pastel hues and edible gold sequins, this wedding cake qualified to have the best of both worlds!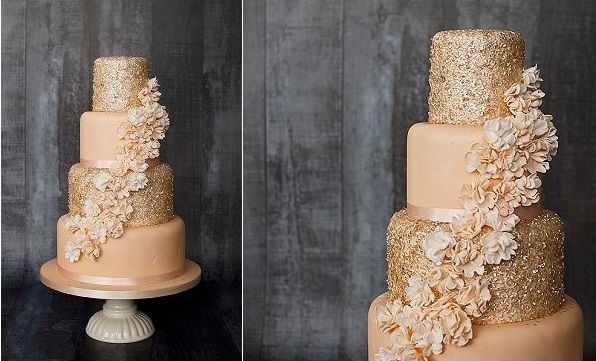 Image via @bluelights_photography
One look at this black wedding cake carefully detailed with multi-hued sequins and you'll instantly add it to your wedding mood board!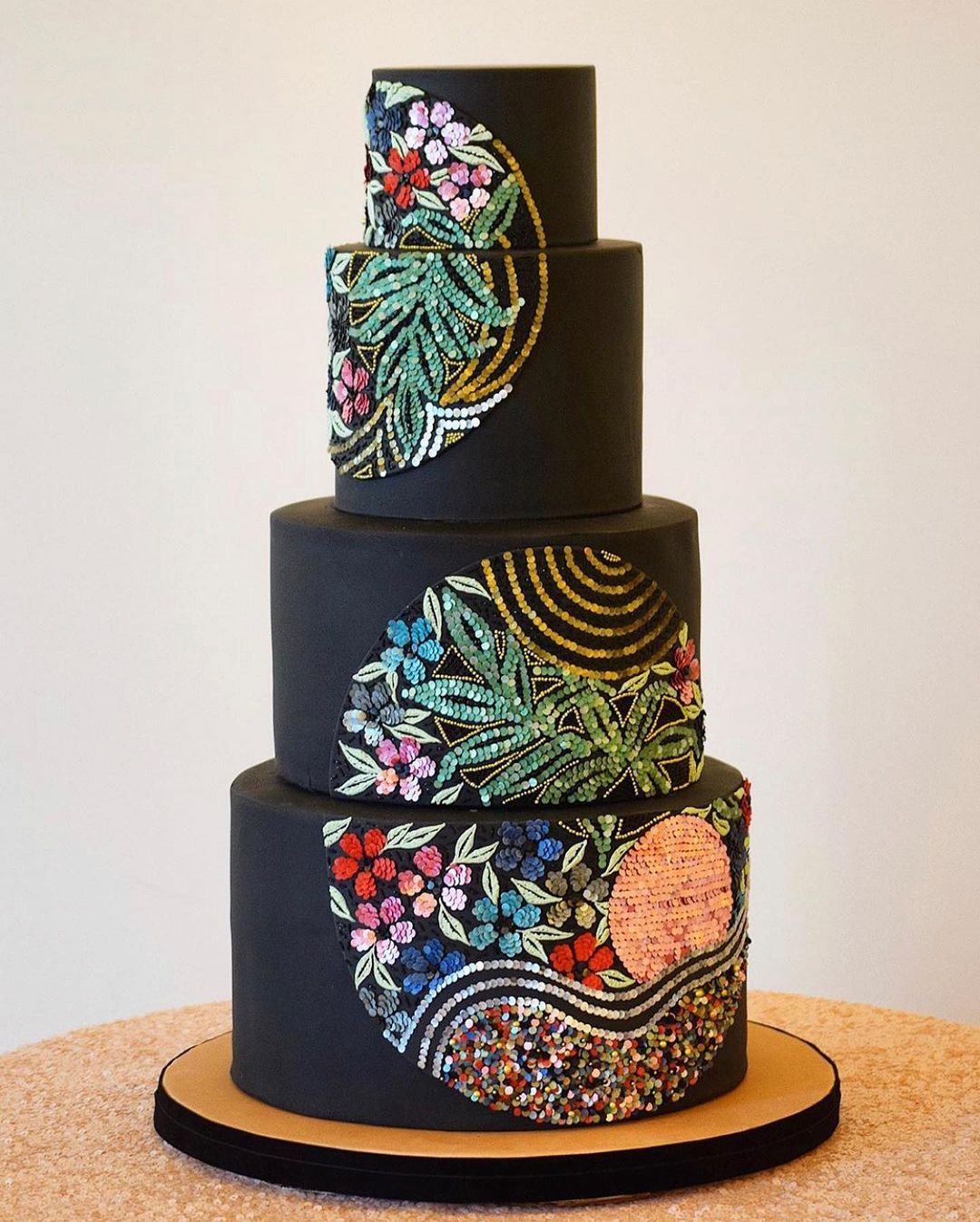 Image via @sweetheatheranne
Satiate your tastebuds with an intermix of glitter, neat frosting and some florals!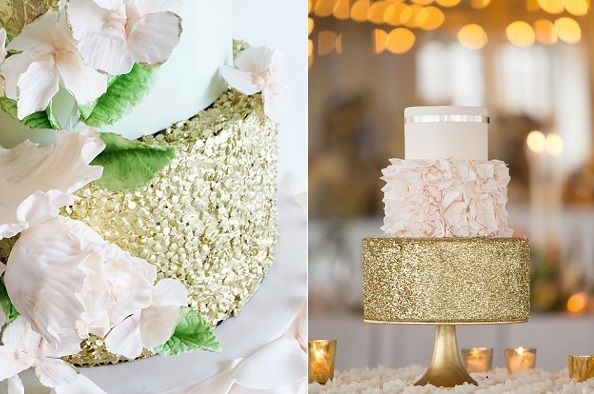 Image via Jenna Rae, Erica O'Brien
Can a cake ever be too pretty to eat? This one right here exudes a glam vibe with all those sequins & blossoms in saccharine hues!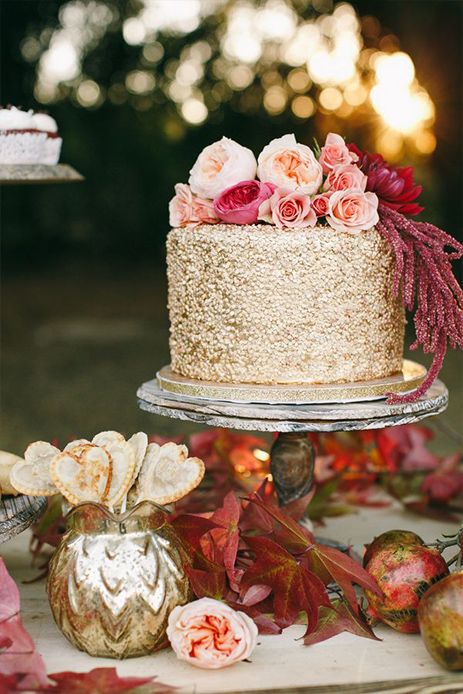 Image via Pinterest
This partially matte and partially sequinned two-tier cake will add a breath of fresh air to your wedding shenanigans!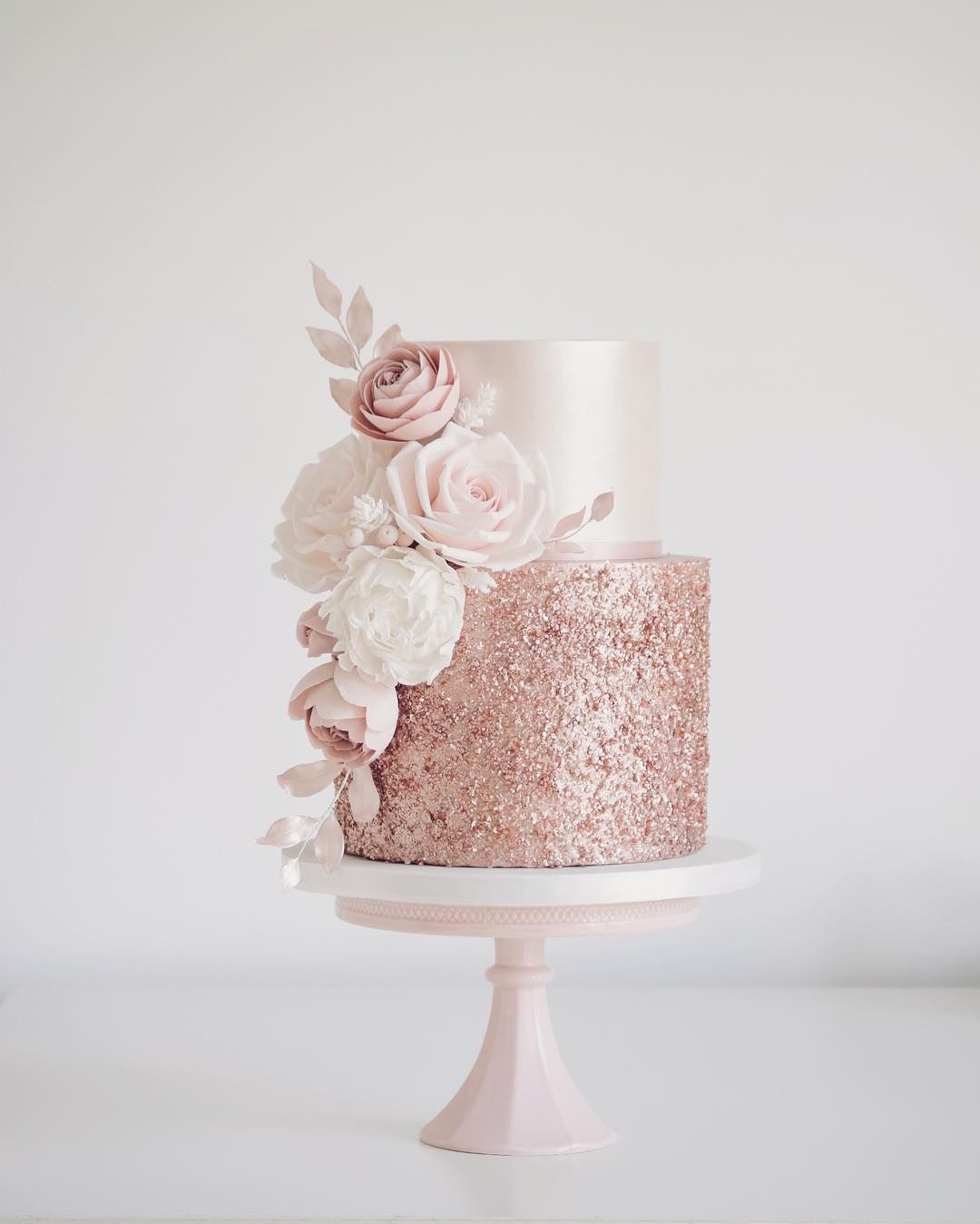 Image via Cotton & Crumbs
Four-tiers of flawless adorned with white fondant, sequins and your davorite choice of blooms are perfect for your soiree!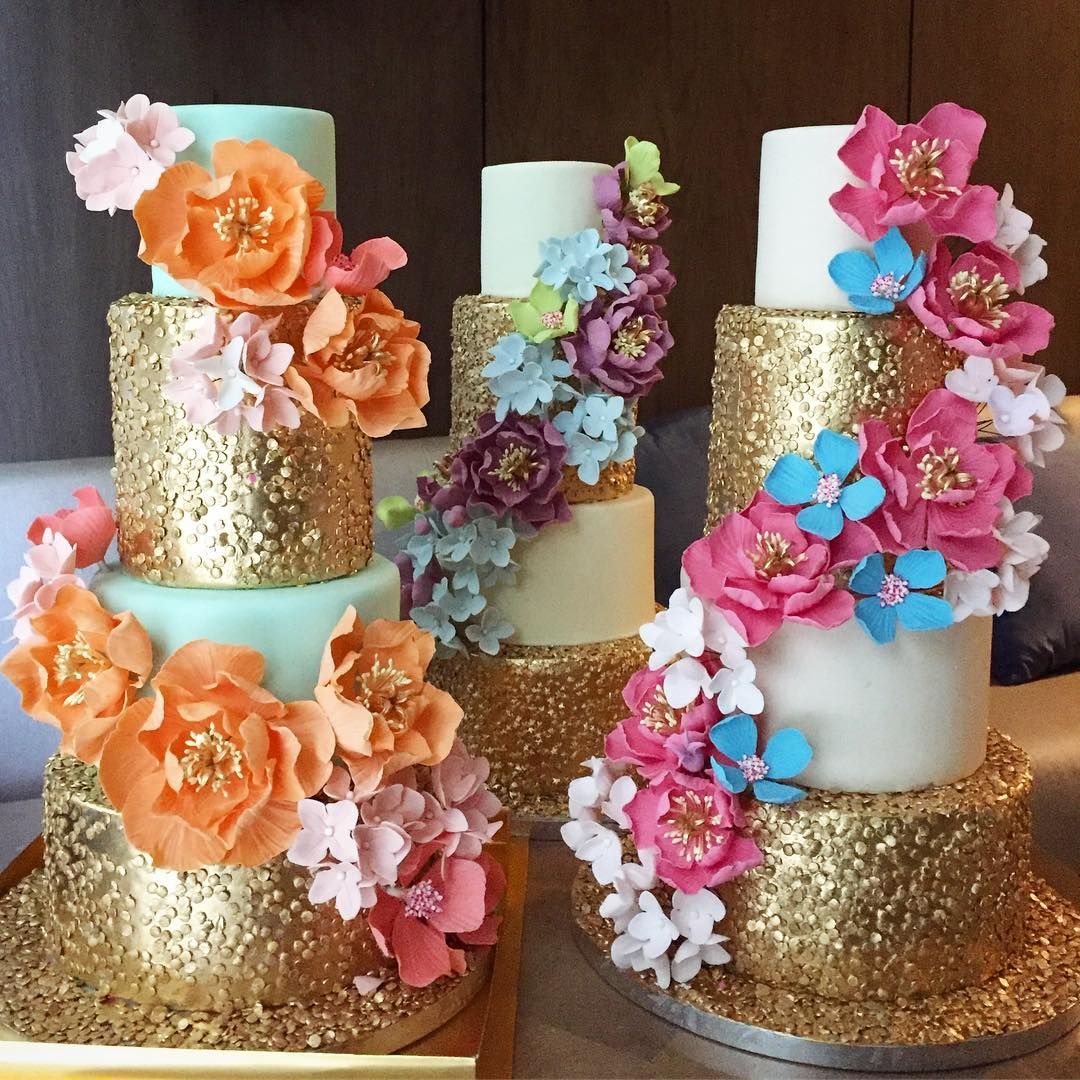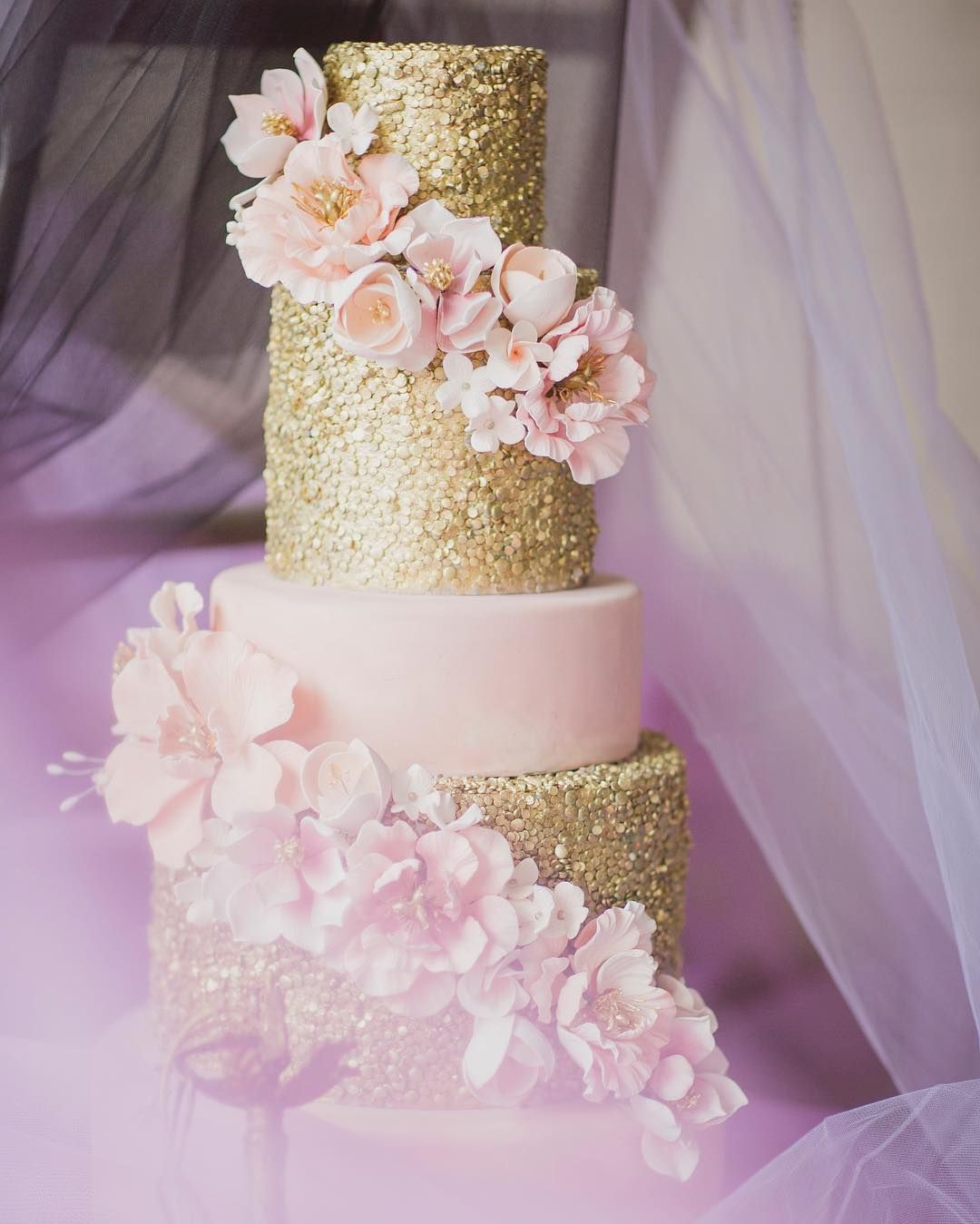 Image via The Caketress
Another breathtaking concoction of edible gold sequins and a pristine ivory base!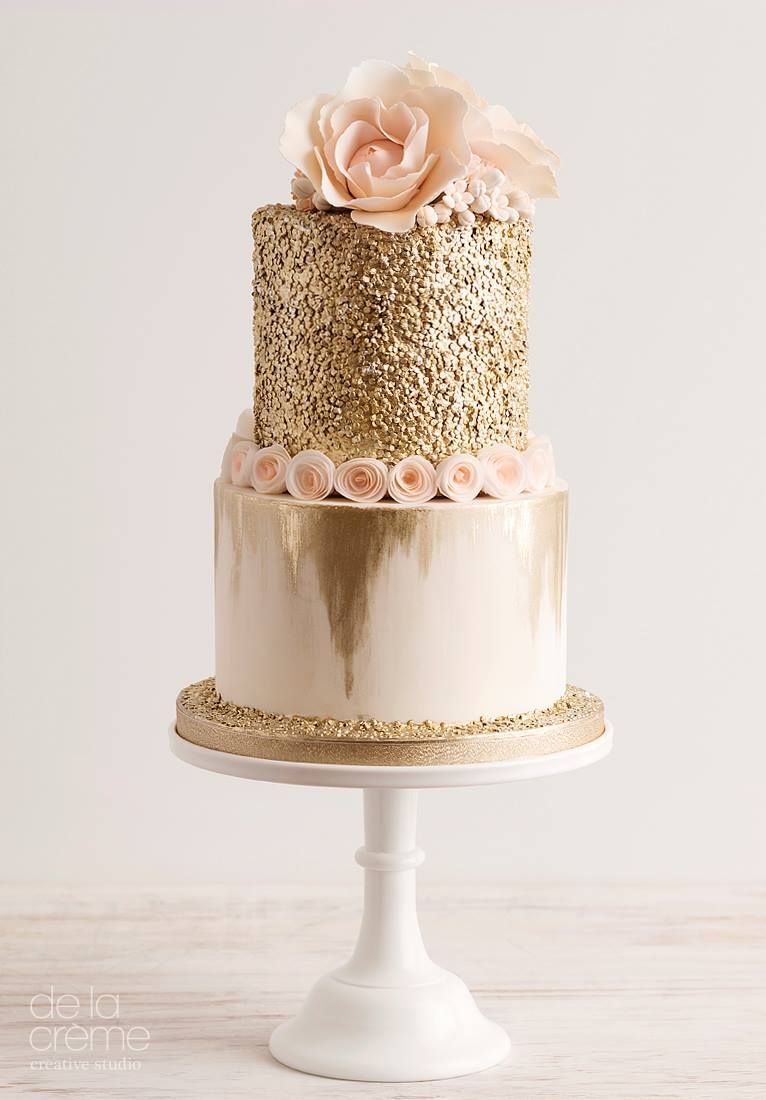 Image via De La Creme Studio
This three tier cake gilded with rose-gold sequins is pure goals!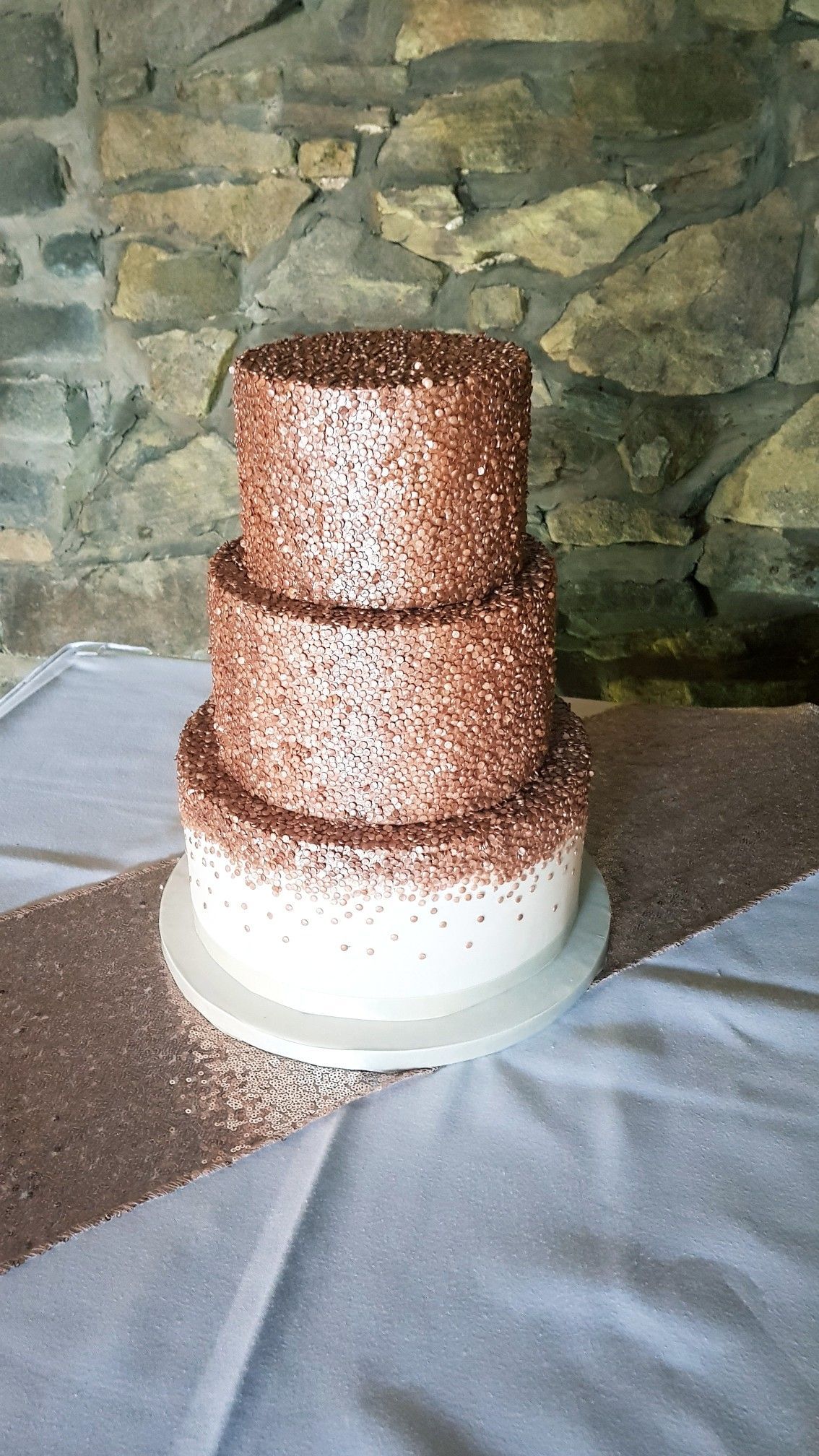 Image via Pinterest
It doesn't get much more opulent than this six-tiers beauty wrapped in sequins and artificial flowers!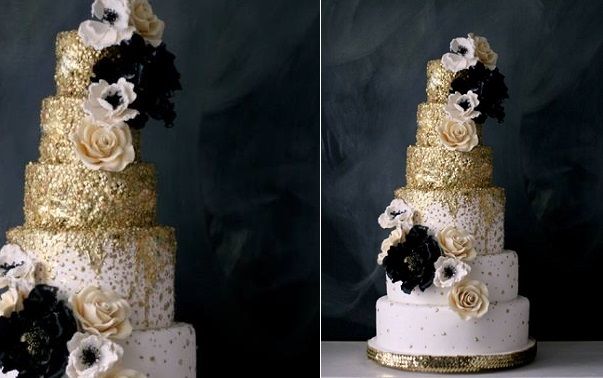 Image via The Caketress
Found the perfect one for yourself? Then screenshot it right away and don't forget ot show it to your baker!
Download the WedMeGood app and browse through more such trending ideas for your intimate wedding!