These Real Brides Broke Social Norms On Their Wedding & Made A Statement!
BY Sakshi | 18 Jan, 2022 | 218 views | 3 min read
I don't know about you, but when I was getting married, I did feel that there are so many customs and traditions that are gender-biased and outdated. From things like the Kanyadaan, where my father was expected to 'give' me away, to the vidaai where the bride and not the groom is expected to cry (hey, we're both moving to the same city away from home!), there are just so many small little things. I am glad brides are not choosing to be shy and coy at their weddings and having a blast, isn't that a big way Indian weddings have changed?
Here are brides who made a statement on their weddings and how! They chose to break the patriarchy and do things at their weddings how they deemed right, not how society expected them to. These brides, in their own small ways, broke outdated traditions and social norms on their wedding, and we at WMG want to applaud them for it!
This wedding had no rituals that the bride wasn't comfortable with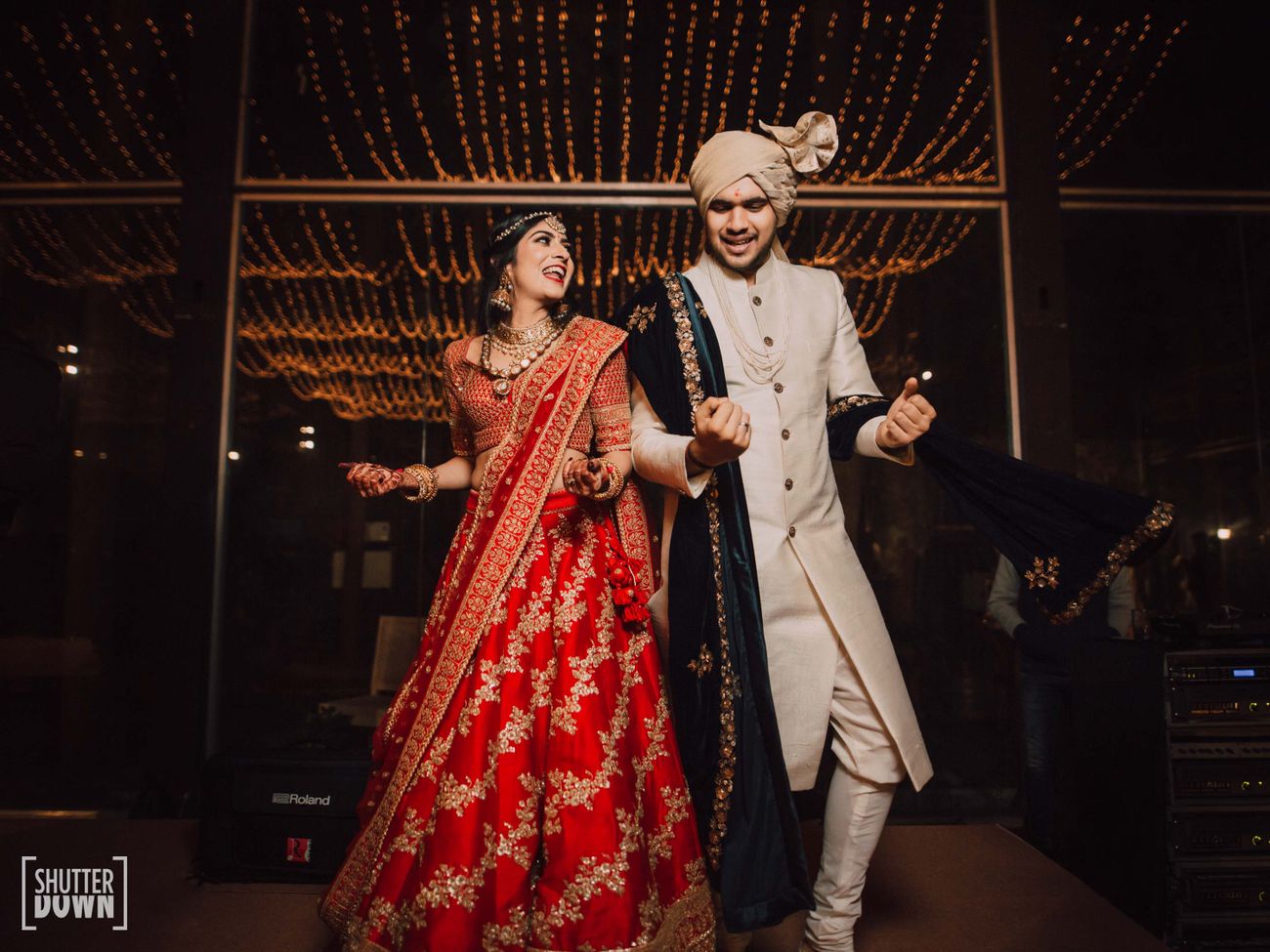 Image via Pallavi and Rajat
Pallavi was a bride who knew just what she wanted, and it was her choice to do away with rituals that she didn't feel comfortable with such as Kanyadaan, separate puja for the boy's side, mangal sutra, head veils (chunni), etc.
This bride who chose not to hide her greys on her big day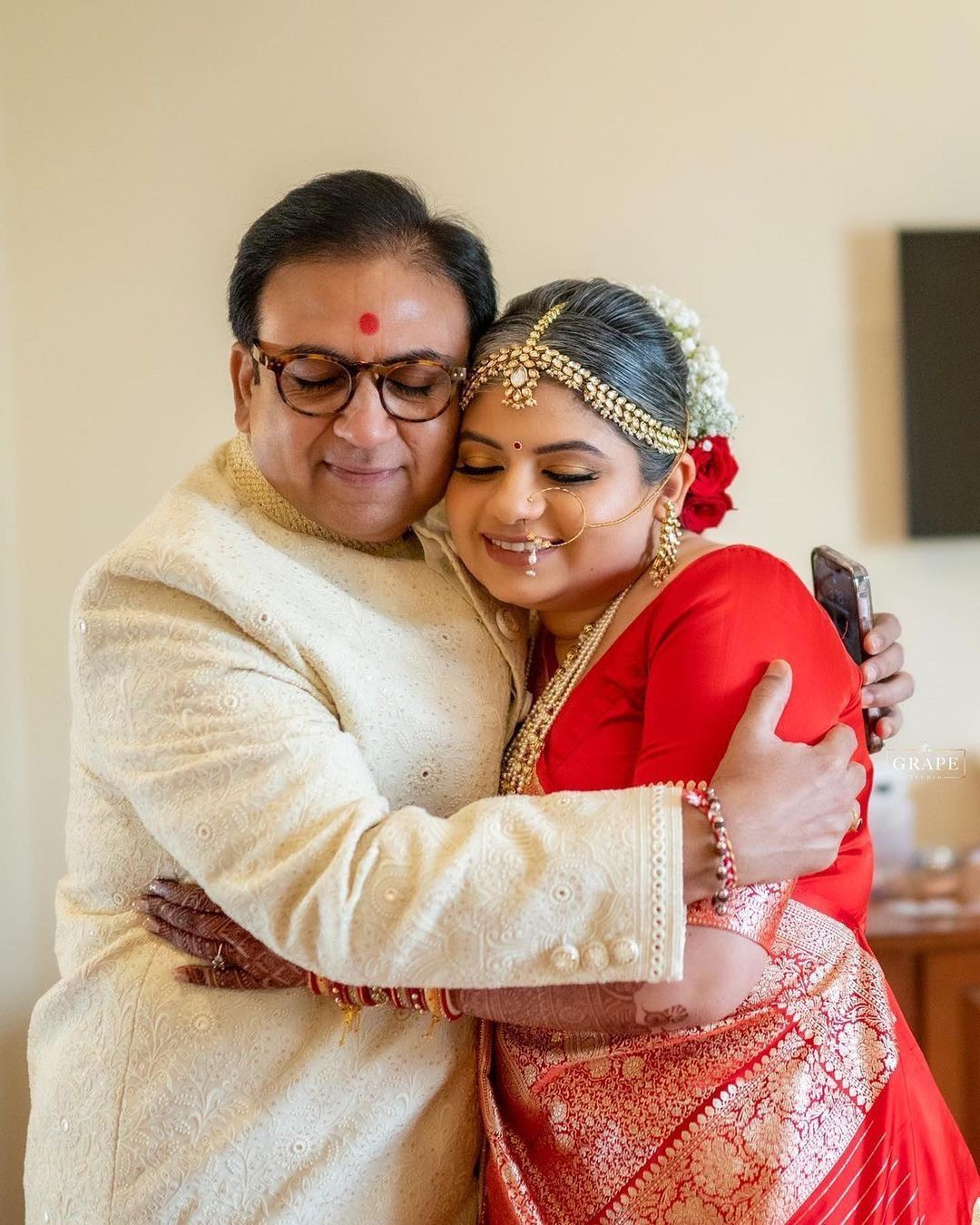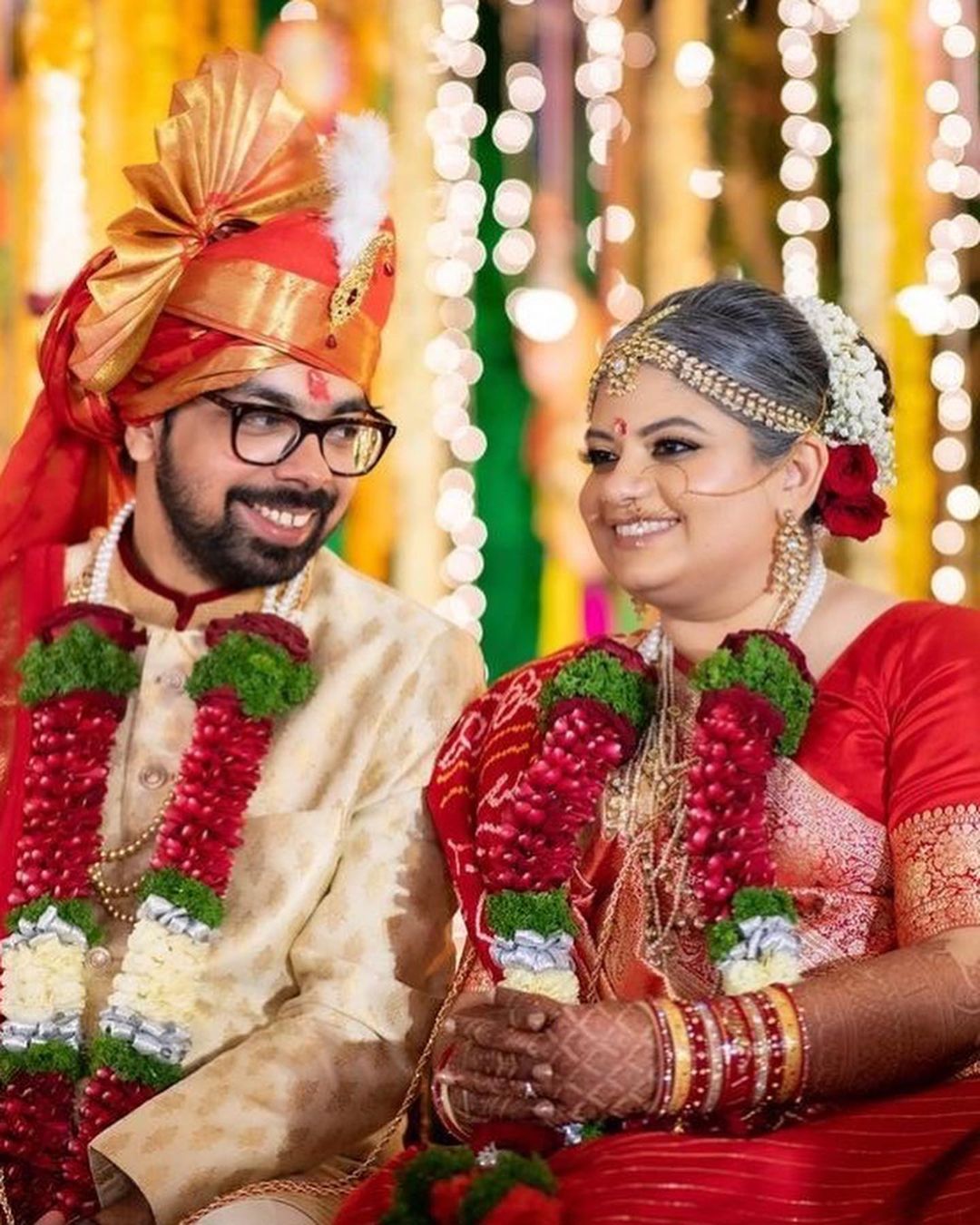 TV actor Dilip Joshi's daughter embraced her grey hair at her wedding, and we're as inspired as we're happy! When so many guys can do that, why can't women? Your body, your rules!
These brides who entered their wedding with their own bridal baraat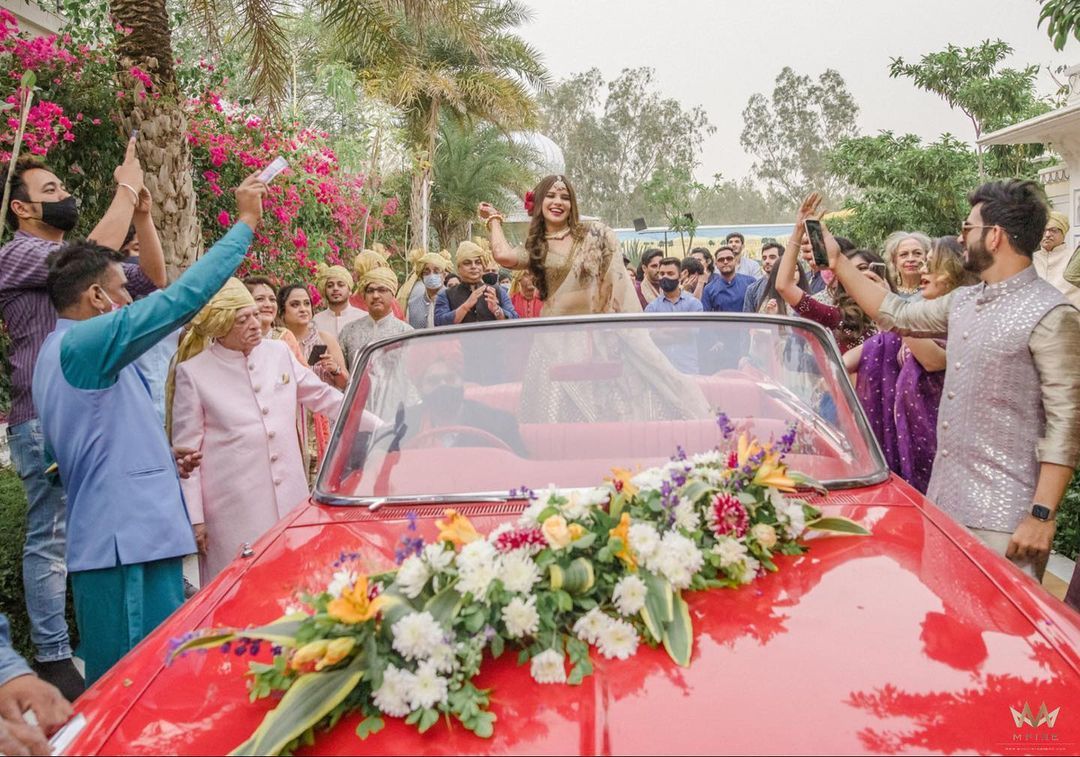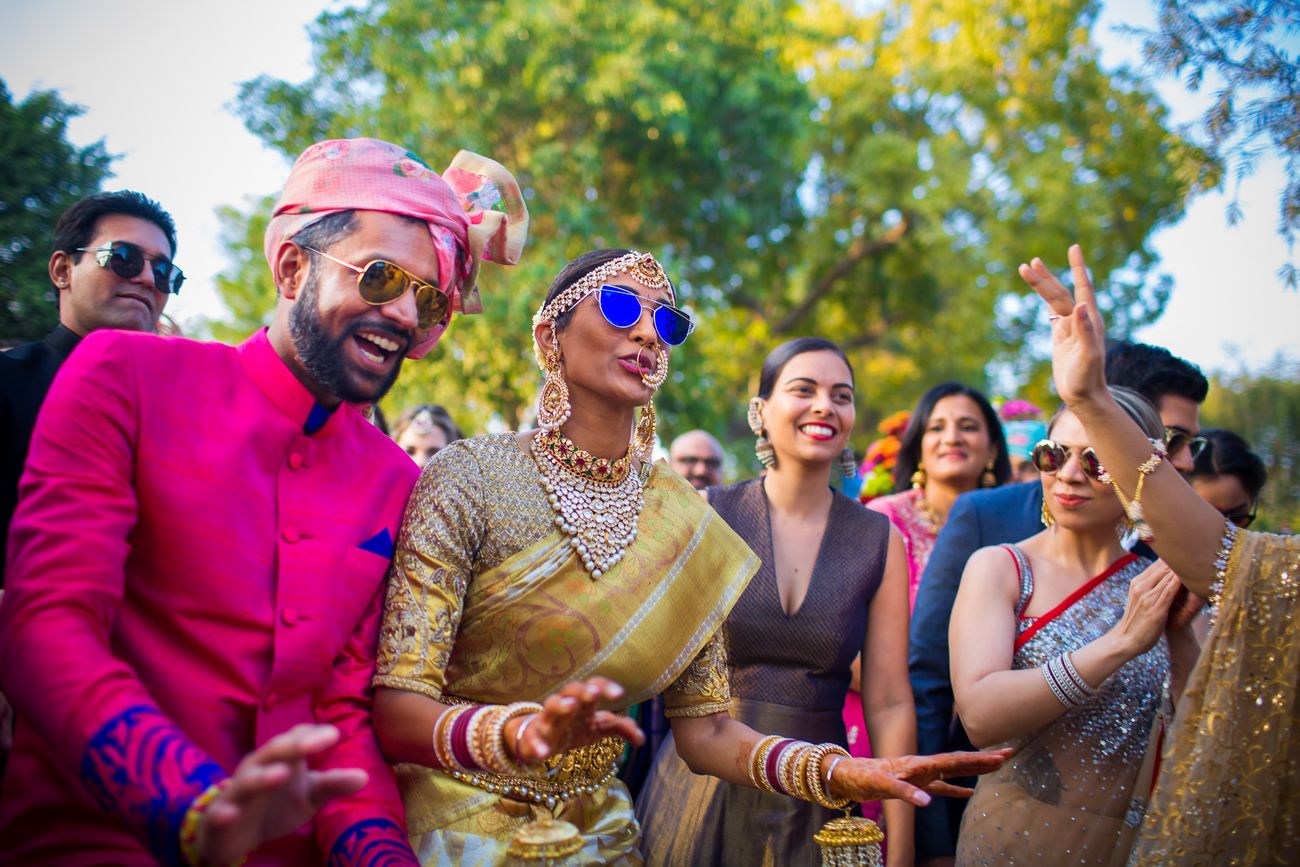 Image via Sam & Ekta - Sonder Frames★ 4.7 and Vasuki and Ram
These brides came dancing with their own baraats! Yep, the bride had her own baraat and entered the wedding with full swag. One of them even entered in a convertible!
& This bride who delayed the wedding by an hour more after the baraat came 4 hours late!
She took her own sweet time yea! Talk about giving someone a taste of their own medicine! Here is a bride who did something different at her wedding- she took revenge on the groom for delaying the Baraat for 4 hours! 
This bride let her sister perform all the rituals that typically a brother does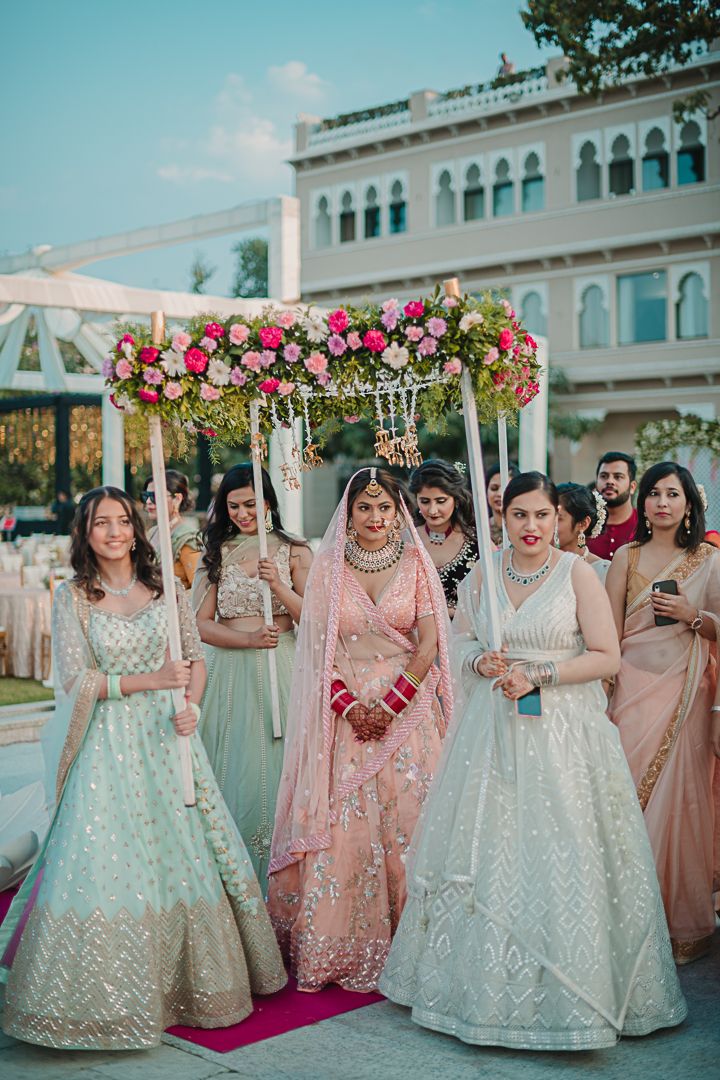 Image via Nikita and Anmol
Instead of doing away with traditions and rituals involving a brother, she chose to have her sister do them instead! Nikita had as gender-neutral a wedding as her family would allow, and we think that's a step in the right direction.
This bride who had 2 female pandits officiate her wedding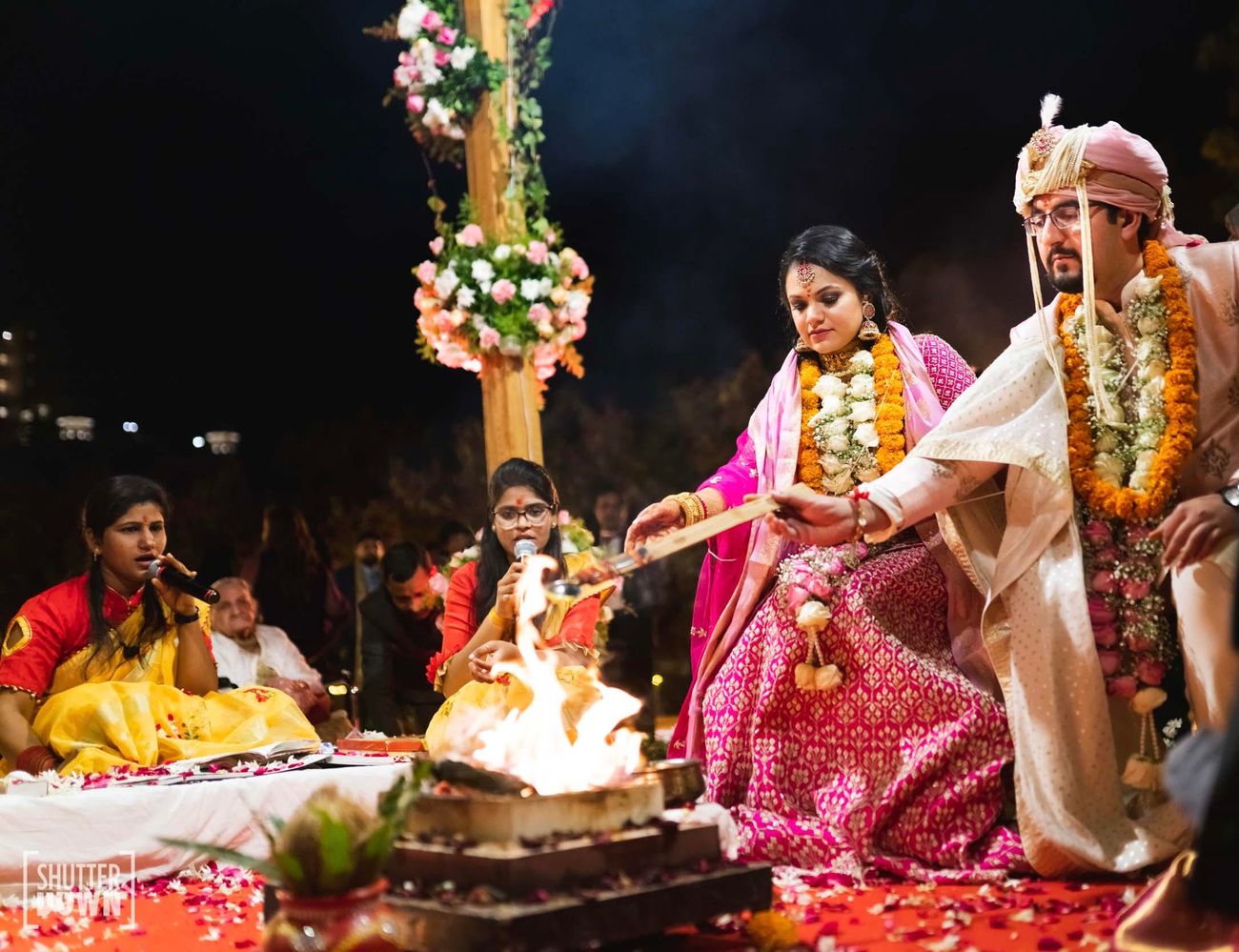 Image via Medha and Akshay
Real Bride Medha, being a strong feminist always knew that she wanted a female pandit to carry out her wedding. Luckily for her, the same sentiment was echoed by her groom Akshay too. She searched for 3 whole months for a female Pandit before meeting Acharya Shruti in Jaipur.
This bride who had her mother do her kanyadaan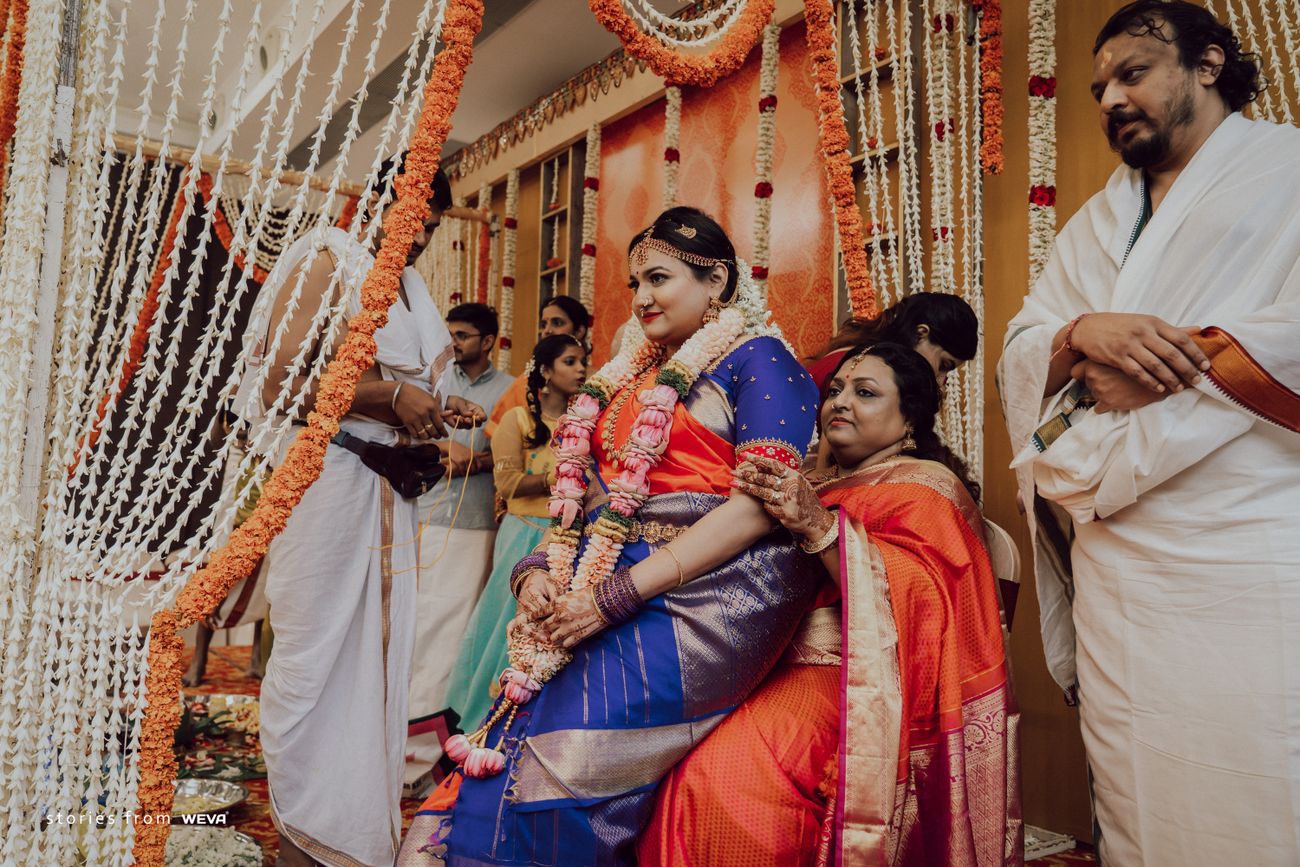 Image via Weva Photography★ 4.6
Preethi's story is really inspiring. Being a Tam Bram, she had to literally hunt for a priest who finally agreed (yes, she was refused by many) to let her mother perform the rituals (which is generally done by the bride's father)! We loved her idea to inspire others out there; we loved how she broke the norms and made a strong point about gender equality.
This is a gentle reminder for all of us to break the stereotypes & embrace our natural selves even on special occasions. What do you say? Share your thoughts in the comments!