These Temple Weddings Blew Our Minds Away
BY Meenu | 24 Apr, 2021 | 6389 views | 3 min read
Looks like COVID and the restrictions on weddings are here to stay. So how do we make our intimate weddings really special? One way is to choose a gorgeous location that still lets you distance your guests. While we have seen stayacation weddings at exotic beaches and islands there is something surreal about a temple wedding.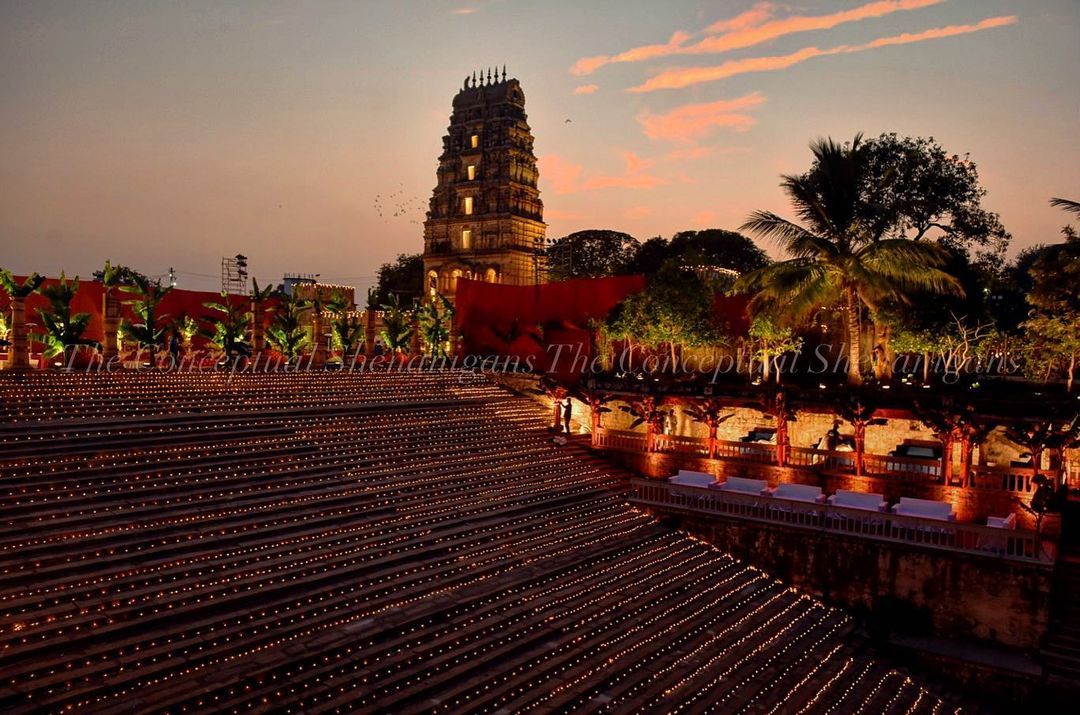 Image via The Conceptual Shenanigans
Especially when you have that celestial vibe around your wedding it surely is something else. Temple weddings are quite common in the South where each family has an ancestral temple. Getting married in your ancestral temple is not just being one with your ancestors. Given the present scenario, it would be something really special too.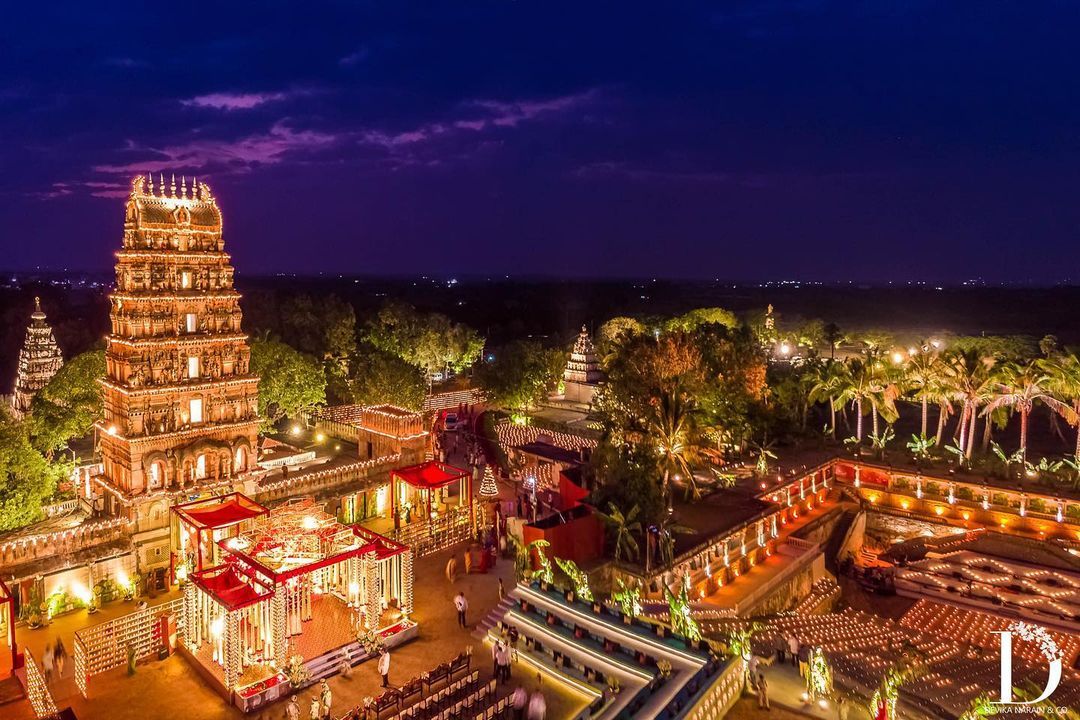 Image via Devika Narain and Company★ 4.5
Look at this stunning wedding, where the venue was a 11,000 year old temple. Can you see the way the temple has been transformed with those lamps!! WOW!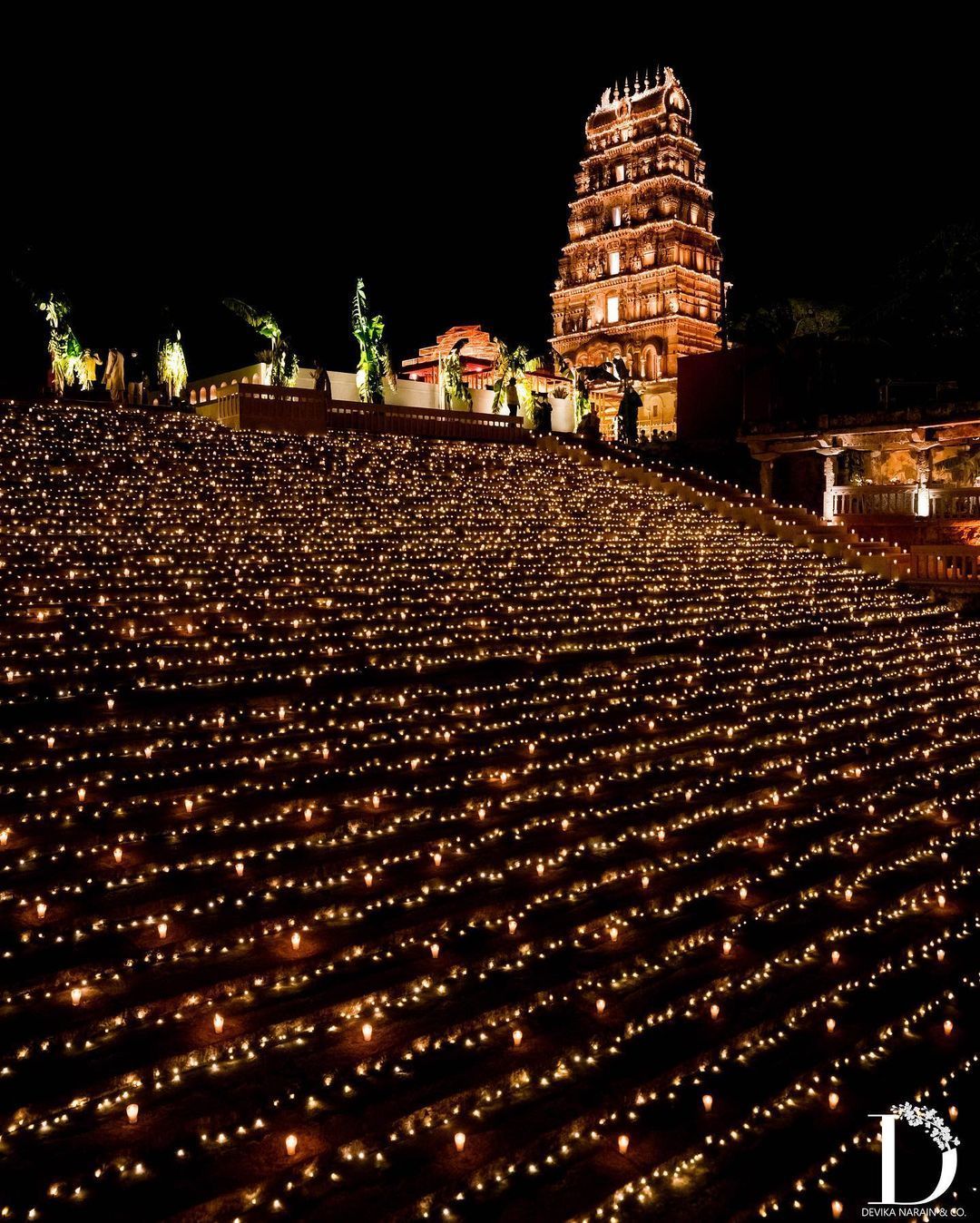 Image via Devika Narain and Company★ 4.5
Be it the magnificent gopuram or the temple tower or the steps, so much care has been taken to make this a magical venue!!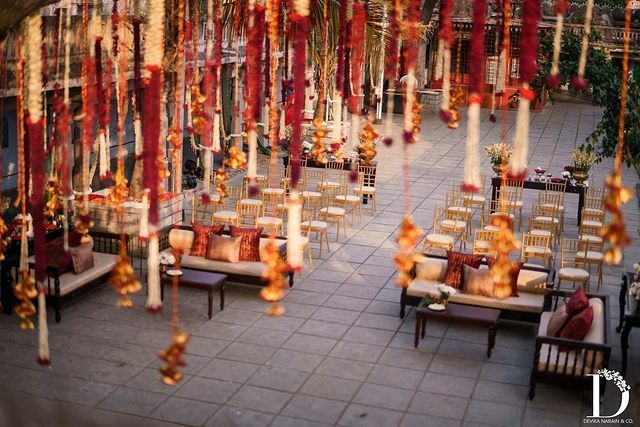 Image via Real Wedding Yuthika Nirav
Are you wondering how can we do an elegant seating arrangement at a temple? You should see this one!!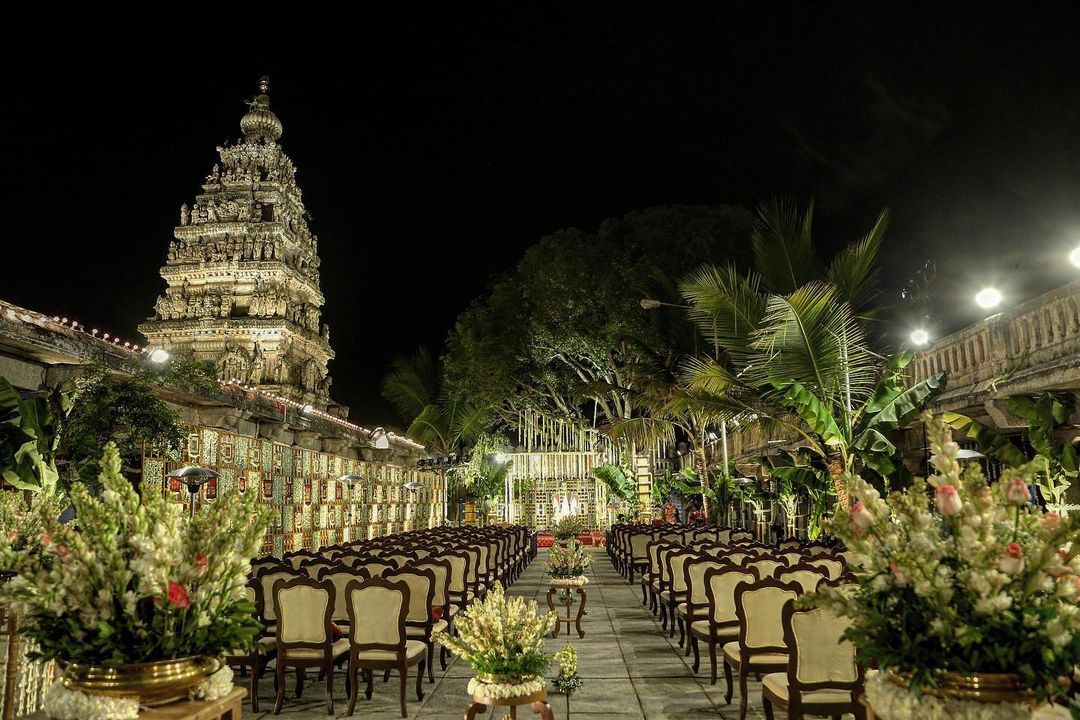 Image via The Conceptual Shenanigans
This is another fabulous night temple wedding set up which has us rooted to the spot. Look at the lighting which makes takes the ambience to a notch above. After that they have added classic seating and surrounded the area with banana trees, flowers and plants in brass urlis. Isn't it just awesome!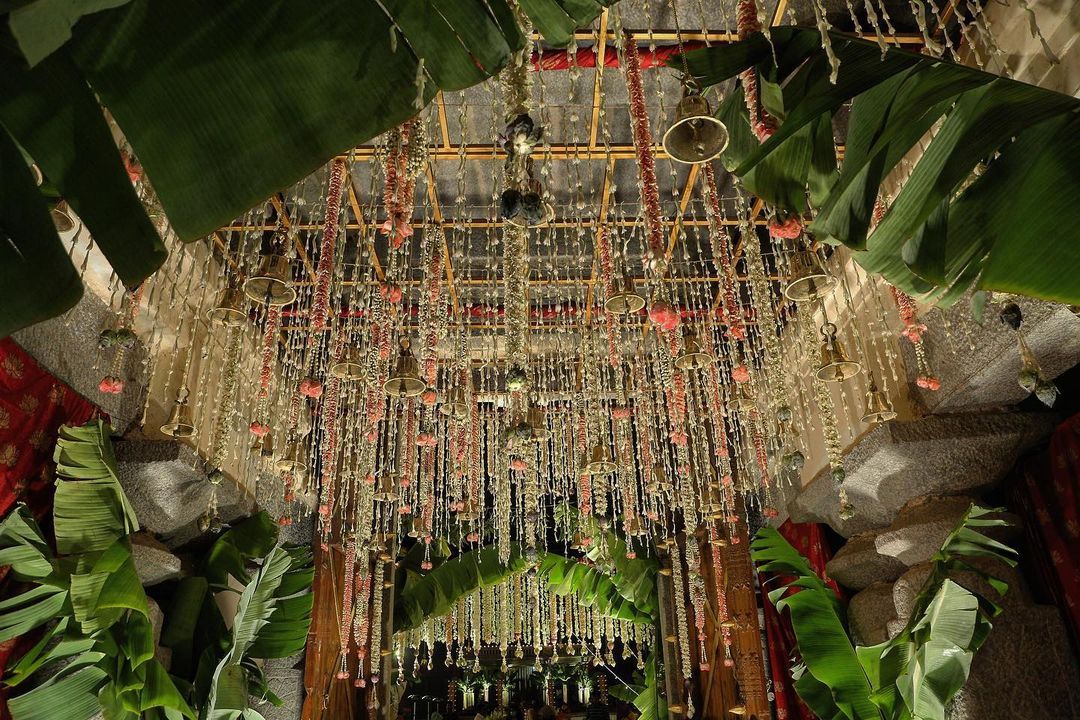 Image via The Conceptual Shenanigans
If you have chosen the temple you are planning to get married in, then this is how the entry way should be you guys!! Be it the bells or the green or the strings of mogra, every element is perfect. Pin this for some inspiration.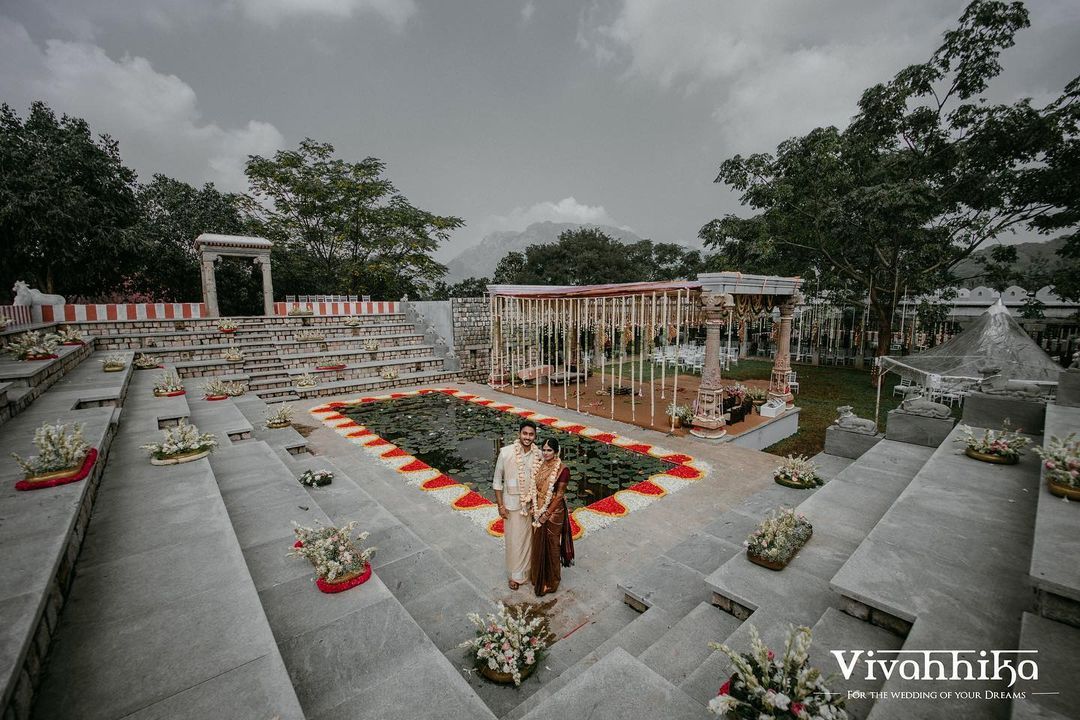 Images via Vivahhika
What if you are planning a day wedding? Would a temple be a great choice? Well of course!! Check this out where the temple tank and the steps towards it have been made so beautiful and elegant. Your mandap could always be right in the middle of the water body! You have the dreamy set up right there.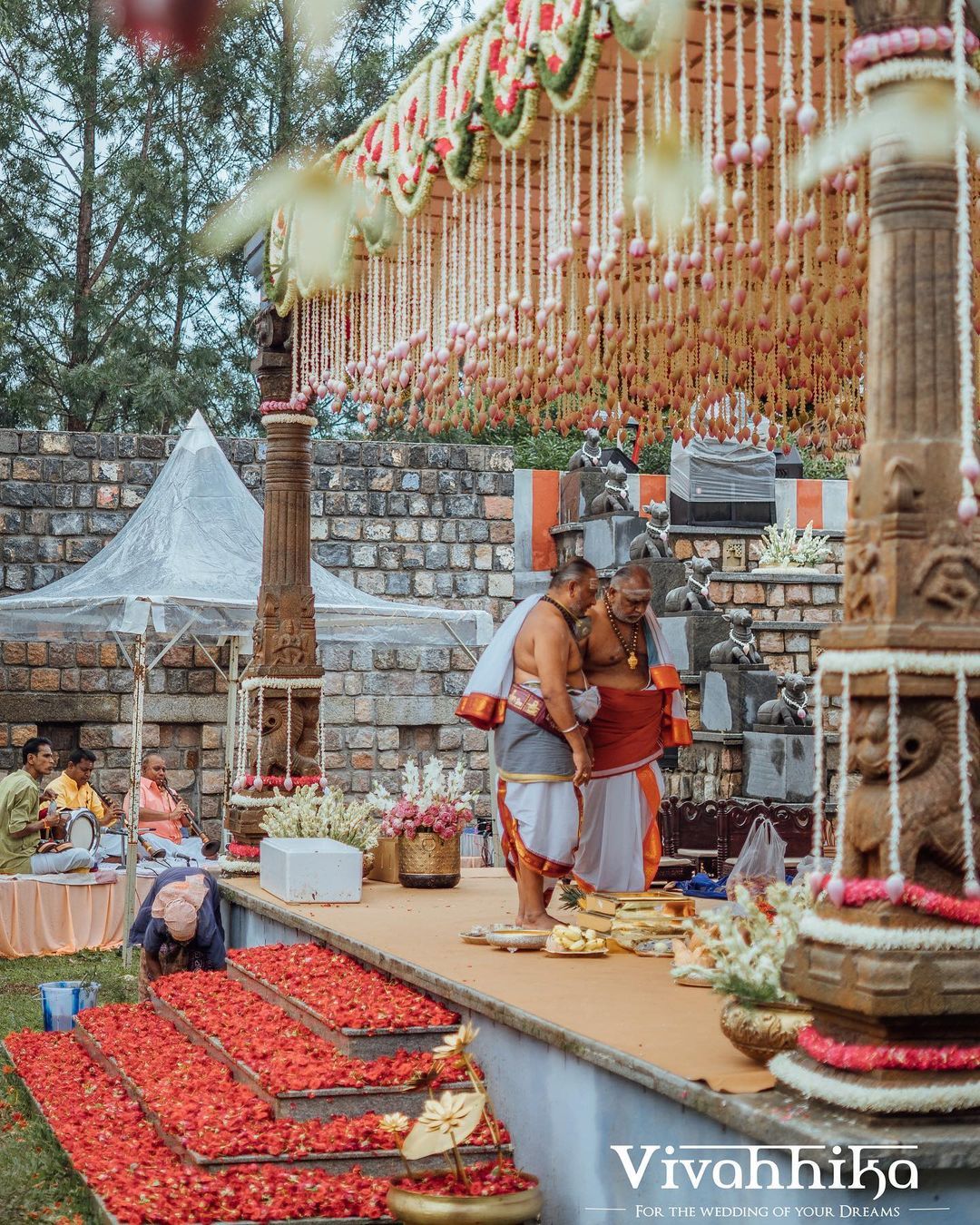 Images via Vivahhika
Use a lot of traditional elements and colors in your décor. Include loads of brass, banana trees, mogra for added effect.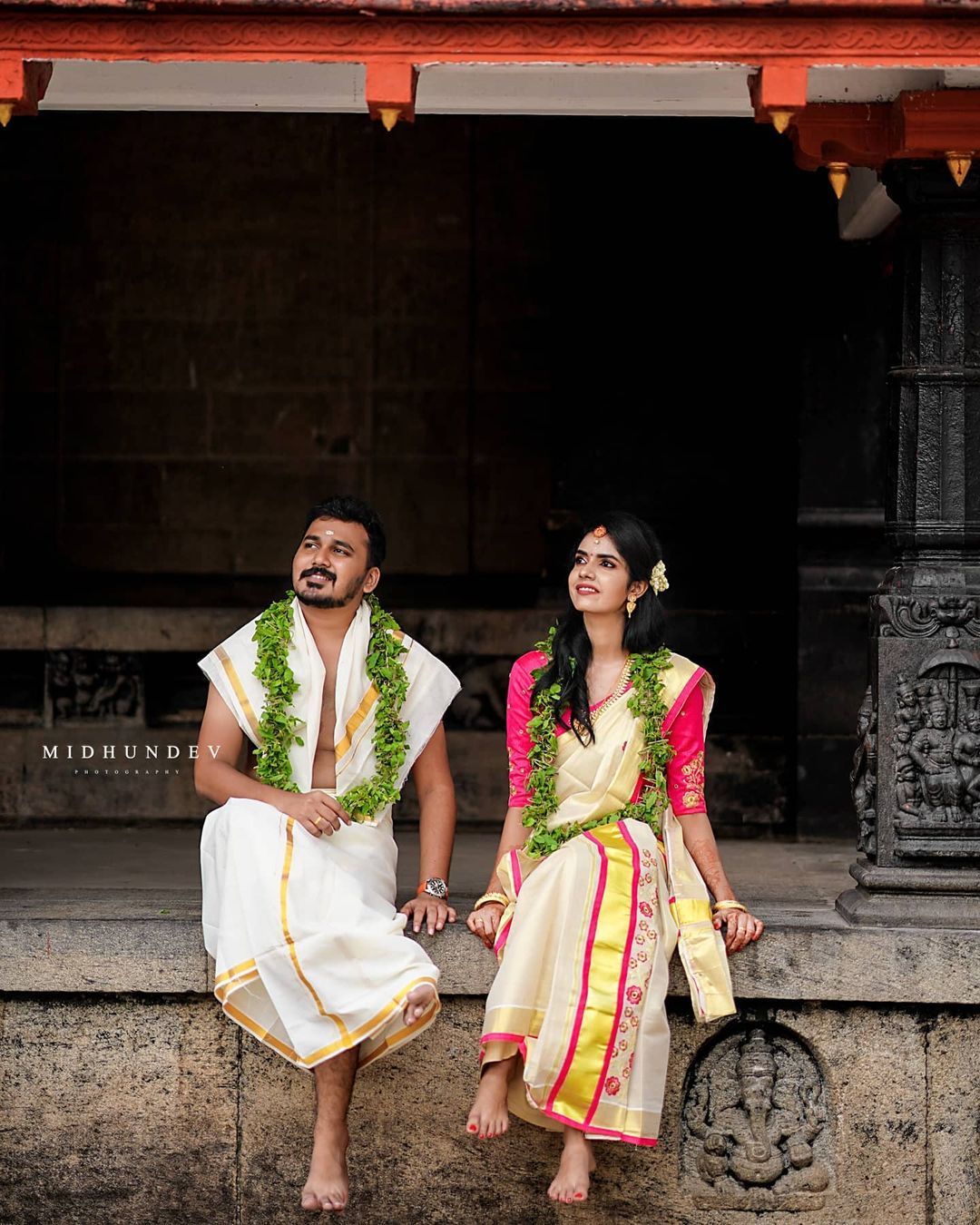 Image via Midhundev Photography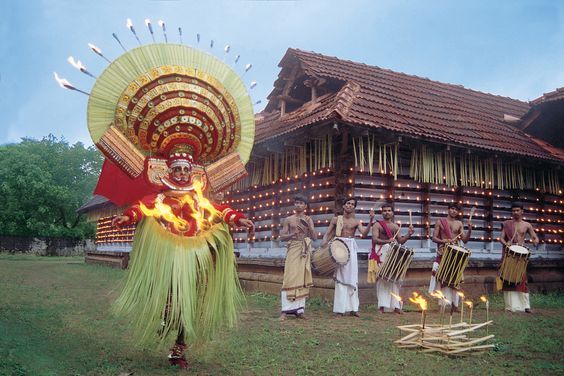 There are so many of these old temples down South that you can choose from. The theyyam and the chenda would be a fabulous idea to include with your entry!! It sticks with the theme of the temple wedding, and has such a positive vibe. And check out this wedding, where the couple recreated a temple setting!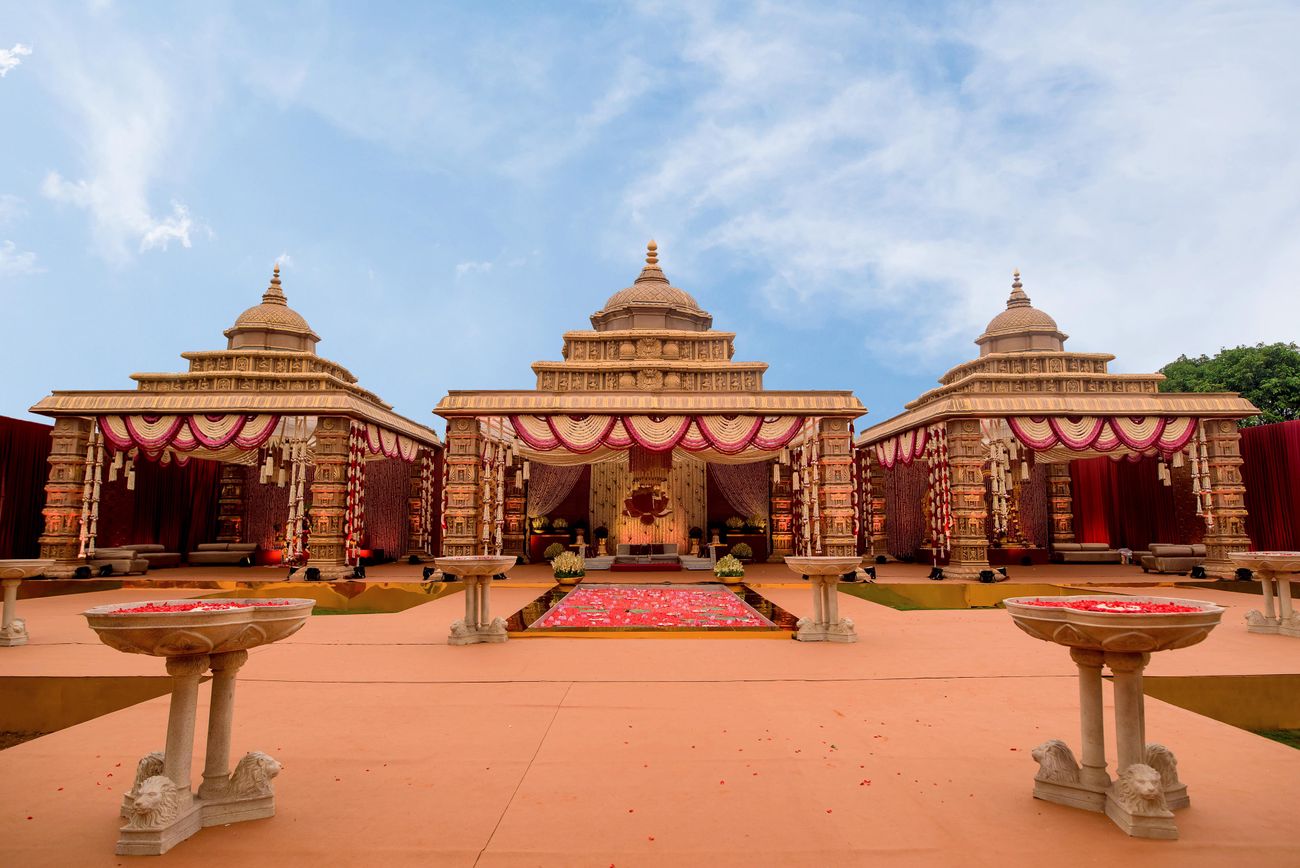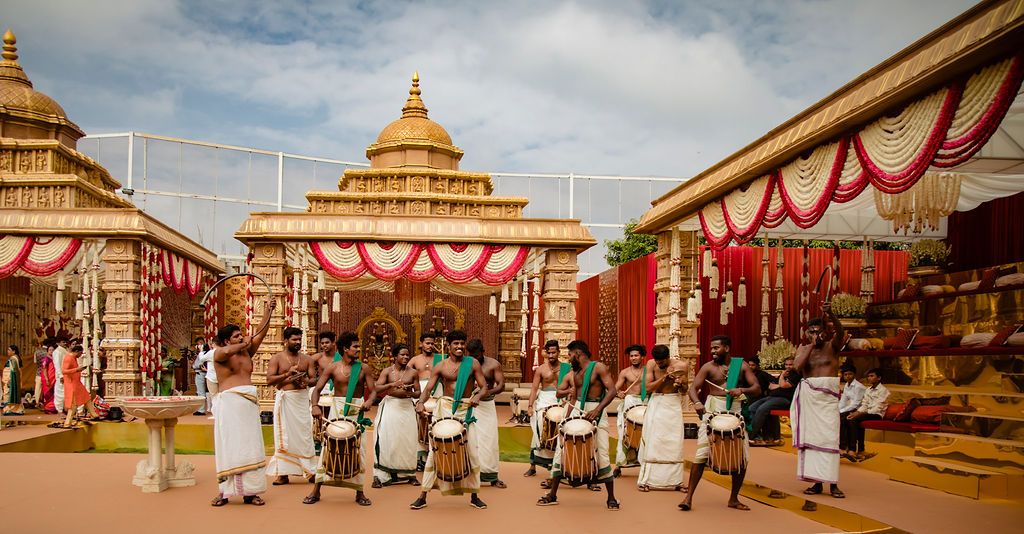 Images via Real Wedding Dheeraj and Rohini; Decor and Styling:  The A-Cube Project
If you are one of those couples who have their wedding is in the second half of this year, or the start of next year and you want a larger temple wedding, do this. Create your ancestral temple in a larger way so that all your guests can come and live the experience.
Now you know how beautiful temple weddings are. Check out WedMeGood's Real Wedding Gallery for some more gorgeous temple weddings!