Things To Take Care Before And After You Buy Your Bridal Shoes!
BY Apoorva | 22 Apr, 2019 | 3496 views | 3 min read
Bridal shoes are important – not for how they look but how they feel. Wedding require you to stand, dance, run around constantly even as a bride so you need the most comfortable pair of shoes (of course, they have to be pretty!) While you can pick your Jimmy Choos or Manolo Blahnik without any worry – here is a quick list of things that you need to take care of before AND after you buy those perfect pair of shoes!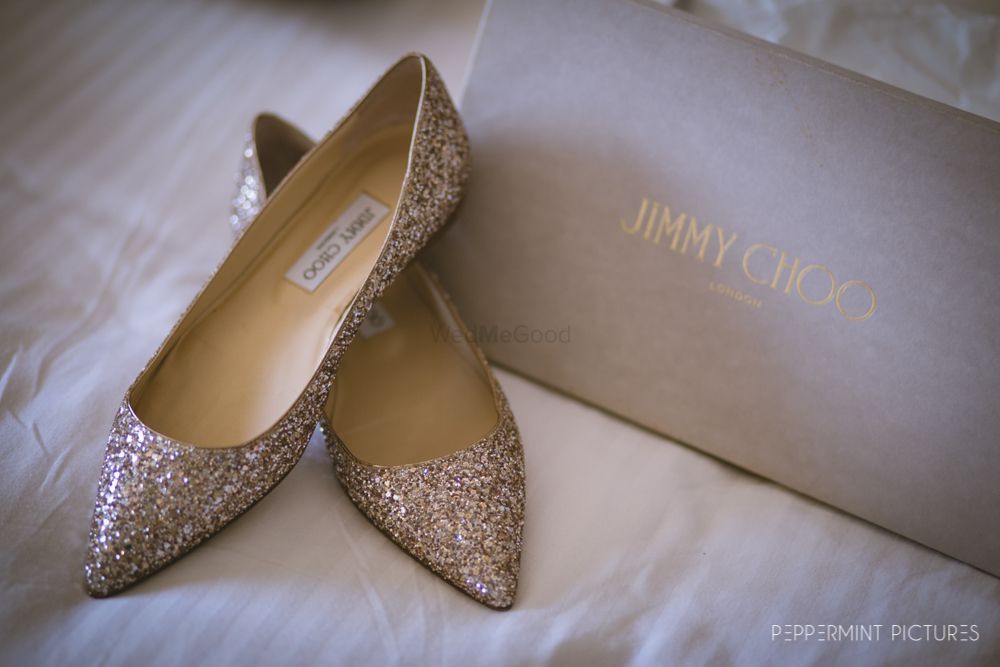 Image via Peppermint Pictures★ 5
Before: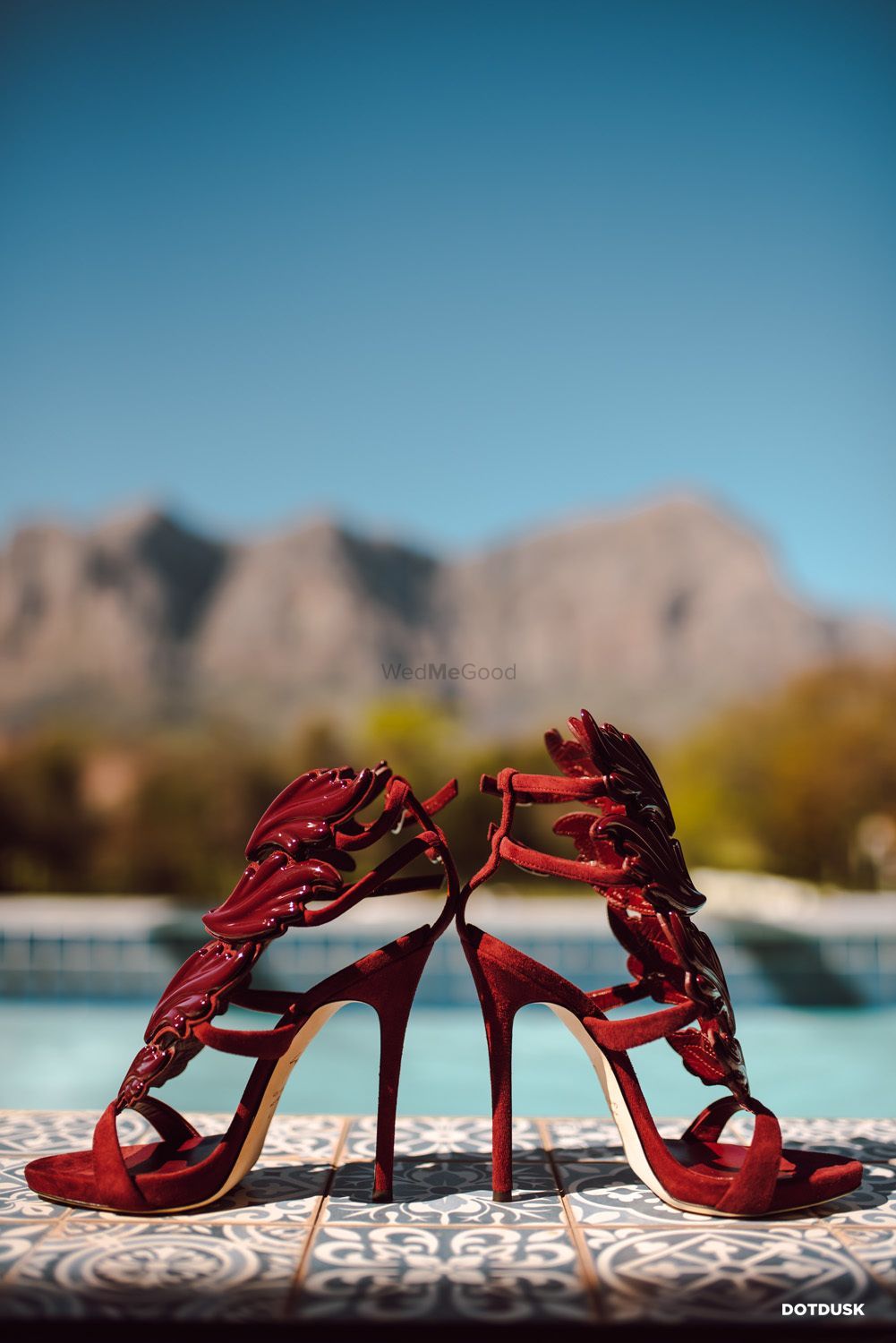 Image via Shruti and Jai's Real Wedding
Understand the shoes
If your shoes are going to be seen in the outfit that you are wearing, pay attention to the design vs. the outfit. Also, if you have an outdoor party, consider a chunkier heel instead of a pointed one!
Shop in the evening
Your feet swell up slightly in the evening, so go for shoe shopping in the evening instead of morning!
Pay Attention To The Lining
However pretty the shoe, check the interior lining of the shoe. If not, you can ask the retailer to add a thin lining!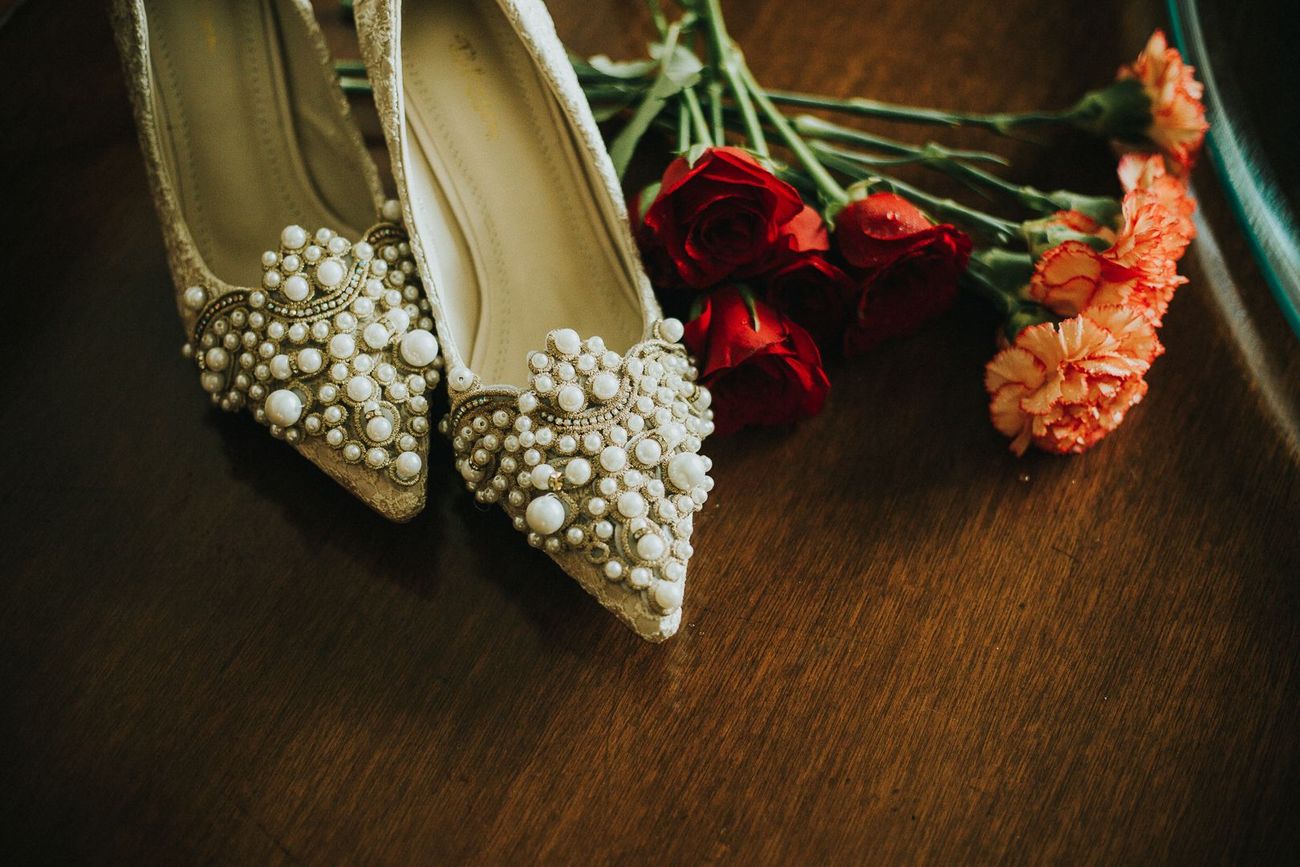 Image via We Dont Say Cheese★ 4.7
Buy Repeat Shoes
Never worn a stiletto? Don't buy it as your bridal shoe. Opt for styles that you are most comfortable and that you know to walk in.
Opt For More Support
Pick a heel that will support you instead of aggravating you. Opt for a chunkier heel and arch support that can help reduce stress on the balls of your feet.
Buy Two Pairs
Yes, more reason to shop!! Pick one dream pair and pick one pair that is your backup pair (cheaper than your dream one but more comfortable!)
Avoid Sales
Most of the sale stuff is from the old collection and the adhesive/gum for shoes gets worn out if it's old. Chances are that your shoes will open up – so don't risk it!
After: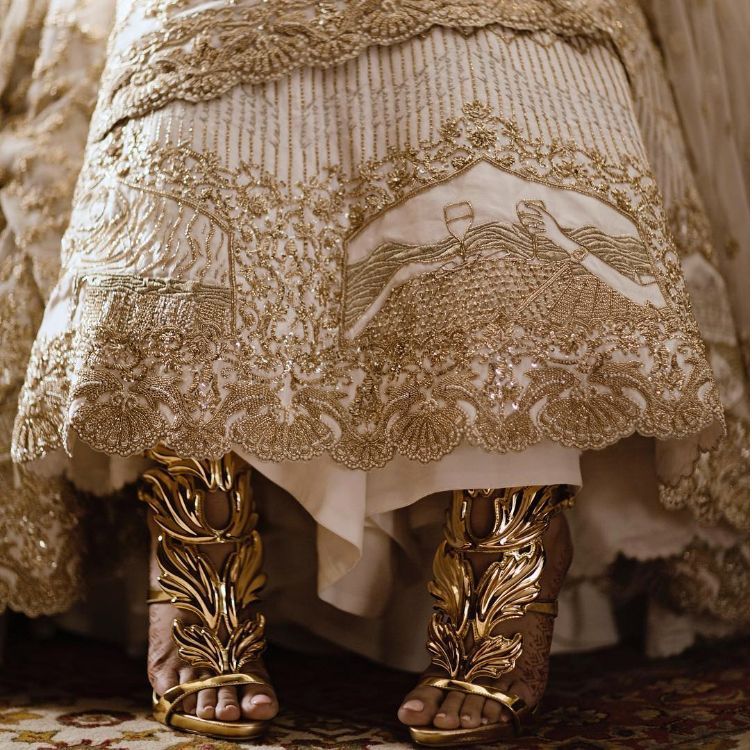 Image via Kresha Bajaj's Real Wedding
Break In Your Shoes
Your wedding day should never be the first time you wear your heels. Wear your shoes for two weeks daily before the wedding for at least 20-30 mins at home. This will ensure no shoe bites plus comfort on the wedding day!
Don't forget soulmates!
Look for a gel insole that supports the length of your foot. If you have any specific concerns, you can opt for smaller pads that support the arch, toe, or ball of the foot.
Lubricate The Skin
Are the straps of your shoe biting your skin? Moisten your skin with some deodorant that will provide a cushion between your feet and your footwear of choice.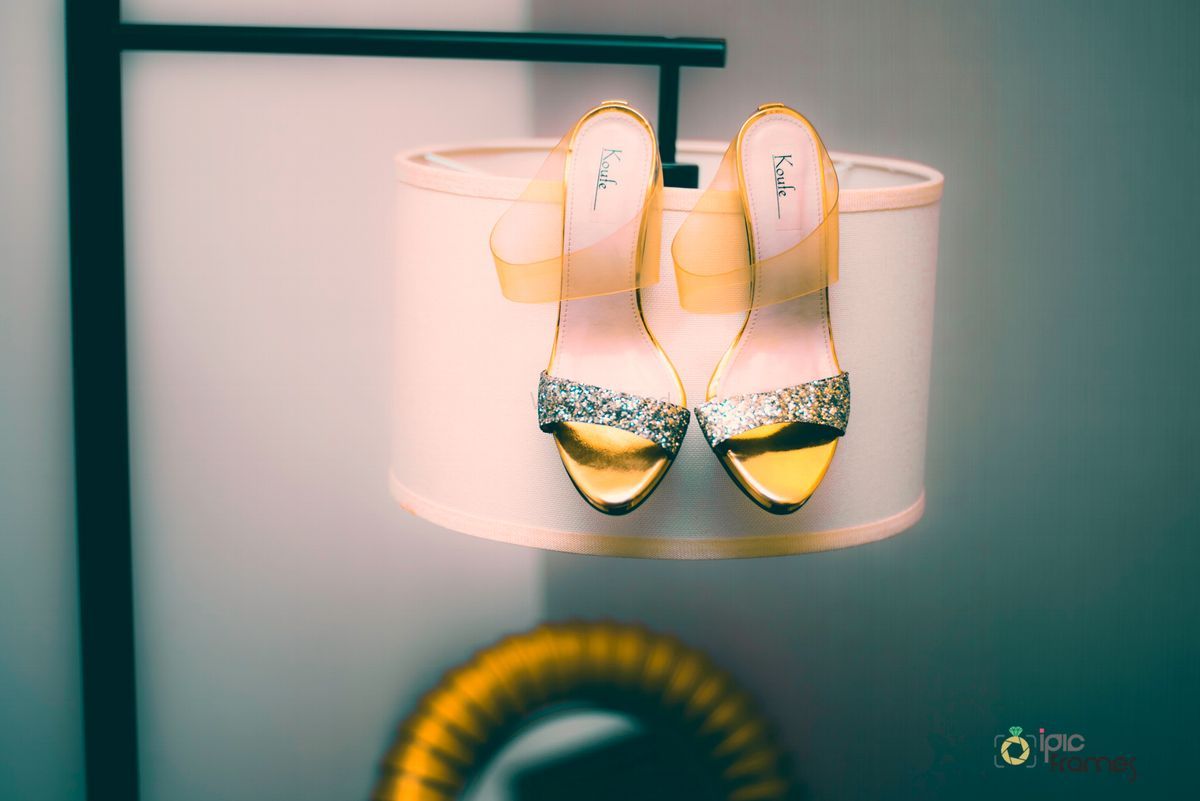 Image via iPic Frames★ 4.2
Expand The Shoe
One wedding shoe hack is to wear your closed heels with the thickest pair of socks (or maybe even two) possible weeks before your big day. Afterwards, take your hair dryer and blow-dry your shoes on the warmest setting. The warm air will expand your shoes, making it more comfortable for you to walk in.
Pack A Footwear Survival Kit
Things like band-aids and gel inserts may help with blisters caused by dancing.
Listen To Your Feet
However beautiful the shoe maybe, if it isn't feeling comfortable there is no point of squeezing your foot into it! If the shoe doesn't fit or feel uncomfortable, you may be doing more than good by forcing yourself to wear it