This Bride's Hairstyle is #EngagementHairGoals!
BY Sakshi | 12 Sep, 2017 | 933 views | 1 min read
WOW! That's probably the first thing that escaped your mouth too when you saw this hairstyle, right? It's simple yet so so elegant and pretty- pretty much perfect for an engagement!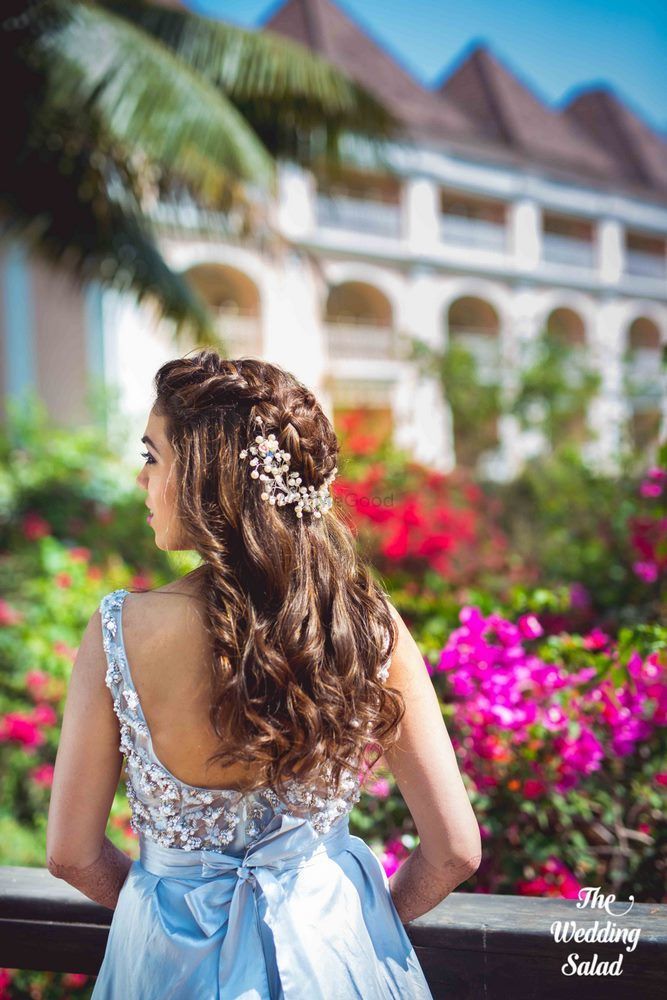 Image via Nikita and Parth's Wedding
Just a side twist braid on top with wavy open hair and those pretty baby's breath and tiny roses put around like a pin! We are telling you, baby's breath are the new trending hair accessory for brides in 2017! And those tiny roses just add the right pastel pop of colour!
This is what it looks like from the front, for a better idea-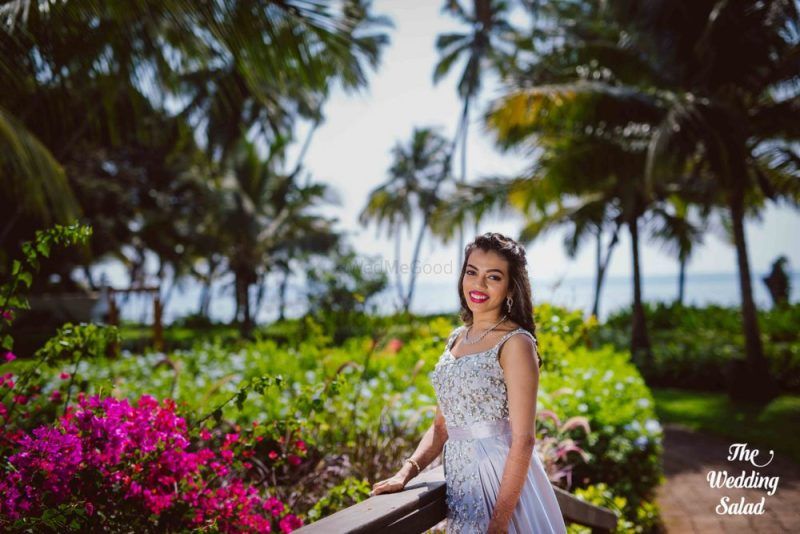 Image via Nikita and Parth's Wedding
We spotted this hairstyle on Real Bride Nikita during her Pune wedding, and we think this is a very very pretty hairstyle to flaunt with a gown- especially if it's a pastel one!
So, what do you think? Is this a hairstyle you'd consider for you engagement too?