This Couple Had A Zero-Waste Wedding & Here's How You Can Make A Difference Too!
BY Sakshi | 30 Nov, 2018 | 4377 views | 5 min read
We see a lot of 'Big Fat Indian weddings', but how many 'Big-hearted Indian weddings' do we get to see? When we came across this special wedding, we were floored. This couple did so much to ensure that they not only had a green wedding, but it was zero-waste, and anyone who's ever attended or thrown a wedding would know how hard that is! Meet Sudarshana and Veena, best friends and sustainability enthusiasts, who made it possible! Over to them now, as they tell us all about it!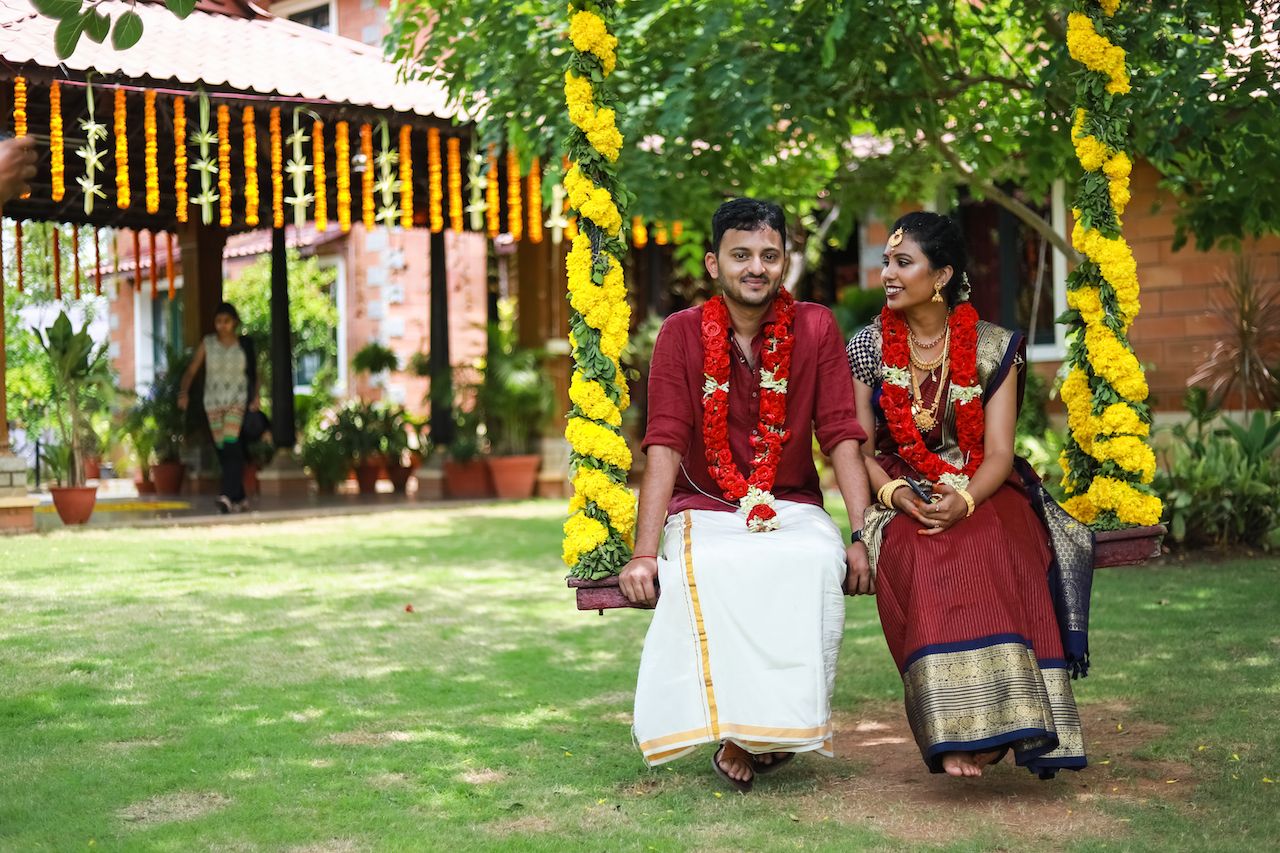 "While being semi-lazy and happy go lucky young Indians, also developed a strong sense of frustration towards our current lifestyle, compassion towards the environment and empathy towards people. We began a journey to find relatable, accessible and affordable sustainable way of living. So when we decided to get married, the first thing we thought to ourselves is - "We want to change how weddings work in India, without actually changing what makes a wedding work in India." In a single day, a wedding produces more emissions than 4 - 5 people would in an entire year! The trash left behind at every  wedding is the ugly side of a beautiful day that we often turn a blind eye to. Without taking anything away from the event, we wanted to find alternatives to every process so that this positivity spreads beyond the venue and even after the day ends. Therefore, we put together a ZERO-WASTE WEDDING and also documented the same with the help of our friend, Yash Suda."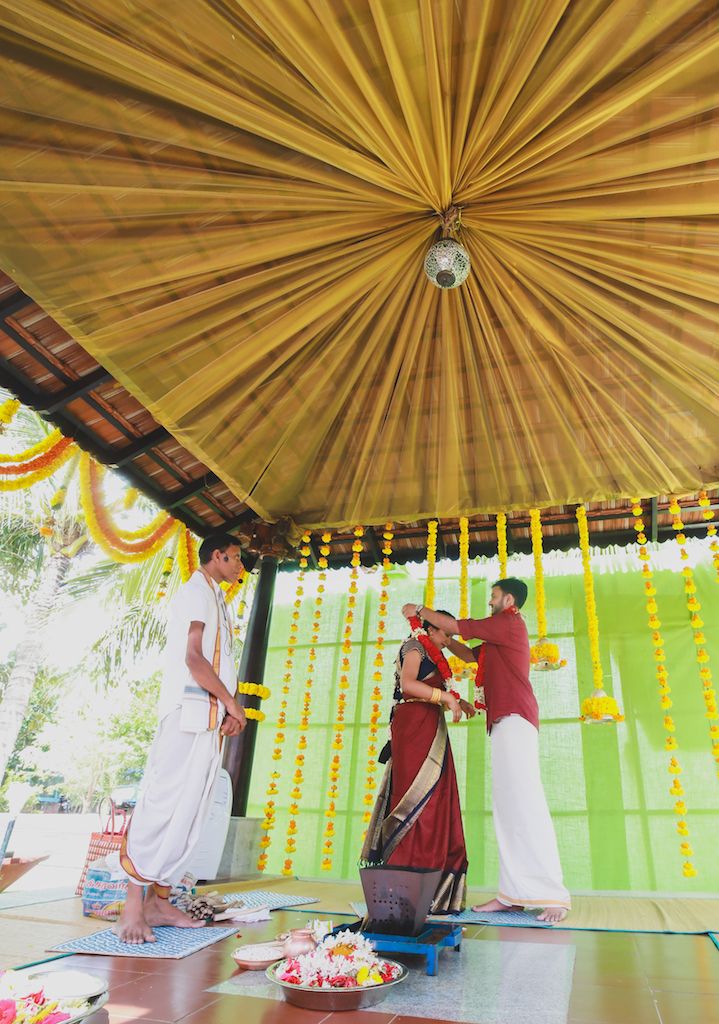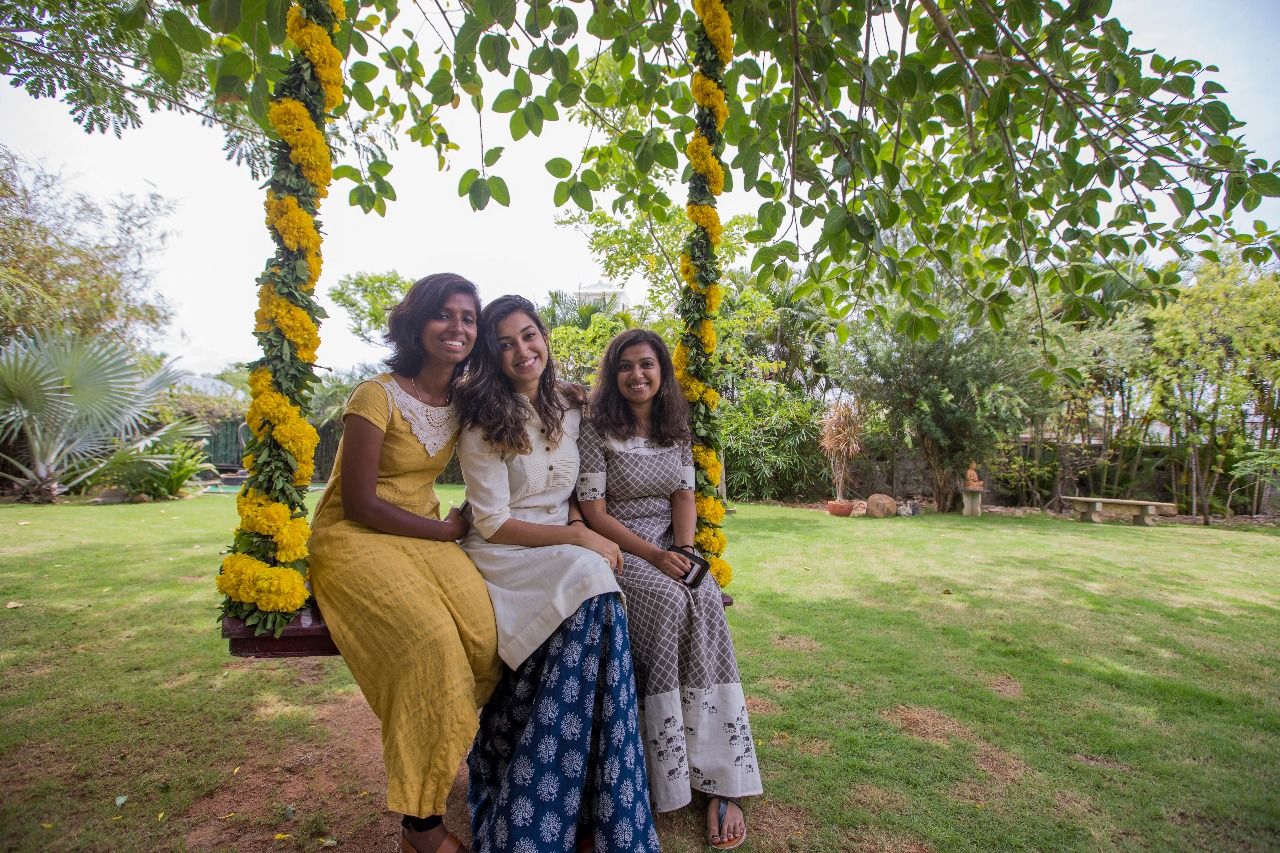 Plus, they're not just talking about how they had a green, sustainable wedding, they want others to too, and gave us 8 simple steps that they implemented- small things that can really make a difference to make any wedding more environmentally- conscious!
Step 1: Make the experience interactive!
We started with making this survey and circulating it to the invitees.
Step 2: Be Green, Leave it on the Screen!
Wedding invitations are always single-use disposables. Creating an E-Invite also enables you to add how many ever pages you want at no/minimal cost. 
Step 3: Borrow! (It's second-best on the Buyerarchy of Needs)
Wedding attires and jewellery are almost never worn more than once due to its extravagant and flamboyant nature while also splurging to acquire them in the first place. We used Veena's grandmother's saree and existing family jewellery. After all, it is proven that people who invest in experiences over products tend to be happier!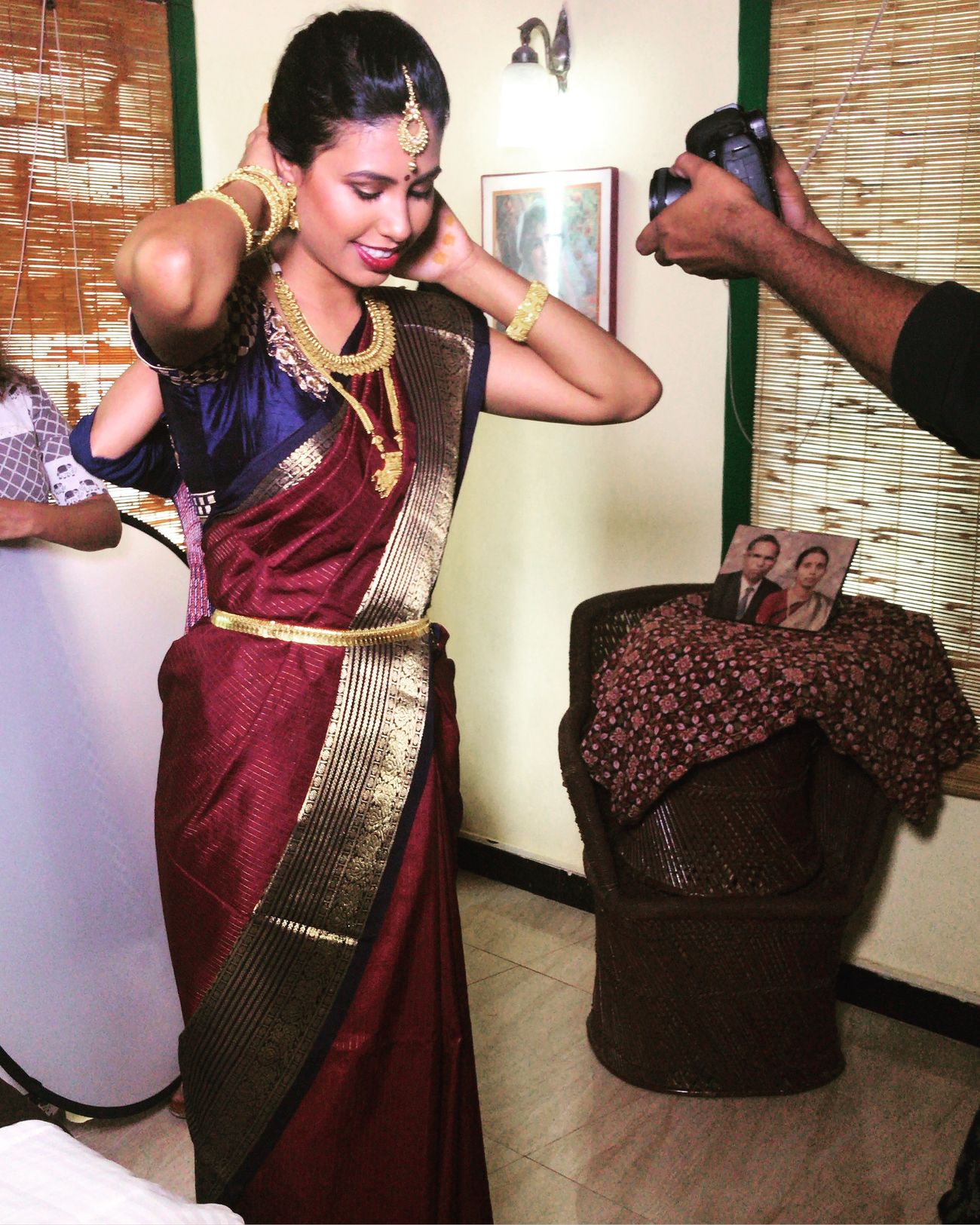 Step 4: No Plastic is Fantastic!
Although plastic chairs are reusable, we wanted to discourage overall plastic usage. We thus tried experimenting with alternate types of furniture like floor bedding. Other options include wooden and steel furniture.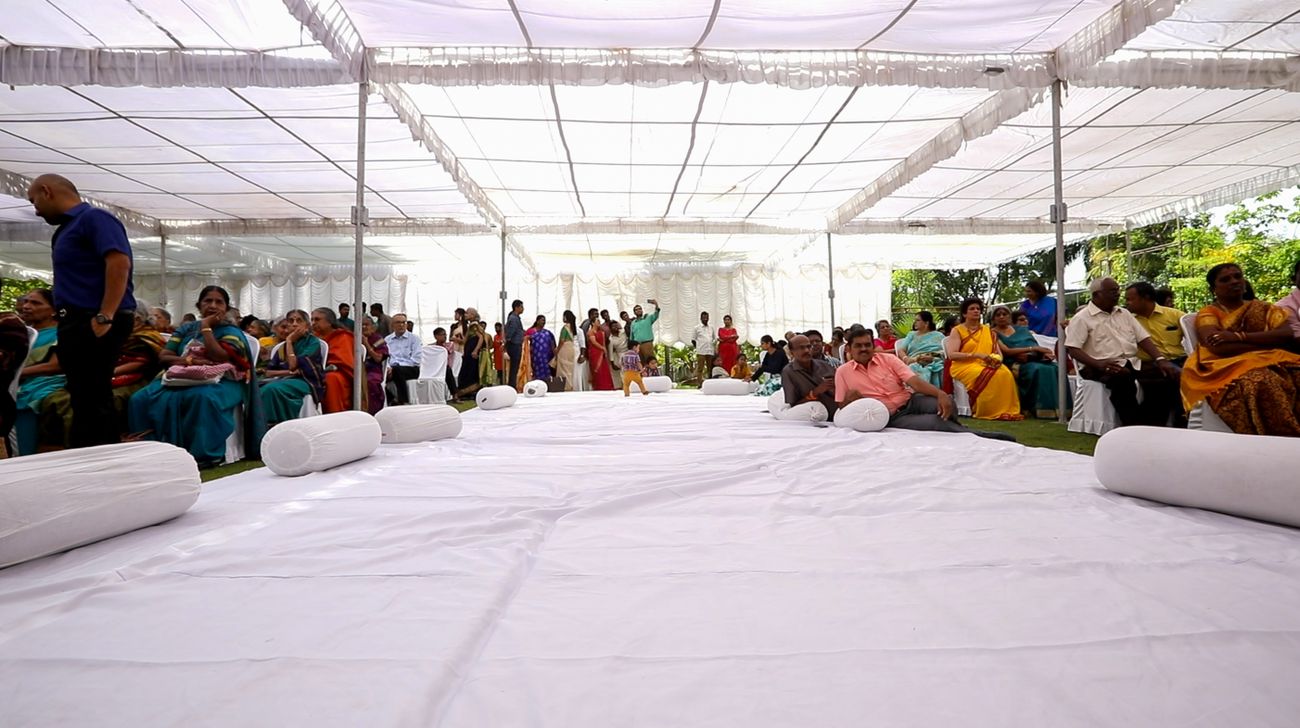 Step 5: Minimal and Smart Decor
The wedding consisted of just a single four hour event for which we first picked out a venue which was beautiful and green thus adding a natural sense of decor by itself after which we ensured to use simple, minimal and 100% plastic free decor at the wedding while also making sure to only use SEASONAL flowers directly from the farmers market. All the flowers were held together with strings made from plant parts itself. We also tried to incorporate other ideas of decor like lights, blackboards, paintings and fabrics.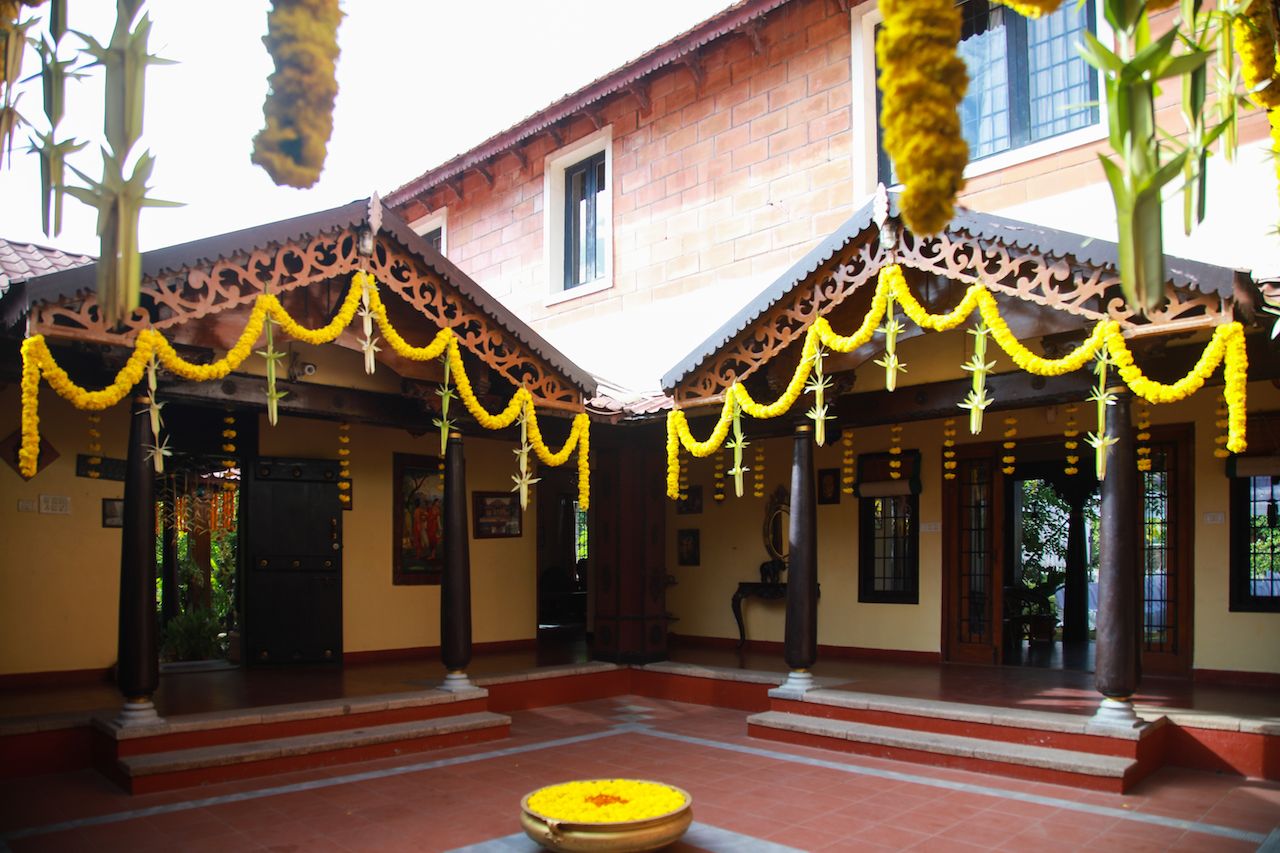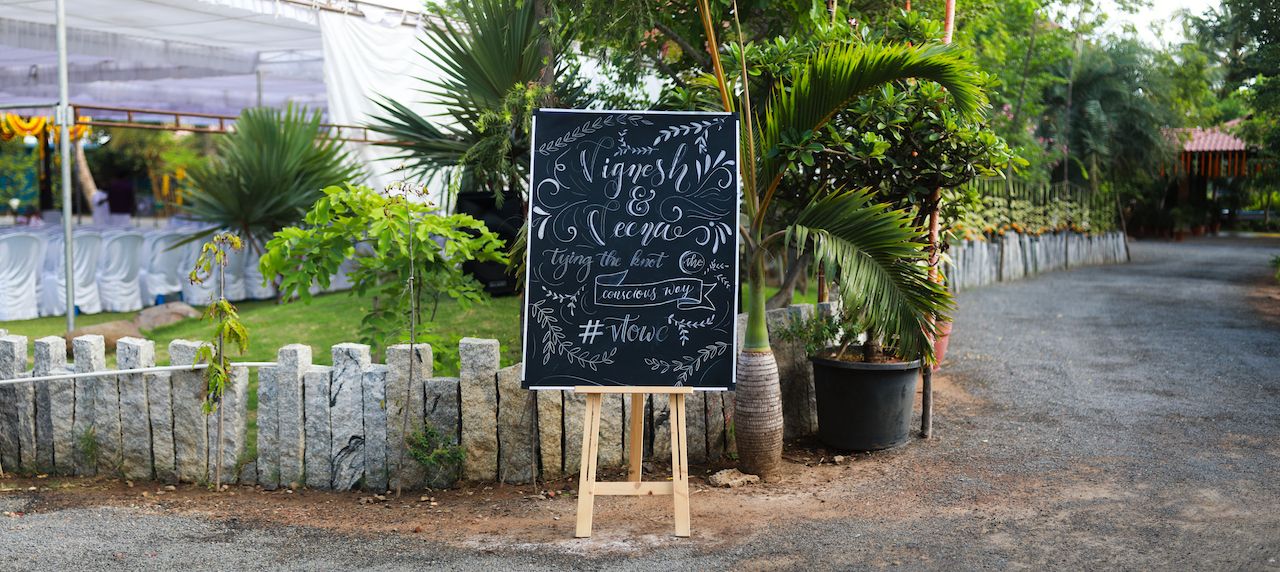 Step 6: God is in the details!
While you make sure trash is eliminated from all the big processes, never miss out on the small ones. Here are some of the details we worked on:
No plastic bottles were given out at the wedding. Both, during the main ceremony 

where there were water counters and during breakfast/lunch, steel glasses and jugs 

were used, washed and re-used! This itself eliminates 80% of the plastic generated.

No other form of plastic cutlery/plates etc were used. Food was served in a banana 

leaf and desert in an areca bowl. No plastic lining was used along with the rolling paper for the tables.

Since boxed gifts were not encouraged. There was a well-wishing counter where 

people could write a small note for the wedding couple. Additionally, we plan on planting a tree for every person who took the time out to write a sweet wish!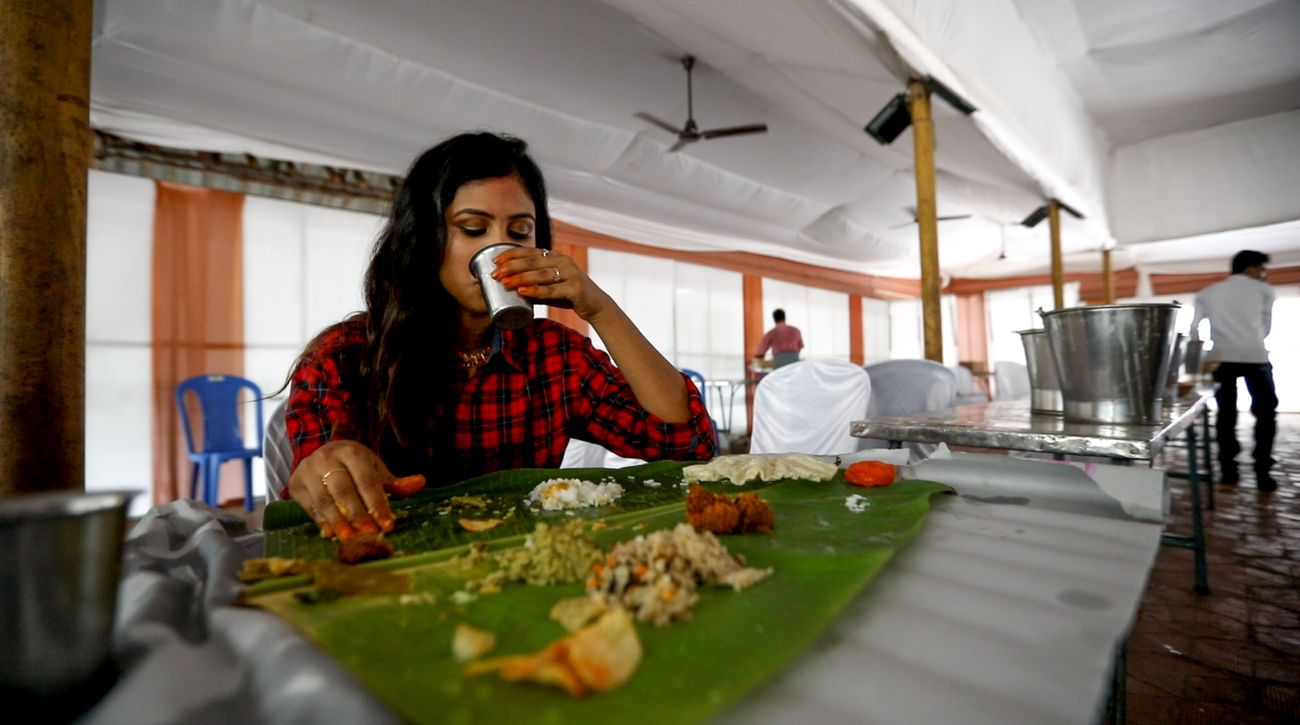 Step 7: Un-trash your Trash!
Even with all the precautionary steps taken, trash will be generated at any event because of all the processes and people involved. Don't be disheartened, Zero-Waste only means you take care of this Trash and ensure it doesn't end up in landfills if it can be put to use. Although we ordered food to exactly match the required quantity to eliminate food waste, we can't ever anticipate the turn out at an event. So we tied up with Robin Hood Army to collect excess food post the wedding which was then distributed to nearby workers, kids and a child welfare centre. Also, looking at what we were trying to do at the wedding the caterer prepared an additional 100 plates of food and helped with the distribution of food. Kindness is truly contagious! All the used Banana leaves/ Areca/ Rolling Paper from the good section was set up at a compost pit to make manure at Restore - A wonderful composting group from Chennai. All the flowers were from the decoration were collected and given to a colony in Thiruvanmiyur to be used as garden fertilisers. All the vegetable waste from the kitchen was made into pulp to be used as a garden tonic by Restore.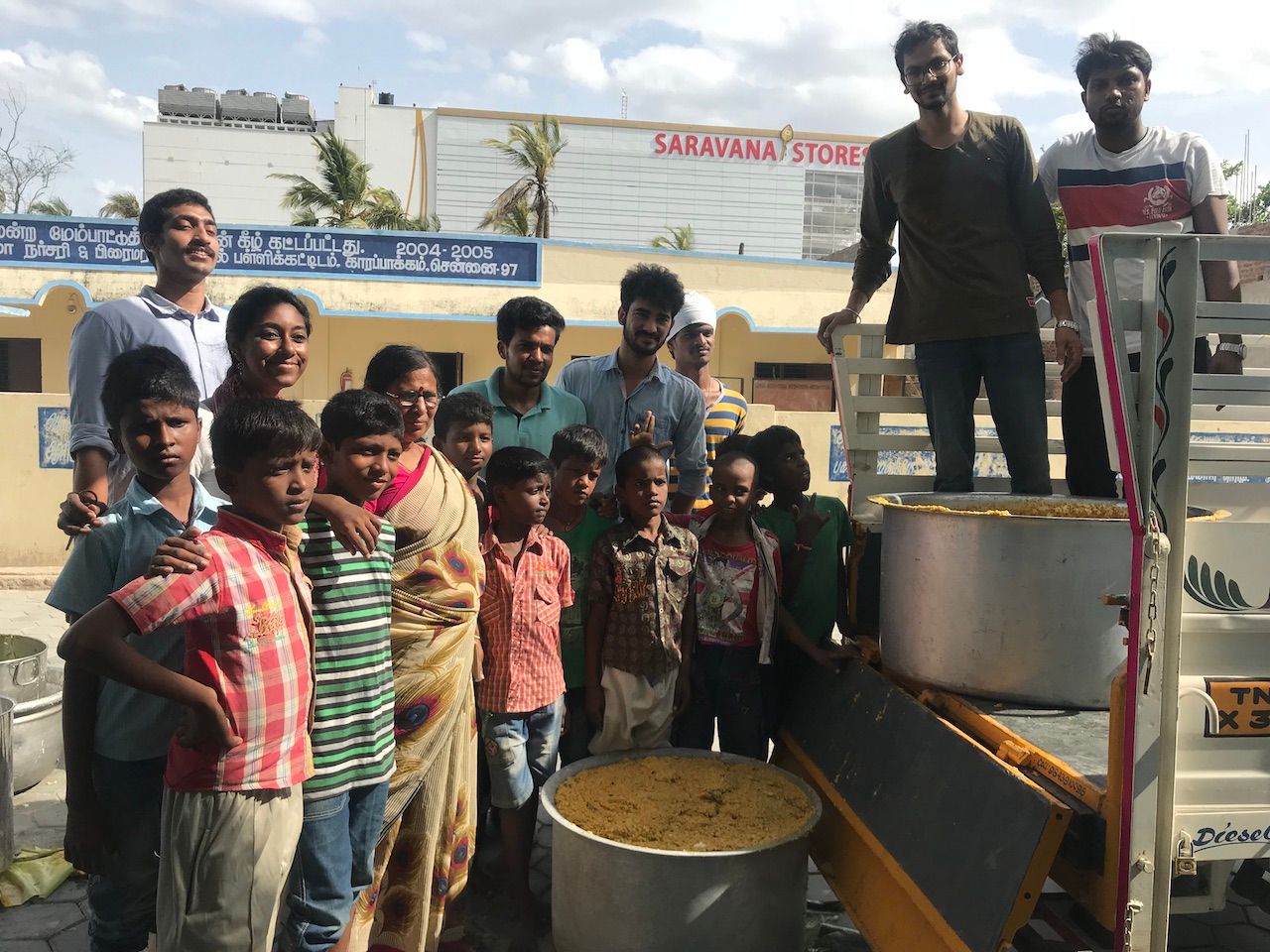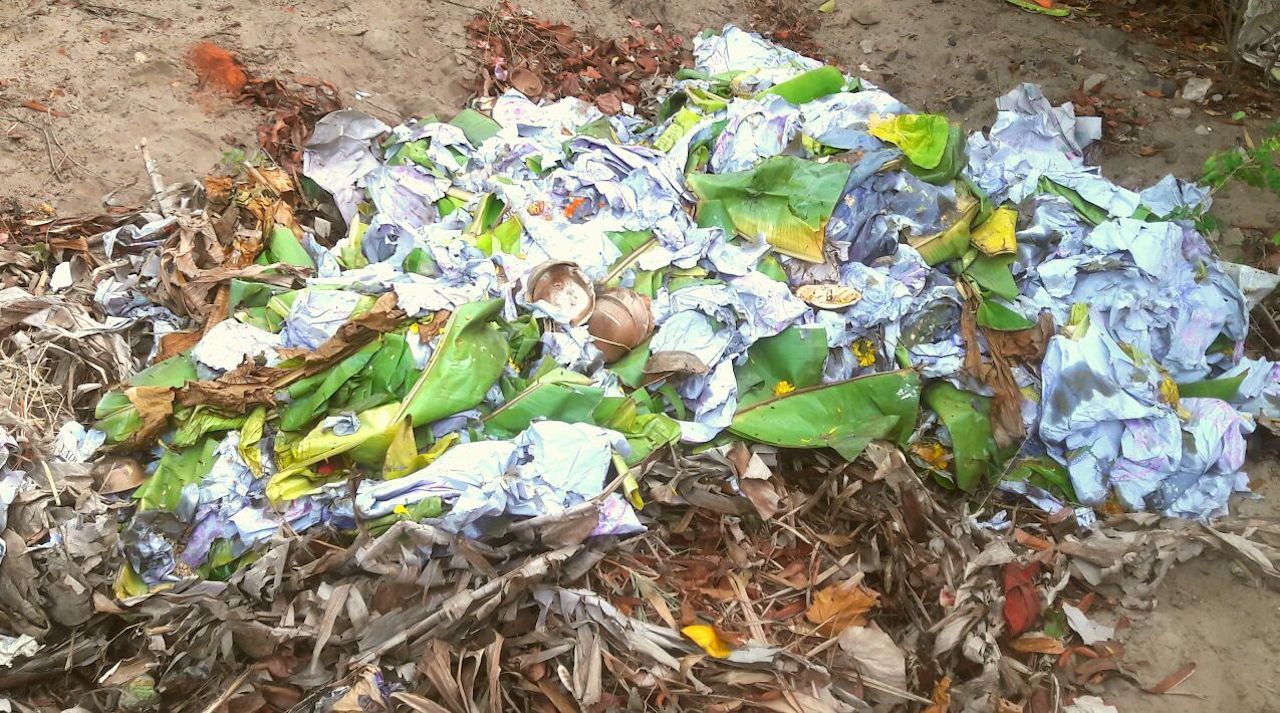 Step 8: Go beyond the wedding!
We used an easy biodegradable brown paper with a toothpick to hold the Thank You card! The card itself was made of SEED PAPER which everyone could now use to plant their own tree. The return gift consisted of a few eatables and sustainable products including the repurposed coffee scrub. We urge everyone to be mindful every day, but especially on days that need it the most!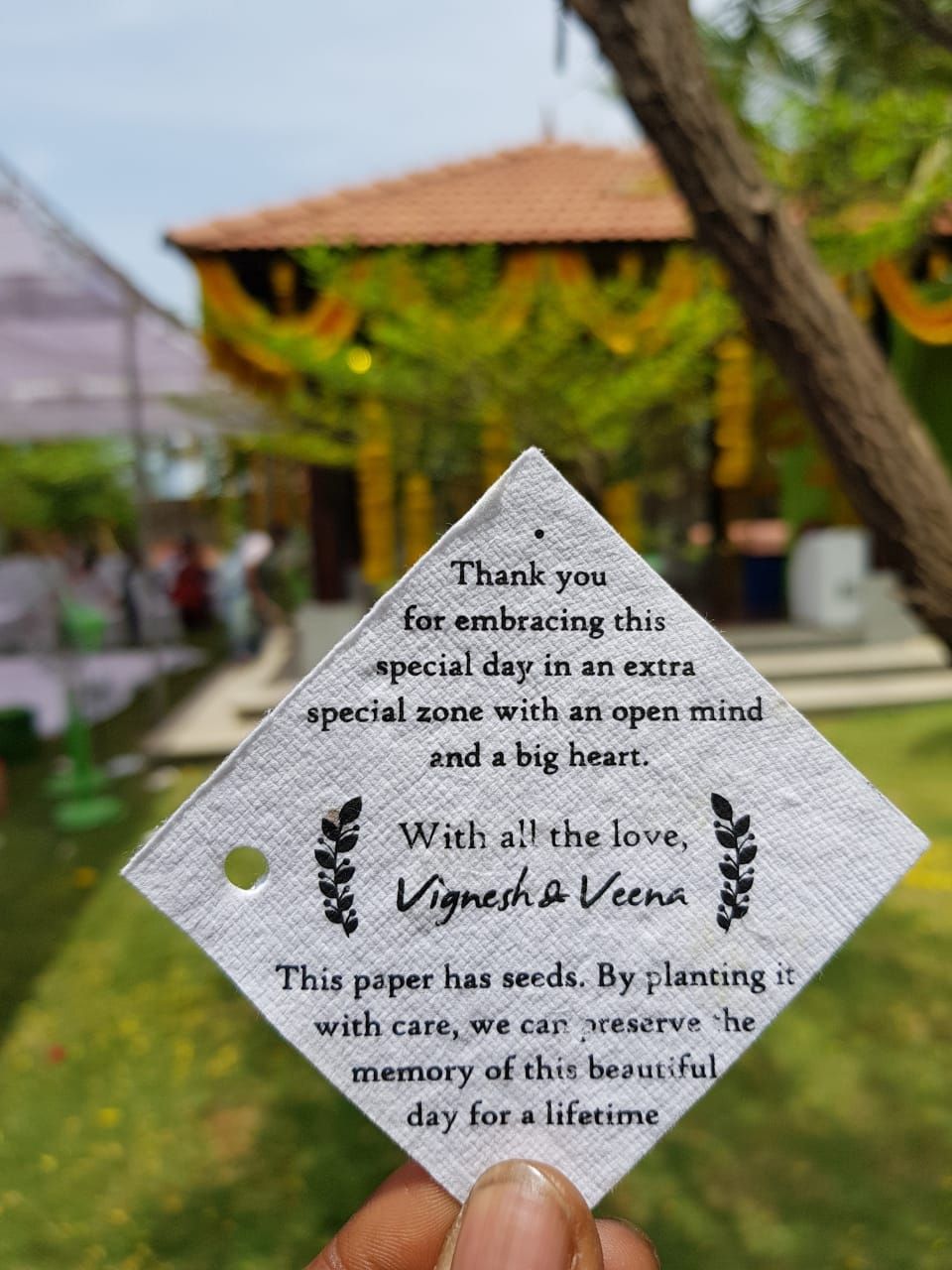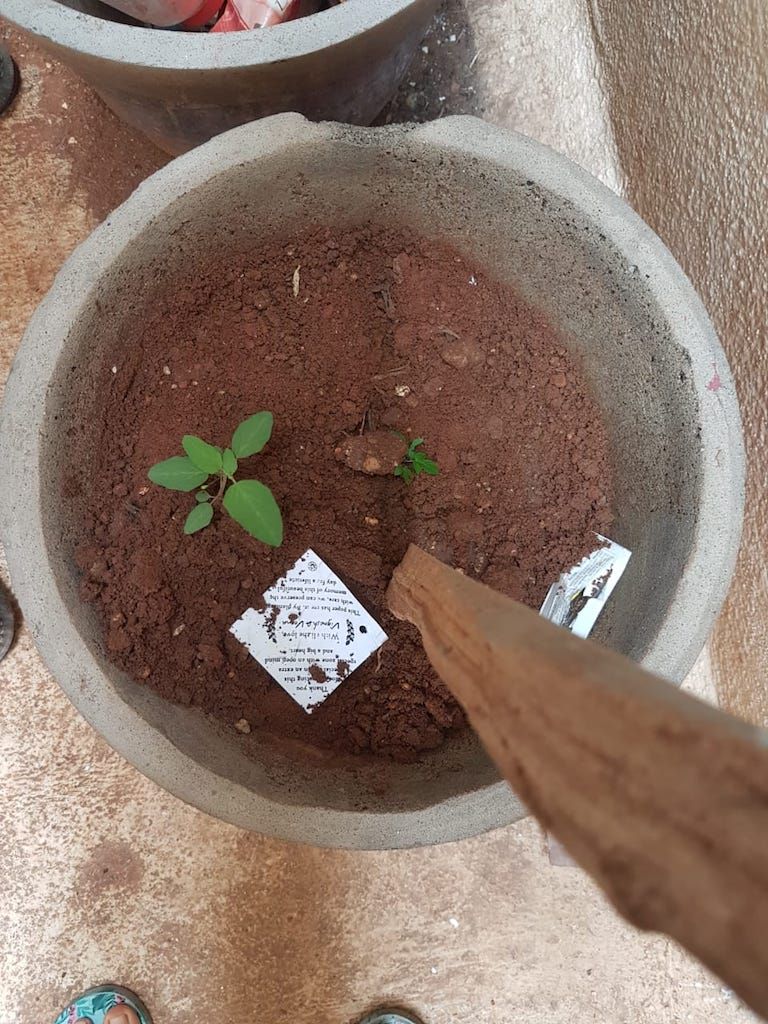 If you're not totally inspired already, then take a look at this video! 
You can totally make your own wedding zero-waste, or at least more environmentally-conscious, and can get in touch with the couple at Two's Company on Instagram or Facebook or ping them personally on Facebook here and here. They are working towards spreading their practice, and we think it's a great initiative! 
ALSO READ: This Couple Had An Eco-friendly Cruelty-free Vegan Wedding With Some Amazing Ideas!