Top Photo Shoot Ideas For Your Honeymoon!
BY Apoorva | 10 Jul, 2019 | 10830 views | 3 min read
Honeymoon photo shoots are getting creative by the day! You are at a beautiful location, are happily married and there is no better moment than now to capture it all. If you are looking at amazing photo shoot ideas for your honeymoon, we've made the ultimate list just for you!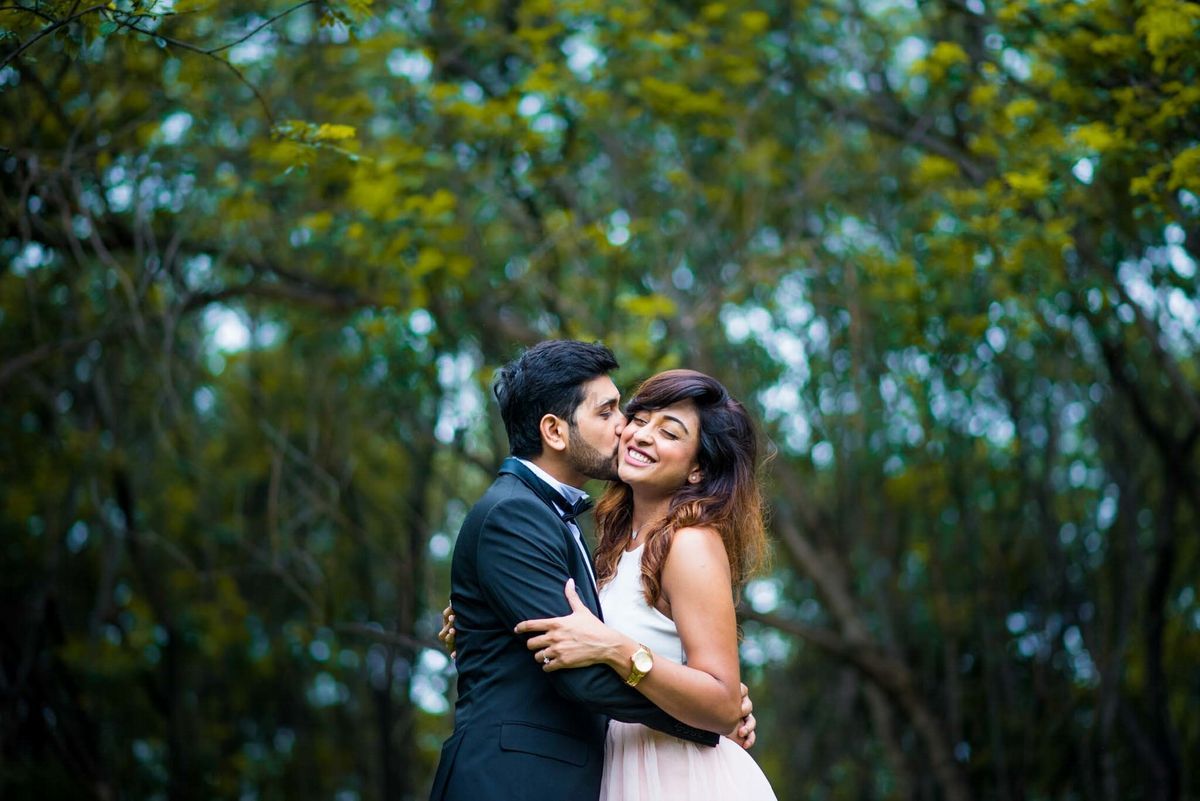 Image via WhatKnot Photography★ 4.5
Sunset/Sunrise Photo Shoot
Called the golden hour by photographers, this is the perfect timeline for a photo shoot, especially on your honeymoon. The lighting is perfect and so are you! If you are doing a sunset one, you can progress post the sunset to get some silhouette shots and if its sunrise, you can do a full blown photo shoot once the sun has completely risen!
Beach Shoot
Honeymooning at a beach destination? Use the beach to the maximum and capitalise on all this sea-worthy! Right from sea shells, to the sand, you can use all of these elements to create a beautiful beach photo shoot.
Destination Based
Going to Disneyland or Universal studios on your honeymoon? Schedule a shoot there! If you are planning to do any monumental visits – plan a photo shoot there as you will get never-before shots with your partner!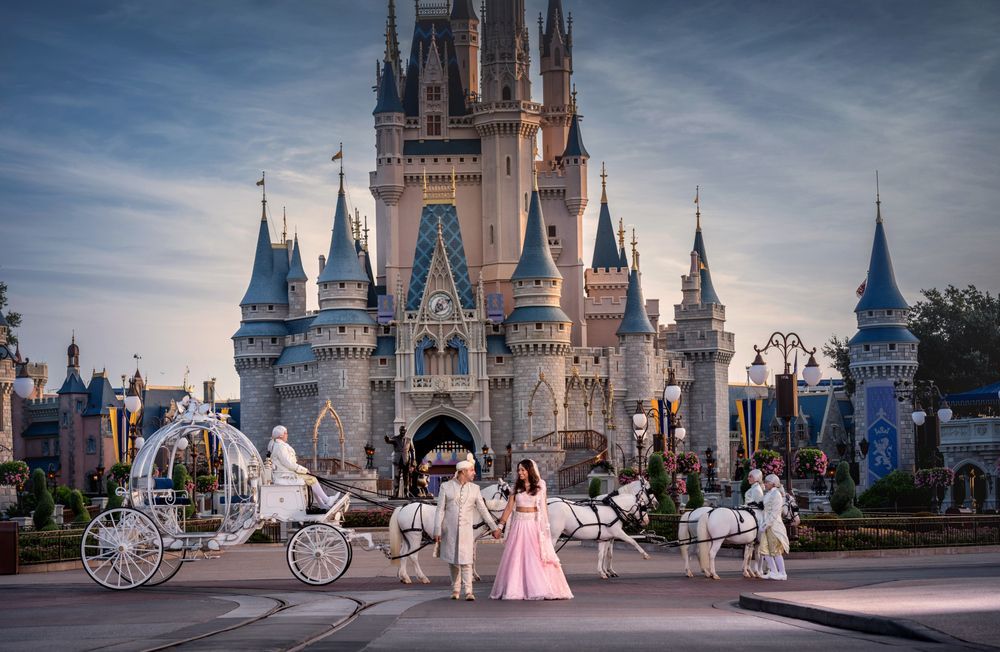 Image via Jennie and Roshan's Real Wedding 
Postcard Shoots
What we mean by this is, to have a photo shoot which would be themed like post card pictures. Pick top monuments or sightseeing locations where you can create these shots. Not only are these incredibly fun but they make for the most amazing memories you can ask for!
Casual
Never had the time (or energy!) to do a pre-wedding photoshoot? Your honeymoon location is a great destination to do one. You can relax, wear whatever you want and just have fun during your photo shoot. Plus with exotic locations, the pictures are bound to come much more amazing than a regular pre-wedding shoot!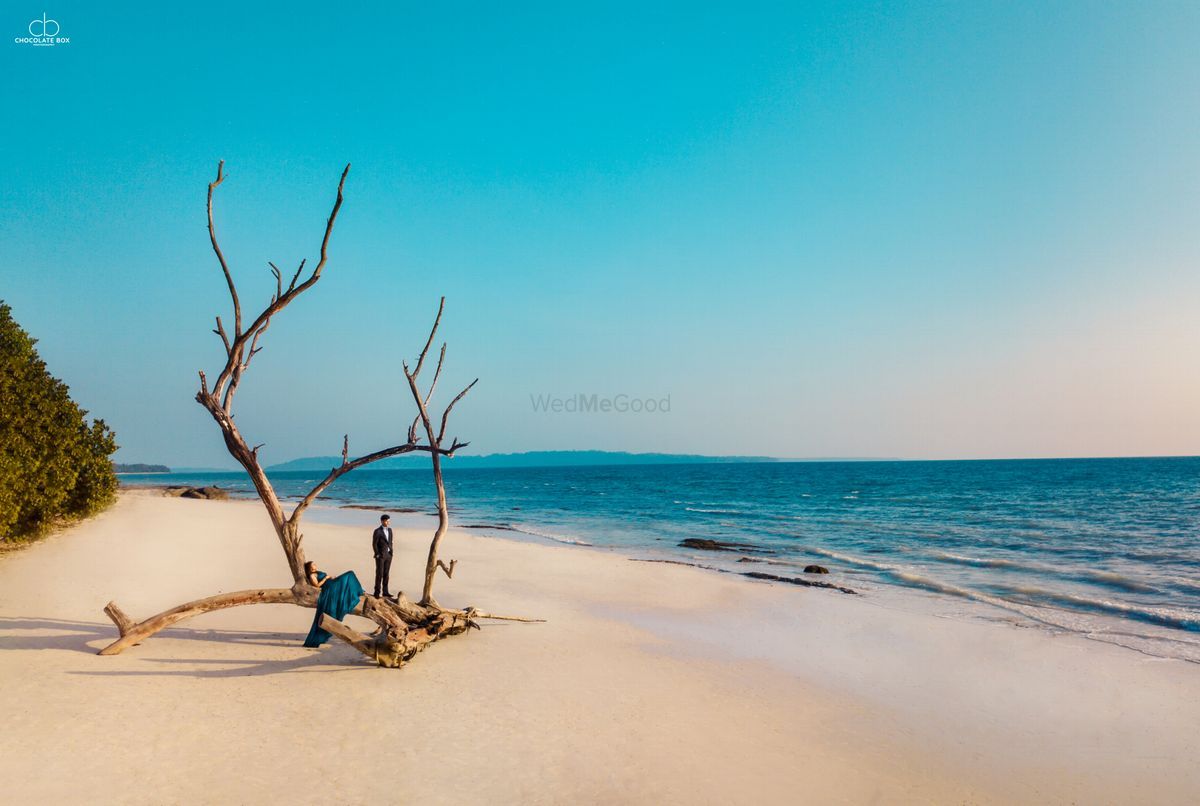 Image via Chocolate Box Photography★ 5
Foodie Love
If you and your partner are hard core foodies, then capture your love for food and each other through a photo shoot. Get a photo shoot done at a lovely café or pick a place that has super Instagram-able food or décor. You can enjoy the food and get a photo shoot at the same time!
Boudoir Photography
If you and your partner are up for it, there is nothing more sexy and romantic than a boudoir photo shoot on your honeymoon. Make sure you carry the right props and outfits on your honeymoon for this one! You can take inspiration from this lovely boudoir shoot too.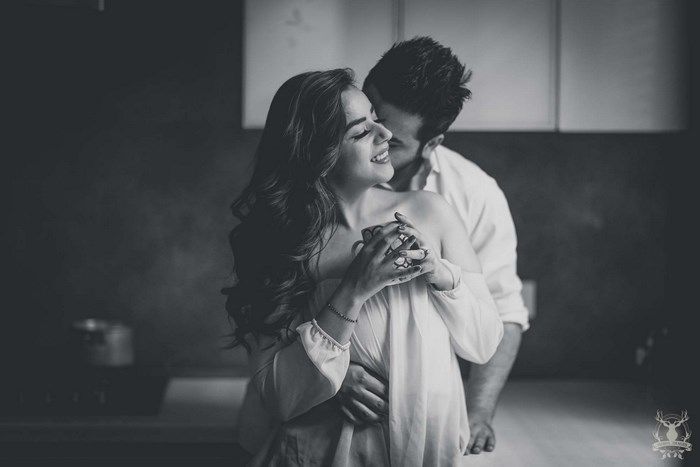 Image via Morvi Images Photography★ 5 .
Black and White Shoot
While we know you'll want to capture the blues of the ocean and rainbow hues of Cinque Terre or Maldives but a mini black and white photo shoot is a perfect idea. You can also print it big in your home, and it'll be timeless!
So, make the best of your honeymoon and let it be captured in the most quirkiest of ways!