#Trending: Coloured Smokey Eye Makeup On Brides!
BY Sakshi | 18 Nov, 2018 | 2852 views | 2 min read
Now when someone says 'Coloured Smokey Eyes', what do you think of first? A garish red or green eye which looks like a Youtube makeup tutorial gone wrong, right? Or you'd imagine the usual greys, browns and blacks we usually get to see. But let us tell you that a coloured smokey eye makeup looks good on brides, especially when done by a professional makeup artist, and it is super trending these days! Here are some of them which we loved!
Pastel pink smokey eye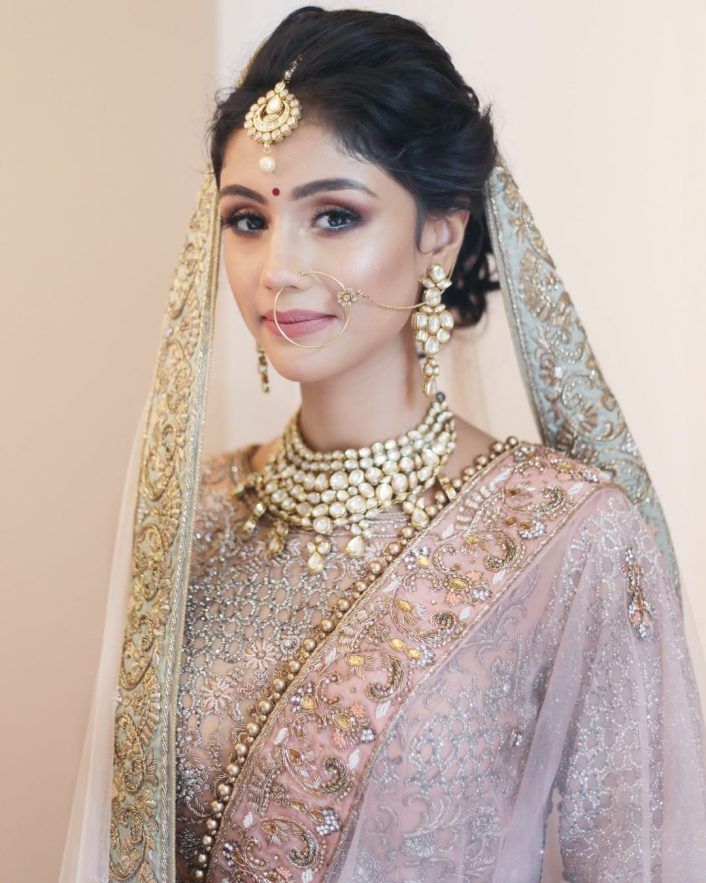 Image via @psycharitra.mayank; Makeup by Shreya Chadha Makeovers★ 4.9
Doesn't this one just look precious- so amazing rather than going neutral!
Orange Smokey Eyes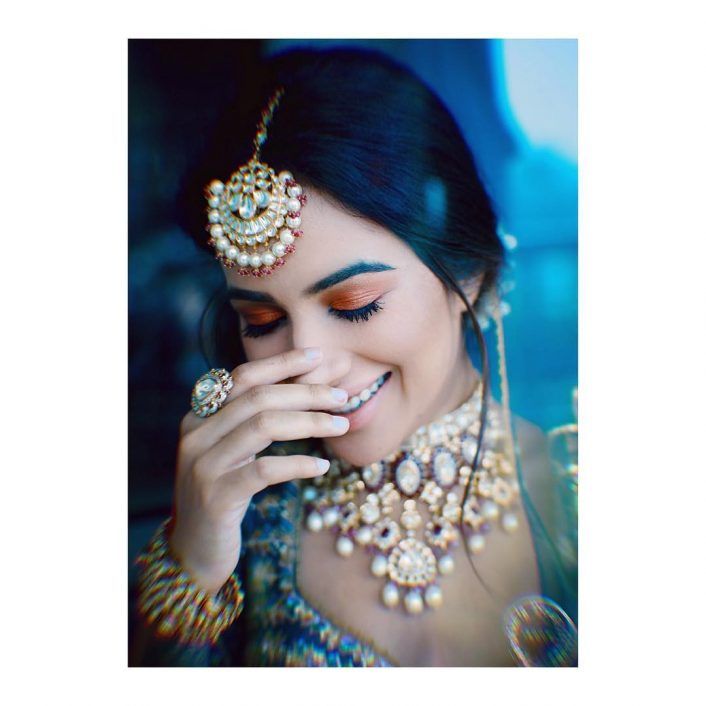 Image via deepikasdeepclicks; Makeup by Shahid's Makeover★ 4.2
This one is so new and amazing! Love the contrasting pop of colour!
Aquamarine Smokey Eyes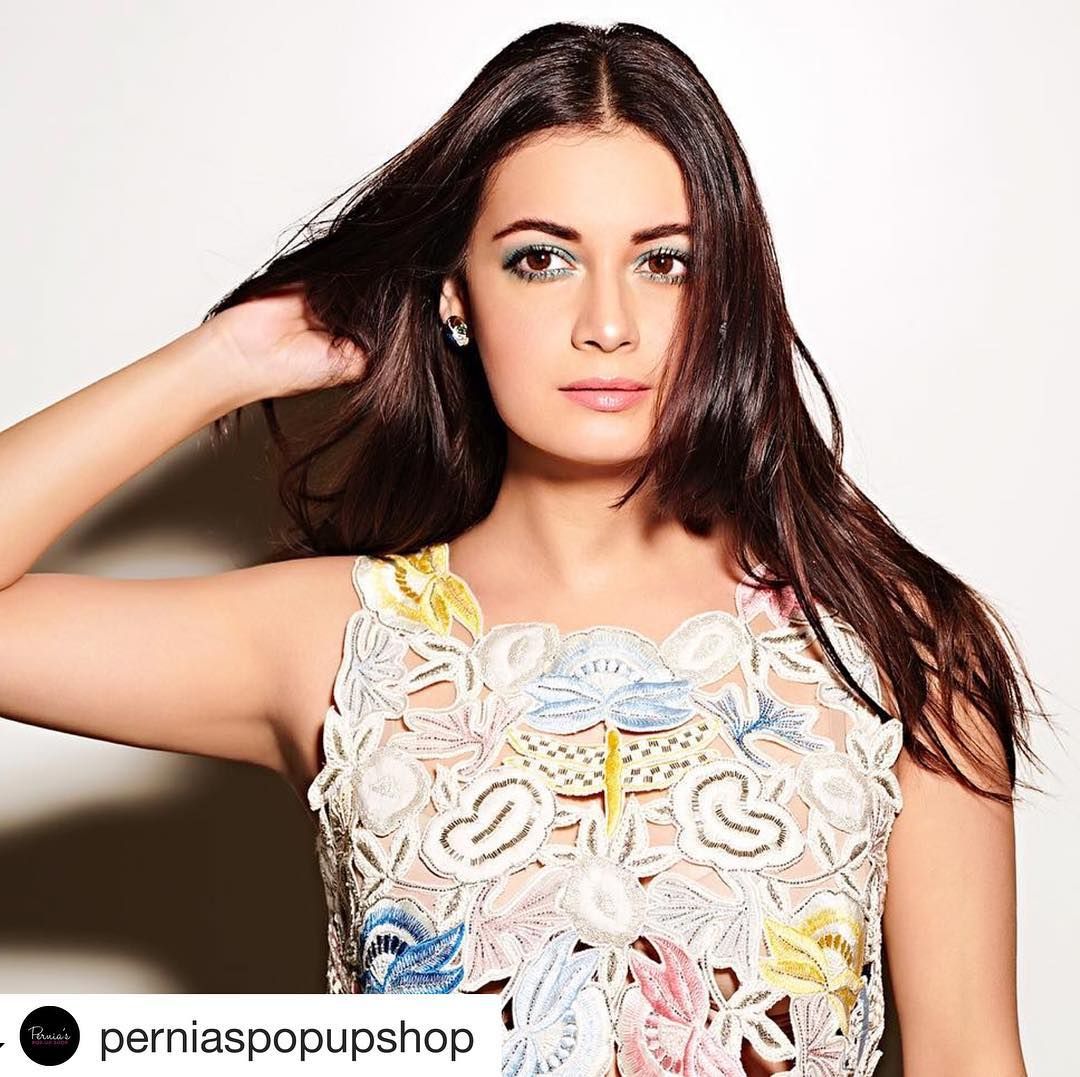 Image and makeup via Bianca Louzado Creative Make-up and Hair Design★ 4.9
This one's on a celeb, but we'd love it on a bride too! Mermaid vibes with aquamarine-tinted eyes, twiggy inspired lashes and pearlised pink lips!
Plum Smokey Eyes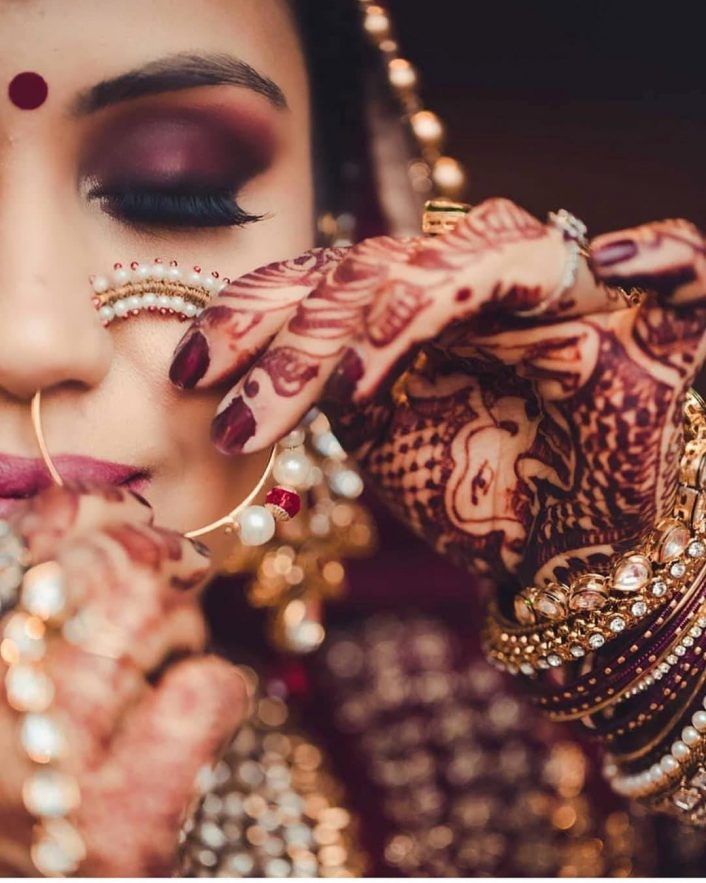 Image via Oragraphy★ 4.5 ; Makeup by Orange The Salon★ 4.6
This one is deep and dark- but still so glam and gorgeous!
Dark Pink Smokey Eyes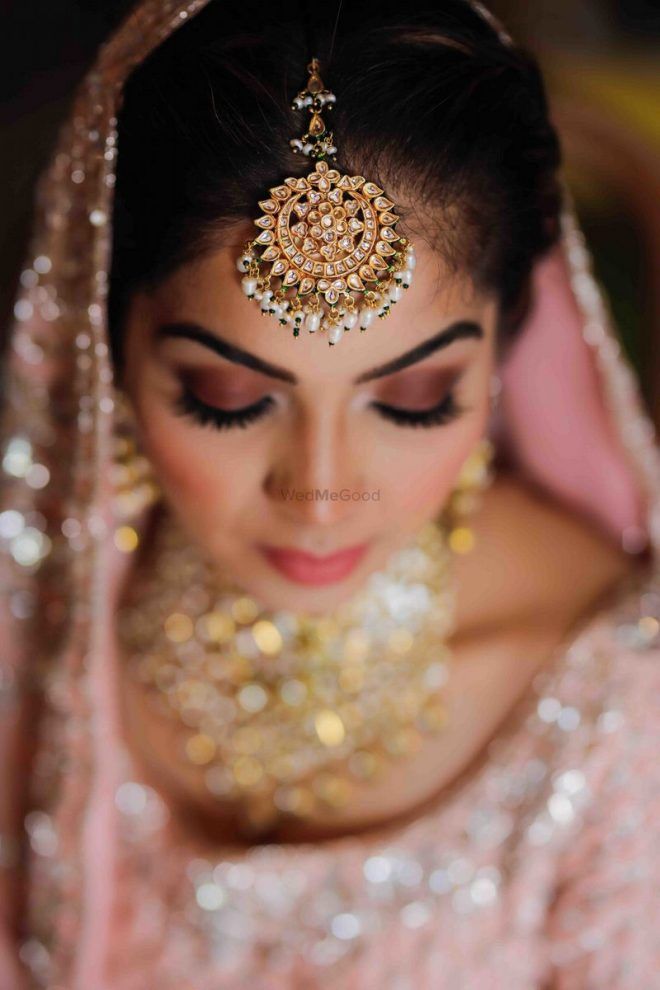 Image via Happyframes; Makeup by Prerna Khullar
A deeper pink also works with a pastel lehenga- and looks glam and unique!
Purple Smokey Eye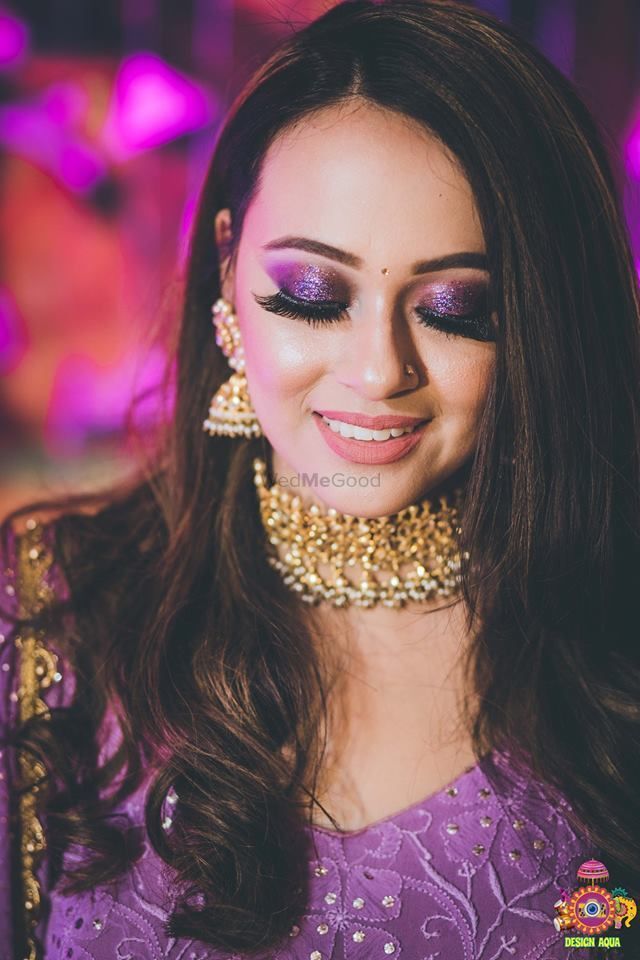 Image via Design Aqua★ 5 ; Makeup by Shahid's Makeover★ 4.2
This one is exactly matching the lehenga, and when done right- looks great!
Blue Smokey Eyes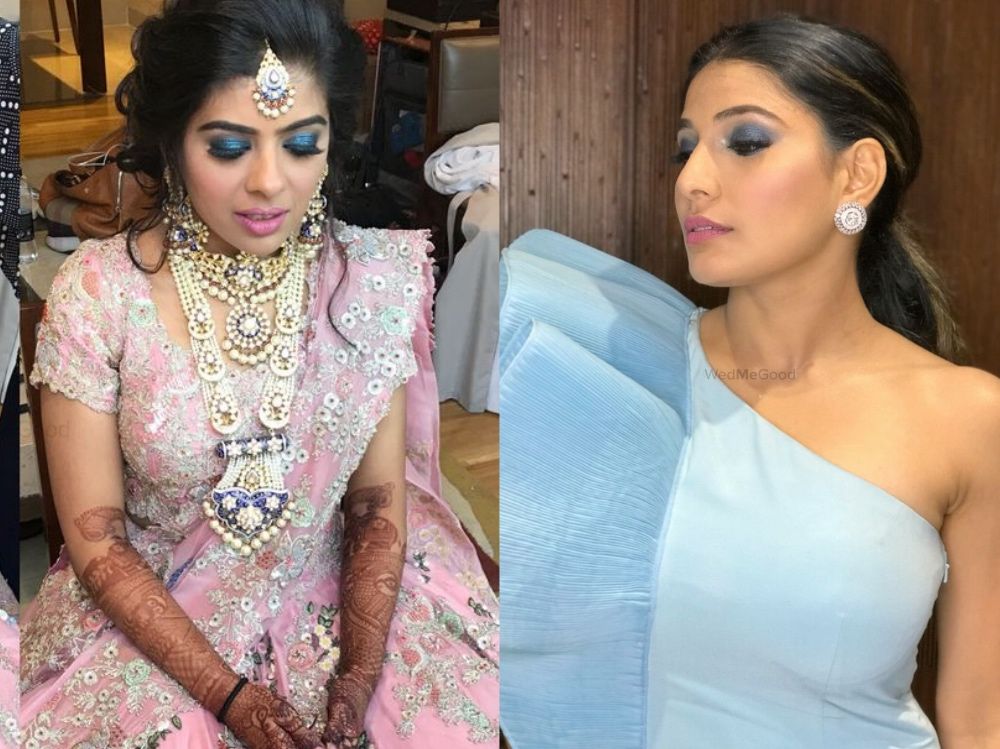 Image via Doll You Up By S
A blue smokey eye- whether with a blue outfit or a contrasting one also looks quite amazing when done well as you can see!
Deep Blue Smokey Eyes
Image via Nivritti Chandra★ 4.9
Nearly black, but not quite! This one works amazing with red lehengas or pink ones!
Red Smokey Eyes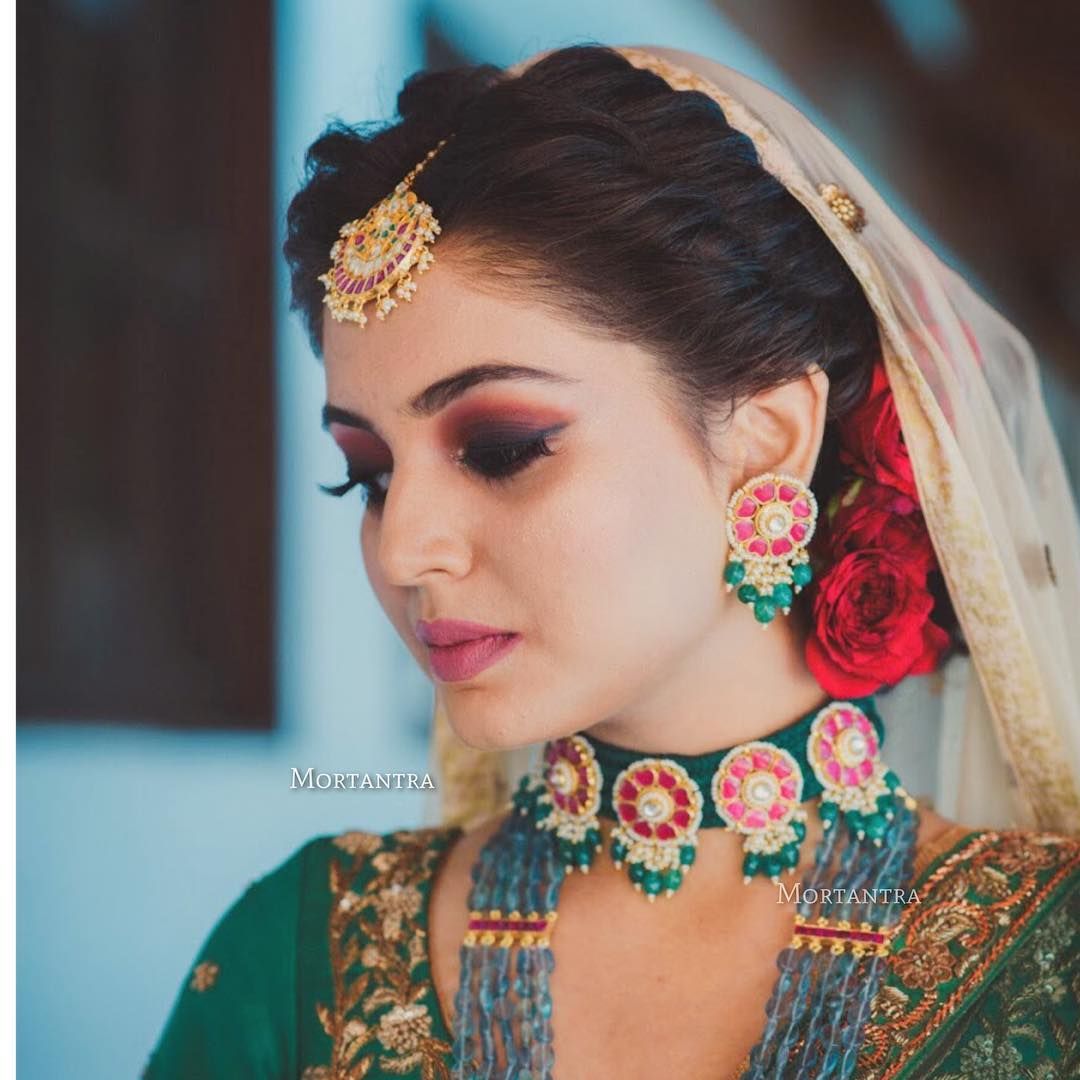 Image via @kathanadhyaru; Makeup by Orange The Salon★ 4.6
Just a touch of red added to the smokiness! Works well with a contrasting outfit!
ALSO READ: 30+ Bridal Makeup Trends & Ideas For Modern Day Brides!