#Trending: Flower Pots as Giveaways !
BY Sakshi | 24 Apr, 2019 | 6105 views | 2 min read
Now this one makes for not only a pretty wedding giveaway, but one that comes with some thought too. Its always a nice gesture to go green and get environmentally conscious at your wedding, and this is one thing that is perfect for that. Yep, giving away potted plants at weddings is a recent trend that has gained momentum, and it is something we highly recommend!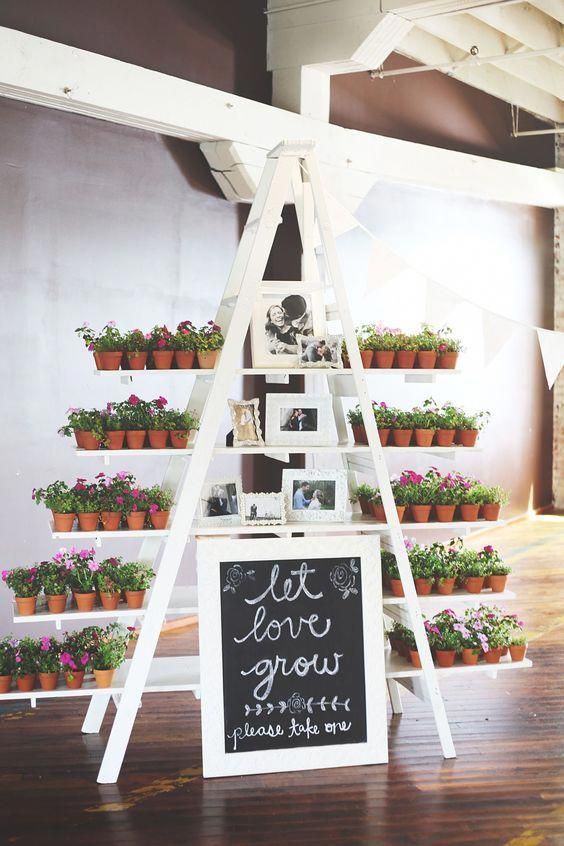 Image via Pinterest
So this not only makes for statement decor at the wedding with the plants all kept together looking amazing, but of course is your chance to do your bit at your wedding. Add something cute to it, like 'let love grow', and it really starts making an ordinary plant look cute and wedding favour-like.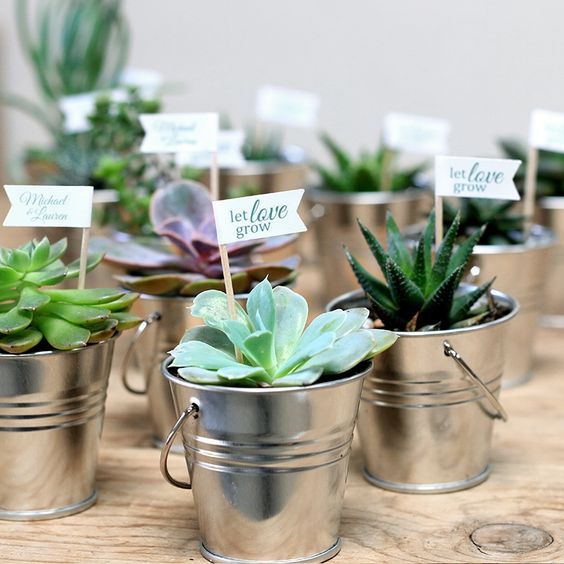 Image via Pinterest
One more thing to keep in mind is that this one is a good idea for a local wedding, not a destination one, as it would be hard for the guests to take back the pots with them. So in that case, you could either give out seeds or well-packed succulents instead, or make the guests plant saplings in the destination wedding city as a neat gesture.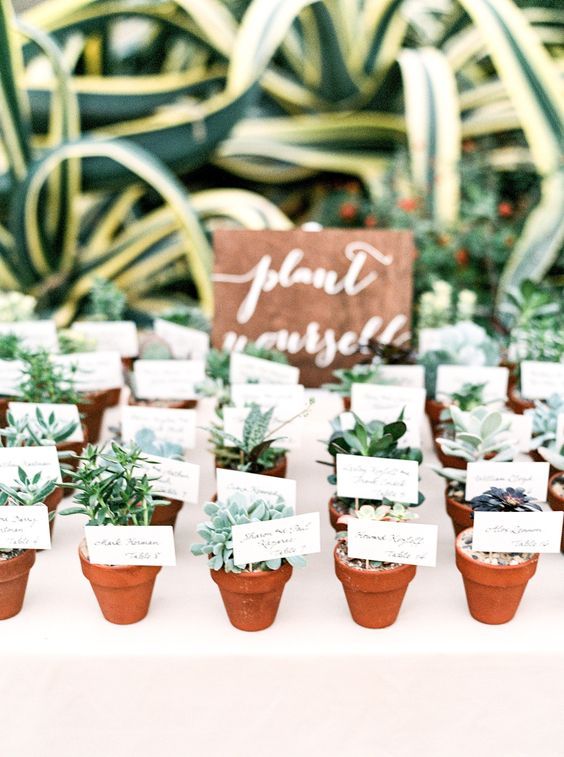 Image via Brides
Here the table has some cute little potted plants with the words 'plant yourself' written, which make it something special- imagine them growing as your marriage together grows too!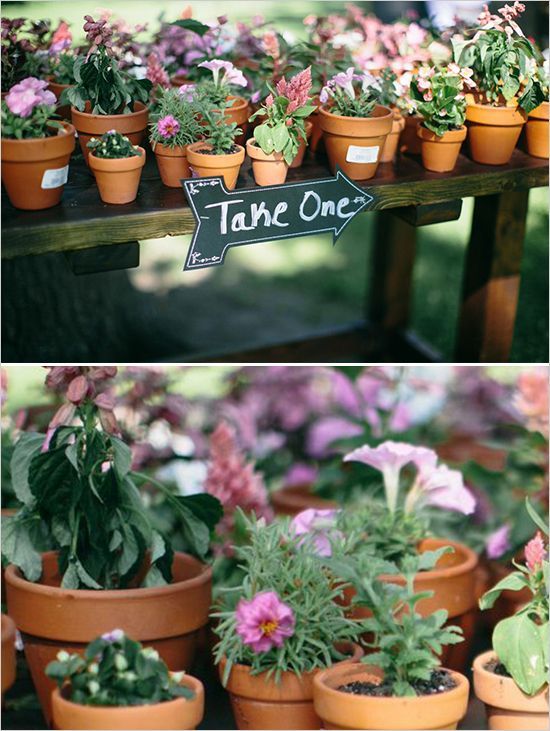 Image via Weddingchicks
Adding a cute chalkboard sign like 'take one' is also a cute idea- and guests can really choose which one they want, if you add some variety to the mix.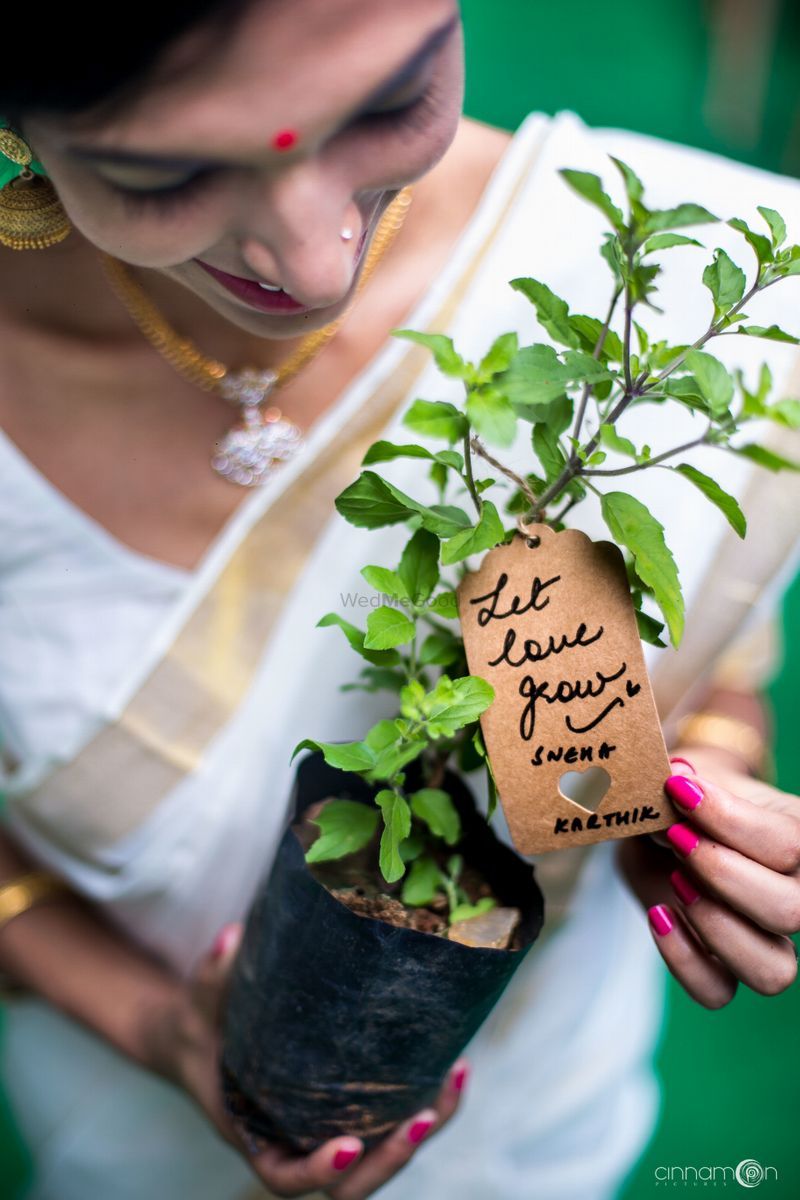 Image via Cinnamon Pictures★ 5
You could also individually attach thank you or handwritten notes for the guests, which makes it extra special.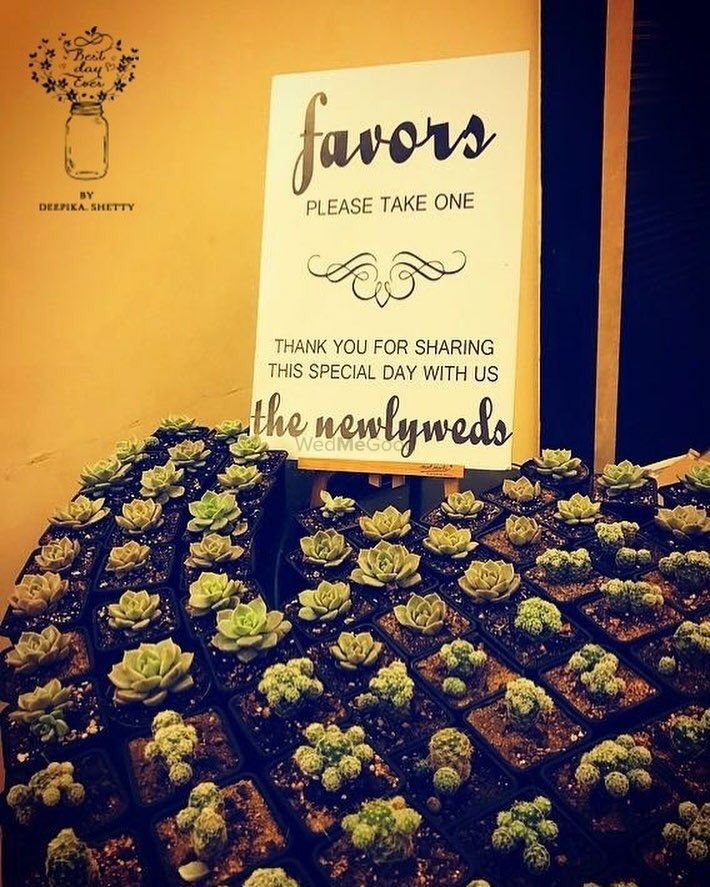 Image via Best Day Ever by Deepika Shetty★ 4.9
So, what do you think? Is this a favour your would consider giving at your wedding or one of the functions?
ALSO READ: Go Eco-Friendly! Gift Potted Plants As Wedding Favors From These Top 7 Stores That We Found Out On WMG!