#Trending: Glass Curio Boxes For Wedding & Bachelorette Invites!
BY Sakshi | 31 Jul, 2019 | 1217 views | 2 min read
Now this is something cool that we had told you about a while back, and seems like it has become a trend now! Yup, wedding invites don't come cheap, and getting one which has reusability is an idea which we highly recommend- the guests have something to remember your wedding by, and it's of course less wastage.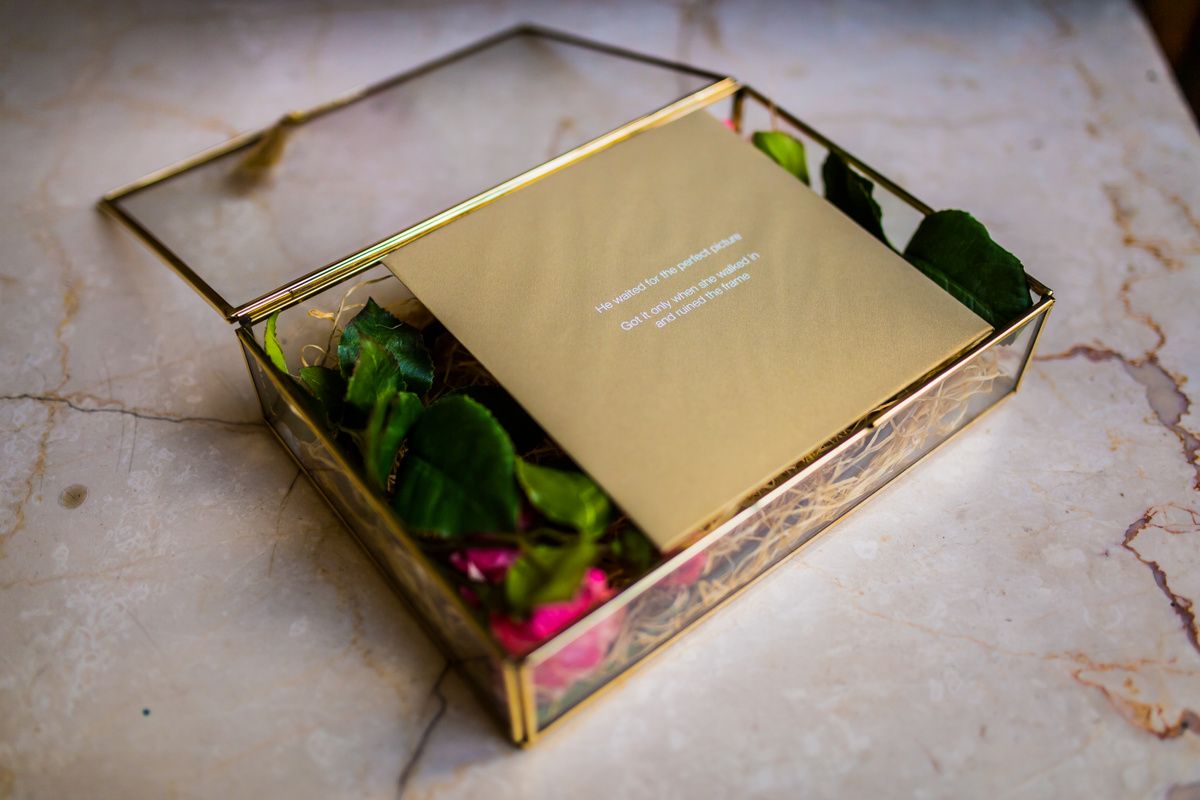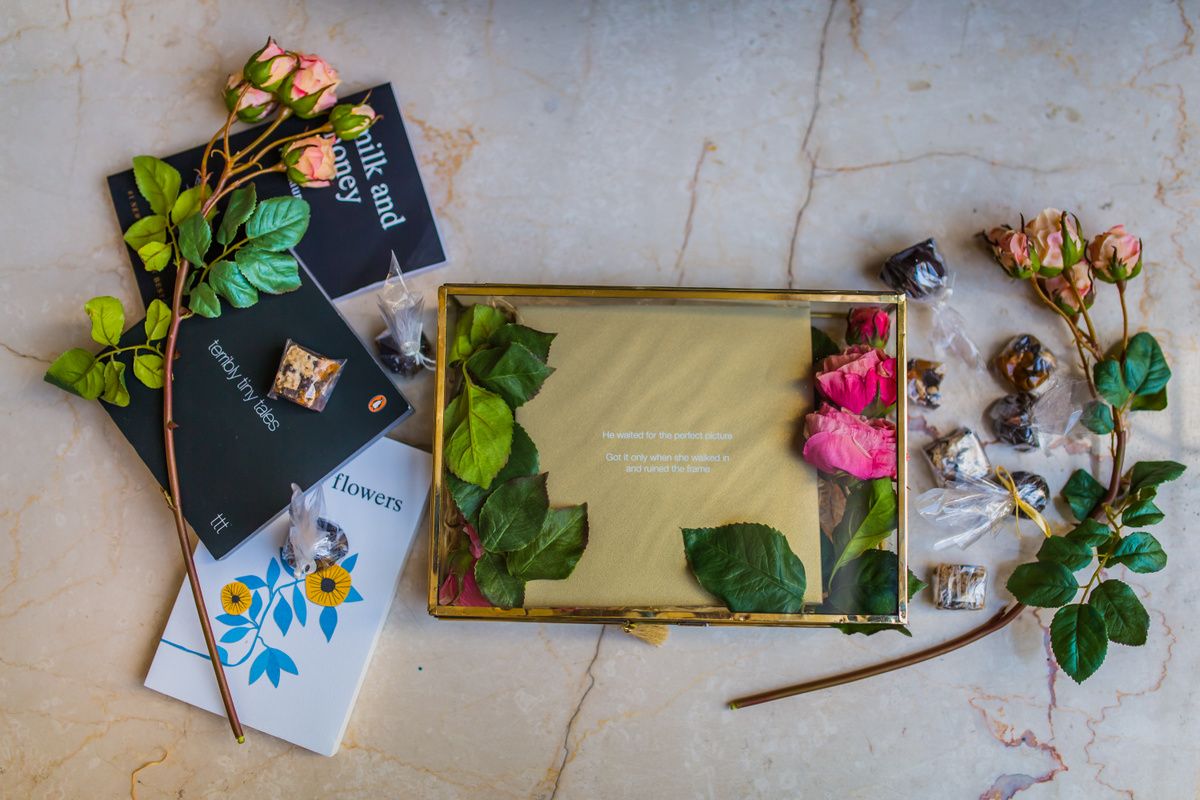 Image via Lakshya & Niharika
While this bride got hers sourced though a local vendor, we spotted Studio Works Co.★ 5 designing some amazing ones, and we are fascinated by these!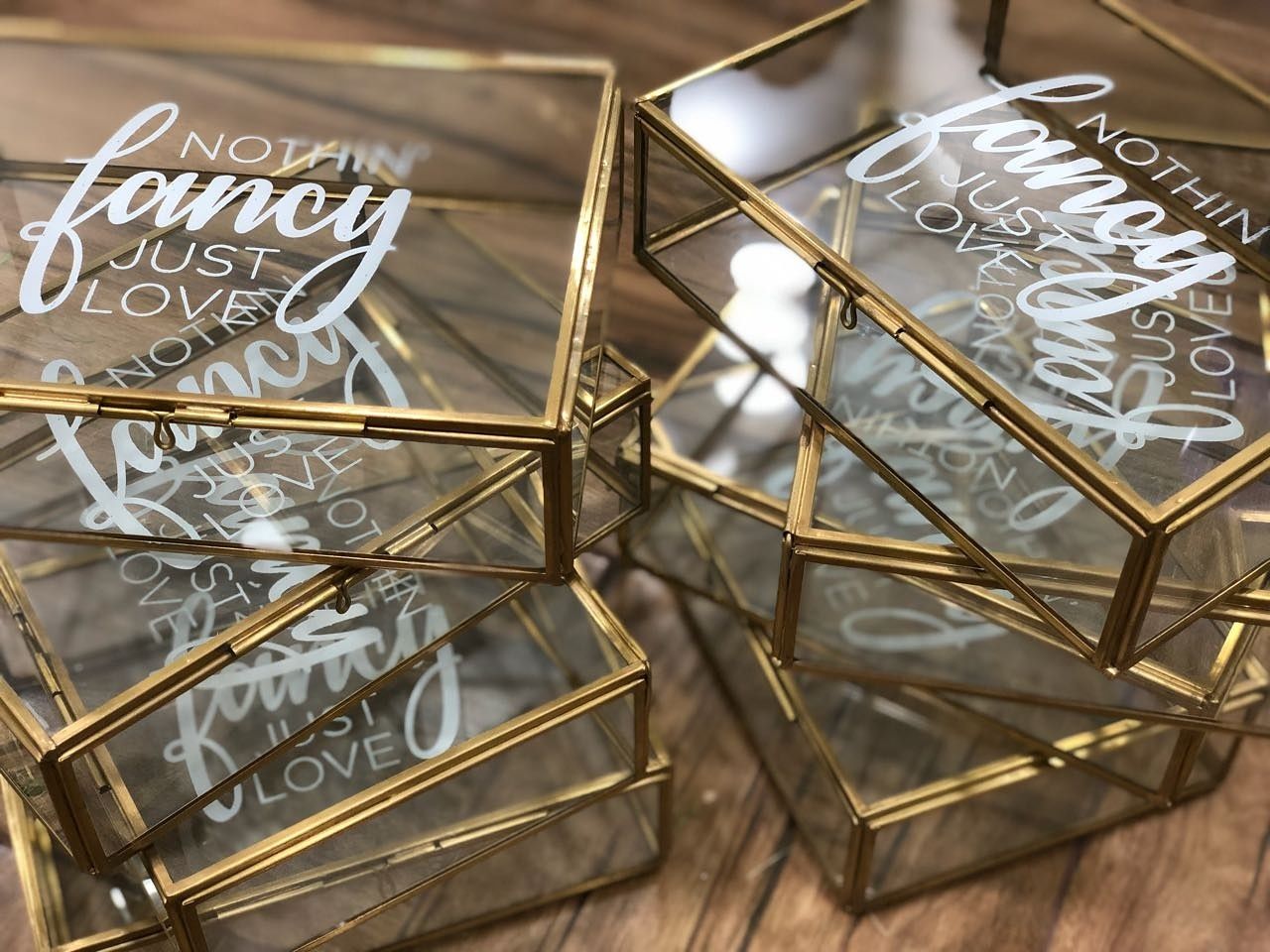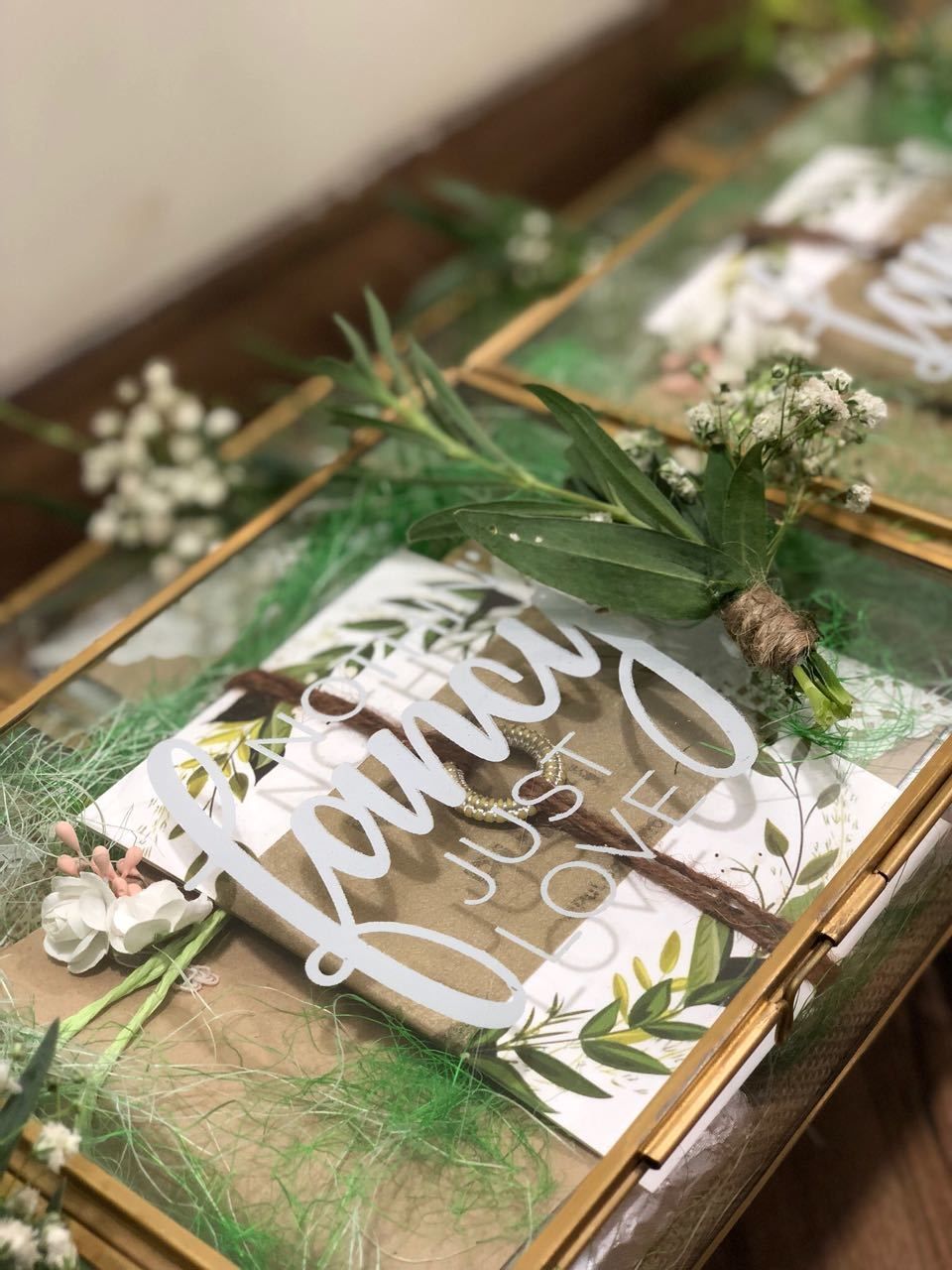 Images via Studio Works Co.★ 5
Basically you can get the box customised to say whatever you want on top- something generic, your wedding hashtag, wedding logo or even names of the people you intend to give it to, to give them a nice customised feel. Then you go ahead and fill it up with whatever you want- including your wedding card and a few cute favours! Use greens or potpourri to add a nice touch.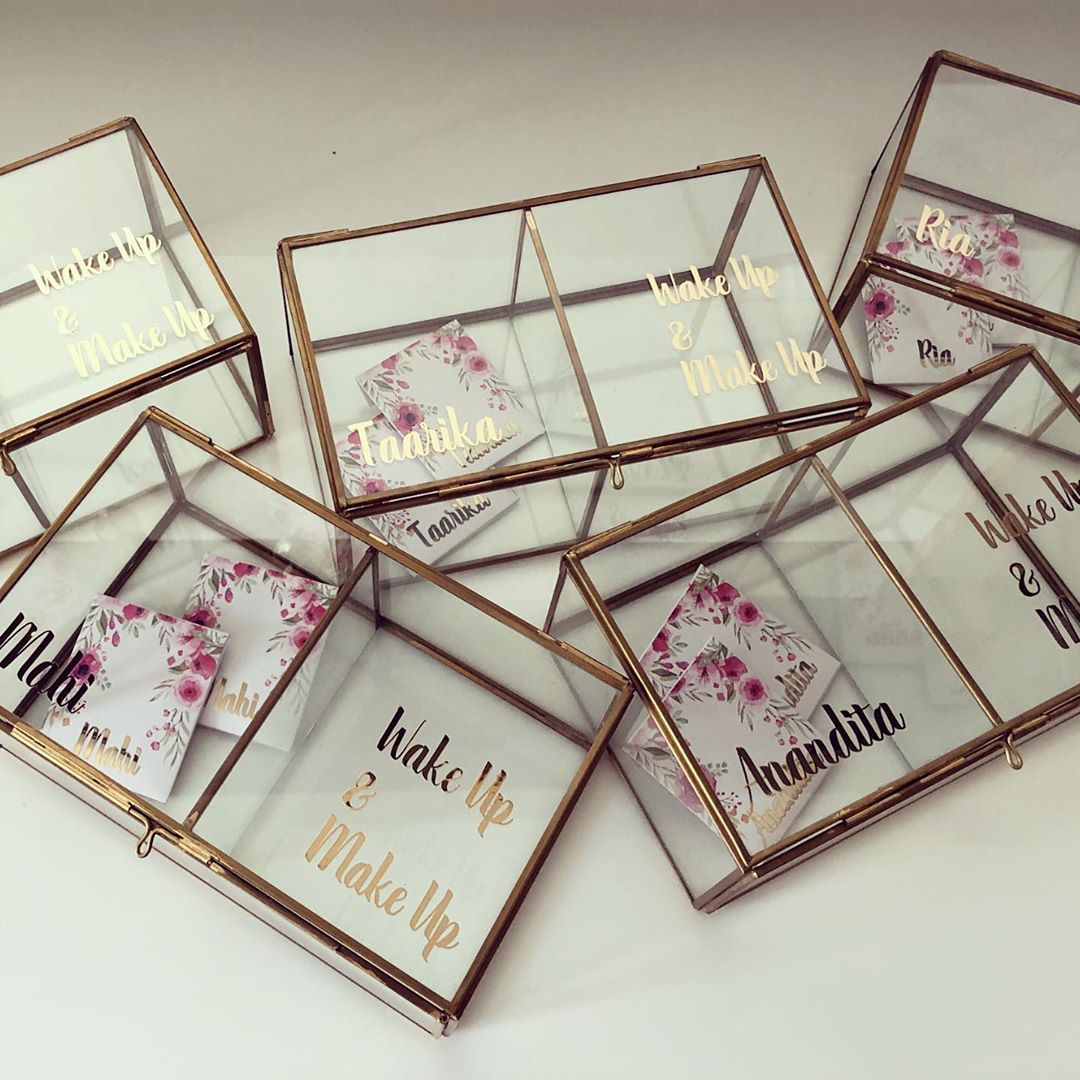 Images via Studio Works Co.★ 5
Glass curio boxes are not only perfect for your wedding invites, but for your bachelorette party too! These can be used as personal boxes or even makeup boxes later by your girls! You can get them customised by name or something cool!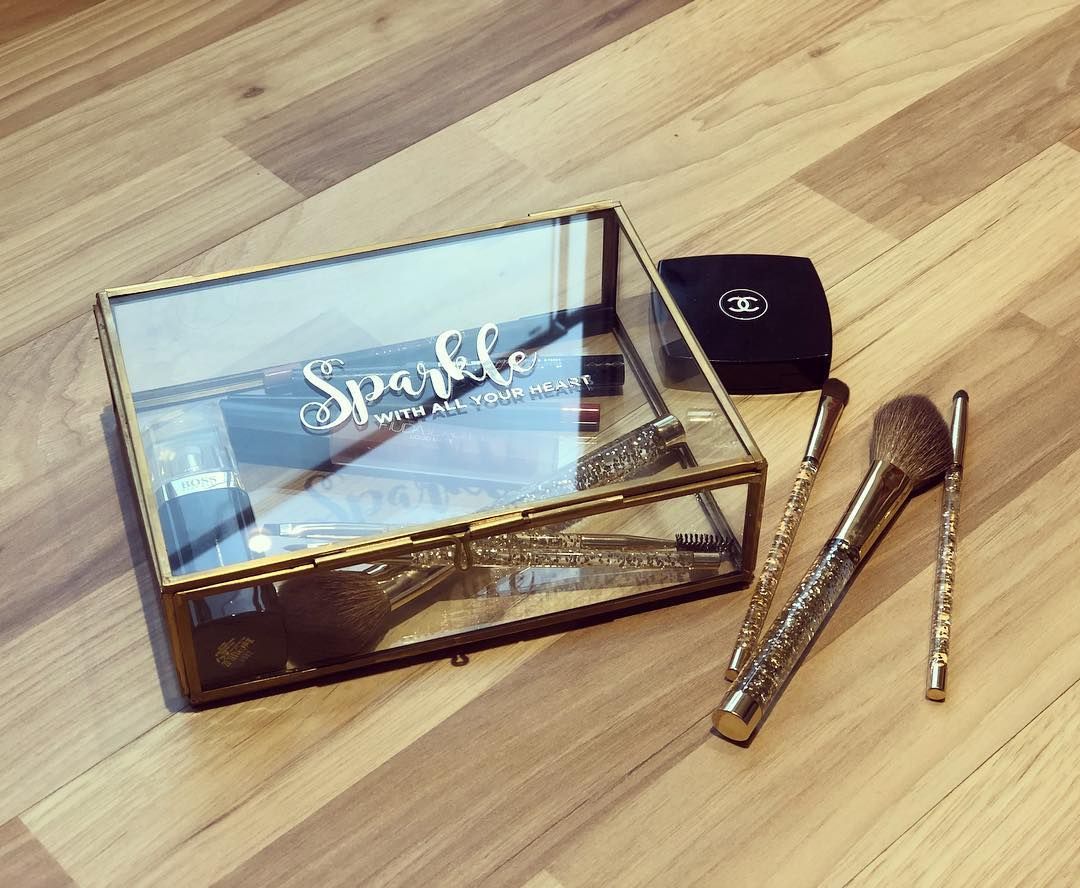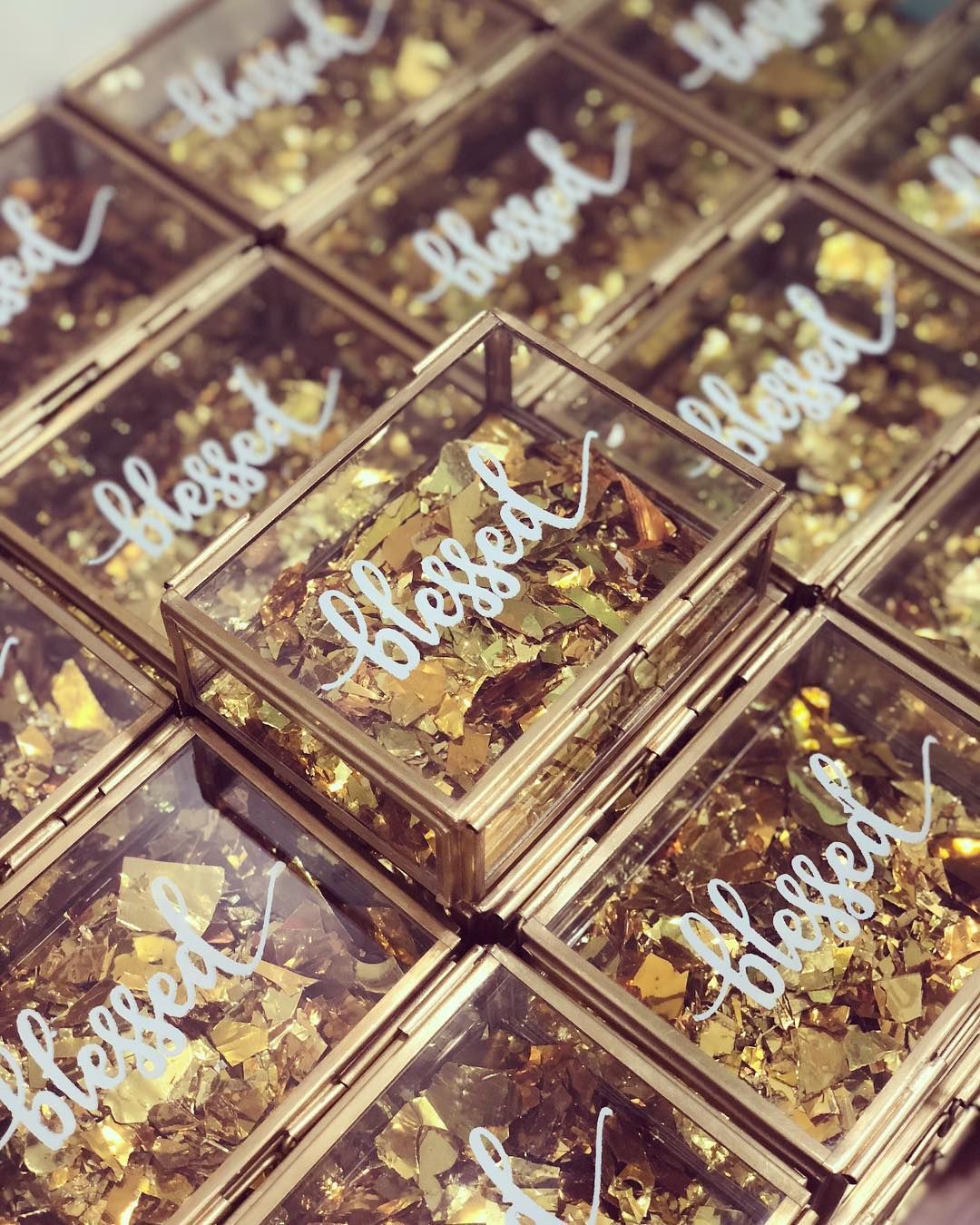 Images via Studio Works Co.★ 5
So what do you think? Is this something you would consider giving along with your wedding invite or to your girls on your bachelorette?
ALSO READ: This Bride Designed Her Wedding Invites Herself & They're The Most Unique Ones We Saw!