#Trending: The Pyjama Party Theme Is Taking Over Indian Weddings!
BY Apoorva | 31 Jan, 2020 | 4098 views | 2 min read
It's time for pyjama parties to rock the dance floor! More and more couples who are tying the knot are opting for a pyjama themed party as a pre-wedding or even post-wedding event. Remember those cute slumber party pjs you used to get for sleepovers? These are just the same, just more fun. Pyjama parties are simple cocktail parties with pyjamas as the dress code for the guests as well as the couple. This way the couple and the guests can relax about what to wear and what jewellery to select. It's a great way to unwind after a long wedding without having to worry about any designer dress to shop.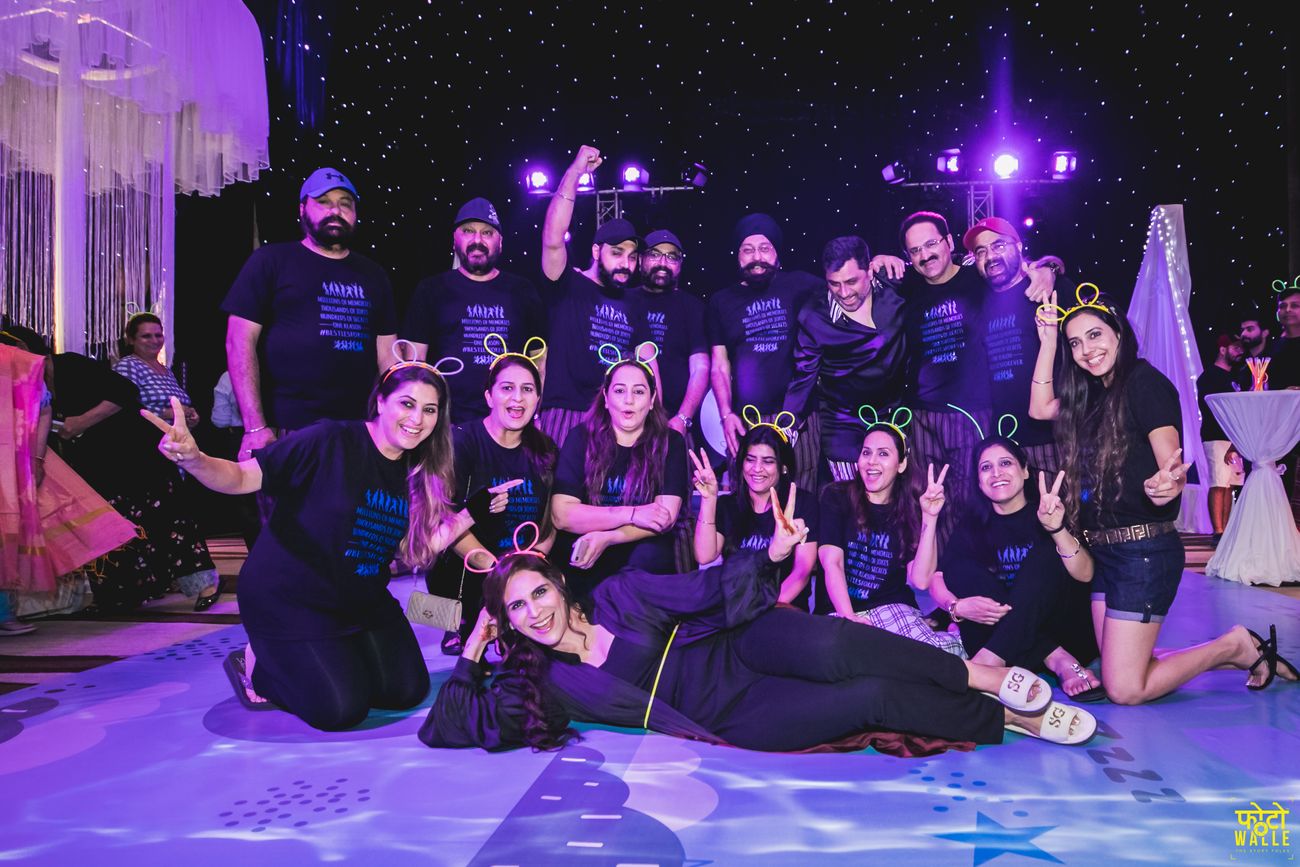 Image via Srishti and Ishaan's Real Wedding
Guests too love this as the vibe is relaxed and they too can chill with lounge wear with no worries about hair and makeup. There are so many fun things you can do at a pyjama party. Have a creative bar set up or even signature cocktail list. Think of all the fun team bride pyjamas, team groom, bride tribe pyjamas and so many more fun options you can pick from.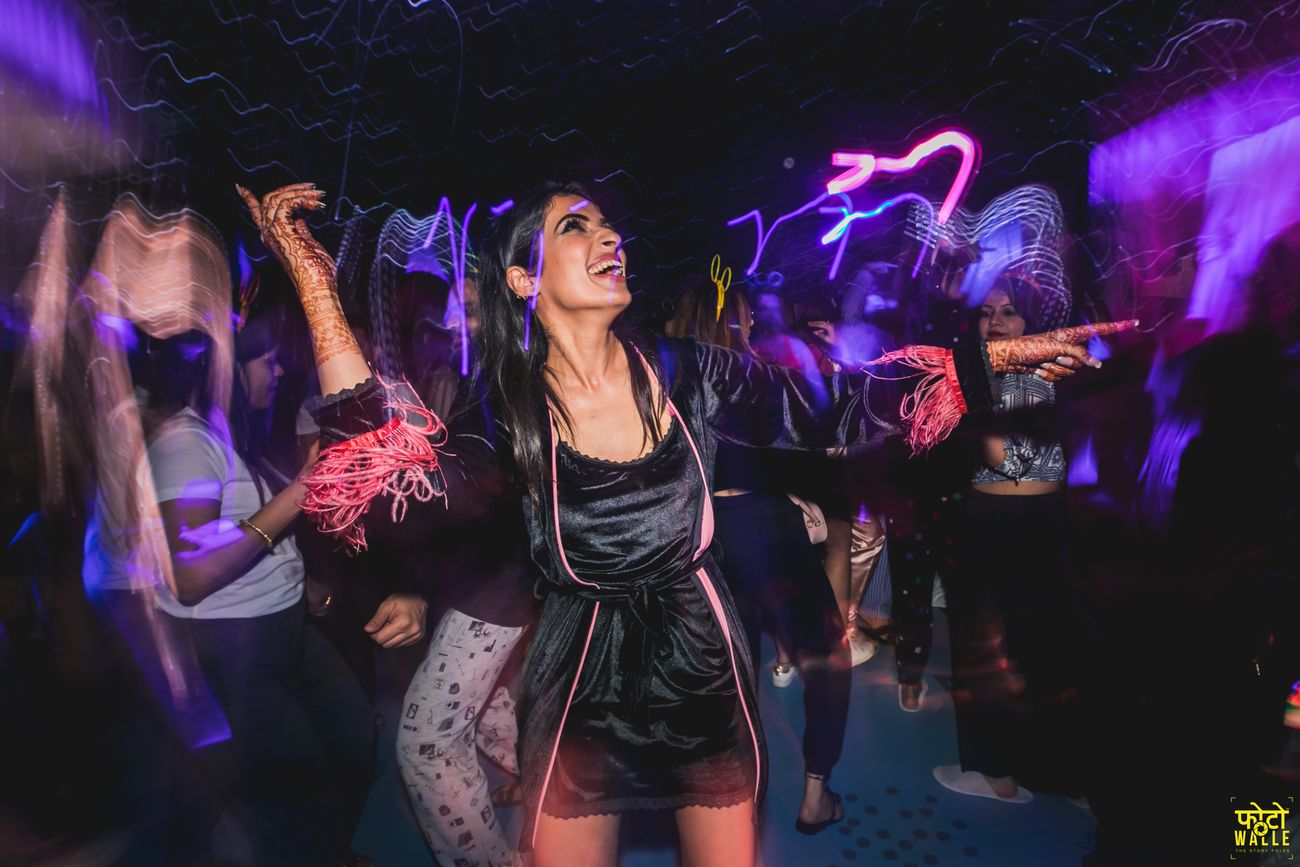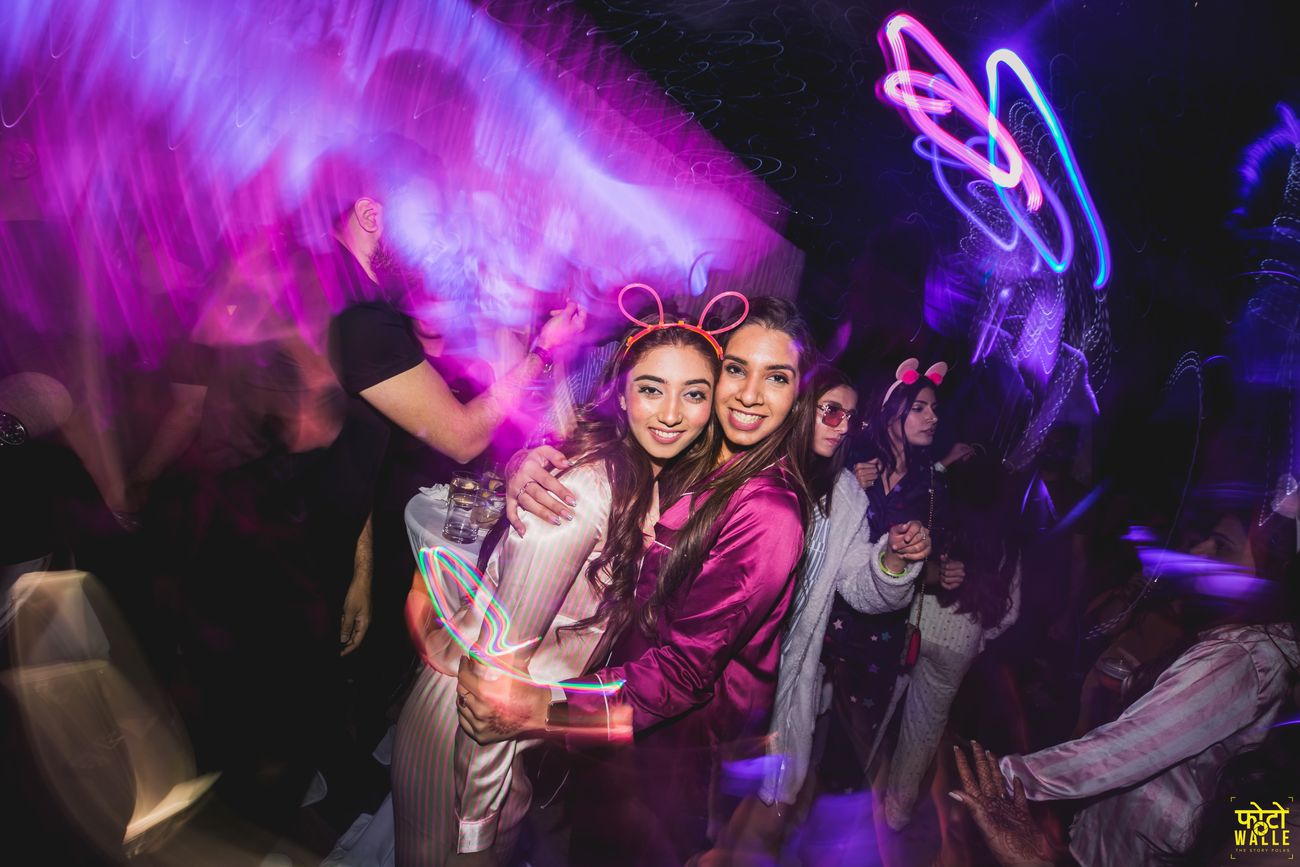 Image via Srishti and Ishaan's Real Wedding
This wedding had a onesie party... How adorable?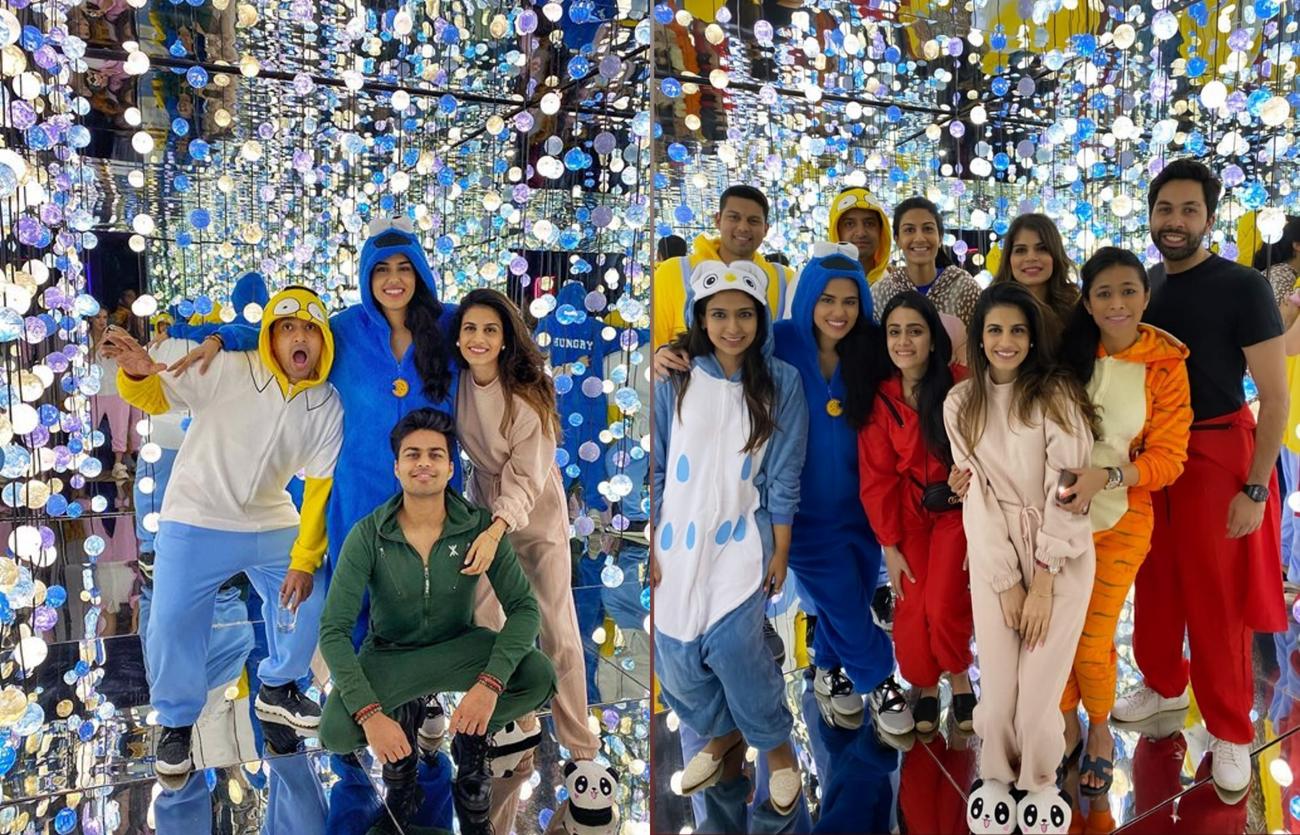 Image via Instagram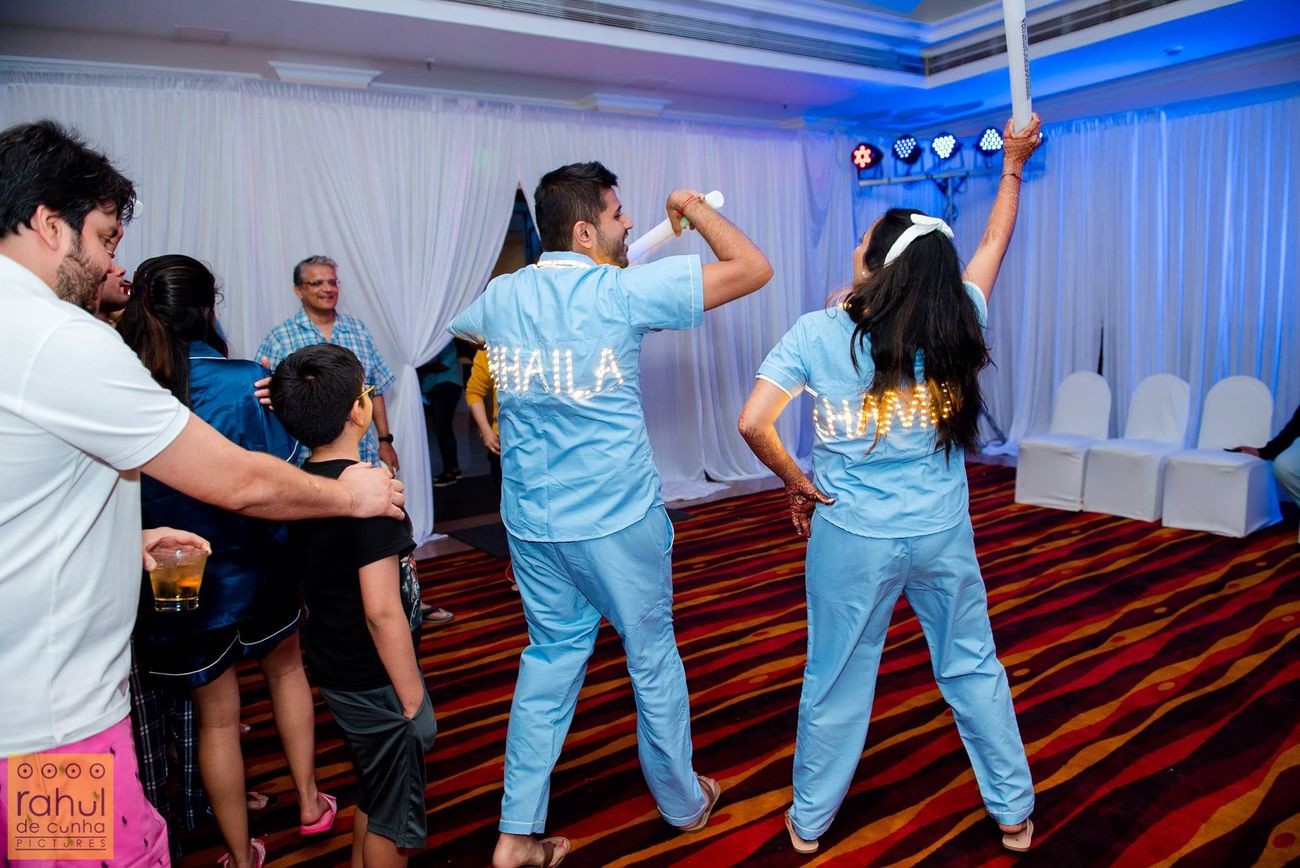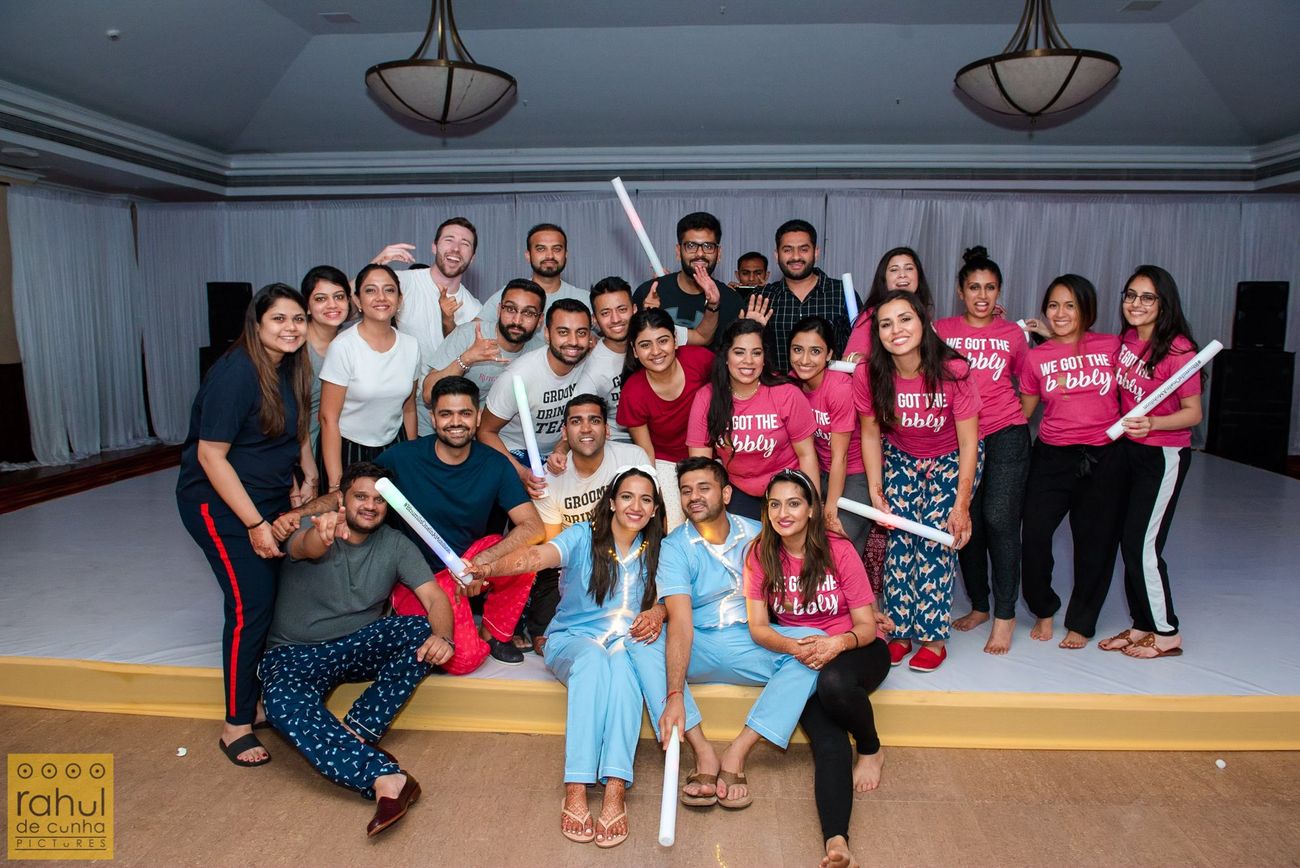 If you don't want to have your sangeet cocktail in a pyjama themed party, you can have a PJ themed after party instead! This way you get to dance your heart out in comfy pyjamas and so do your guests. You can also have a ton of games as well as drinking games for your PJ party. It's a great way for your families as well as friends to interact with each other.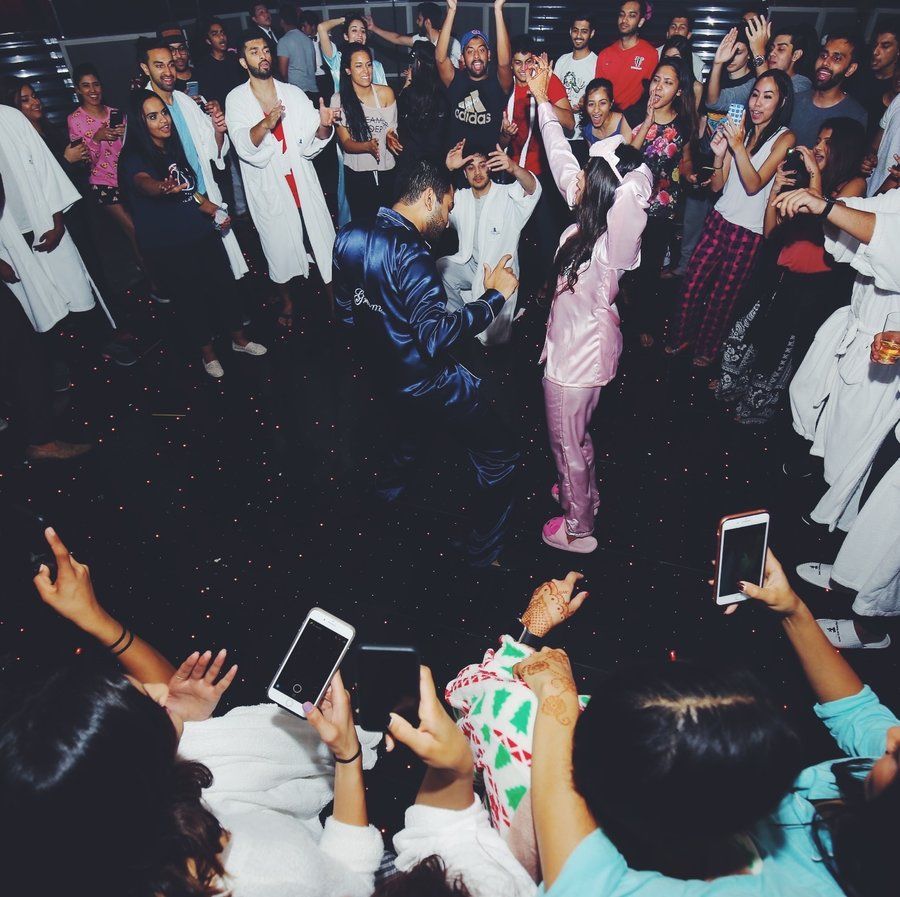 Image via Srishti and Ishaan's Real Wedding
Want do you think of this trend? 
If you want to extend your PJ fever even more, here's a fun bride who had a pre-wedding PJ themed shoot with her girl squad, complete with girls sleepover pjs!