#Trending: The Return of Black and White Photography in Weddings
BY Sakshi | 09 Jul, 2016 | 2633 views | 3 min read
"When you photograph people in colour, you photograph their clothes. But when you photograph people in Black and White, you photograph their souls." - Ted Grant
We know what you're thinking! Indian weddings are all about being colourful and happy. But somehow, the timelessness and beauty that a black and white photograph captures seems way more than some of the very colourful ones... it's like everything stopped in time for that very moment. Perfect to lend a vintage classy feel to the wedding, it is coming back, and how! Choosing a mix of colour and B&W photos in the finished wedding album looks amazing, and thanks to some stunning B&W photographs that we have spotted off late, WMG discussed the return of this trend with some of the big photographers in the Indian wedding scene today.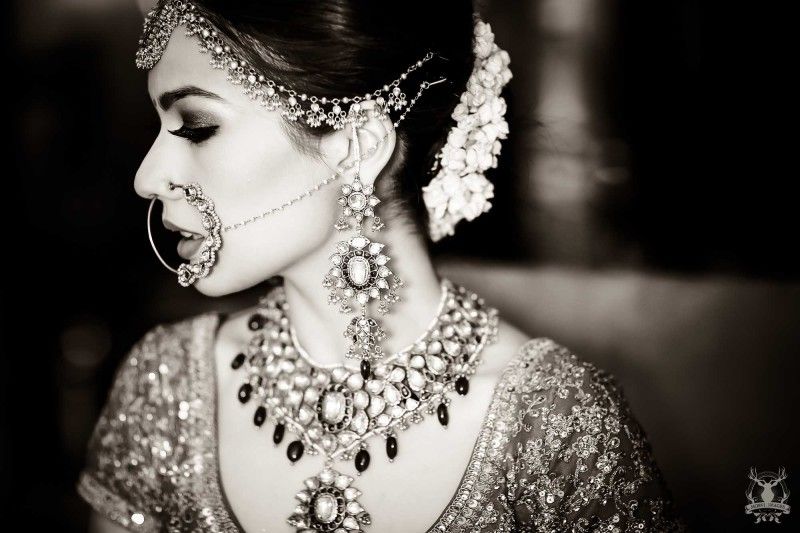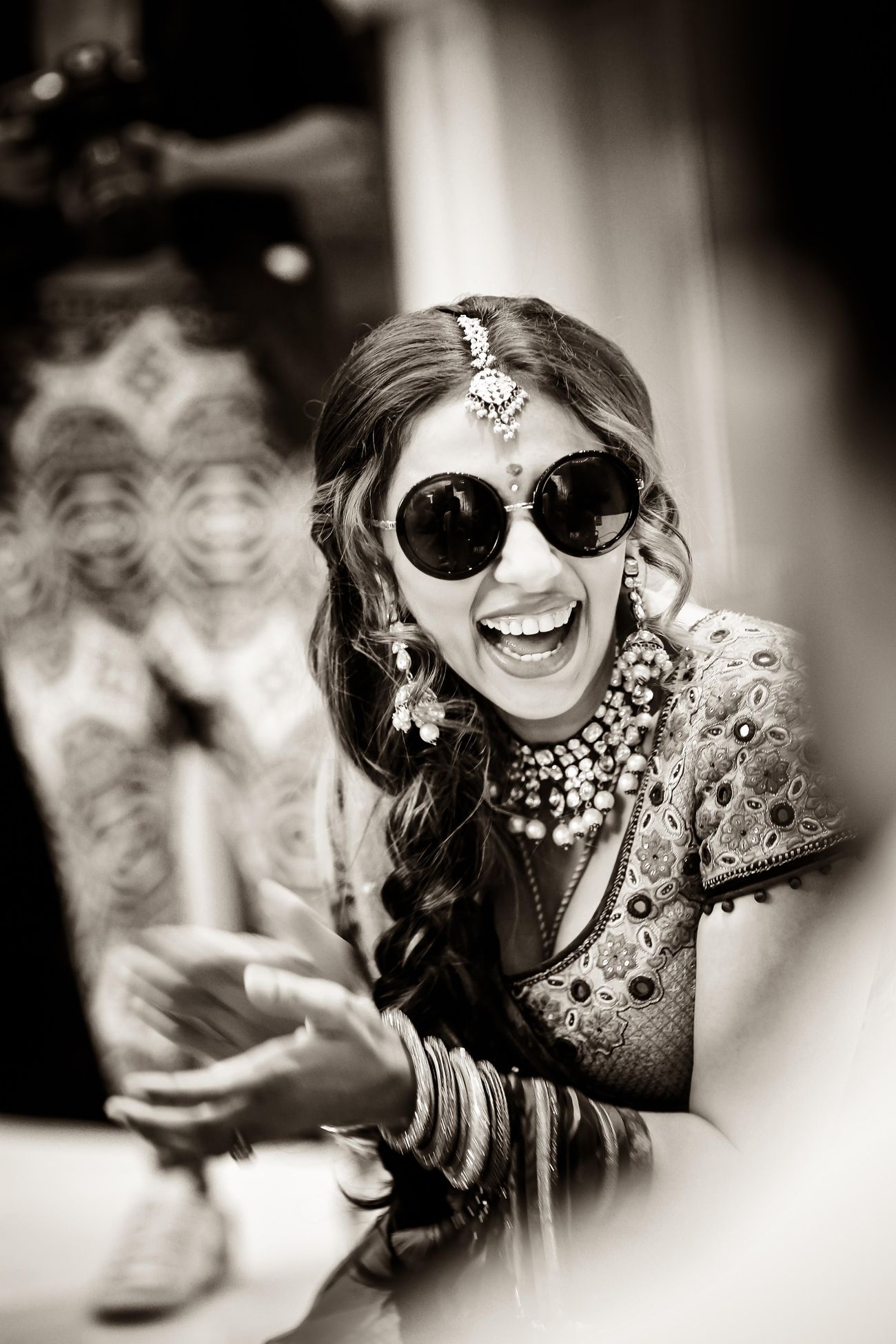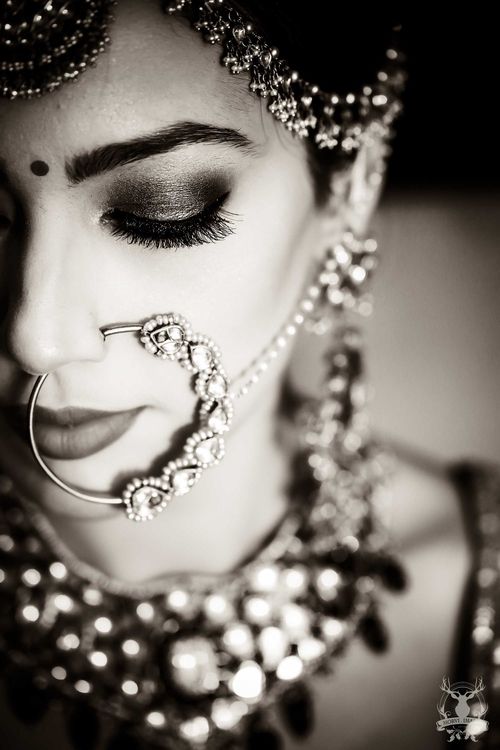 Images via Morvi Images
What makes B&W photos so appealing?
Morvi Kumari from

Morvi Images Photography

, a photographer who in a way revived Black & White wedding photos in the Indian wedding scene says, "The very first wedding that I clicked was all in B&W. There is something about monochrome that makes it so timeless. It highlights the texture, tonal contrast, shape, form and light. Or it could be the abundance of colour that make B&W a refreshing change. I want my pictures to contain a sense of stability that when ever the couple flips though them they roll into a momentum that whatever happens in their life, good bad or ugly, they will always have that moment. Always. That would be their family heirloom for generations to come."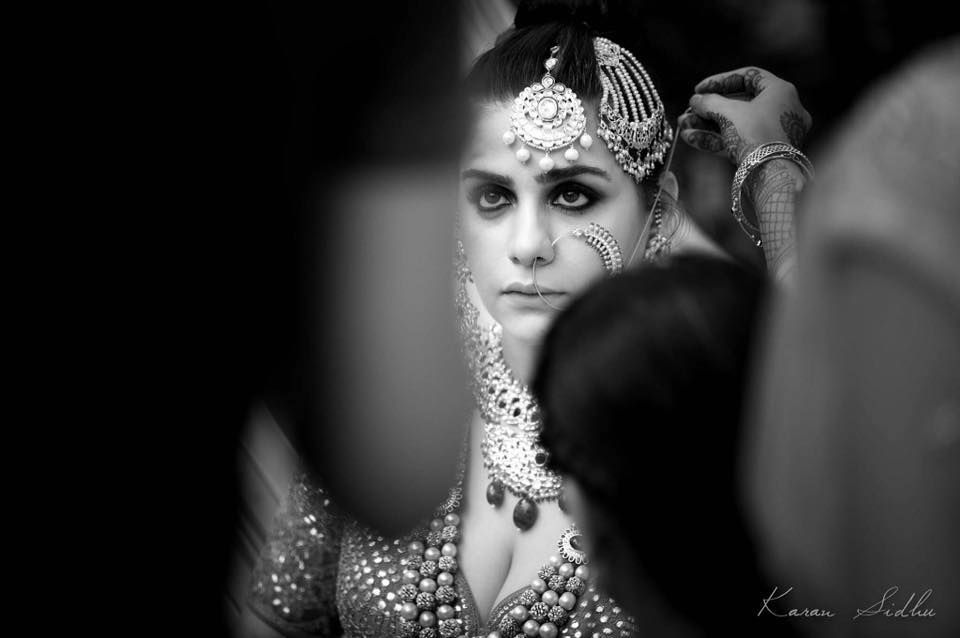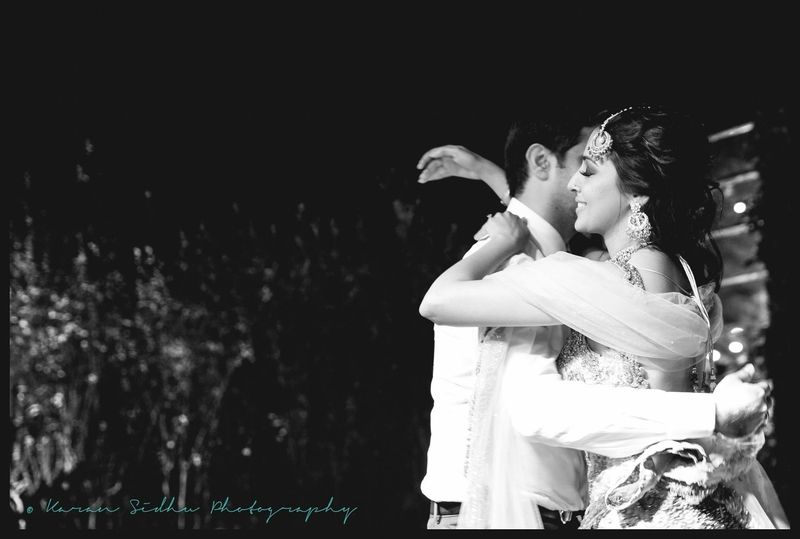 Images via Karan Sidhu Photography
What about B&W vs Colour?
Photographer Karan Sidhu from

Karan Sidhu Photography

says, "I love colors... but when it comes to conveying the true emotion in a picture, nothing does it better than a black and white... colours have a tendency of distracting the viewer and thereby take the attention away from the the real emotion in the photograph. It's ironic that so many of my clients tell me that they want more of colour photography but when they look at the final photos the 'oohs' and 'aah' come out on Black & white photography only."
What gives B&W wedding photos this sense of timelessness?
Angad Sodhi from

Fairytale Weddings by Angad B Sodhi

says, "B&W photography evokes a sense of nostalgia which works wonderfully for weddings. We've all grown up looking at those fraying old B&W pictures of our grandparents and even our own parents in their youth which serve as a romantic memory of what once was.. Somehow this same sense of nostalgia passes into images from momentous occasions even from a week ago, when you see them in monochrome."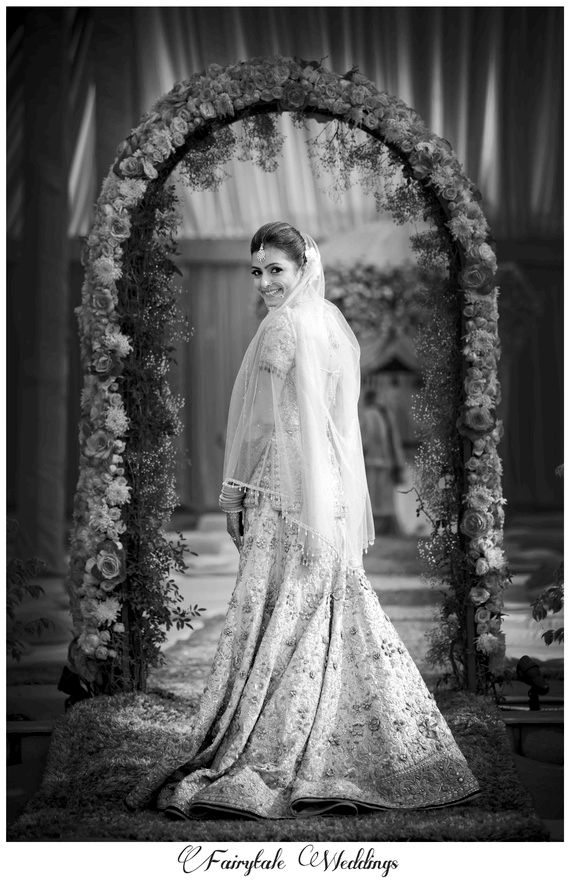 Image via Fairytale Weddings by Angad B Sodhi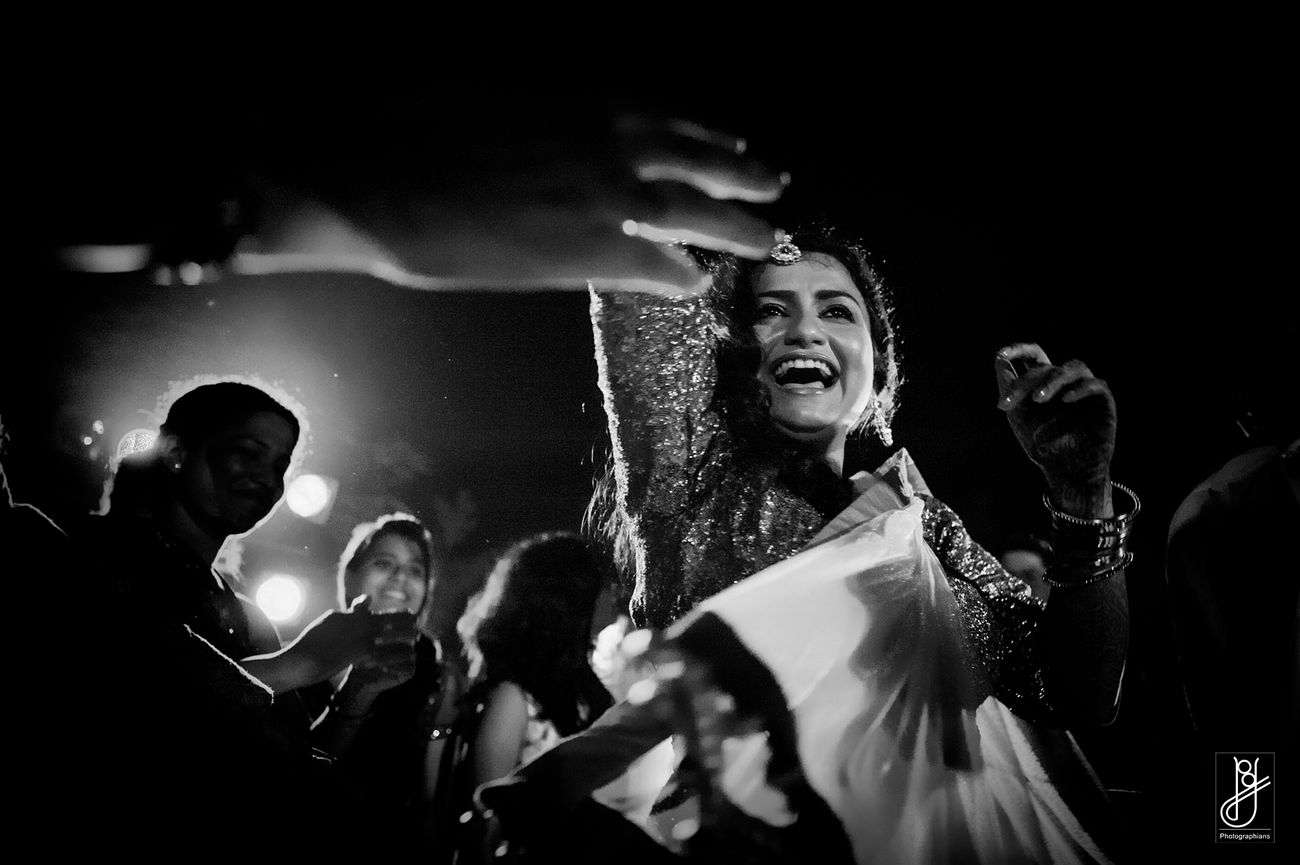 Photo by Photographians★ 4.9
What type of shots work best when it comes to B&W wedding photography?
Morvi Kumari says, "Black and white could be best worked on portraits, landscapes, moments, details, architecture and still life."
Photographians add " Photographs where form and content are much more important than anything else, photographs which conveys emotion and subtlety of the moment captured. Photographs which feel complete within themselves with their soulfulness even with the absence of color."
Tell us girls, would you really go for a black and white shoot?