Tropical Wedding In Goa With Crazy Fun Photographs...
BY Latha Sunadh | 05 Jul, 2017 | 682 views | 5 min read
A bride dancing around making faces in a Kanjeevaram? That pretty much set the mood for this quaint intimate Goa wedding. This one had so many cute ideas that were very modern and out-of-the-box, a fun hashtag, a beautiful English ceremony and some interesting outfits. Photography by Pixelstory.in★ 5 was delightful while the Holiday Inn Resort Goa★ 4.3 made the whole shebang look delish. 
Meet Anant & Tanisha
"Anant and I met one cold December morning at Paris airport in 2014. It was the best 10 days of our lives. I remember getting on the flight to Paris and thinking - "Wow Tanisha, this is probably going to turn out to be the best decision you ever made or the worst one you ever made". 
I think we both knew this was it BEFORE we met in Paris but we were too afraid to admit it, it went against everything logical in life.  A recommendation from a common family friend to both our dads resulted in Anant's dad endlessly nagging him to email me. That polite Canadian email then turned into endless phone calls and hours of Skype which resulted in us meeting in Paris about 2 months after that first email. As one quotes at our wedding said, "It was love at first Skype" hehe" explains Tanisha.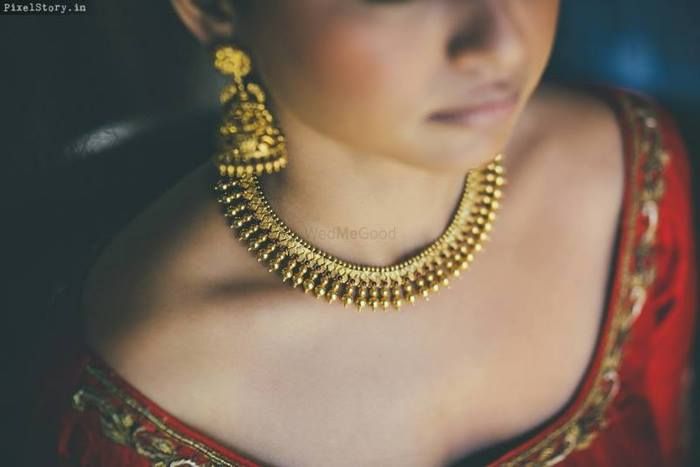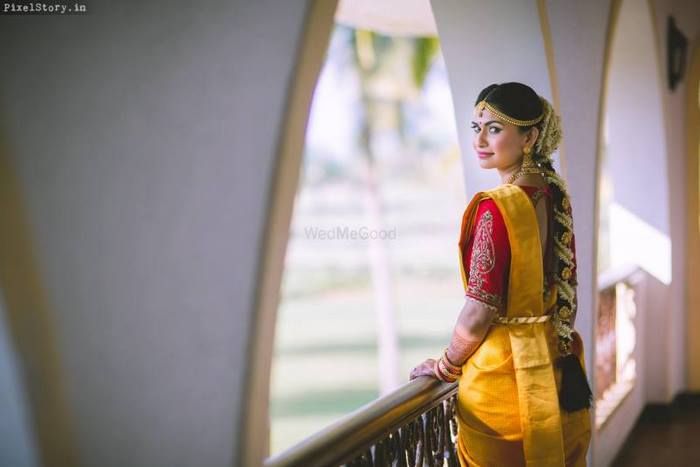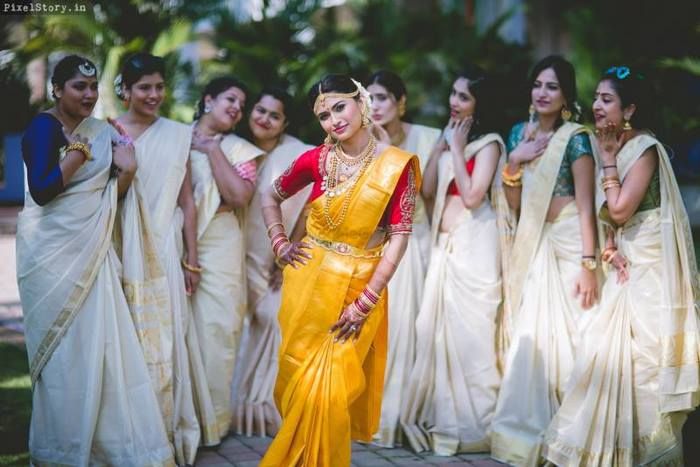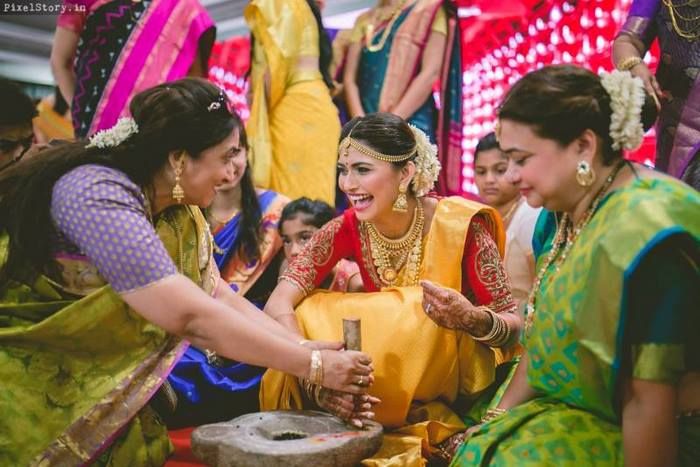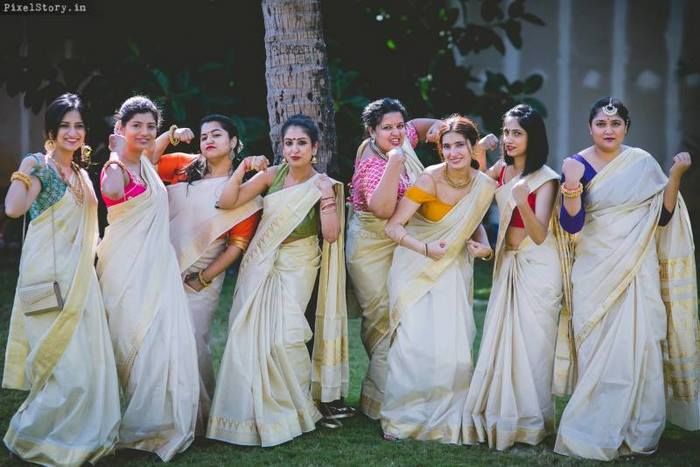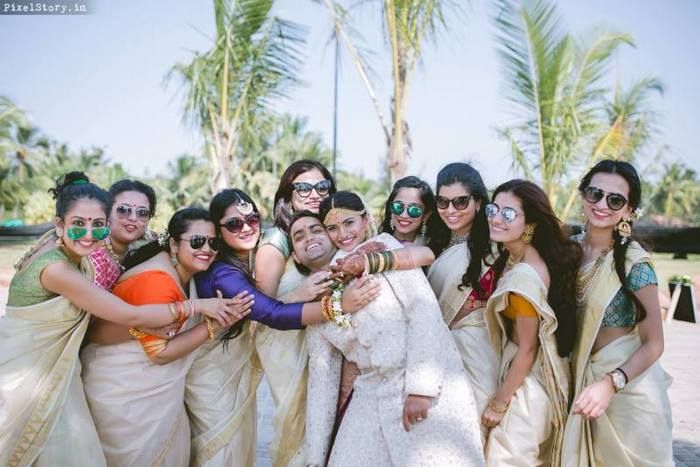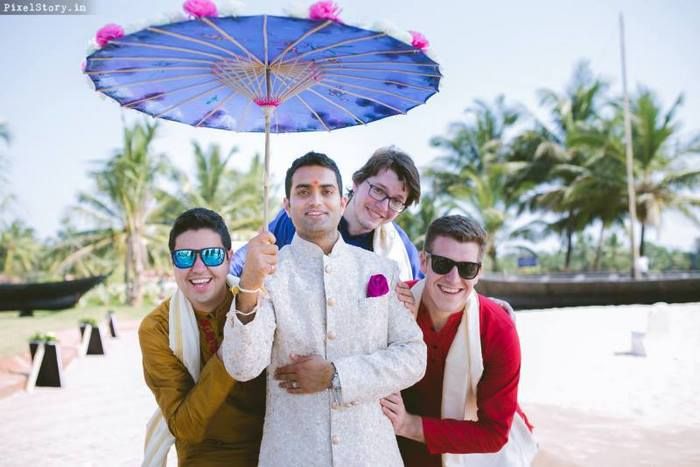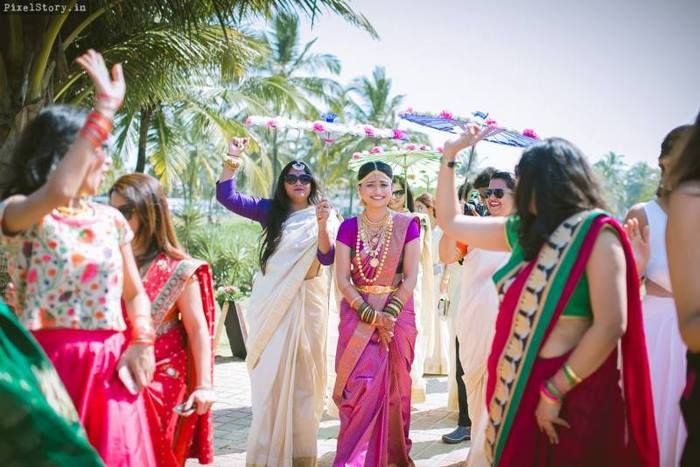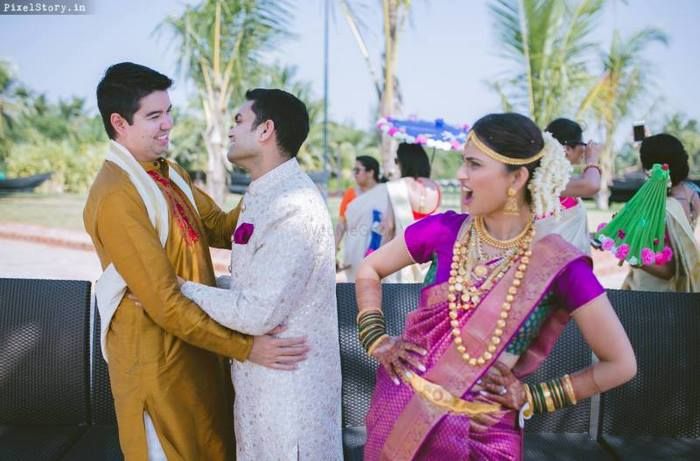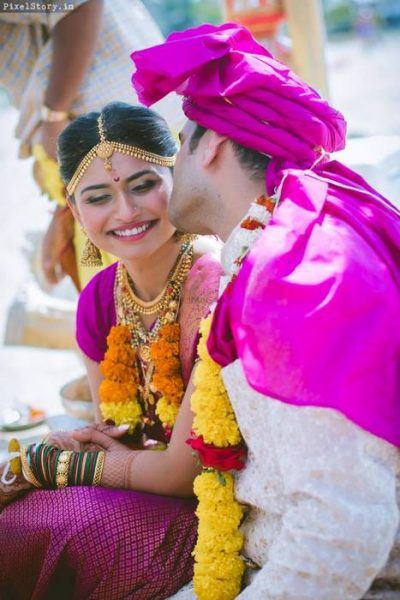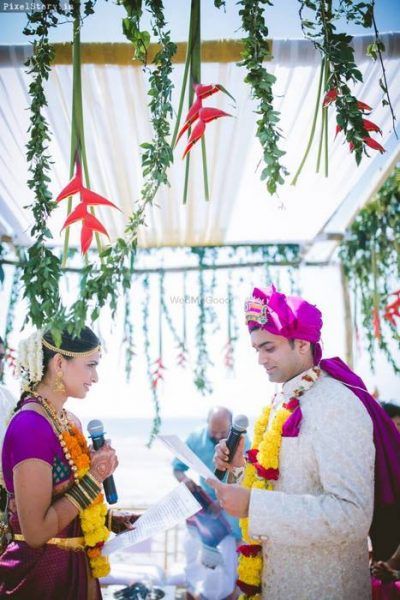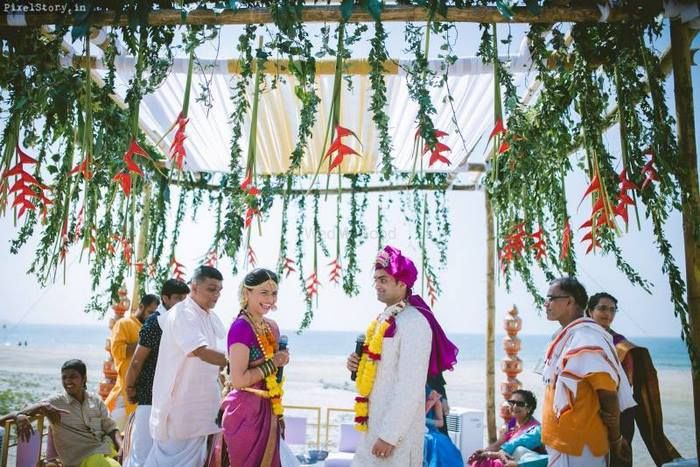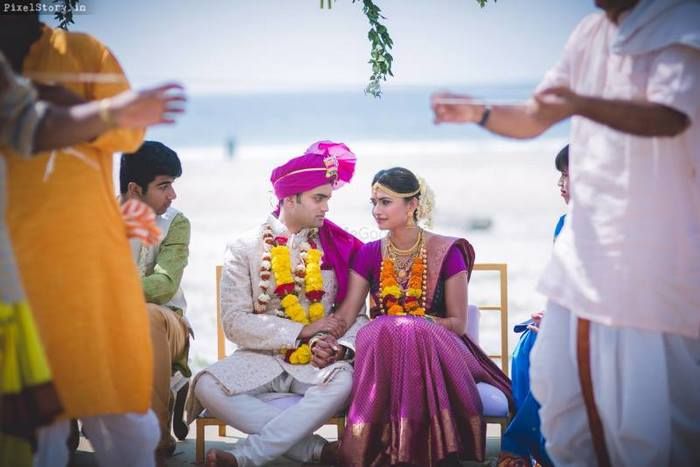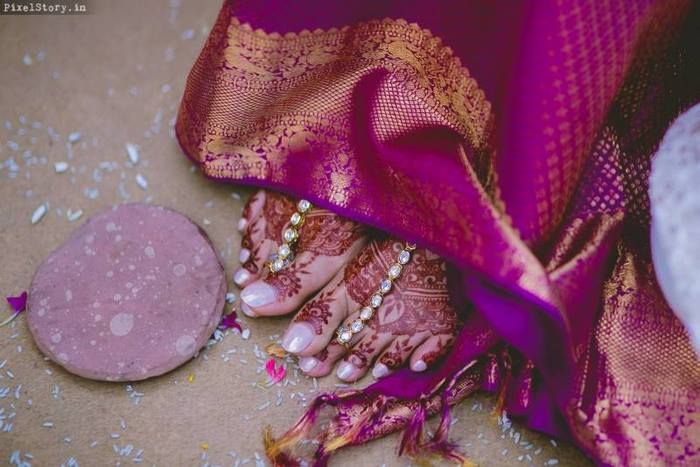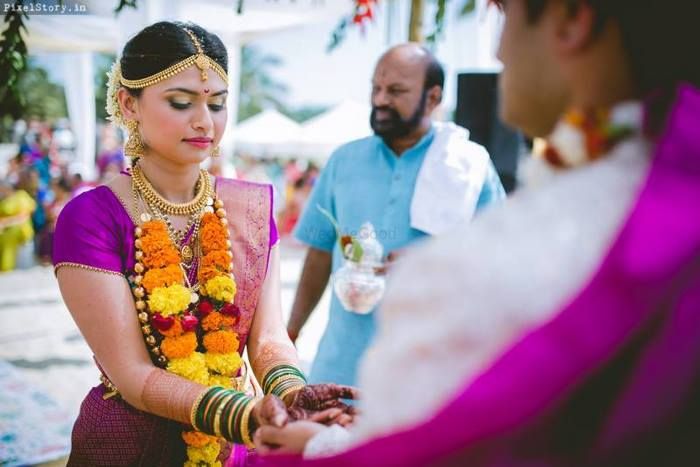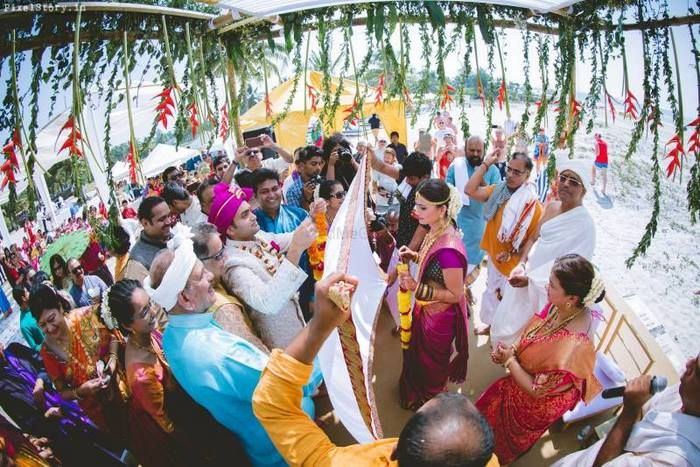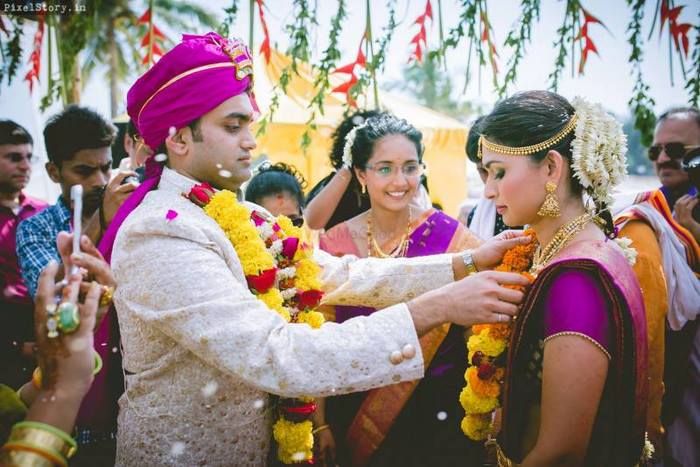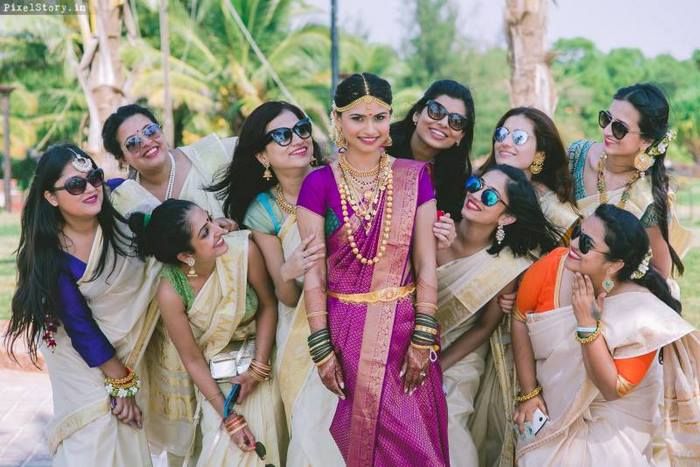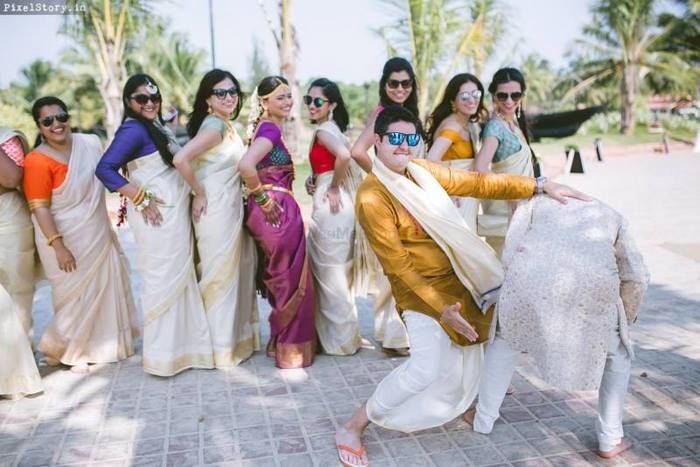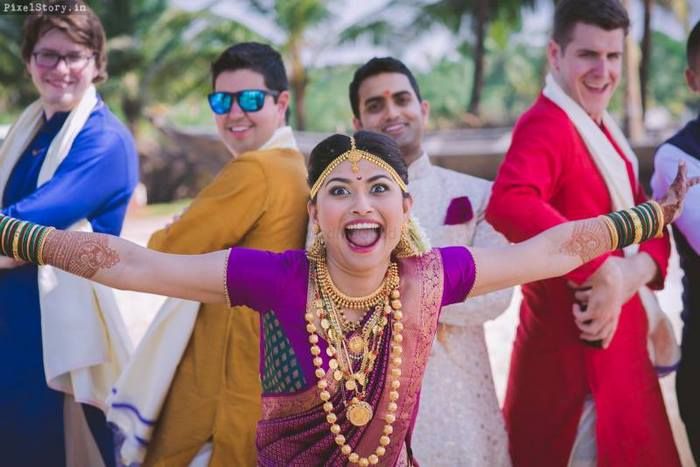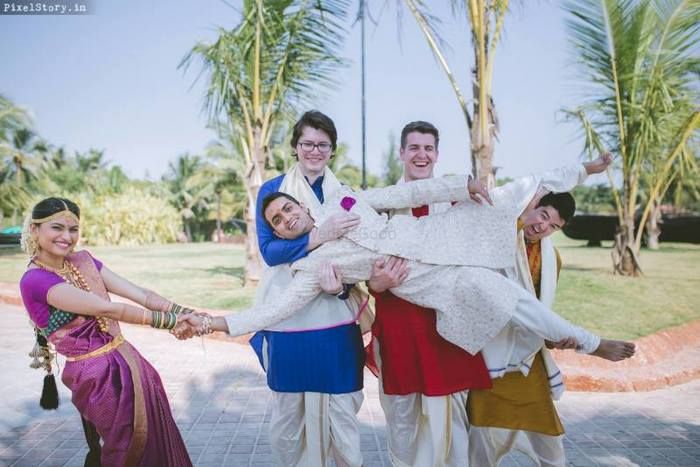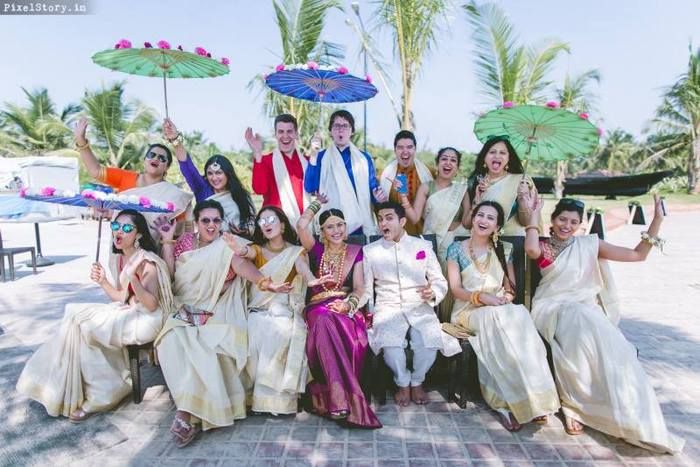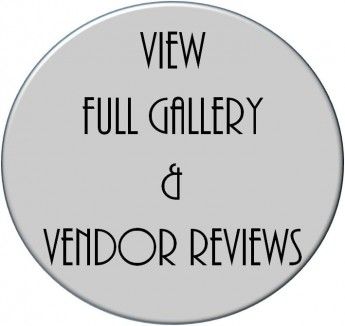 From The Bride:
We had planned for 180 guests which then ended up being 200 but I still feel accomplished. I really wanted an intimate wedding that's simple, elegant and fun. At the same time, it had to be personalized 
and budget friendly and a traditional South Indian wedding with a modern twist. We wanted great food, which was the main reason we picked The Holiday Inn Resort as the venue cause their food is so underrated. Of course, we faced some challenges because we had to plan the wedding from Canada. 
There were so many little things in the wedding that most people might or might not have noticed. But they were my favourite things. 
The invite with no envelopes: A hexegon-ish shaped card that folded in itself and was sealed with gold wax seal. It was hard work but totally worth it. The mastermind behind the design and concept was Shreena Doshi (a very special friend) & the team at 'All That Jazz'.
The groom cufflinks at the reception: They had the coordinates of the Charles de Gaulle airport in Paris where we first met. 
Giveaways: I got custom fortune cookies made (The fortune was customized to be a thank you note) 
Pathway decor: My husband and I both made up fun quotes for the pathway decor and they were cute, and gave an insight to our relationship. 
The pandit: He was a highlight of the ceremony. He had beautifully-crafted English explanations to some of the main parts of the ceremony. It was great because most of our friends were not from India. 
Bridesmaids outfits: My mum gets a lot of credit for helping me pick the right saree that would look good on all my girls. Each one wore a different coloured blouse and rocked it. 
Wedding hashtag: #WifeOfPai (the grooms name is Anant Pai). Everyone that heard this loved it and laughed about it and most importantly remembered it.
For my Photographer vendor, my decision to hire Pixel story was based on good instinct and chemistry.   I chatted with Sudha (the wife from the husband-wife duo who's secret life is wedding photography) and I loved her and I just wanted them to capture our wedding. They also surprised us with a live edit at the Reception. That live edit now has 4778 views on Vimeo and I'm sure 4000 of those was my husband and I playing the video on loop while we were honeymooning in the Maldives. 
The person who did my hair was a VERY dear family friend. He and my mum coloured and styled my hair since 6 months before the wedding to get the right look. My makeup artist was recommended by Wendell Rodricks and I didn't need to think twice before hiring her. She also really pushed me to use airbrush makeup which was so awesome. It was lightweight, sweat proof and totally worth the extra money.
Outfits were well-thought-out. Obviously, I love my designer lehengas but I did not want to splurge on every outfit, I just wanted to be practical with my dream outfits. I splurged on my wedding Kanjivarams and the Reception outfit, a saree gown by Tarun Tahiliani + classic Black louboutins. I was really practical about my Sangeet Lehenga (which everyone thought was spectacular) but was my cheapest outfit which I bought from a random store and then got it fitted with a designer (it's all about the fitting). It also went perfectly with our 'Sky Full of Stars" themed Sangeet.