Udaipur Wedding With A Touch of Royalty!
BY Latha Sunadh | 14 Apr, 2017 | 1818 views | 5 min read
From her beautiful mehendi design to the co-ordinated leheriya scarfs she gave her bridesmaids (such a great idea) Deepal clearly has an eye for detail.  This bride wanted to stay close to her heritage and that she did looking like the quintessential Rajasthani bride .While the superb venue, 
The Ananta
 showcased the royal side of the wedding, 
Morvi Images Photography
, the photographer, showed us the couple's candid side!
Meet Deepal & Abhinav
"Abhinav and I have been friends from college, but things started when we met at a common friends 
wedding - that's when
 we fell for each other. What really attracted me to him is his really big heart and most genuine smile. It's very hard for people to not love him so obviously I couldn't help myself :P What made me sure that I wanted to marry him was meeting his parents who are the nicest people I have ever met in my life. I often joked to my own mom that I am more sure about marrying the family than Abhinav :P As a couple, we are not very romantic and mushy in the most conventional sense. You will always find us fighting about silly things and teasing each other all day long, but that's us!" explains Deepal.
 The Mehendi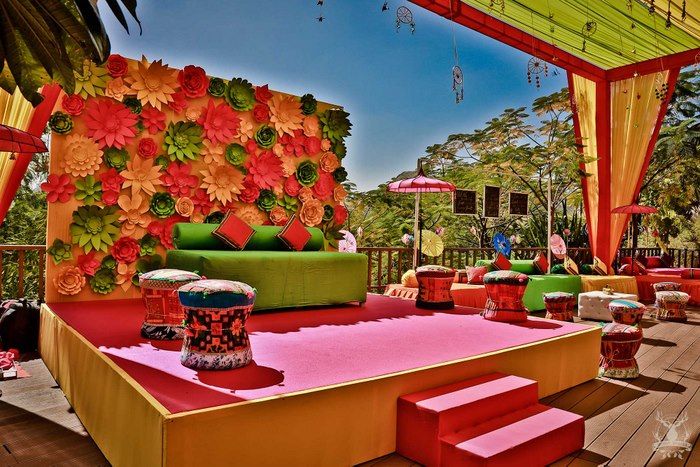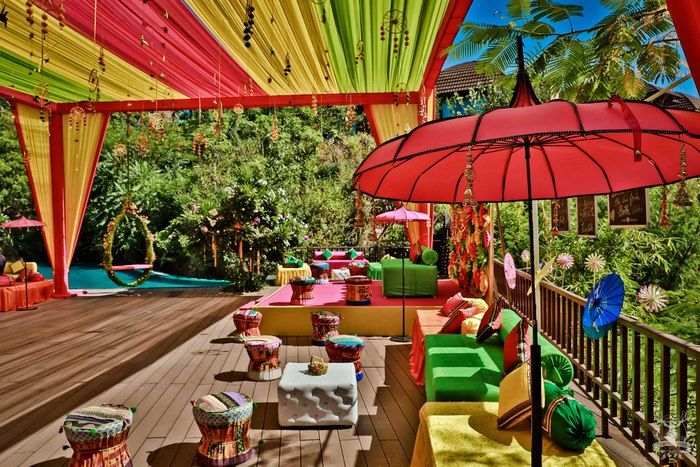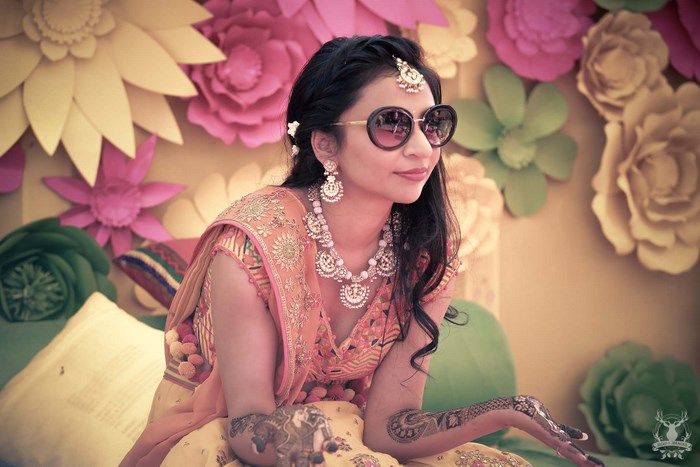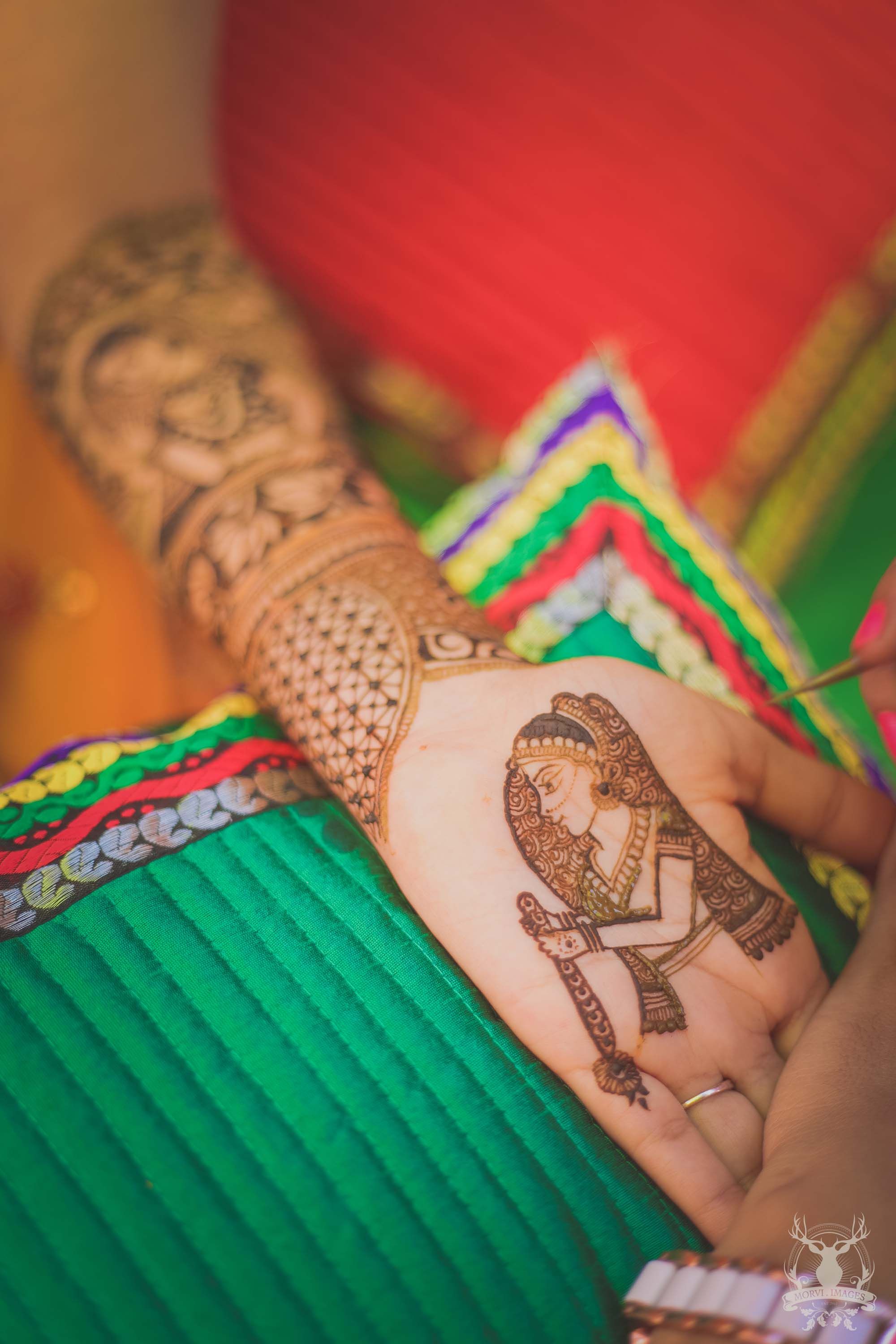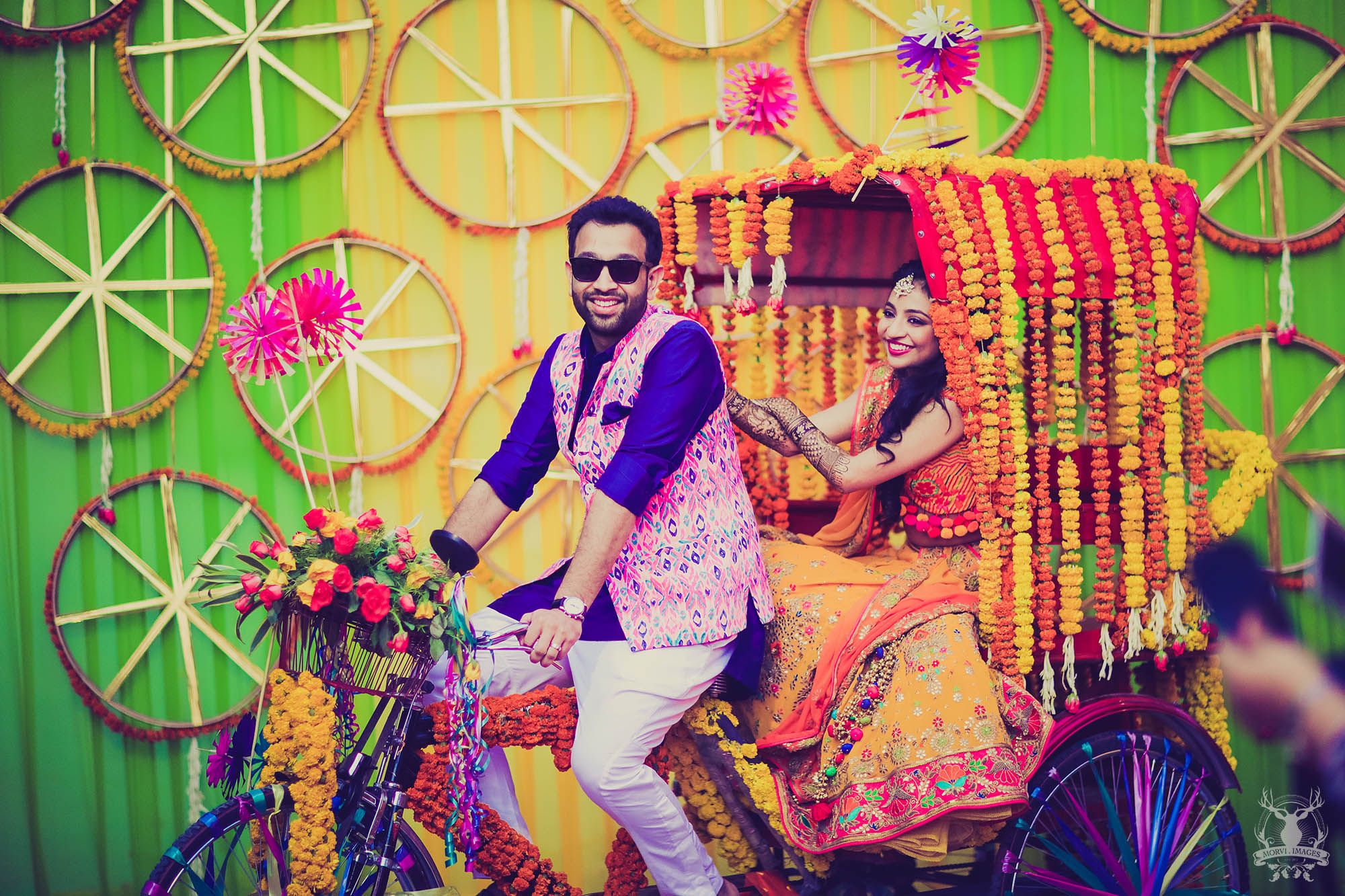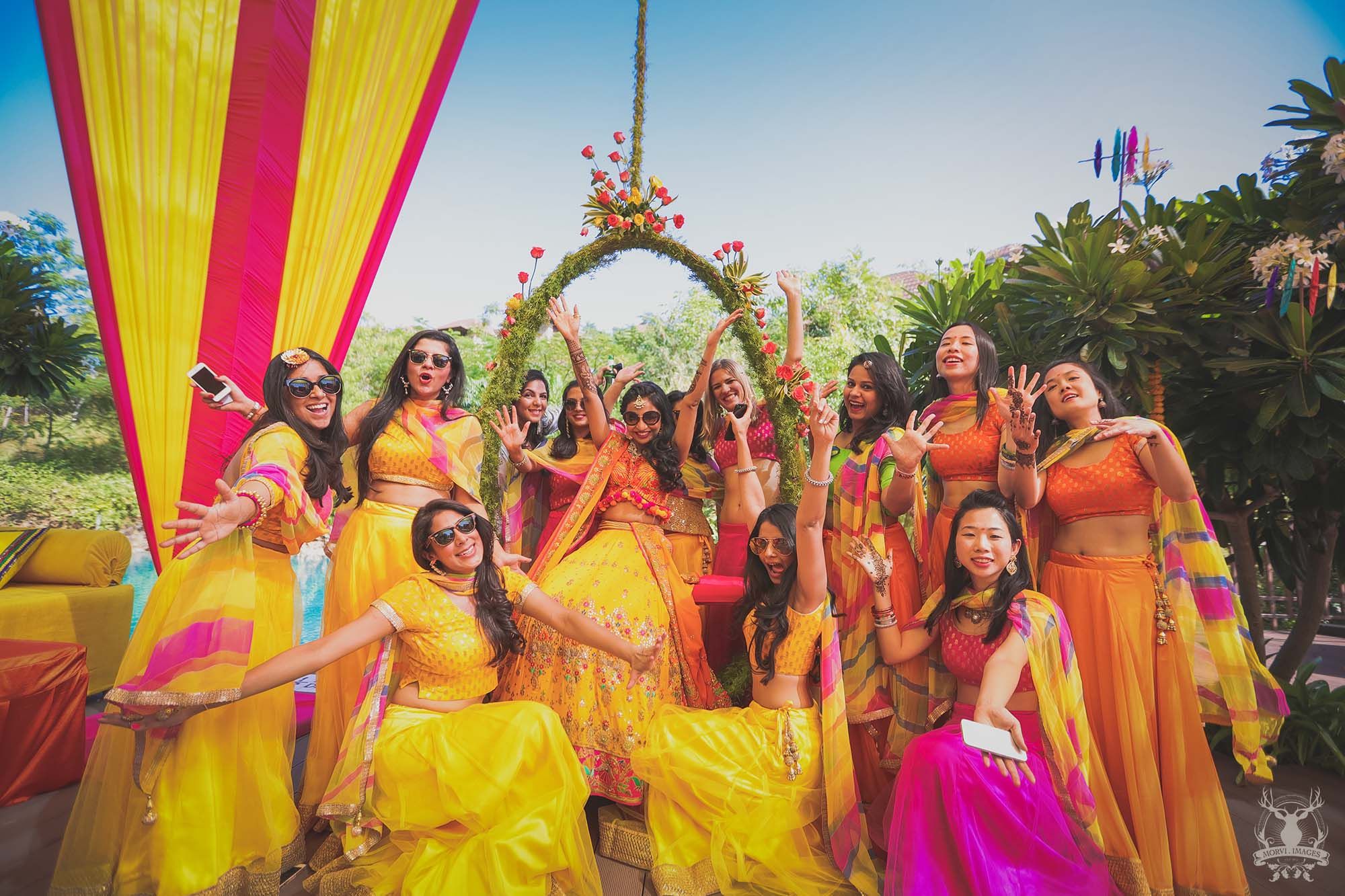 The Sangeet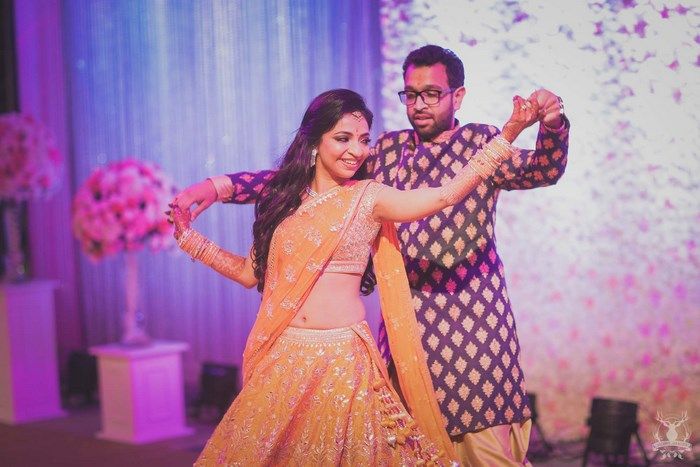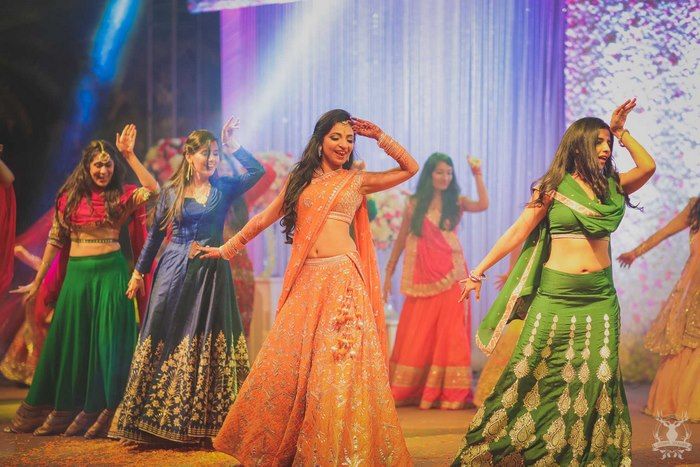 From The Bride: 
Both the families were very sure of the fact that we wanted a destination 
wedding
 with only very close family and friends. Being very proud of my heritage secretly I always wanted to get married in Rajasthan and thankfully that
had a big role in zeroing down the venue. So after a lot of discussion and research we narrowed down on the City of Lakes for its sheer beauty. Ananta, Udaipur with its pool deck and sprawling lawns was the perfect destination for the 
wedding
 I had always imagined. And Ramada served as a rustic Indian Palace for the boy side's stay. I love detailing so I paid a lot of attention to the décor, ambience and theme of all the functions.
My bridesmaid plans were really about a deep love for tradition and colour. I always knew I wanted to gift my besties leheriya lehengas, which they all sportingly wore for the mehendi function. I gifted them these favours via a childish poem written by me, personalized with handwritten titles packed in gorgeous saree bags stitched by my mom" explains Deepal.
"Literally after months of pinning, sorting and meeting lots of over priced event planners I finally found a team who matched my vision and sensibilities. Priyanka from Clique events with her team really delivered on all the different
aspects I desired for the functions. My most favorite function was obviously the mehendi and I had a lot of fun planning it. We organised a lunch by the poolside deck, moving away from the typical genda décor, we focused on a play of colour with different elements like a beautiful hanging swing decorated with twigs and flowers, paper flower background for the bridal stage and colourful phirnis, dream catchers and birds. I love the feeling of a carnival so along with the usual bangle and jutti vendors we added a gudiya ke baal, chuski counter and a parrot fortune teller tied up the theme of birds for the 
wedding
 beautifully.
Mehendi was followed by a lovely cocktail night in which we had a performance by a traditional Rajasthani singer Mr. Mame Khan, followed by the members of the family singing and dancing till the wee hours of the morning. Both our familes love dancing, so we chose to have the sangeet at the amphitheater and capitalized on the 40 foot long stage by having more than 20 people perform on one song. It was the most beautiful setting with a very romantic flower and chandelier back drop for the stage and hanging orchids at the dinner tables.
The highlight of the main 
wedding
 day was the vedi. We covered the entire roof with flowers from the outside and had a flower chandelier finished with kaleeras for the pheras inside," adds Deepal.
"As for my photographer, I have seen M
orvi
's work and I knew I had to have her for the 
wedding
!
Morvi
is a sheer genius who will find the most artistic play in the most ordinary setting. More than a photographer she is a friend who helped me plan and style my looks for the big day and calmed any 
wedding
 jitters. She calls herself 'thirsty for good pictures' and pushes herself to deliver better each time but will never make you do something you are not comfortable with. Also a big shoutout to her team who were very professional and non obtrusive at the functions," adds Deepal.