We Took 40K To 6 Different Labels To Find A Mehendi Outfit, & Here's What We Got!
BY Sakshi | 18 Oct, 2018 | 7893 views | 3 min read
The Mehendi outfit is one with which you can have most fun and be as experimental as you want! Yep, it's totally up to you- whether you want to be bright, pastel, simple or OTT- every look works for a function like the Mehendi! So we decided to try shopping for a nice Mehendi outfit in a budget of 40K- and we got some real gems in that budget- from simple to plain, you'll find something for every kind of bride!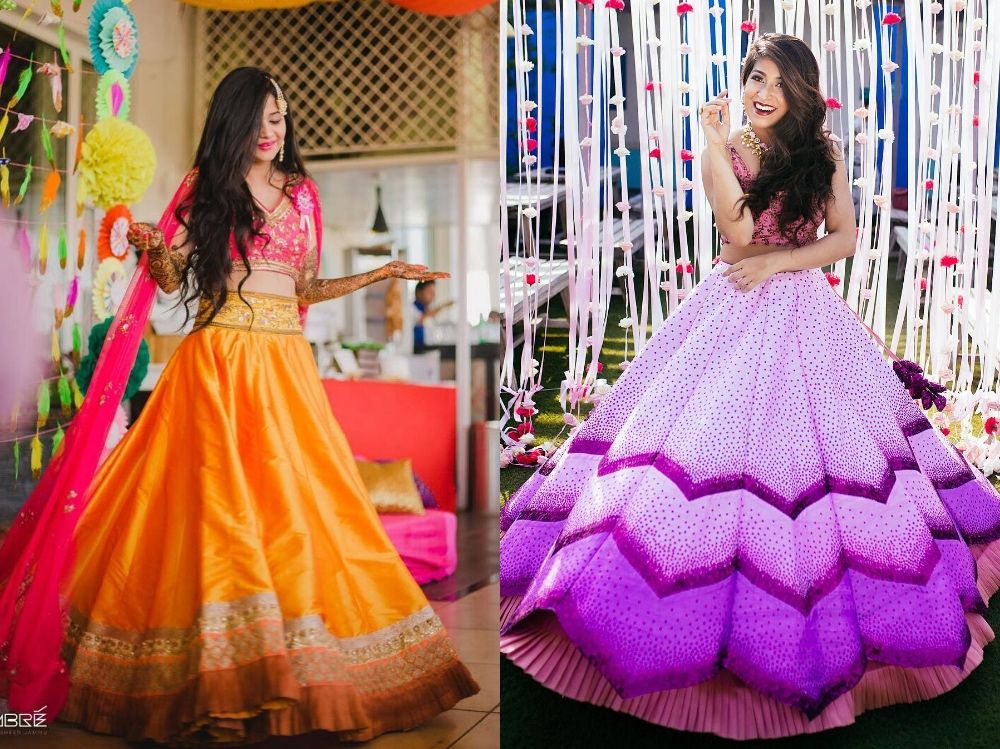 Left one for INR 32,950; Purple one on right for INR 39,950.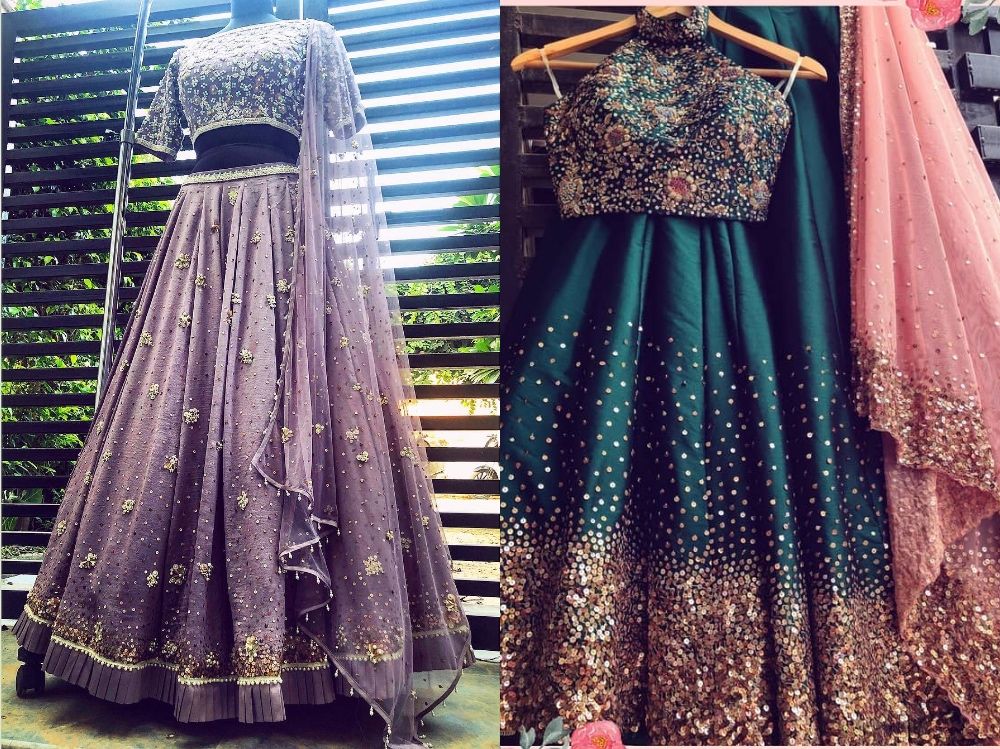 Left one in lilac for INR 37,950; Right one for INR 34,950.
This label has some super amazing designs for the Mehendi, and we are legit in love with the bright purple one! So pretty and dainty!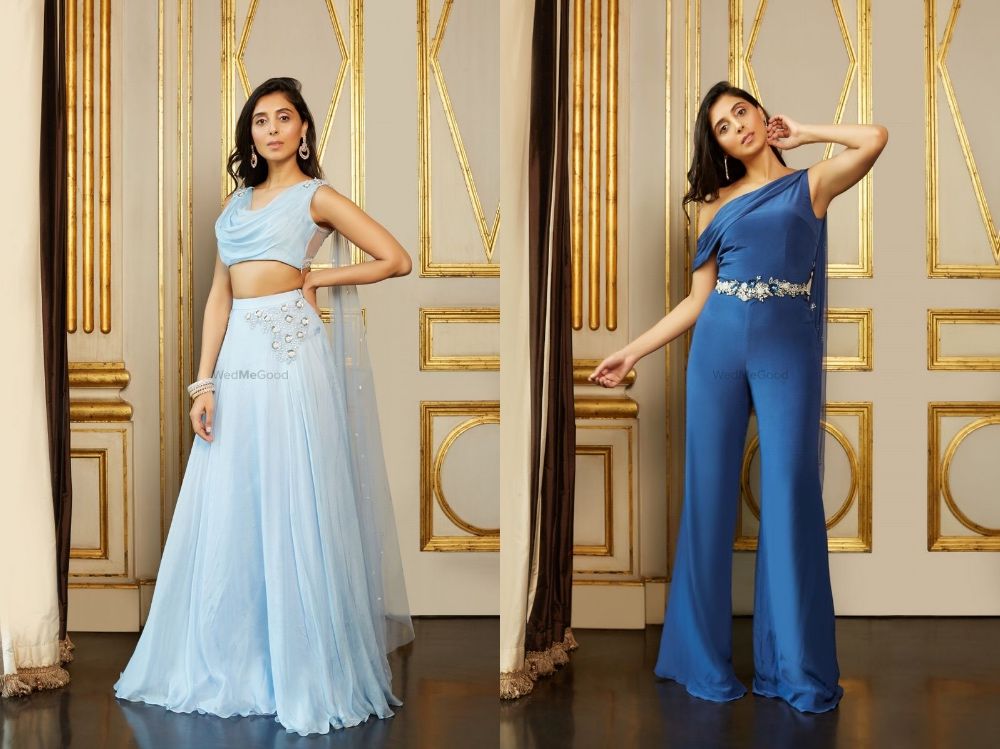 Ice blue lehenga for INR 40,000 here; Blue jumpsuit for INR 30,000 here.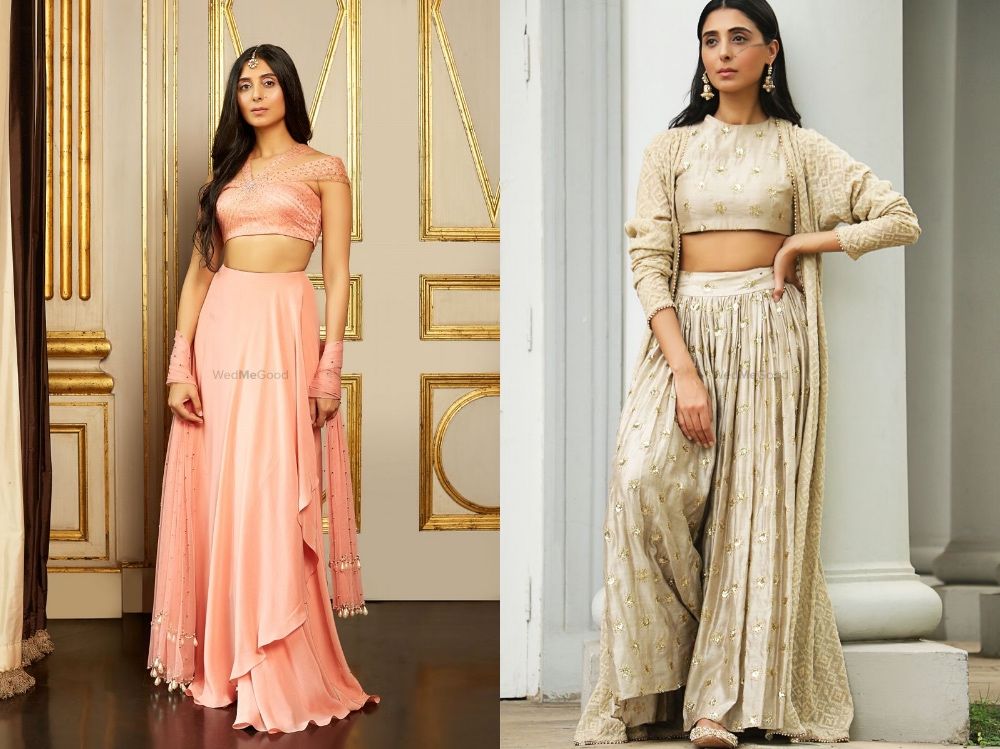 Pink embroidered lehenga set for INR 32,000 here; Sage green cape jacket and pant set for INR 39,600 here.
If Indo-western is more your style for your Mehendi, then give these labels a shot! They have some simple and elegant designs perfectly breezy for the Mehendi!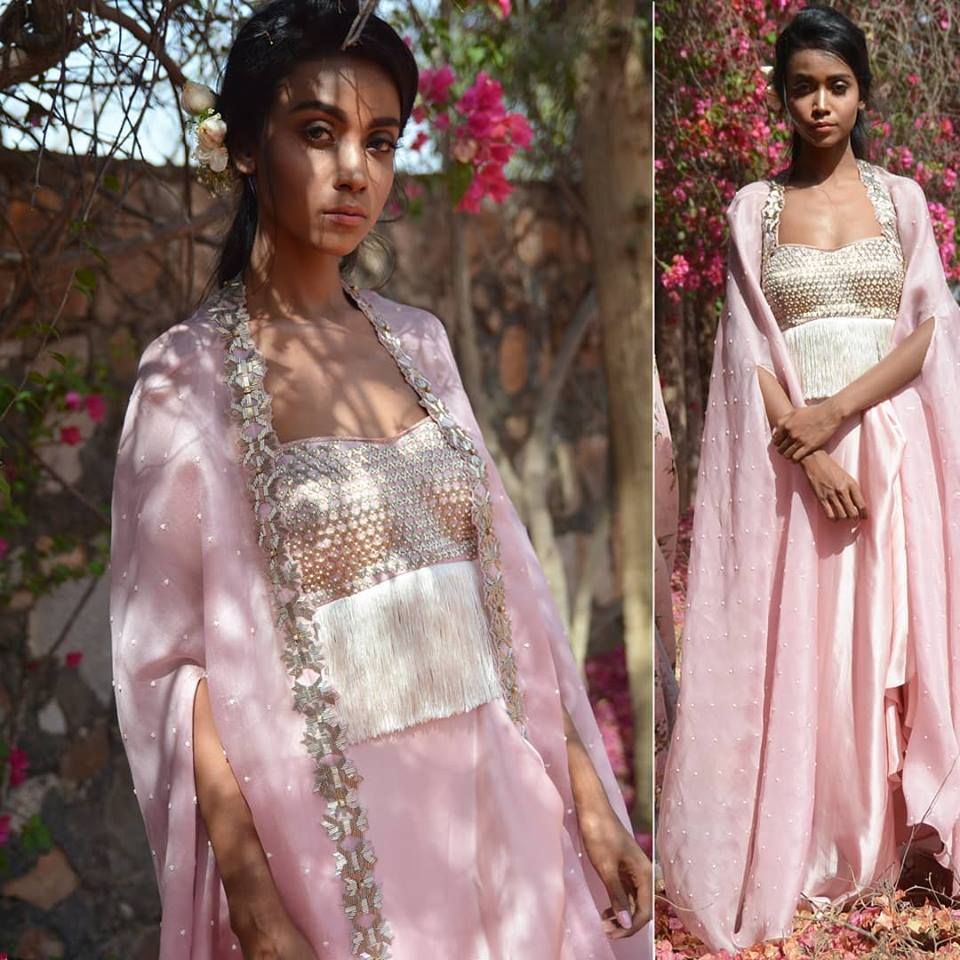 Embroidered bustier with draped skirt and cape for INR 38,500 here.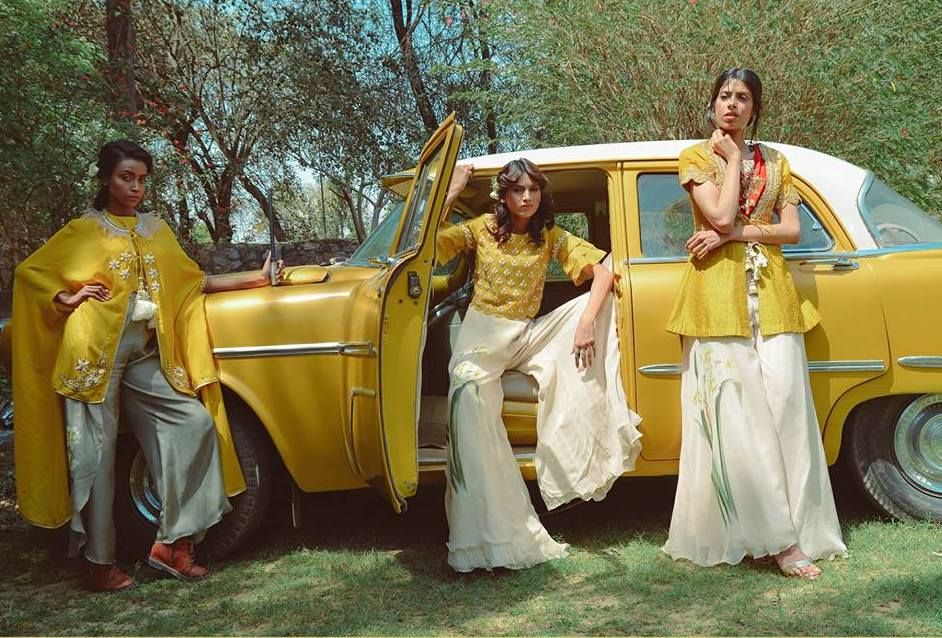 Yellow cape with bustier and pant for INR 29,500 here; Crop top and printed palazzos for INR 32,500 here and jacket and palazzo set for INR 38,500 here.
Another great label for the Mehendi with some breezy outfits, this one is fusion with a nice touch of Indian!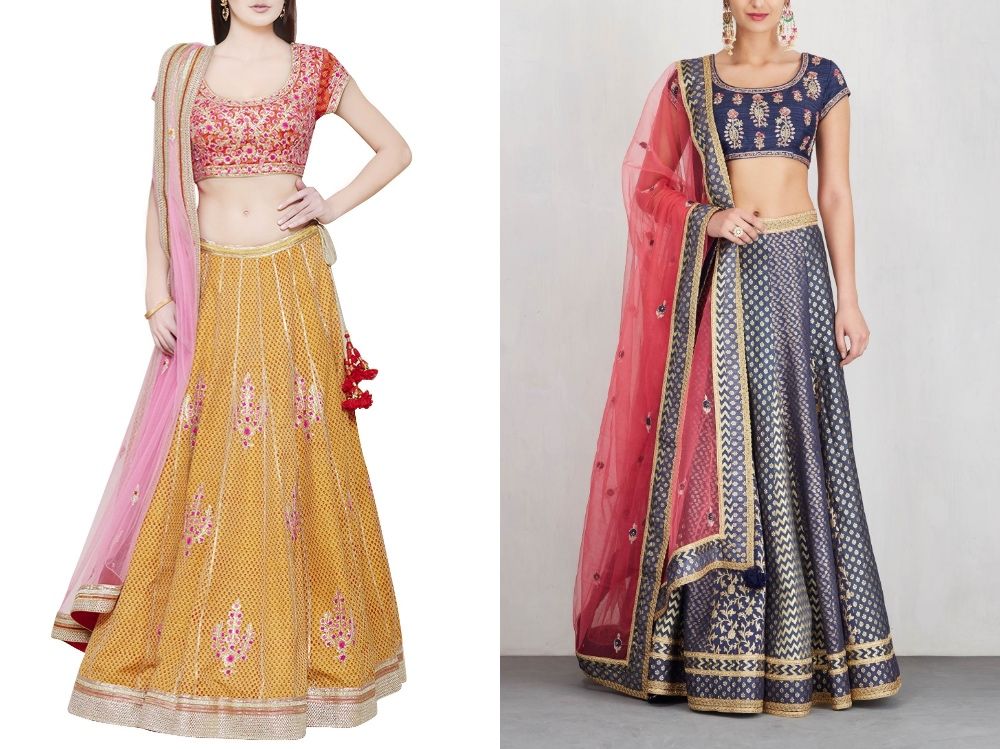 Left lehenga for INR 38,500 here; Blue one for INR 30,000 on discount here.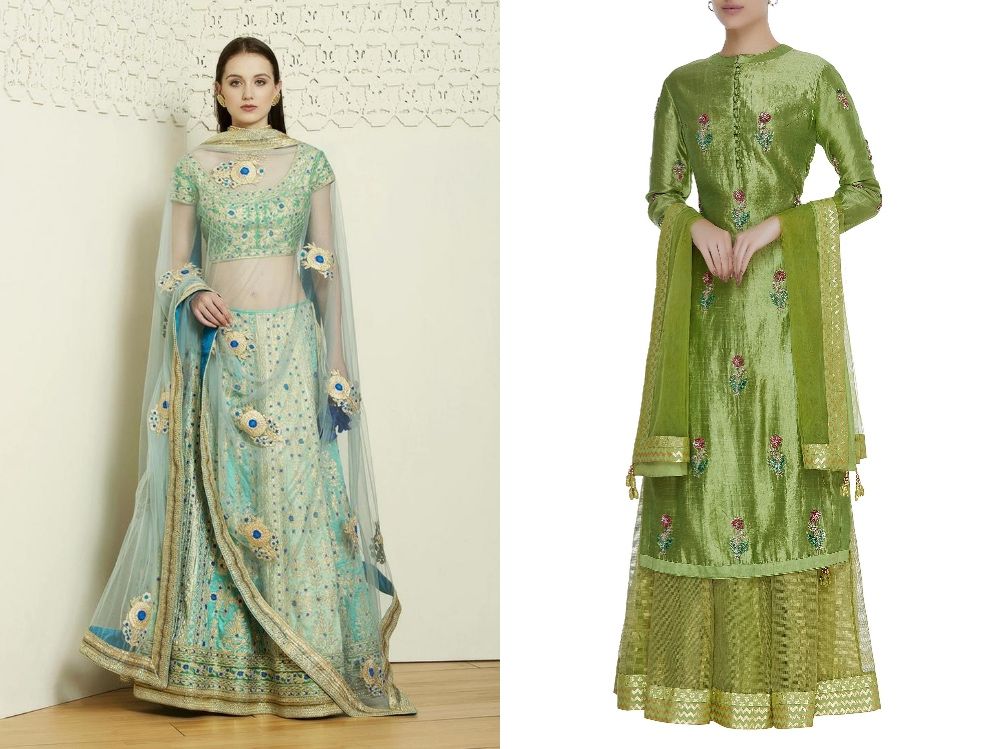 Turquoise lehenga for INR 30,000 on discount here; Green zardozi work kurta lehenga combo for INR 28,500 here. 
The outfits from this label are total value for money! From pastels to brights, they have some great outfits for the Mehendi!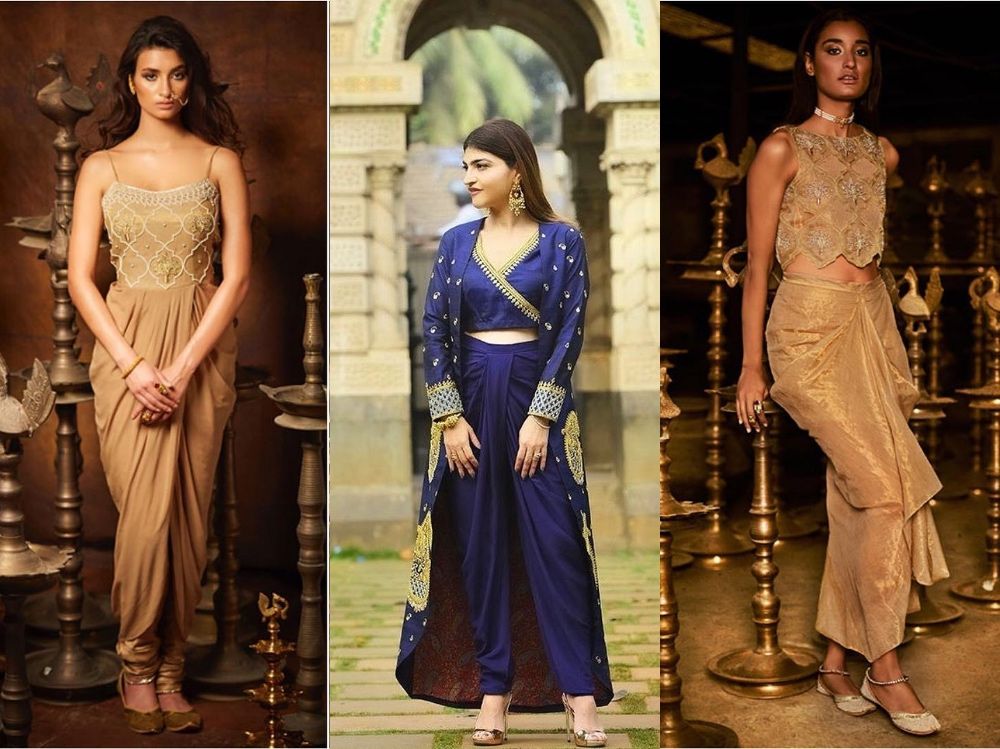 Drape kurta and dhoti for INR 22,ooo; Navy blue outfit for INR 40,000 and gold embroidered crop top and skirt for INR 23,000.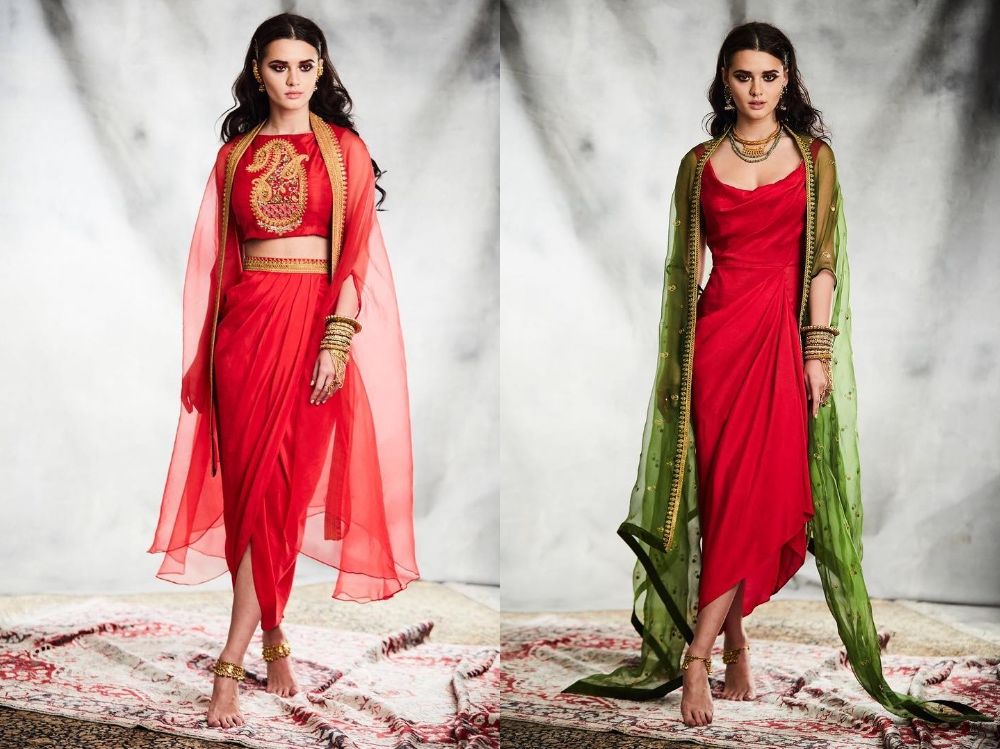 Embroidered crop top with cape for INR 38,000; Red silk dress with embroidered cape for INR 28,000.
Sassy and smart for the modern bride, we like how easy and fun these silhouettes are!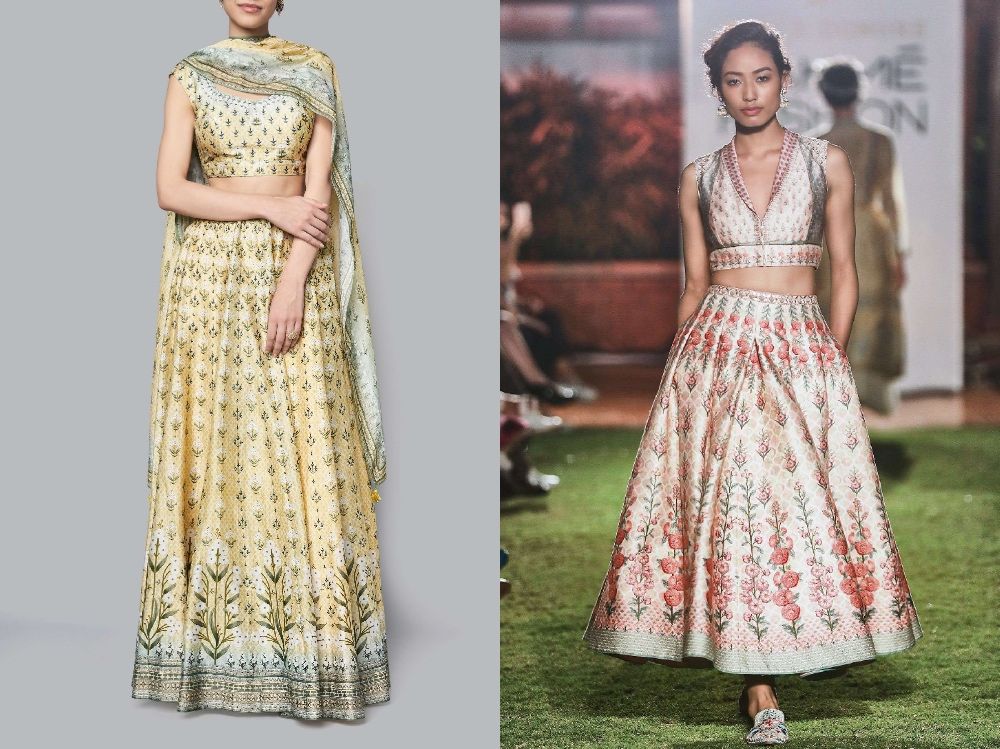 The 'Saurah' Lehenga for INR 45,000; 'Varnika' crop top and skirt for INR 41,990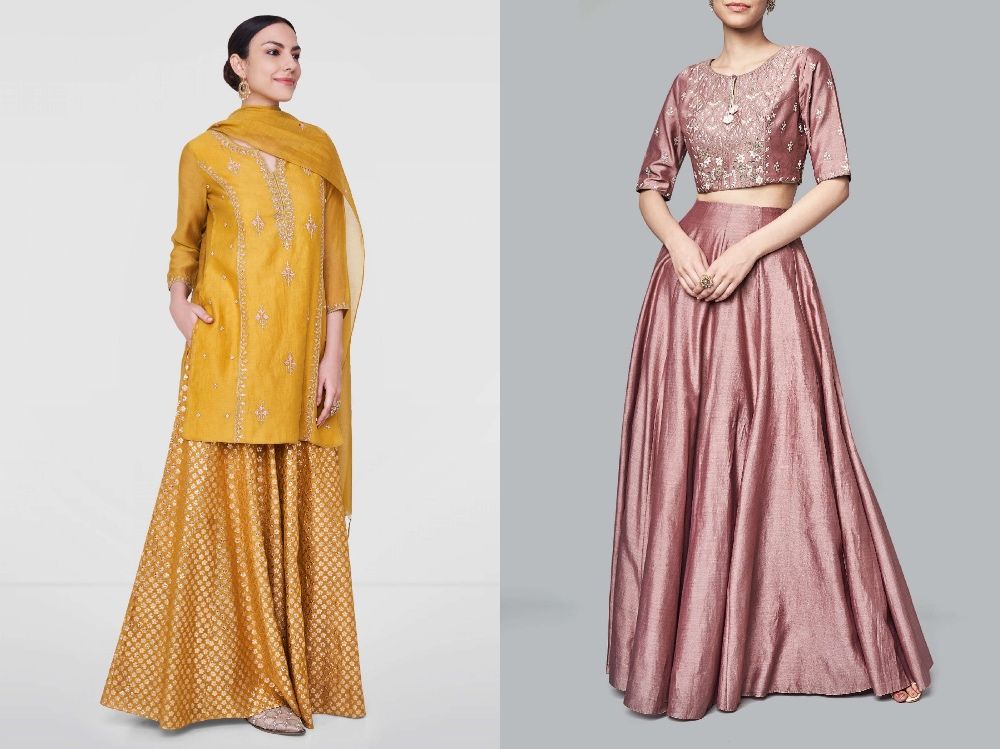 'Omisha' suit for INR 35,990; 'Vaanya' top and skirt for INR 23,520.
If you want to sport a big label on your Mehendi while it still being affordable, then Anita Dongre has some elegant and understated ones within this budget too!
ALSO READ: #BudgetBrides: Contemporary Bridal Mehendi Outfit Options Under 30K!