Wedding Invites That Had Unique Personalised Elements!
BY Garvita | 24 Feb, 2020 | 3714 views | 2 min read
Wondering how to make your wedding stand out from the rest? *that too without going overboard with the expenses*. Well, adding personalised elements to your celebrations is the drill! We know giving a personal touch to the decor can burn a hole in your pockets, but what about invites?
Yes, you can easily throw in your vibe and flavour to the invitation card, and make it look unique! Here are a few wedding invites with fun personalised elements that we pinned recently, and thought of sharing with you for ideas and inspiration. Go ahead and read on!
A wedding invite to exude your love for vintage and luxe!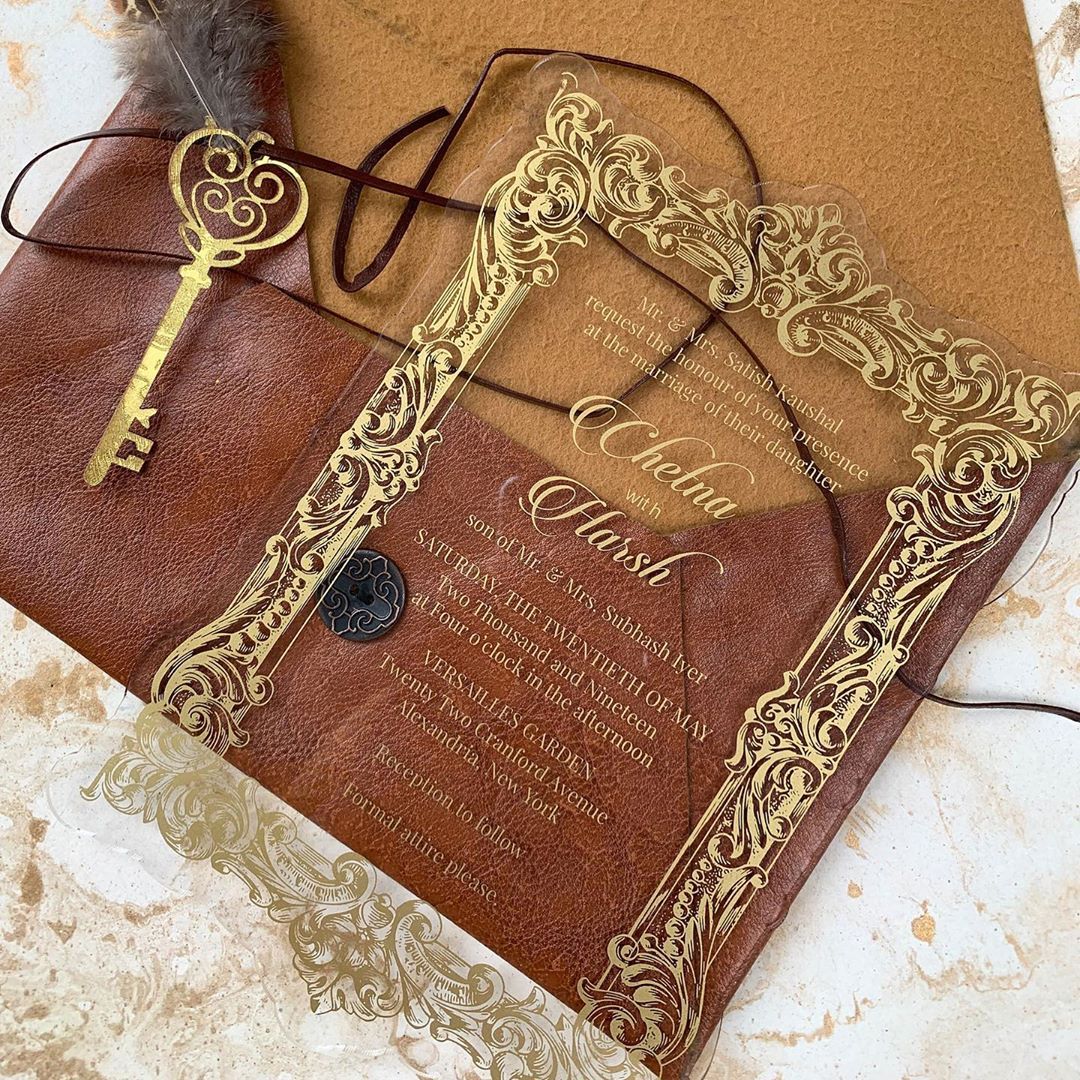 Image via CreateAFlutter 
Made us go weak in the knees!
Because 'life is always better with confetti'!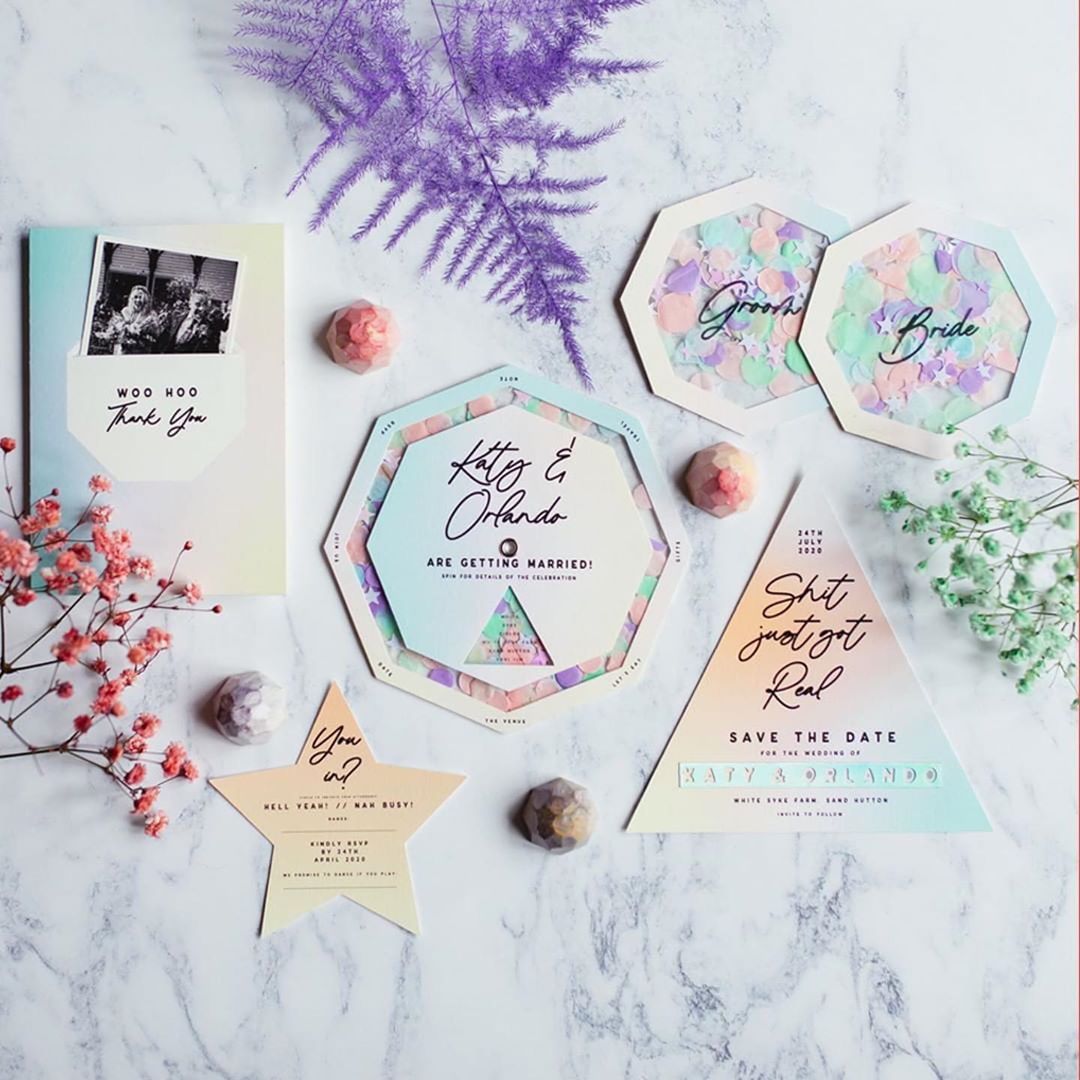 Image via @youmeoui_stationery 
Confetti lovers, please raise your hands. 
From a couple who loves Karaoke nights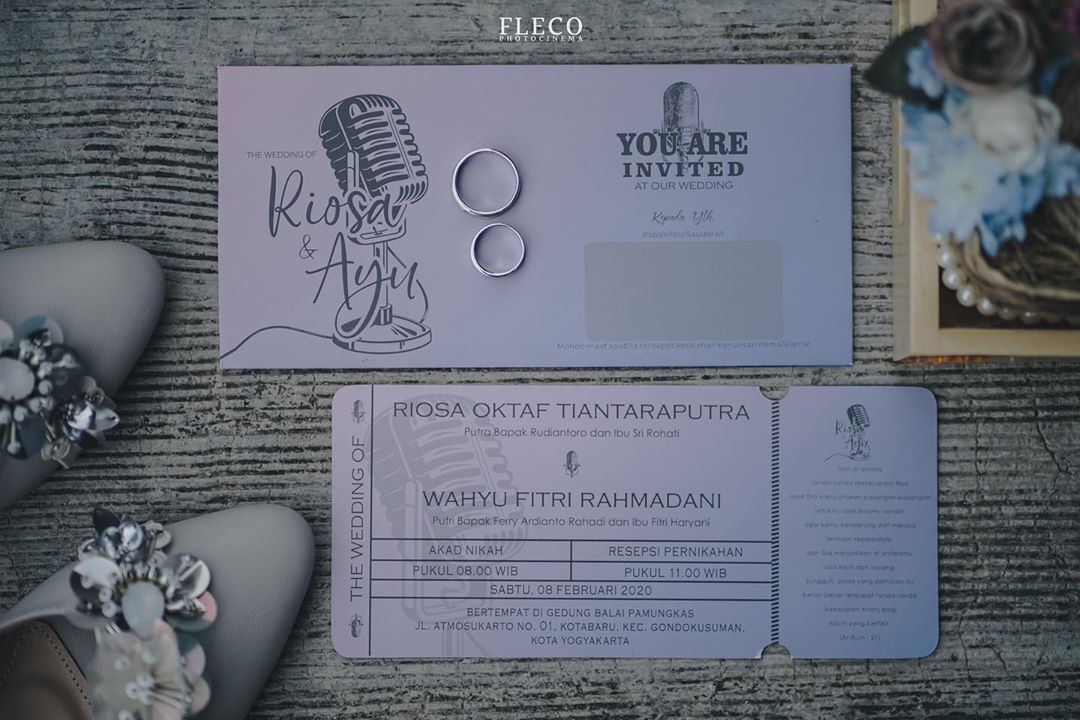 Image via fleco.photocinema
And everything else that involves a mic! 
And that's how you take bibliophilism a notch higher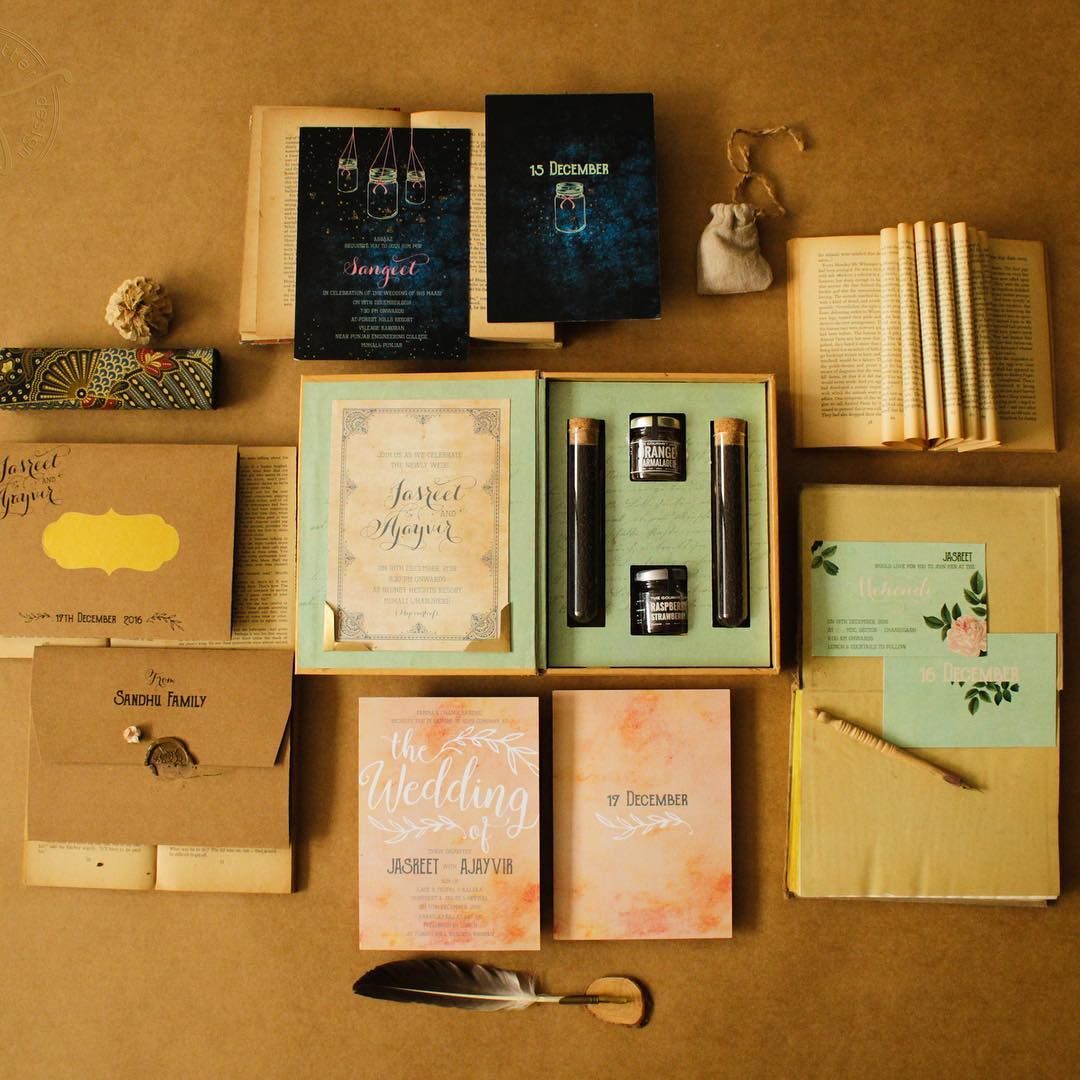 Image via CreateAFlutter 
Oh my God! This wedding invite screams madness for books. And we soo loved it!
This bride took 'music is my life' quite seriously!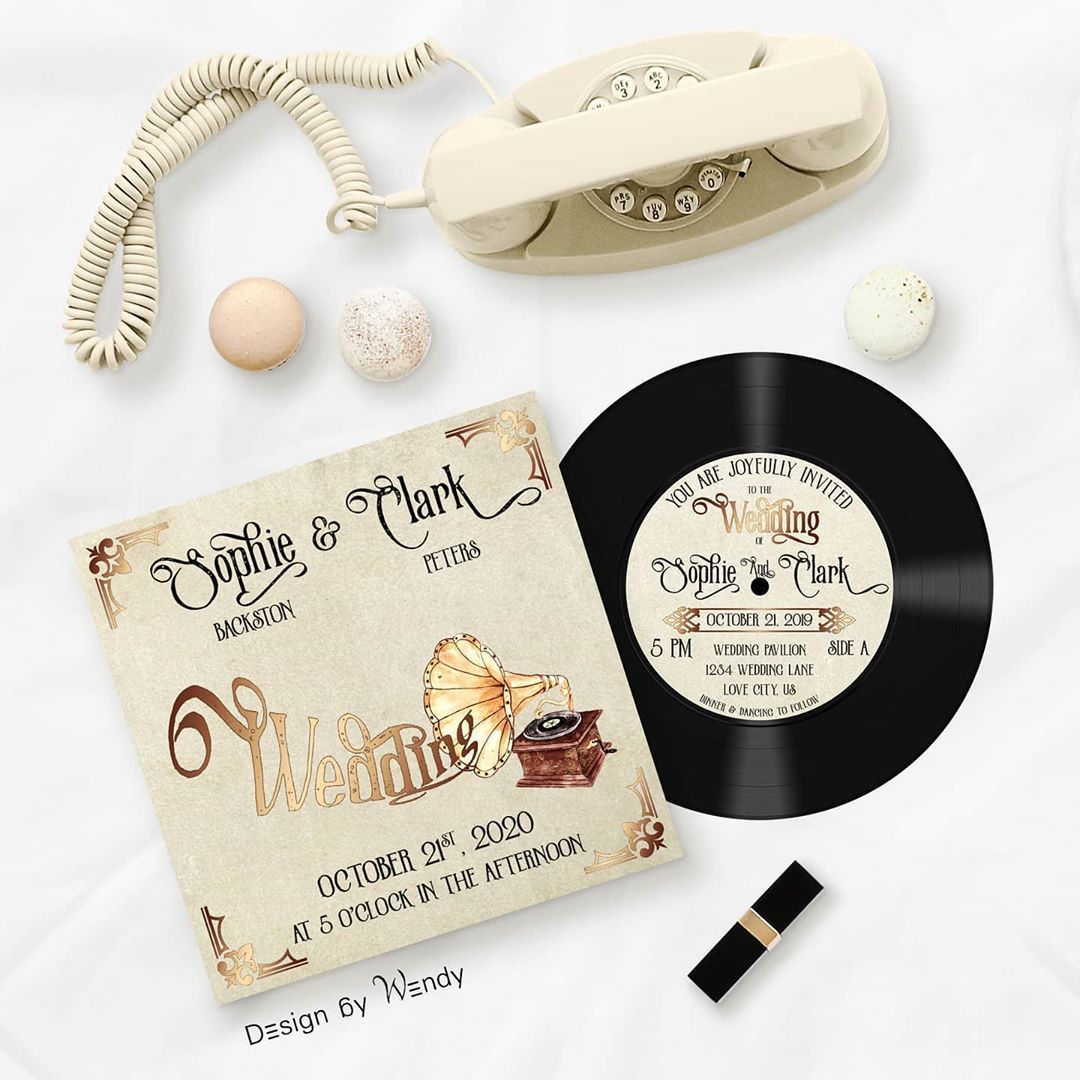 Image via weddingstationeryshop
We would have always treasured that vinyl! Ain't this one out-of-the-box design?
And a special one for Harry Porter addicts!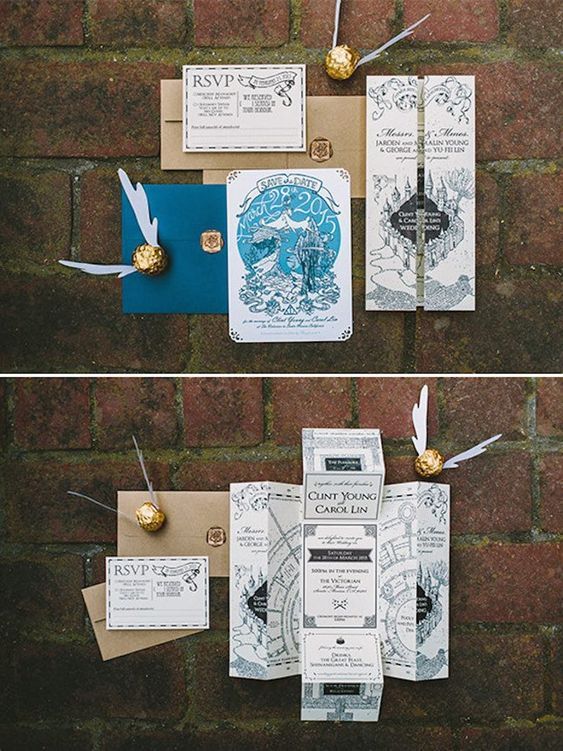 Image via Pinterest
Bookmarked already? 
For the over-dramatic, movie buffs!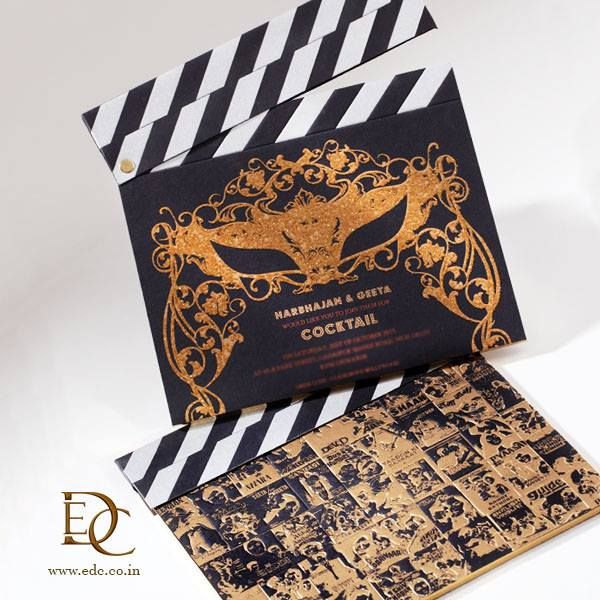 Image via Entertainment Design Company
If your love story has been no less than a Bollywood movie, then your invite ought to exhibit the filmy vibe.
Hello to the couples who love to travel around the world!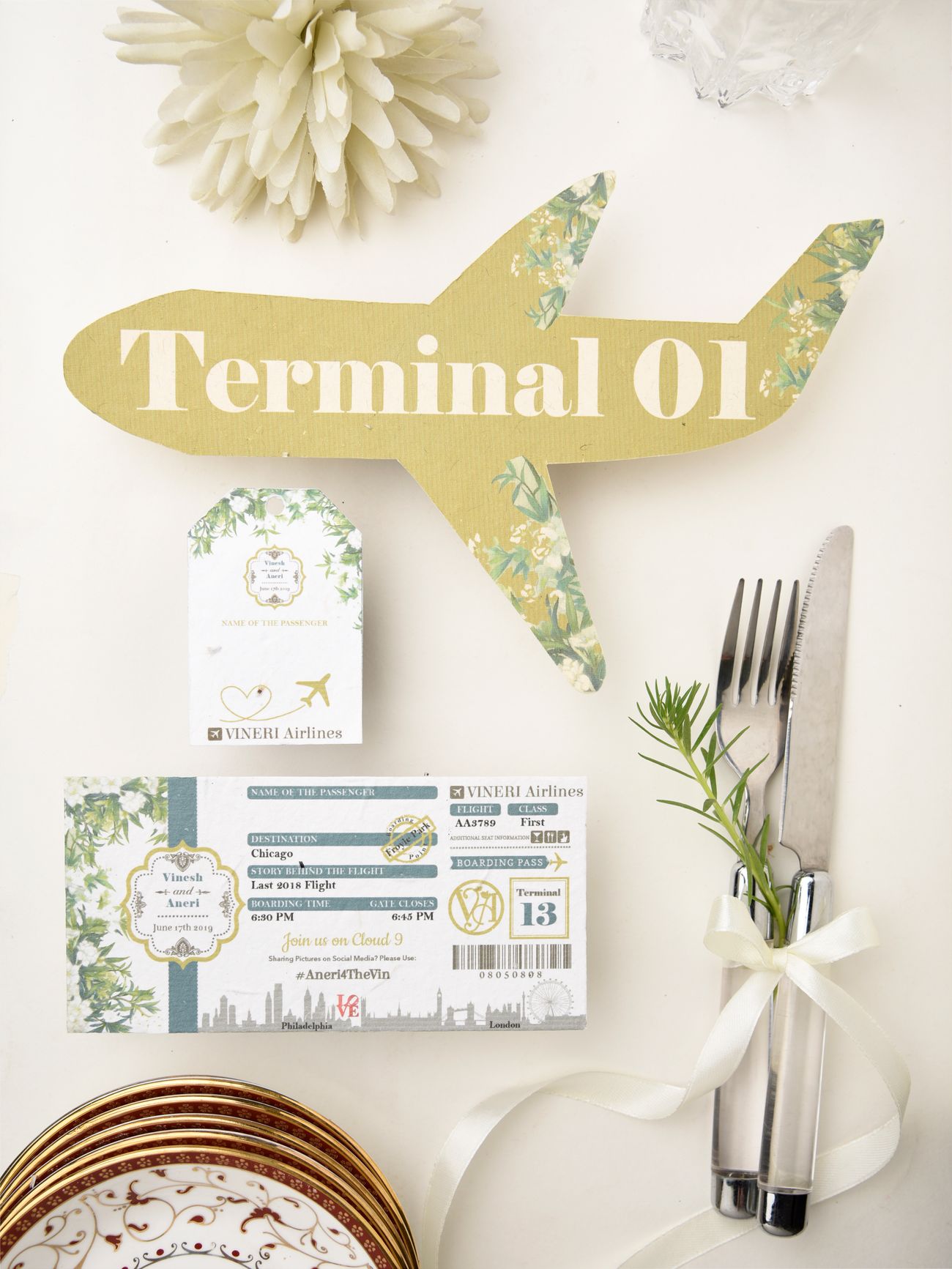 Image via Seed Paper Invites by Plantables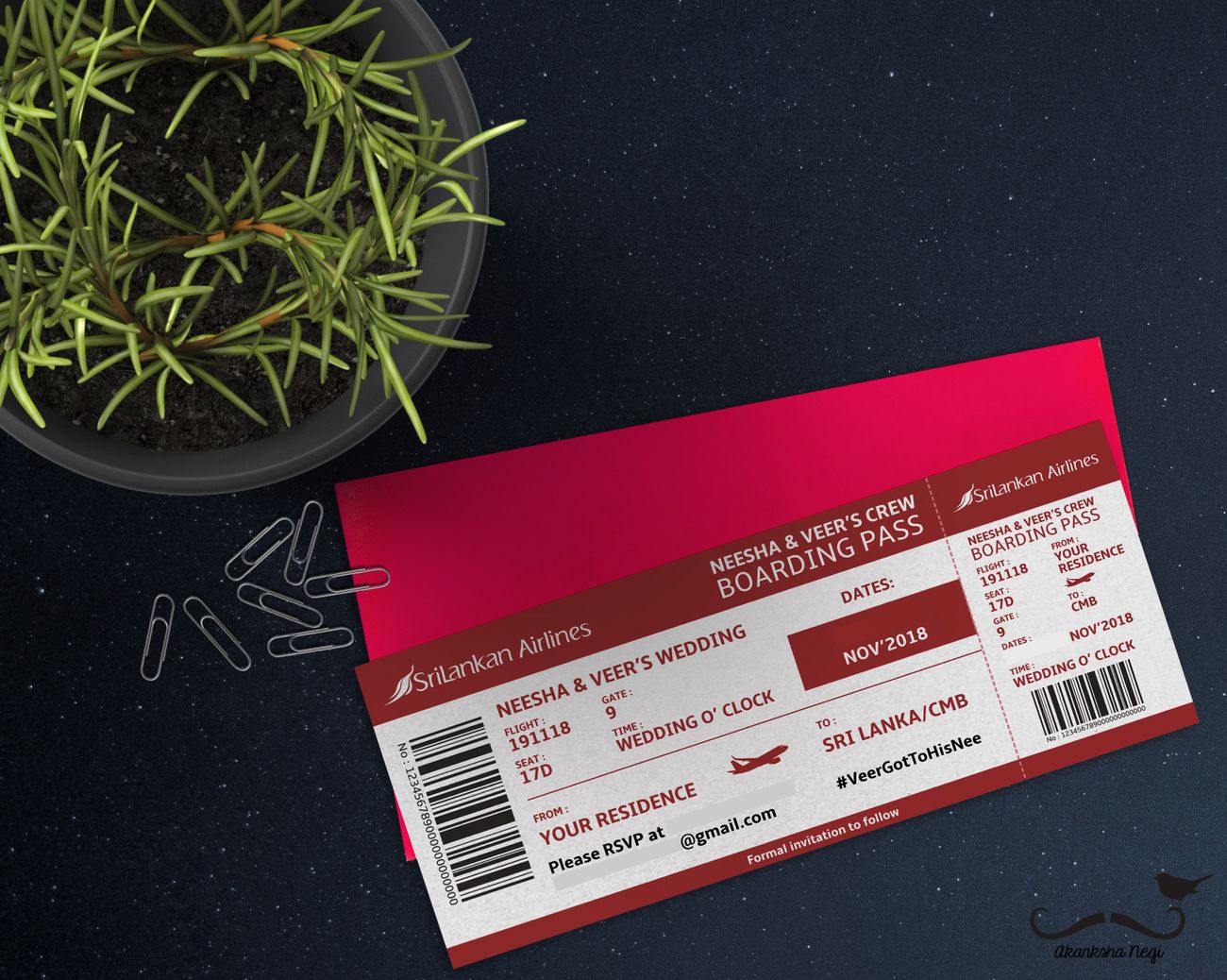 Image via Akanksha Negi Invitations
Would it be cheesy to showcase ze couple adventures on a wedding invite? Nah, we think it'll be quite offbeat! So, go ahead.
Woah! Aren't these personalised wedding invitation cards absolutely adorable? Does any of these match your personality? Do share your thoughts in the comments below. 
ALSO READ - This Boho Wedding Invite Box Idea Is So Pretty & Reusable!