Who Said Jewellery Is Only For The Girls? 10 Grooms Who Rocked Stunning Jewellery At Their Wedding
BY Soha | 19 Mar, 2019 | 5317 views | 2 min read
A sherwani. A bandhgala. Or a smart formal suit. Wondering if that's all that the big fat world of shopping malls and designer wear has to offer for a groom-to-be? Well, yes, and no! Boys, there's so much that you can do with your wedding look, if you pick the right jewelry and accessories! 
Uh, what? 
Who Said Layering Is Only For The Ladies?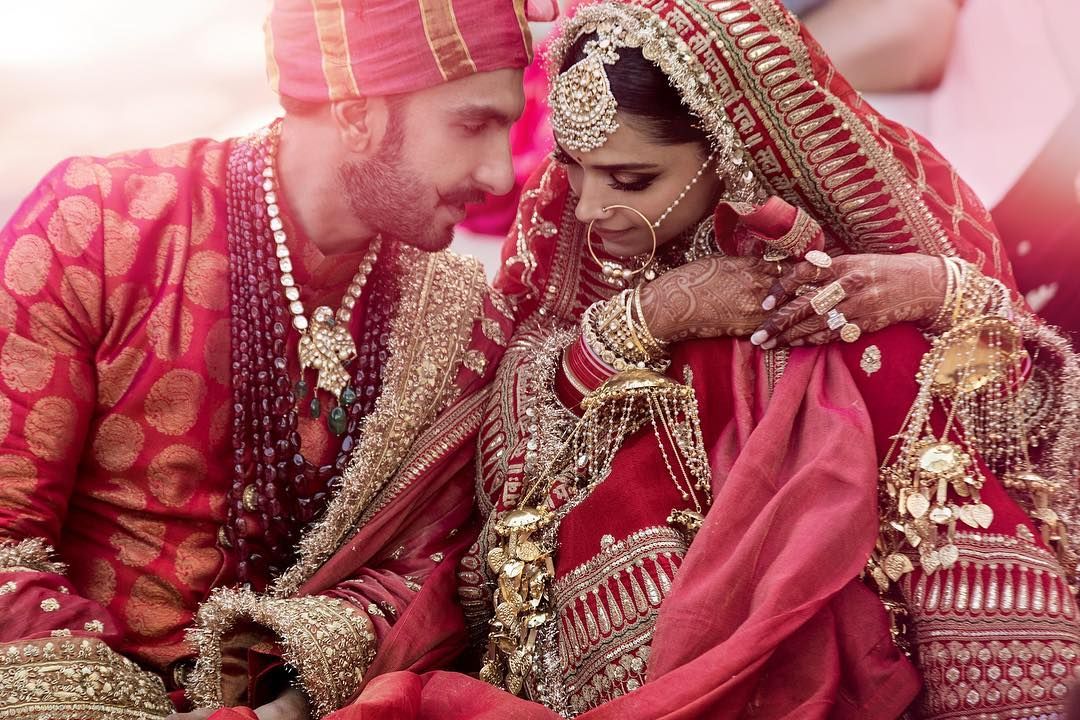 Ranveer Singh is a true heartthrob, and possibly the only one whose fan following multiplied even after he got married. Looks, talent, sky high energy levels, or his style- the guy is a true winner! We'll keep all of those things for some other day, because today, lets pause and appreciate this filmy groom who made hearts swirl with his avatar at his Lake Como wedding!
If we get to it, we can fill two complete pages (or maybe more!) appreciating his style, but what we really couldn't miss was how he accessorized his look. From layered, beaded haars to a polki necklace and a hard-to-miss eagle-shaped pendant, he had it all. And boy, he looked like the quintessential royal Indian groom! 
But Ranveer isn't the only, or infact even the first groom who completed his look with jewellery pieces! Here's more!
This Groom Who Paired A Vivid-Looking Pendant With A Layered, Beaded Haar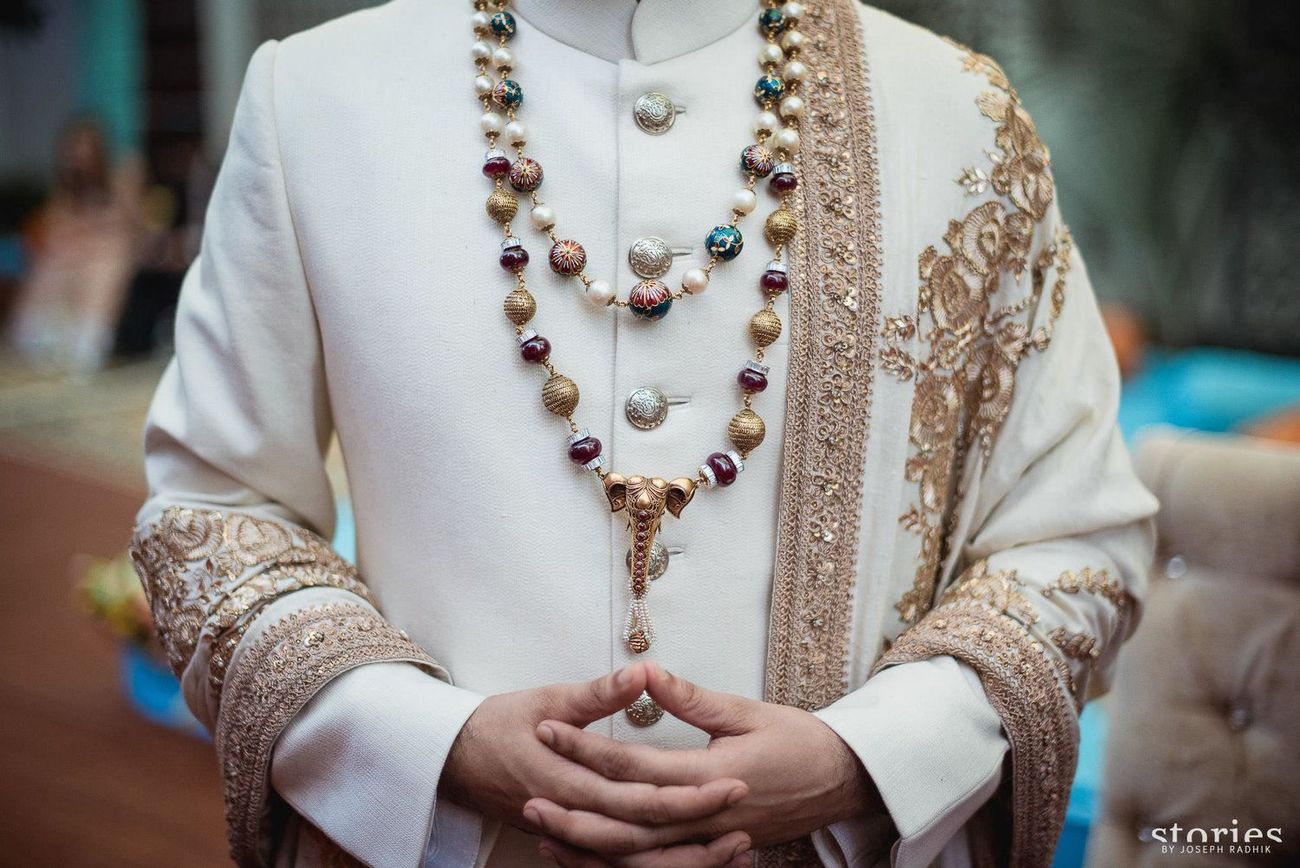 Shot by Stories By Joseph Radhik
Or This One Who Rocked A Studded Beaded Haar Like A True Maharaja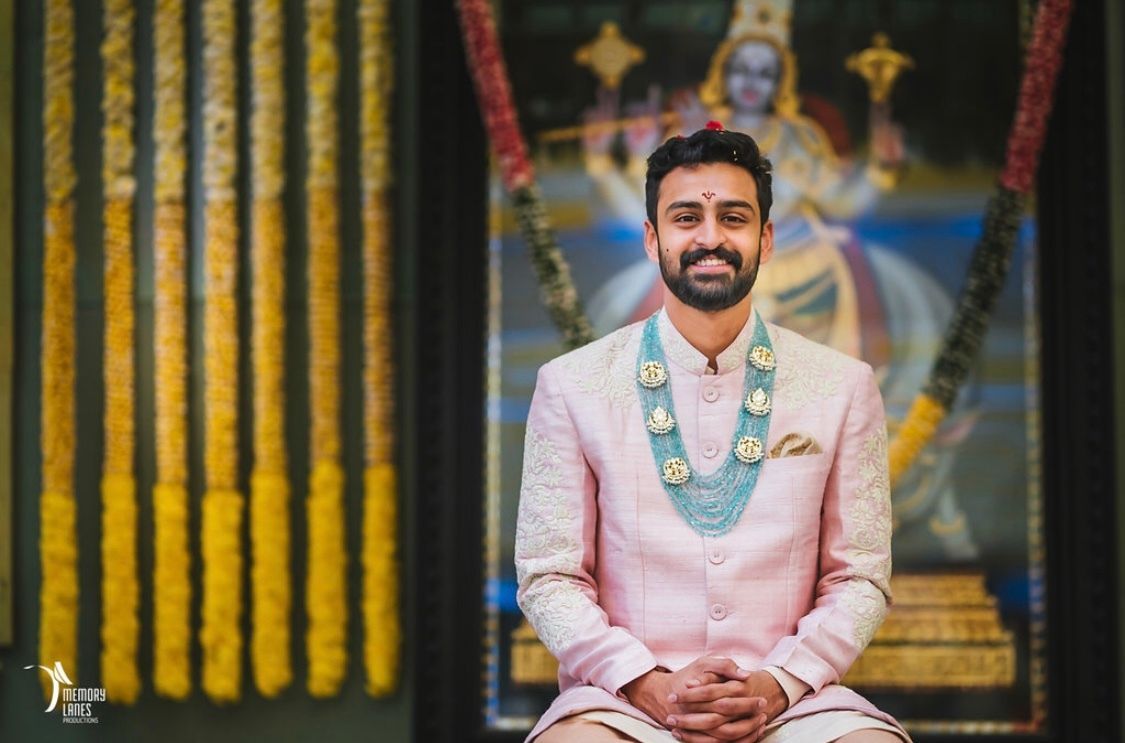 From Chandini & Vardhan's wedding
10 Points To This Groom For Incorporating & Flaunting His Haar With Polki Embellishments So Elegantly!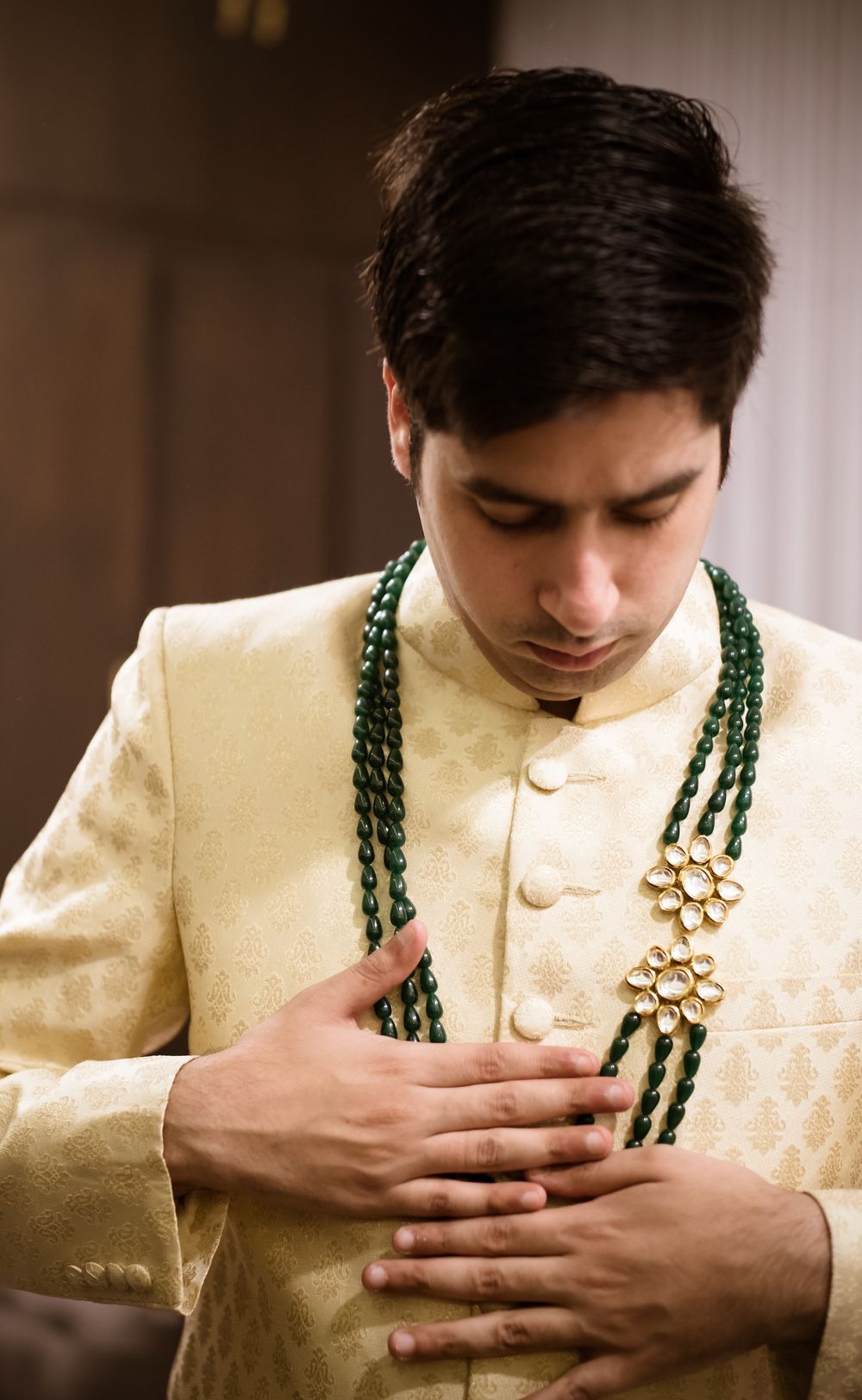 From Rupannshi & Vipul's wedding
This Groom Matched His Textured Haar To His Pagdi- Now That's Called Styling Like A Pro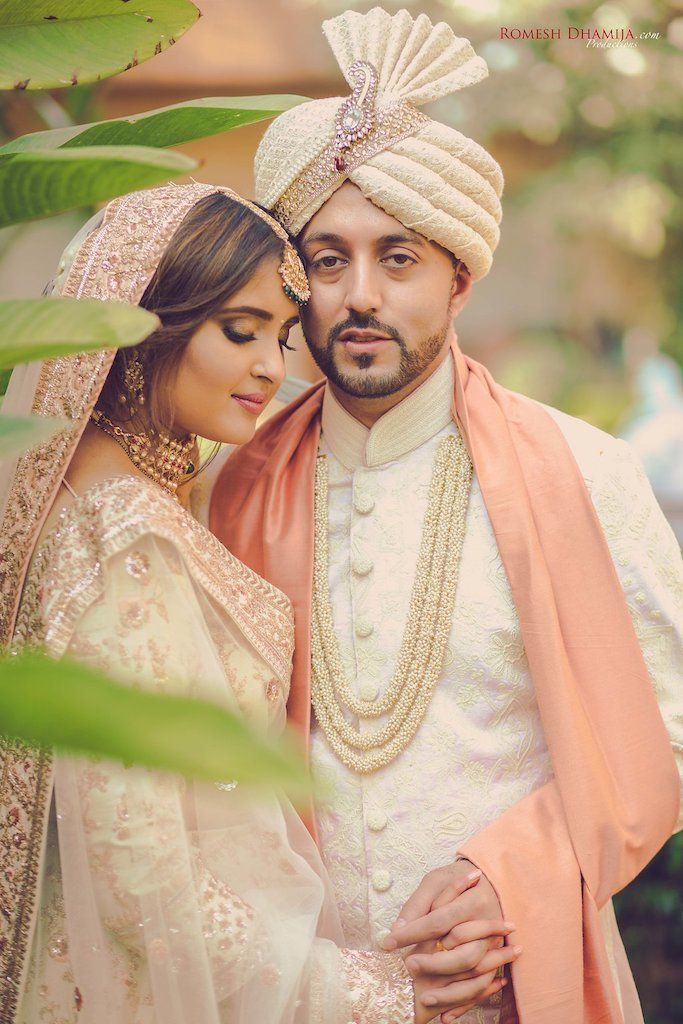 If You're Looking For Something That's Not OTT Yet Stylish, This Tasseled Brooch Is Just Right!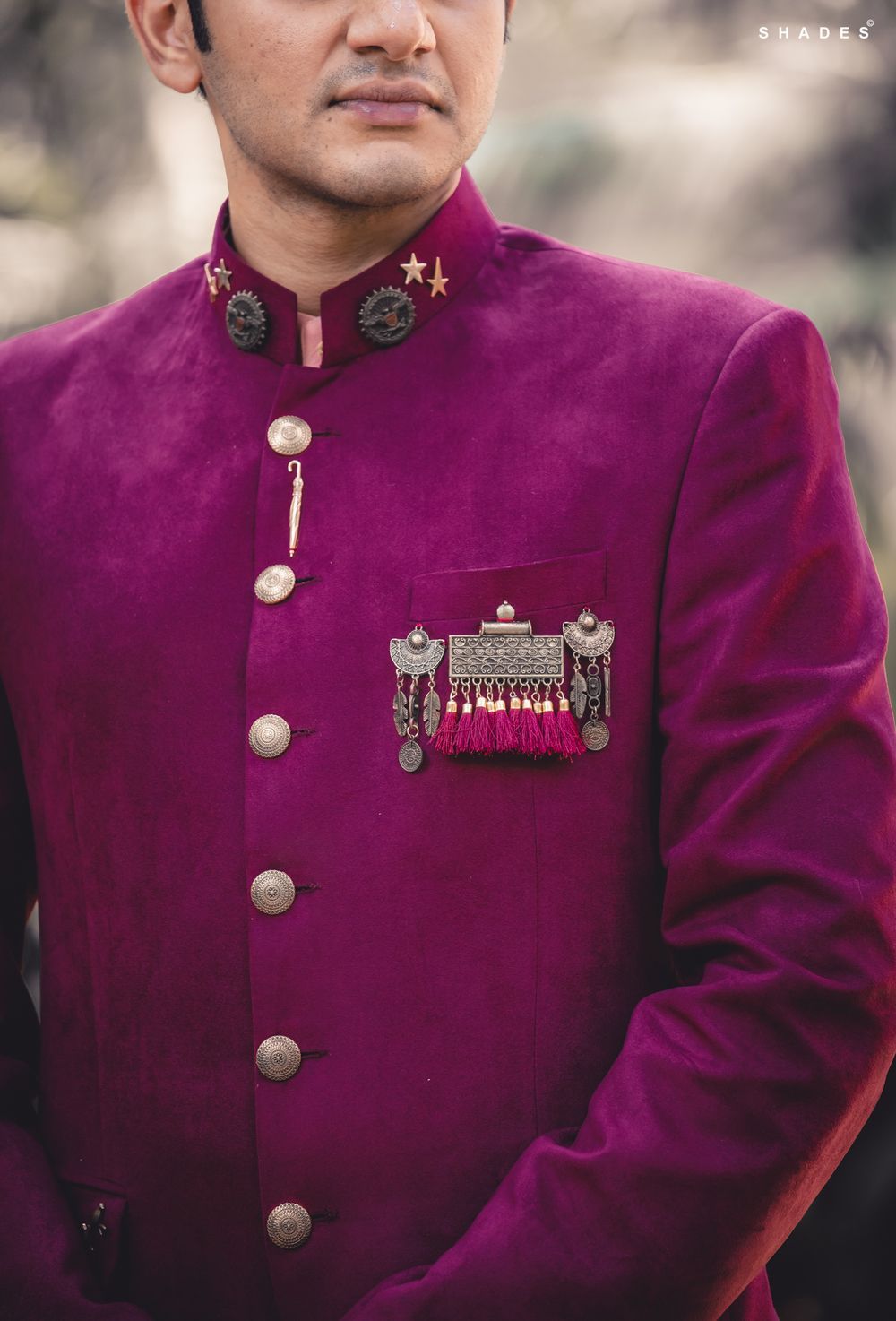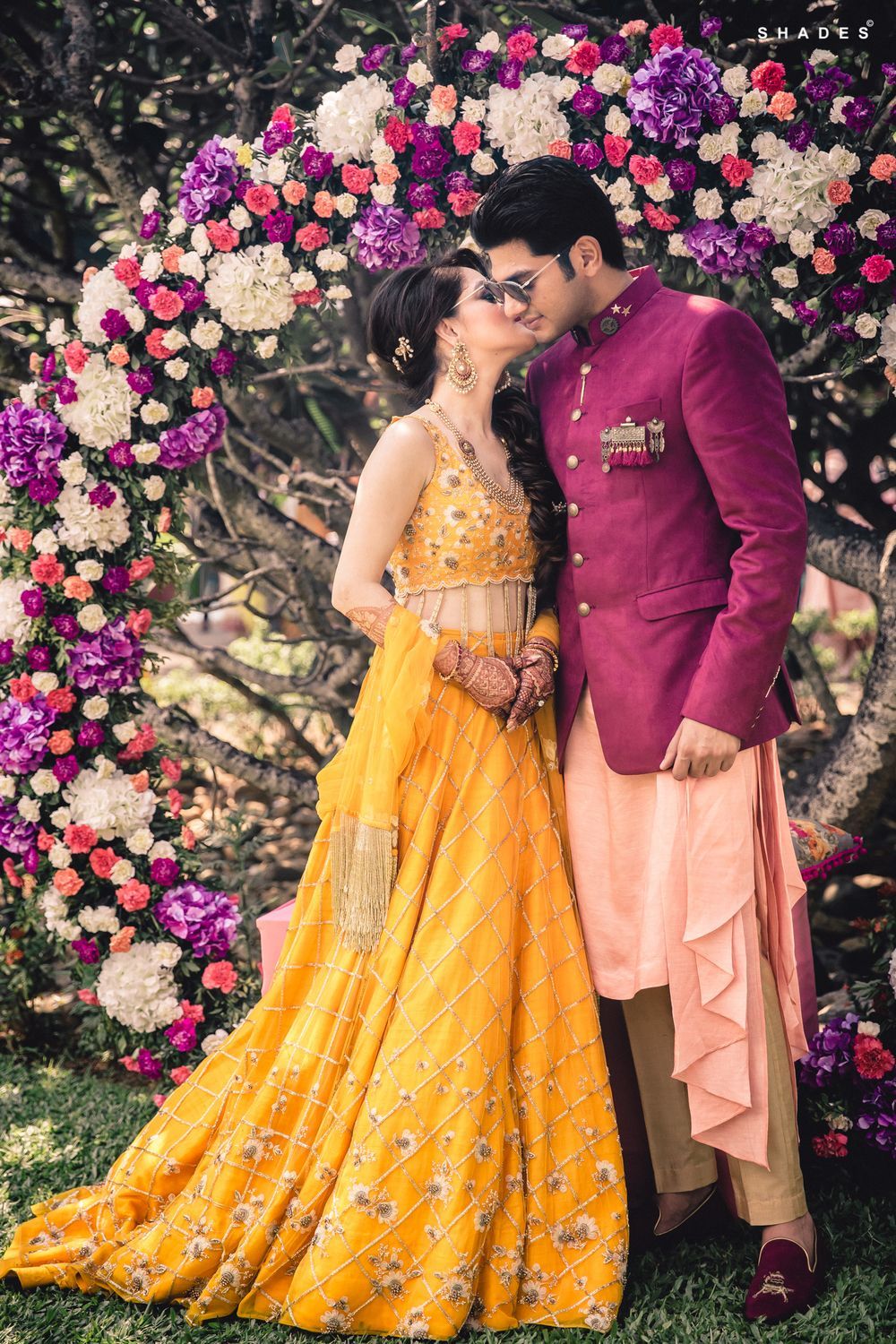 Or This One That's Both Dainty And Impactful!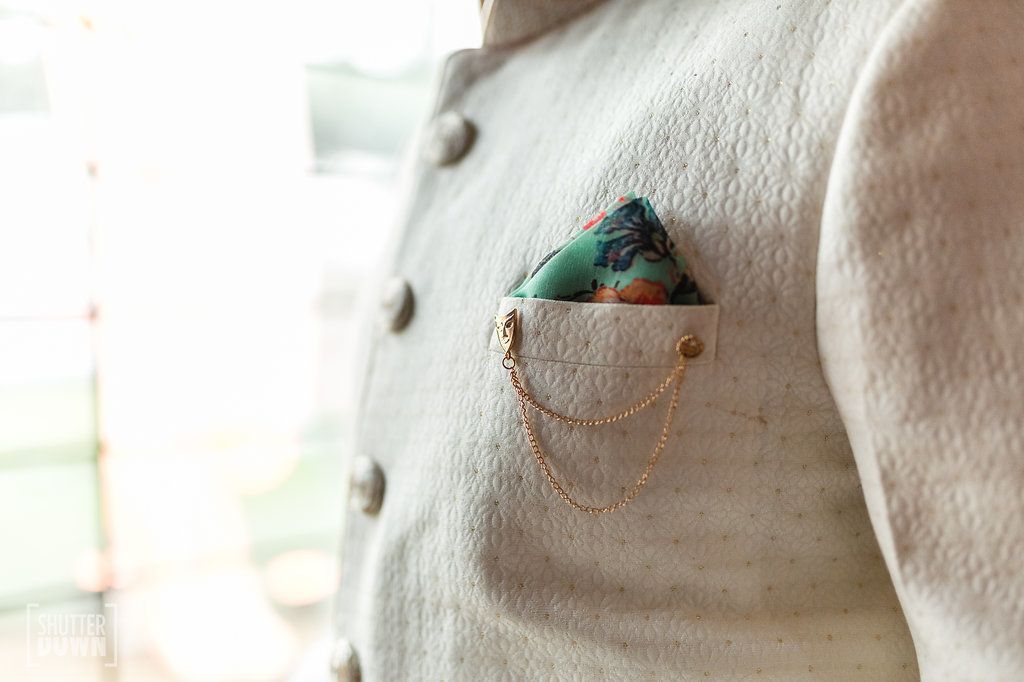 From Smiti & Bhaskar's wedding
If You're Not A Fan Of Accessories, But Still Want To Experiment, Why Not Go With An Embroidered Hologram?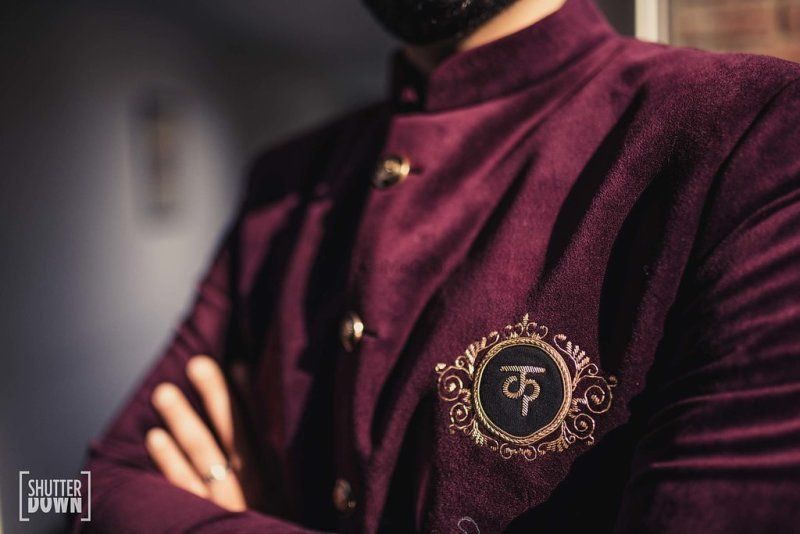 From Priyanka & Karan's wedding
A Lot Of Men Wear Pagdi Or Turbans At Their Wedding. So Why Not Elevant Your Style With A Stunning Kalgi?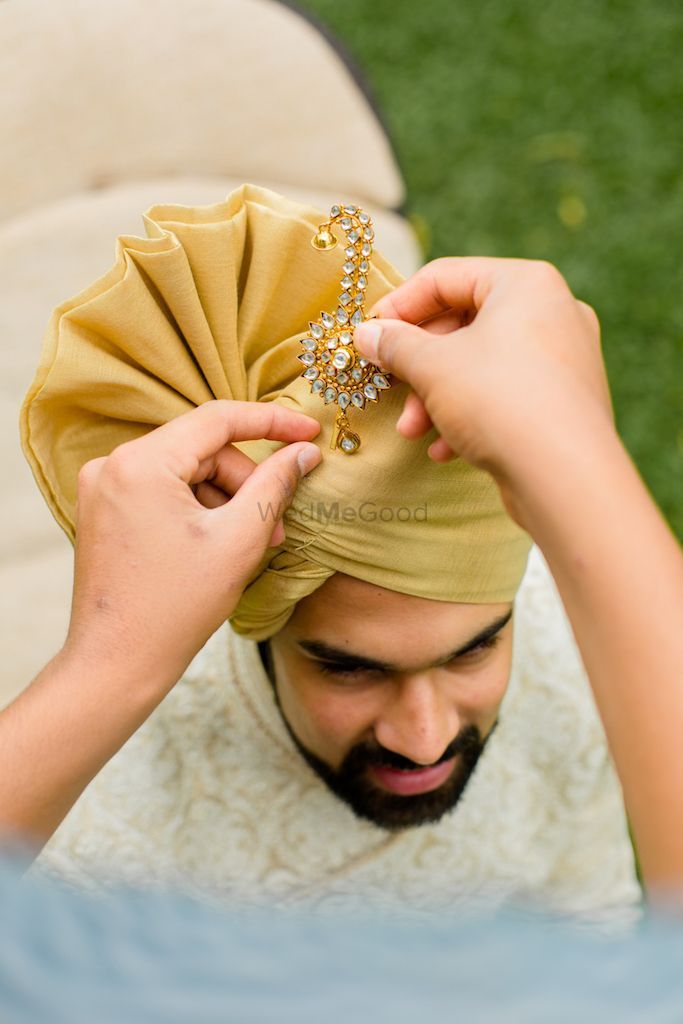 From Akshita & Dhruv's wedding
You Can Get Creative And Personalize Your Kalgis With Feathers, Beads, Or Even Tassels!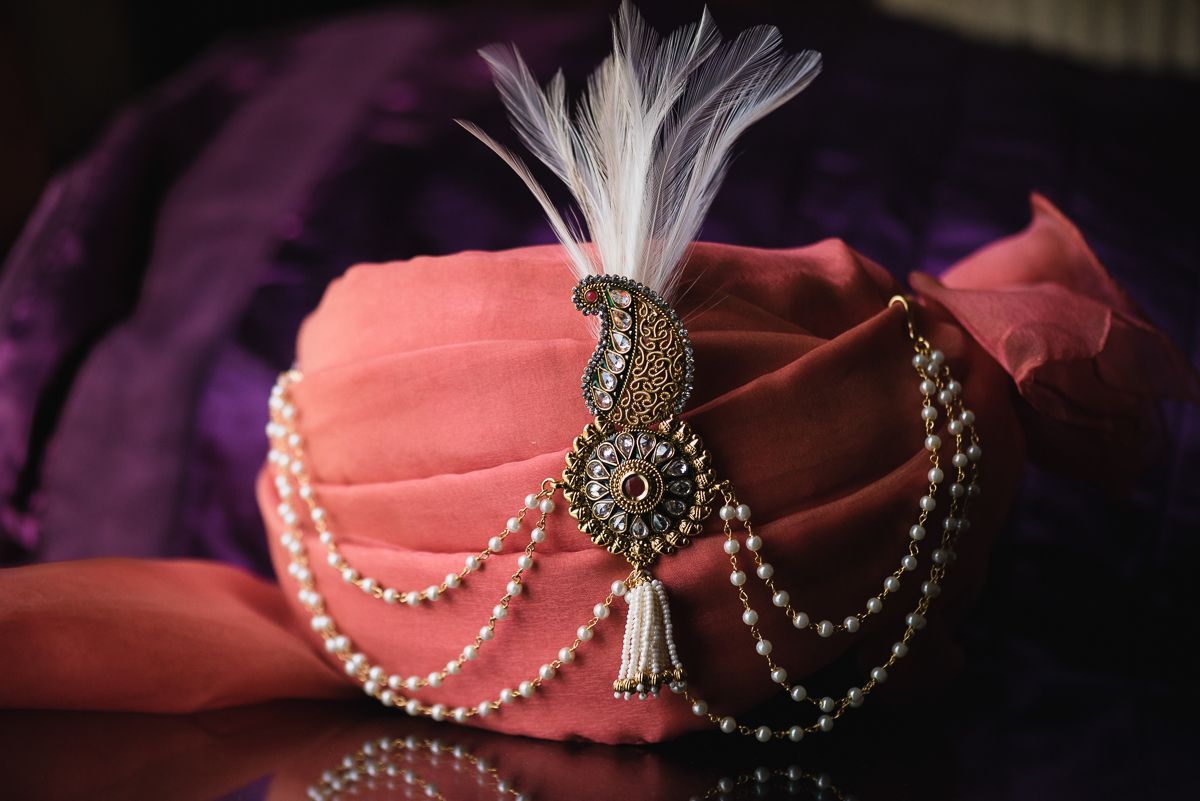 So what's the one piece even you wouldn't mind experimenting with?