Why Should Only Brides Look Amaze? Grooms Who Rocked Sabyasachi & How!
BY Sakshi | 31 Aug, 2018 | 635 views | 2 min read
There's something about a Sabyasachi creation- whether it's simple or OTT, it always looks elegant. Not only is that true for brides, but grooms too! After featuring so many brides in their gorgeous Sabyasachi lehengas, we thought we'd focus on the grooms for a little bit- here are some of our fave Real Grooms who wore Sabyasachi on their big day, and we loved everything about them- including how all of them complemented their brides! 
This groom who rocked powder blue and light pink!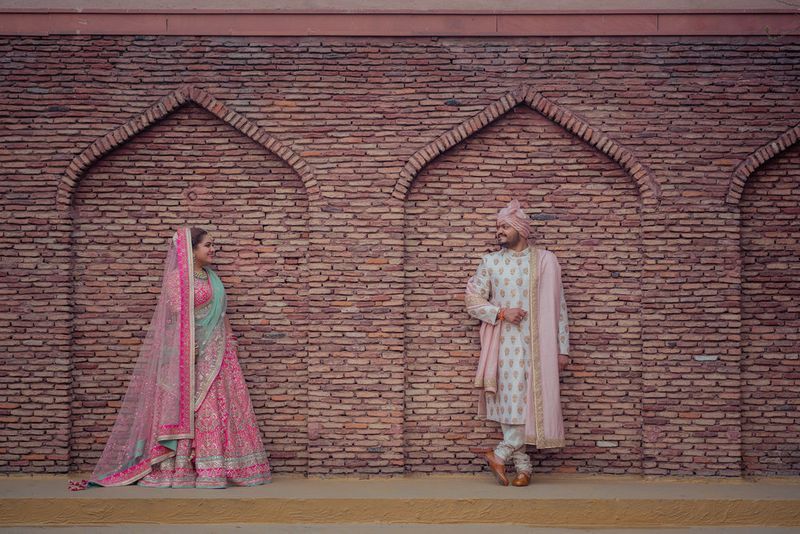 Image via Harman and Rajas (Jalandhar)
Or this one in a beige version of the same!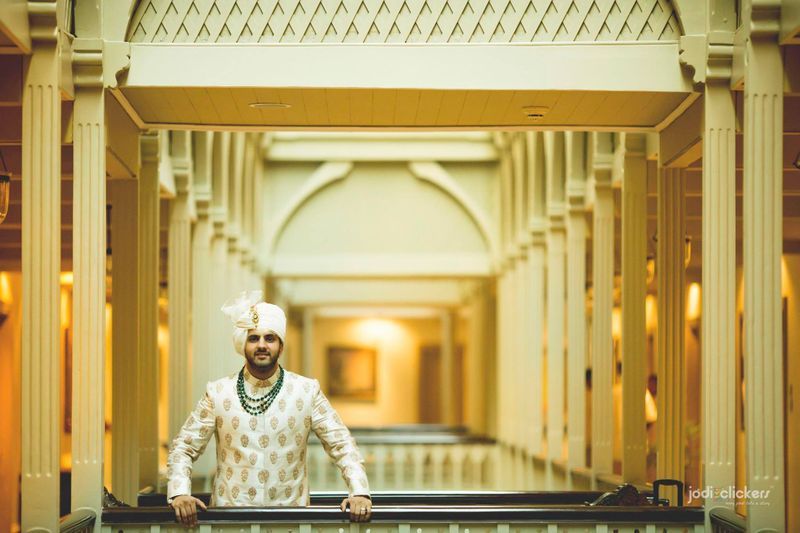 Image via Garima and Akshay (Mumbai)
This groom who looked regal!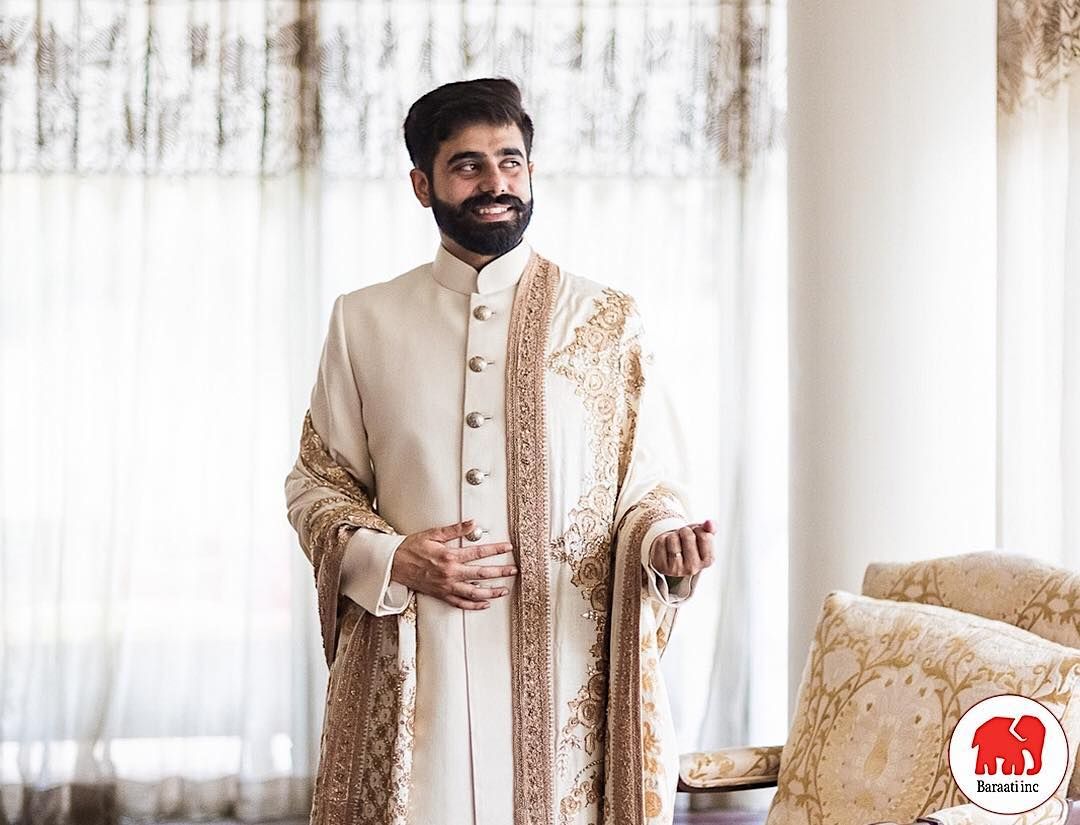 Image via Baraati Inc★ 5
This happy yellow floral outfit!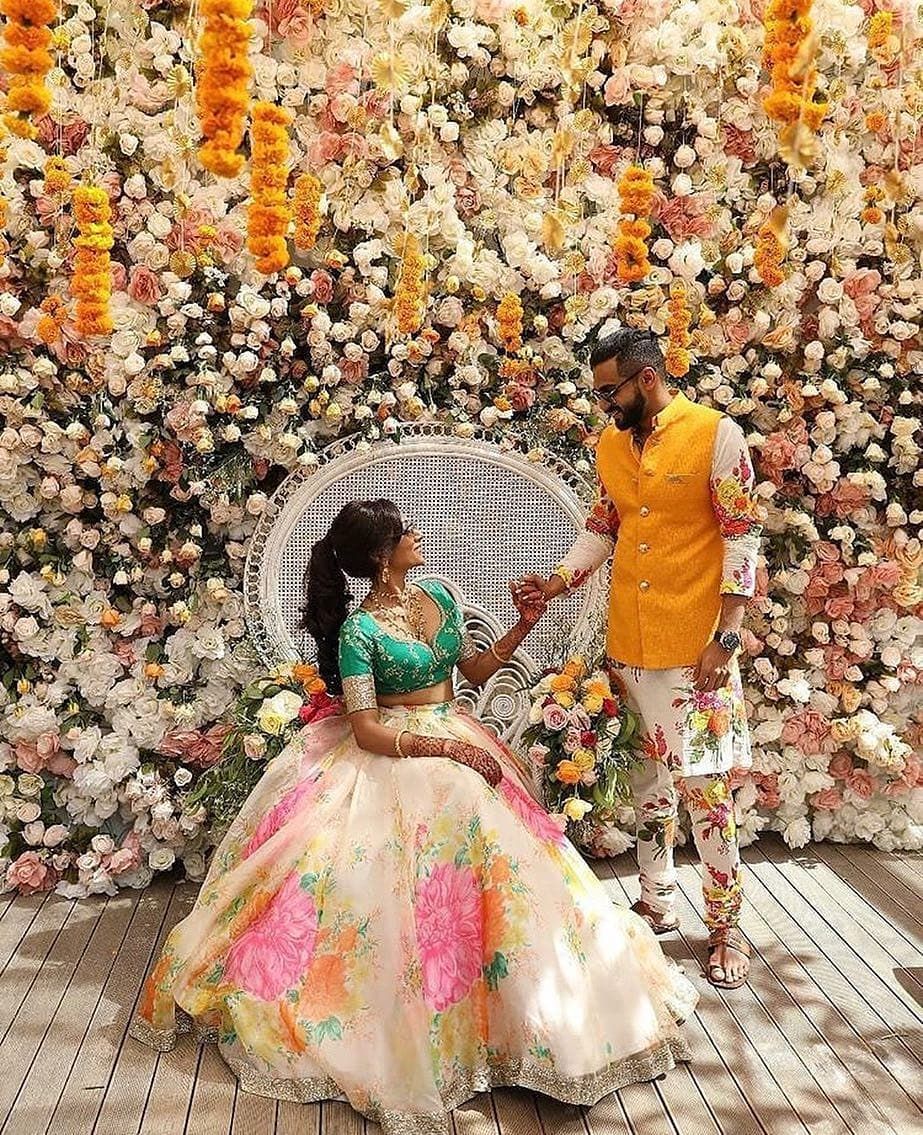 Image via @groomsofsabyasachi
This groom looking dapper in his pastel sherwani!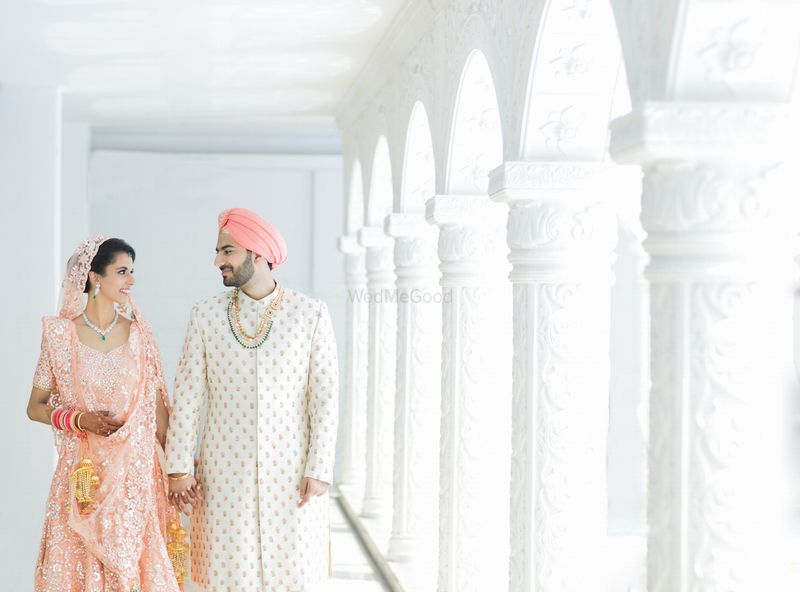 Image via Naina and Rohan (Singapore)
Another one with the tiny floral embroidery!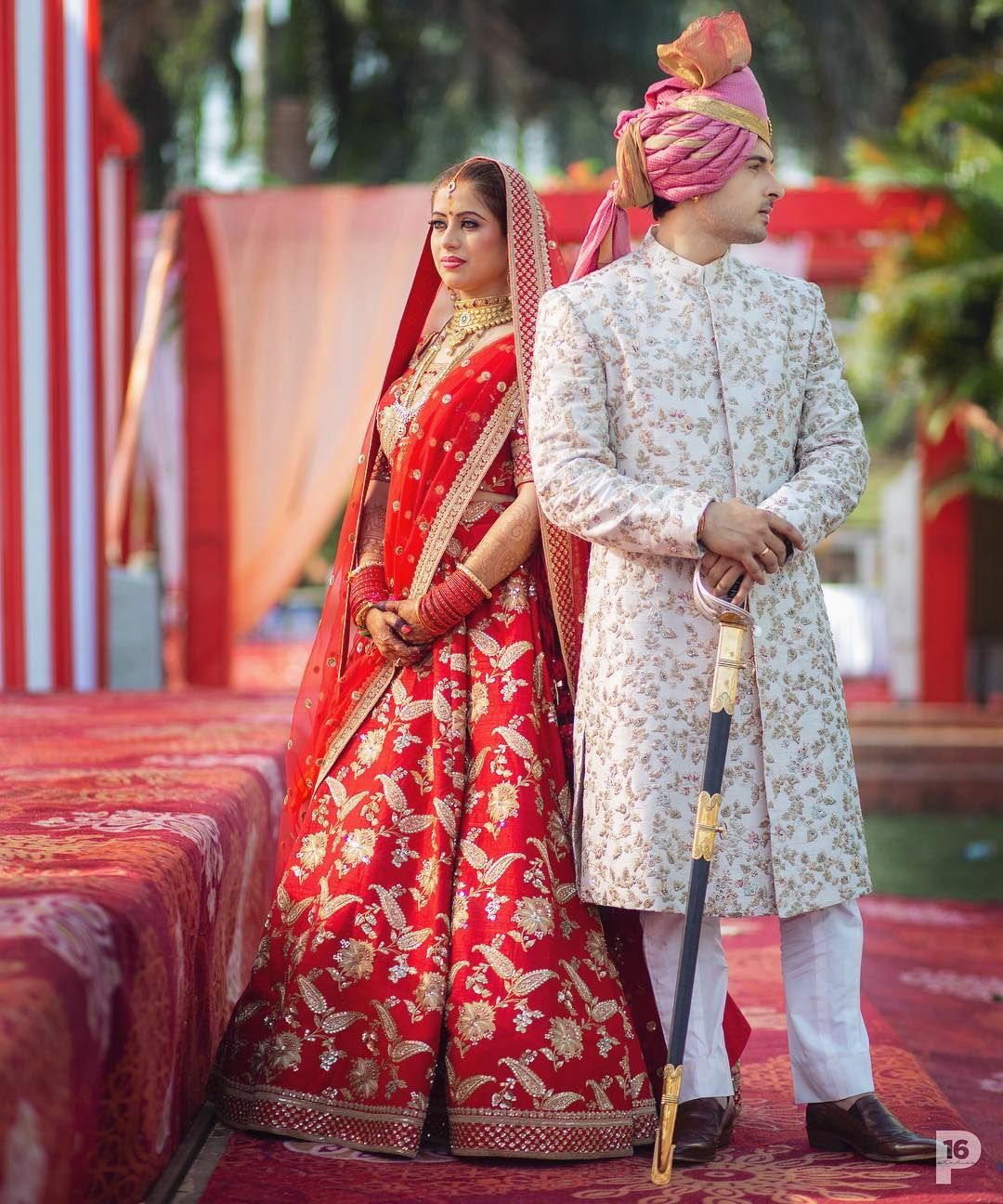 Image via P16 Studios★ 5
Or this all-black dapper look!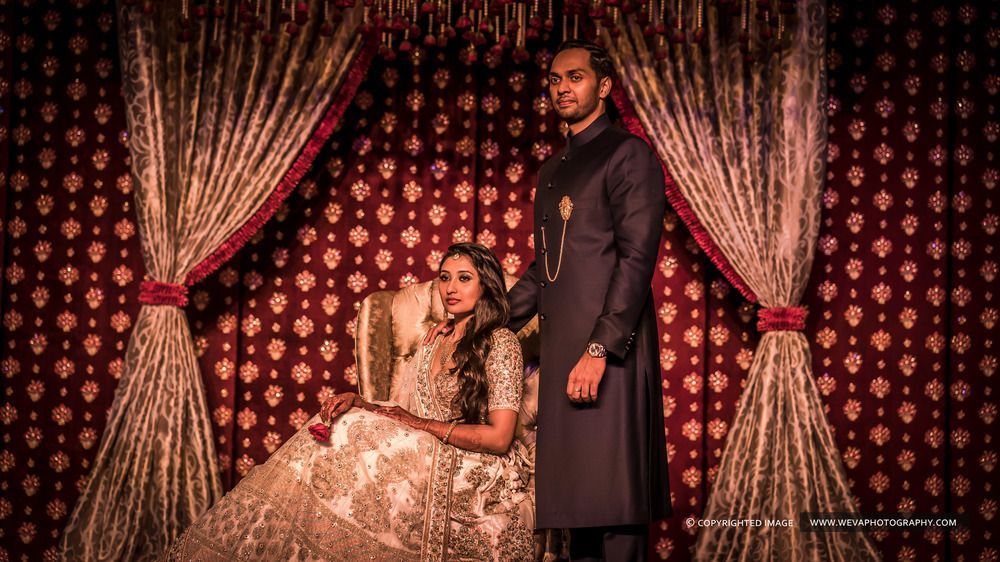 Image via Monica and Allan (Kerala)
Or this one who looked so royal with that touch of velvet!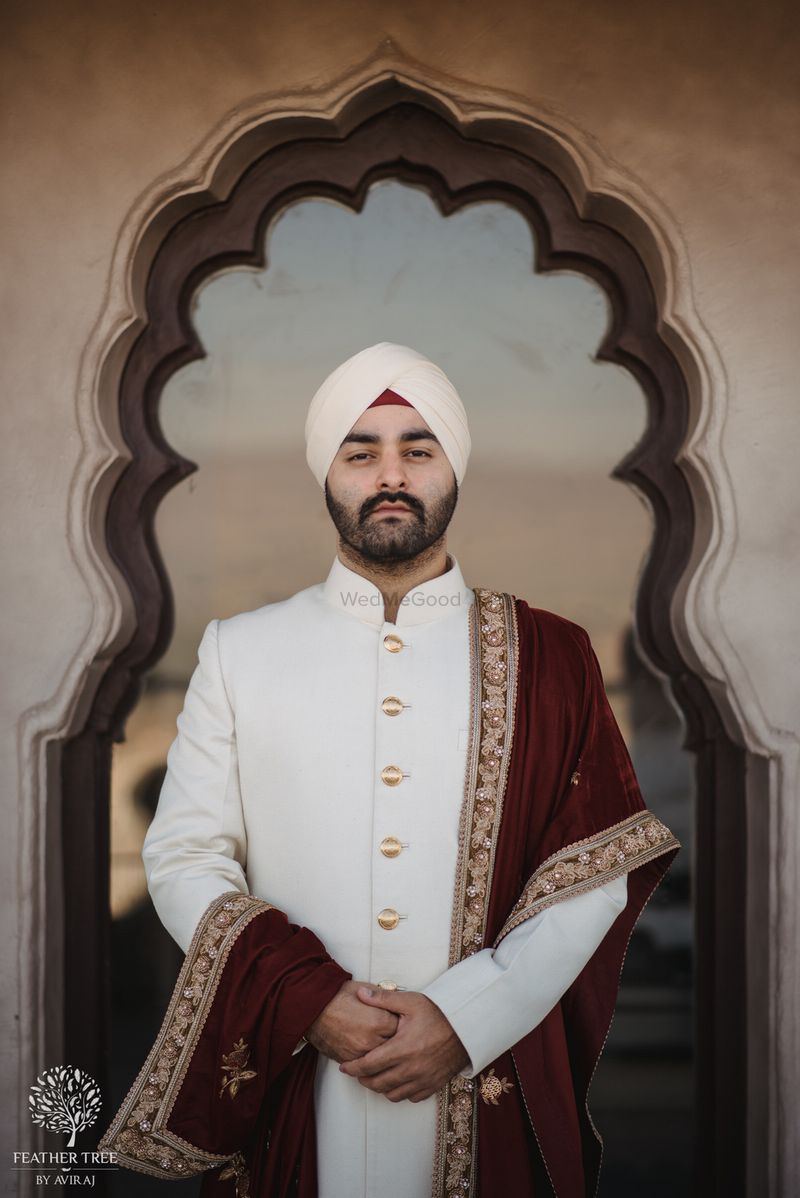 Image via Savleen and Harman (Jaipur)
This groom in that simple pastel floral sherwani!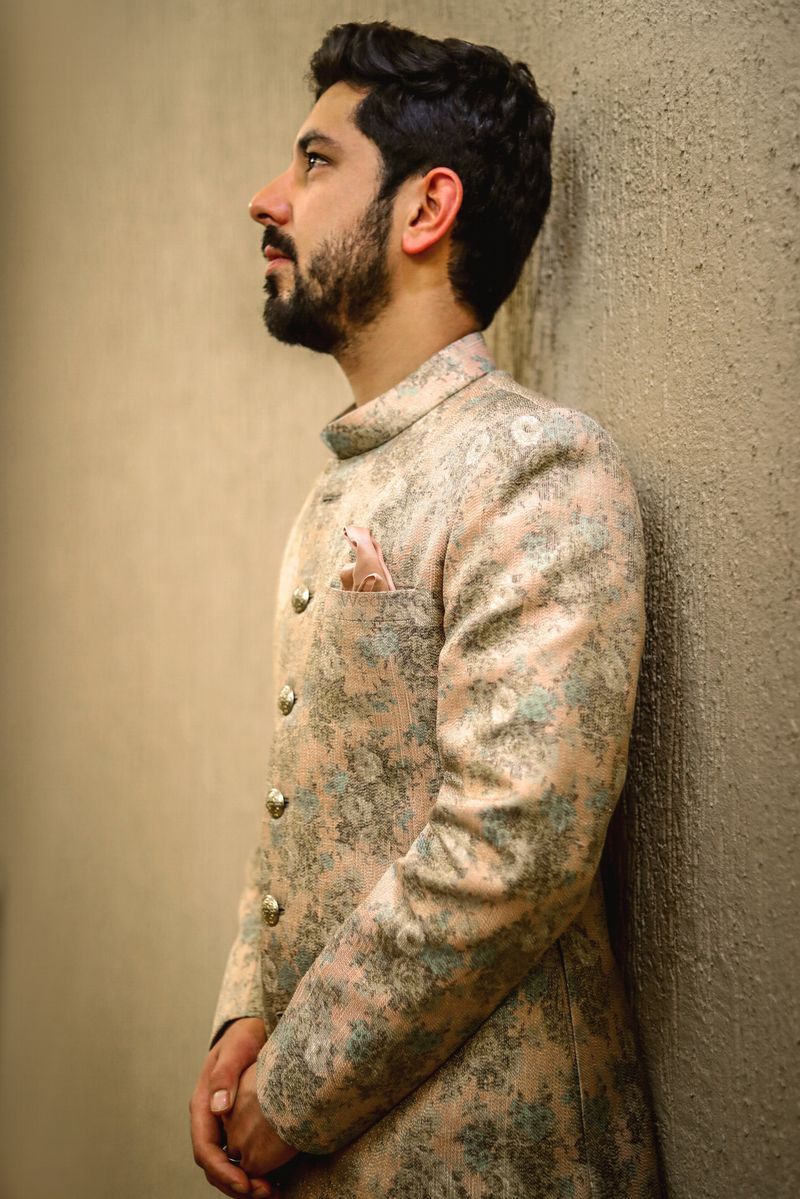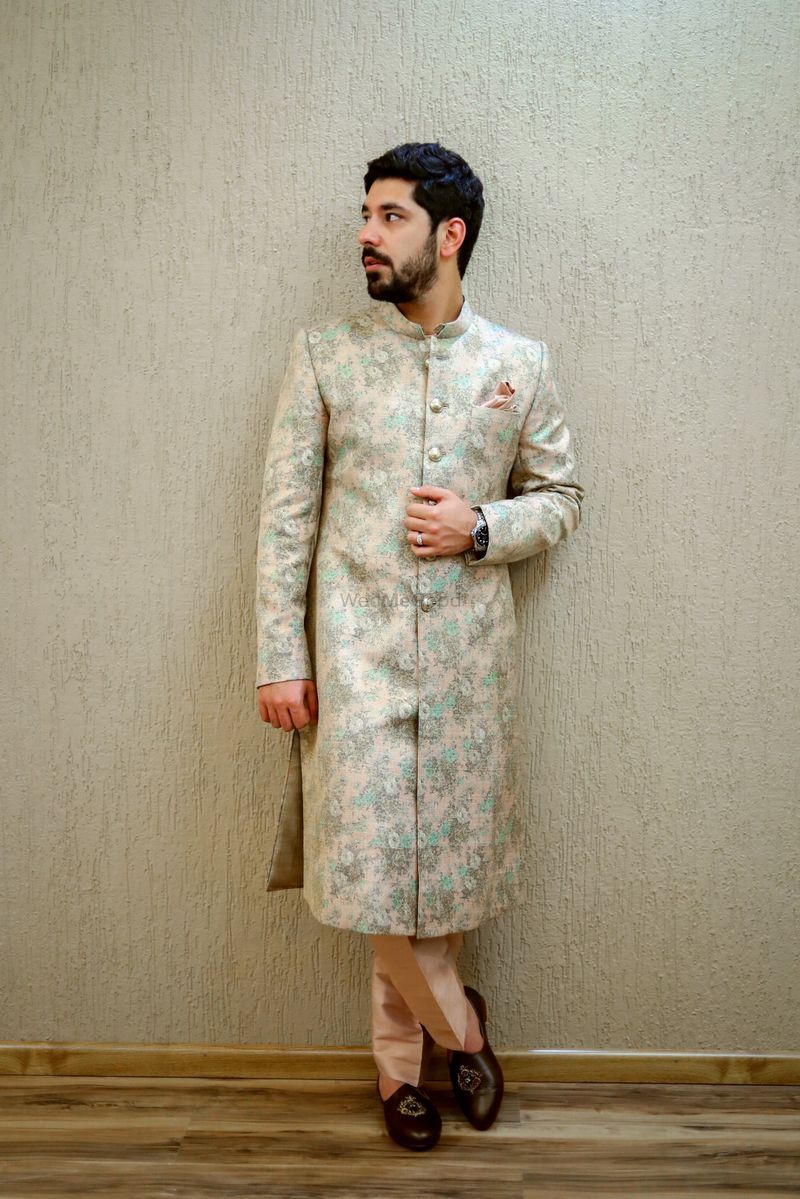 Image via Mohsin and Insha (Srinagar)
Or this one with the funky floral print!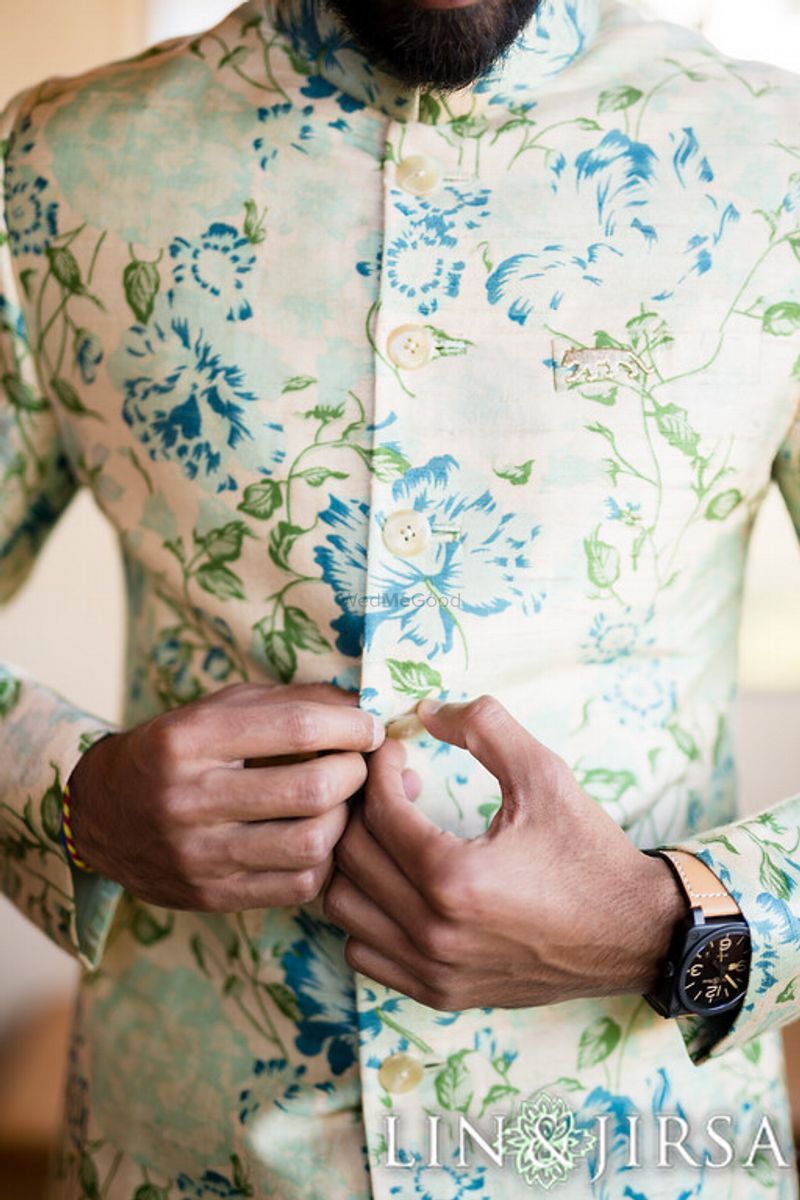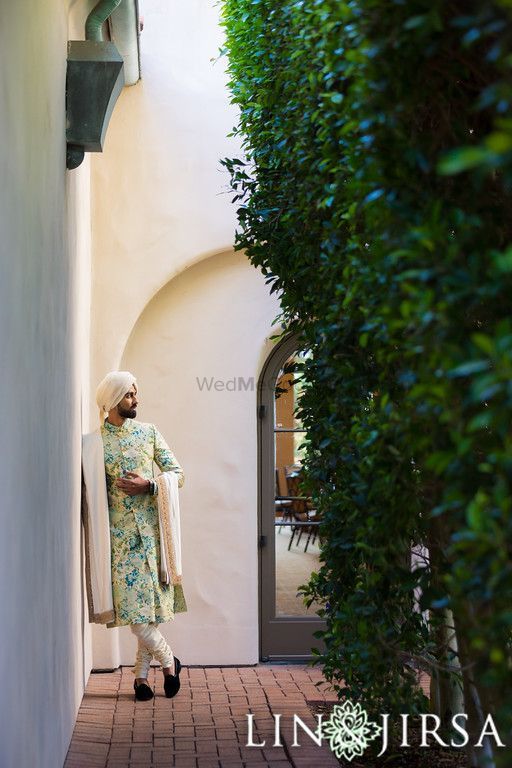 Image via Meena and Nimesh (USA)
This one with the big bold bunch of florals!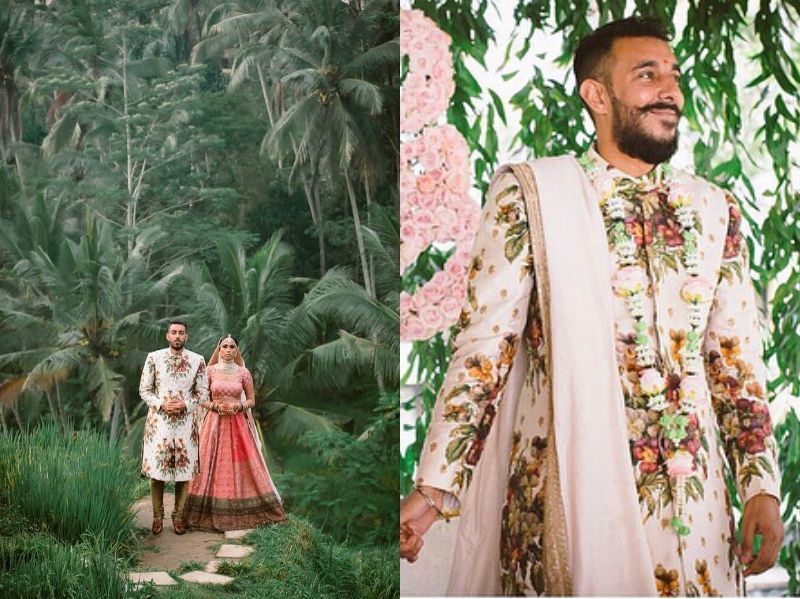 Image via @groomsofsabyasachi
This groom with his Anarkali-style royal sherwani!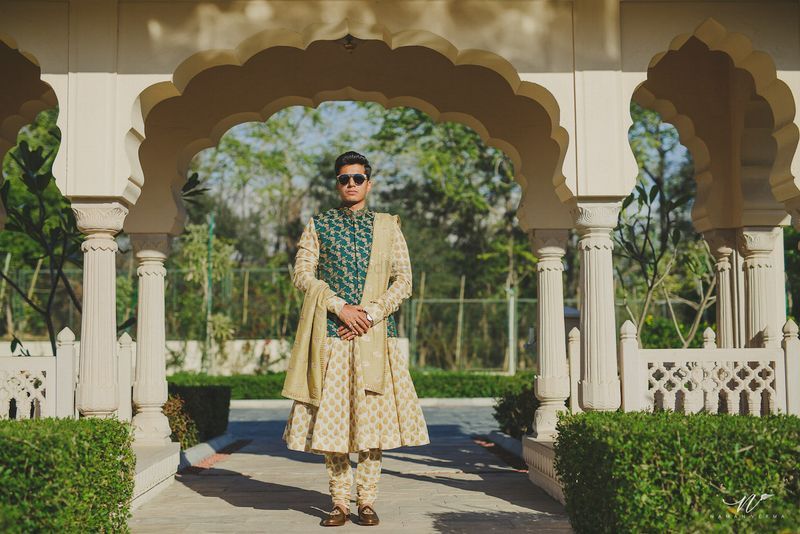 Image via Smily and Abheshek (Chandigarh)
This gold and beige sherwani that matched the bride beautifully!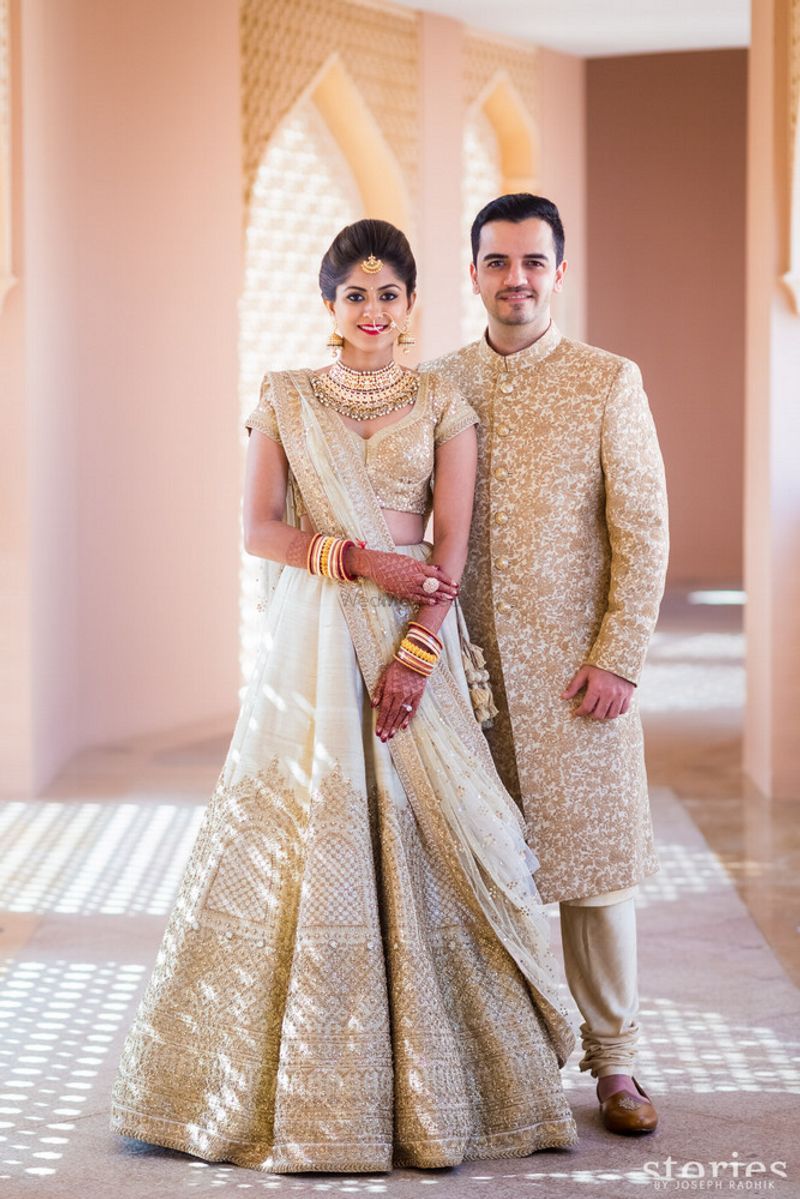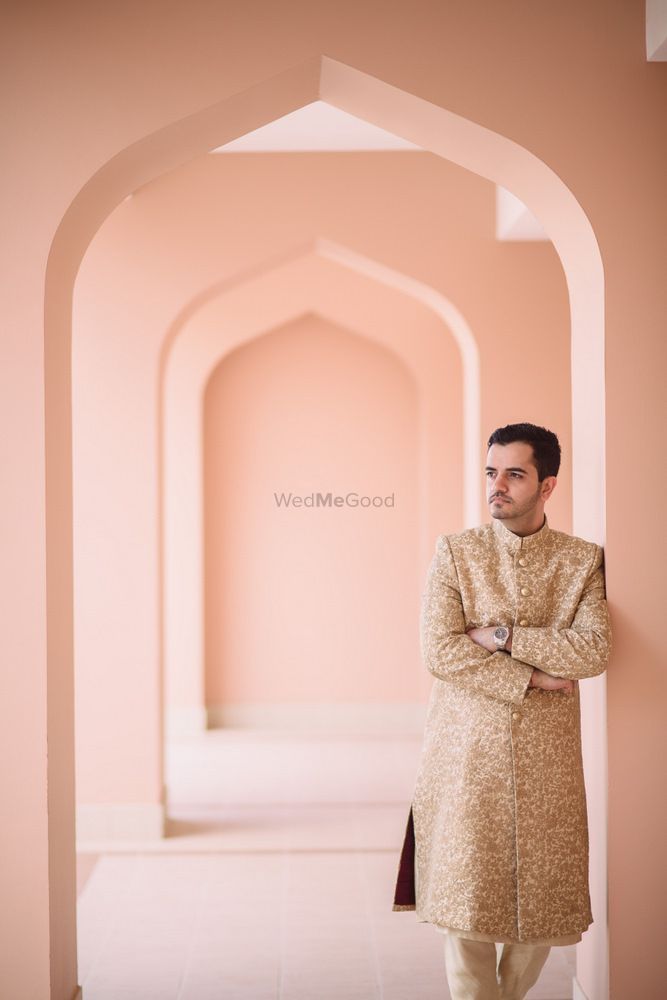 Image via Dhrumil and Anusha (Muscat)
Or this one who complemented her in florals?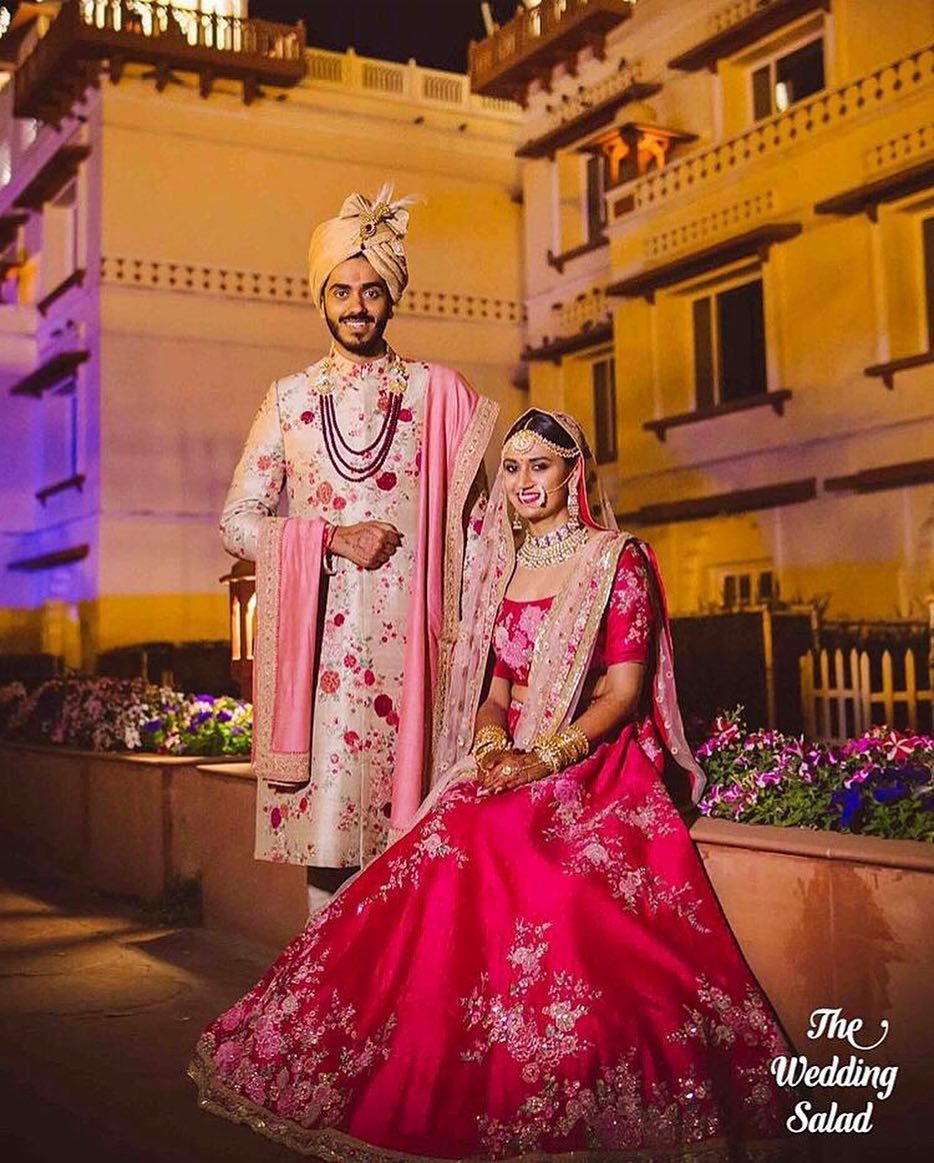 Image via Purva and Shivam (Jaipur)
This red sherwani that really stands out!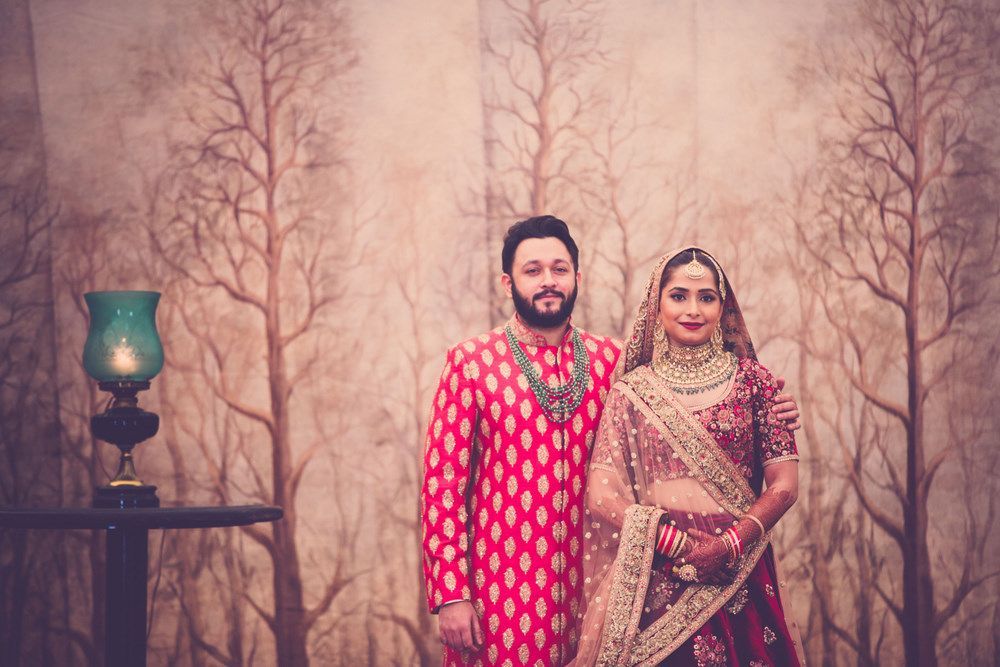 Image via Atiya and Amitesh (Mumbai)
Or a pale pink one that's simple and elegant!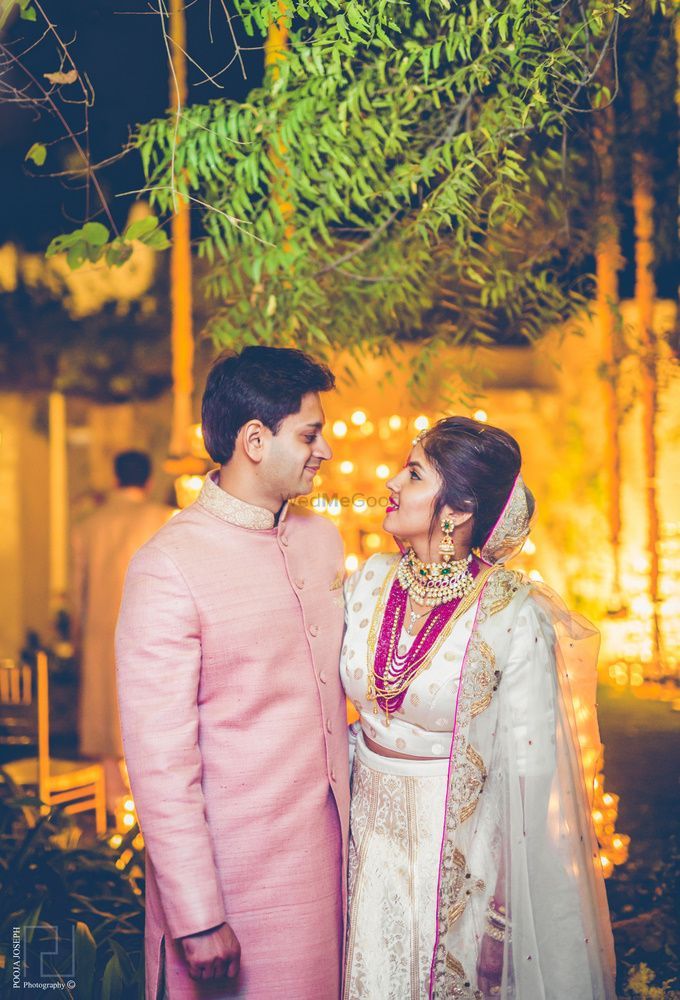 Image via Aashna and Uneesh (Baroda)
All featured grooms wearing Sabyasachi Groomwear★ 5 .
ALSO READ: 11 New Groomwear Trends For 2018 Weddings!