Wittiest Wedding Hashtags We Have Come Across!
BY Anupriya | 23 Dec, 2019 | 224025 views | 4 min read
Do you religiously follow WMG on Instagram? Then chances are great that you have seen the 'Wedding Hashtag' tweet we shared last week (and double-tapped it). Well, if you didn't, go check it out right now! And once you're done, come straight back here cuz we have something more special that will tickle your funny bone!
While it's true that creating a perfect wedding hashtag is no cake walk, there are some couples who literally turned masters at it and impressed us with their wit. So much so, that we had to put it across for you to take some lessons and get over that regular #TanuwedsManu jazz! Skim through these super witty wedding hashtags and tell us which one did you like the most!
1. #ButterChickenWithBhujia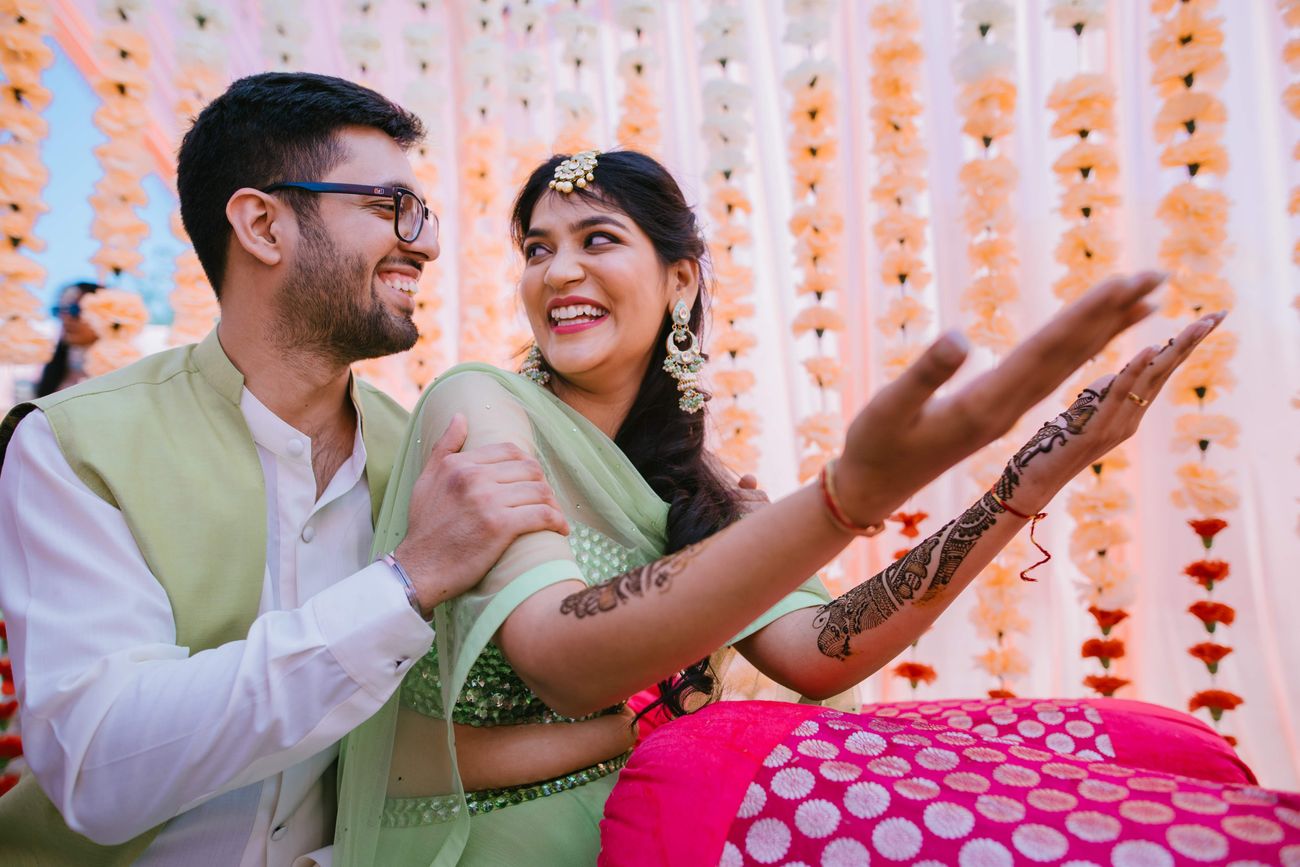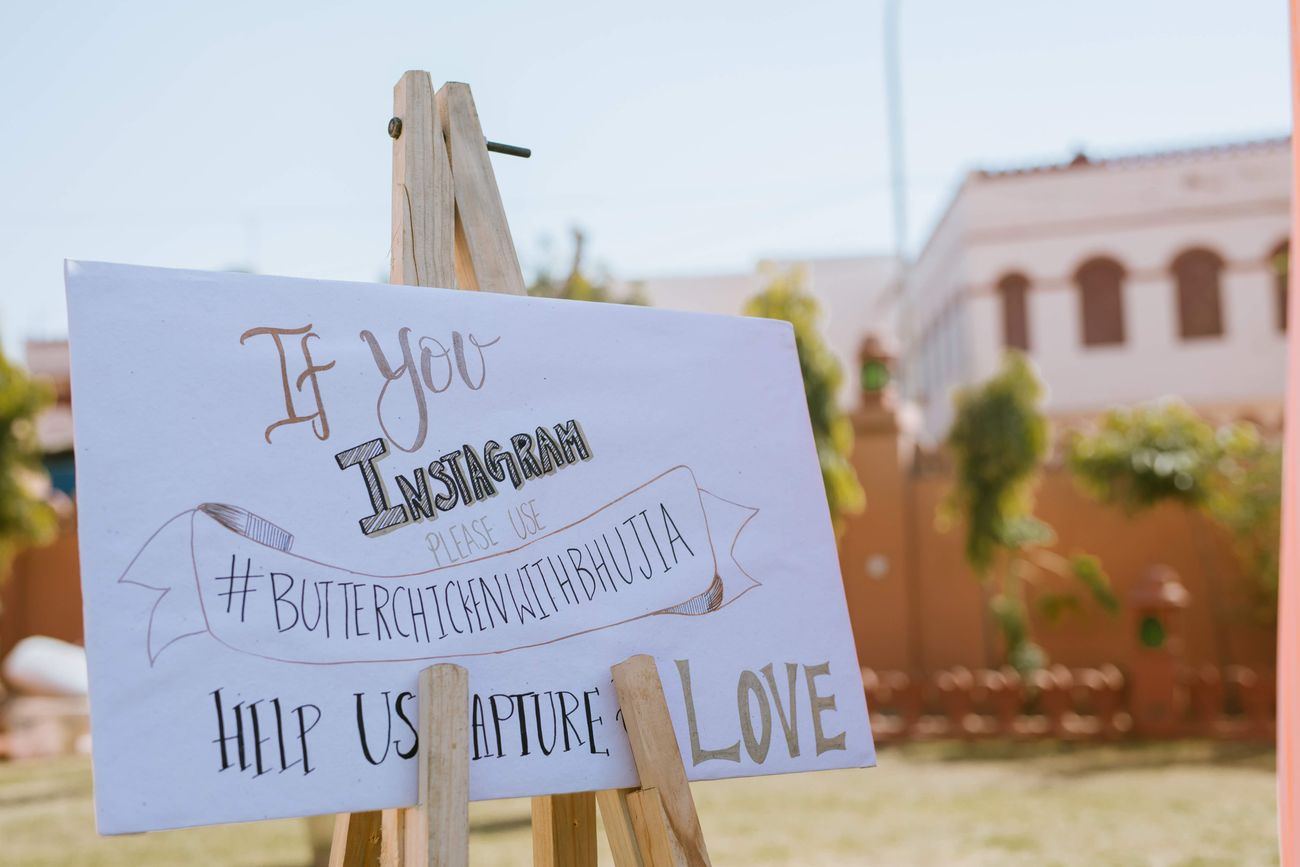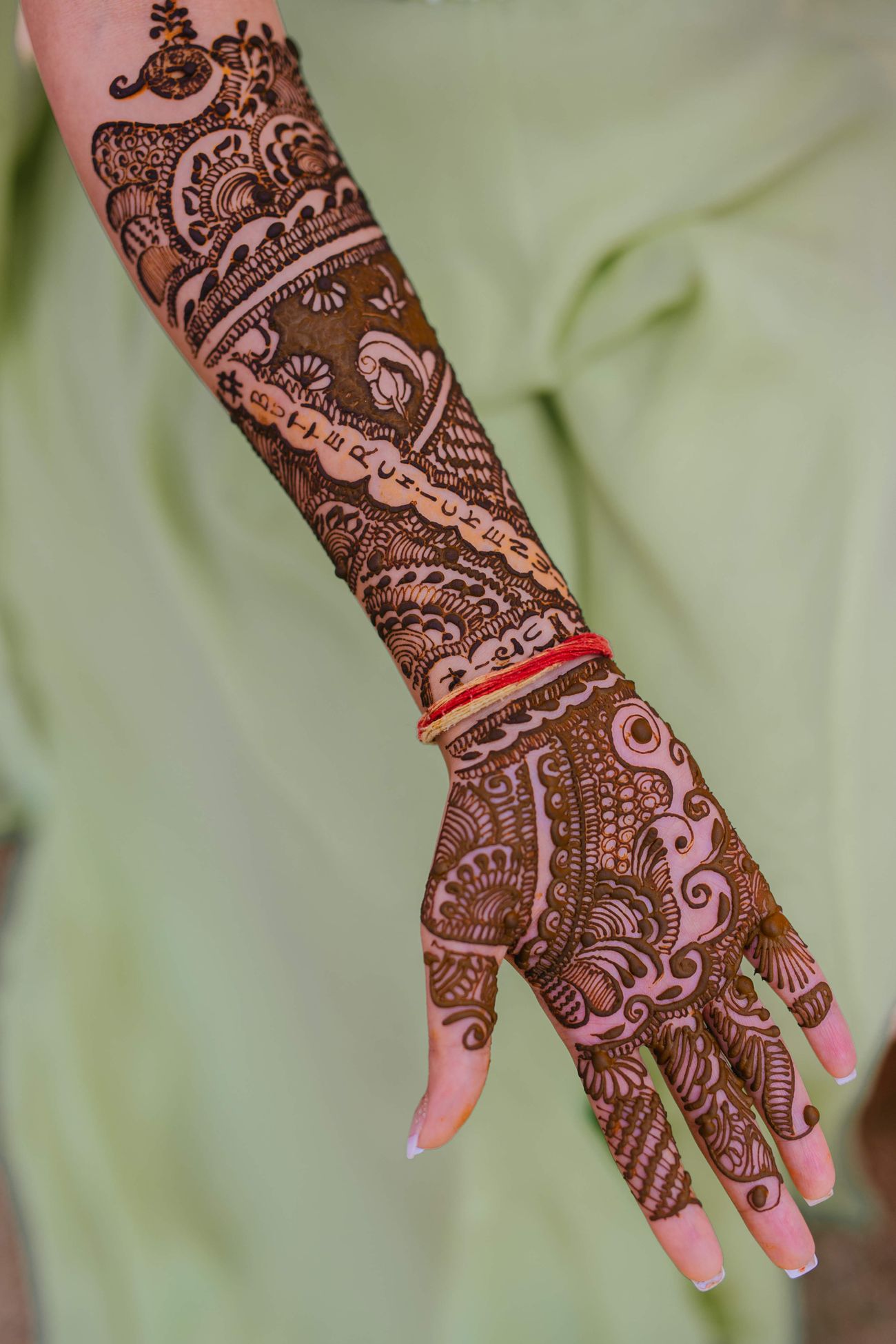 Image via Sanchita & Prasoon
Starting the list with our favorite one! The idea behind this couple's wedding hashtag is the fact that the bride hails from Bikaner (which is famous for Bhujia) and the groom is a typical Punjabi who loves Butter Chicken.
2. #RanAwayToThailand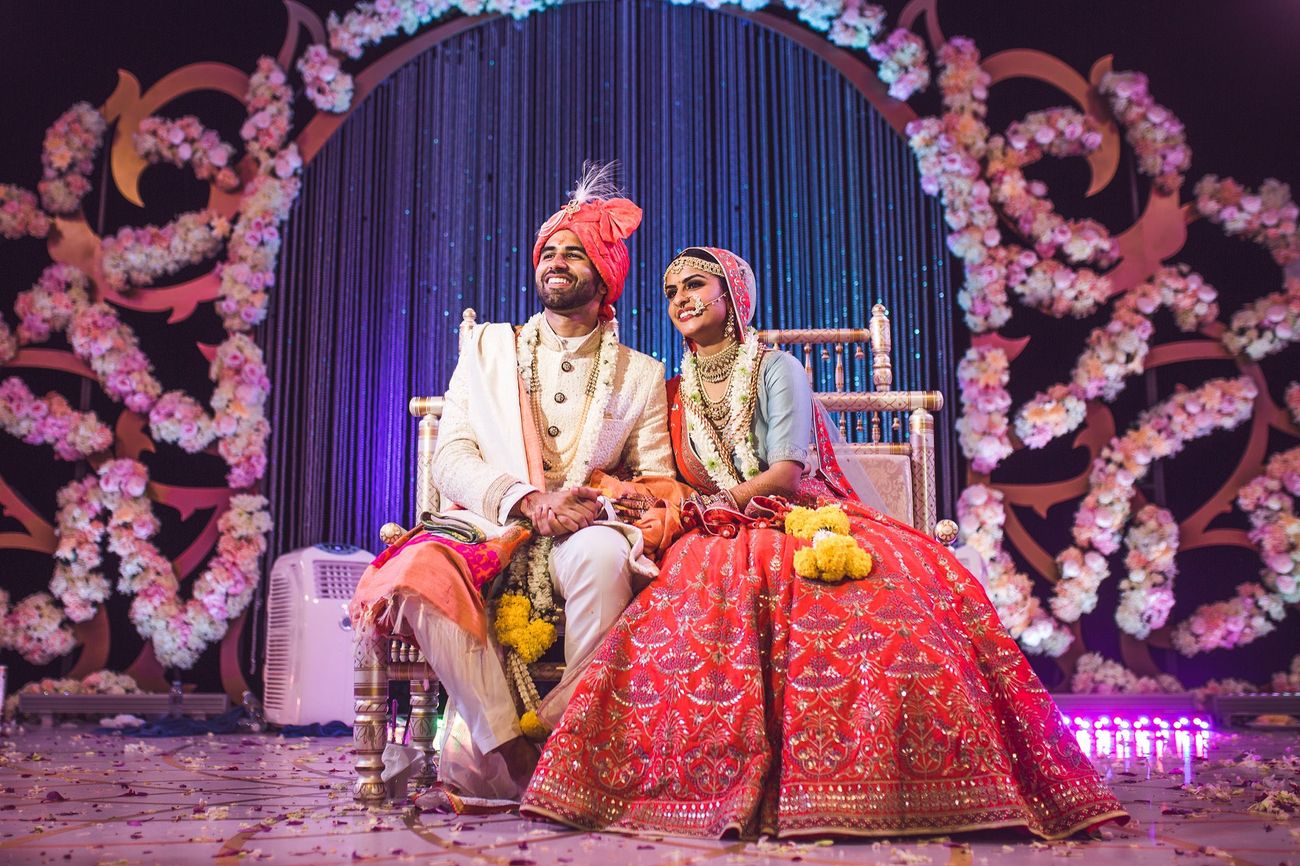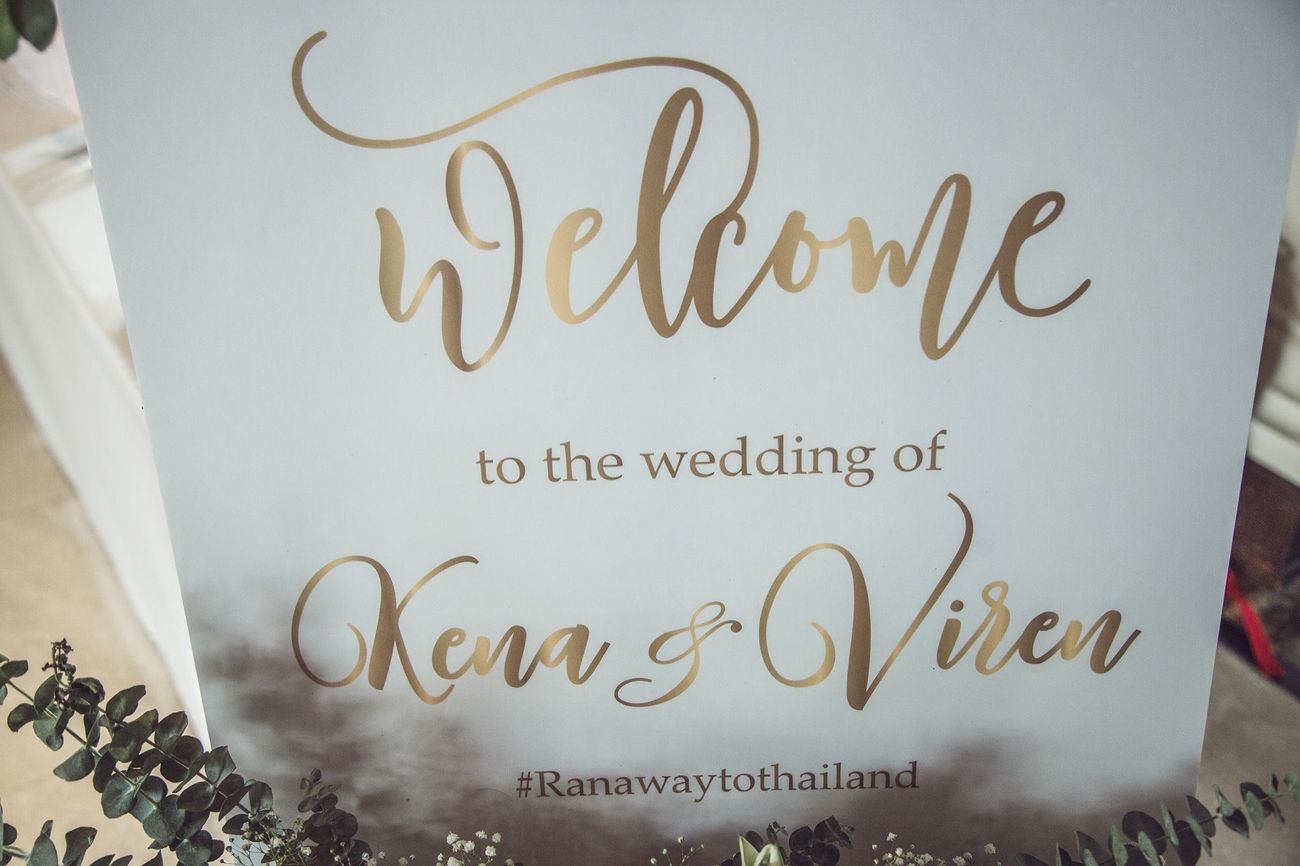 Image Via Instagram
When the bride and groom ran away to Thailand to tie the knot!
3. #LikhnewaleKoBiryaniDedo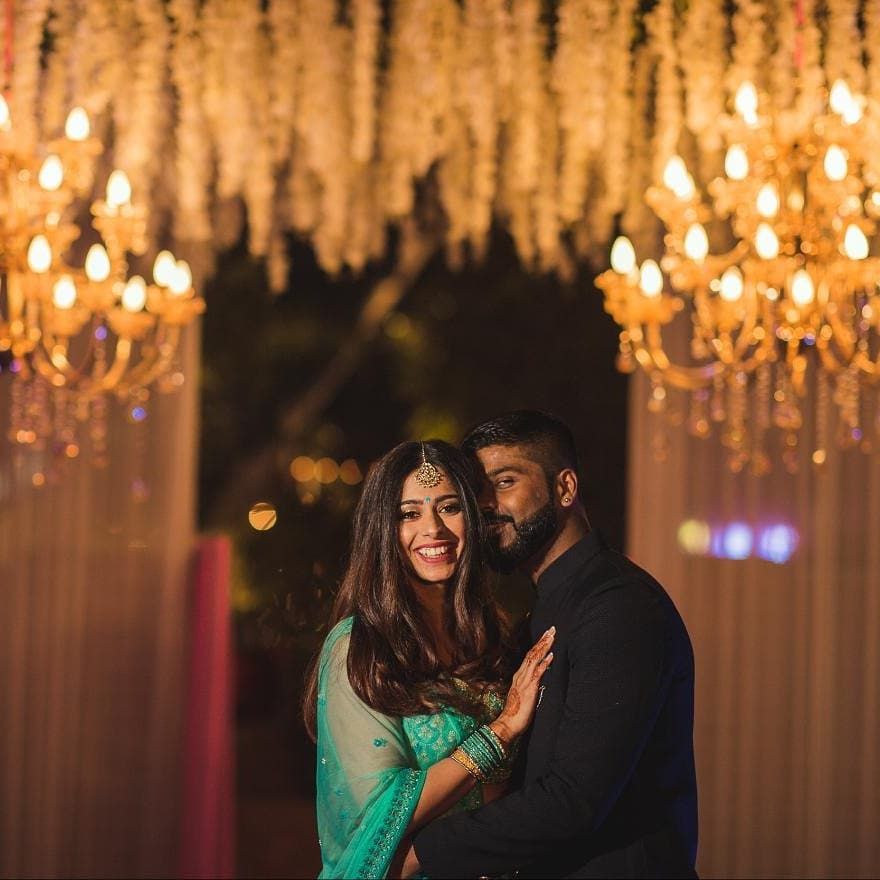 This groom and bride clubbed their Instagram usernames (Likhnewala & Biryanidedo) to create their wedding hashtag. As it suggests, the groom is a writer, while the bride is a biryani lover.
4. #JivNehariBaazi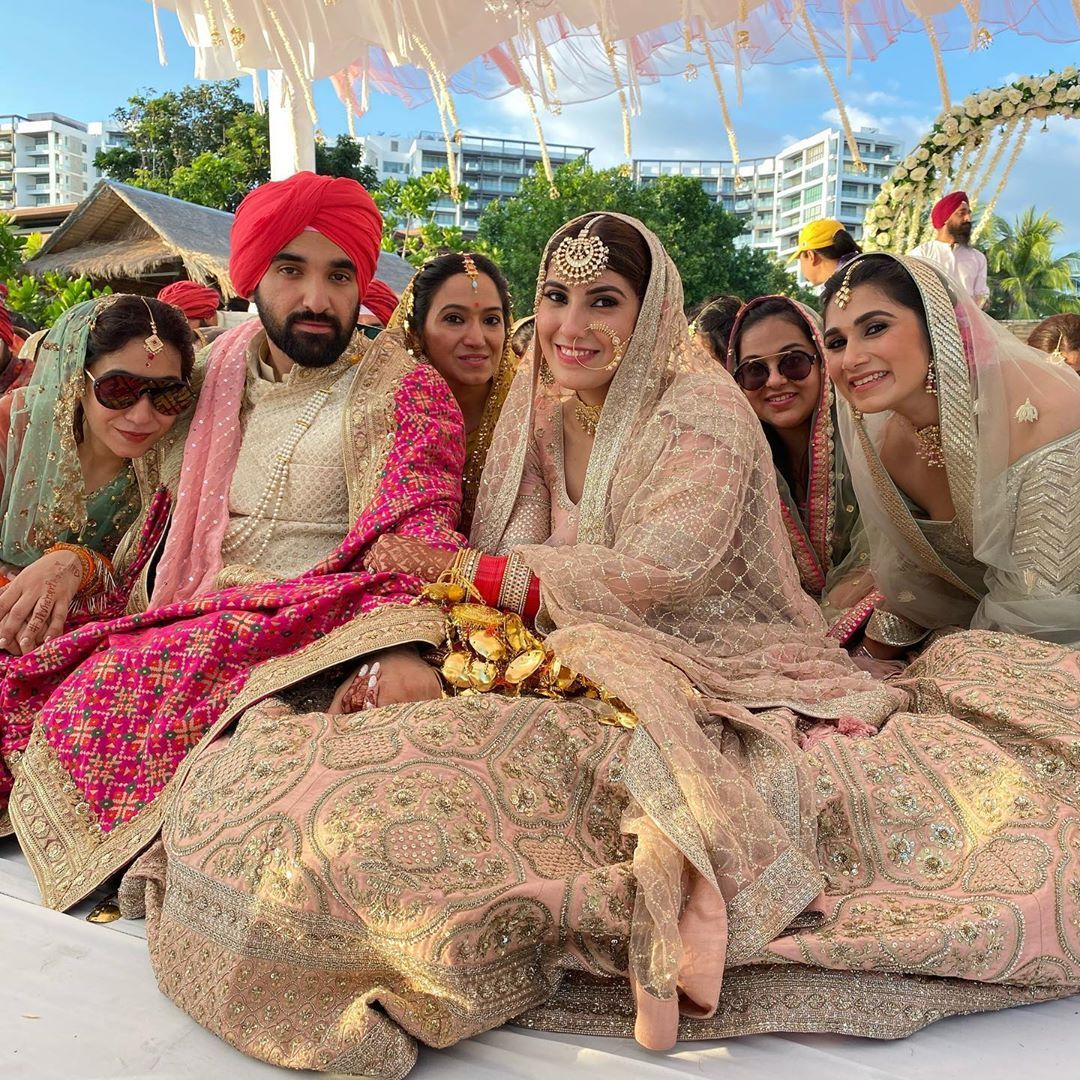 Image Via Instagram
When the groom's name is Jiv and the bride's name is Neharika. Add a tad bit of fun and the wedding hashtag is ready!
5. #LuvShuvTeyGakharKhurana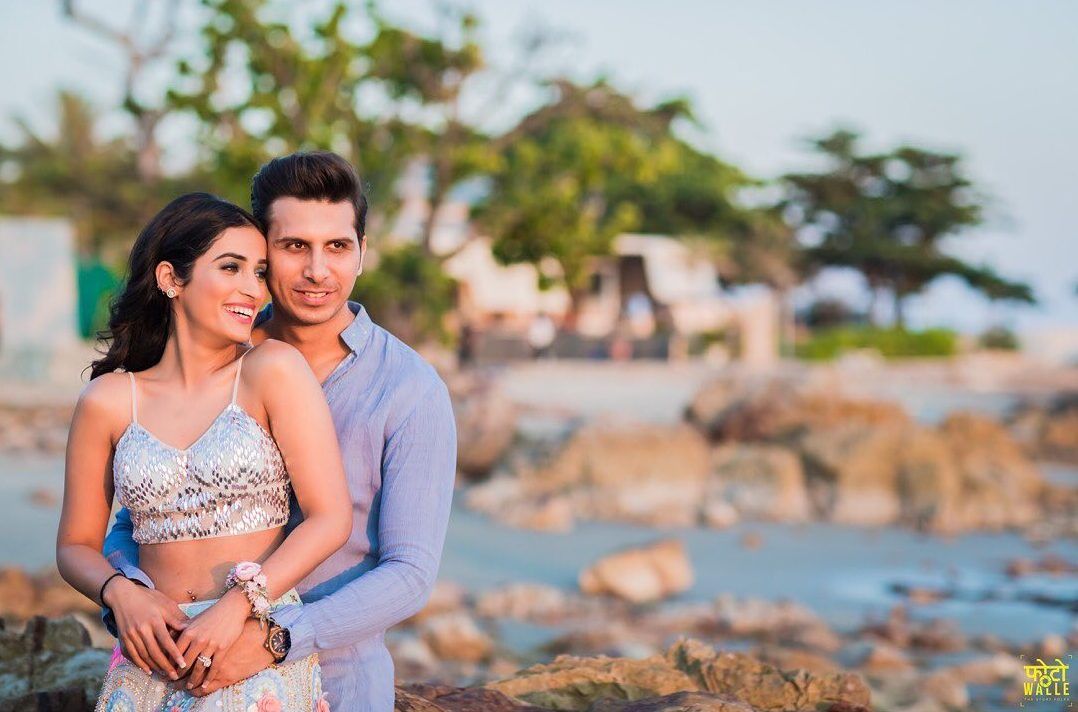 Image Via Fotowalle - The Story Folks★ 4.9
When the bride (Srishti Khurana) and groom (Ishaan Gakhar) decide to take inspiration from a Bollywood film title!
6. #PaViSaysIboo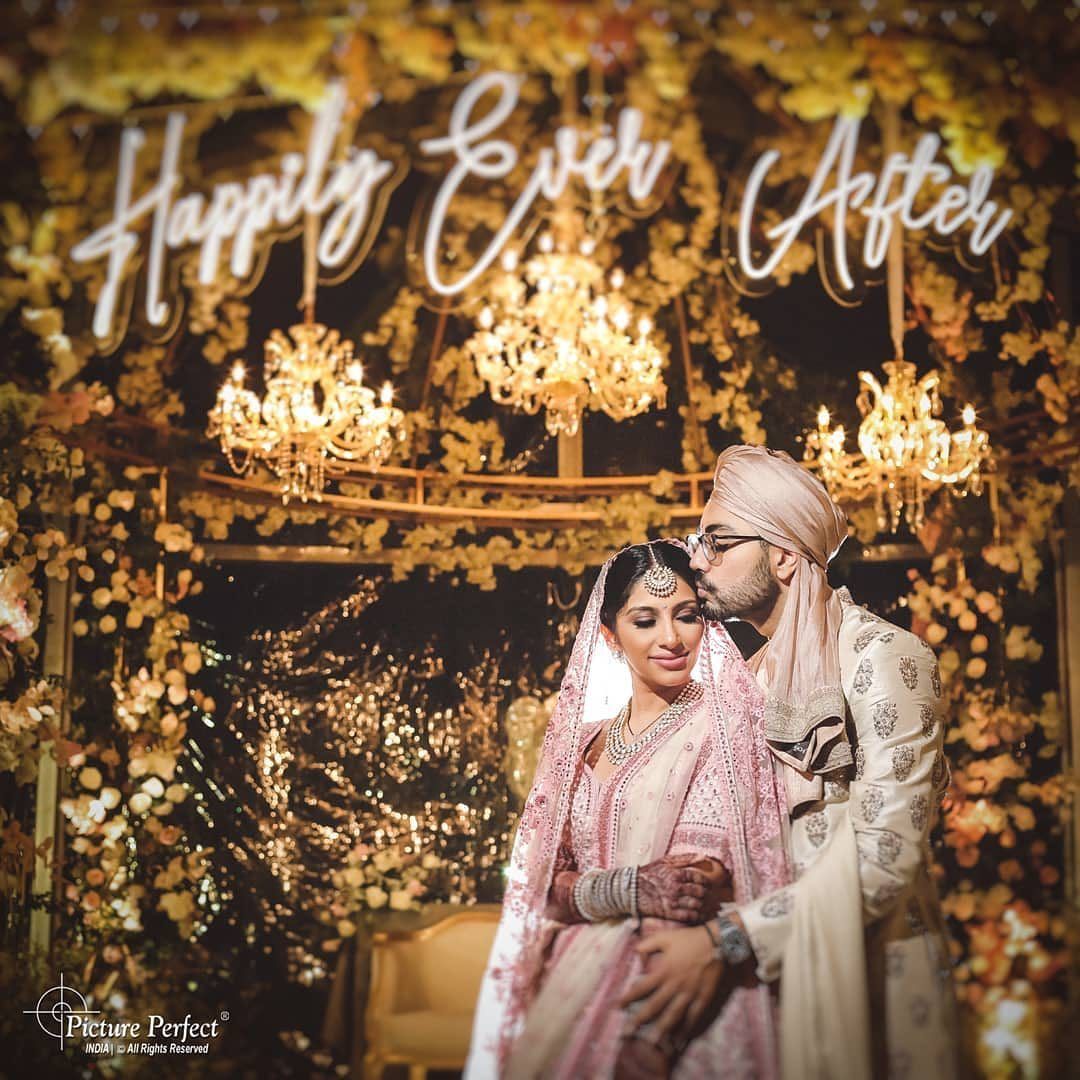 Image Via Picture Perfect India★ 5
Shilpa and Avinash slashed the second and first halves of their names respectively to get 'PAVI', and further suffixed it with 'IBoo' (instead of I Do!) 
7. #KhoslaFoundHerGhosla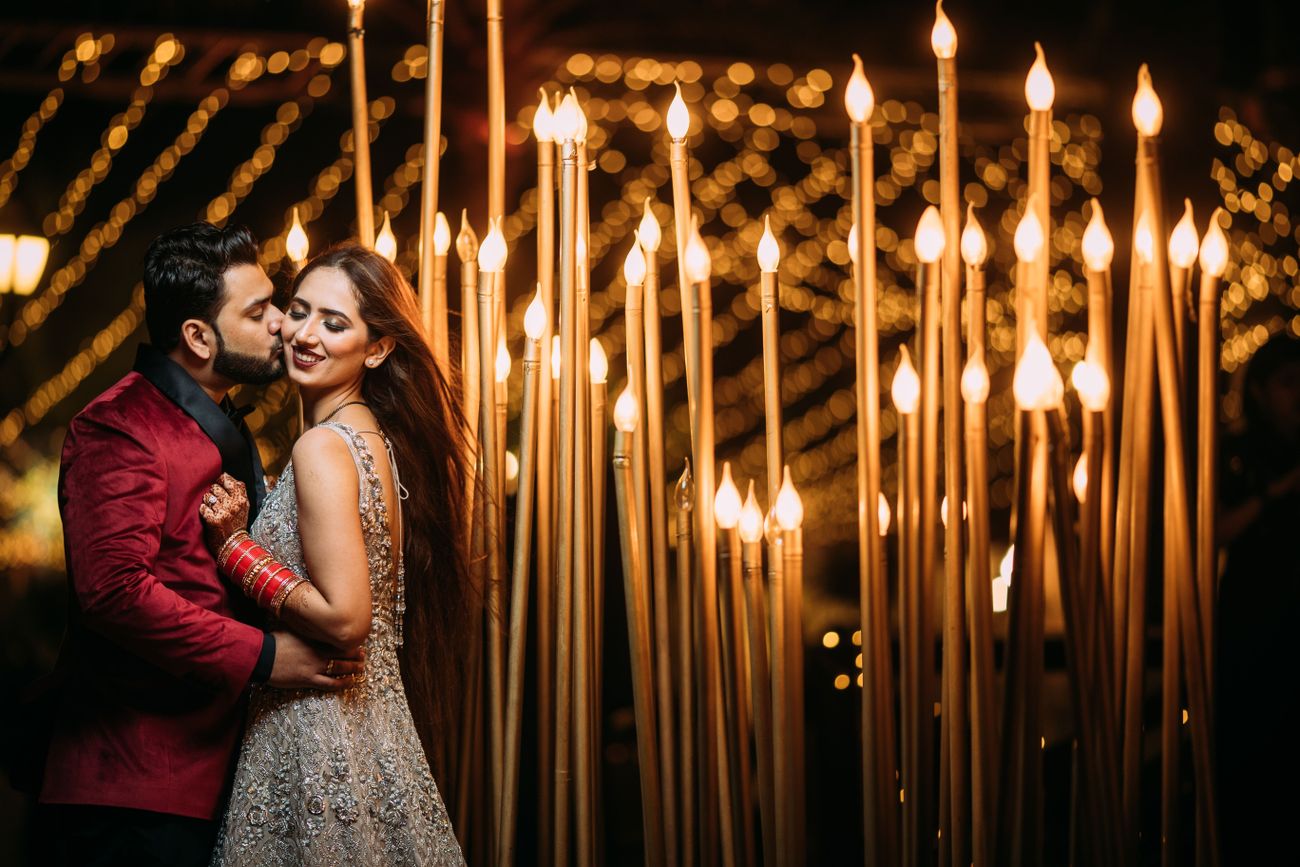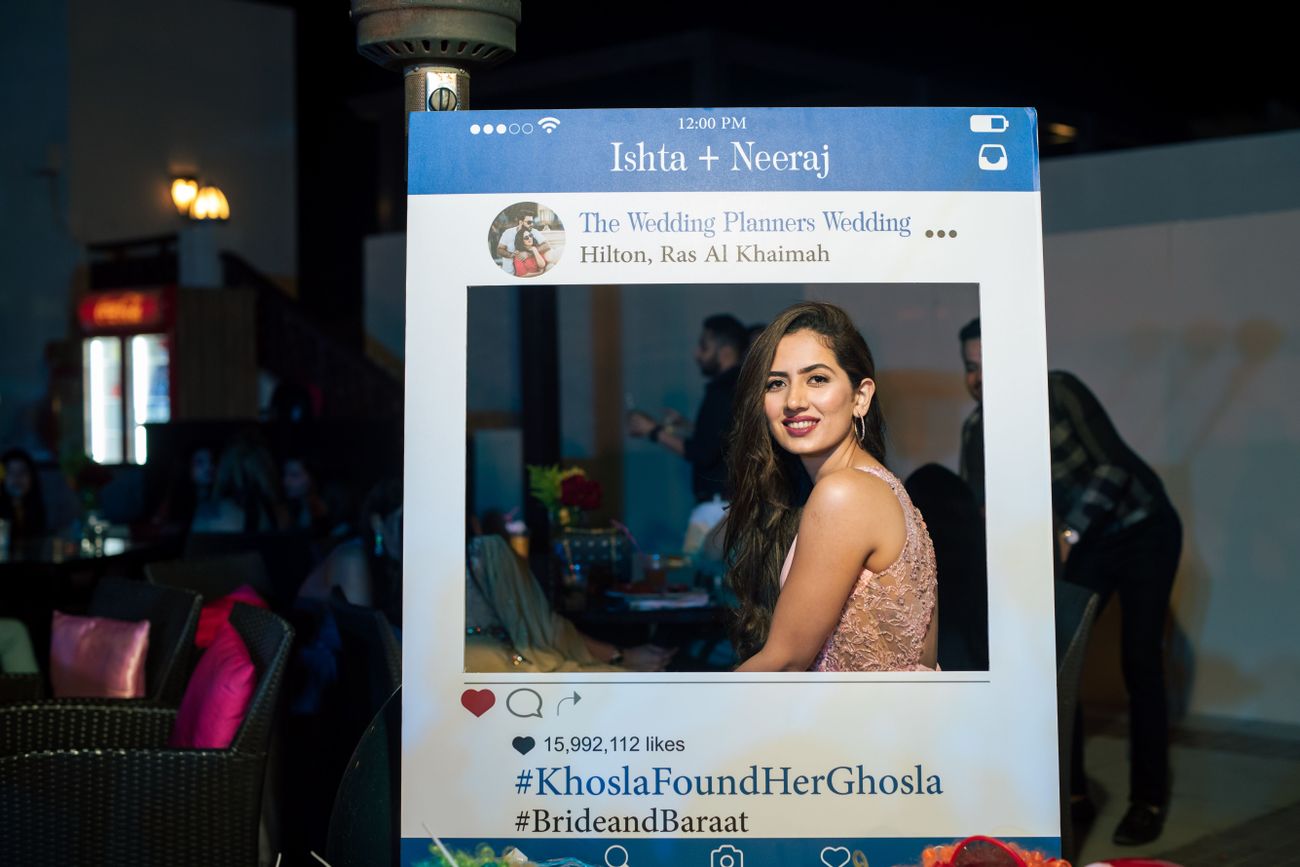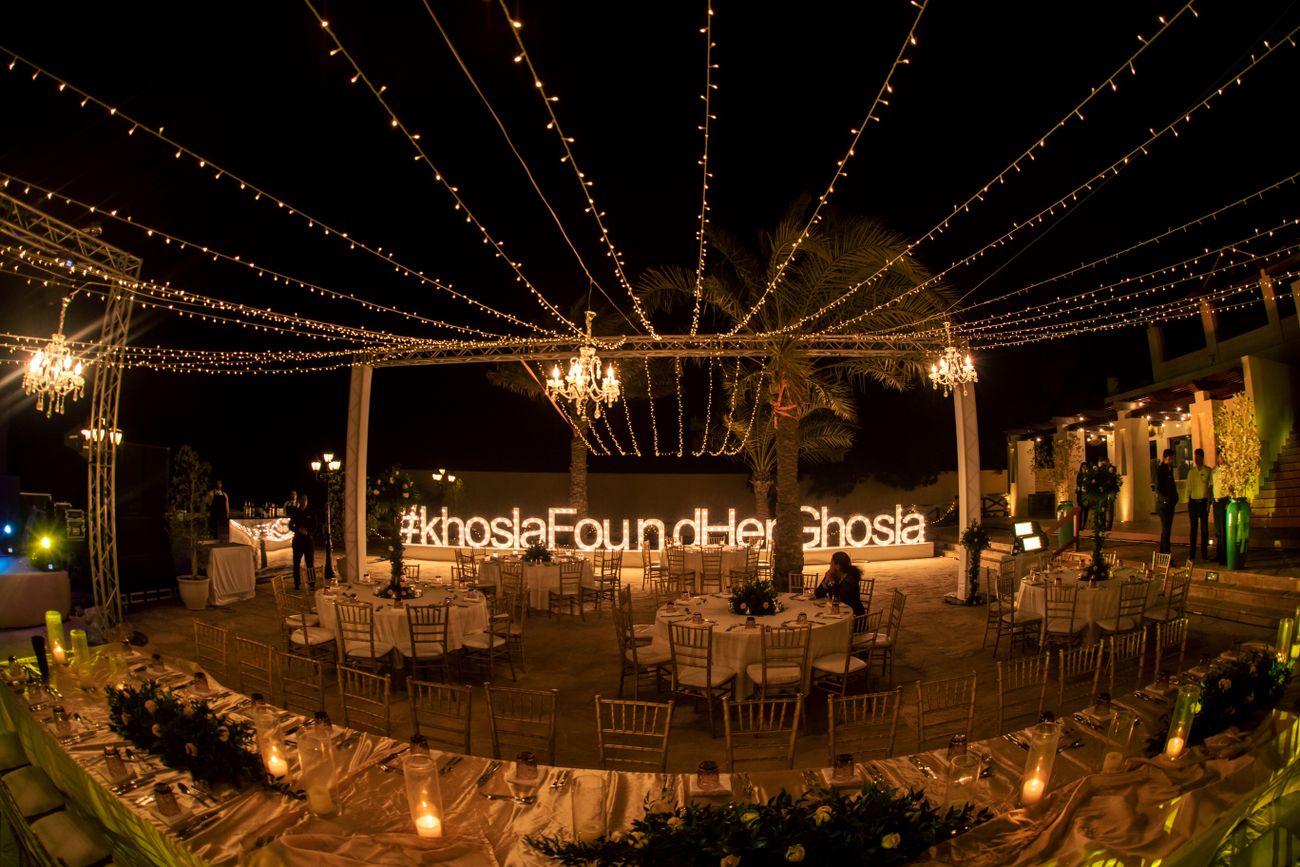 Image Via Dream Diaries Photography★ 5
When the bride is a Khosla, and she finally found a nest to live in for the rest of her life. 
8. #KanchuBookedAKab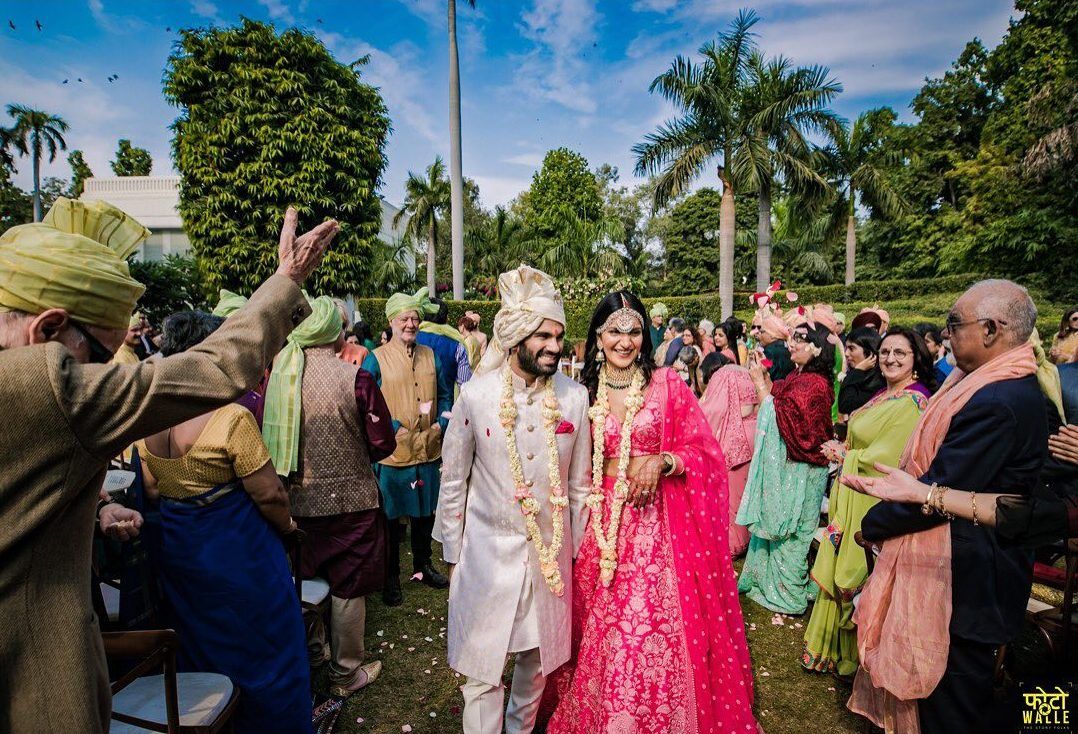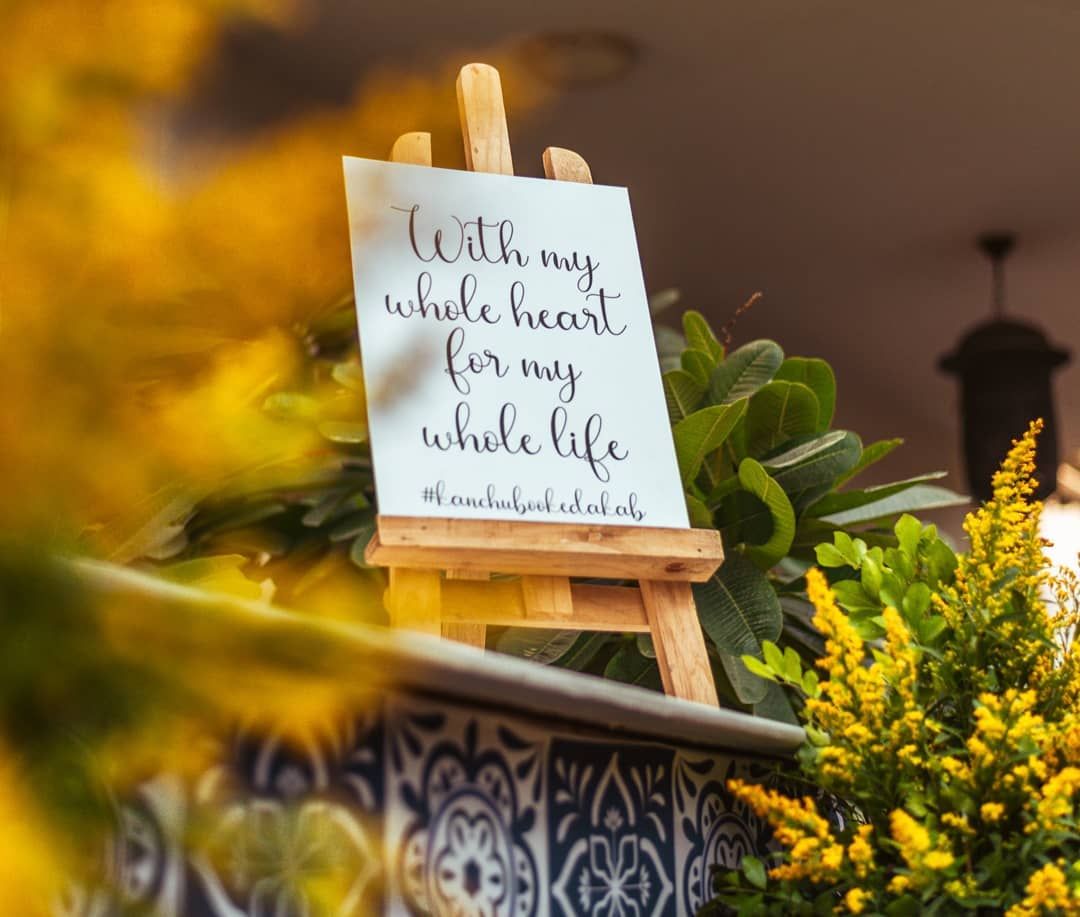 Image Via Fotowalle-The Story Folks
This bride and groom took it to another level! They used the bride's nickname 'Kanchu' as a prefix, further added 'Booked A' to it and suffixed it with the 'Kab' instead of Cab (since the groom's name is Kabir).
9. #TtKiSweety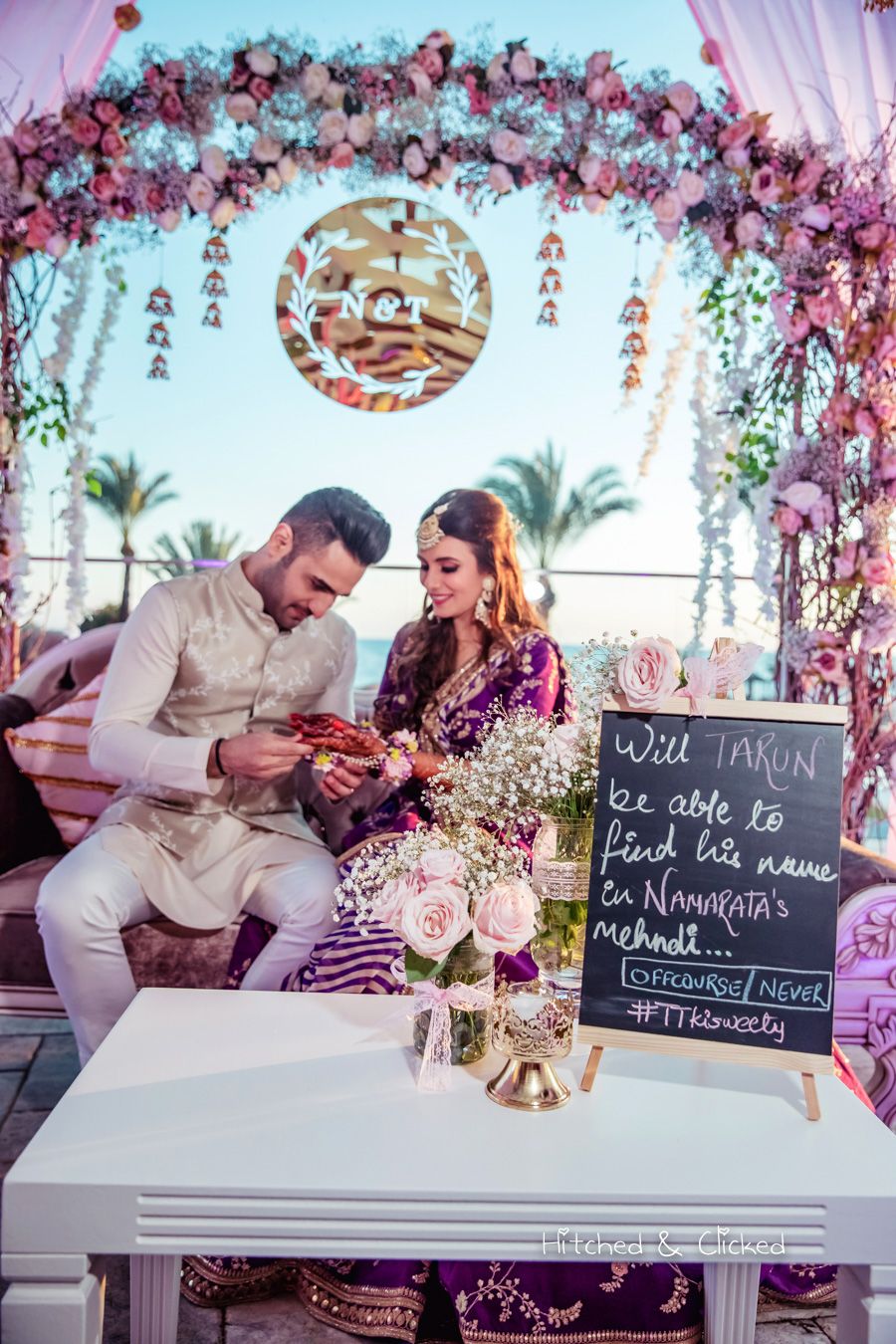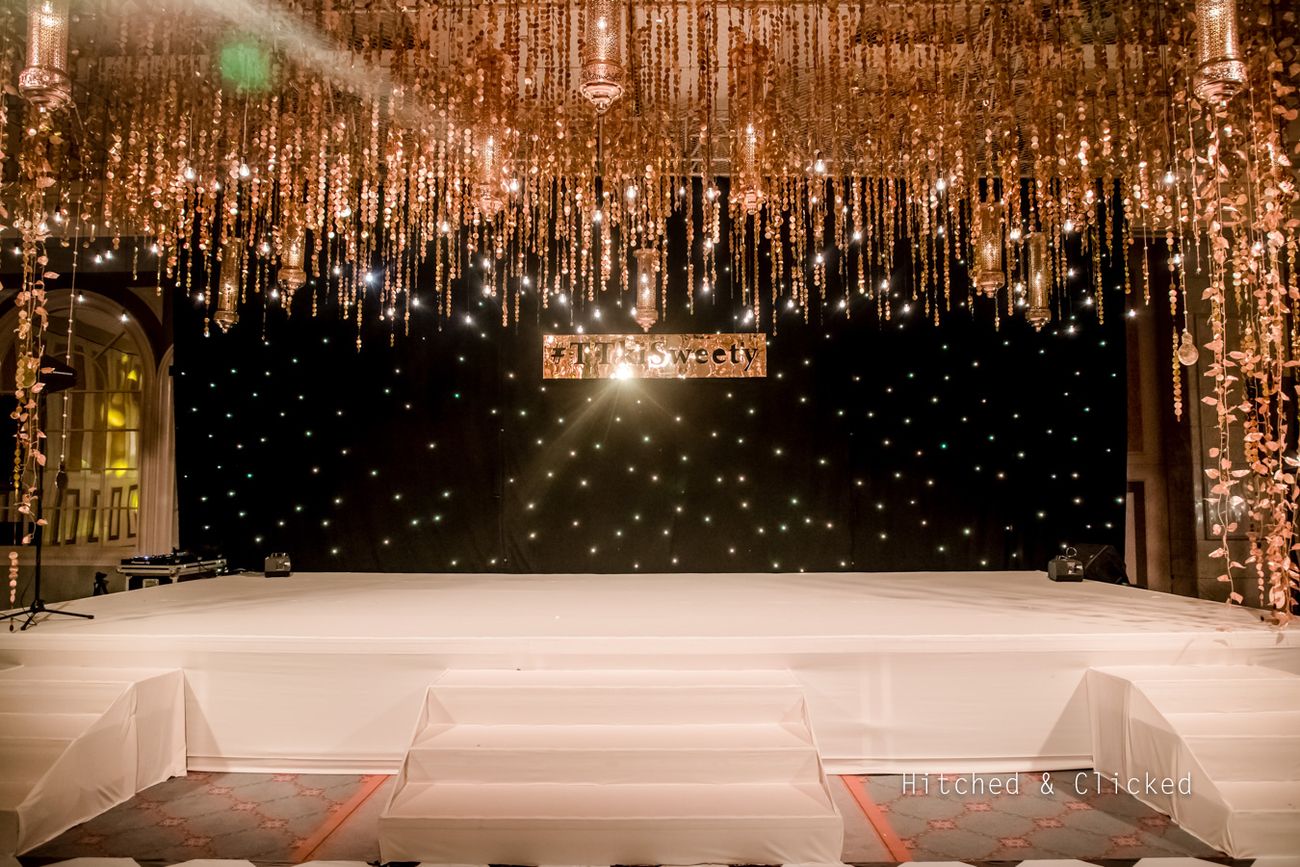 Image via Namrata & Tarun
Who doesn't know Takhtani boys? Well,  when Tarun Takhtani got married to Namrata, who is also charmingly known as Sweety, TTKiSweety happened!
10. #IsntitJASROMAntic
Image Via Sam & Ekta - Sonder Frames★ 4.7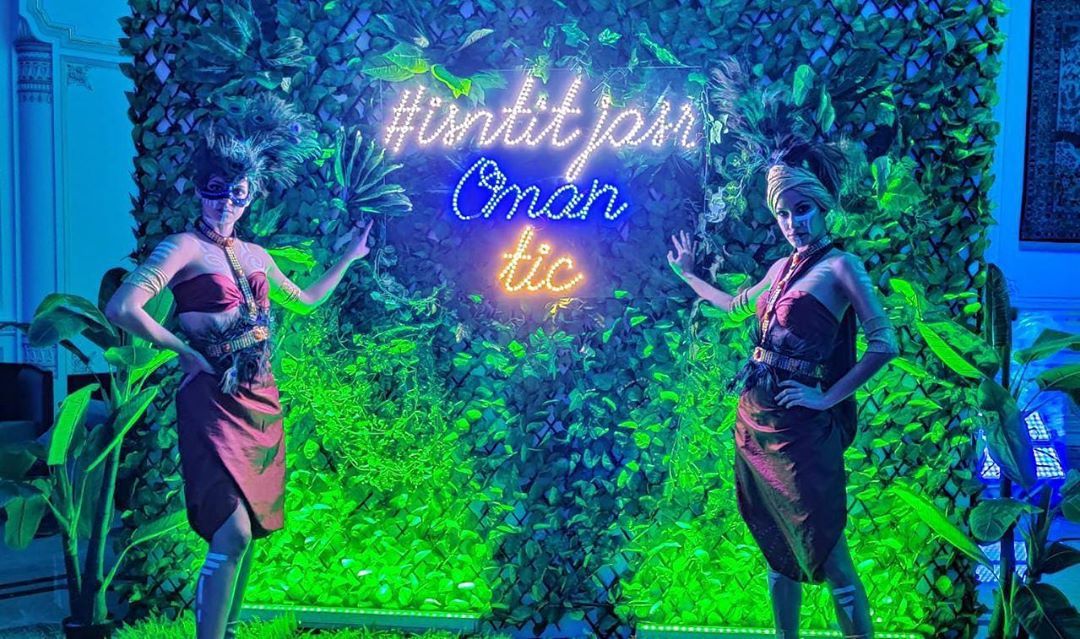 Image Via Vivaah Weddings★ 5
Roma and Jaskaran very smartly framed their wedding hashtag, leaving the reader with a question and a wide smile, each time they read it!
11. #MistersWithSisters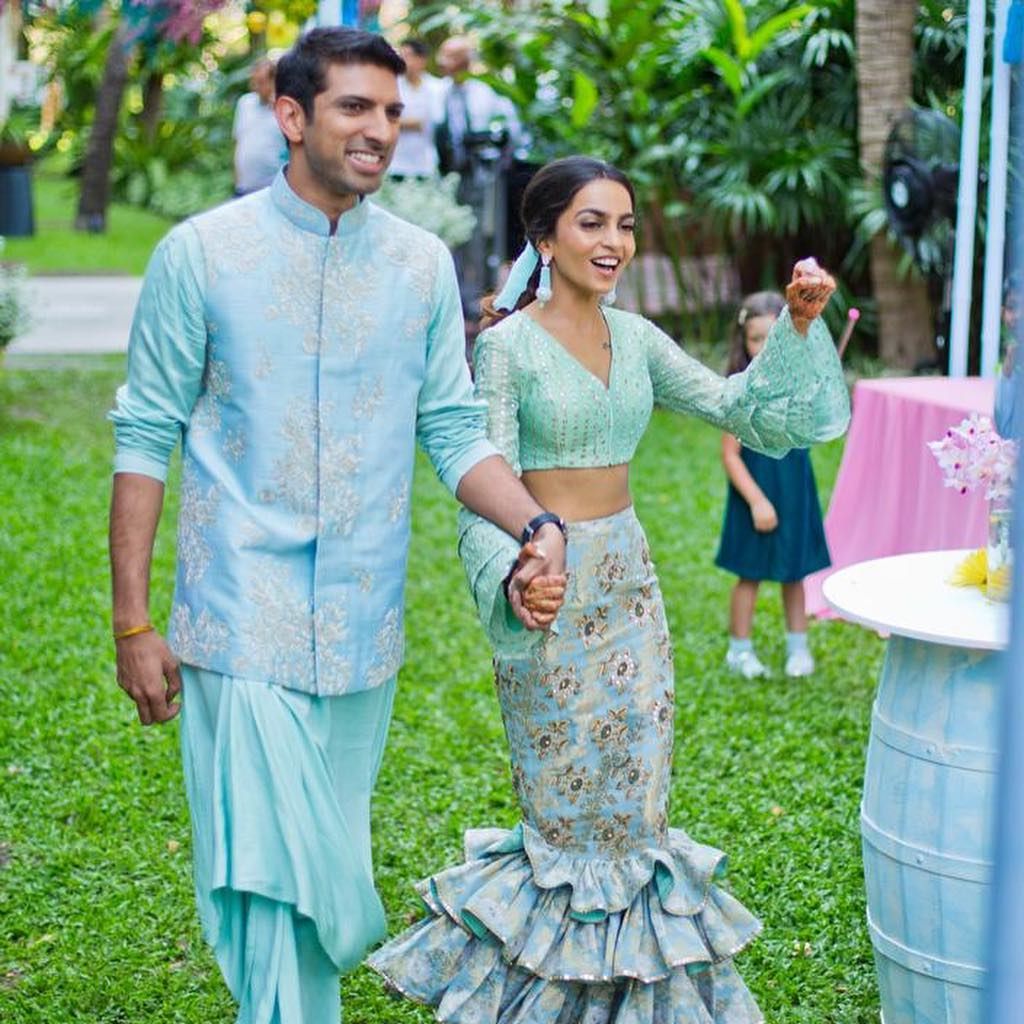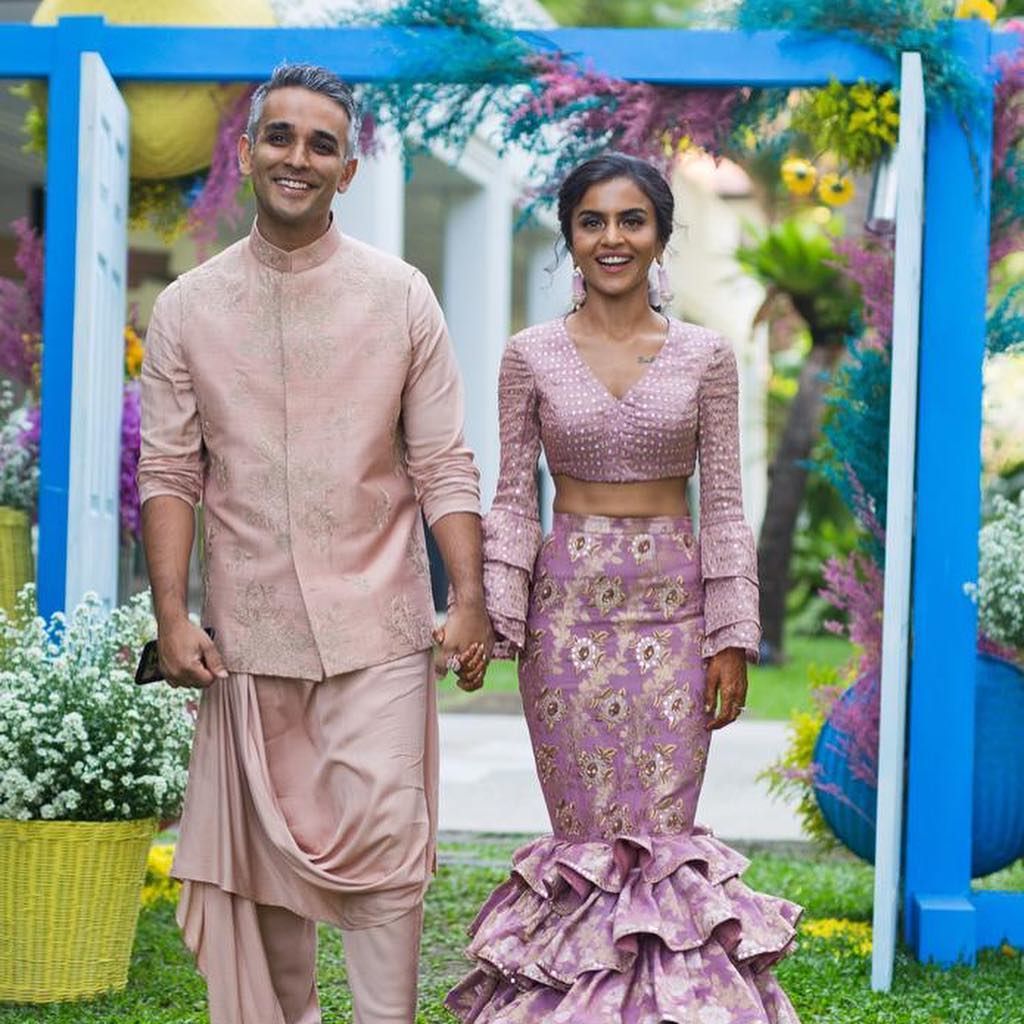 Image Via Instagram
These two sisters got married on the same day, and there couldn't have been a better wedding hashtag than this!
12. #IshqGunnaHai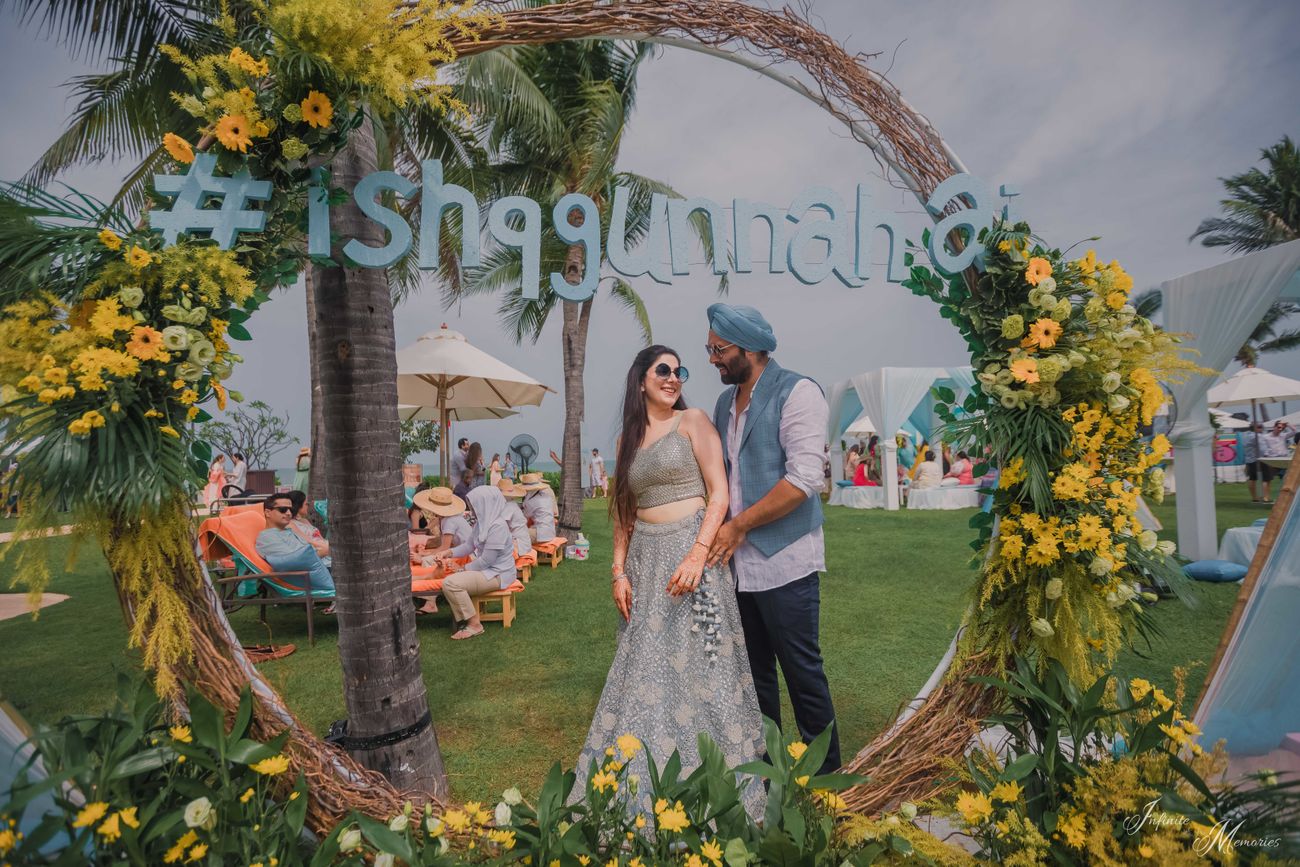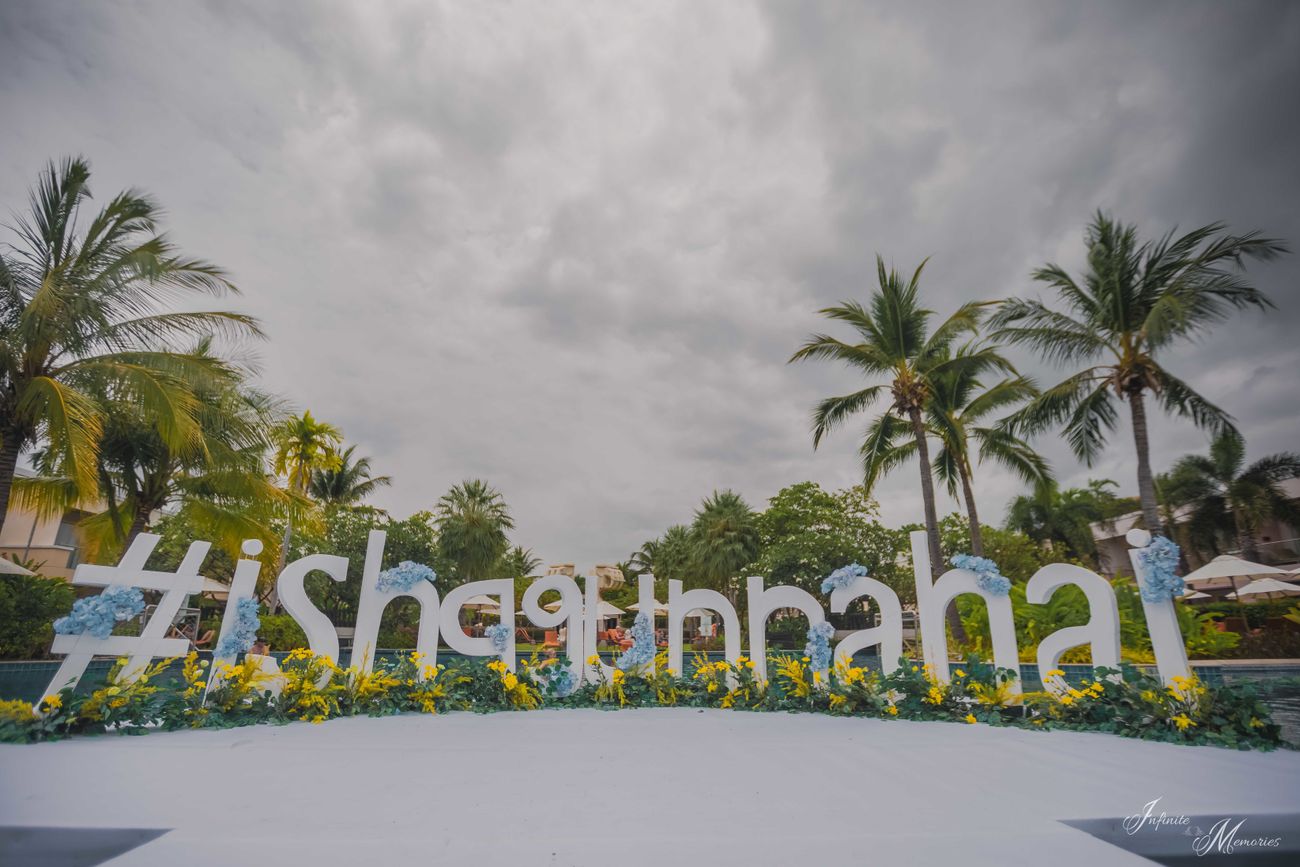 Image via Ishdeep & Guntas
Here's another bride and groom who used parts of their names ('Ish' and 'Gun') and further used prefixes and suffixes to turn it into a fun and meaningful wedding hashtag!
13. #ArjunGotSued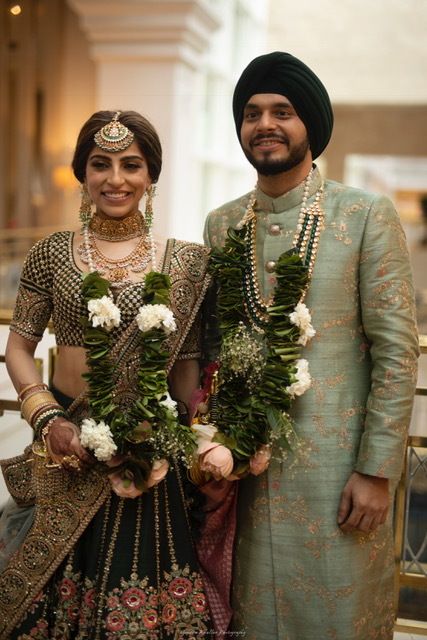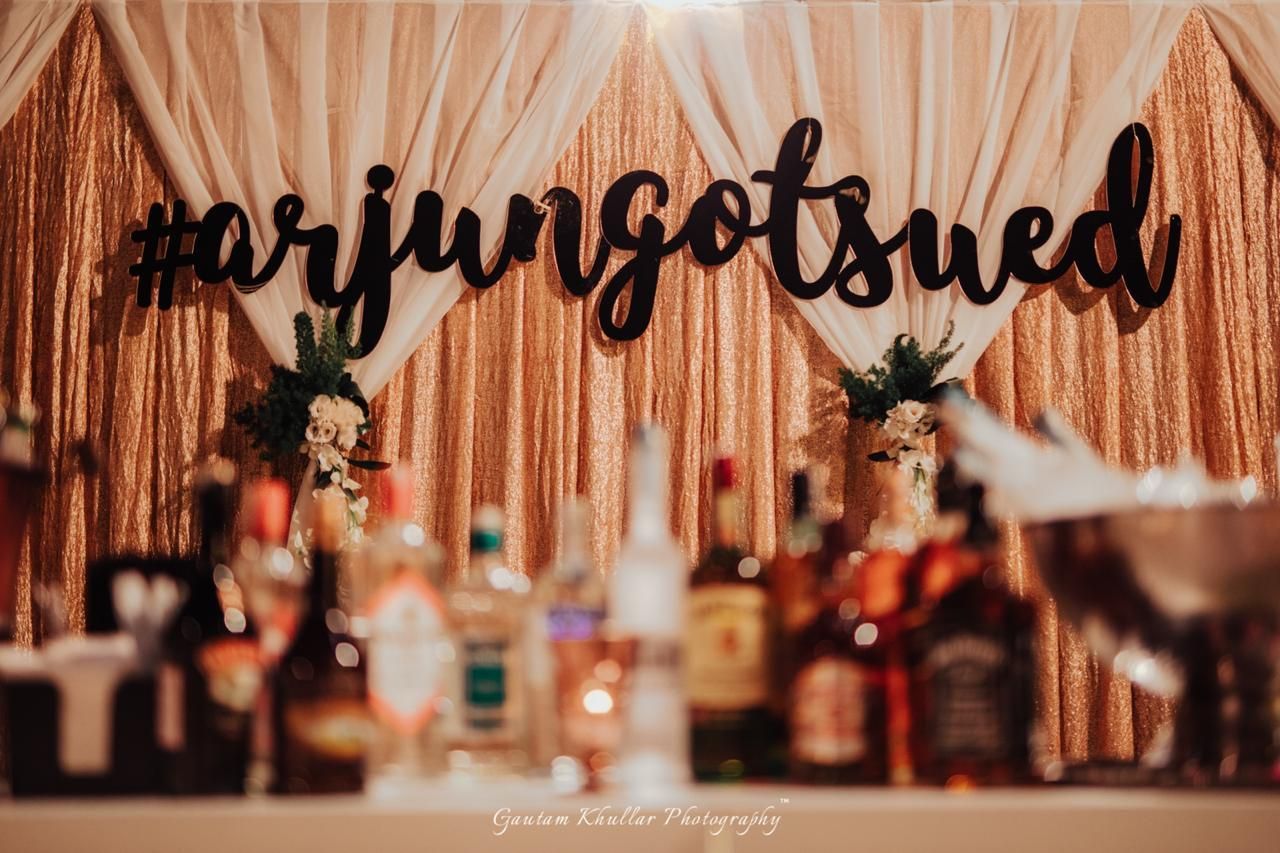 Image via Sukriti & Arjun
When fashion stylist Sukriti got married to Arjun, Arjun got SUed for life! And that's exactly what their wedding hashtag said!
14. #PranGotHisMal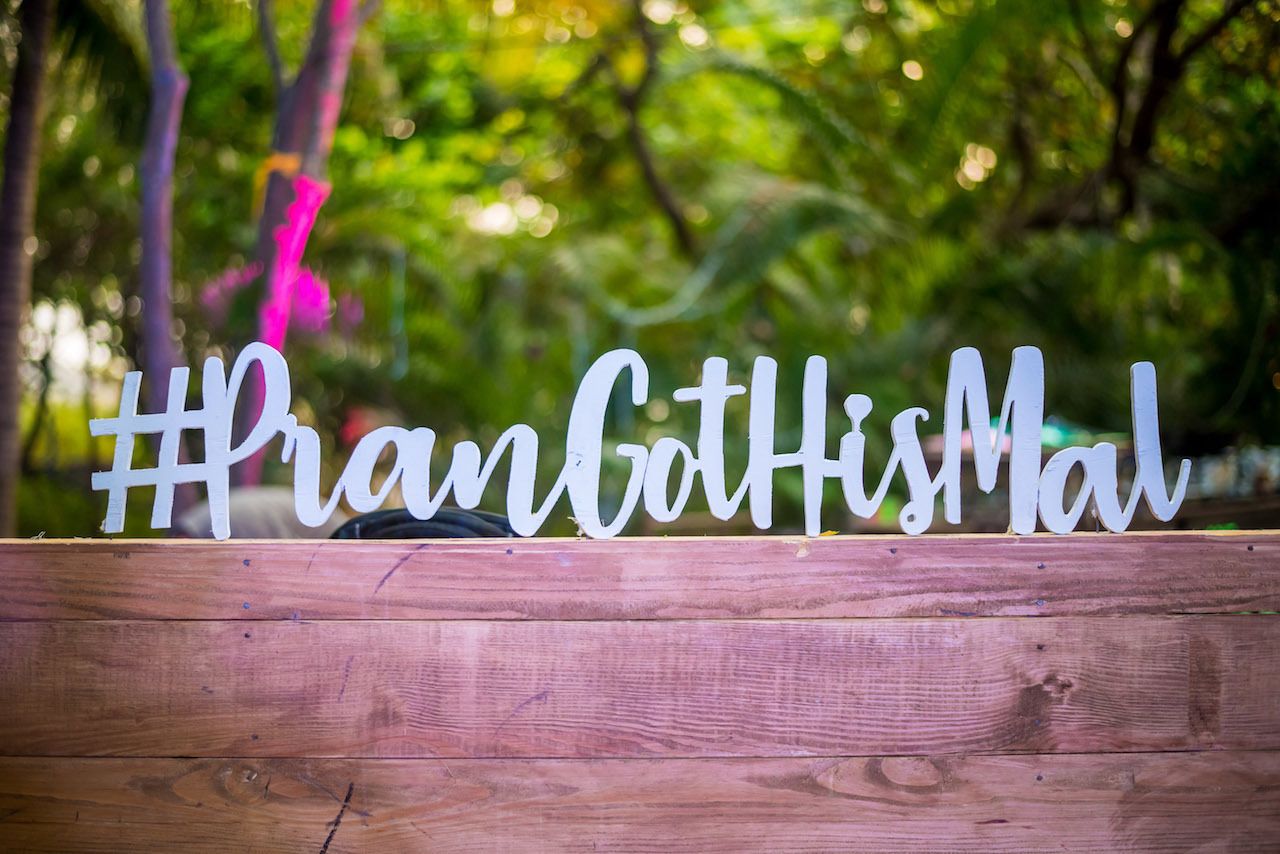 Image Via Malvika & Pranay
Giving a fun twist to their wedding hashtag yet keeping it sweet, Pranay and Malvika used initial parts of their names ('Pran' and 'Mal') and joined it with 'GotHis' in the centre!
15. #SeeTeeBajao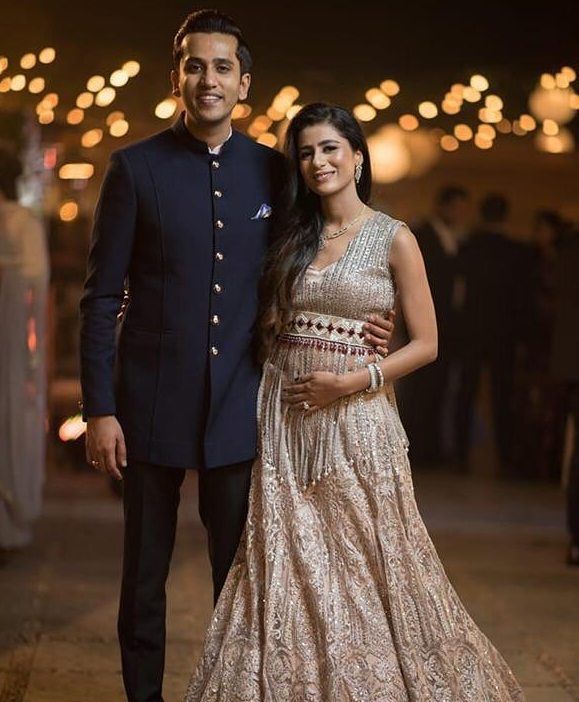 Image Via Instagram
Seerat and Prateek took the easy-peasy route and joined rhyming words from their respective names ('See' & 'Tee'), further fancying it up with a suffix (Bajao) to make a super fun wedding hashtag!
16. #KarenKashedOut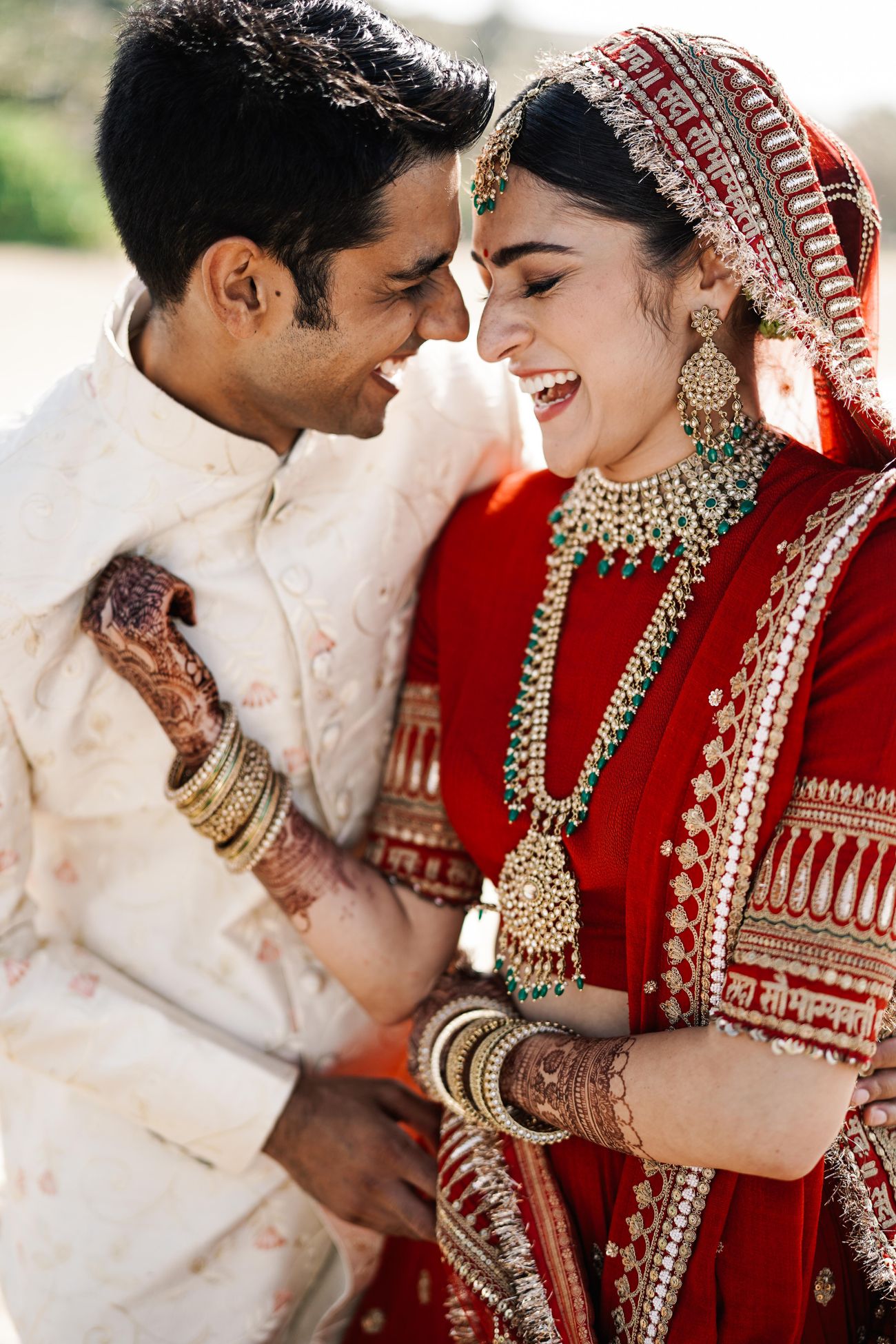 Image Via Karen and Aakash
While most brides cash-out to buy their dream bridal lehenga, our real bride Karen KASHed-out when she got married to Aakash! Witty to some other level!
17. #OneSohPunATime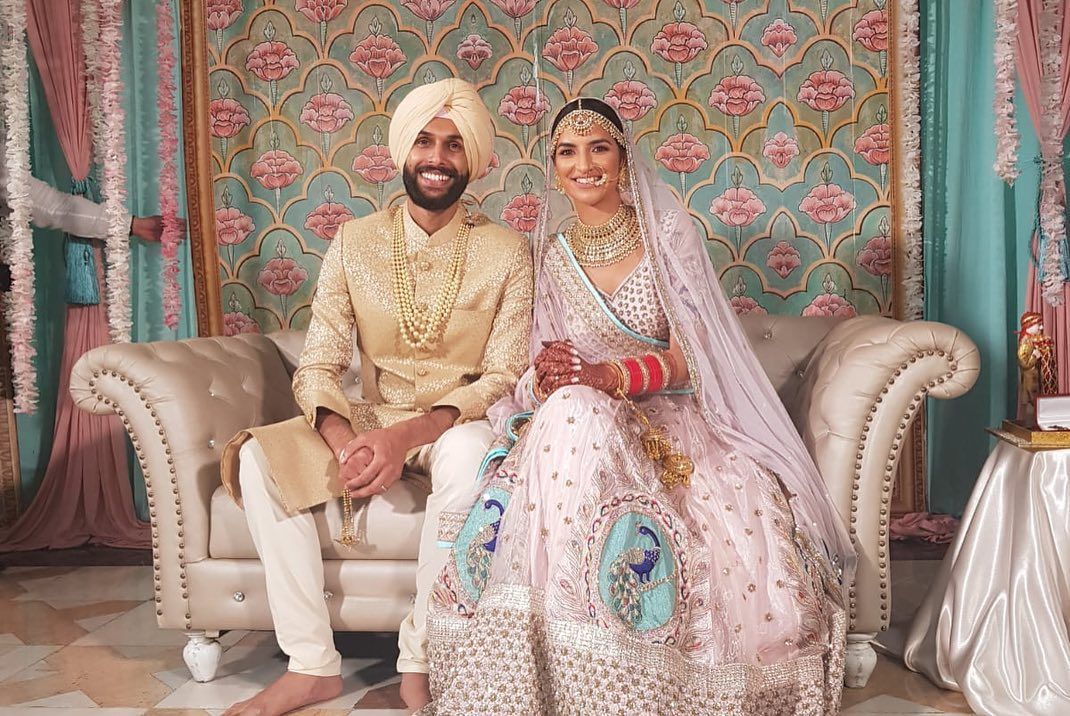 Image Via Instagram
This couple gave a perfect makeover to your regular 'Once upon a time' and used it as their wedding hashtag! (Pun intended!)
18. #SanjPickedABeri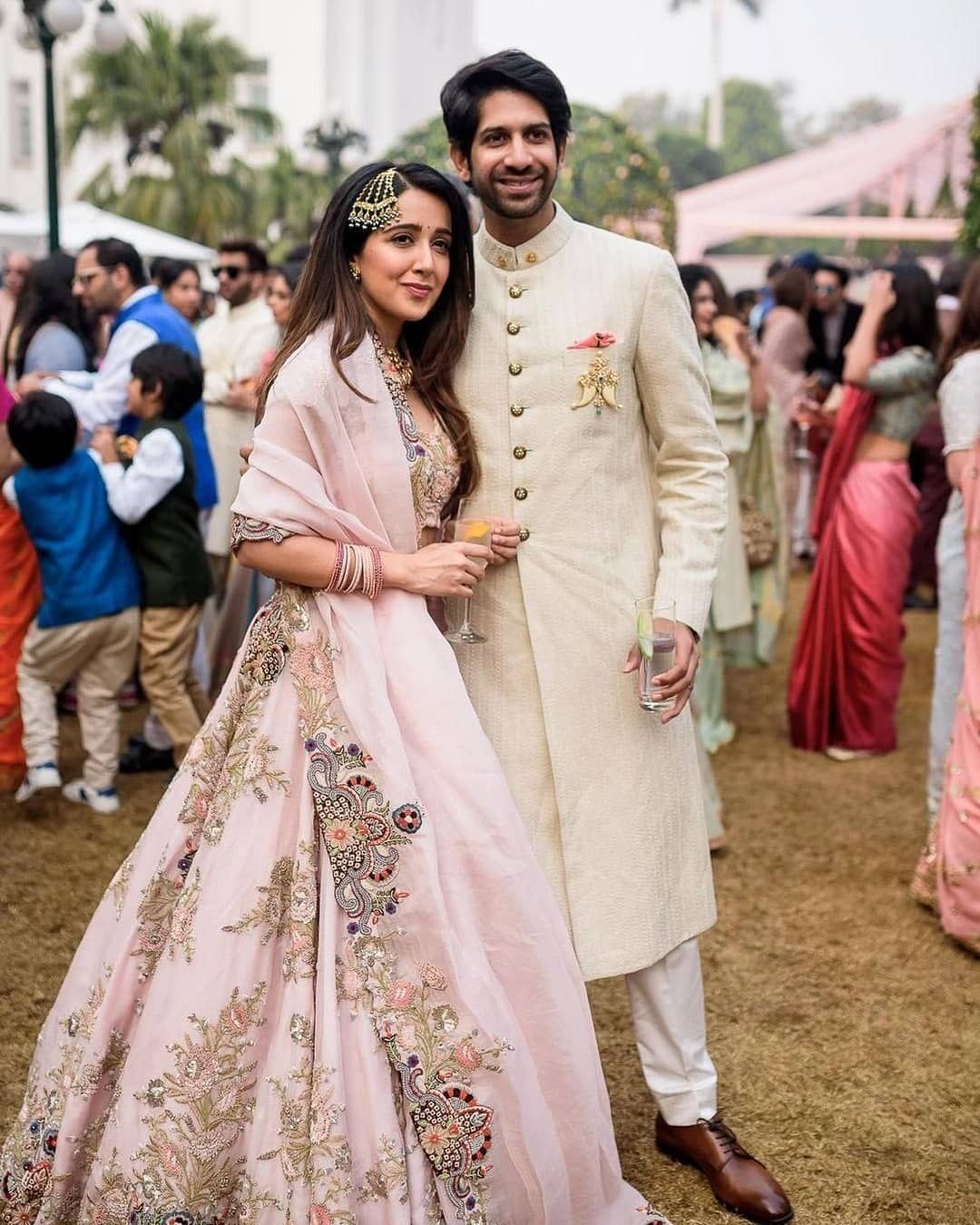 Image Via Instagram
When Sanjana decided to marry her beau Awral Beri, she turned lucky because she picked the sweetest Beri for herself from the garden. So their wedding hashtag had to be nothing but #SanjPickedABeri!
Did you decide your wedding hashtag yet? If yes, drop them in the comment section below!