Designers Other Than Gaurav Gupta Who Do A Glam Cocktail Saree To Perfection
BY Anupriya | 06 Feb, 2023 | 383 views | 5 min read
A gown saree is one of the safest bet for a cocktail bash. While it may not be a traditional pick, it is a definite deal-breaker for those wanting to take their cocktail game a notch up this season! It gives off a stunningly feminine look without having to worry about compromising on the fun quotient (at your own party!) This is why we've got the best of the best right up your alley to source your gown sarees from. And no, they are not Gaurav Gupta, but equally good at their craft!
Scroll through to check it for yourself, and thank us later!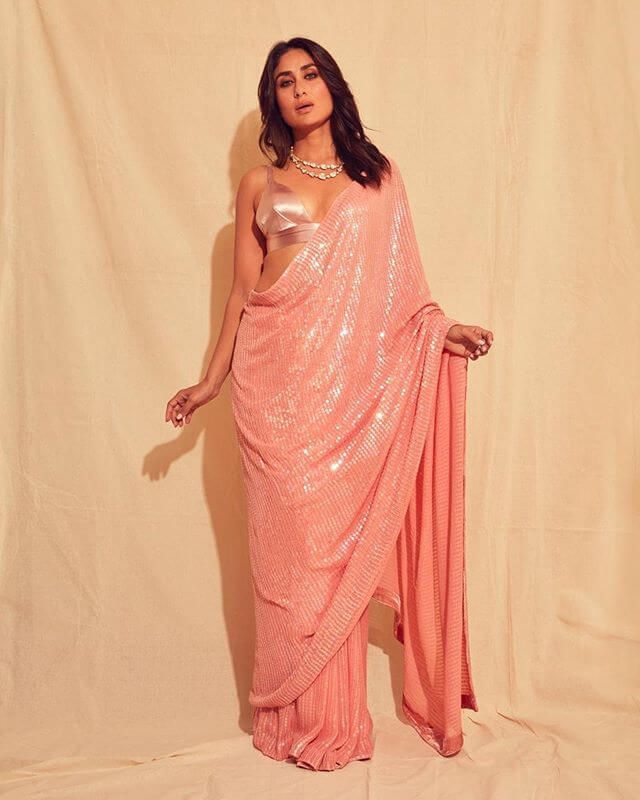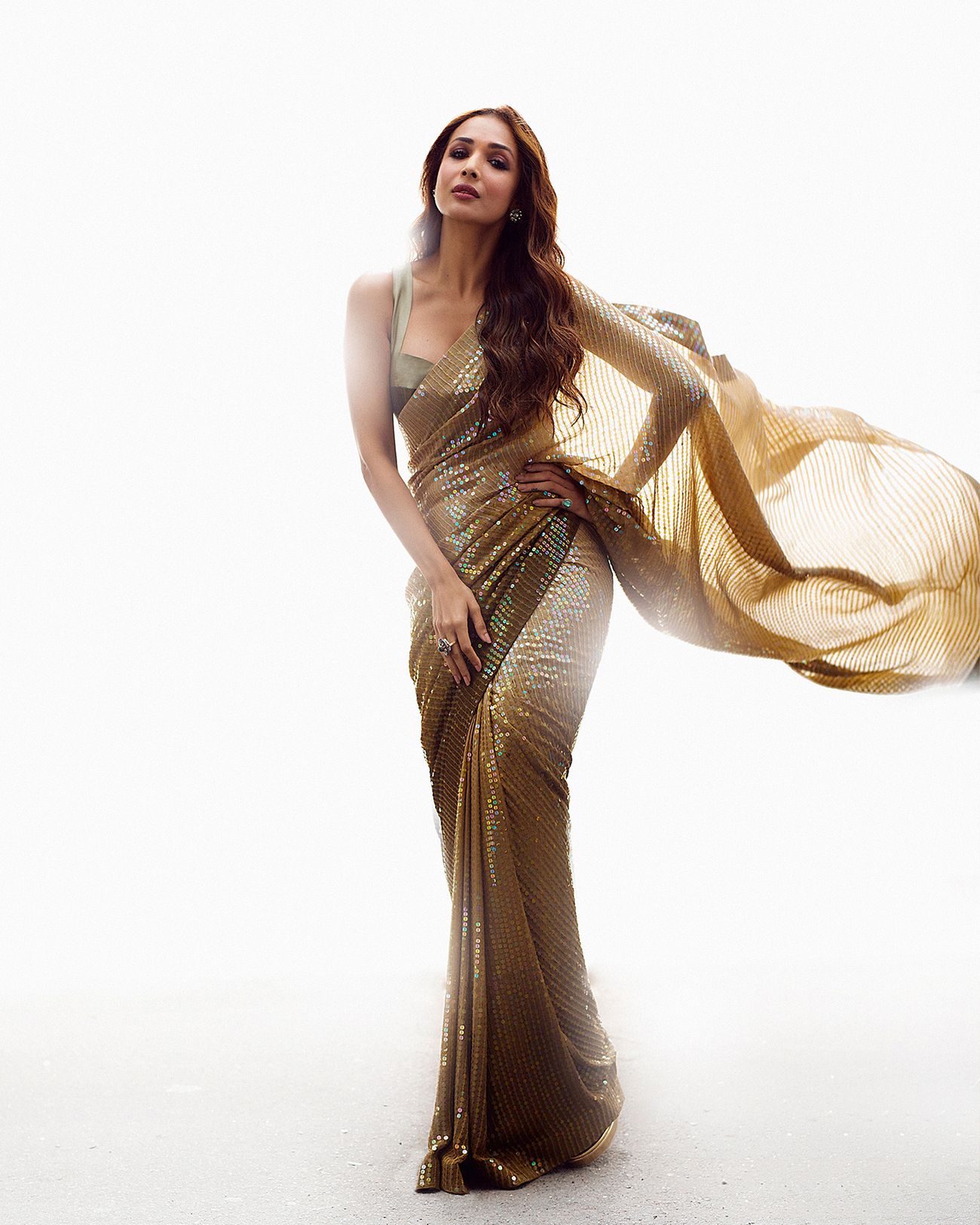 When it comes to glam, no one does it better than Manish Malhotra. If you are a bride who is looking for Bollywood glam cocktail sarees, Manish Malhotra is your pick. From sequin sarees to diva-like ombre sarees, they do it all.
Check out the entire collection Manish Malhotra★ 4.9
Amit Aggarwal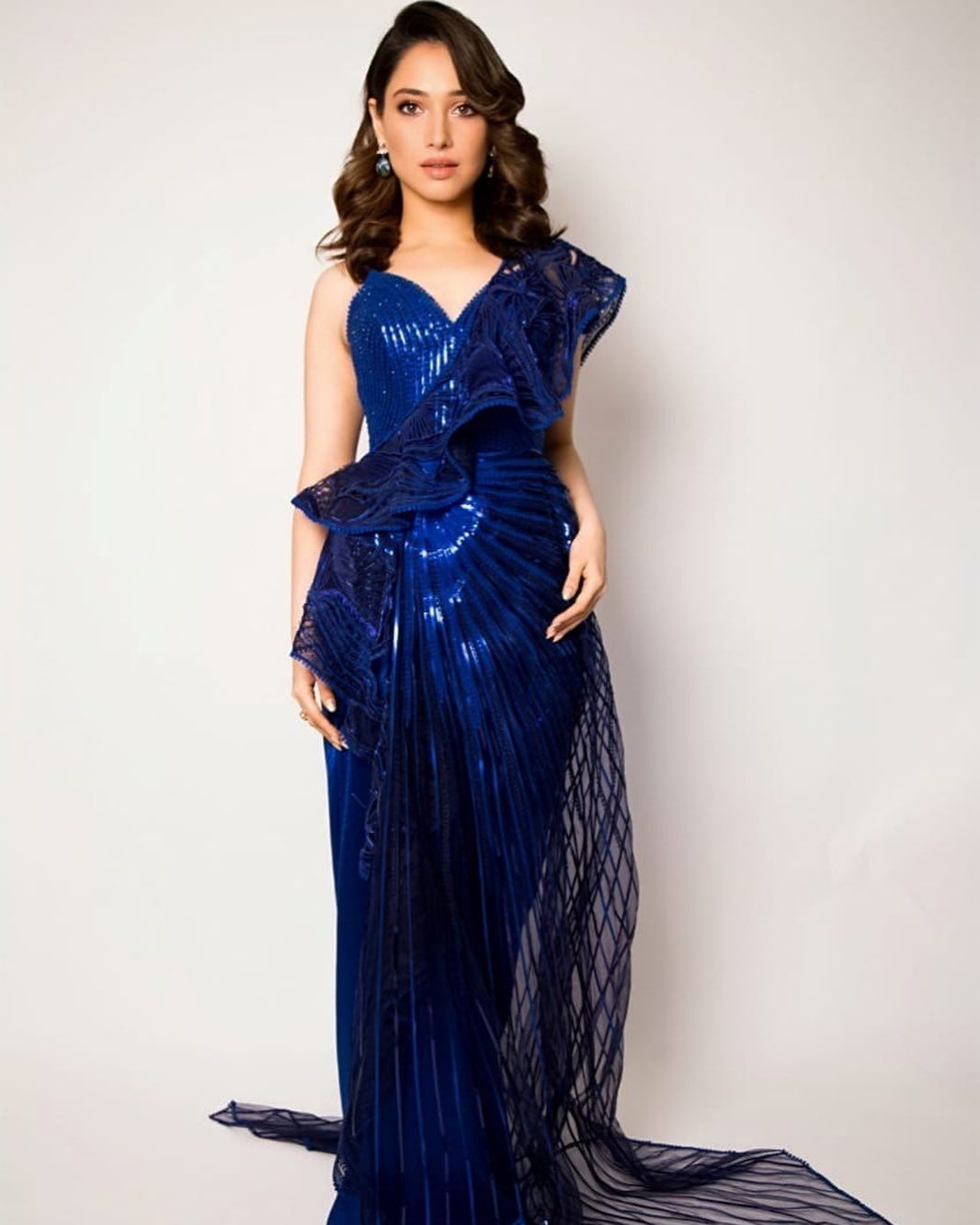 Image via Amit Aggarwal ★ 4.3
His designs are pretty refreshing & versatile, and we love how he has mastered the art of creating cocktail-friendly gown-sarees using racy fabrics, metallic accents and a dash of sparkle. Whether you're looking for something bold & edgy, or you wish to settle with a rather understated look, there's something for everyone in his collection.
Check Out: Latest Amit Aggarwal Wedding Collection - With Photos & Prices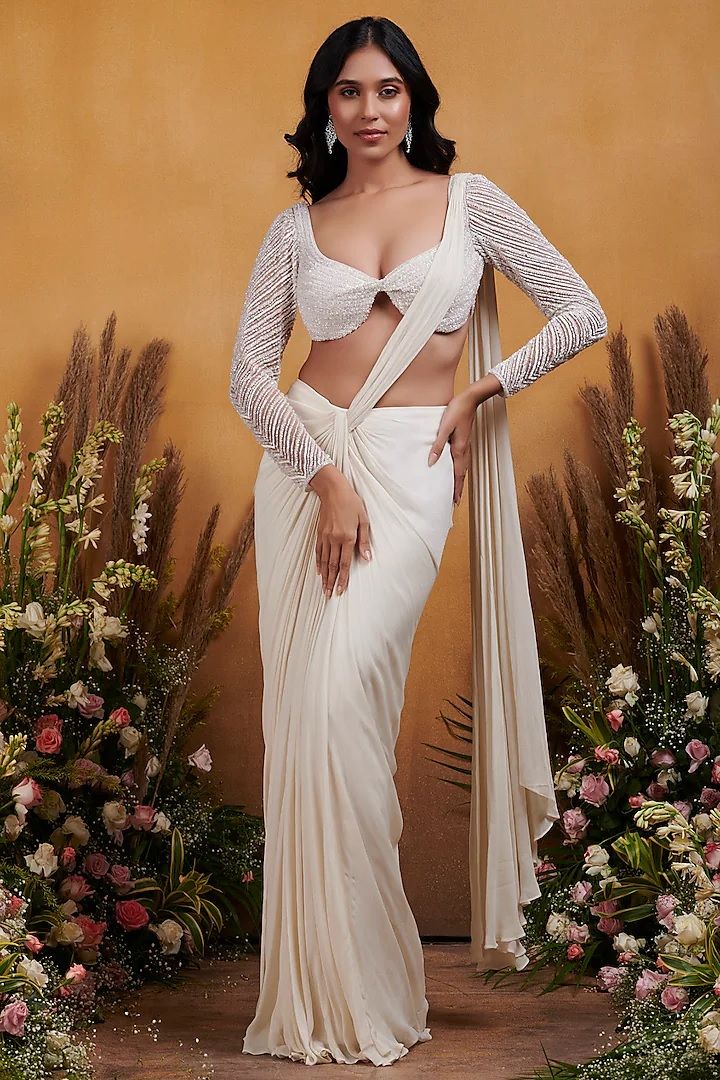 Nothing like a white ivory cocktail saree to stir things up! From the house of K&A By Karishma And Ashita, they have a wide collection of hatke cocktail sarees that will not disappoint.
Check out their entire collection K&A by Karishma and Ashita★ 5
Rohit Gandhi & Rahul Khanna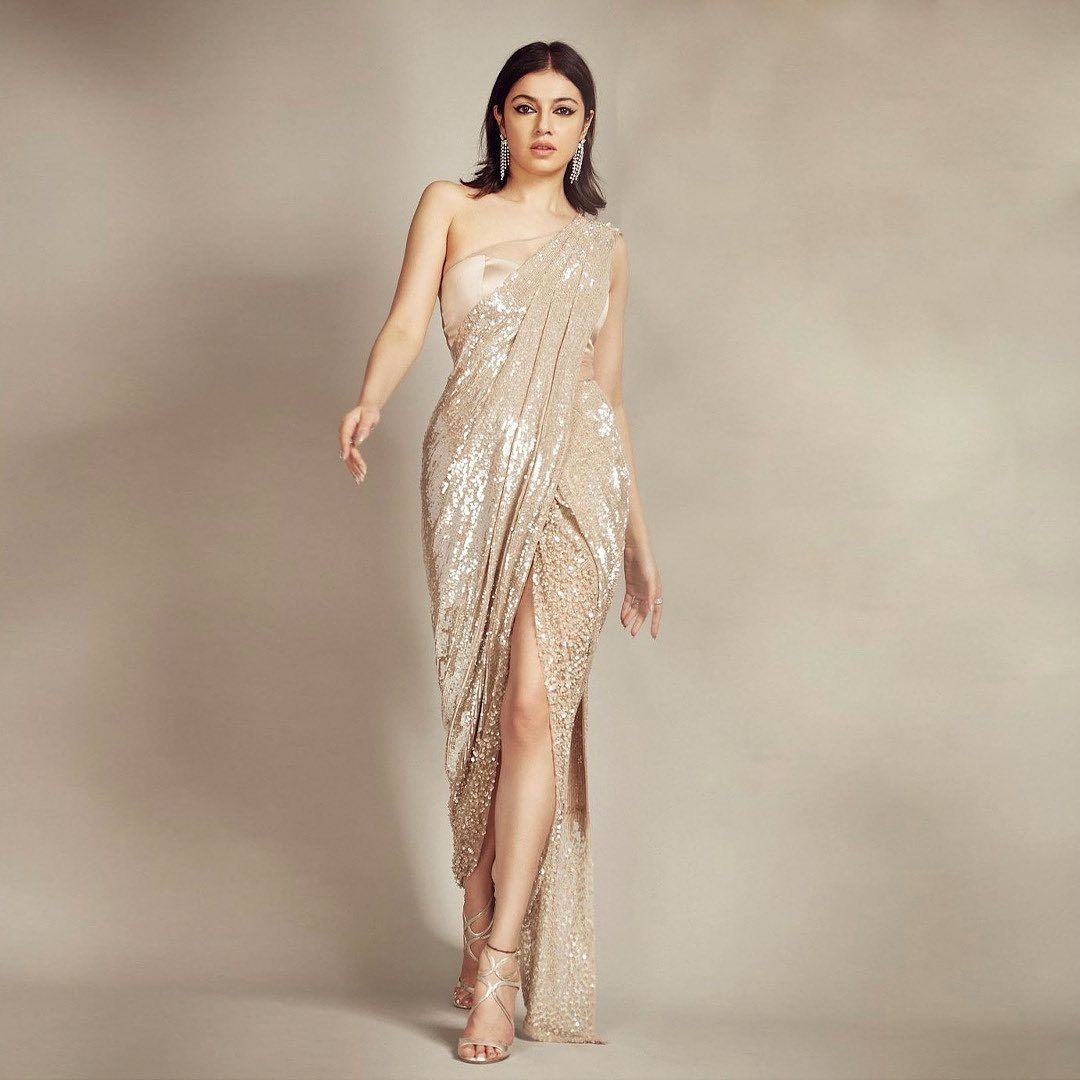 Image via Rohit Gandhi + Rahul Khanna★ 4.6
Synonymous to bold colours & crisp styles, Rohit Gandhi & Rahul Khanna is another big designer who does gown-sarees like no one ever did! His designs are minimally stunning, but unique enough to grab 'em eyeballs when you make an entry at your cocktail bash.
Shop Rohit Gandhi & Rahul Khanna in the WMG Bridal Gallery.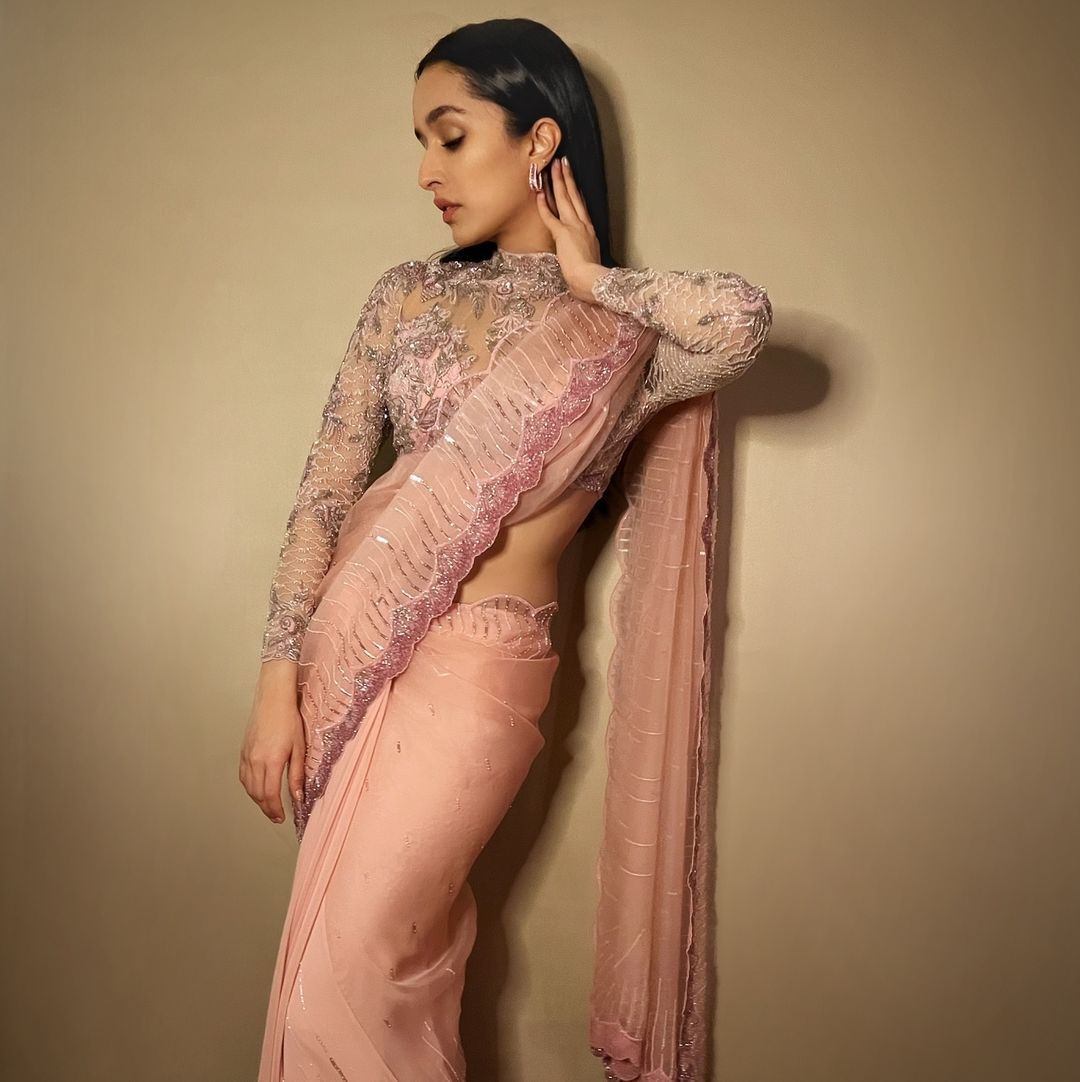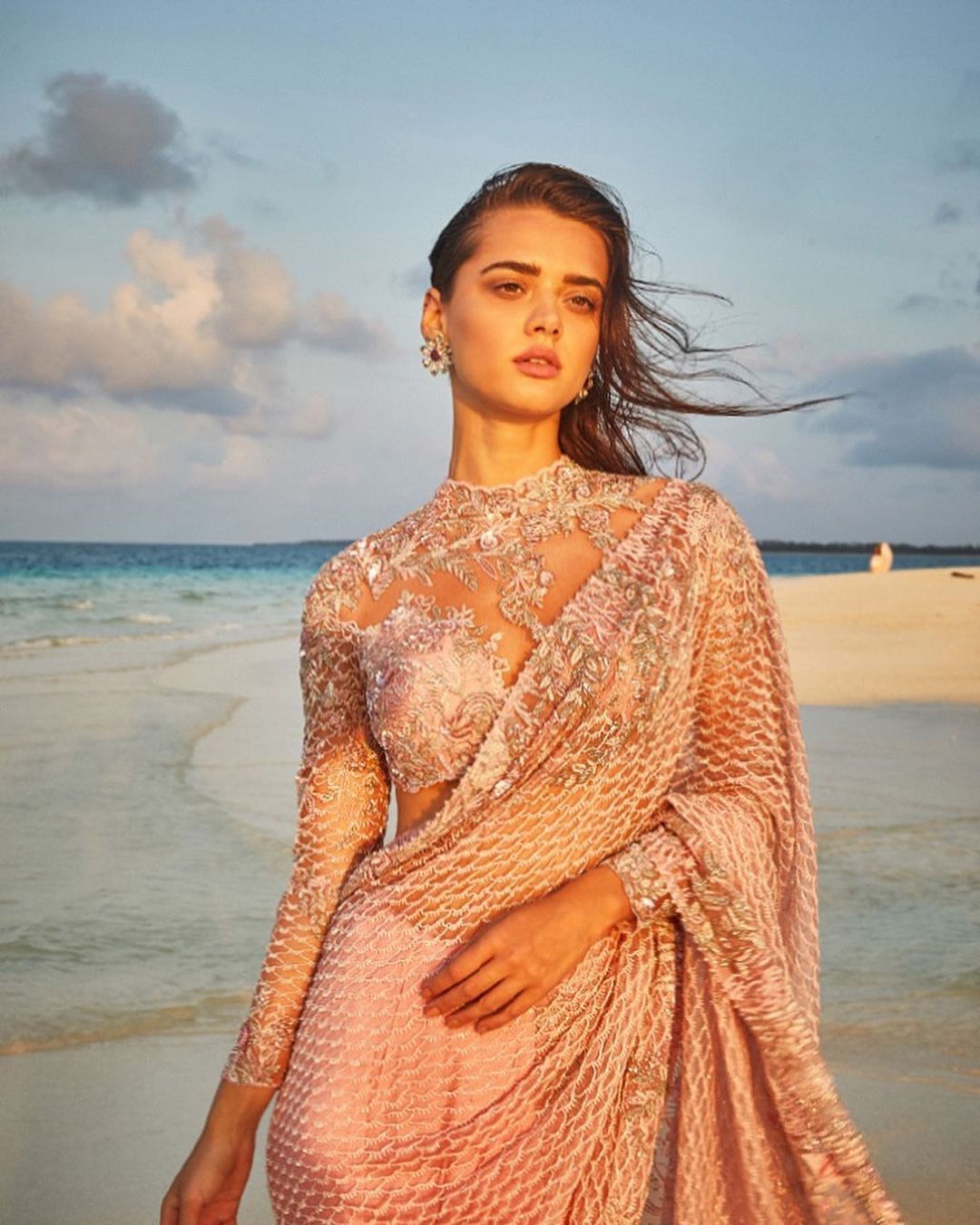 Don't let the stunning bridal lehengas fool you. Kresha Bajaj also has a gorgeous collection of cocktail sarees for your glam night. Pretty in pastel shades, most of her collection focuses on delicate and intricate work detailing for cocktail sarees!
Check out the entire collection Kresha Bajaj Koesch ★ 5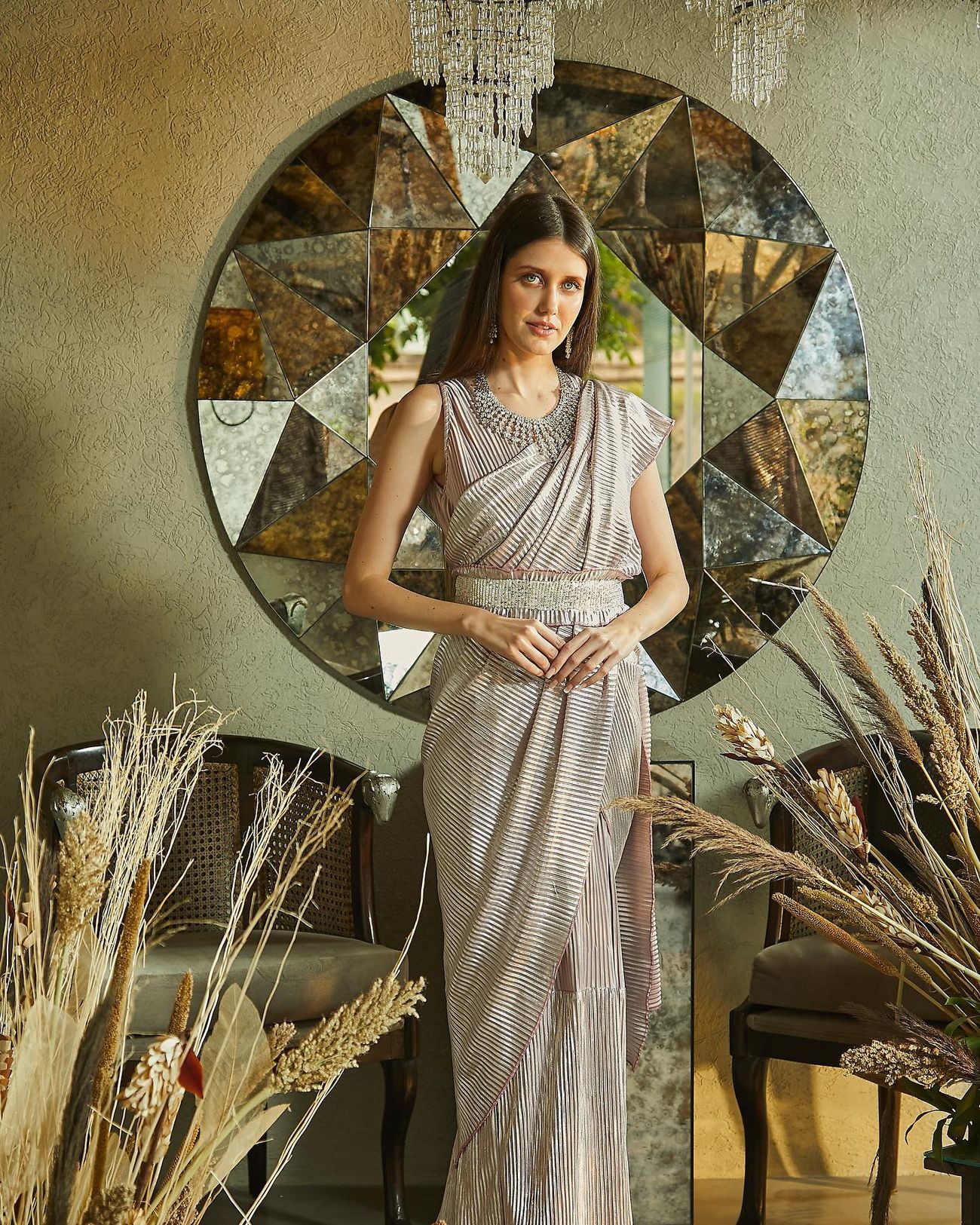 Image via Tasuvure
An upbeat take on gown-sarees, Tasuvure's master pieces are effortless, comfortable and uber chic at the same time! Their pleated saree gowns are extremely light and happy, which makes them perfect for a function like the cocktail.
Check out their entire collection here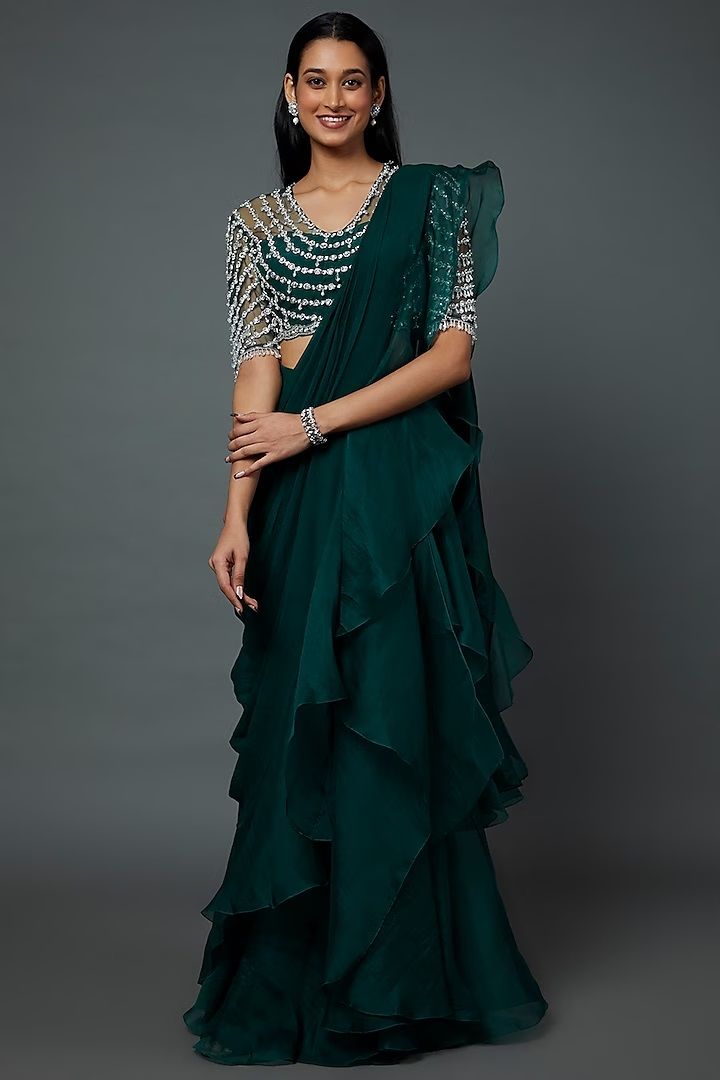 Love ruffles and fringe detailing? Check out Ridhi Mehra's collection of cocktail sarees that are equal parts glam and equal parts fun. If you are a bride who doesn't want risqué blouses and plunge necks, Ridhi Mehra is a good designer to opt for!
Check out the entire collection Ridhi Mehra★ 4.6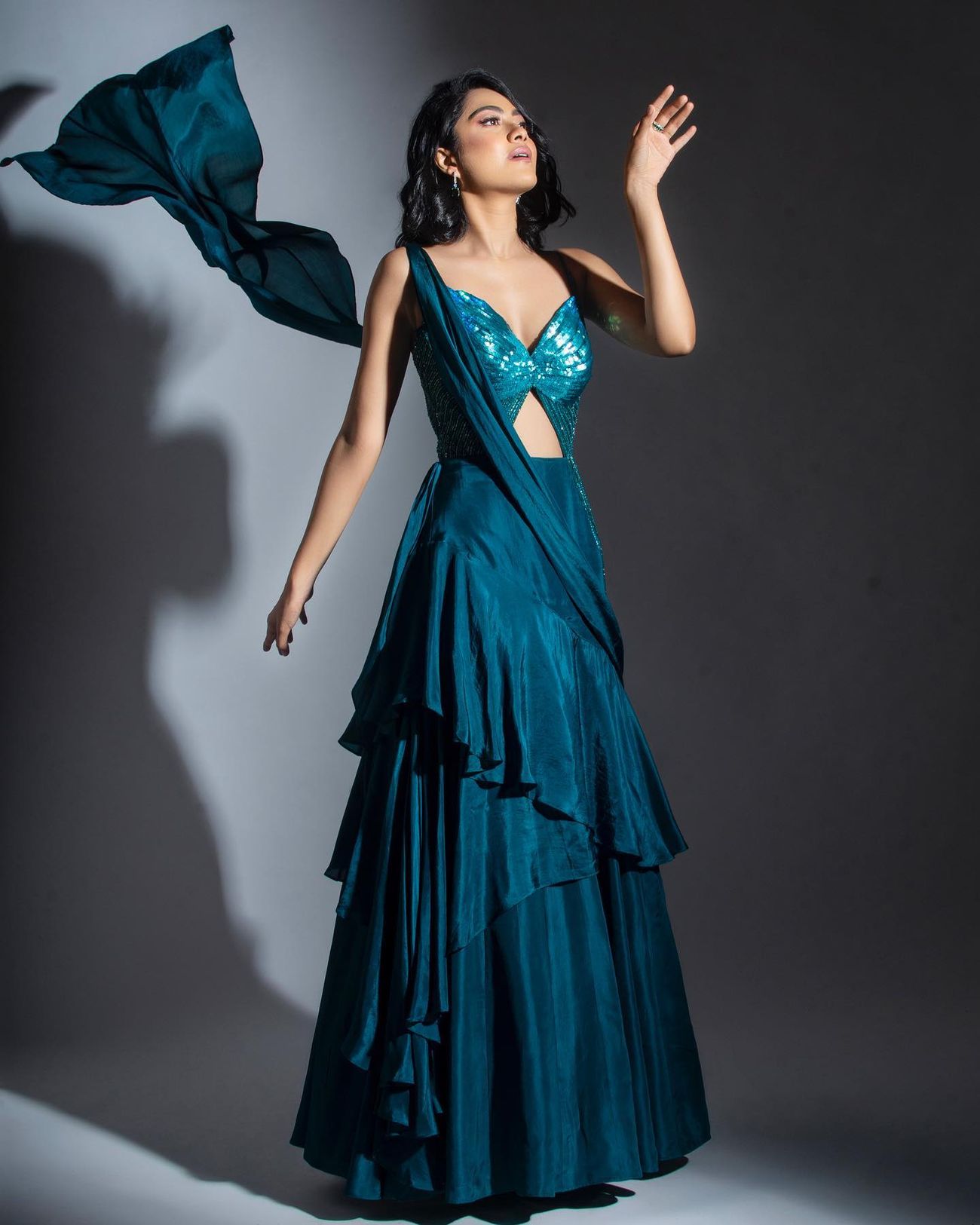 Image via Dhwaja Couture
Another affordable gem for saree gowns that we discovered lately is Dhwaja Couture which boasts of outfits in electric hues and voguish cuts. Ask us for our recommendations, and we'd say their fish-cut saree gowns are worth getting your hands on!
Check out their entire collection Dhwaja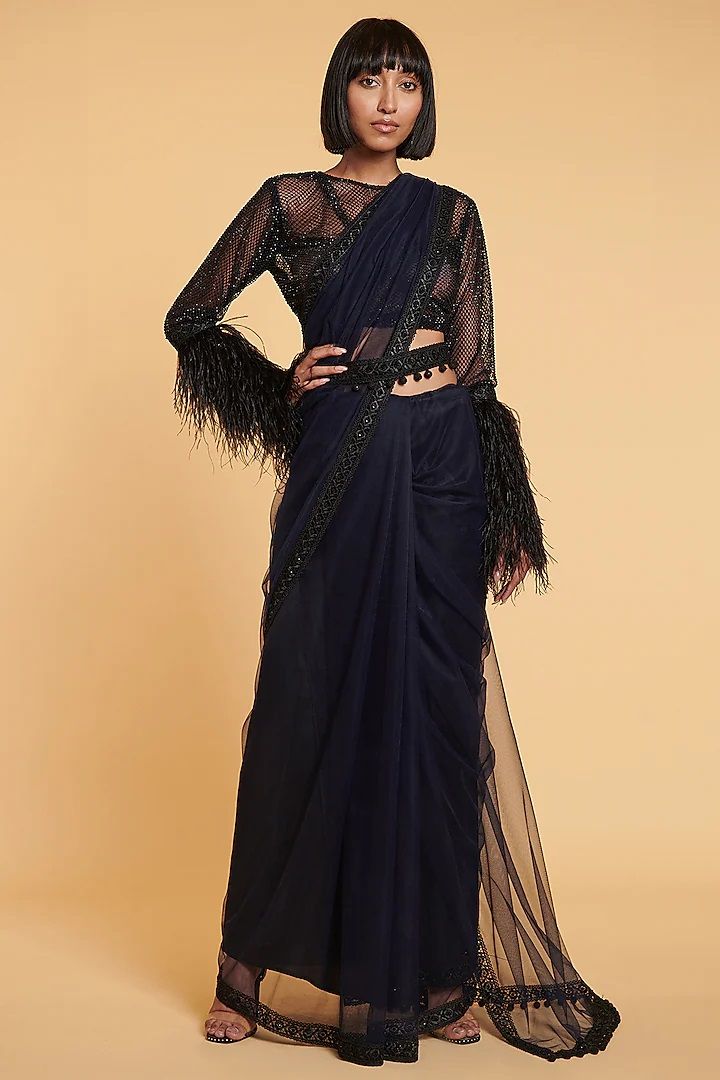 Nothing says eclectic like Siddartha Tytler! From feather detailing to unique silhouettes, his range of cocktail sarees is the go-to outfit for brides who are looking to turn heads. We love the mix of craftsmanship like crochet with feather, bringing out something completely out of the box.
Check out the entire collectionSiddartha Tytler★ 4.5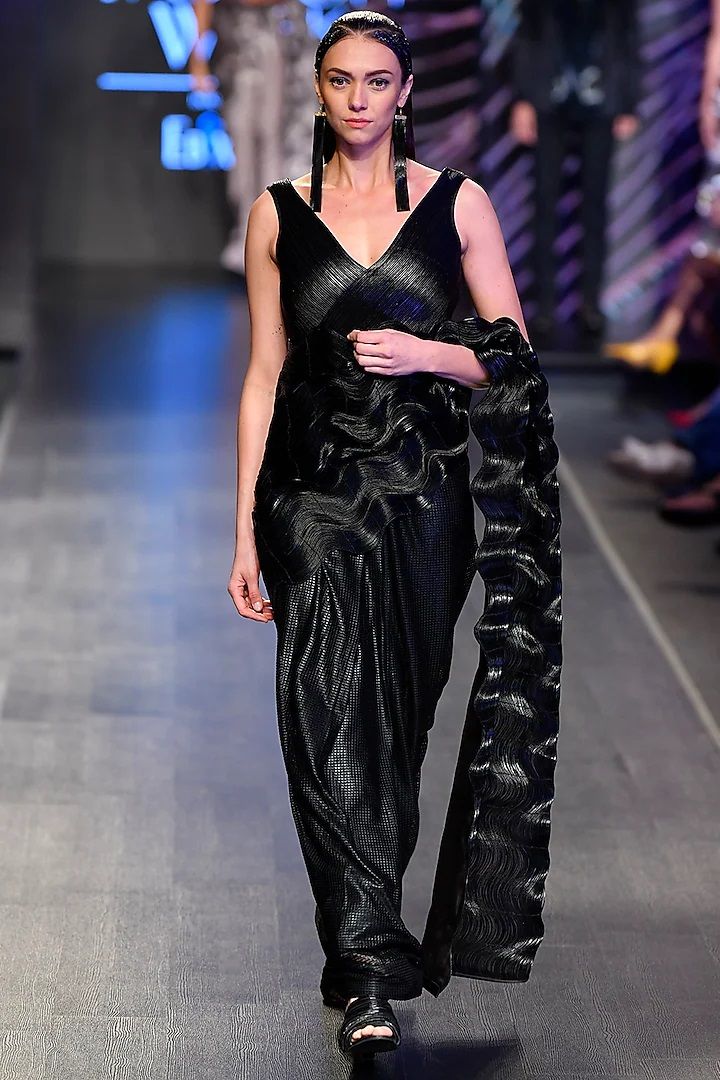 Ever wanted to don a leather detailing cocktail saree? Rimzim Dadu has one for you! Edgy and risqué when comes to glamming a Rimzim Dadu saree. Known for her innovative and contemporary approach to cocktail sarees, her eponymous label, showcases her signature aesthetic, which is a blend of modern and traditional styles.
Check out her collection Rimzim Dadu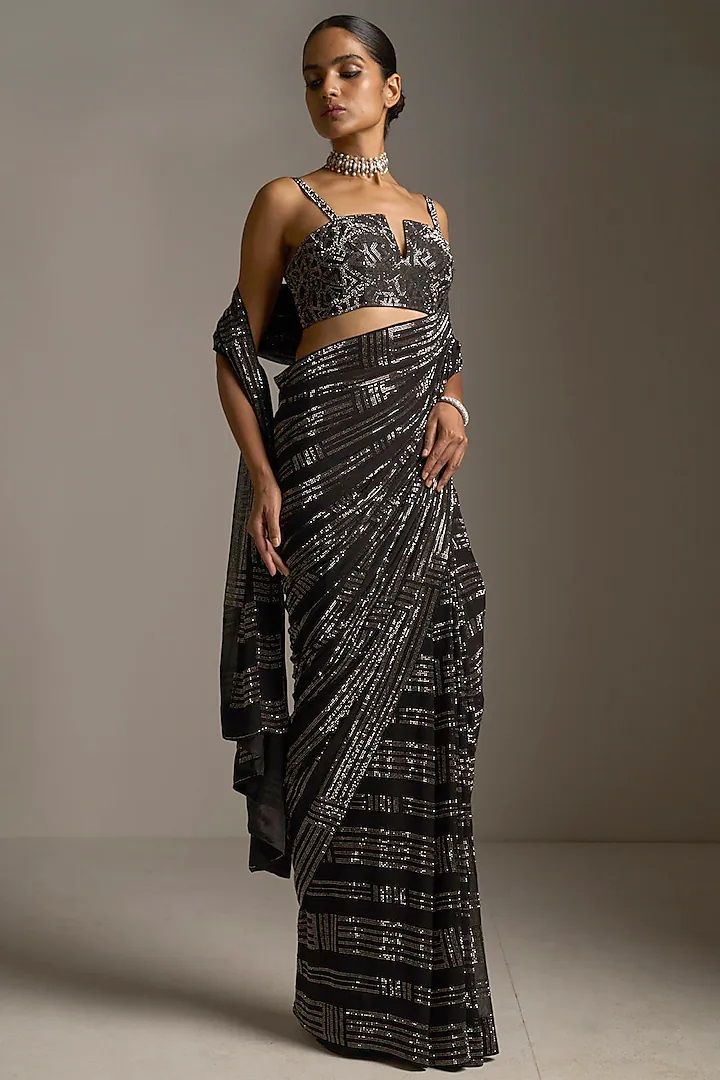 Fun and spontaneous, that's what a Seema Gujral saree is all about! We love the celebration of Indian heritage with modern and stylish work when it comes to her cocktail sarees.
Check out her collection Seema Gujral Design★ 4.1
Nidhika Shekhar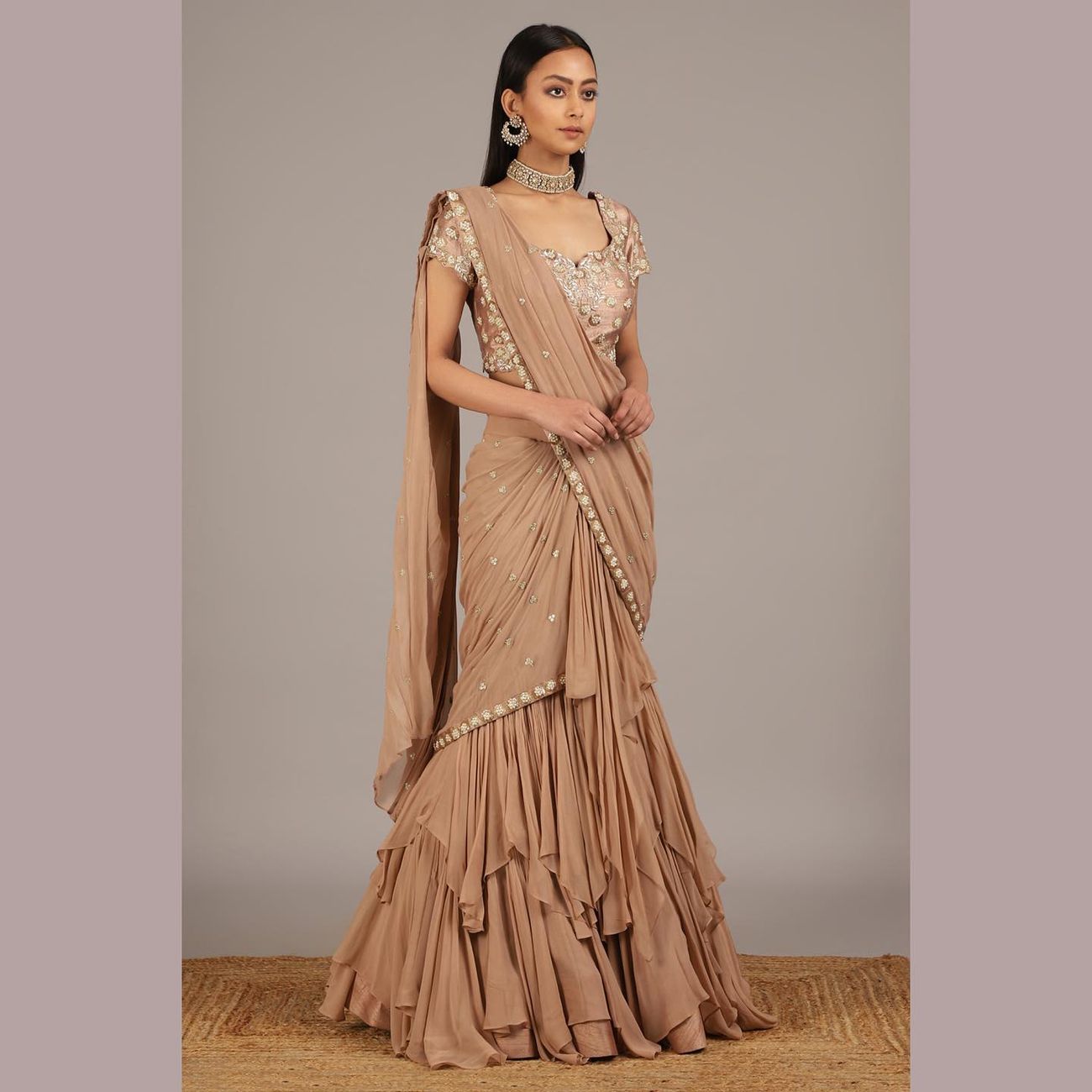 Image via Nidhika Shekhar
Flowy and fluid silhouettes are a signature look in Nidhika Shekhar's collections. Which is why their saree gowns reserve a special place in our hearts. Filled with all things glamorous yet refreshing, the saree gown collection is perfect for brides who love nothing but statement pieces for their cocktail.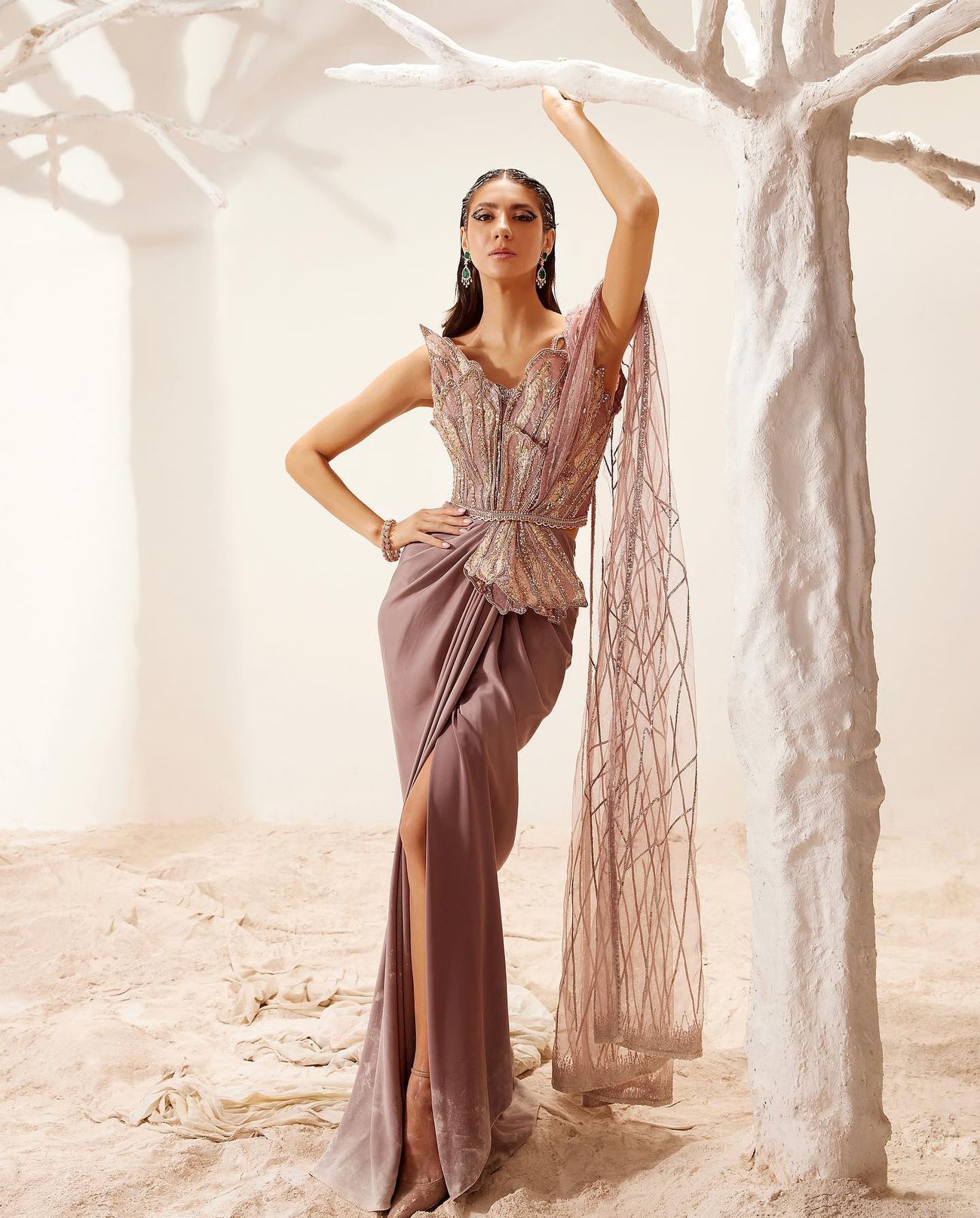 Image via Adaara Couture
Adaara Couture's gown-sarees would instantly strike a chord with your design sensibilities if you're looking for something contemporary with a dash of feminine. Their designs are bold and quirky without being over the top and jarring.
Check out their entire collection Adaara★ 5
Amit GT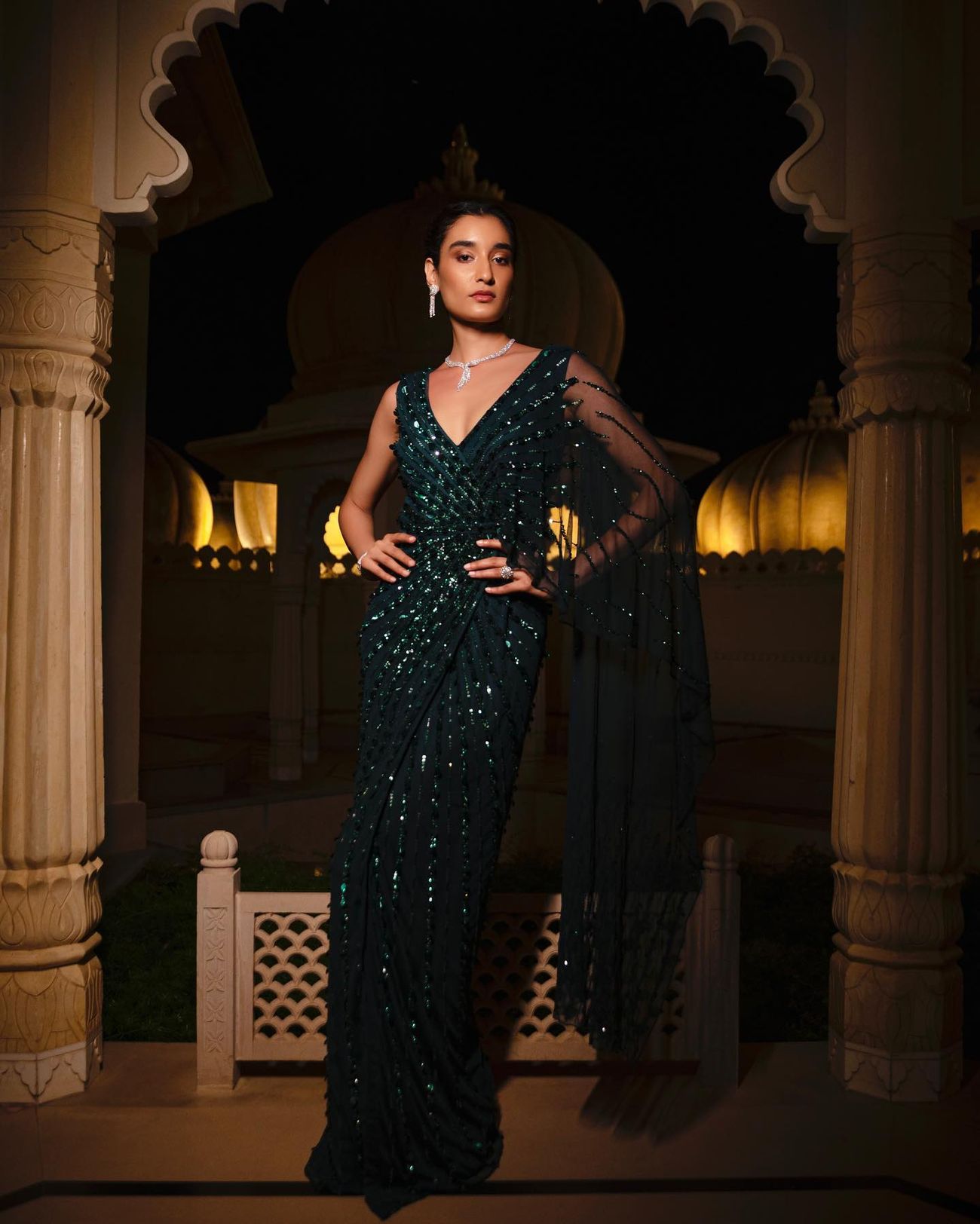 Image via Amit GT Couture★ 4.3
Amit GT is a label which again is very good with contemporary cuts and modern silhouettes but keeping the traditional design aesthetics intact. His saree gowns come with sculpted pleats, detachable dupattas and delectable hues that together make it the perfect fit to consider for your cocktail.
Got more gems that can be added to the list? Put down their names for our fellow brideys in the comment section!