8 Adorable Ways to Thank Your Dad at Your Wedding!
BY Sakshi | 06 Oct, 2017 | 2151 views | 2 min read
We're all daddy's little girls forever- and it's important to remind him that on your wedding! With all the running around and the wedding madness, it's easy to forget to take out just a small moment to make your dad feel special and thank him for everything he's ever done for you- right from bringing you to the world to organising the wedding of your dreams! So here are some cute little ways to thank your father at the wedding!
Write a heartfelt note for him on a handkerchief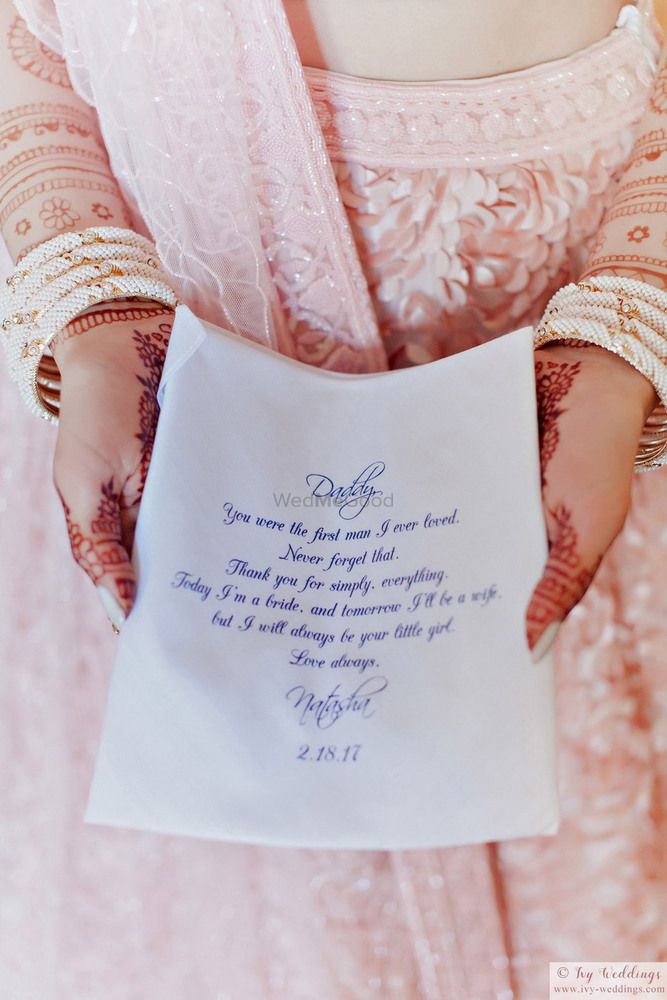 Image via Matt and Ivy for Ivy Weddings
Real Bride Natasha wrote a super touching note telling him she'll always remain daddy's little girl! And since it's a handkerchief, he can treasure it forever!
Get him a customised badge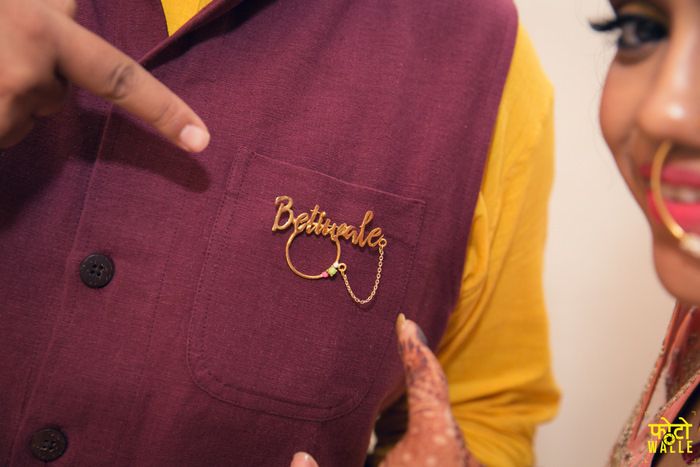 Image via Ankita and Pratik's Wedding
We're sure he's gonna wear it with a lot of pride!
Let him walk you down the aisle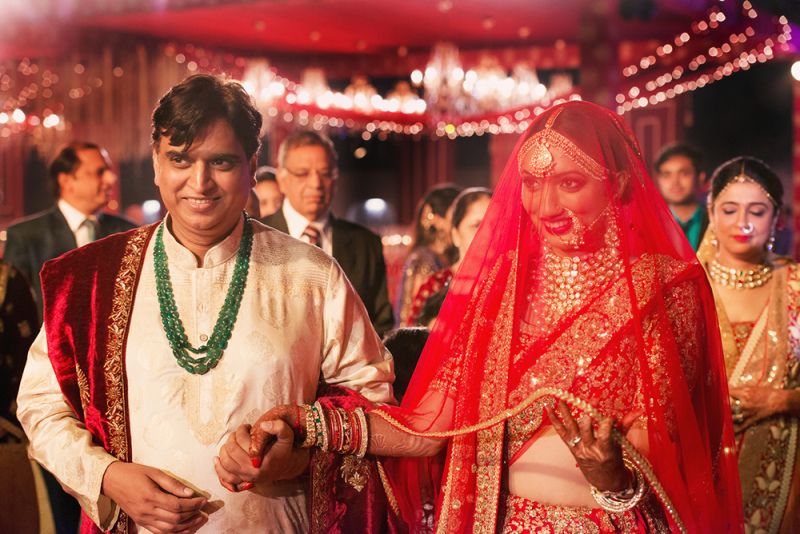 Image via Anushree and Rishab's Wedding
A special moment for the two of you- they do it abroad, so why can't you?
Take out time for a special photo just with him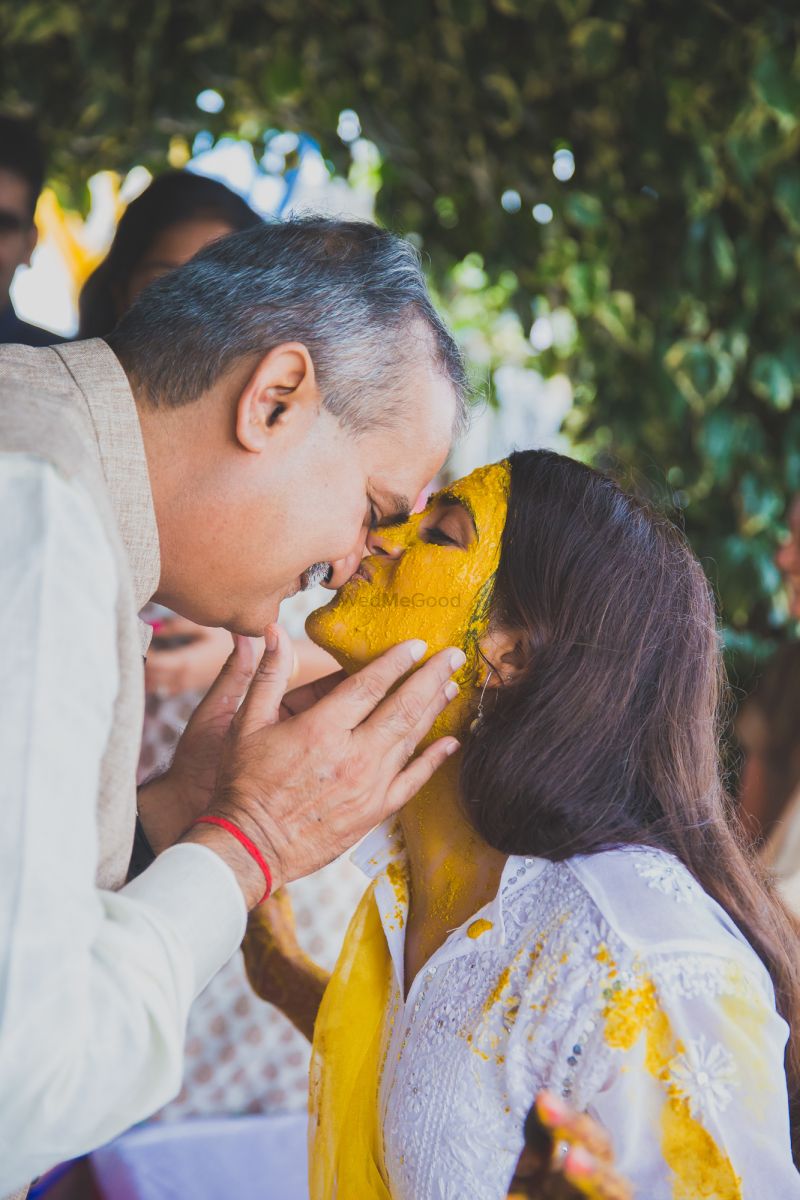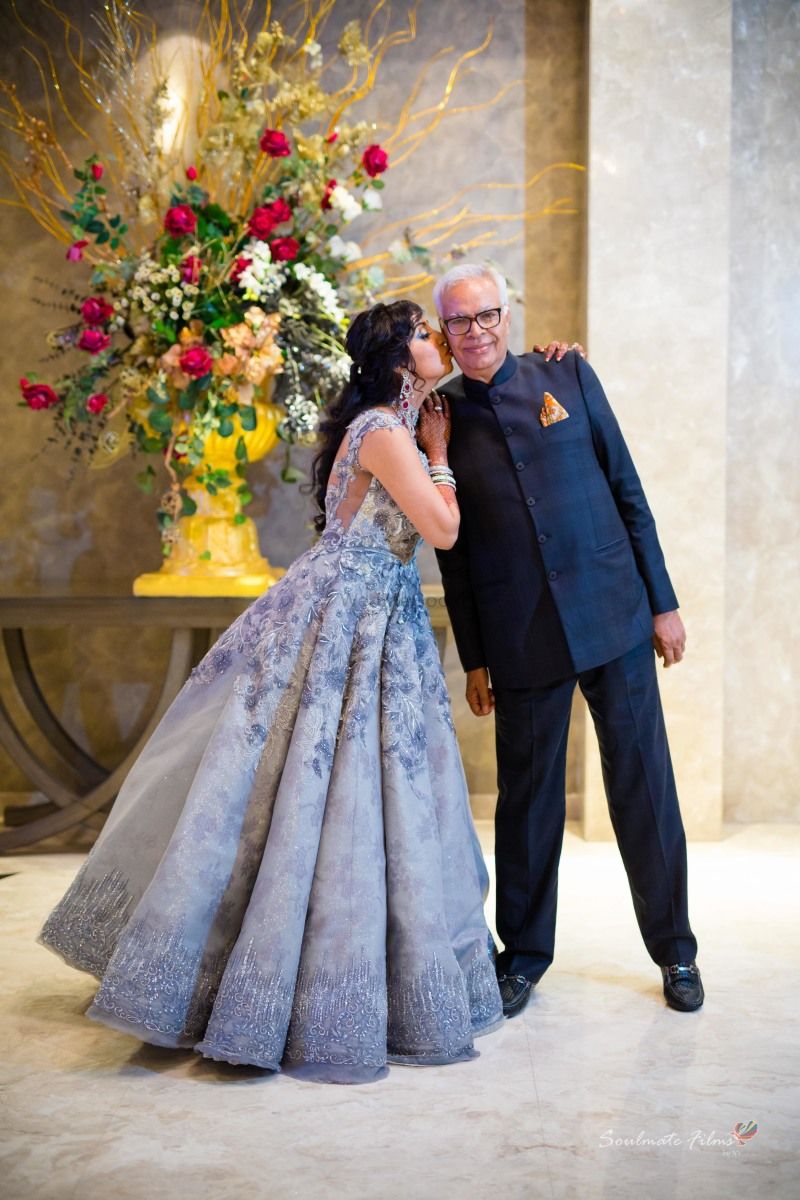 Image via Neha Brackstone Photography and Soulmate Films★ 4.8
It can get pretty crazy and your dad will be doing the bulk of running around- but take out sometime for a very special photo with him!
Have your first dance with him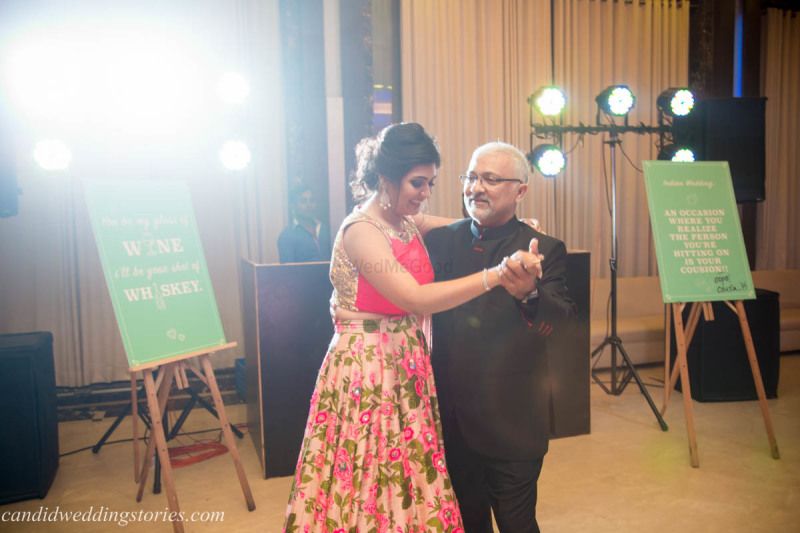 Image via Candid Wedding Stories★ 5
This becomes even more cute if your daddy is the shy to dance type!
Dedicate a speech to him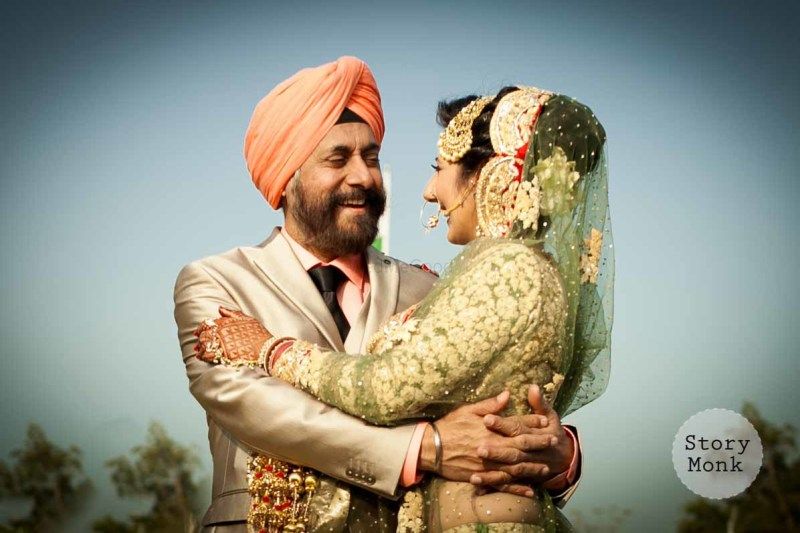 Image via Story Monk★ 5
Thank him for everything he's done for you in your own special way right from the heart! Even better if he has no clue what's coming :)
Hold up a prop for him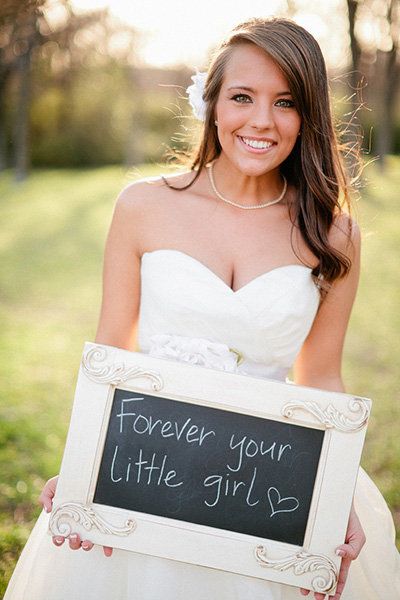 Image via Jennifer Wilson Photography
Super cute, and you could frame and gift it to him later!
Include your old family photos in cute ways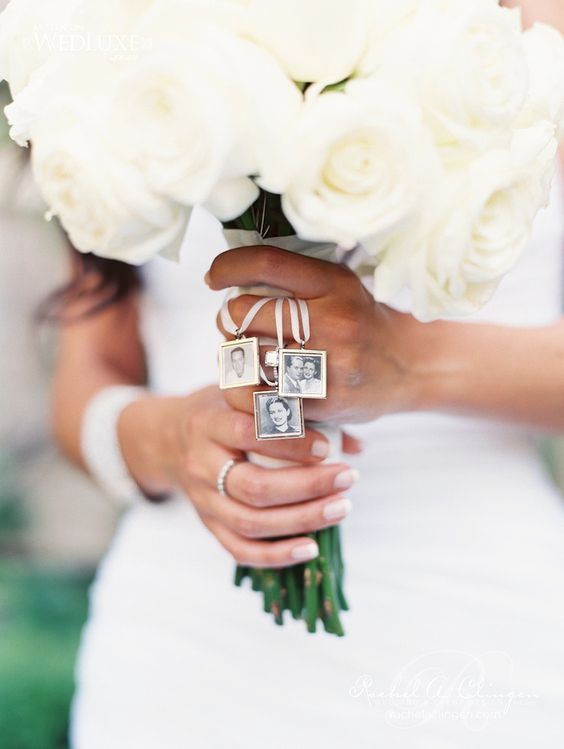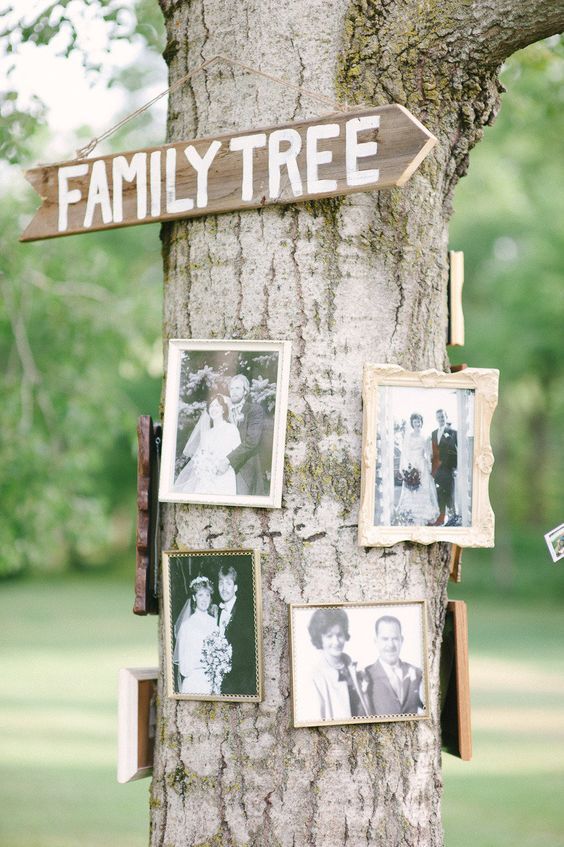 Image via Pinterest
Whether it's in the decor or on something like a bridal bouquet, it's a super cute idea! 
ALSO READ: The Most Sweetest, Most Cutest Photos To Click With Your Parents At Your Wedding
#FatherOfTheBride: Real Brides Reveal Their Fathers First Reactions To Their Fiancés!