A 2 States Wedding With Upbeat Decor & Fab Outfits!
BY Anupriya | 22 Jun, 2020 | 8828 views | 3 min read
If you are a sucker for cross-cultural shenanigans and fall a little extra for 2 States-inspired weddings, you're in for a treat (coz this wedding is packed with surprises you'll love!) Hosted at the regal backdrops of the Oberoi Udaivilas in Udaipur, Apoorva & Phalgun's multi-cultural wedding was no less than a blockbuster Bollywood film. The couple had a fun series of events to celebrate both their cultures & families, and we thoroughly felt connected with the cheery vibes. From the hearty laughs, the vivid decorations to the power-packed performances (Oops, and how can we forget their attention-grabbing outfits? ;D), there was so much to take away from this wedding. But the fact that it had Bollywood biggies like Shah Rukh Khan, Amitabh Bachchan and many more in the guest list, instantly got us penning this wedding. Now, scroll down to witness all the grandeur yourself, and tell us what did you love the most! 
Meet Apoorva & Phalgun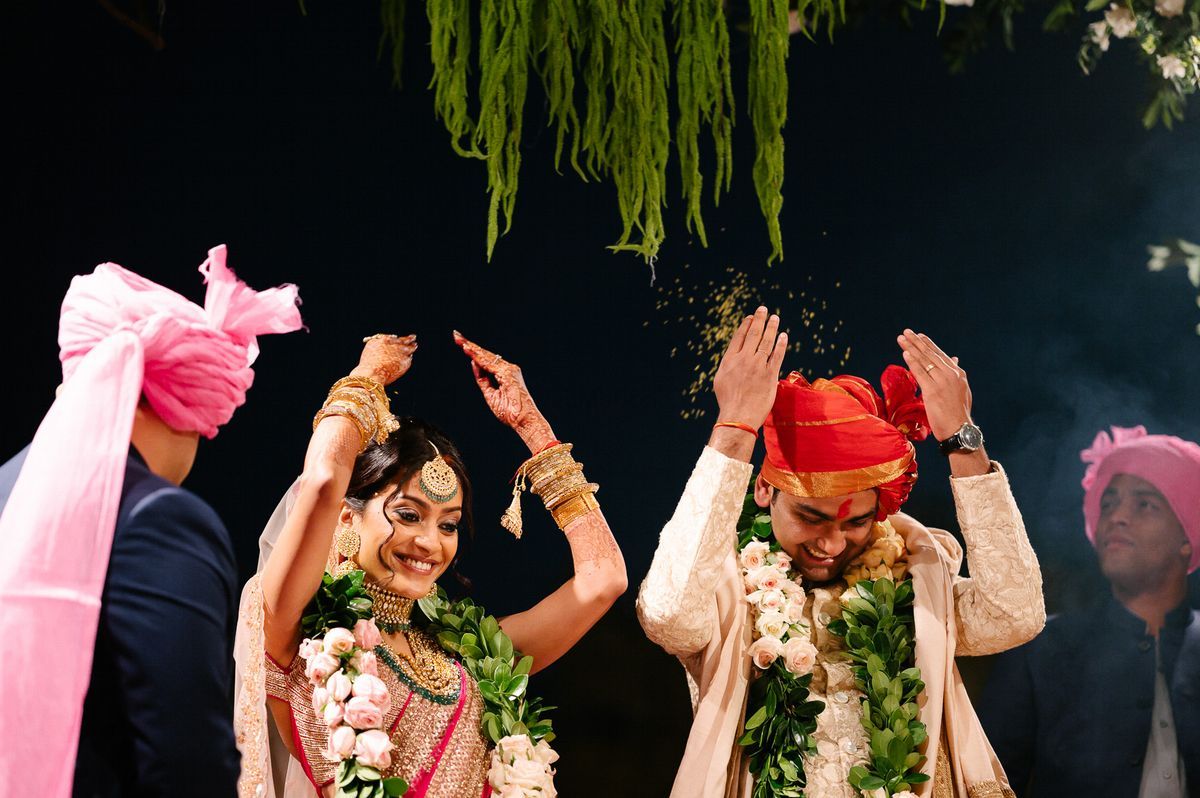 "Phalgun and I were a workplace romance (where else do millennials meet really) and when we decided to get married, three and a half years into knowing and being with each other (and after a super romantic proposal on a gondola in Venice), we knew that because of the difference in our cultural backgrounds, we might be in for a somewhat intense wedding! We didn't think we would have two, of course. But here we are, married both Telugu and Bihari style. Truly a two states wedding. I left most things except my outfits and hair and make up to my wonderful parents, who have much better taste than I do when it comes to décor and general aesthetics. The venue was none other than the very well-equipped for grand weddings, the Oberoi Udaivilas in Udaipur. While Showtime handled the logistics, Devika Narain and Company did the fabulous job of making every event venue look distinct and like it was straight out of a fairy-tale."
The Mehndi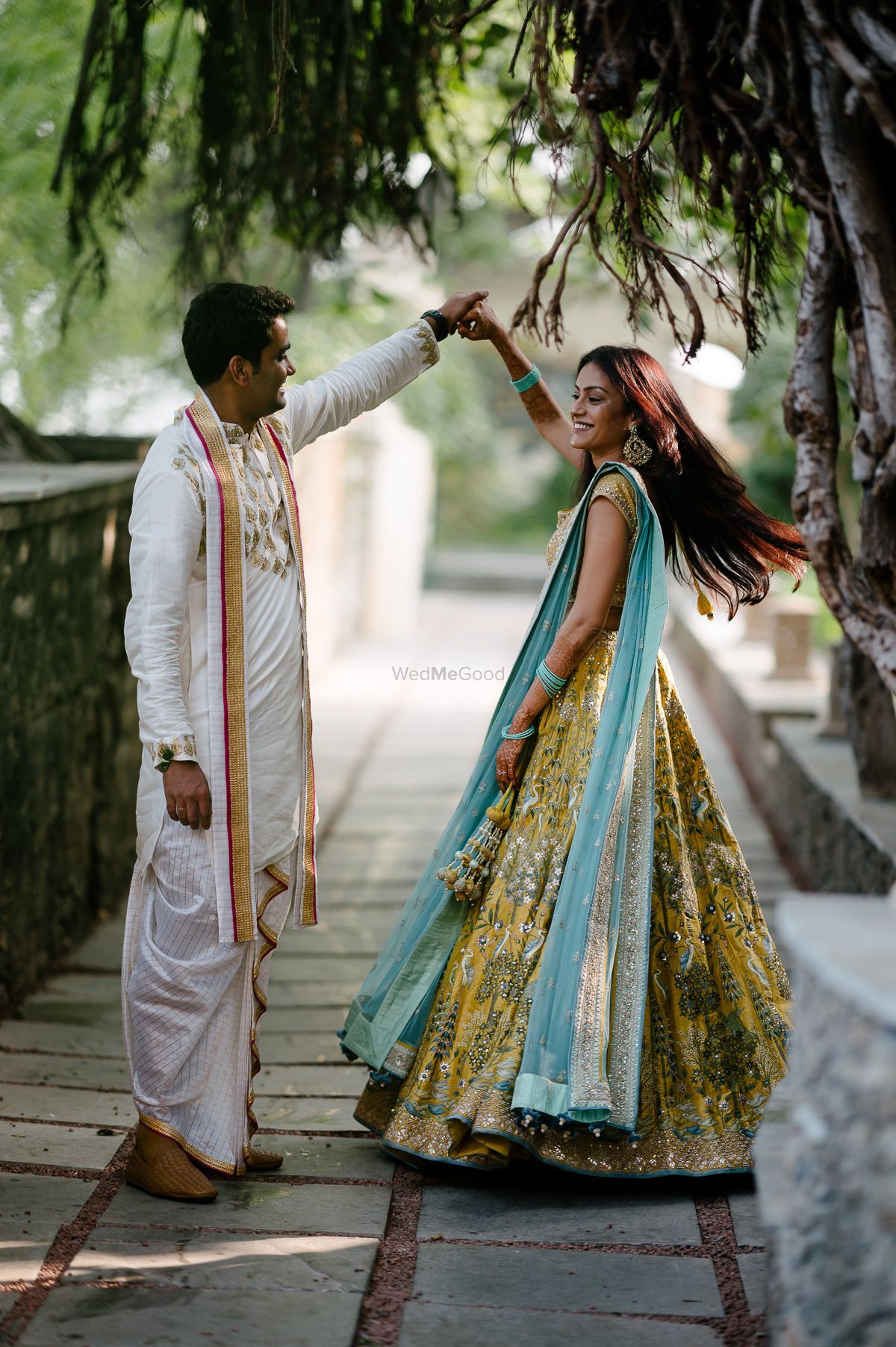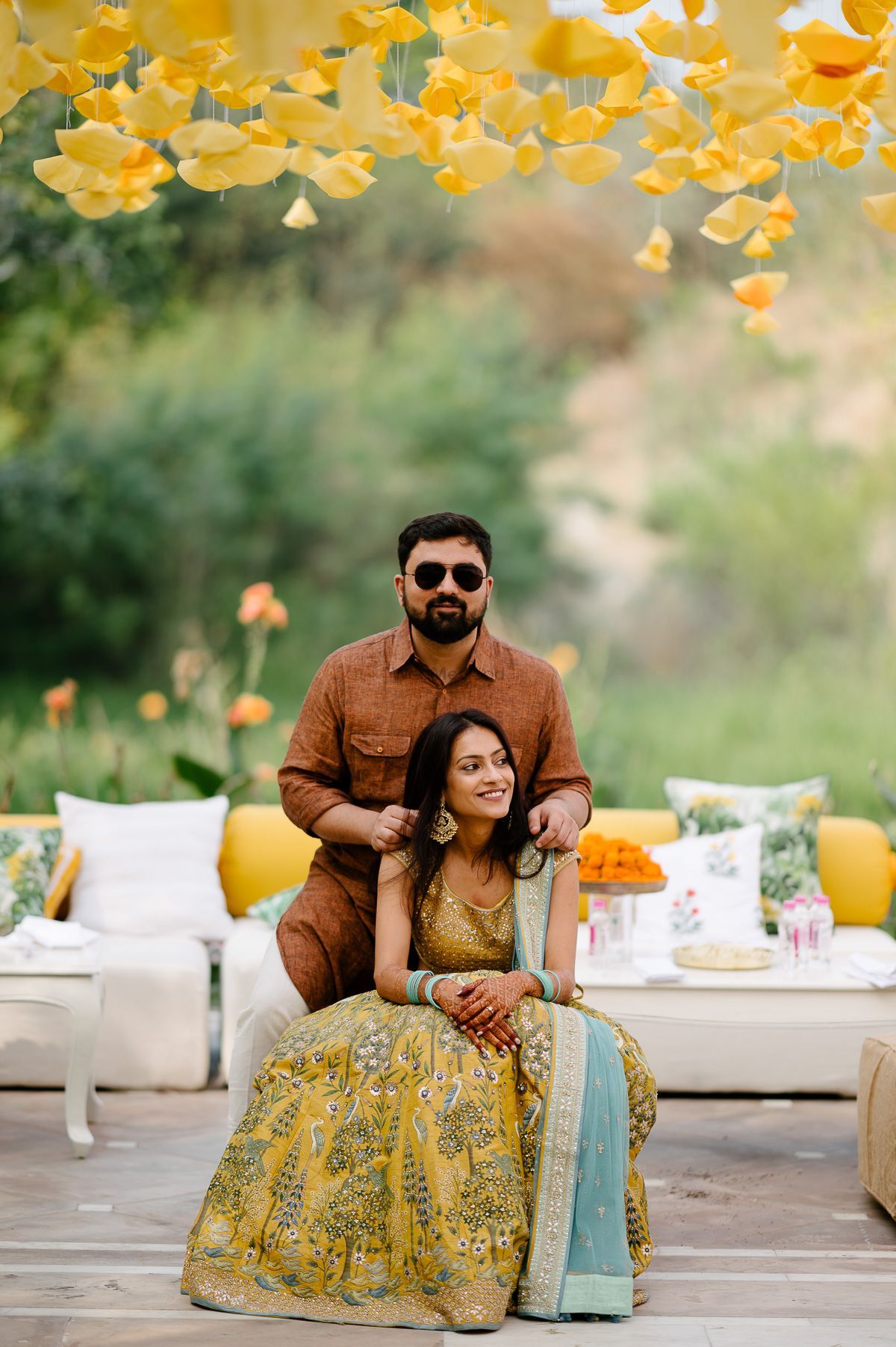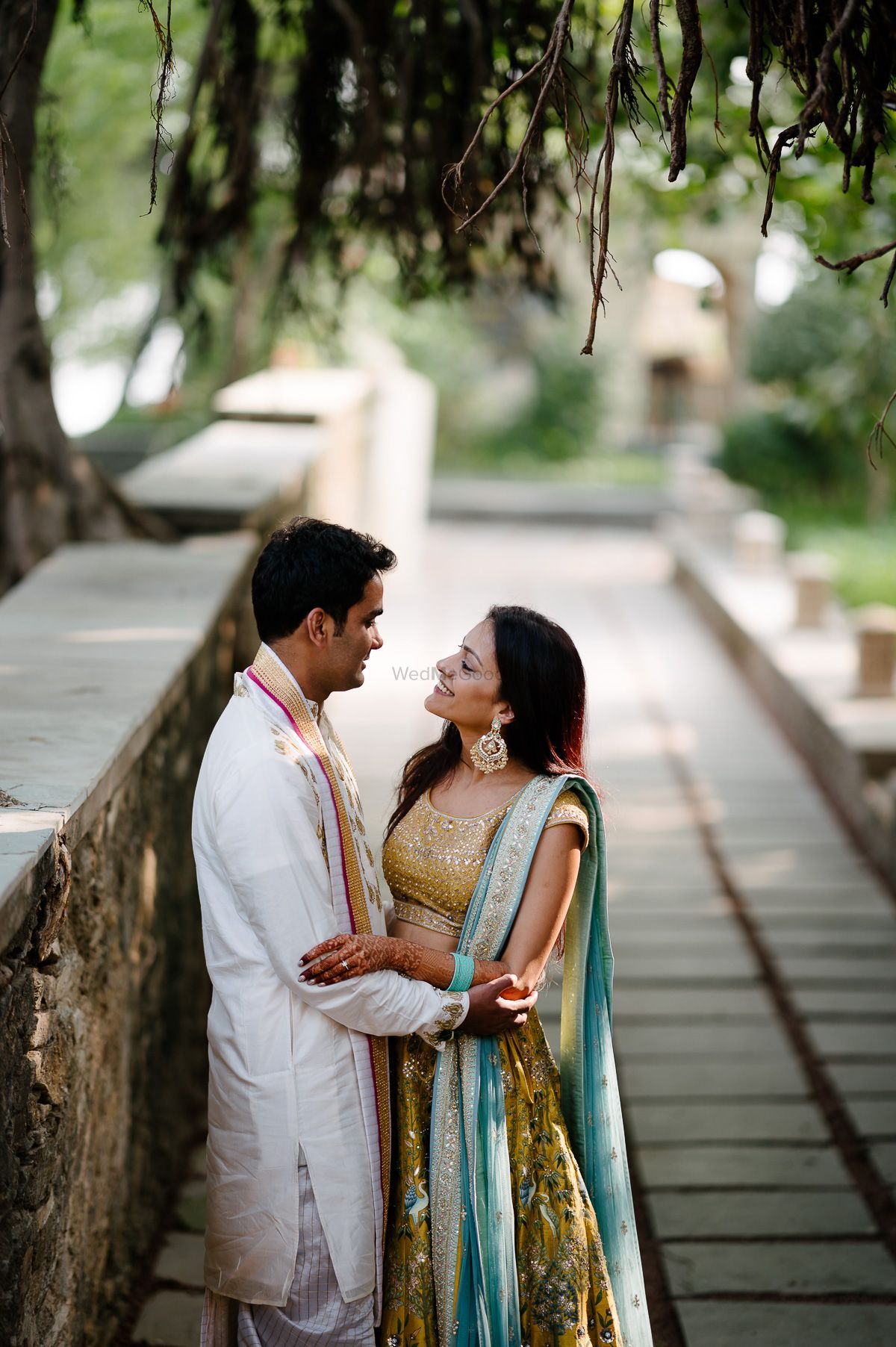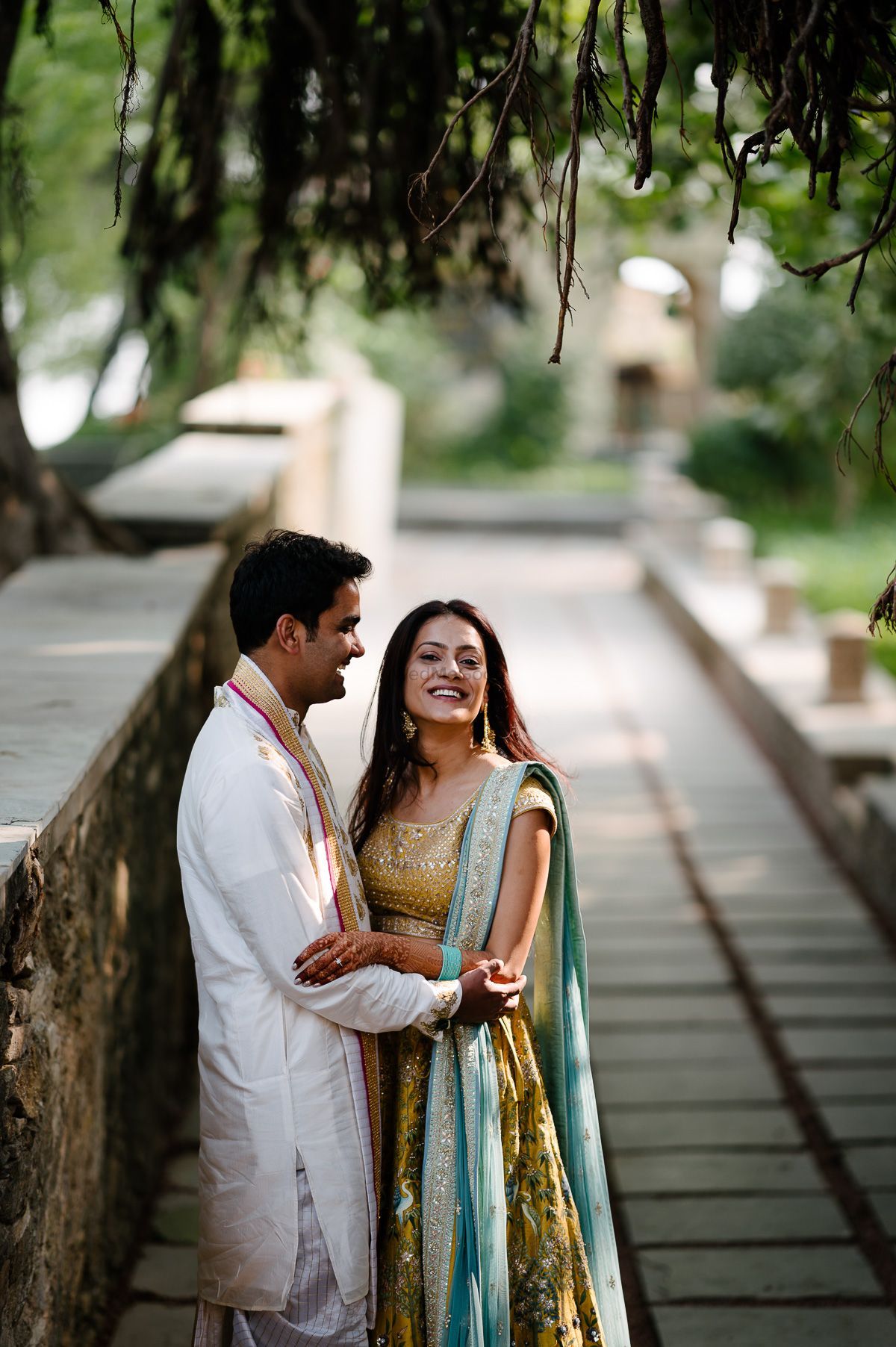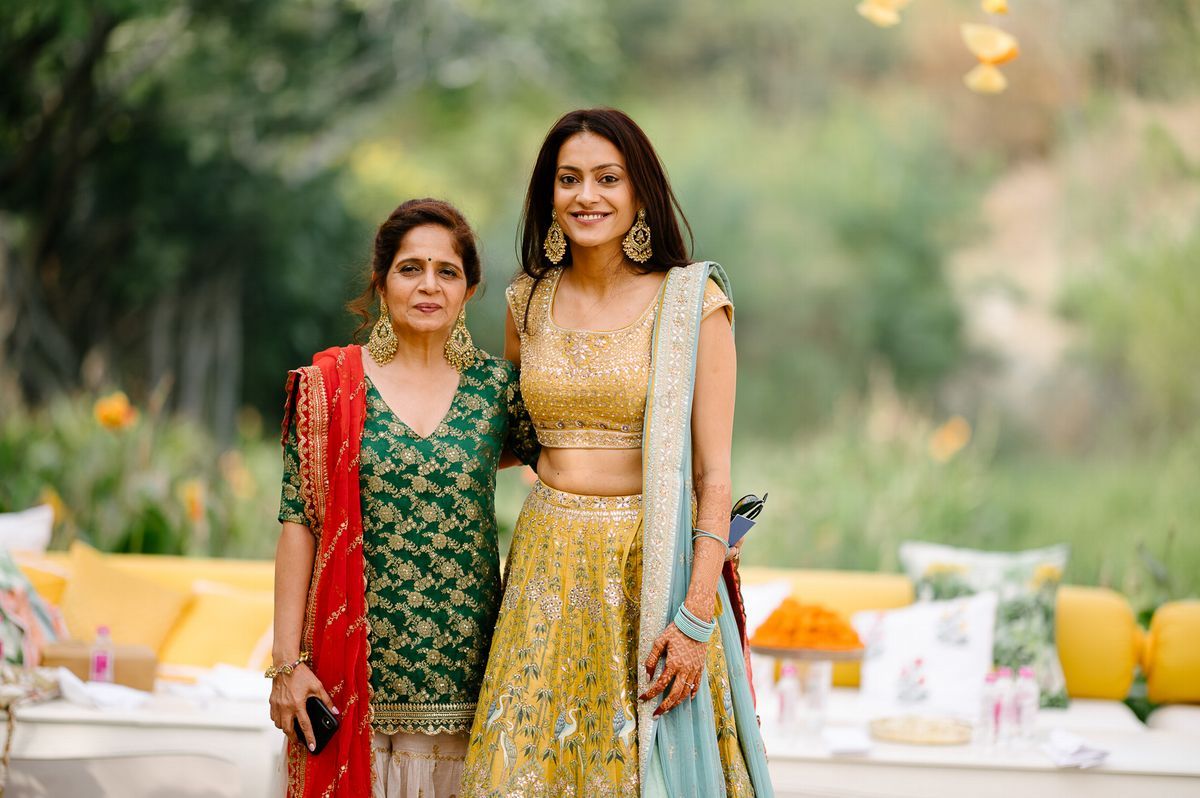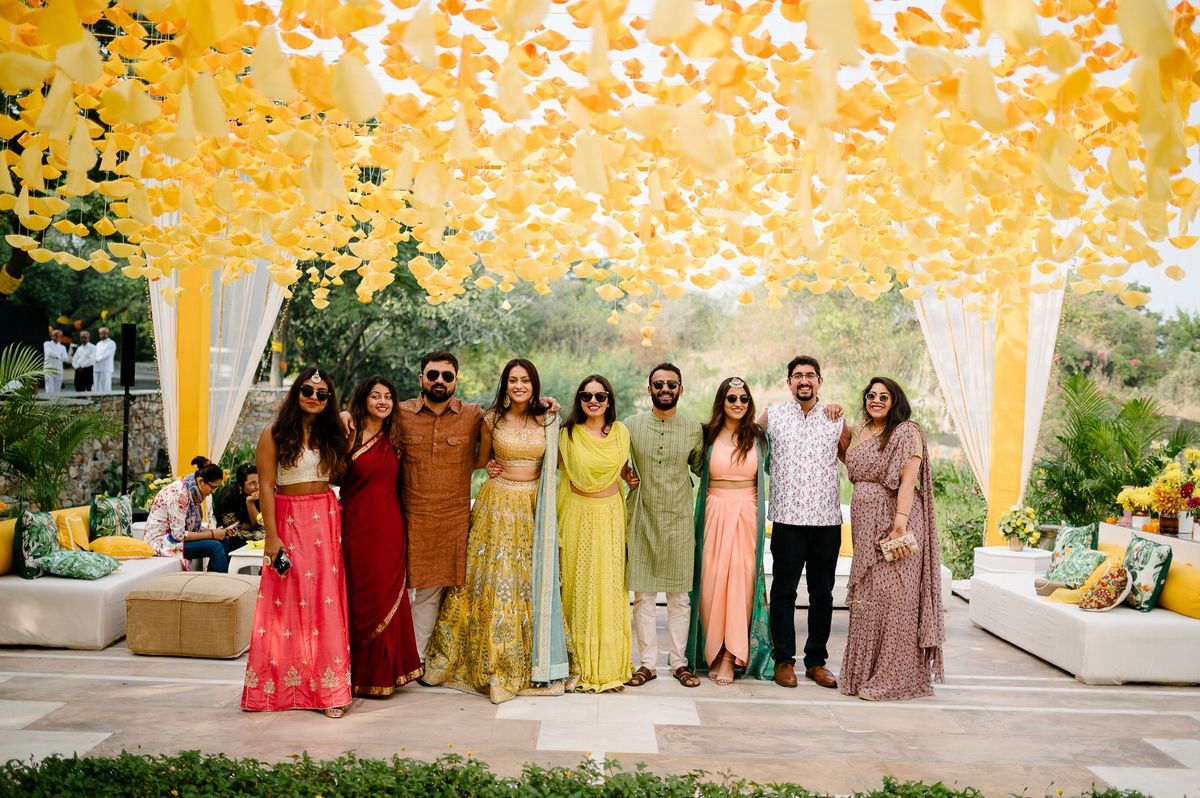 The Sangeet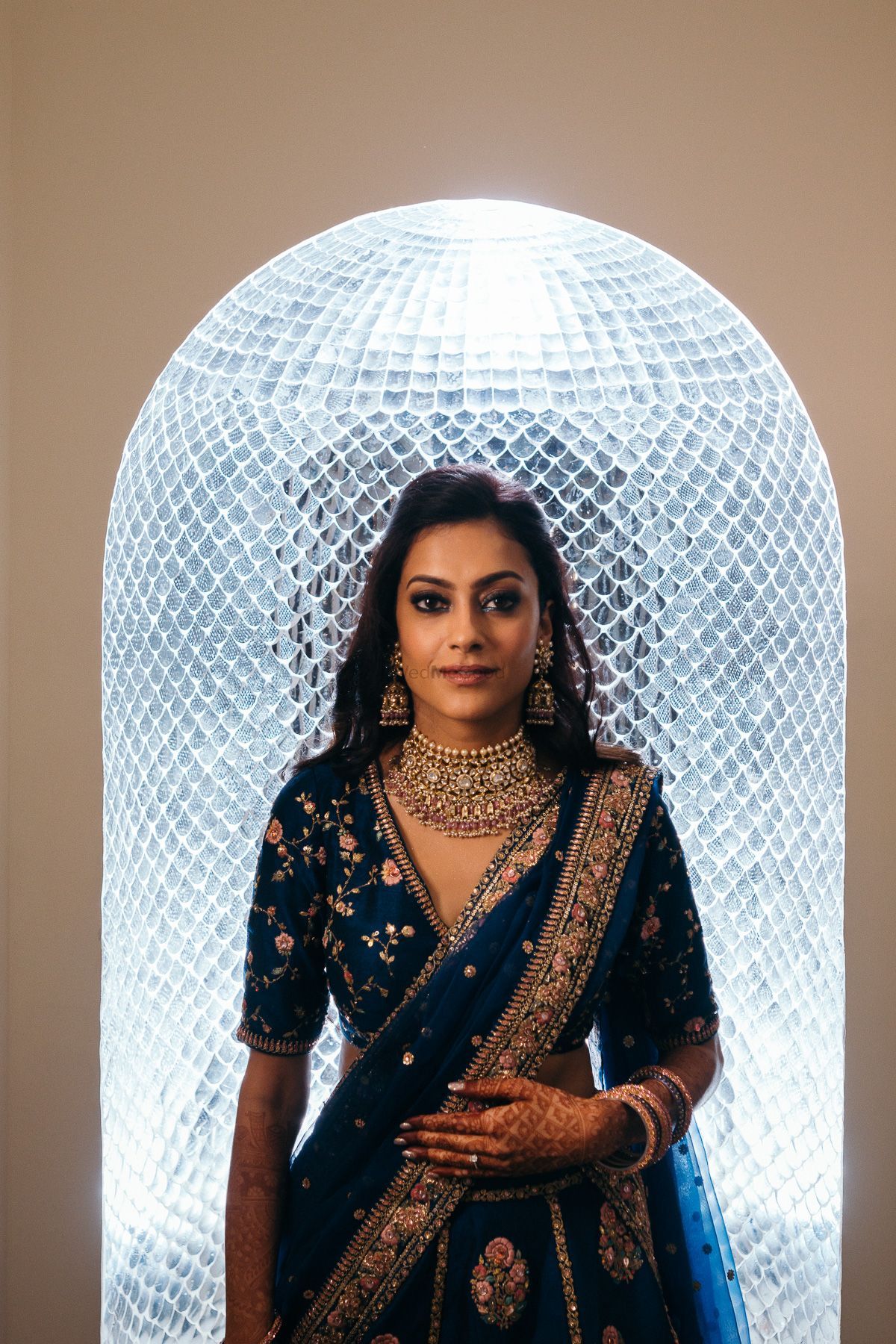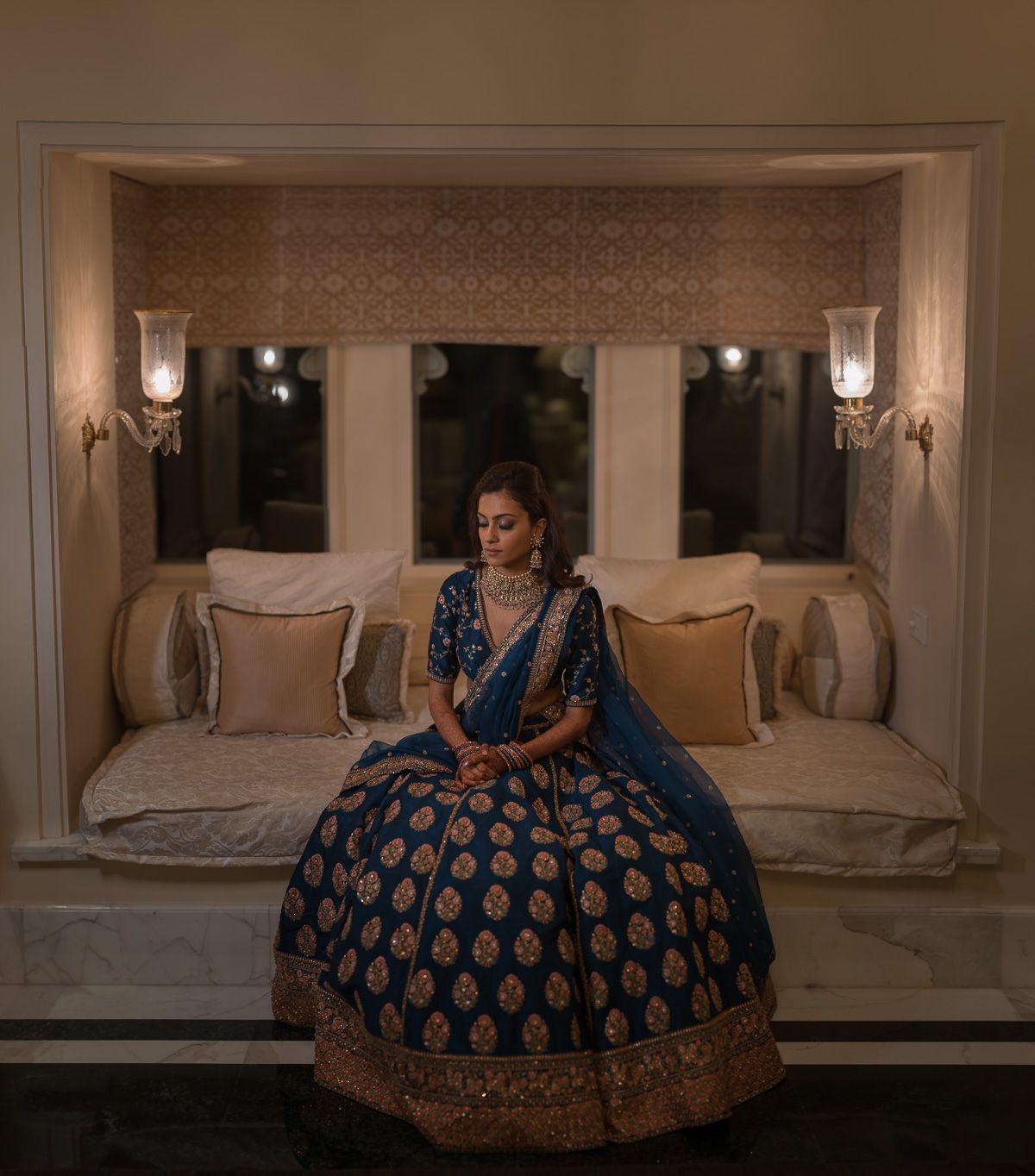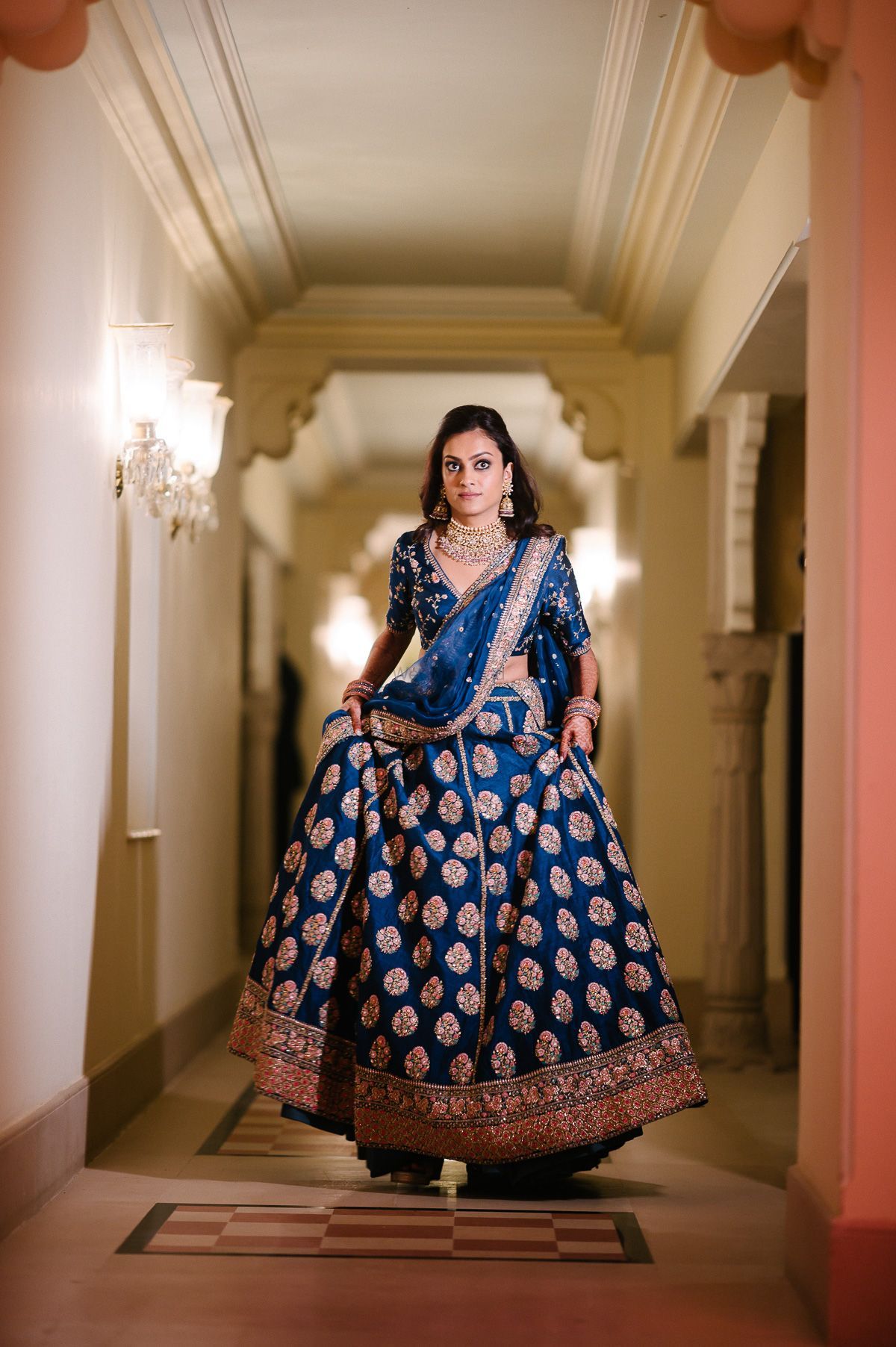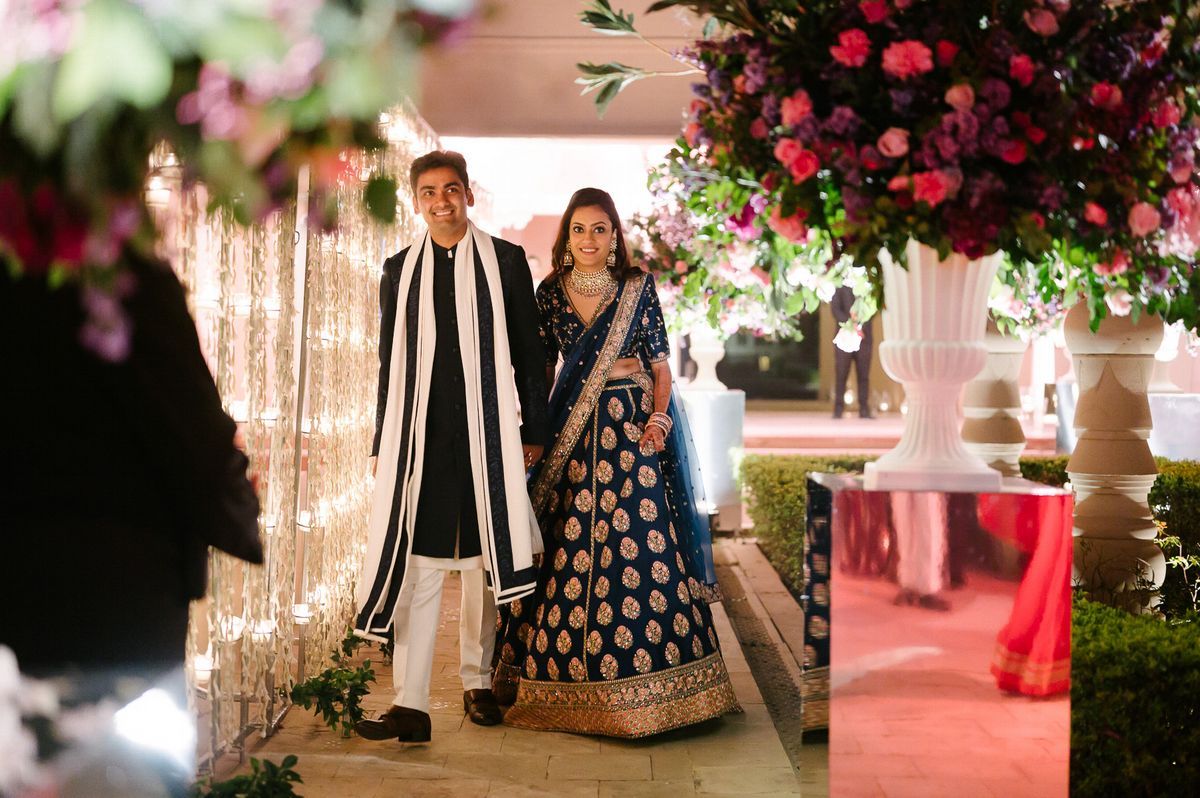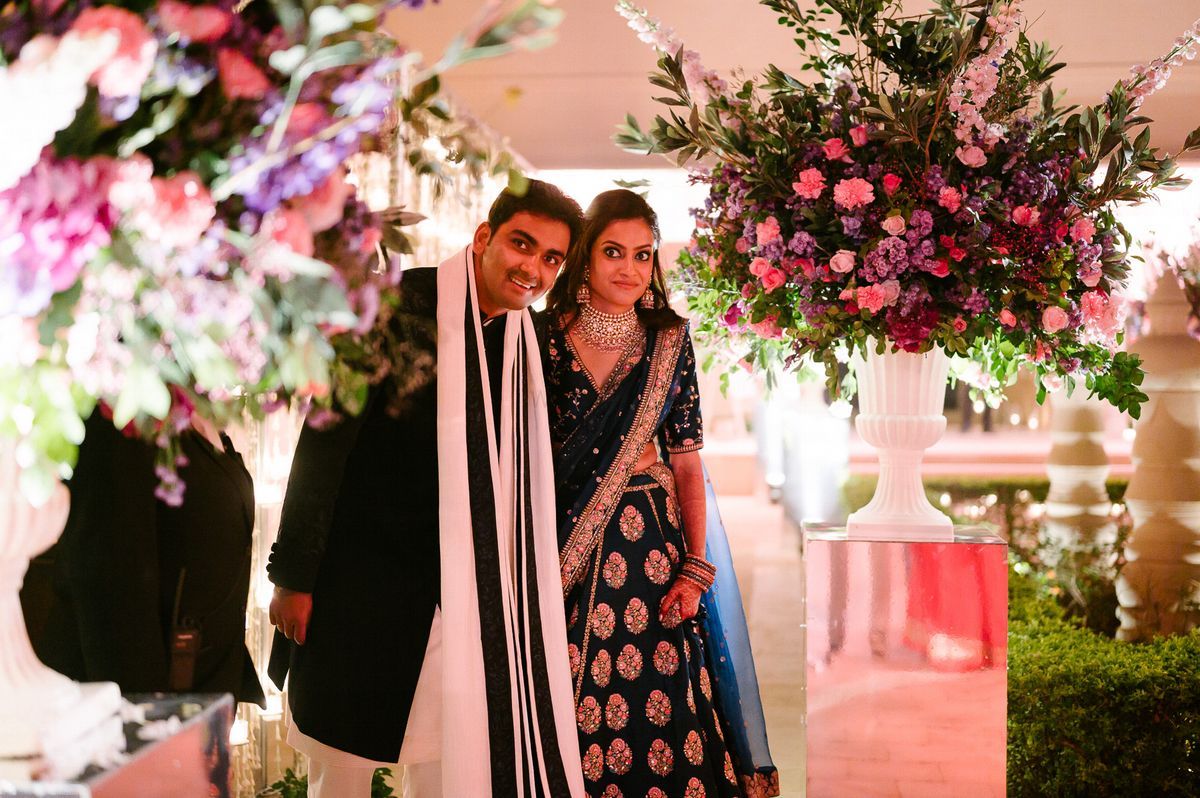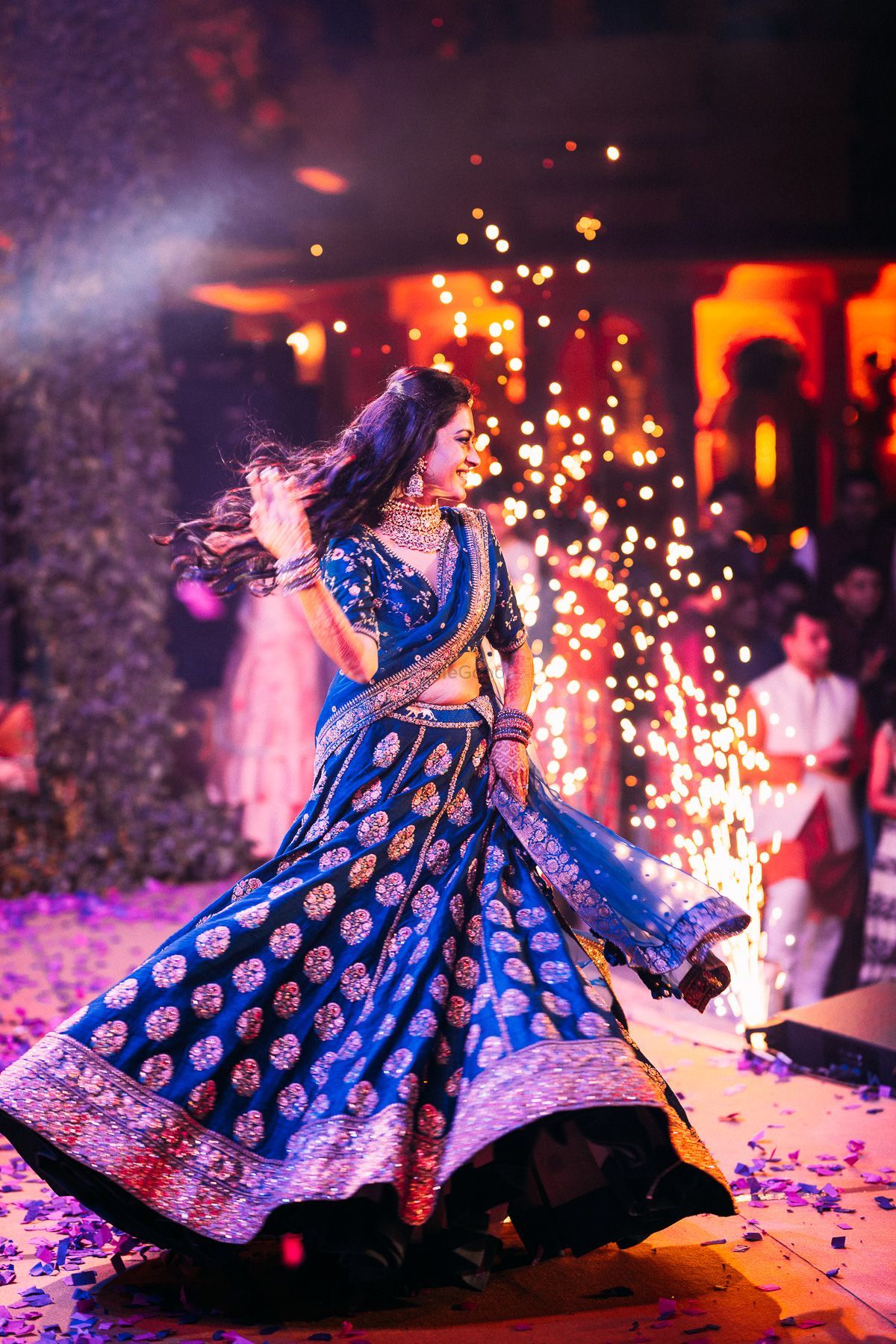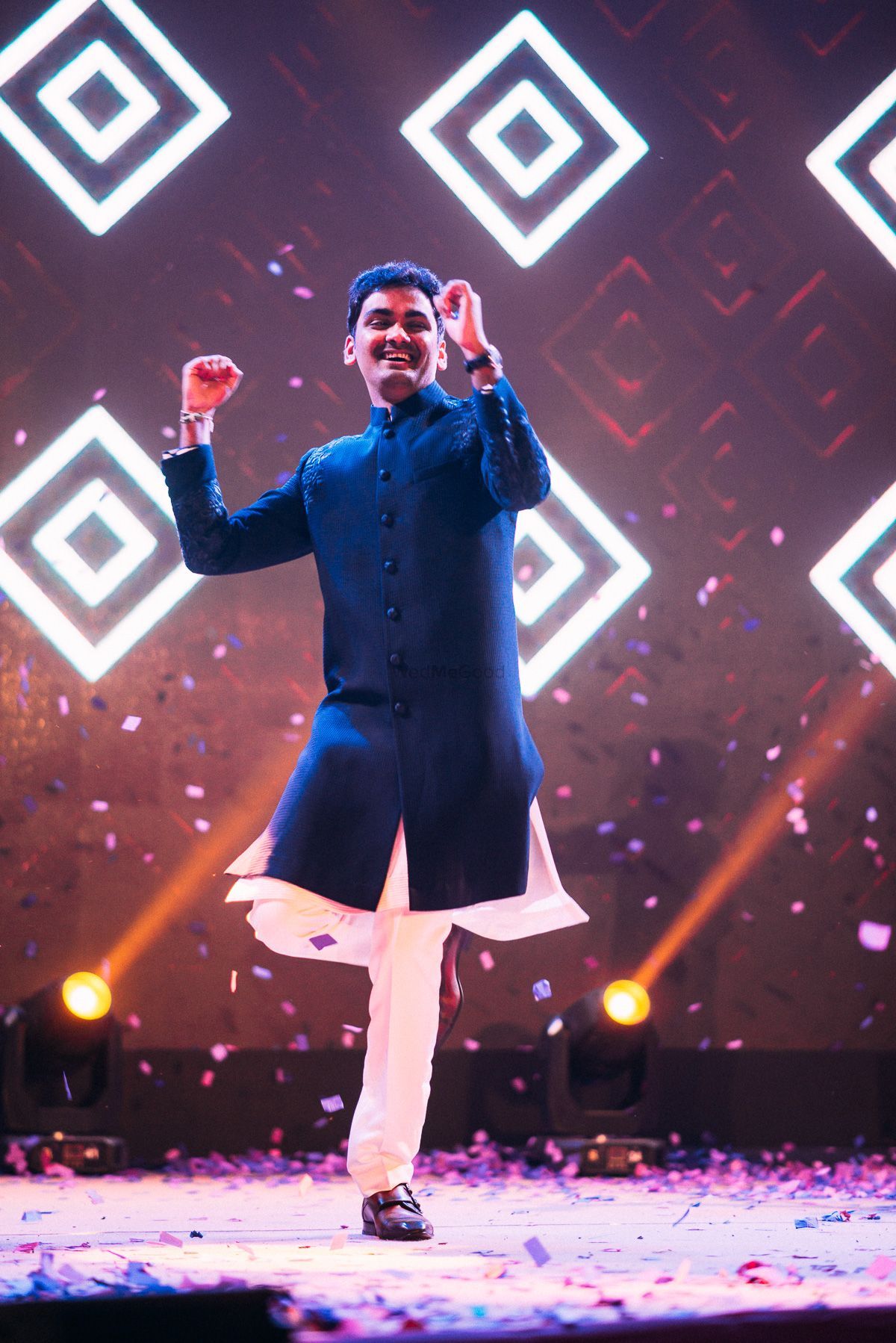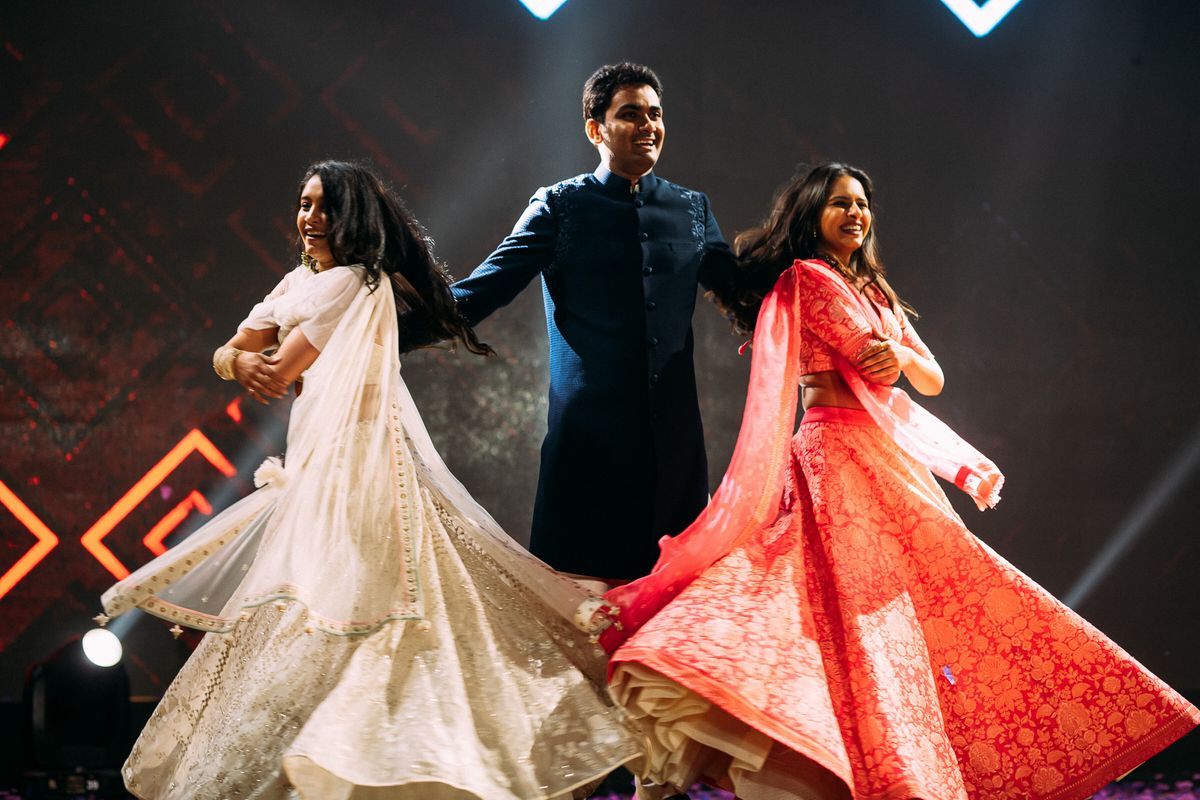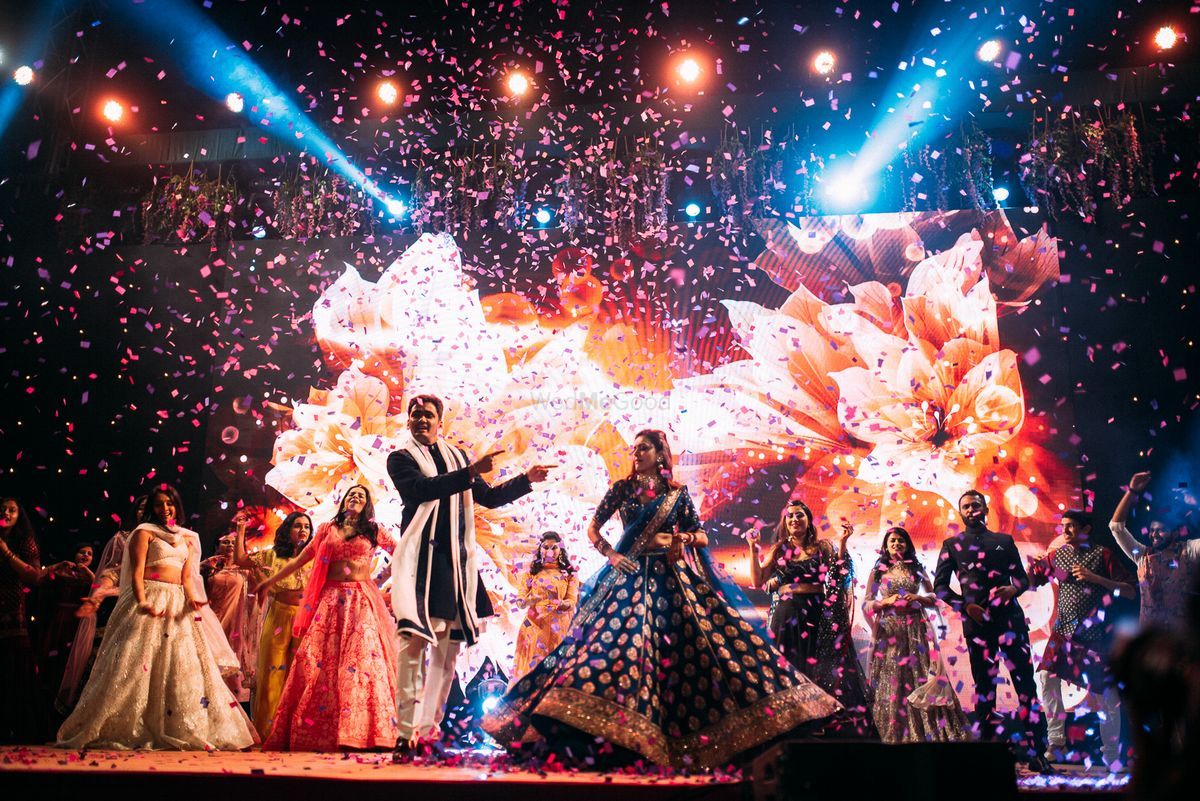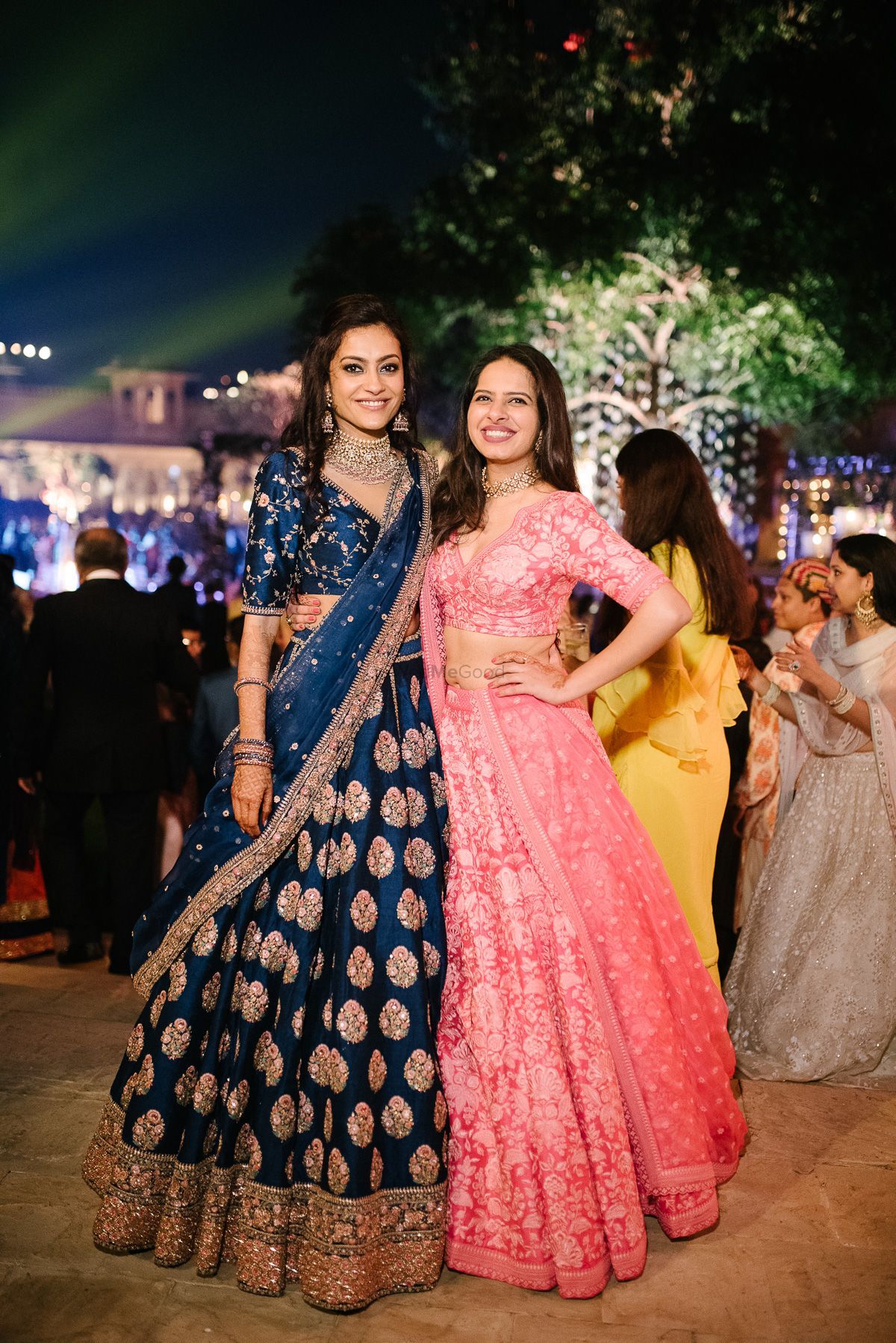 The Haldi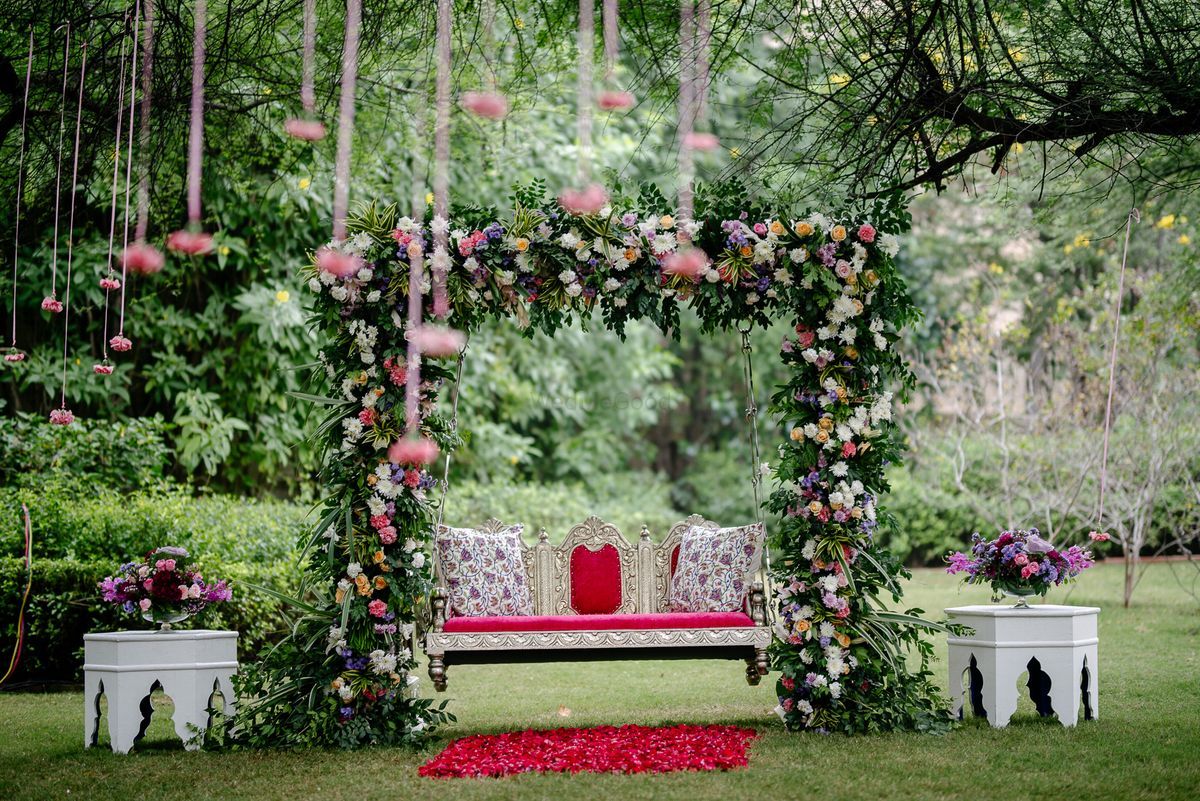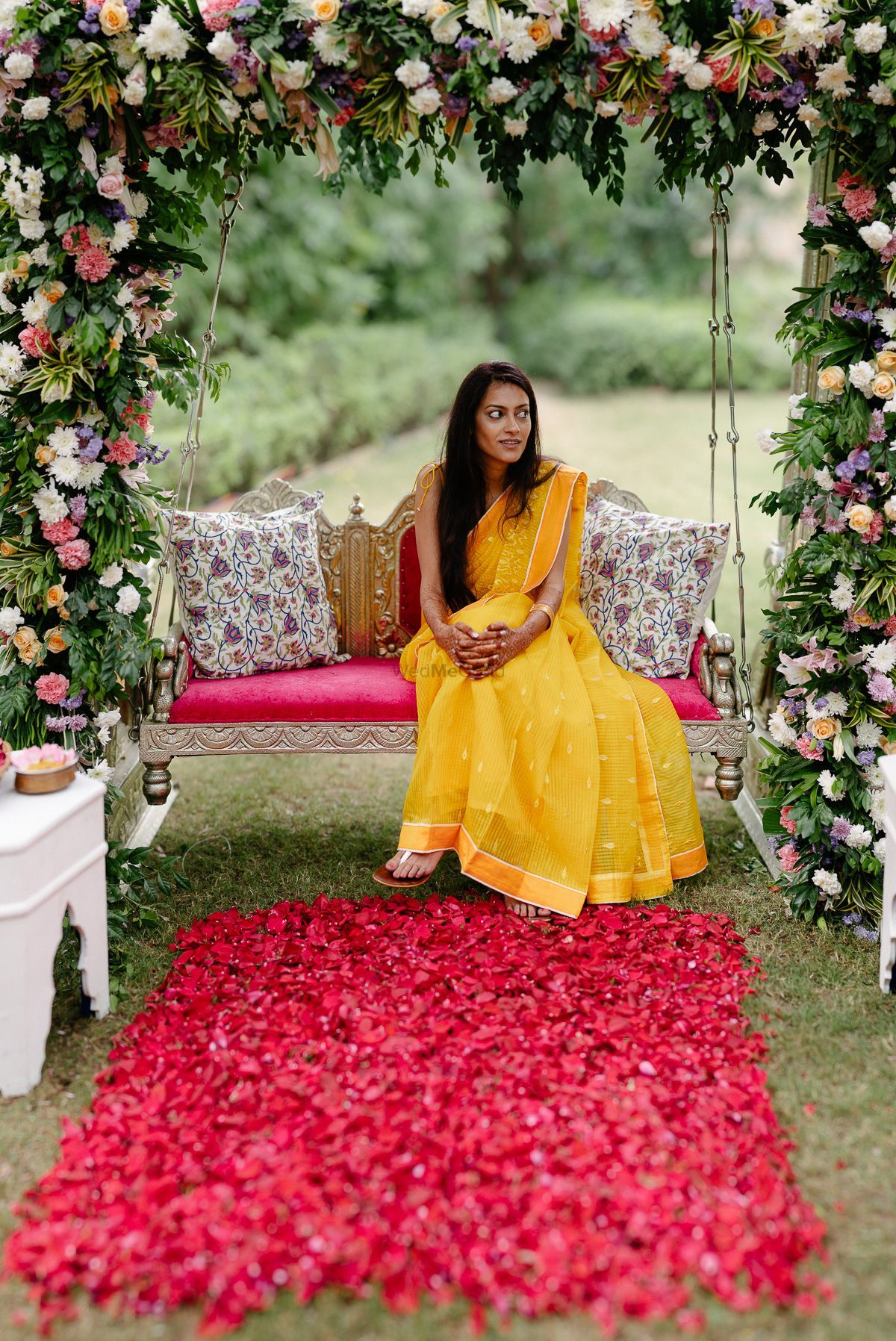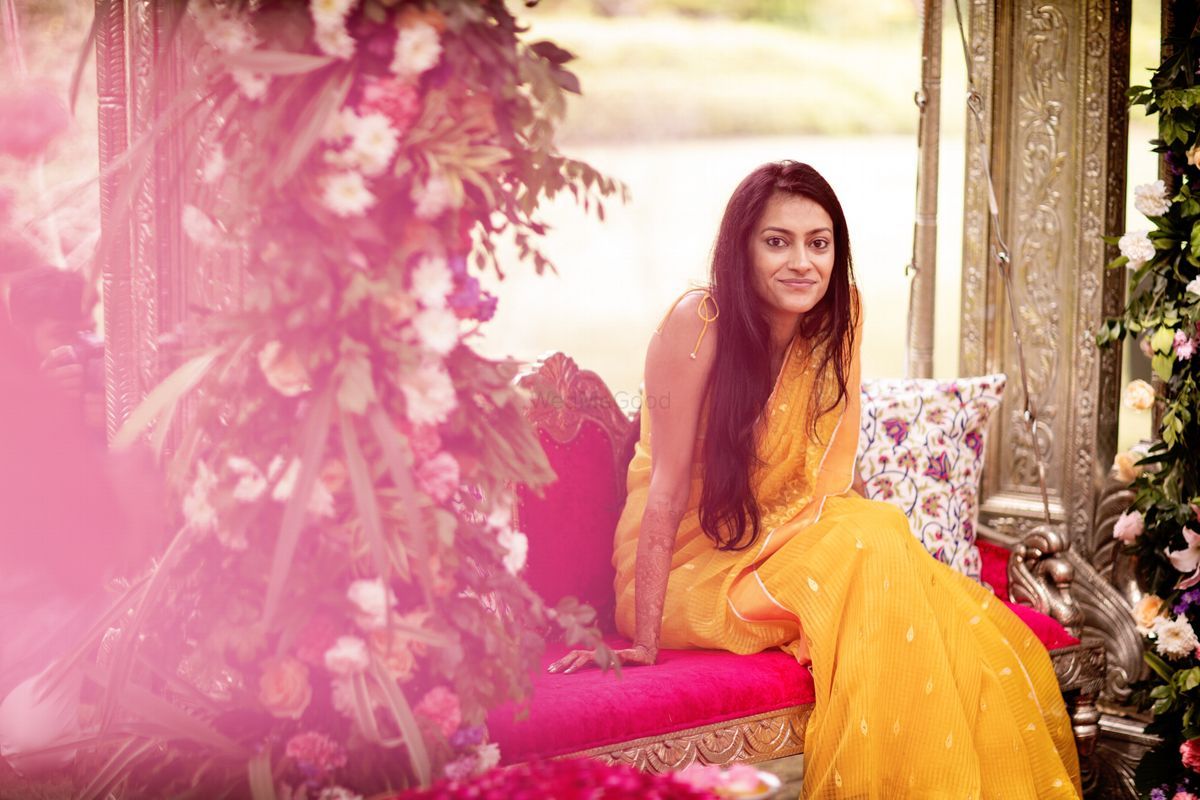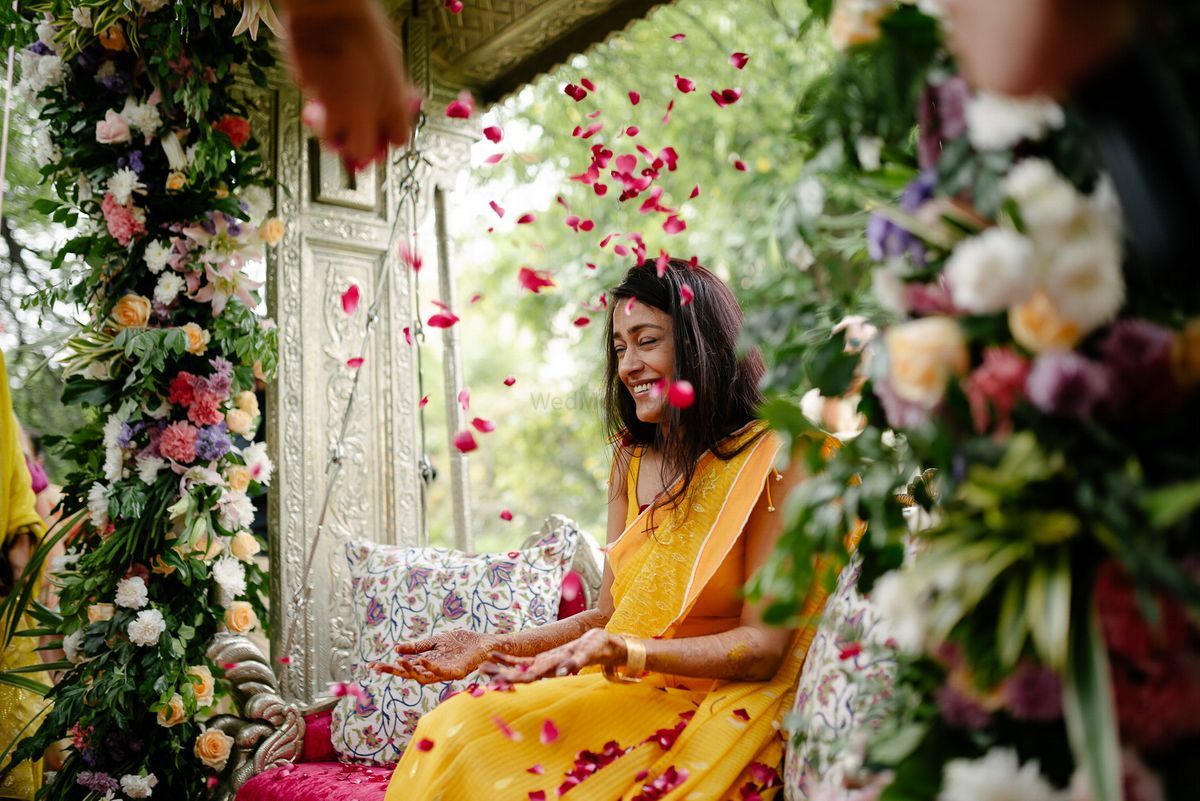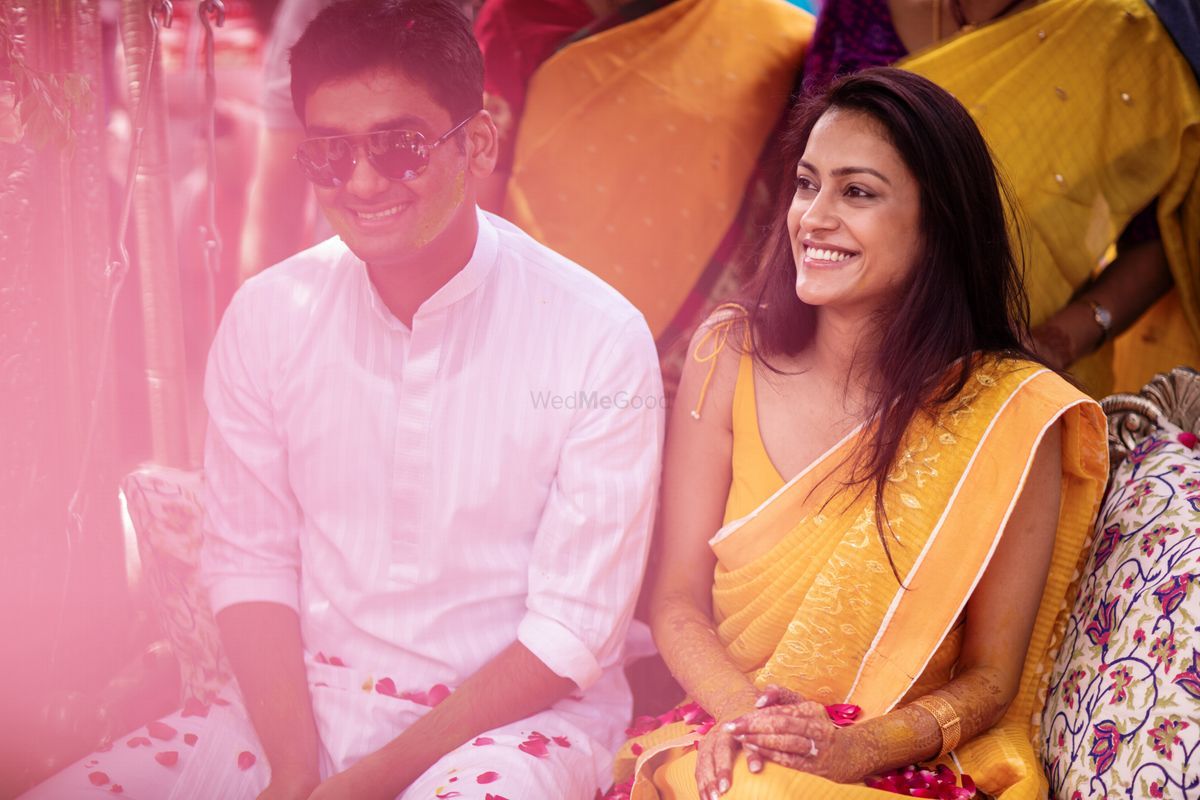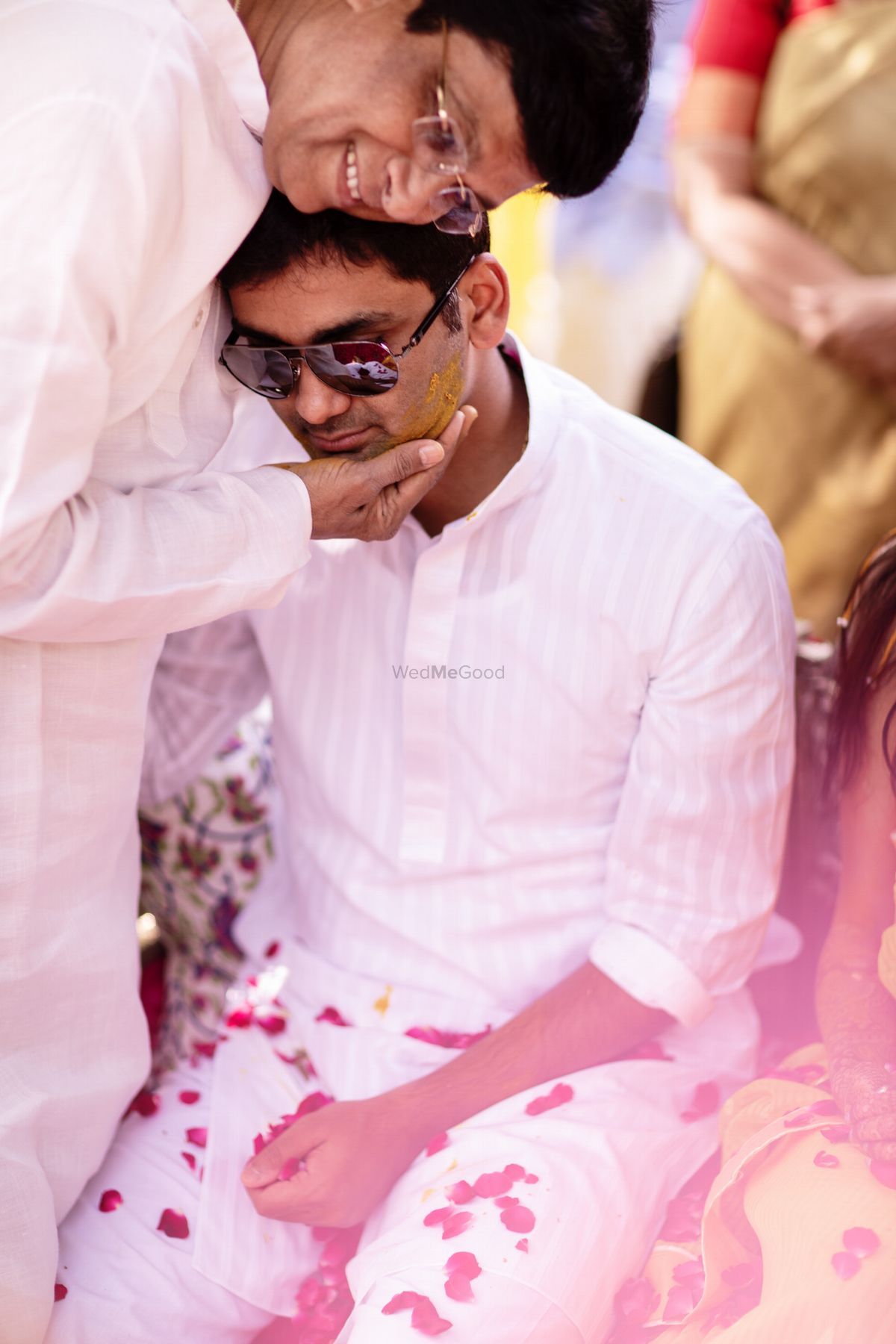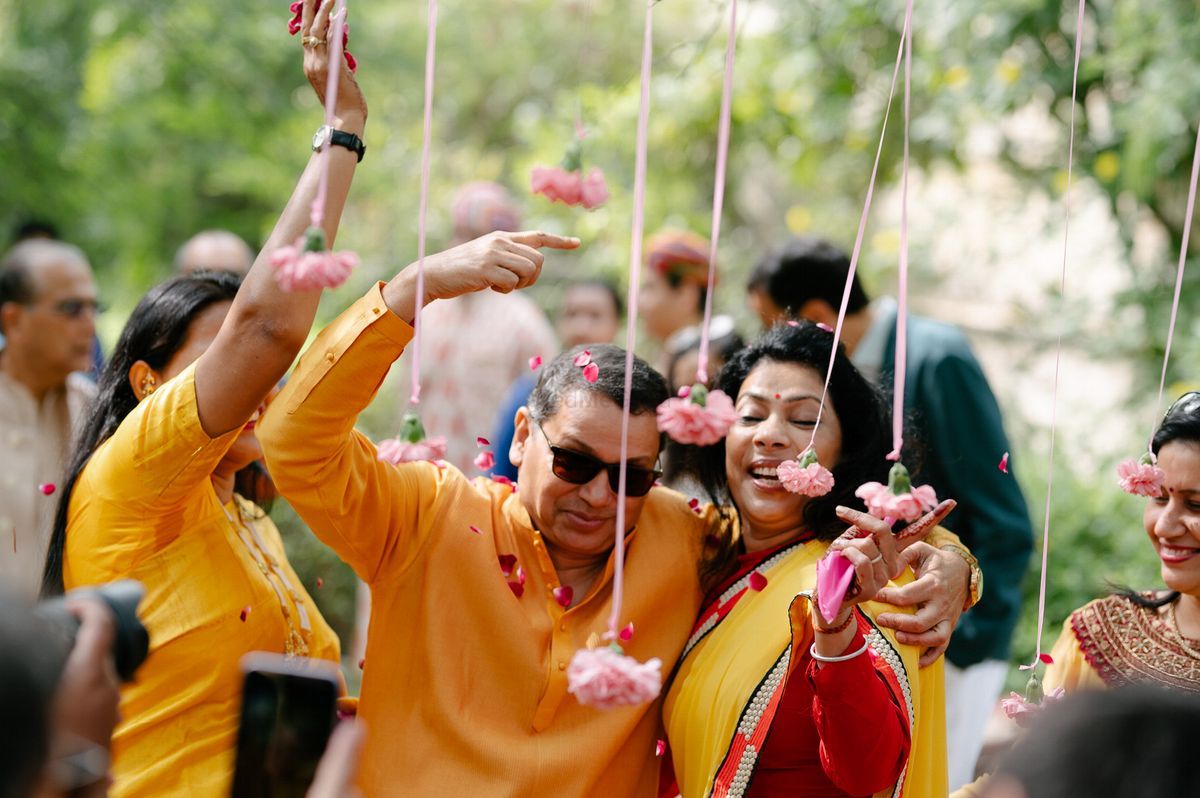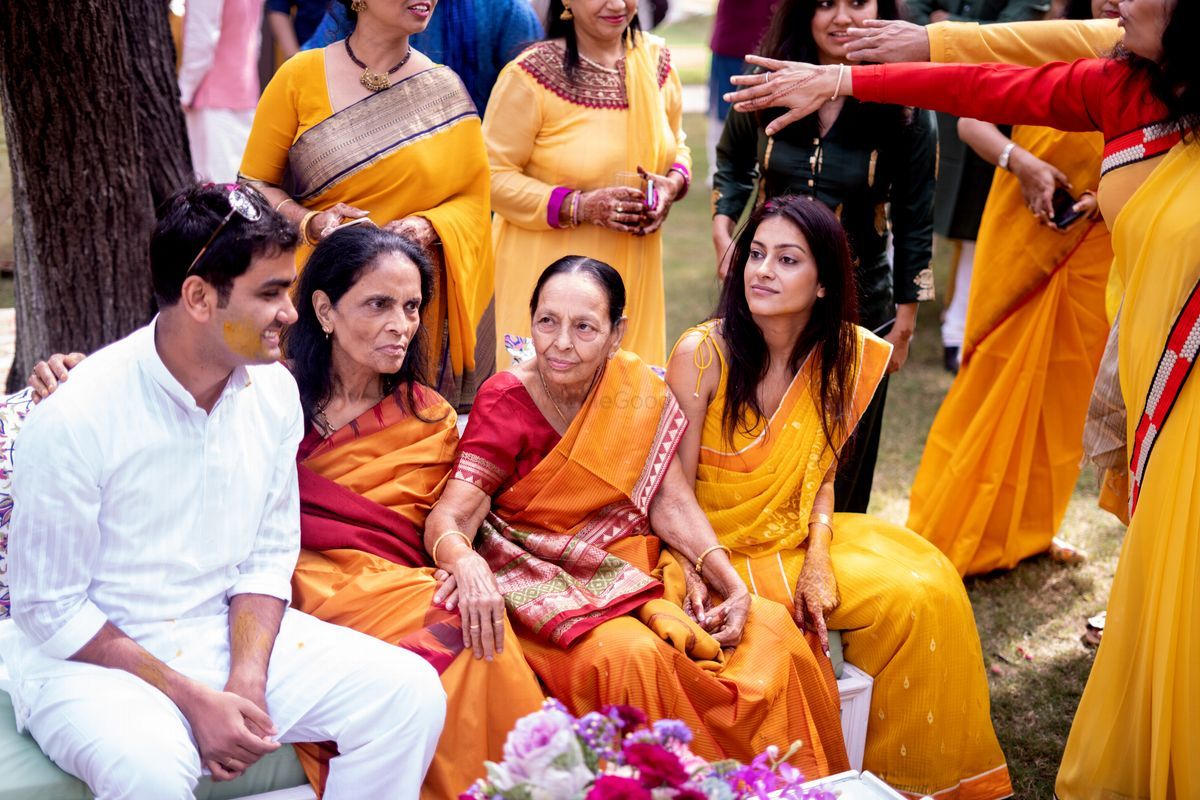 The Telugu Wedding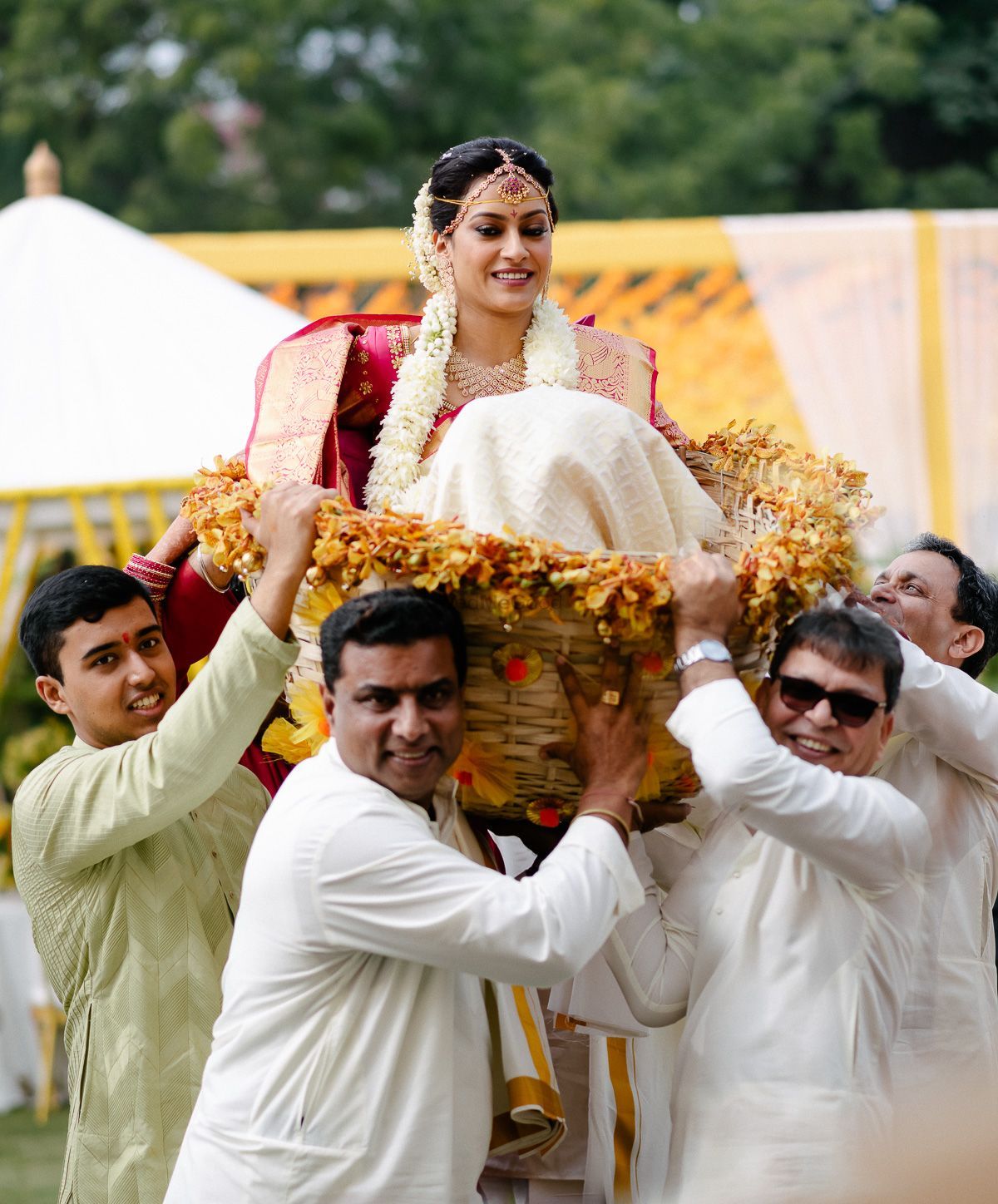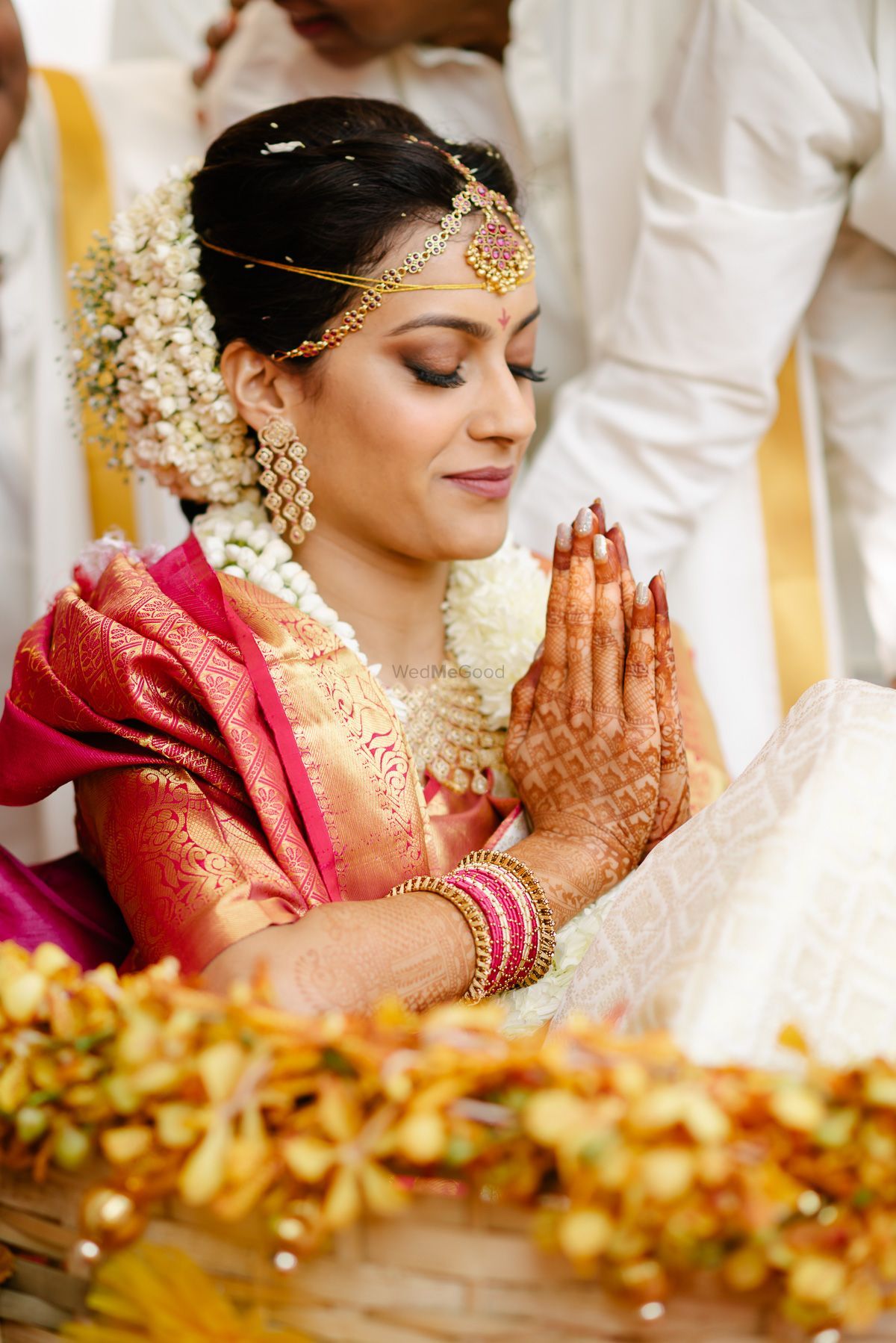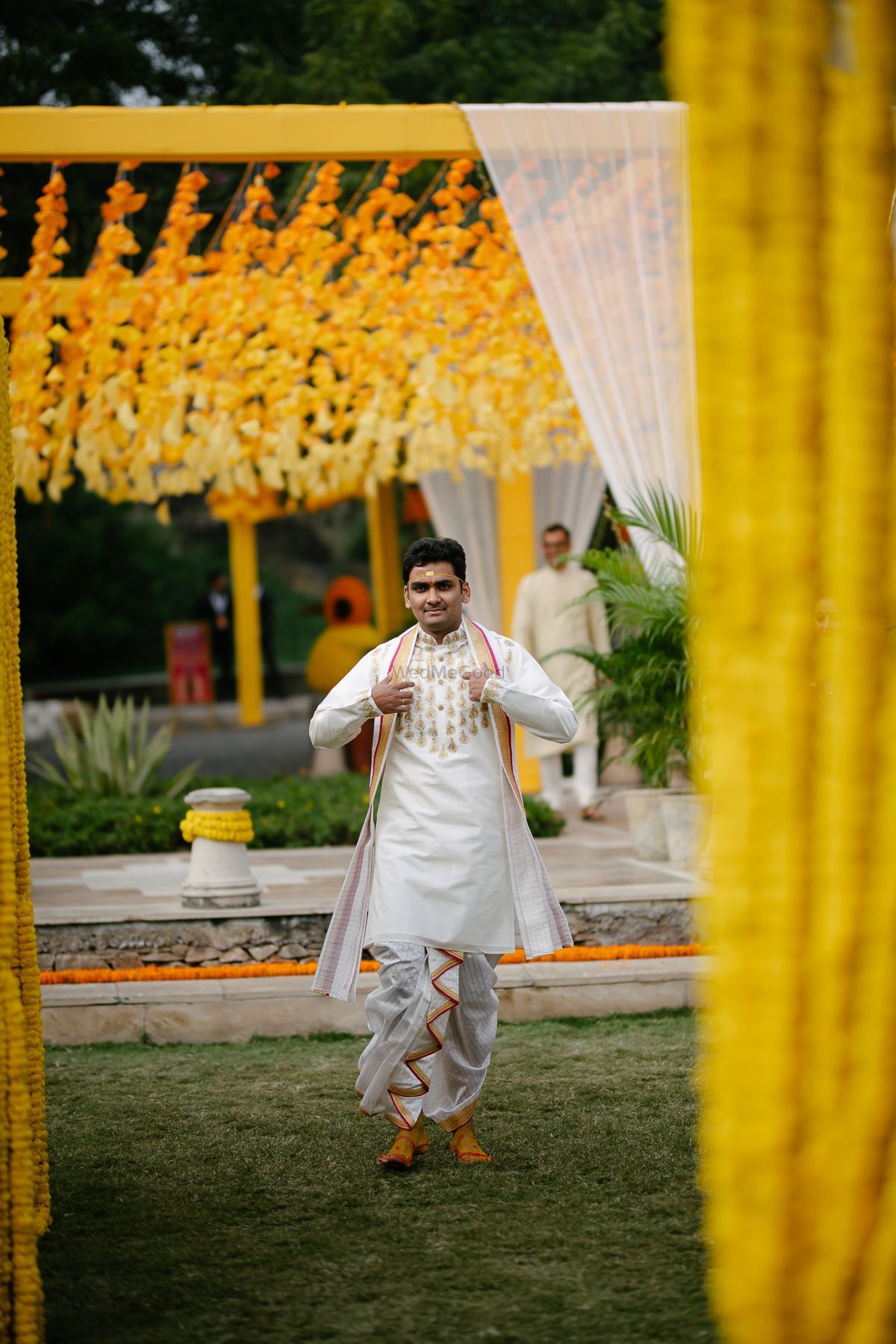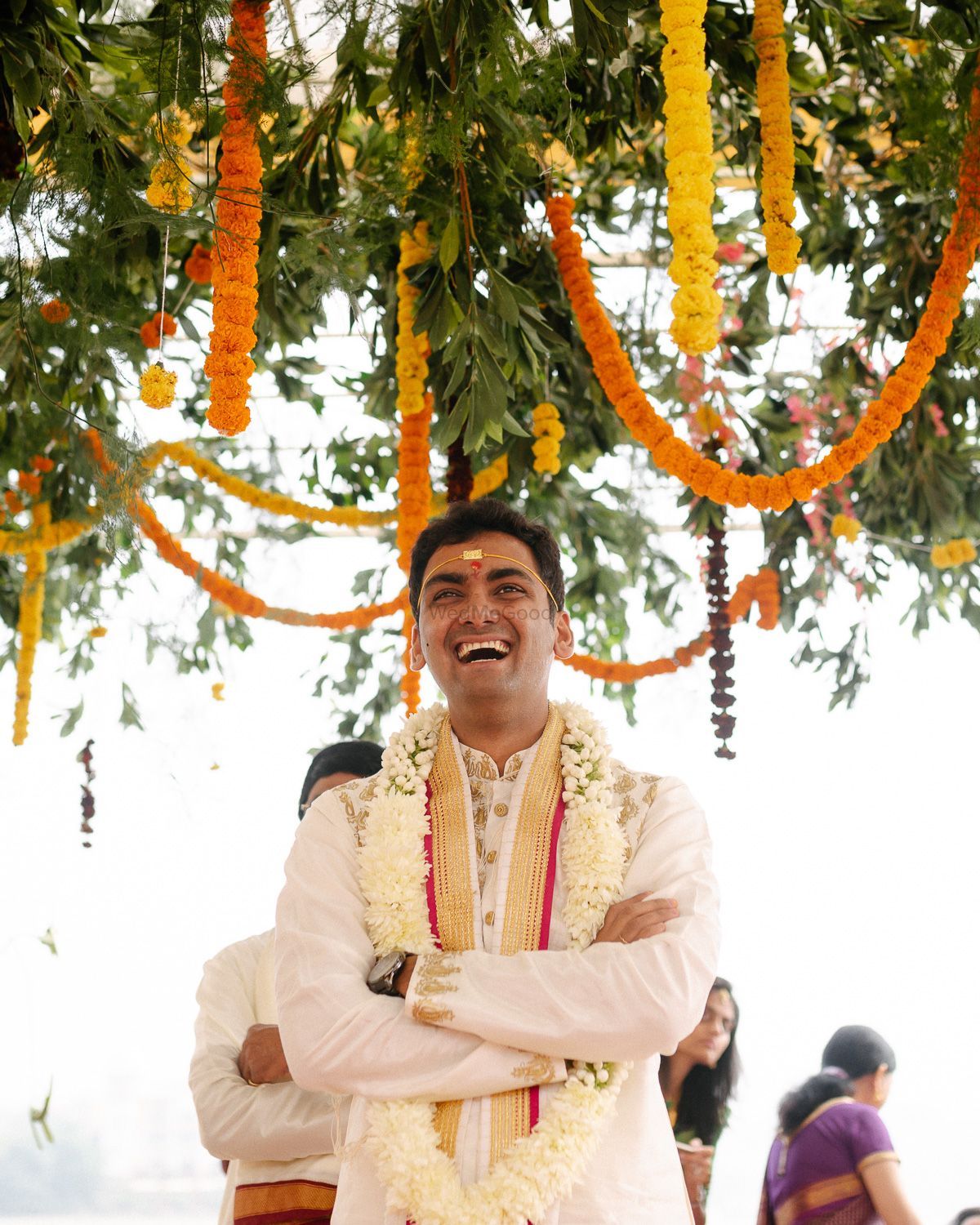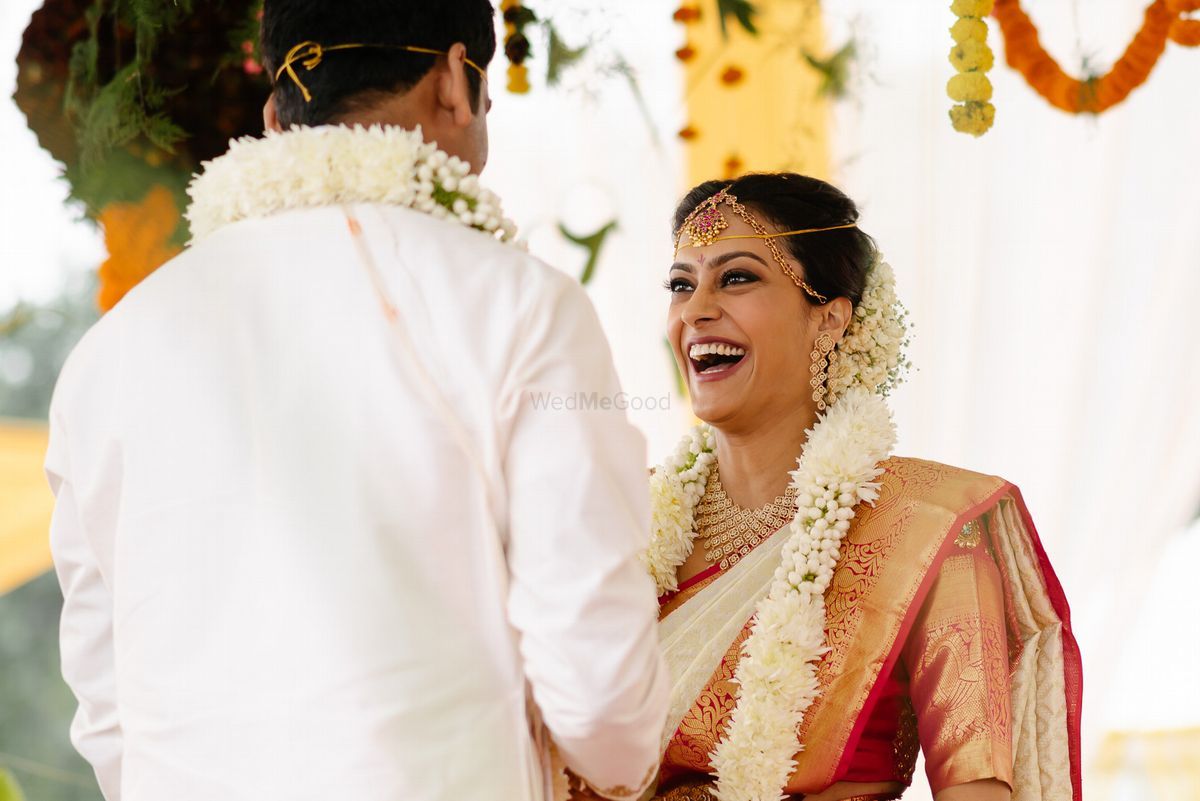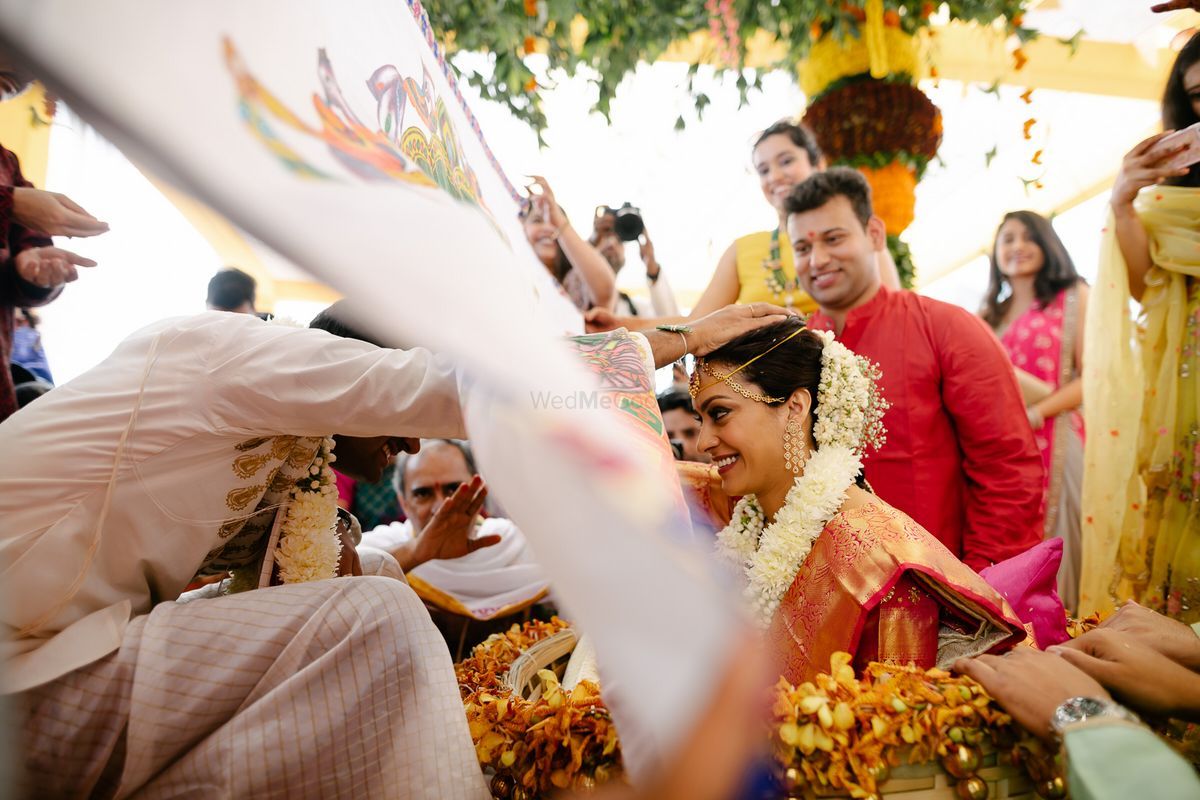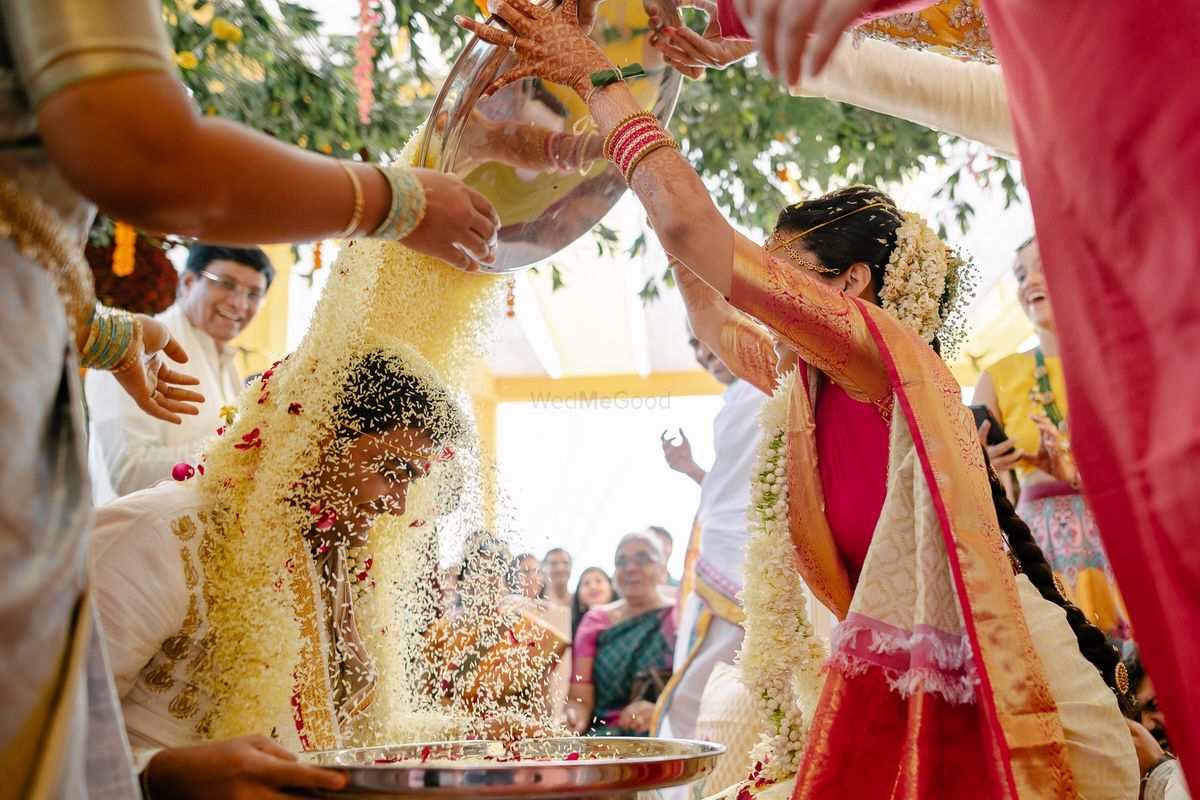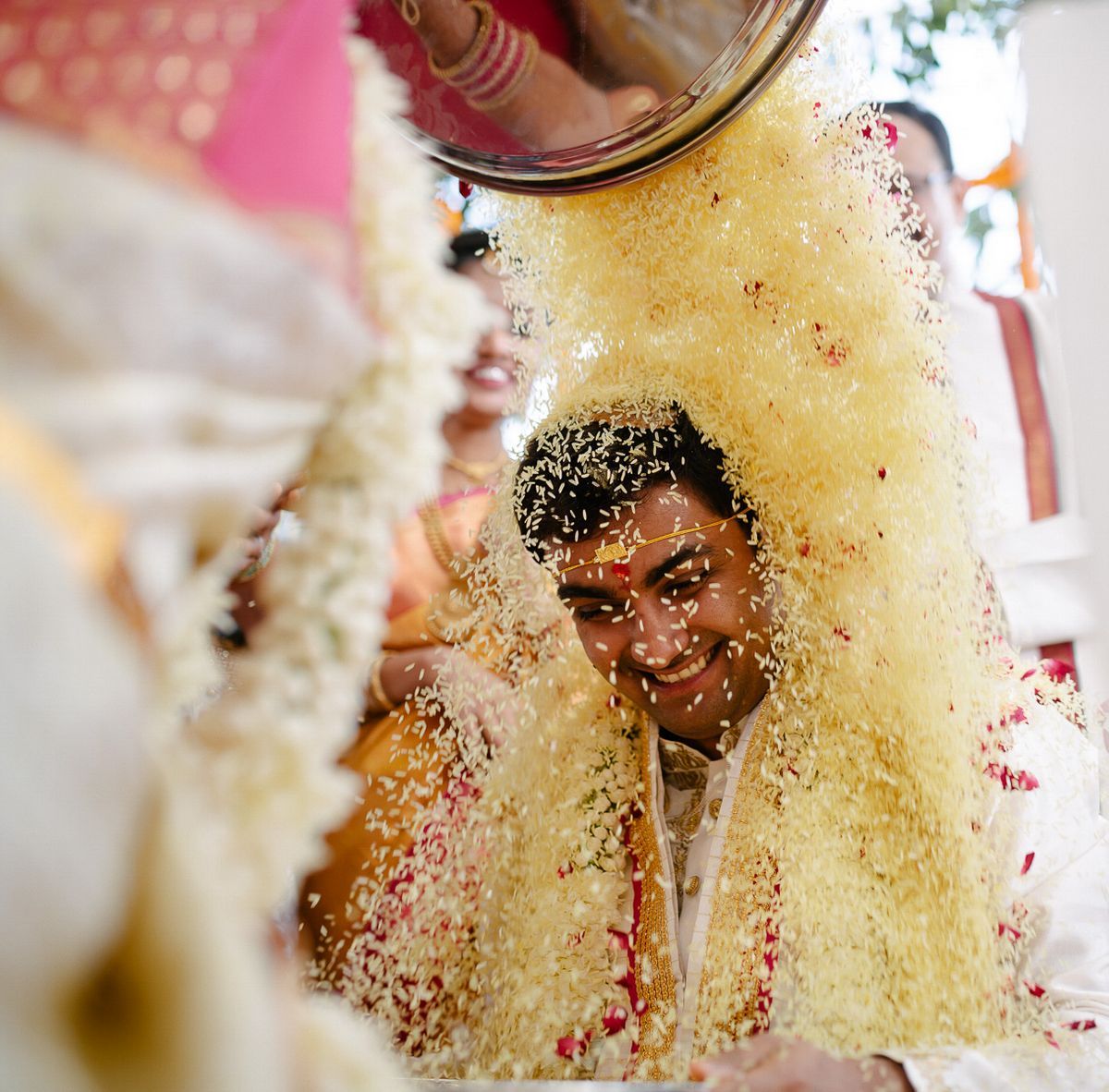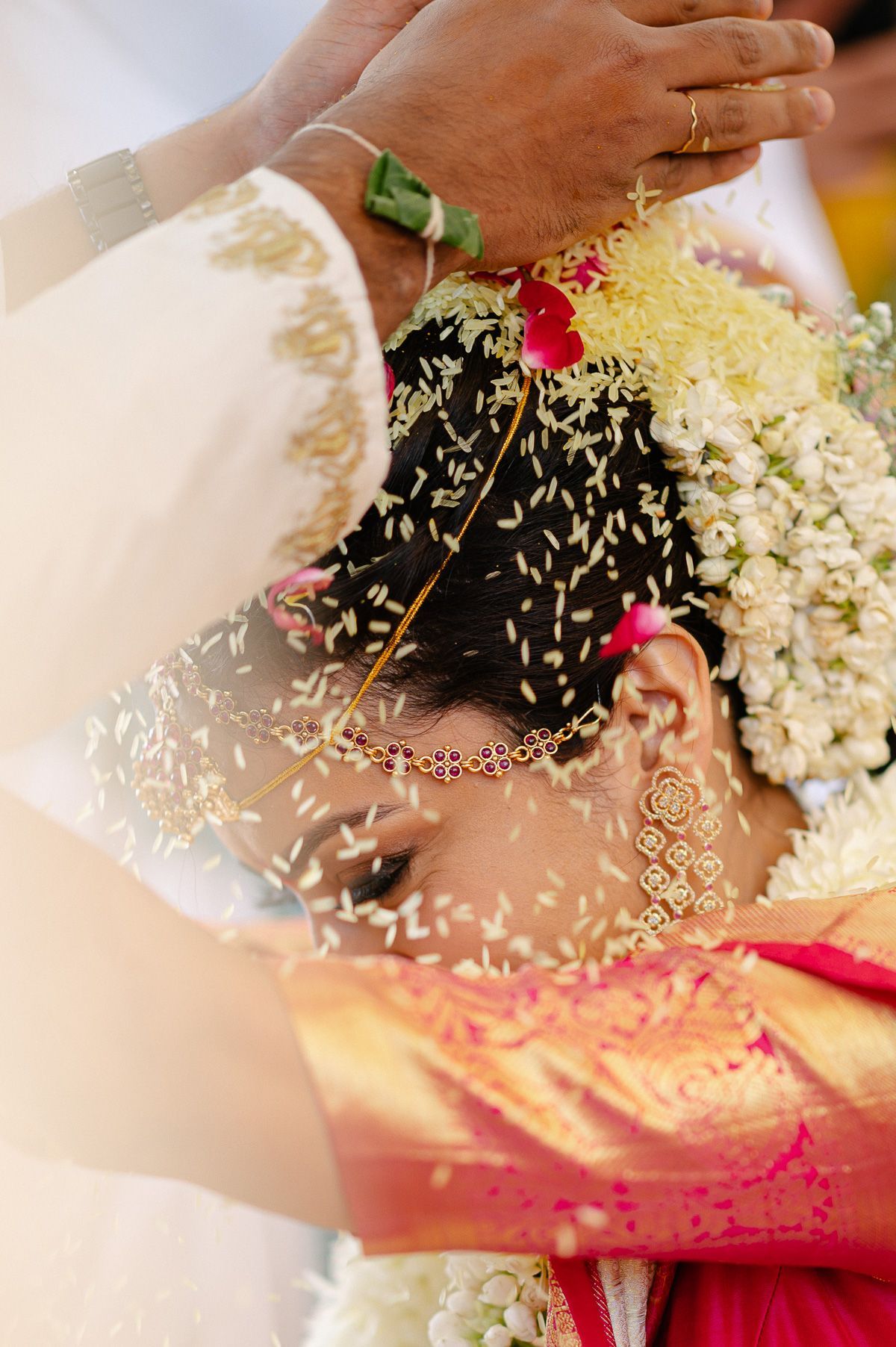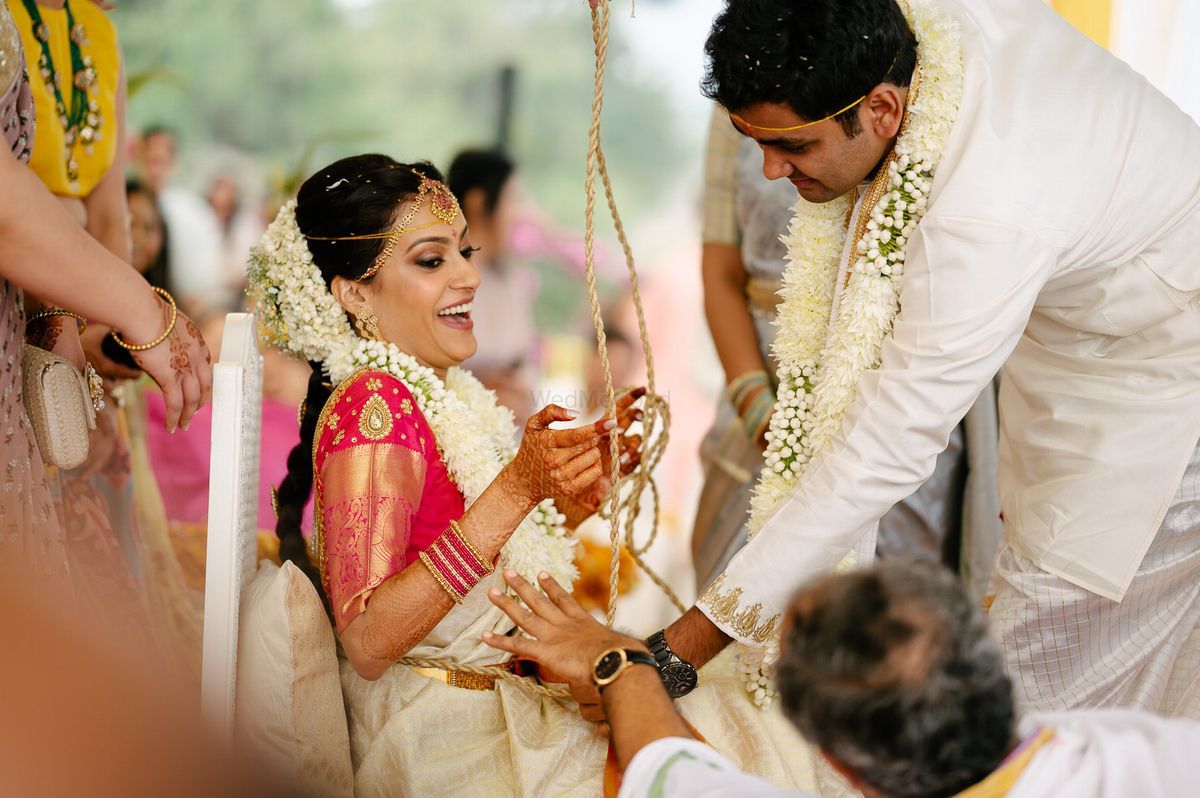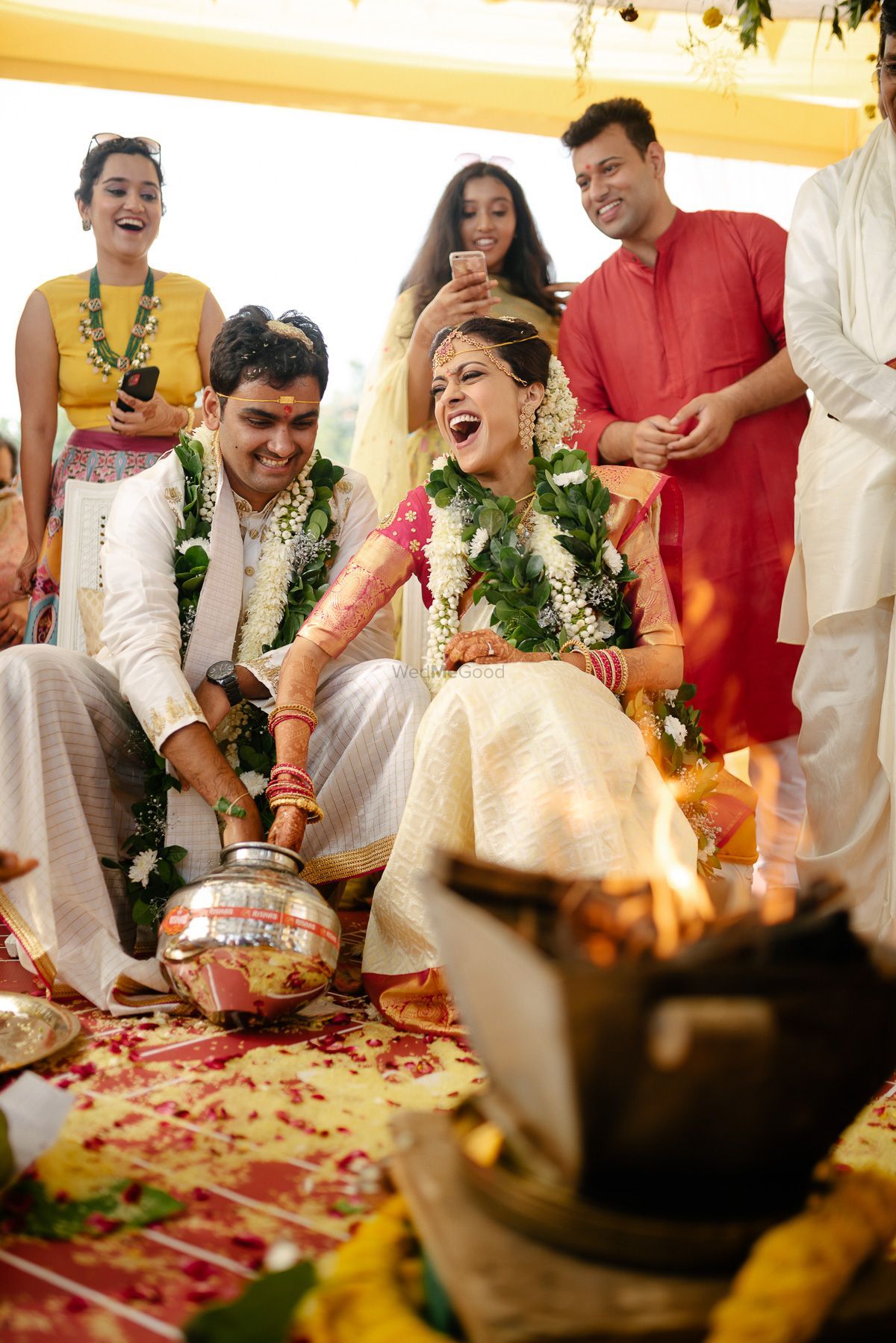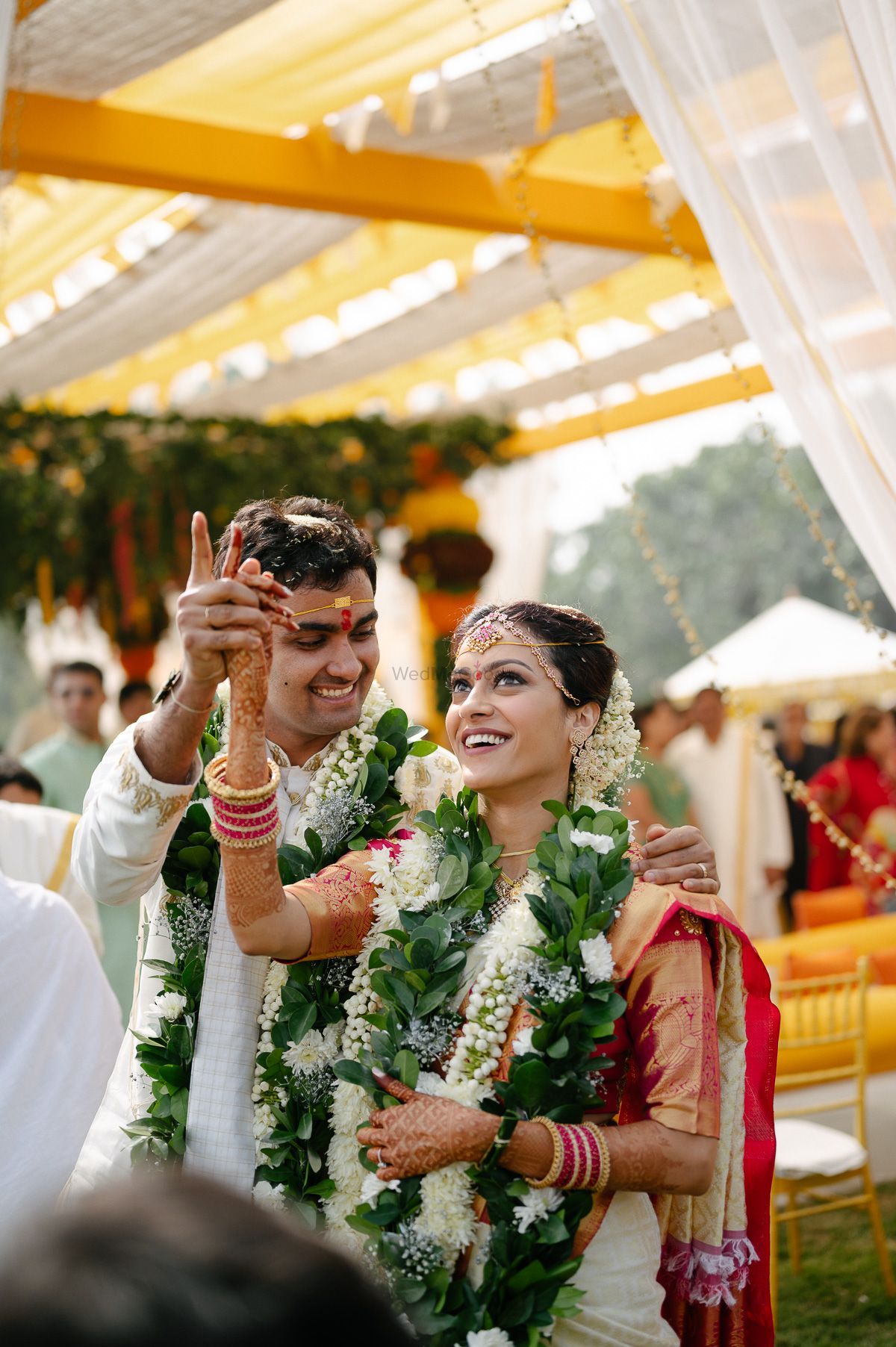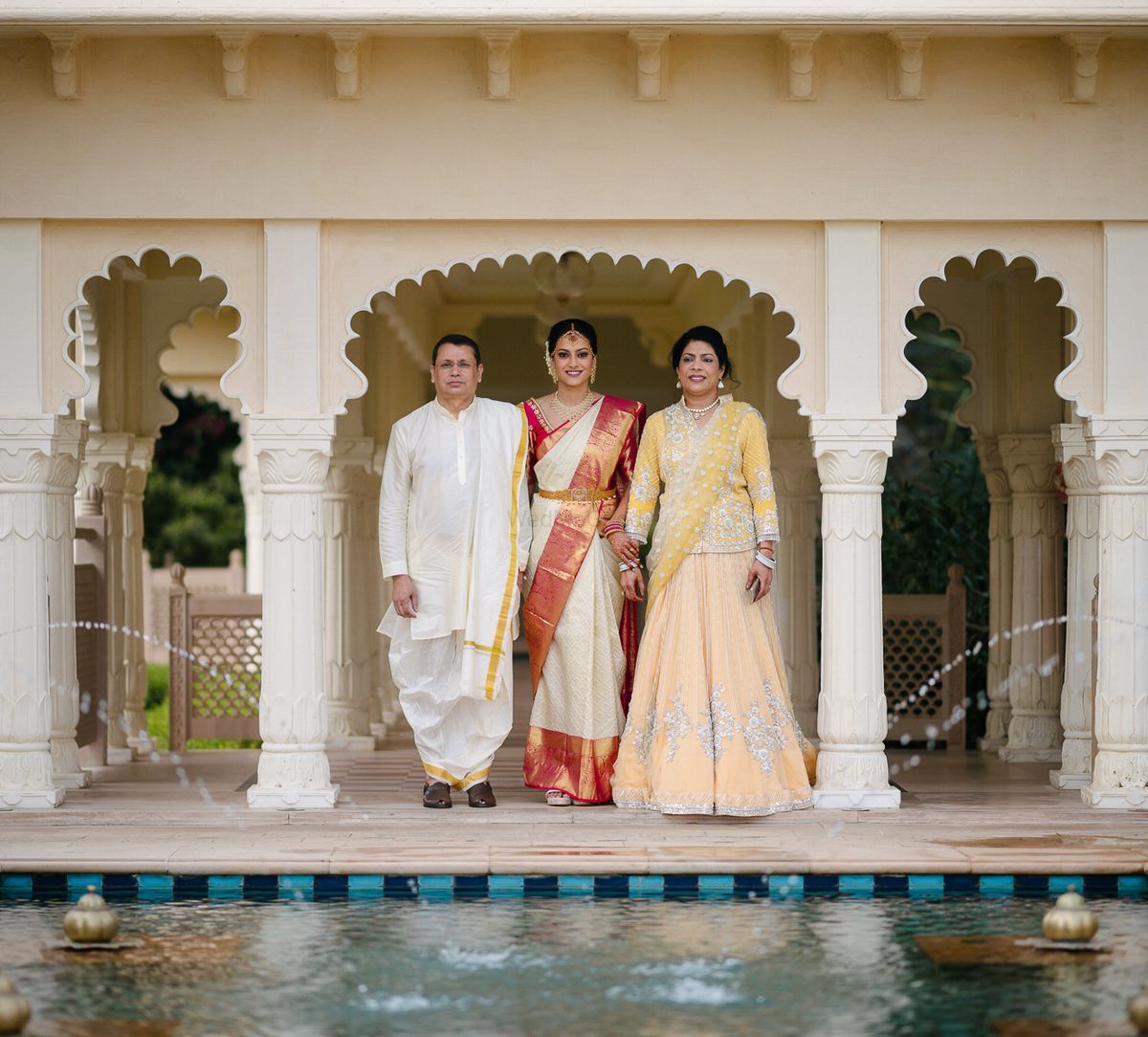 The Wedding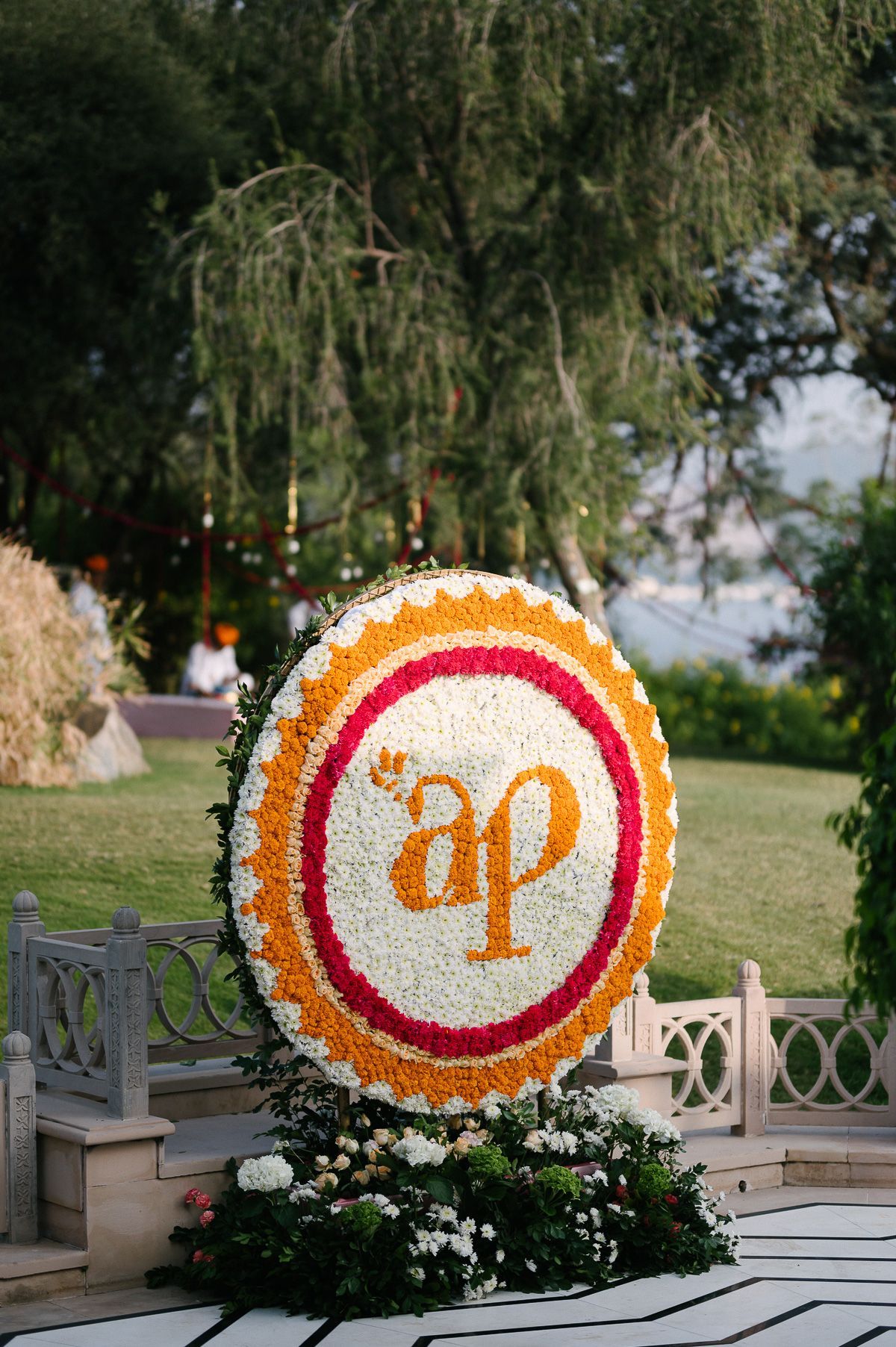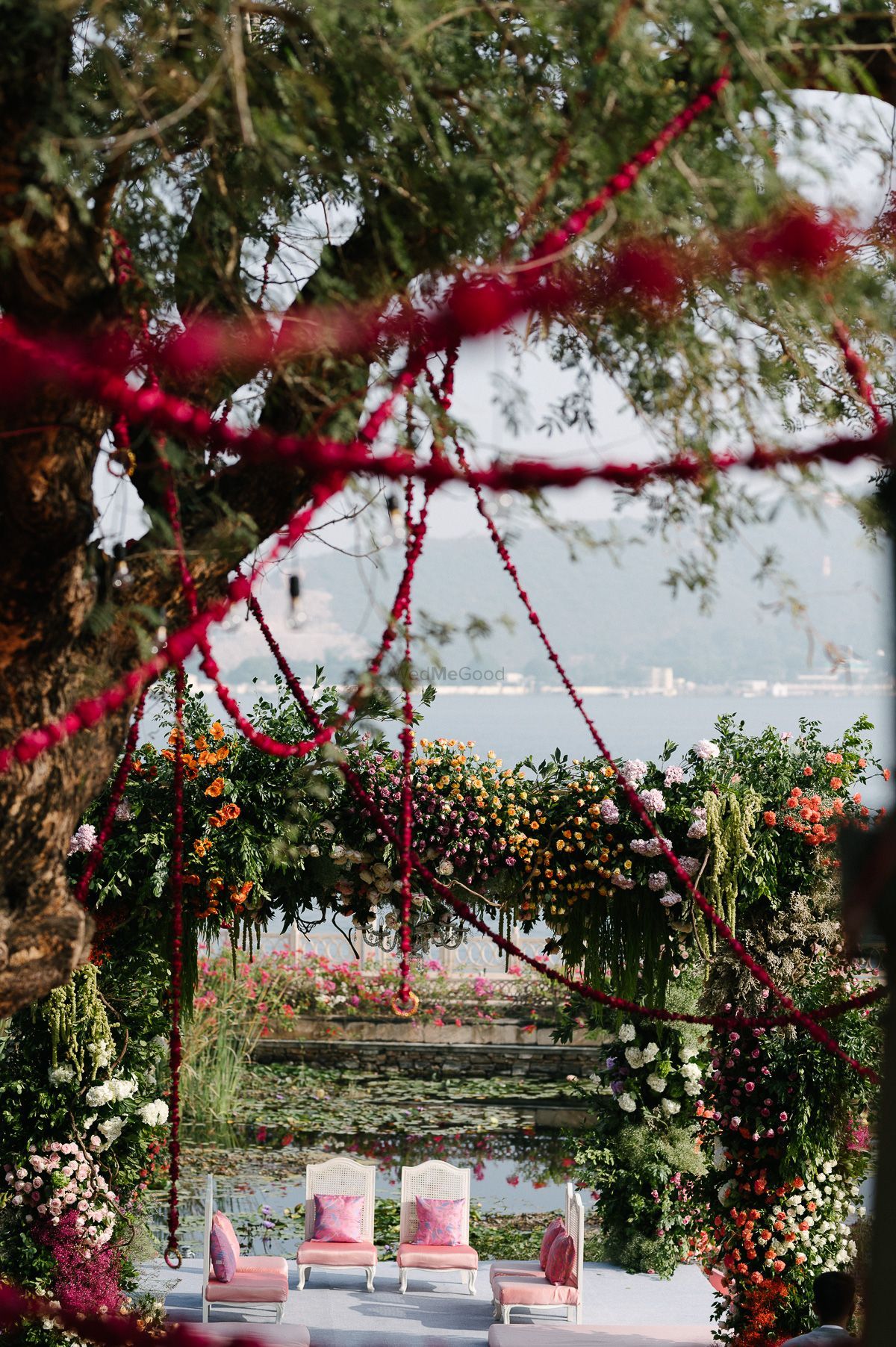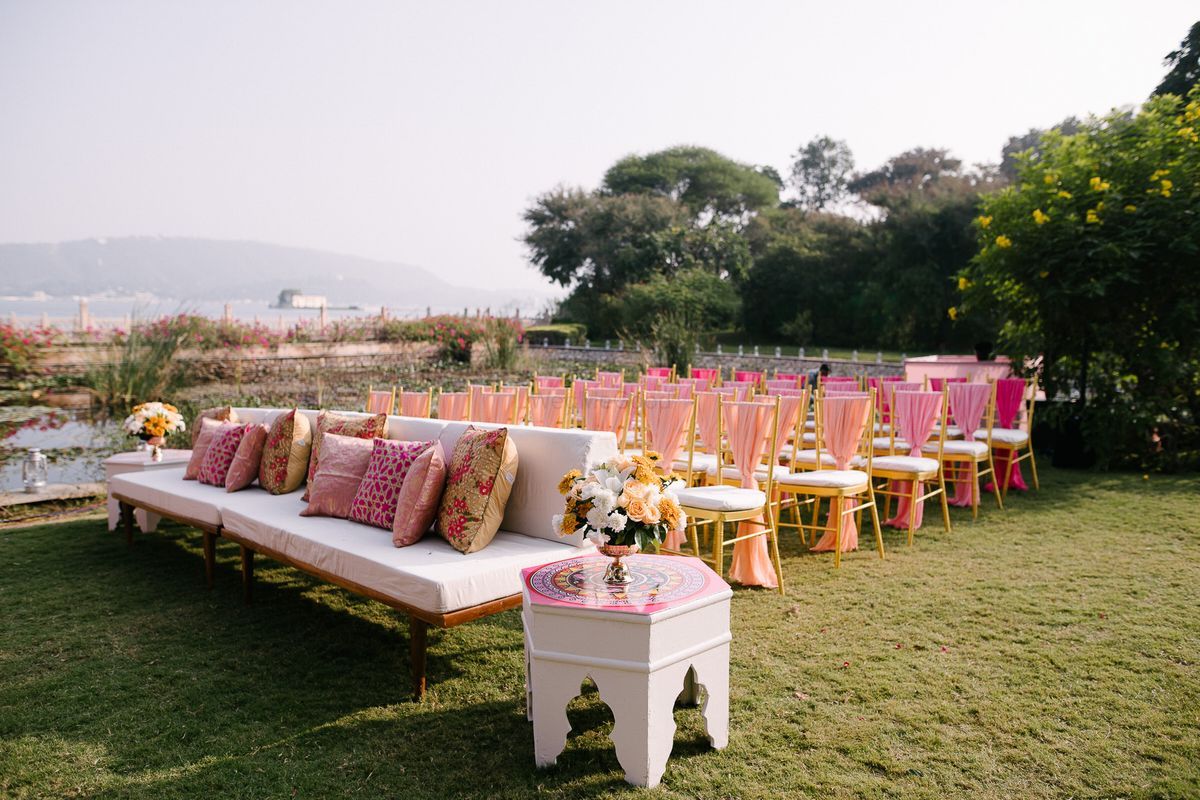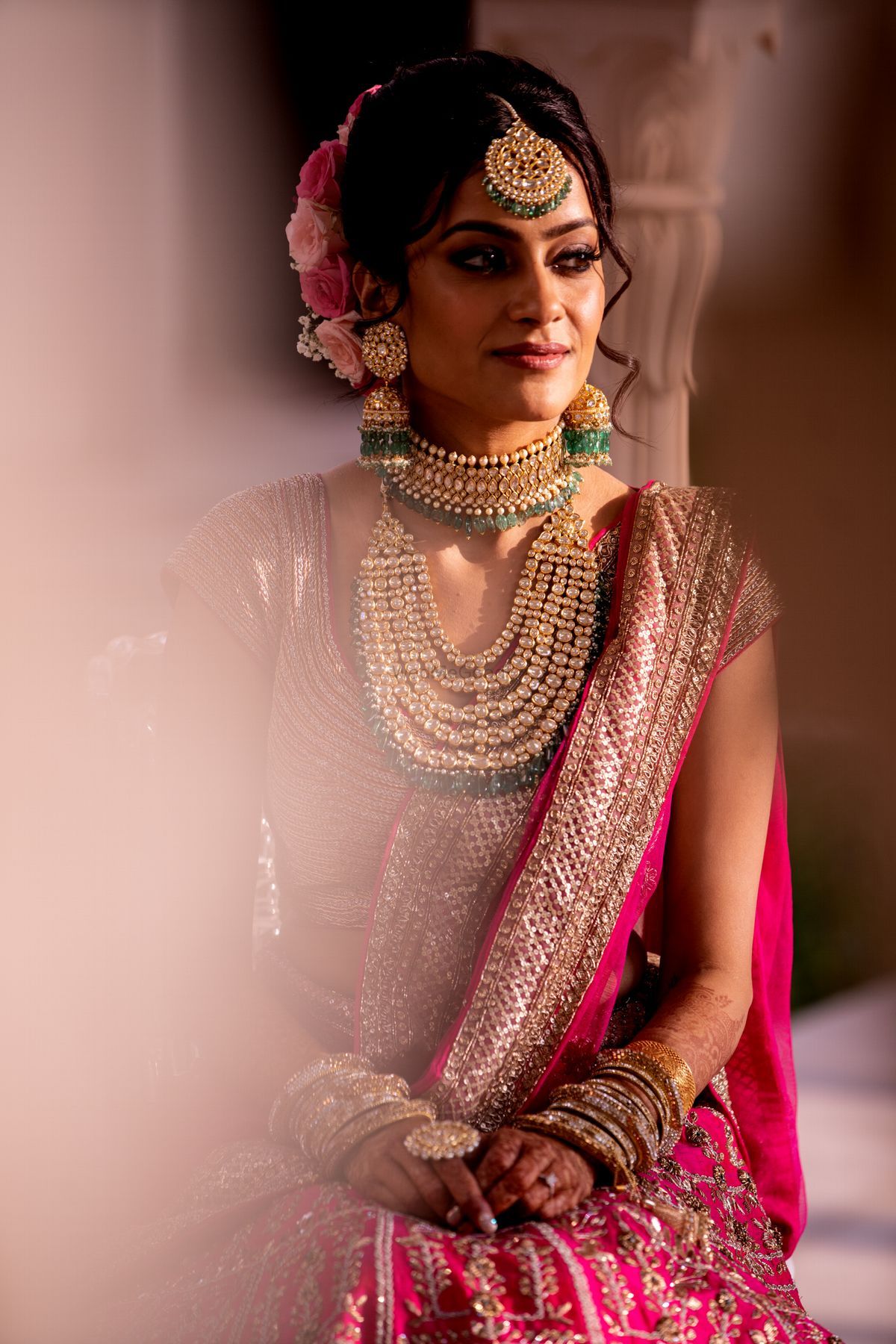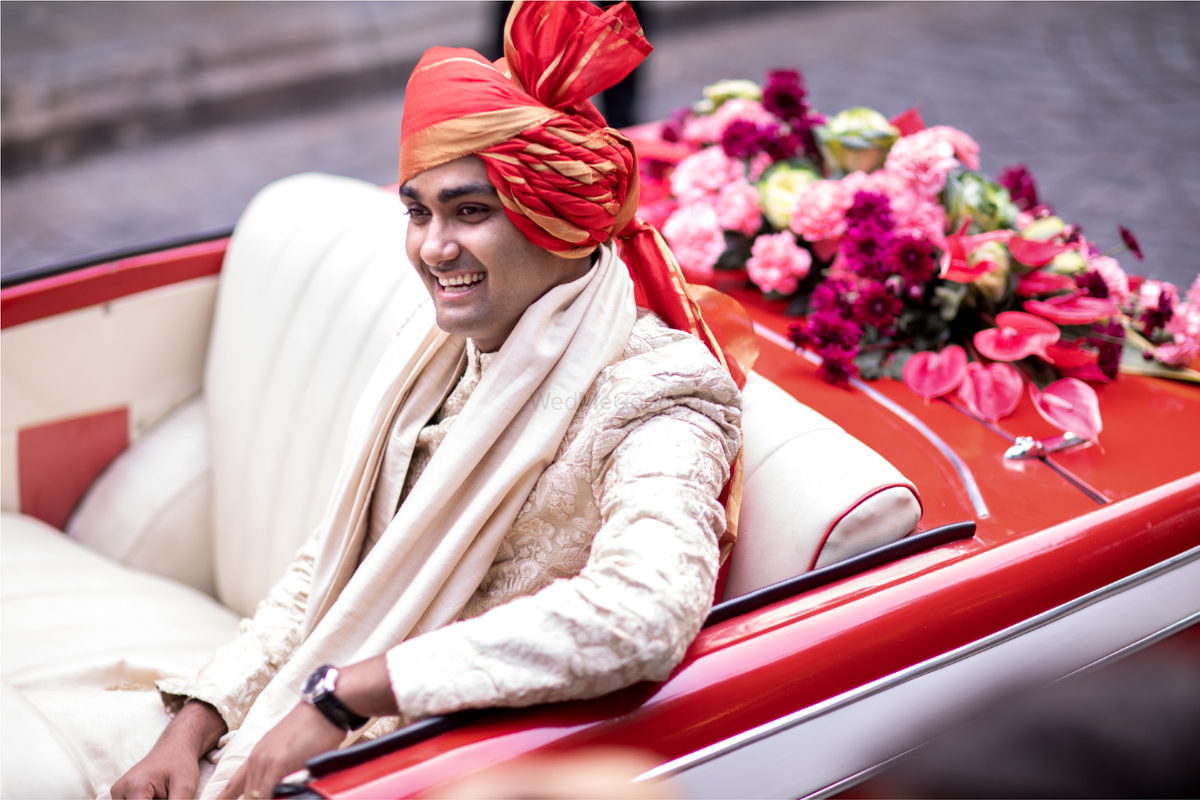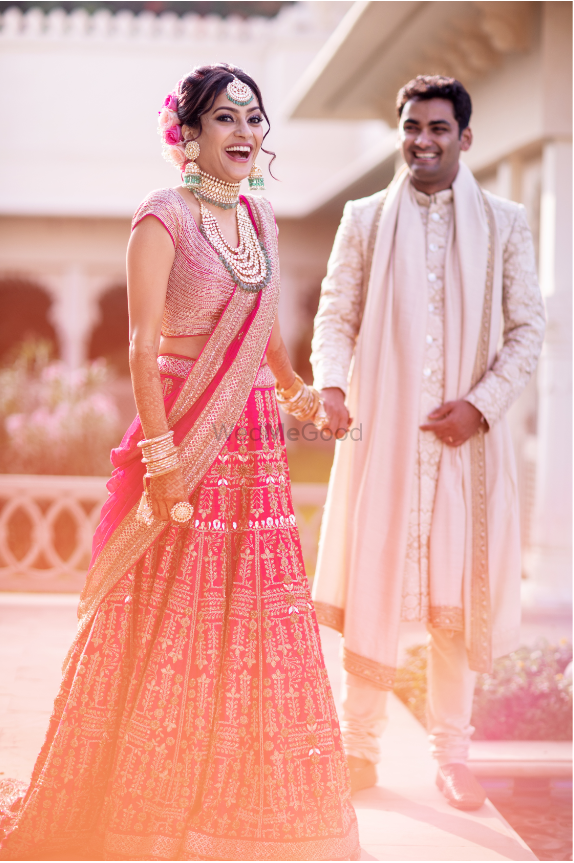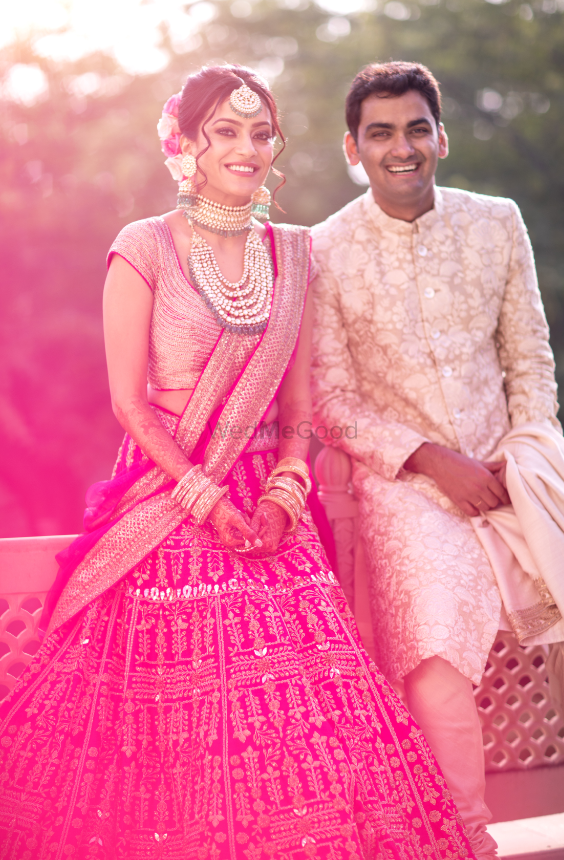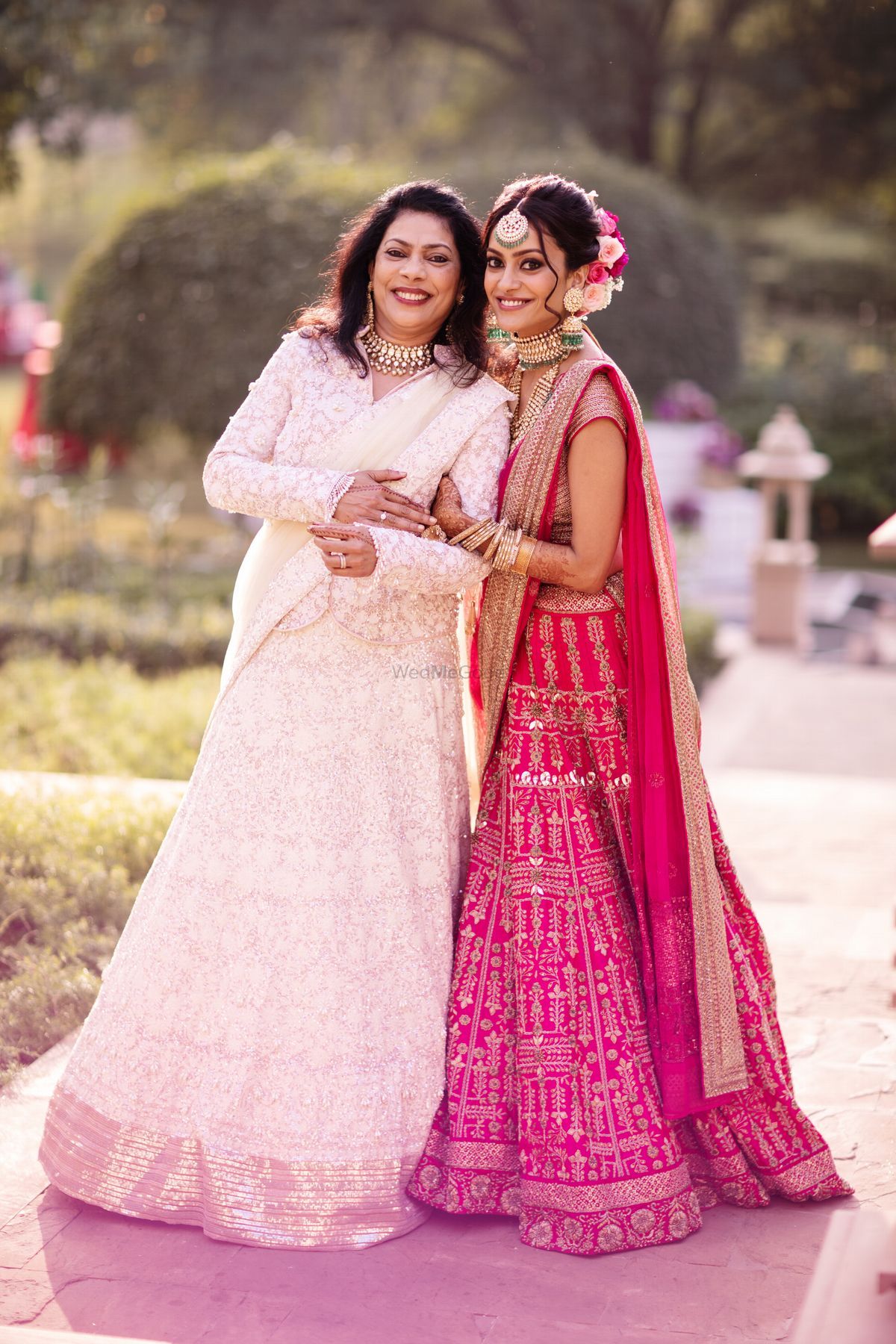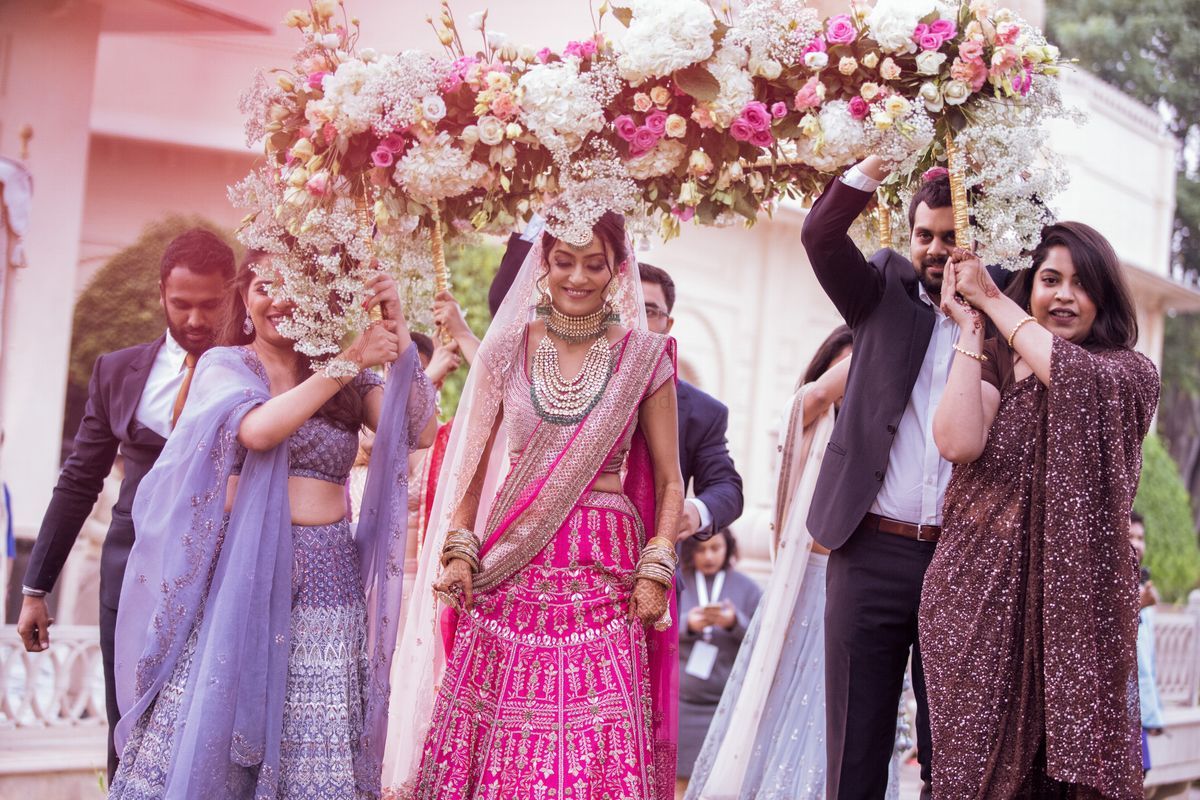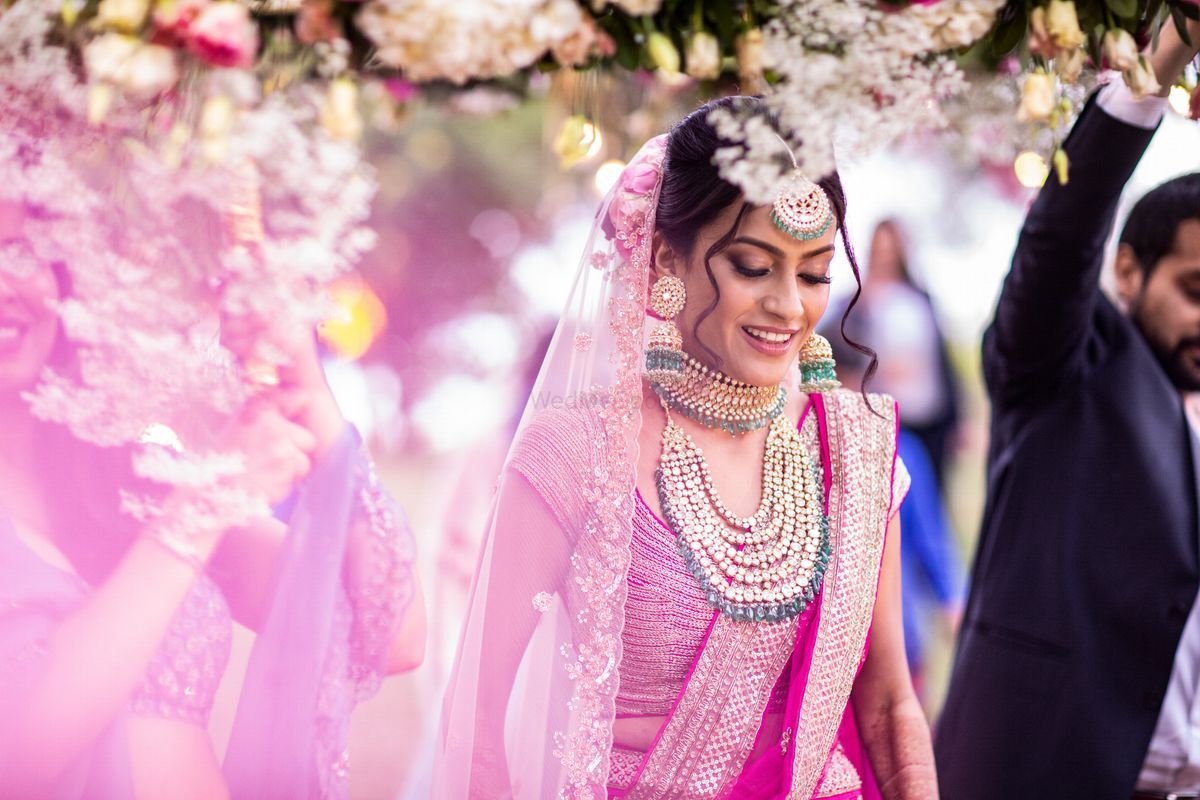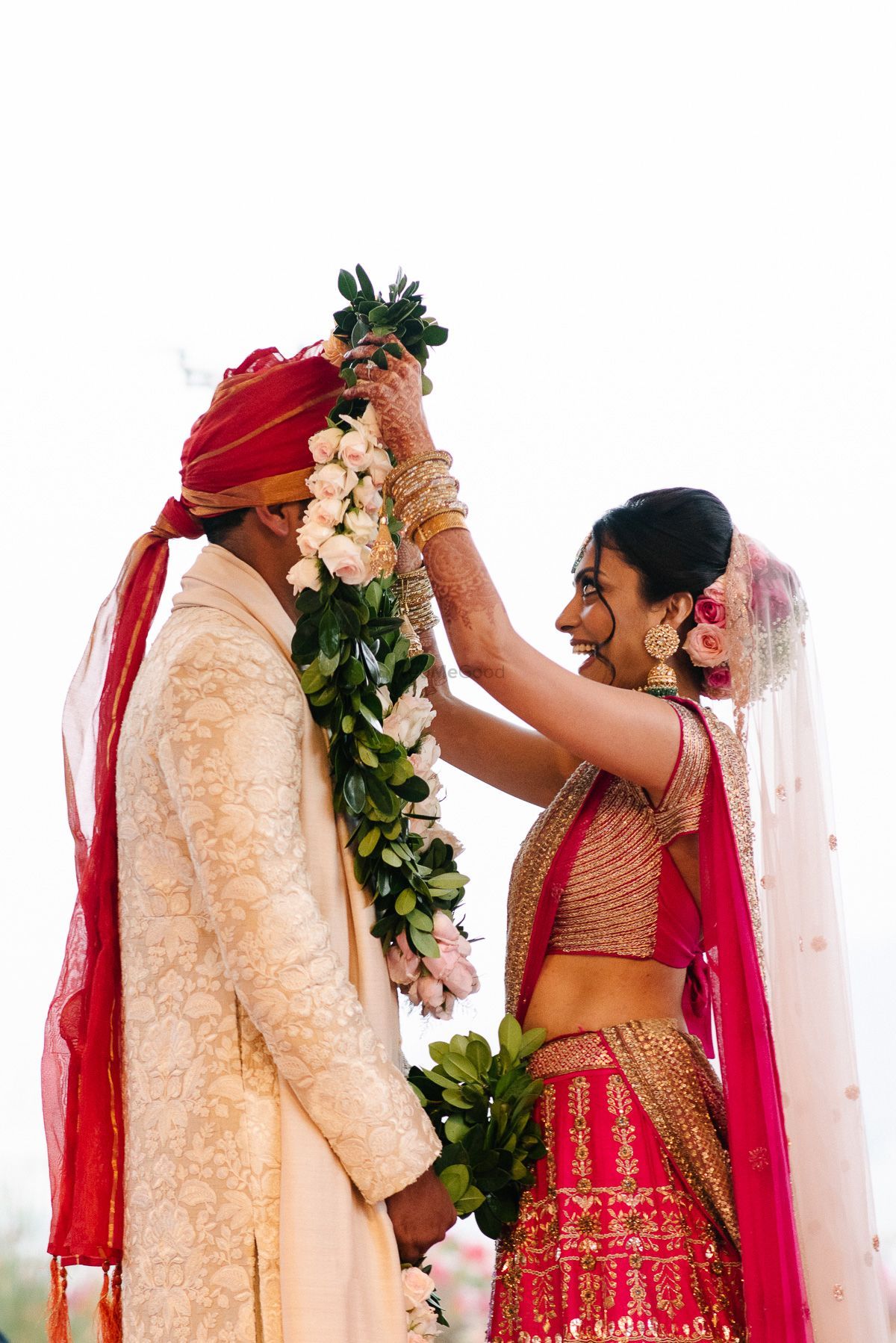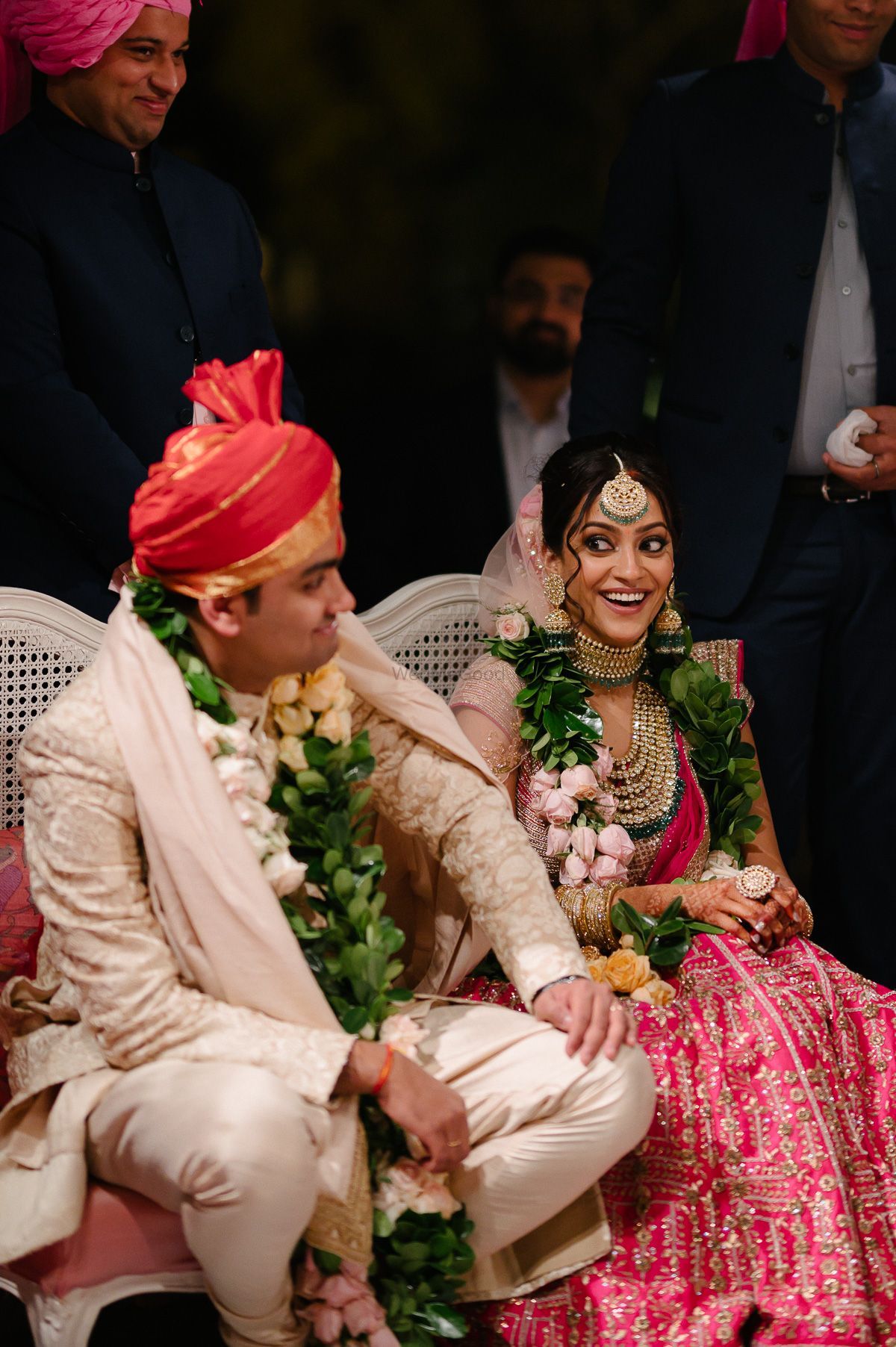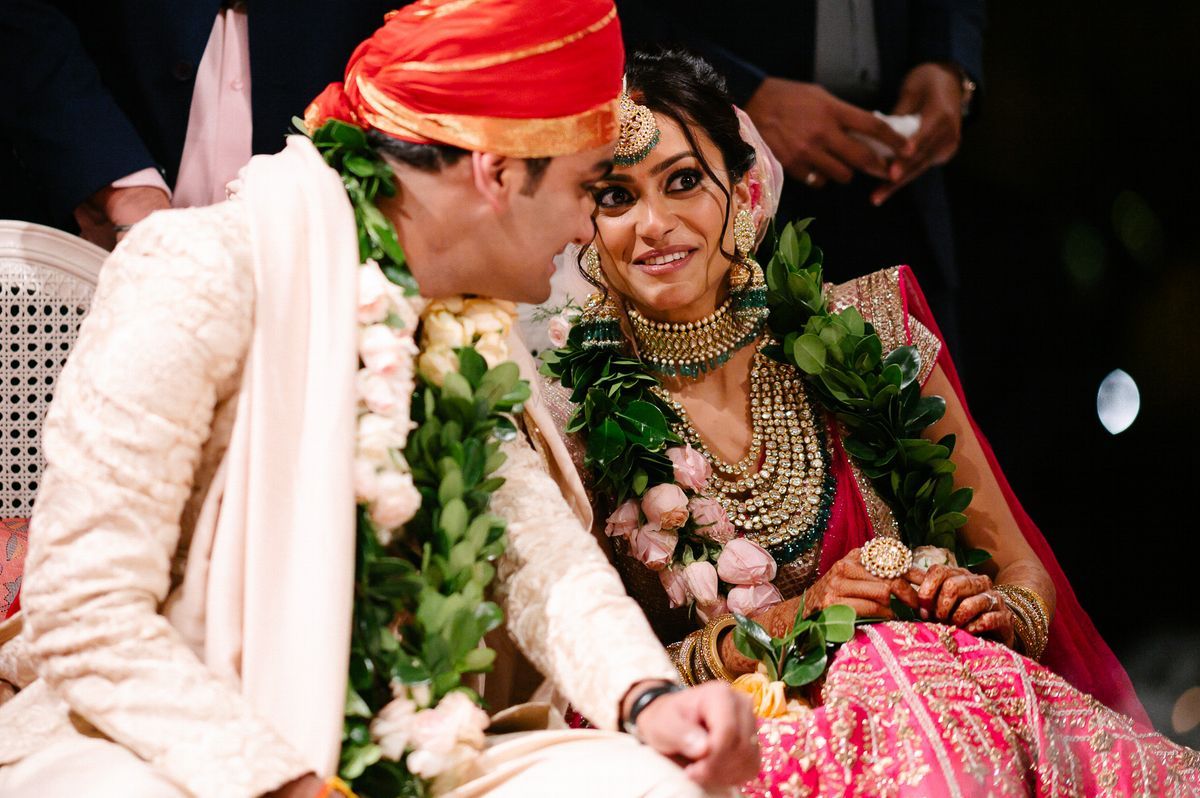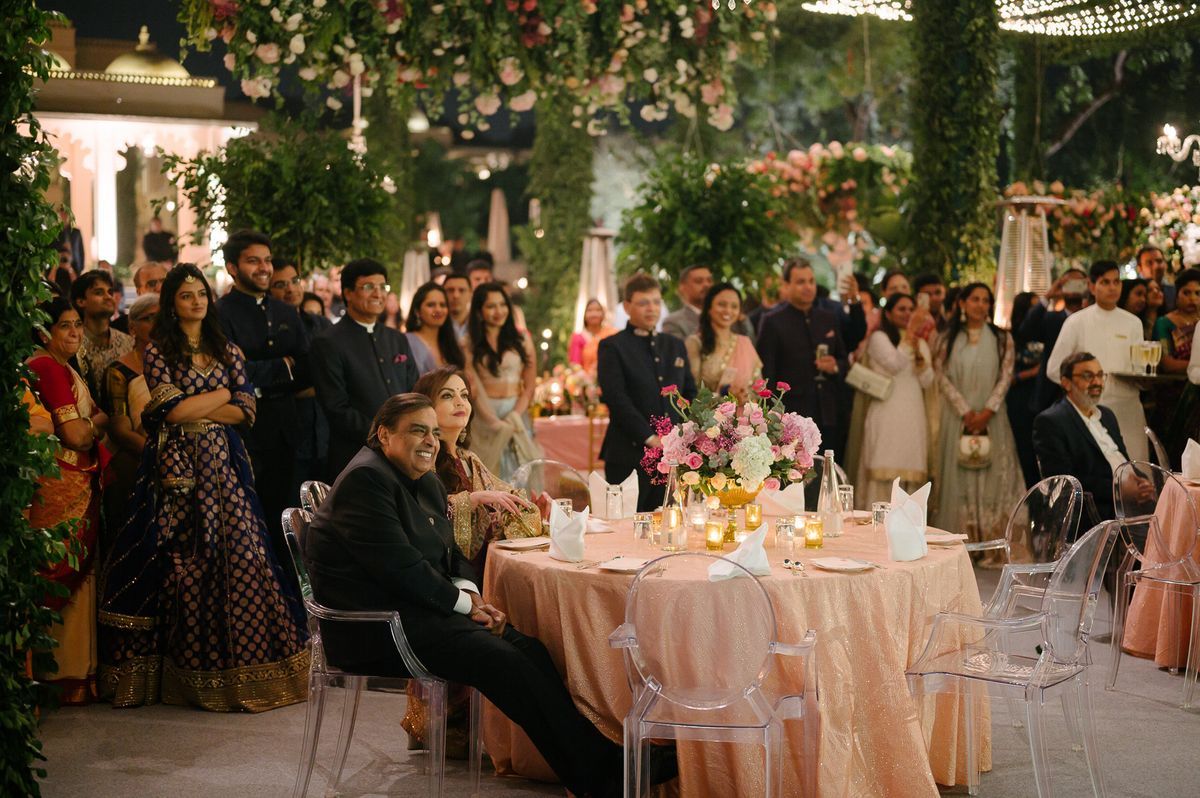 The Reception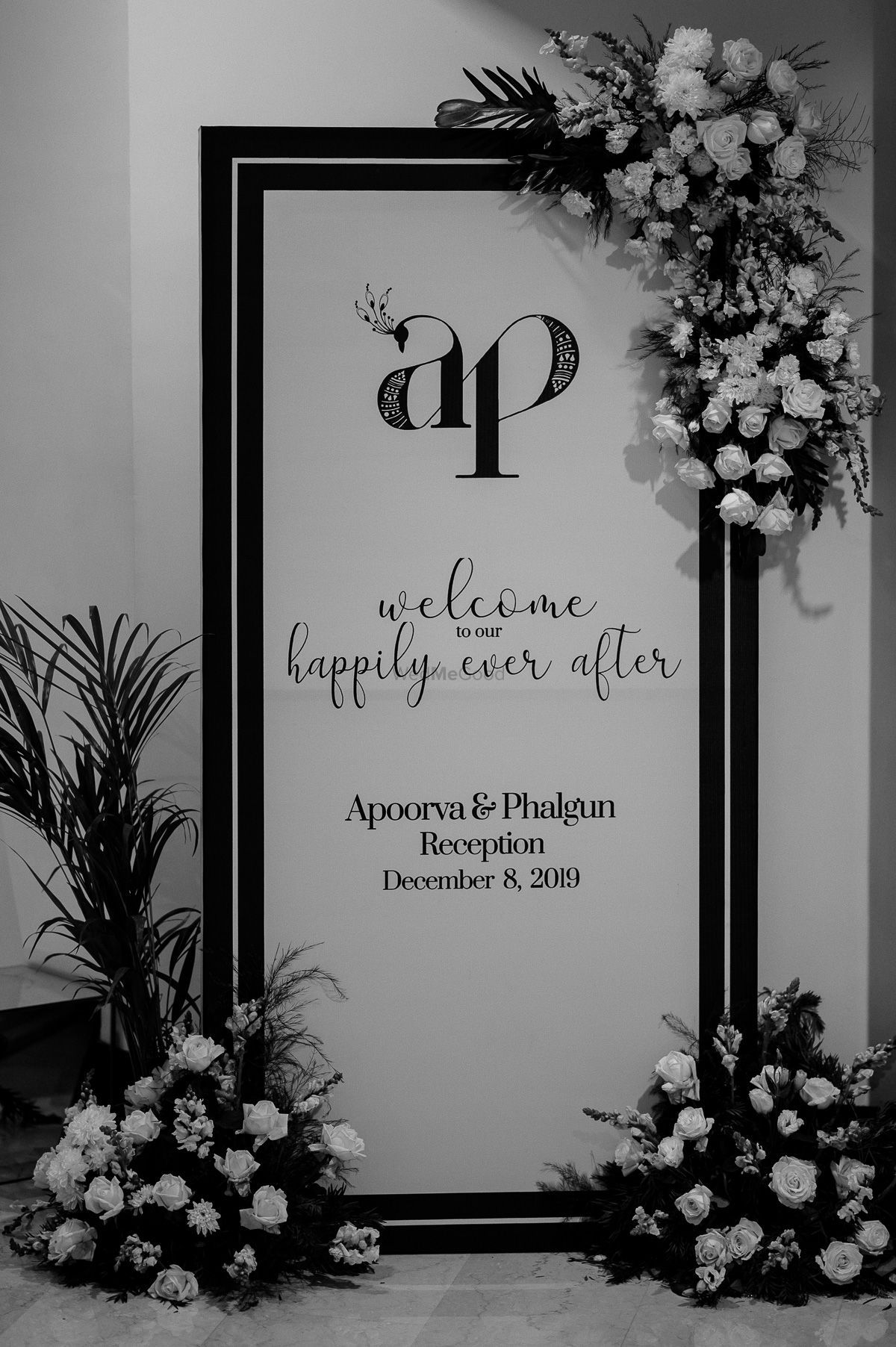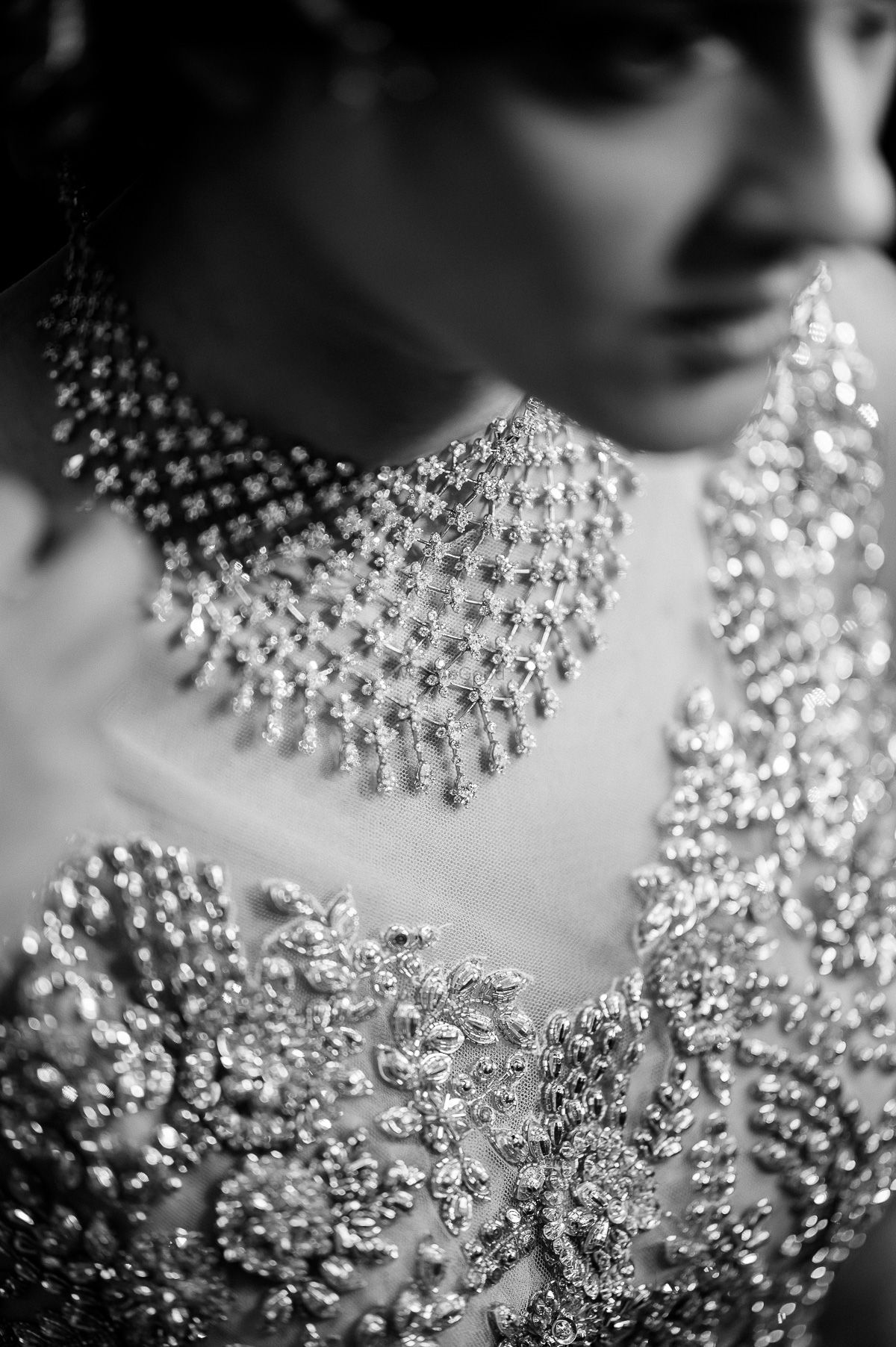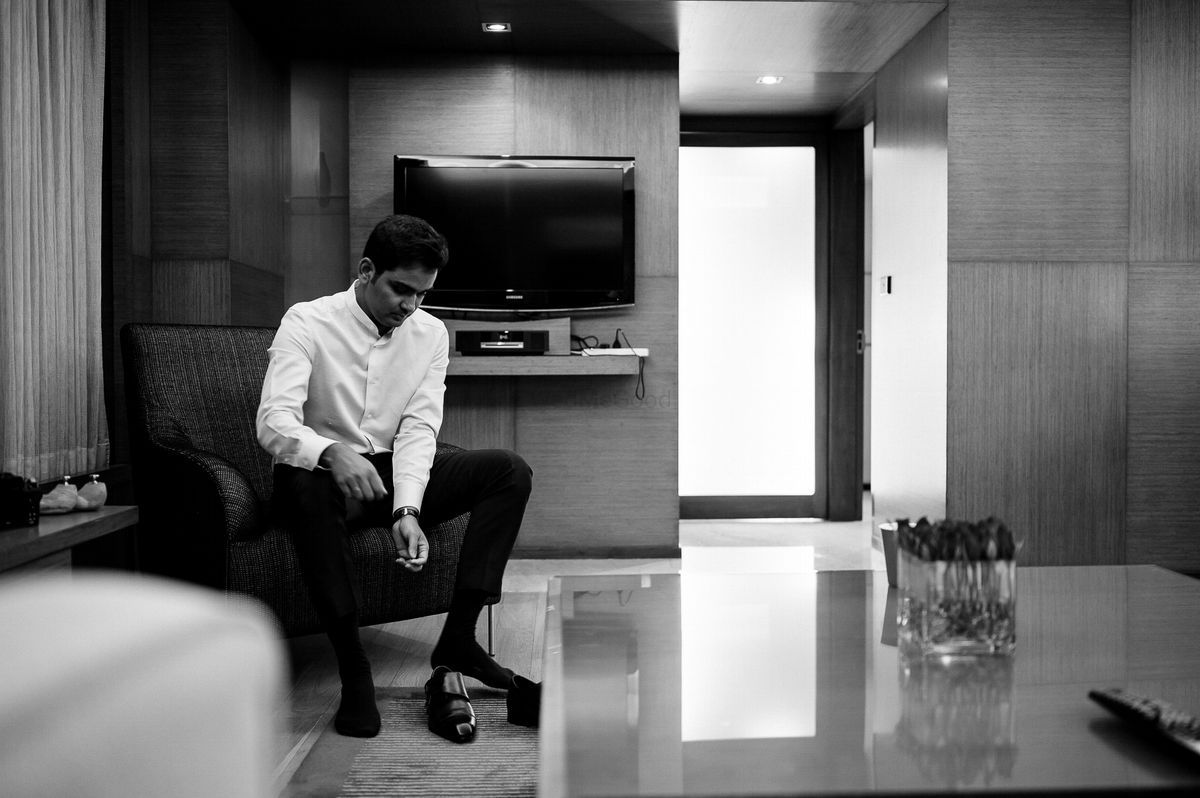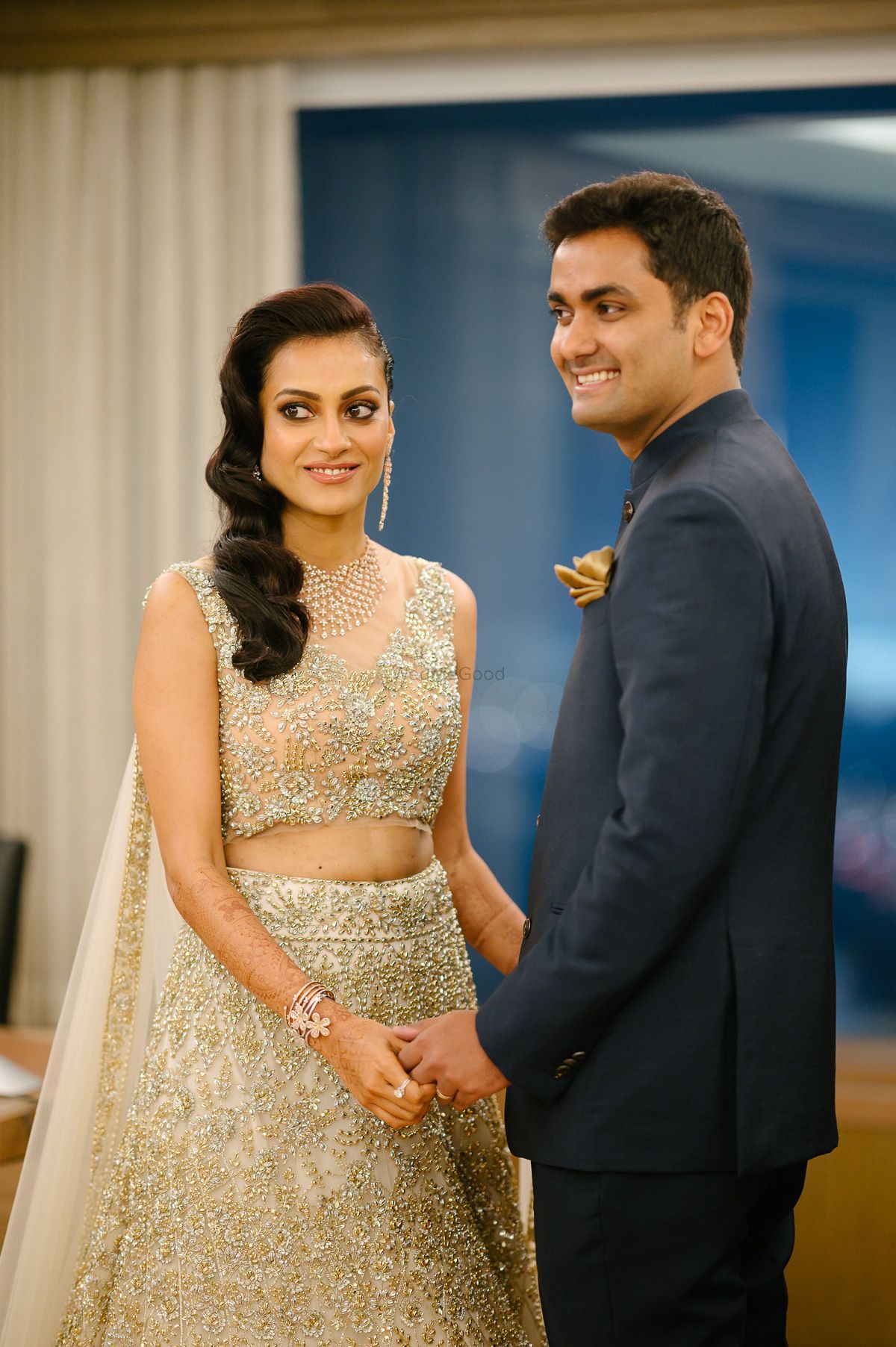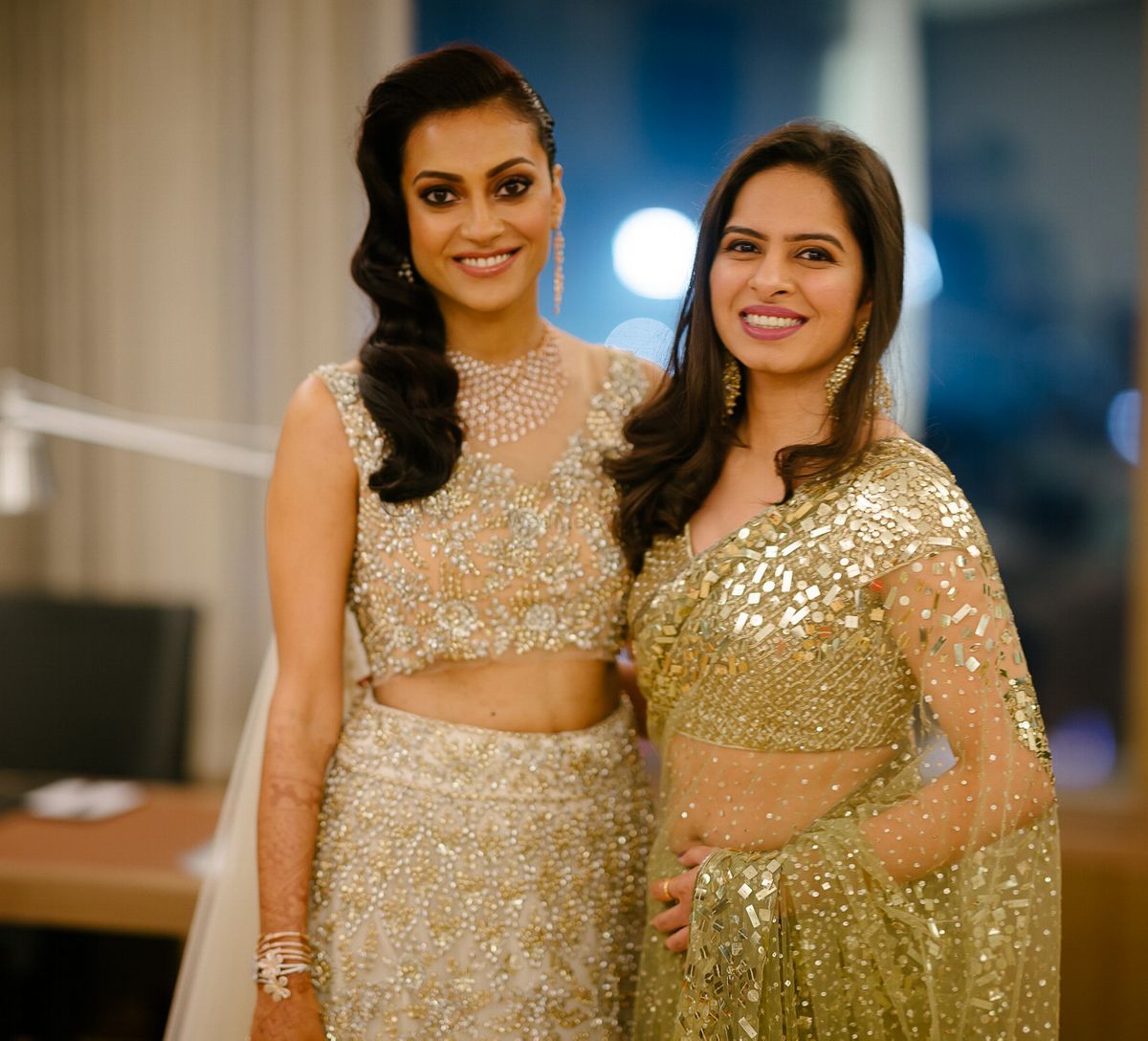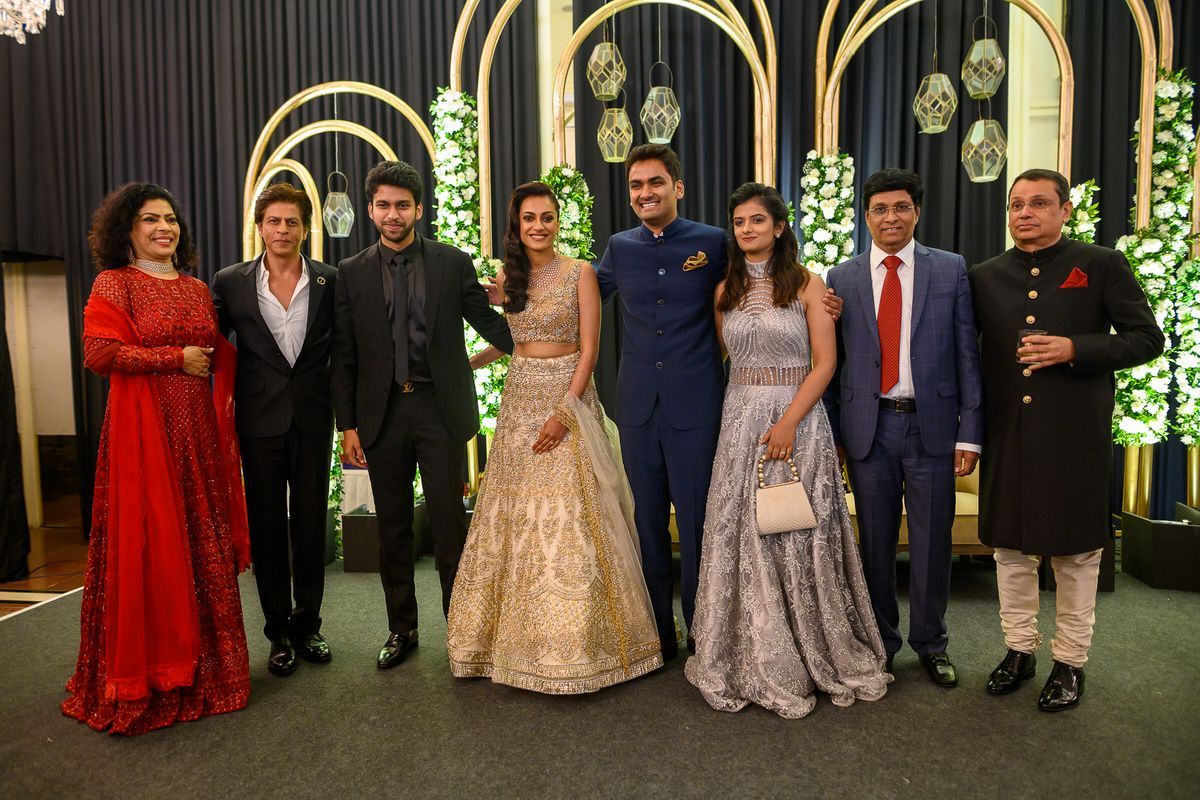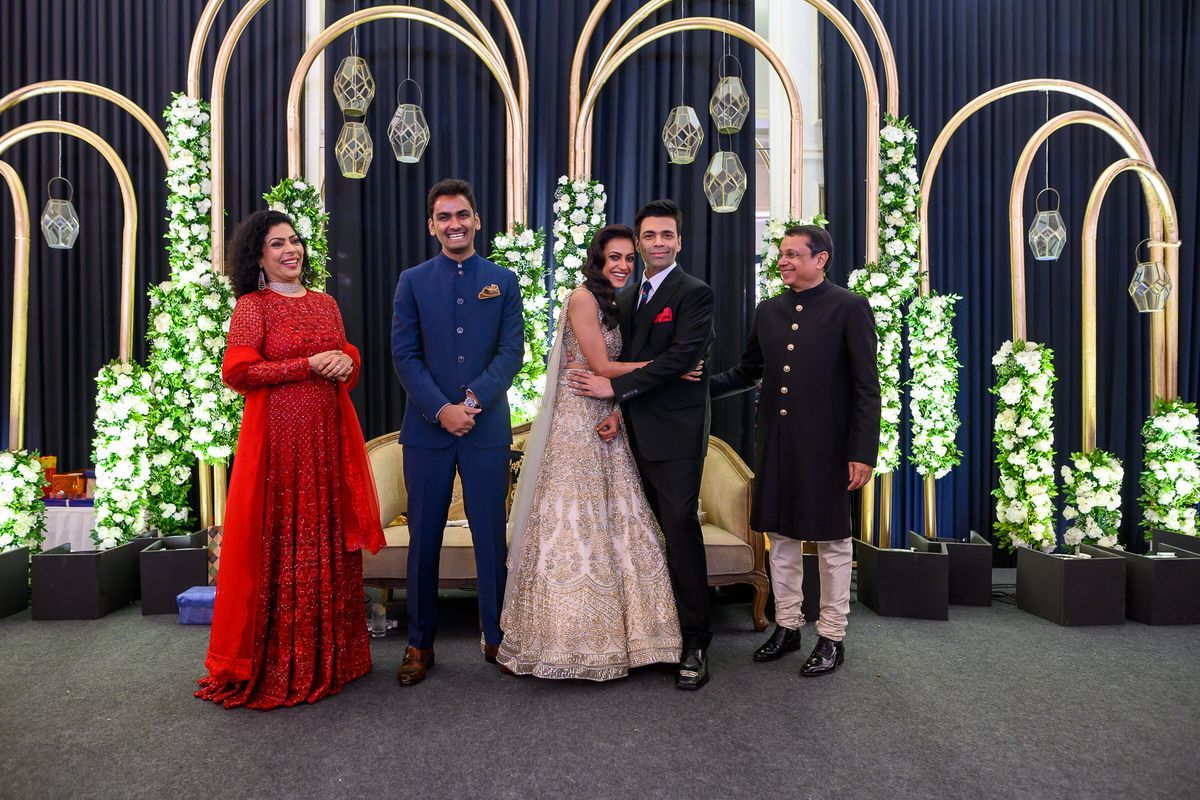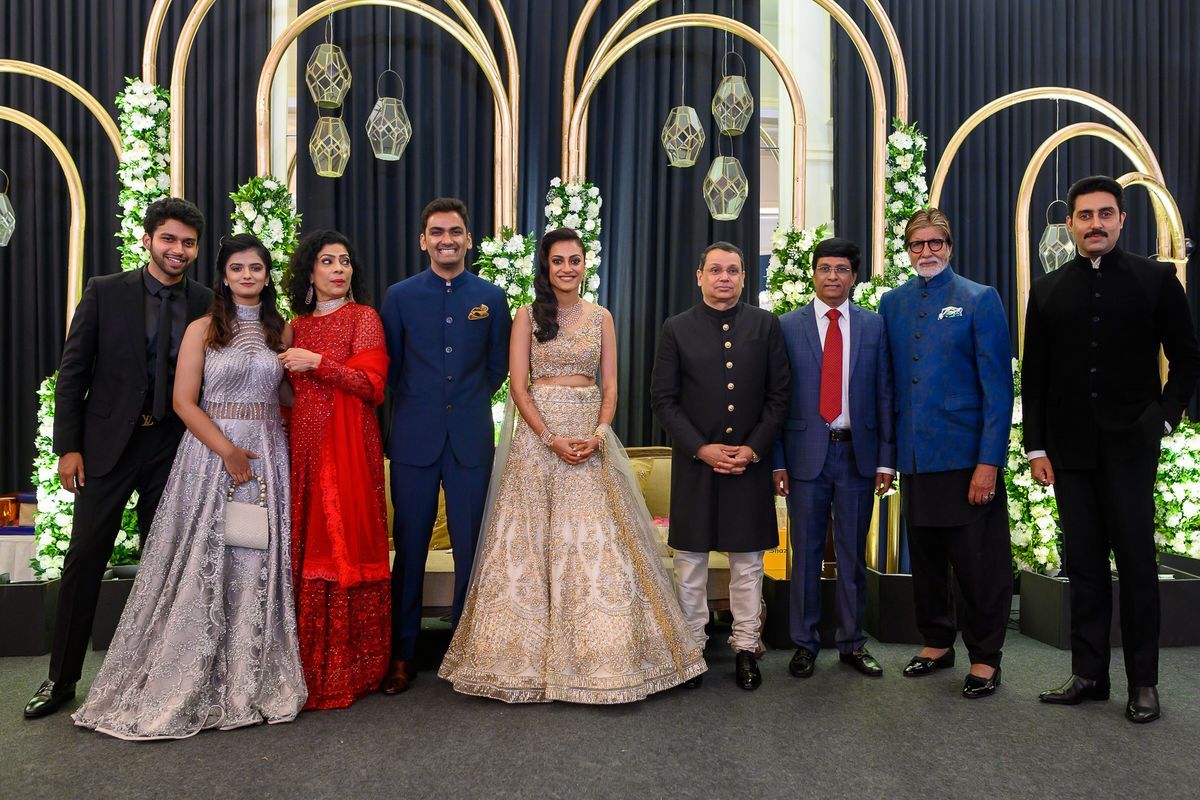 Vendor Reviews:
Bridal Jewellery: Sabyasachi Mukherjee
Even when I wasn't wearing an outfit by him, I found a way to wear him anyway - through his beautiful and exquisite jewellery! All the jewellery for my key functions including the wedding were from Sabyasachi and it all went perfectly - I couldn't have imagined looking any better during these few days.
Wedding Decorators: Devika Narain and Company
She and her team created the most dreamy, fairy-tale like wedding we could have ever imagined! Every event and set up got even better than the next one, just when you thought it wasn't even possible. They were creative, accomodating and super receptive!
Vendors: Wedding Photographers: Ram Balmur Photography , Errikos Andreou; Bride's Jewellery: Sabyasachi Mukherjee★ 4.9 ; Bridal Makeup: Daniel Bauer★ 4.1 , Sandhya Shekar★ 5 ; Bridal Outfits: Anita Dongre★ 4.9 ,Sabyasachi Mukherjee★ 4.9 , Jade by Monica and Karishma★ 4.8 , Manish Malhotra★ 4.9 ; Groom Wear: Ermenegildo Zegna , Manish Malhotra groom Wear★ 4.9 , Sabyasachi Groomwear★ 5 , Wedding Decorators: Devika Narain and Company★ 4.5 ; Wedding Venue: The Oberoi Udaivilas; Wedding Videography: Paper Tiger Films★ 5