A Delhi Wedding With The Bride In Rocking Outfits
BY Aakanksha | 08 Aug, 2019 | 93879 views | 7 min read
An arranged meeting that was meant to be, a stunning Anand Karaj and a bride who shined, this Delhi wedding was truly spectacular. Ishleen, as a bride, rocked each of her outfits effortlessly! From the yellow mehendi outfit to her offbeat green anarkali she wore for her wedding, she simply looked beautiful at all her functions. Rajesh Digital★ 4.6 captured this wedding in great details and the pictures are proof! 
Meet Ishleen & Ankit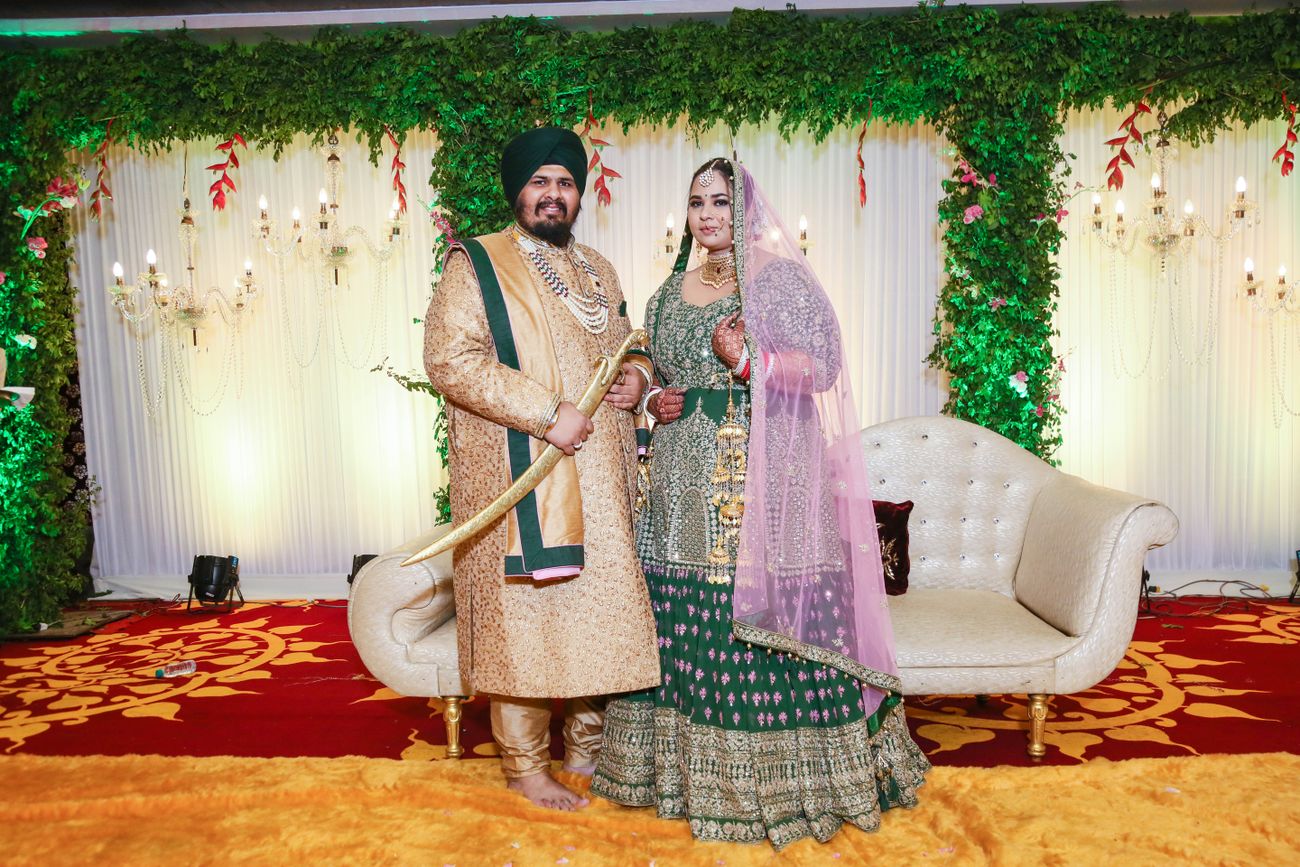 Ishleen tells us the typical arranged meeting she had with Ankit and how she realised, it was meant to be all along, "Meet? That's an interesting one! We had an 80s themed arranged marriage if you really want to know! 
So my husband was in Melbourne, and I was in Delhi. Our families knew of each others existence through some mutual friends, but nothing more than that. So we were shown each other's pictures online, and yes, they let us talk on the phone to get to know each other. But we never met or saw each other. It was just one day before our "engagement" that he flew down to Delhi. So yes, I saw him an evening before our parents had arranged a big engagement party (read 200-300 guests) and that was the beginning of us! Pretty traditional, right? Hahaha! I still can't believe I agreed to get engaged without having met the guy even once. But touchwood, it all turned out to be for the best!" 
The Mehendi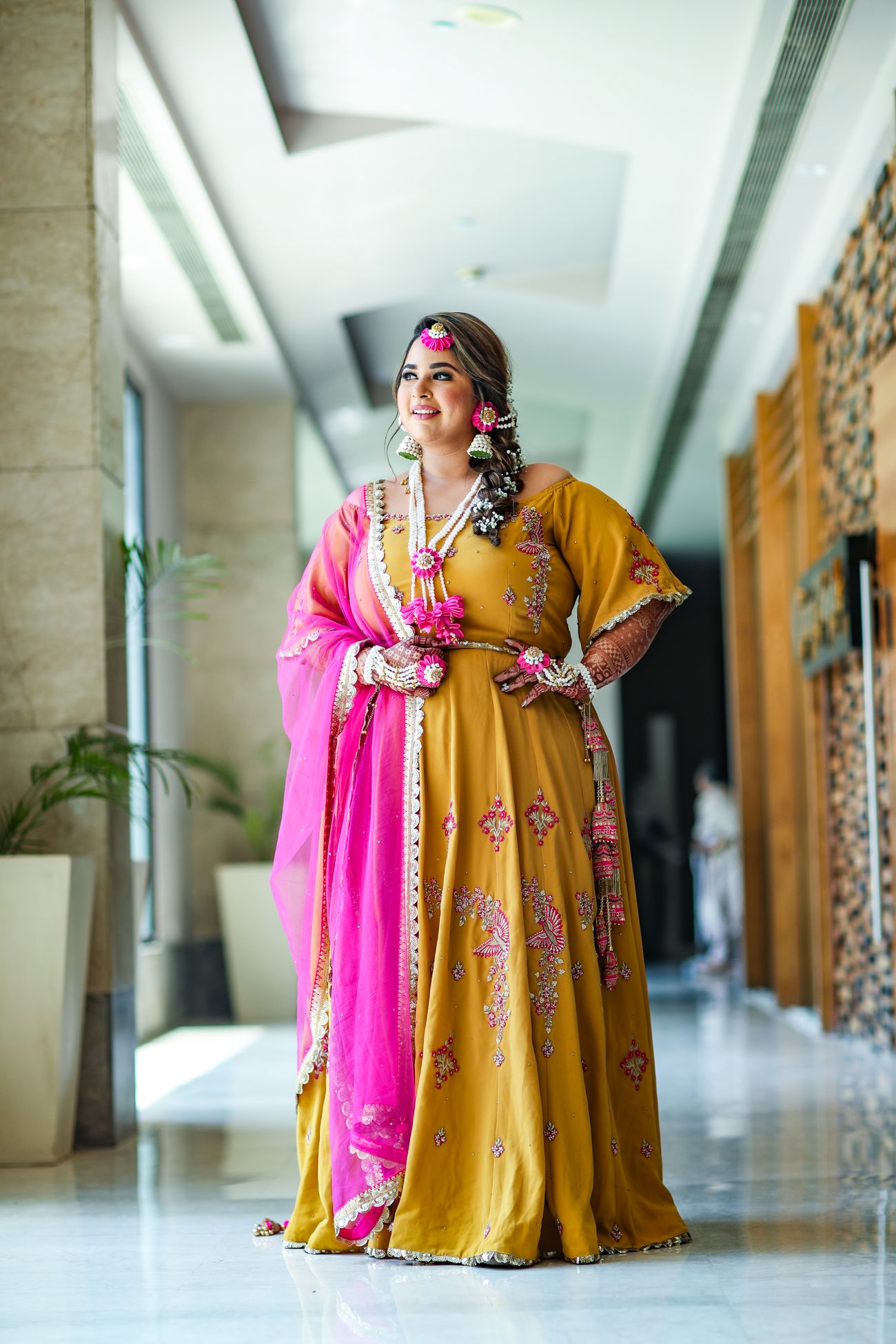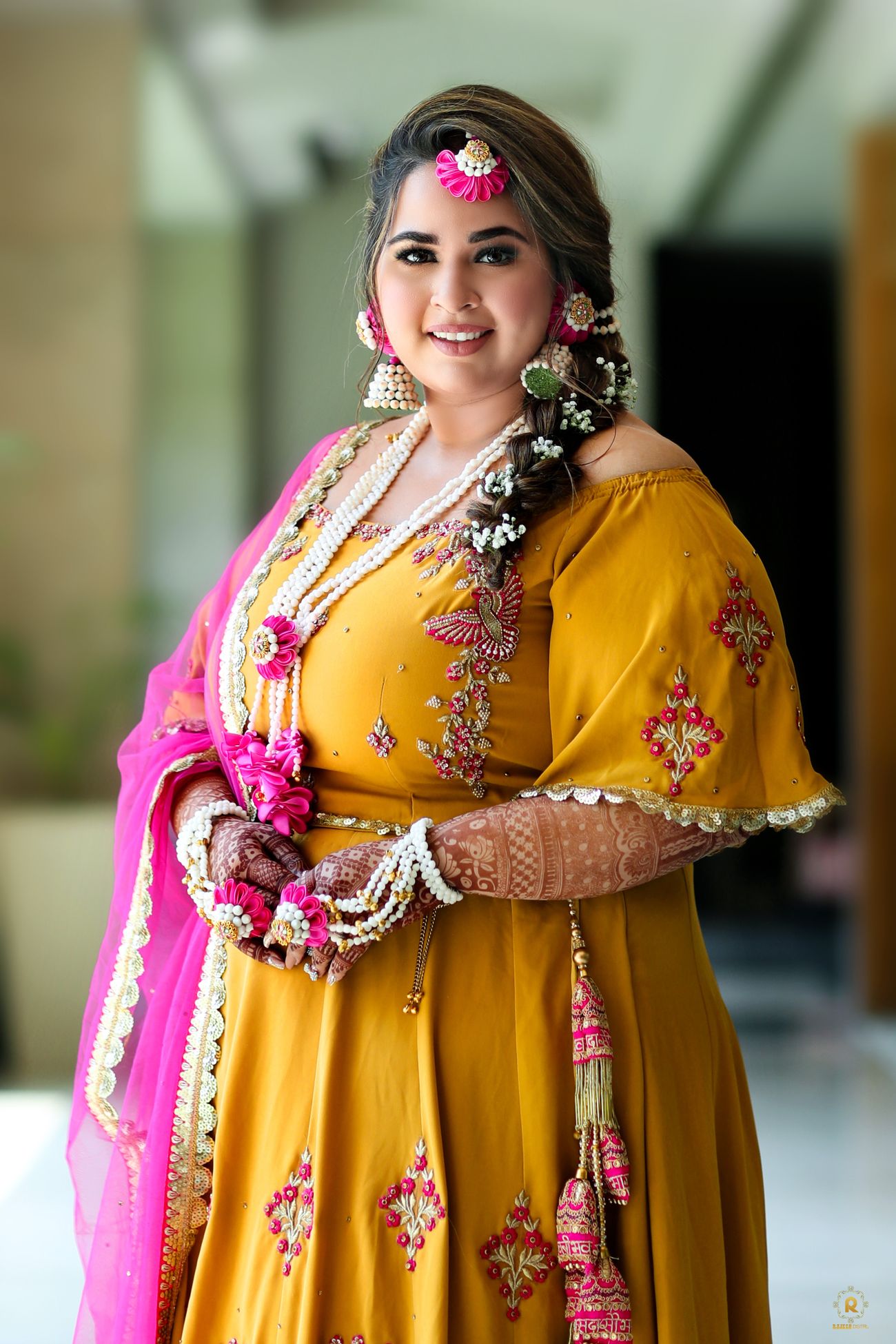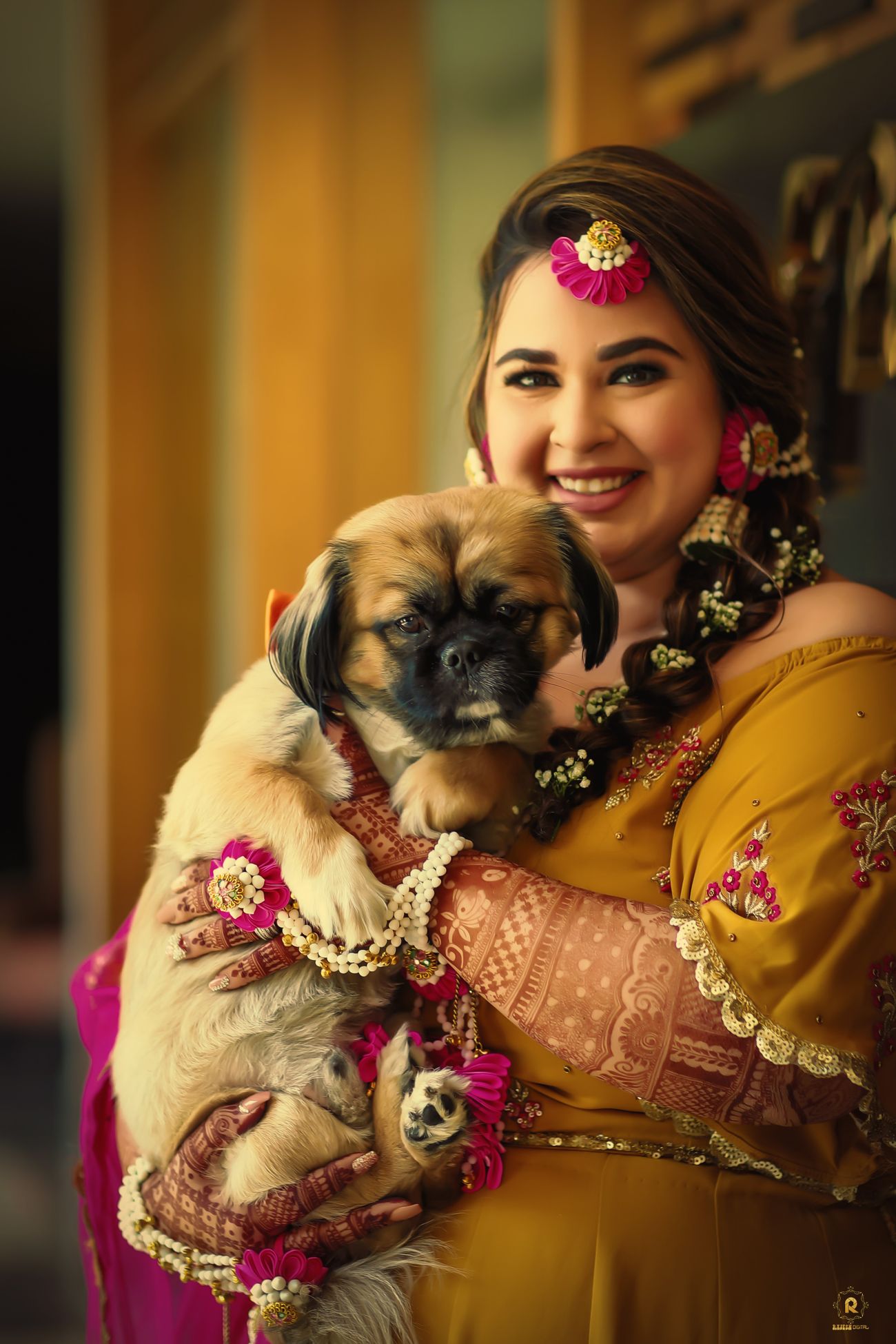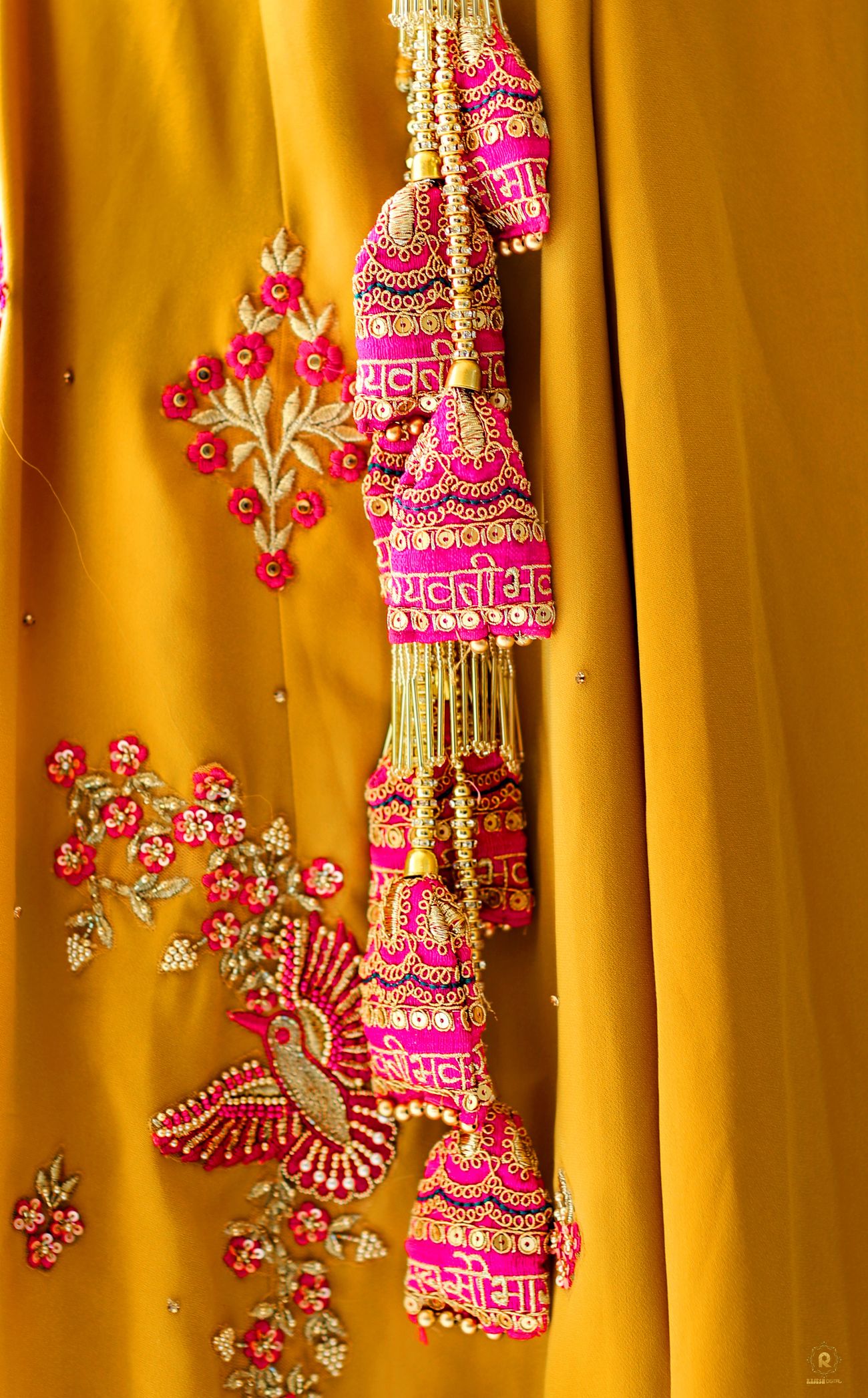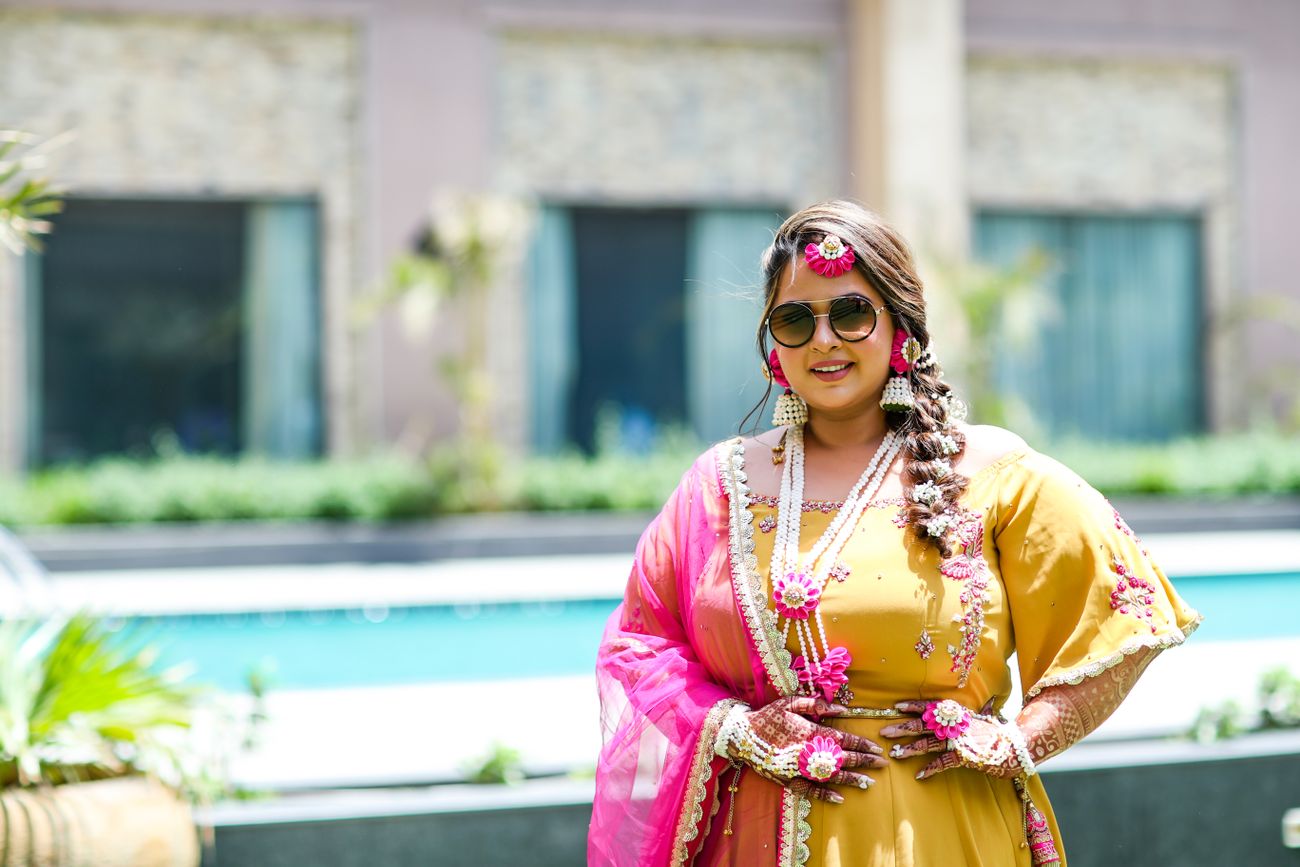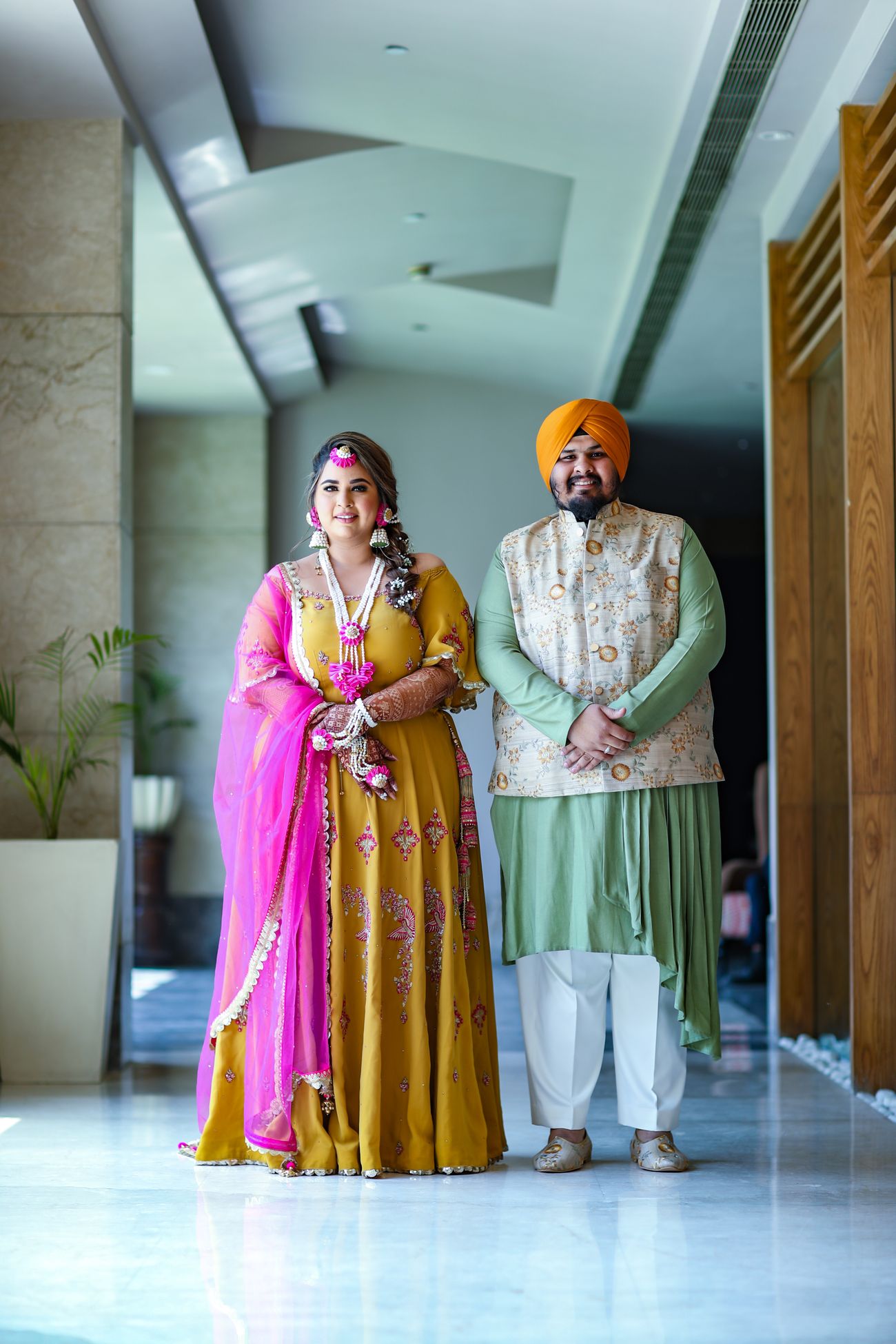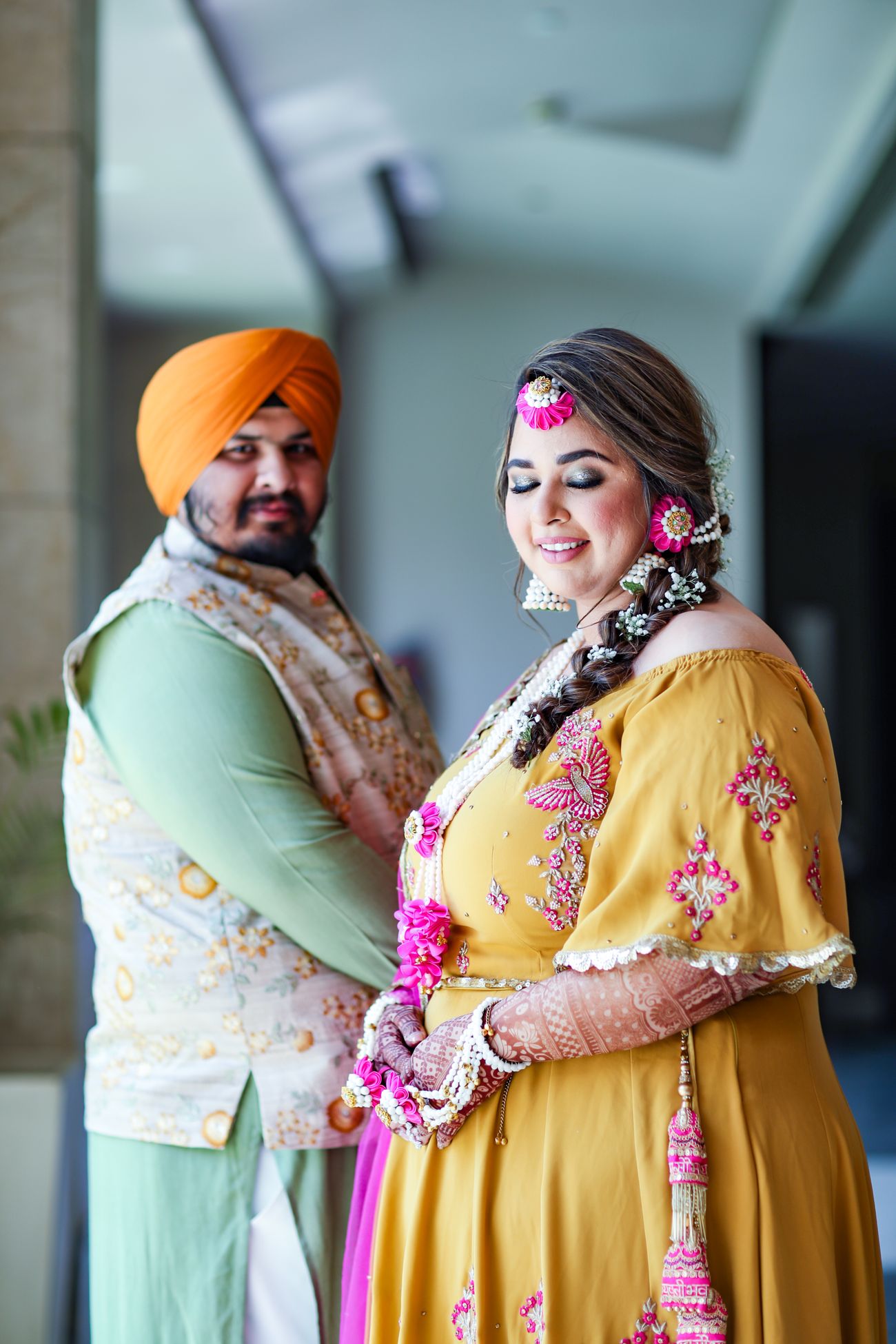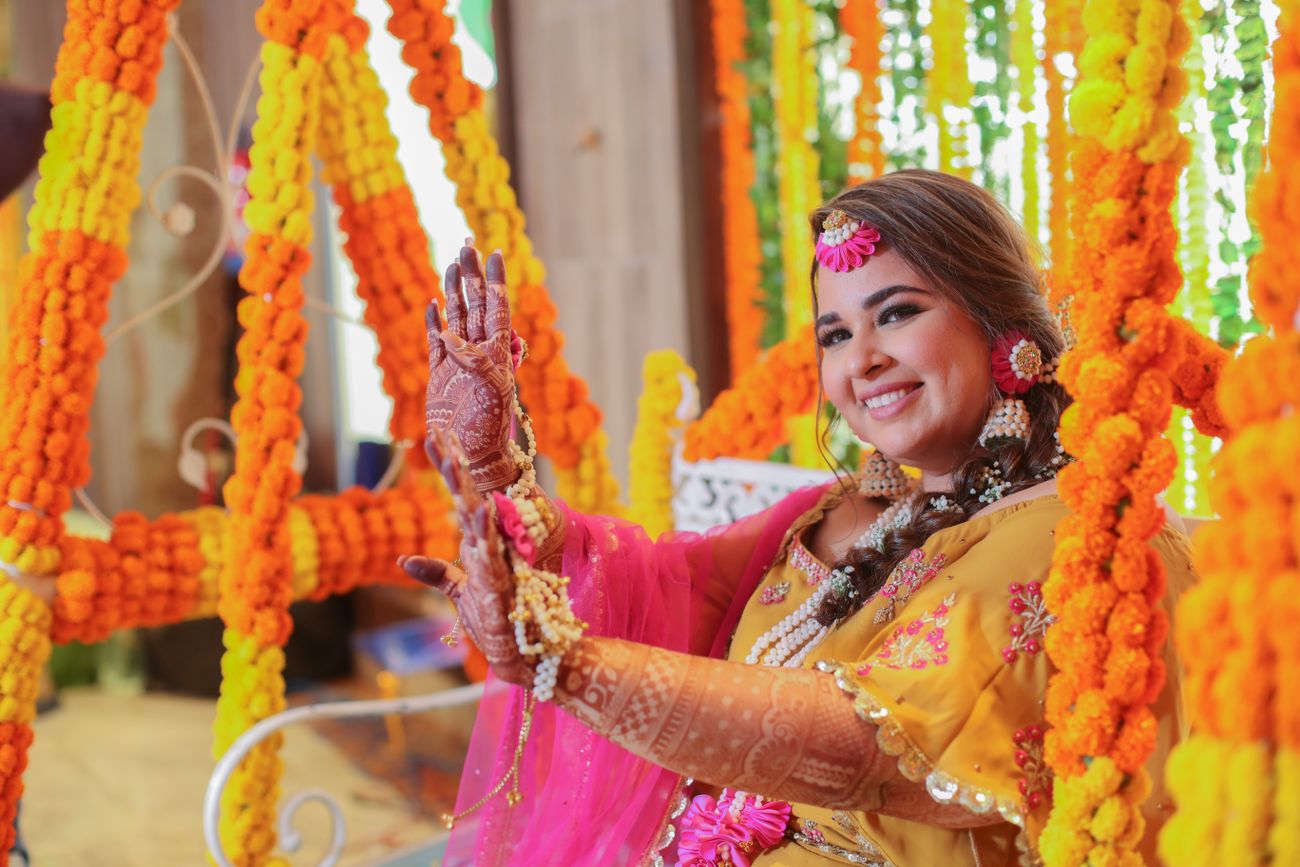 The Cocktail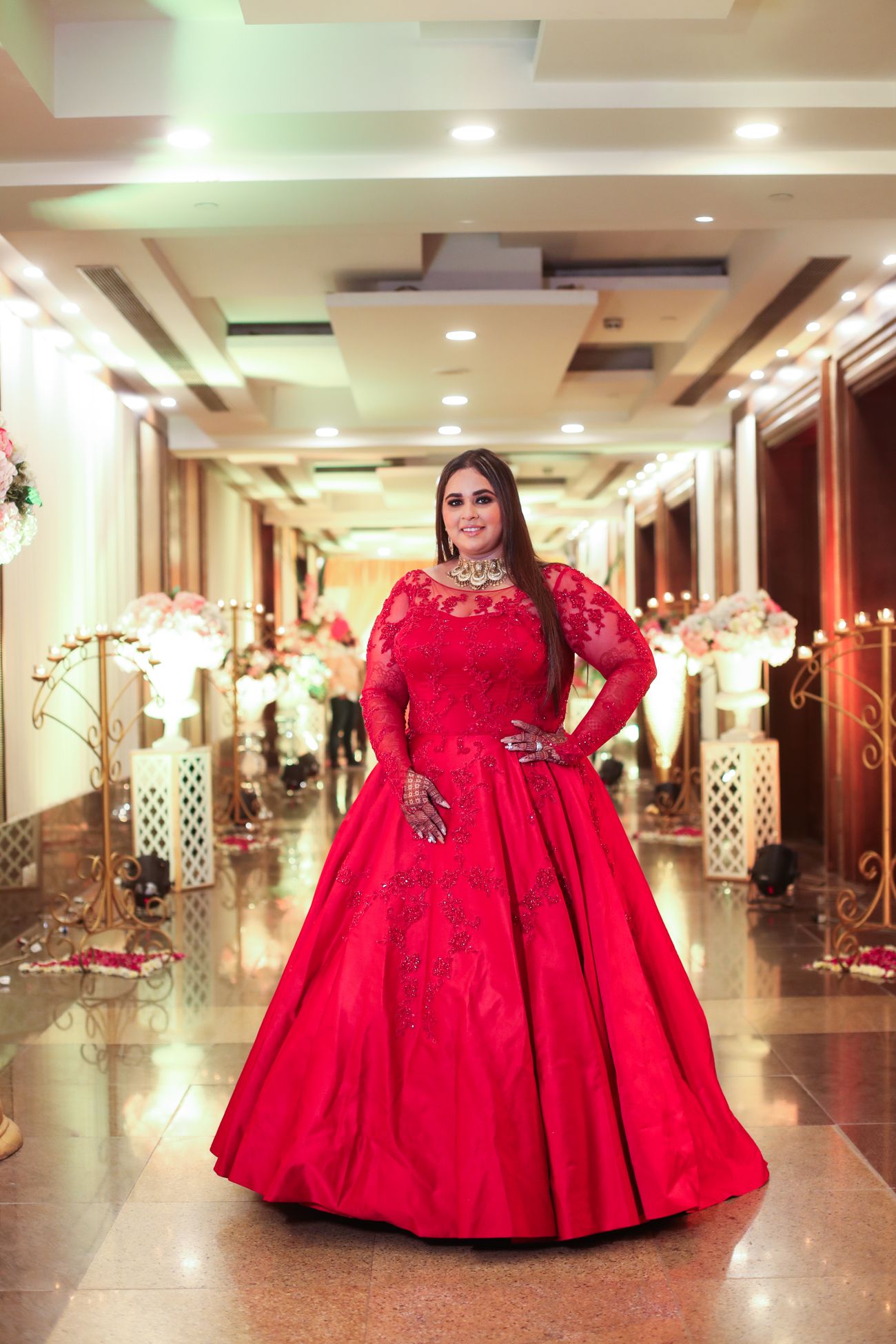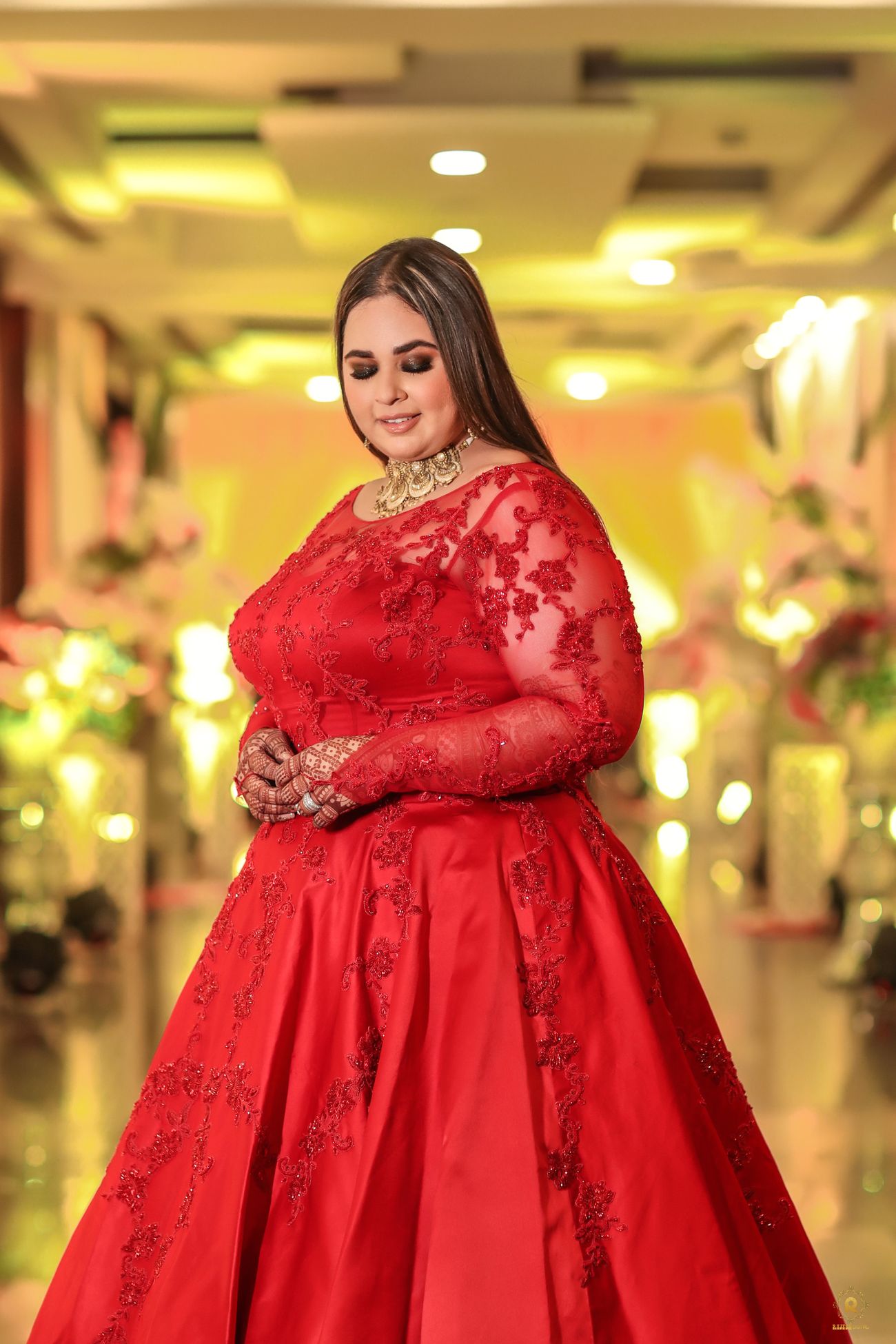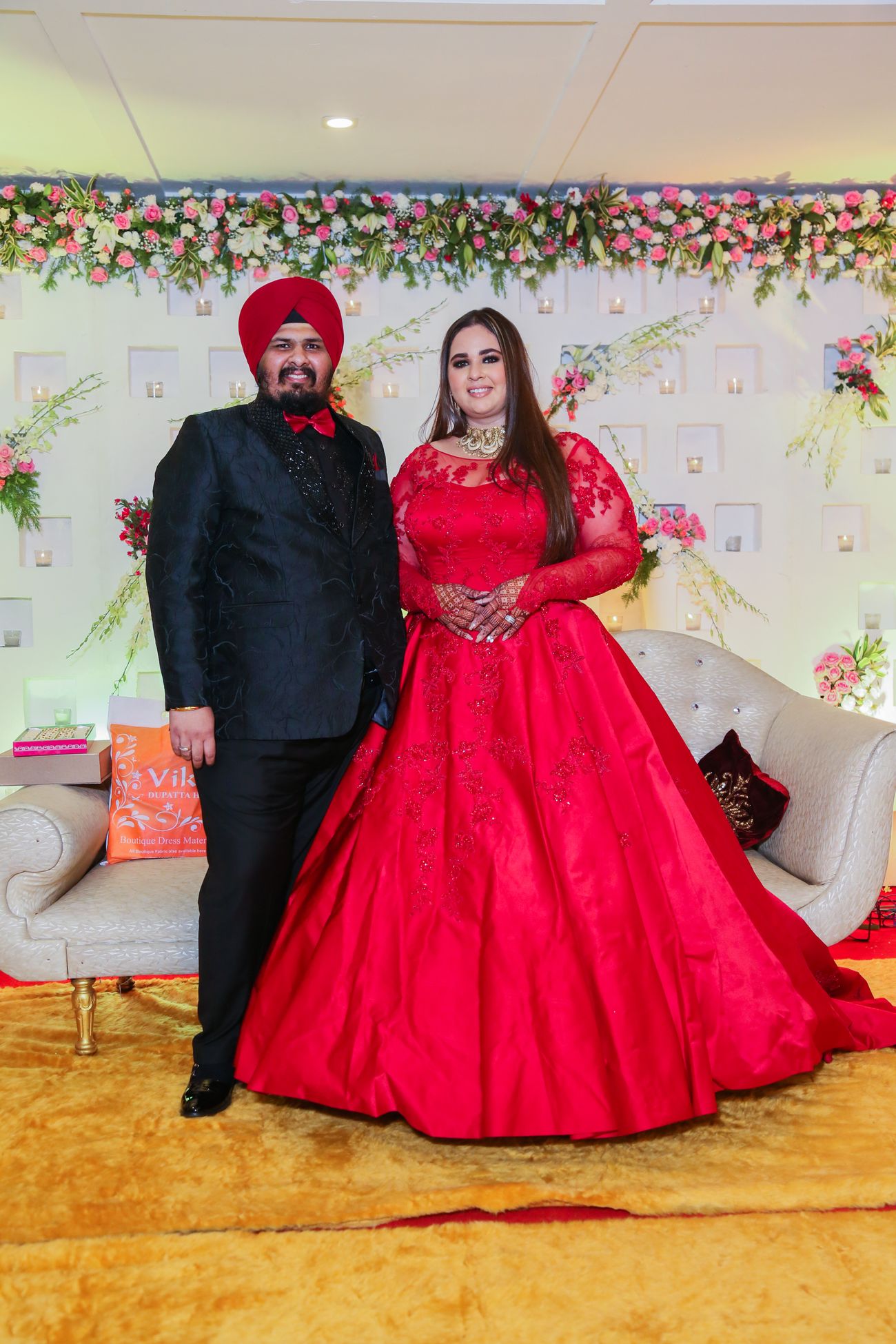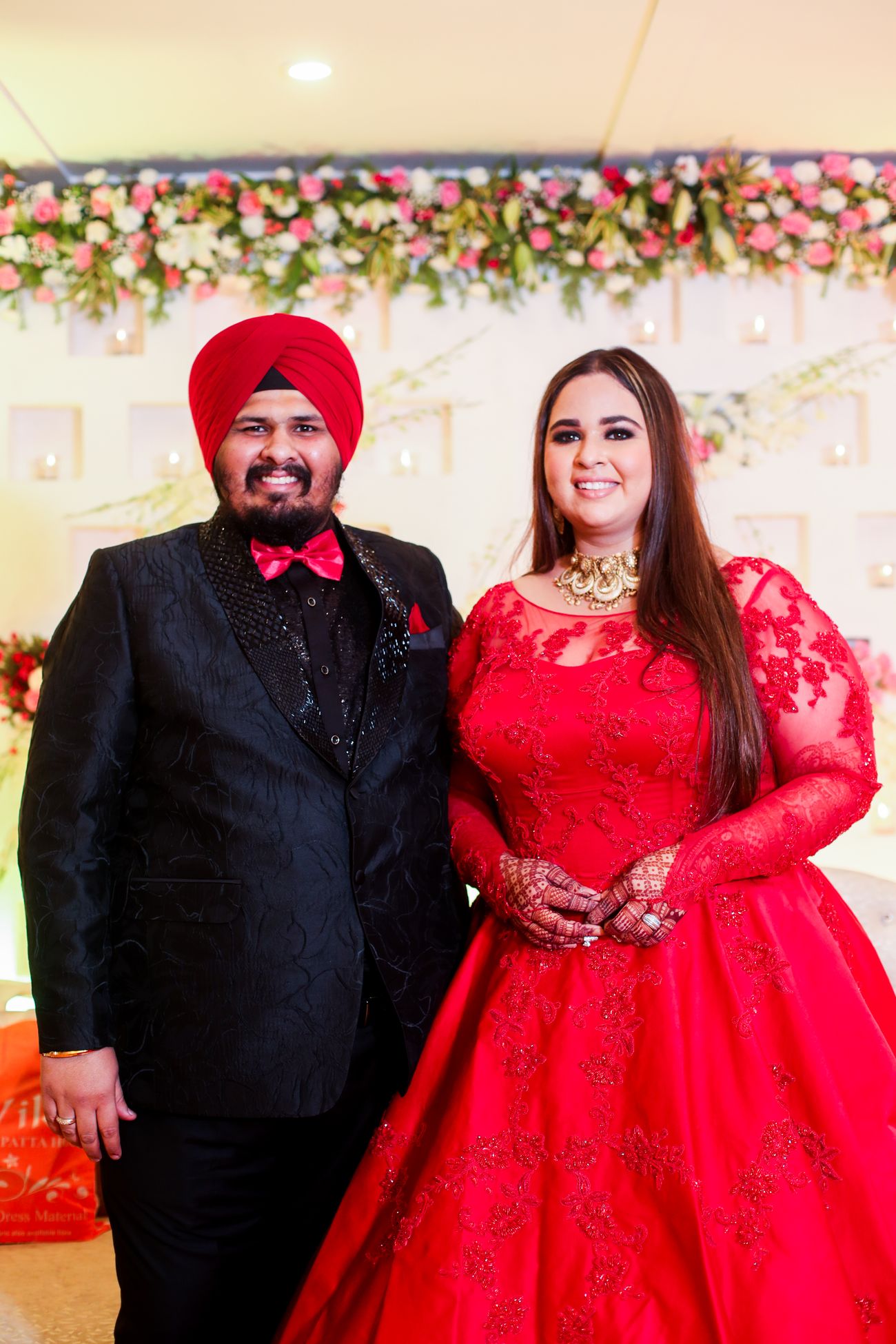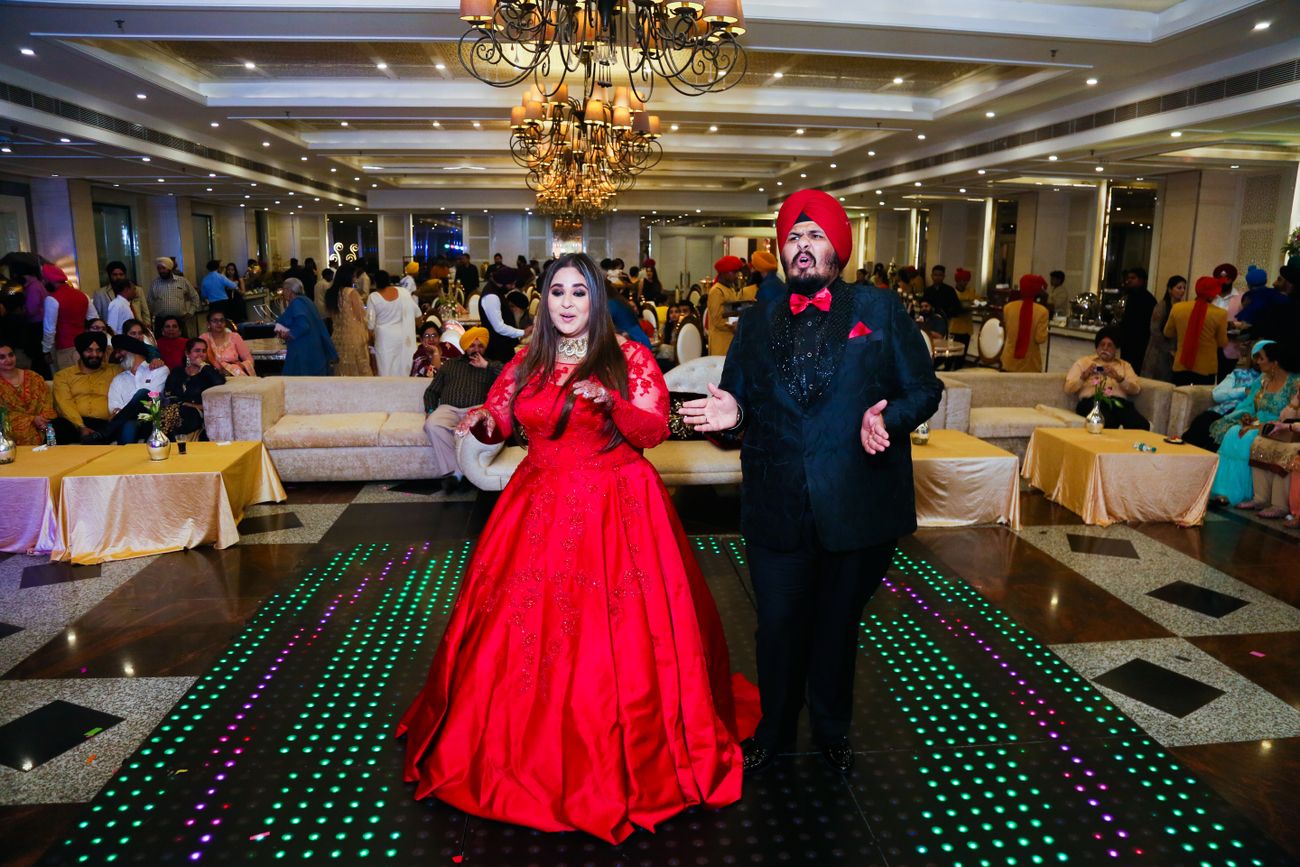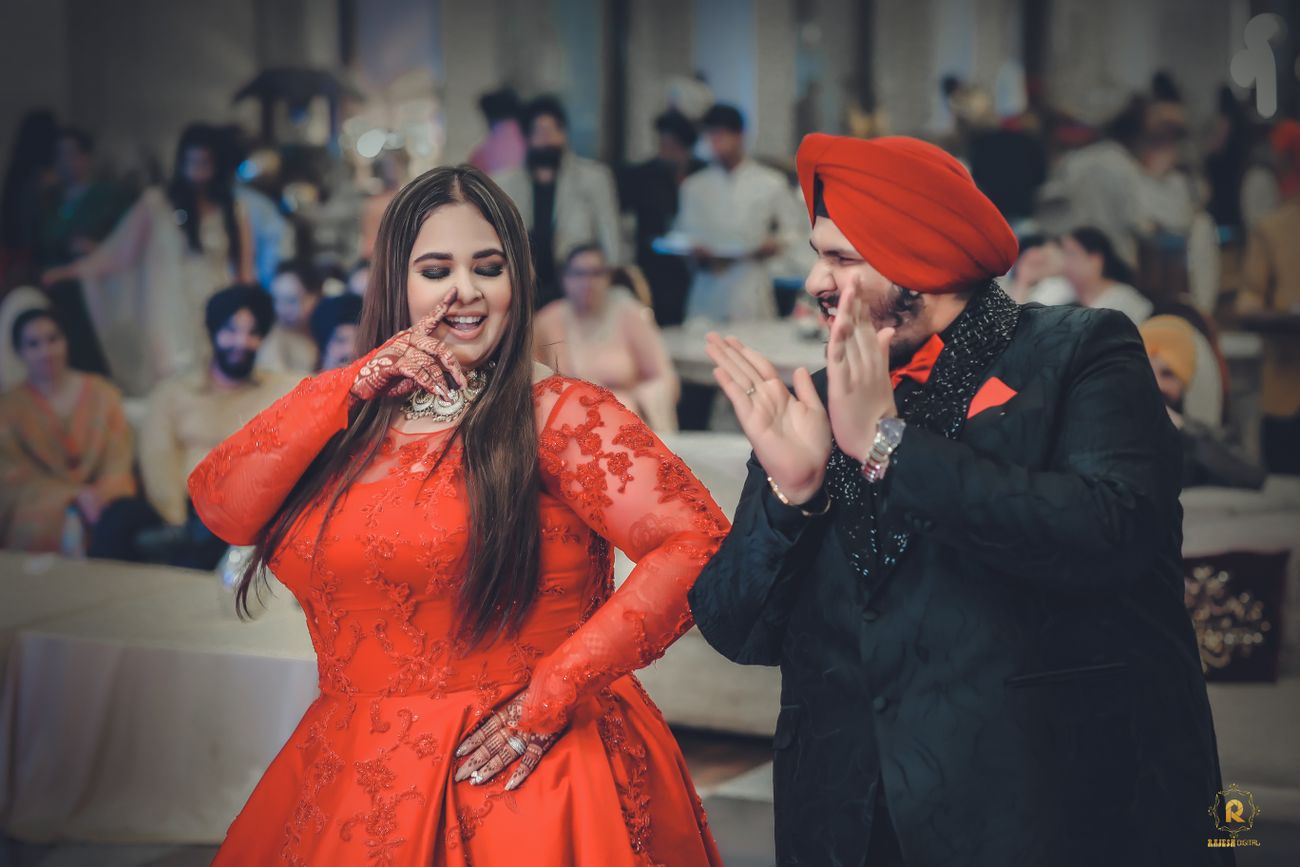 The Wedding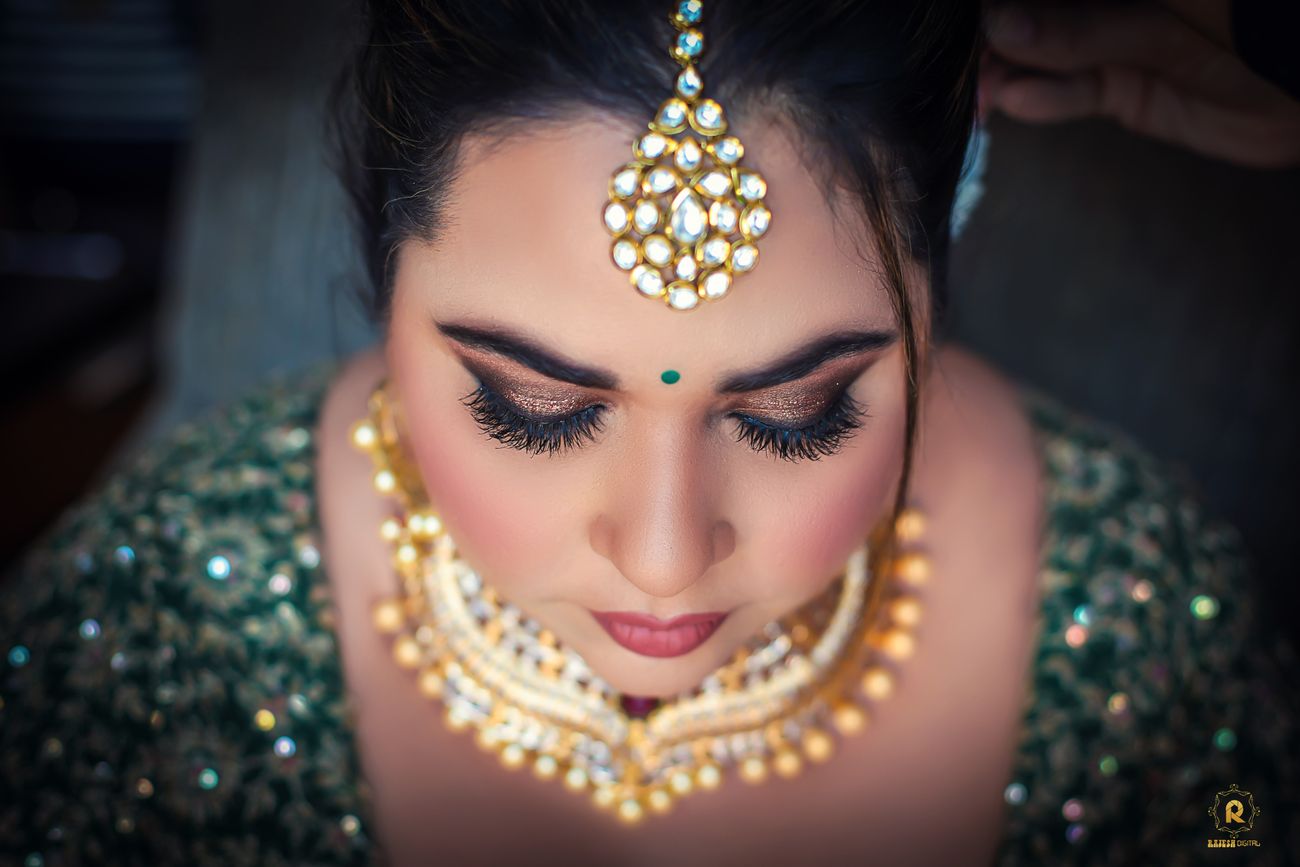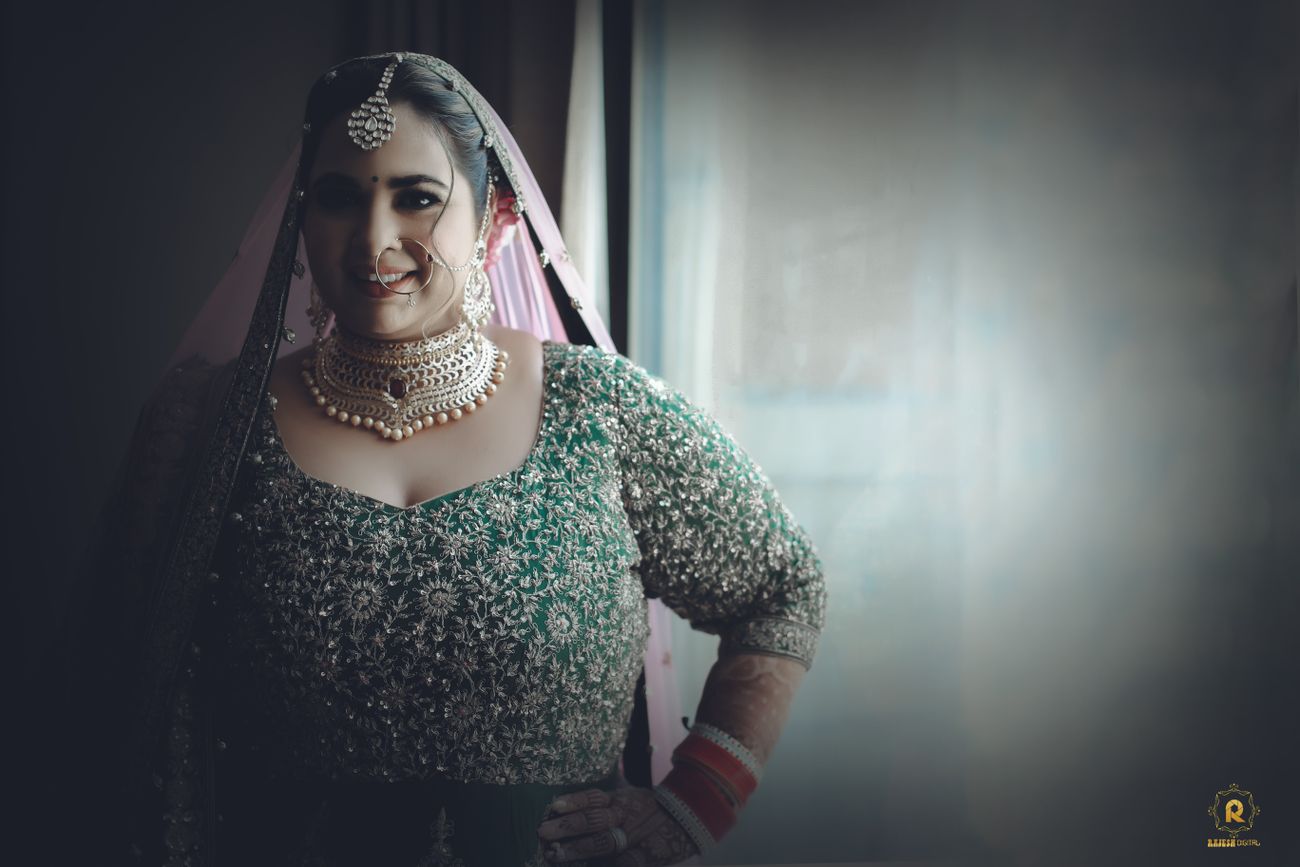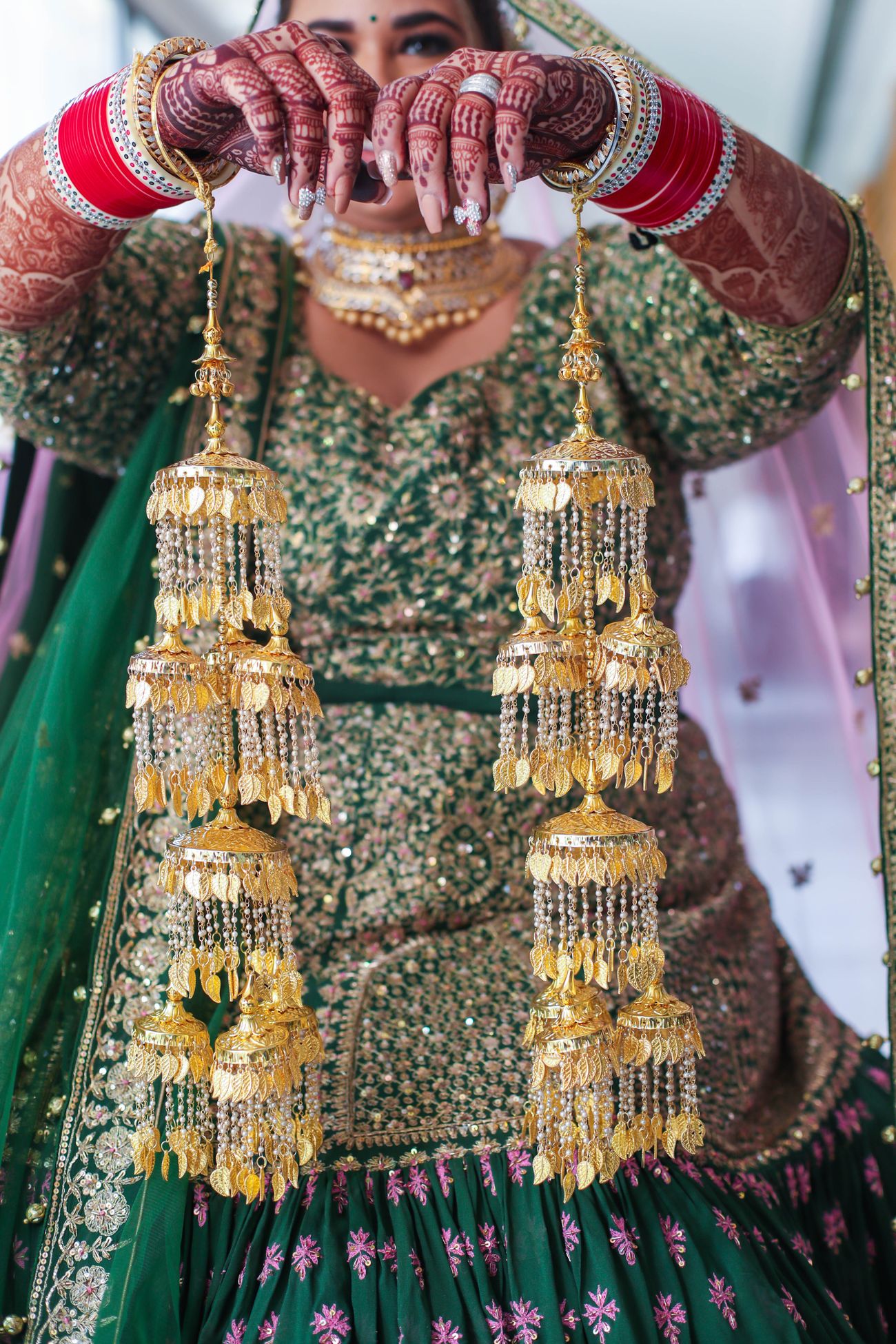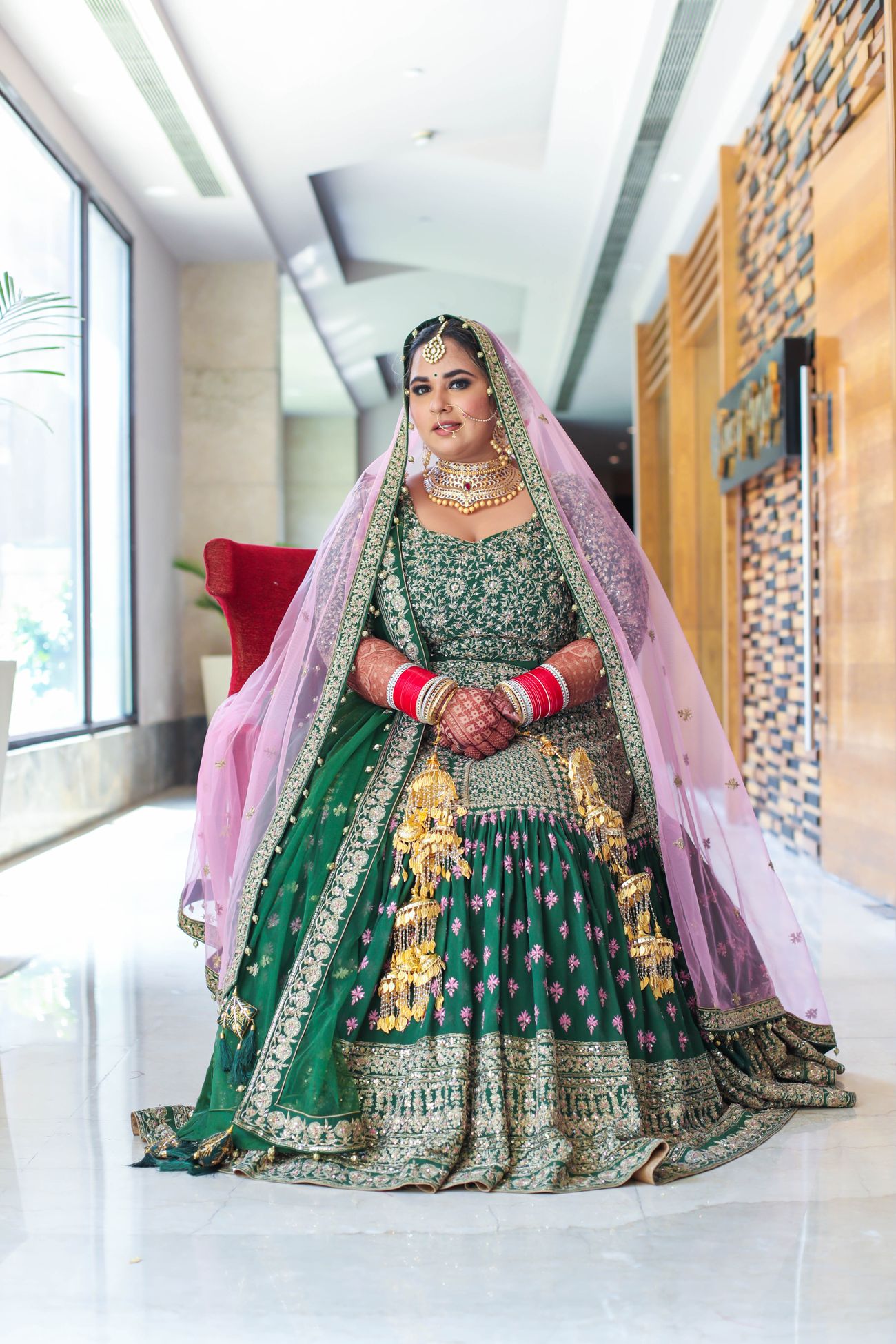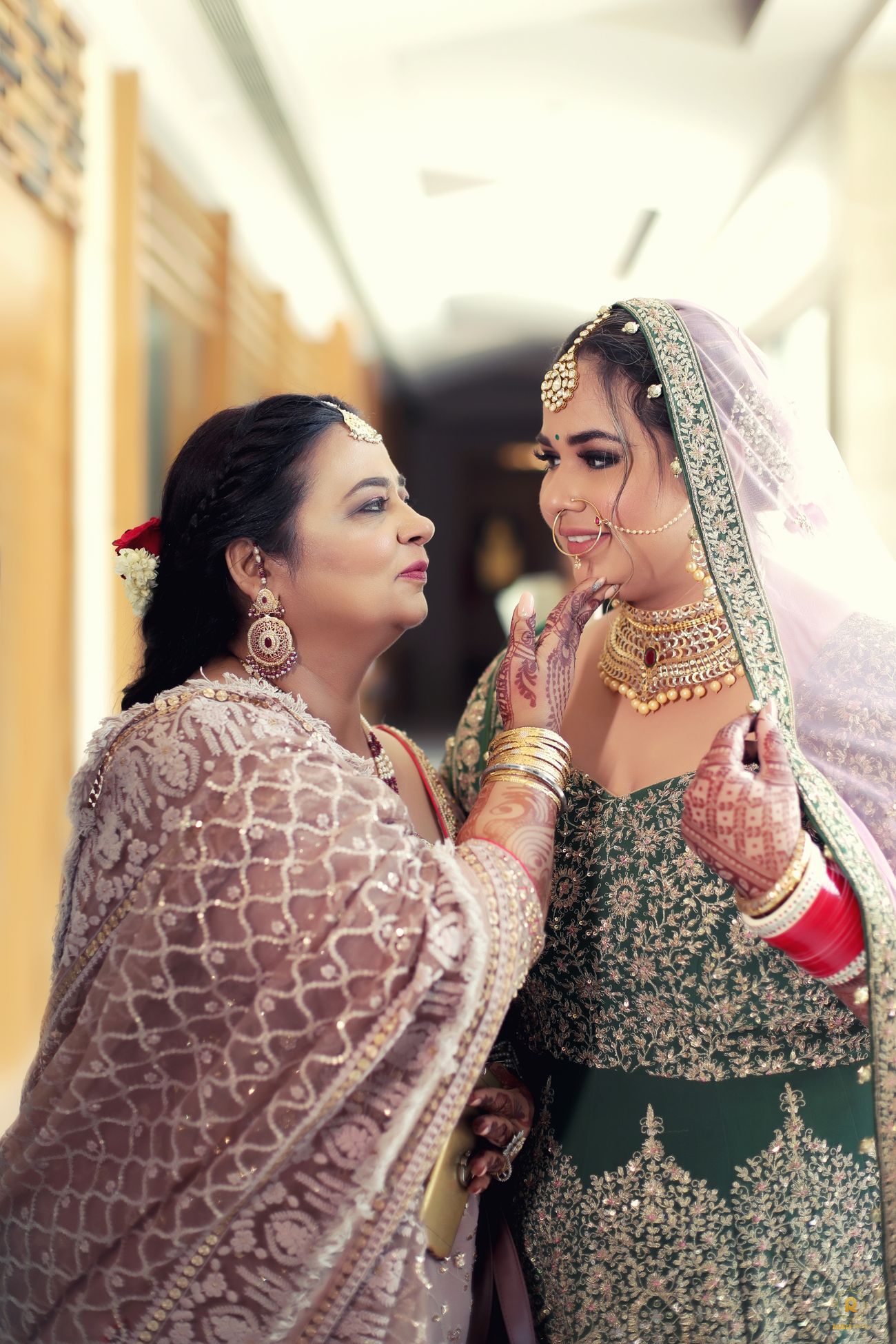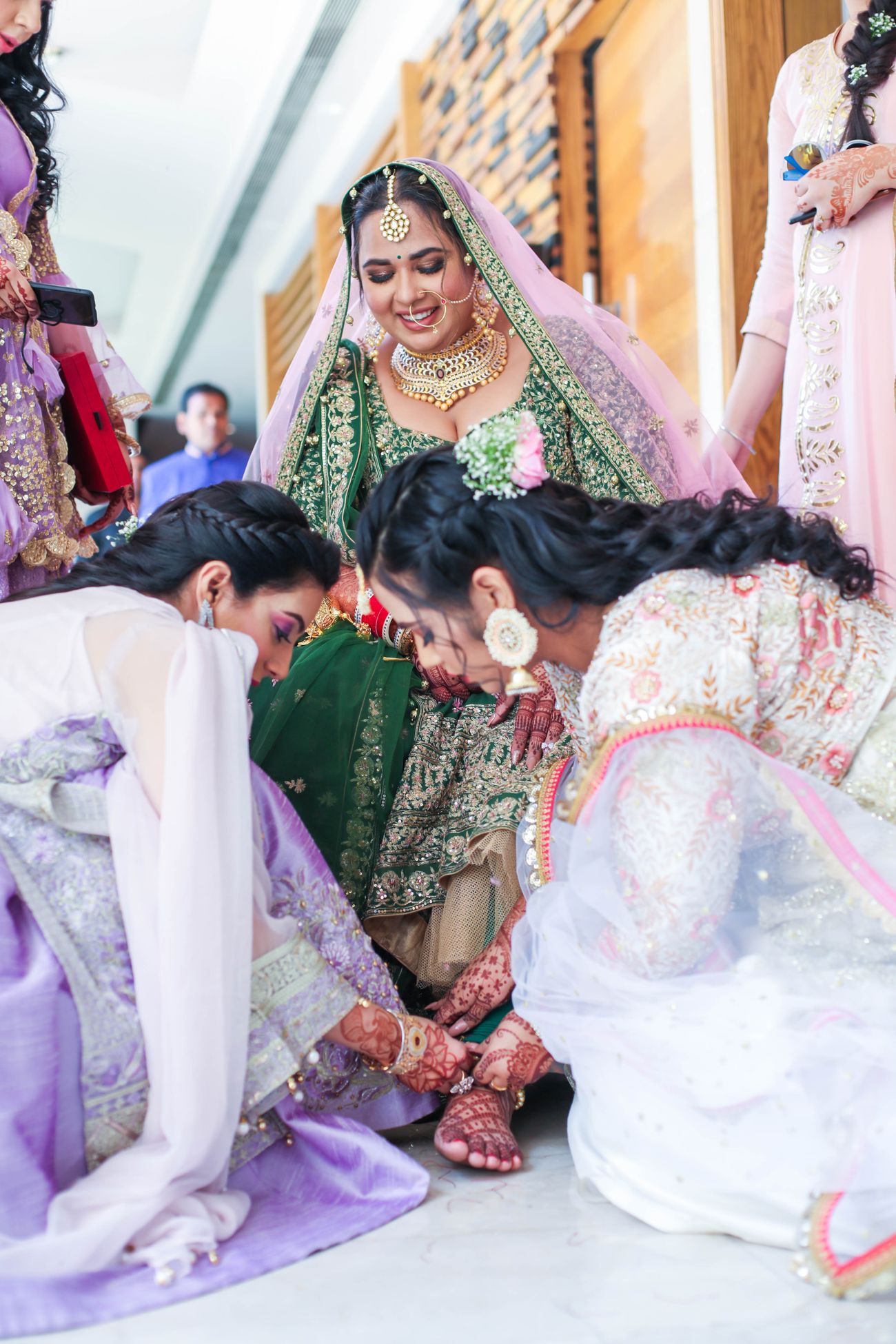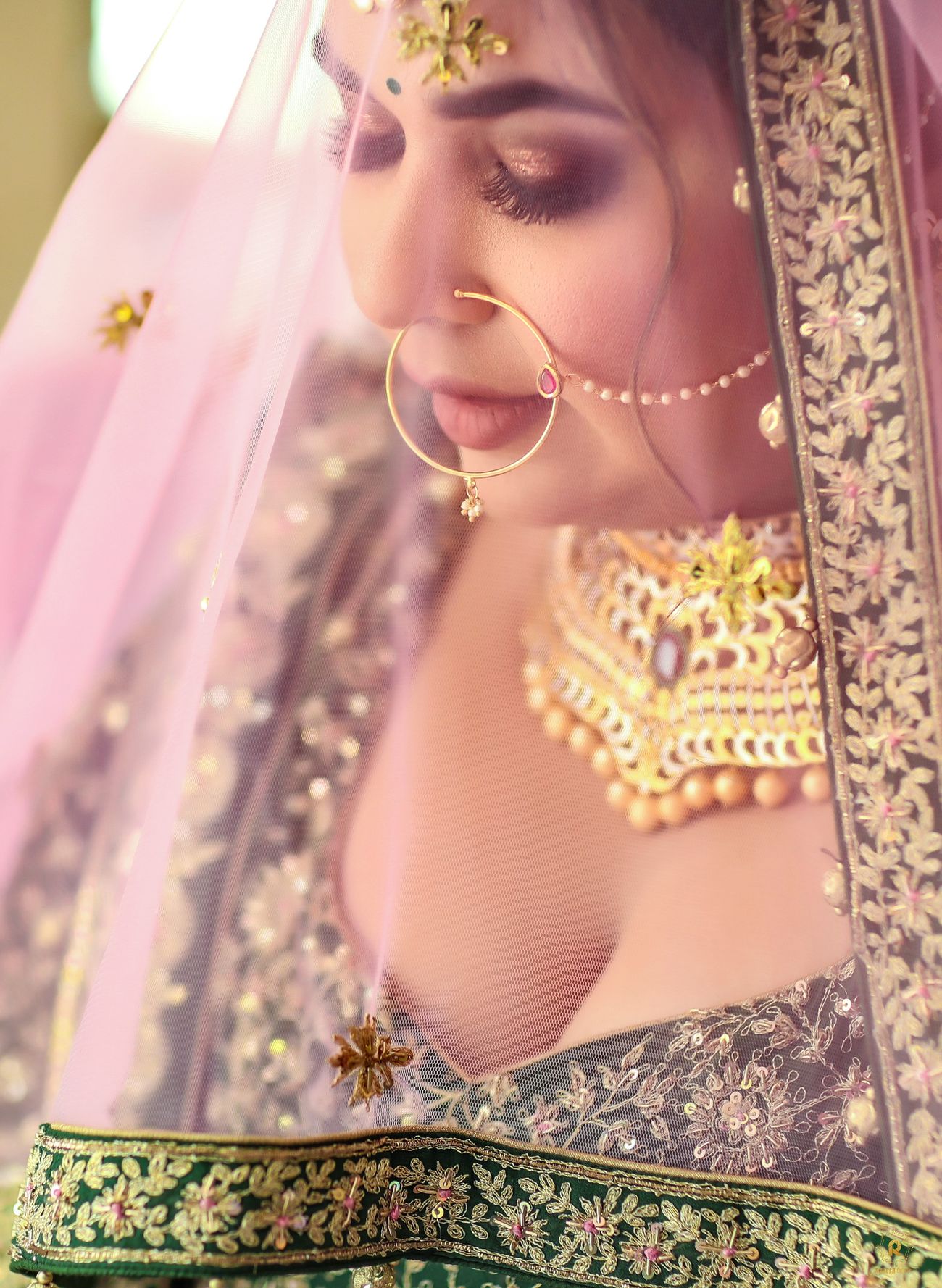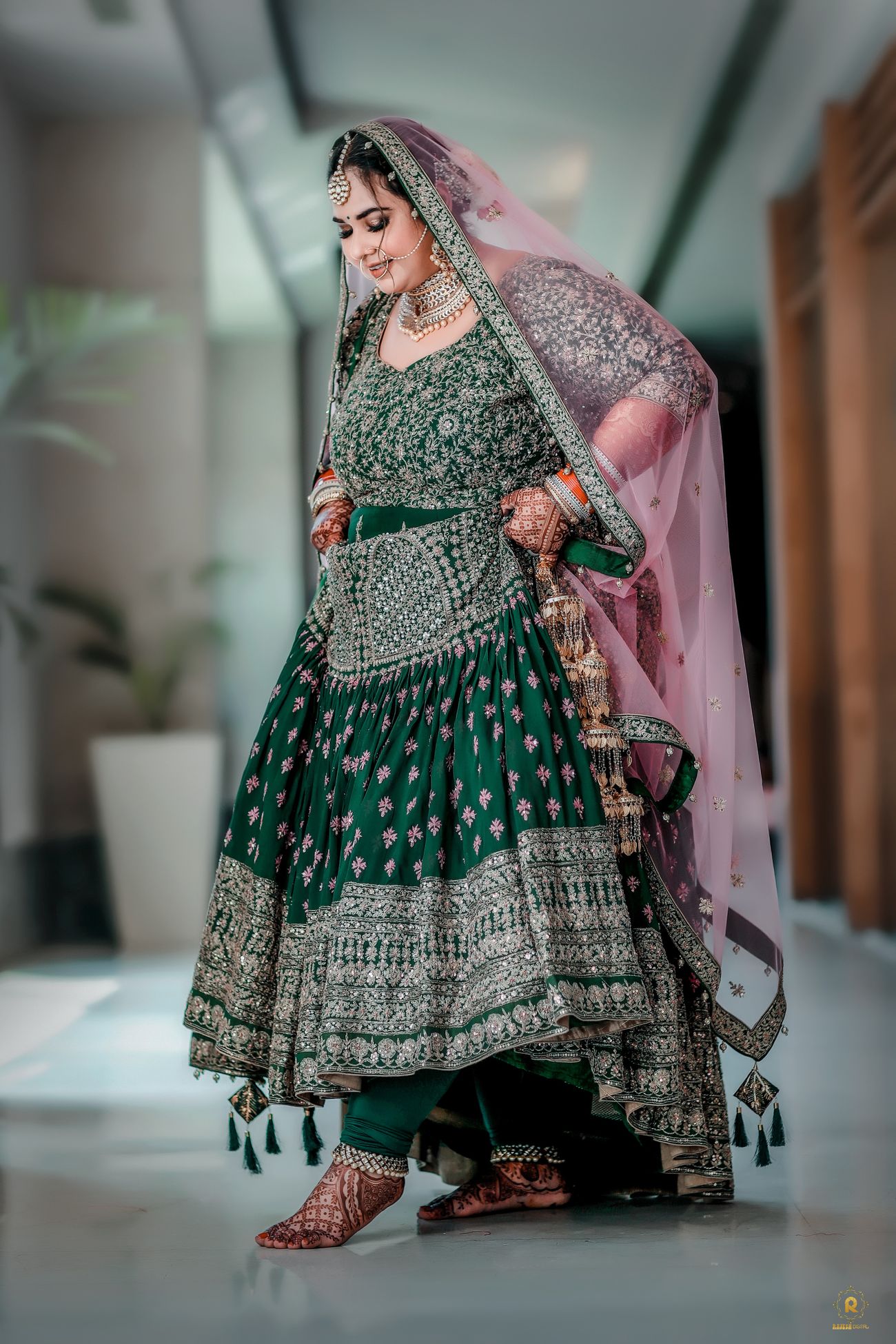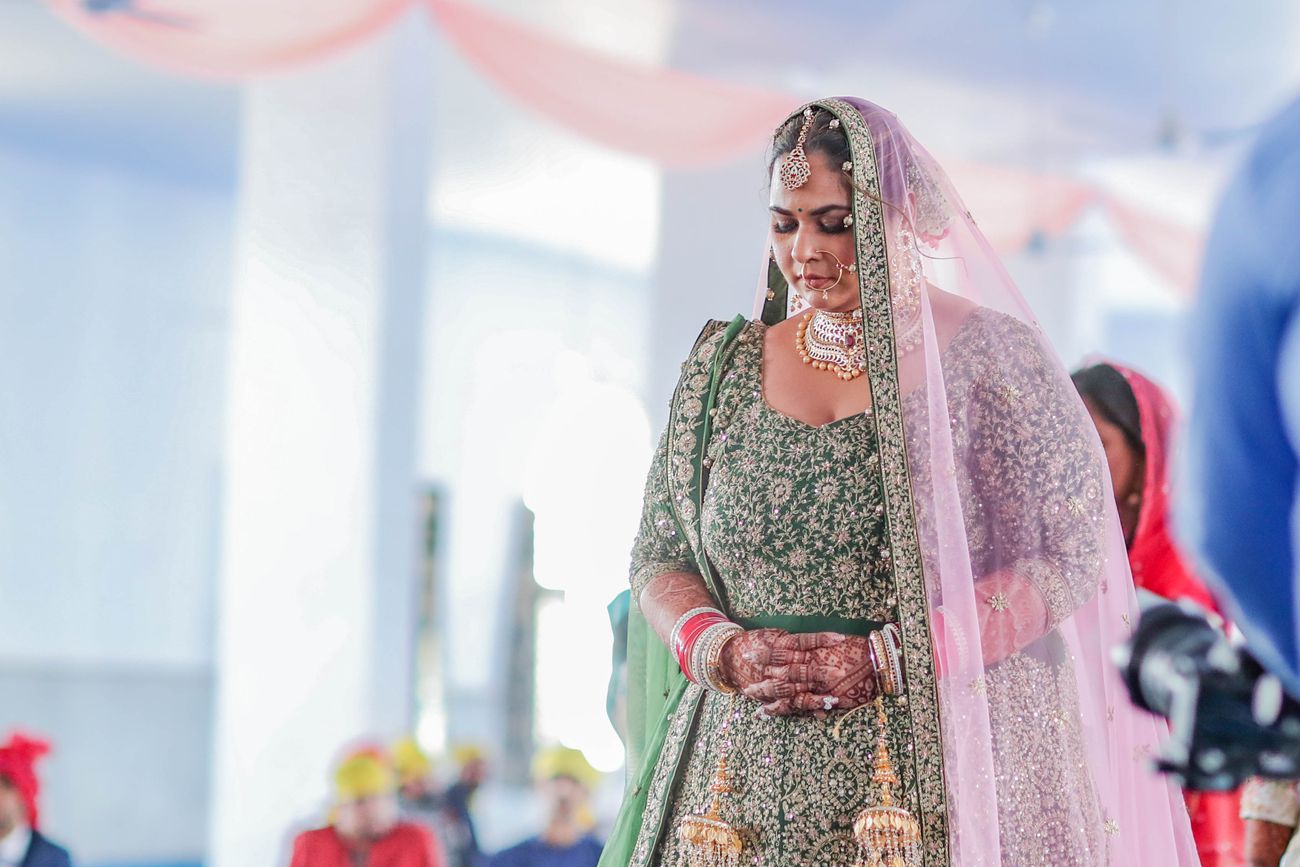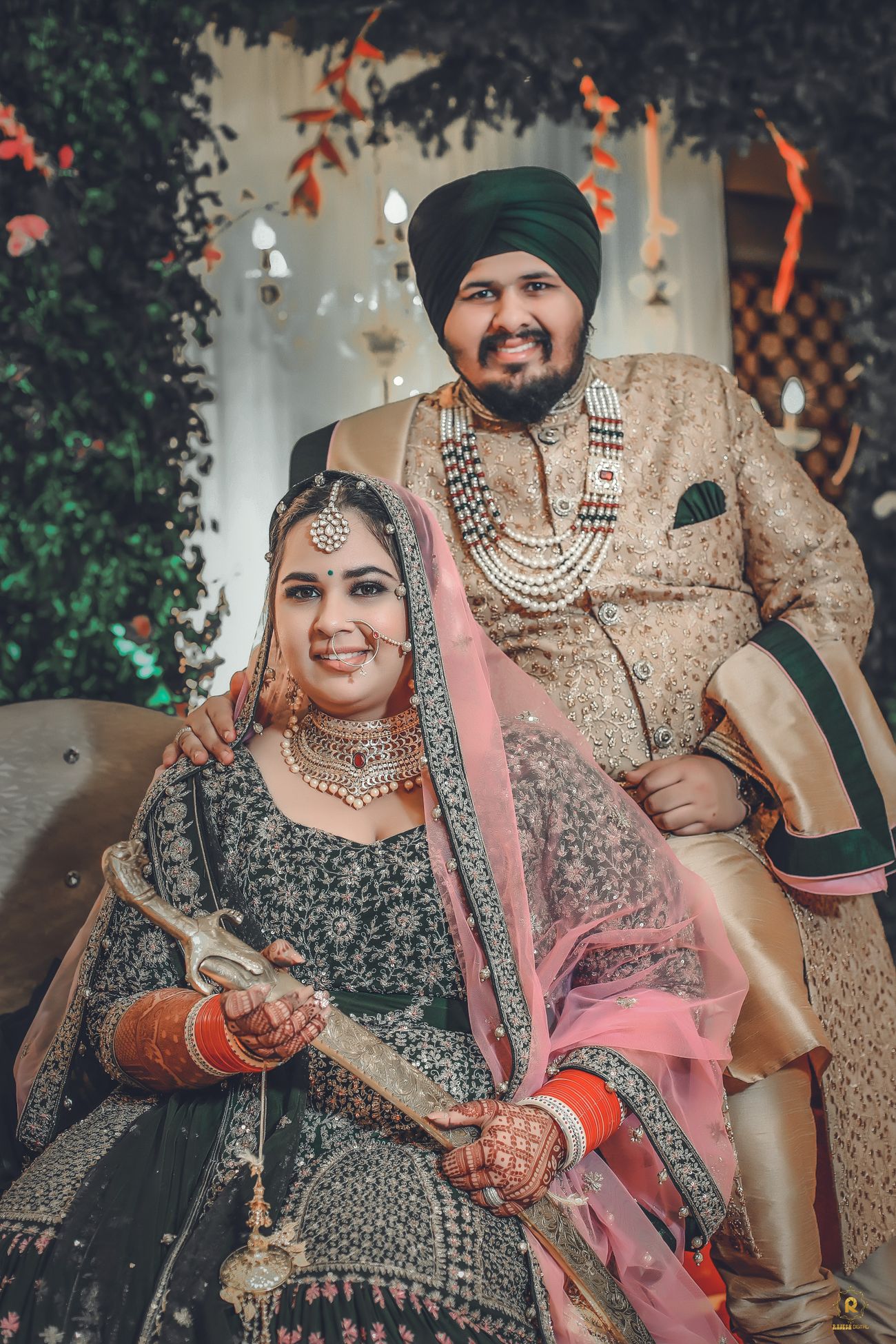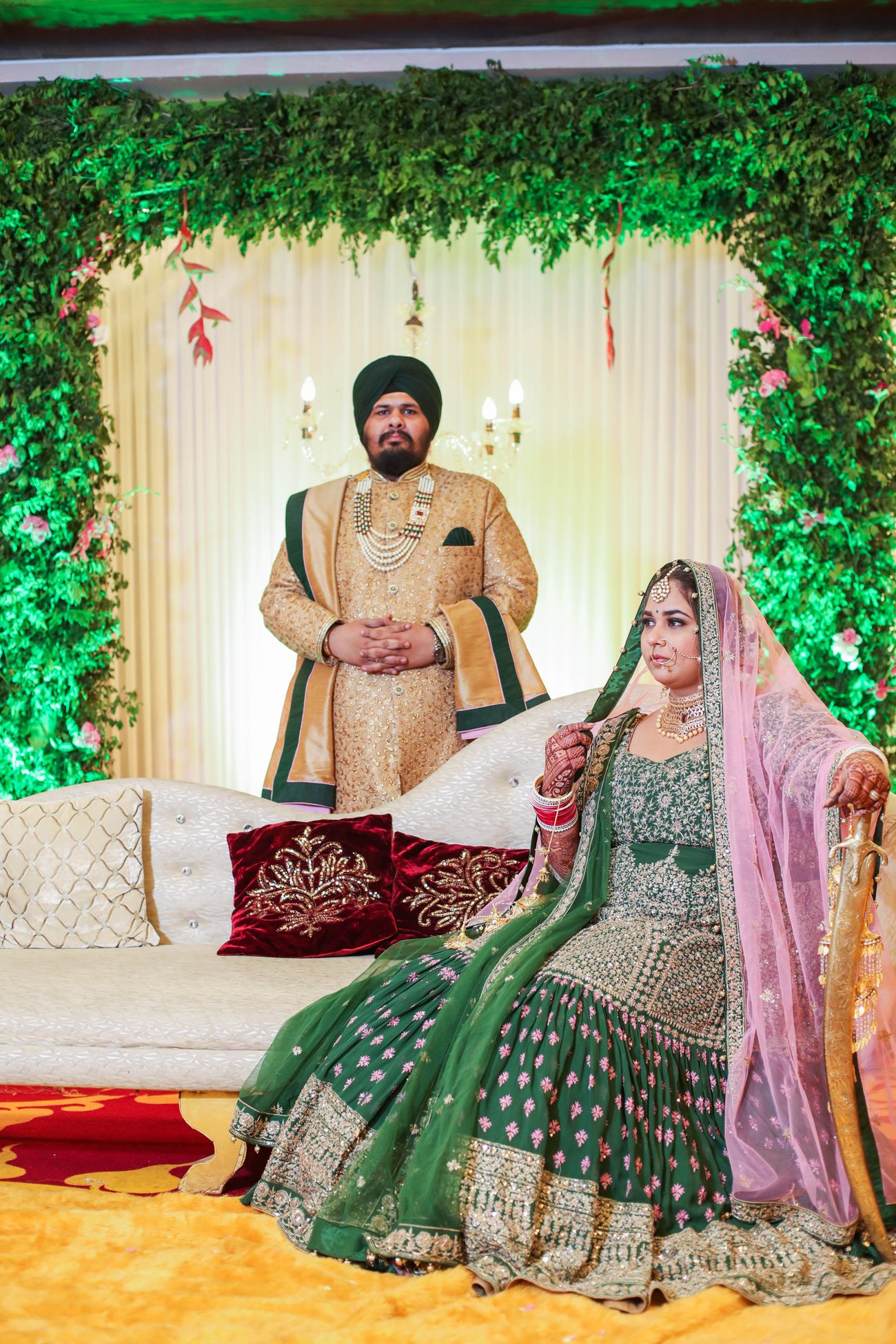 From The Bride: 
My vision as a bride was more centred to be accepting of the fact that I am not falling for the societal pressure of loosing weight to become a good looking traditional Indian bride. I have been a body positive advocate for so long and though I agree that I work out for health reasons, I did not want to fall for the whole "if you don't loose weight you'll regret your wedding pictures!"
I mean come on, look at those pictures, aren't they gorgeous? And do i, even for a second, sound remorseful while flaunting my bulging tummy in my lehnga or my heavy arms in any of these pictures? No! I wanted to be as happy and peaceful and accepting of myself as I have ever been to not just ease things for myself but also to let onlookers know that getting married in your natural shape isn't a crime and that you should be happy and proud of yourself.
Since my adolscent days, I pictured myself as a traditional red outfit bride. But as I began shopping, I knew I wanted red but not for my wedding. I wanted to wear something which will entice the wedding guests and make them look at me in awe. Haha, I am a little bit of an attention seeker. So yes, I went to Chetan Sarees in Chandni Chowk (they have been a family bridal store for us) and my heart went straight to a navy blue lehenga with intricate gold embroidery and pink flowers on the pleated bottom. But me being me, I never buy store designs, I have this habit of customising almost everything, so I decided to pick that silhouette, convert it into am anarkali as ours was a morning gurudwara wedding and suits are an ideal outfit for that. Also, I changed the colour to a terrific bold but not bright bottle green. And we all know how gorgeous gold embroidery looks on a deep hue of green. So yes, I didn't want to or have the budget to splurge on a designer ensemble, but with a little tweaks and design changes, I got my dream outfit.
So the groom in my case was accepting of whatever I chose for him! Although initially he was a bit skeptical about my decision of going with green for our big day but when I chose a beige and good sherwani for him and added just hints of green to his outfit, he was a happy kid. 
And by hints of green I mean I did ask for a green border on his sherwanis stole, some green detailing on the sherwani buttons, collar and jutti along with a matching green turban. And the guys at Suitify (in shahpur jat) did a great job with it.
Vendor Reviews
Photography - Rajesh Digital
I hired the team to do my pre wedding shoot as well as to cover the entire wedding and I couldn't have made a better decision than that. The team has experience and creativity which is all you need. I have to give a special mention for Lucky, their creative head, for the warmth he had during the entire wedding duration. Everything from the pre wedding shoot pictures, to lip dubs to wedding teasers, I cannot believe how Beautifully they have captured everything. Combining tradition with creative. Can't recommend them enough
Location - Tivoli Gardens GT Karnal Road
Tivoli has been a family wedding destination for us! My sister got married here a couple of years back and I knew I wanted to get married here. These guys know their work! From the food to the hospitality, Tivoli is a brand name in the wedding market that can be trusted.
Makeup and Hair- Leena Bhushan
I don't even think this woman needs a review. She is the person you need for your bridal makeup. Period. She is super disciplined, would ask for your outfits in advance so that she can pre plan your looks, make her brides feel like royalty and she does exceptionally beautiful makeup. What else can a bride ask for!
Decor and Event Management- Tivoli In House team
As much as I love Tivoli as a wedding destination, I despise their In House Decor and Event Management teams! And that's not because they don't do a good job, they do fairly well, but it's about the lack of honestly and deception I suffered at their hands. Ms Arshi (decor) and Mr Ayush (events) were real sweet talkers but didn't deliver almost 50% of what we were charged for. Our package included things like real flower decoration, pink rose jaimala and ethnic clad Russian dhol girls for the bridal entry but none of that was delivered by either teams which was a big heartache for me. Imagine getting married and not having a jaimala. Yeah.
Bridal Outfit - Chetan Sarees
Although Chandni Chowk is flooded with bridal dress options, there is just something about Chetan sarees on Nayi Sarak that calls me back everytime. My family has had a lot of bridal dresses designed from them and I can't recommend them enough. If you know what budget you want to stick to, shopping here becomes so much easier. They customise designs, styles, colours and sizes as per your needs and preferences which is commendable. Size especially is no issue with these guys as they are into customisations. Plus, unlike typical Chandni Chowk clothing stores they don't lie about their delivery dates, if they give you a delivery date, they sure as hell stick to it. I highly recommend all you brides check it out for some original as well as rip off designer pieces at justified prices. 
Vendors: Venue: Tivoli Gardens, GT Karnal Road; Makeup & Hair: Face Stories by Leena Bhushan★ 4.3 ; Photography: Rajesh Digital★ 4.6 ; Decor: Tivoli In House Team; Bridal Outfits: Shikha Boutique (Mehendi), Bride & Beautiful Couture (Cocktail), Chetan Sarees★ 4.6 (Wedding); Bridal Jewellery: Kanyaadhan by Dhiraj Aayushi ★ 4.9  (Mehendi); Mehendi Artist: Arpit Mehendi Art; Groom's Outfits: Suitify