A Gorgeous Udaipur Wedding With Stunning Decor & Outfits!
BY Aakanksha | 20 Jul, 2021 | 22348 views | 6 min read
We are blessed with a job that makes us scout the internet for gorgeous lehengas and beautiful weddings. And every once in a while we come across a celebration that just awes us with its beauty. Daedeepya & Vishnu's glam destination wedding was one such affair. 
Breathtaking decor? Check! 
Bookmark-worthy bridal outfits? Check! 
Flawless planning and bridal looks? Double check! 
With an ace team of vendors helping Daedeepya have her dream wedding, this Udaipur celebration was full of laughter, joy and so much inspiration. The A-Cube Project★ 4.8 seamlessly helped the couple plan the whole soiree within a month and designed decor that was out of this world. The theme for each and every function was truly impressive. Add to that the glam looks for Daedeepya created by Bianca Louzado Creative Make-up and Hair Design★ 5 , and some excellent photography by Ombre by Harsheen Jammu★ 4.9 and ShotStories by Varun Suresh★ 4.9 , and we have a a wedding that instantly goes to our top 10 (and our pinterest boards!). Scroll down and start pinning! 
Meet Daedeepya & Vishnu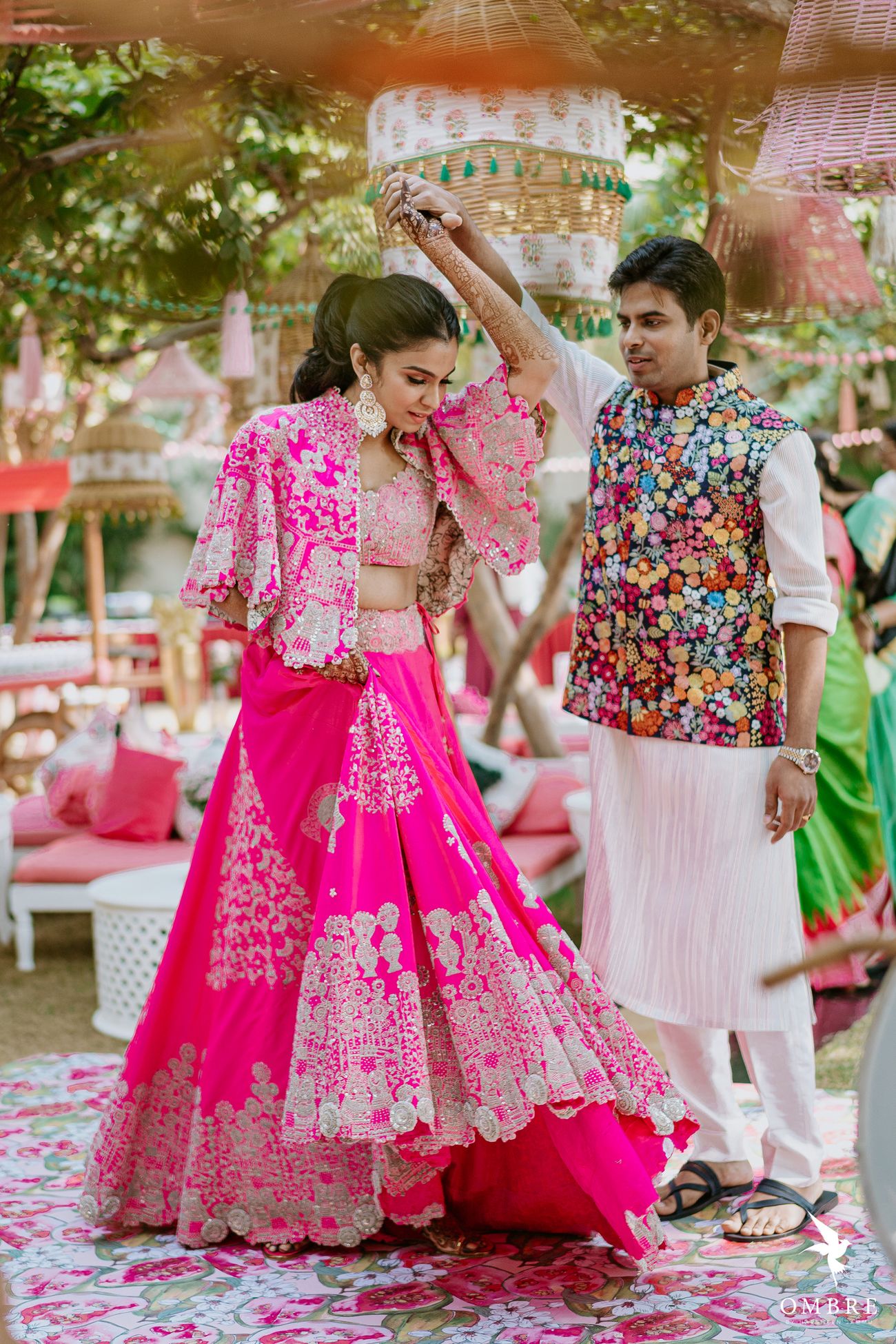 The Welcome Lunch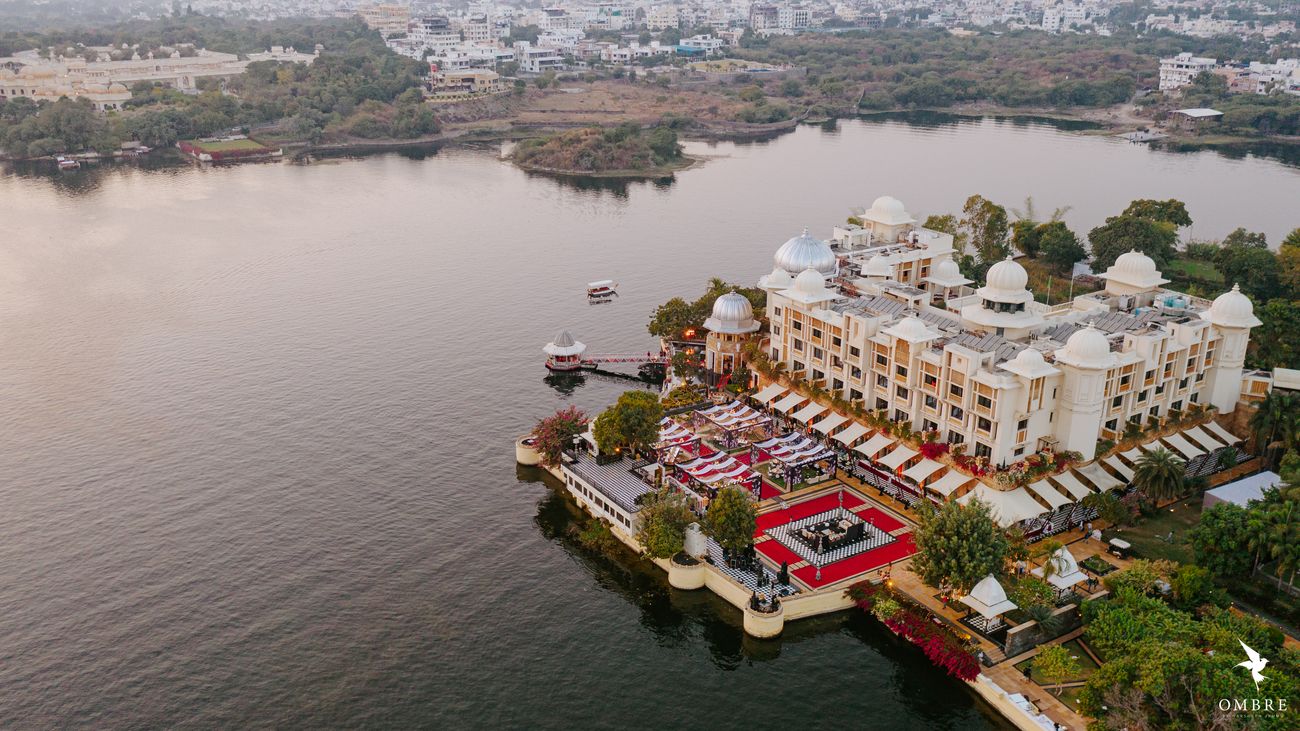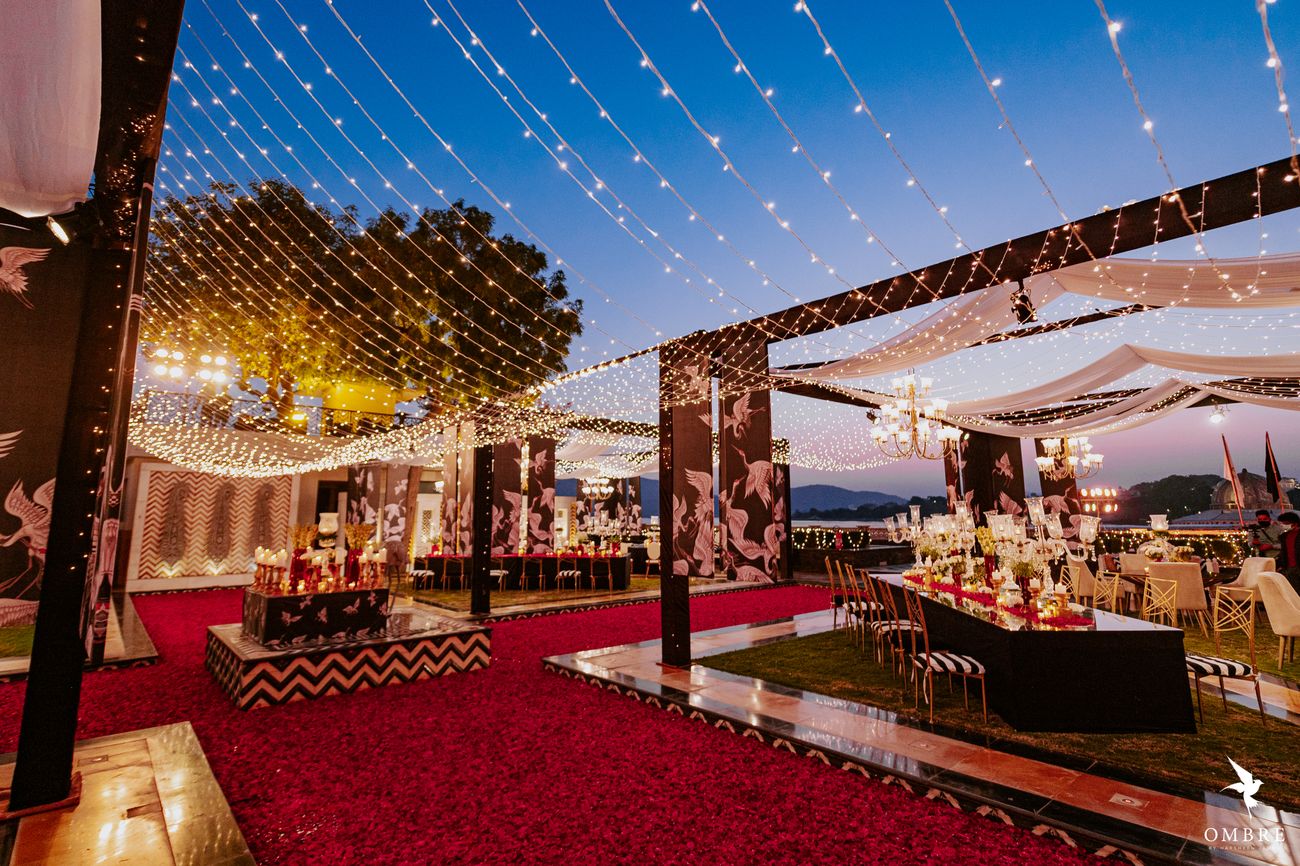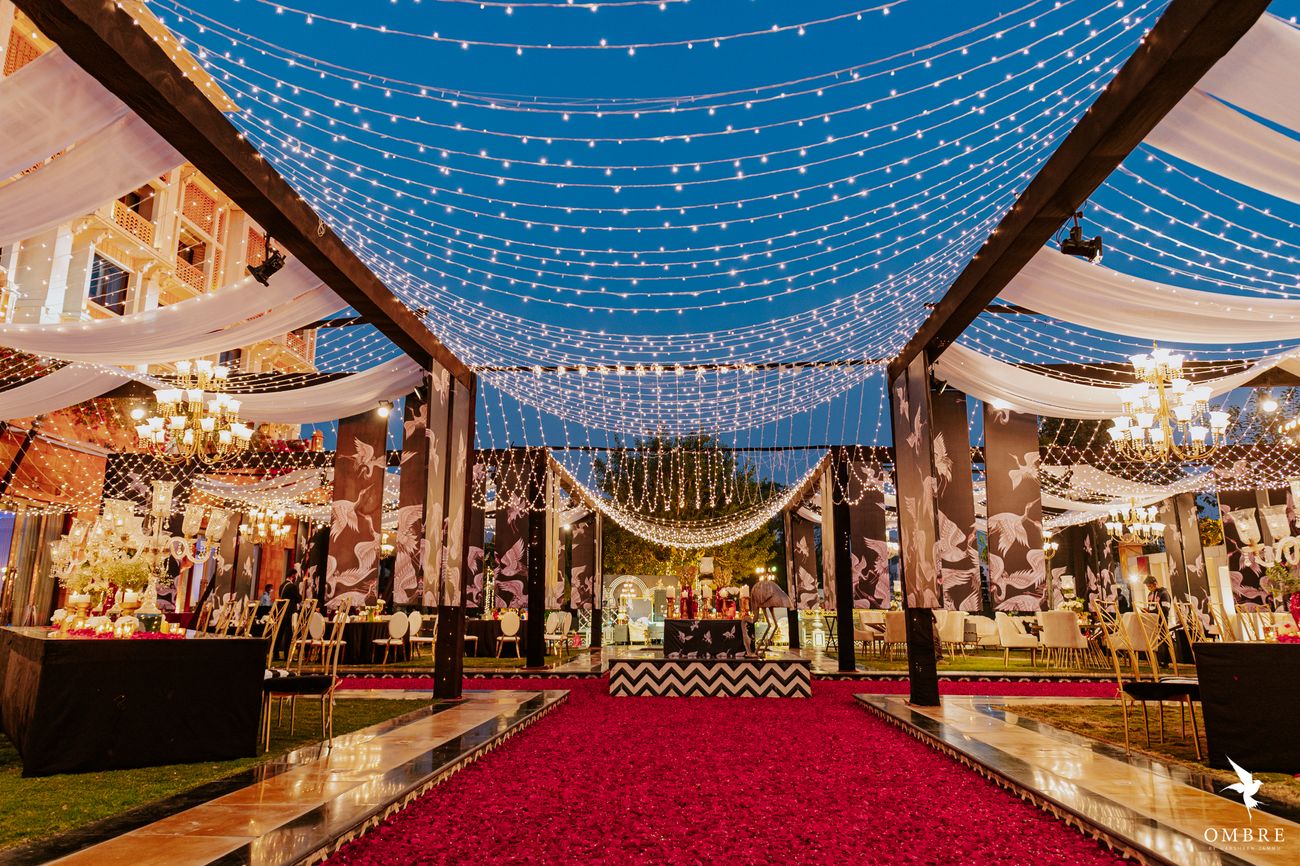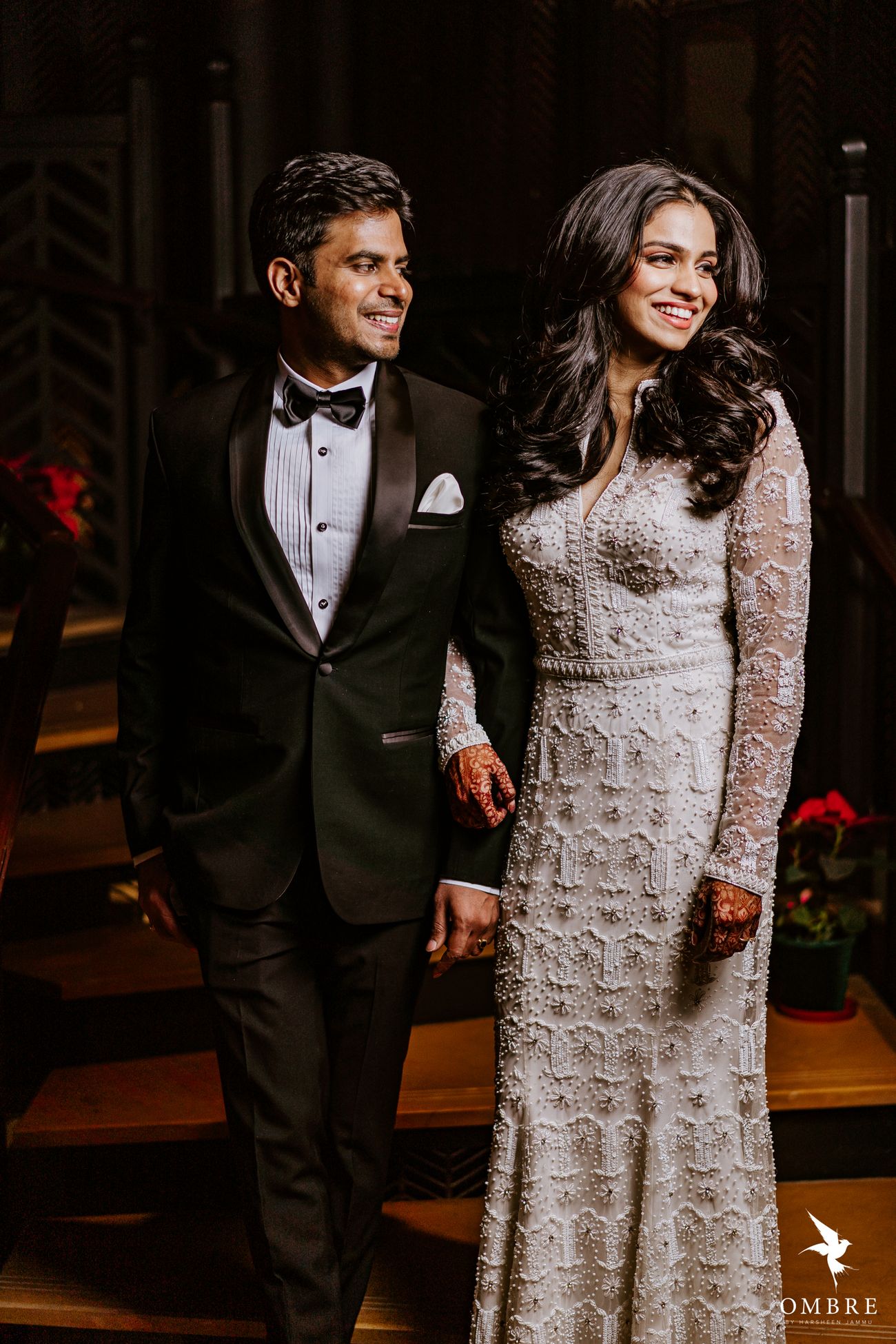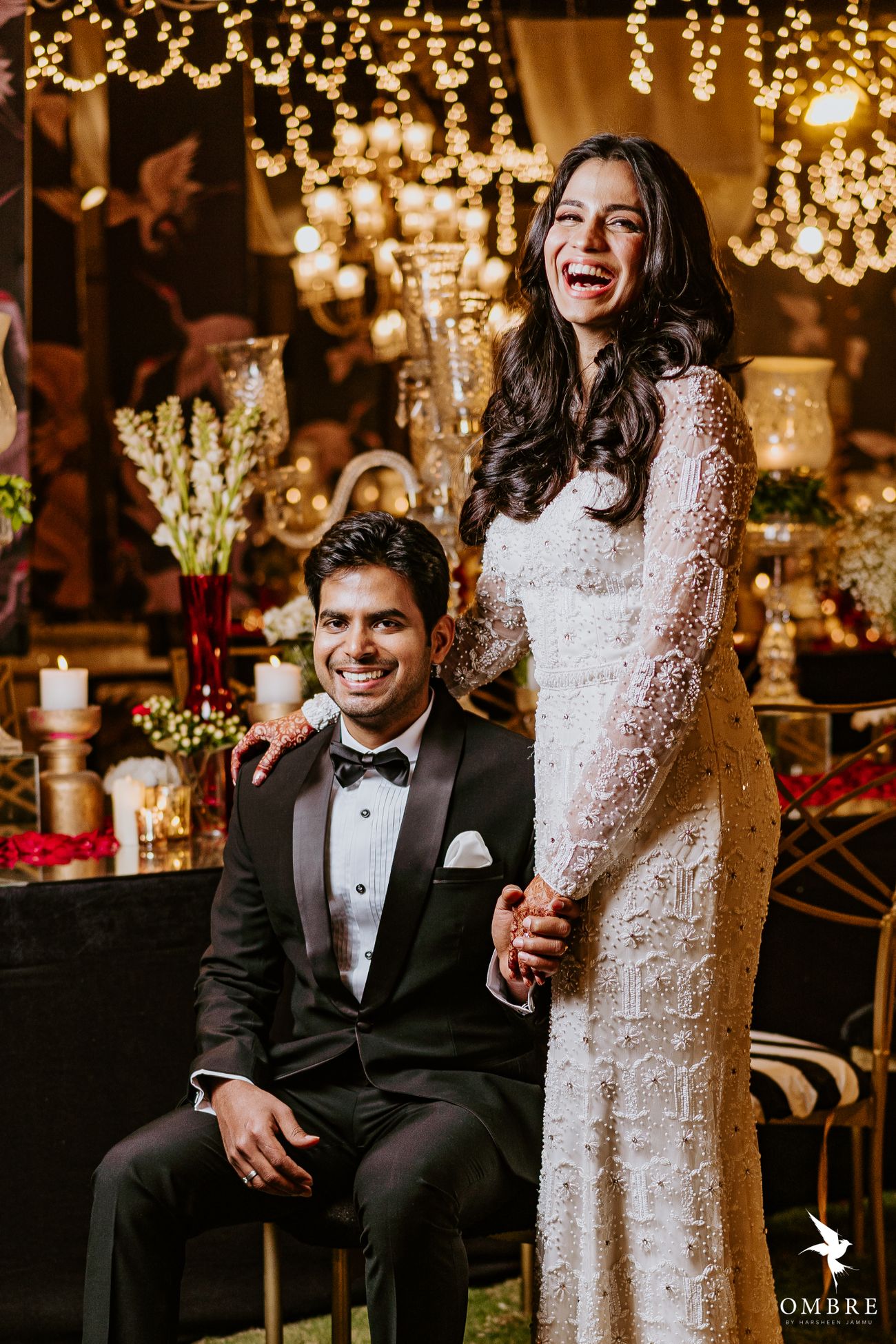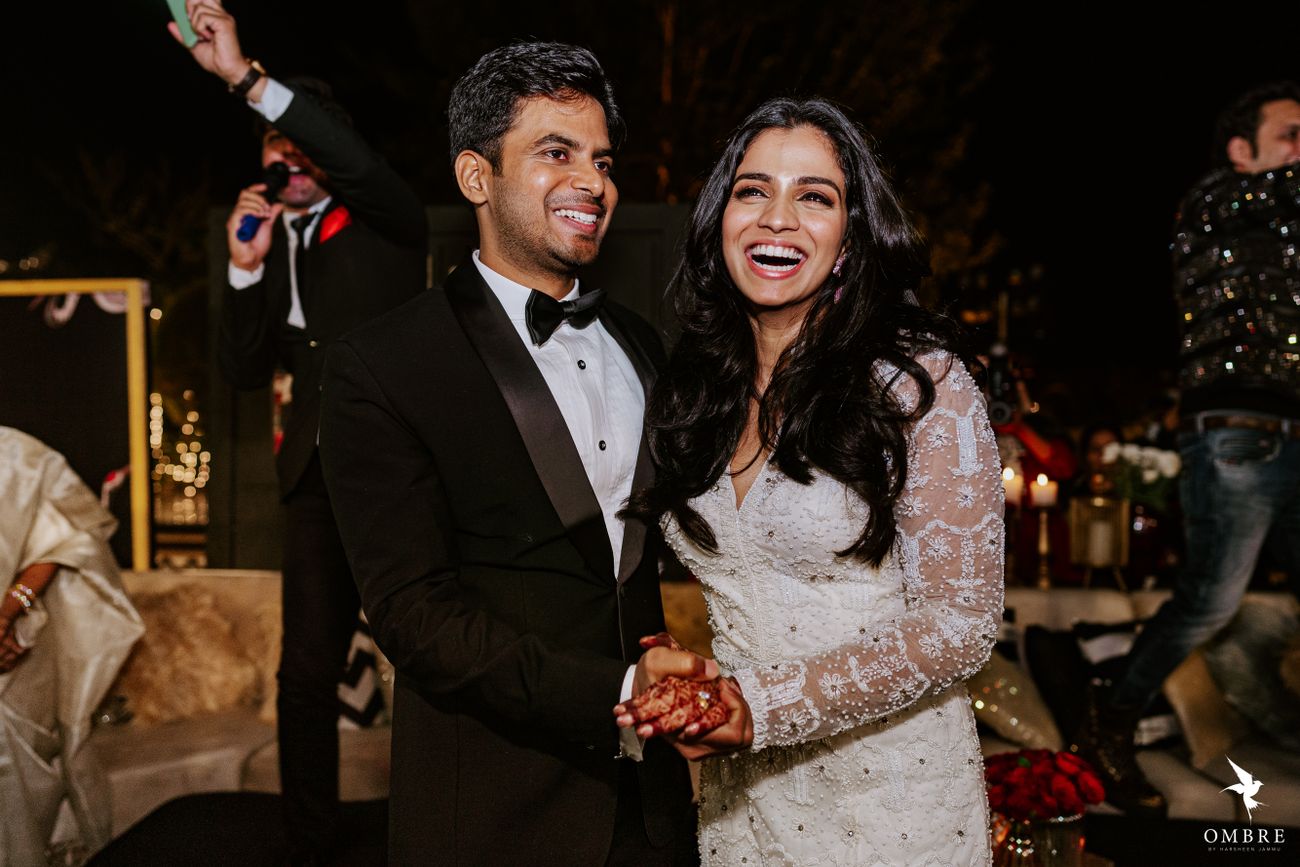 The Mehendi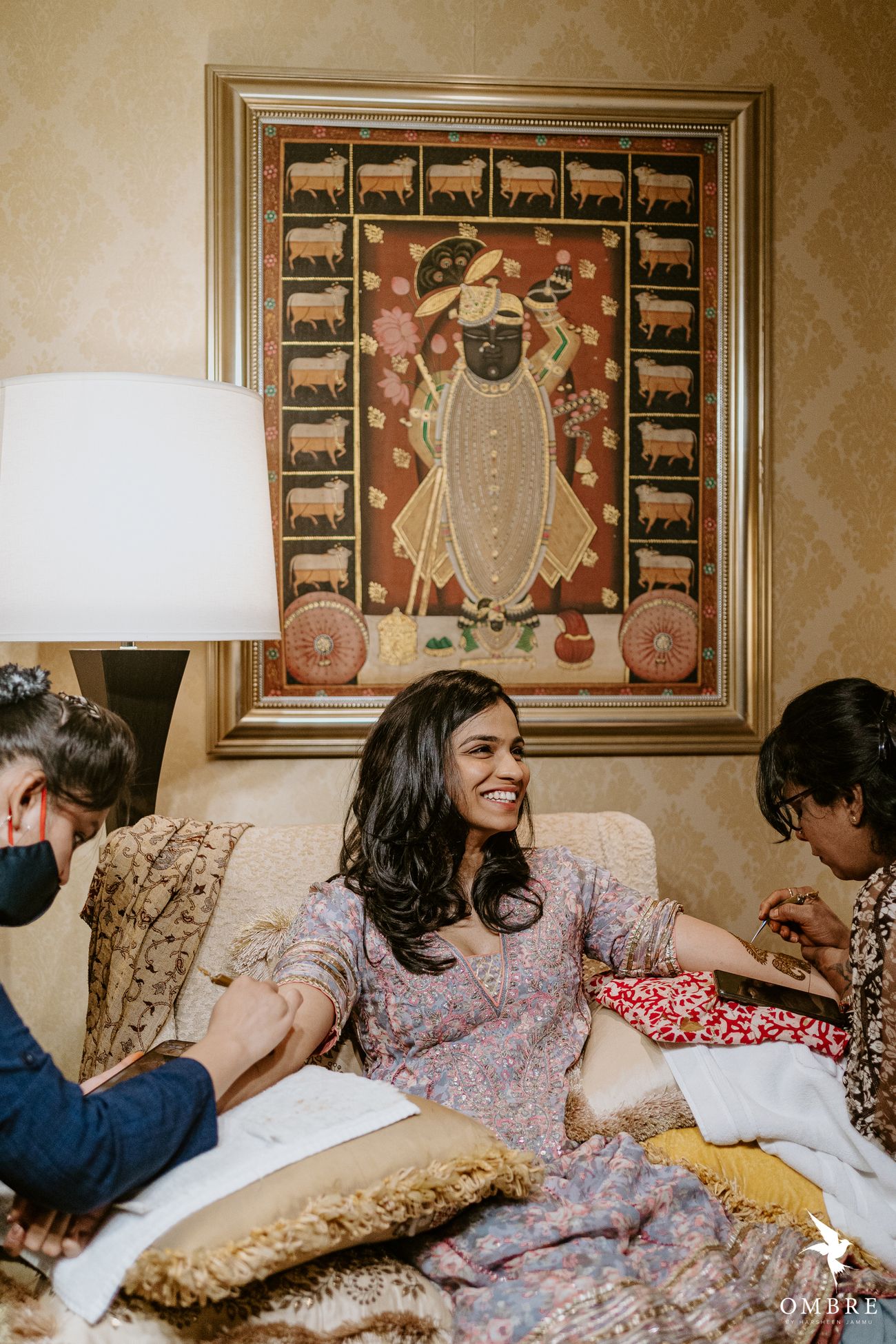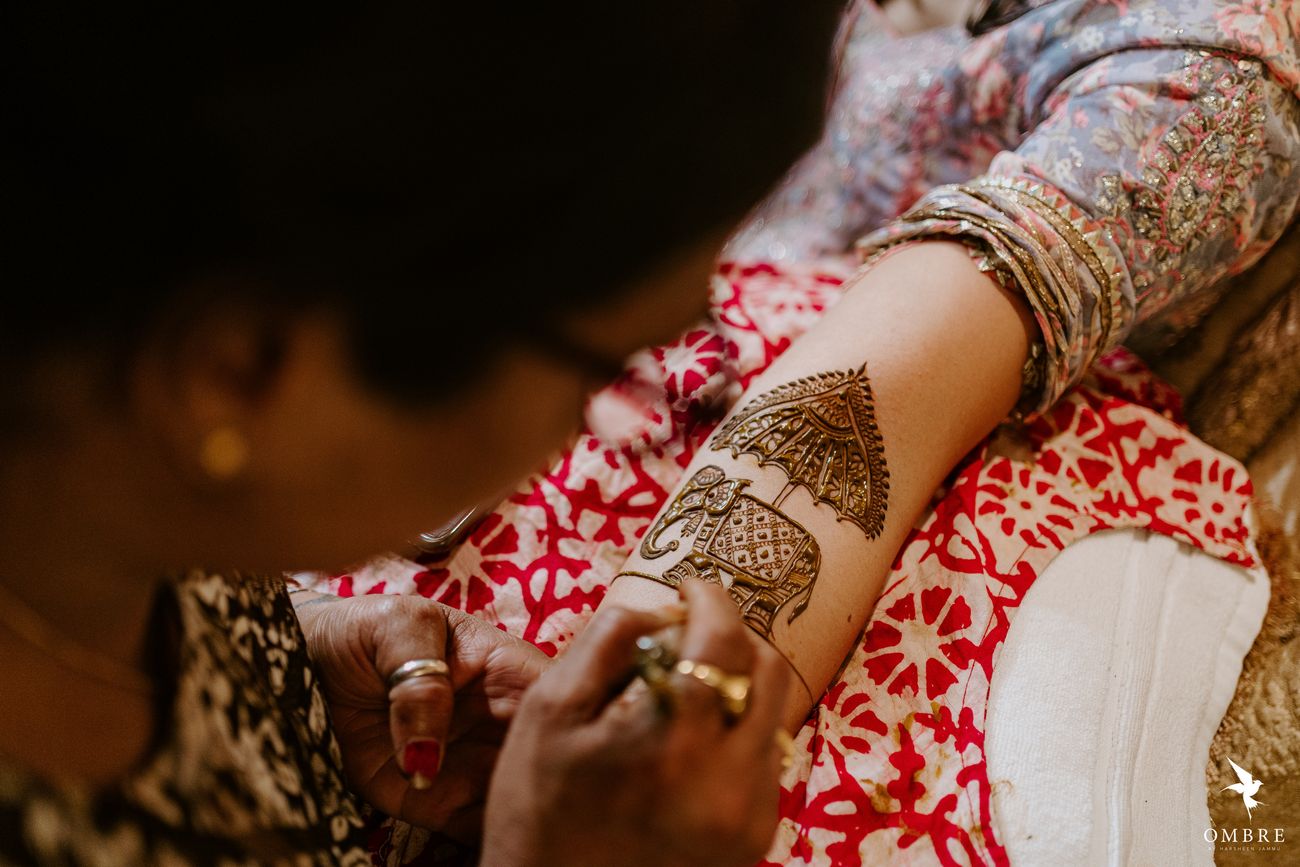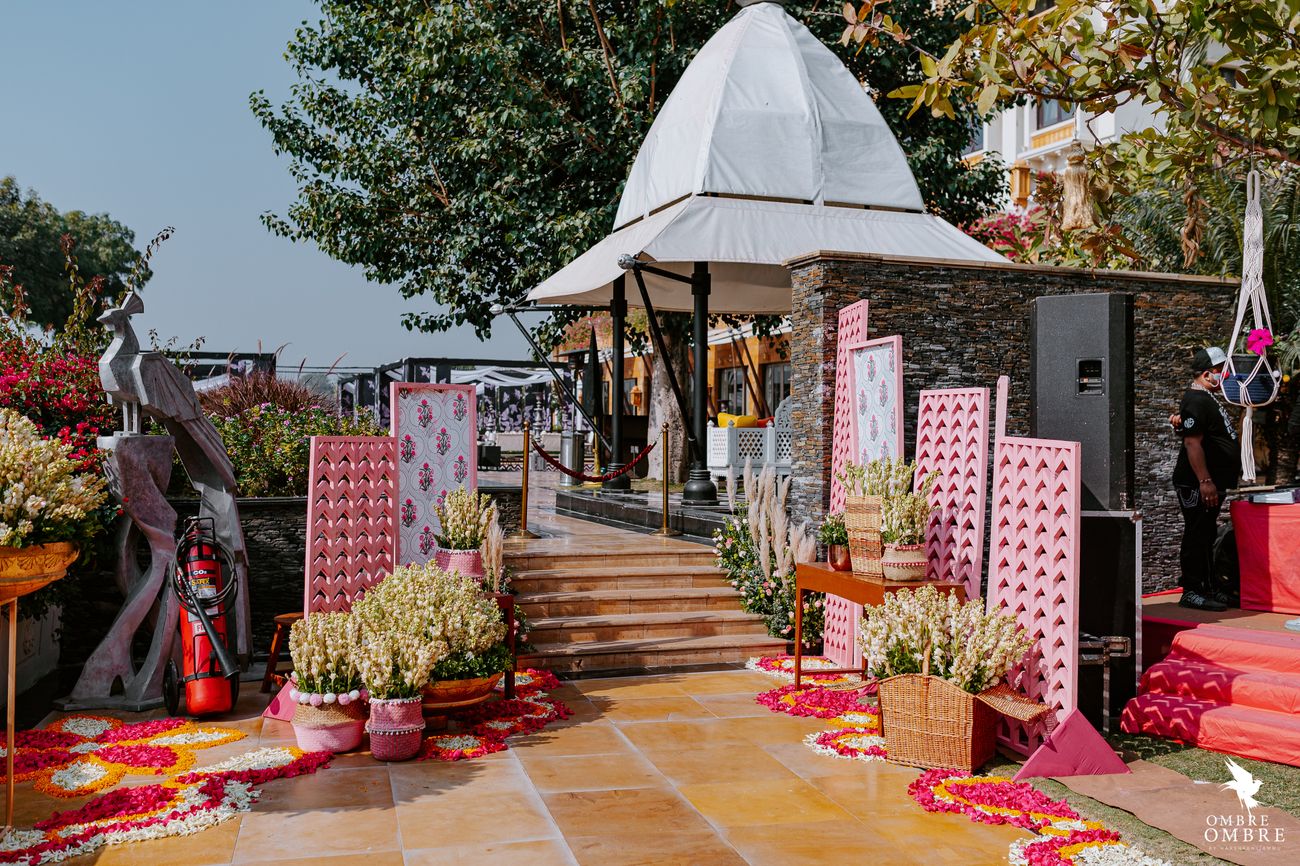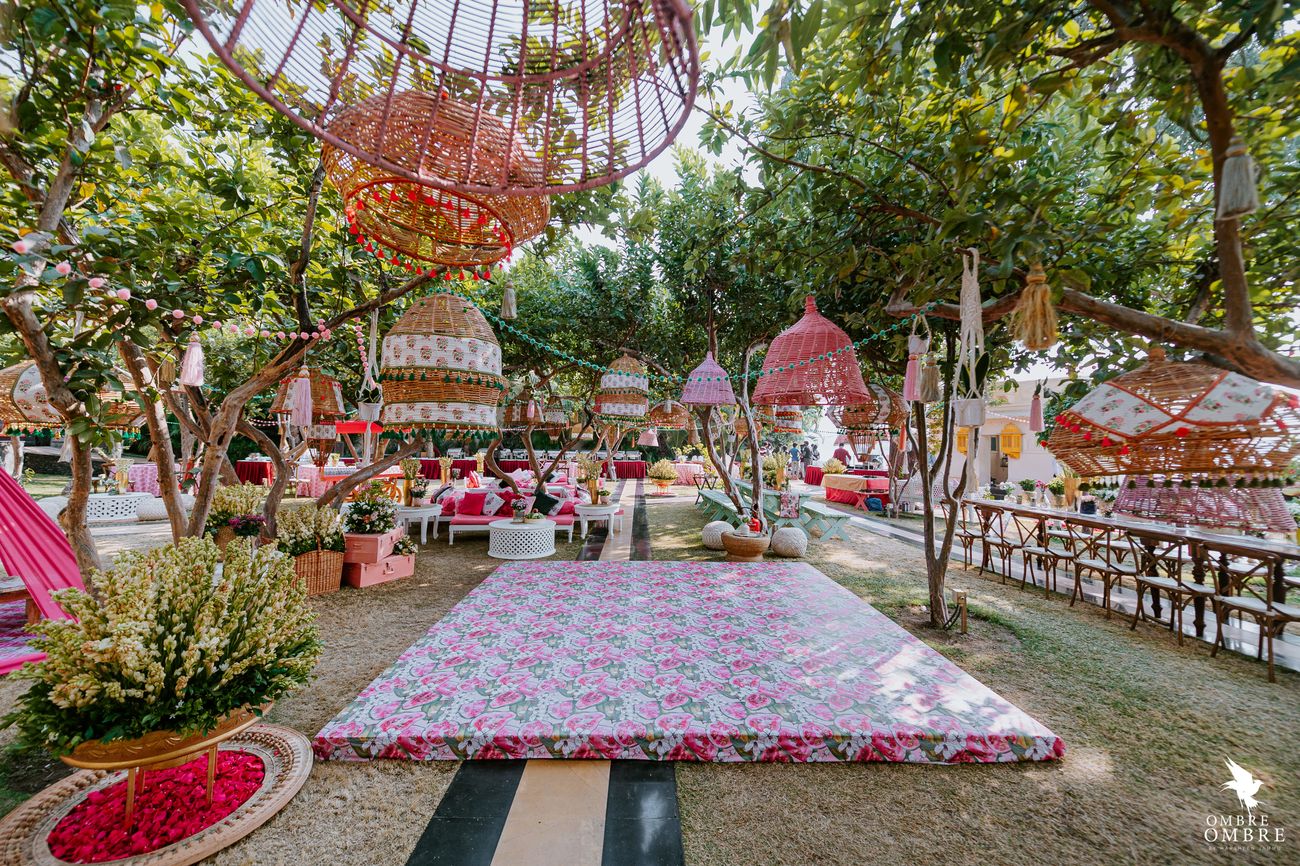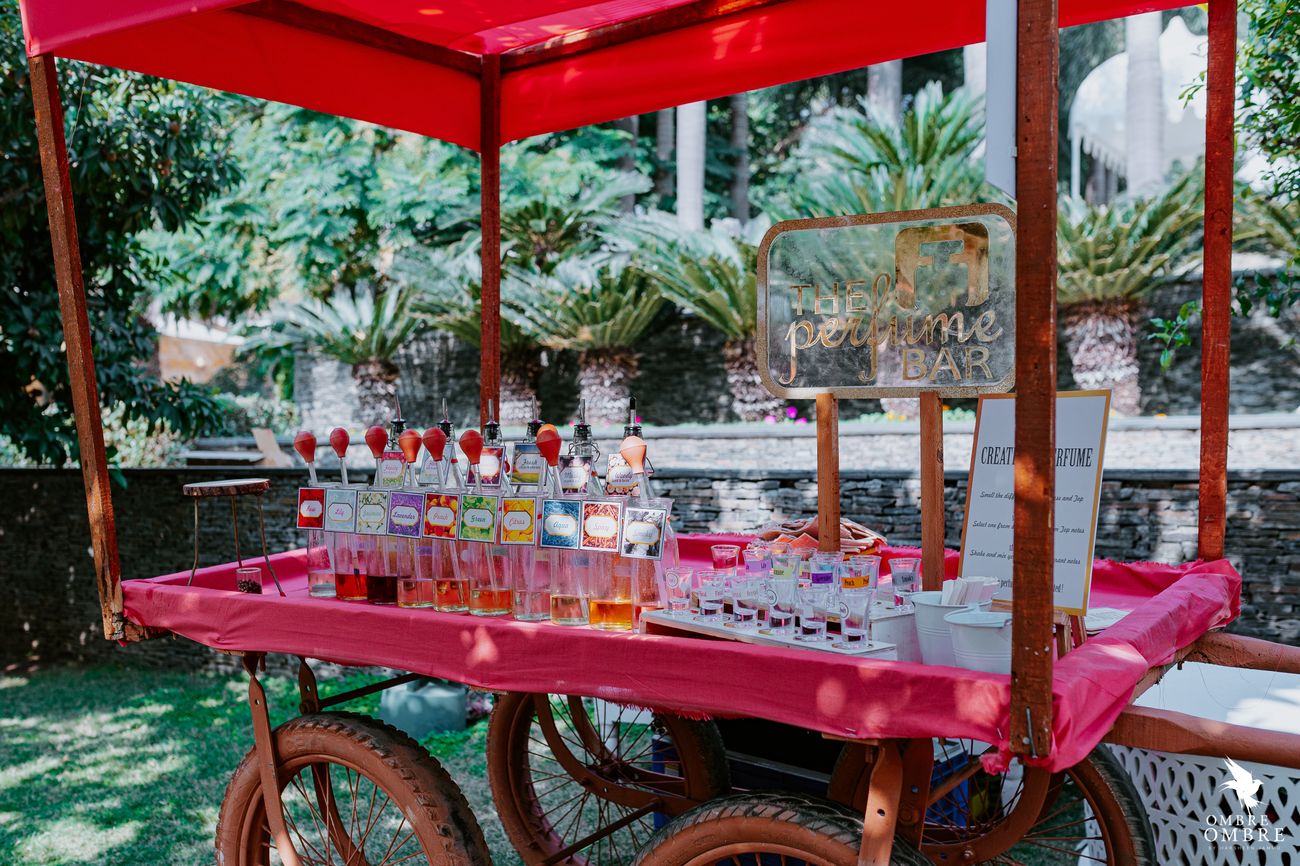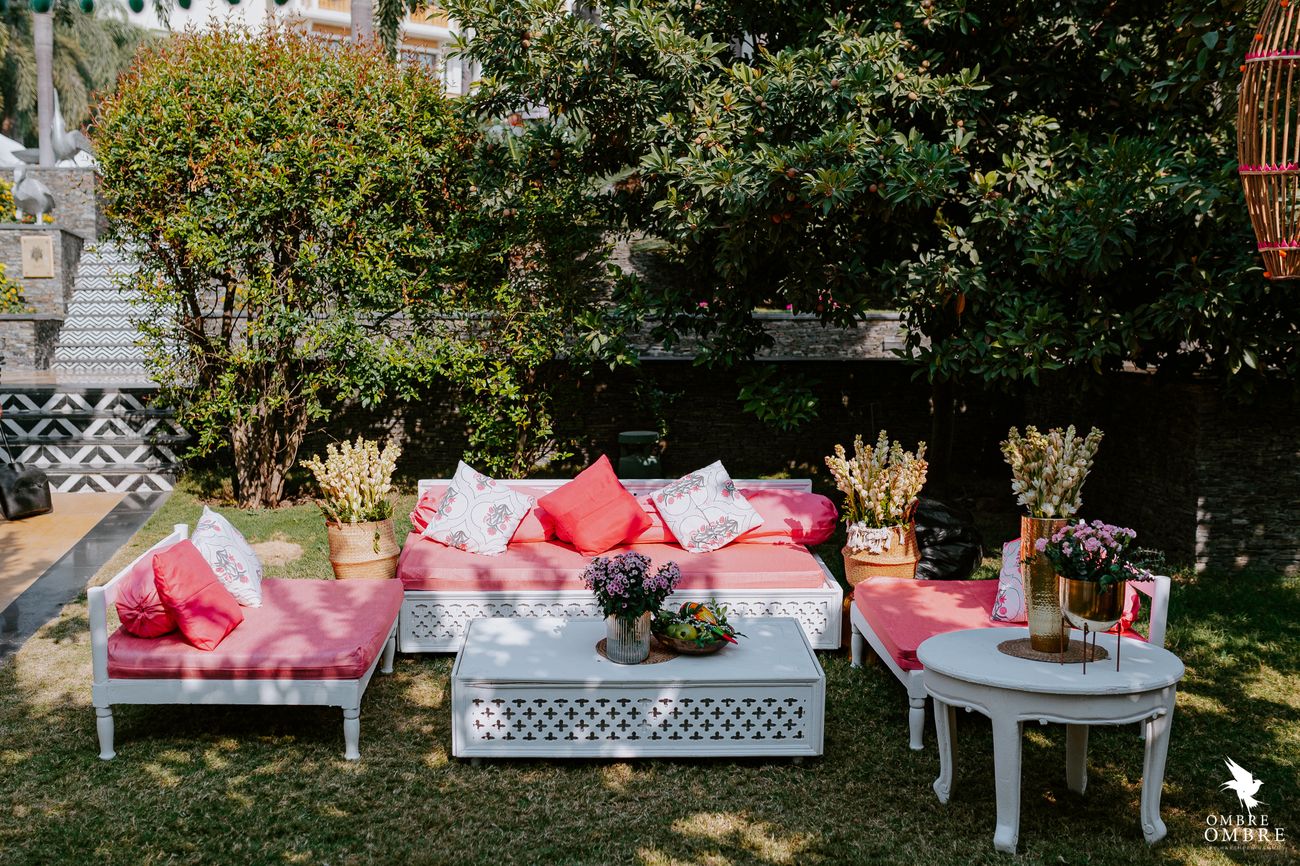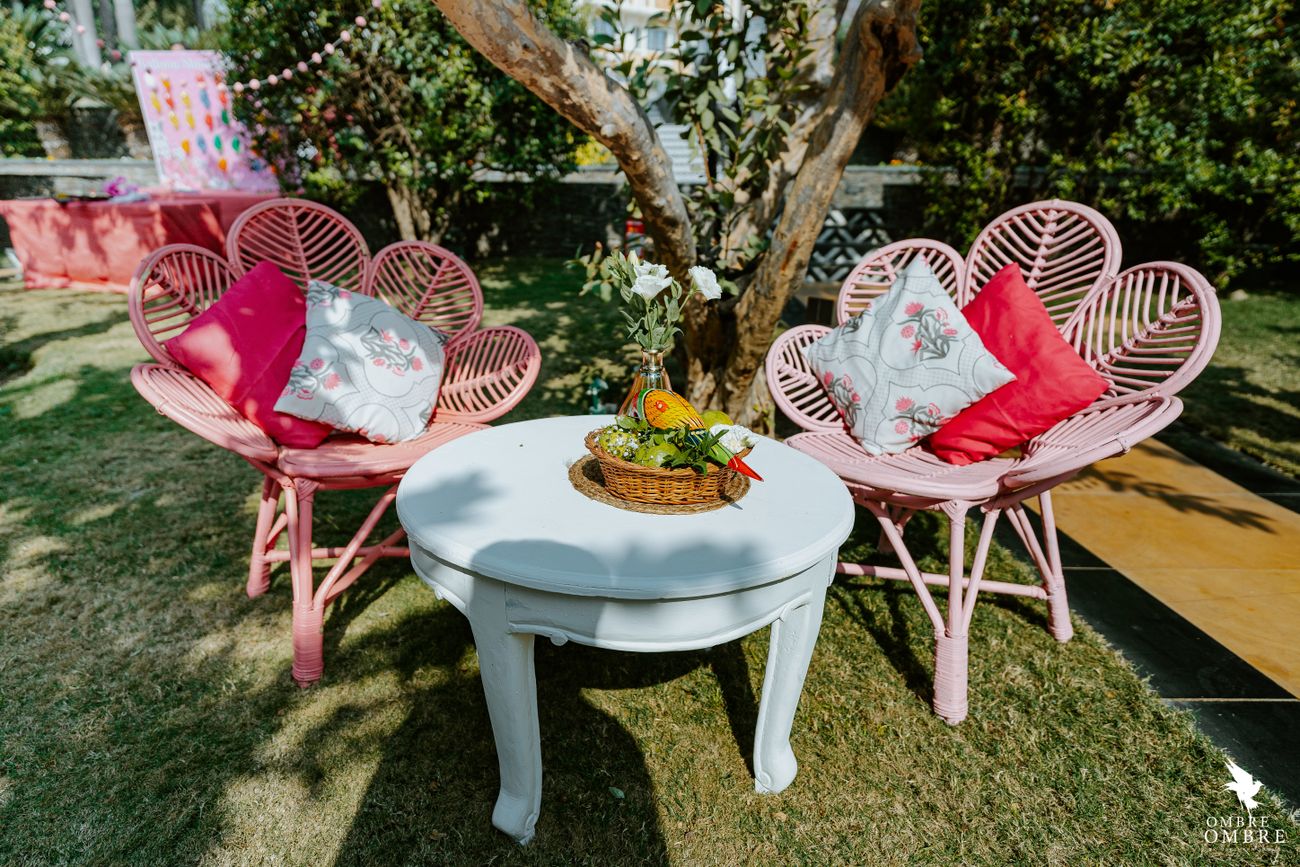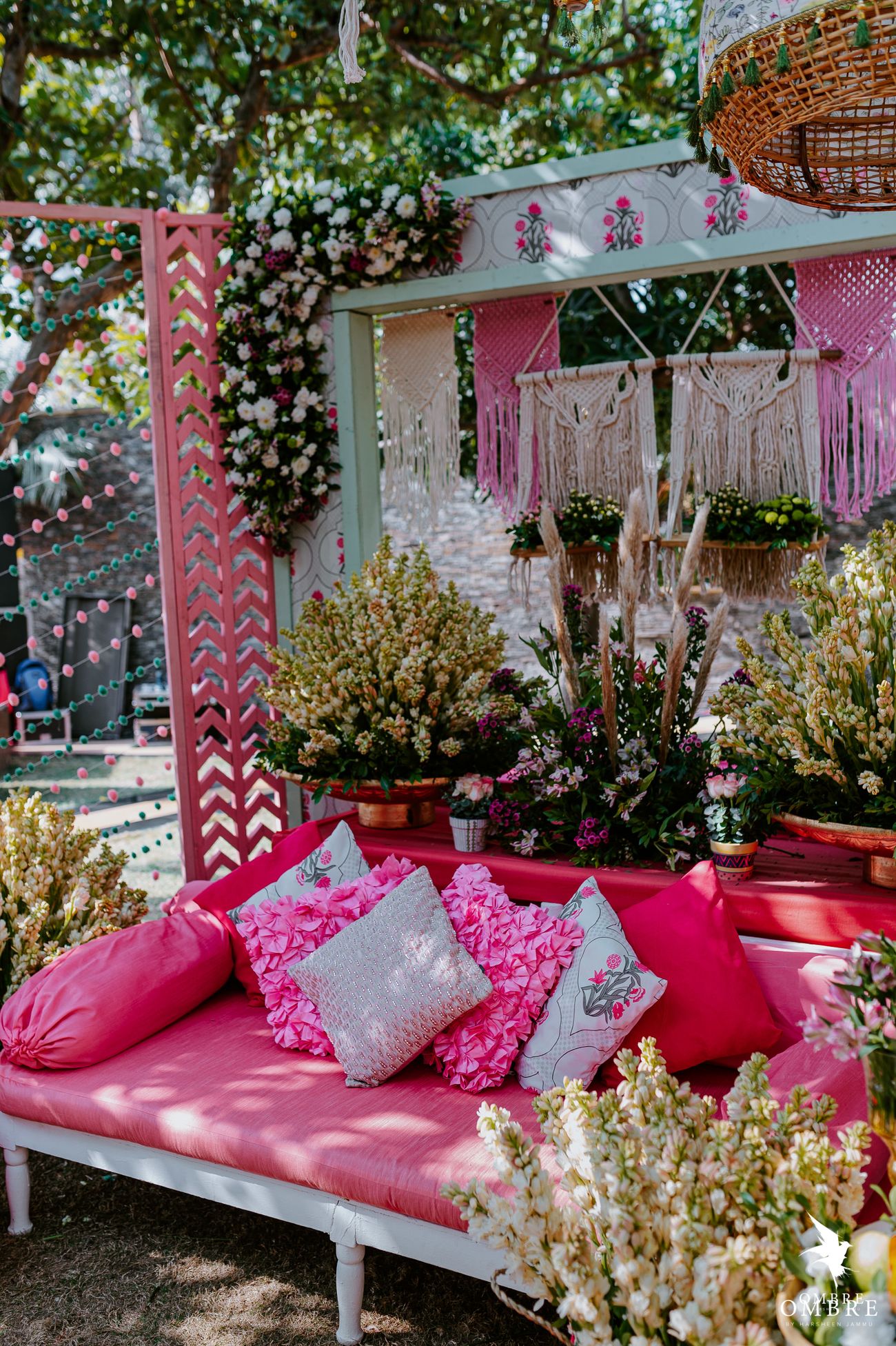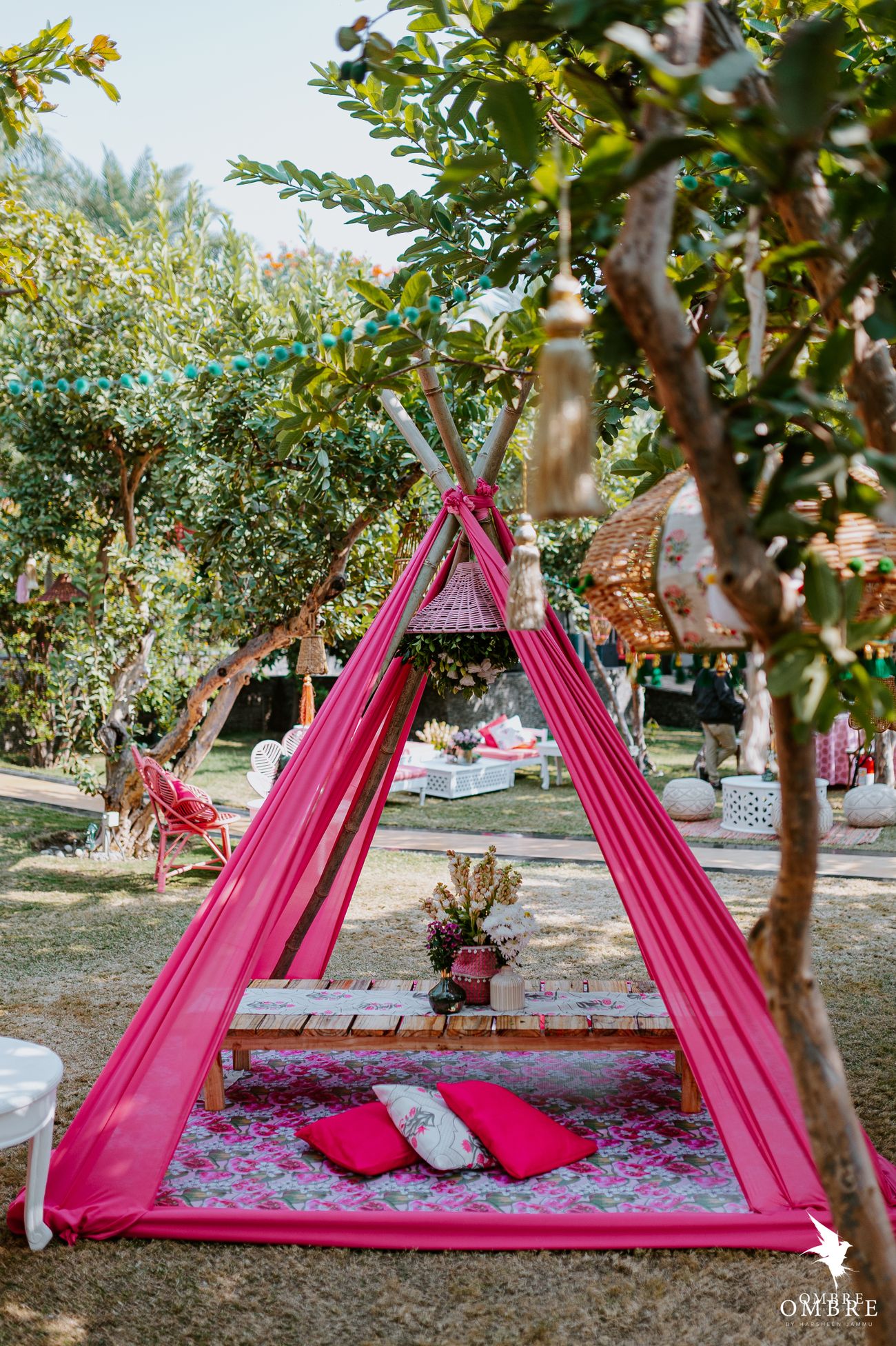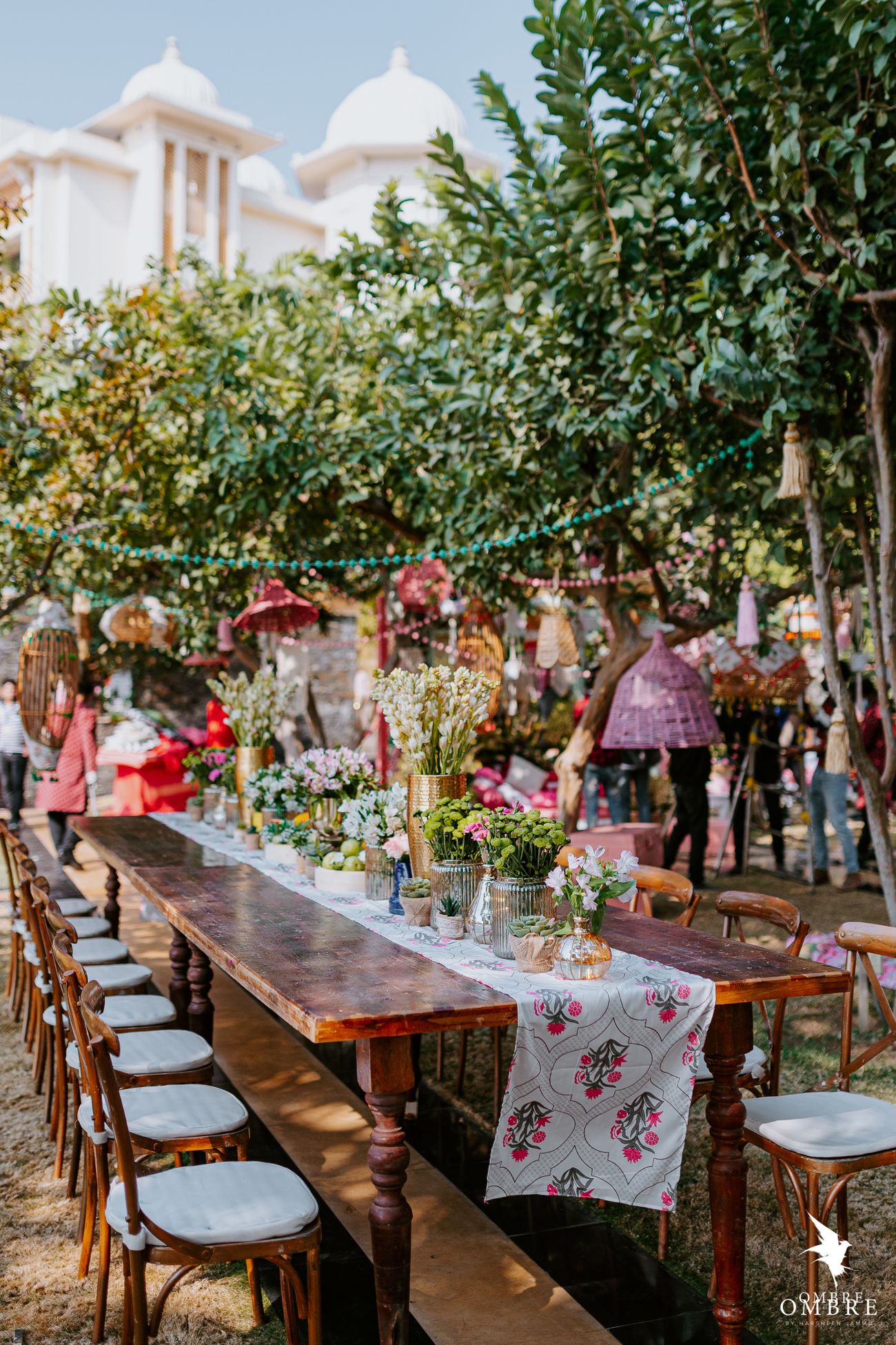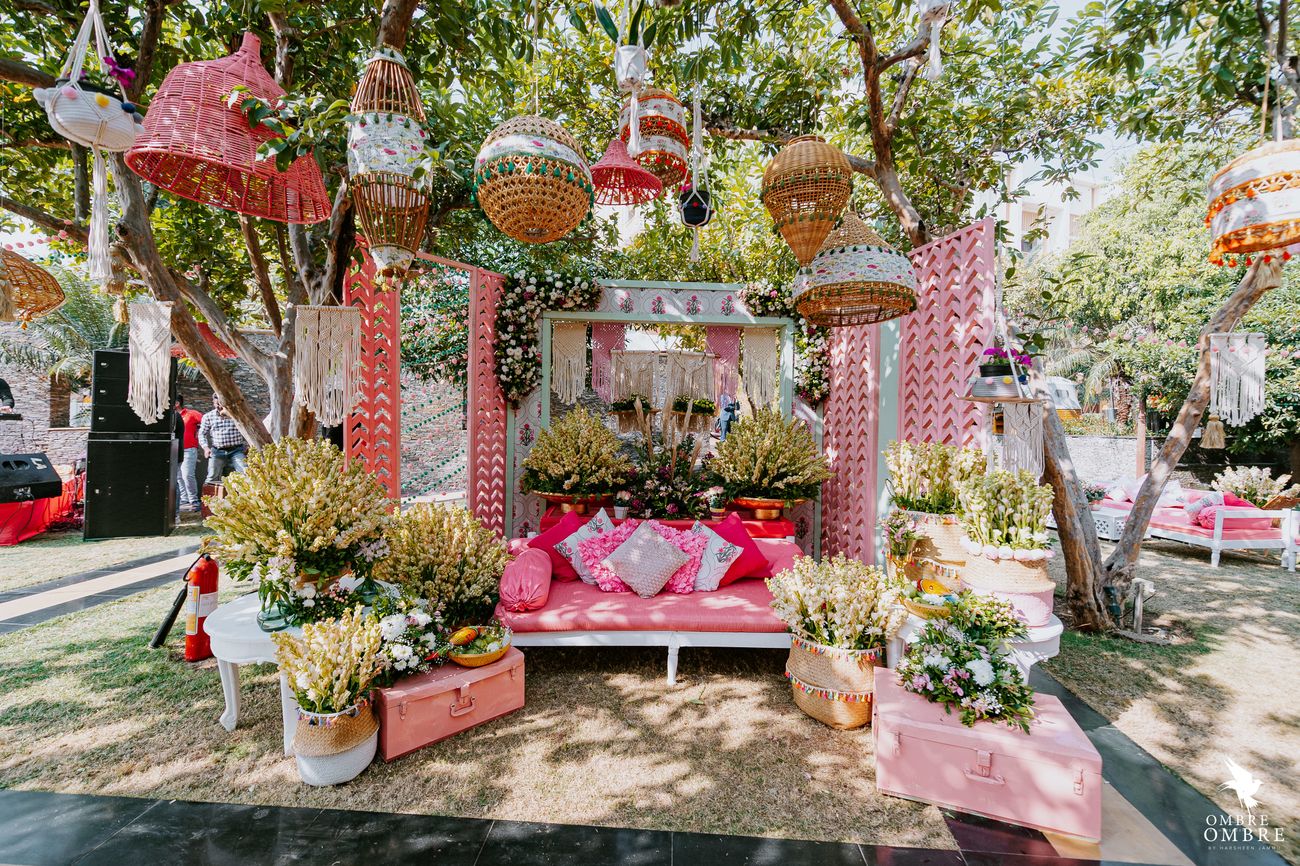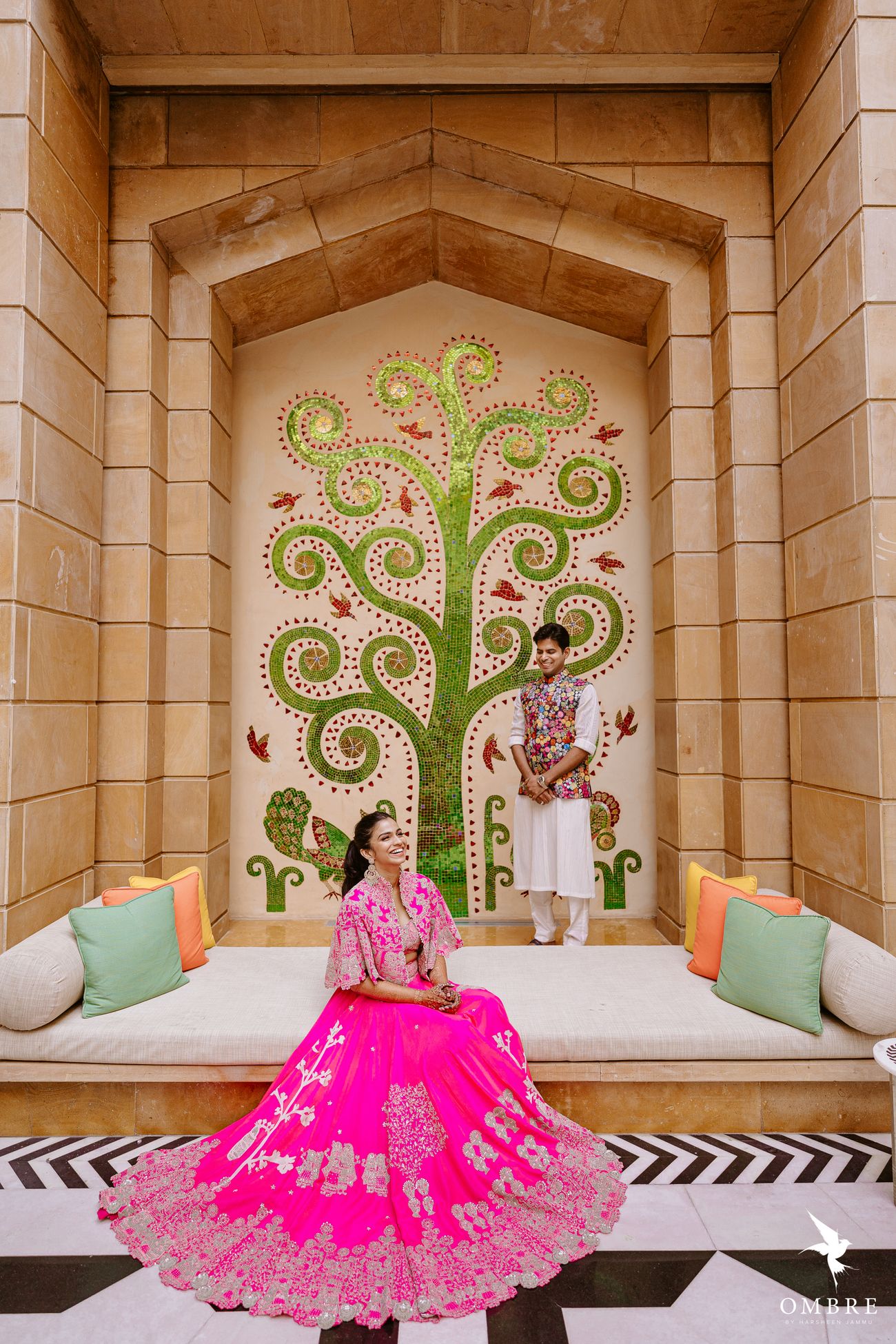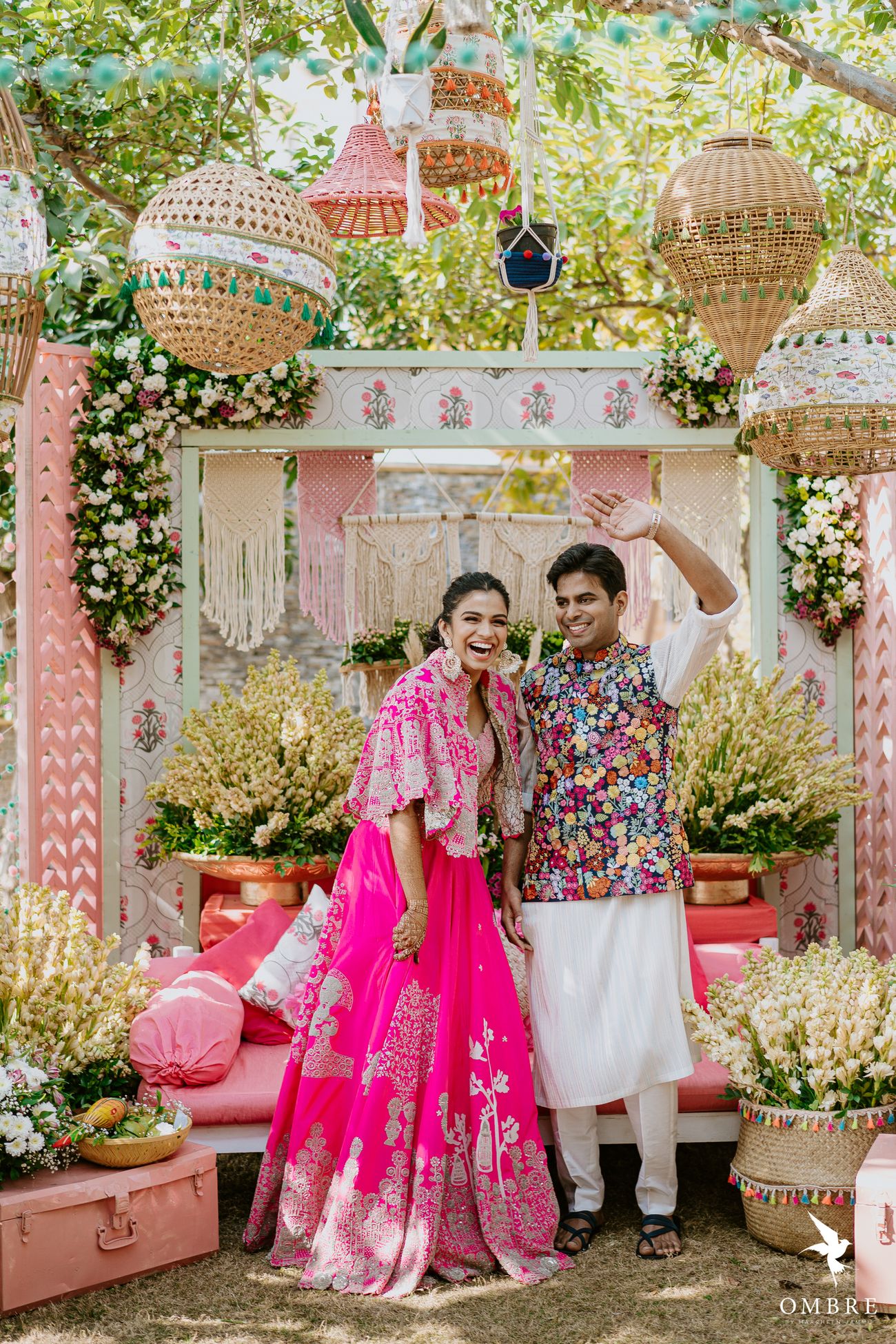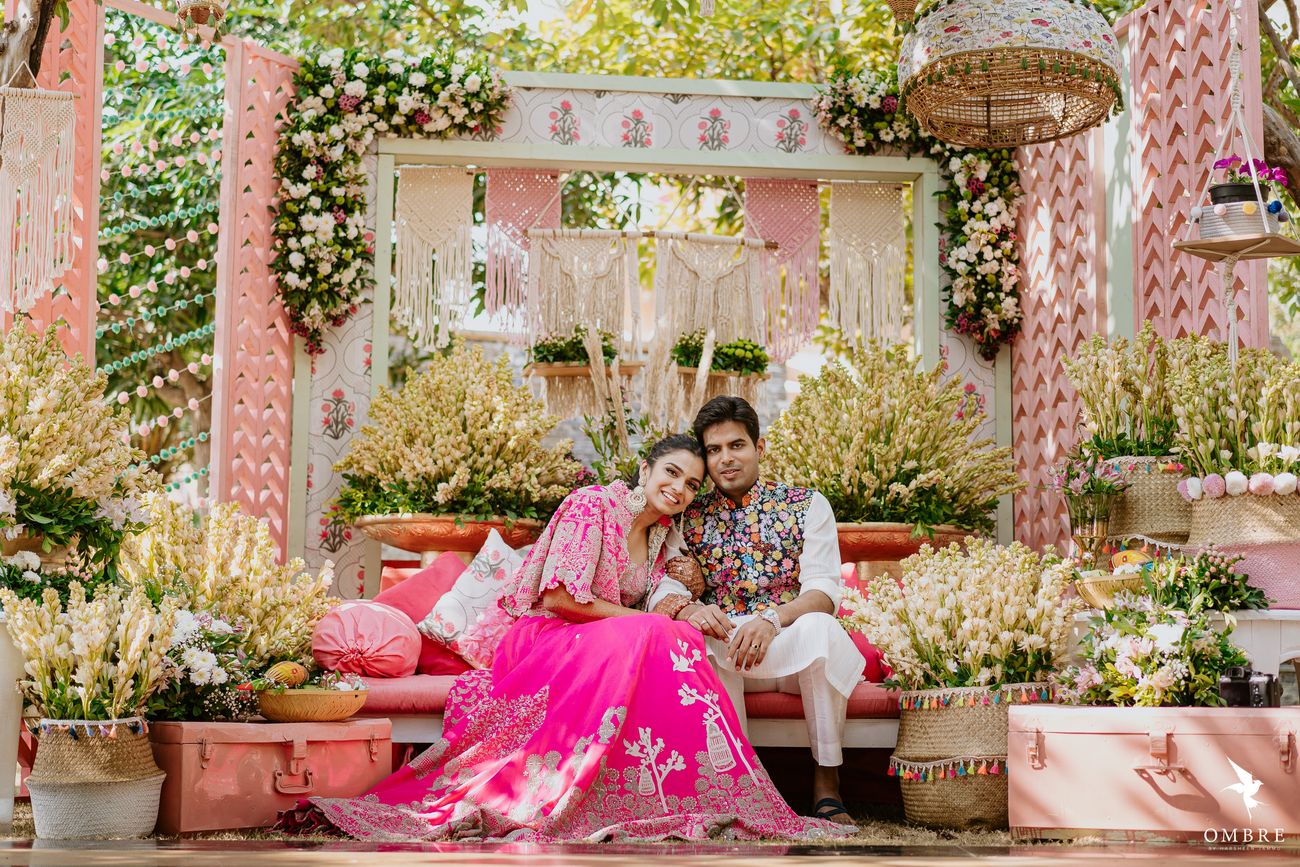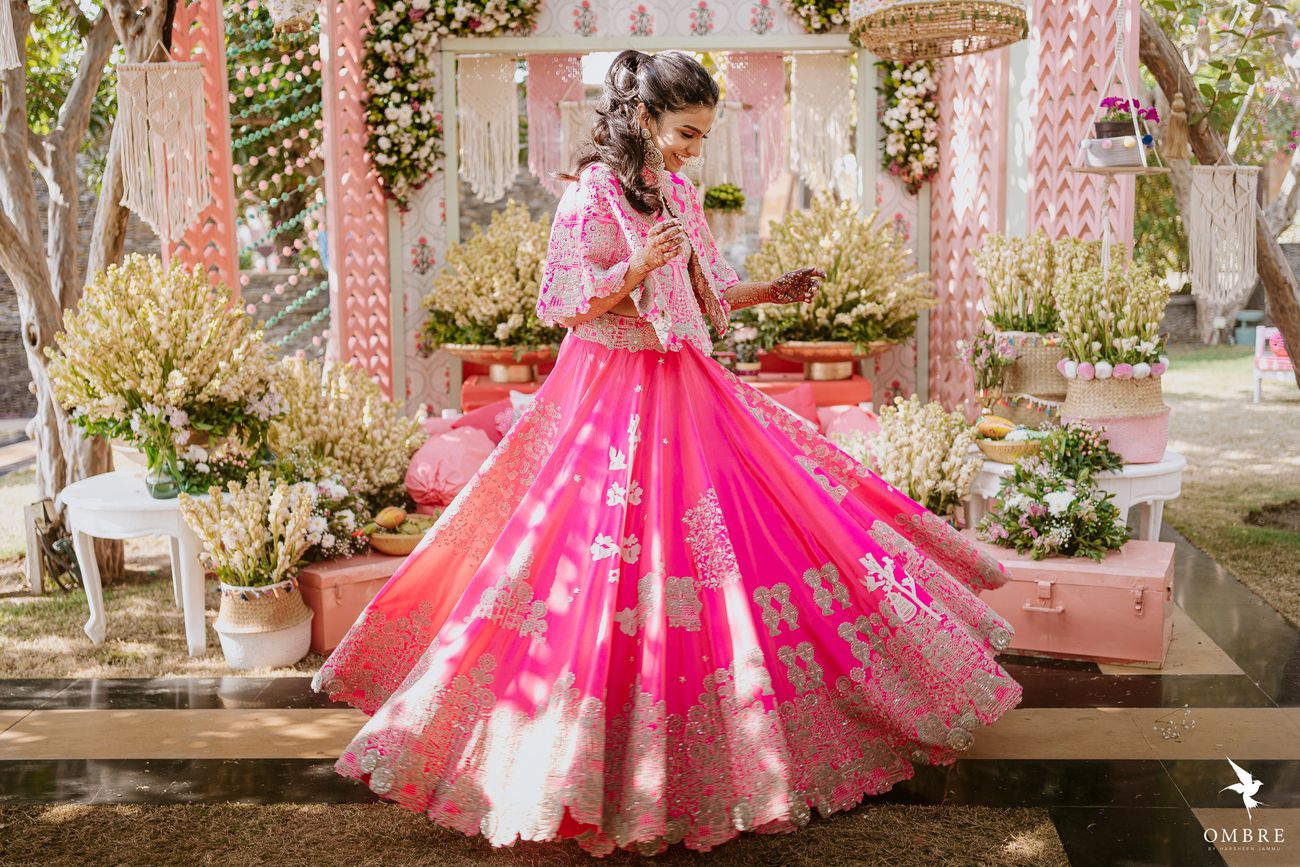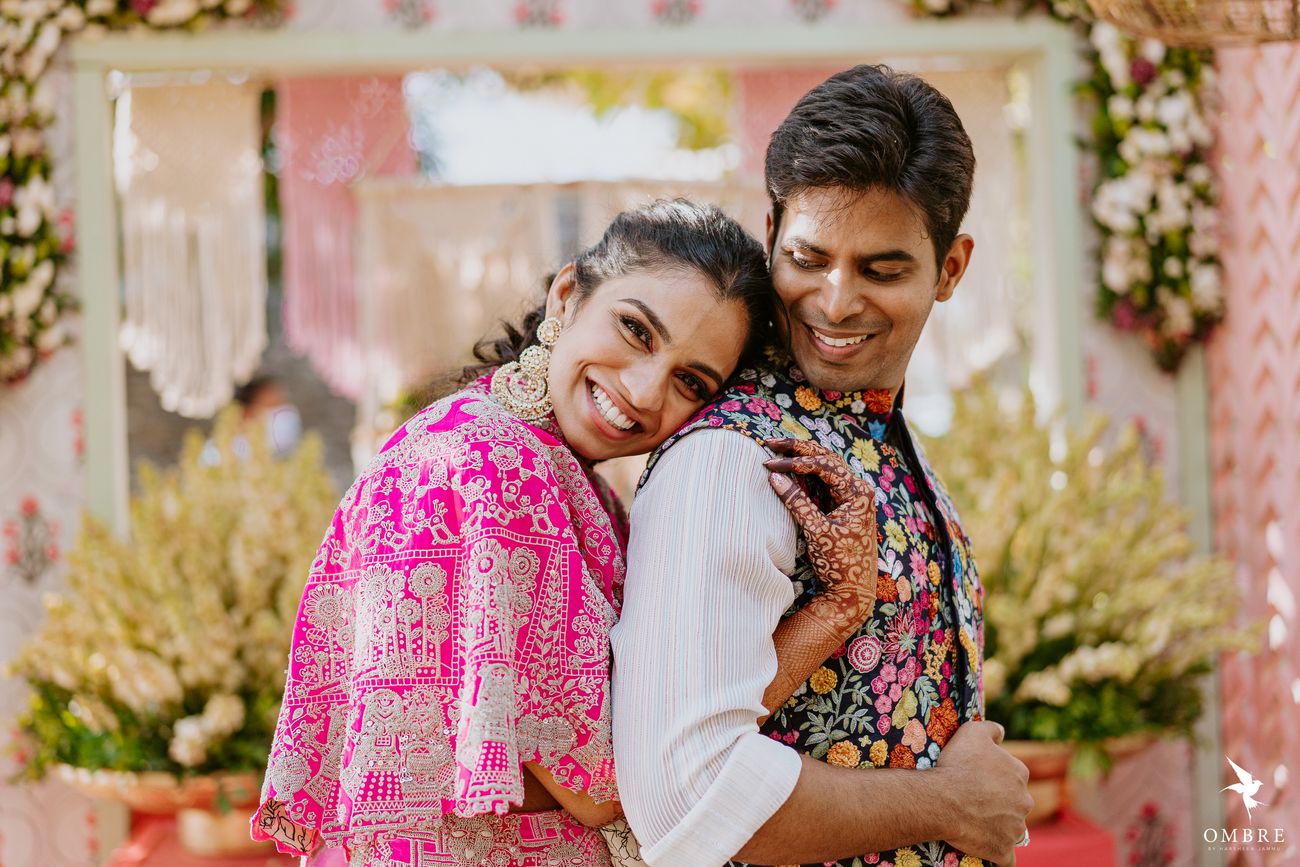 The Sangeet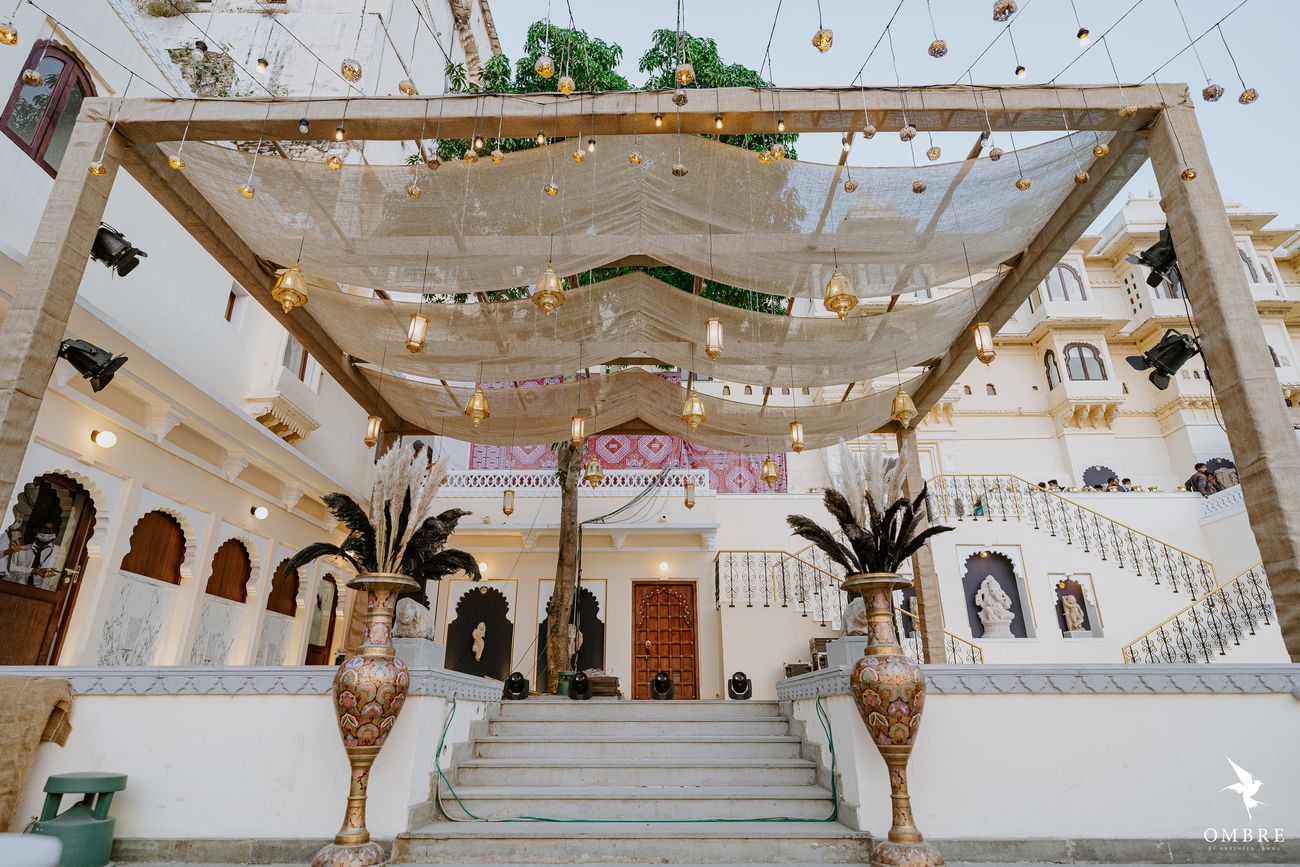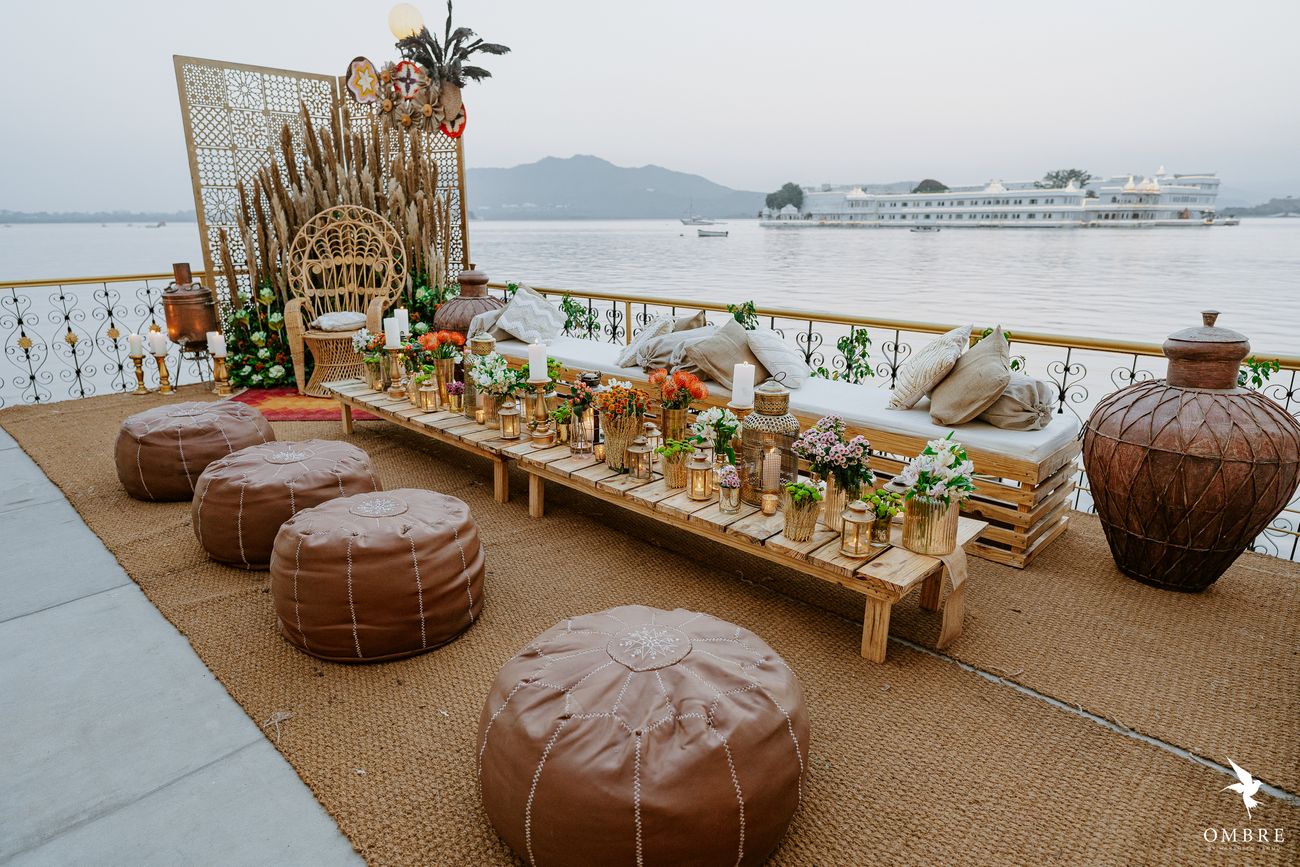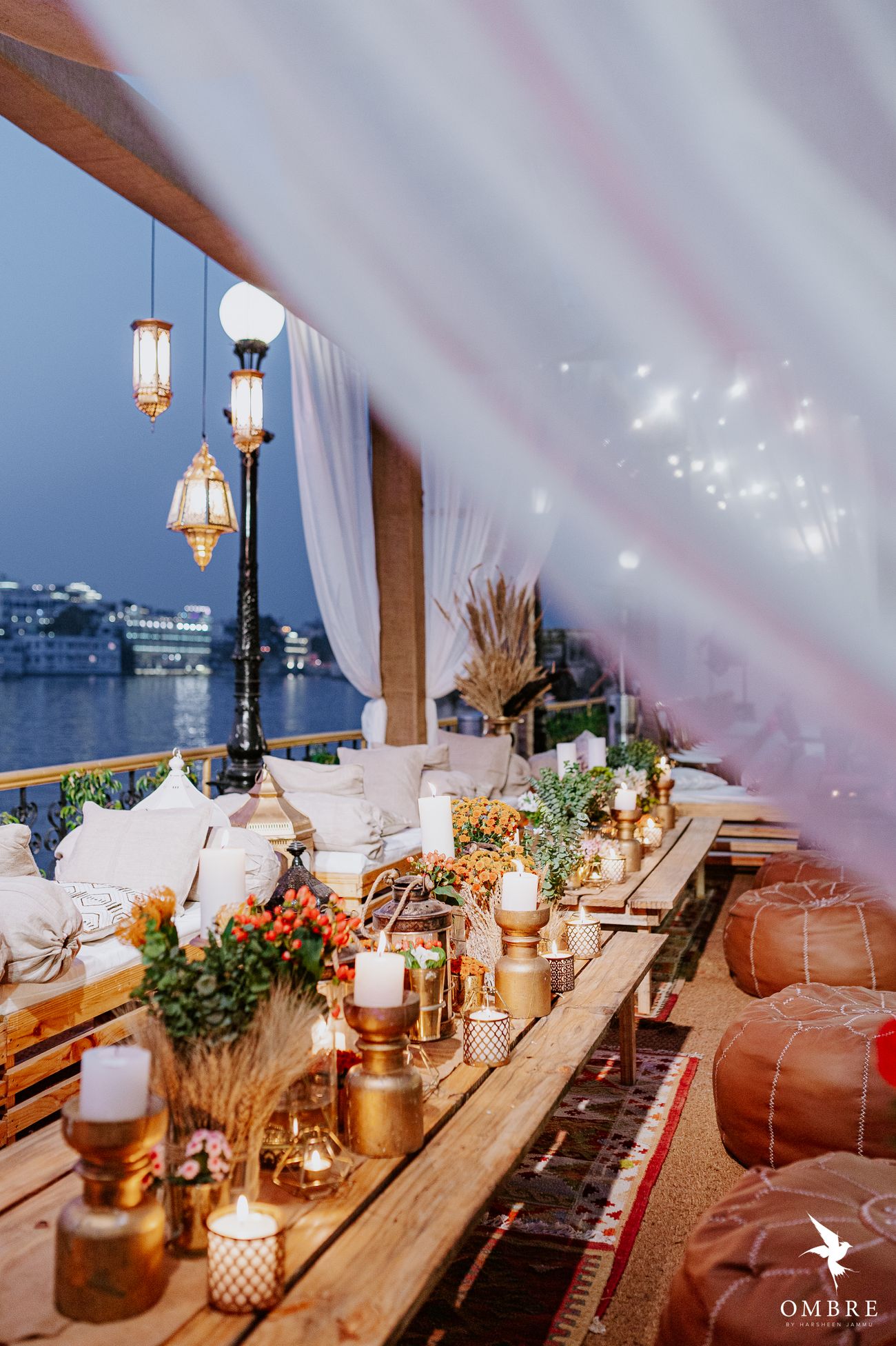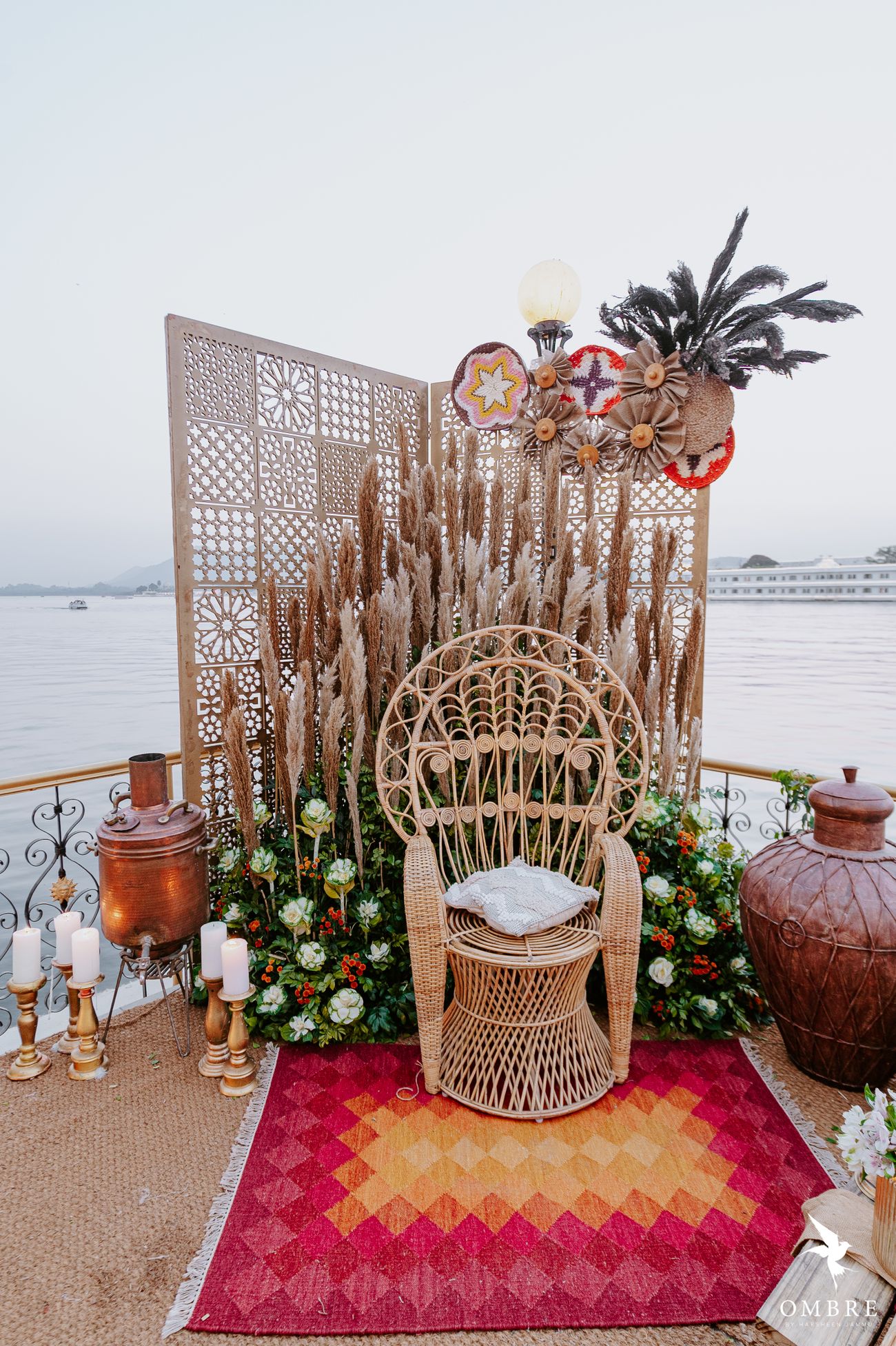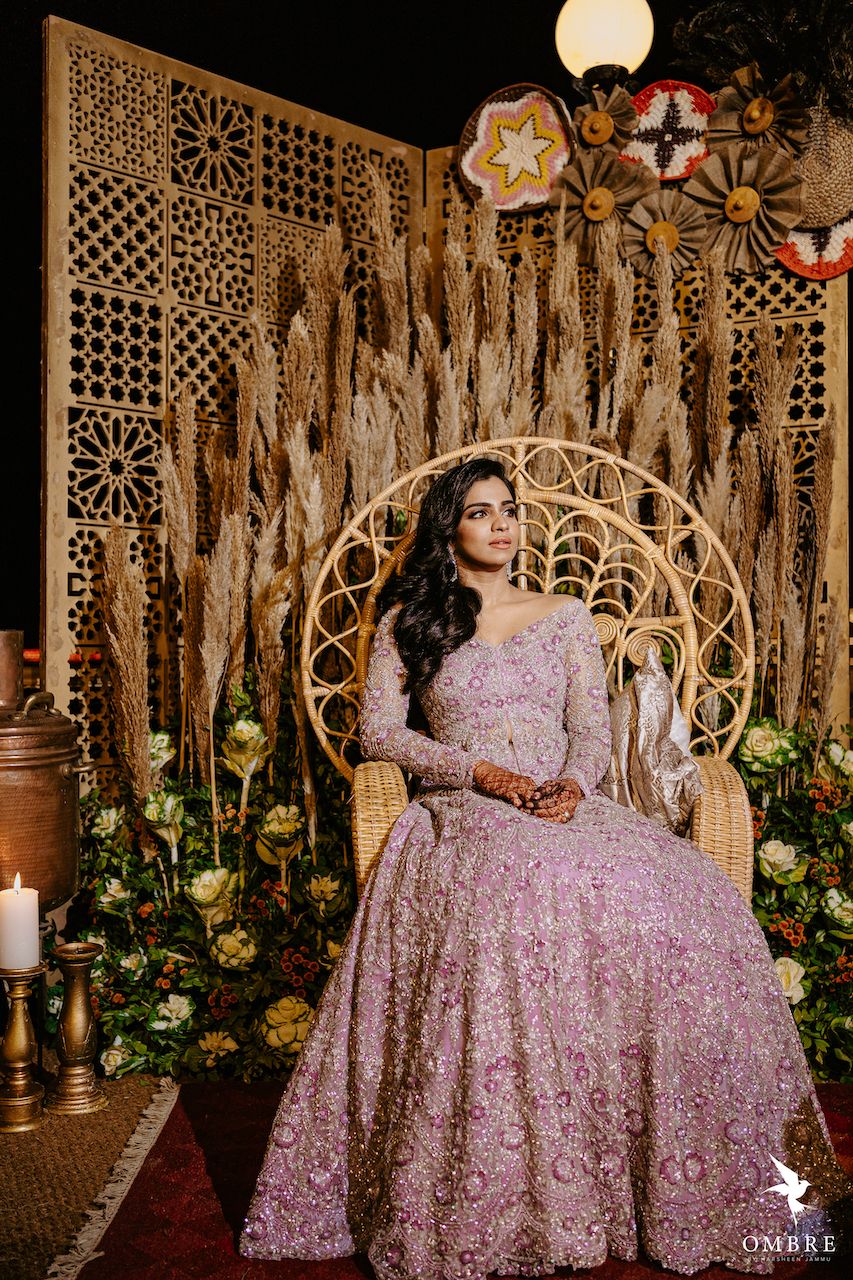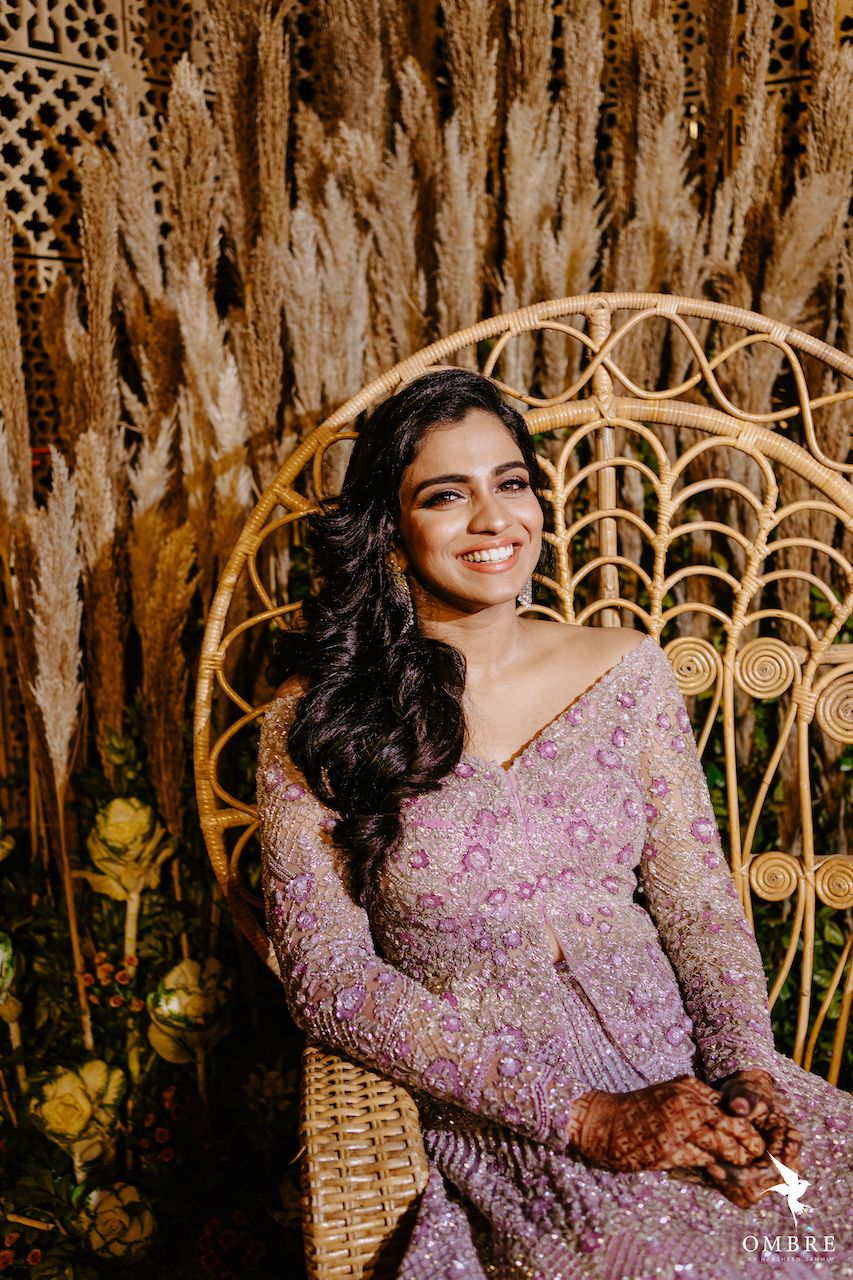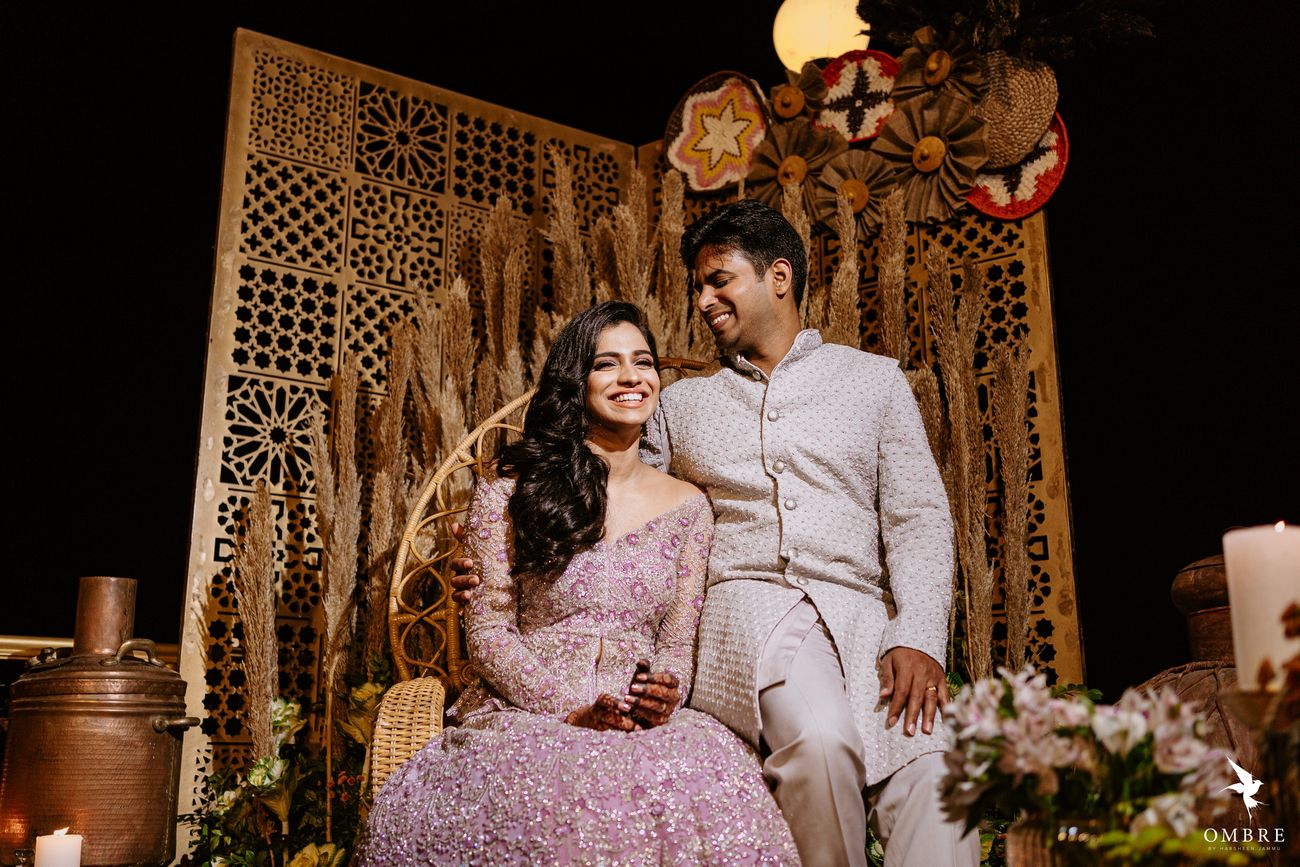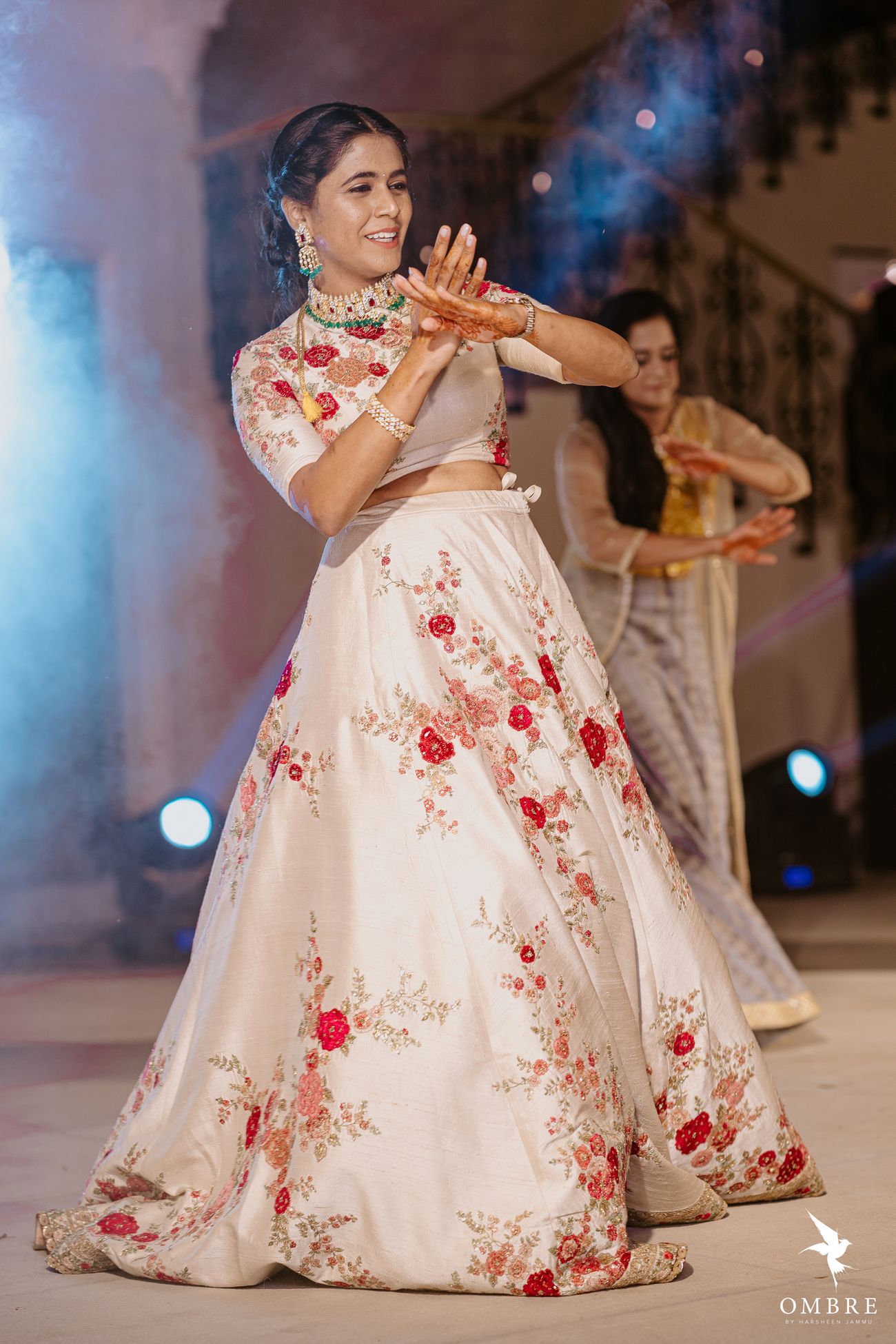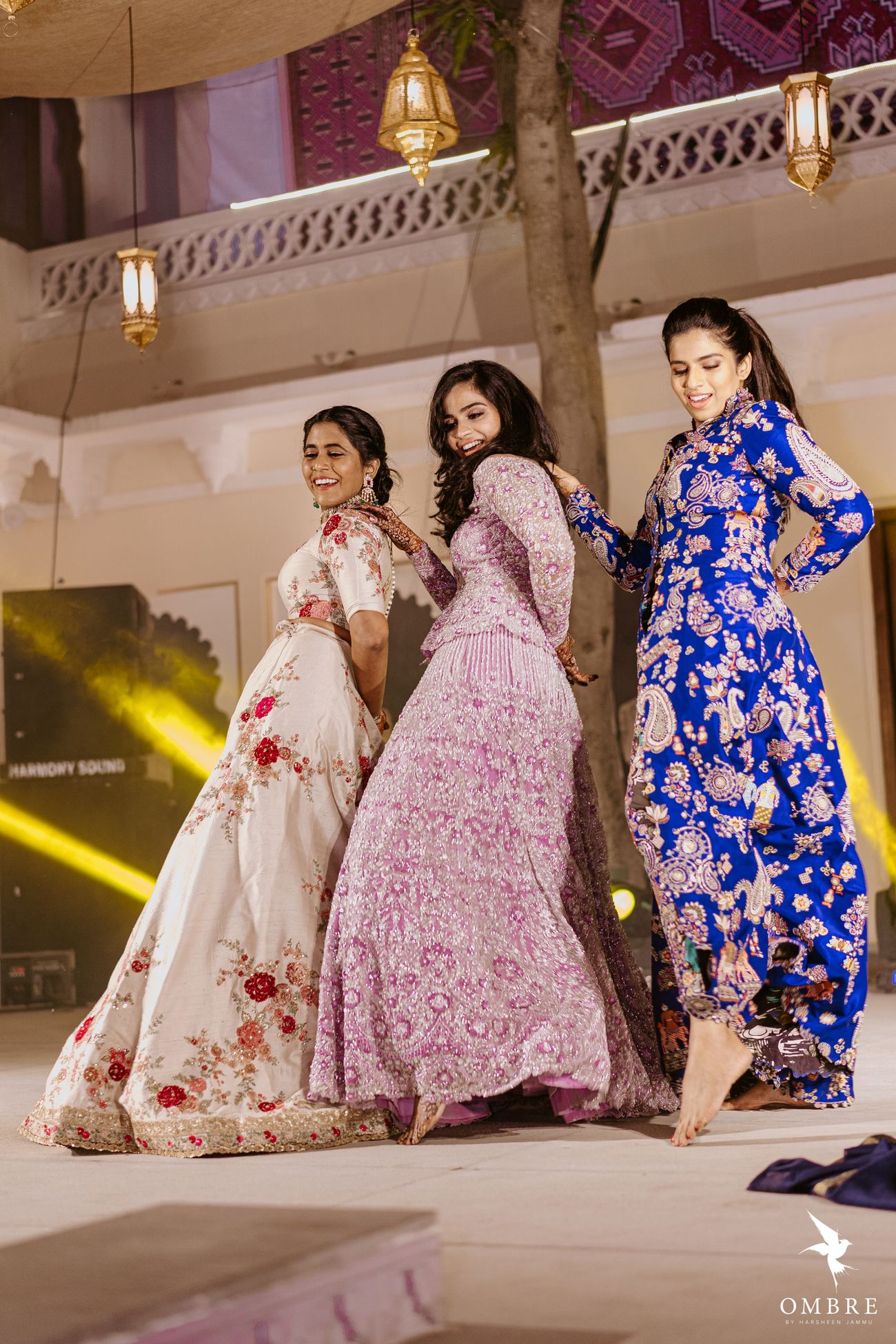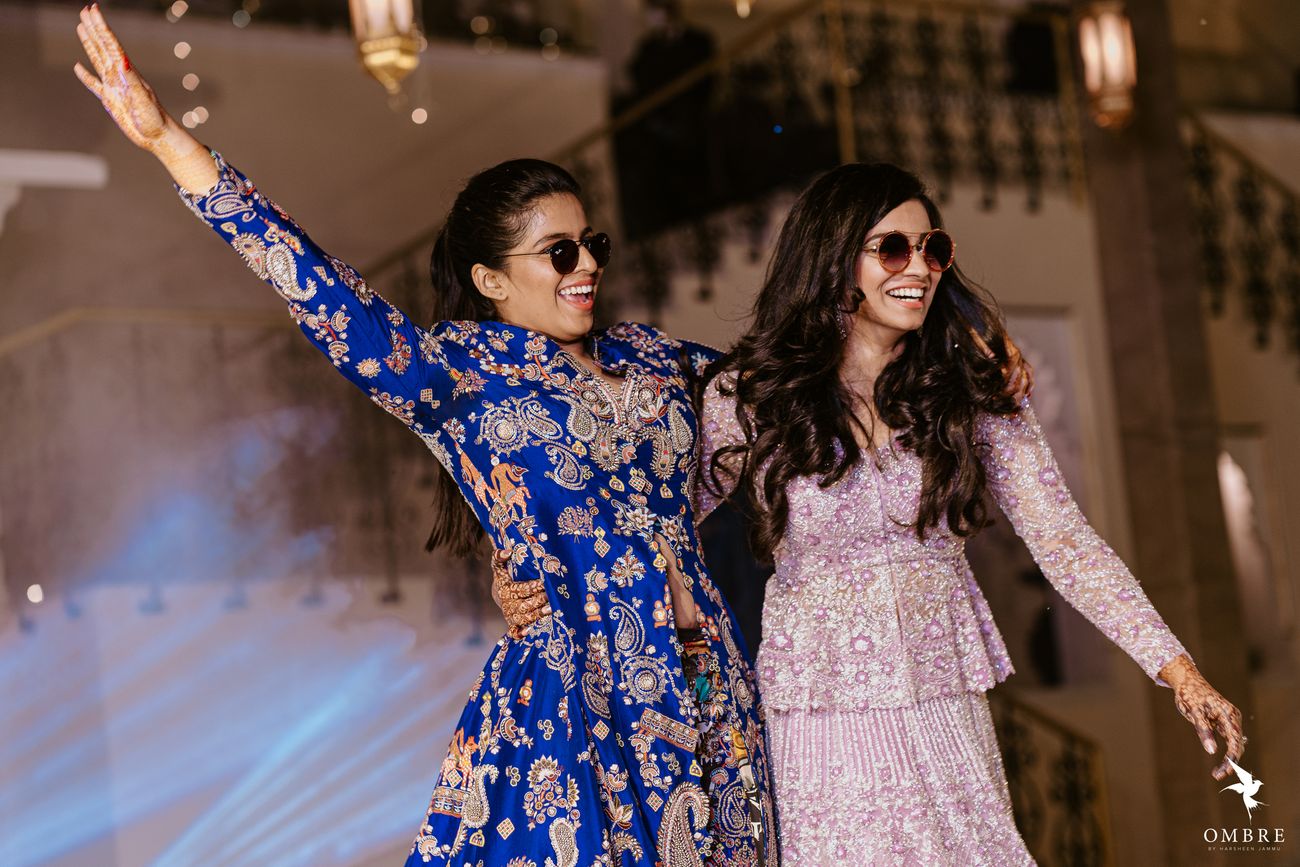 The Haldi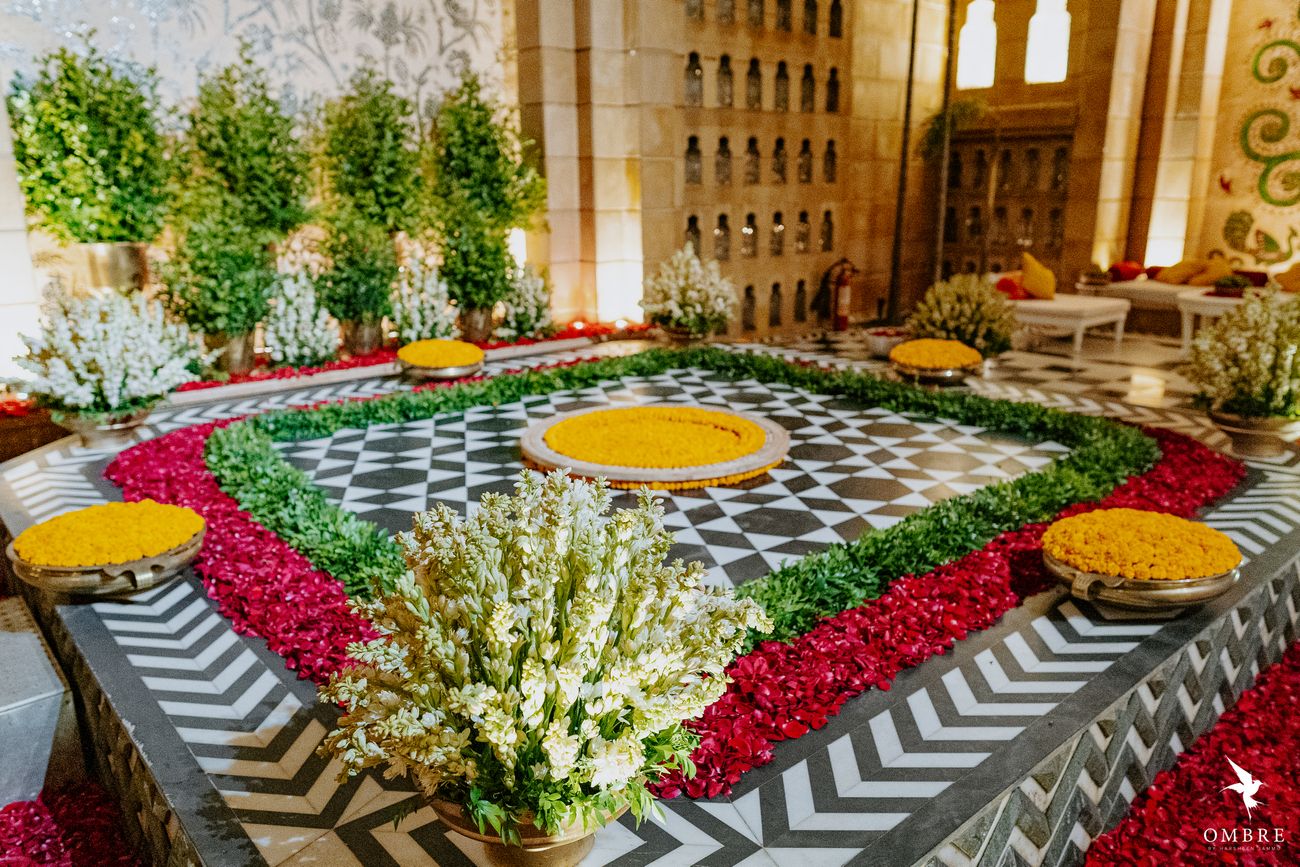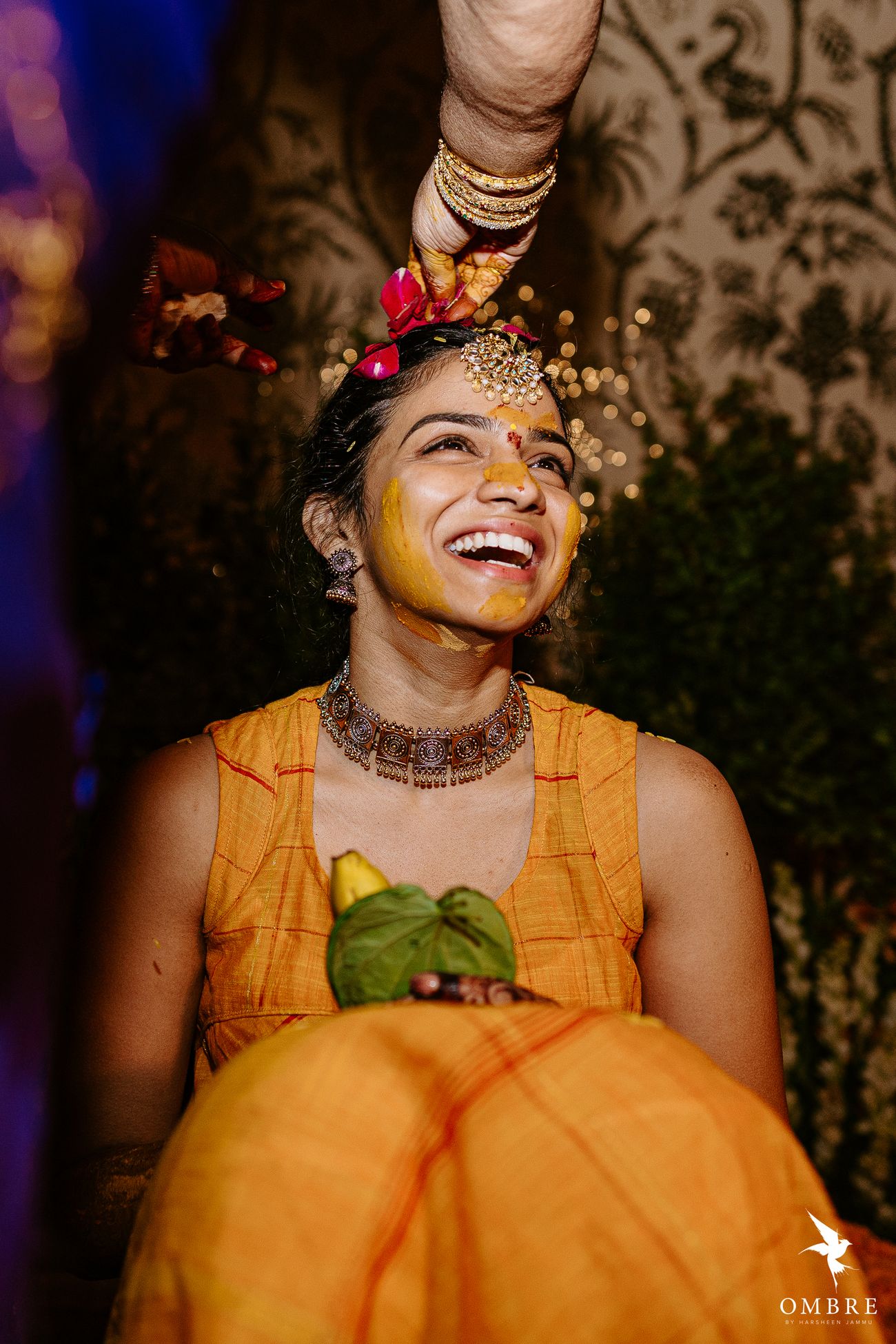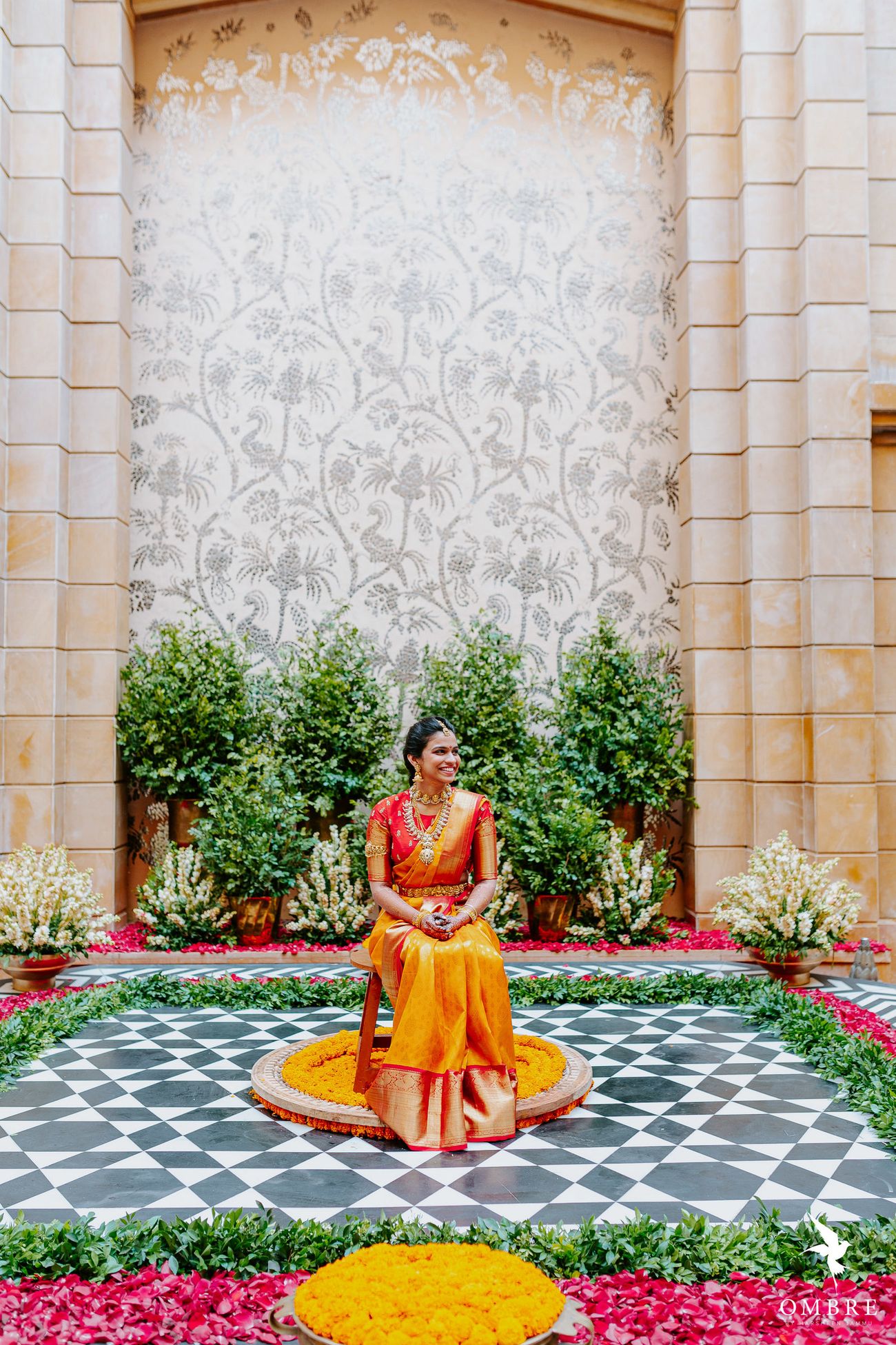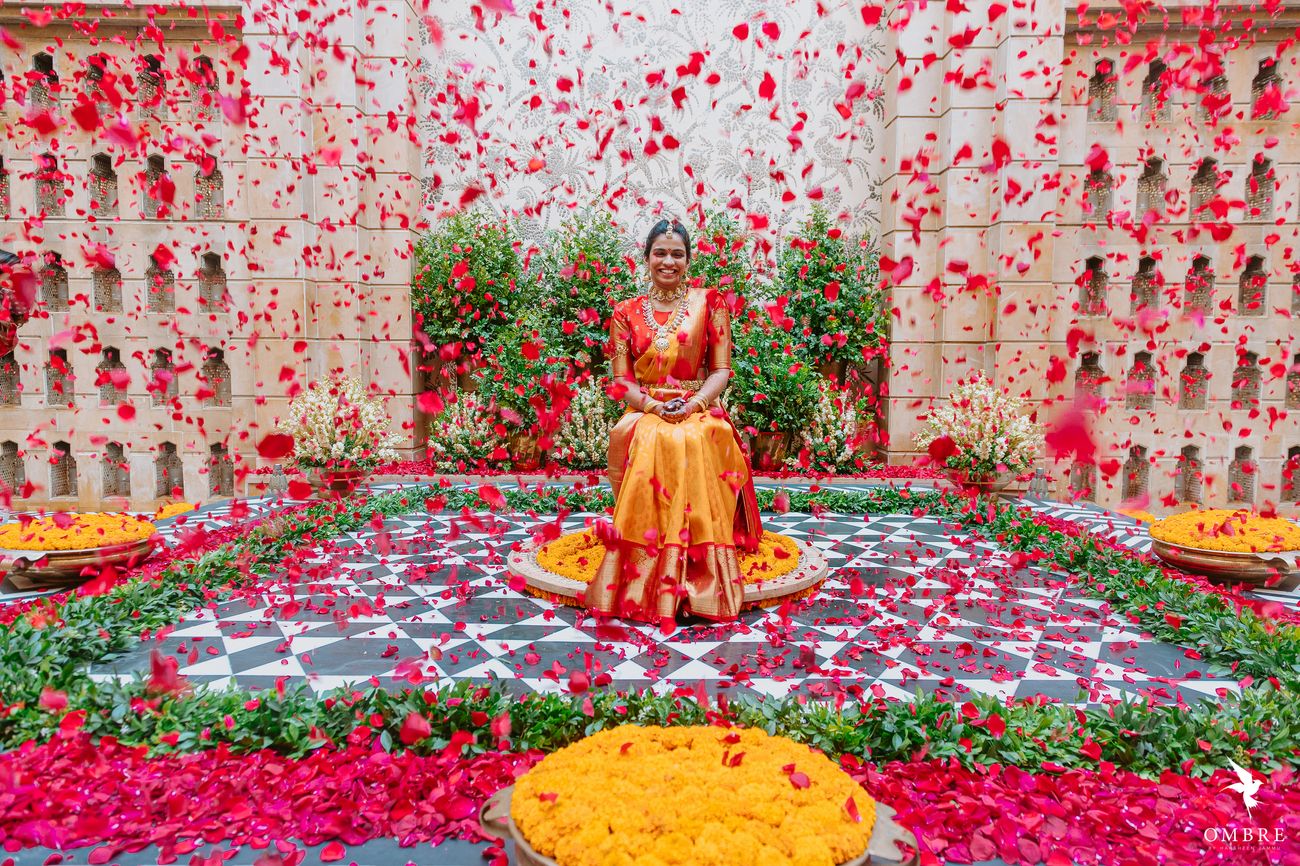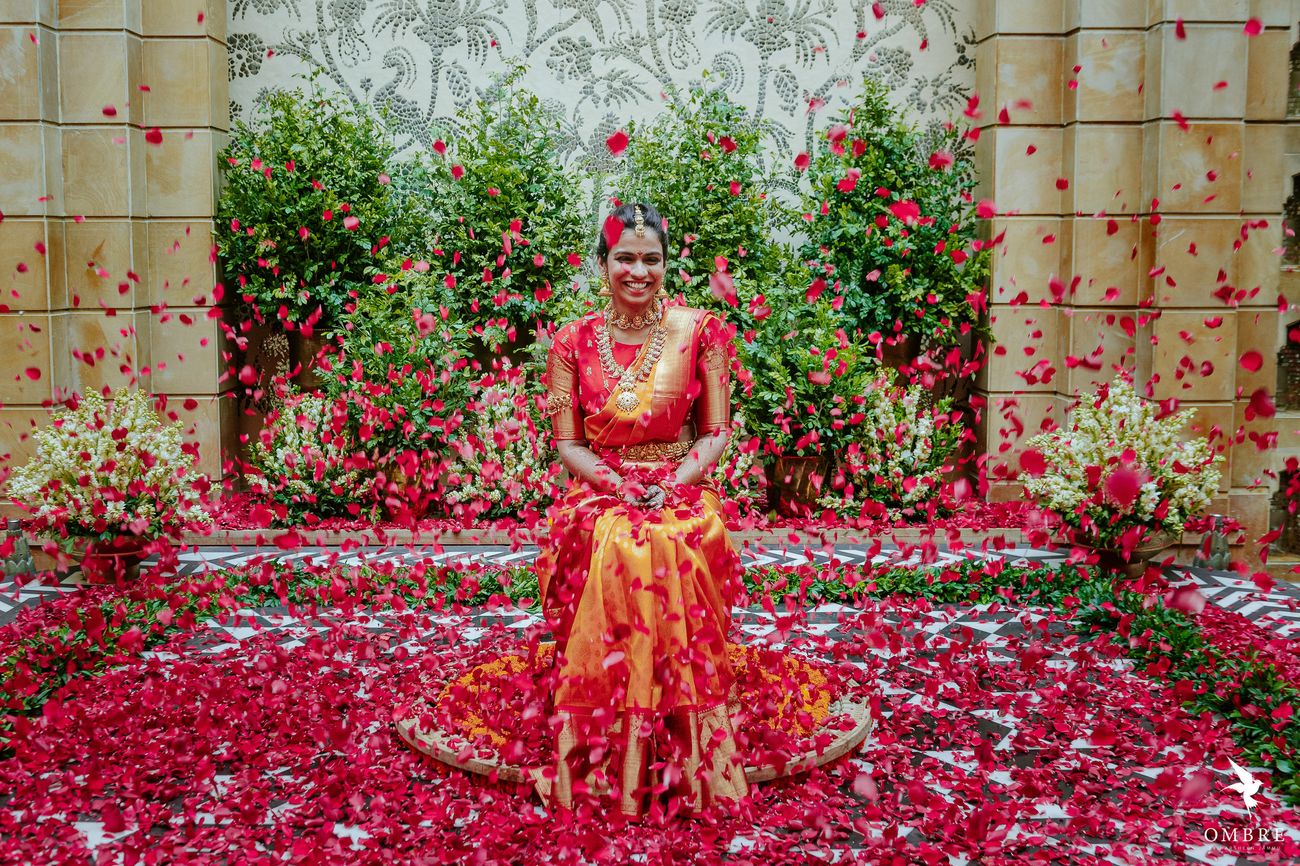 The Wedding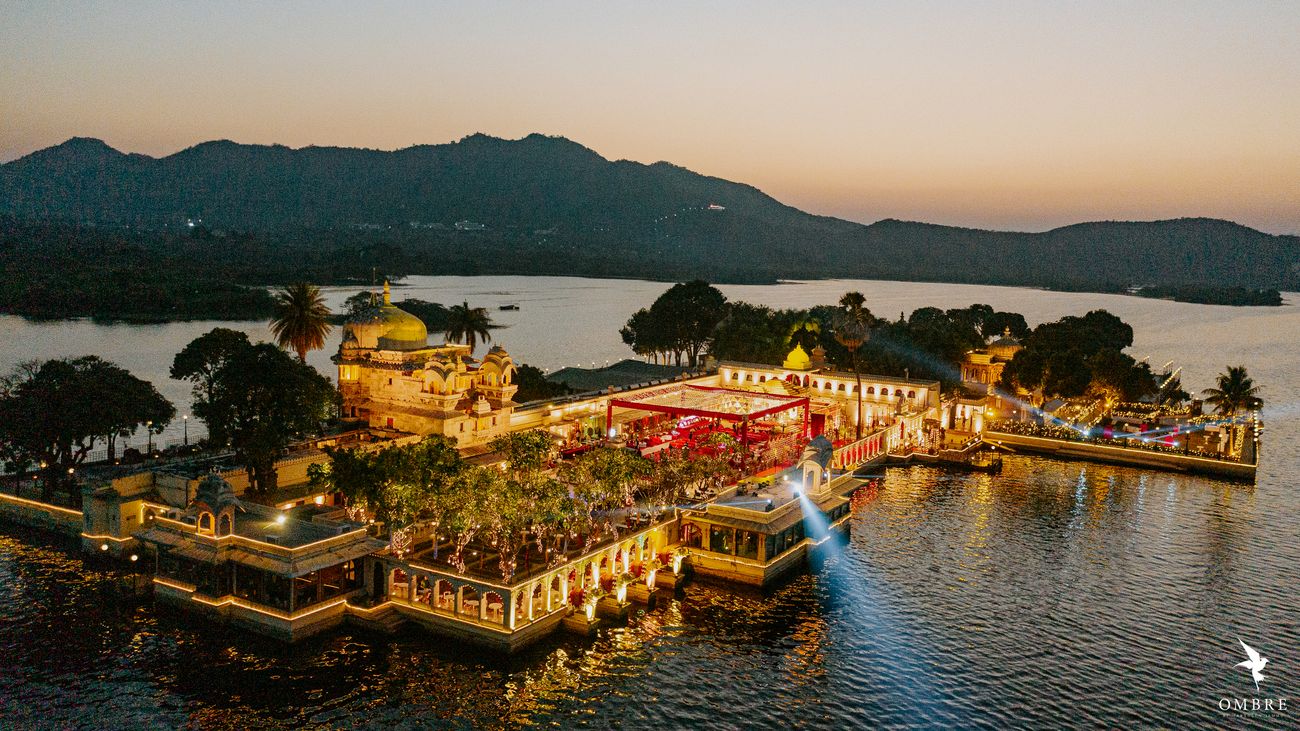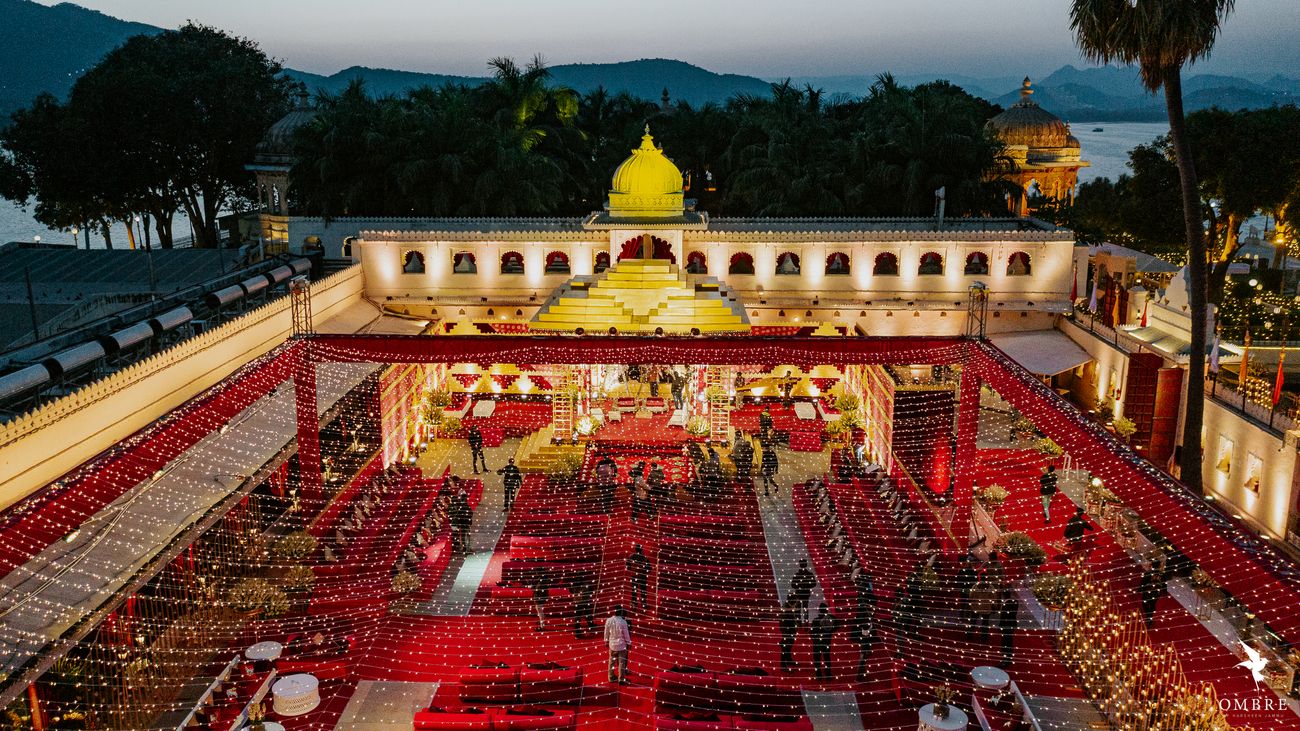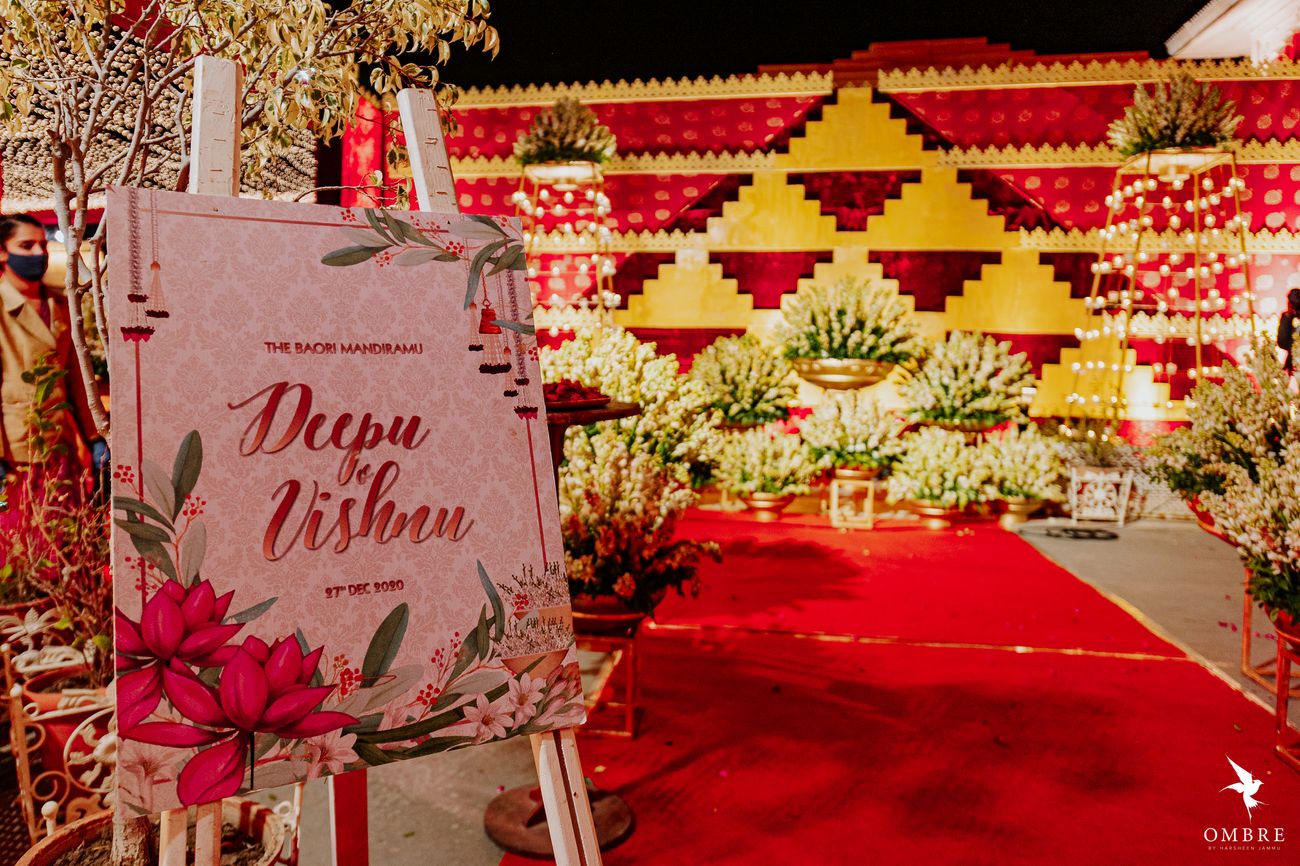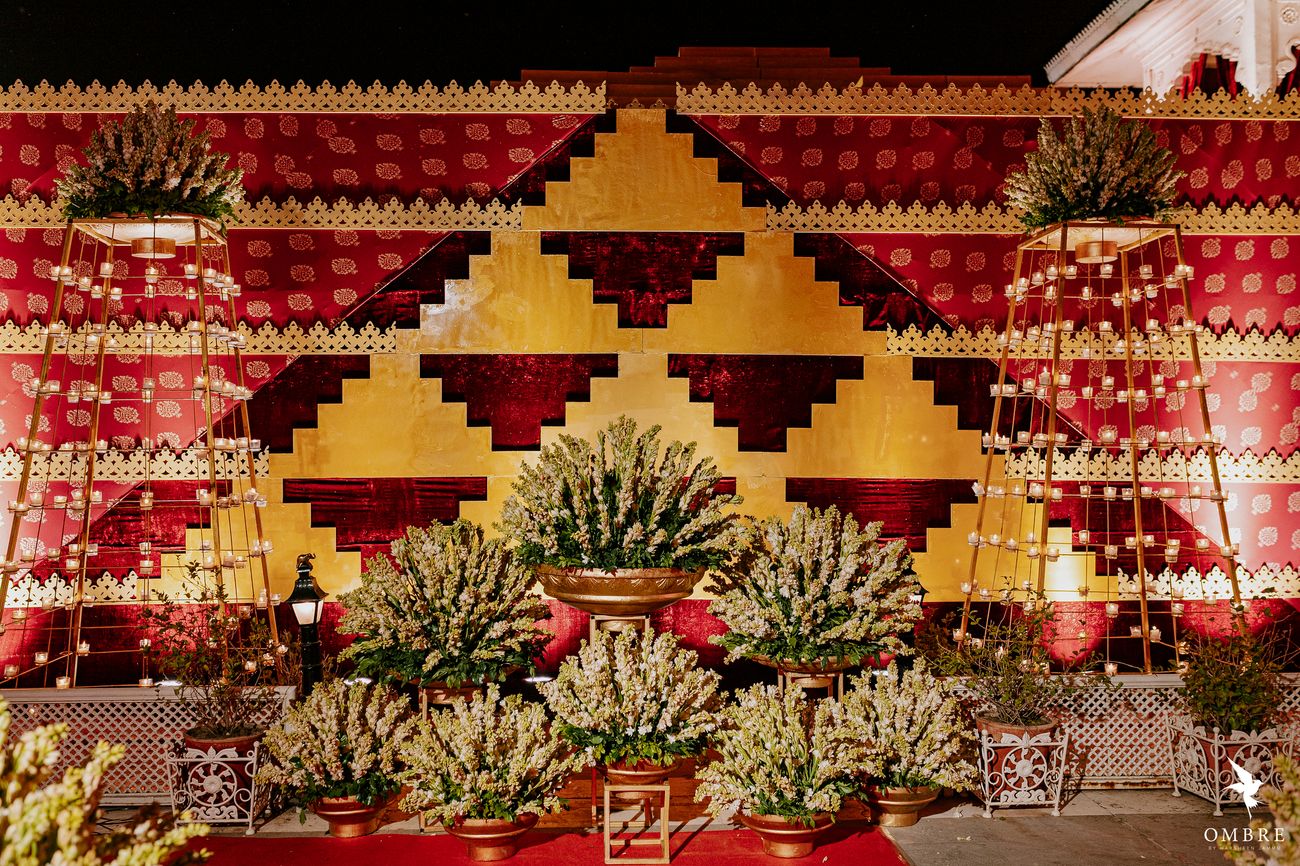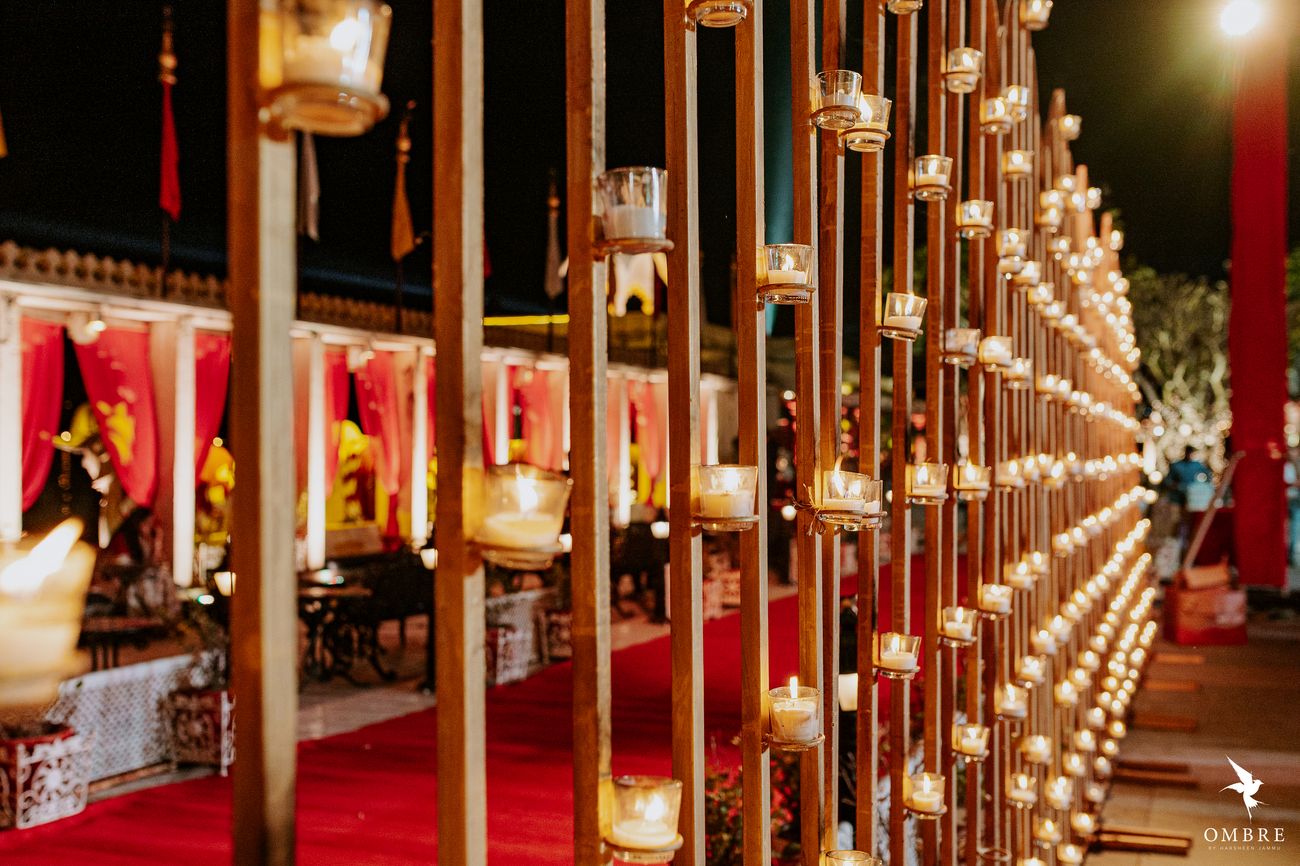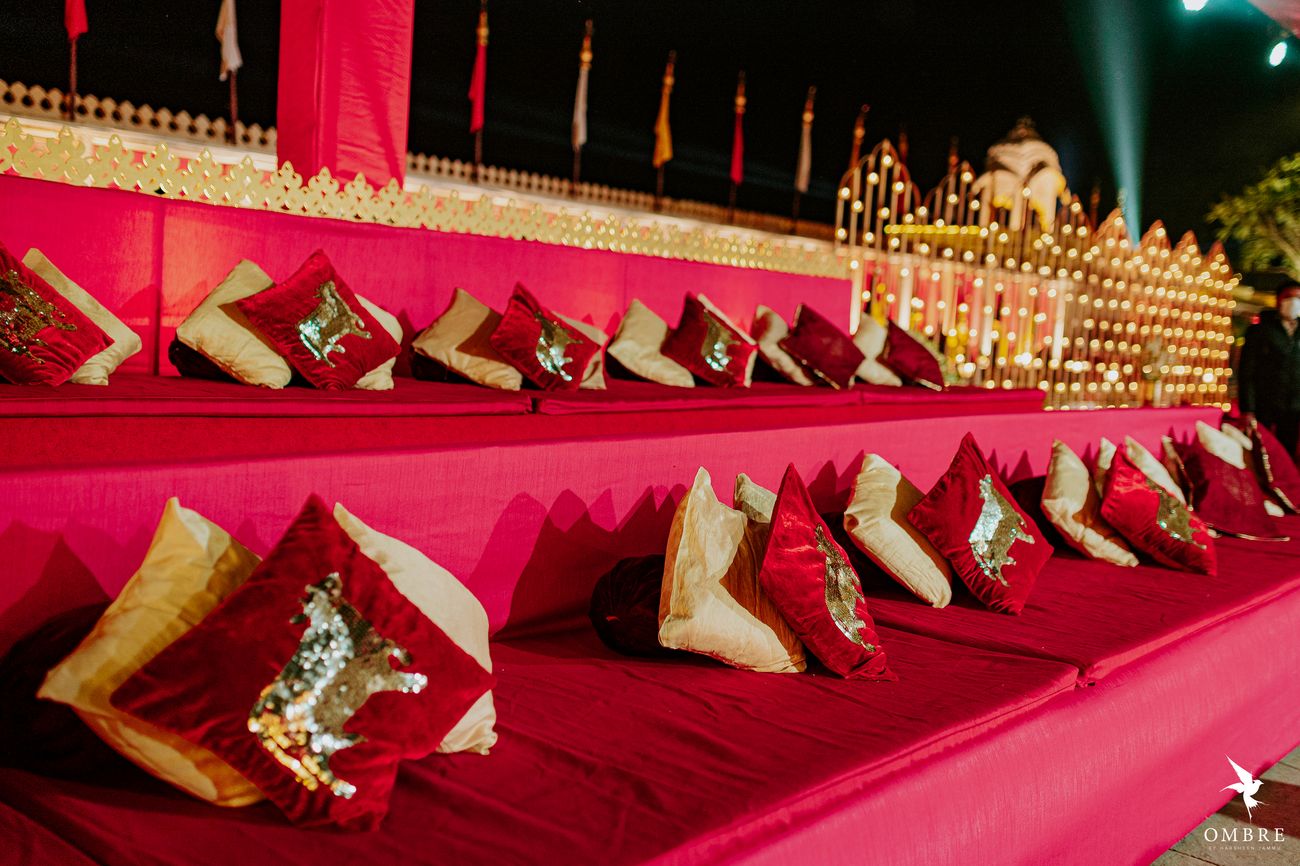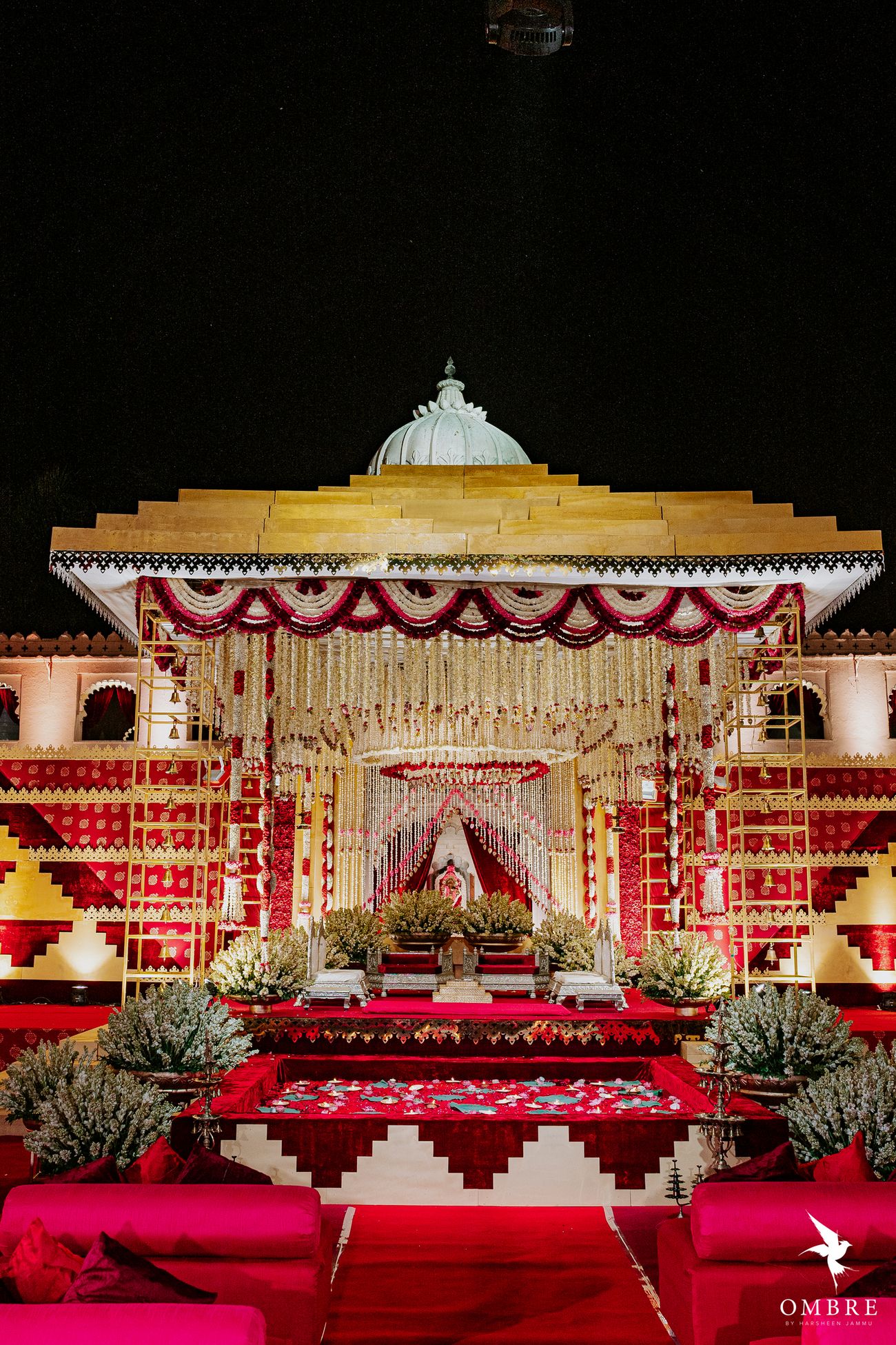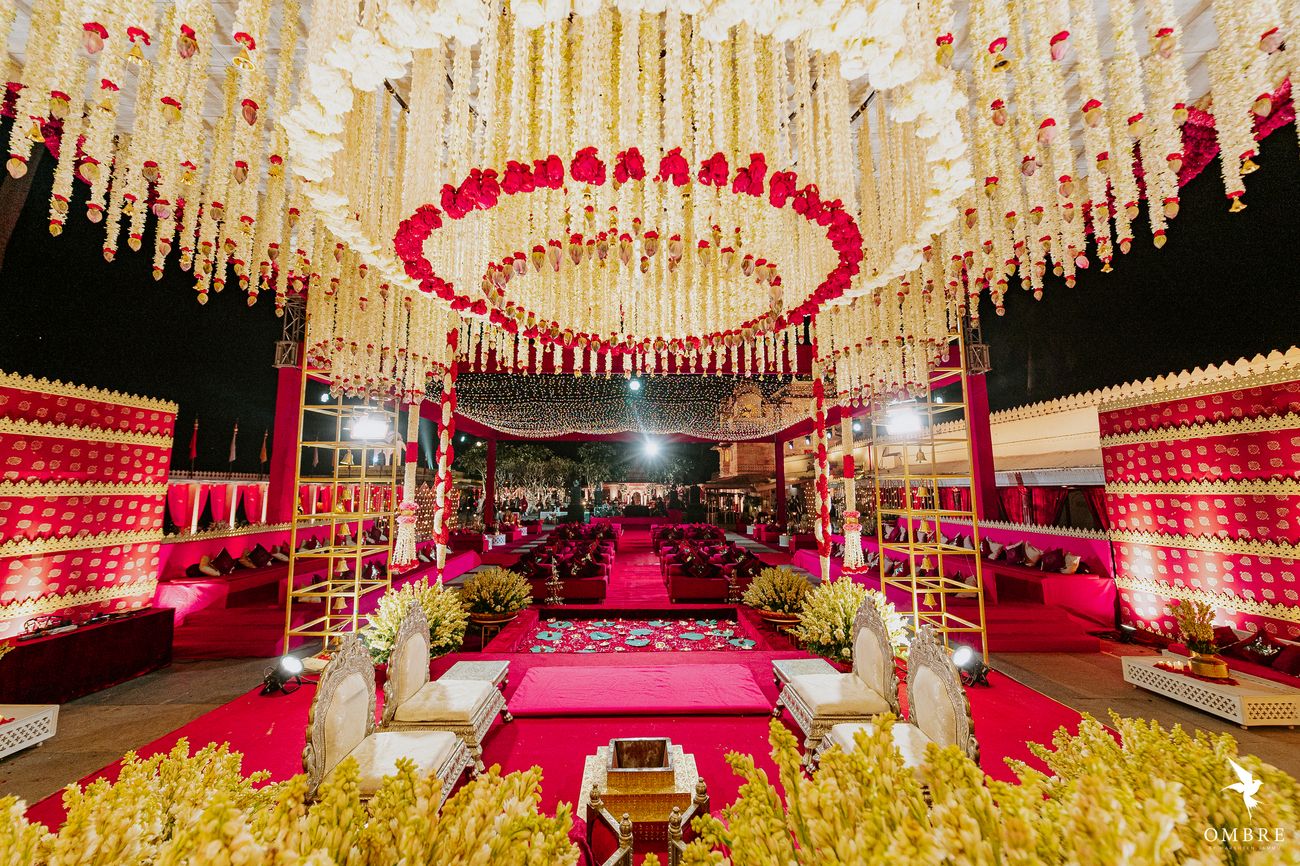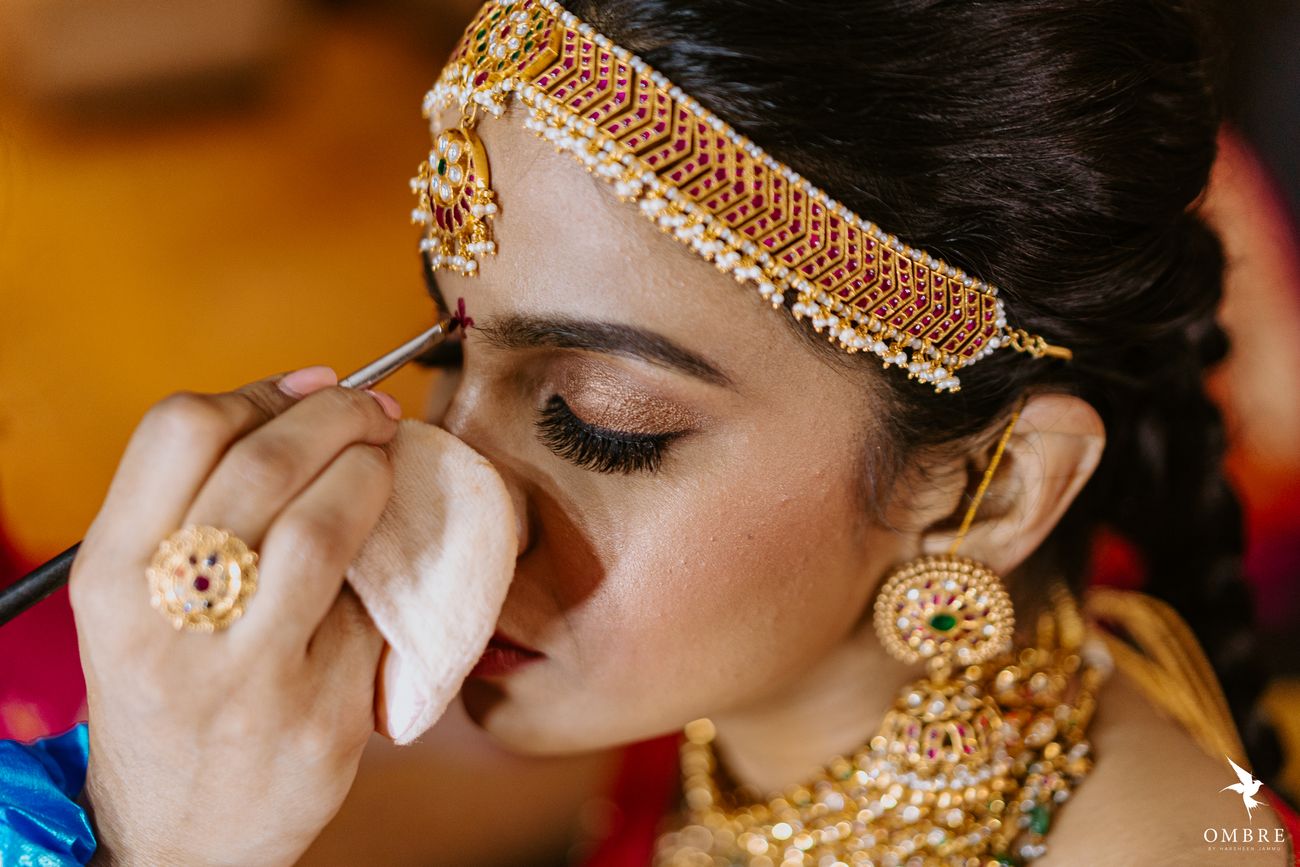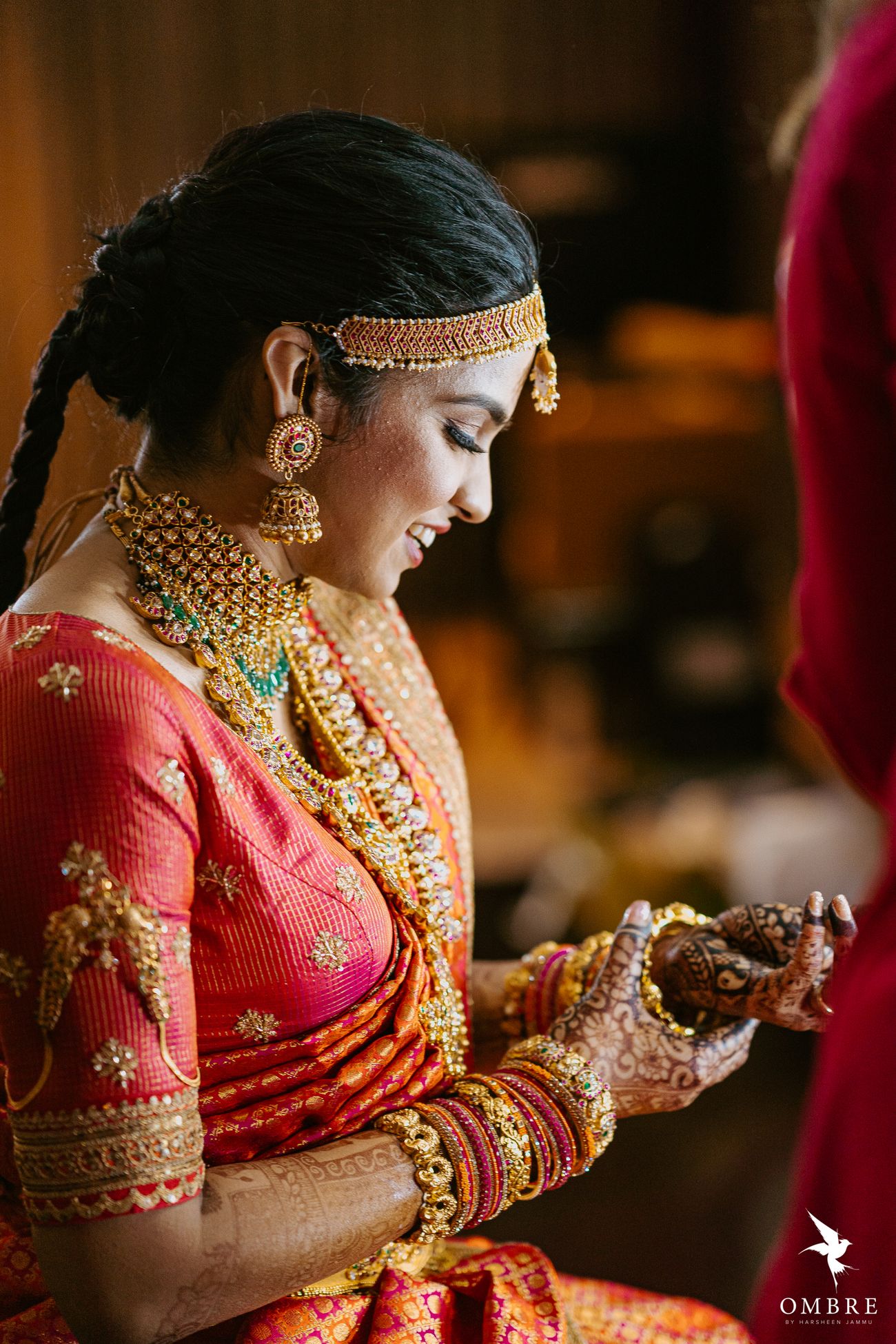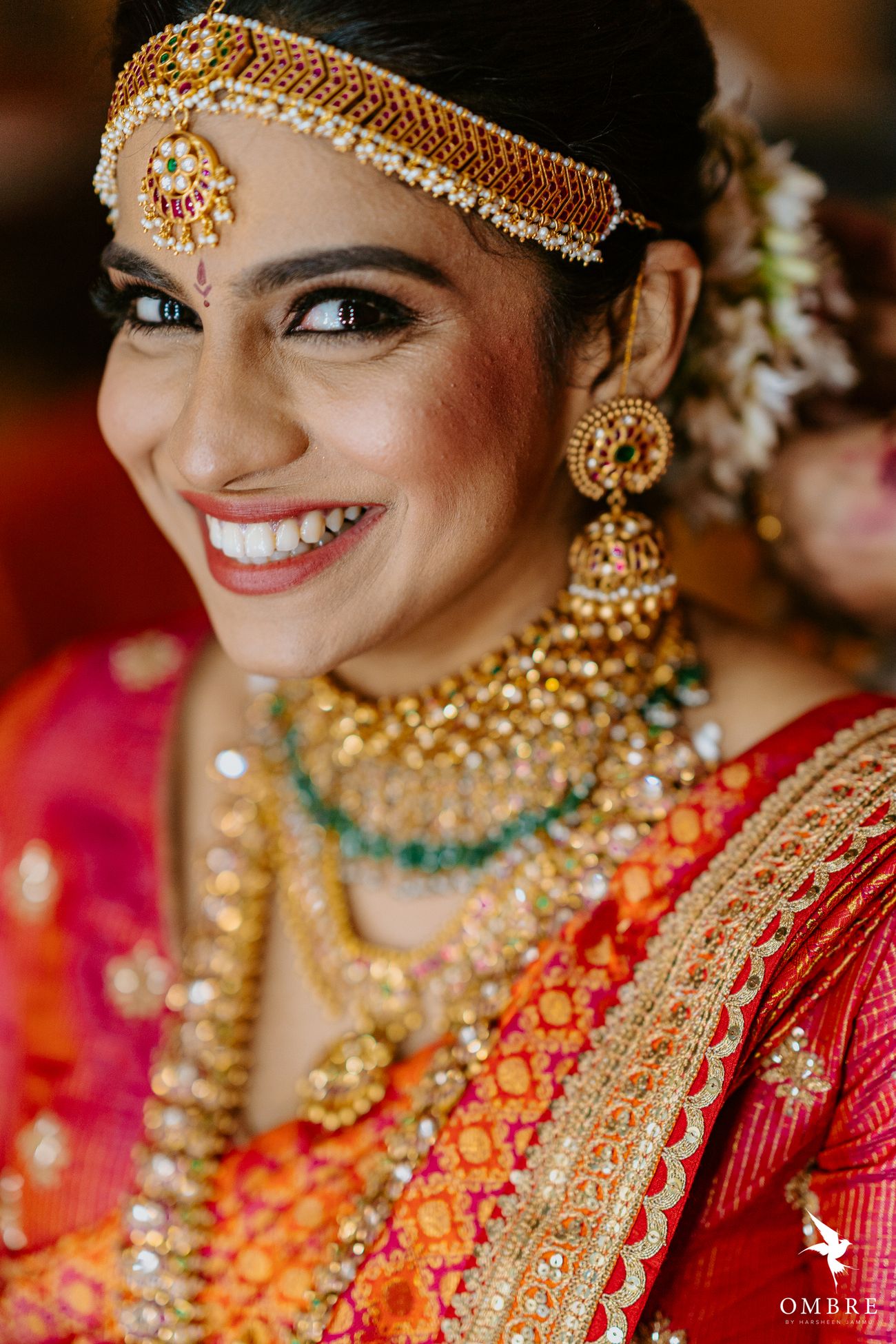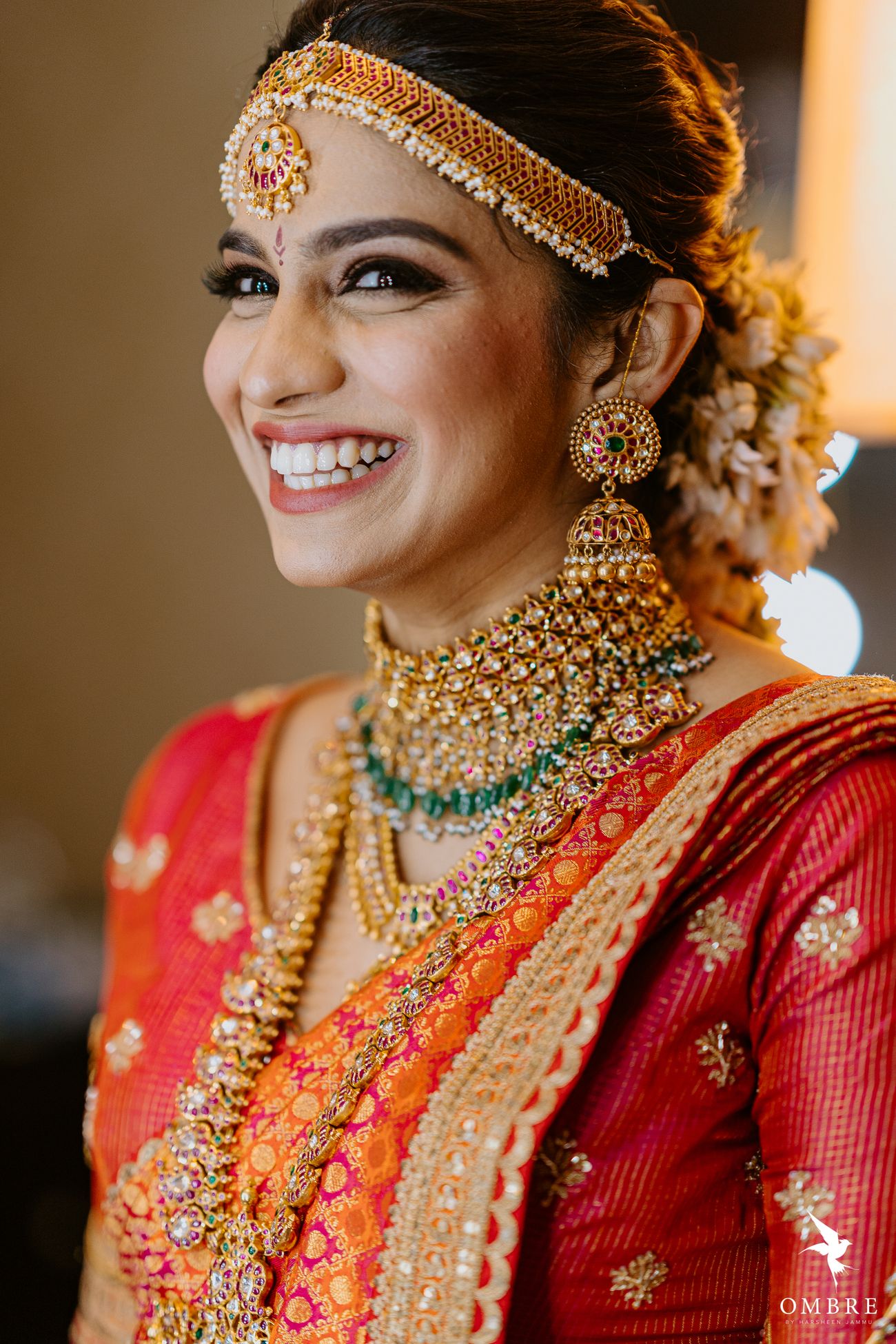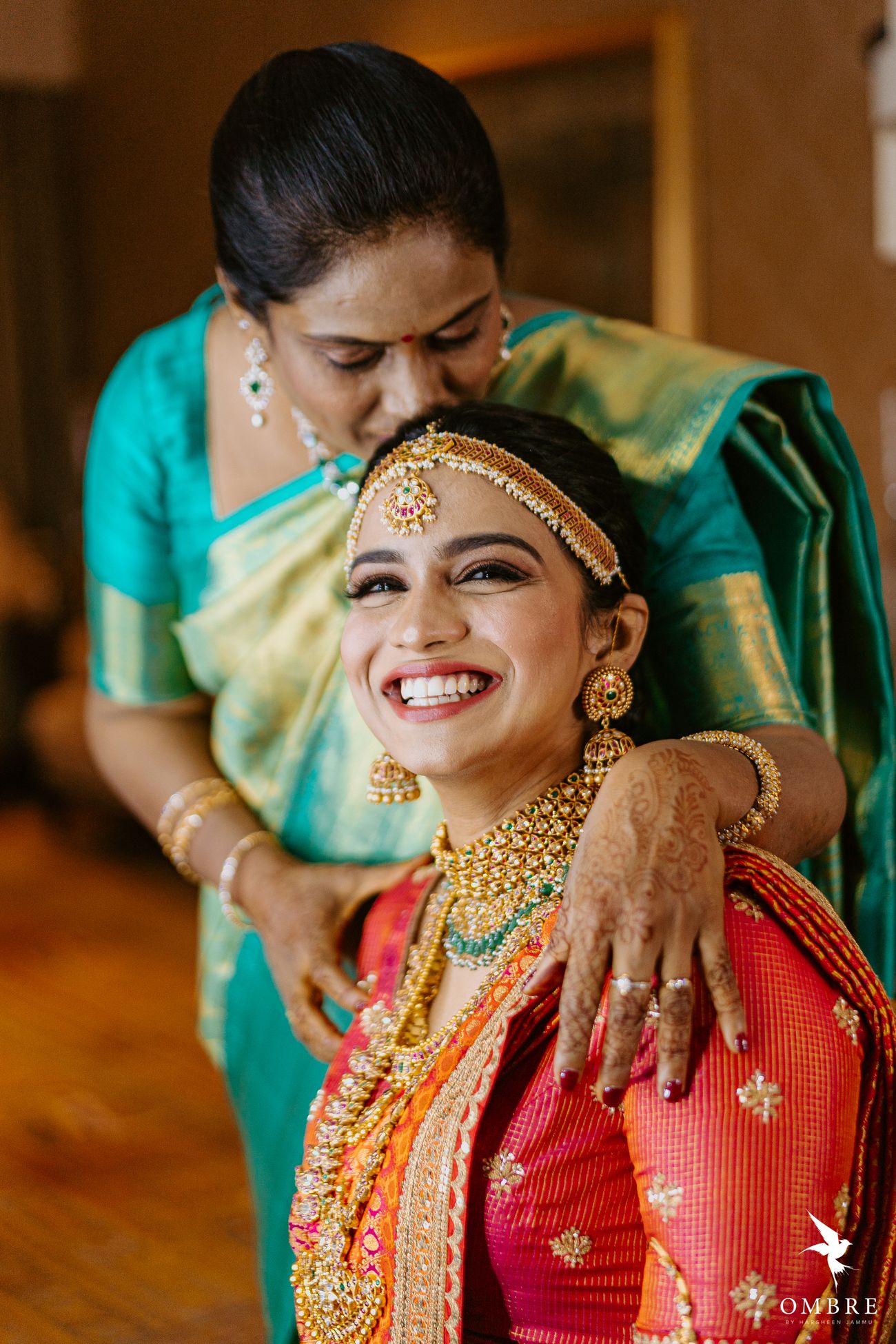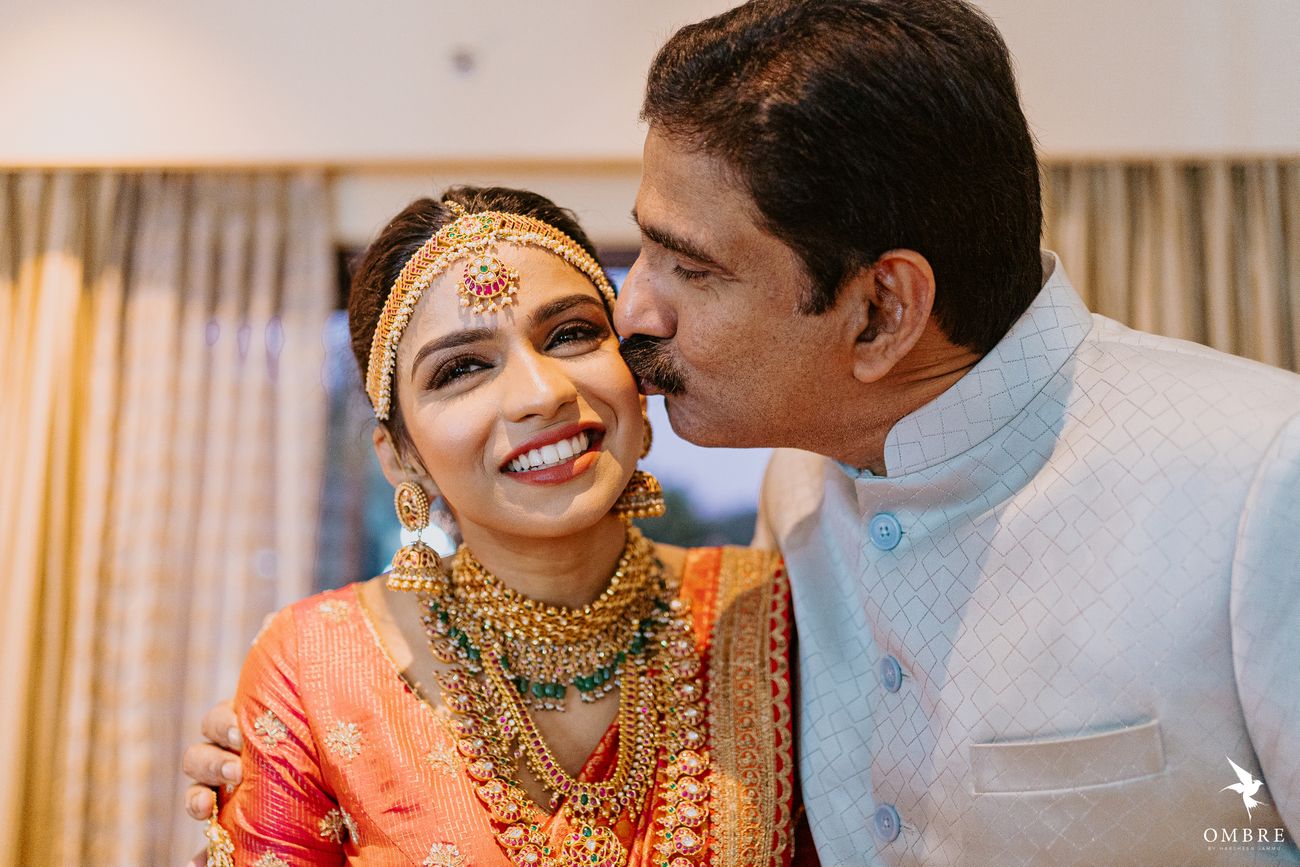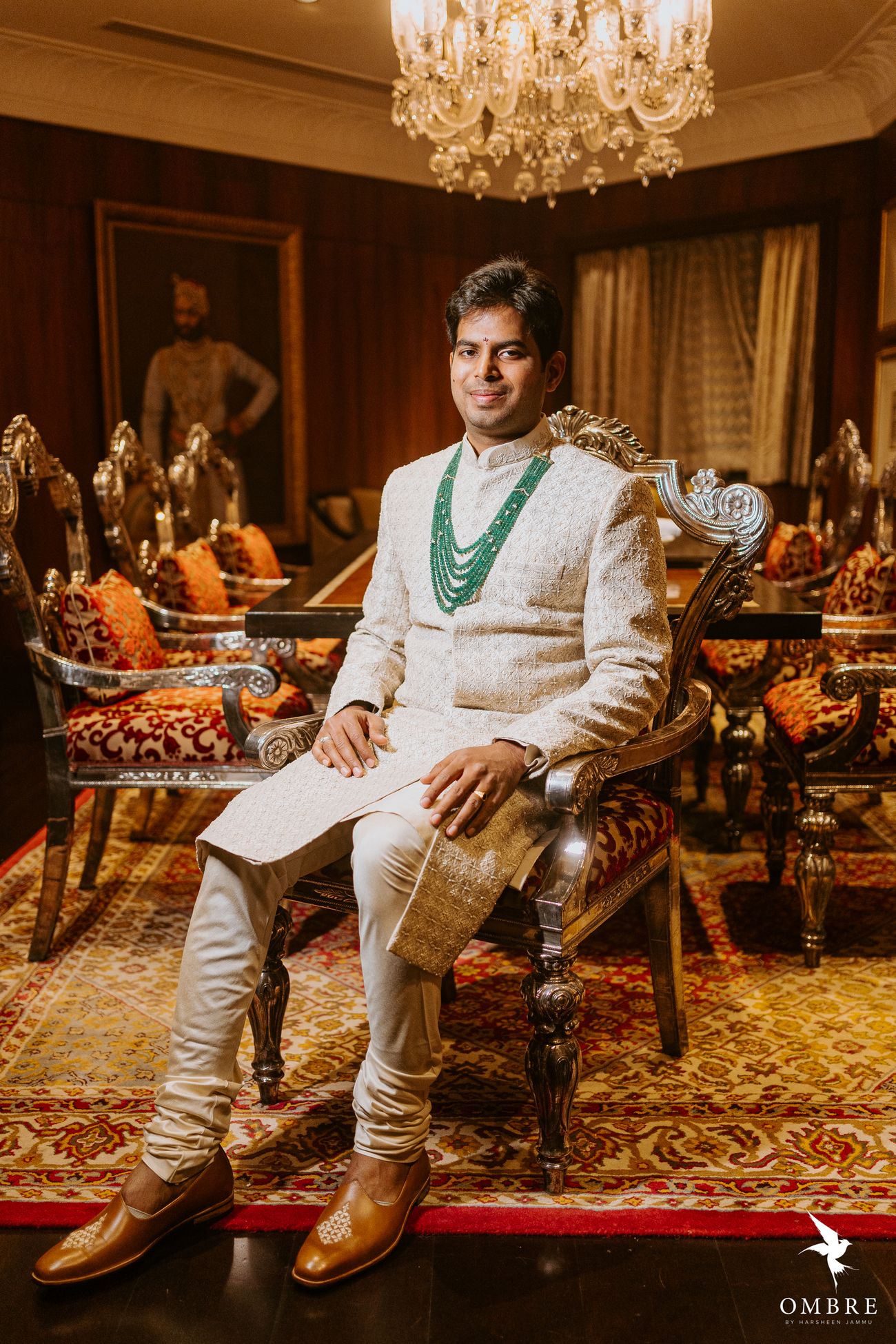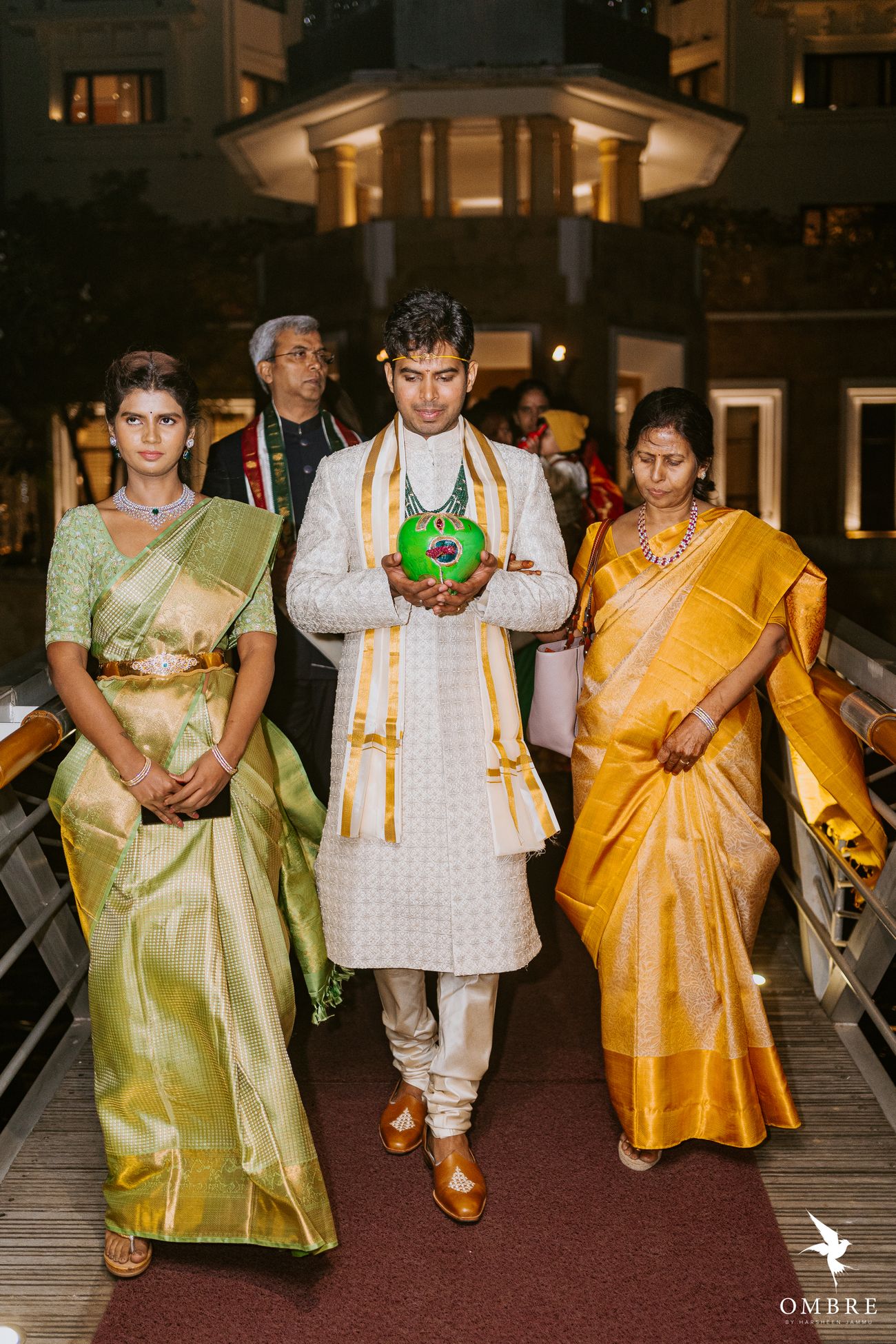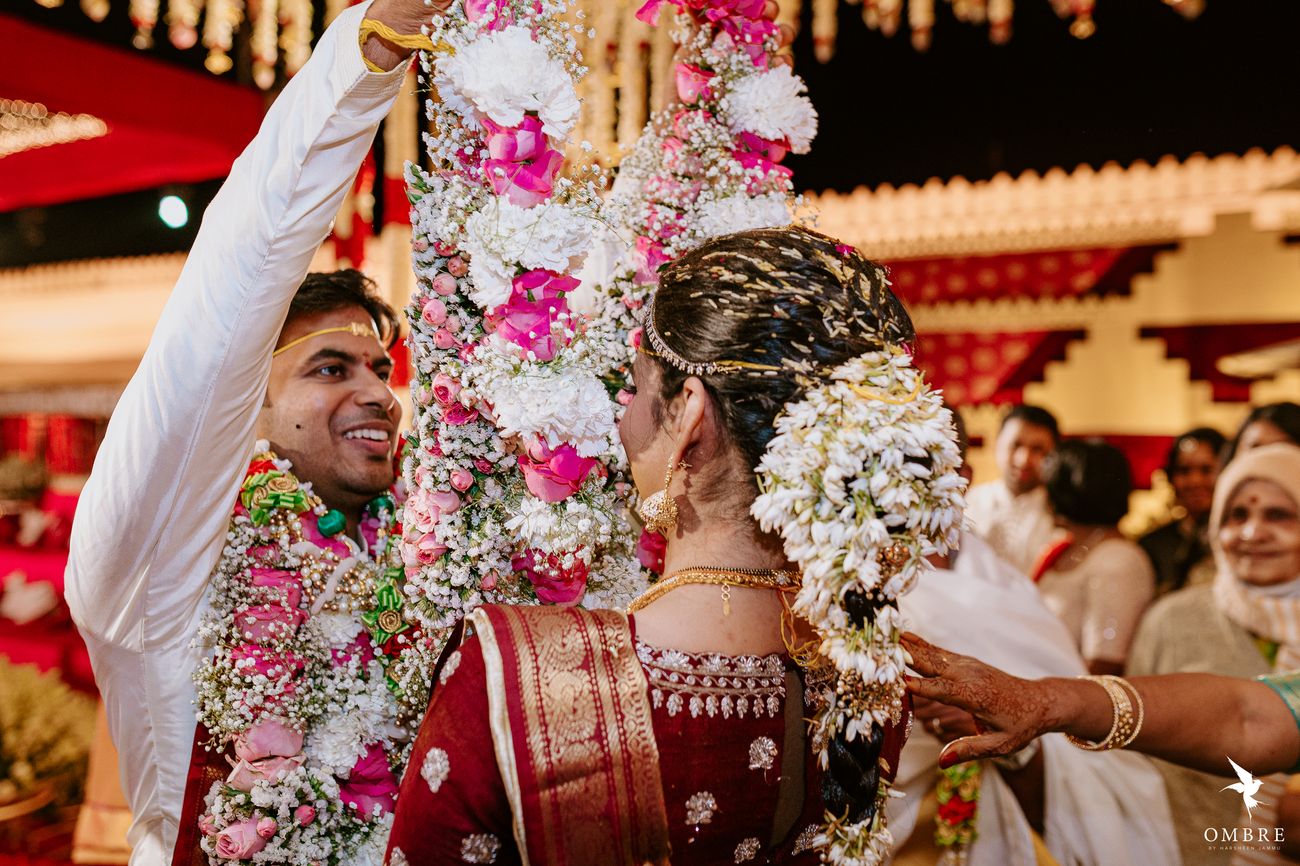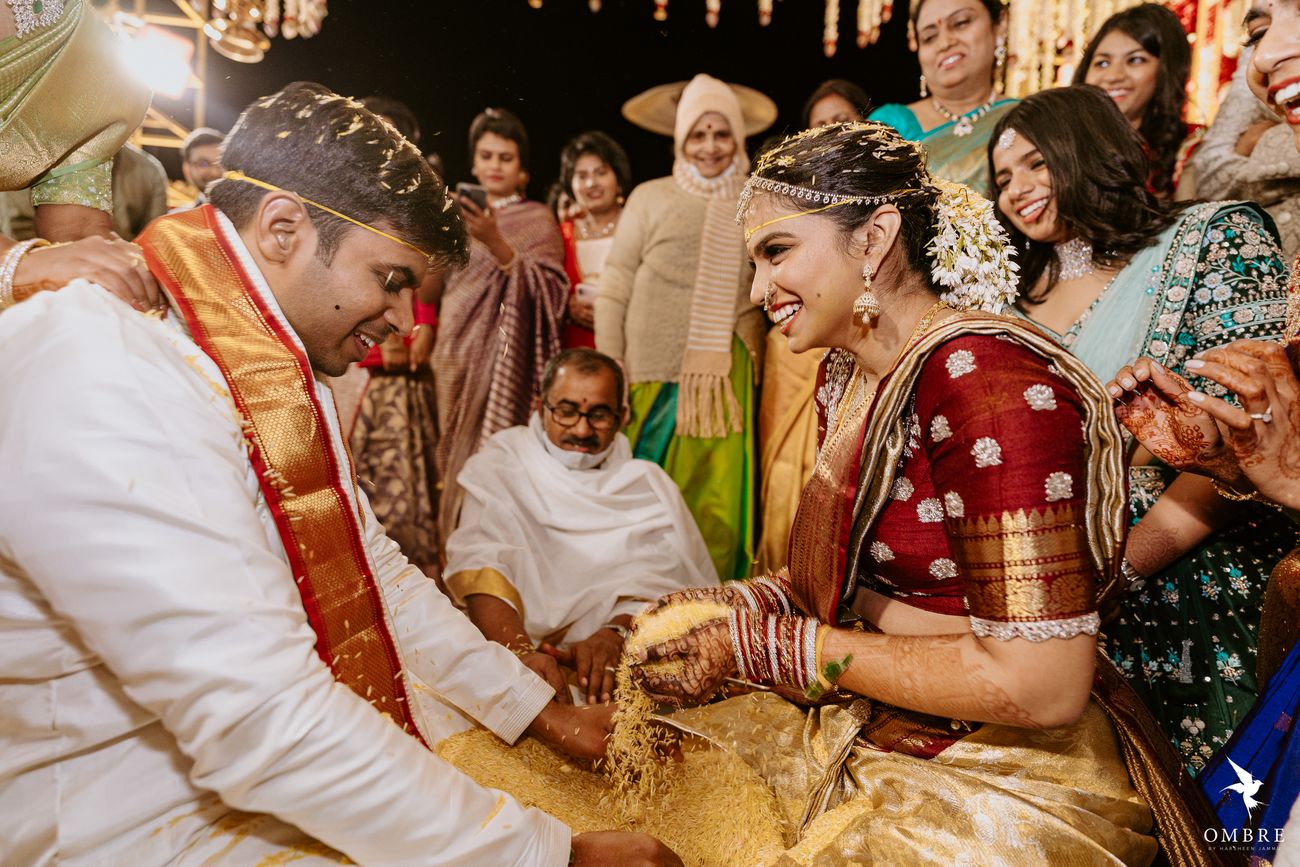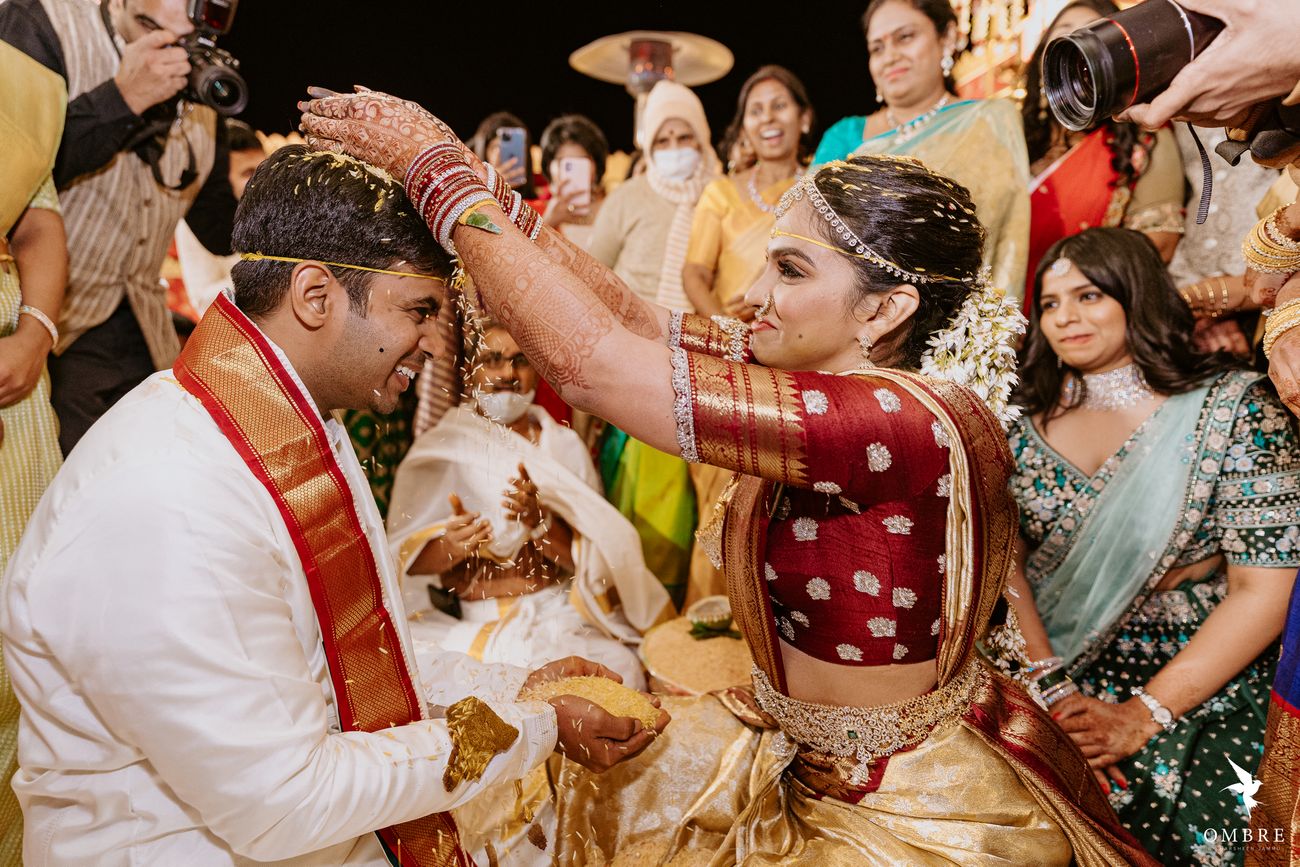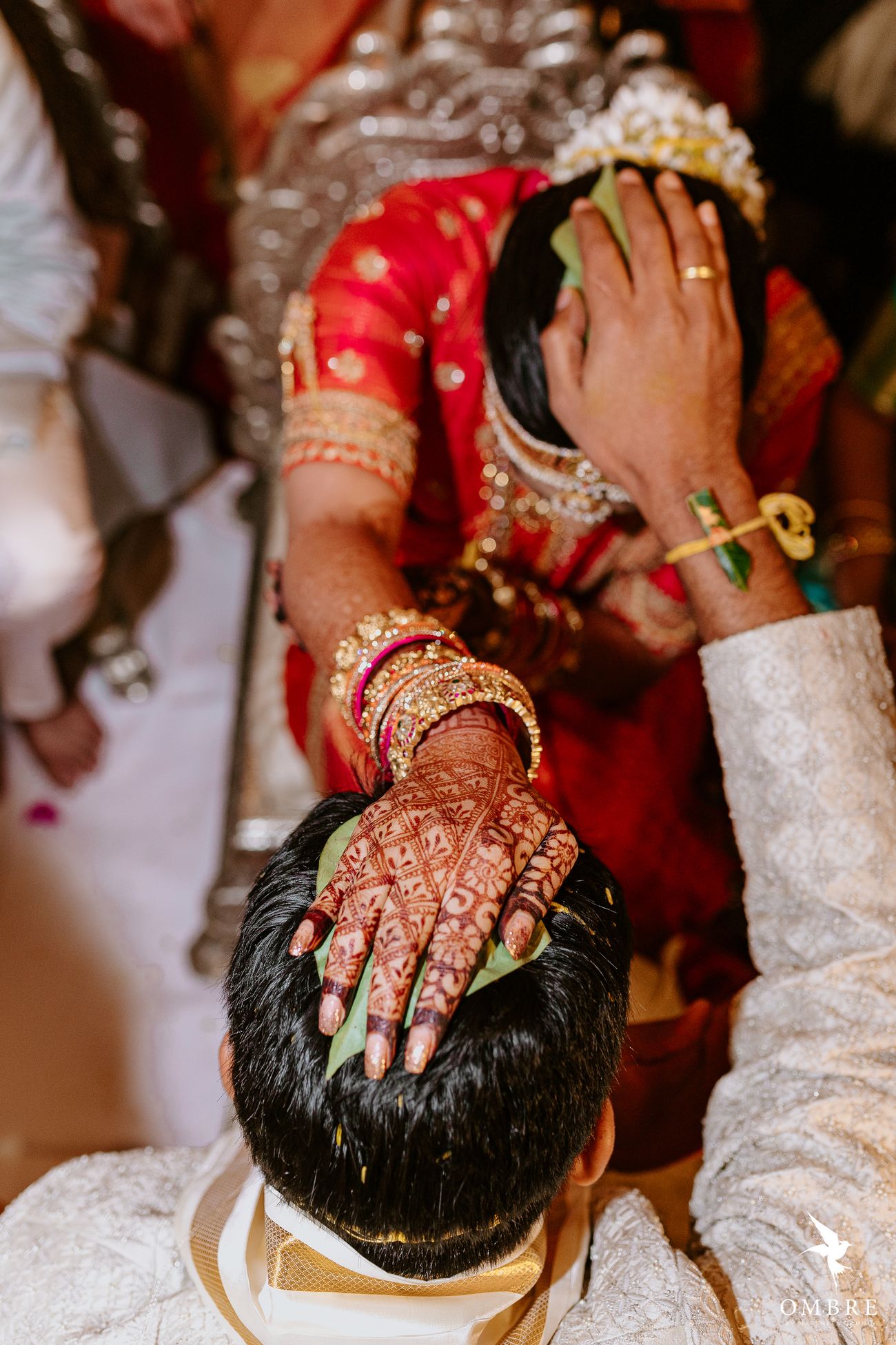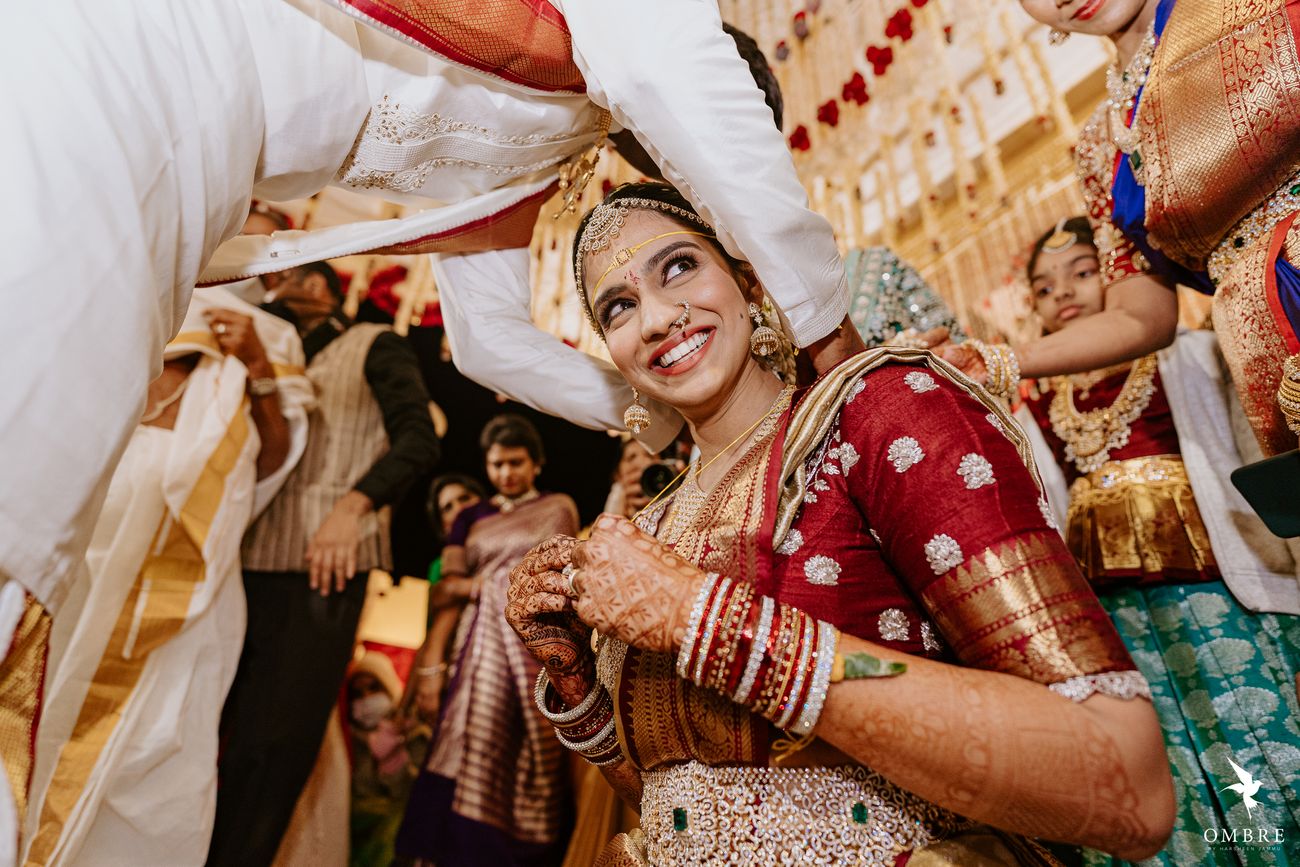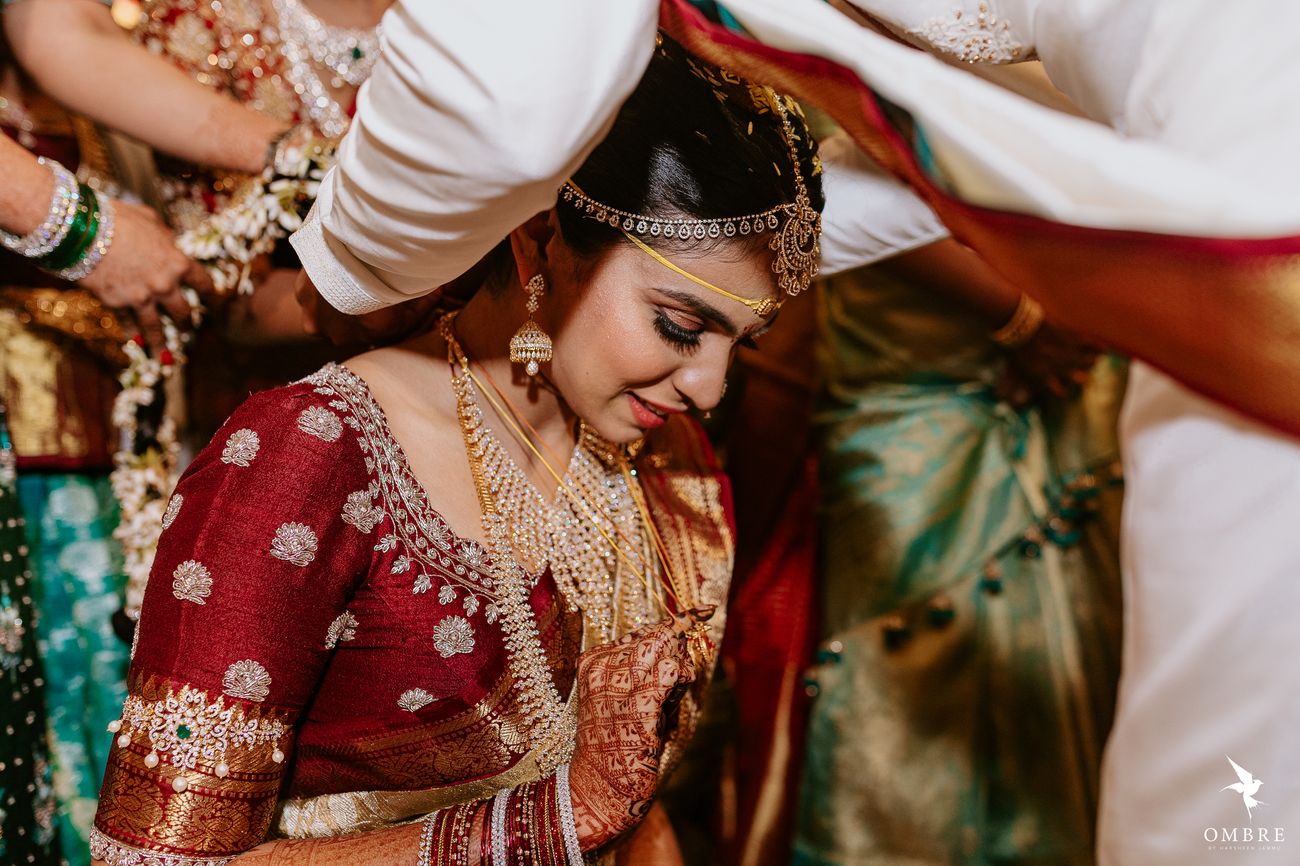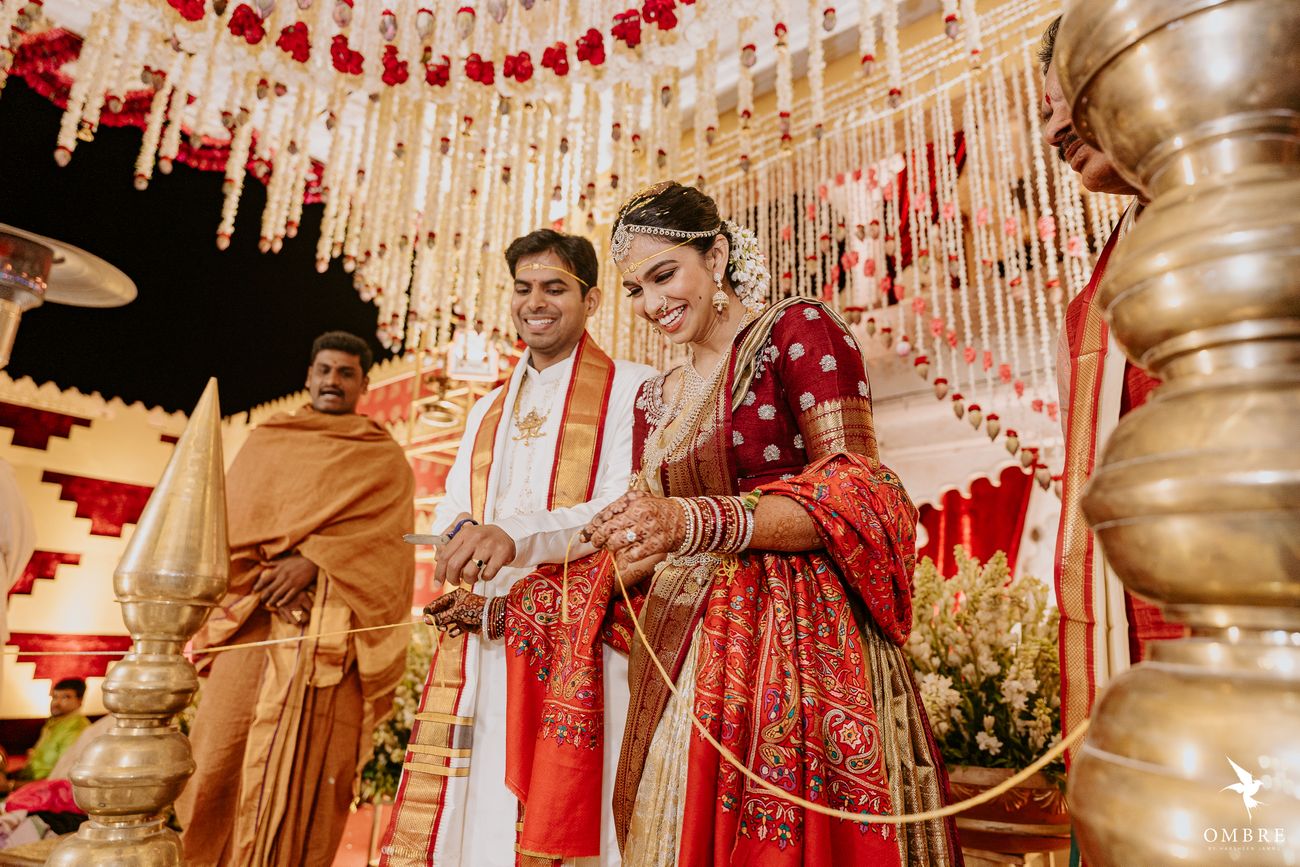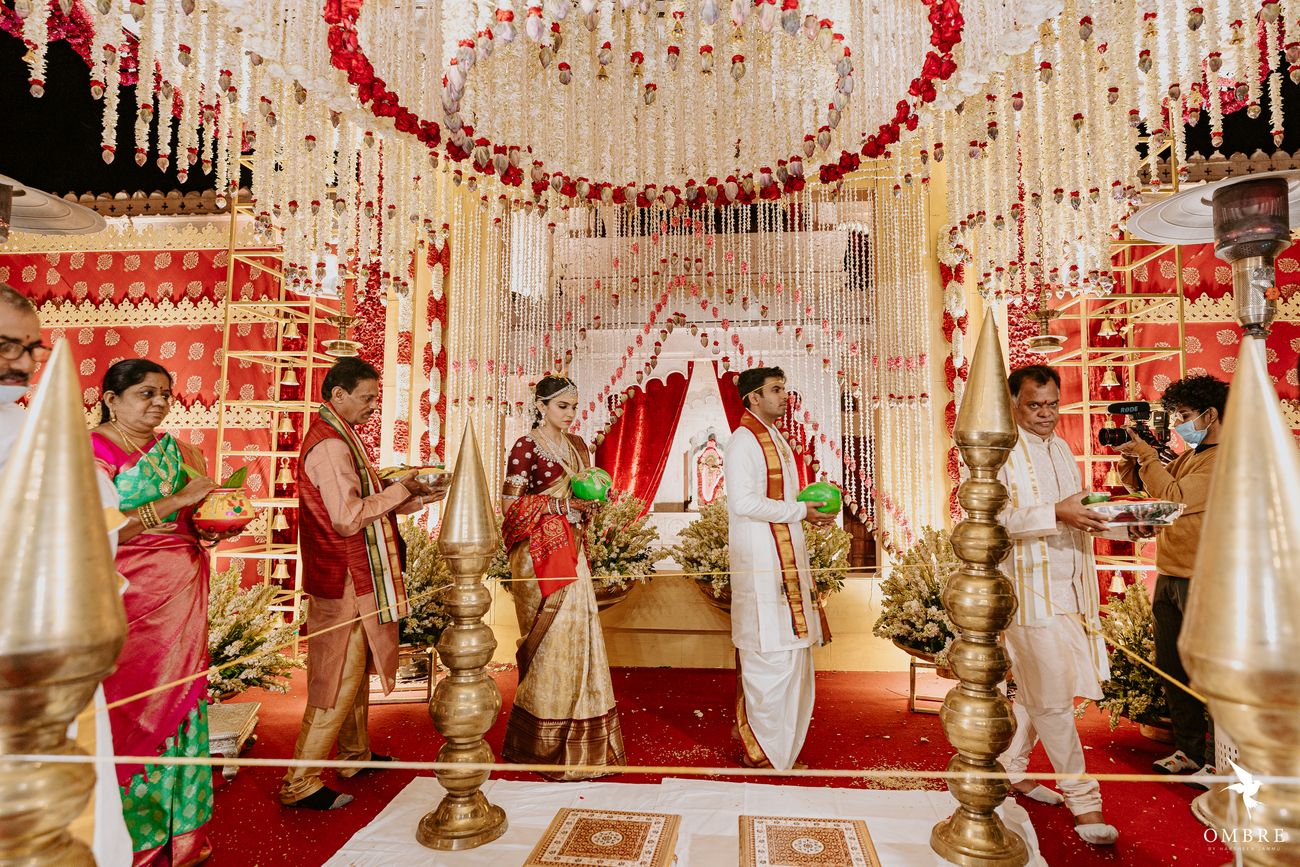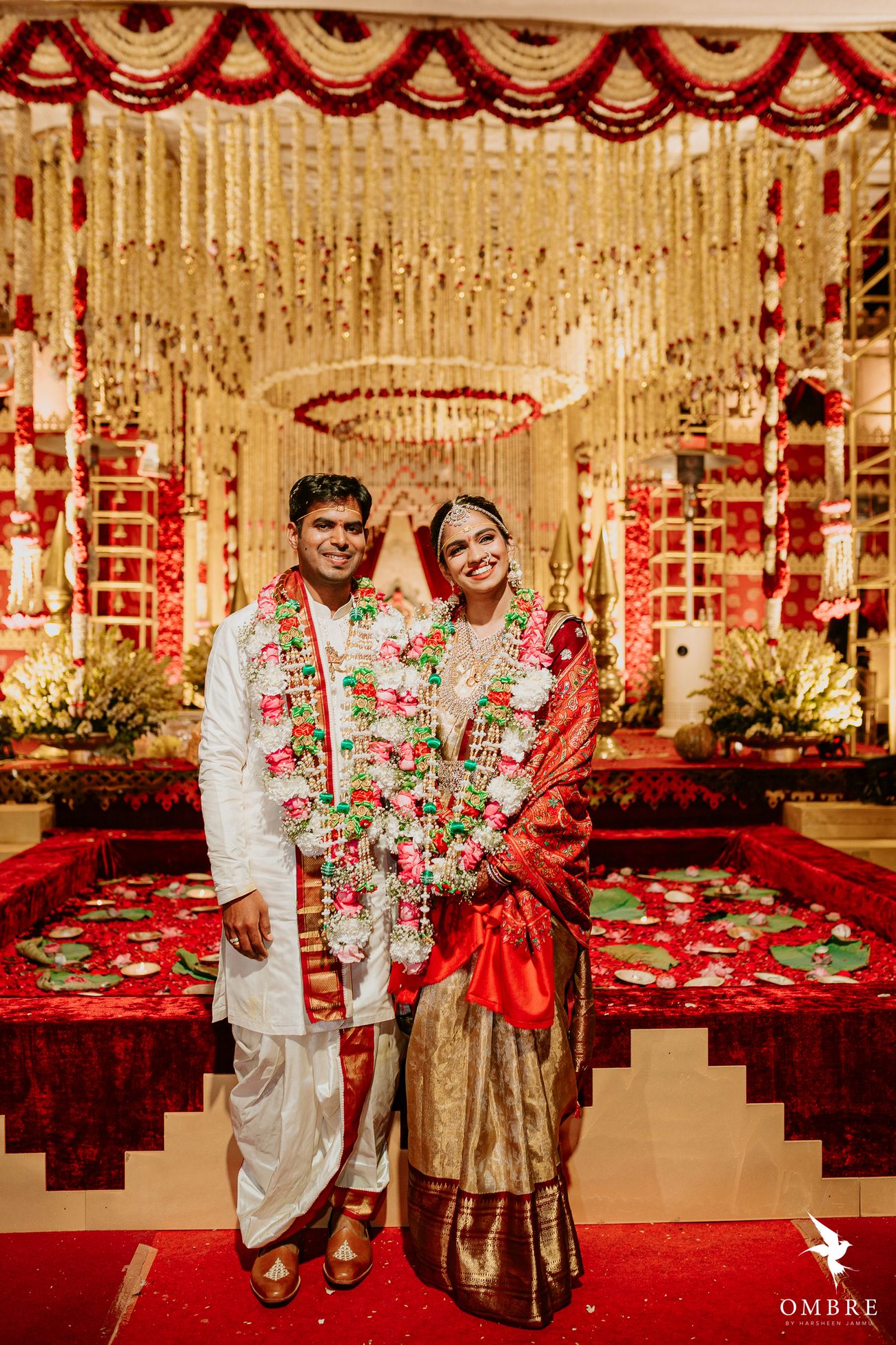 The Reception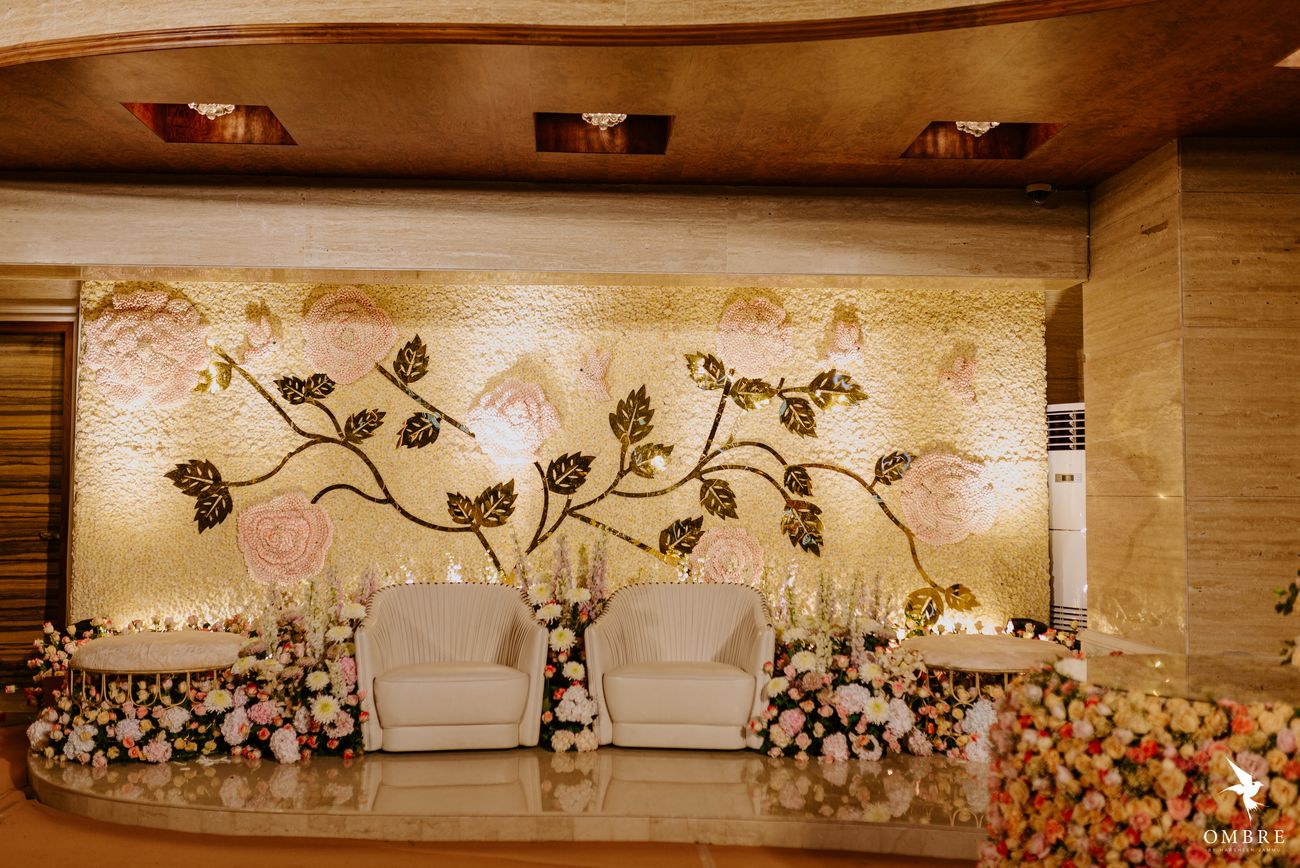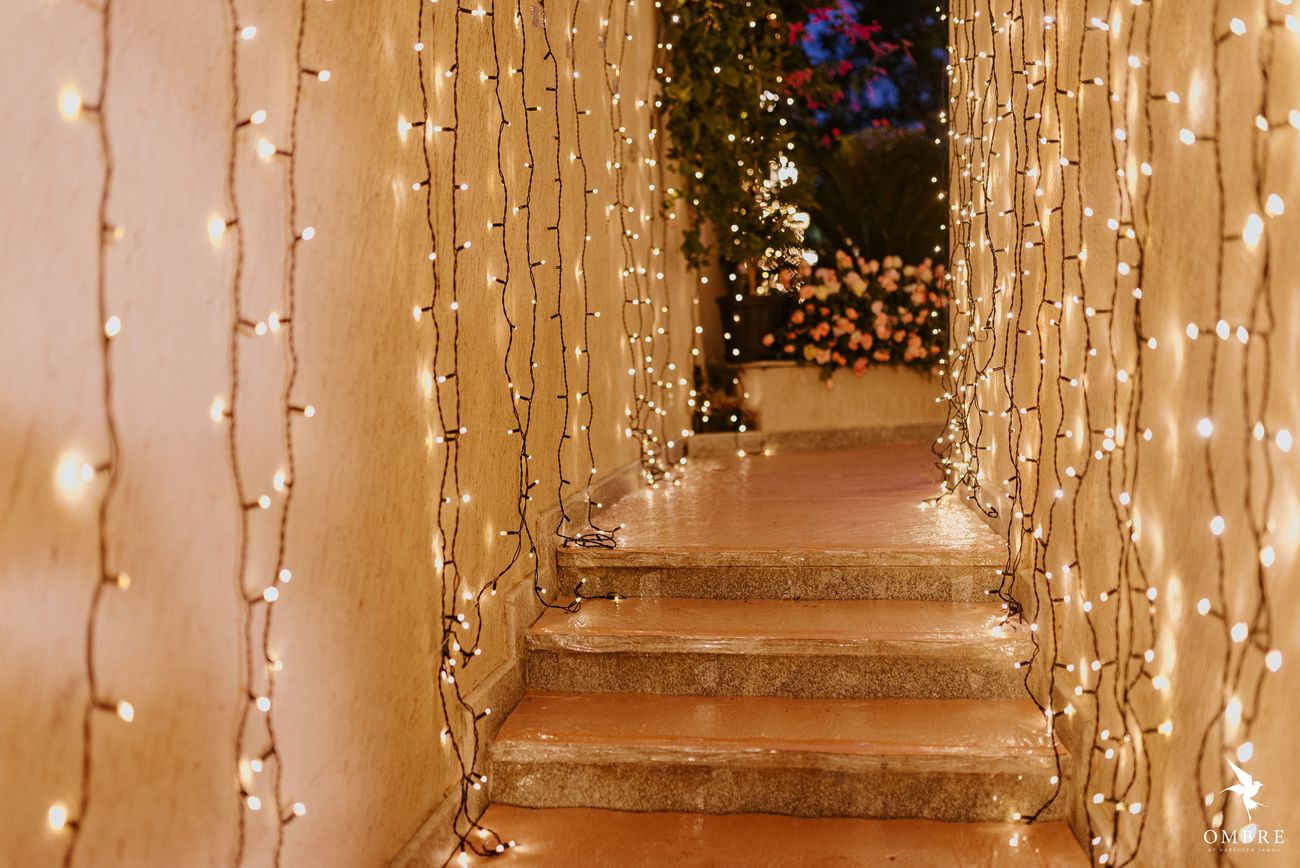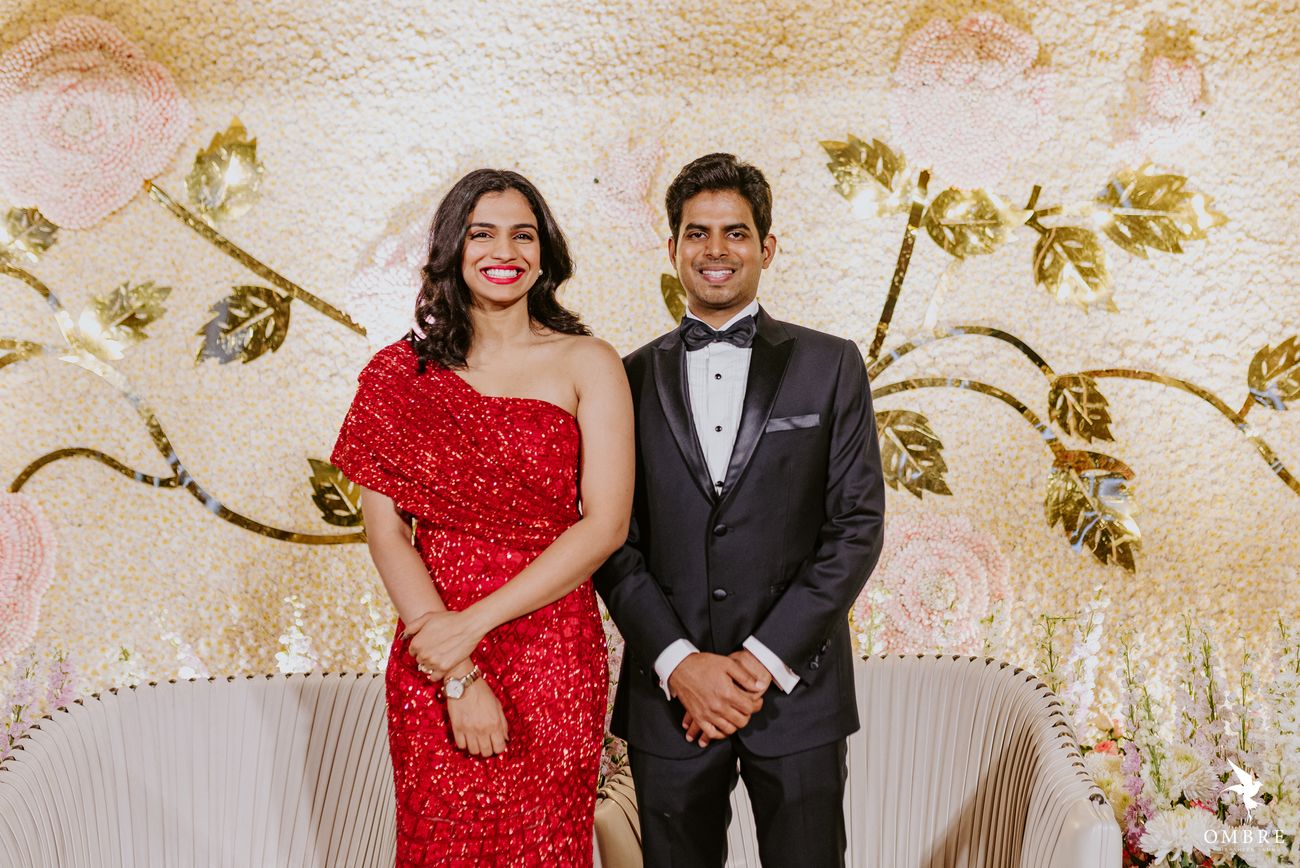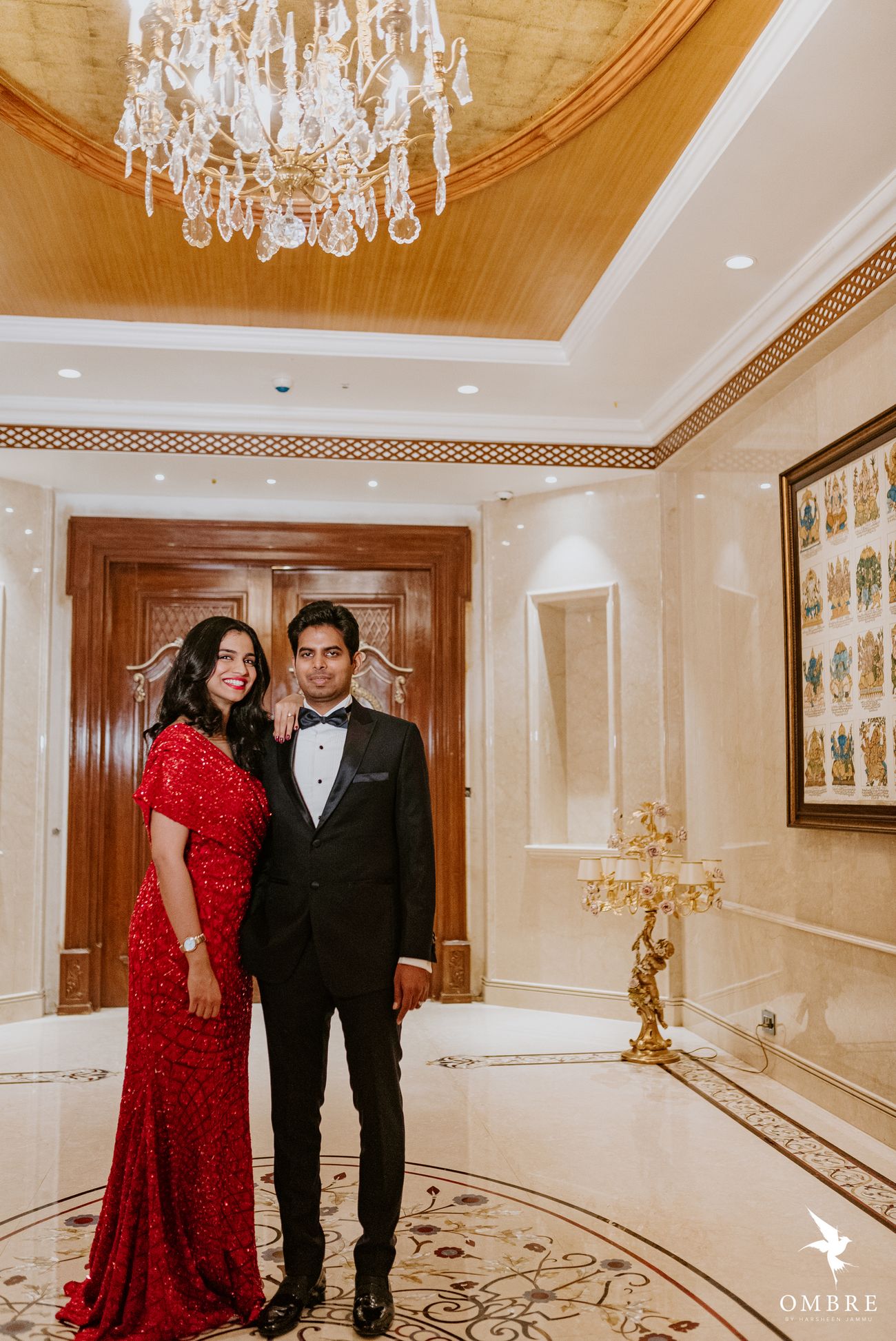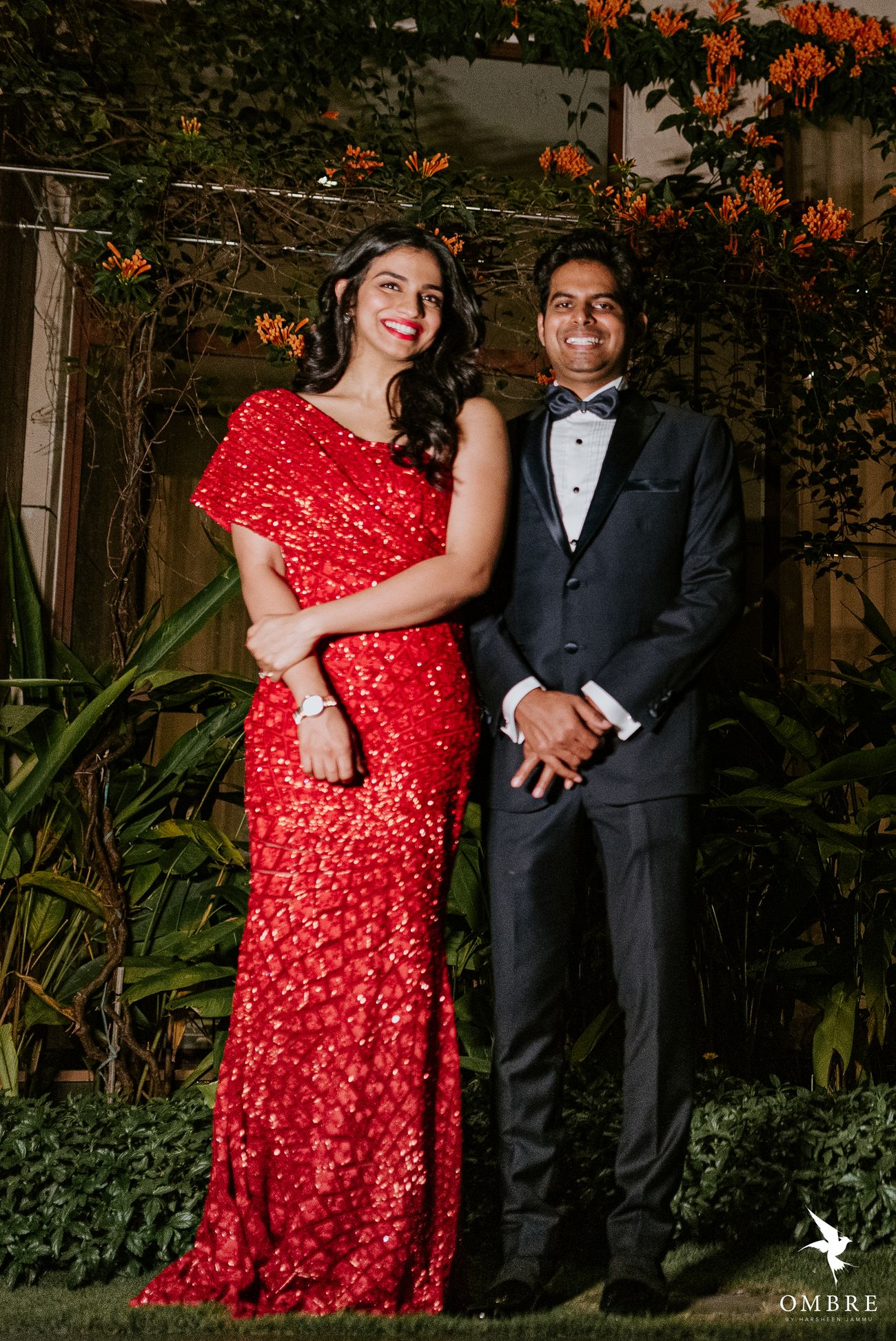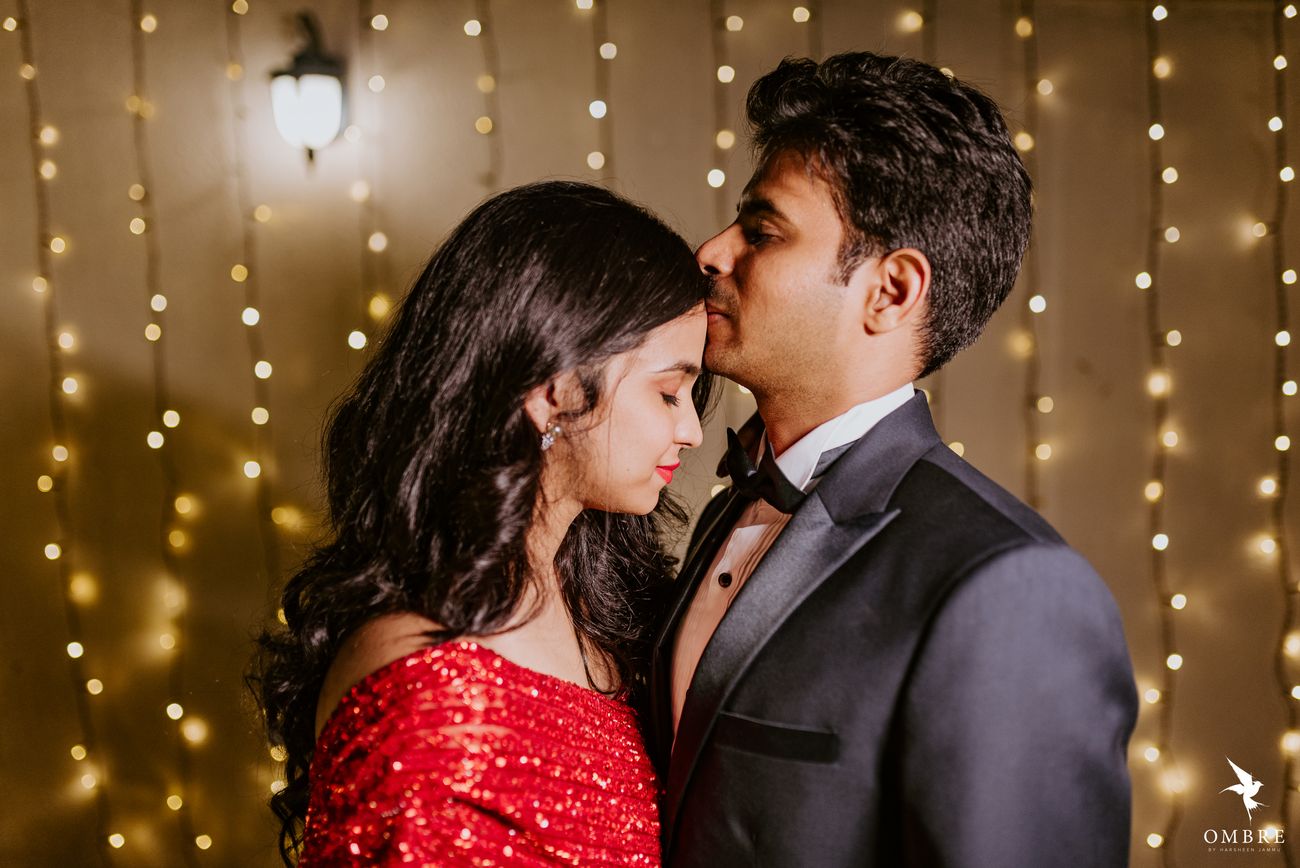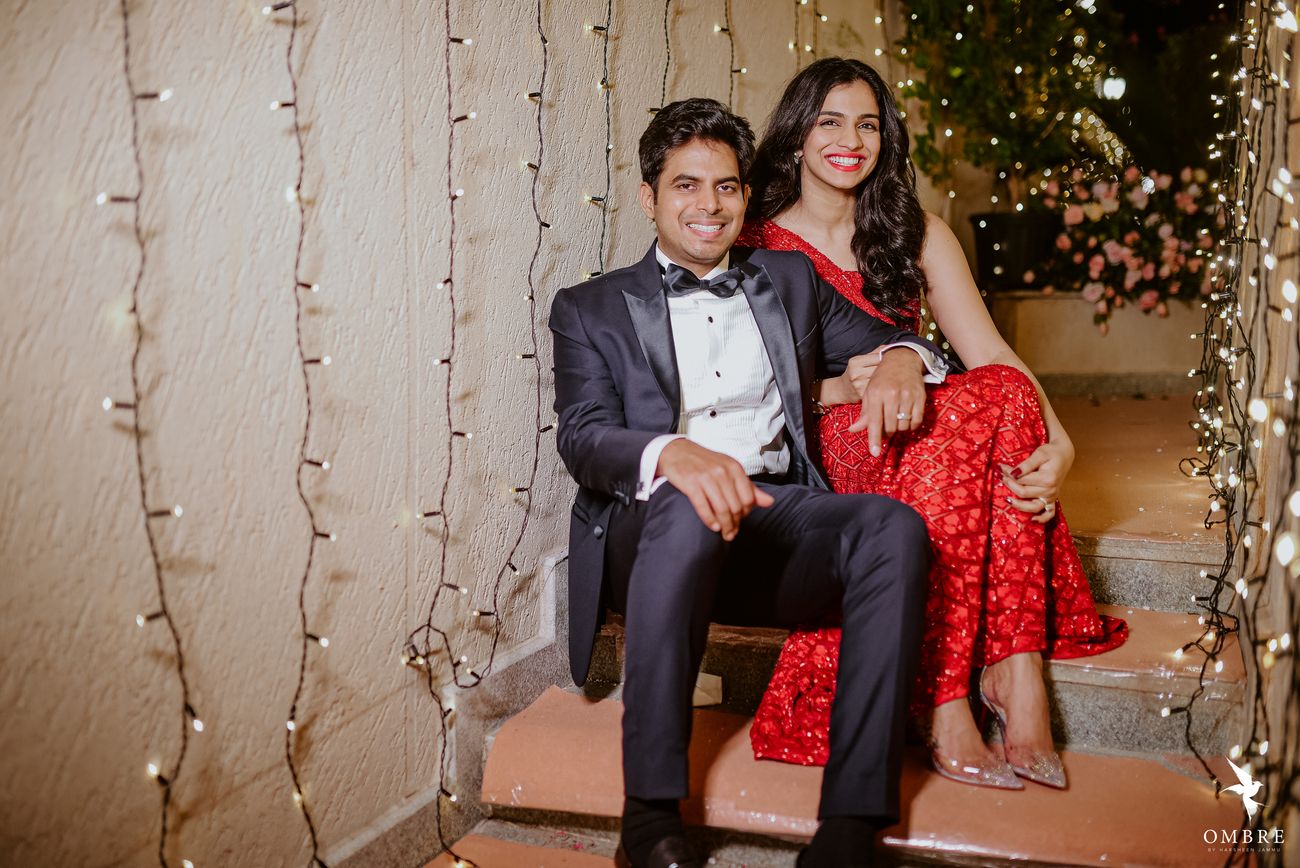 From The Bride: 
I have always wanted an intimate wedding with only my closest friends and family. Due to Covid, we were actually able to do that and managed to keep the guest list to less than 200 people. Woohoo?! We envisioned the wedding to be more like a getaway where people closest to us came together for weekend of dancing, music and just plain fun. Where people who hadn't met in a while could catch up, reminisce old times, laugh, eat, drink and dance the night away. And thats exactly how it went. We couldn't be more thankful to everyone who came in spite of the challenging times and made it so memorable. As for the style we weren't very particular, we wanted everything to be tastefully done without going overboard. The biggest challenge was actually trying to pull all this off in a month, LOL. But thanks to all the vendors, we pulled off this seemingly impossible feat. It made me very happy to have have a team of awesome female entrepreneurs/vendors working on this wedding and it truly felt an A-team.
Vendor Reviews: 
Venue: Jagmandir Palace, Leela Palace and Taj Fatehprakash 
The stupendously beautiful Jagmandir Palace in the middle of the Lake Pichola was the venue for the wedding and all the other functions took palace in the gorgeous Leela Palace and Taj Fatehprakash properties. The venues were all the best we could have hoped for, all outdoor and all waterfront. For a water bum like me, there is nothing better.
Makeup Artist: Bianca Louzado
Bianca and her team did a wonderful job. The make up and hair was flawless but also she was so easy to talk to and kept the atmosphere light and funny.
Planner & Decorators: The A-Cube Project 
Divya and Ambika from The A-Cube project helped us out a lot. But a special mention to our awesome family and friends who basically helped plan and manage the whole event. Everyone was so hands-on and pulled it off together. This wouldn't have been possible without them <3! 
But when it came to decor, it was just mind-blowing. It was an absolute highlight and to see what Ambika and the team at The A-Cube project managed to pull off in a month is just amazing. Every event was so tastefully done, I had complete faith in Ambika's ability to pull this off and she did not let me down. In addition to that, she was by my side throughout the wedding, making sure I had everything I needed, even did my make up at one point. She truly wore so many caps and tried to deal with everything gracefully. I am happy to have found a friend in her.
Photography: Ombre By Harsheen Jammu, Stories by Varun Suresh
Ombre was handling photography and videography whereas we asked Varun to click some additional photographs. Both did such a wonderful job. Photography was something that I was most apprehensive about. Both Vishnu and I are a little camera shy and having a good team who can work with that was very important to us. Harsheen and Varun worked well together. I cannot say enough about Harsheen and her team, the pictures came out so so amazing. I couldnt have asked for more. She was very patient in trying to get us to pose. I really like her quirky aesthetic. As for Varun, I had seen his work before and absolutely loved his candid shots thats what he and his team gave me, in addition to his some really great laughs. Its like they read my mind LOL.
Bridal Outfits: Cocktail - Maya Culture, Mehendi - Anamika Khanna, Sangeet - Kresha Bajaj, Wedding Sarees - Sabyasachi and Kandasami Kanjevaram (local store in Hyd)
Due to the lack of time, I was a little worried about getting the outfits on time but all the designers were awesome in that, I had no last minute issues and loved every single one. Maya was amazing, she managed to get the outfit together in 10 days!! The anamika khanna neon pink outfit was another favorite.
Vendors: Venue: Jagmandir Palace, Leela Palace and Taj Fatehprakash; Makeup Artist: Bianca Louzado Creative Make-up and Hair Design★ 5 ; Planner & Decorators: The A-Cube Project★ 4.8 ; Photography: Ombre by Harsheen Jammu★ 4.9 , ShotStories by Varun Suresh★ 4.9 ; Bridal Outfits: Cocktail - Maya Culture, Mehendi - Anamika Khanna★ 5 , Sangeet - Kresha Bajaj Koesch ★ 5 , Wedding Sarees - Sabyasachi Mukherjee★ 4.9 and Kandasami Kanjevaram; Bridal Jewelry: L Bhajrang Pershad Jewellers, Hyderabad; Groom Wear: Cocktail - Veloce by Maddy, Mehendi - Rahul Mishra, Sangeet - Kunal Rawal★ 5 , Wedding - Anushree Reddy & Kaadambini