Blouse Styles For Curvy Brides!
BY Sakshi | 07 Nov, 2019 | 60325 views | 3 min read
If you're a curvy bride, we say, celebrate those curves! However, if you're looking for ways that flatter your body type, then we have your back! Here are some styles which will look amazing on curvy brides, and whether your curvy is the hourglass figure or the plus size kind, they will look amazing.
*All blouses in featured photos are for representational purpose only and not indicative of the bride's body type.
Longer than cap sleeves, shorter than elbow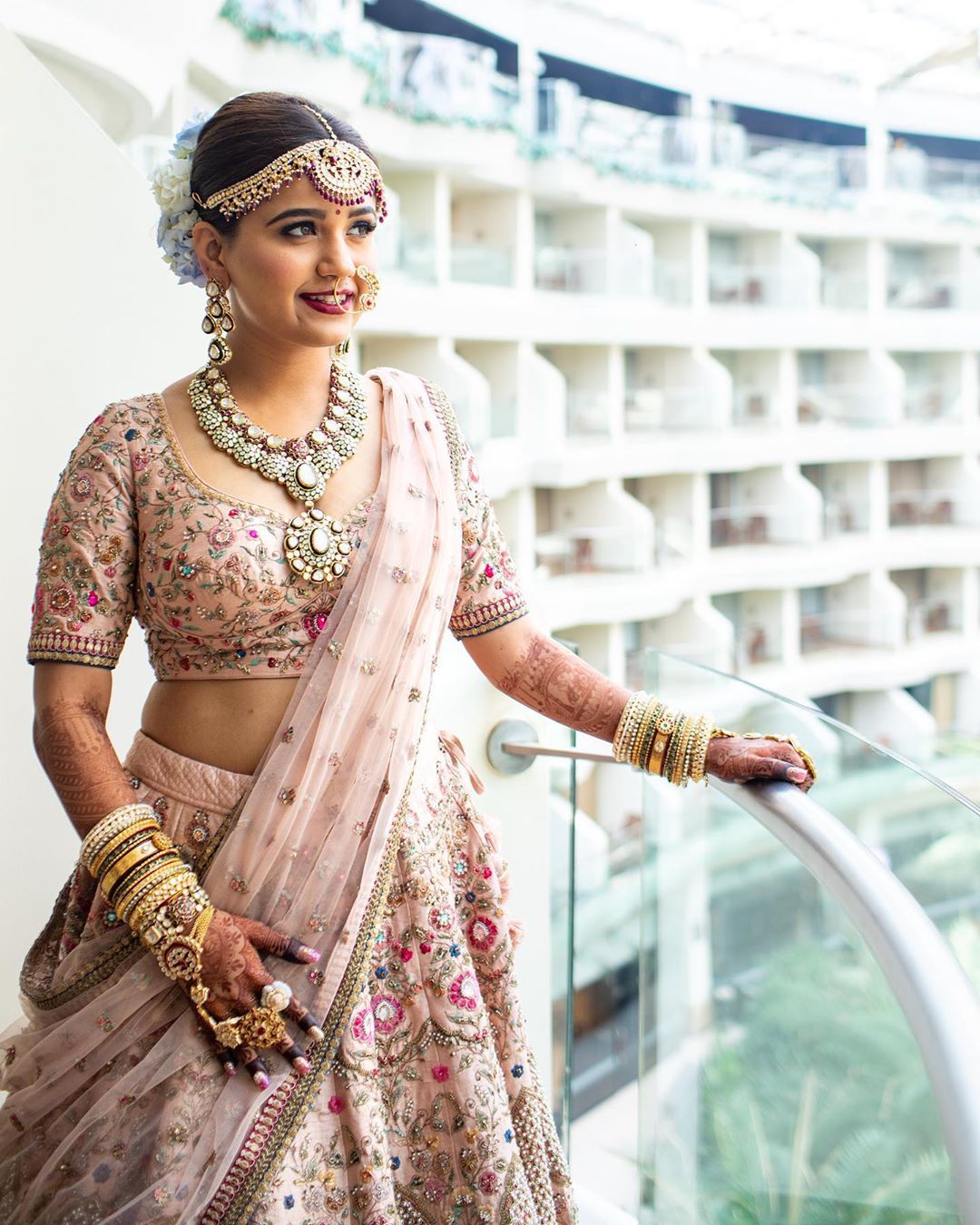 Image via Little Big Weddings★ 4.6
This is one of our fave styles for curvy brides- the sleeve length is just right- and the neckline is deep, but not too deep and the choli ends a little lower than usual.
Blouse with attached waistbelt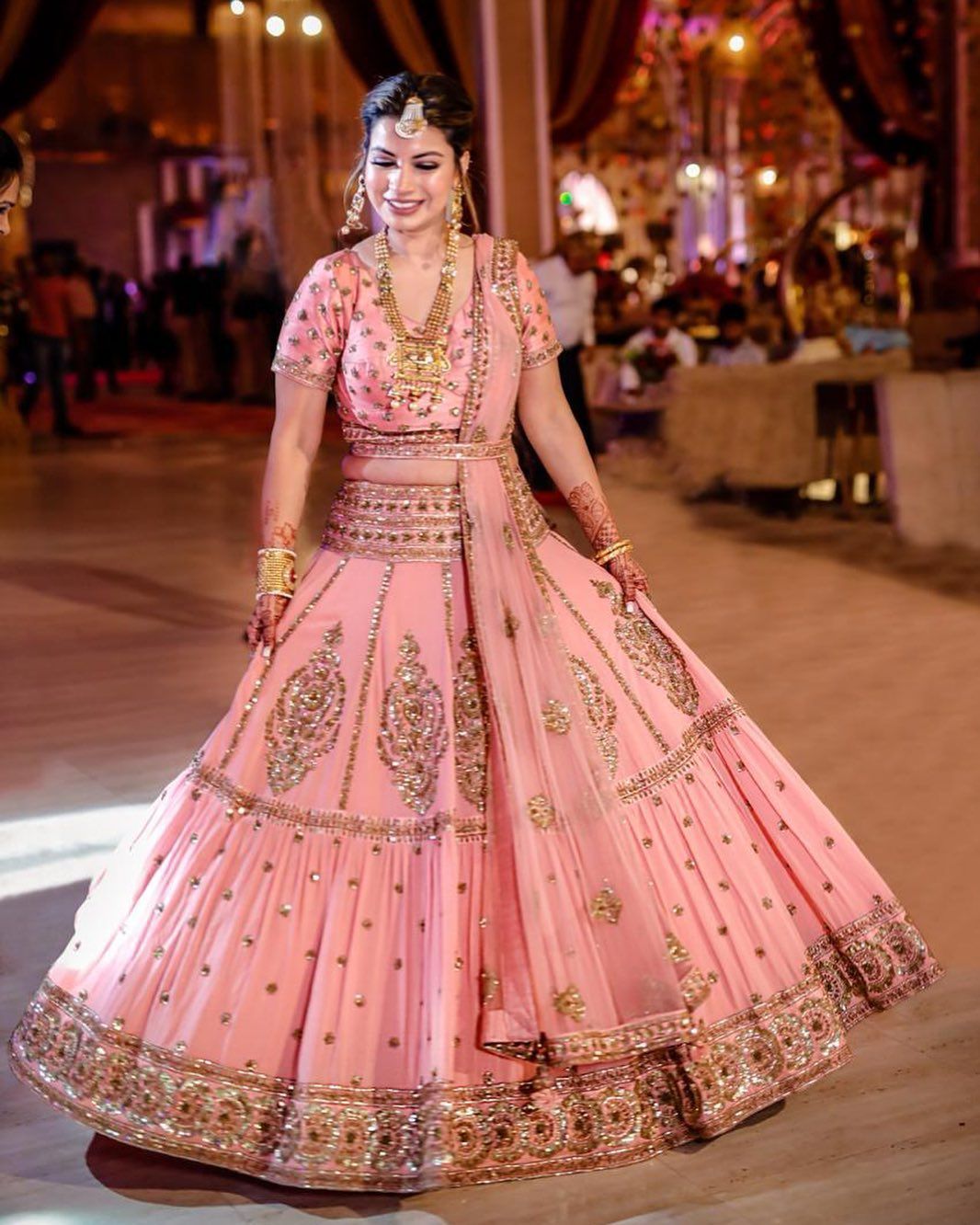 Image via Aditya and Mohit (A Unit of Dalmia Fashions)★ 4.5
A blouse with an attached waistbelt is also a great style for curvy brides- keeps the dupatta in place and also adds an additional layer of fabric between the blouse and the lehenga.
Peplum blouse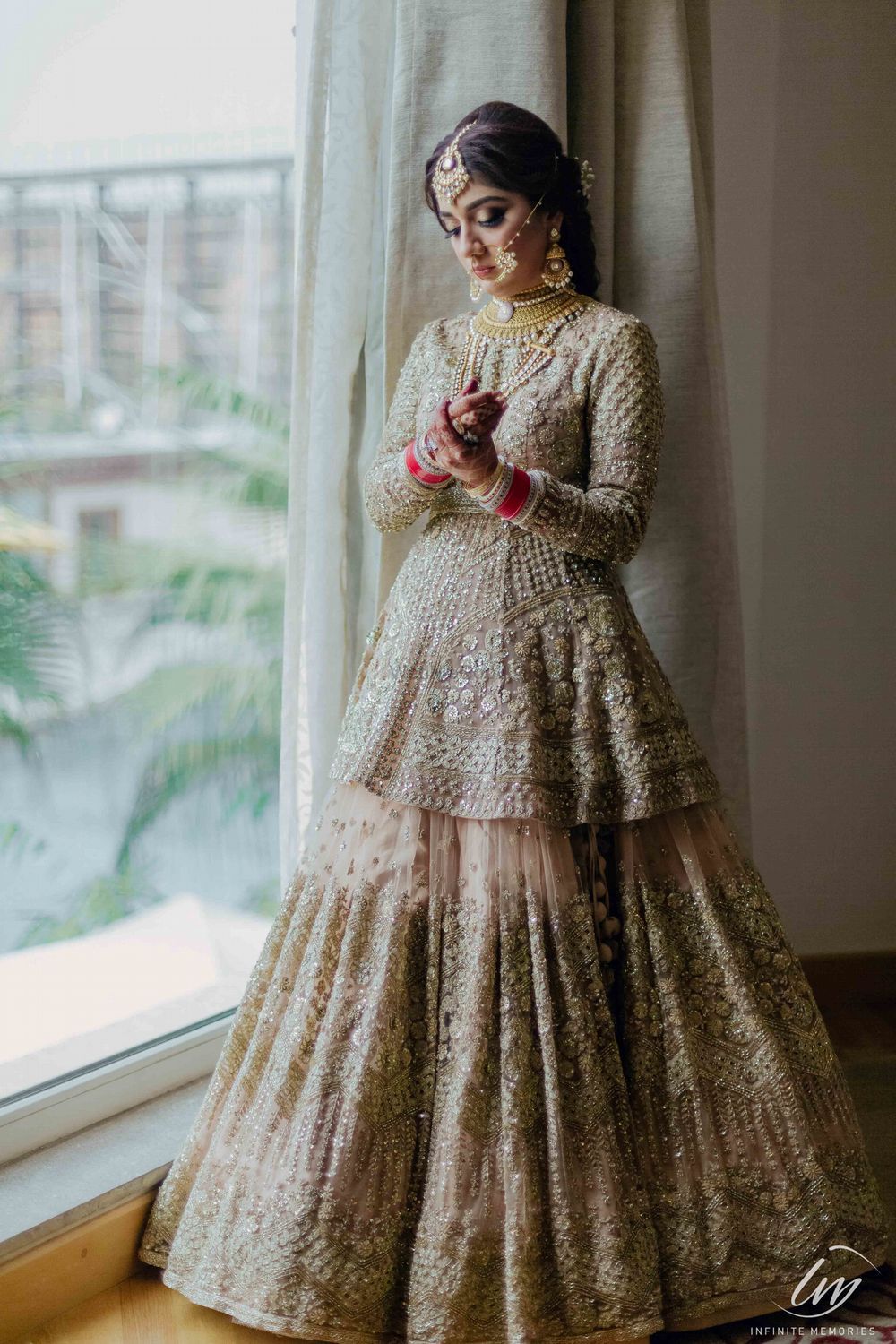 Image via Infinite Memories★ 4.8
Another great idea- looks modern yet traditional at the same time. Plus, if you're looking to cover up, looks flattering without being frumpy as it cinches at the waist.
Cape style blouse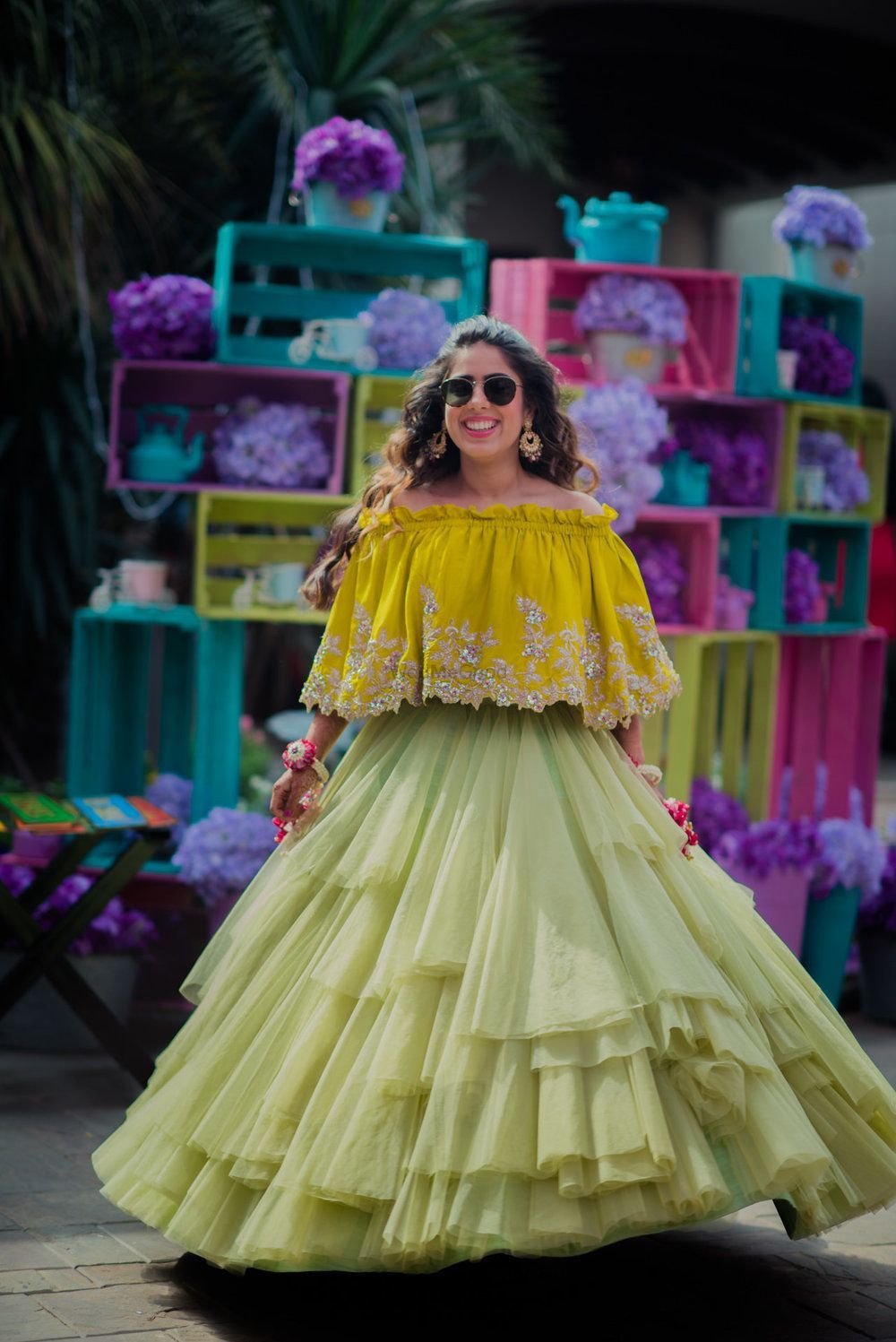 Image via Harman & Rajas
This one is an easy breezy style that not too many brides opt for, but looks amazing, especially when you don't really want to show your tummy.
Blouse with attached dupatta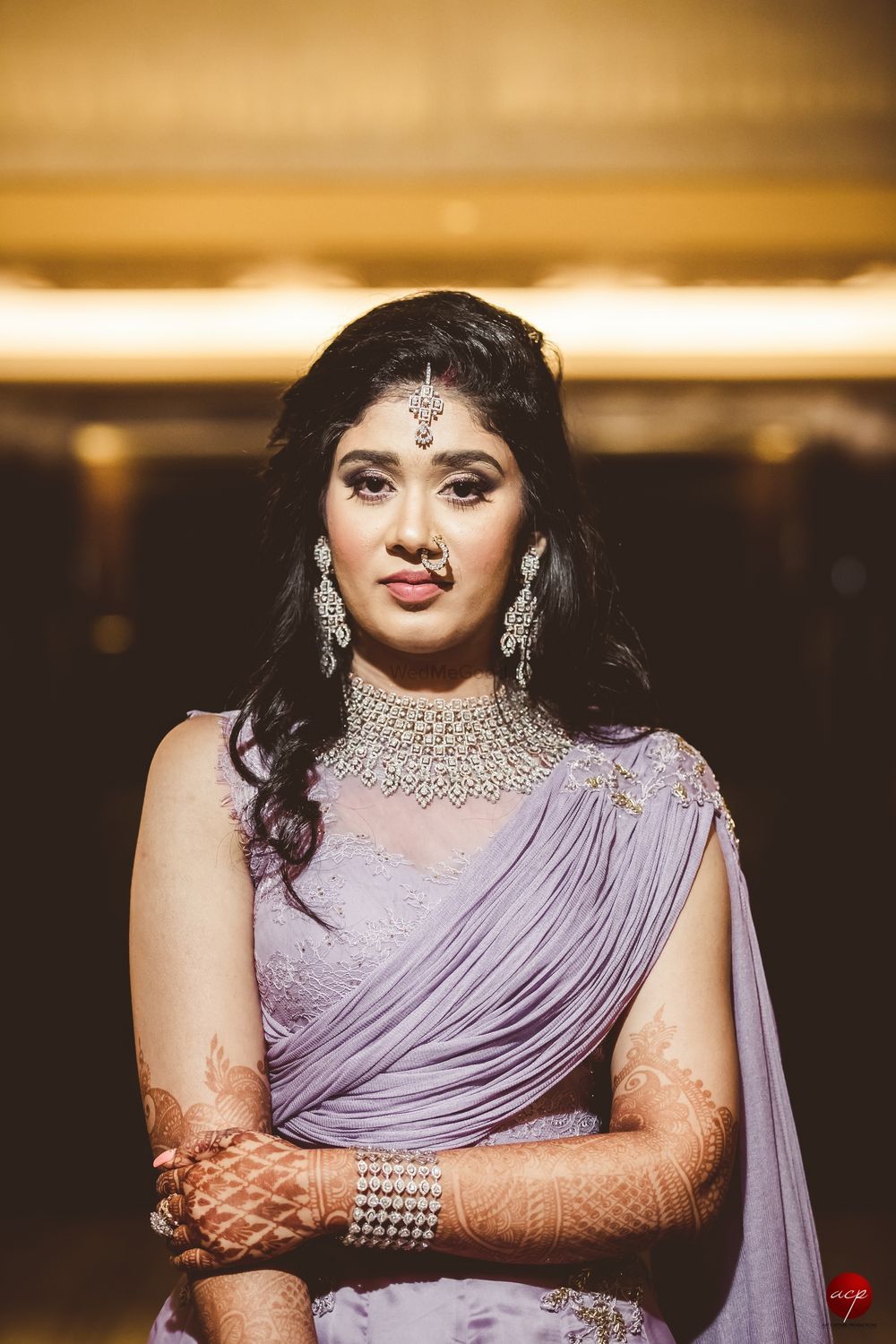 Image via Artcapture Productions★ 4.5
This not only looks stylish, but also helps in covering up the bust if you're looking to do that.
Waist length blouse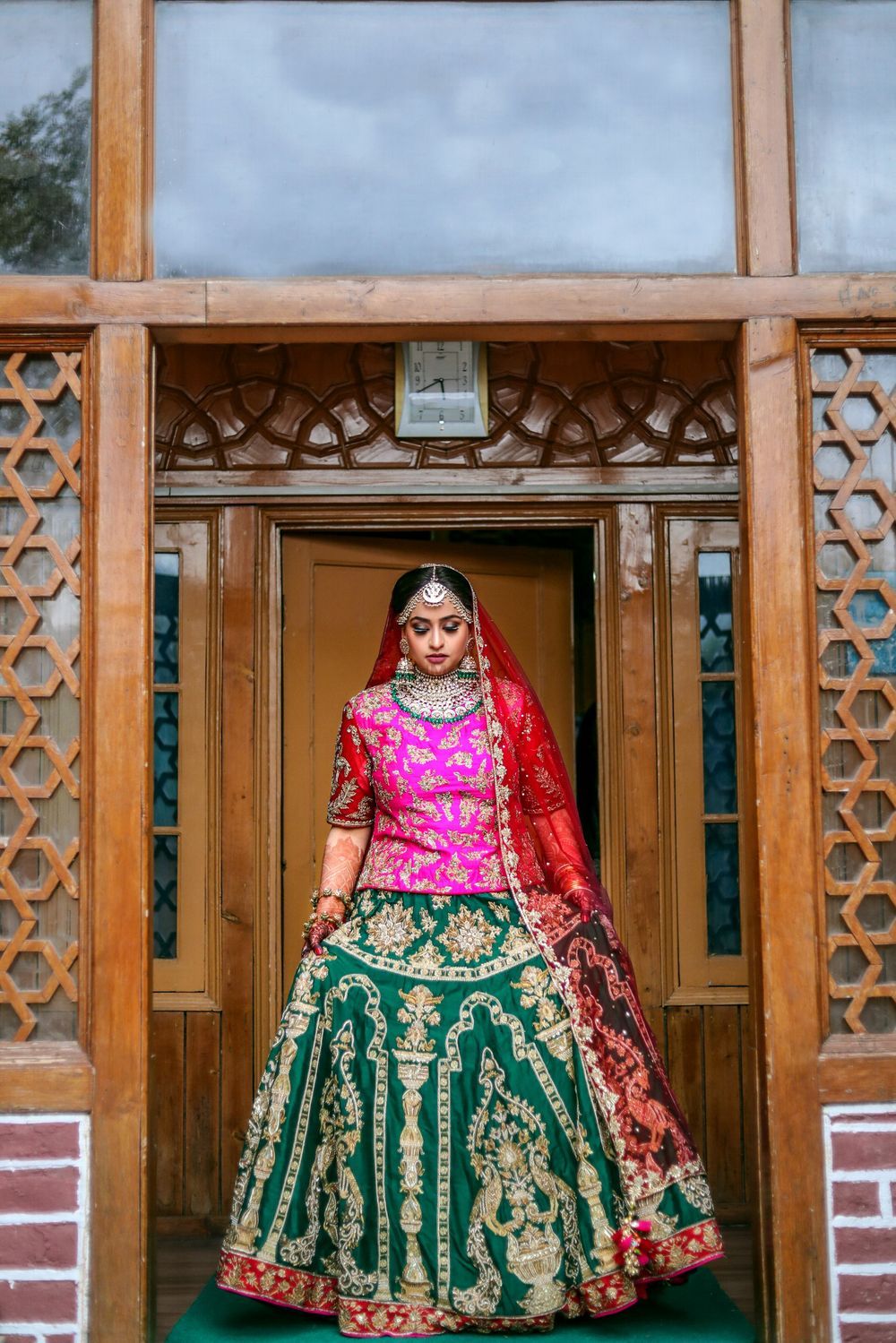 Image via Insha & Mohsin
Another great style if you want hide your curves. Make sure it fits well to make it look flattering.
Full sleeved blouse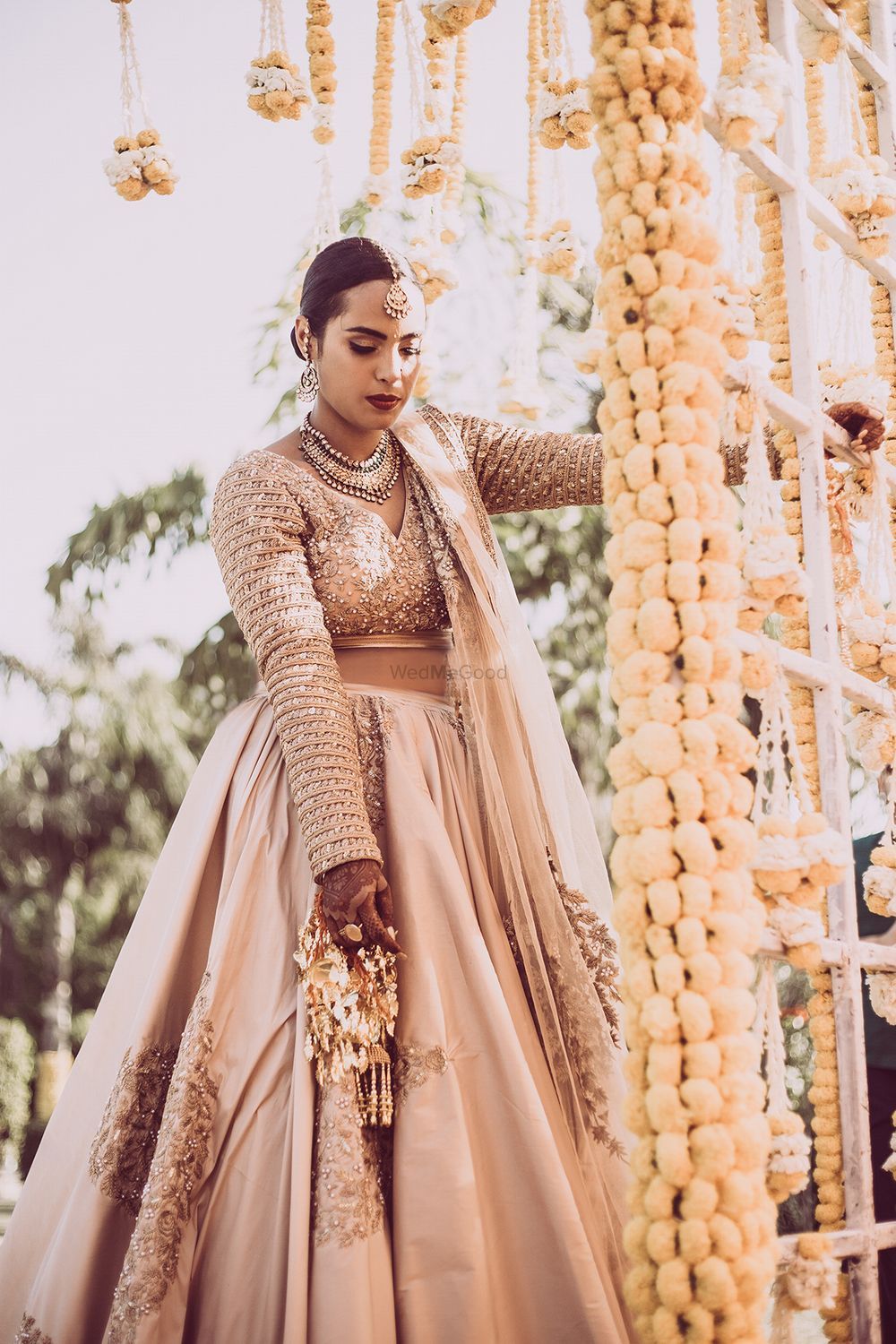 Image via Karishma & Sean
A good idea, which works especially well for winter weddings. Looks flattering on every body type, and especially for curvy figures.
High neck with full sleeves- with a high waisted skirt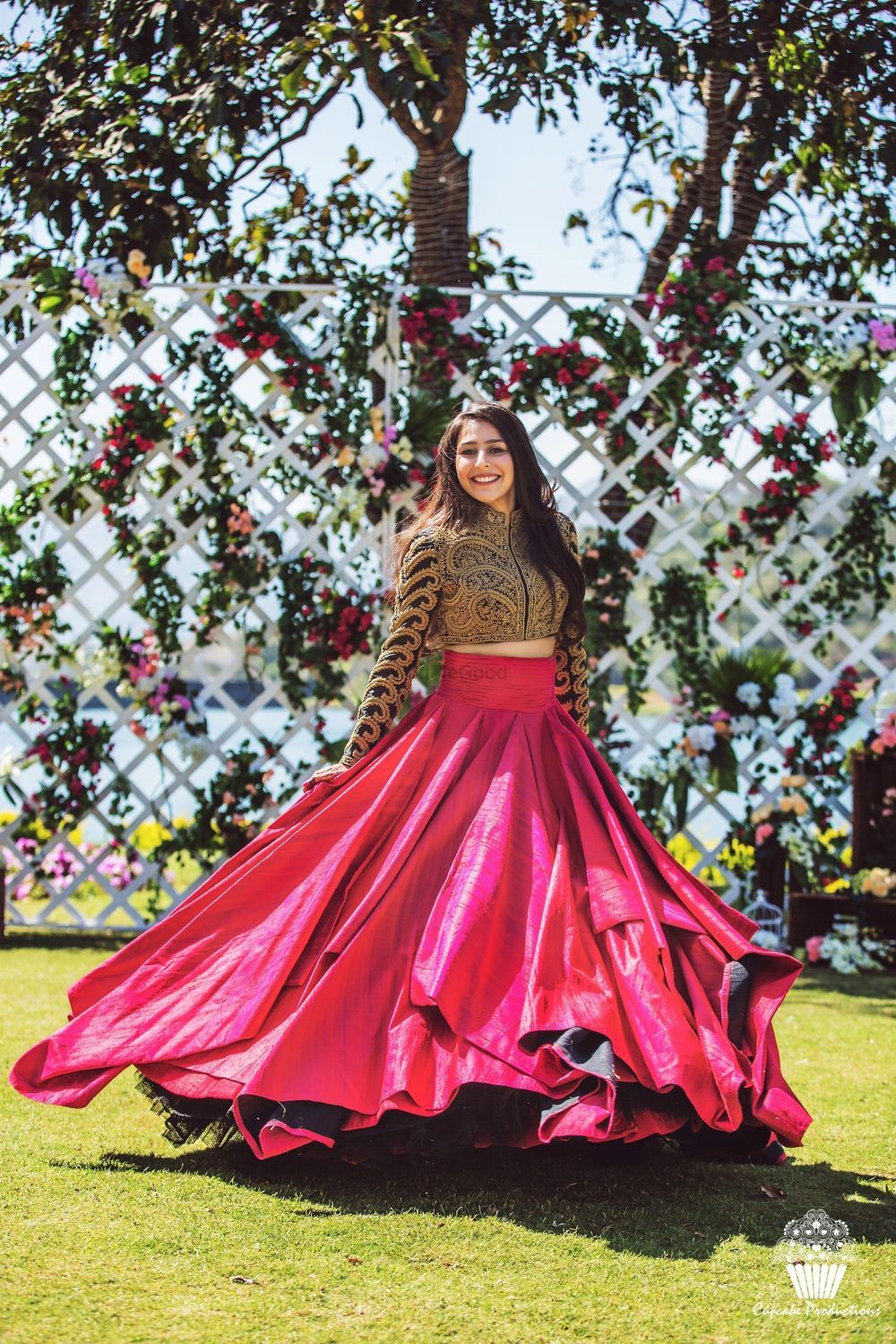 Image via Cupcake Productions★ 4.8
A fail-proof idea for brides who want the lehenga to flatter them without showing off too many curves.
Choli cut deep neck blouse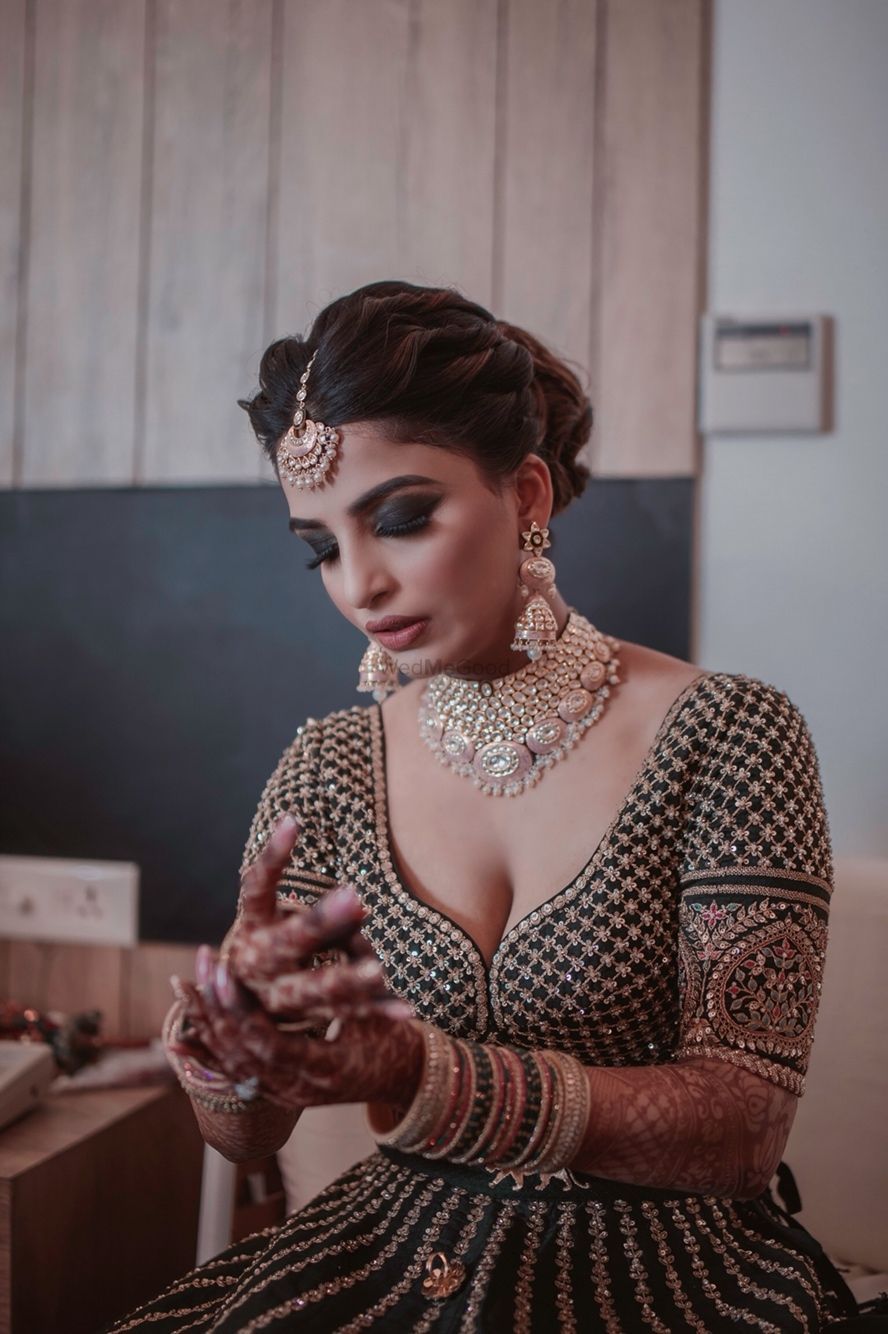 Image via Shahid's Makeover
Celebrate those curves with a deep neck blouse that shows off that amazing cleavage of yours!
3/4th sleeved blouse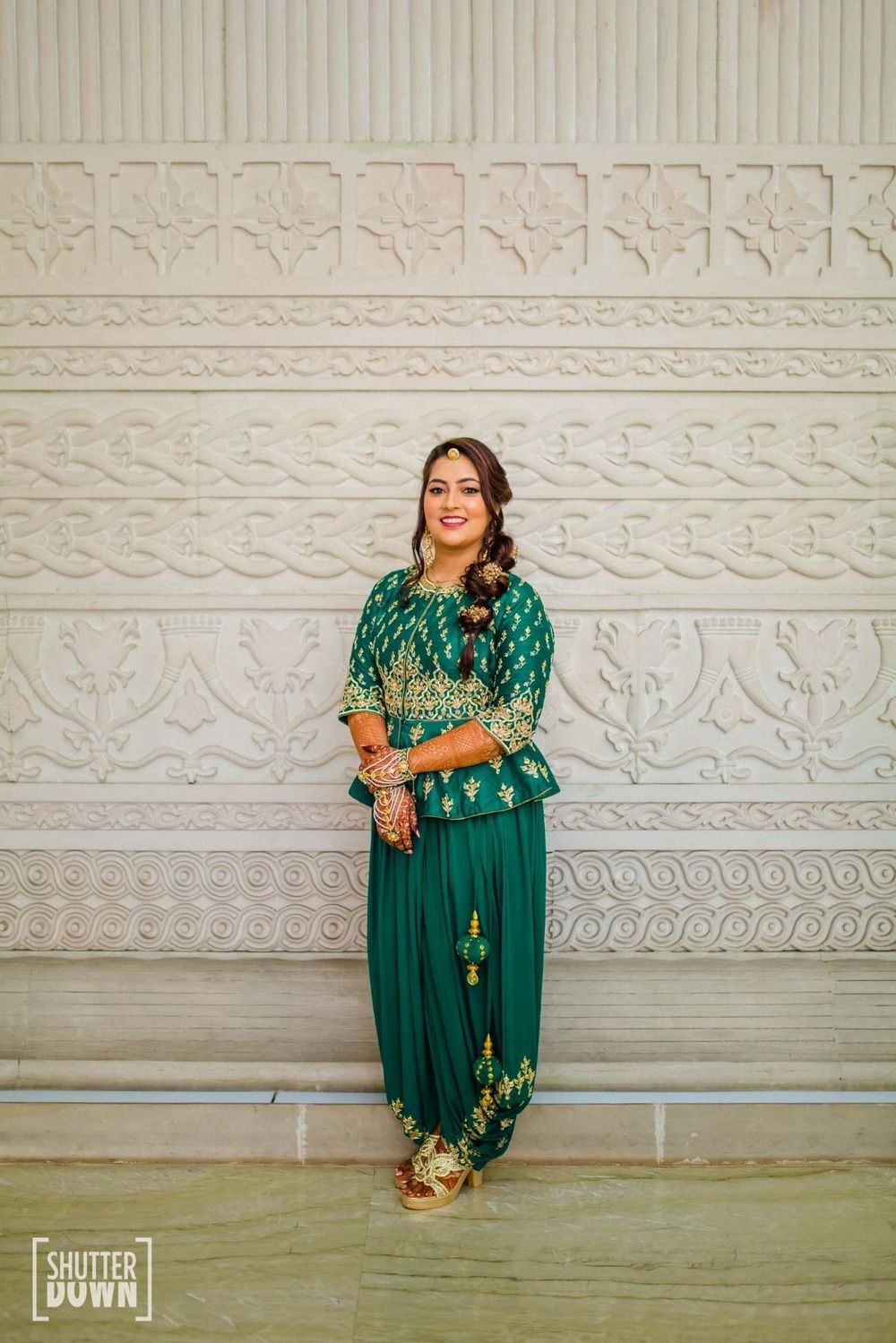 Image via Glam by Deepal Haria★ 5
3/4th sleeves are great, and work with almost every blouse and body style.
Elbow length blouse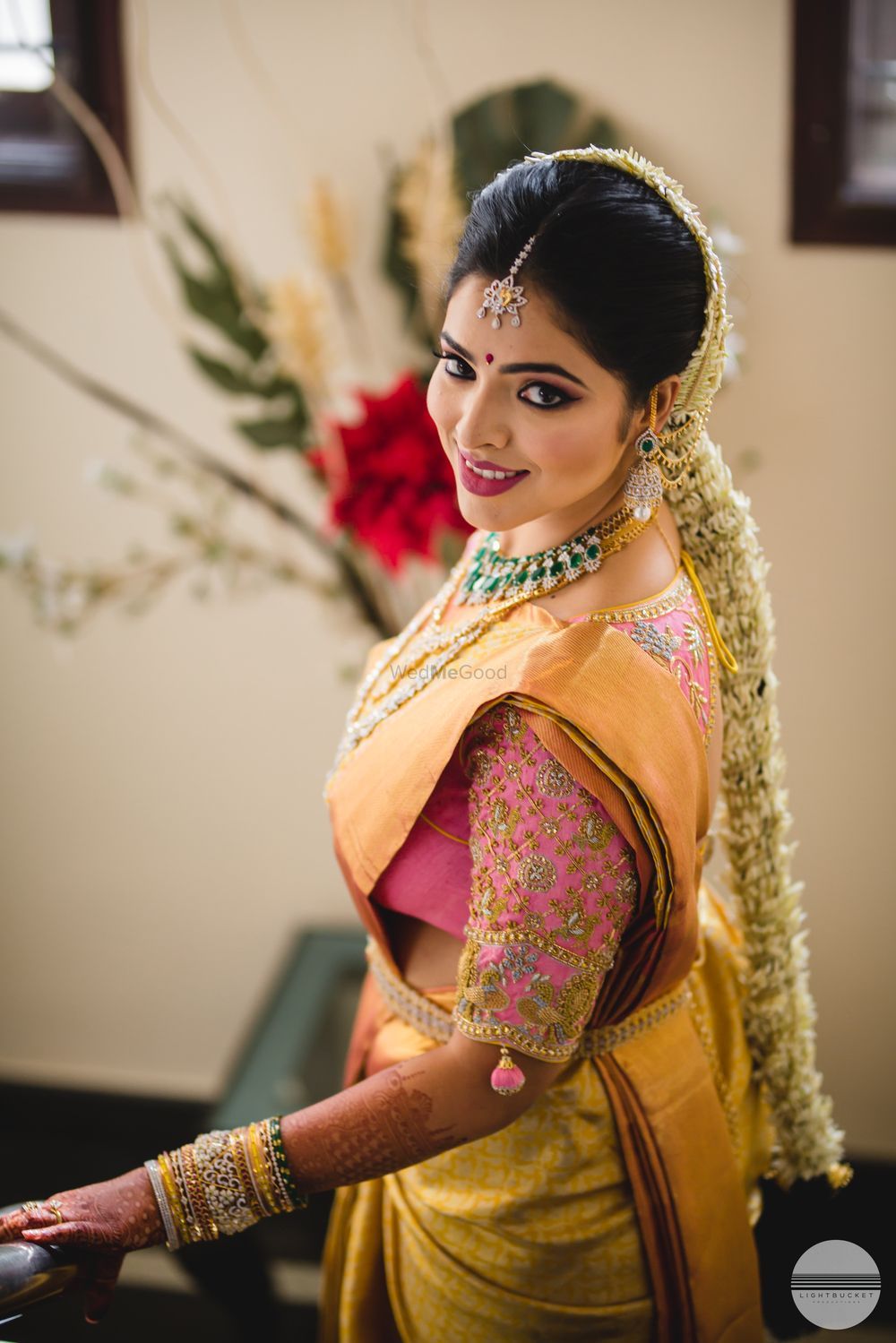 Image via Khyati & Tushar
Sleeves that end at the elbow also look flattering for such body types.
Blouse with embellished sleeves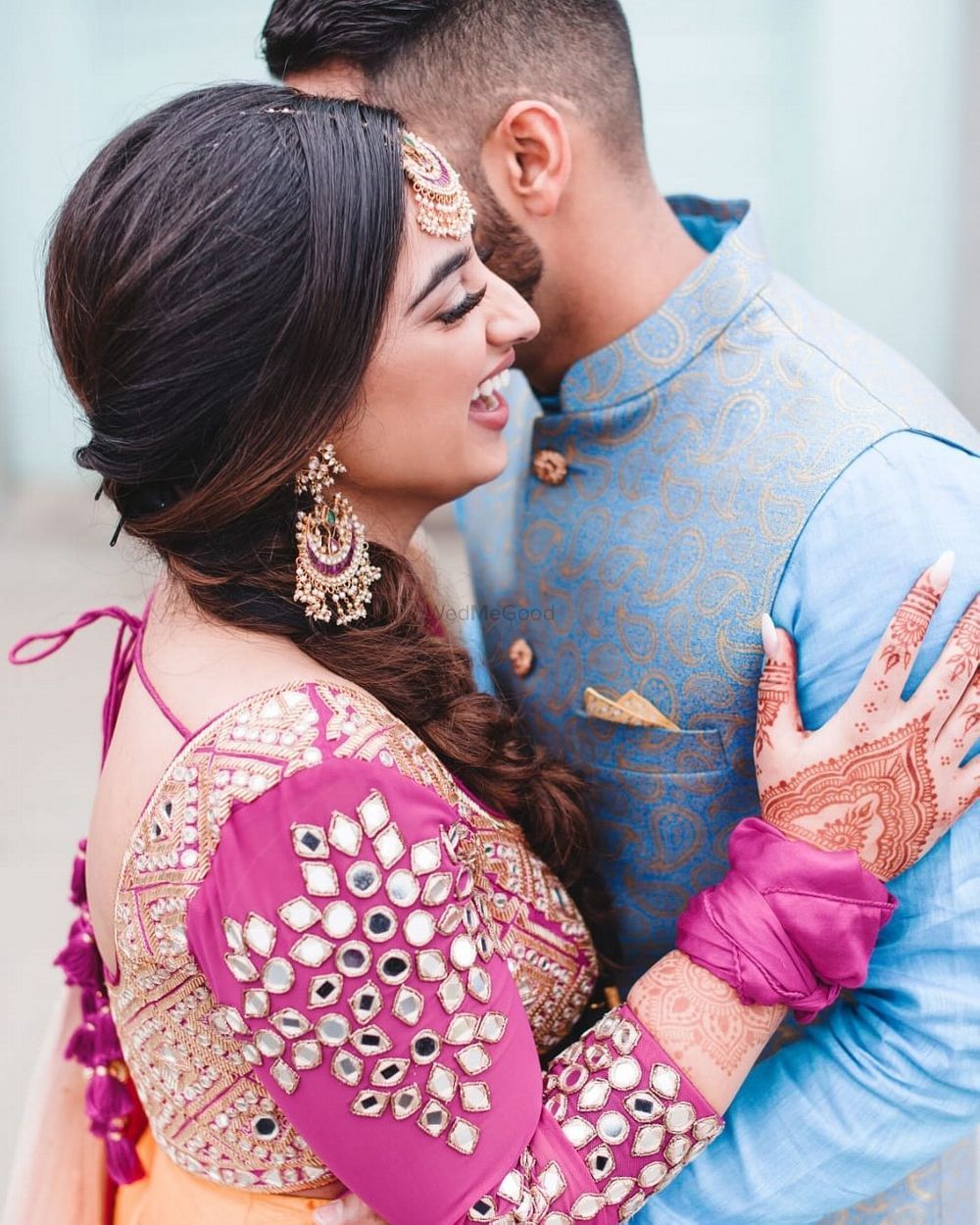 Image via Riana Jewellery
This distracts from your bust and and works well with 3/4th or elbow length sleeves.
Blouse styles to avoid if you're curvy:
Blouses with extra embellishments, which can look bulky and make you look heavier.
Avoid anything with too much frill or ruffles on the top, as it can make the bust look bigger than you'd want.
Get blouses in thinner fabrics as compared to velvet or some other thick fabric.
No poufy sleeves- they make the whole body look wider.
Do not opt for blouses with too much padding as they can make you look heavier than you are.
Extra tight blouses look very unflattering on curvy women as they dig into the flesh and can make the skin bulge oddly.
Off shoulder blouses can make you look wider than you are.
ALSO READ: What Curvy Brides Should Know Before Getting Their Wedding Lehenga!