Brides Who Wore The Prettiest Customised Kaleere!
BY Sakshi | 22 Sep, 2022 | 13206 views | 4 min read
Are you a bride-to-be who happens to be as obsessed with bridal kaleere as we are? Well, then let us get you up to speed with all the new trends in the kaleere world! Brides are going out of their way to customise their bridal kaleeras, and the results are simply amazing. We bet they're gonna make you think... why didn't I think of this before? From our real brides to bloggers to celebs - loads of inspiration here!
Alia's unique personalised kaleere!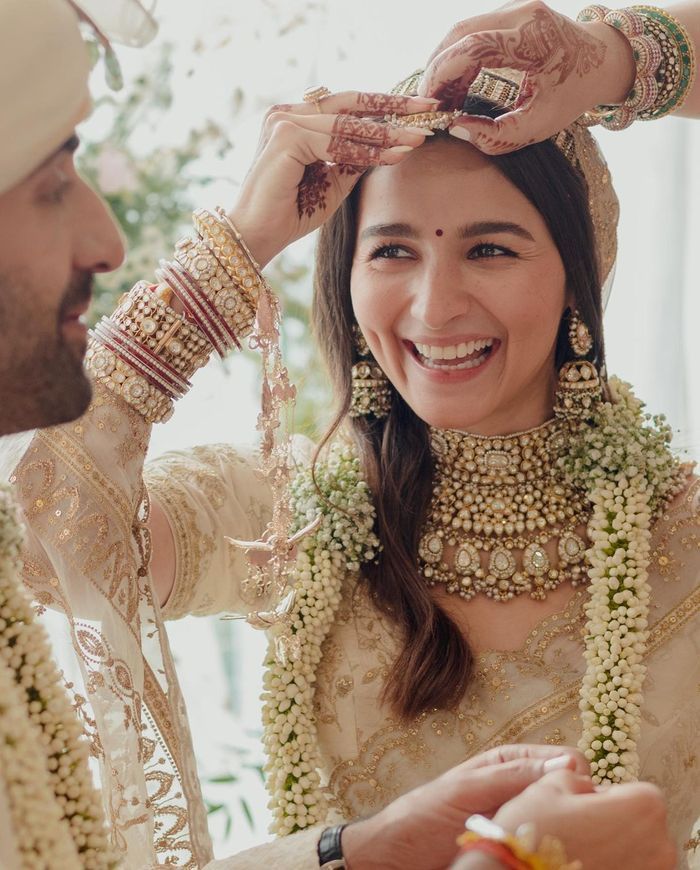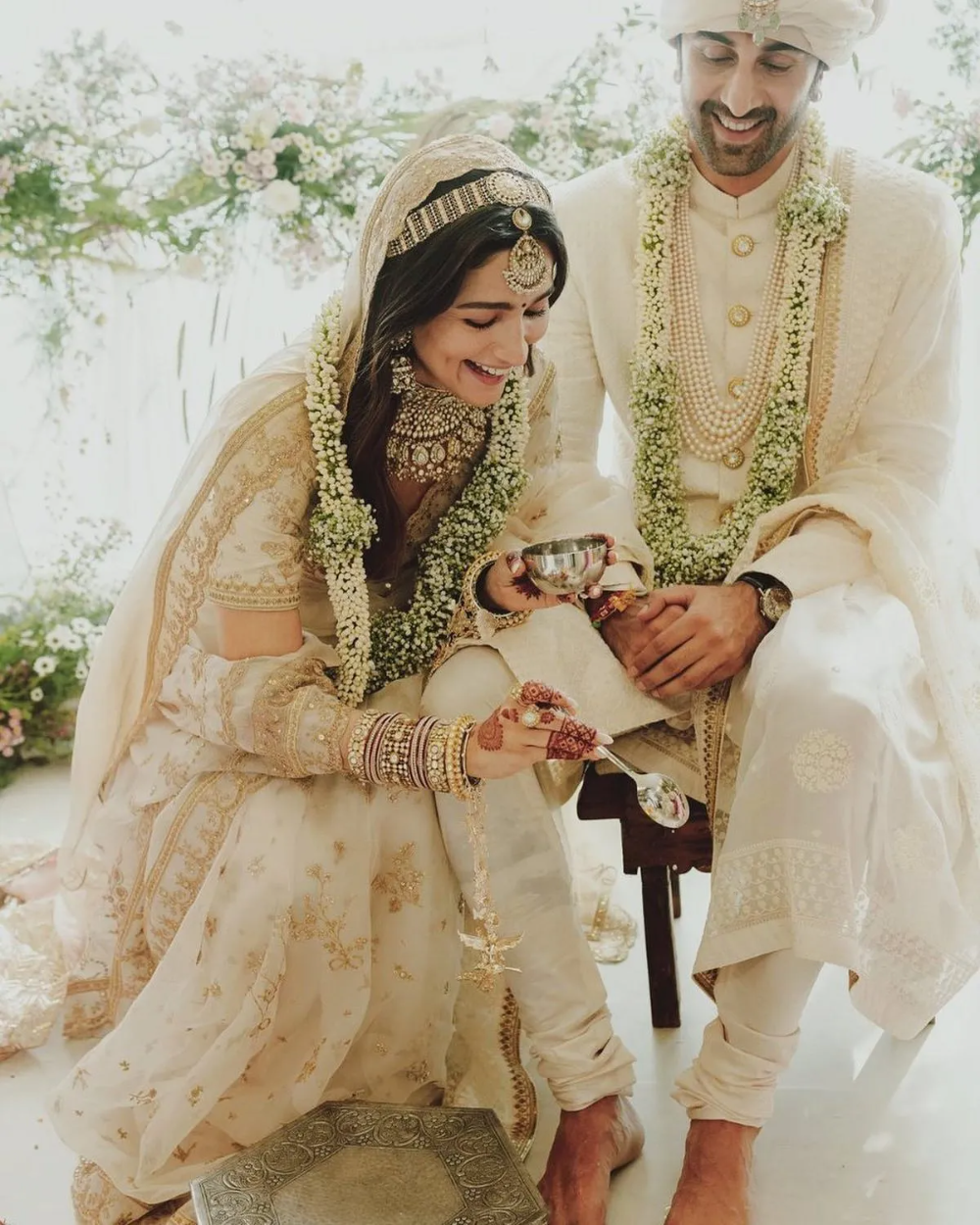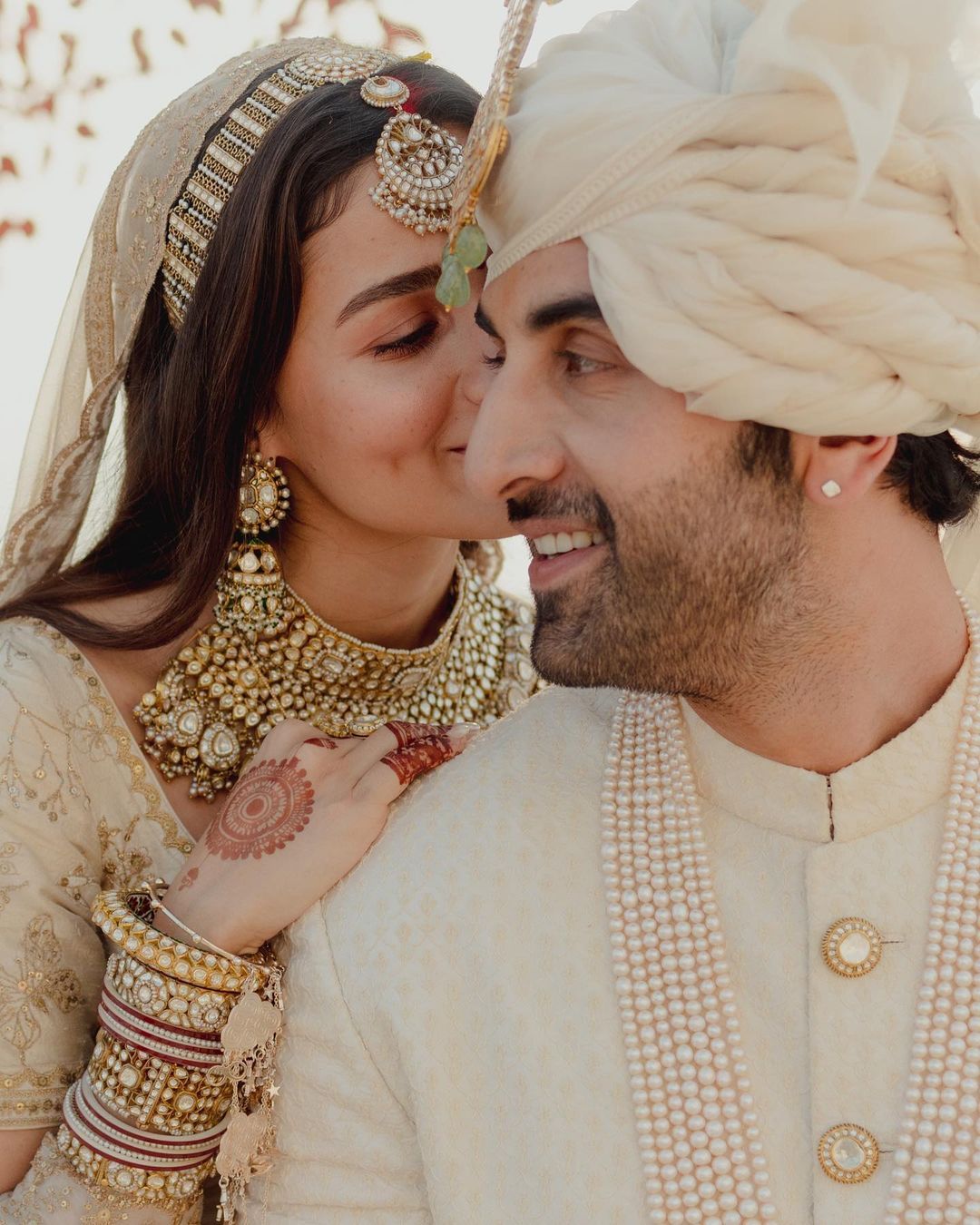 Image via: @aliabhatt
Her kaleere were customised to tell their love story! From RK's lucky number 8 symbol to Alia's love for moon and stars it was all so beautiful. Each kaleera was a symbol of their love for each other!
Arpita Mehta's dainty kaleere
Image via Arpita Mehta's Wedding
Arpita wore dainty kaleere with personalised motifs by Mrinalini Chandra, in the same gold tone as her lehenga.
This blogger bride wore adorable sea-shell kaleere!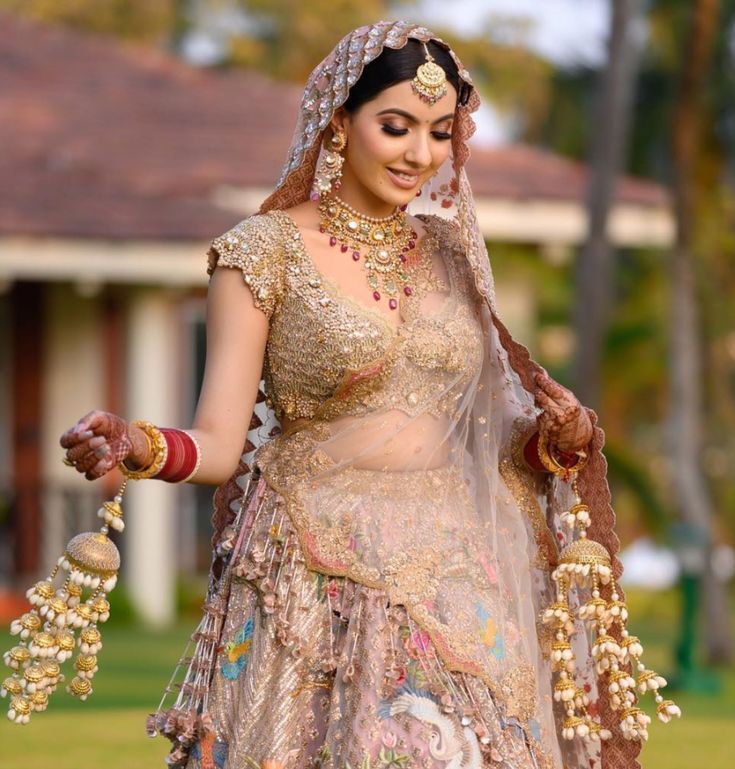 Image via : Niki Mehra
Fashion Blogger Niki Mehra got her customised handcrafted #SeashellKaliras inspired by her love story and they were adorable with motifs hanging from them!
Or these offbeat Unicorn Kaleere!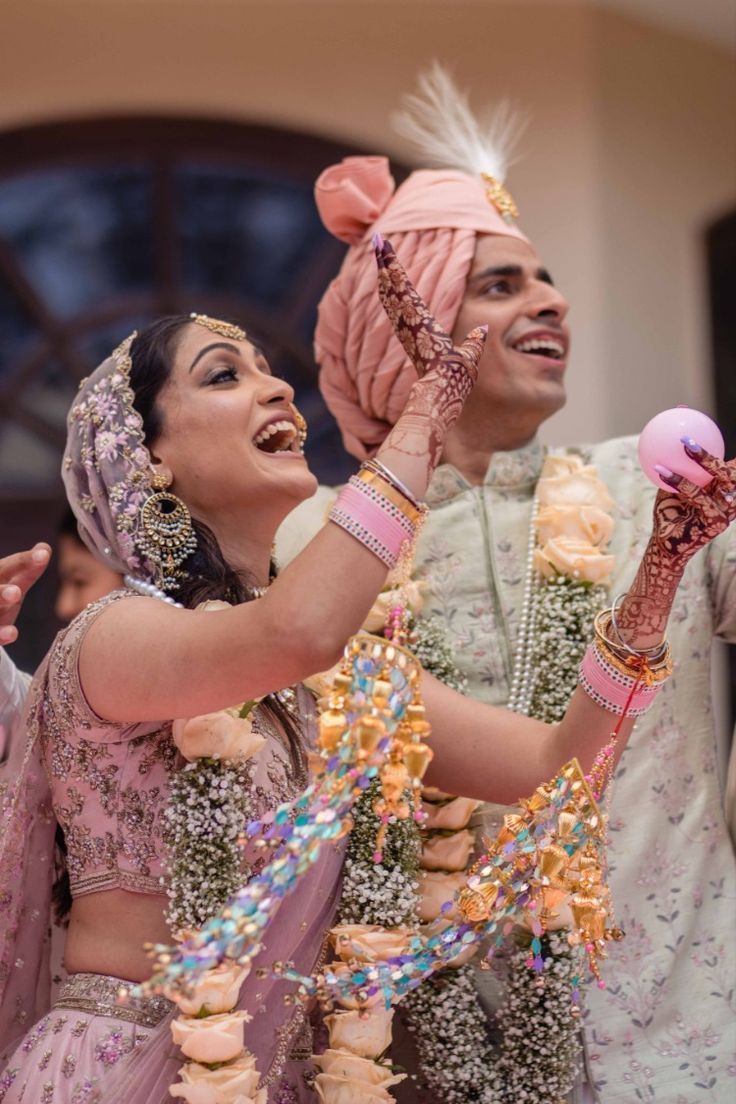 Image via: Instagram
These kaleere had gorgeous written all over them! Offbeat and fun, these took our heart away the moment we saw them.
These special meenakari kaleere which are all kinds of amazing!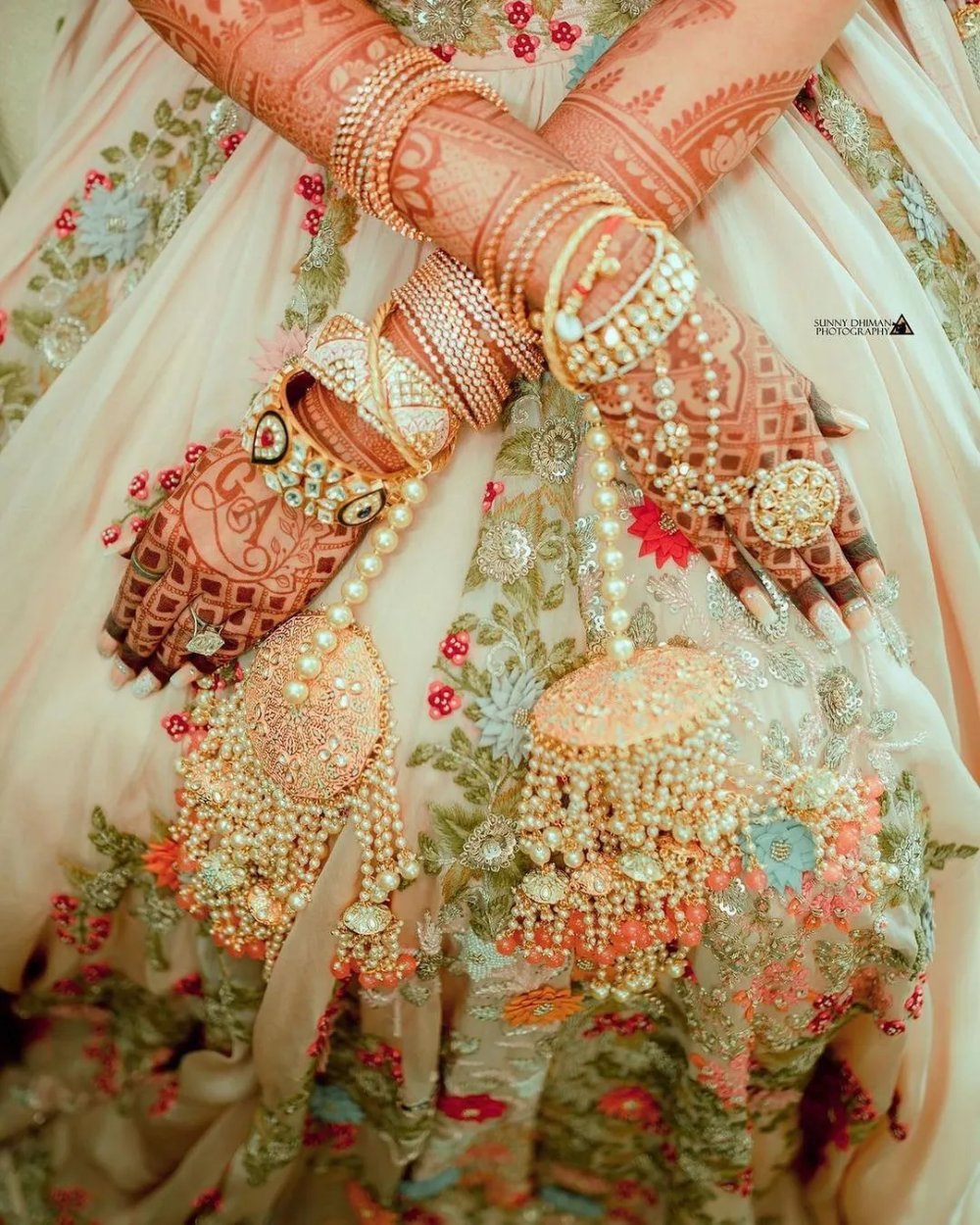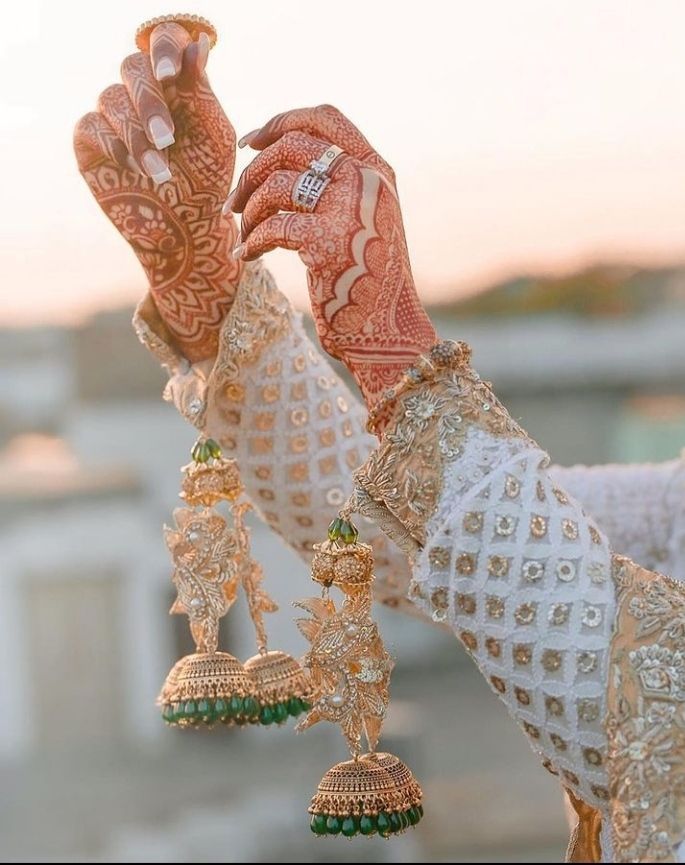 Image via
We fell in love the minute we saw these, and these were specially curated for the bride with meenakari work!
This pilot bride who got cute little airplane kaleere!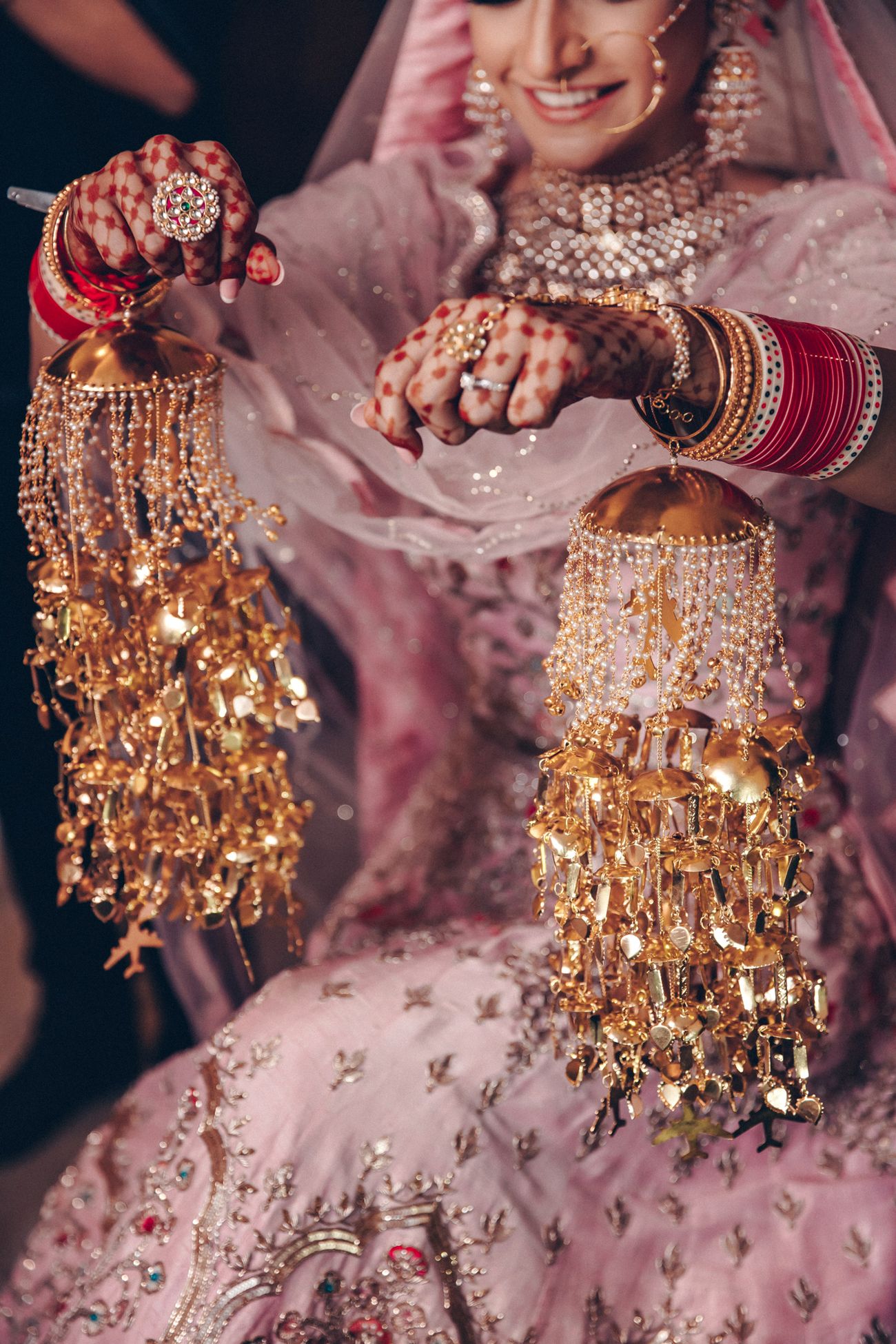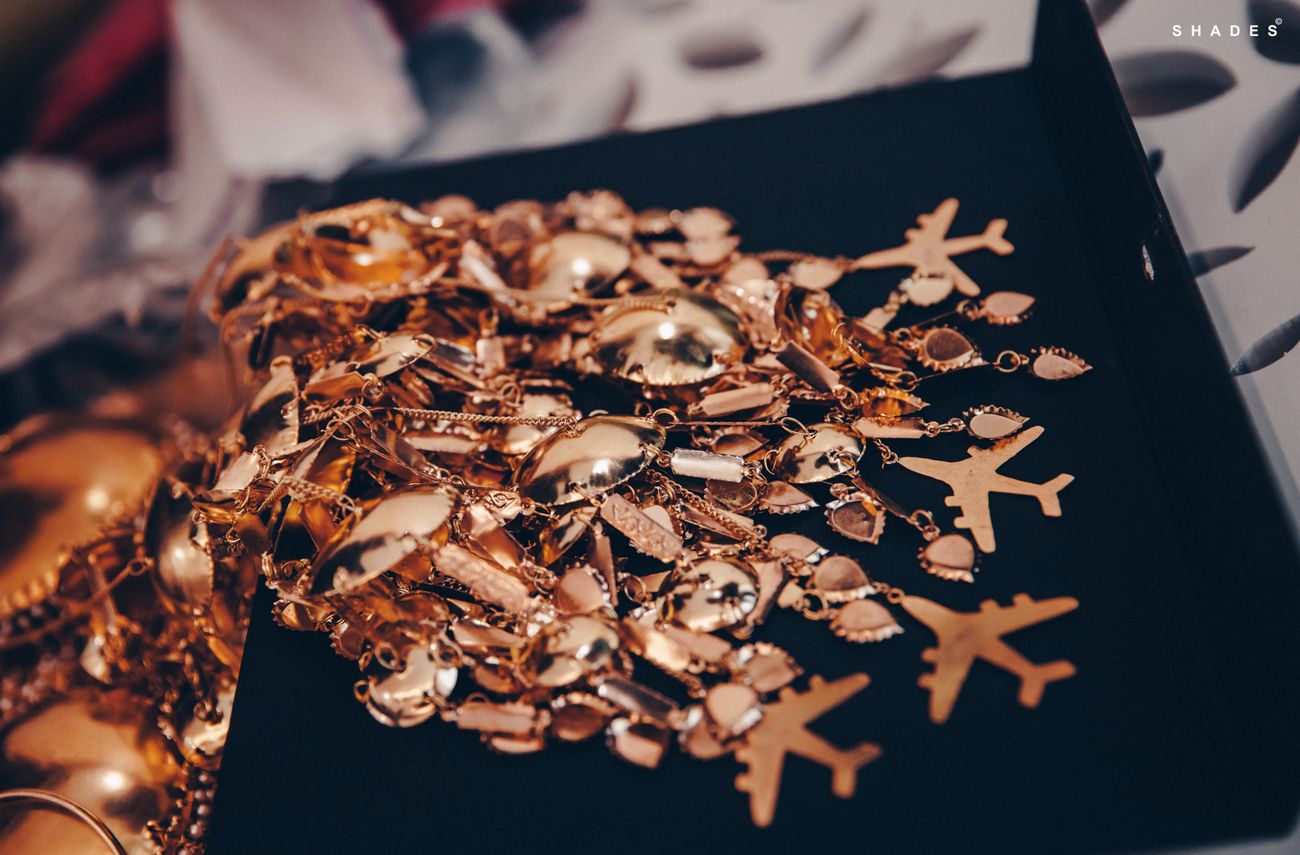 Image via Chanu & Digvijay; Kaleere by Raabta By Rahul★ 4.8
The cutest kaleere we have seen off late- so unique and pretty, and totally totally apt for a bride who happens to be a pilot, getting married to a pilot!
This one with picture charms of loved ones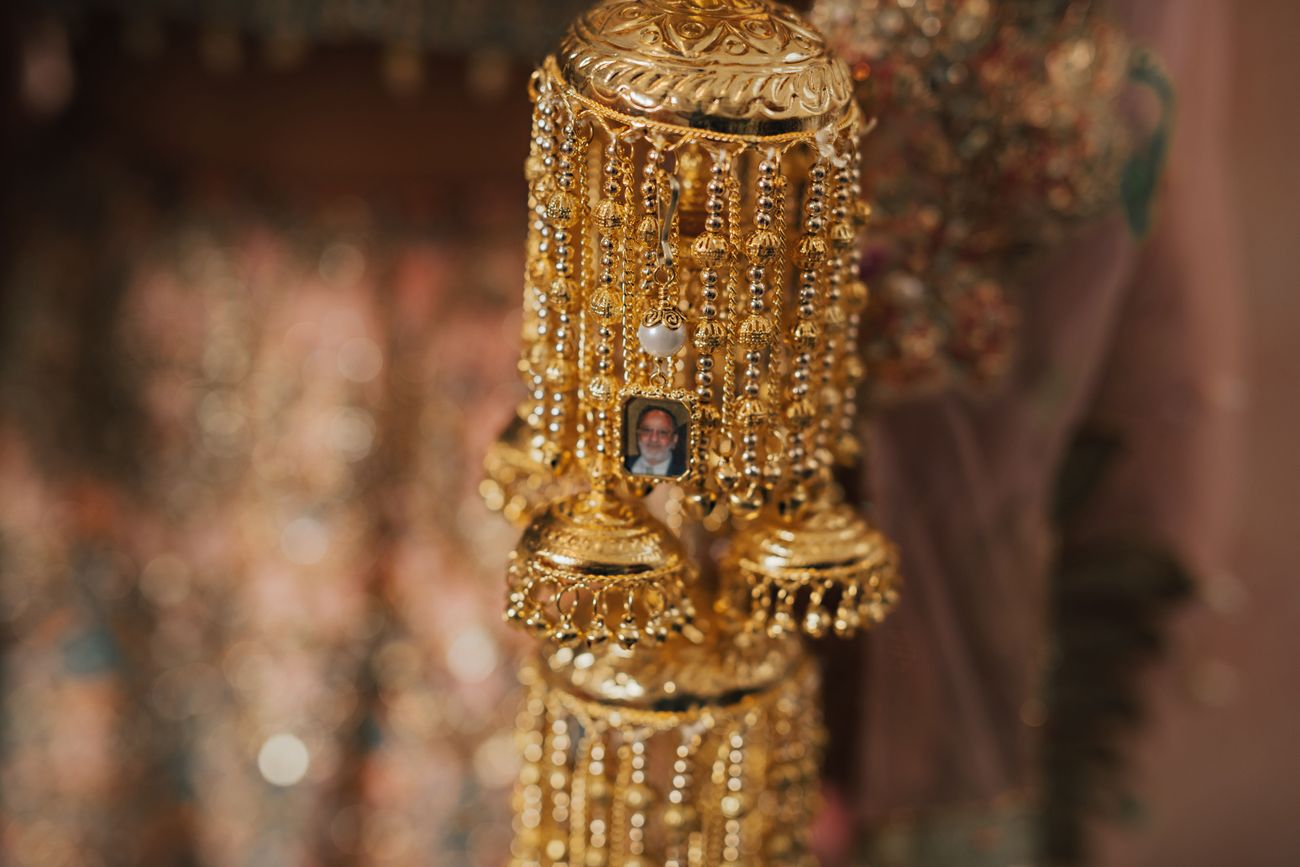 Image via Amrit Photography
Now that is a special idea, isn't it? Real Bride Savina came up with this, which is so nice to treasure your loved ones!
These bird and parrot inspired Kaleere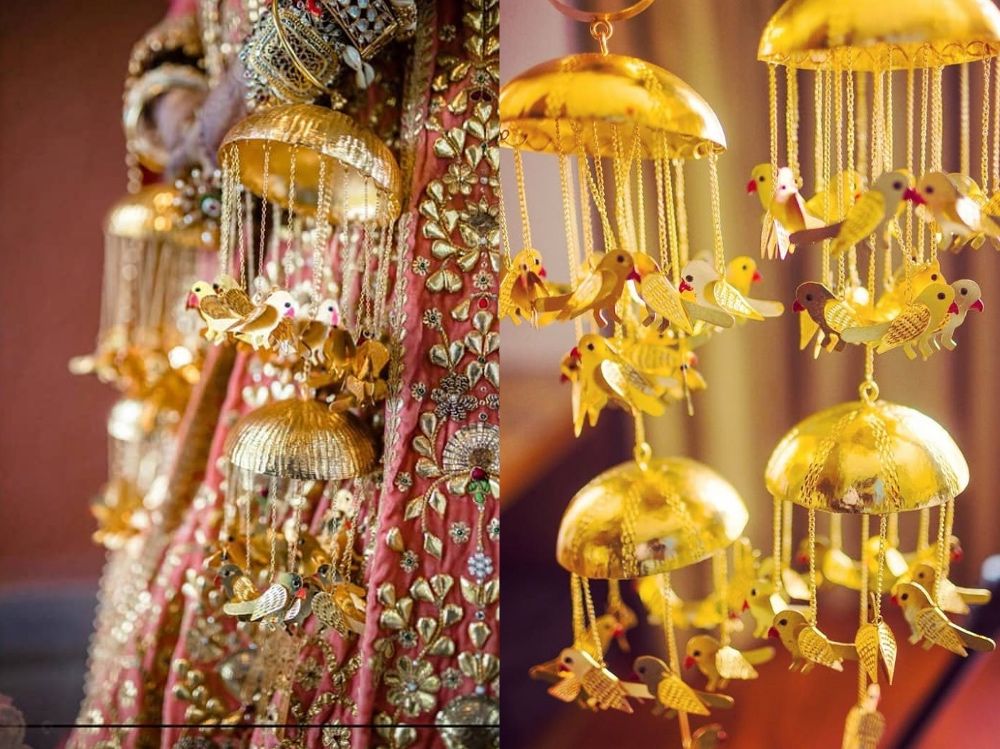 Image via The Weddingwale★ 4.9  (R); Kaleere by Mrinalini Chandra
These brides picked the pretty bird kaleere which seem to be very popular and not to mention, pretty!
These ones with the couple's names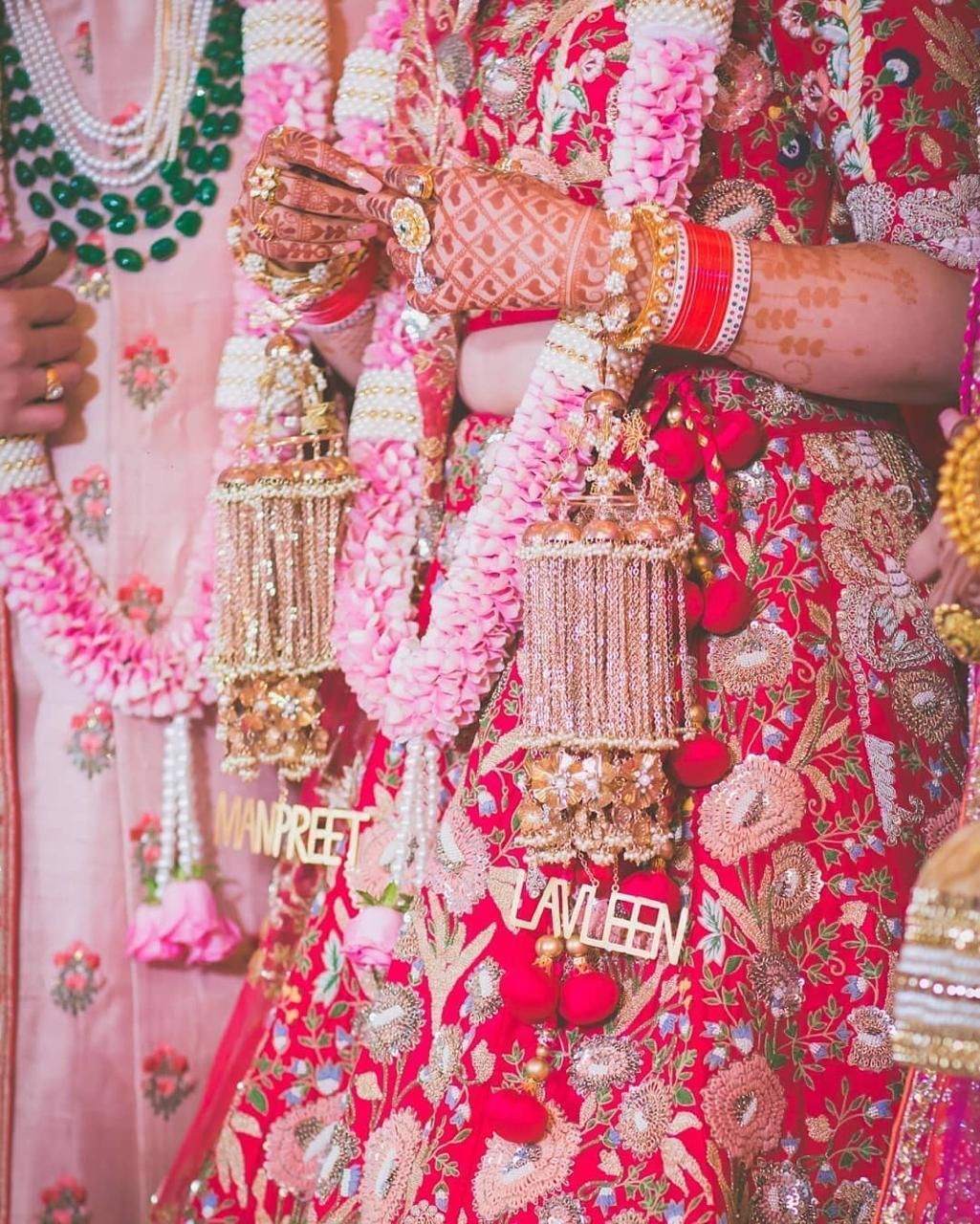 Image via Studio Kelly Photography★ 4.6
Names in kaleere are trending majorly these days, and if it's something you'd like, then there are a lot of vendors who can customise it for you!
These with the couple's initials or the bride's name hanging from them!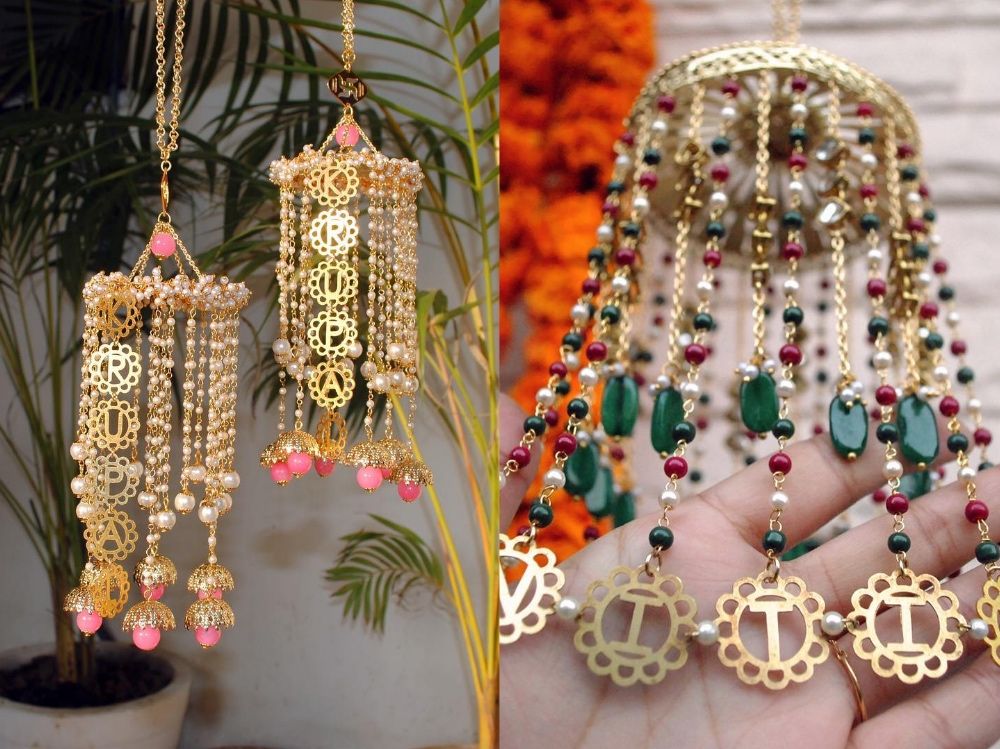 Image and Kaleere by Abhika Creations★ 4.6
Isn't this a neat new idea? Customising and personalising the bridal kaleere with the couple's initials!
Rose Quartz Kaleere which are customisable!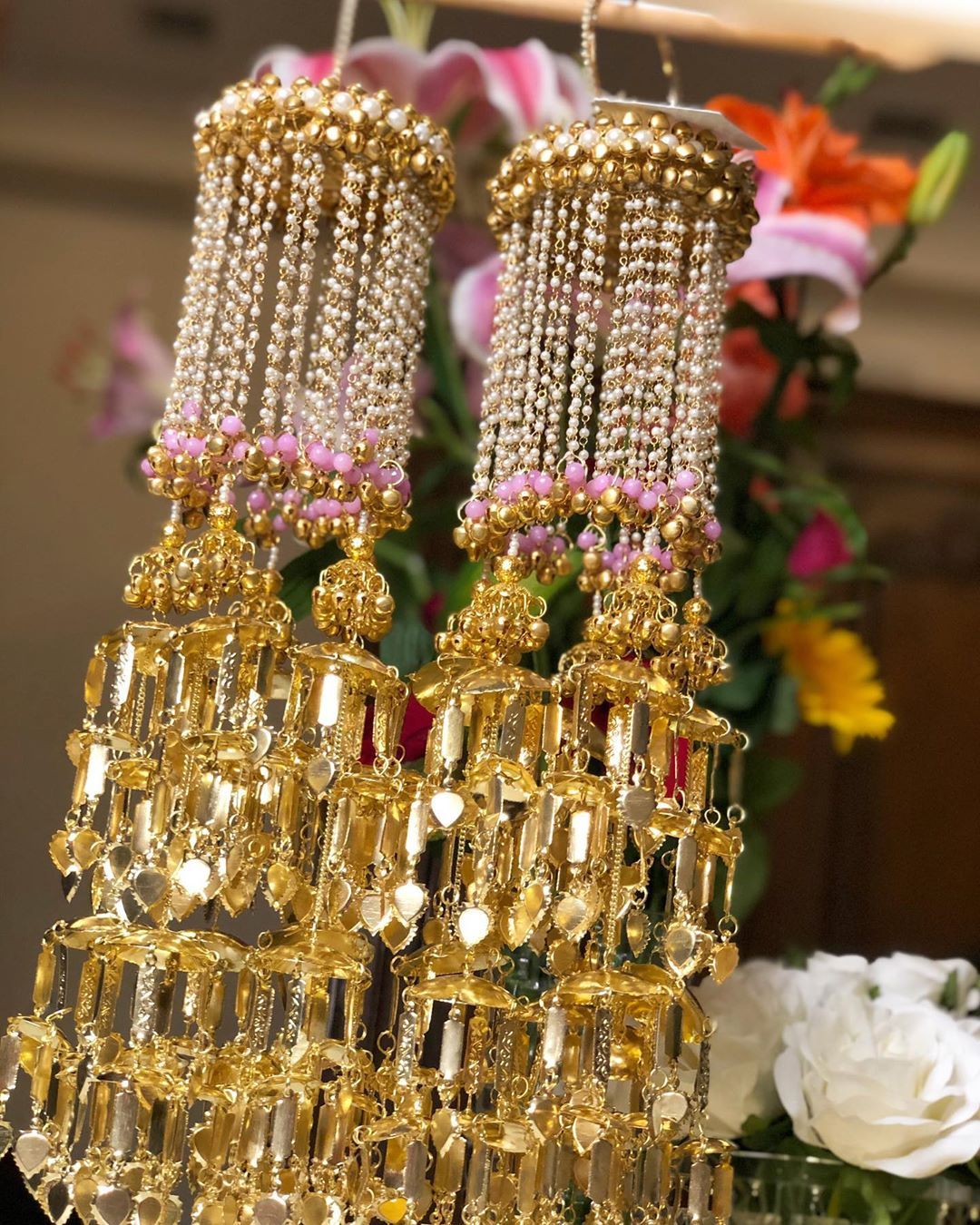 Image and Kaleere via Devanshi Seth Designs★ 4.3
Customised 'Rose Quartz Kaleere', which are intricate or minimal, which can amp up your bridal game!
Or these which are equally cool!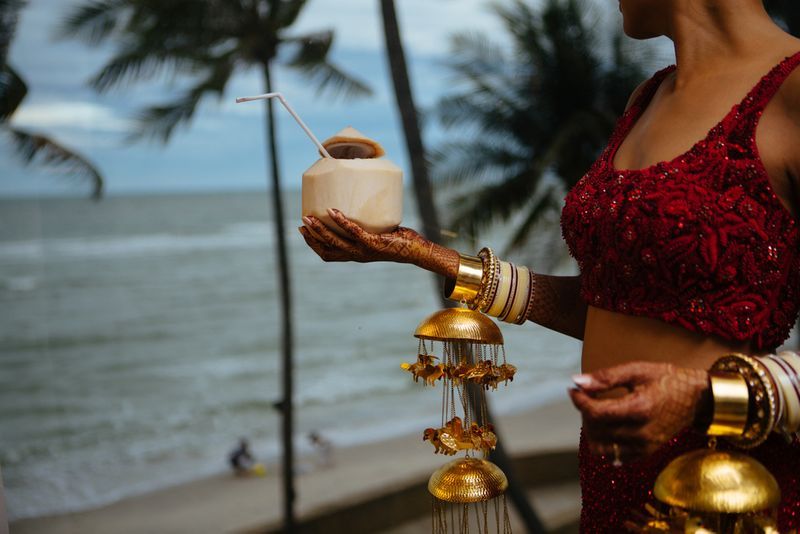 Image via Sakshi and Sameer's Wedding; Kaleere by Mrinalini Chandra
Or this one with something peachy and orange?
Image via Meghna & Parag (Ooty)
Or this one who got tiny little roses added!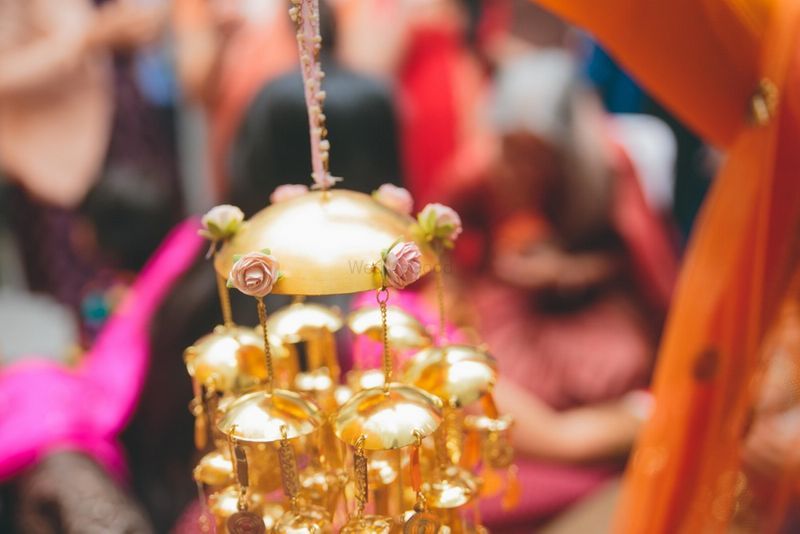 Image via Jessica & Ishank (Delhi)
These pastel ones with the tassels!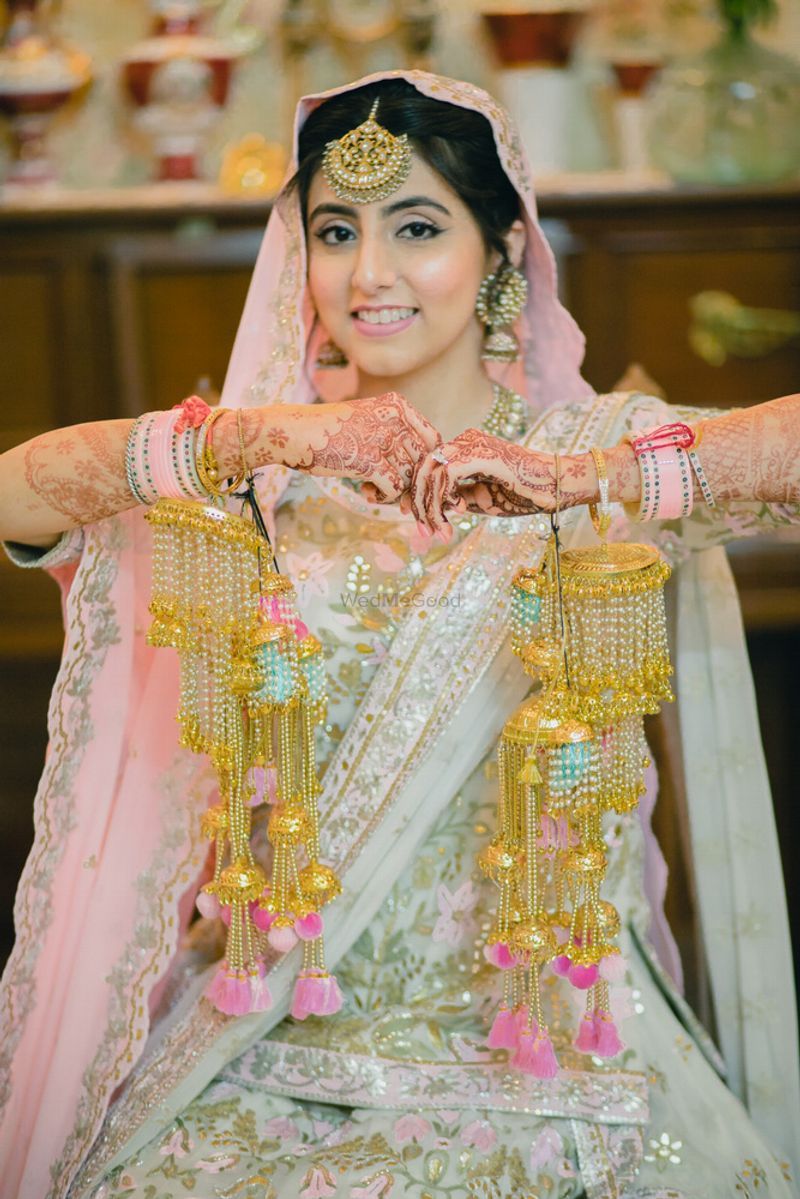 Image via Sahej & Prateik (Delhi)
Or this one who got multicolour pompoms!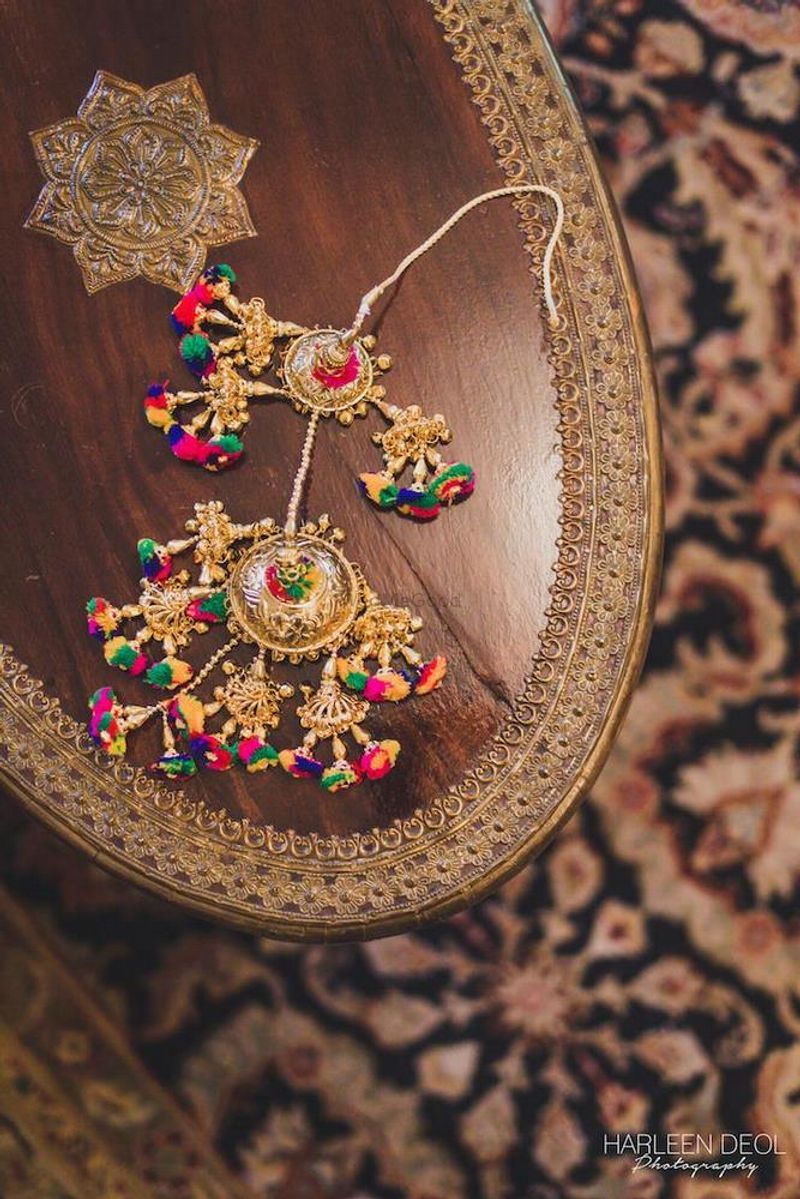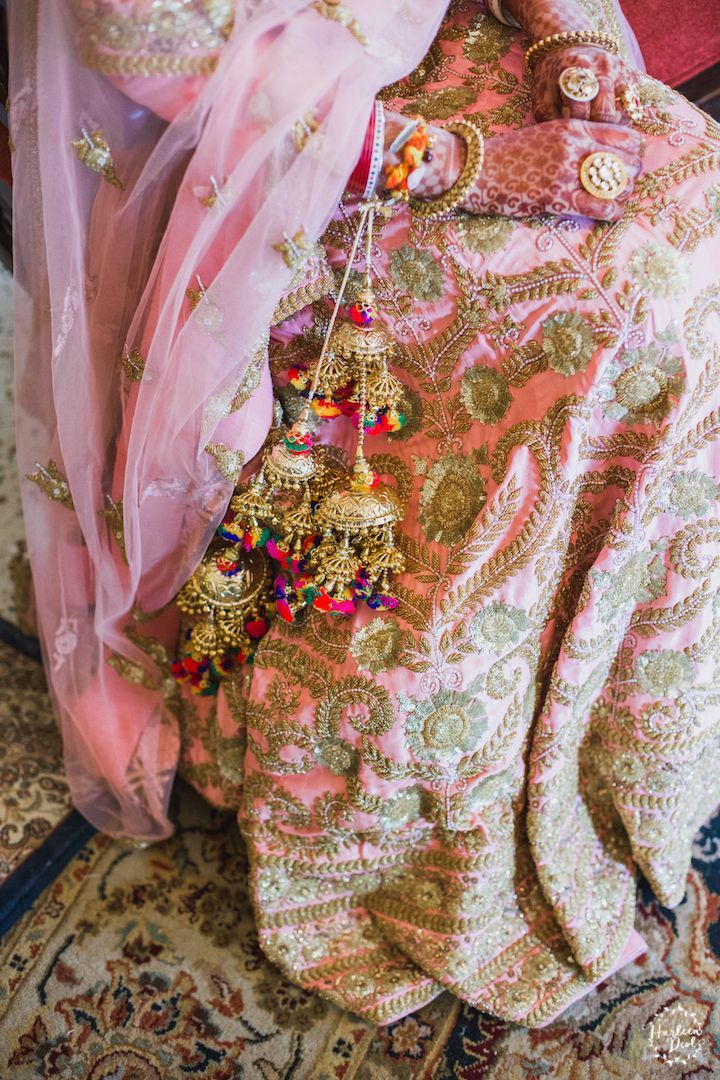 Image via Harkamal & Guneet
Or fancy some pink pompoms instead?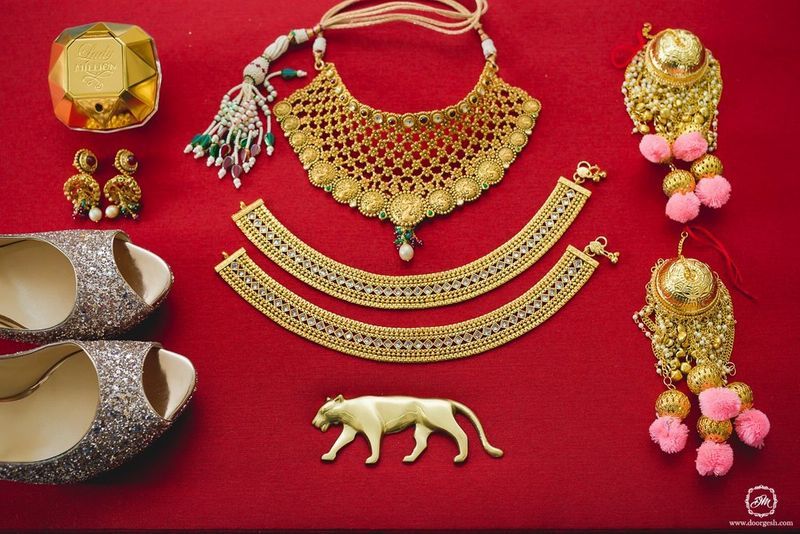 Image via Vartika & Thibaut (Mauritius)
So how do you go about customising your kaleeras? Here are some tips!
Have a theme in mind- be it your love story, your wedding theme or just something quirky which is special to you!
Know clearly what kind of kaleeras you want- be it made of real gold or silver, costume jewellery, floral, beaded, gota- or a combination of them.
Personally, we like personalising kaleere with charms in them which look adorable and chic!
Names in kaleere are trending these days, and if it is something your style, then go for it.
Keep in mind customising or personalising your kaleere might come at an additional cost, depending on the effort that's going to go into it.
Here are some vendors you can customise your kaleere for you. While some can deal with real gold or silver, there are other which do costume jewellery, some gota and some floral creations! So choose accordingly!
ALSO READ: #Trending: Mini Kaleere For Brides Who Love The Minimal Look!
*Updated by Smridhi Sablok