Decorators Reveal: One Decor Trend Which Will Be Big In 2019 Weddings!
BY Sakshi | 04 Jan, 2019 | 12599 views | 3 min read
We've officially entered 2019 guys, and this year, we are sure weddings are going to be- not necessarily bigger, but better in terms of making most of the resources at hand, lesser waste and opting for more intimate weddings where those who matter to the couple and the families the most! So we thought of kicking off the new year with asking decorators to tell us which decor trend they think will be big in 2019, and here are what some of the leading ones predict!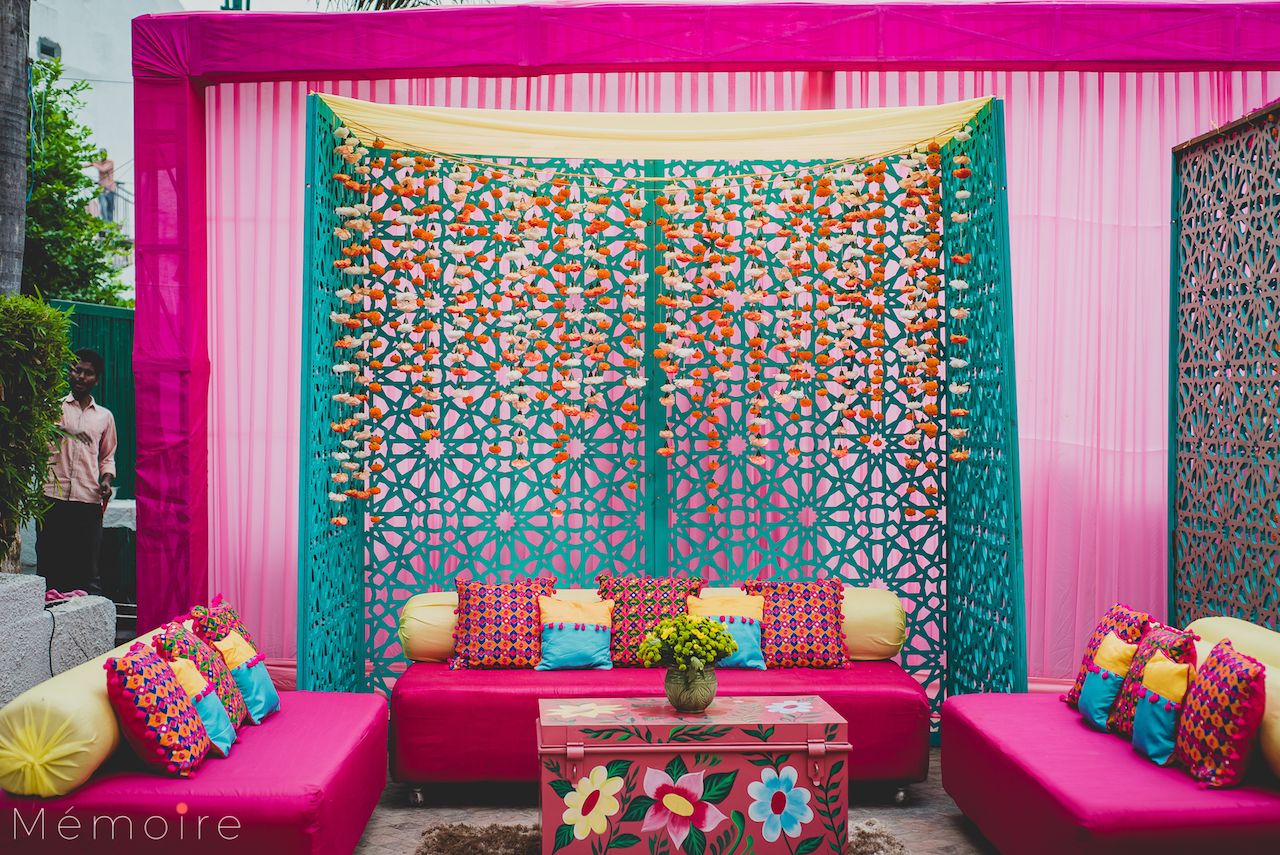 We feel ombré will be very trendy this upcoming season - may that be in florals, fabrics, drapes & linen. Shades of the same tone and not multiple colours mixed and matched together- this look we feel will be big next season!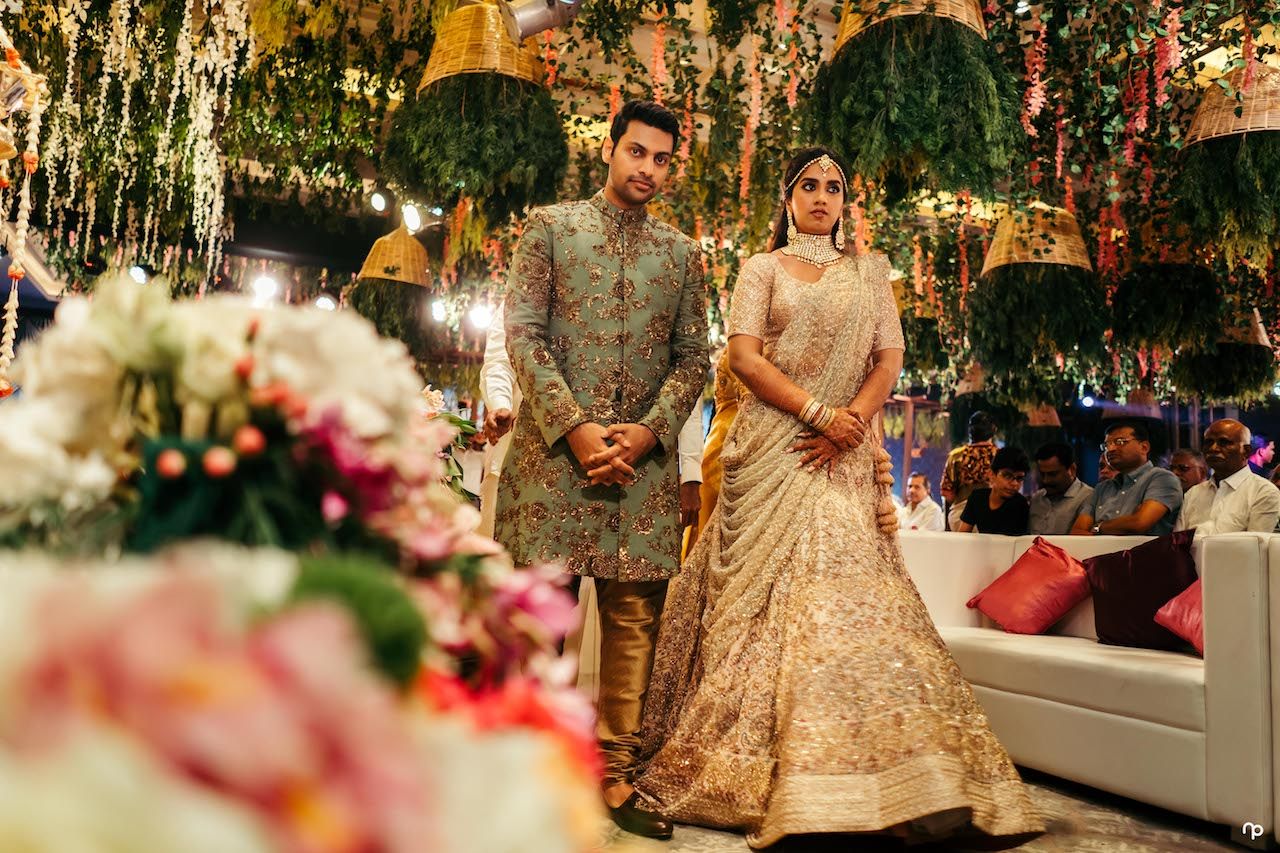 Cane, bamboo or wicker baskets are going to be a huge trend this season. Treat them with greens or spruce them up with pompoms or just hang a filament bulb in them.. and u have a winner! Coloured translucent acrylic sheets & big foam/ paper flowers will also come in as a trend in decor, adding a pop of colour and glam in a usual flower/ green ceiling!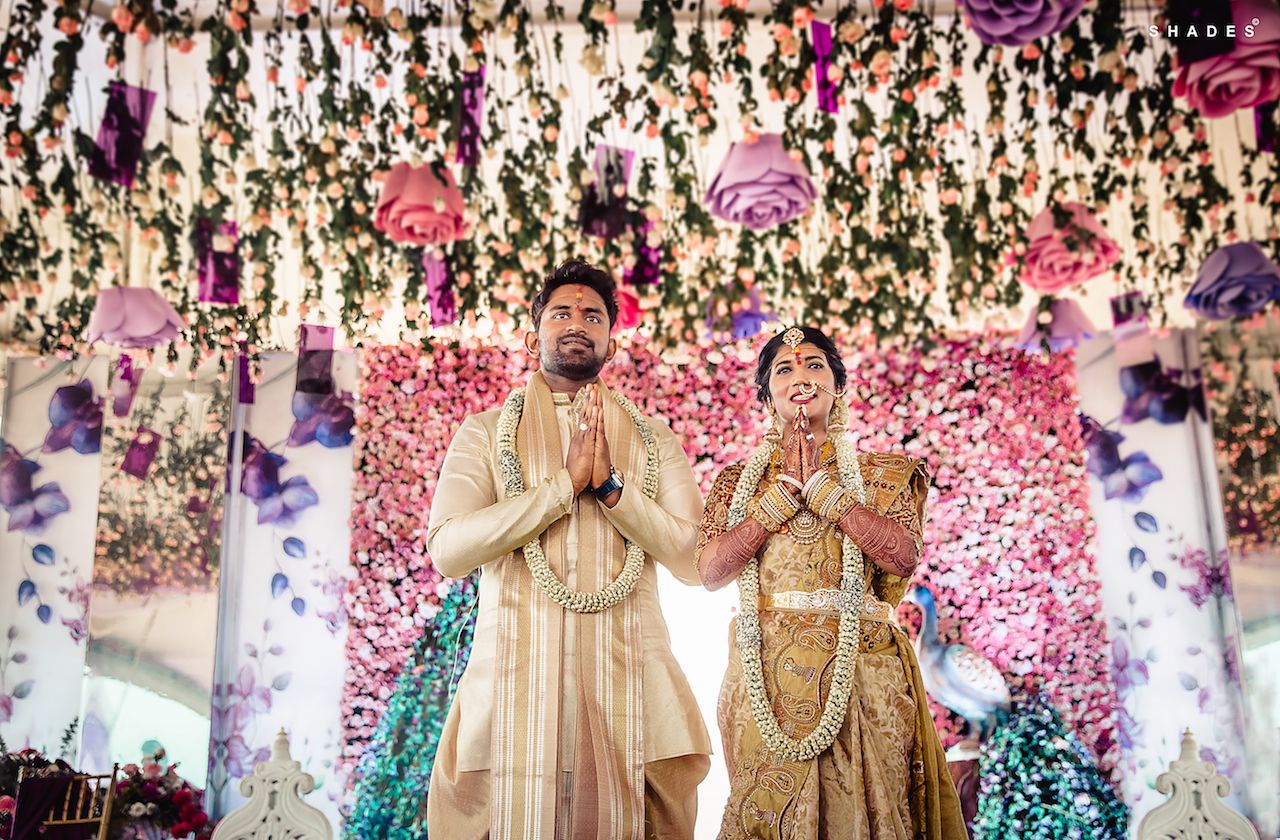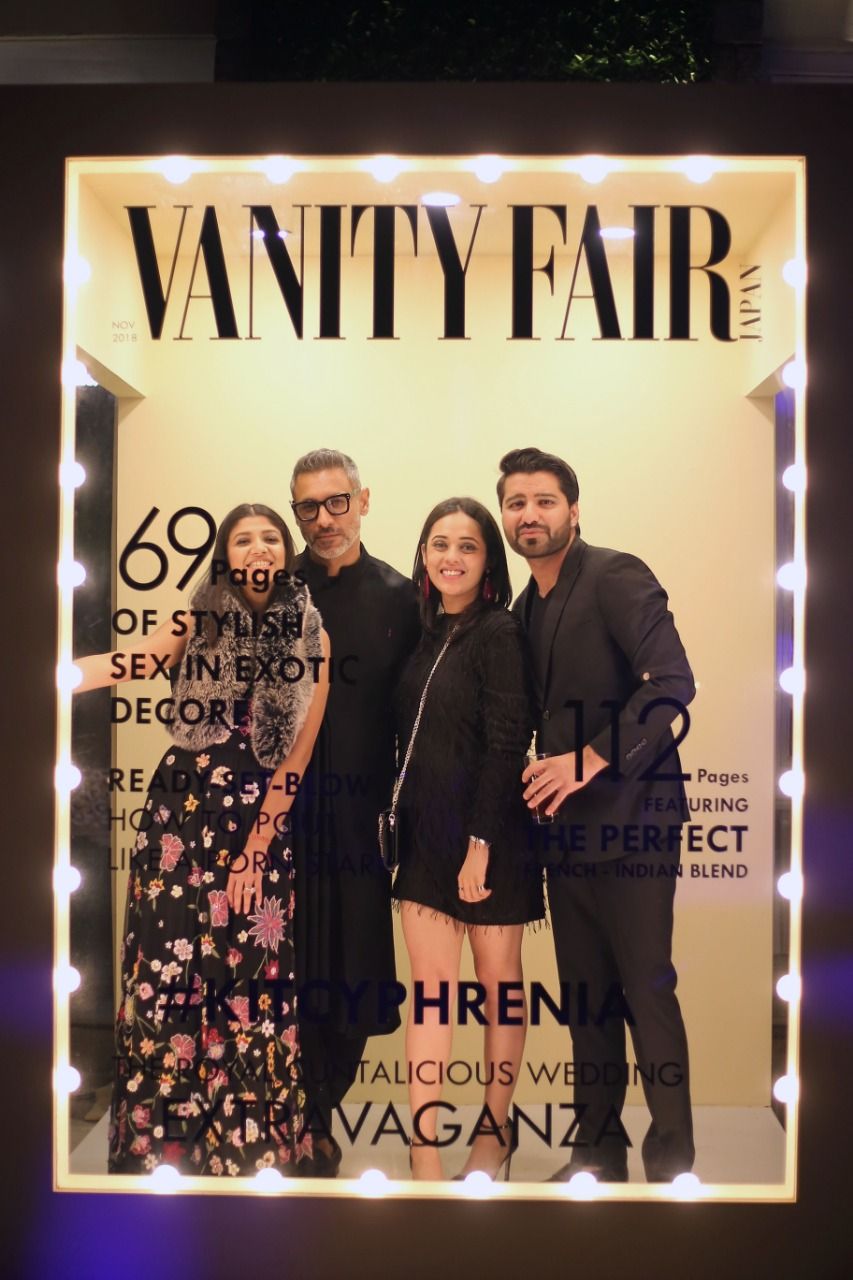 One definite trend is a photo booth such that all the wedding hashtags start to make immediate sense for many reasons:
1. Guests love to get clicked and take back a memory of a lifetime
2. It serves as a great engagement opportunity
3. It's a photo op - that doubles up as decor.
This one was for Keshav Suri's cocktail by CSV#kitcyphrenia.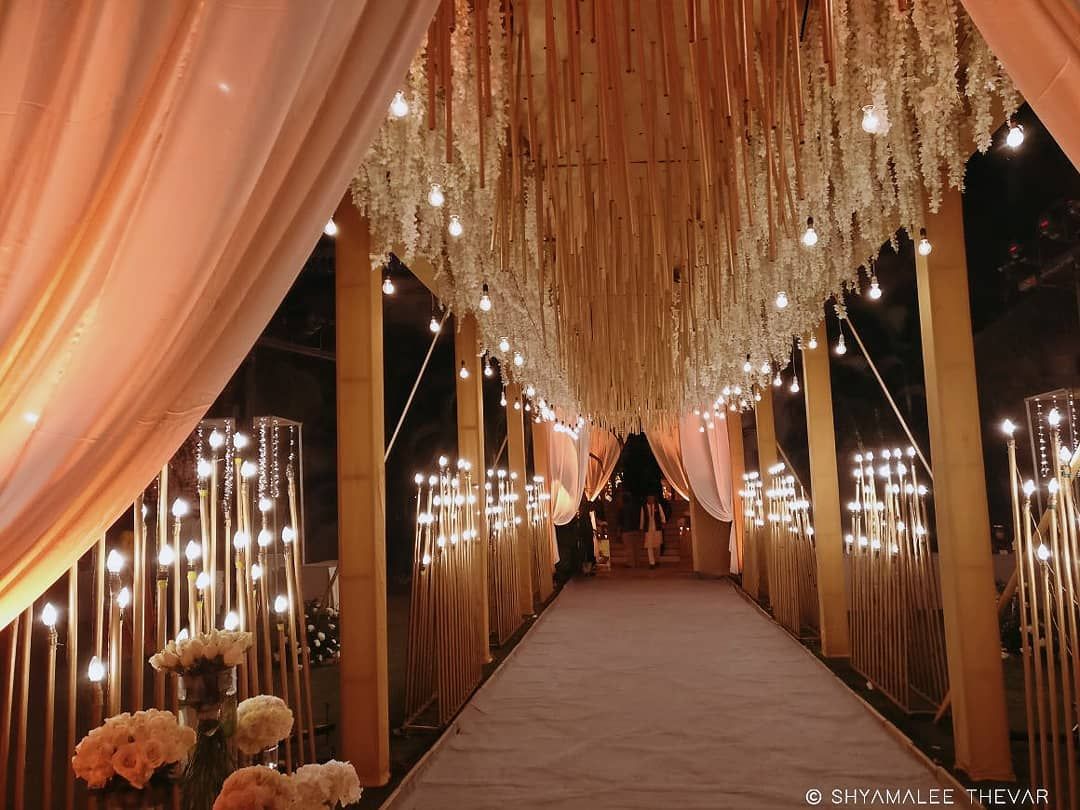 Personalization of weddings will continue to be big, as will the use of lots of lights - fairy lights, bulb lights, chandeliers making huge statements with those! Huge ceiling statements - it could be florals, could be lights could be a mix of both. So, to summarise- maximum volume with minimalistic elements!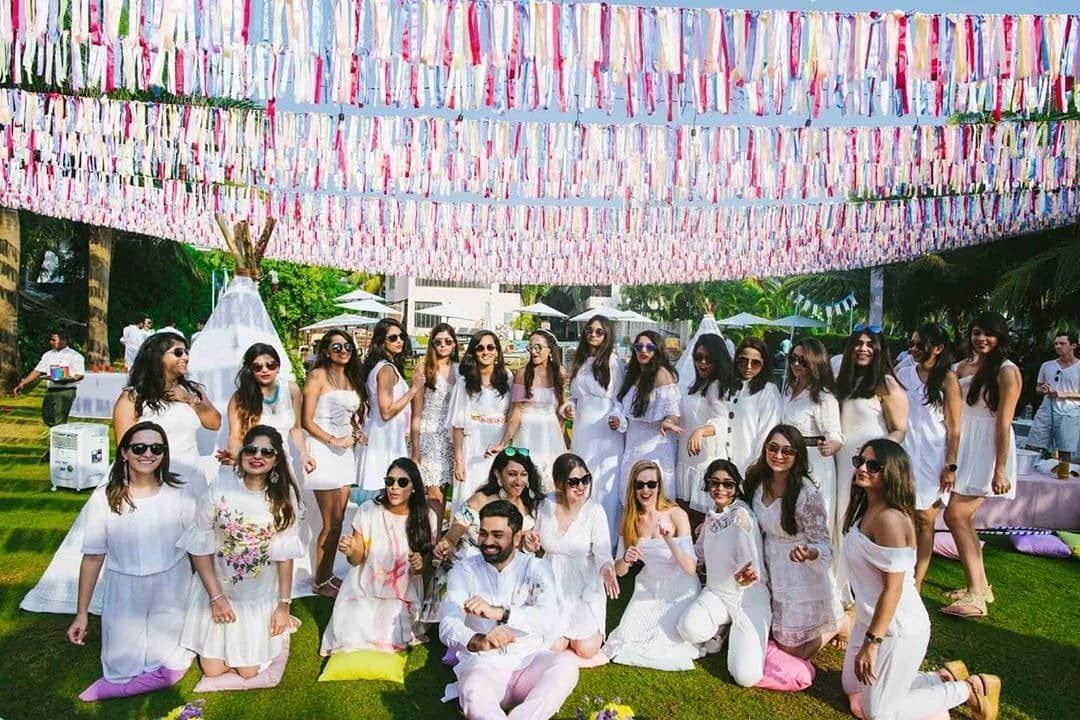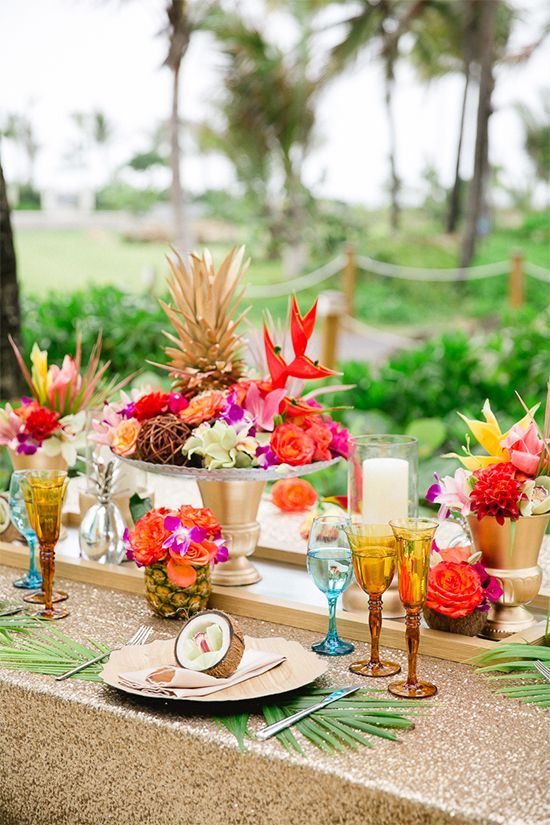 Image via Pinterest
Going Tropical! A decor trend that should catch on in 2019 is the movement towards Tropical, more fun and vibrant colors. We have been stuck in the pastel haze for sometime now, and we need to add colours and vibrancy in our wedding decor. Mixing colourful flowers in all their hues (tastefully), and adding vibrant table spreads or printed linen. Using a lot of the bigger leaves rather than foliage to give the colourful florals a bright backdrop!
ALSO READ: Decorators Reveal: Decor Tips That Can Help You Cut Costs!