Dreamy Dinner Table Setups
BY Twinkle | 06 Nov, 2019 | 1727 views | 3 min read
The dining table is a place to gather with loved ones, delight in delectable food and make memories that will last a lifetime. A well though decor can make the event reach heights. And yes, the phrase, "A family that eats together stays together" is very well thought!
Whether it's an average weeknight dinner or occasions like wedding, birthday parties, cocktails or a festive event, you're going to need to set your table, so make sure it's as chic as it could possibly be. You could go out and buy new things, or just use some of these creative tips to make your old stuff look fresh.
We've compiled dining table decorating ideas that will work for all sorts of gatherings.
No matter what the occasion is, you'll find a tablescape on this list.
Flowery tablescape that never goes wrong!
Flowers are always the best choice and indeed a failsafe. At weddings, flowery decoration is seen the most. The pleasant aroma and vivid colour make this kind of table setting an eye-pleasing area for all the guests.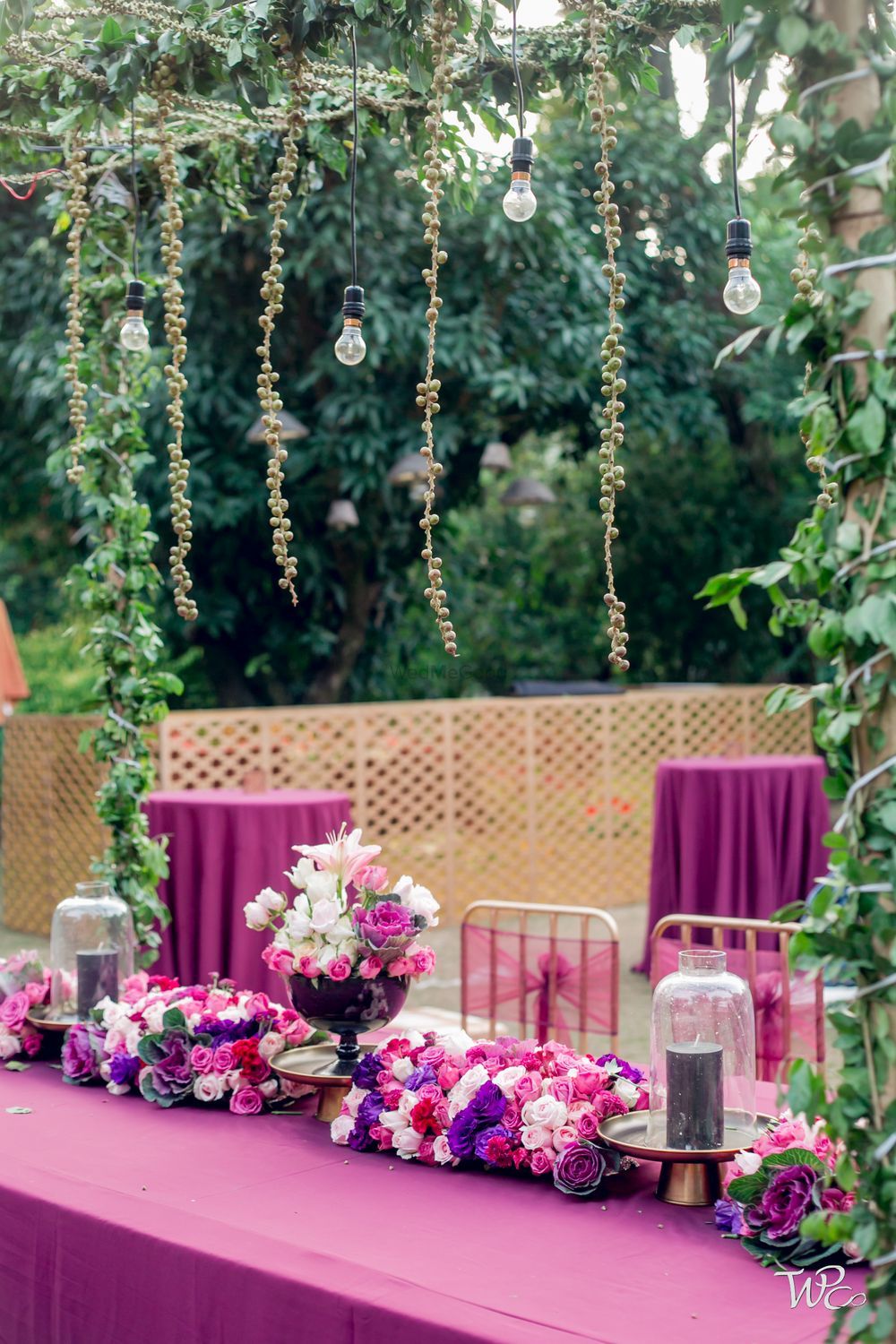 Image via The Wedding Planning Company★ 5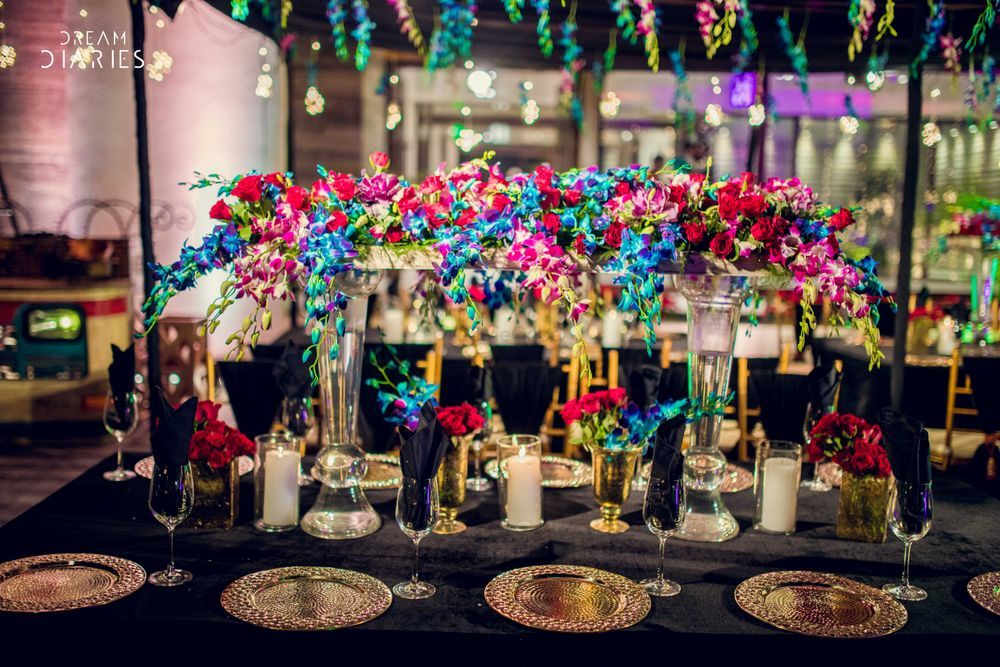 Image via Luxury Weddings by Abhishek★ 4.5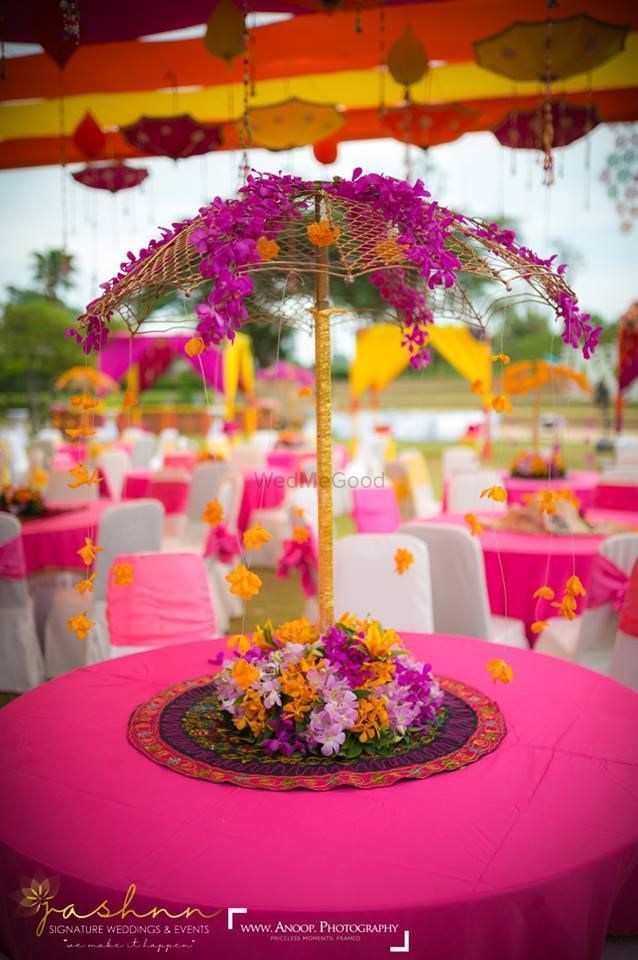 Image via Jashnn Signature Weddings & Events
Dinner by the pool: A dream come true!
For a dinner table that's by the pool and well, even the beach, we'd recommend you to go simple and let the ambiance speak for itself.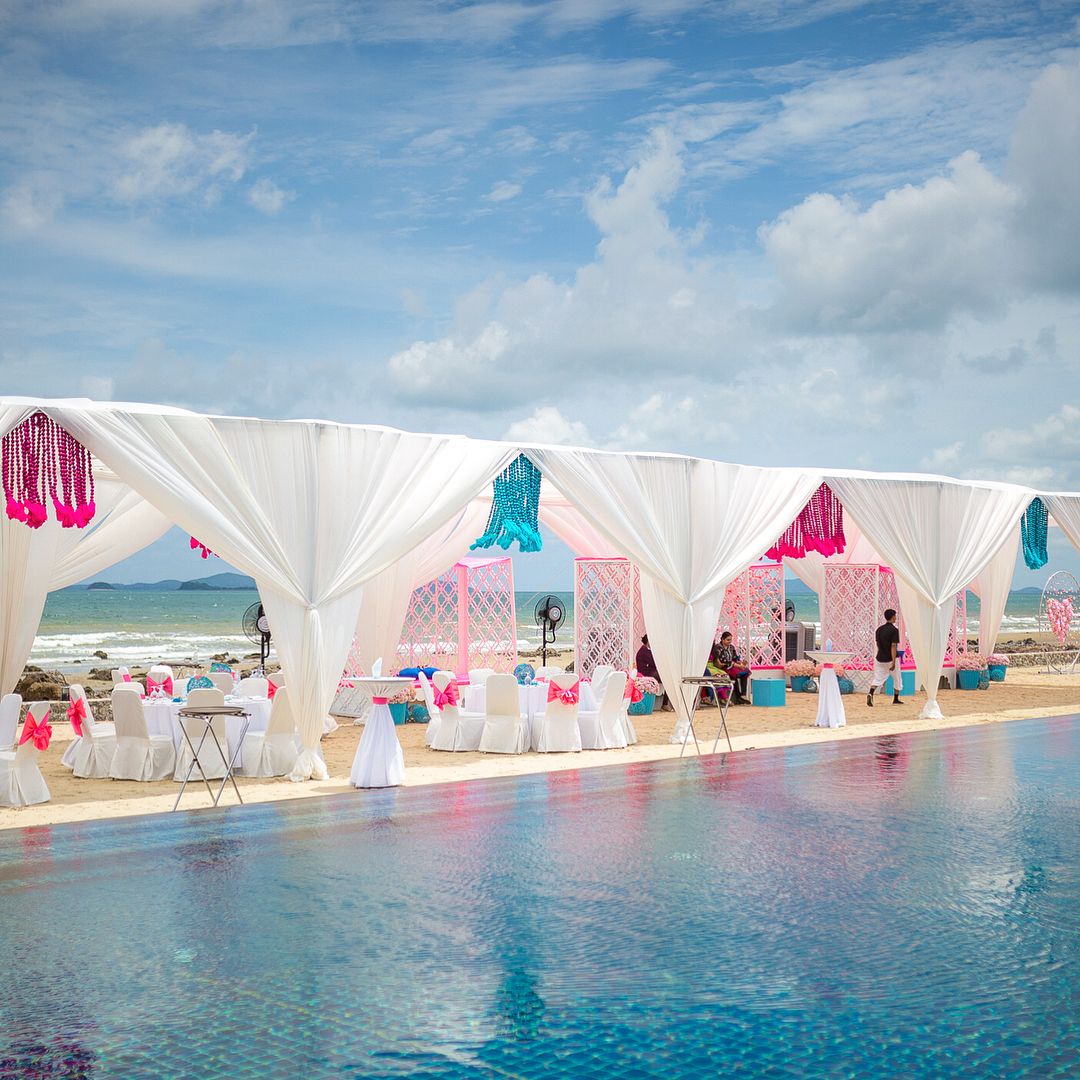 Image via @ElanEvents
Red & Golden: The Royal Style 
If a wedding is having a royal look, all the guests are pleased and your wedding becomes the talk of the town. Opt for this type of decor if you are looking for something grand!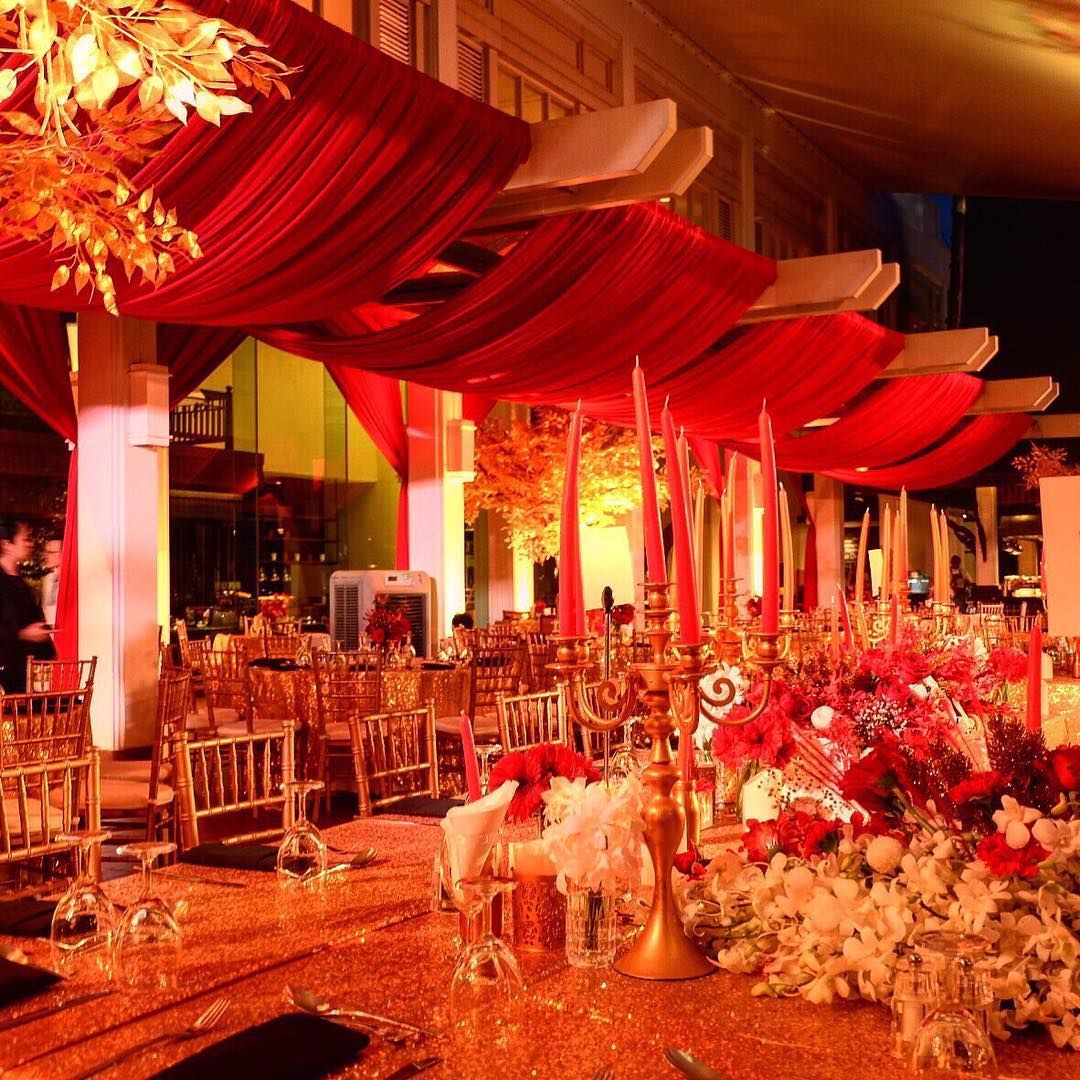 Image via @ElanEvents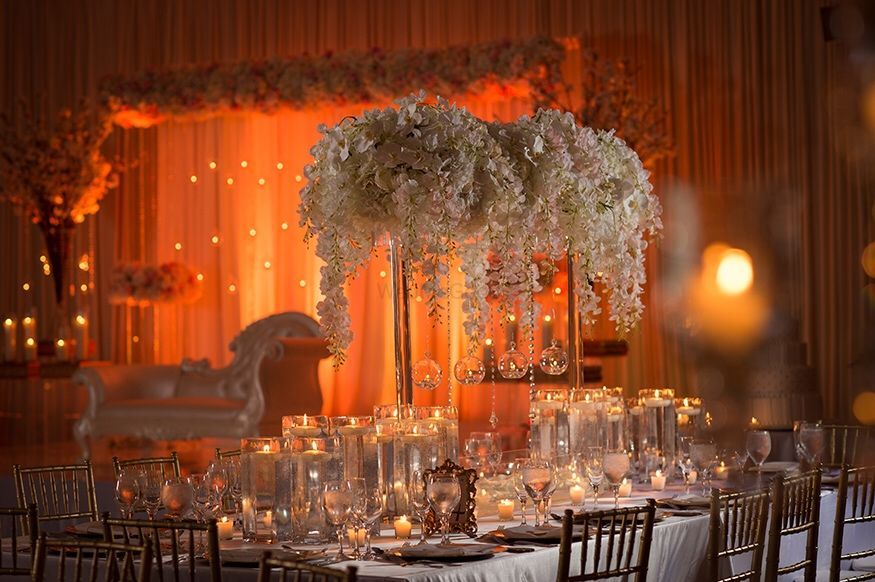 Image via Shrangar Chandni Chowk★ 4.4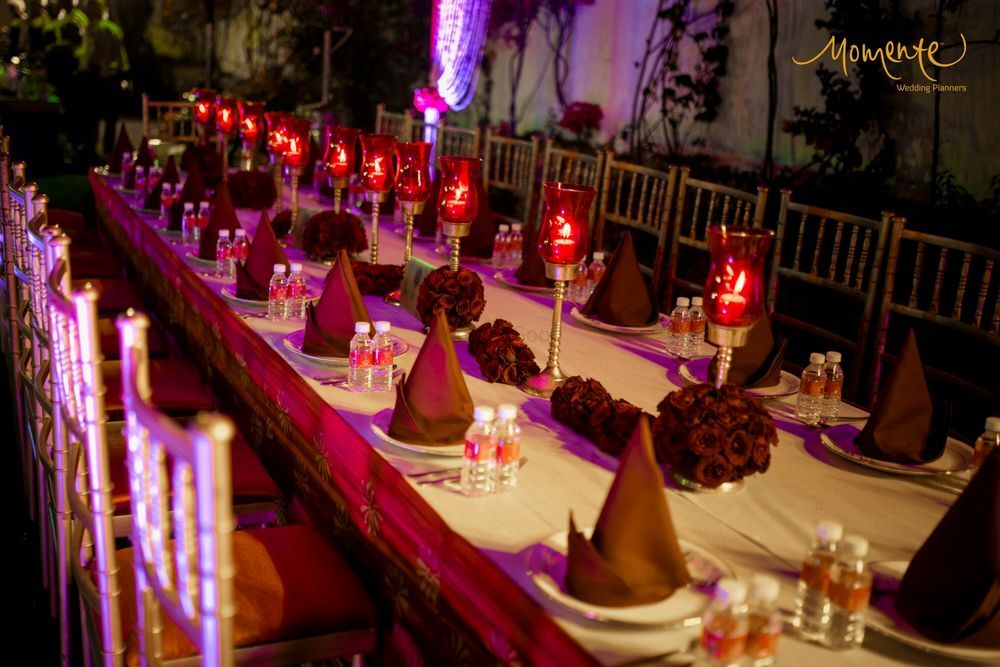 Image via Momente Wedding Planners★ 4.9
Fairytale chandeliers 
What better way to illuminate your table setting than with a chandelier? Lighter coloured fabrics will retain a breezy feel, while a statement chandelier ramps up the glamour. This statement glowing lighting makes the wedding unforgettable and feels as close to a fairytale as they do to reality.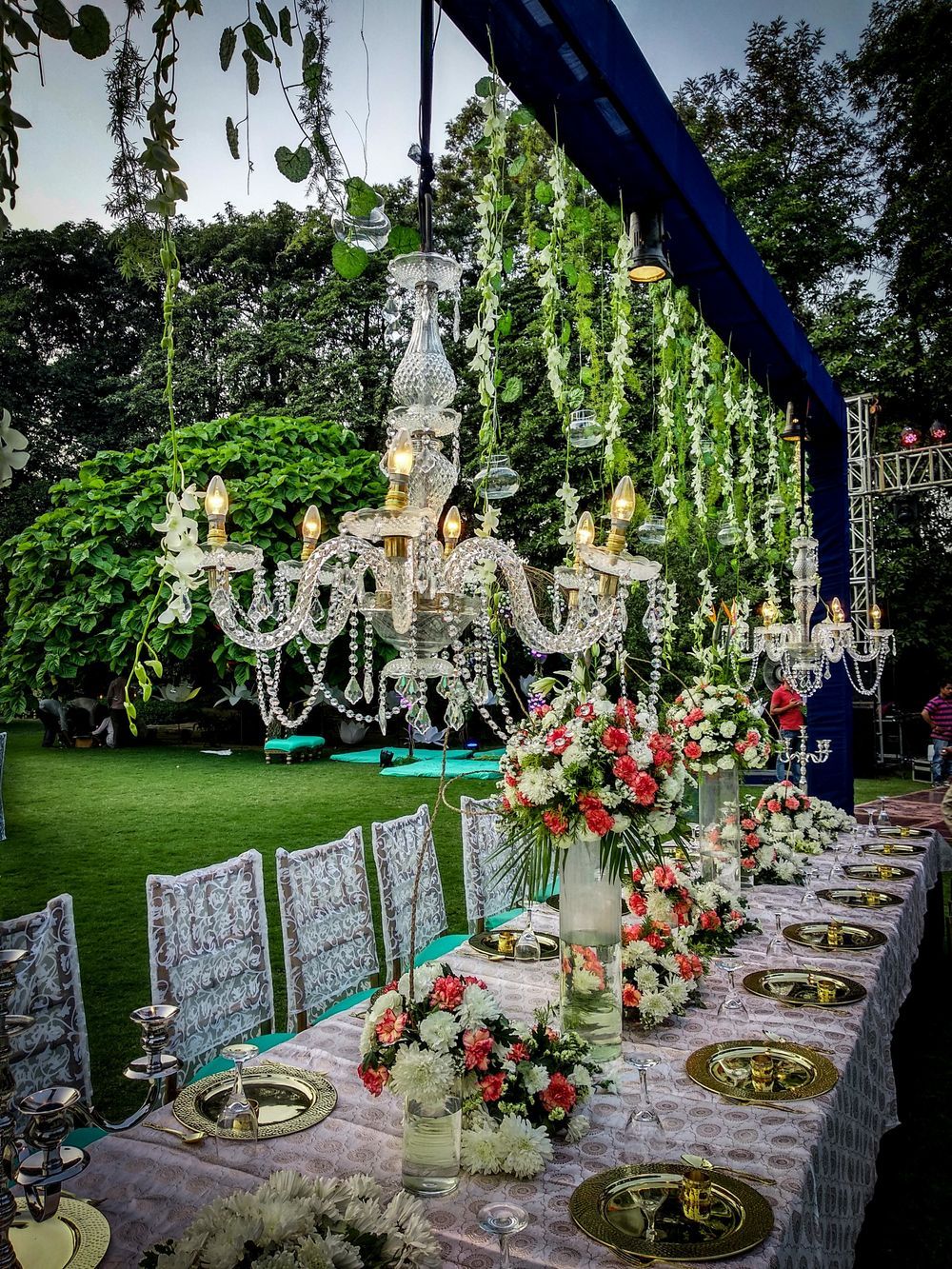 Image via Elysian Weddings★ 5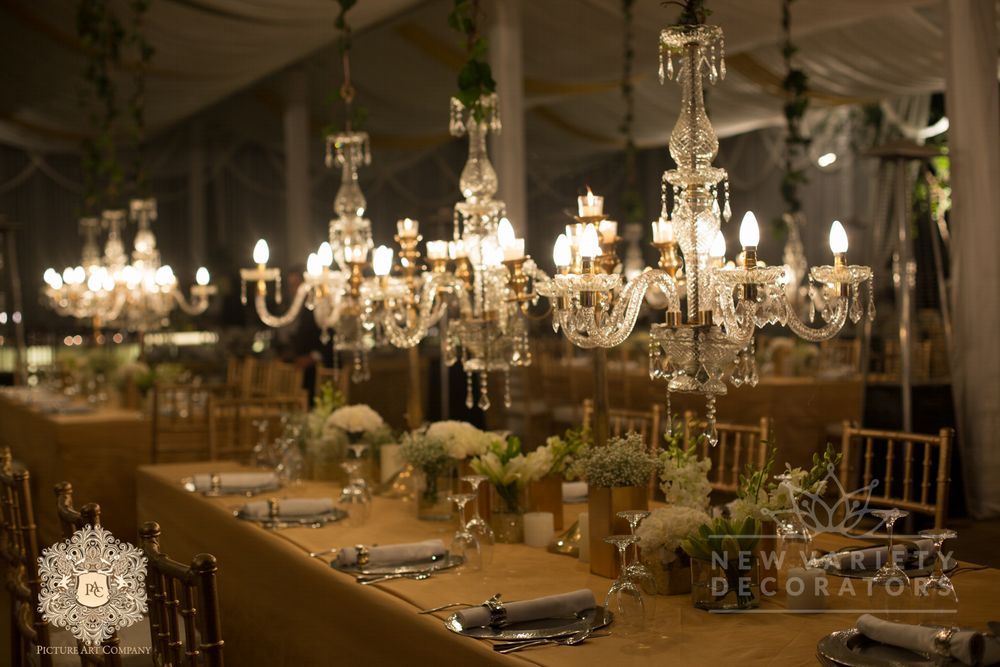 Image via New Variety Decors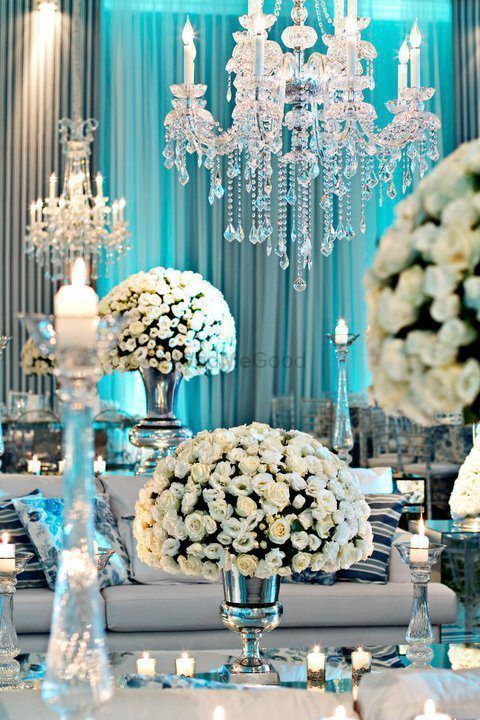 Image via Maadhyam Events by Bindiya★ 5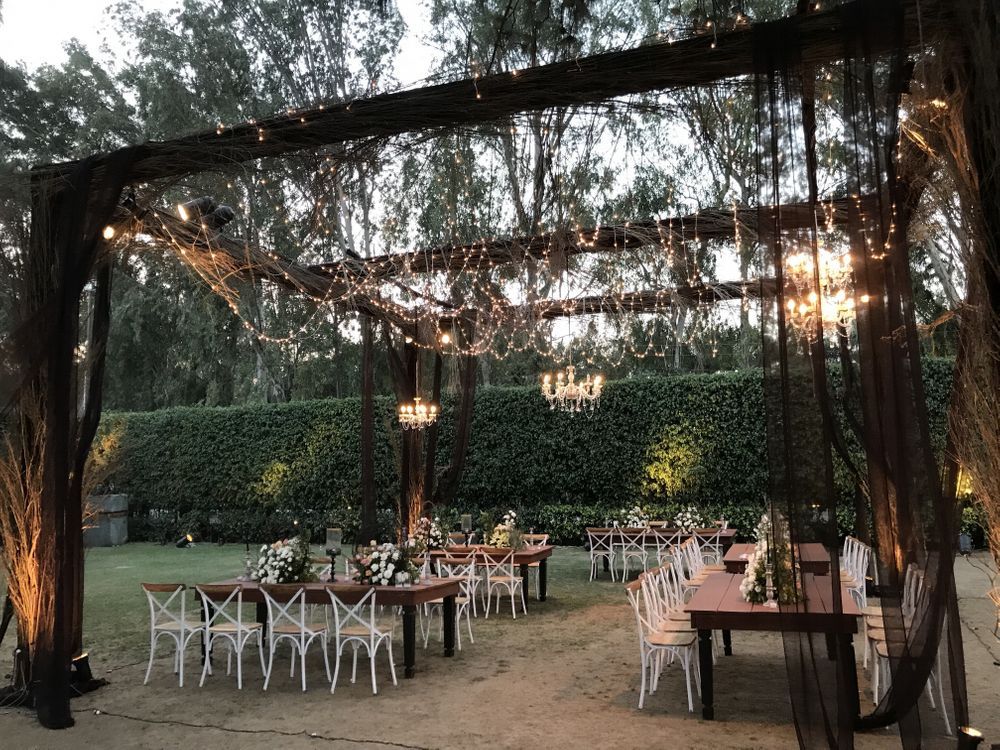 Image via Wedding Duo★ 5
Twinkling lights, catching the eyes
Wrap softly sparkling fairy lights around your venue's beams to make a shiny statement. There's nothing like this romantic glow, ever so slightly out of focus, as a backdrop for your dining area.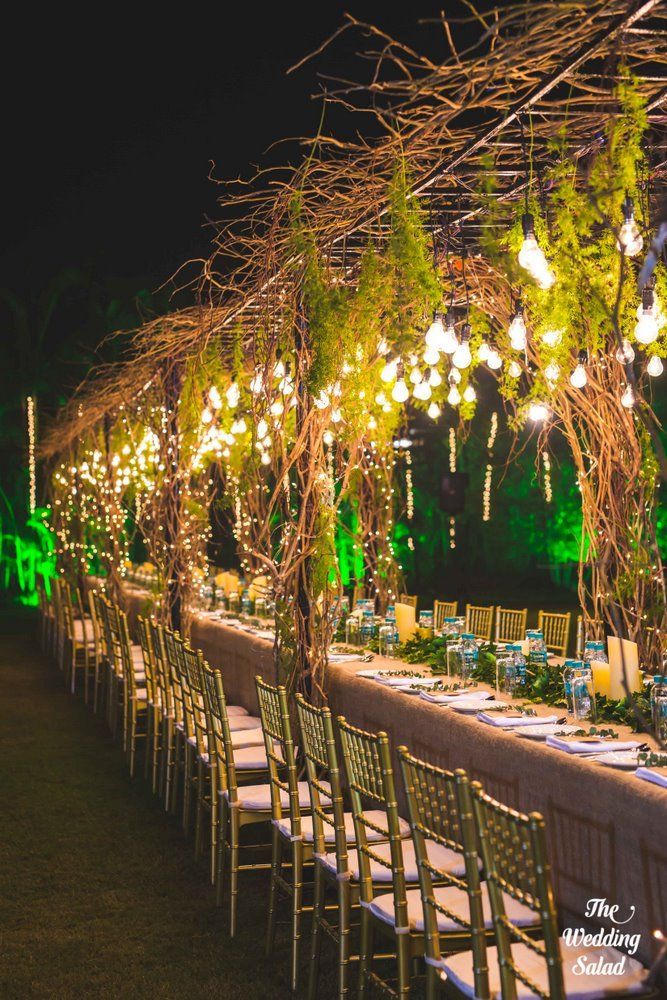 Image via The Wedding Salad★ 5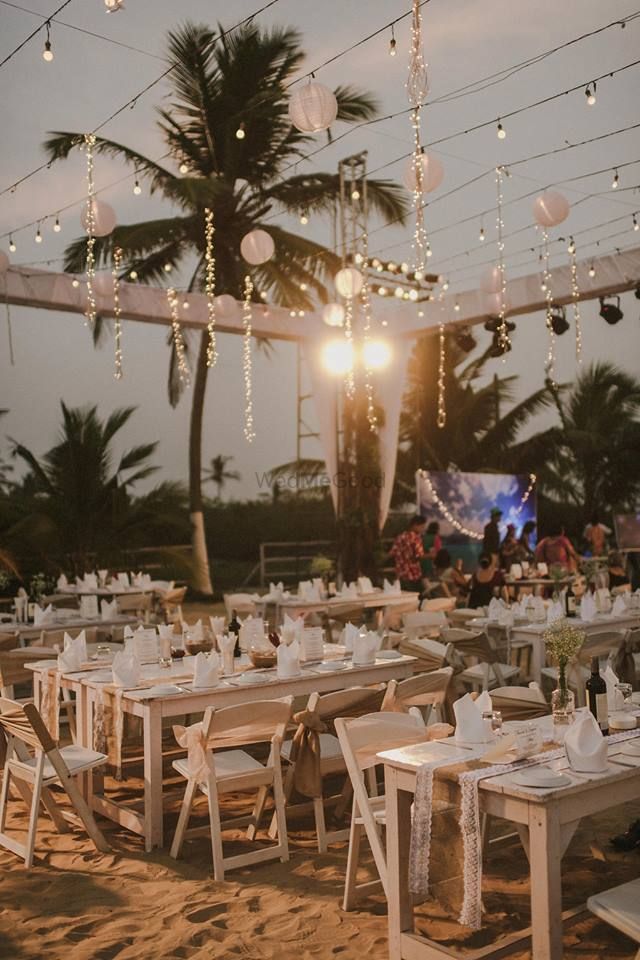 Image via Panodrama Events★ 5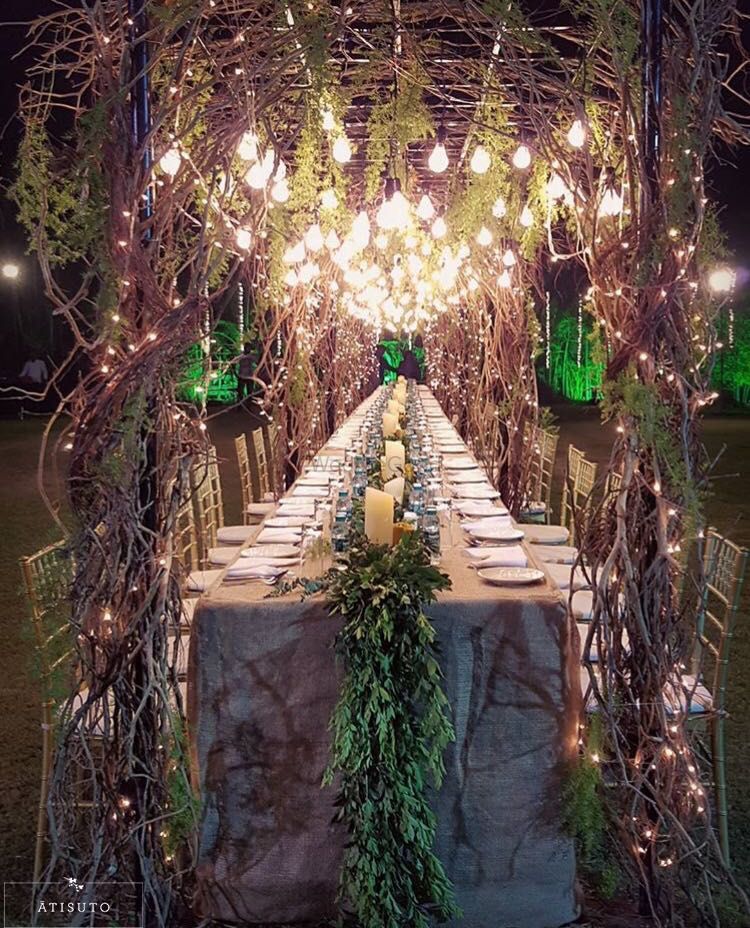 Image via Atisuto★ 4.5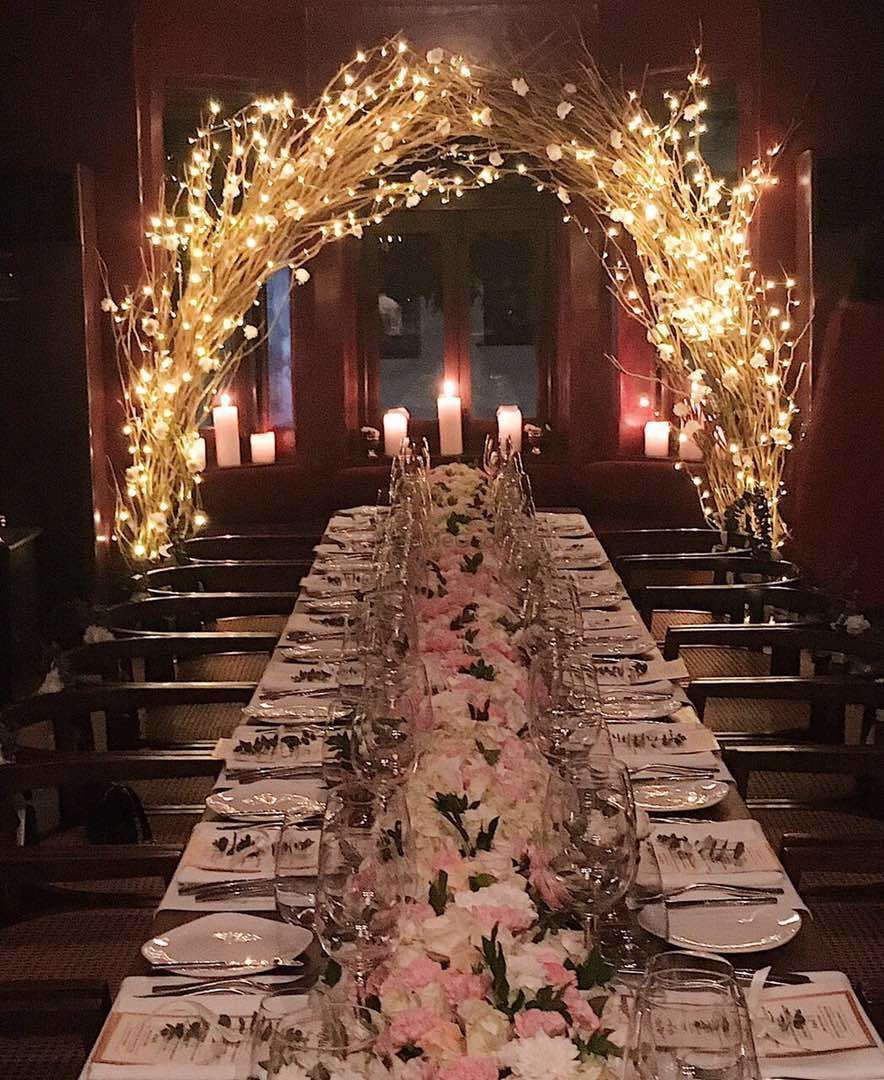 Image via Altair★ 5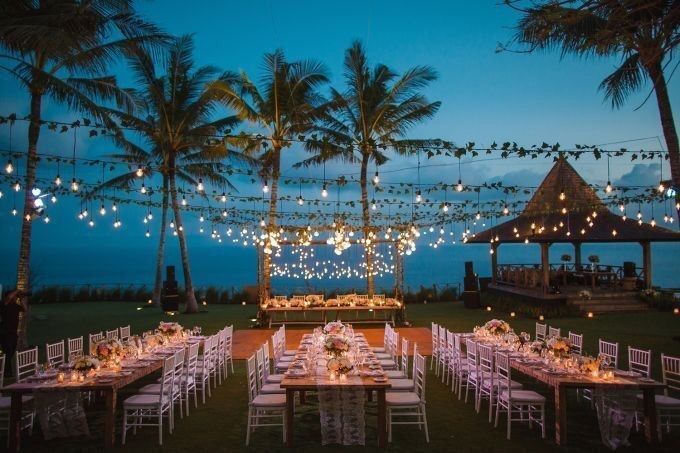 Image via Desert Pearl★ 5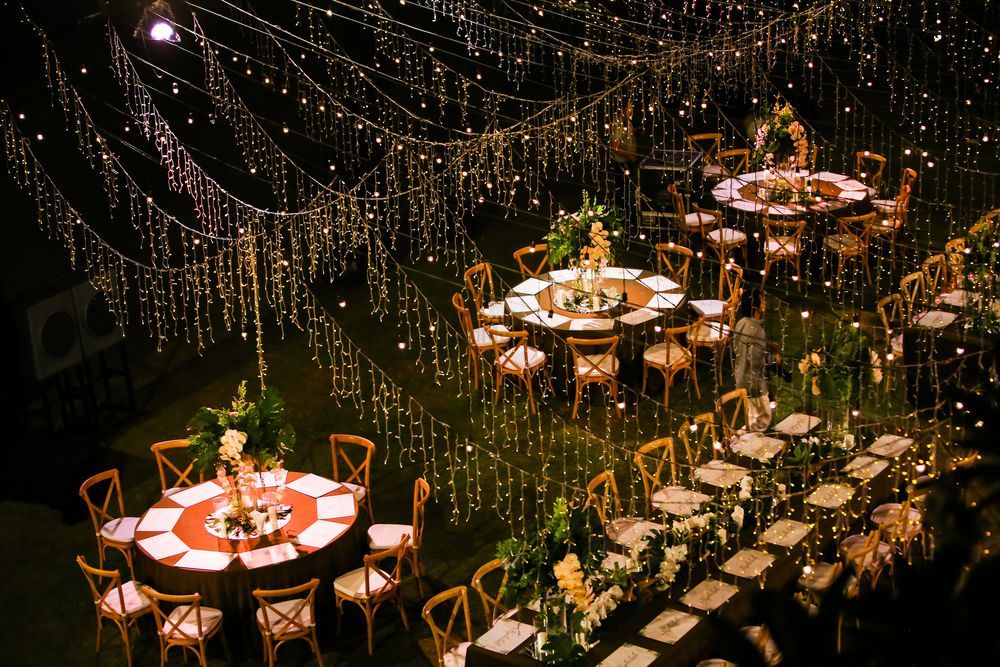 Image via Purple Tree Events Solution★ 5
Canopy of colour
Turn the venue into a kaleidoscope of colour to emphasize the space of your dining area. This decoration doubles up as dinner, and we're sure it will be one of your guests favourite. Use colourful cloth for the chair and you can even go for danglers of different colours to add an extra pop of colour.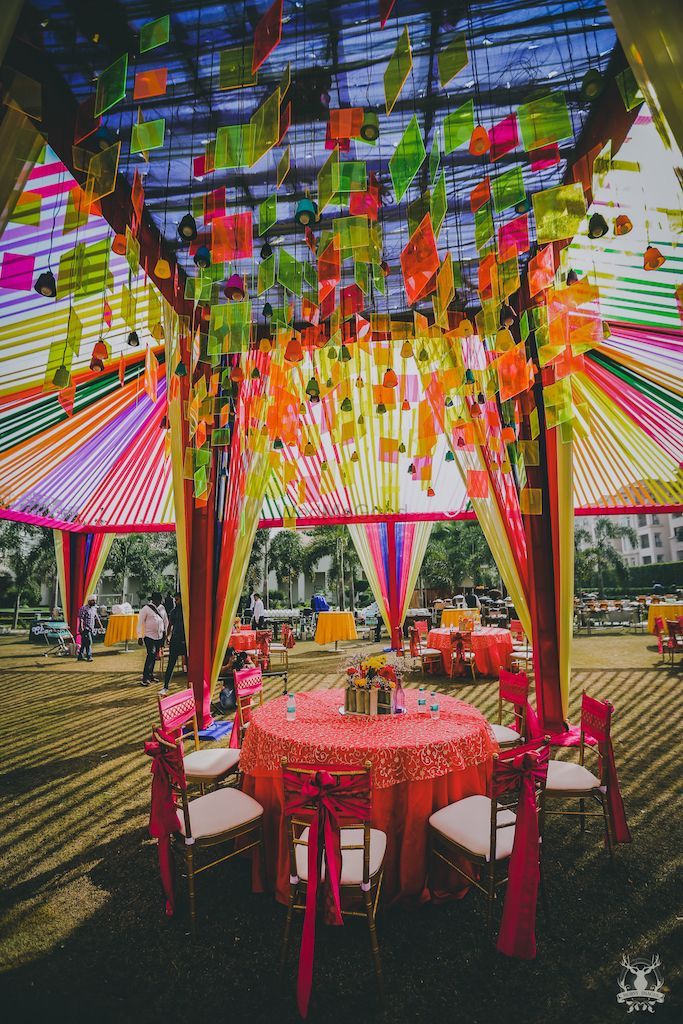 Image via @MorviPhotography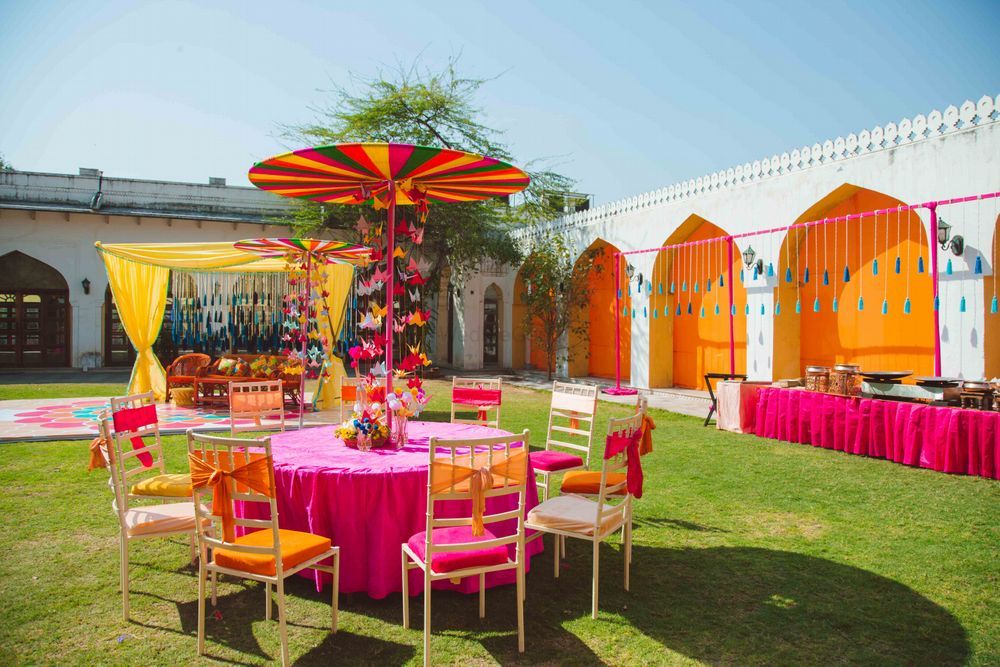 Image via Vintage Nutters★ 5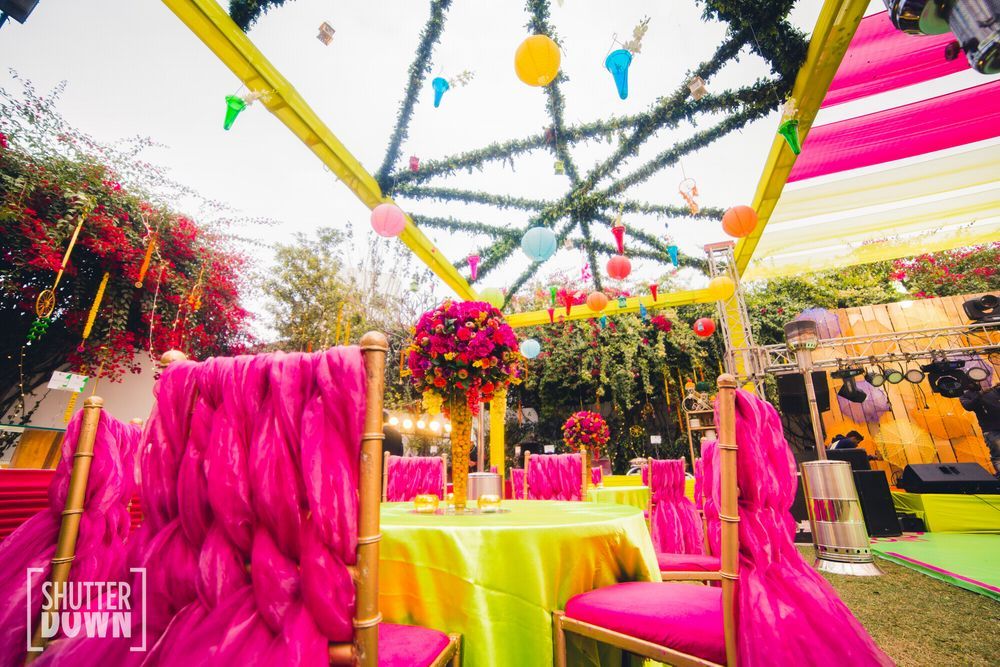 Image via Clique Events and Entertainment★ 4.5
Gold colour schemes: A vintage affair
Choose an accent color to tie all of your different decorative elements together — in this photo, it's gold — and create a luxe look for less. This will be an apt choice if you want to showcase rich and wealthiness in your decor!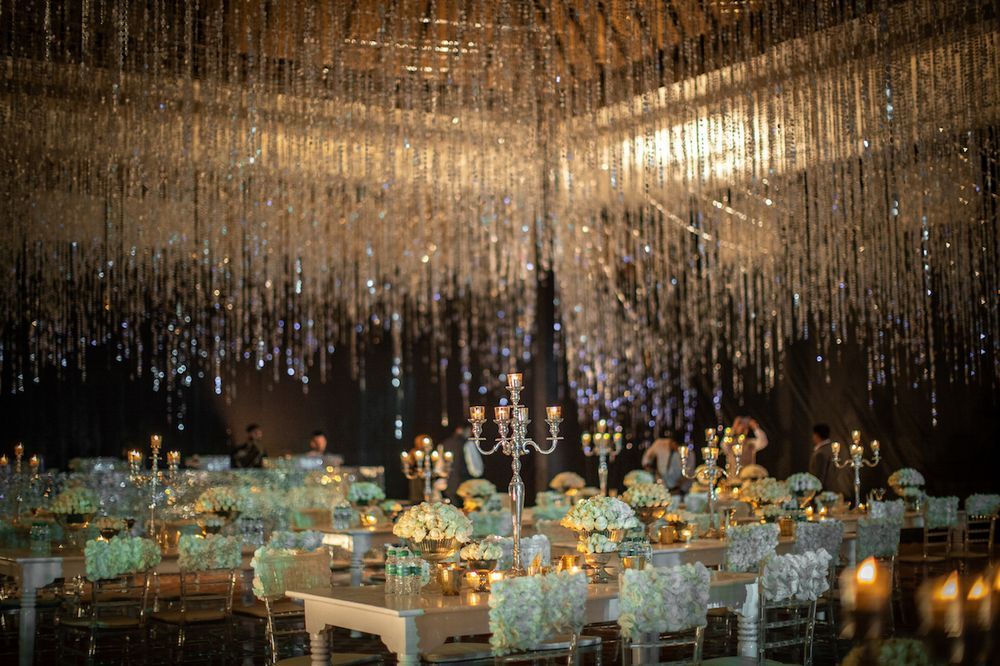 Image via Mayur Teckchandani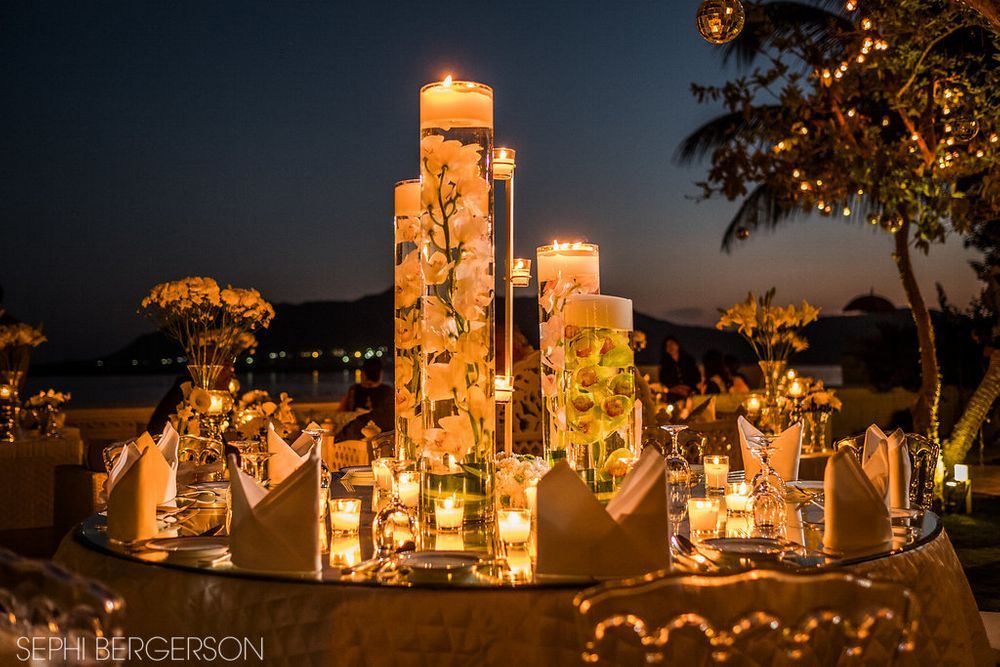 Image via A New Knot★ 5