Ever Heard Of A 'Destination Engagement'? This Couple Had One In Goa With Dazzling Outfits!
BY Soha | 18 Jul, 2019 | 9220 views | 4 min read
Remember that Alisha Chinay song from the 90s, 'Made in India'?  Well, I need you to go back to the lyrics- "Dekhi hai saari duniya, Japaan se leke Russia la la lala..."
It will not be wrong to say, I resonate with the lyrics, when it comes to weddings. After a year of writing about weddings, I felt like I had seen it all... until yesterday....
A quick Instagram DM from Namratha asked us to have a look at her Destination Engagement pictures and I thought to myself, a what? After having written about a wedding in all possible destinations, this was a first for me and boy, am I glad I didn't skip it!
This straight-out-of-a-dream engagement had a lot of offer- a beach for the venue with the setting sun to set the mood just right, gorgeous bridal outfits (yep, outfits*, in the plural) and pretty decor that made us zoom in and out on the pictures again and again! So, could this be the next big trend of 2019? Well, we can't say. For now, let's soak in all that gorgeousness that this Goa engagement has to offer.
Meet Namratha & Tej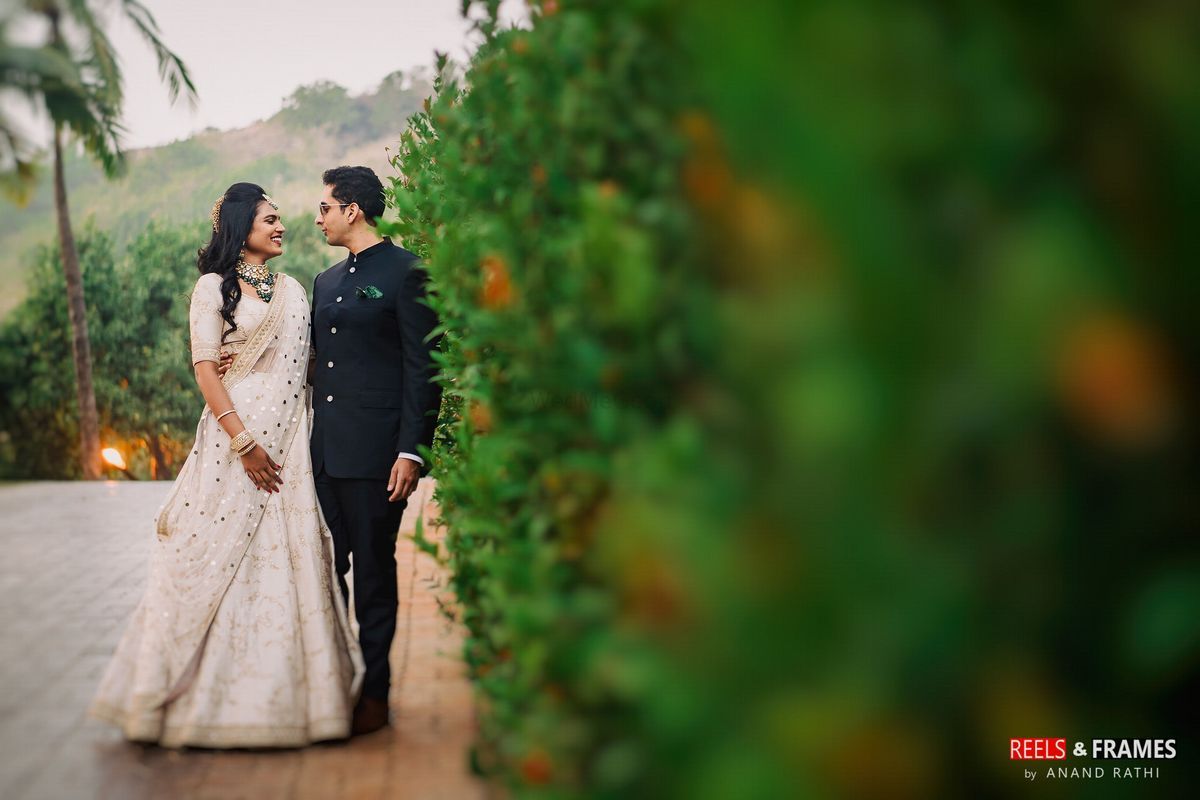 "We met in his housewarming ceremony first but we spoke for hardly 5 mins and our official date was at the Leela. We hit it off really well we even went to my favourite place for some hot chocolate and dessert after that. A date that was supposed to last for an hour went on for about 4 hours. We next met at my younger sister's birthday party, post which we decided to take the plunge," shares Namratha.
Take it from someone who writes day in and out about weddings, we haven't really come across many destination engagements before (wait, have we come across any? Hmm...) So when Namratha's story landed in our inbox, we were intrigued. Over to Namratha who spills some beans on the whats, whys and hows!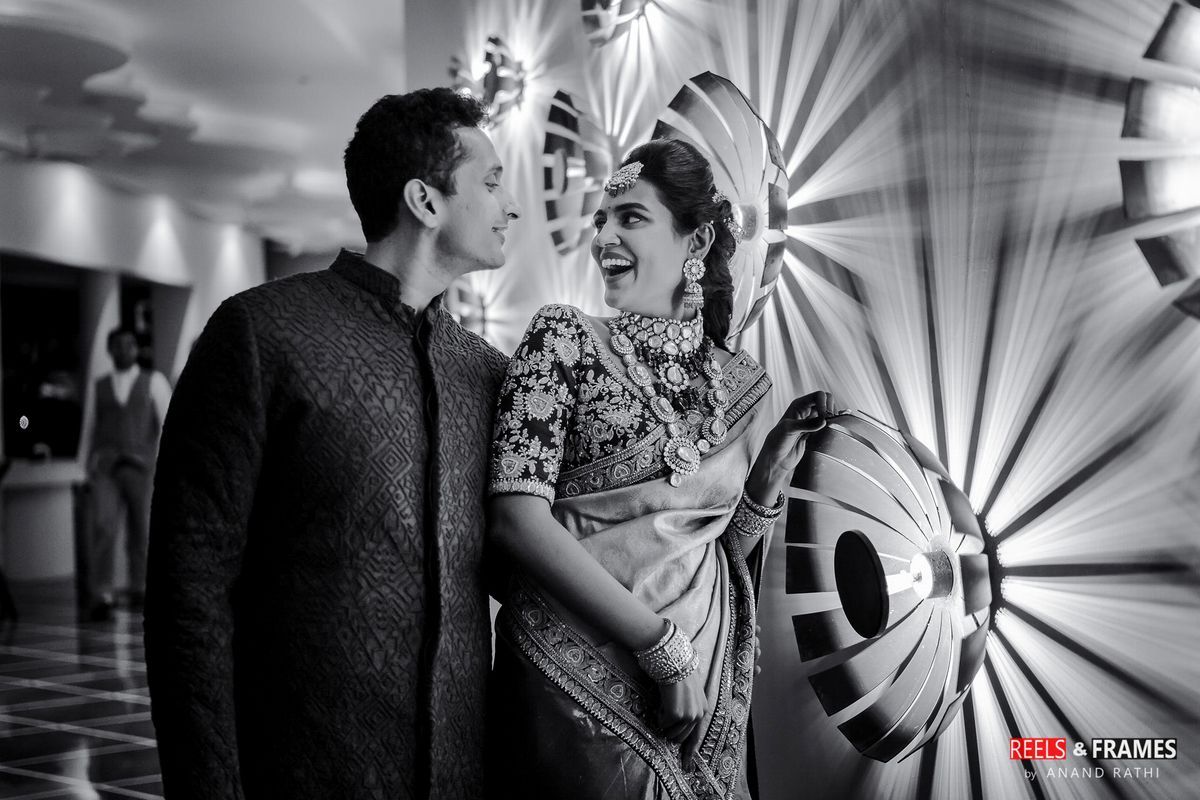 "Tej and I wanted one of the two, a wedding or an engagement to be destination with just close family and friends . We wouldn't have been able to restrict the crowd for a wedding so we decided to have a destination engagement. The concept is pretty new, but that wasn't out priority. All we wanted was an intimate and pretty ceremony with only the people who matter.
We were confused on the location and divided between Goa, Udaipur and Kashmir but finally decided on Goa because Tej loves beaches and I love W hotels across the world . I wanted to get Engaged in the Woo bar with the beach as a backdrop.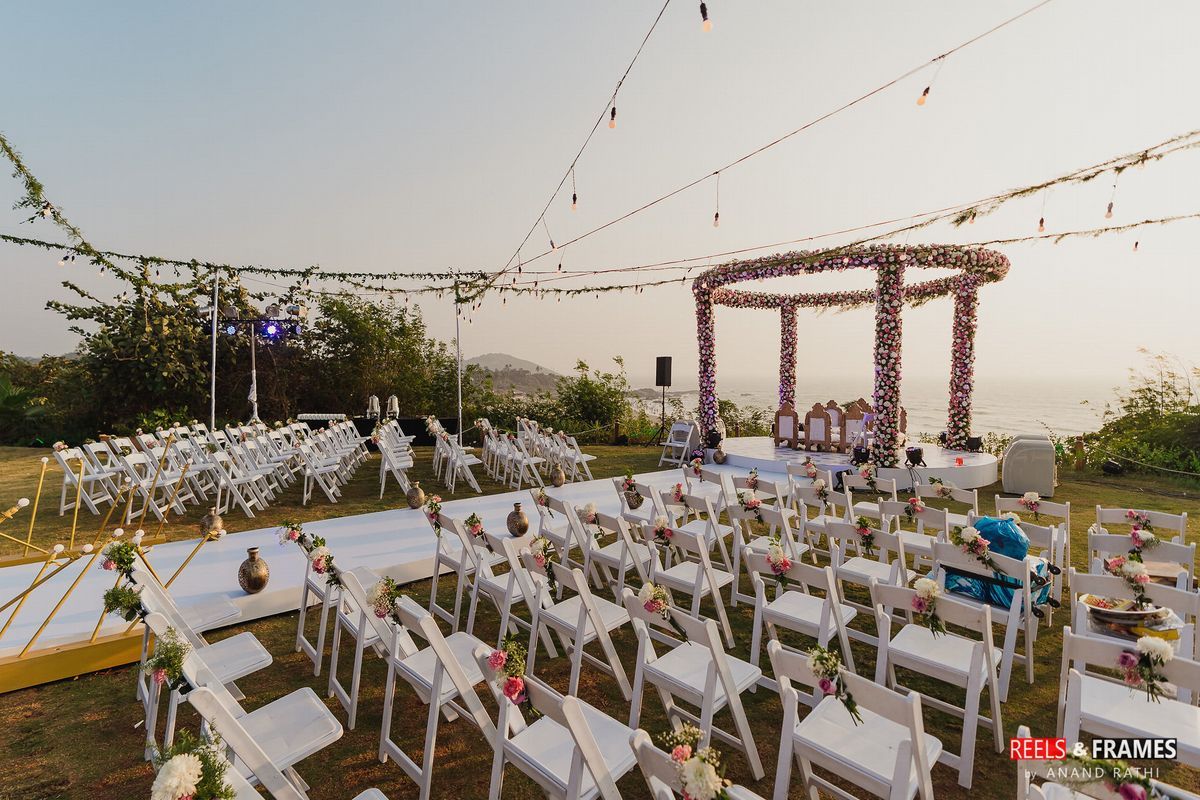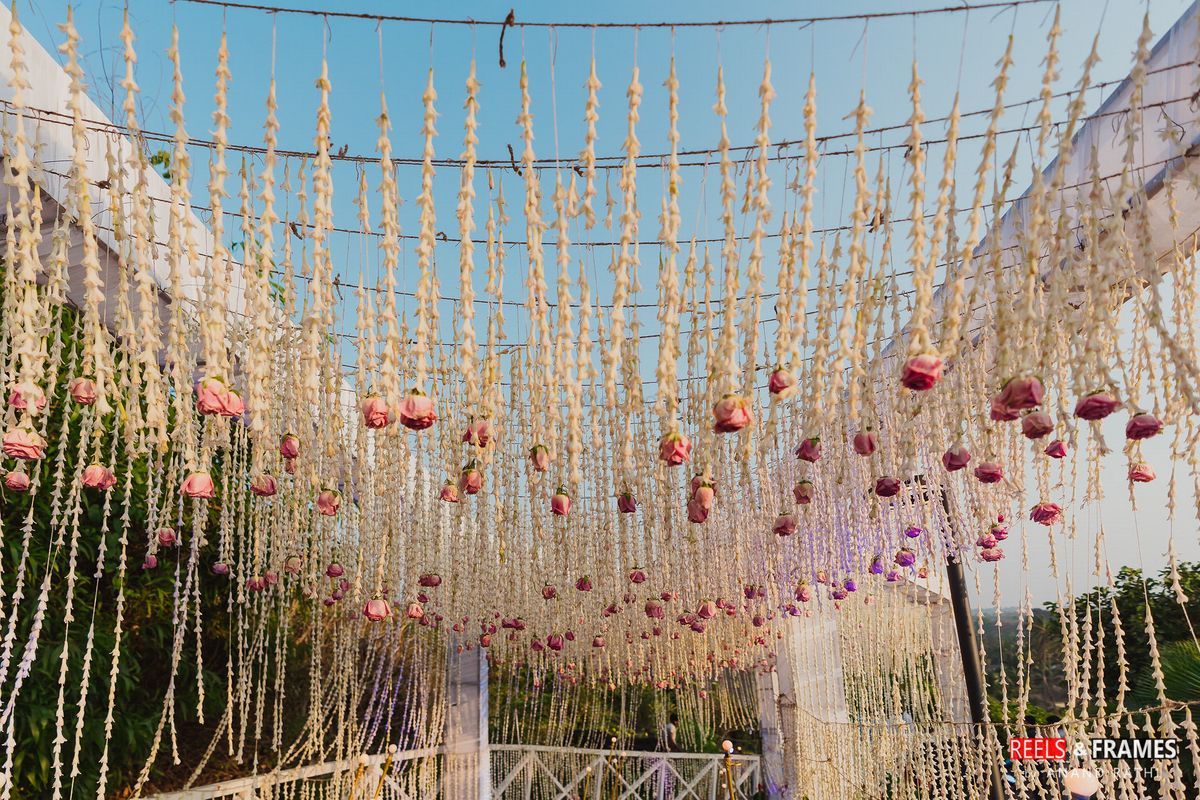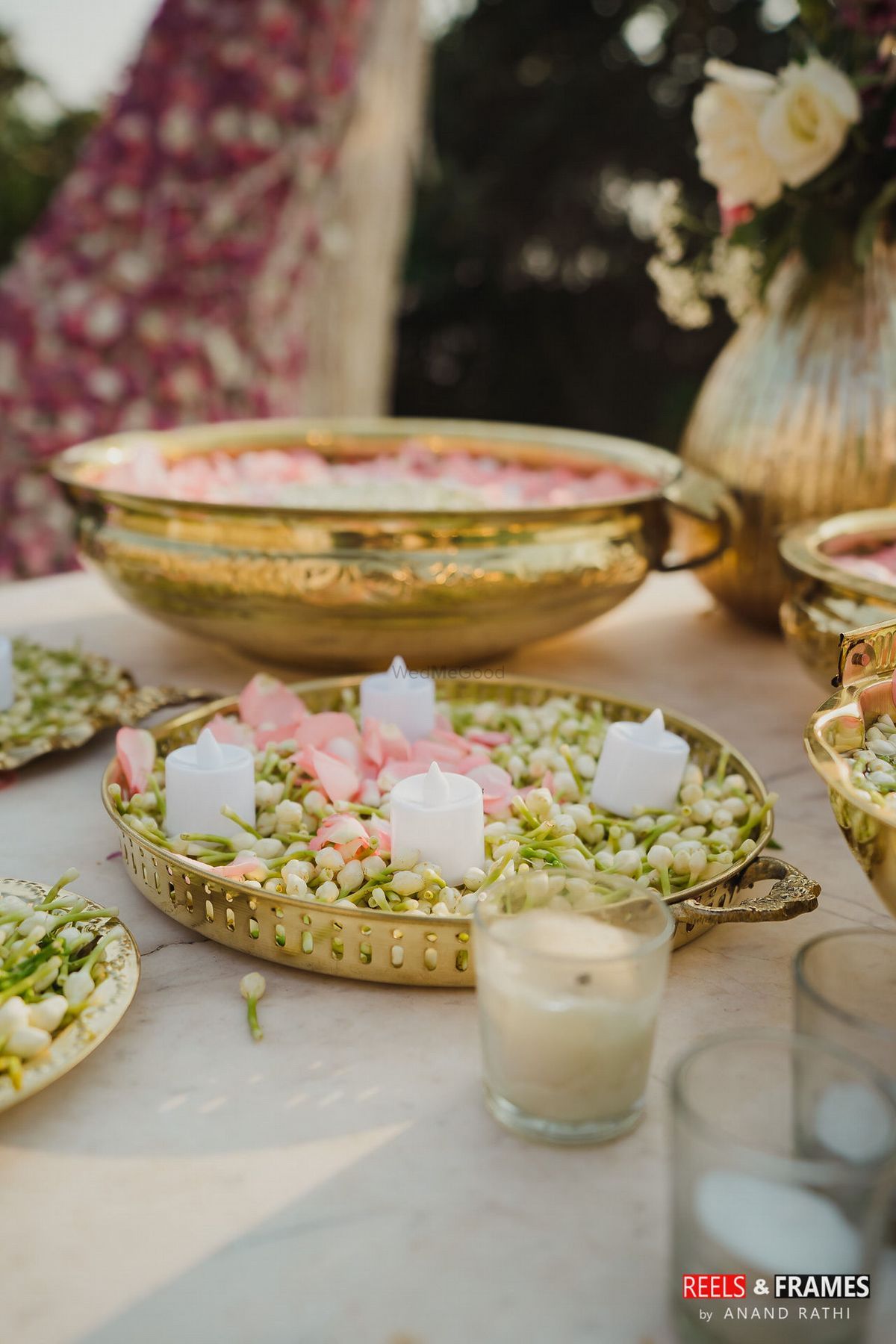 Our engagement decor was completely designed by me and my sister. We wanted light decor as we went destination for the engagement, we wanted the place to be more of a highlight. Our backdrop was the beach so we didn't want the guests to miss out on that. So we went light for the stage decor. We chose baby pink and white as the colour theme for the entire decor.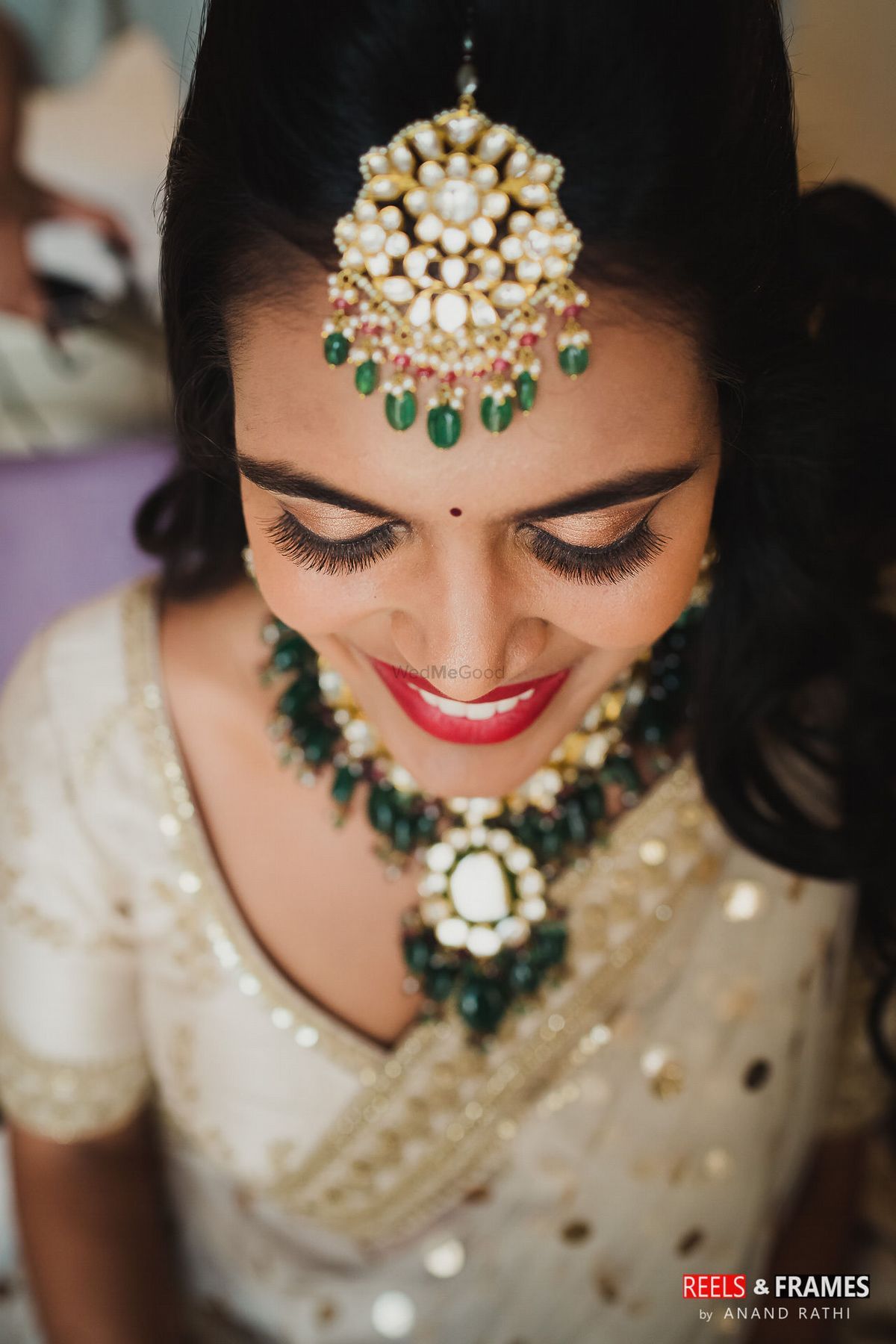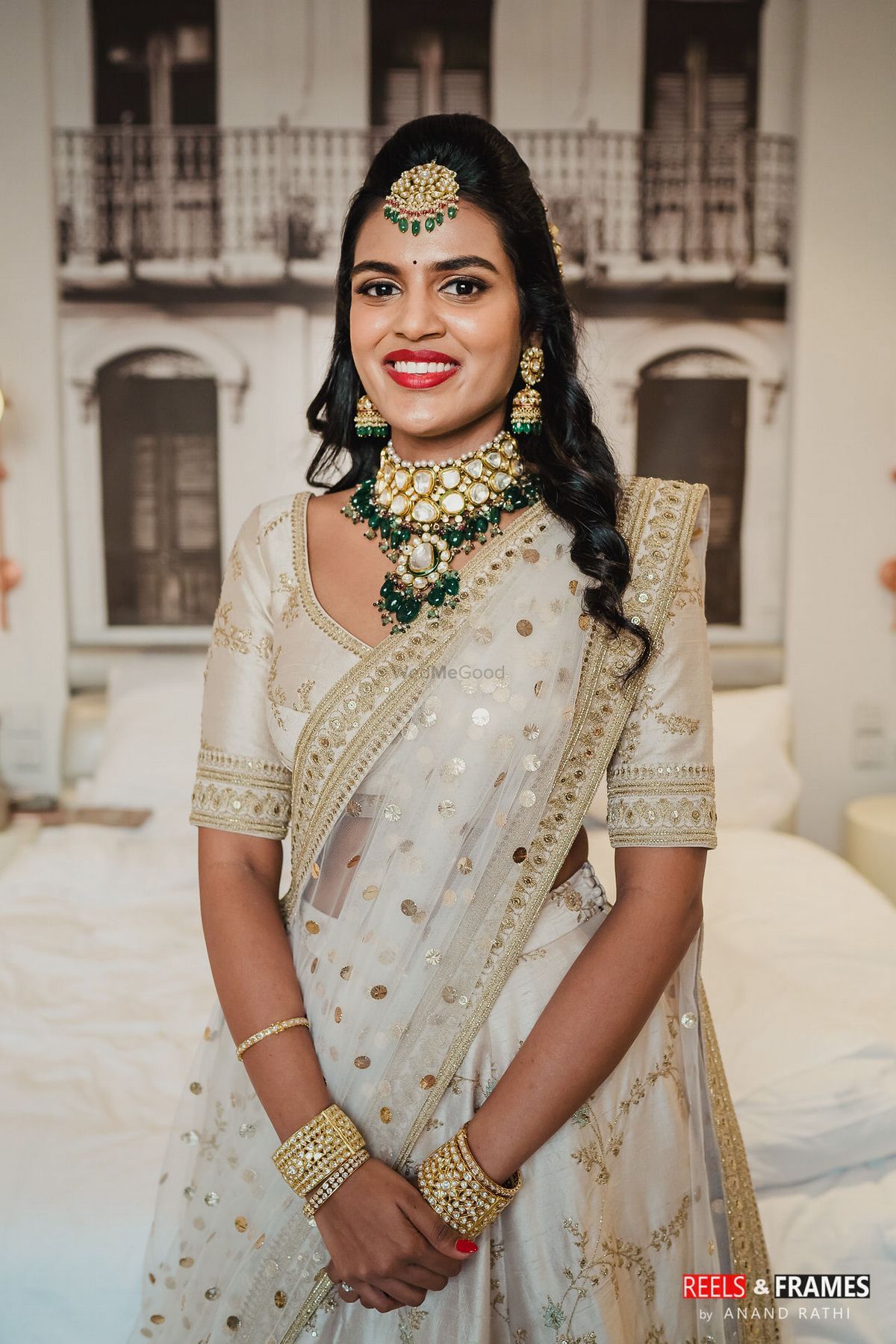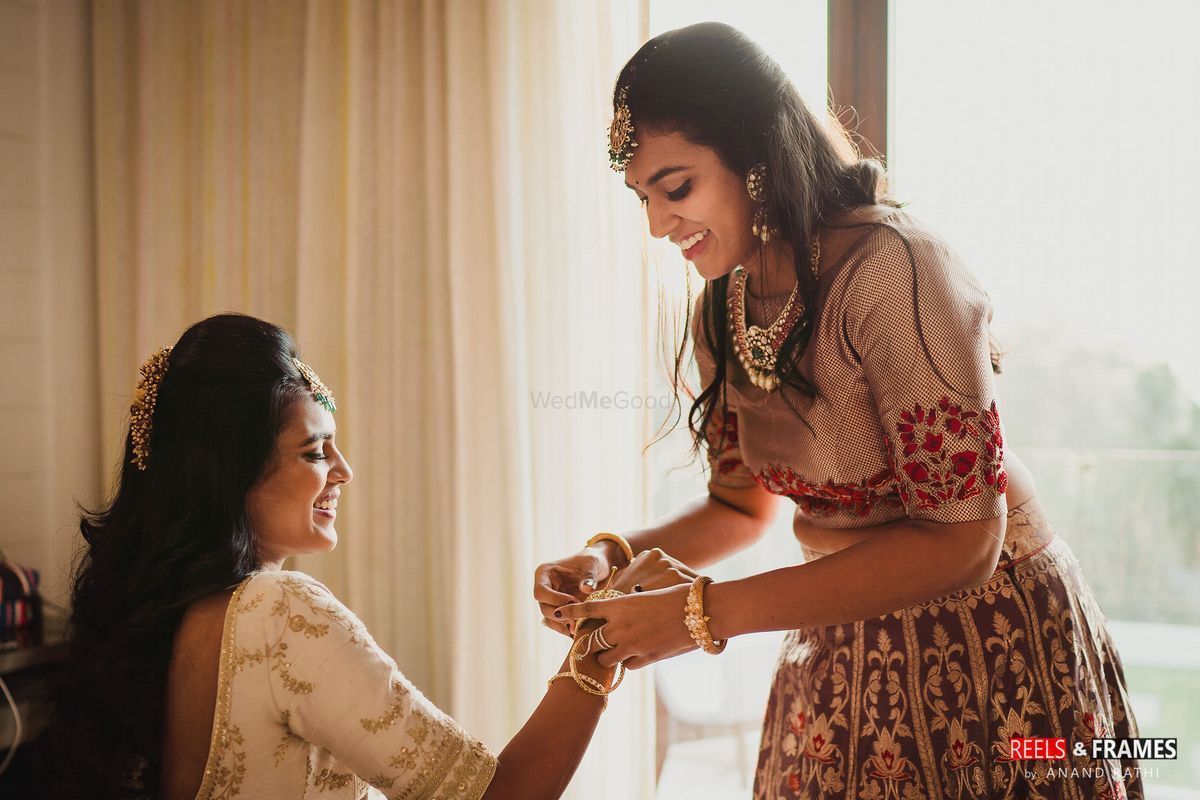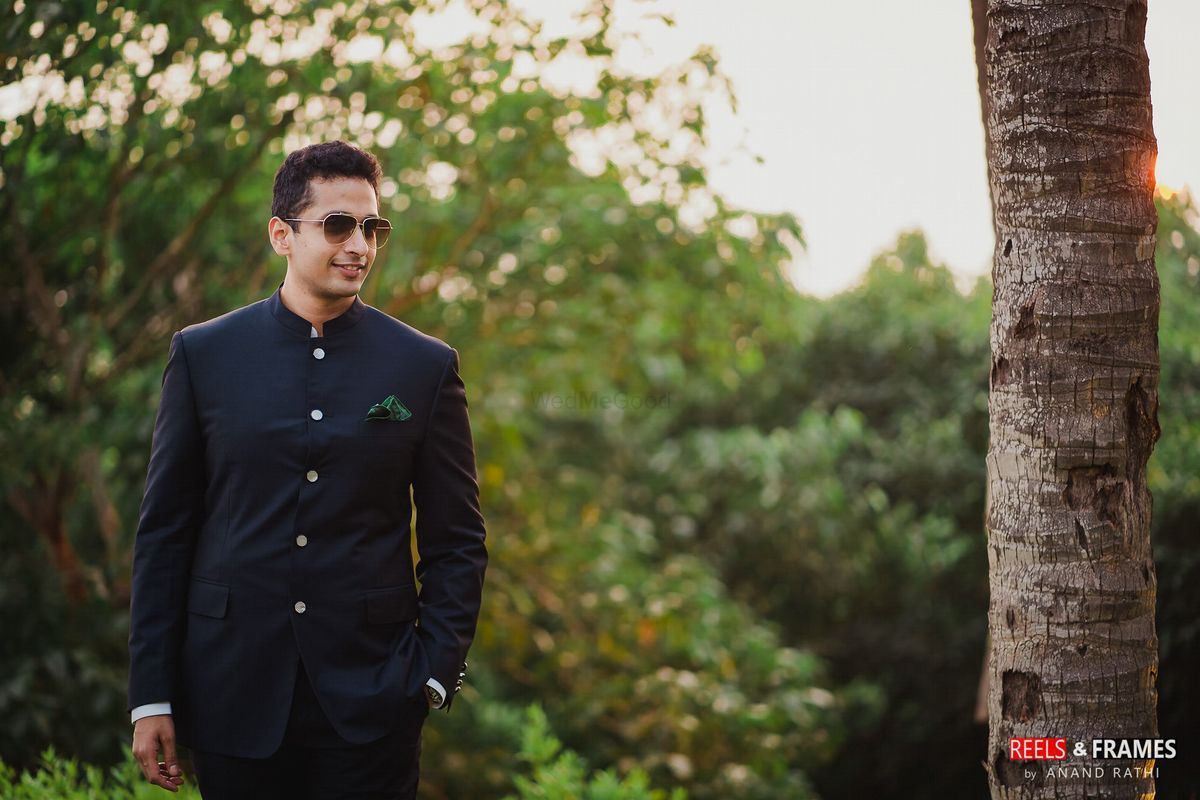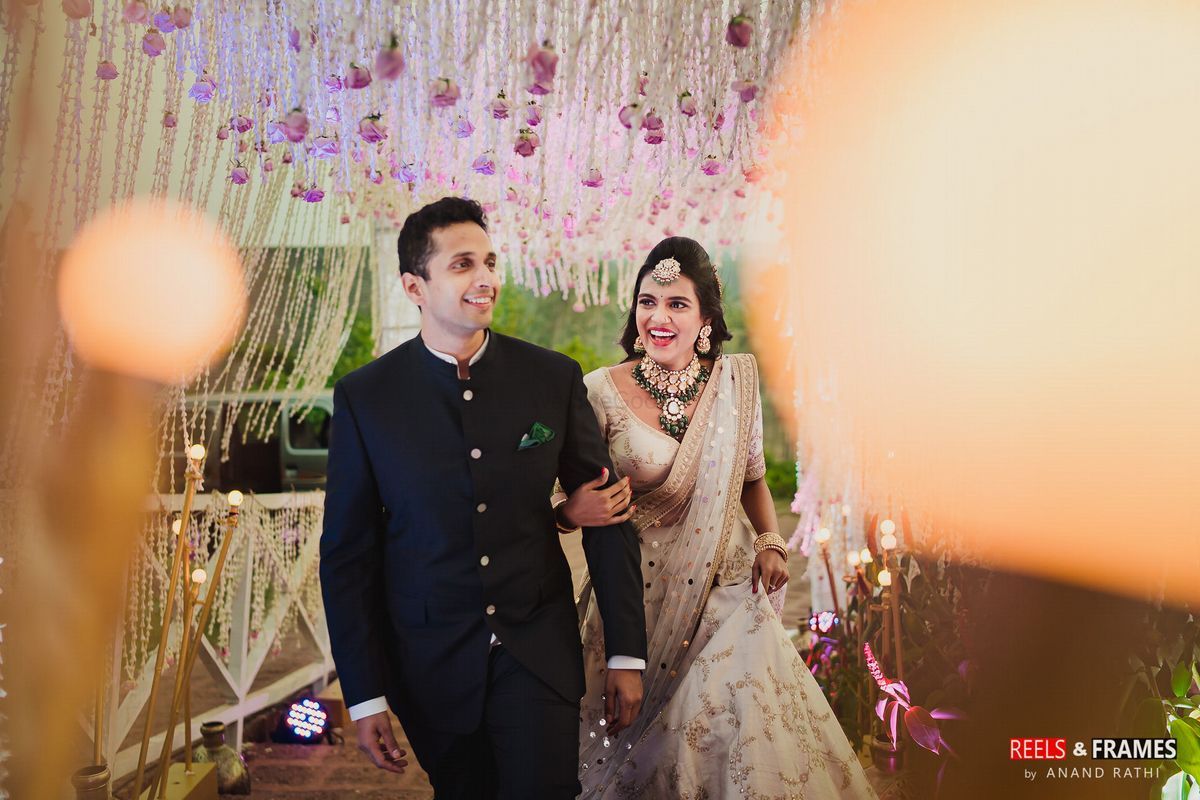 I wore a Sabyasachi lehenga paired with Sabyasachi jewellery for the first half and then changed to a Sabyasachi saree with Vasundhara jewellery from Hyderabad. Tej chose a Canani Bandghala for the first half and changed to a Kunal Rawal sherwani for the second half of the ceremony that we absolutely loved. Fitting, colour of the suit- everything was amazing.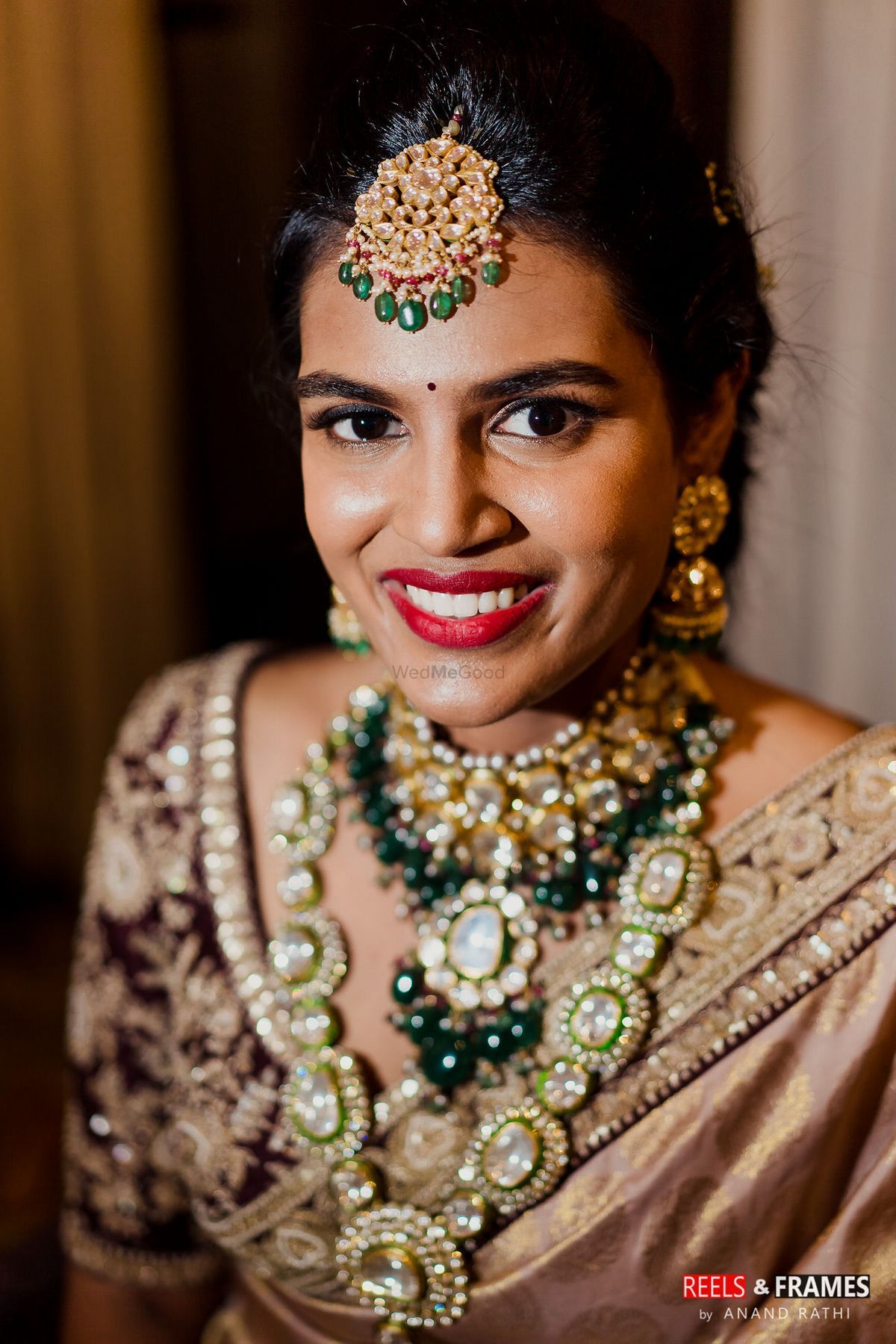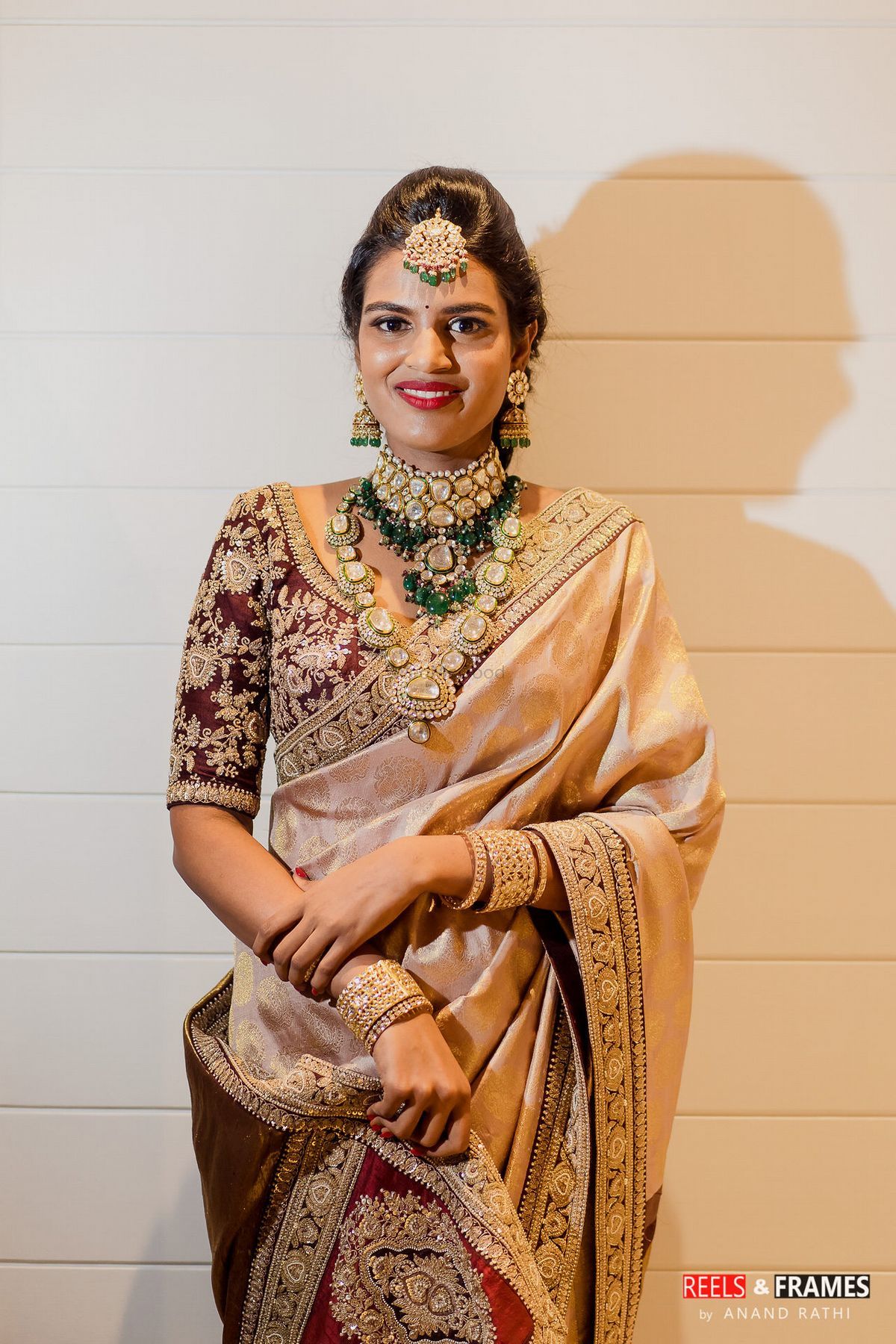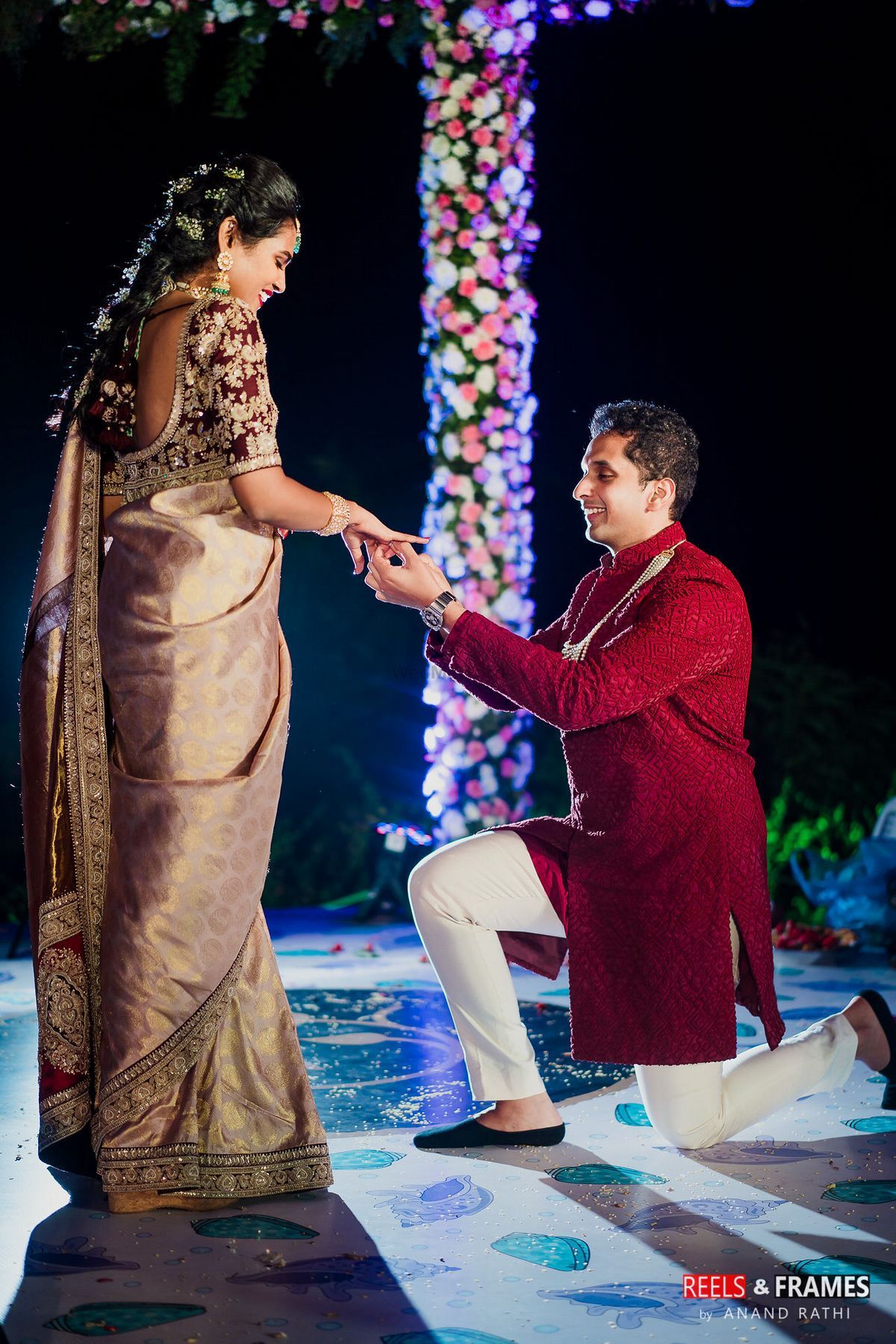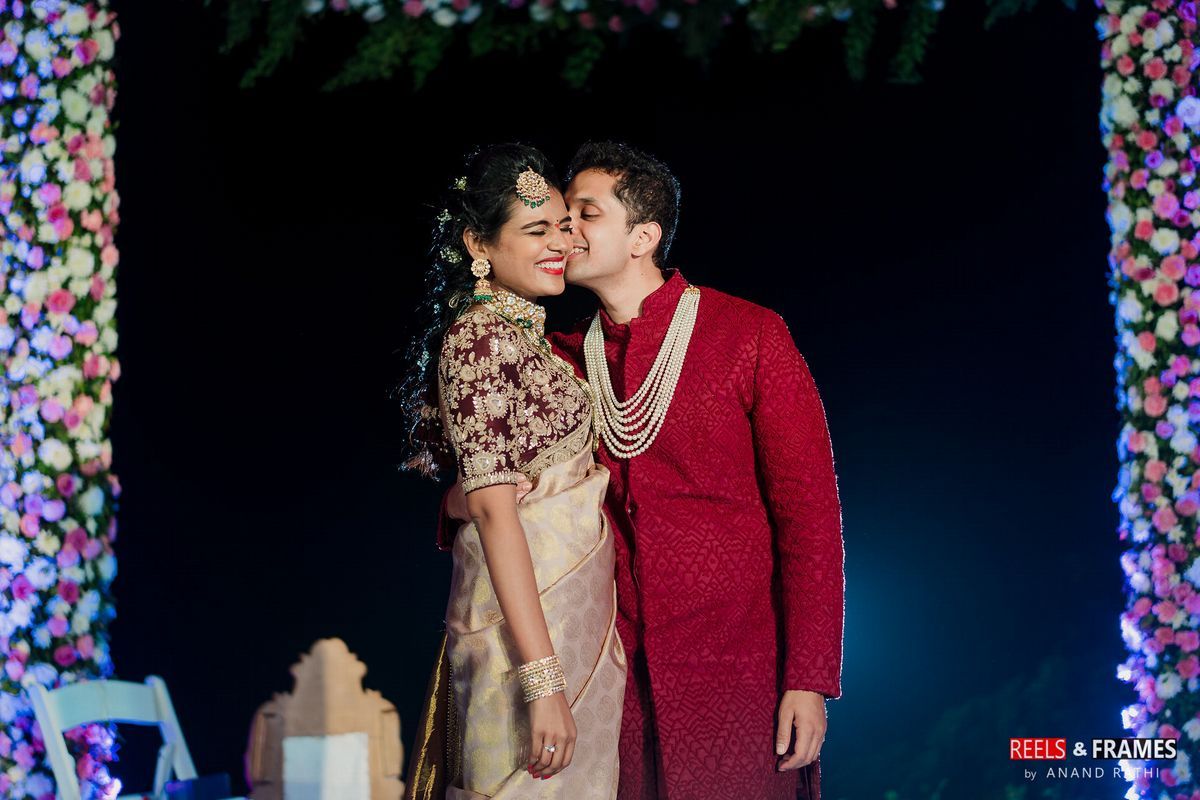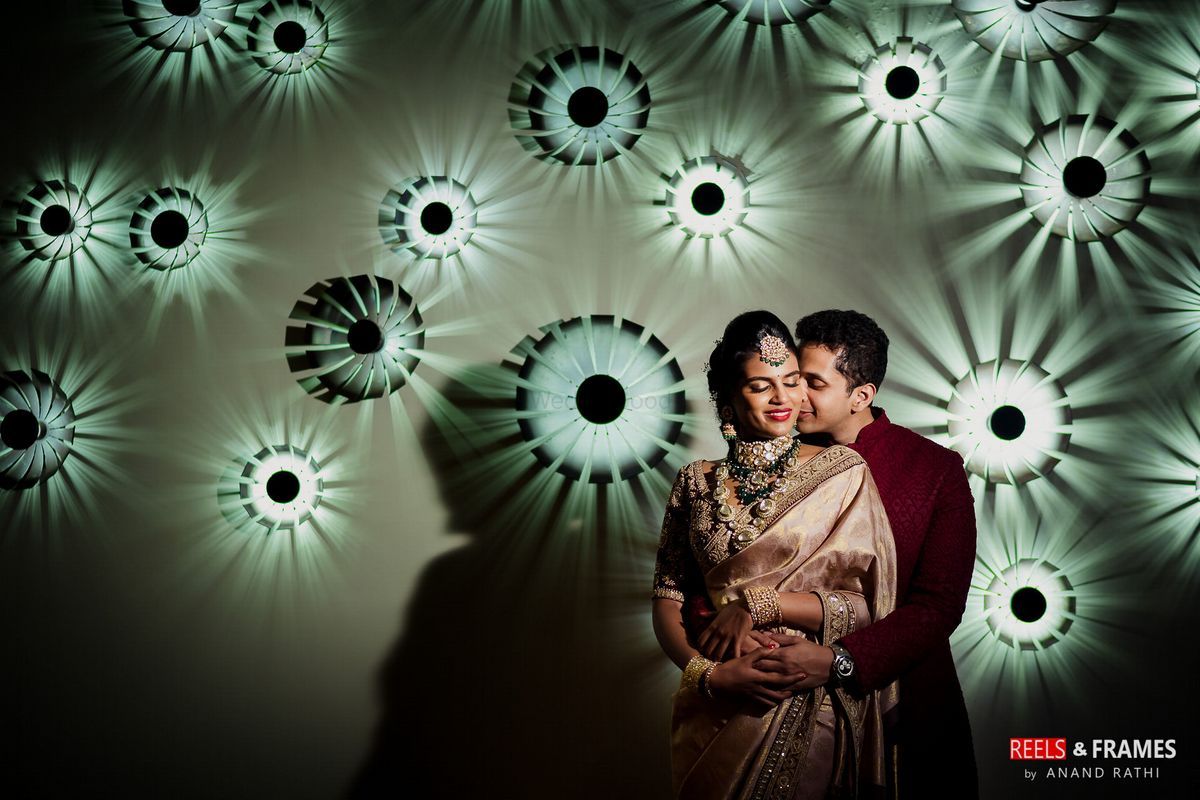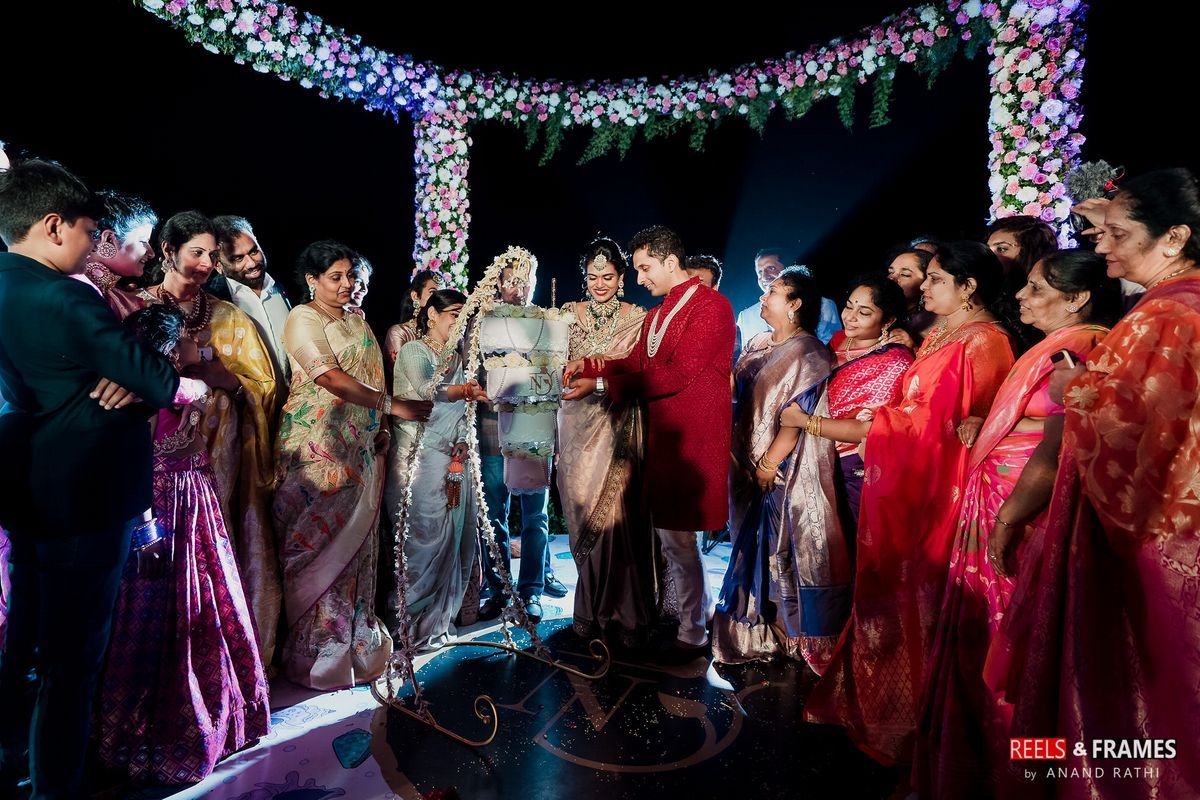 We got Reels and Frames on board to shoot our special day- they're one of the most amazing team we have ever came across. The enthusiasm and the excitement that they have is something that I have never seen before with anyone else. They made us feel so comfortable.
Engagement announcement invites were done by Pink Parrots, Chennai. 
Vendors: Venue: - Venue: W Hotel, Goa Photographer: Reelsandframes★ 5 ; Groom Outfits: Kunal Rawal★ 5 , Canani Bandghala ; Bridal Outfits: Sabyasachi Mukherjee★ 4.9  ; Bridal Jewellery: Sabyasachi Mukherjee★ 4.9 , Vasundhara jewellery,  Hyderabad ; Wedding Invites: Pink Parrots★ 5