Goa Wedding With Effortlessly Elegant Outfits From Hidden Gems
BY Sakshi | 08 May, 2023 | 1508 views | 5 min read
Our favourite kinda bride has to be the 'effortlessly elegant' kind- the bride who looks like she's gorgeous and flawless in her own way, without trying too hard. Here is a real bride who shone on each and every function, and we loved how all her outfits were from lesser-known labels. She also happened to be the first Paro Sunehri (Good Earth) bride, and her bridal look was traditional, with a touch of modernity! See this Goa wedding which had some Pin-worthy ideas and looks!
Meet Pallavi and Shaunak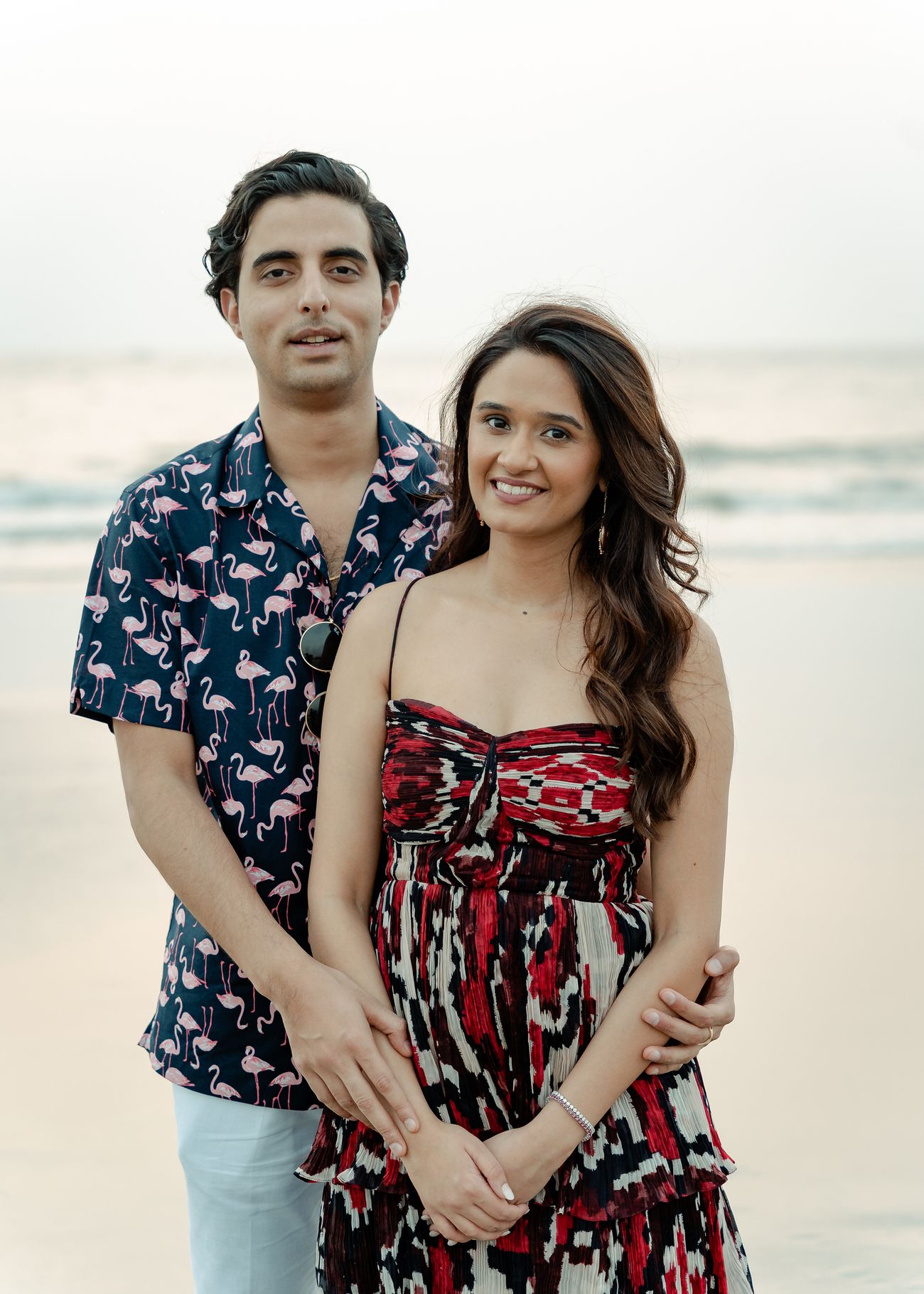 "We met through a common friend 8 years ago. It was supposed to be casual, but we haven't stopped talking since", the bride tells us.
Mehendi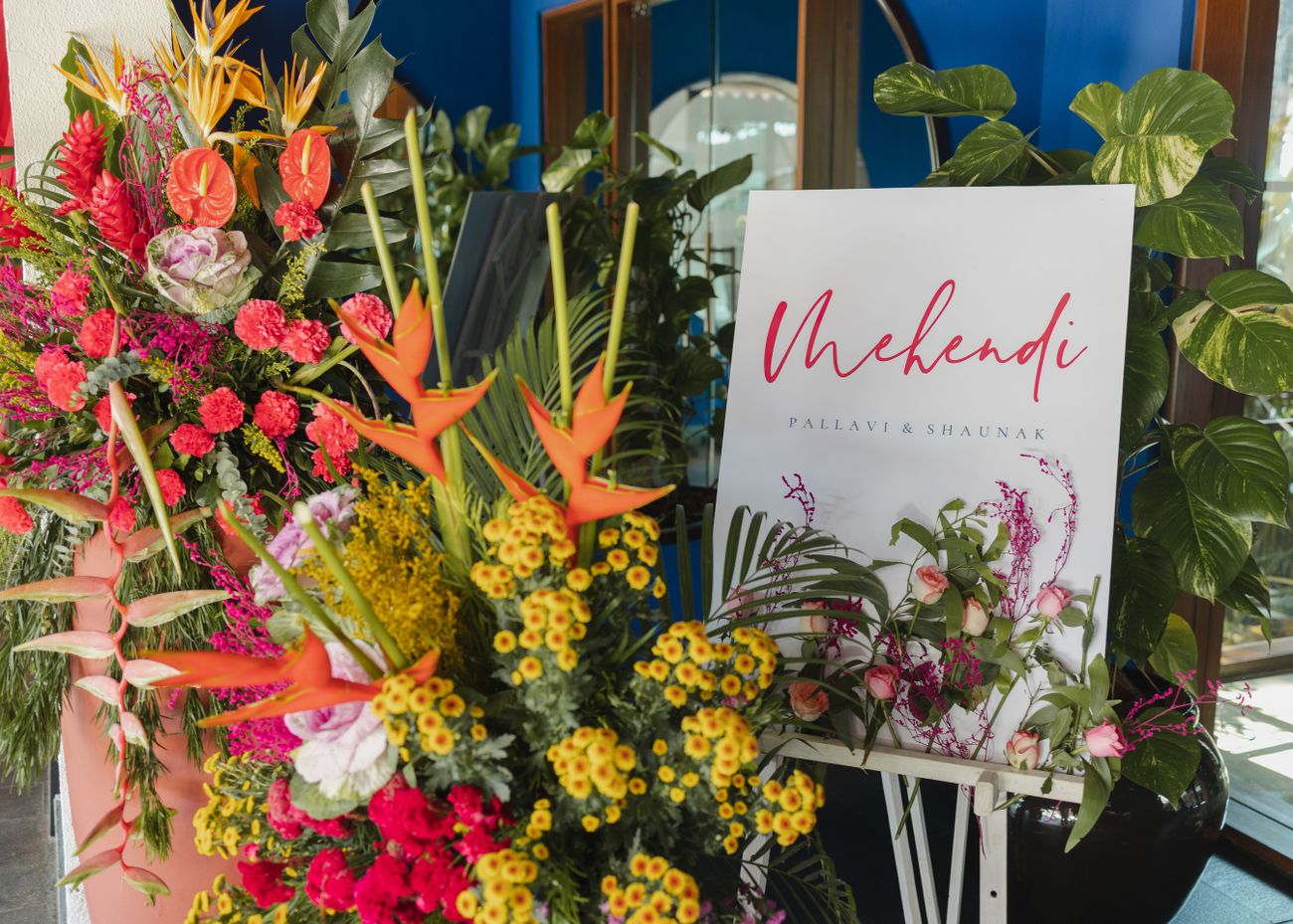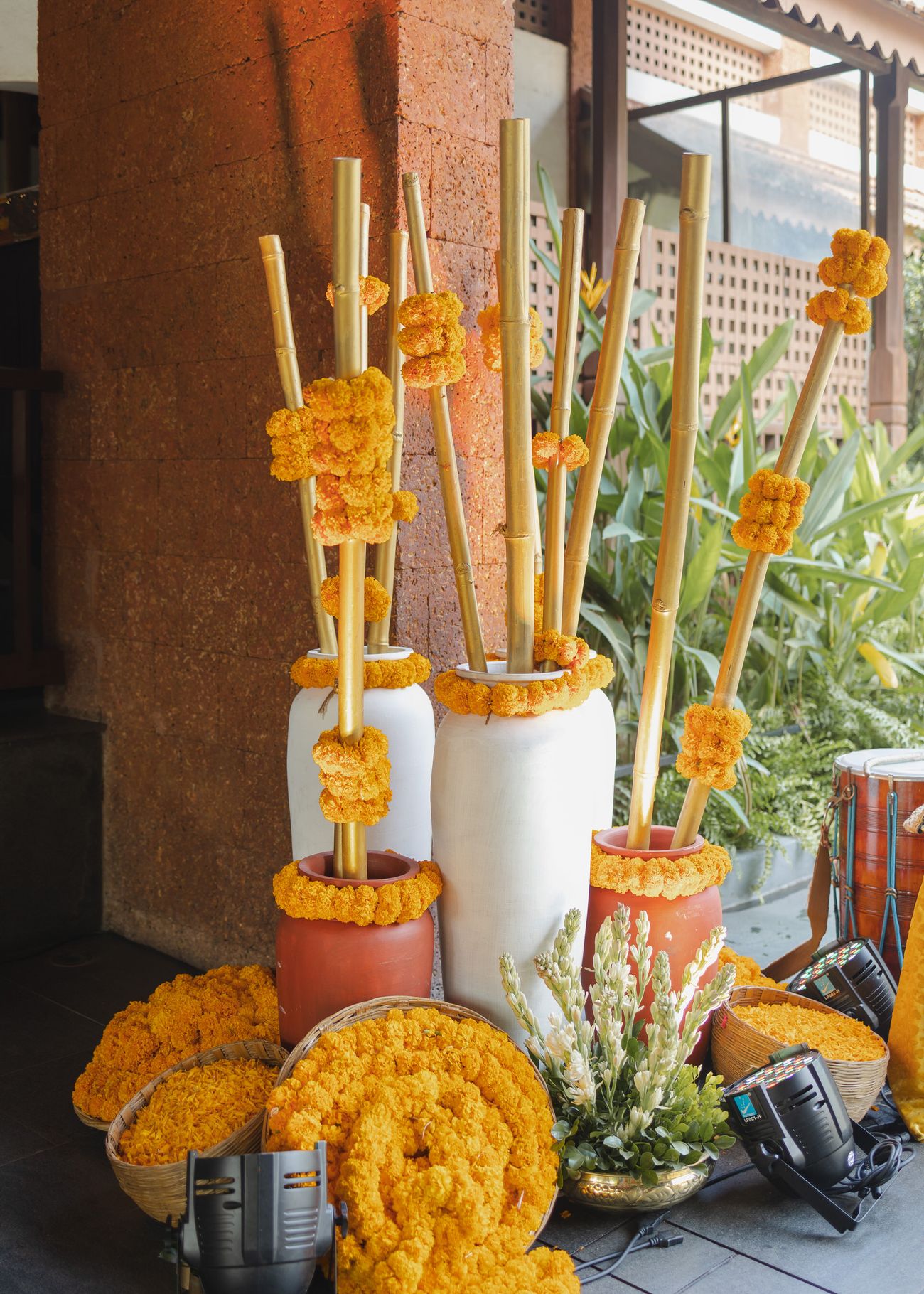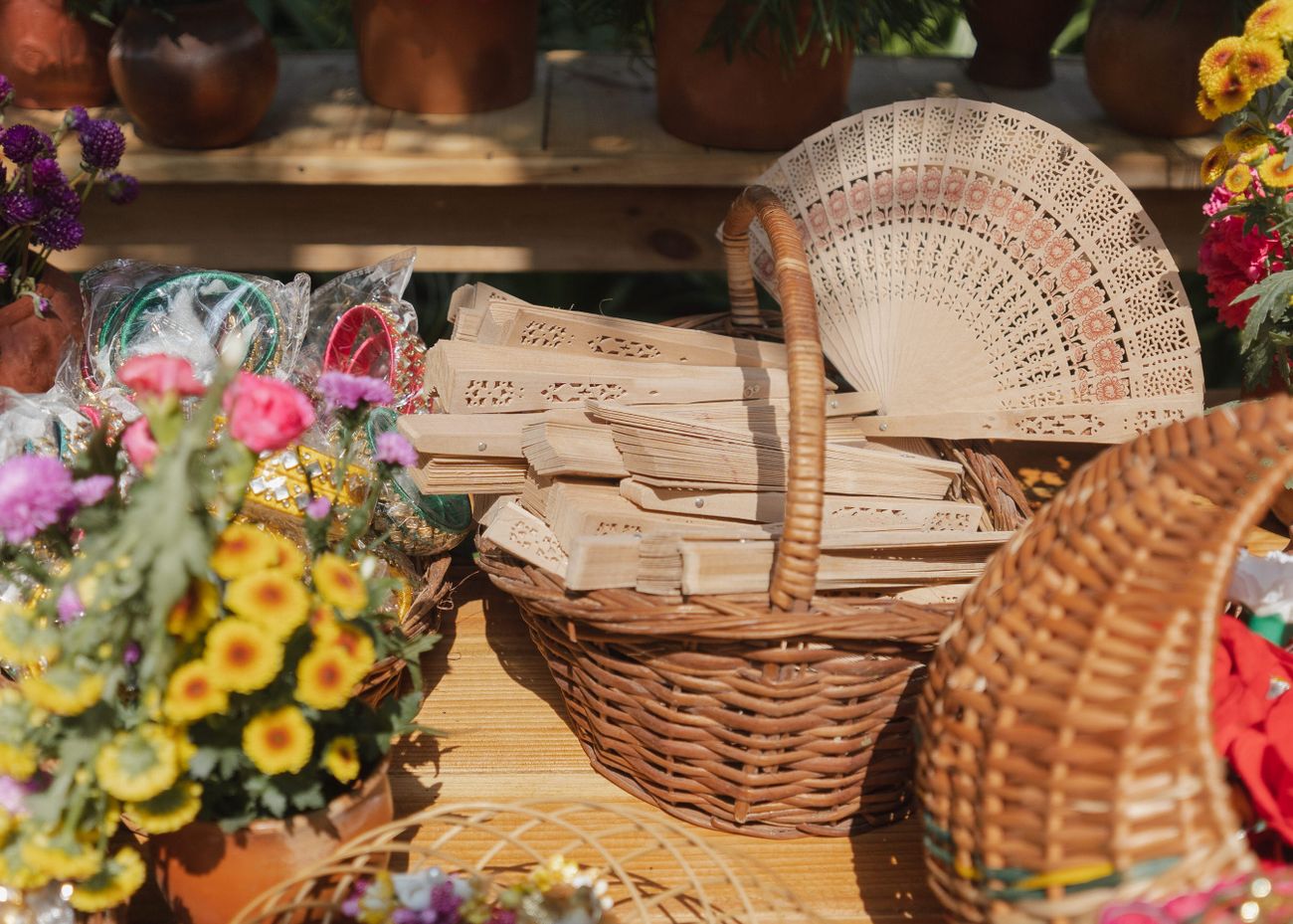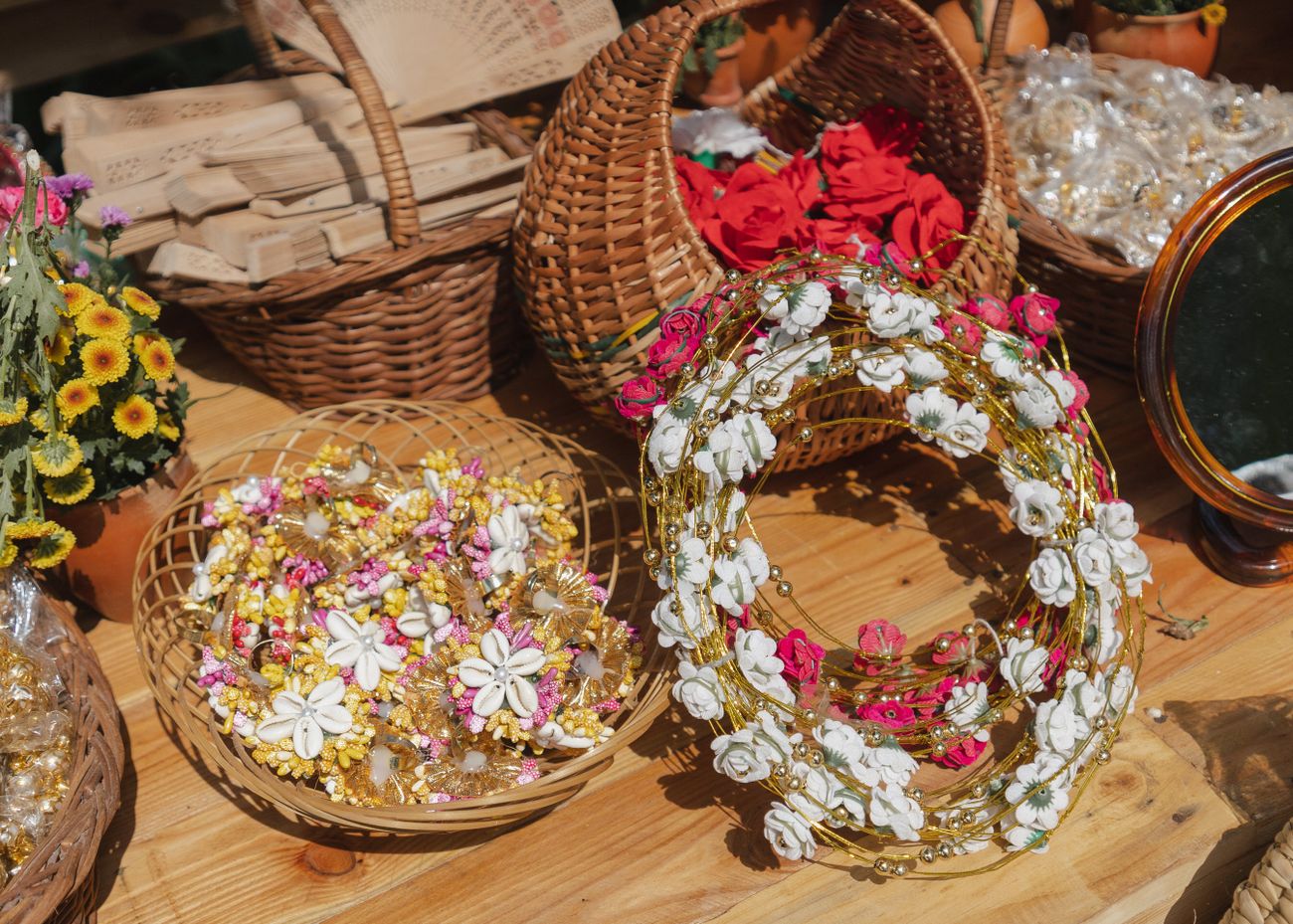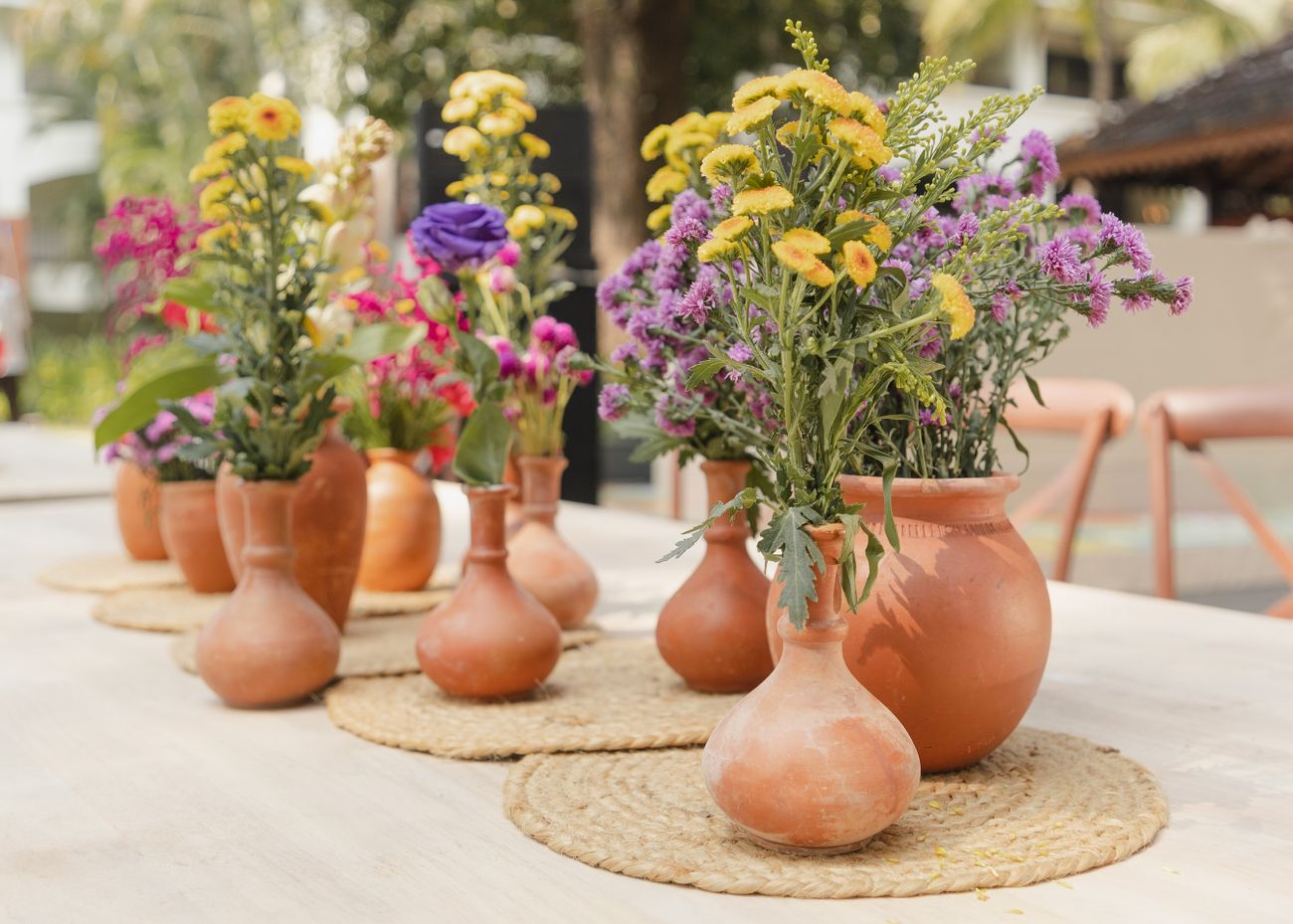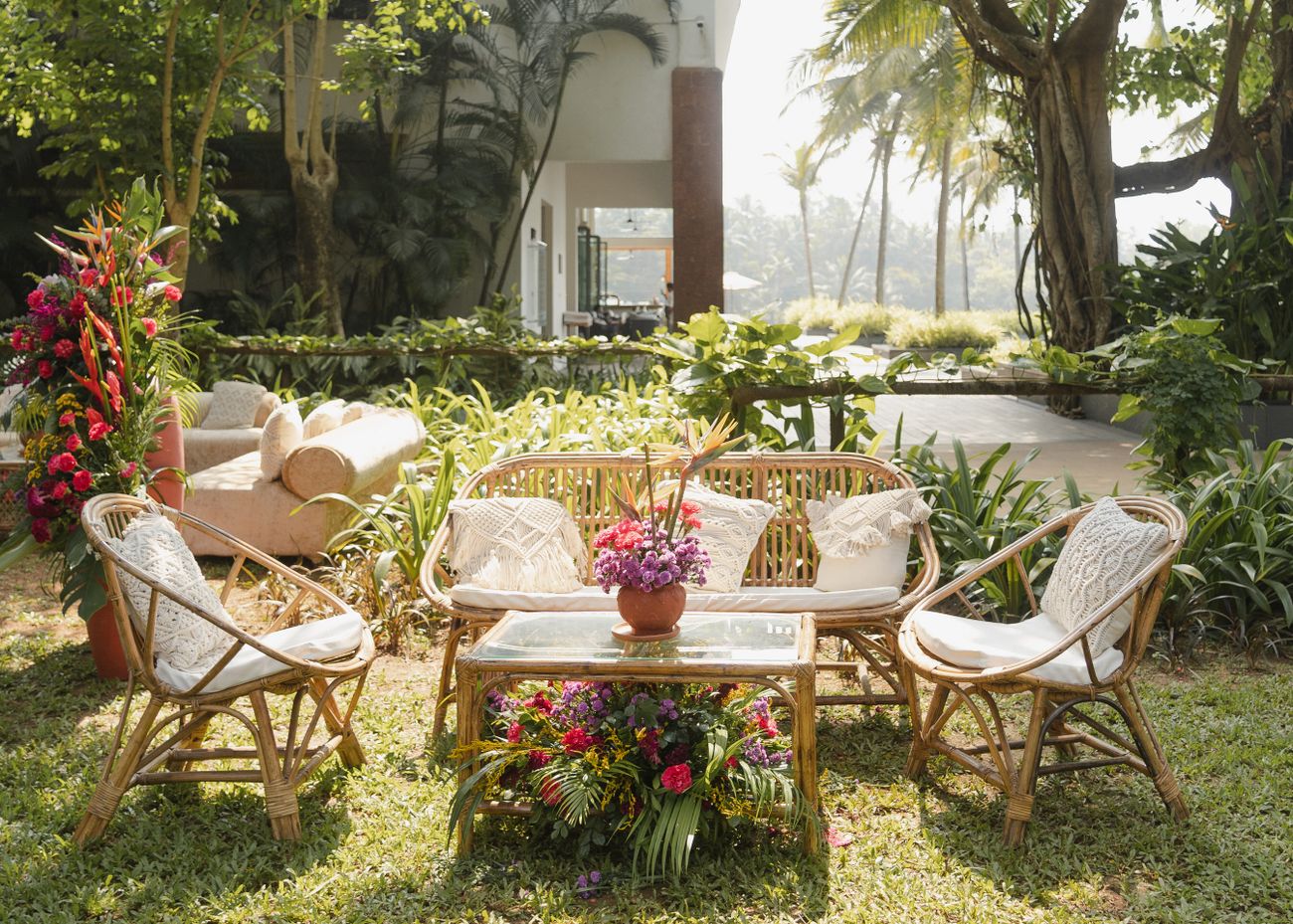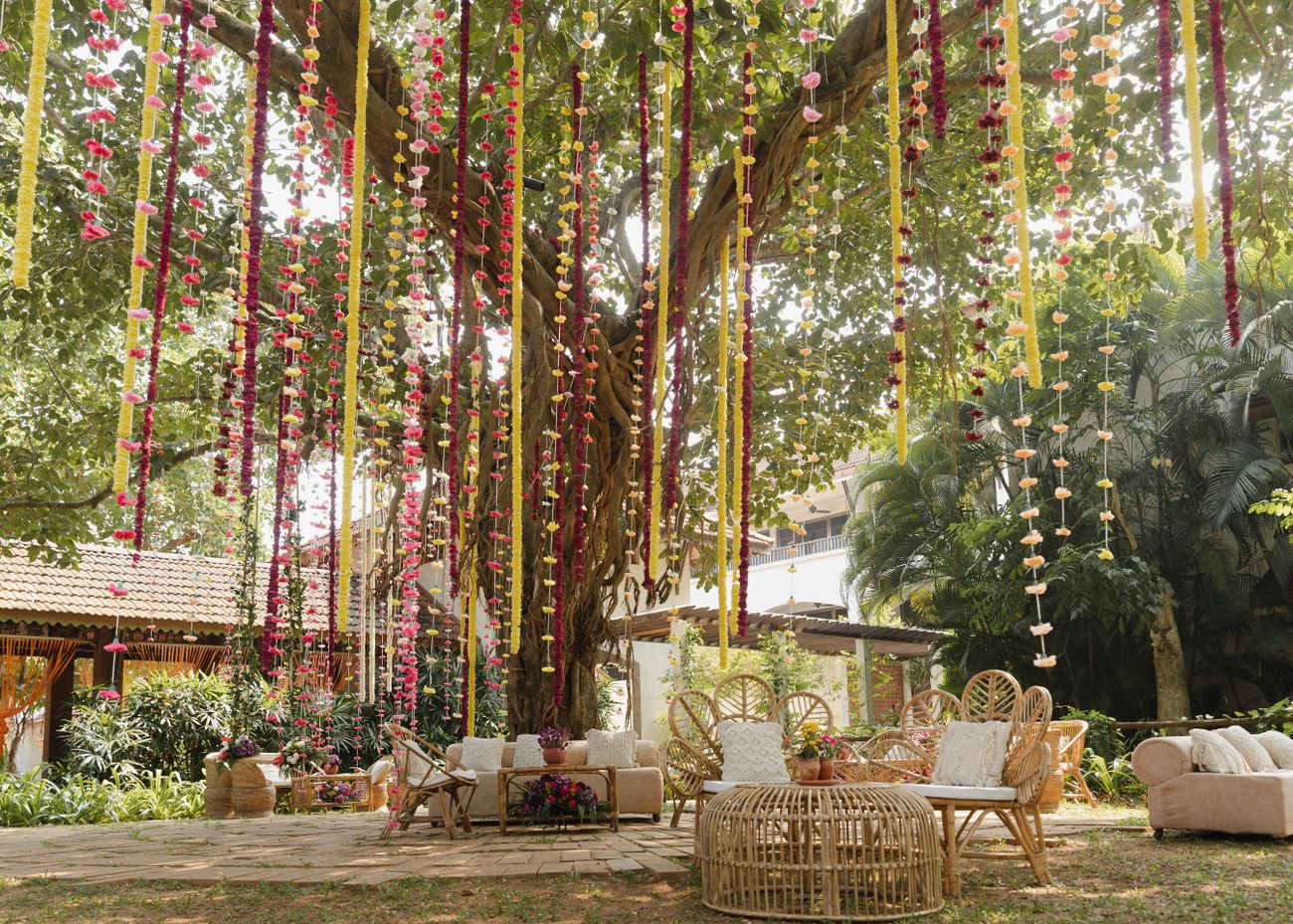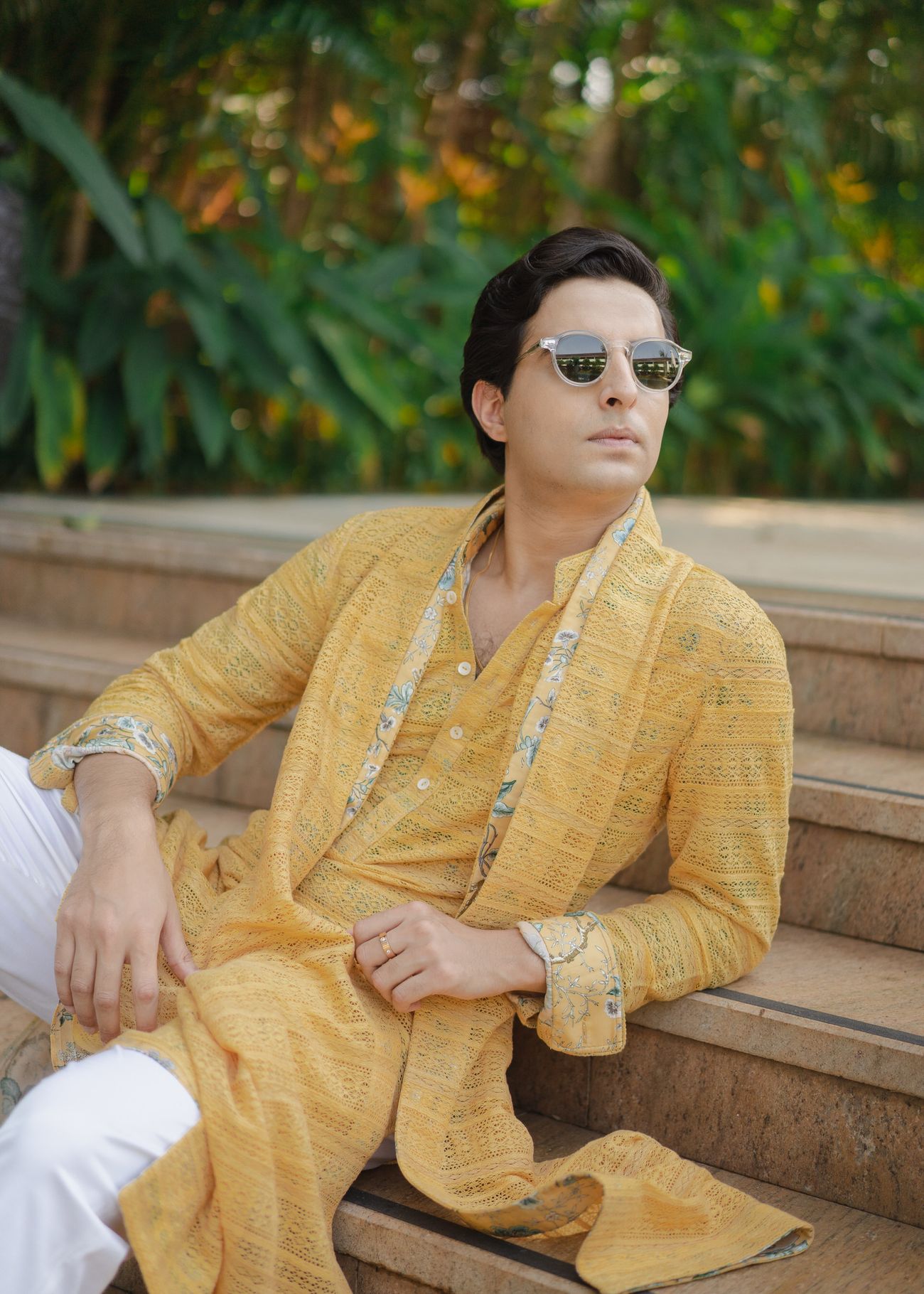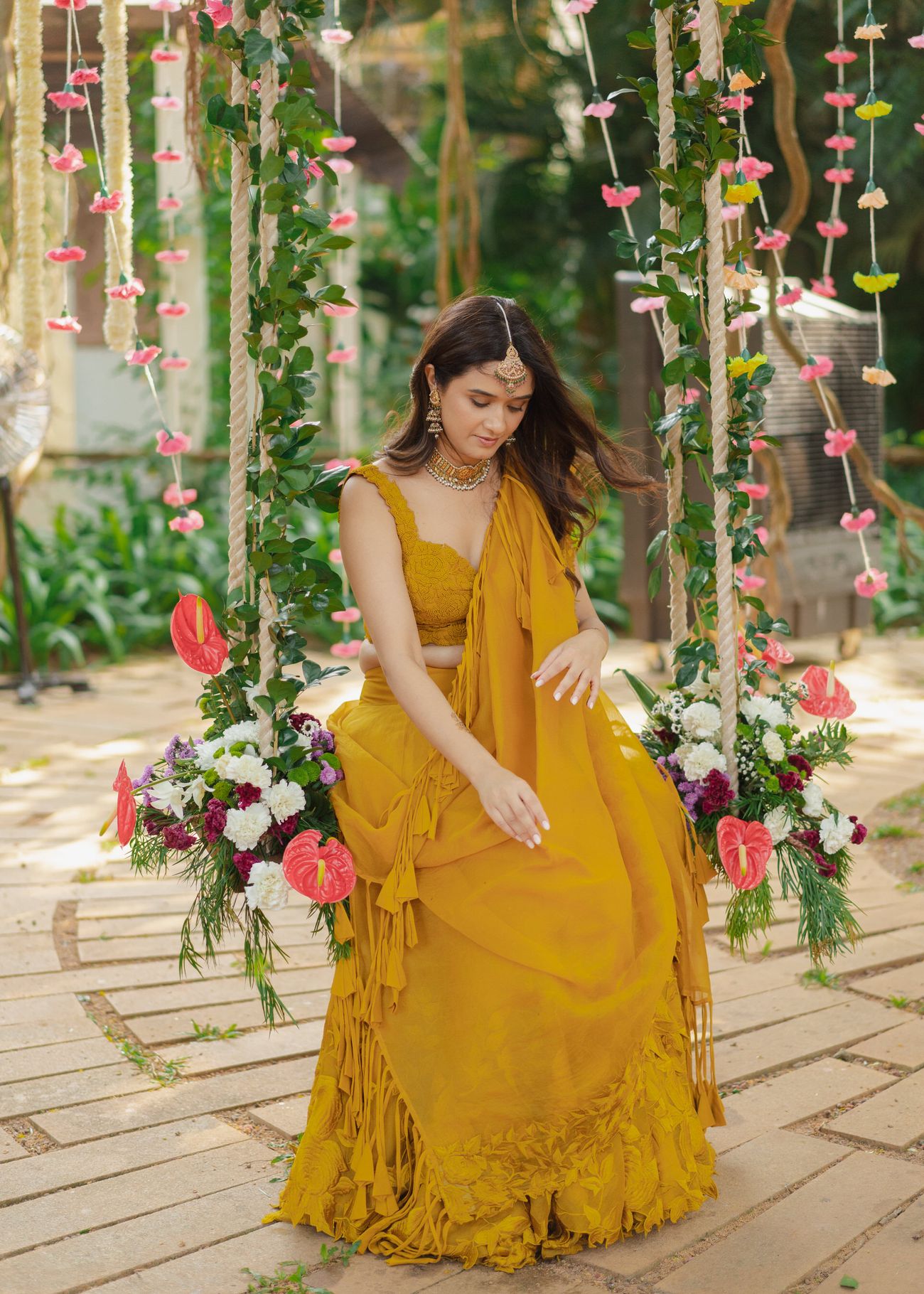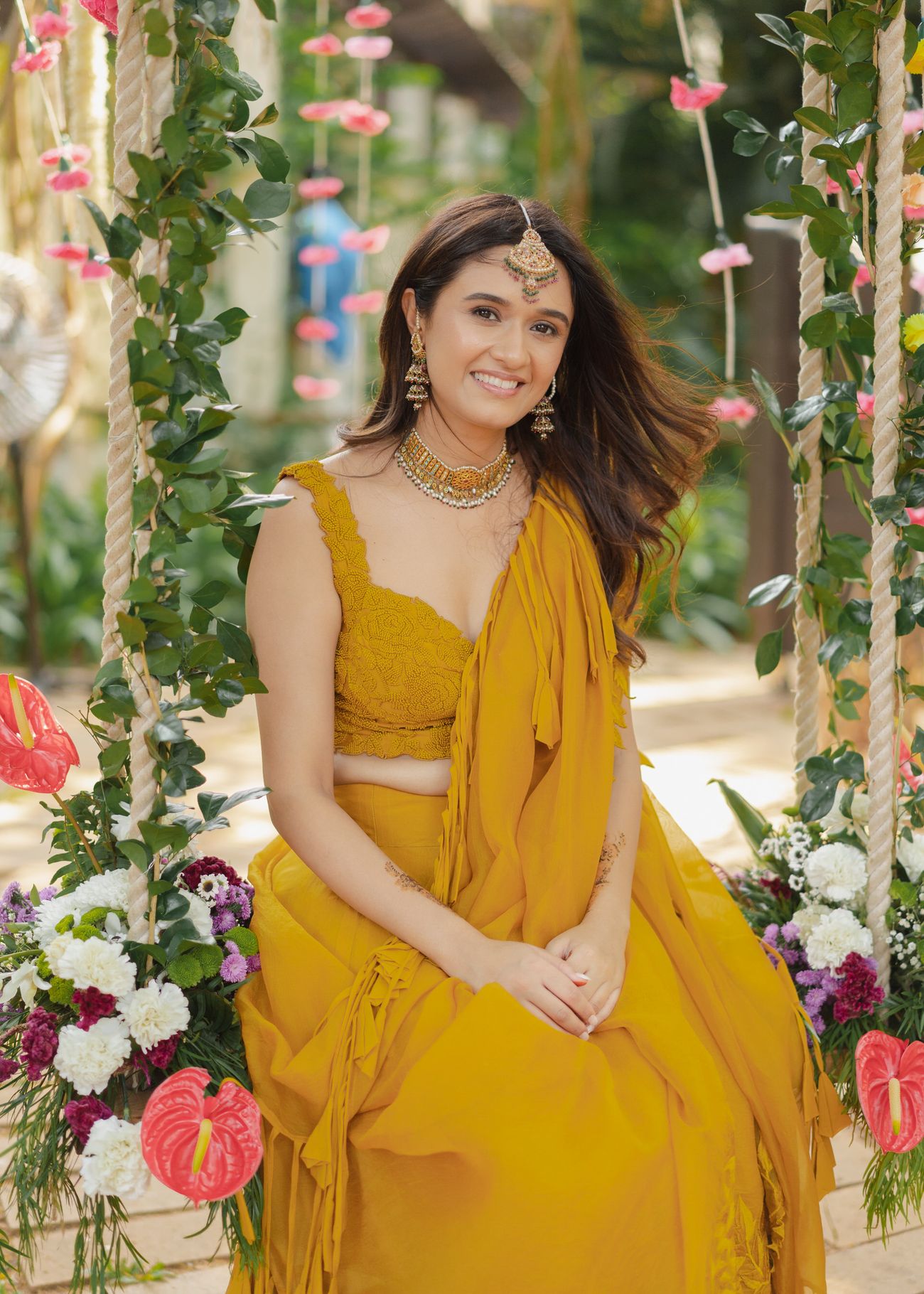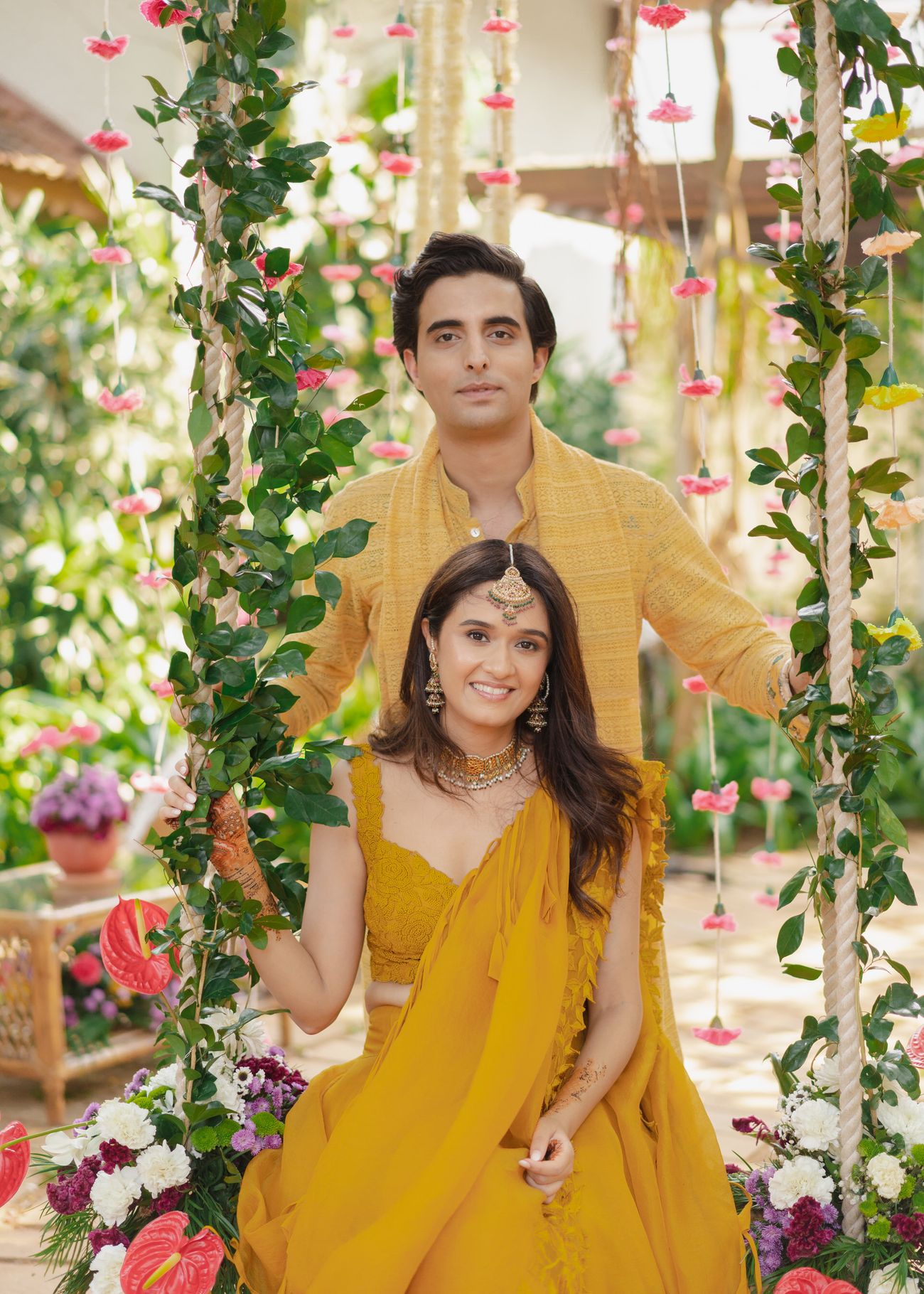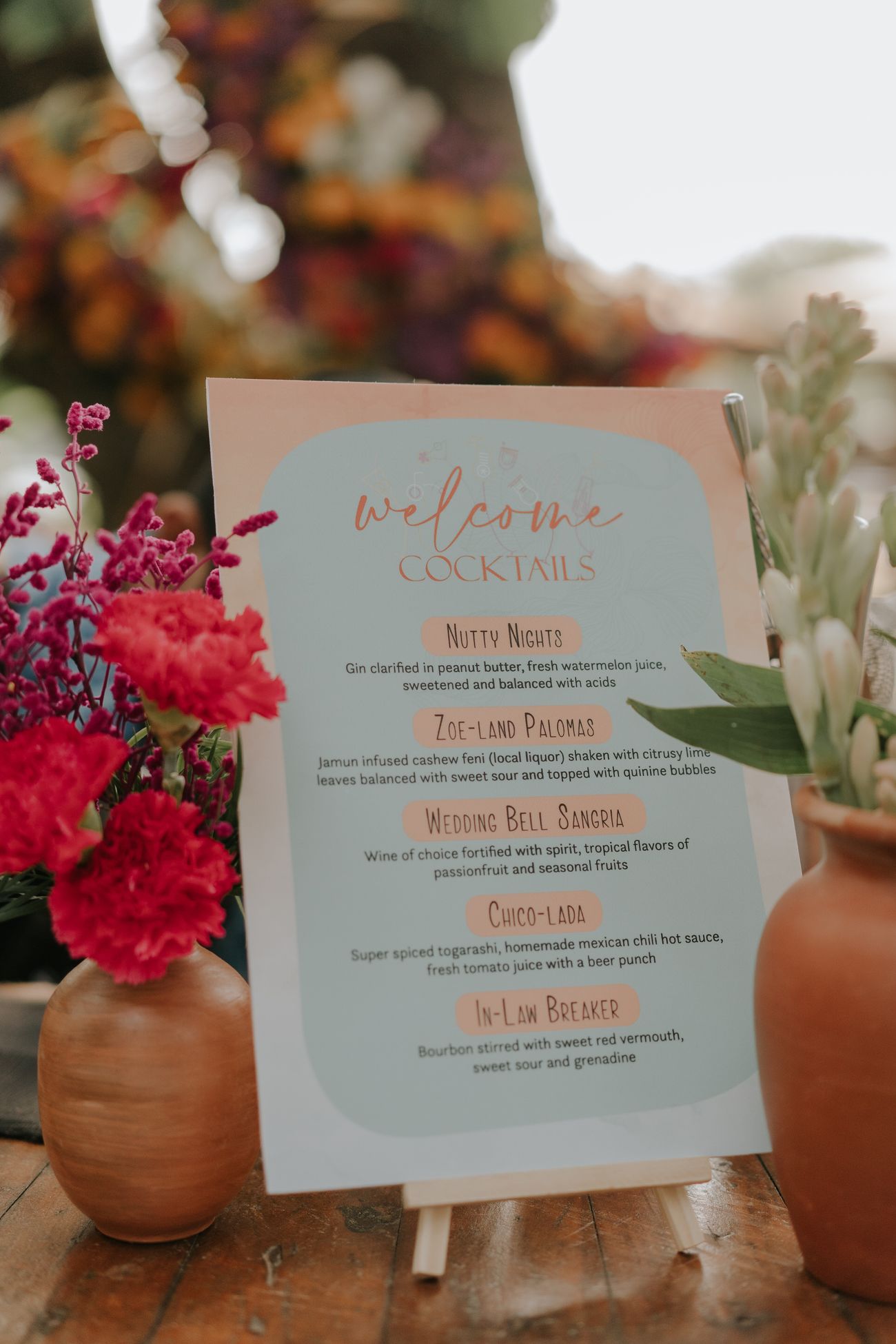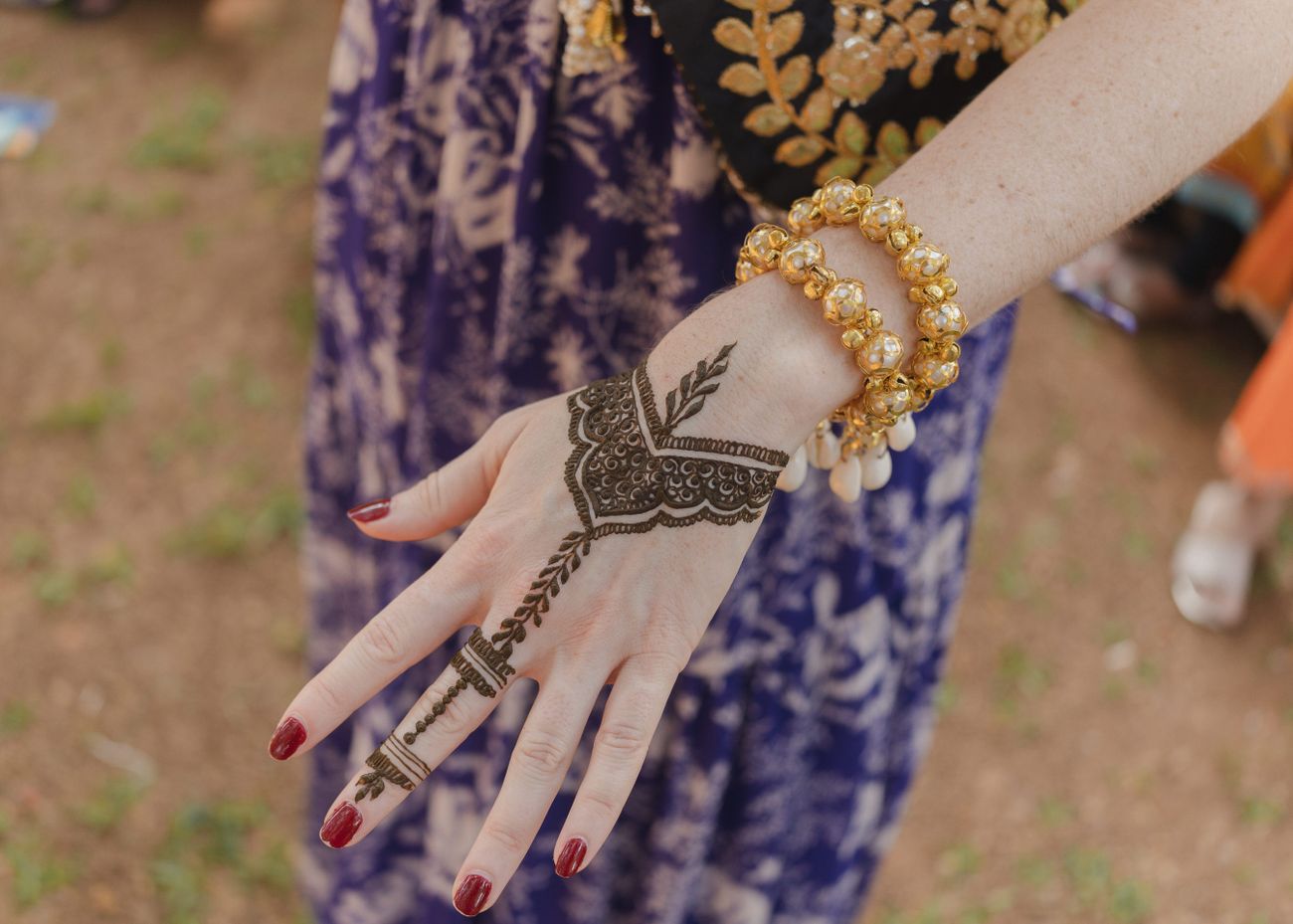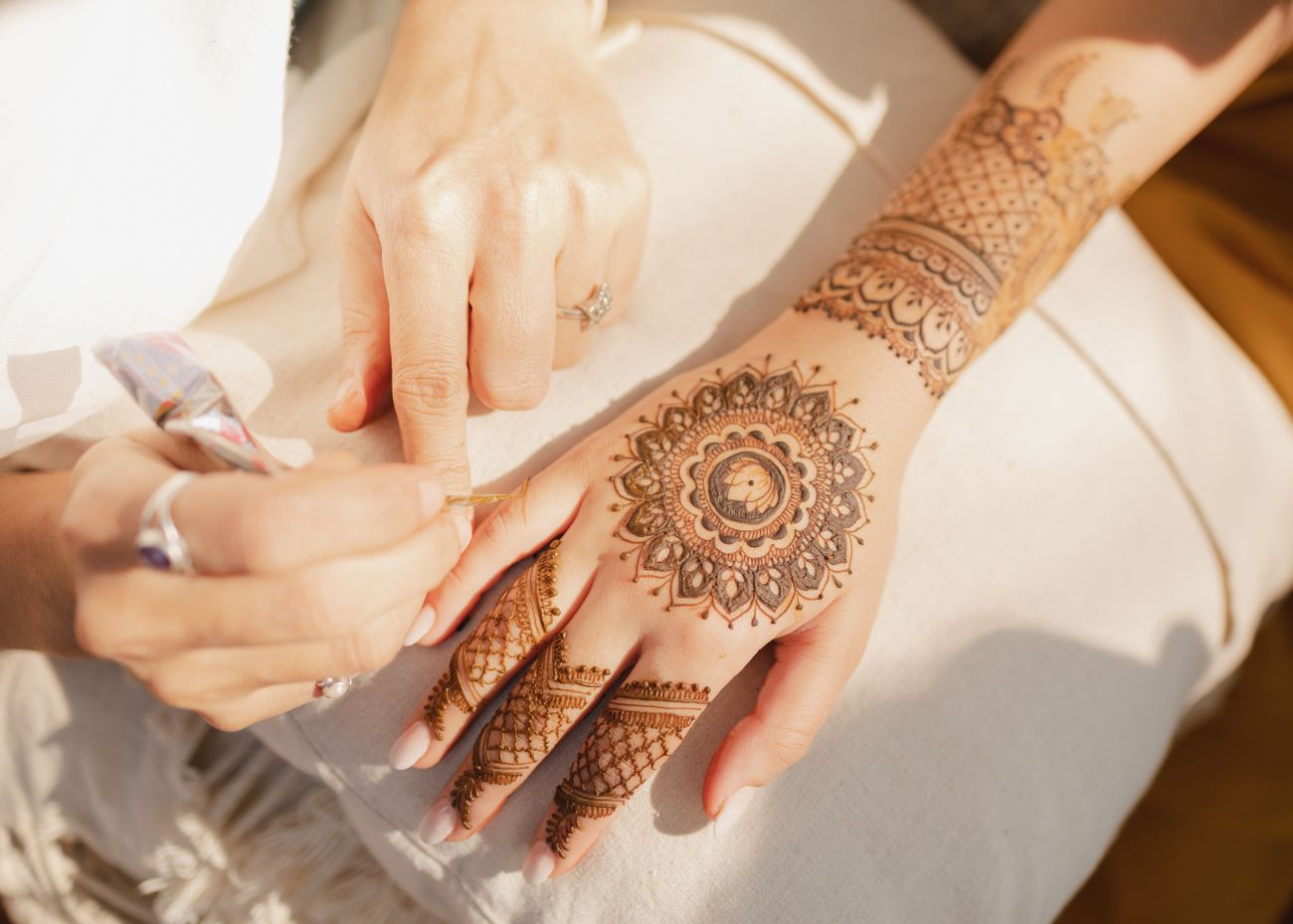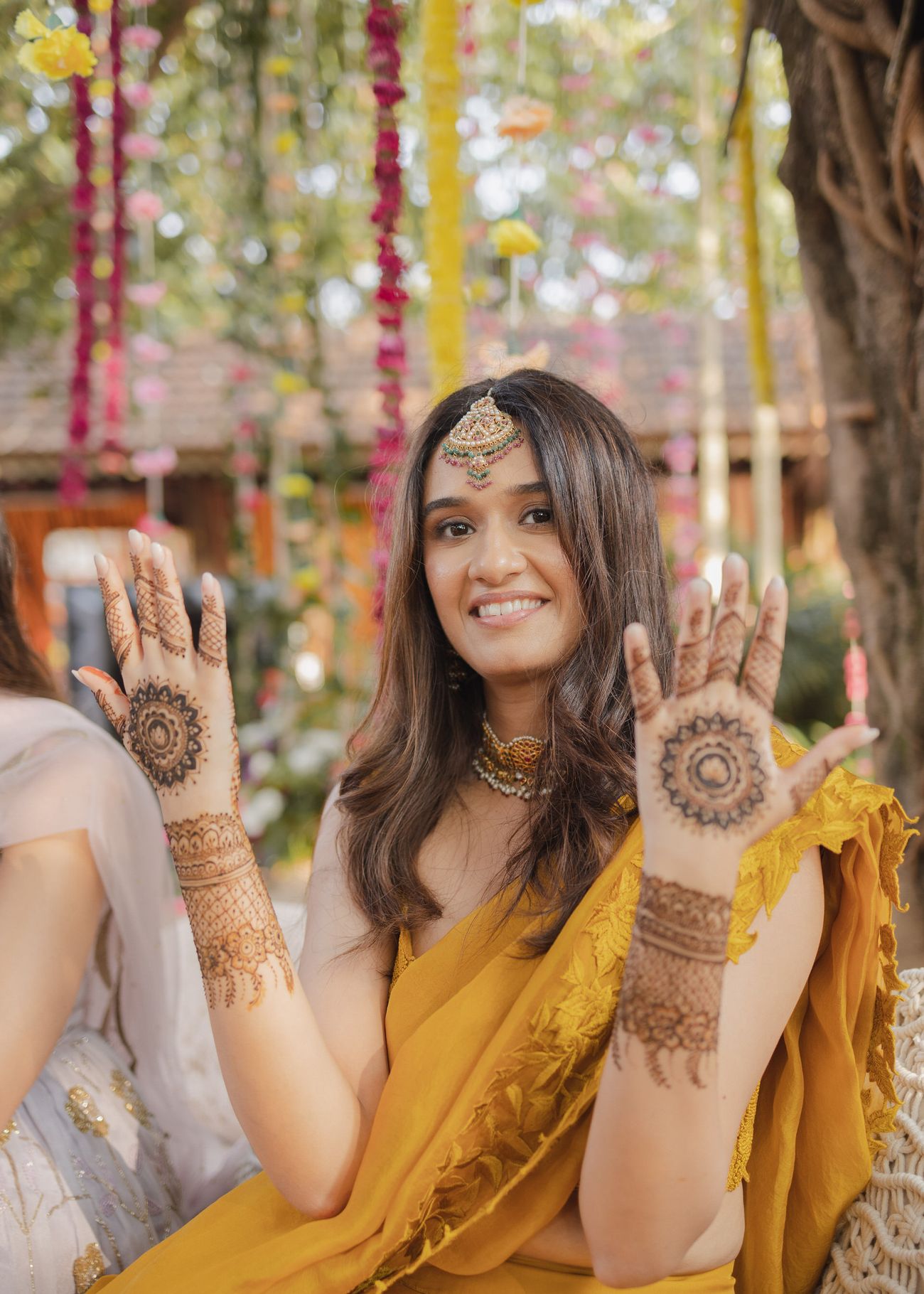 Haldi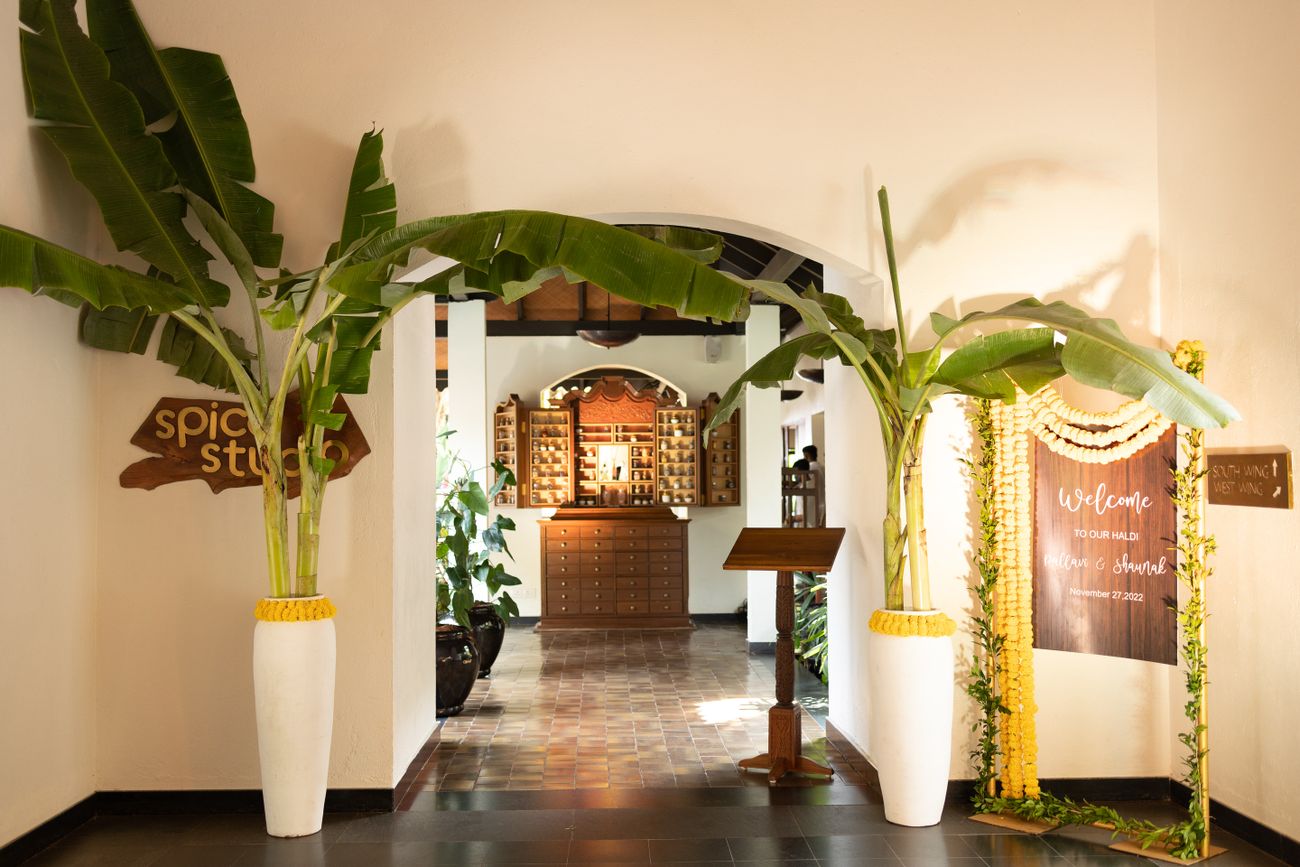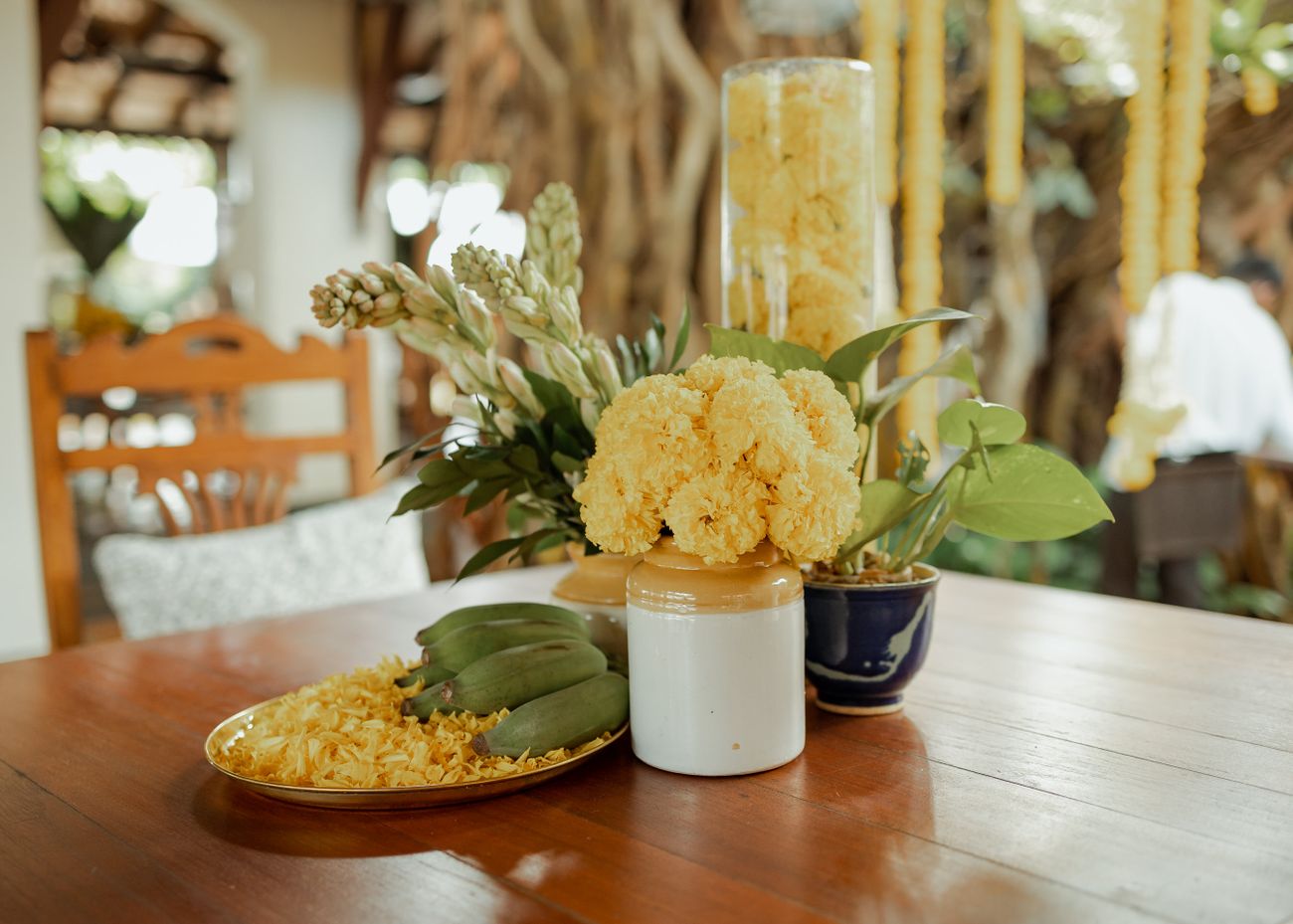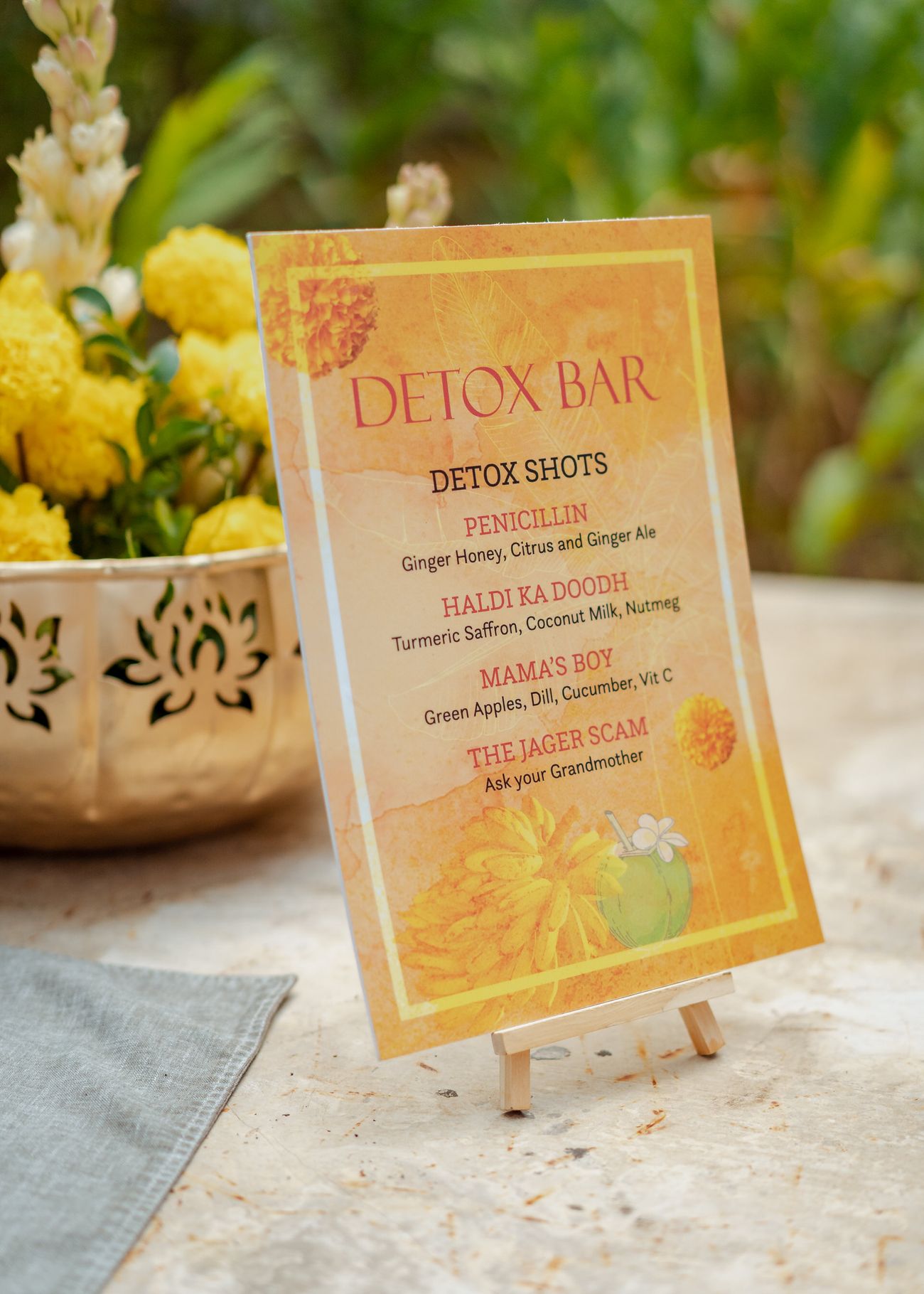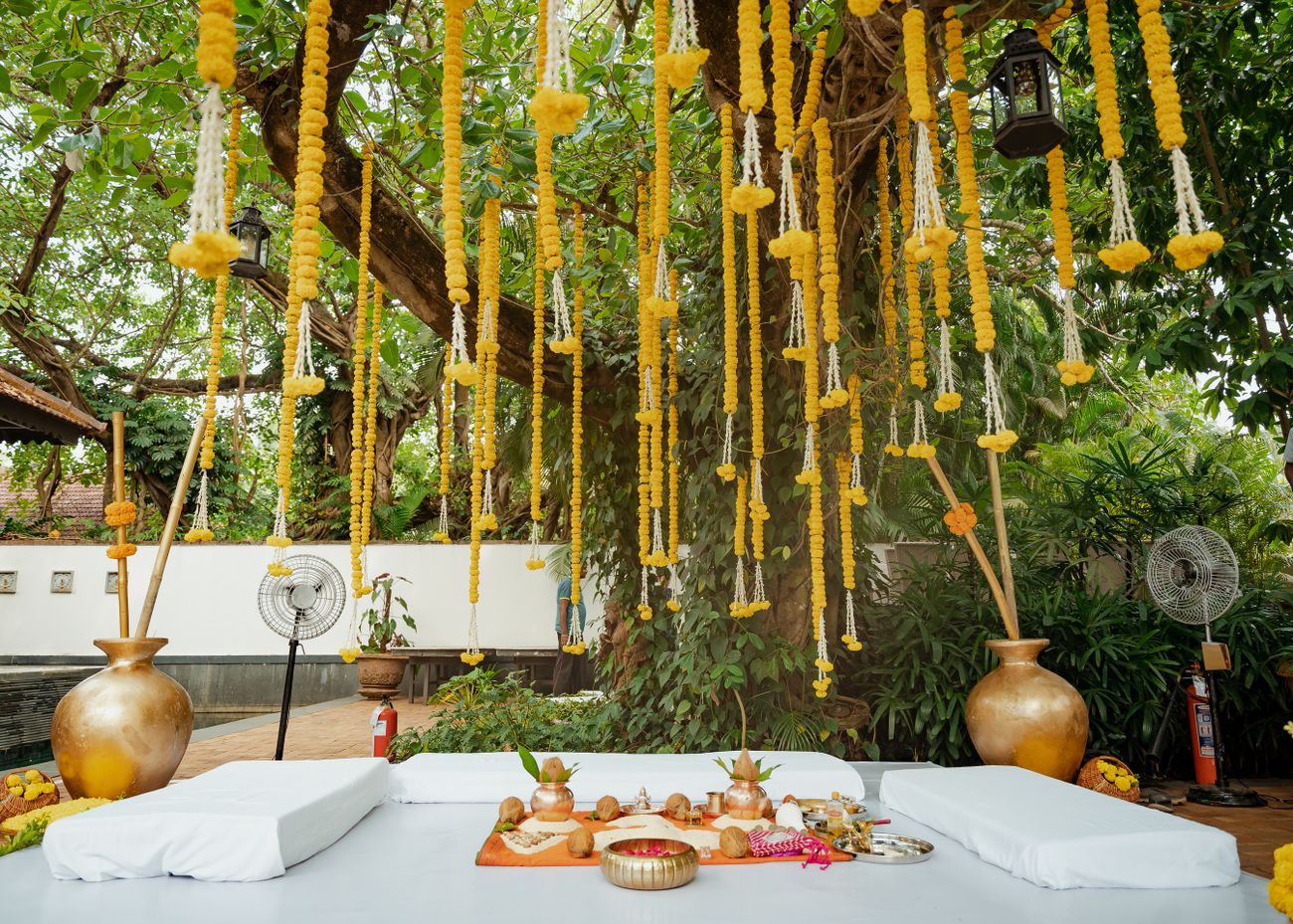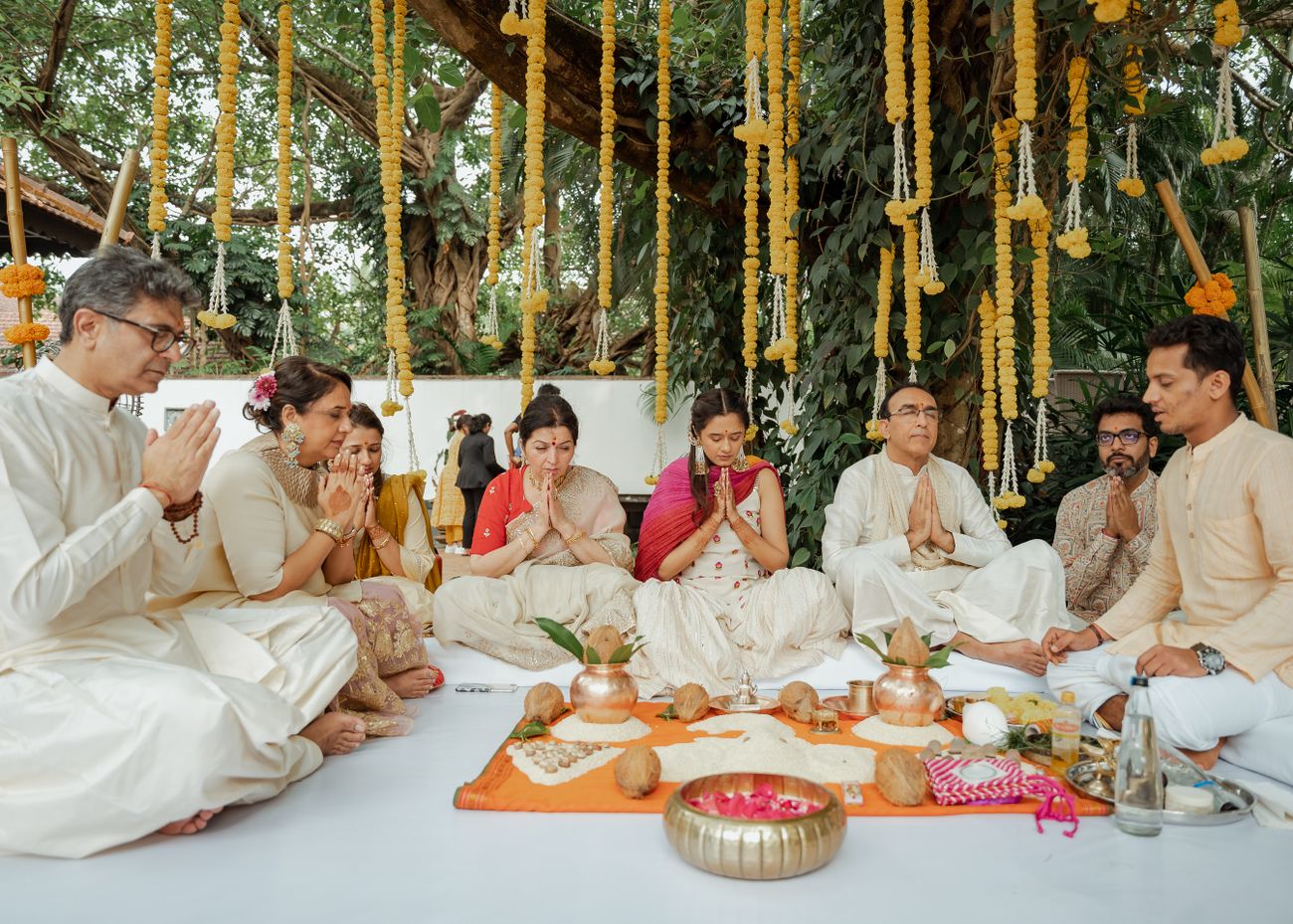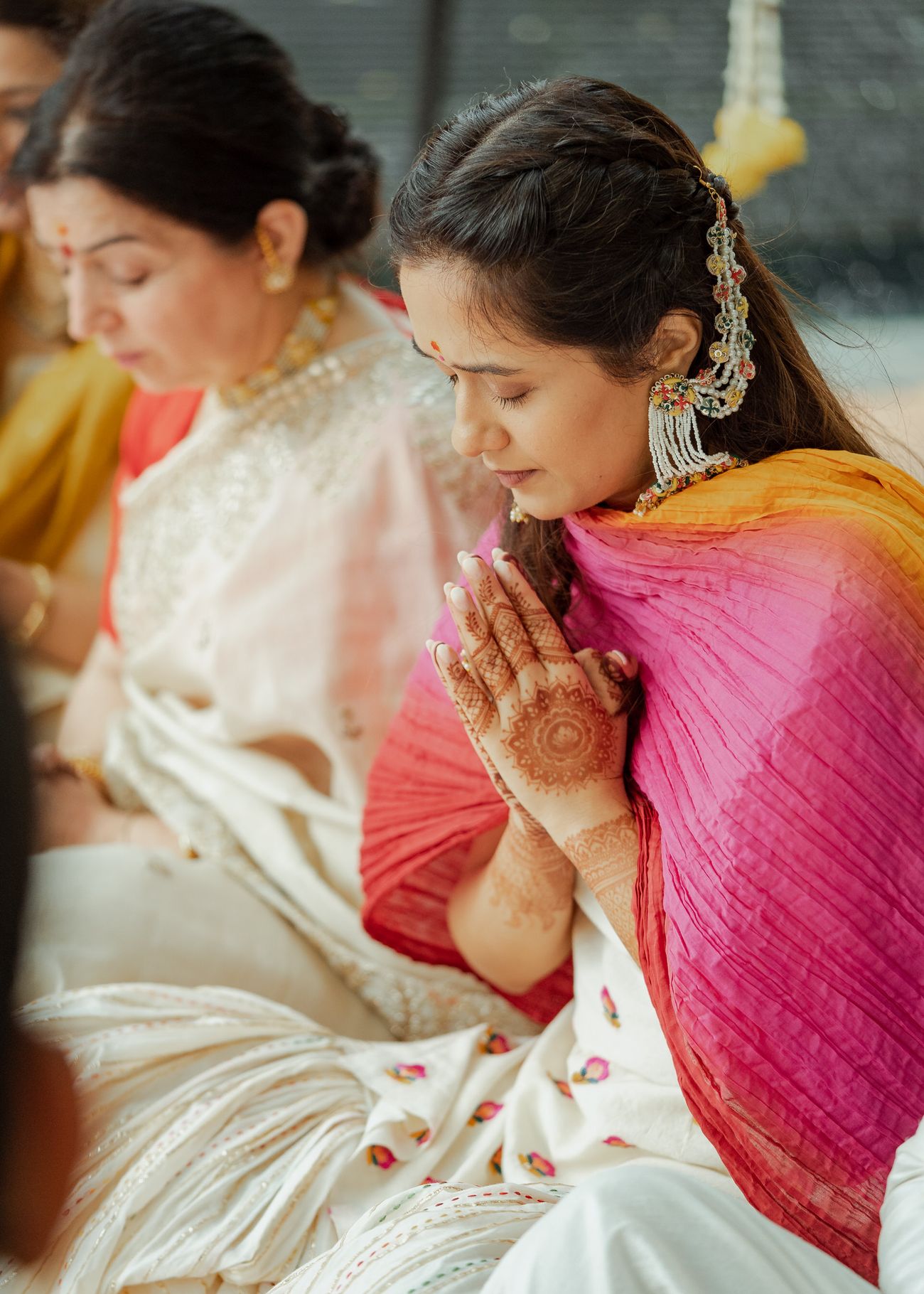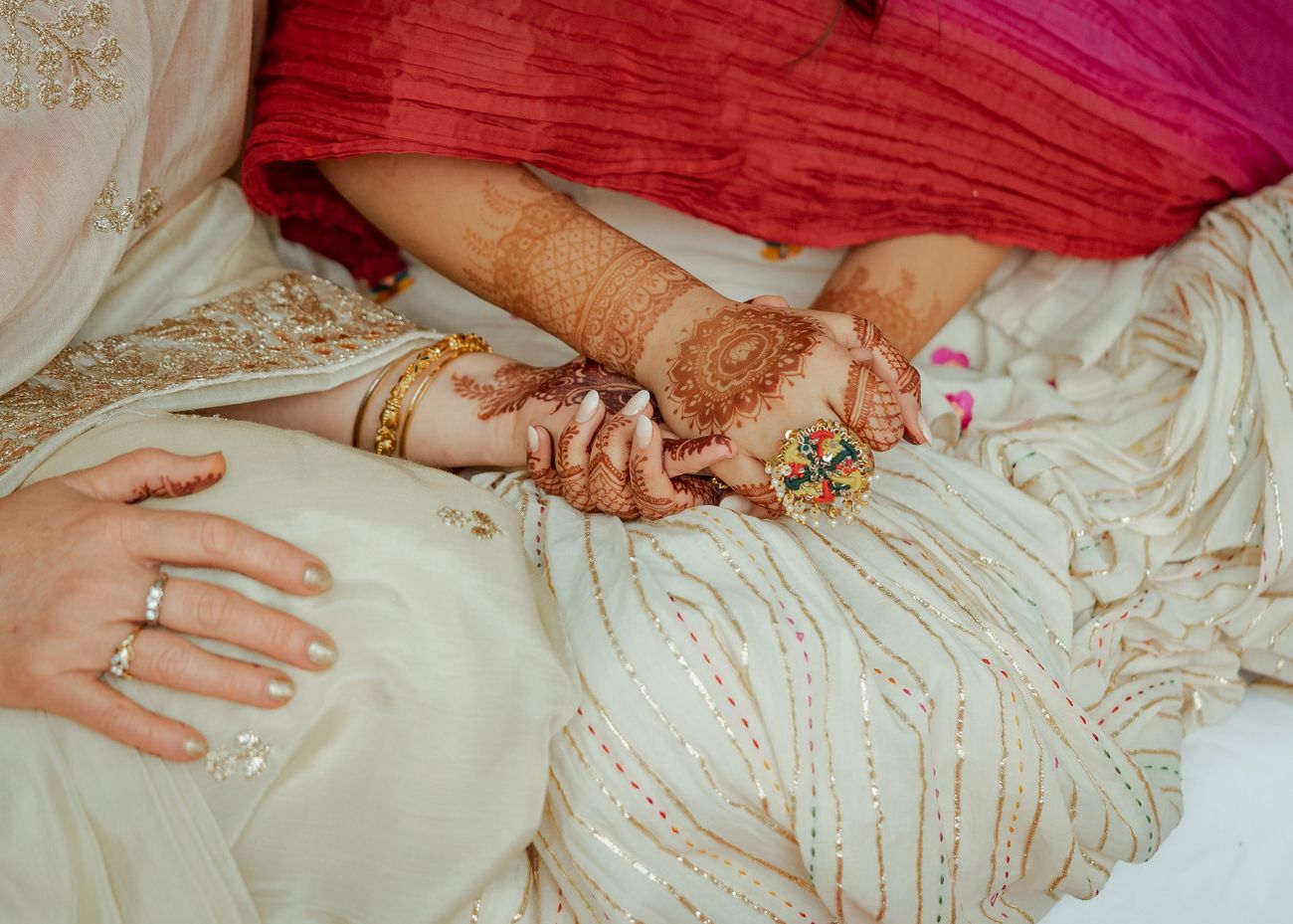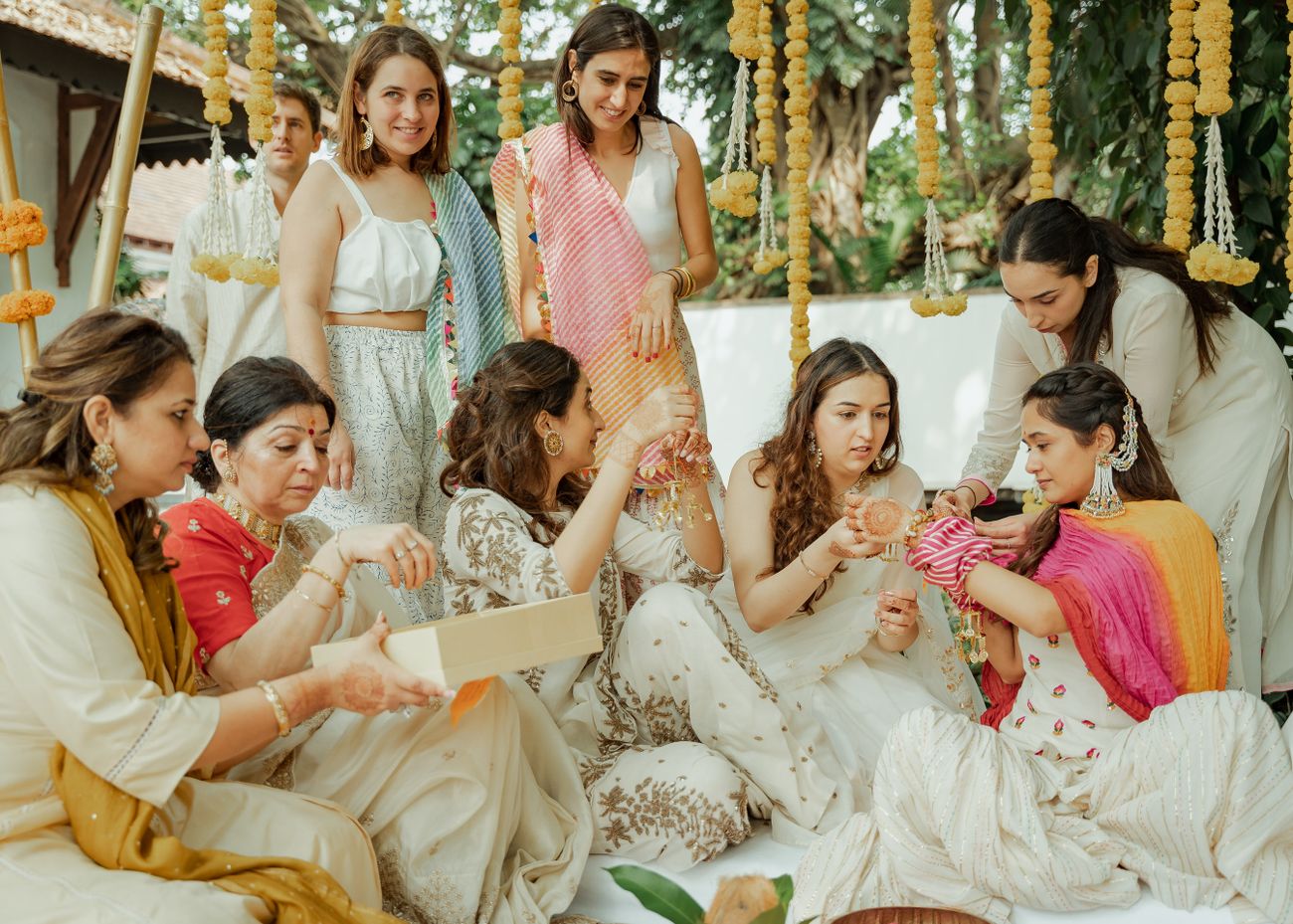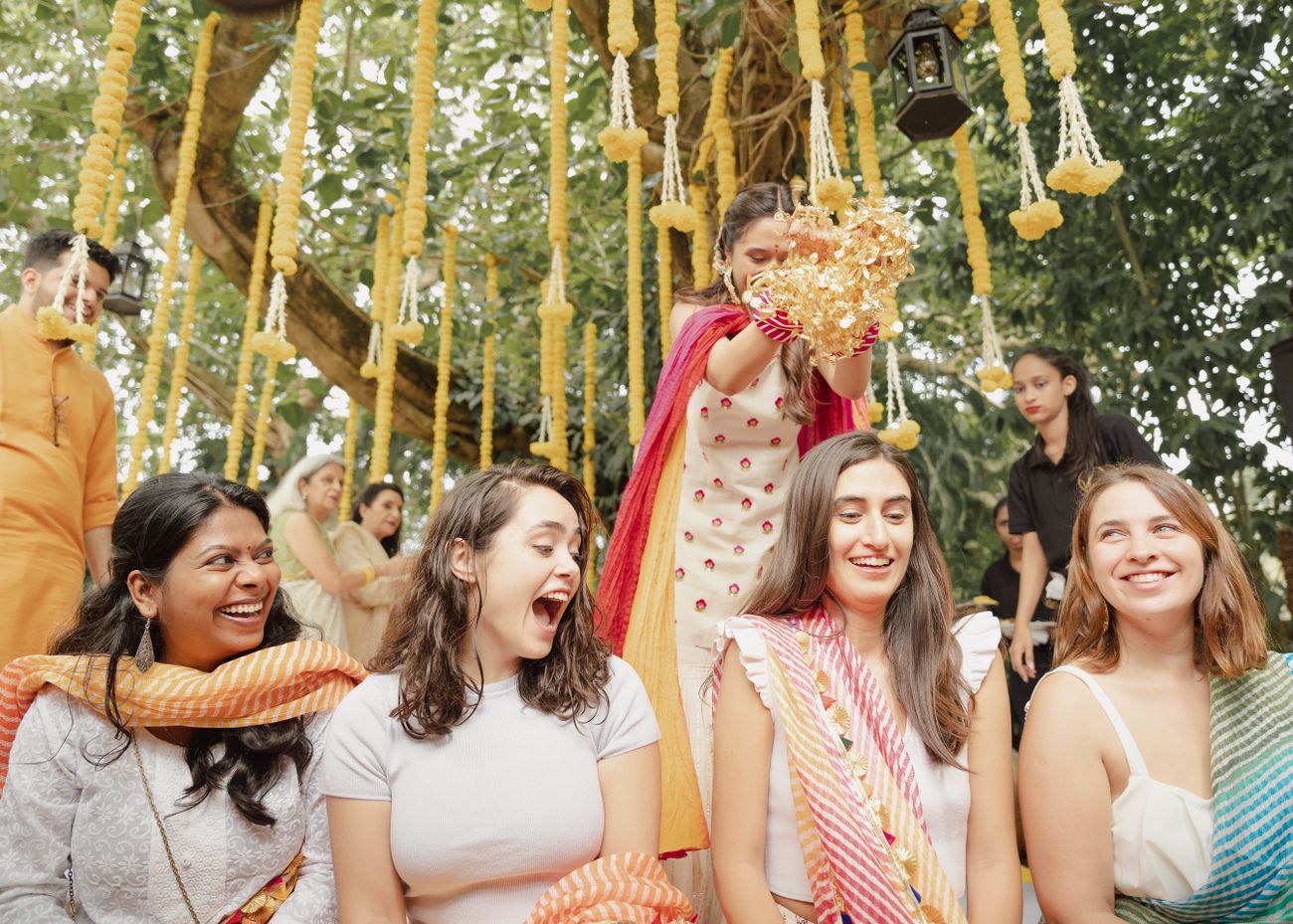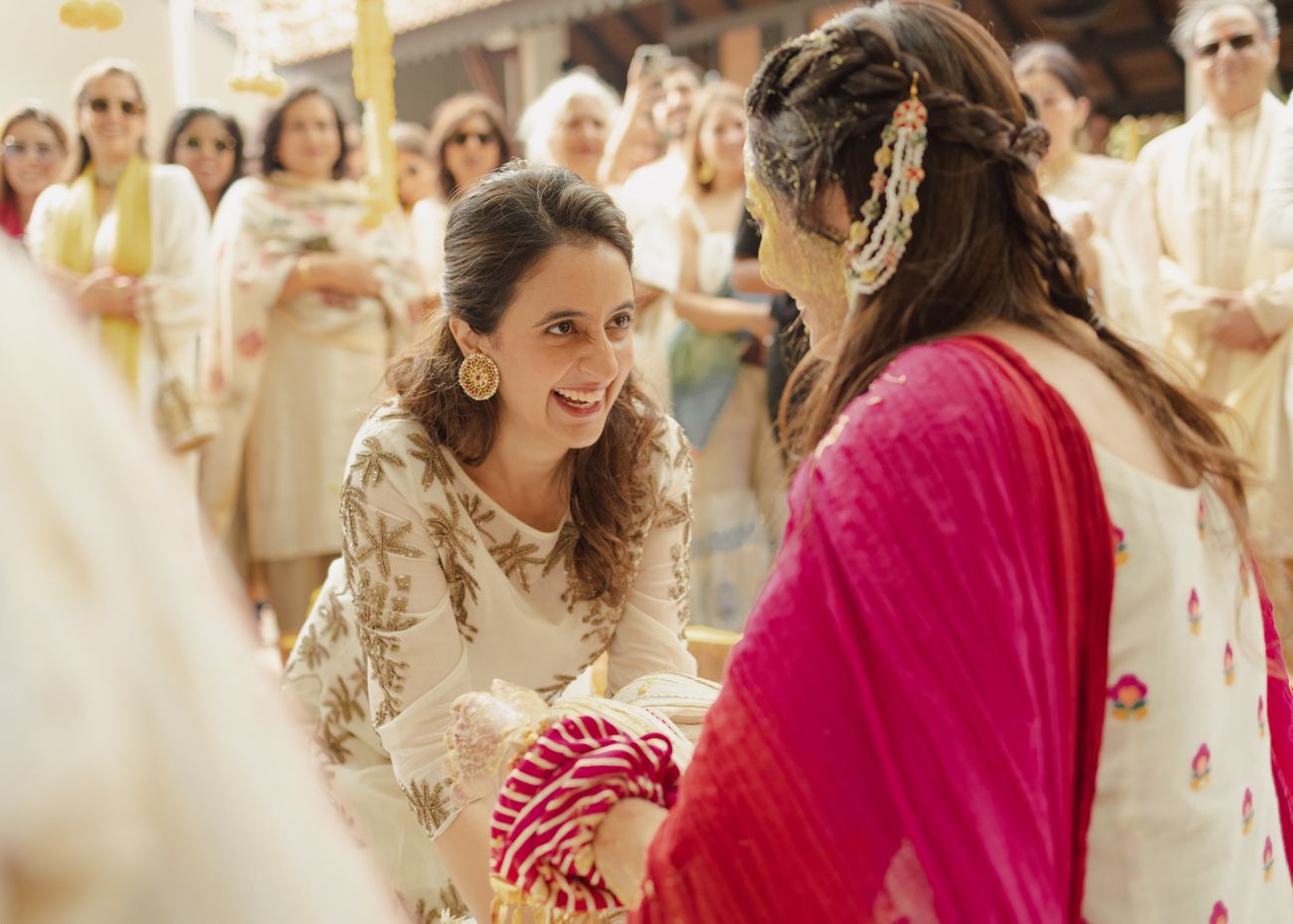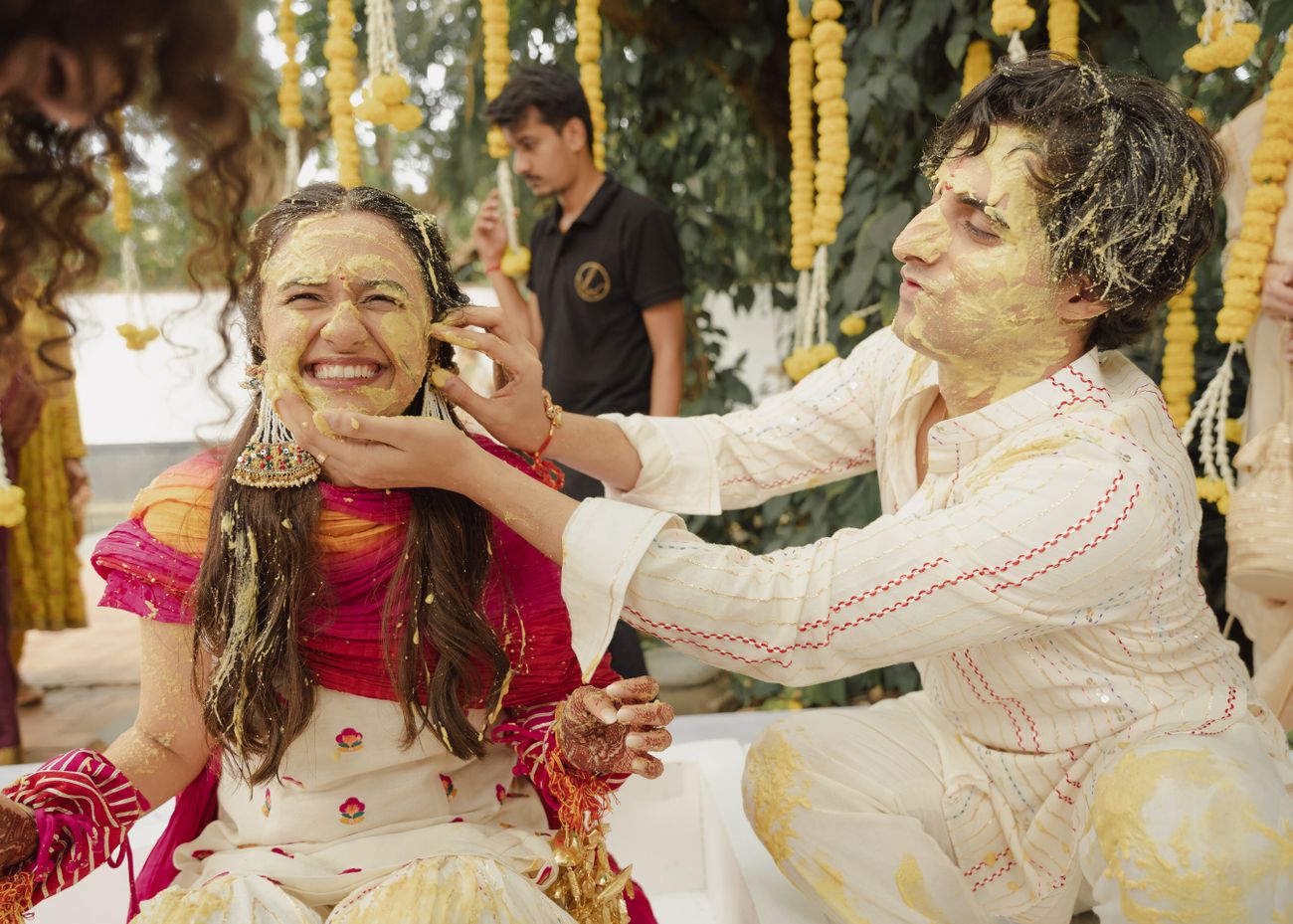 Sangeet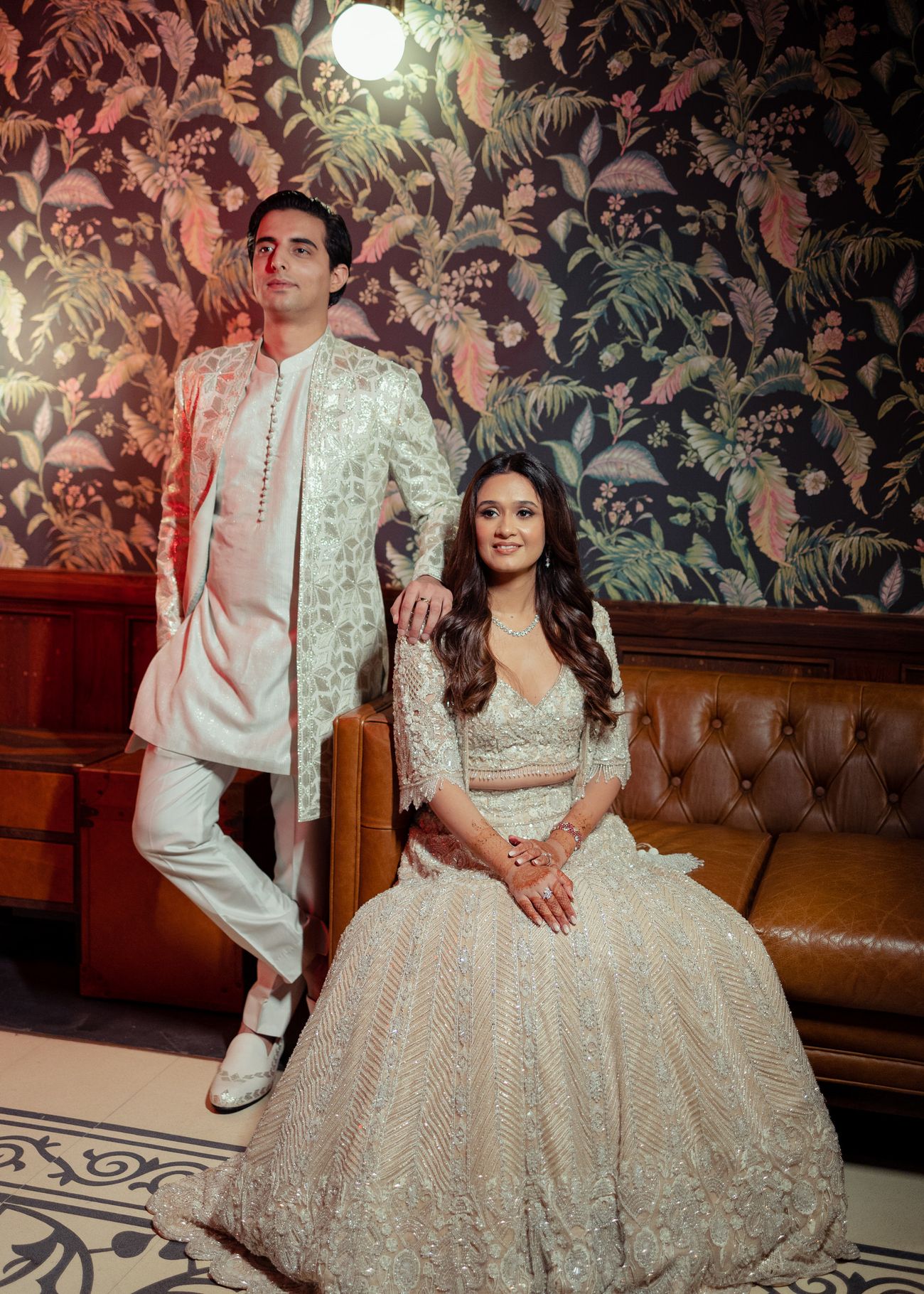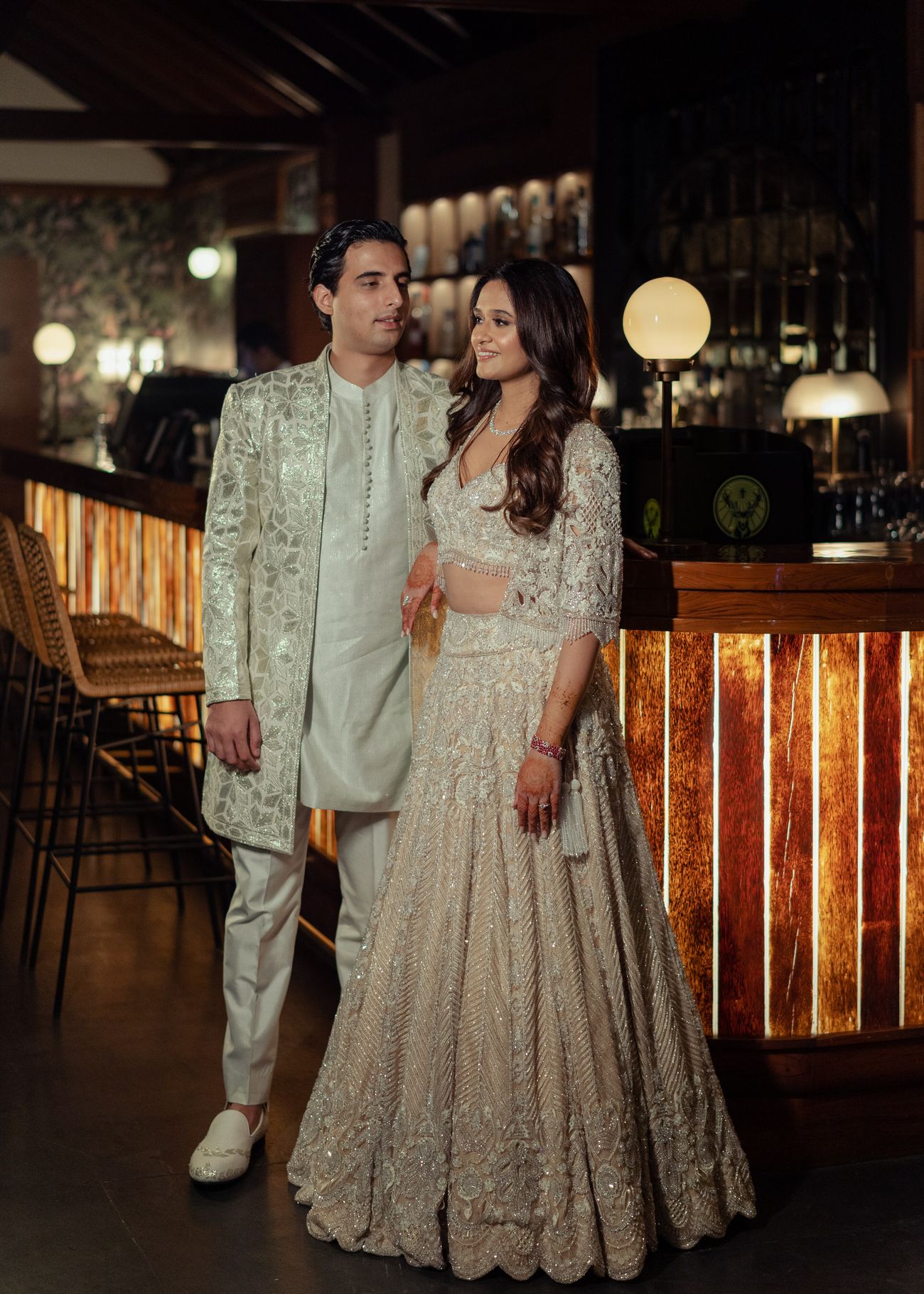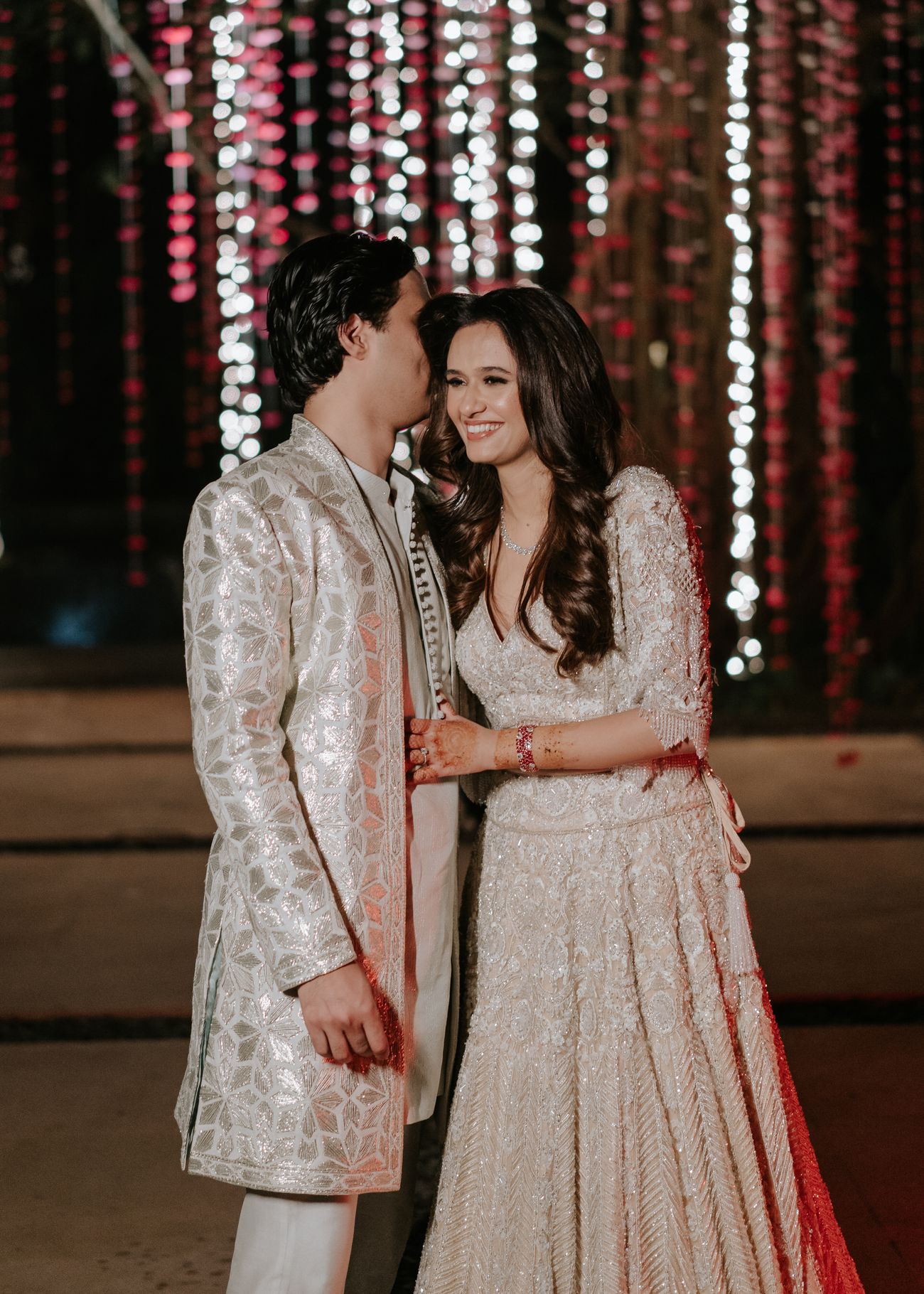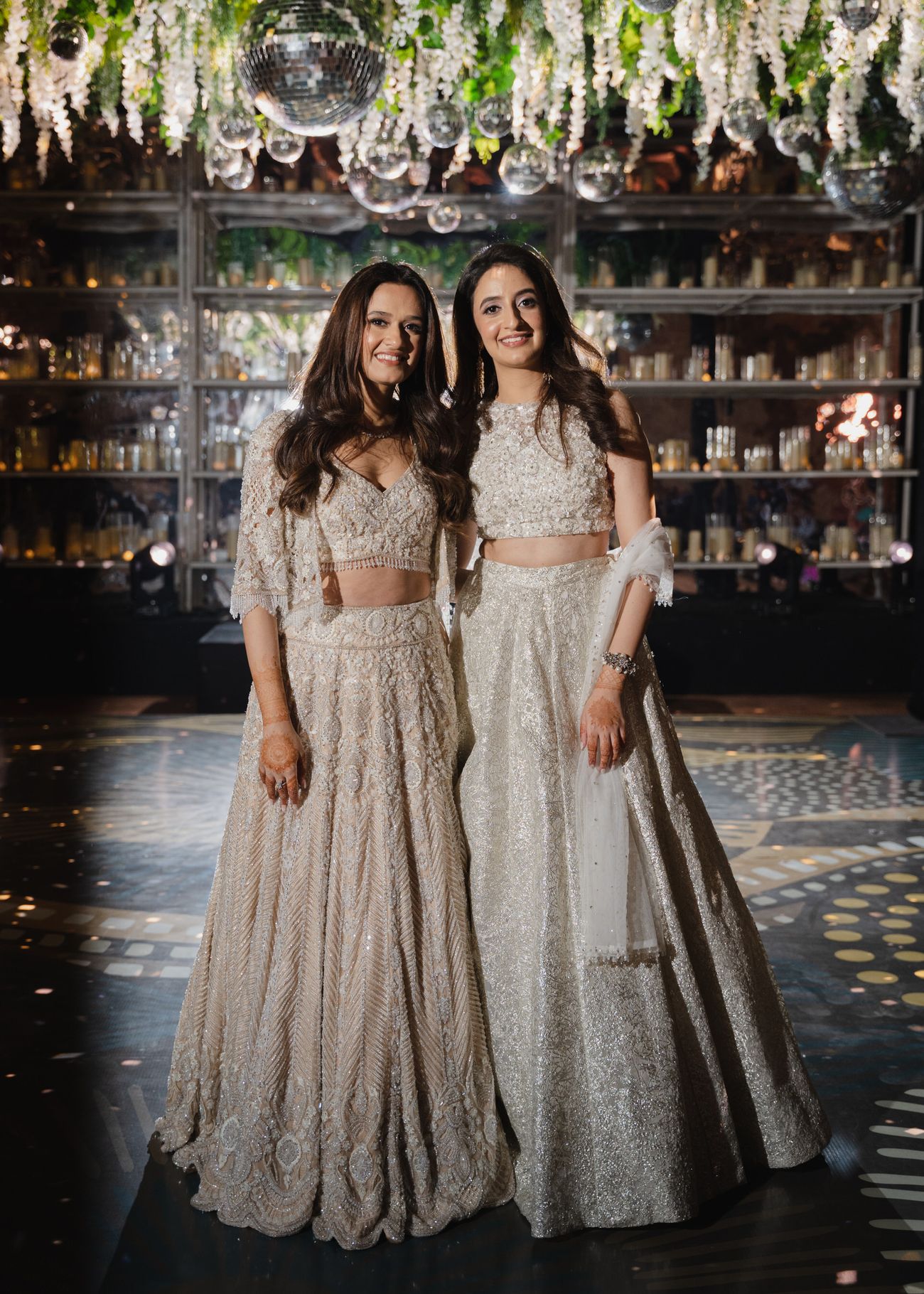 Wedding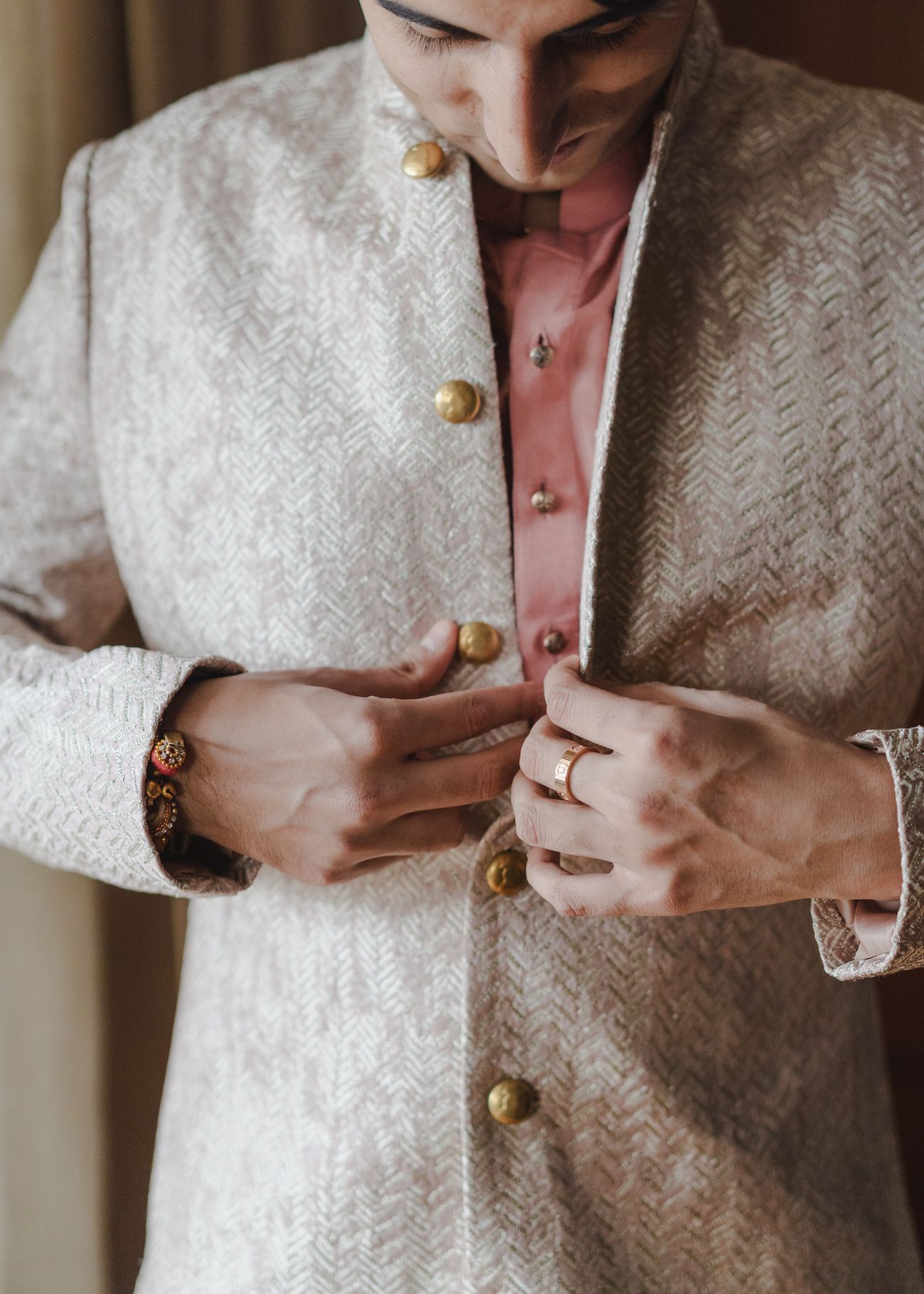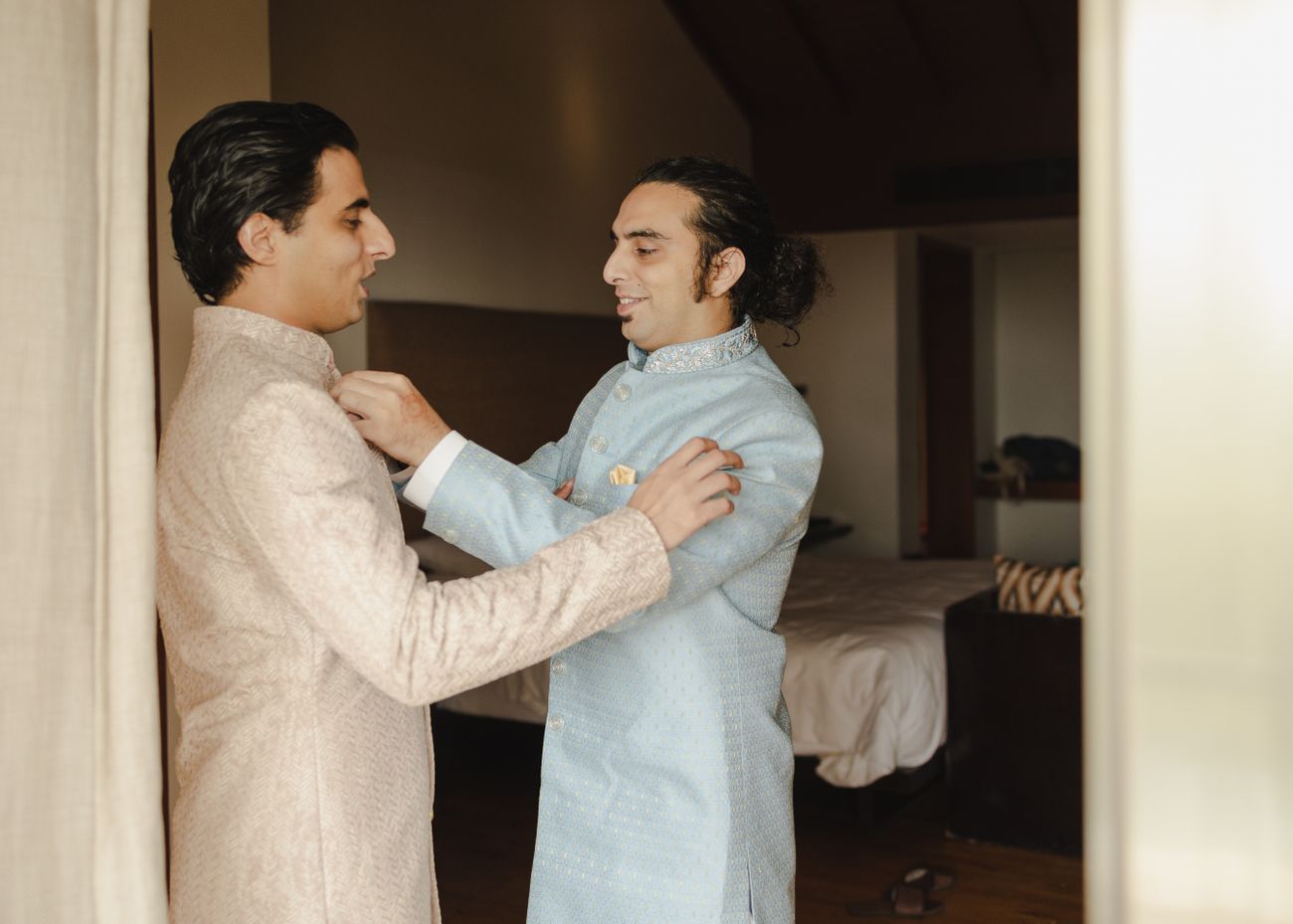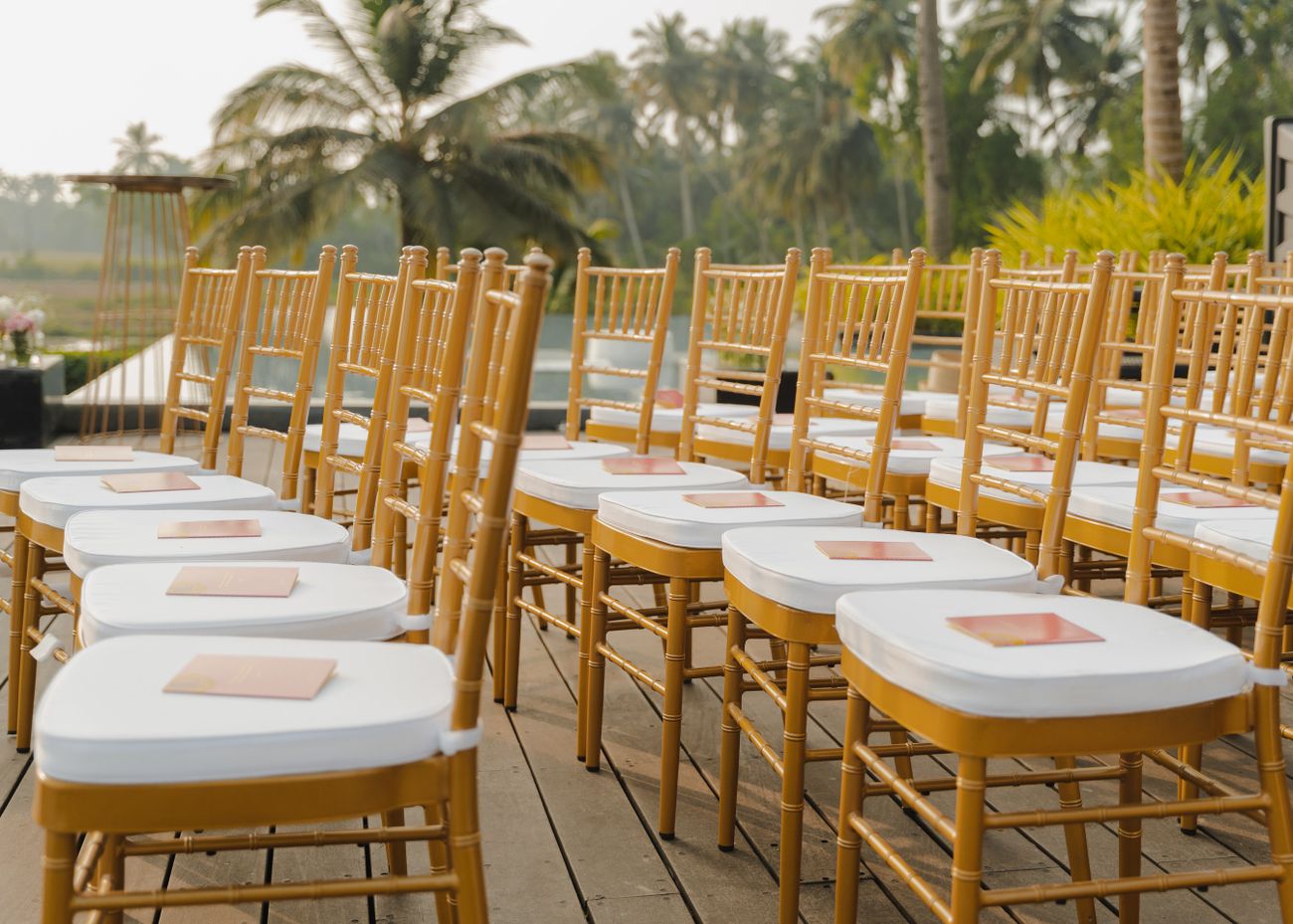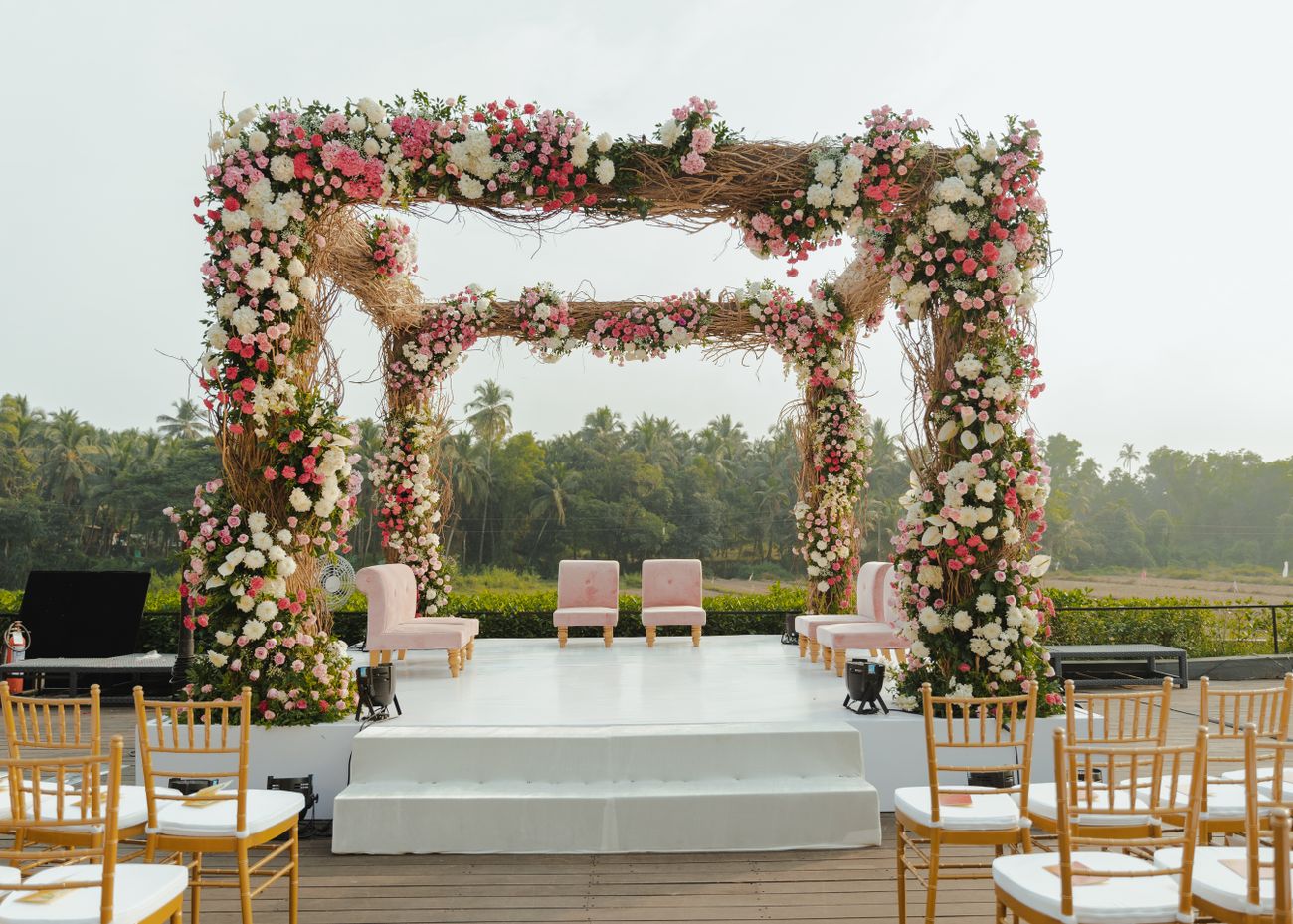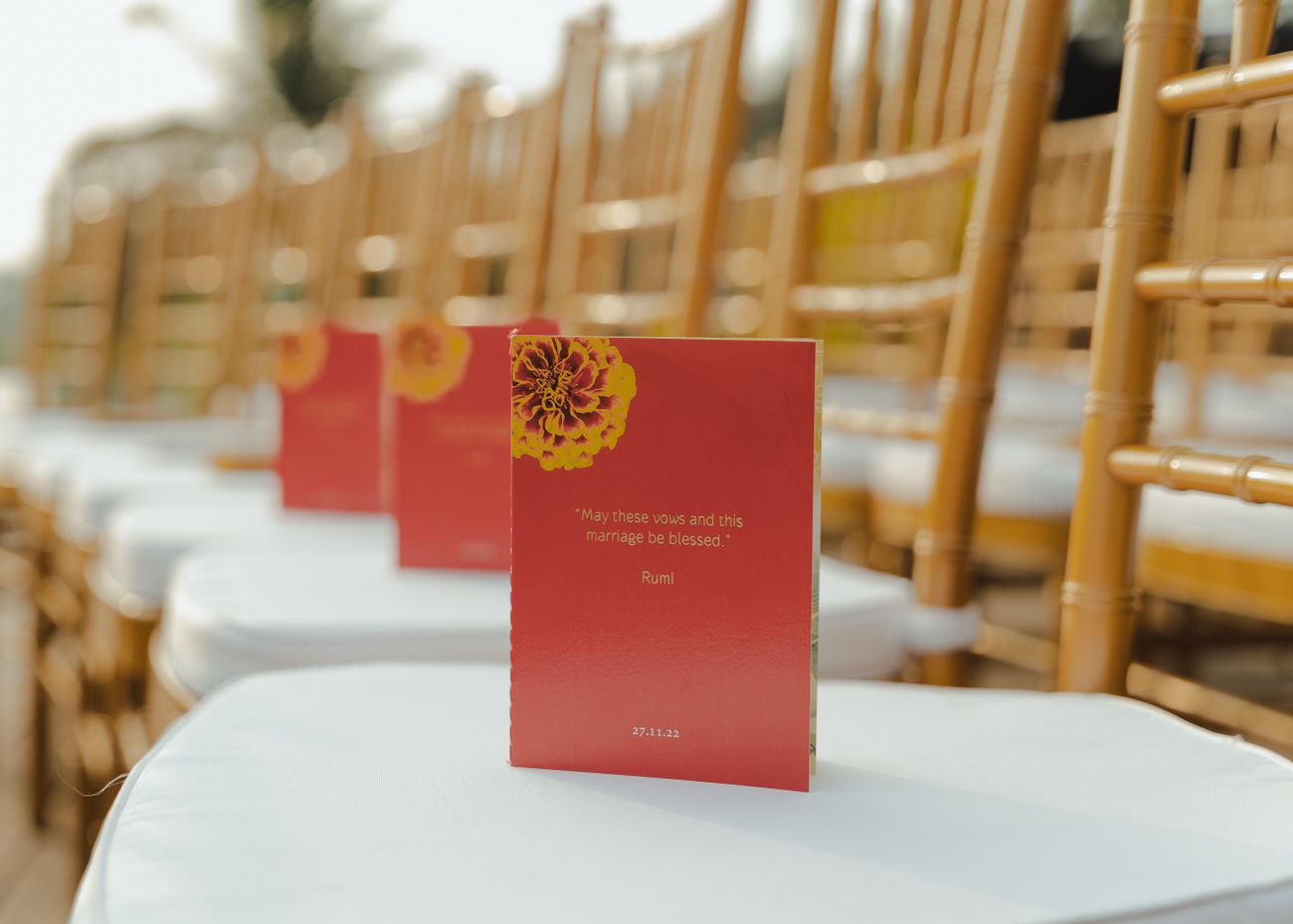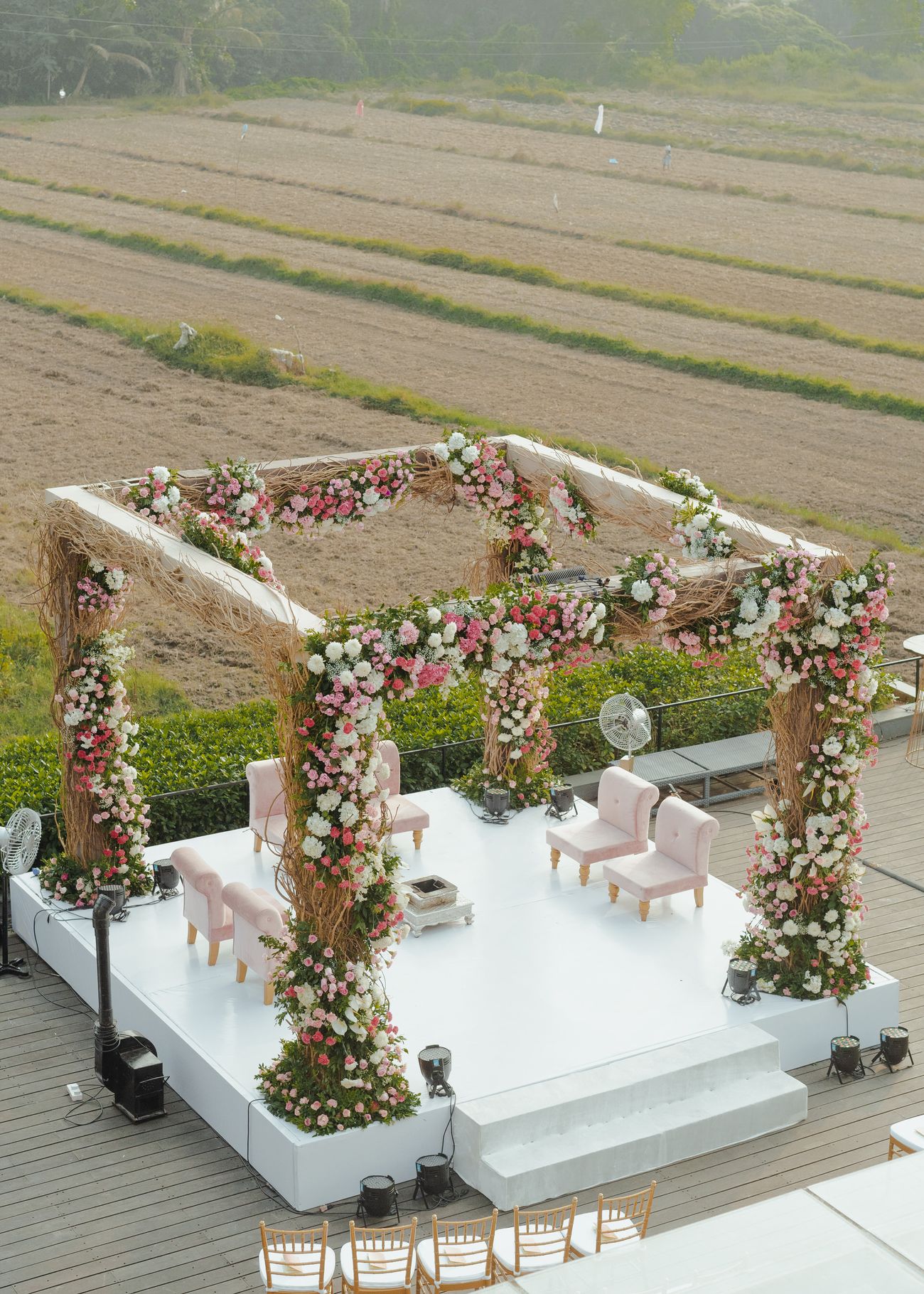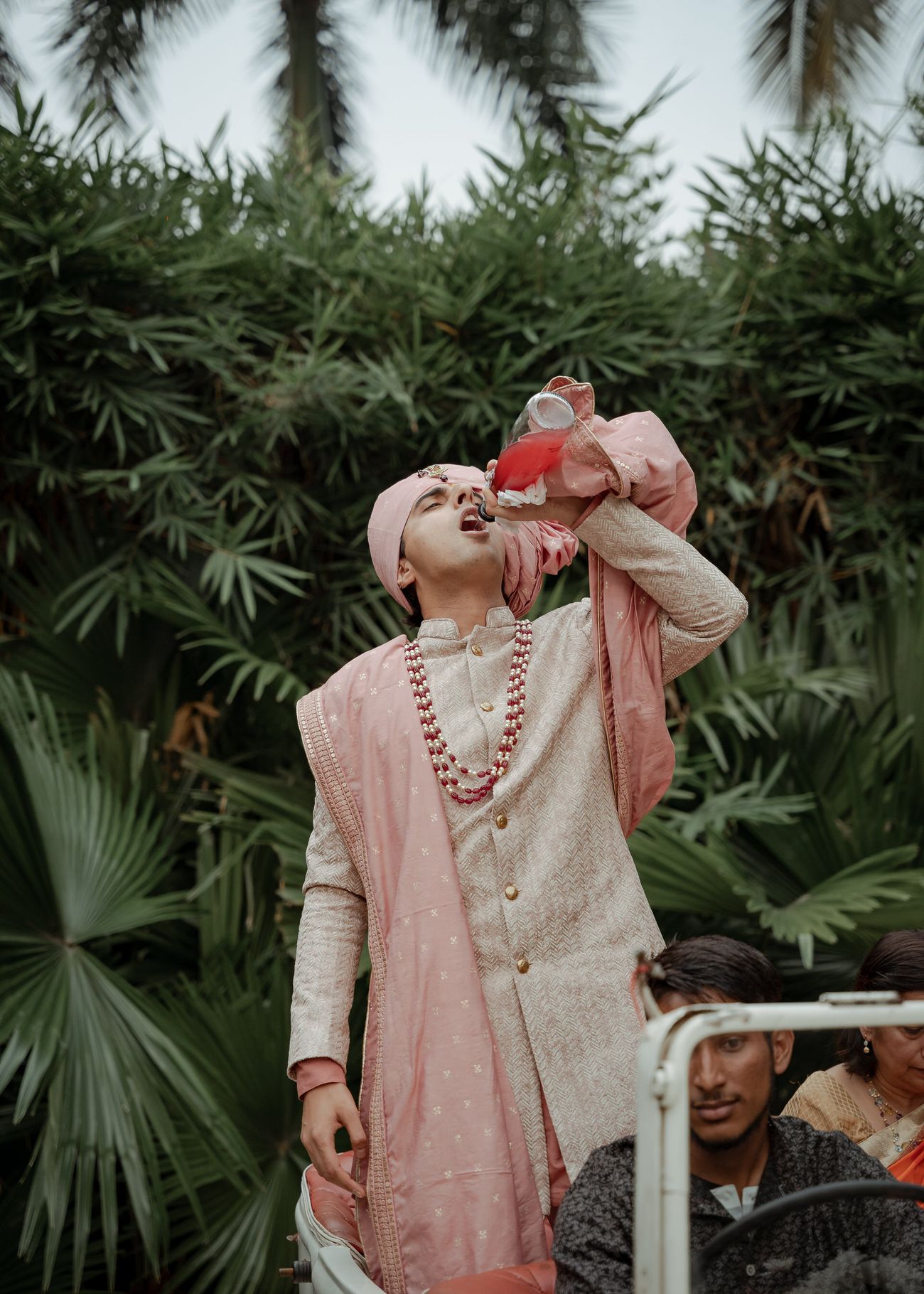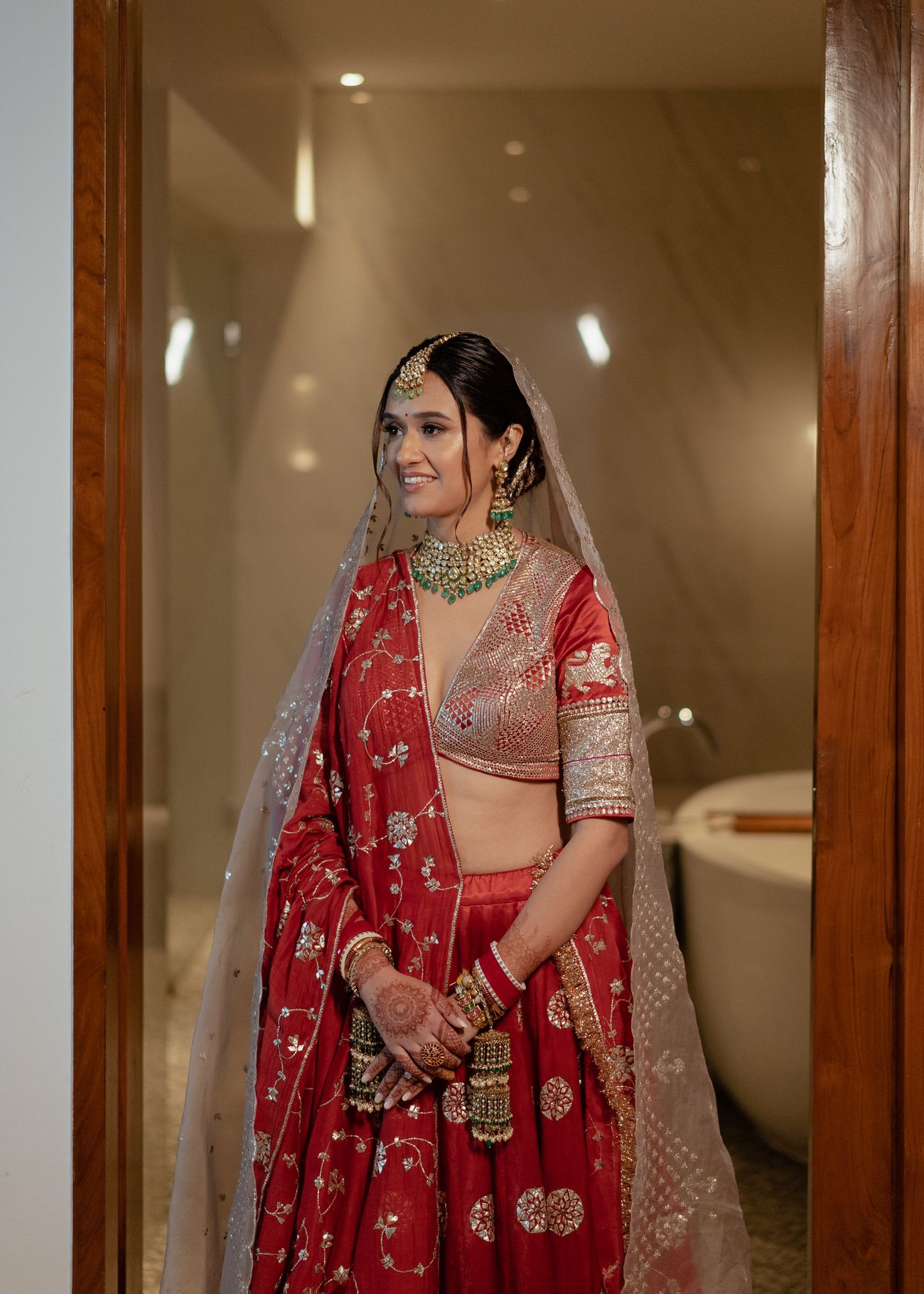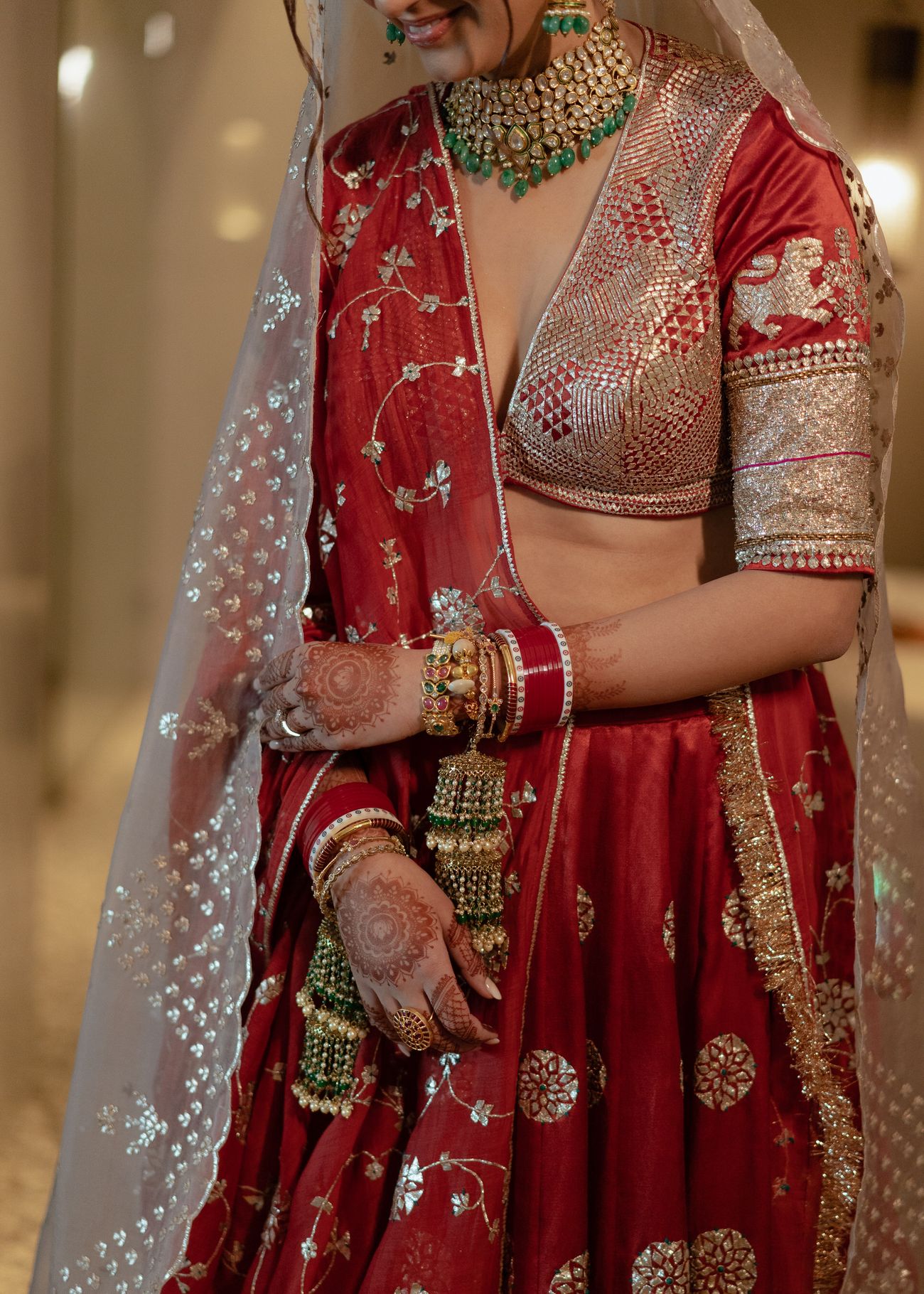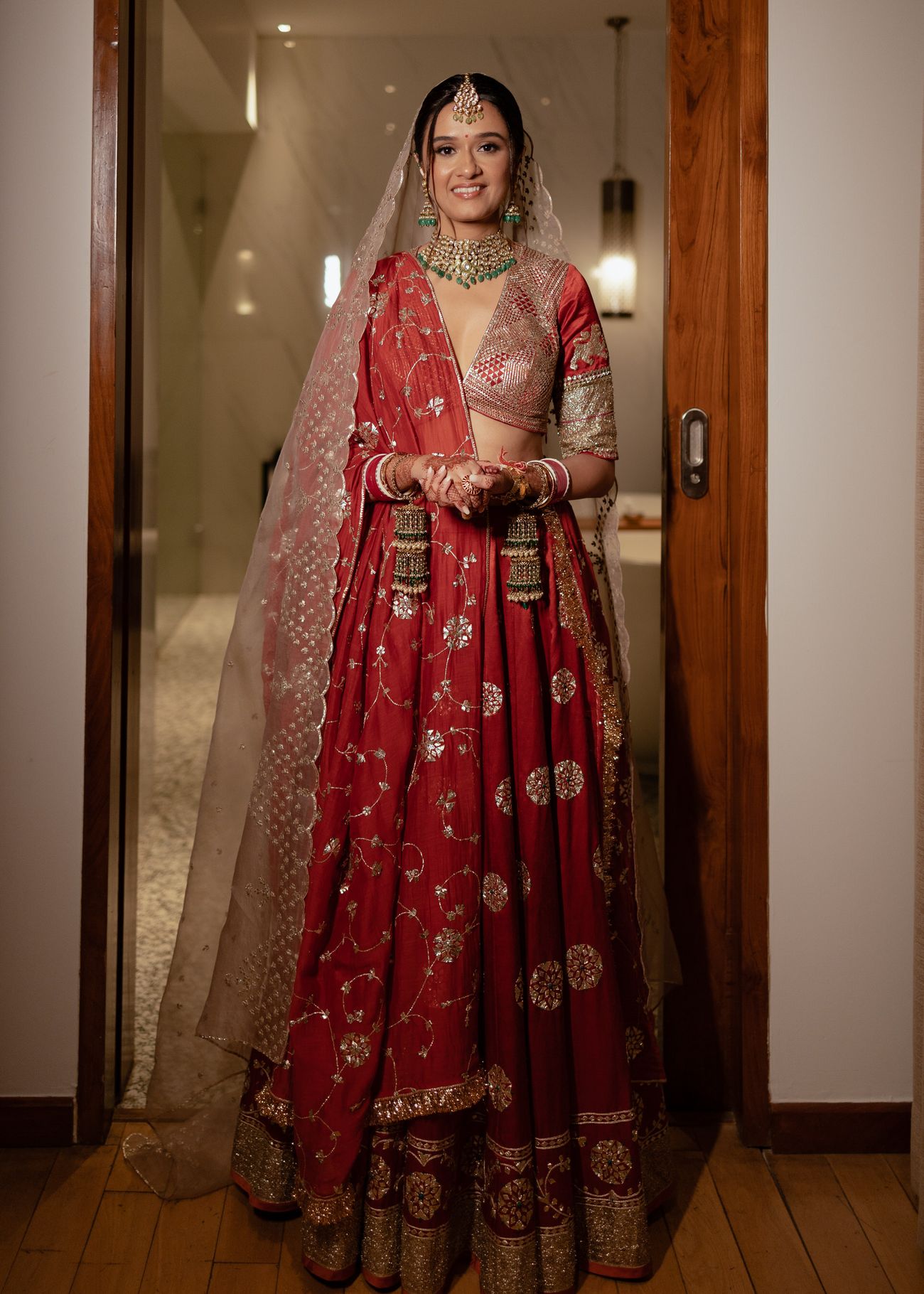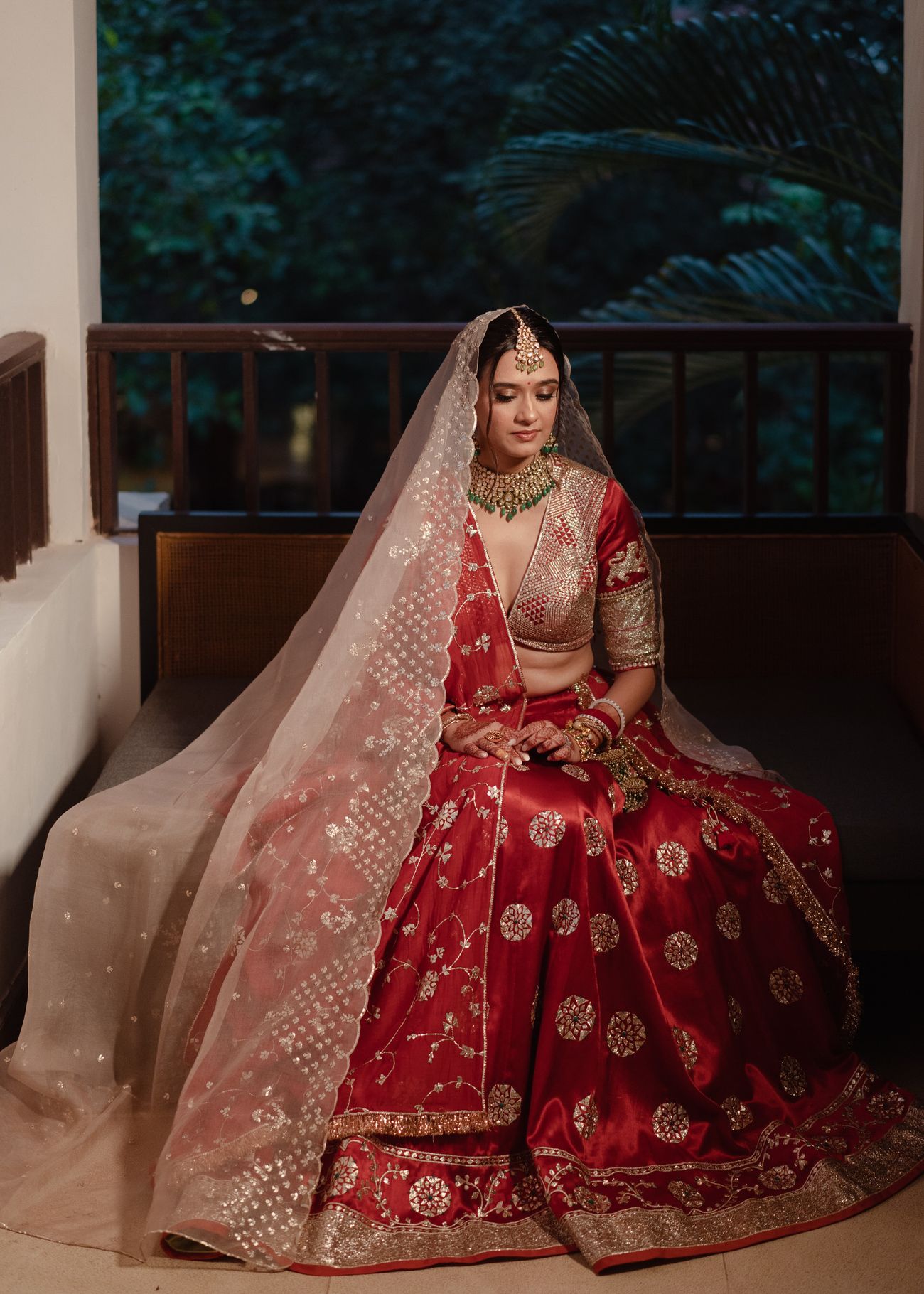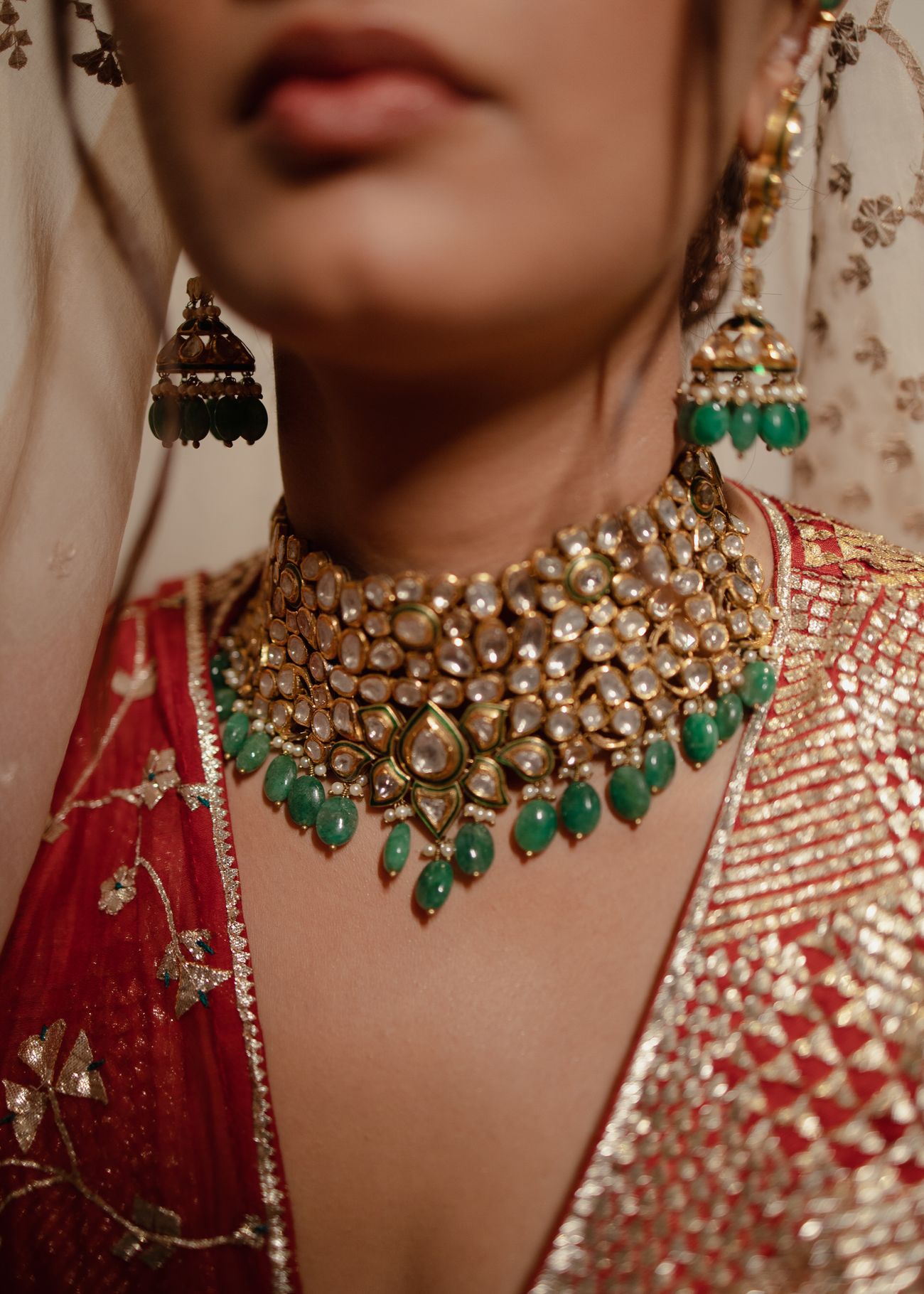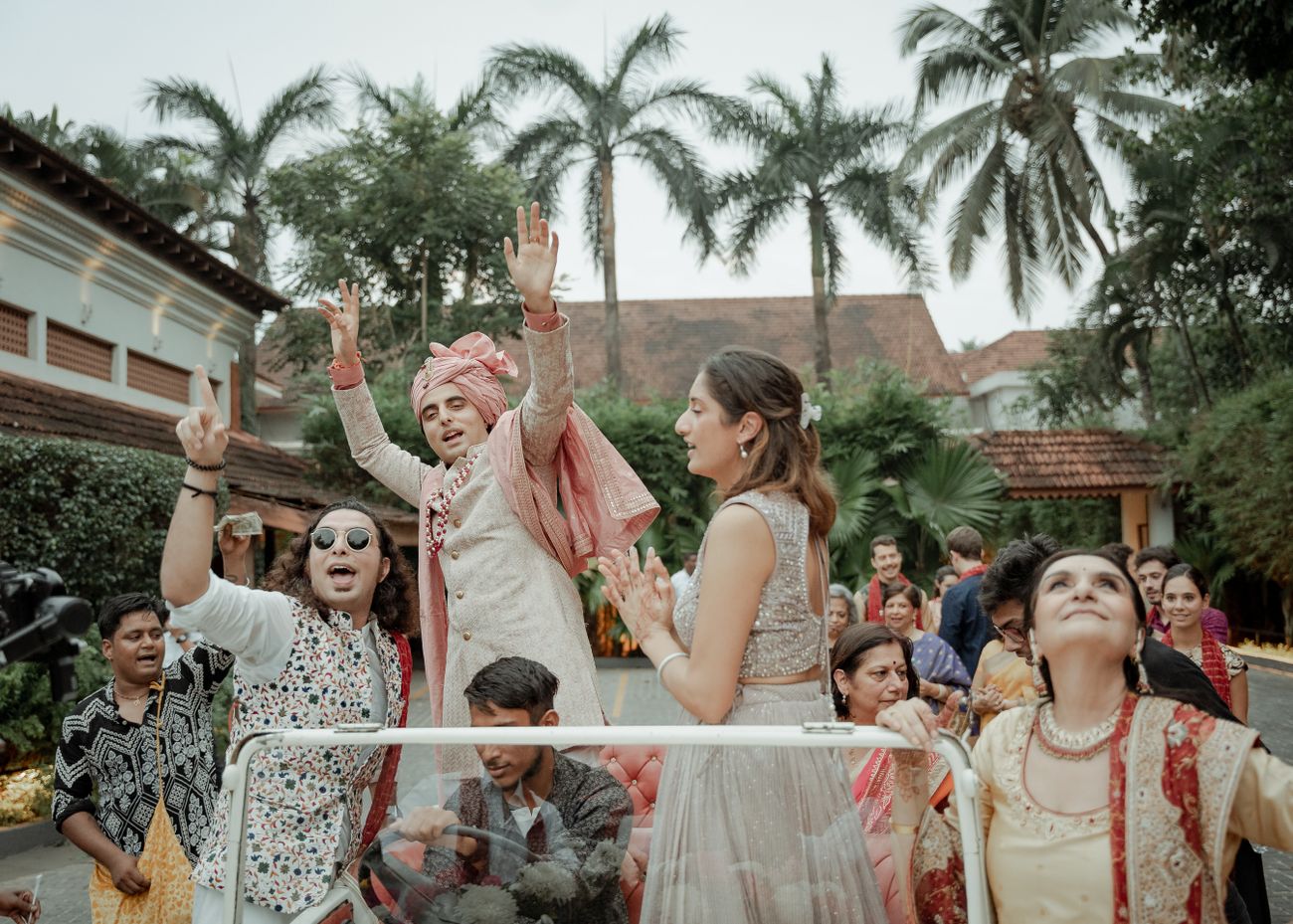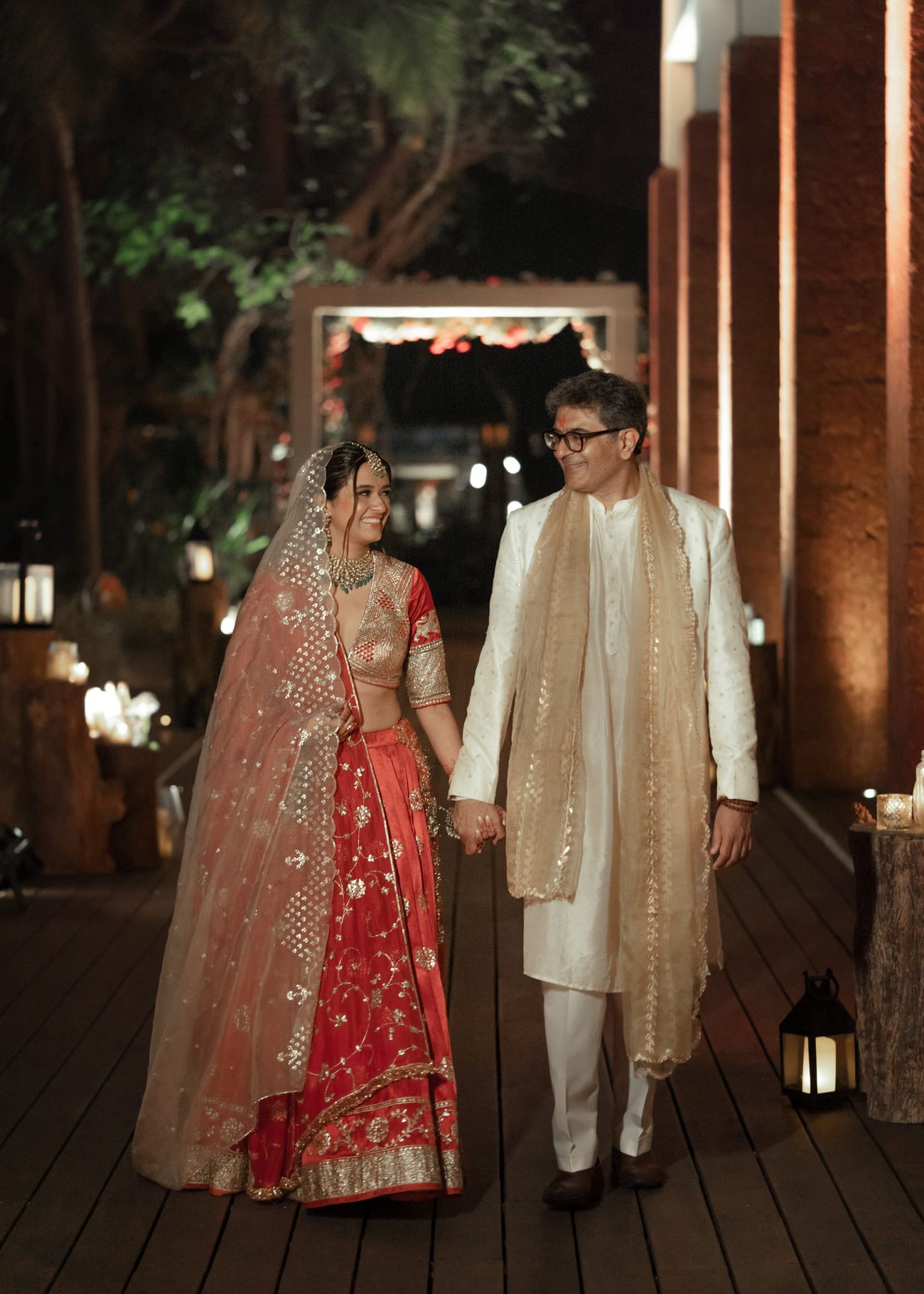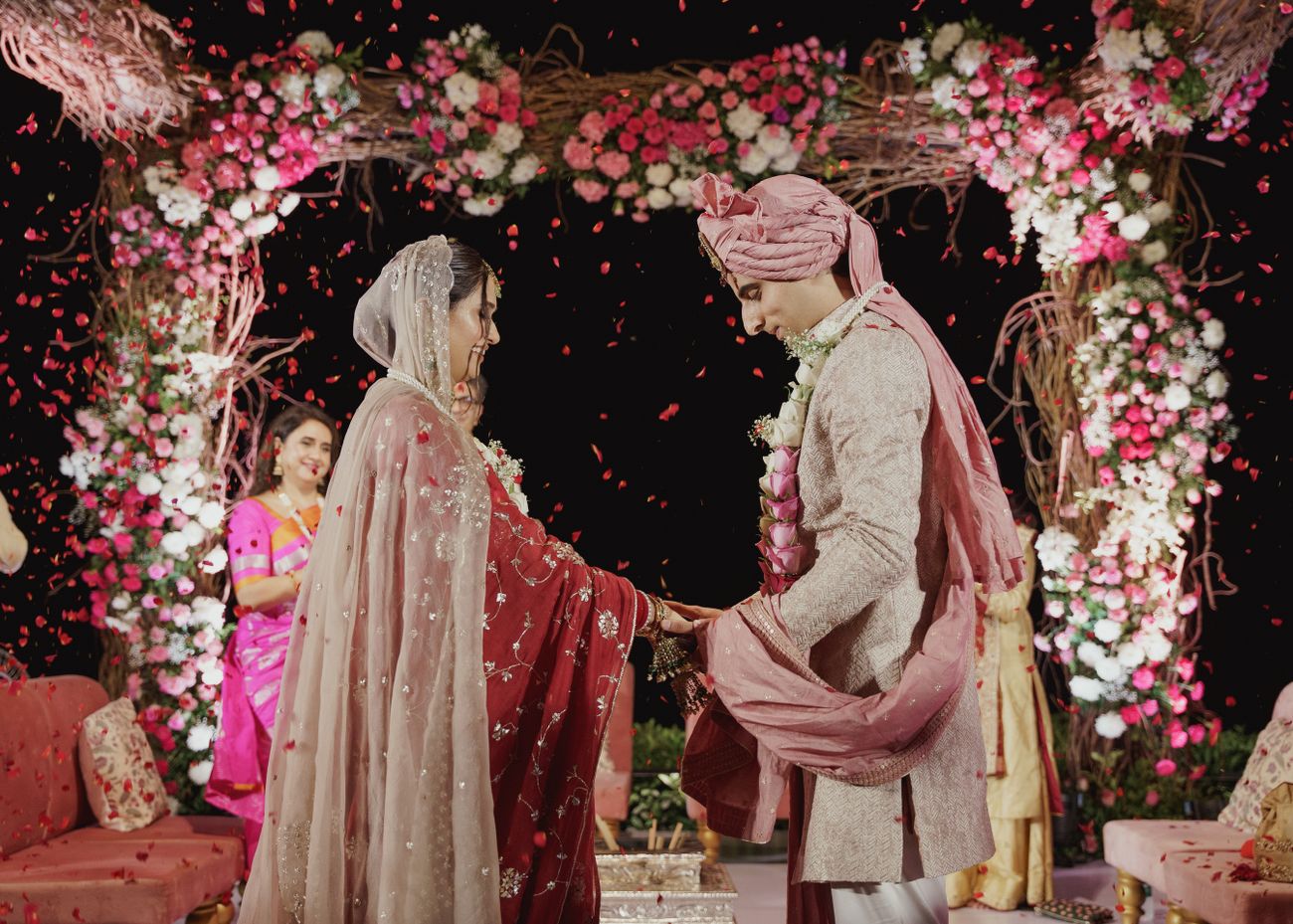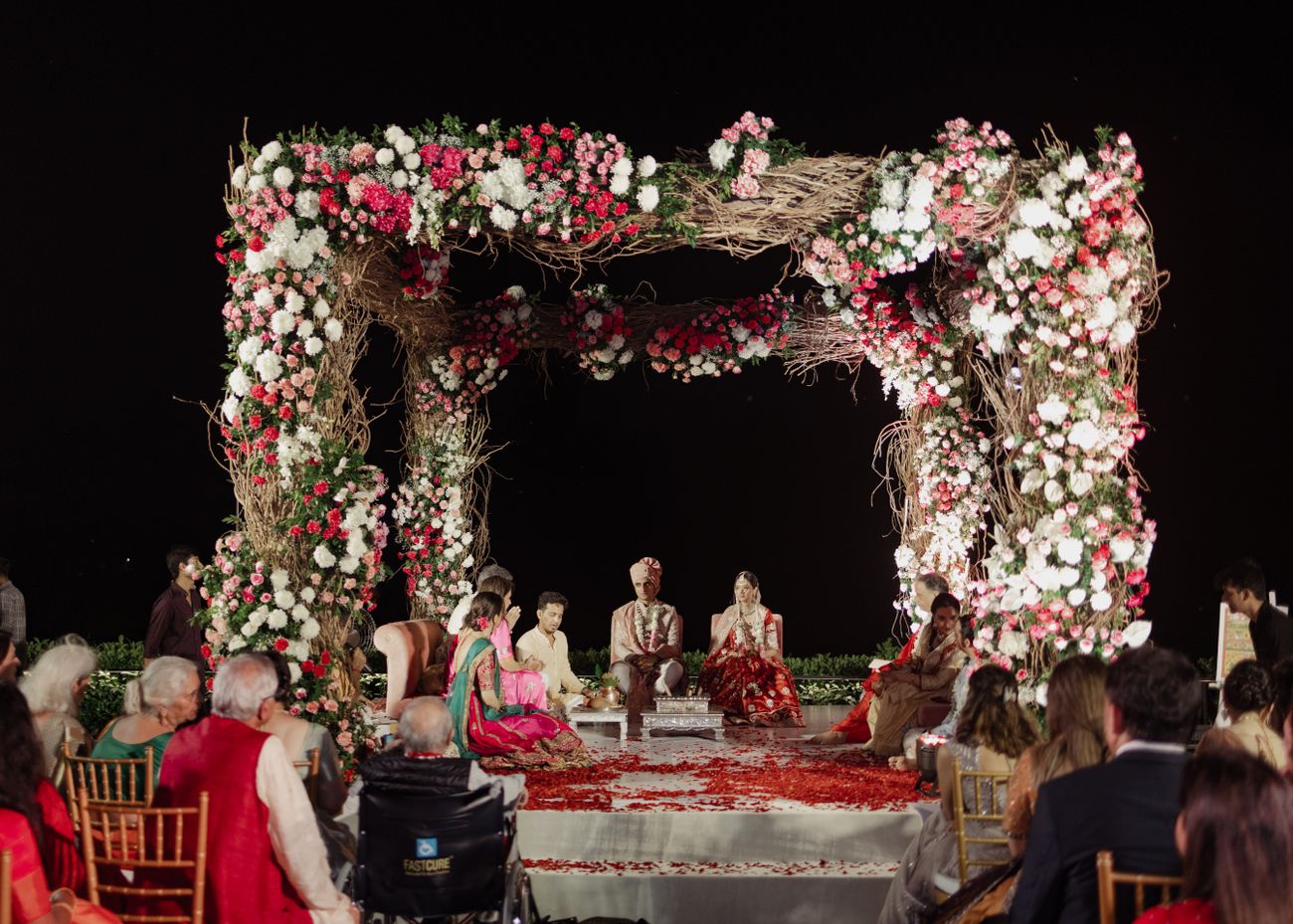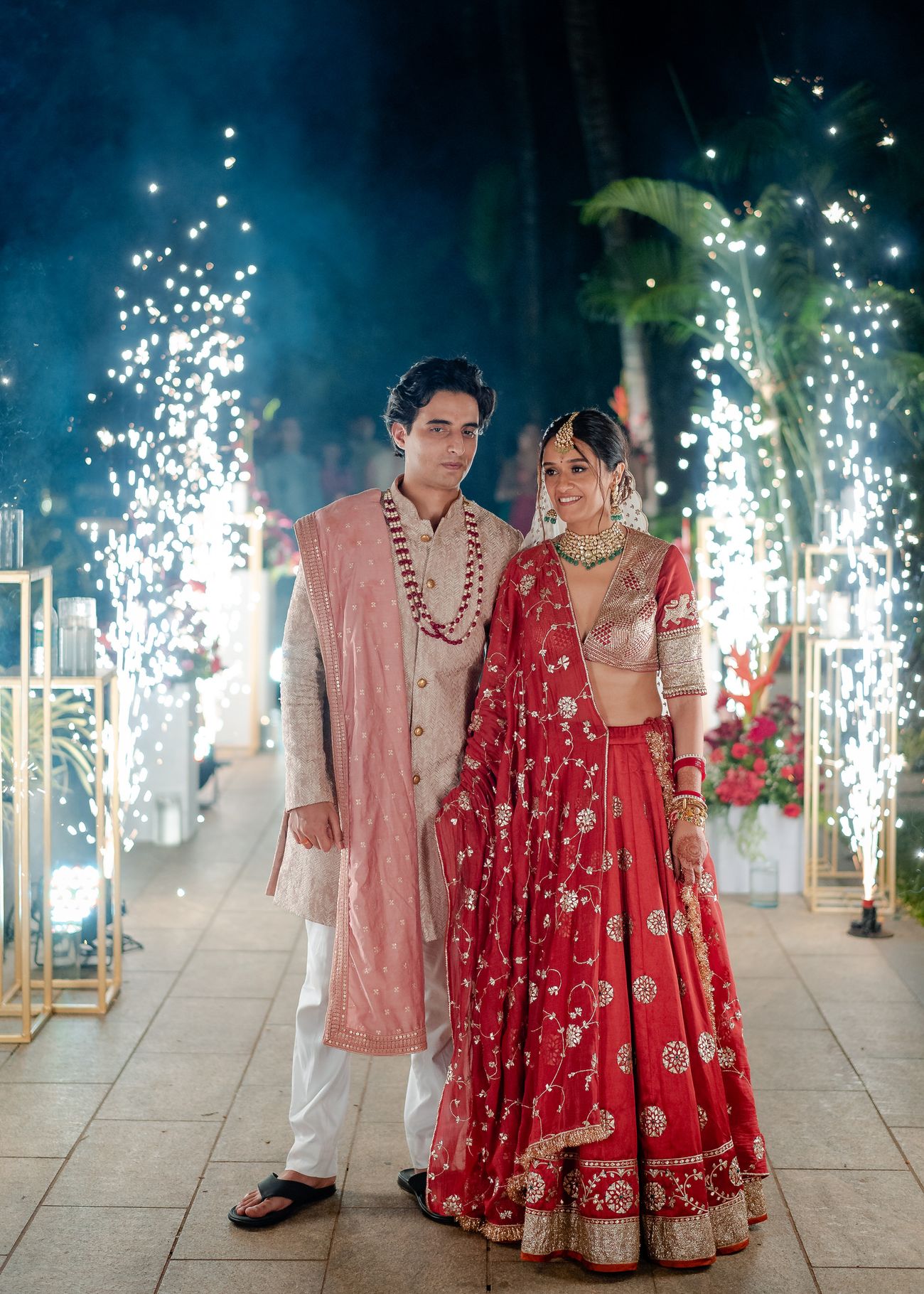 From The Bride:
Our wedding was on 27th November 2022. Shaadi ka ghar would be the best way to describe how we wanted our wedding. We both are not flamboyant but very social people (we love a good party). So we wanted to make sure our friends and family alike had the best time. We both did our MBA's outside (IESE in Barcelona for me and Columbia in New York for him) so we had a big group of international friends from all across the world. We created small moments to make sure they understood all cultural contexts and could join the fun. in short, cozy, intimate and lots of fun.
About WedMeGood
I used the WedMeGood App for inspiration to see wedding looks and decor. Basically it was my personal Pinterest.
Vendor Reviews
Makeup Artist: Team Bianca Louzado
The team was so professional and a dream to work with. They even helped me calm my nerves on the wedding day when I had the jitters. Bianca herself was very involved in my looks and was on video call to ensure everything was perfect. She gave me a pep talk and I am so grateful to her for making this such an enjoyable experience.
Venue: Alila Diwa Goa
I couldn't have asked for a better venue. Goa has been special to both of us for numerous reasons and we were very sure we want to get married there. Right from the time we started speaking with Alila, to finalising contracts and the actual wedding day they have been so helpful and gone out of their way to make us feel special. I cannot recommend this hotel both for its property but the best staff!
Bridal Outfits
Wedding- Paro Sunehri (Good Earth)- I was the first Paro Sunehri bride and I couldn't have asked for a better bridal outfit. I had the pleasure to meet the designer and understand her vision. I always wanted to wear red but my aesthetic is simple and understated. I wore the outfit for the first time and knew this was it. Simple, classy and elegant.
Sangeet- Shobika Bhandari- Shobika does the best glam looks. Her work is great quality and her styles are unque. The cape jacket was the best. She customised the cut and colour to and worked with me from start to end. 
Mehendi- Aikeyah- I fell in love with their signature monochrome French knot skirt and bustier. The colour just screamed mehendi. It was fun, young. I felt like my prettiest self at this function.
Sundowner- Saaksha & Kinni- My friend Manpria Batra who is a wedding stylist helped me pick this outfit. It was a beach party so I wanted to wear something fun and relaxed but still look the bride. She found the perfect outfit and with the beach waves and messy waves I loved the final look.
Wedding Collaterals & Stationery: Seema Sethi Design
My mom is a graphic designer, she has a small design studio in Delhi and she did all the wedding collateral for us. From save the dates, invites, wardrobe planner, logo, room tags, itinerary venue placards, wedding vows everything was designed by her. She is amazing. I may be biased but people went out of their way to point out how beautiful the cards or any wedding communication was which usually goes unnoticed. If you want something different then go to her.
Bartending: Countertop
The best team in Goa. They are a company of the top mixologists and they did our wedding events. They were amazing! I personally worked with them on each cocktail. They rallied the crowd and made sure everyone had a great time.
Vendors: Makeup Artist: Team Bianca Louzado Creative Make-up and Hair Design★ 5 ; Venue: Alila Diwa Goa; Bridal Outfits: Paro Sunehri (Good Earth) (Wedding), Shobika Bhandari★ 5 (Sangeet), Aikeyah★ 5 (Mehendi), Saaksha and Kini★ 5 (Sundowner); Wedding Planning & Decor: VLW Global by Shruty Tiwari★ 5 ; Photography: Studio RDP★ 5 ; Mehendi Artist: Nizami Mehendi Arts★ 4.8 ; Groomwear: Wedding Day- Kunal Rawal★ 5 , Sangeet- Seema Gujral Design★ 4.2 , Mehendi- Arjan Dugal ; Wedding Collaterals & Stationery: Seema Sethi Design; Bartending: Countertop