How To Have A Budget Sangeet That's Still Super Fun!
BY Sakshi | 31 May, 2018 | 1950 views | 4 min read
Having a fun Sangeet does not mean spending a bomb on it- you can still have a good time, ensure your guests are having one too and do it on a budget! Don't believe us? Then check out some of the neat ideas below- they are practical, easy and some of them, super thrifty!
Combine two functions in one!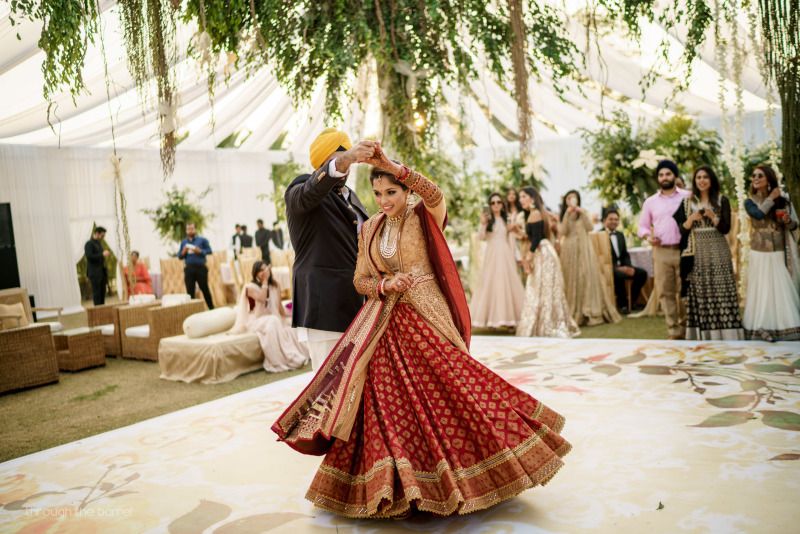 Image via Through the Barrel 
Yep, this is a genius idea which ensures that everyone has fun, while being easier on your pocket- have a Mehendi + Sundowner which culminates like a Cocktail night, which will be fun, while you have conveniently clubbed two functions into one while not cutting on the fun!
Pick the right venue which is Sangeet-ready!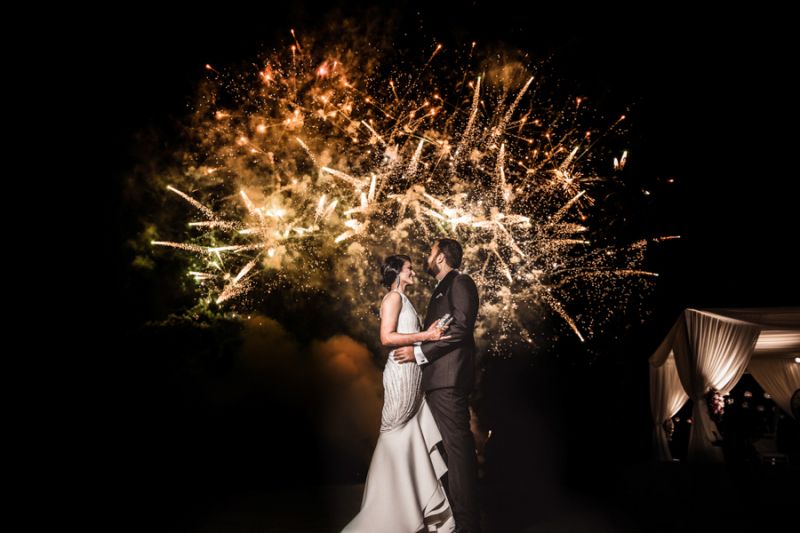 Image via Cupcake Productions
A lot of clubs, rooftop bars and restaurants are open to being booked for such events if you can ensure them of a minimum count, so get a deal at one of these places so that the investment from your side is minimal- they already have in-house DJs and good sound systems and apt decor- so you're good to go!
Make an entry to remember!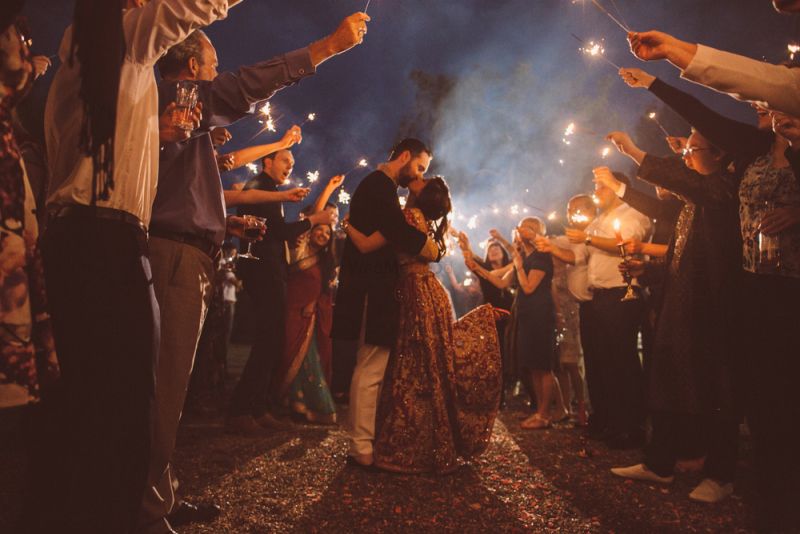 Image via Nilofer and Jacques (UK)
A grand entry at your wedding function is so 2018- but you don't always have to pay a bomb to arrange it! Just had out simple sparklers to them, and let them hold them out as you guys make an entrance!
Make your own playlist and mixes and assign a 'DJ'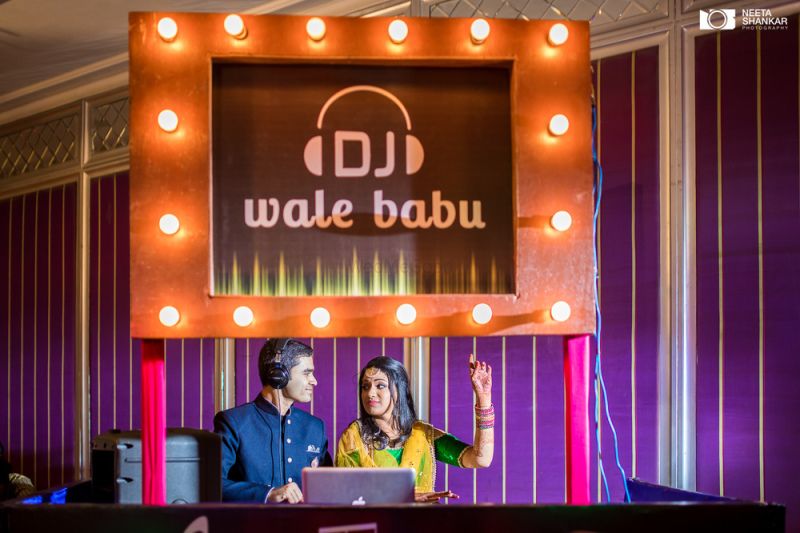 Image via Mansi & Nitish (Bangalore)
Rent the equipment for your music, like amplifiers and speakers, but instead of roping in a professional DJ, download your own songs and mixes and make a playlist, which can be played under the supervision of your own 'DJ'- a friend or a cousin who is good with it!
Have some games which do not require too much effort or investment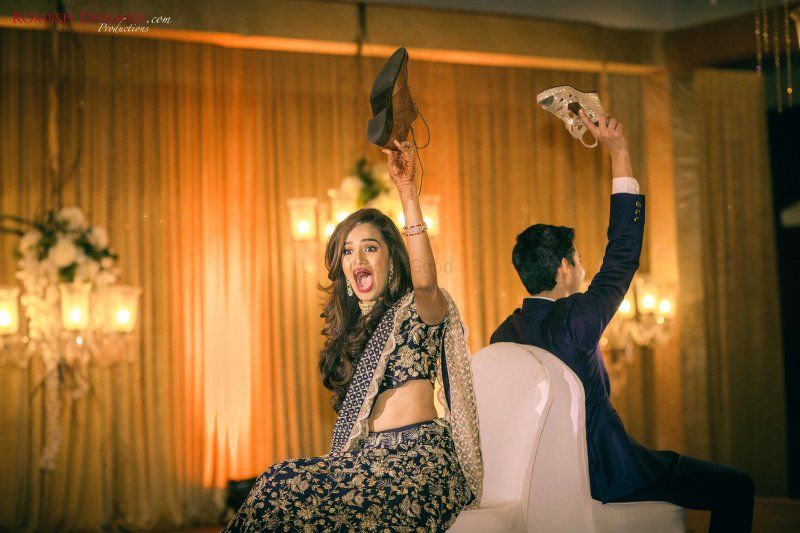 Image via Romesh Dhamija Photography
Paper dance, limbo- we have a huge list right here! Make everyone play games which not only acts like an ice breaker between the sides but are so much fun too!
Make YouTube your choreographer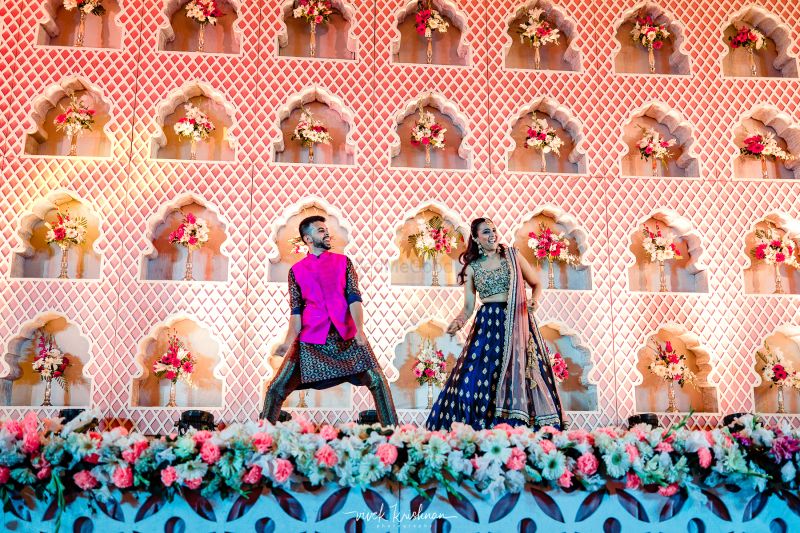 Image via Vivek Krishnan photography
Yup, with so many easy tutorials available on YouTube, instead of roping in a choreographer, save that money by sharing the videos with everyone so they can learn the steps as and when they have the time! Another hack is to get the choreographer for only the main dances and rely on video tutorials for the rest!
Get a pretty but easy stage backdrop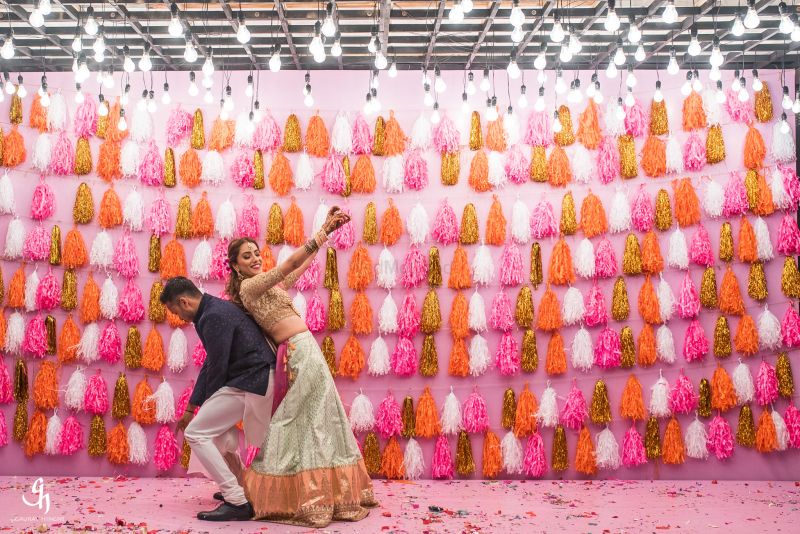 Image via Gaurav Hingne
The Sangeet stage decor doesn't always have to be grand! This stage decor is simple- tassels on a backdrop, but looks so nice! It doesn't always have to be a fancy one with graphics you know!
DIY a few main decor elements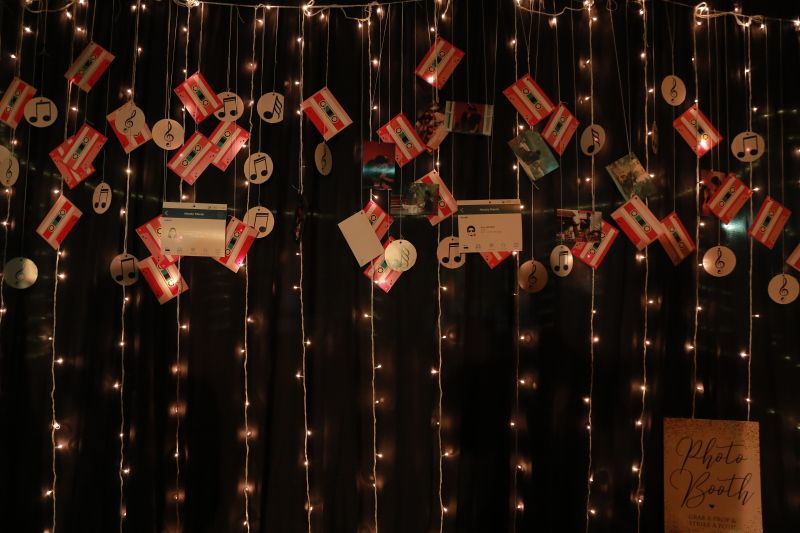 Image via Pink Kurta Weddings
We love how this cassette installation photobooth is so easy but so so cool! There are some easy peasy centrepieces and photo booths that you can DIY which are not just easy to pull off, but are light on the pocket too! Some centrepieces, a couple love story board or a statement installation! 
Give away easy favours: DIY, nostalgic or useful ones!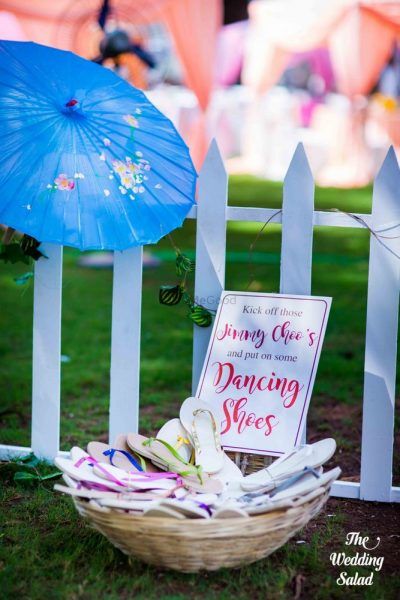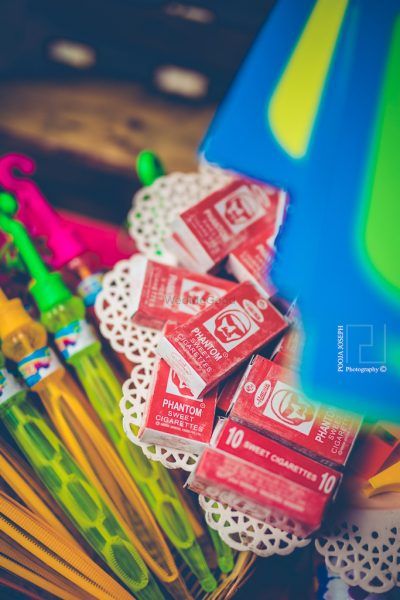 Image via Nikita & Parth (Pune) and Gauri & Anshuman (Delhi)
We love how this bride gave away phantom cigarettes which is such a simple gift but makes you emotional! And the other- flip flops for aching feet! Another thing that you can DIY are favours for the Sangeet- give away something simple which you can make- maybe hangover kits with some bits and baubles!
Give away some little things that can make the evening more fun!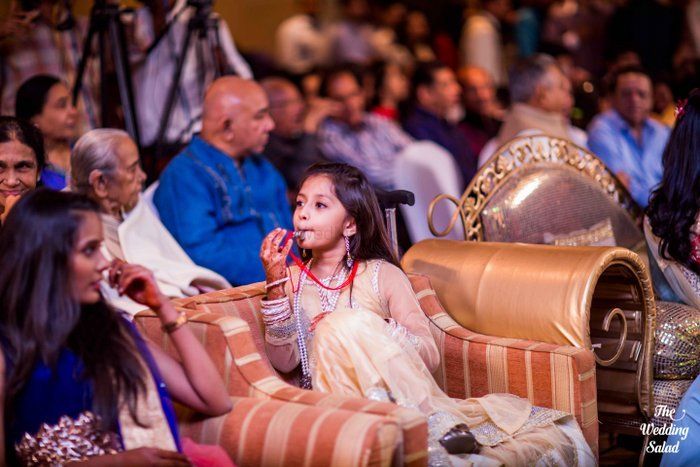 Image via Priya and Abhishek (Mumbai)
Whistles, party poppers, pinwheels- anything small and easy that can make the gathering more fun!
Have one amazing photo-op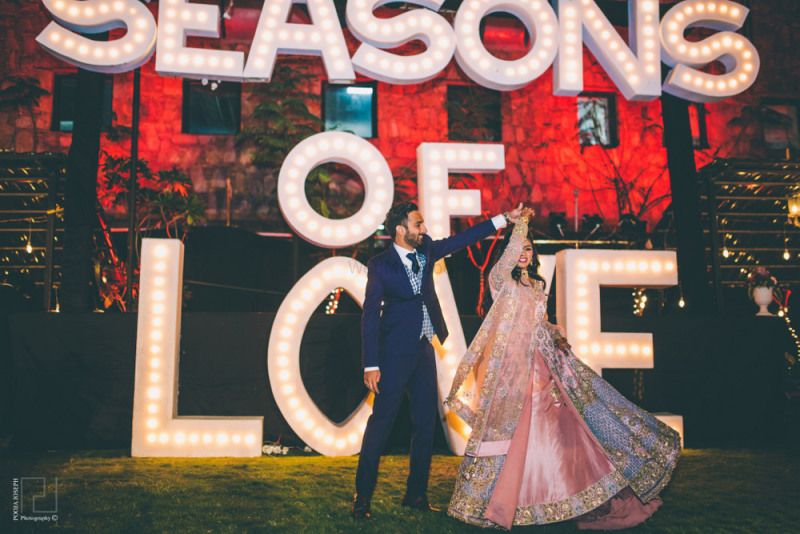 Pic via Nirali & Ribhu's Wedding 
Just one big backdrop that adds the drama instead of little things that do nothing! Prioritise your decor. 
*All images for representative purposes only!
ALSO READ 17 Cool Sangeet Ideas That Will Have Your Guests Begging For More!