How to Plan Wedding In 6 Months?
BY The WMG Bride | 09 Sep, 2017 | 1943 views | 2 min read
Weddings can be cray cray, with all the pre-wedding functions and honeymoon plans. Planning a wedding to happen in 6 months or less is even harder.
One of the most important things you can do ahead of planning is to agree on a budget. There is a lot that goes into a wedding so talking about if you want a big or small wedding, a destination wedding, a party, certain timing, etc. is important too.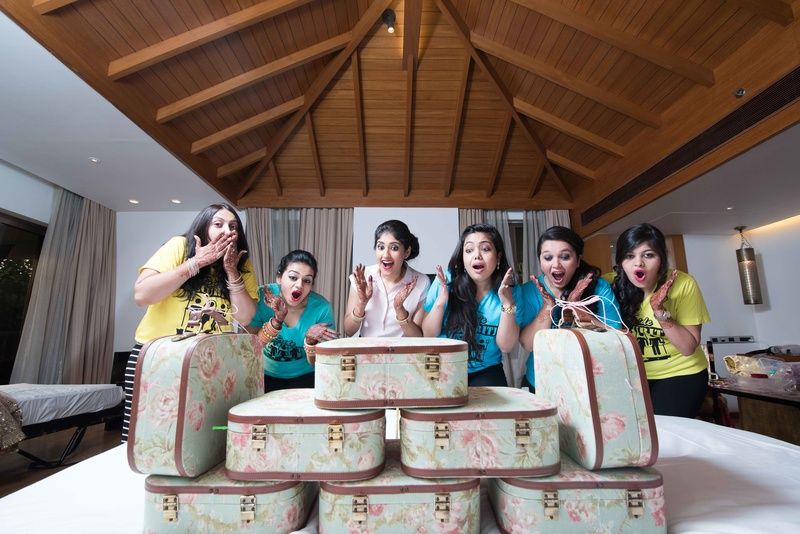 Photo: Conscious Cinematic Arts
Other things like venue/location, guest list, food/alcohol, linens, rentals, favors, wedding parties, music etc. are important too so figure it out with each other! Also, order your wedding dress as early as you can.
Wedding planning can be incredibly stressful if you let it consume your time and obsess over every detail. Maintain a to-do list. If you and your partner aren't cake people but like pies or candy, no need to stick with tradition; get what you both enjoy.

Download the wedding planning app to keep a tab on your wedding checklist done right and todos that are left.
At the end of the day, a wedding is really about you and your partner, your love, your vows and the people you've chosen! Don't worry 'cuz we have got your back on this one!
We have a bunch of wedding planning ideas for you to get started with:
20 Wedding Expenses To Keep Money Aside For! *The Checklist You Need Before You Begin!
Simple Health List: 6 Foods To Switch Up 6 Months Before Your Wedding!
10 Things Every Bride Planning Her Wedding Should Know!
The 12 Month Wedding Checklist Every Indian Bride Needs
The 11-Step Guide to Planning Your Wedding Budget!
Just Engaged? The First 10 Wedding Planning To-Dos To Get Started On!