Our Favourite Backyard Wedding Ideas That Are Trending Right Now!
BY Sakshi | 23 Oct, 2020 | 1529 views | 2 min read
There's just something so timeless and pretty about garden or backyard weddings. Everything looks so much more whimsical and romantic, and with smaller, more intimate weddings being the norm these days, is the perfect way to say your 'I Dos'. Here are some of the backyard wedding ideas which we are loving these days, which also happen to be super trending these days!
Cane lanterns for a Boho vibe!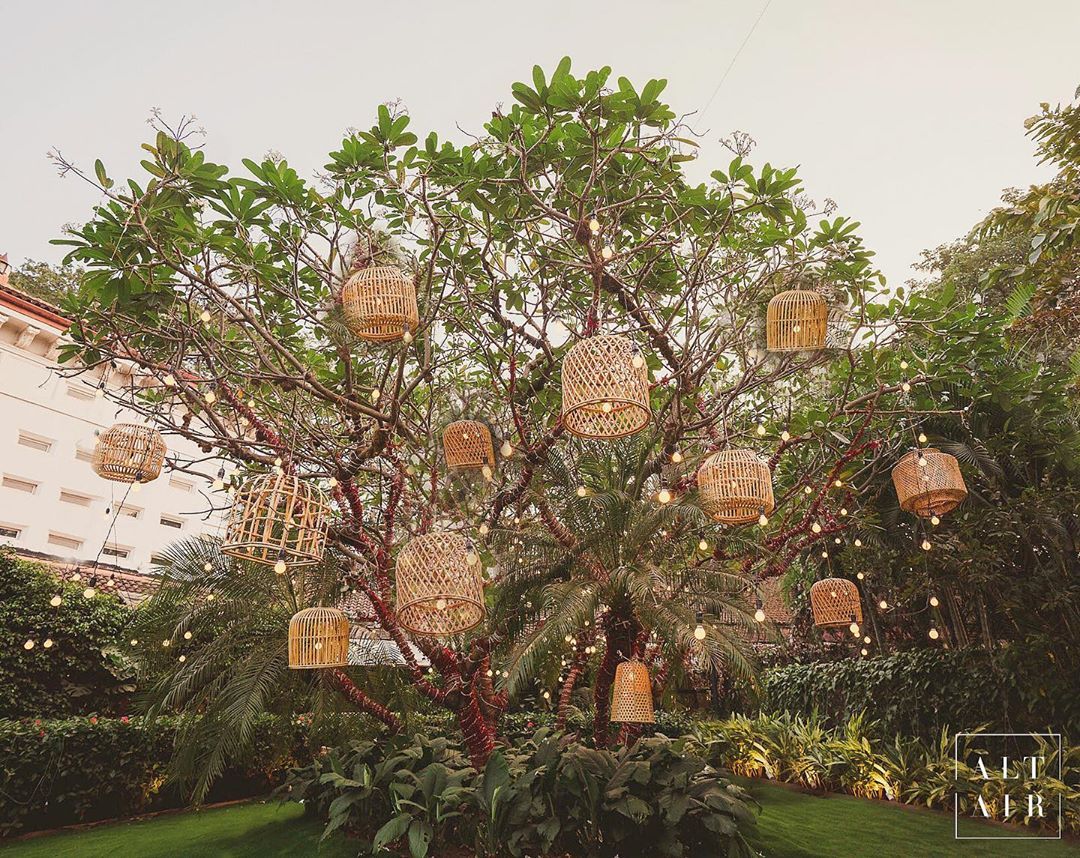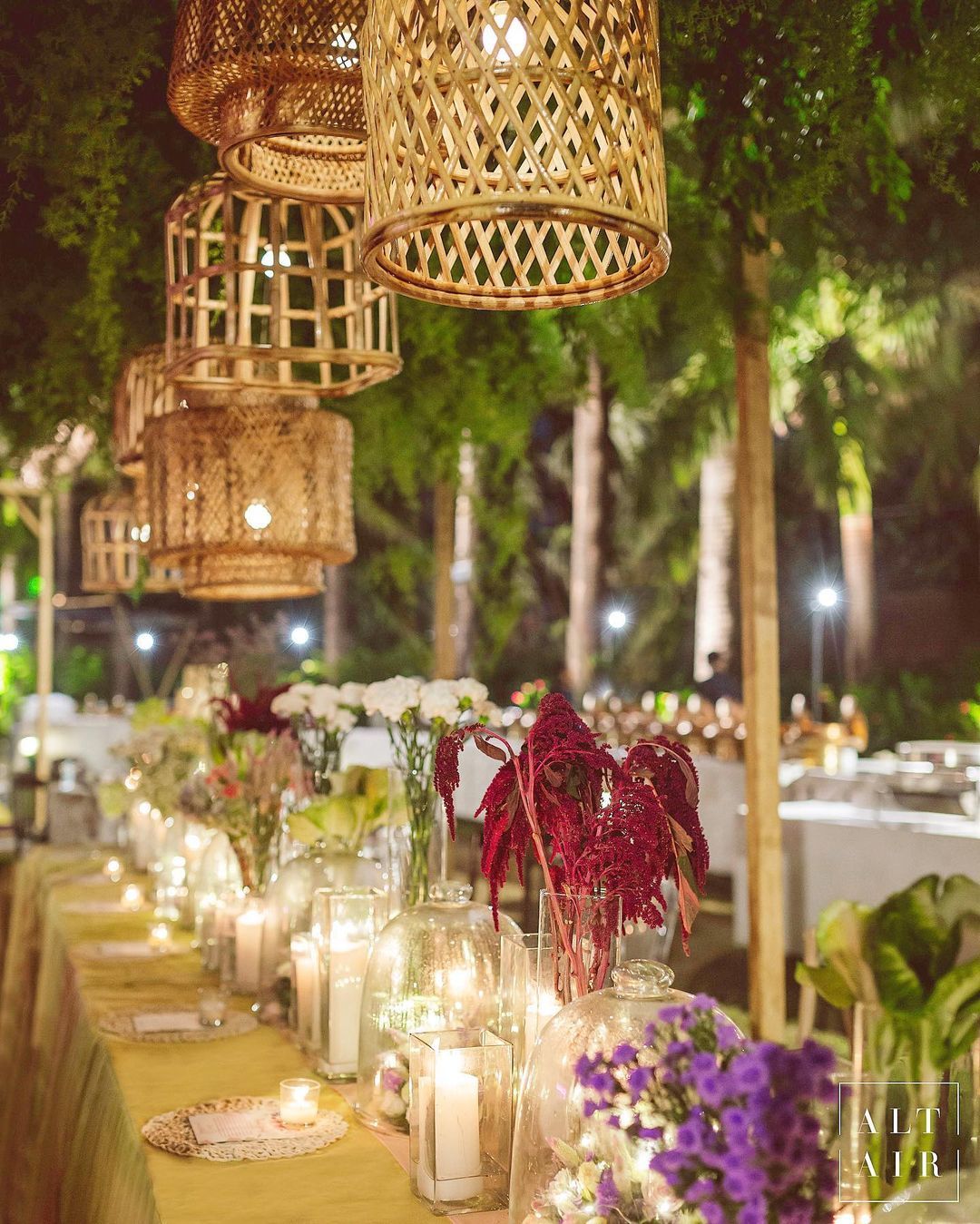 Image via The Wedding Salad★ 4.9 ; Decor by Altair★ 5
We are loving cane lanterns in decor, and we feel it's perfect for a backyard wedding- suspended over the table, or even from trees!
Indoor settings outdoors!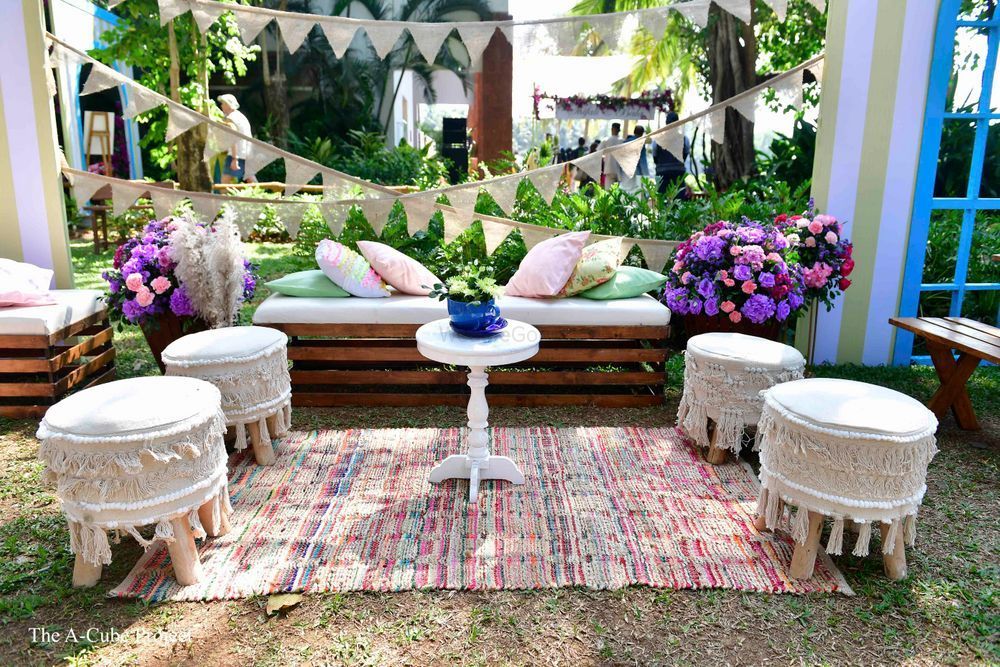 Image via The A-Cube Project★ 5
Indoor settings outdoors is a new idea we are loving off late, with sofas, ottomans and lots of pretty cushions!
Or taking it a notch above!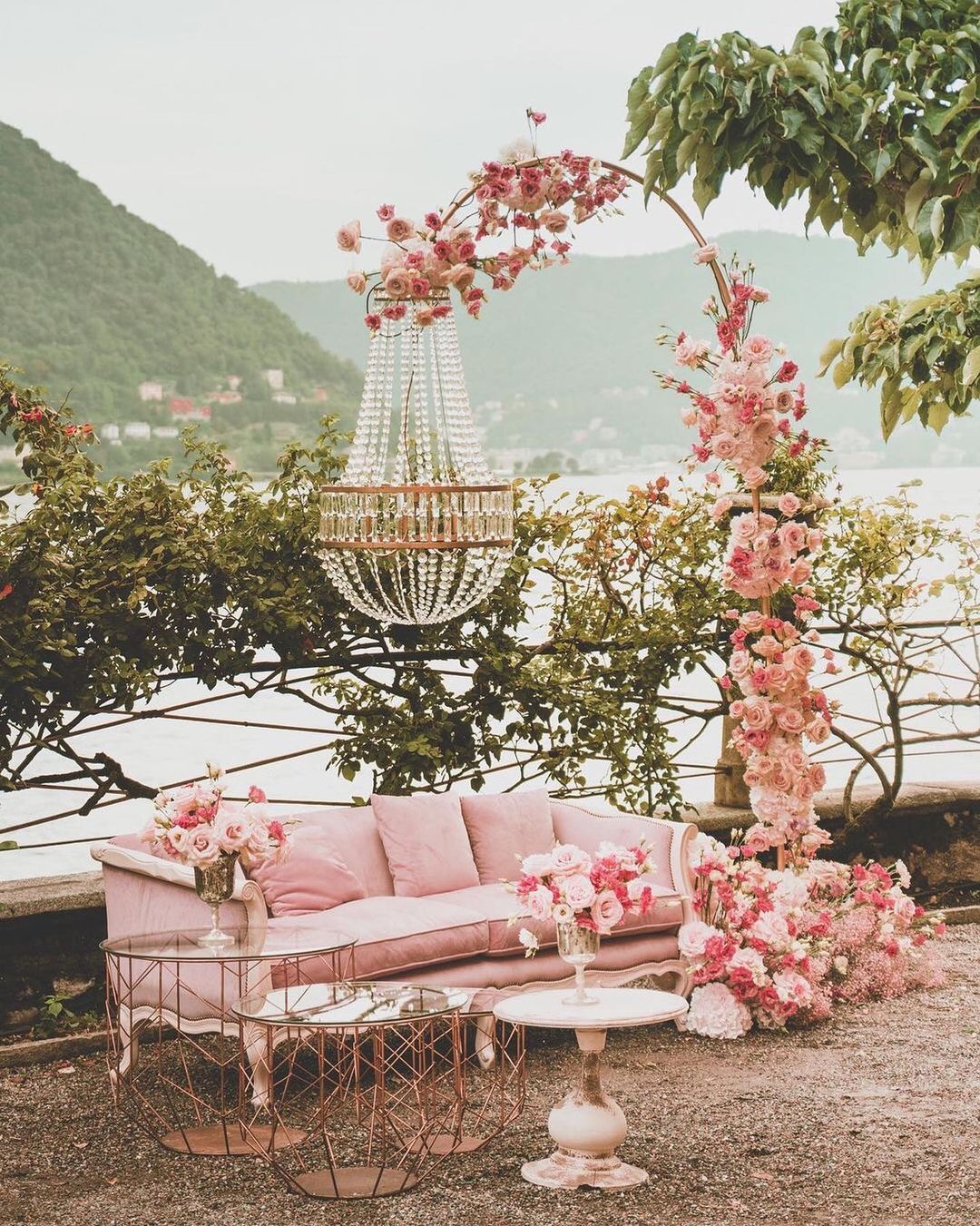 Image via @exclusiveitalyweddings
Include chandeliers, statement tables and lots of florals to make the settings stand out and how!
Pampas Grass which looks pretty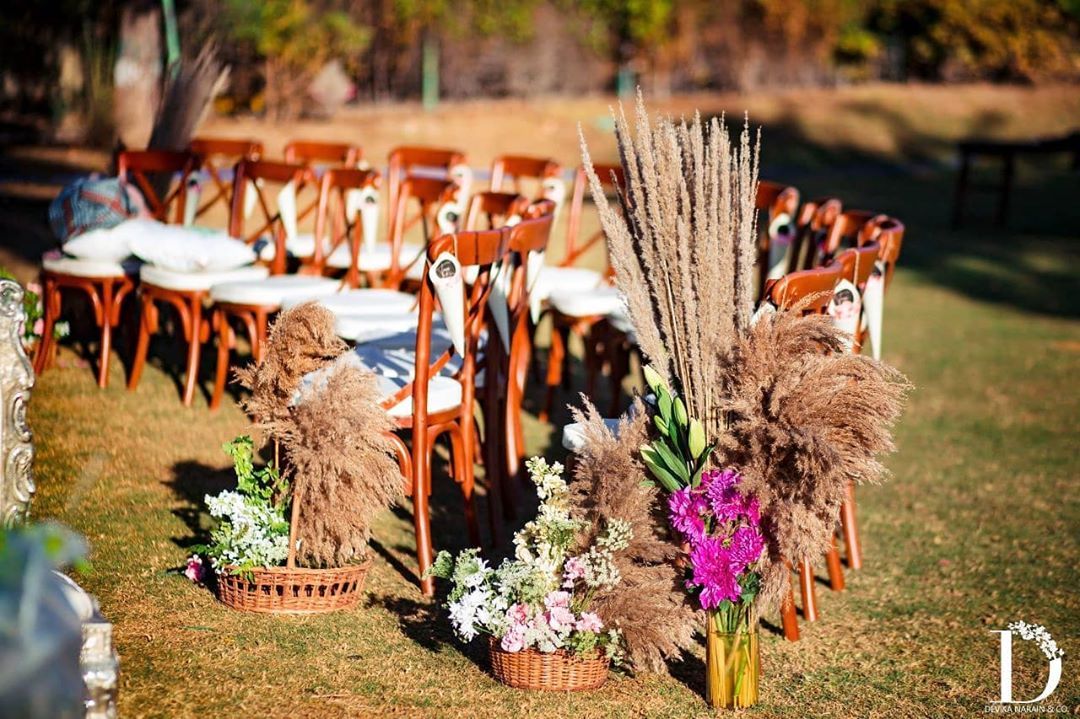 Image via Devika Narain and Company★ 4.5
If your backyard is already full of lush greenery, consider adding a unique twist to the decor with pampas grass.
Glam yet cozy seating ideas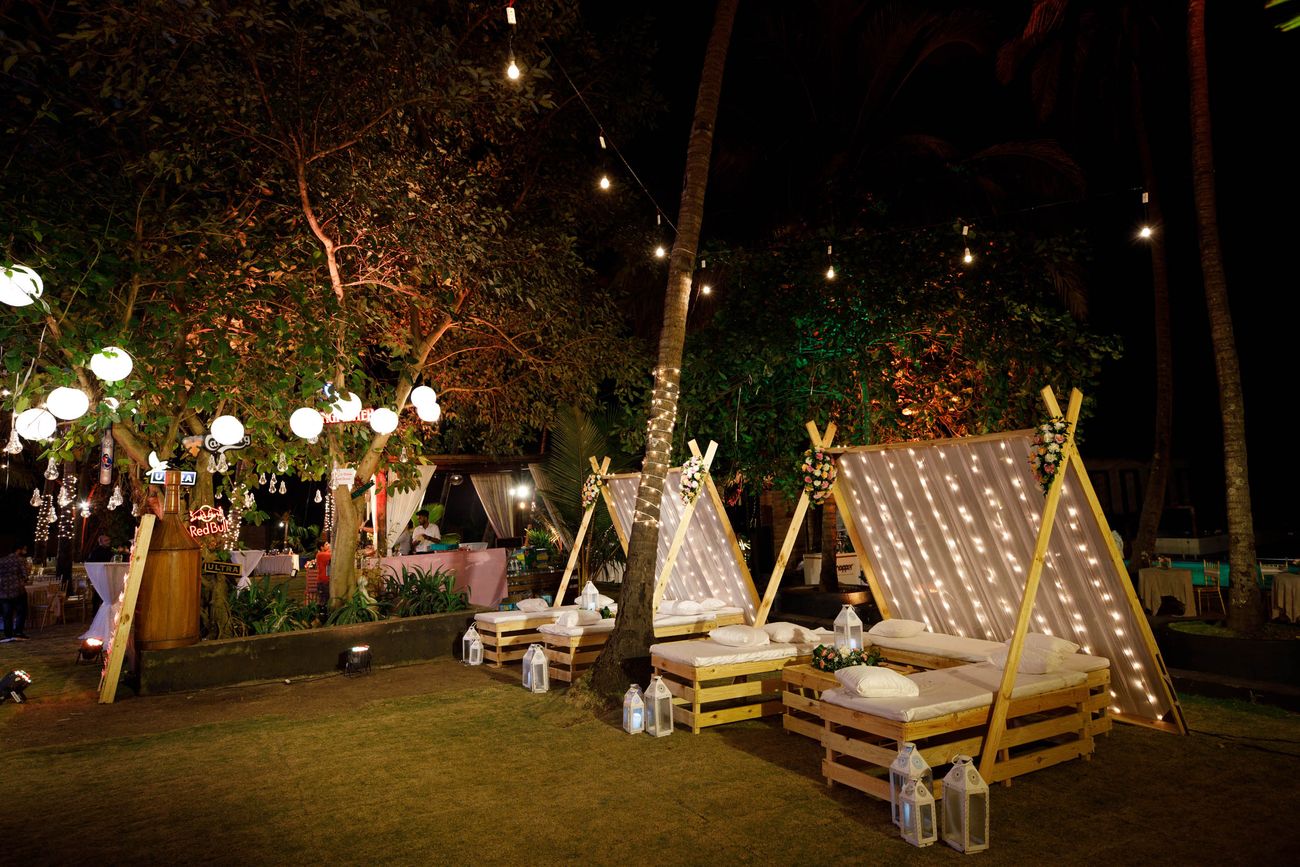 Image via Ragini and Vipin
Seating that not only looks inviting, but makes your decor look beautiful too!
Mismatched chairs for a fun vibe!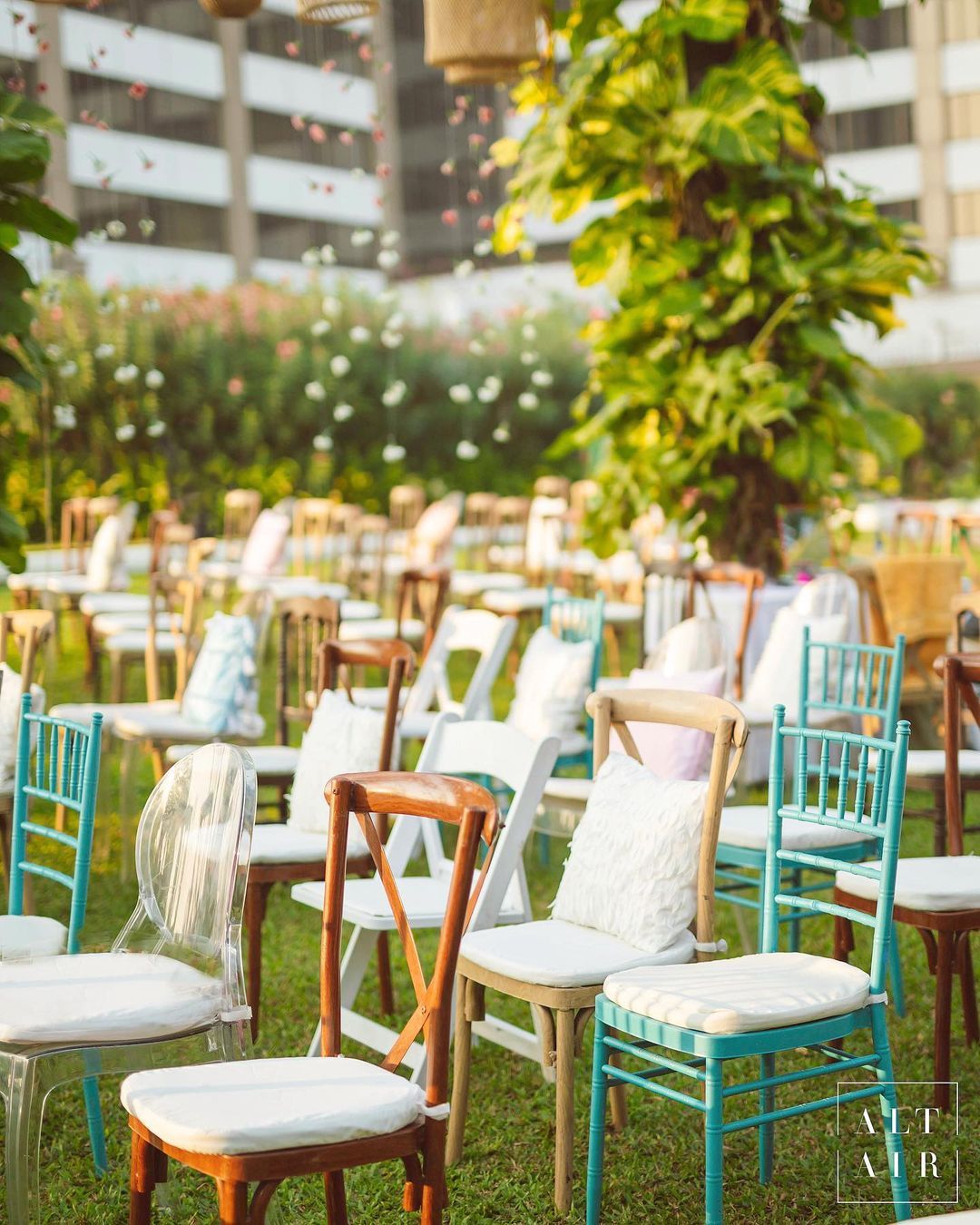 Image via The Wedding Salad★ 4.9 ; Decor by Altair★ 5
This is another cute way to add colour and variety to your decor, and looks very very trendy!
Macrame swings and hammocks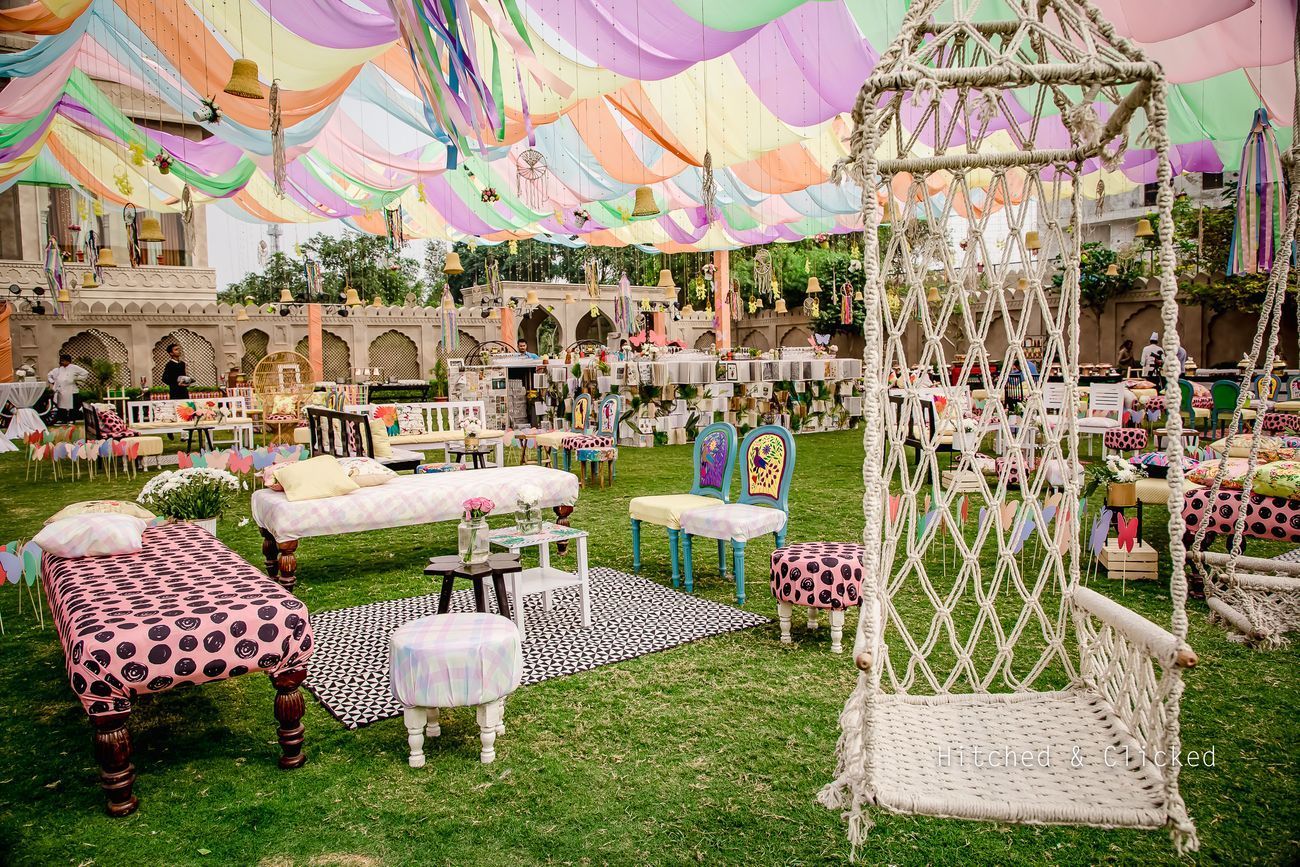 Image via Jaya and Divesh
Macrame hammocks or swings in the decor are easy to incorporate and give the decor such a boho vibe!
Pretty long table settings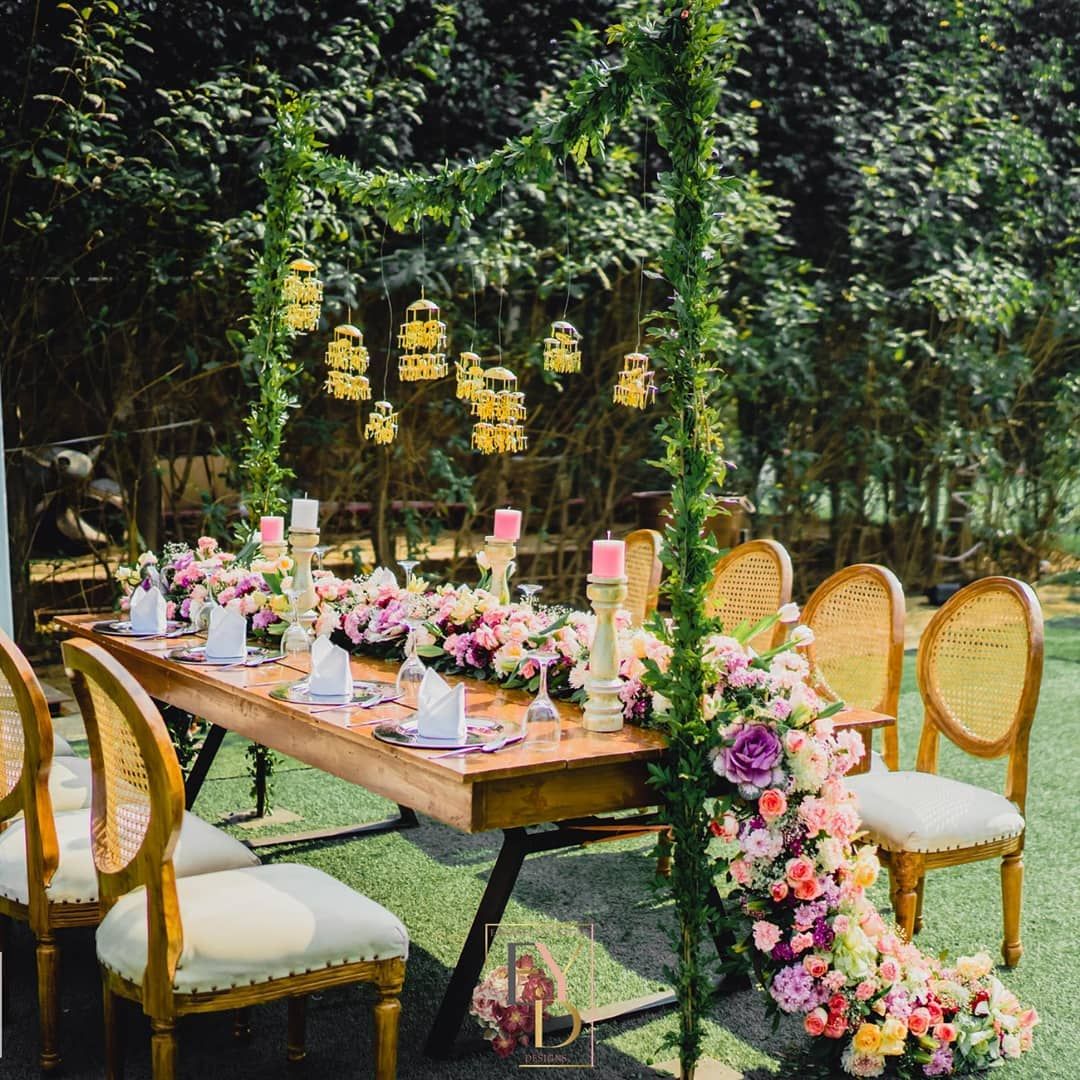 Image via Eventfully Yours Designs★ 4.9
They not only look inviting and pretty, but intimate too with everyone breaking bread together!
Vintage furniture that adds charm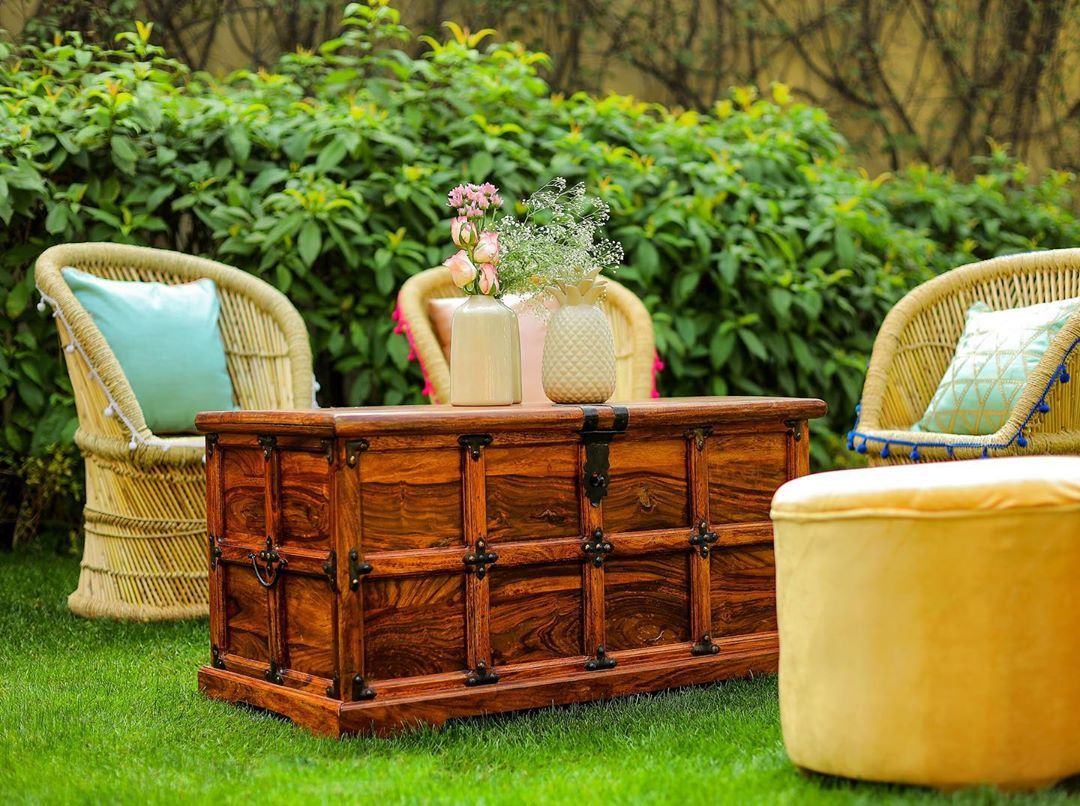 Image via Sepia Events
Adding some pieces of vintage furniture adds that old world charm which is an idea we love.
Unique centrepieces that pop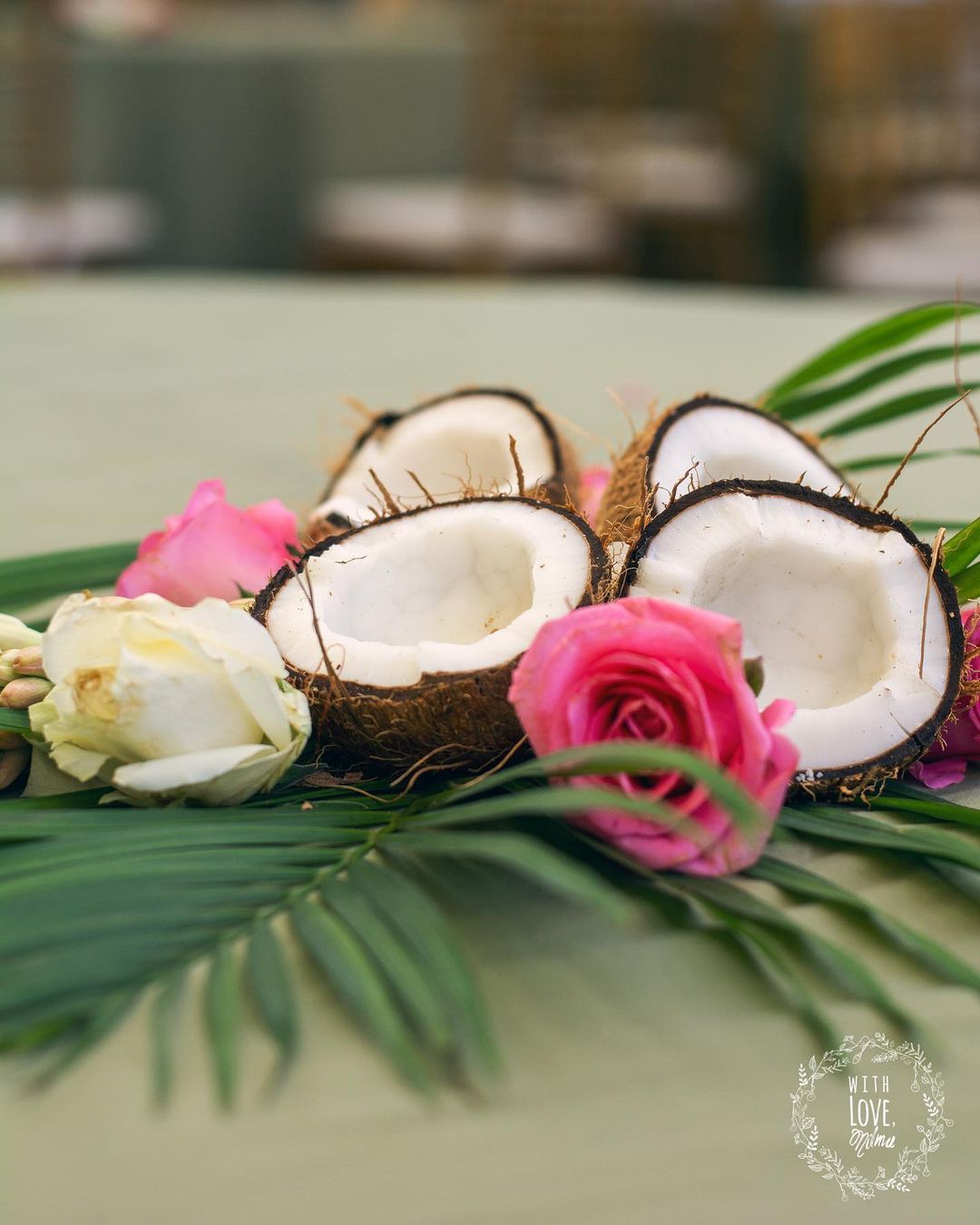 Image via With Love Nilma★ 5
Just something new and fresh that catches everyone's attention and looks cute.
A rug aisle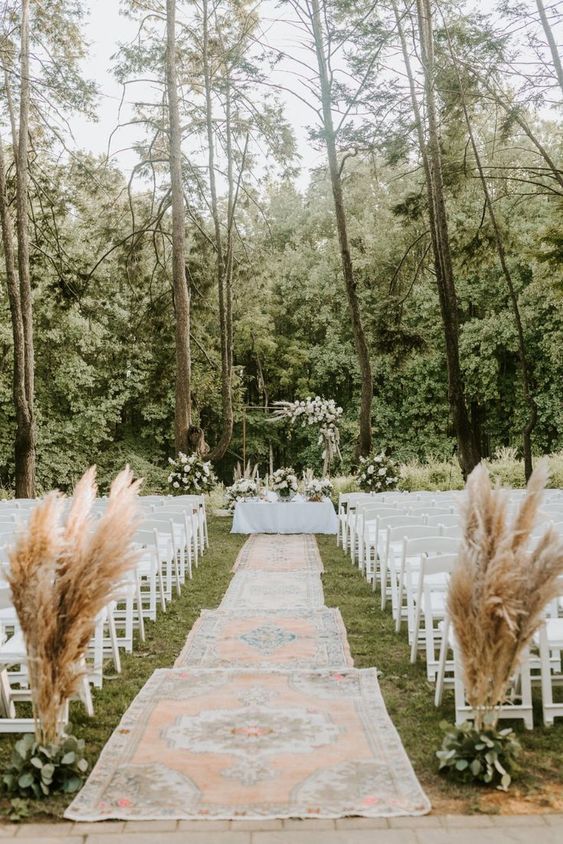 Image via Mango Muse Events
How is this for an aisle? It's trending internationally, and we think it can add so much of a vintage vibe to backyard wedding decor.
ALSO READ: Tips & Tricks To Transform A Modest Garden To A Dreamy Wedding Venue