Pretty Evening Pheras In Delhi With A Bride In Oxblood!
BY Latha Sunadh | 17 Apr, 2017 | 1447 views | 4 min read
Bidaai photographs can be heart wrenching , and these black and white ones shot by
ShutterInk Photography
 capture  that emotion so beautifully. Moreover, Tuhina - the bride , upped the style ante on her mehendi with  a pale pink and yellow concoction and a mathapatti to accessorize.  
Le Meridien
 and 
Amaanta Farms
 played the perfect backdrop.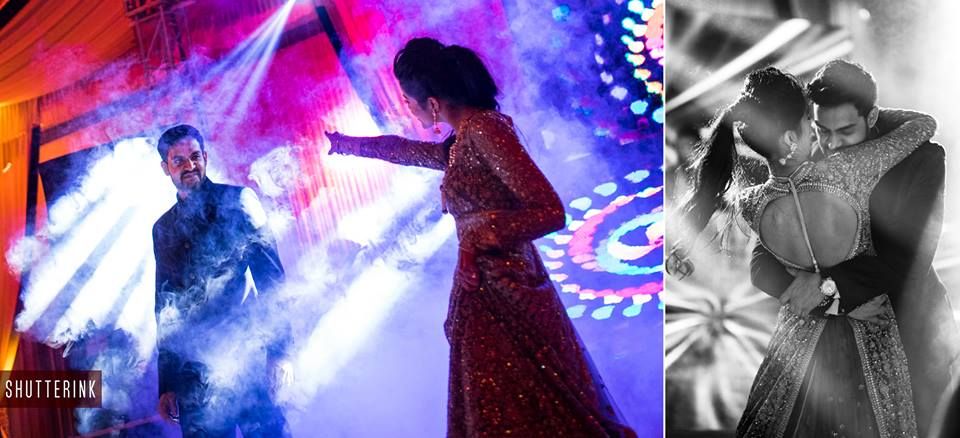 "Anush and I met in 2004 when we went to the same law school. But I officially first spoke to him, when I went for a movie with few of the girls (to be precise ten, Anush being the only boy) and as fate would have it, we ended up sharing an auto to the movie hall, when he takes my phone and sneakily takes my number. He ends up having a crush and I end up friend-zoning him. We were kids back then,  got busy in our lives, lost touch and moved on. And fast forward to ten years, we got back in touch in 2014 and this time it just clicked (sneaky destiny!) and we got married in November 2016. I could never have imagined that I would end up marrying someone like him, since we both are so different. We come from such different cultures; He is a Tamilian and I am a Punjabi , he is an extrovert (Omg, the amount of people this guy knows ;) ) and I am an introvert. But I think when the timing is right for two people, everything just falls into place. I am so glad it happened for us, cause I am so looking forward to annoying him for the rest of our lives. ;)" explains Tuhina. 
The Mehendi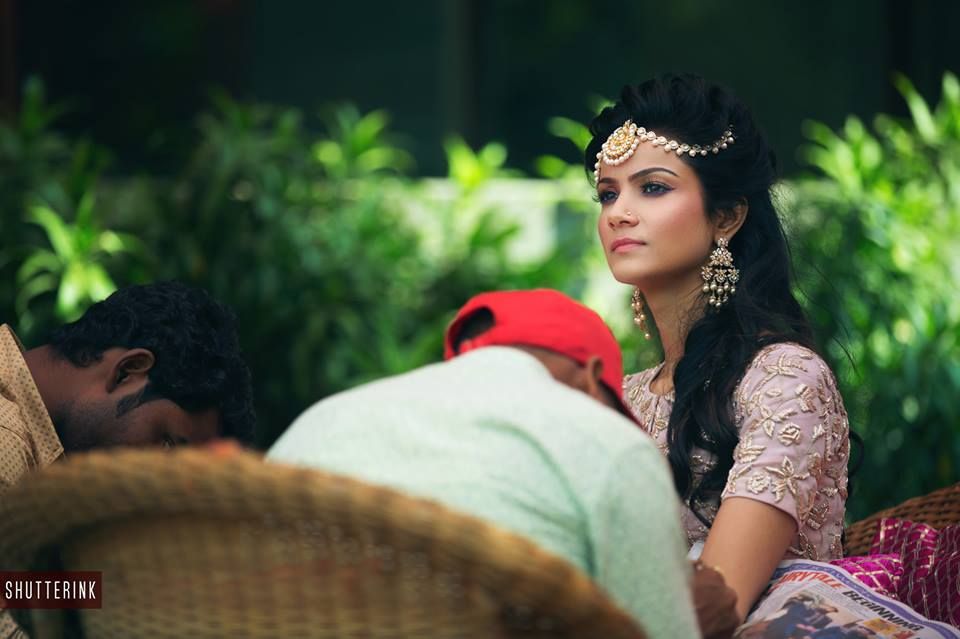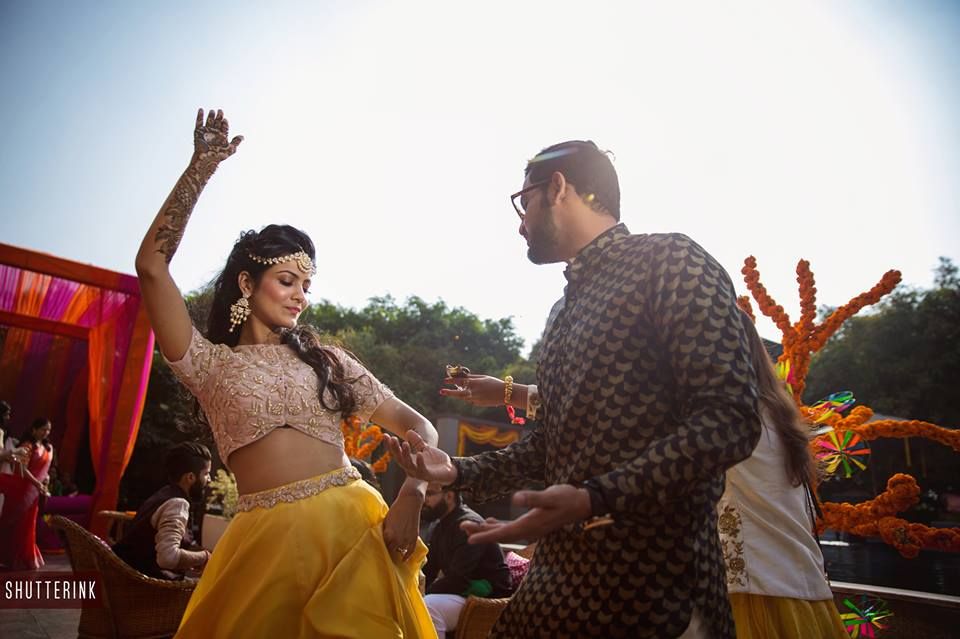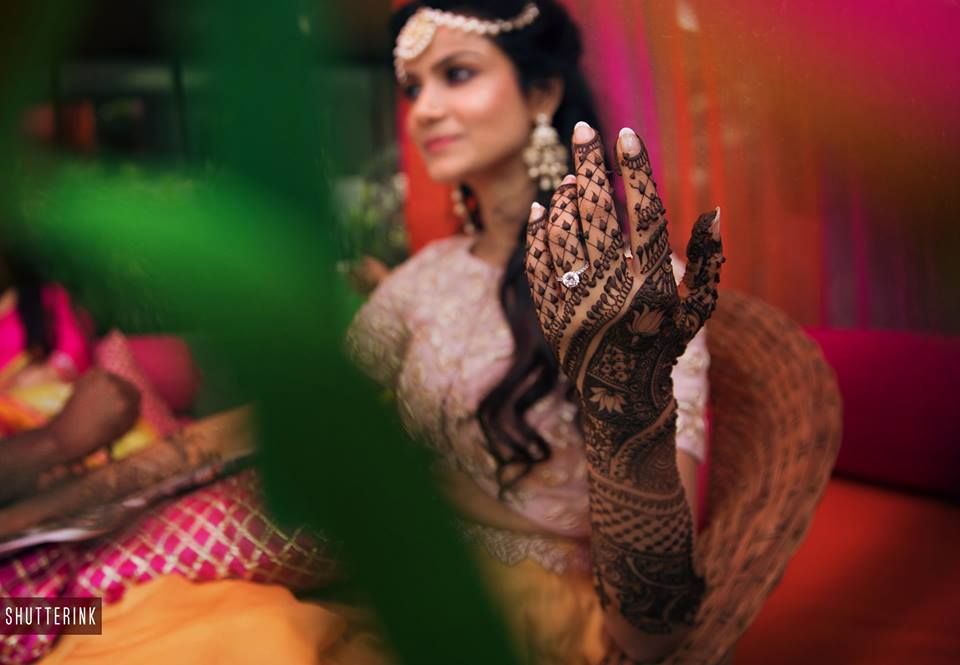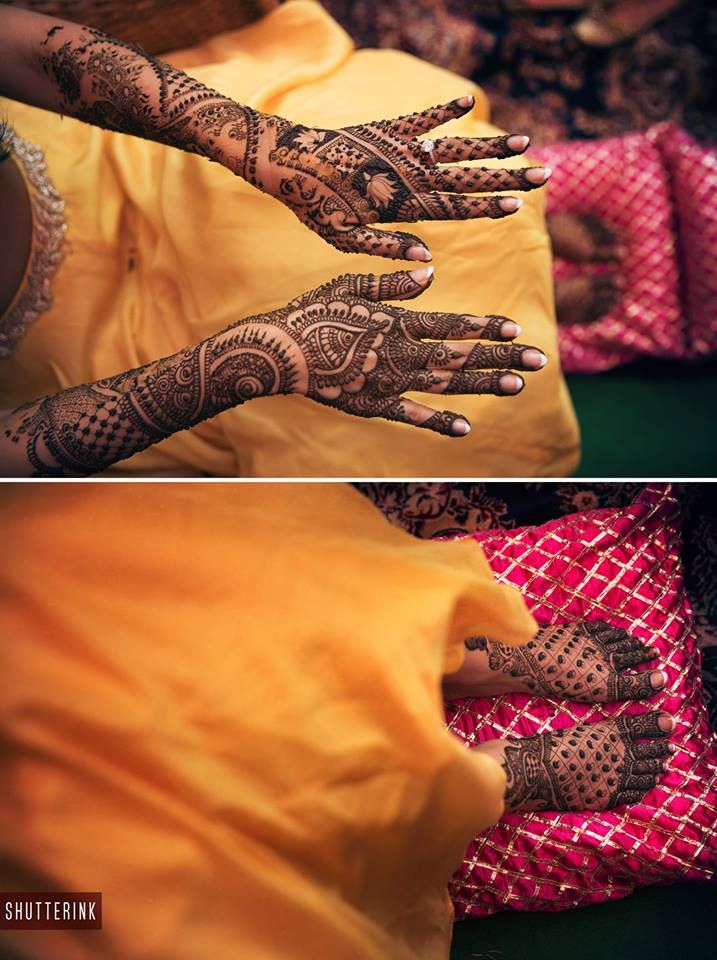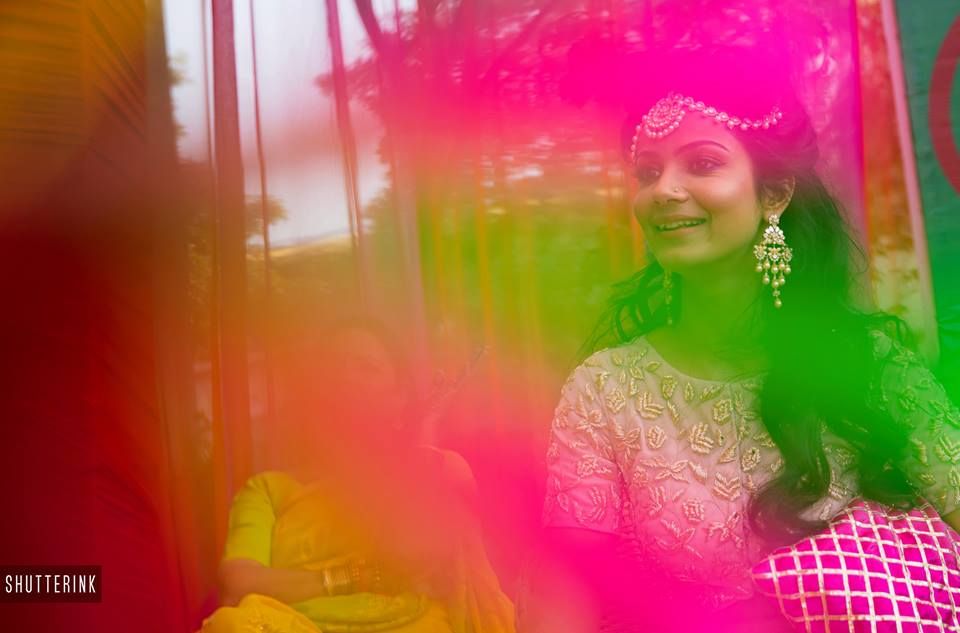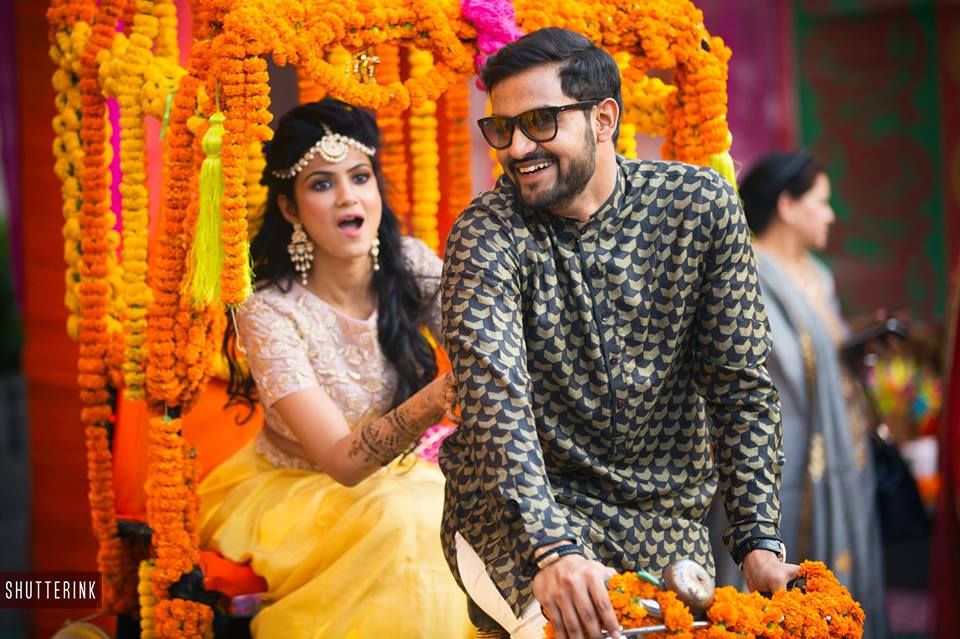 The Wedding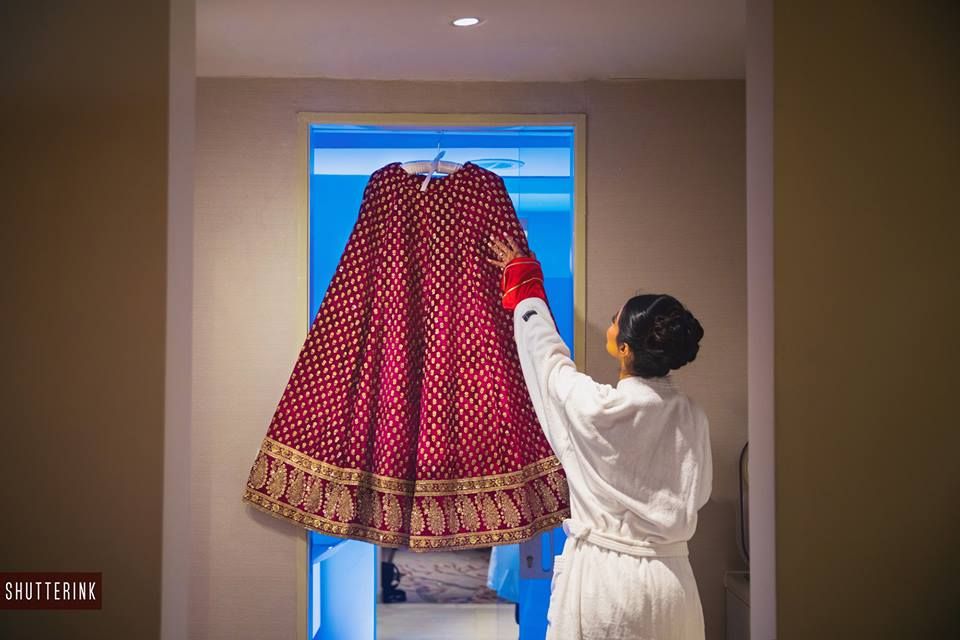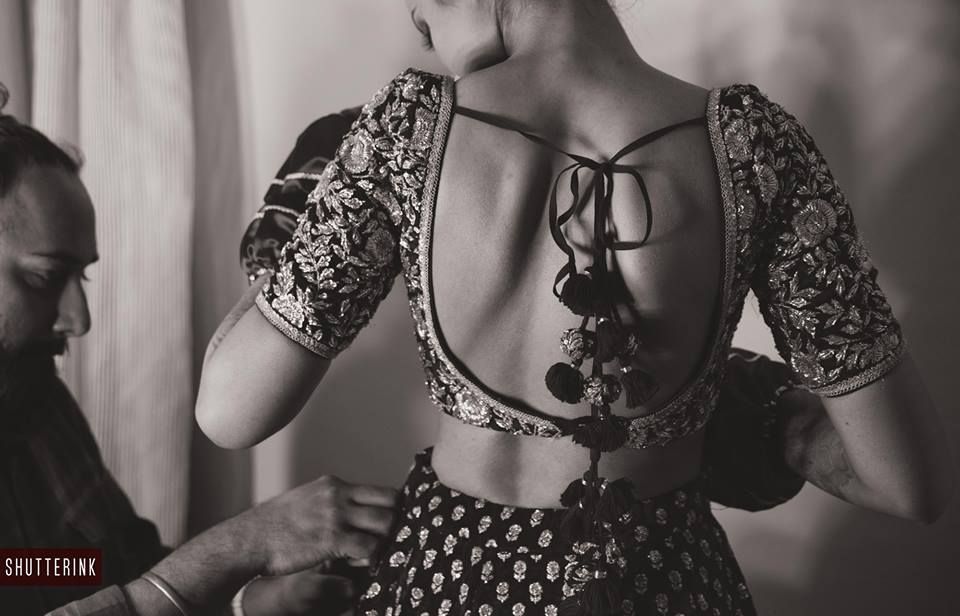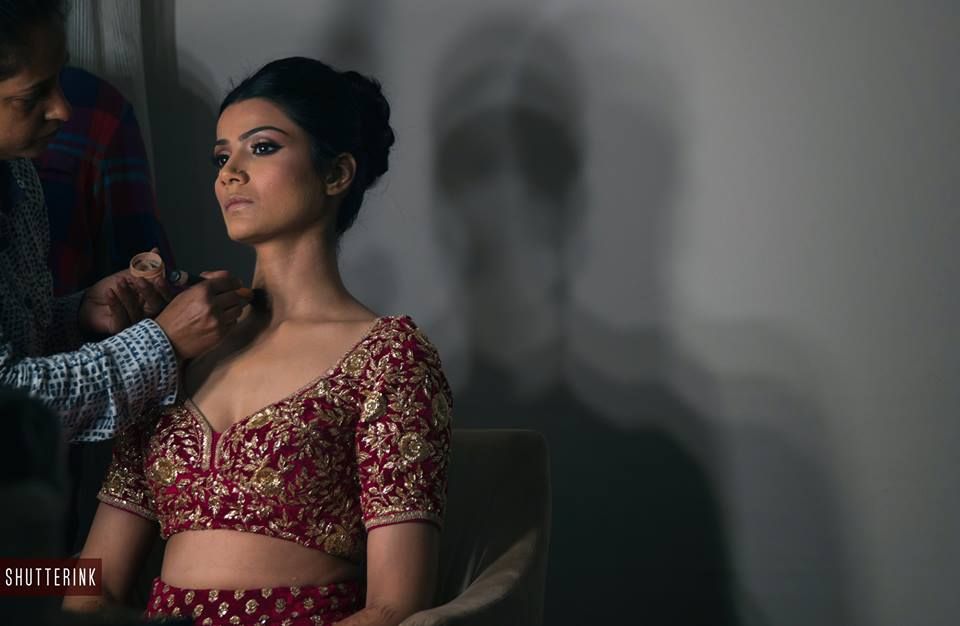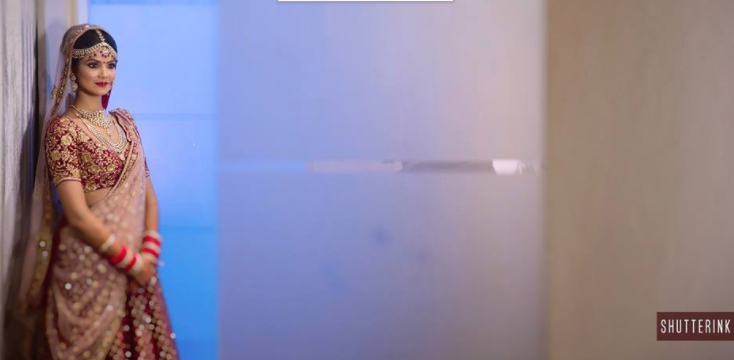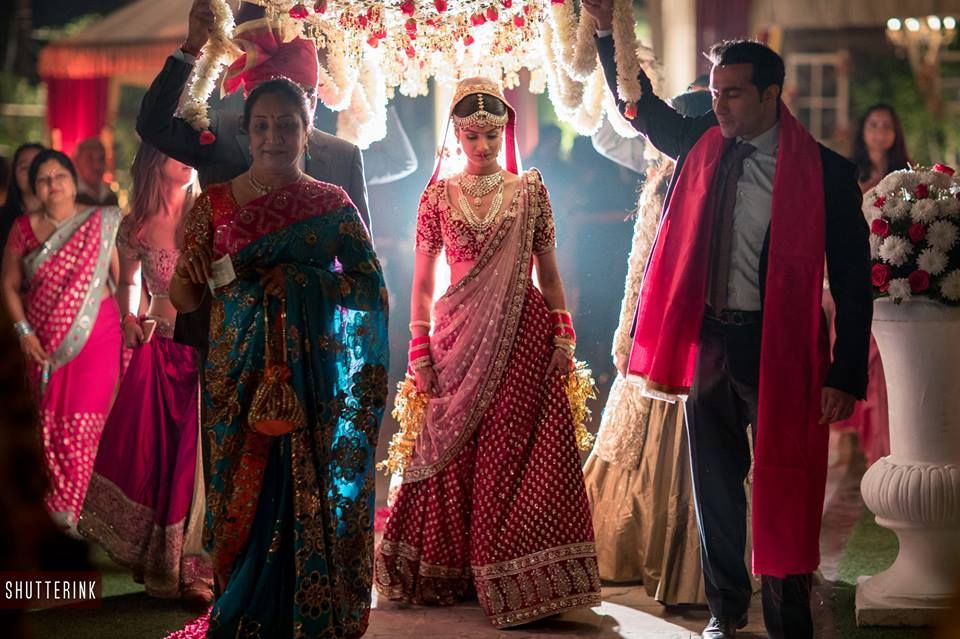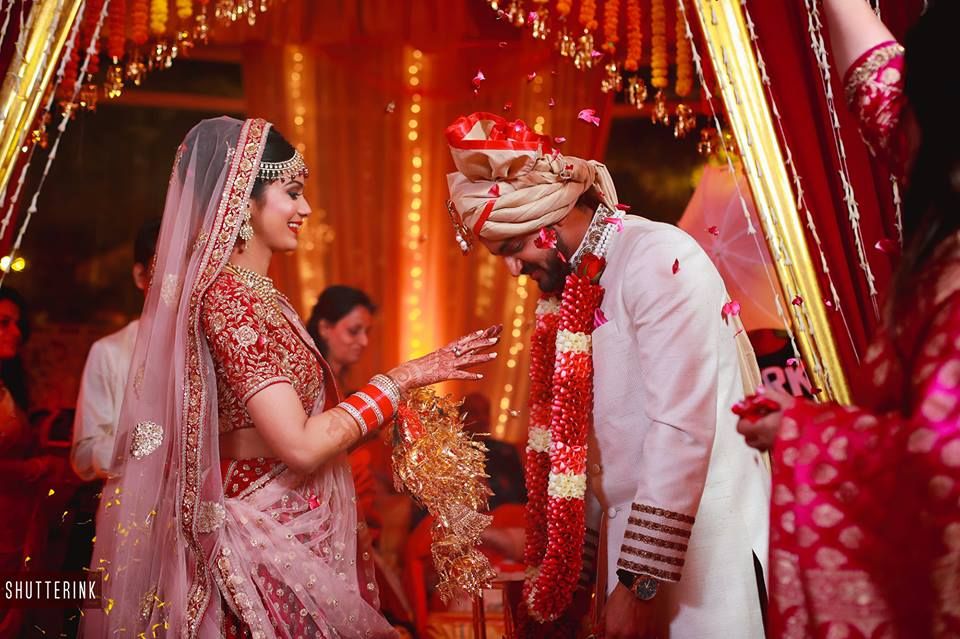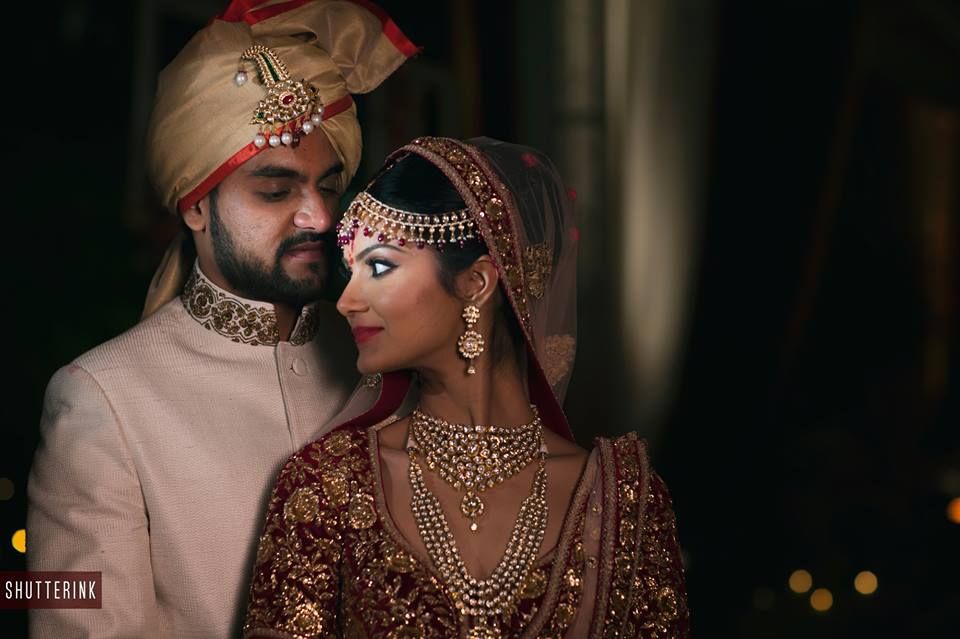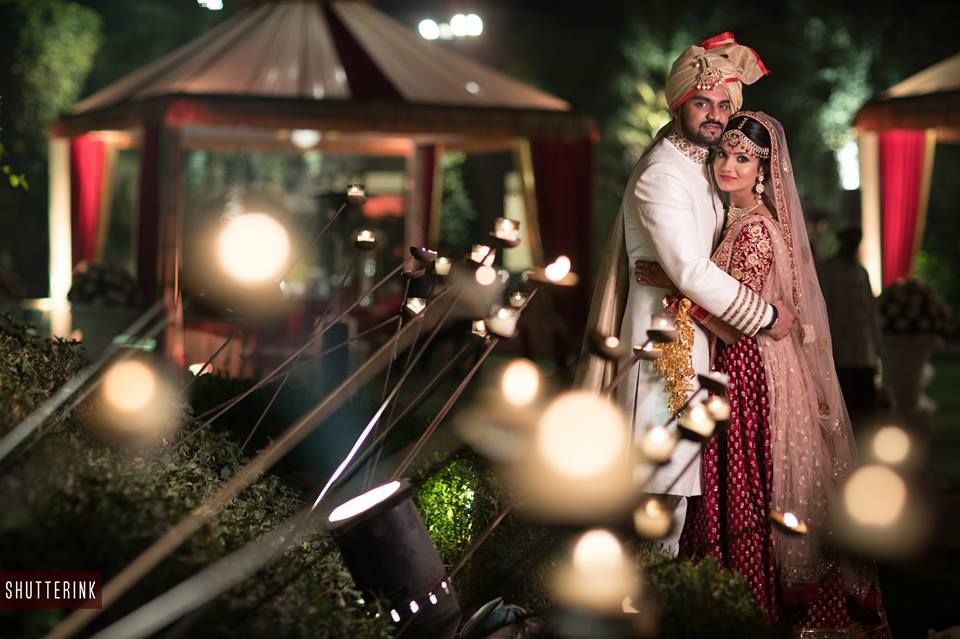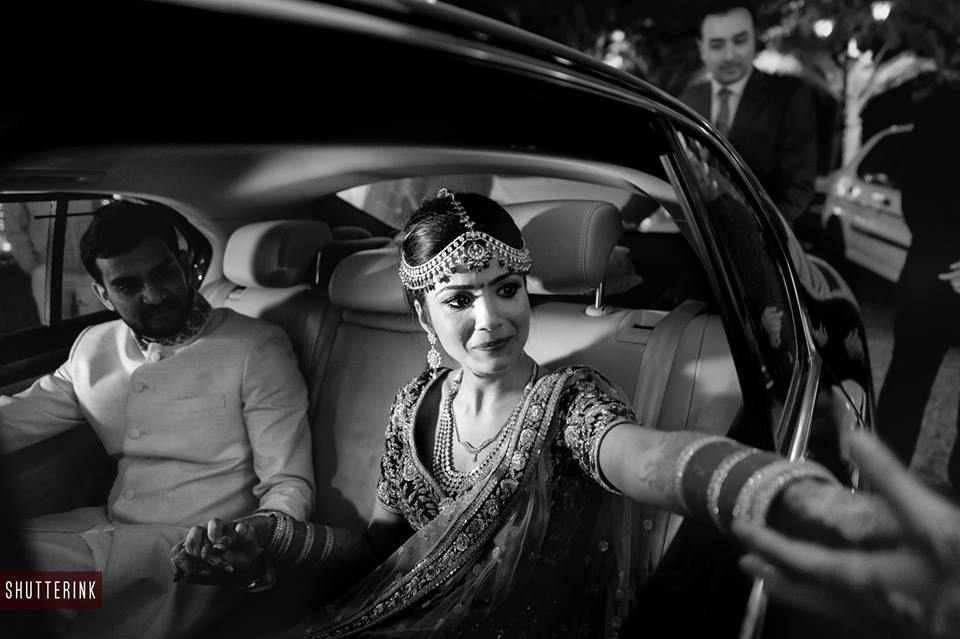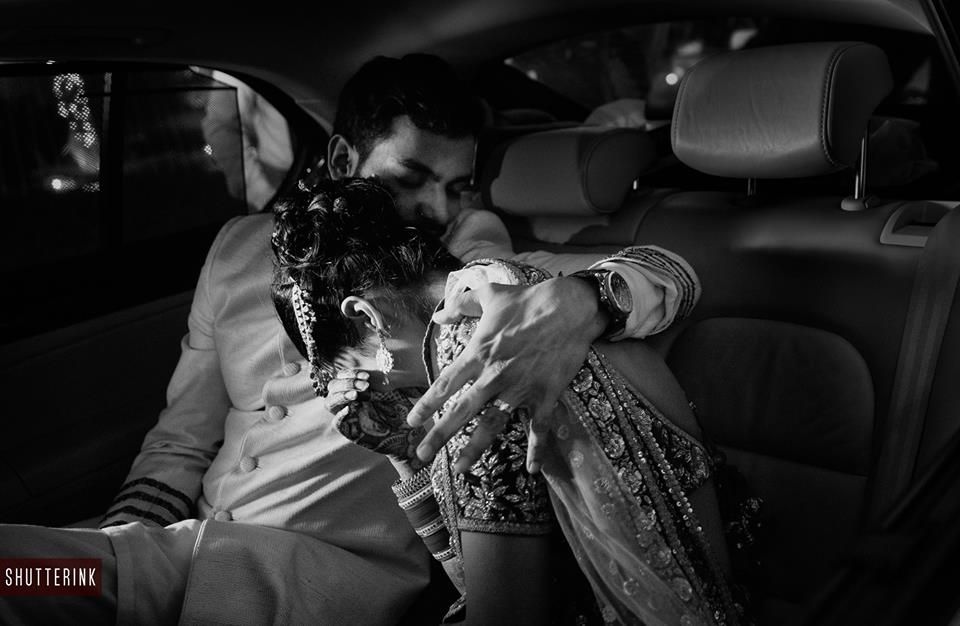 From The Bride: 
"From the start, we wanted our wedding to be about celebration of love and the union of two different cultures. our vision was to just have fun and make it memorable for us and our guests. It was about getting our old friends and family together, sharing stories, catching up, hugging, laughing, talking, making new friends and creating new memories. I sincerely hope and believe that we managed to achieve few of those things.  We simply chose Delhi as our destination, as it was easy and convenient for our guests and our families.
I chose the venue for my functions based on its location (being in Delhi, had to keep in mind - traffic conditions), beautiful space and no restriction on music timing. Amaanta Farms in Kapashera, met all of the requirements and it was only the second venue I saw.  My mother played an indispensable part in the wedding, without her I probably would have been lost. We together wanted the decor to be classy and elegant for the Sangeet and traditional and filled with lush marigolds  for the wedding. The in-house team of Amaanta farms did a brilliant job in implementing our vision" says Tuhina.
"When it came to my wedding outfits, I knew exactly what I wanted. I am a no-frill, no-makeup kinda girl on most days, so needless to say I still wanted to look like myself at the wedding and not be overpowered by clothes, makeup or jewellery. I have to give a whole lot of credit to Guru, my makeup artist, as he made me look like the best and the most beautiful version of myself. He is an absolute magician and a supremely talented artist.  As for my outfits, I wanted my mehendi attire to be easy and flowy and so I  chose a beautiful crop top and lehenga by Vineti Bolaki. And, like most of the other girls, I have this ultimate lifelong love affair with Sabyasachi's clothes and I mean who wouldn't? Right!!!  I went to chose only my bridal outfit but ended up picking up my Sangeet outfit too.
I used WMG for literally everything, from selecting my wedding invitation vendors, mehendi artist,  planners and  to my photographers. For any bride to be, the app and the website is  a complete lifesaver :)" adds Tuhina.
---