Sikh Brides Who Totally Rocked Pastel Outfits At Their Wedding!
BY Sakshi | 18 Sep, 2018 | 44060 views | 3 min read
Sikh weddings are usually in the day, and there's something about them that looks so so beautiful- whether it's the simplicity, the colour scheme or the general brightness of it all, if there's one thing we've learnt, is that Sikh brides really know how to bring their A-game to the weddings! Pastel remains an ever favourite hue to wear on the wedding, and here are some brides who really rocked it well!
This gorgeous pastel bride in that drool-worthy lehenga!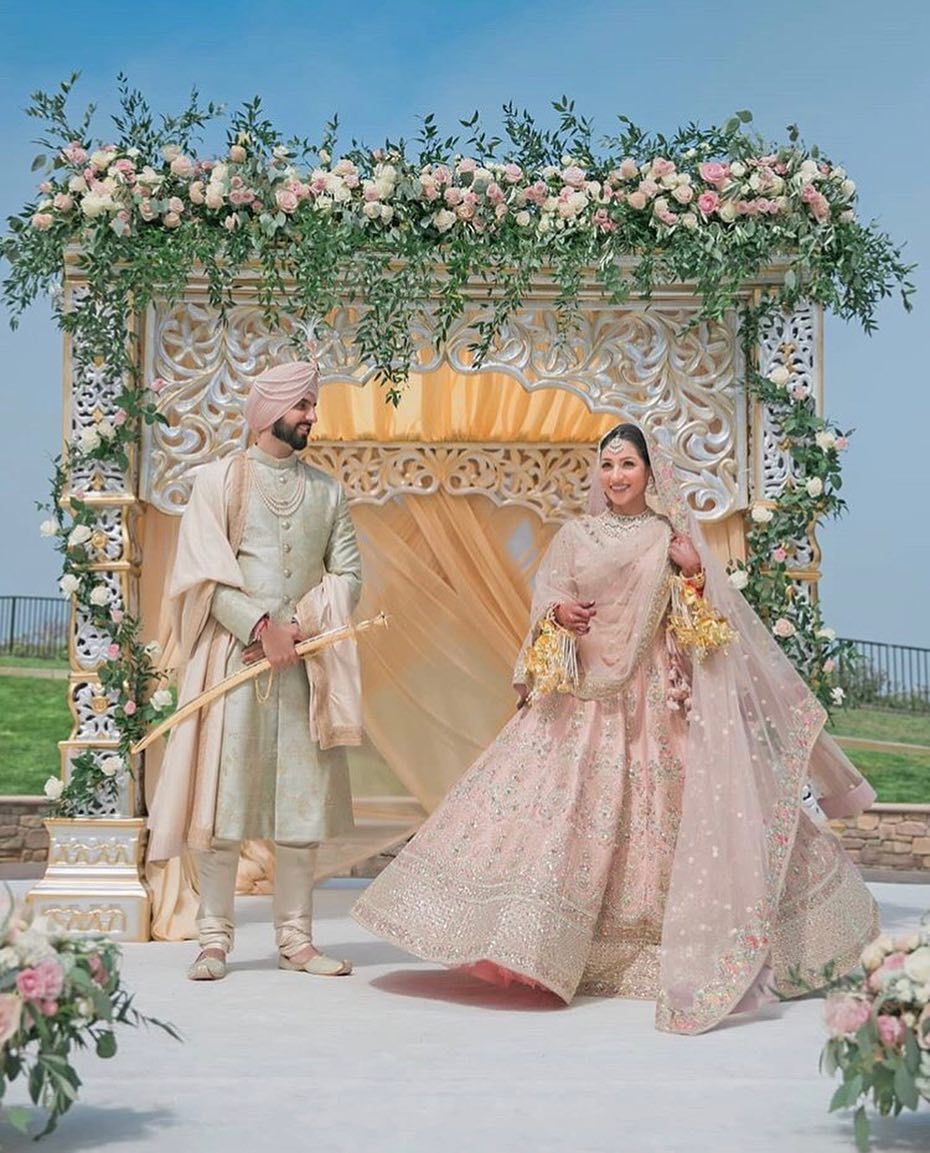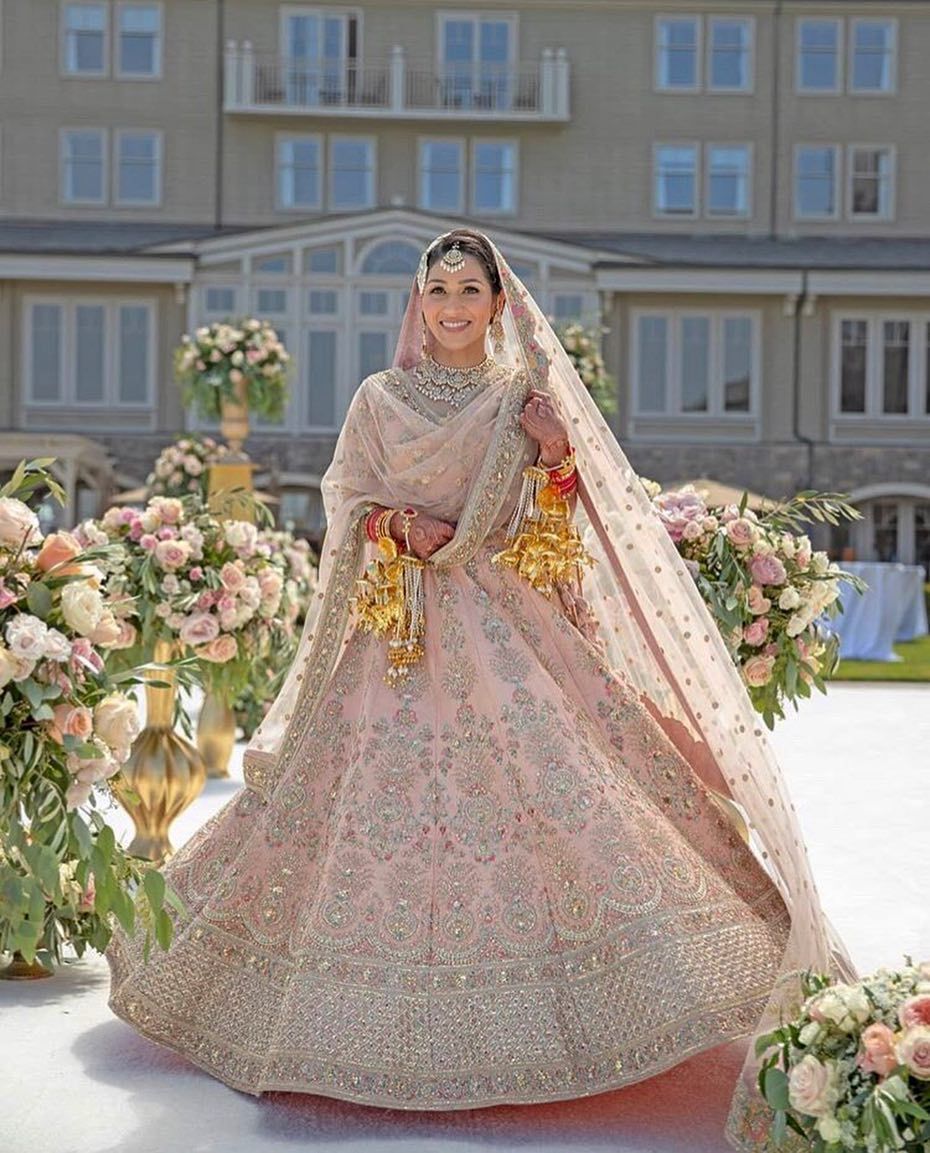 Image via @weddingdocumentary; Outfit by Sabyasachi Mukherjee★ 4.9
Wow! That's what we said when we first spotted this bride- everything about the wedding looks so magical!
Or this pretty bride in her peplum peach lehenga!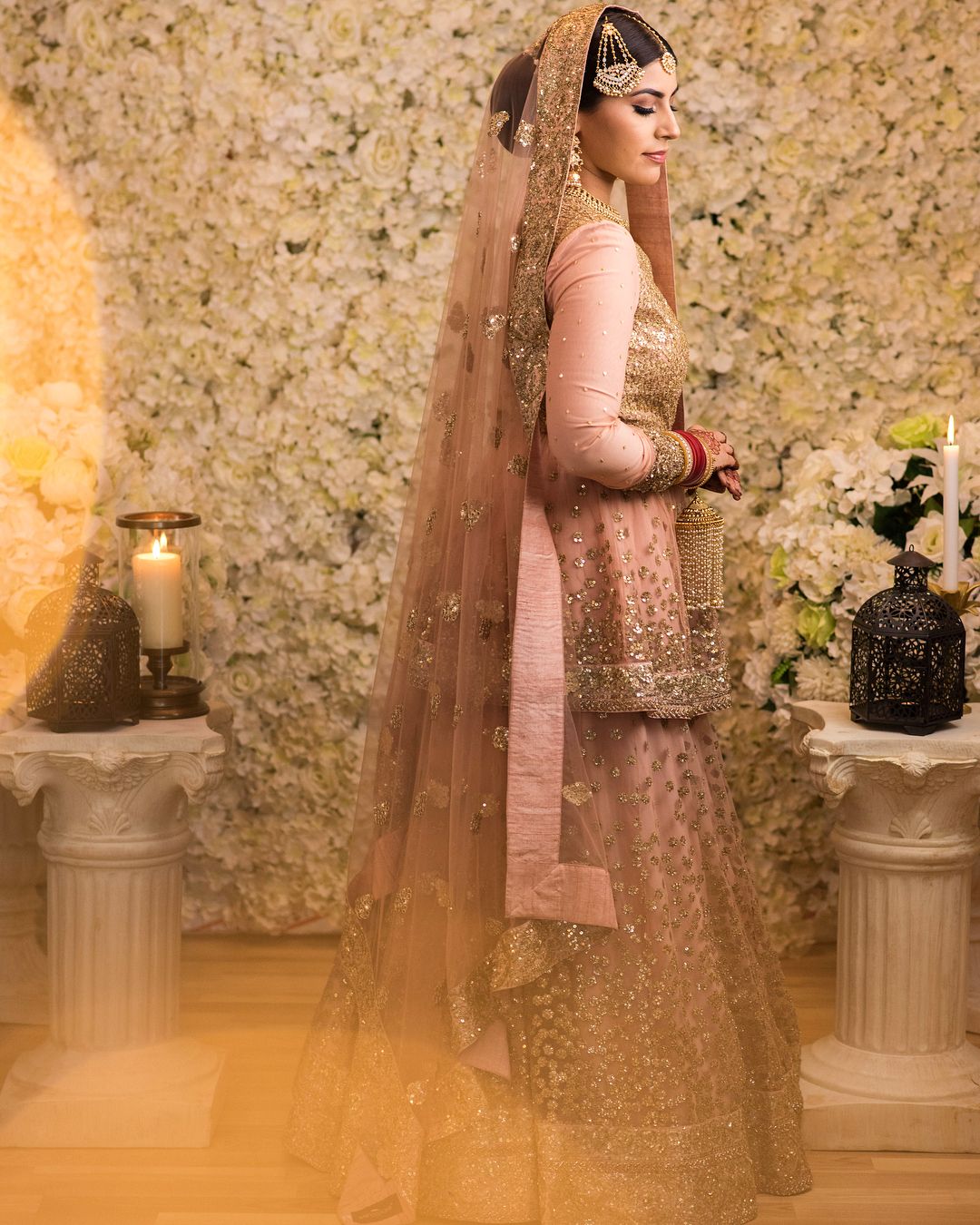 Image via @jas_.j; Outfit by Sabyasachi Mukherjee★ 4.9
Now how pretty is that? Love everything about it!
This bride with her subtle floral anarkali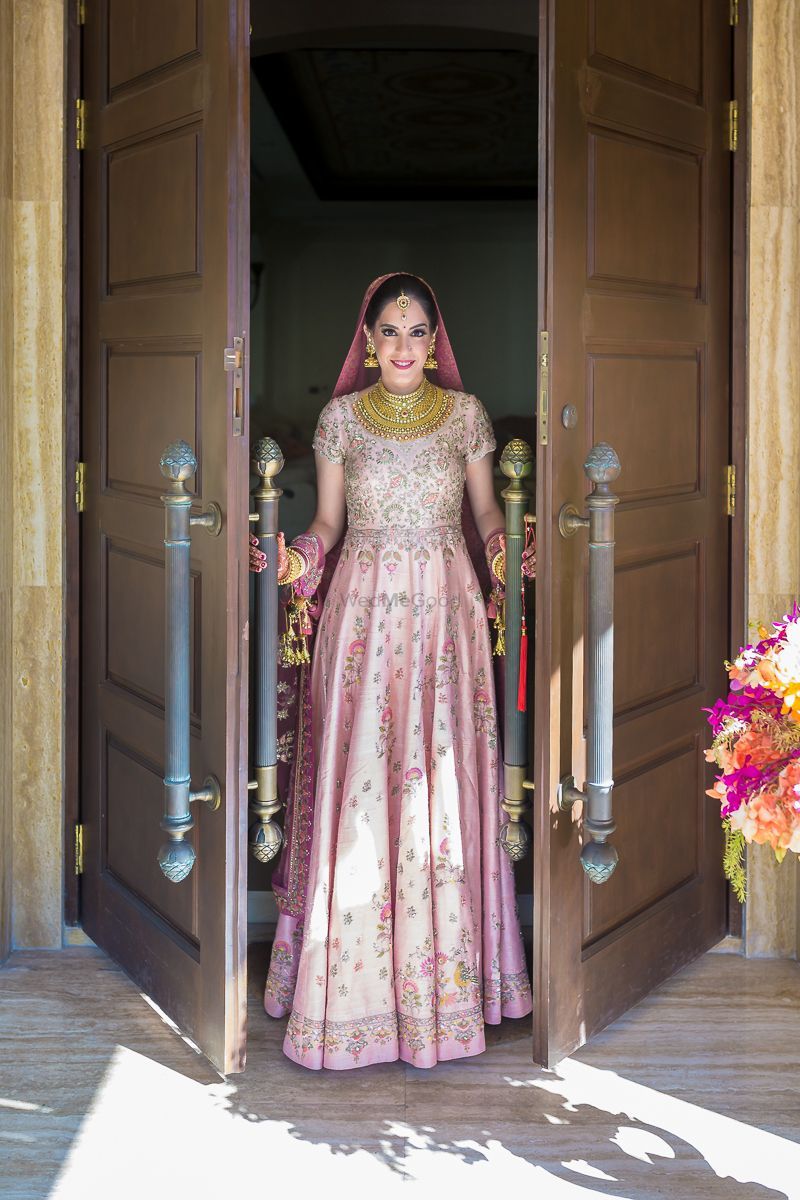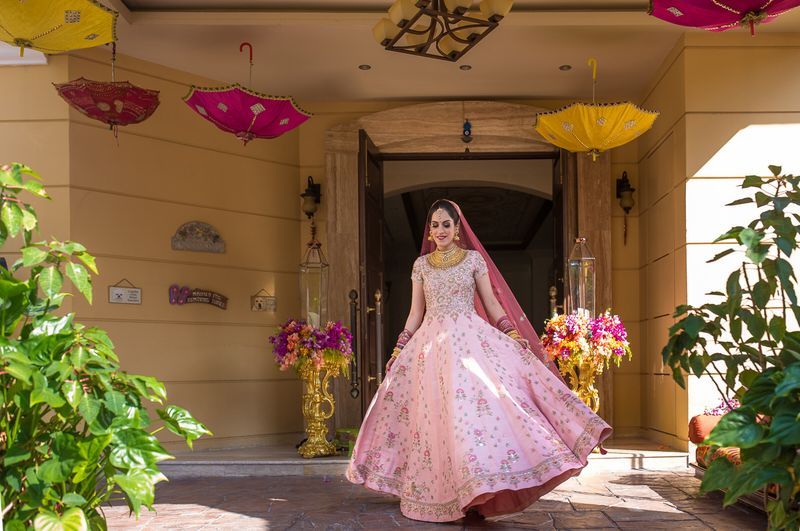 Image via Sid Wedding Photos★ 5
Hardly do you see a bride rock such a simple look but still look so glamourous!
This bride's ivory lehenga with a pop of pastel that remains one of our forever favourites!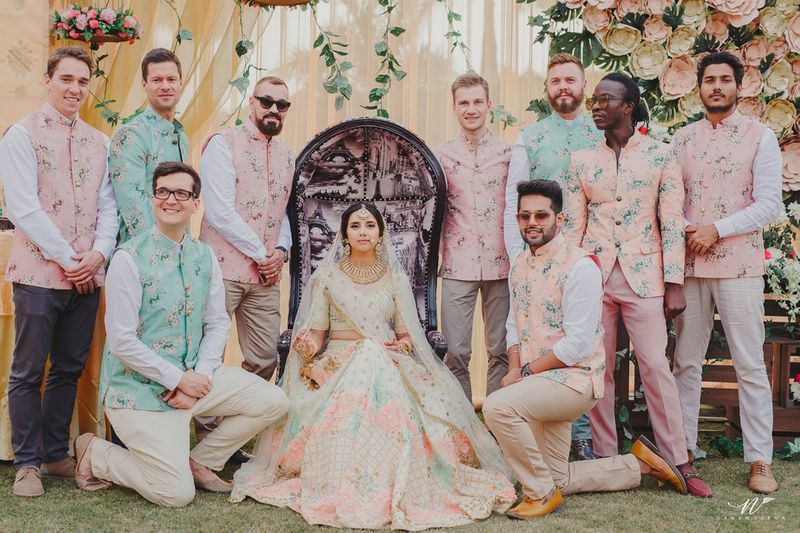 Image via Naman Verma Photography; Outfit by Sidhu Ji
Now isn't that one unique outfit? Designed by the bride herself- we love the pop of pastel!
This bride who wore sort of this dusty peach hue that was quite unique!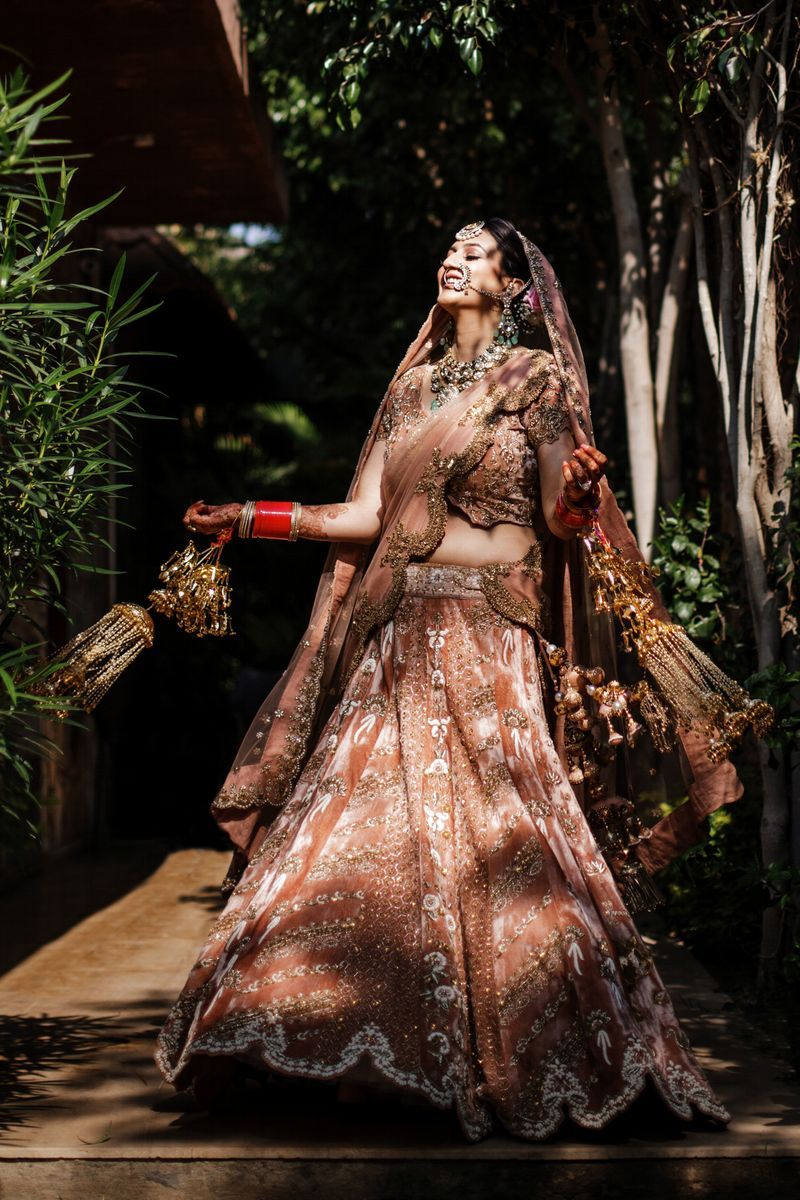 Image via Picsurely; Outfit by Gazal Gupta★ 4.5
Now that's one unique hue- so offbeat for a bride!
Actress Amrita Puri in her effortless lehenga!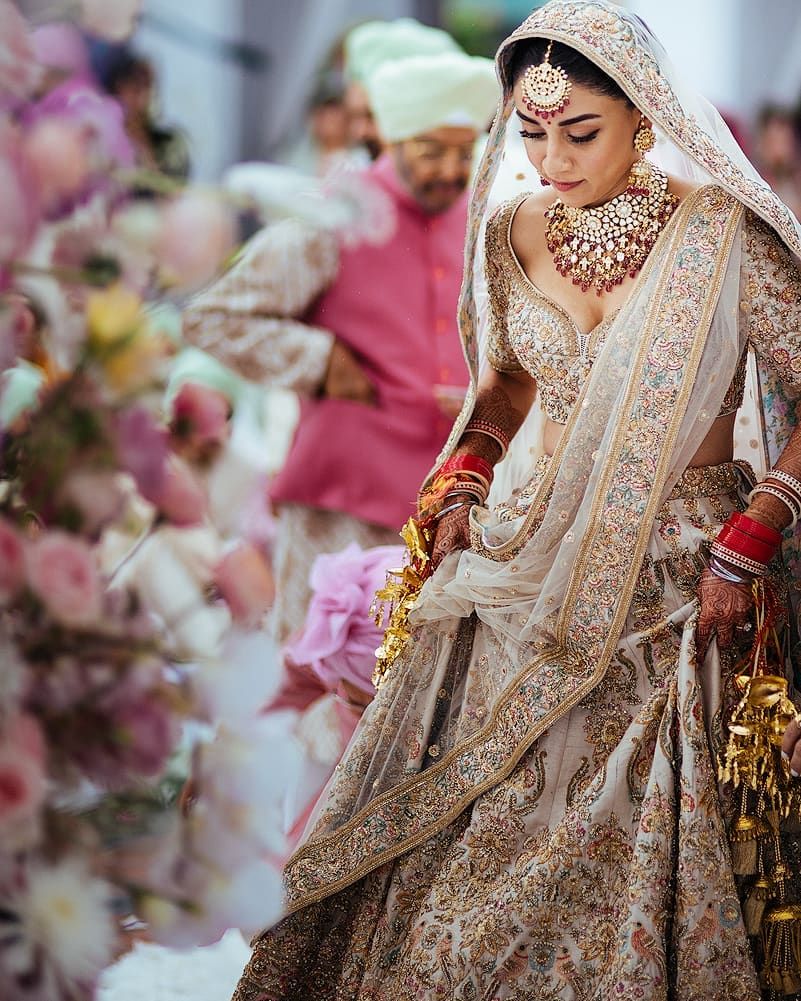 Image via rambalmur; Outfit by Sabyasachi Mukherjee★ 4.9
Another great pick, and that just might be one of our favourite Sabyasachi lehengas, ever!
This simple peach Anarkali that stands out!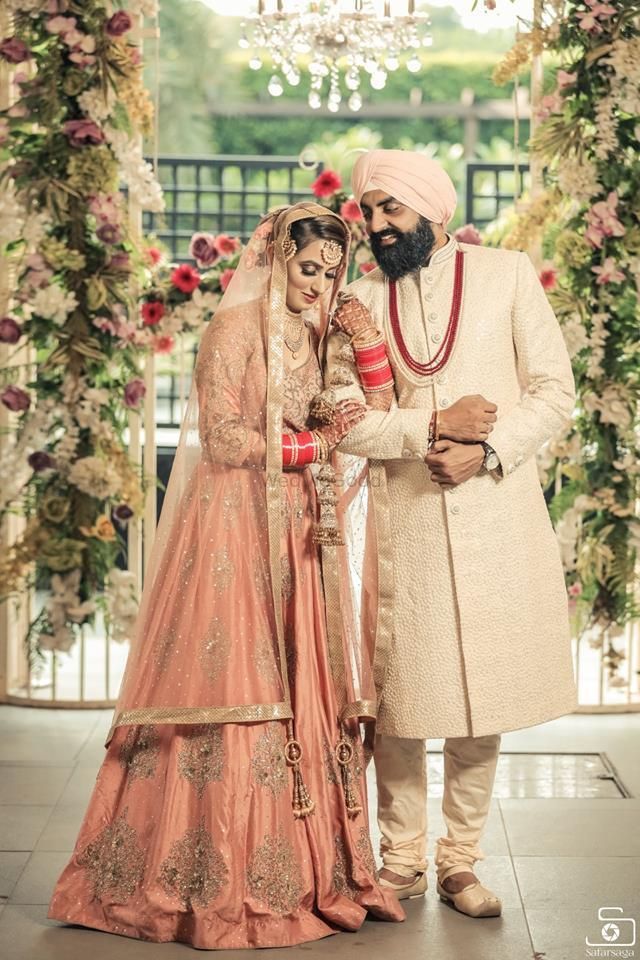 Image via Safarsaga Films★ 4.9
Peach is another hot fave hue for pastel brides, and why not when it looks so amazing! 
Or something a bit lighter perhaps, with lace doing all the talking?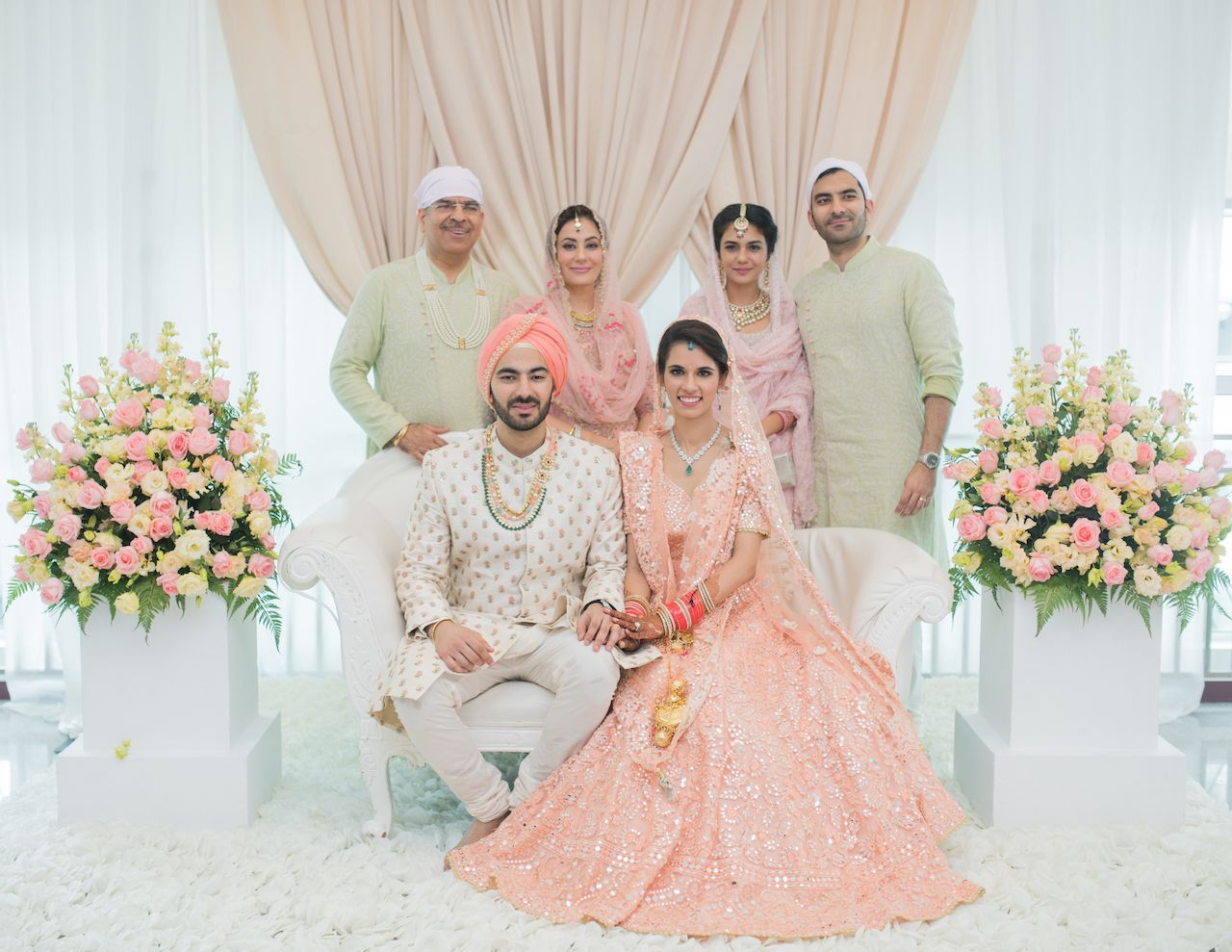 Image via Tuhina Chopra Photoworks; Outfit by Tamanna Punjabi Kapoor
That's another super pretty hue of peach we wish more brides would wear! Love how simple yet stunning she looks!
This bride with her dainty blush pink lehenga and contrasting jewellery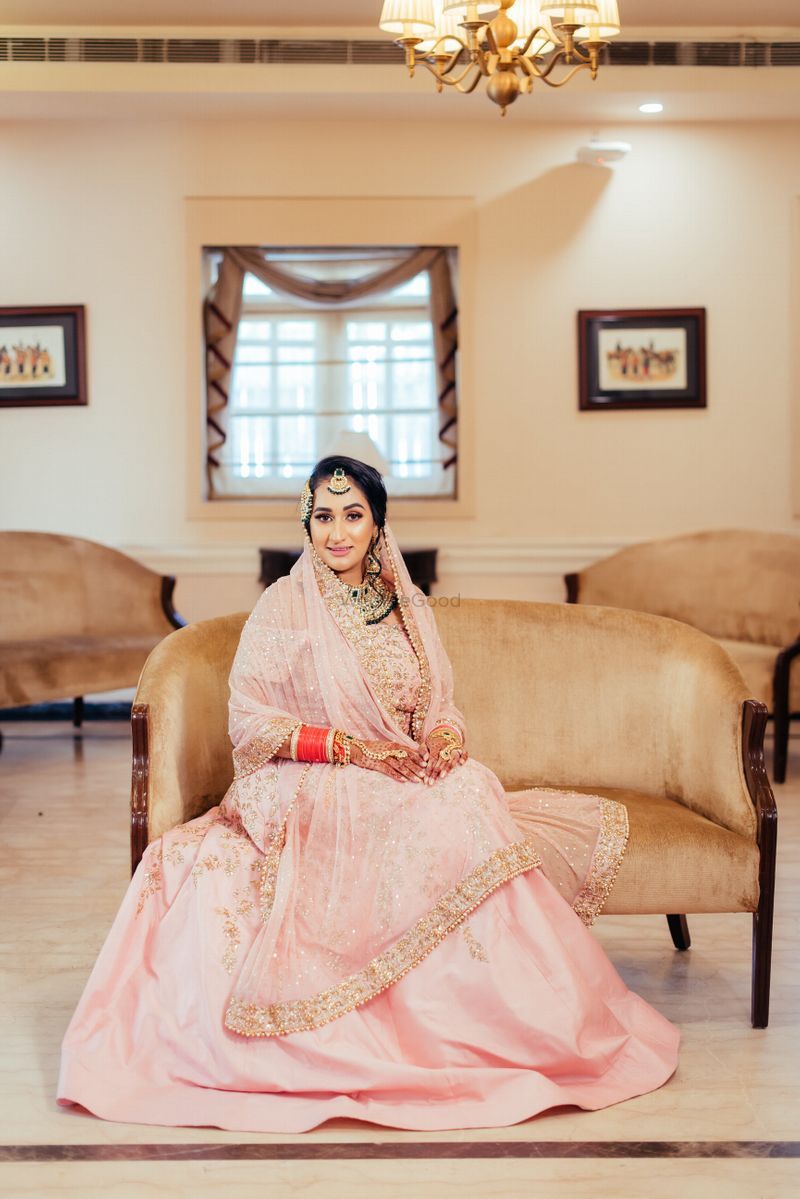 Image via The Wedding Conteurs★ 5
Now that's a very light shade of pink which we don't see many brides rock, but looks so pretty!
This bride who wore a pretty lehenga and some drool-worthy contrasting jewellery!
Image via Artcapture Productions★ 4.5 ; Outfit by Tarun Tahiliani
This bride also happens to be one of our favourites- such a gorgeous look from head to toe!
Or this subtle and pretty anarkali- light pink with silver work!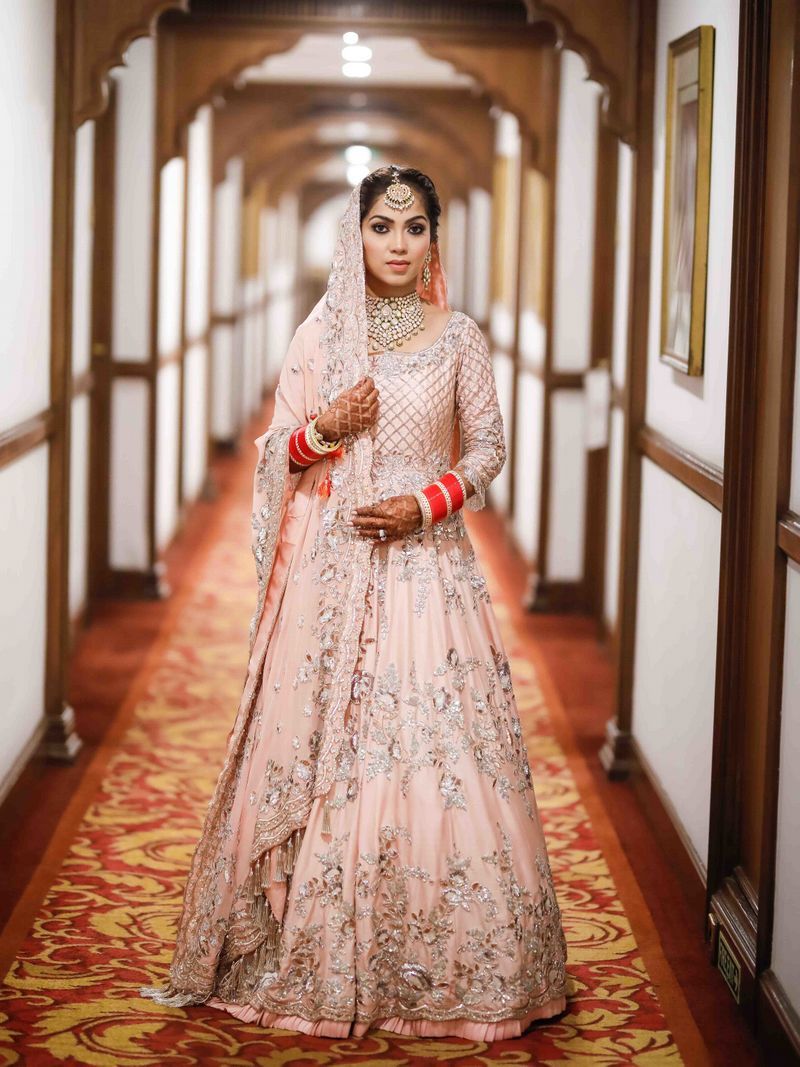 Image via Happyframes; Outfit by Manish Malhotra
Most of the brides we see pair their light pink outfits with gold work, but this one was different and so pretty!
This one who wore a lilac suit designed by her mom!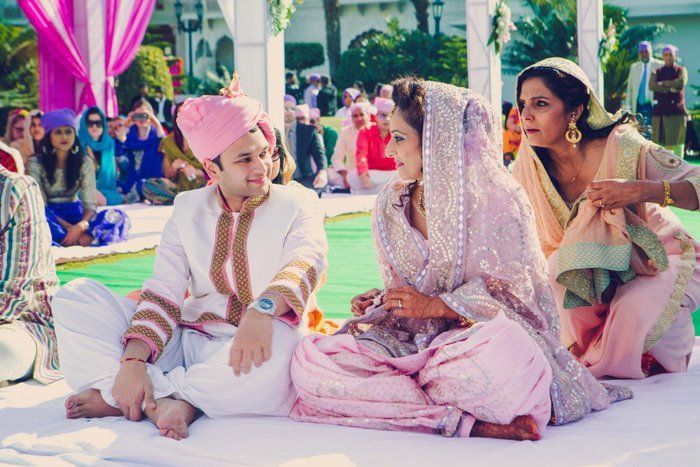 Image via Romesh Dhamija Photography; Outfit by Sharon Walia
Now that's a bride who really stood out- and her outfit was a replica of her mom's wedding outfit, designed by her!
This bride who even had pastel kaleere matching her lehenga!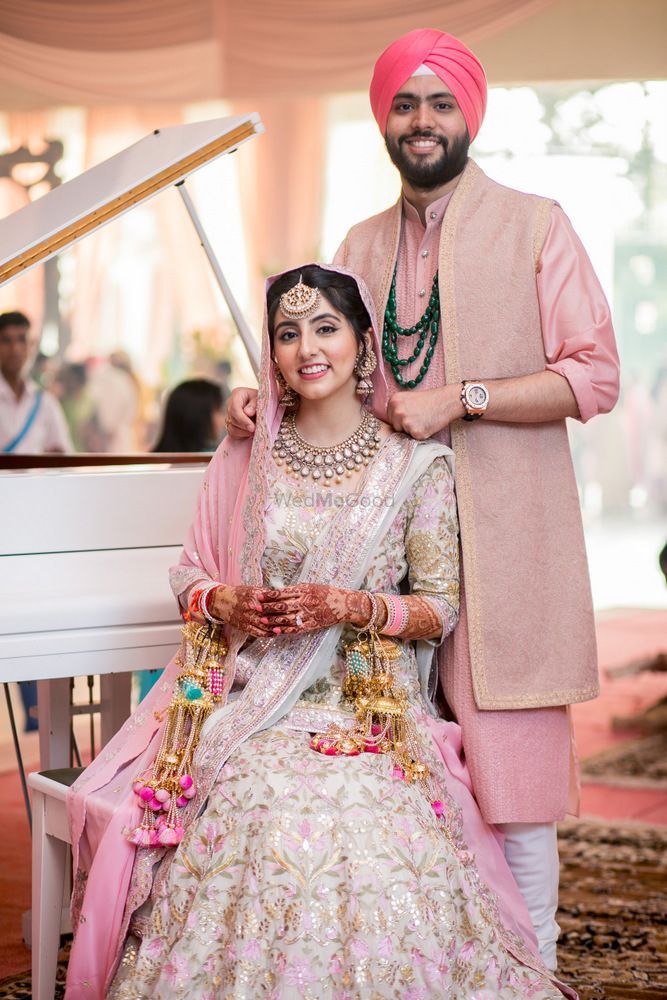 Image via Colorblind Production; Outfit by Surekha Jain
Another super pretty lehenga, with ivory as the base- and don't miss the matching kaleeras!
This bride who mixed and matched two hues of pink for a beautiful effect!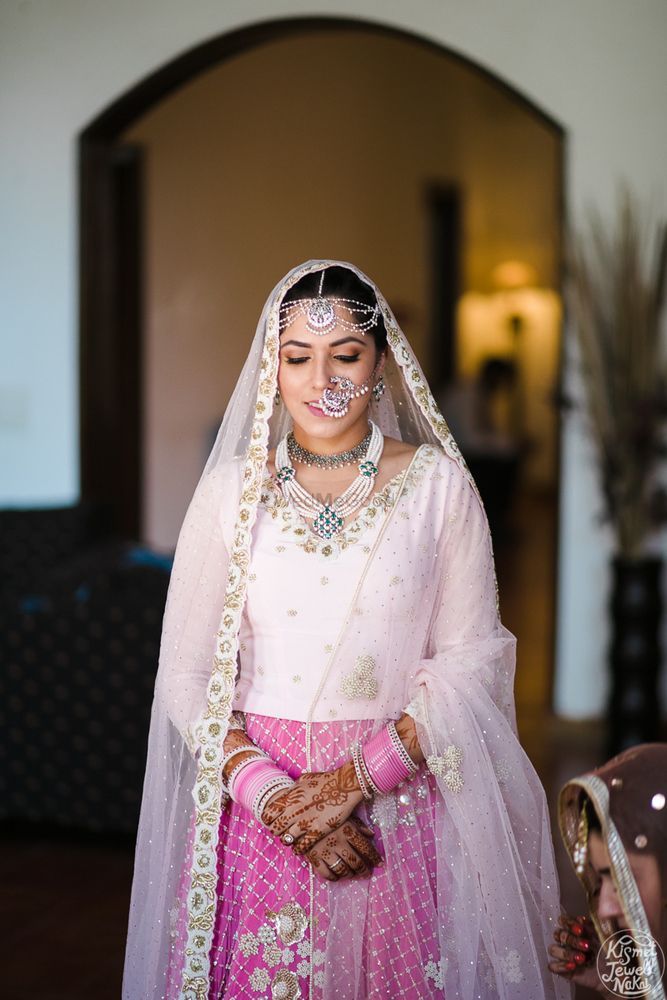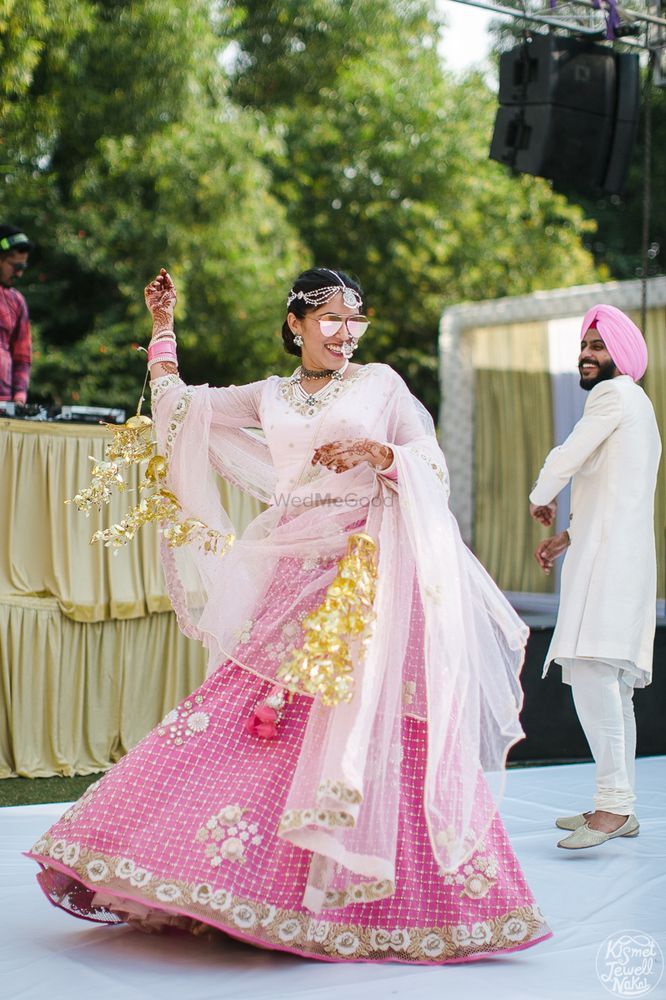 Image via Kismet Jewell Nakai Photography ; Outfit by Nina B
She designed the outfit herself, and love the simplicity of it!
This bride who added a pop of turquoise to her look which worked so well!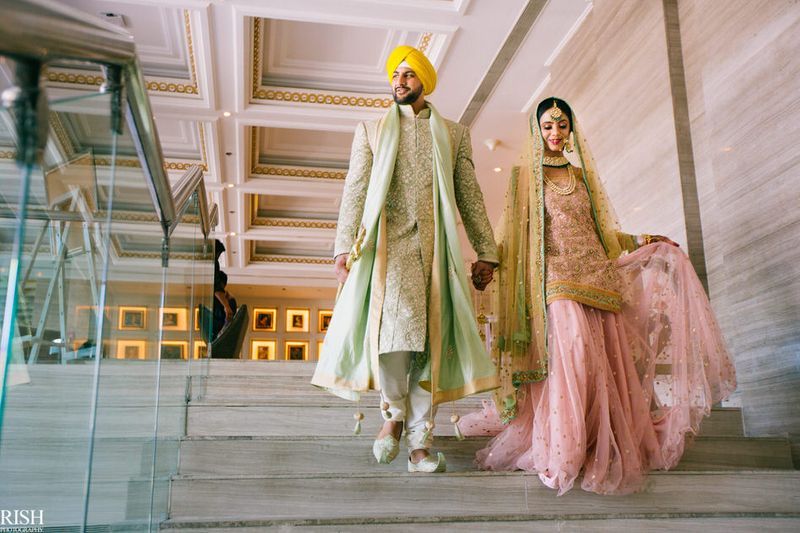 Image via Rish Photography★ 5 ; Outfit Self-Designed by Bride
Another creative bride, and love that pop of bright colour to match the groom!
ALSO READ: 5 Things Every Bride Can Learn From Sikh Brides!