SPOTTED: The Coolest And Funkiest Bar Ideas That Will Leave You Refreshed For Sure!
BY Soha | 25 Aug, 2018 | 386 views | 3 min read
We are huge fans of interesting decor! You know, corners done so creatively that they are on everybody's Instagram accounts post the wedding week and decor elements that are oodles of fun! So we did what's one of our favorite things - we went digging on the internet and found some of the most interesting and creatively done bar decor ideas! 
This One By Rani Pink That Set The Level Sky High
Some Boombox fun to add quirk to your celebrations!
Or This One That's Less Fancy But Still So Cute!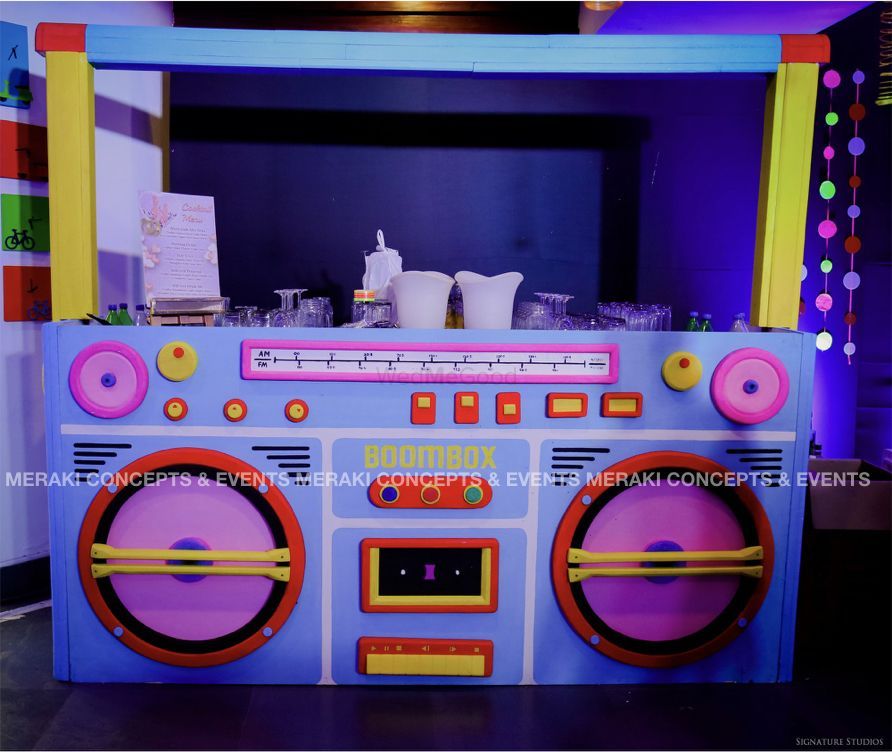 Planned by Meraki Concepts & Events
Doesn't this one look like a little transistor? Loving how this one is so compact and colorful!
This One That Reminds You Of A Big Fat Punjabi Wedding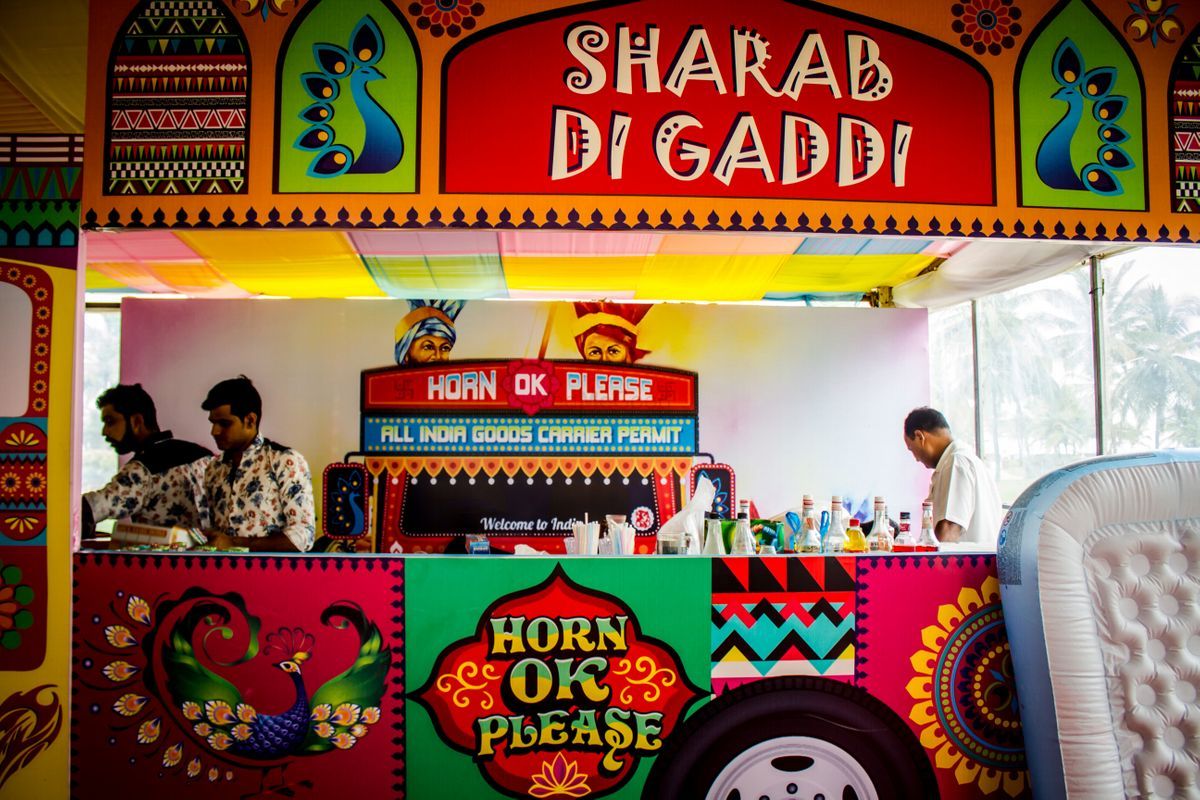 Planned by Mpire Weddings★ 4.8
Come on, we all have at least one been to a Punjabi wedding where a sharaab di gaddi followed the baraat, to get all the baraati's grooving, haven't we?What happens when the gaddi becomes a part of the wedding decor!
How About 'Truck'-loads of Alcohol. Literally!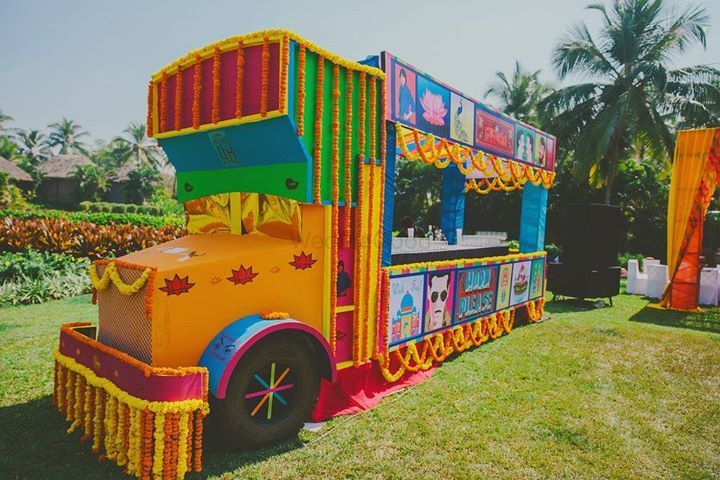 Decor by  Purple Tree Events Solution★ 4.9
Or how about a truck, instead? It won't only look aesthetic and fun, but imagine - extra space = more alcohol. Win Win!!
 Or This Caravan-Bar That's Perfect For All The Travel Enthusiasts!   
Oh well, this is both cute and unique. A trailer with alcohol will add a kitsch detail to your wedding decor!
How About This One With The 80s Vibe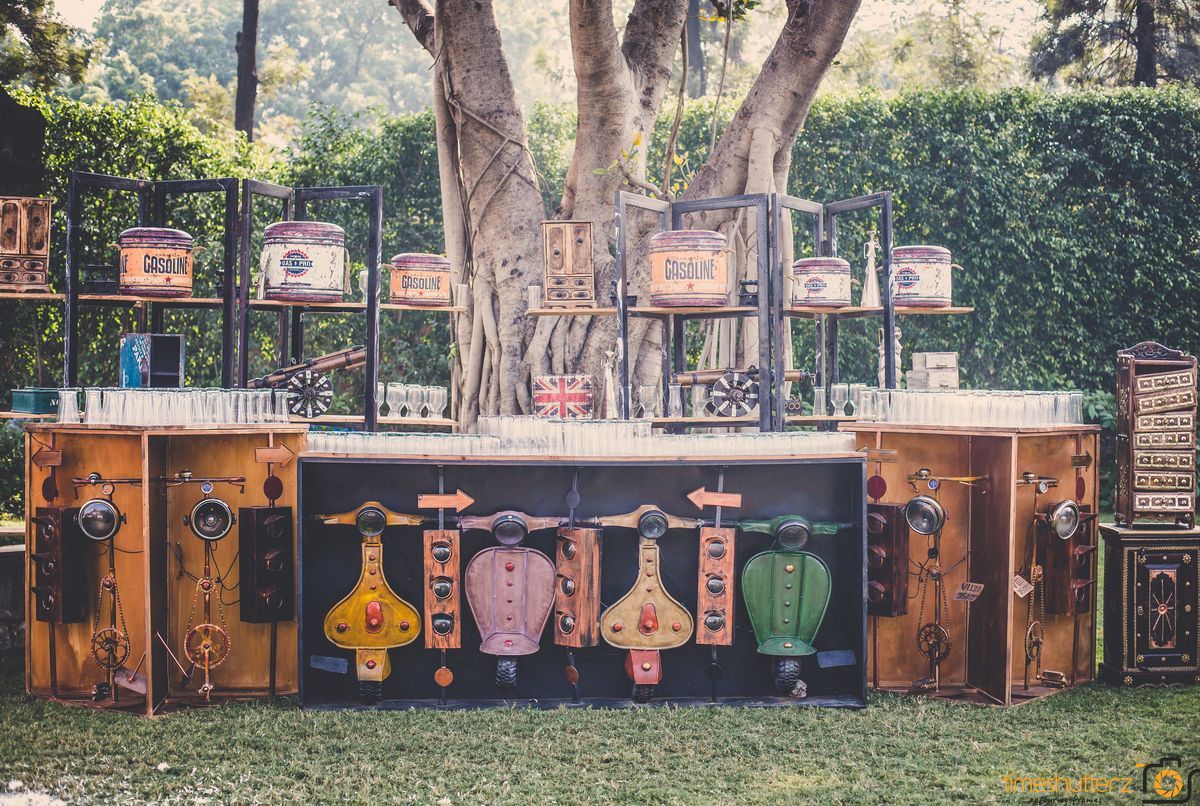 Clicked by Time Shutterz★ 3.7
We can look at those cute scooters for a long, long time! Love how this set up is understated, with a nostalgic vibe but so impactful!
How About Some Quirk & Lots Of Color!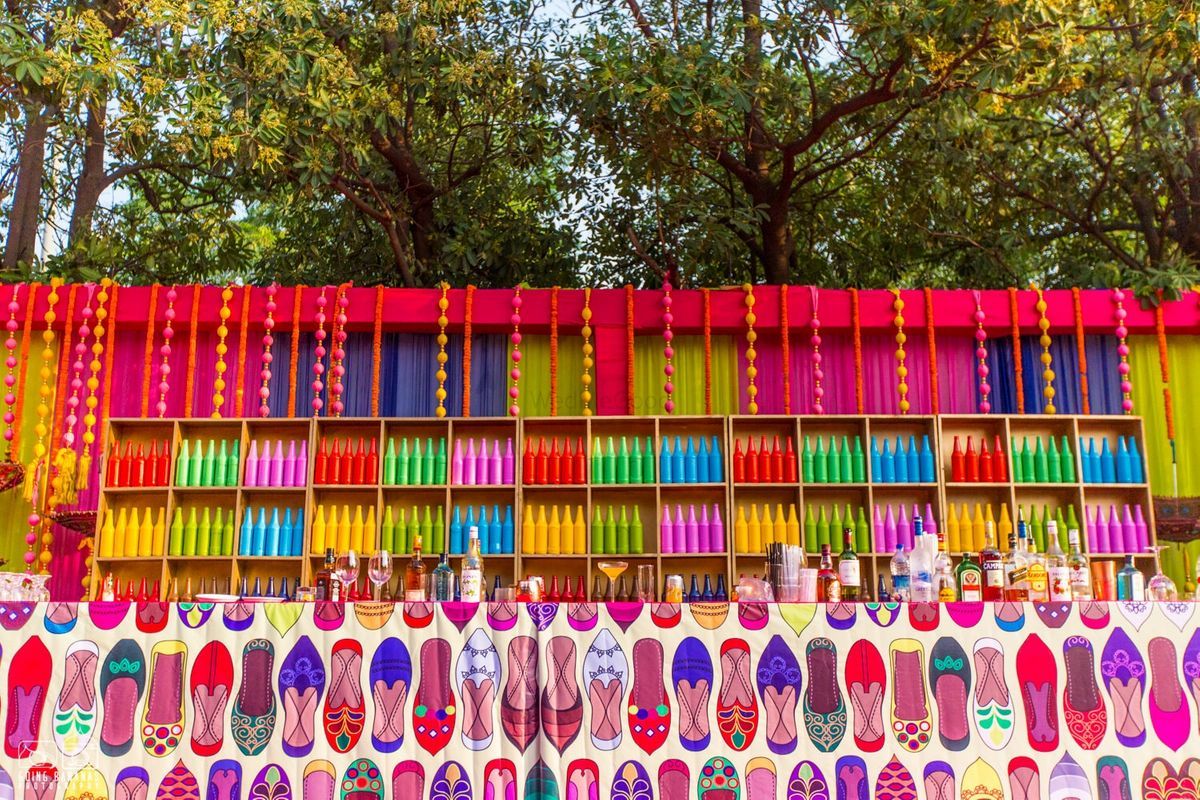 Decor by Abhinav Bhagat★ 5
Well, there's never a good time to enjoy a drink! And a little color never hurt! 
Or This One That's So Unique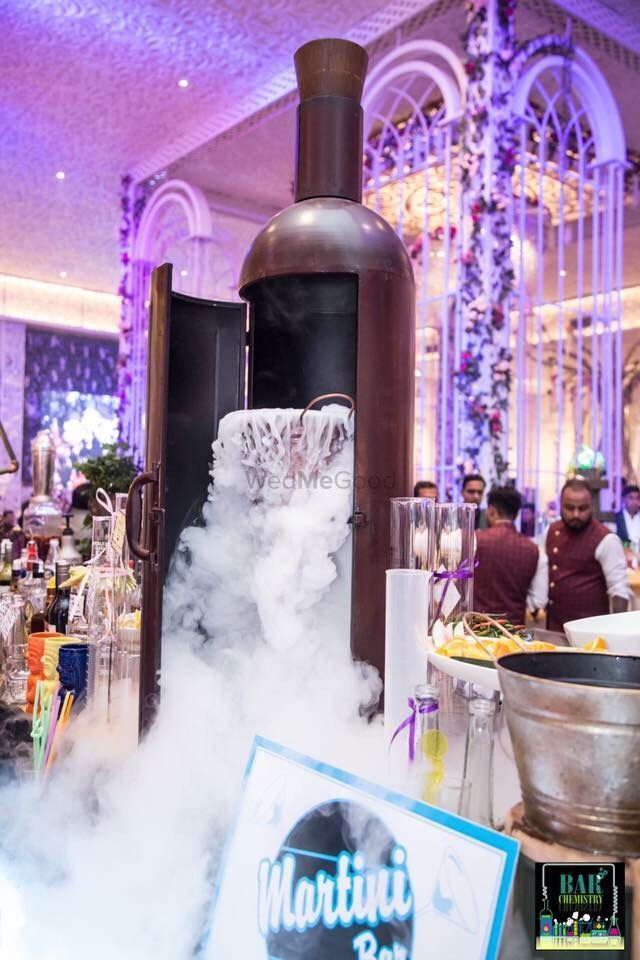 Planned by The Grand Affair Events★ 4.8
#molecular gastronomy #bar decor #martini bar #liquid nitrogen bar #Unique Props #Themes #Wedding #North Indian Weddings
This one that's taking us back to our Chemistry lessons! Bar tending is both an art and science- that's also what this molecular gastronomy bar says! We love the unique idea with this martini bar and give this a thumbs up from our end!
This Chalk-board Bar Decor That's So Cool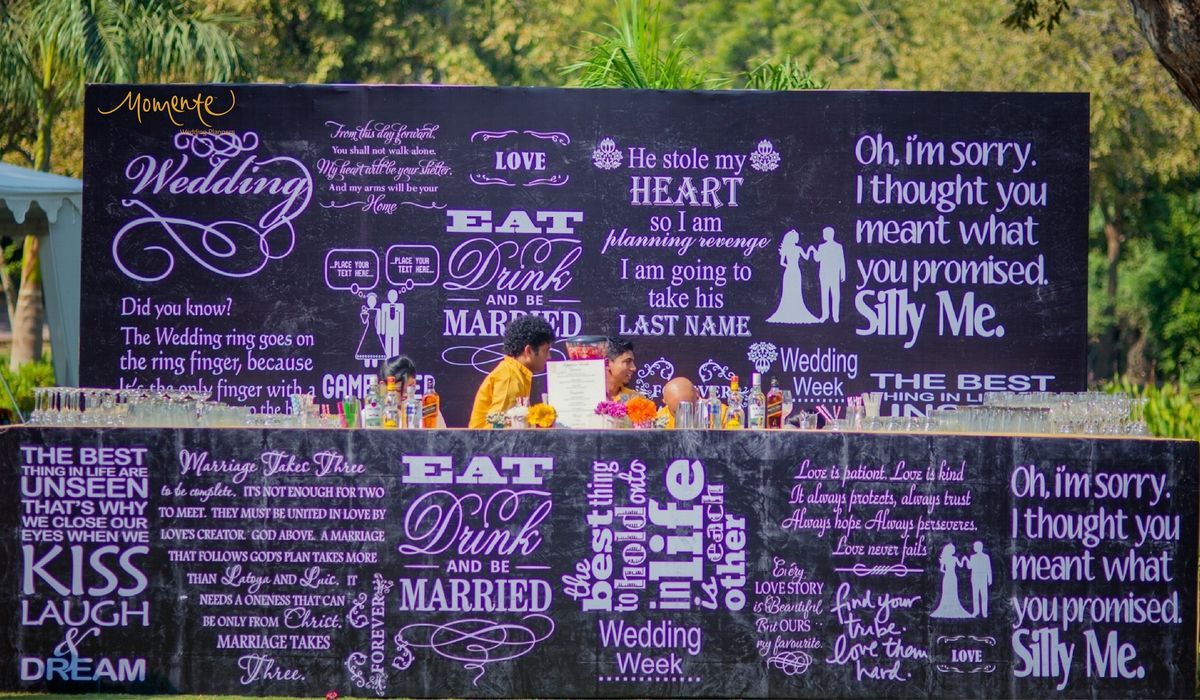 Planned by Momente Wedding Planners★ 5
Simple and interesting - this one is perfect for the couple who wants to include interesting counter ideas in their decor but nothing too dramatic or fancy. 
How About This One That Shines Bright With The Marquee Lights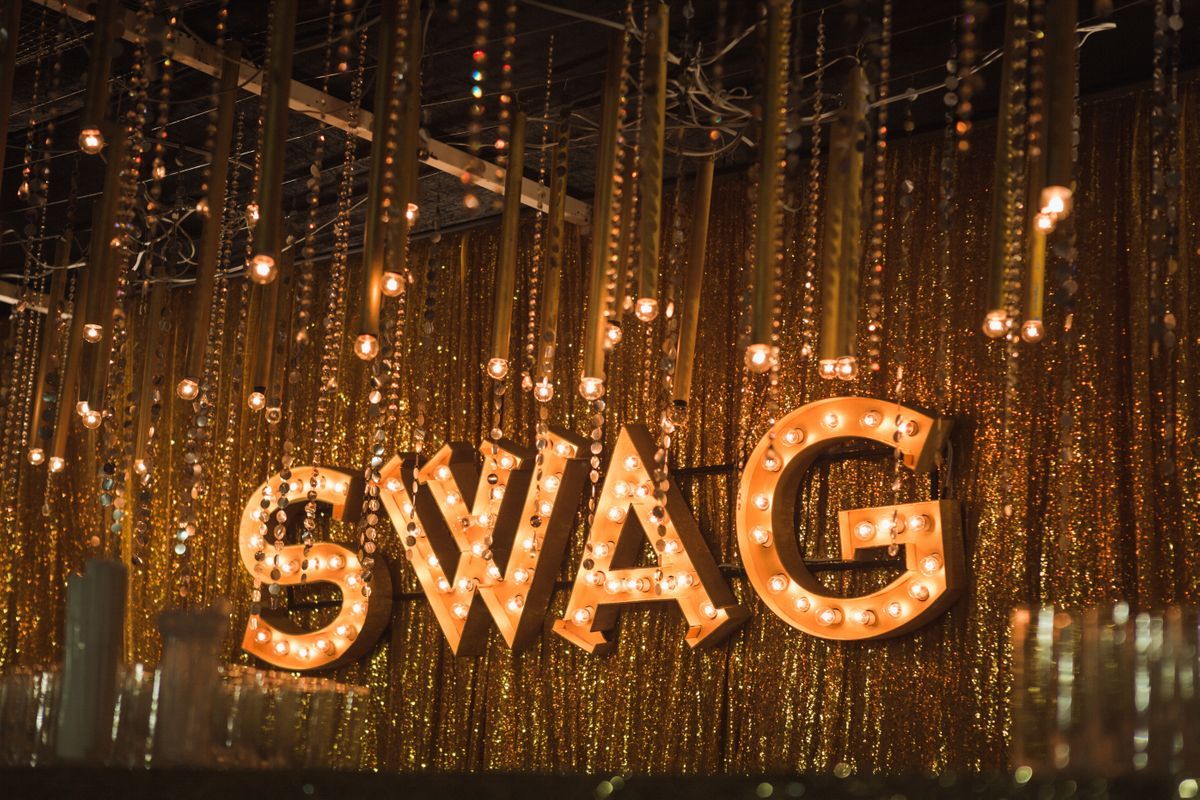 Planned by F5 Weddings★ 4.9  
A Bar With Customized Cocktails? Yes, Please!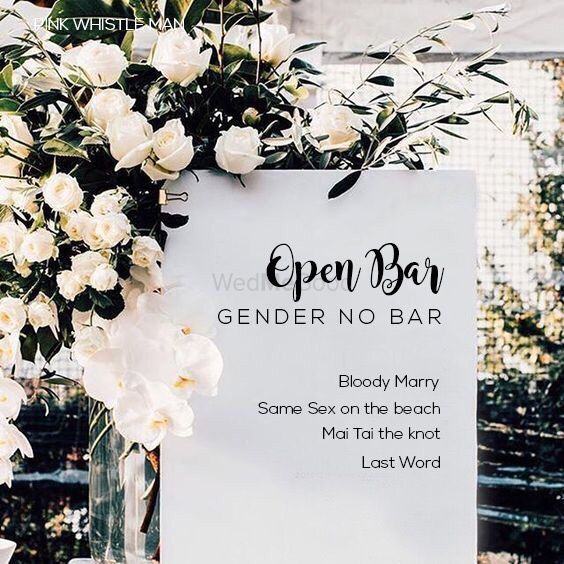 Invitations by Pink Whistle Man★ 5
A Hashtag-able Word On A Wall of Greens?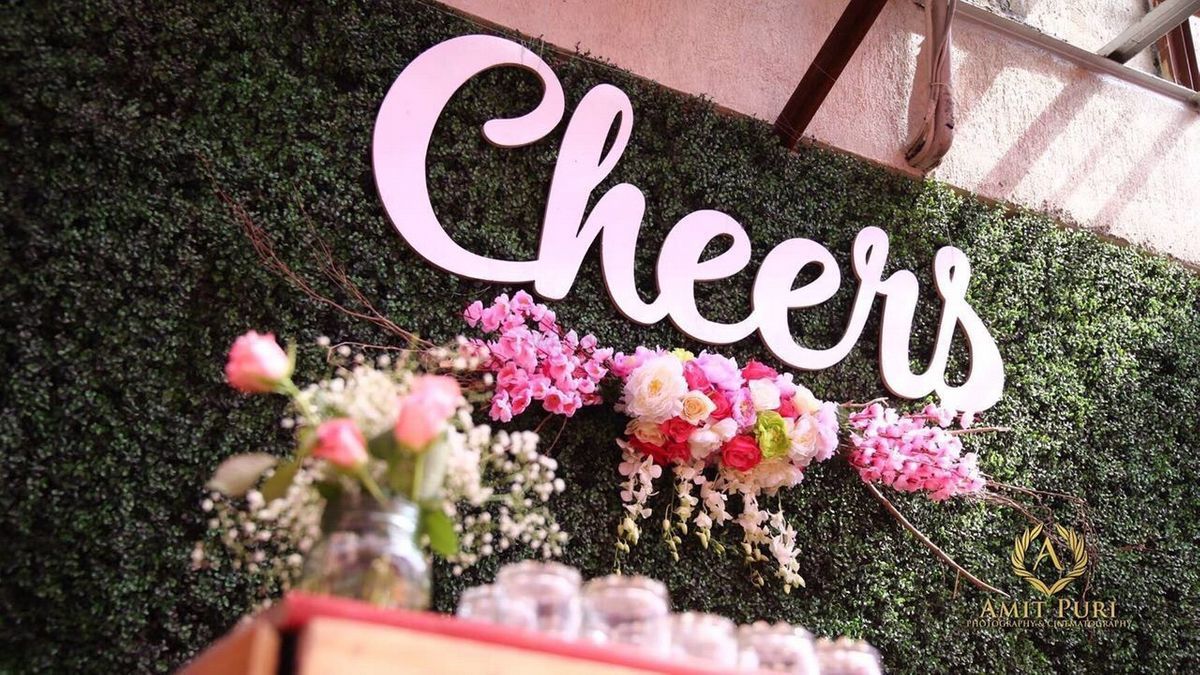 Planned by DNS Events
How About Some Quirk?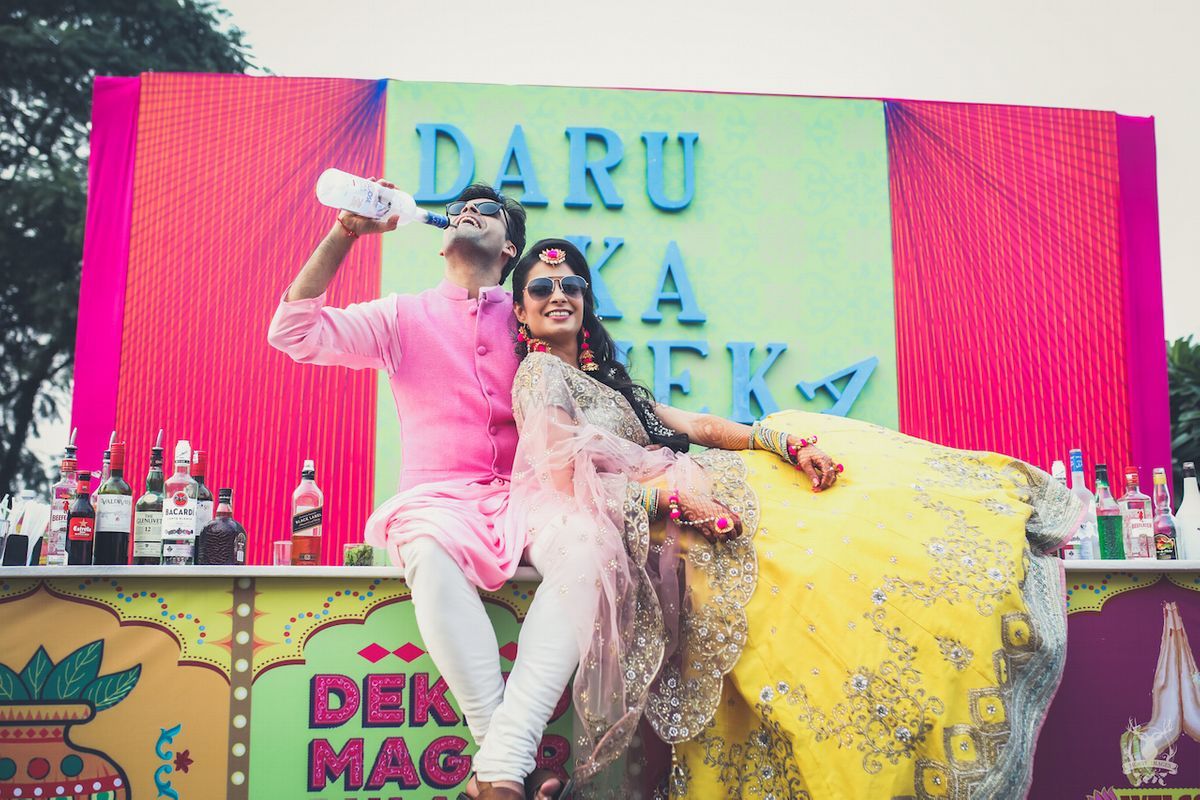 Shot by Morvi Images Photography★ 5
For more inspiration, download the @wedmegood app to find your dream team of vendors for your wedding!