Stunning Phuket Wedding With A Bride In Shimmery Gold!
BY Latha Sunadh | 31 May, 2017 | 398 views | 4 min read
It was a few weeks ago when we noticed the same photos cropping up all over Instagram again and again. Peachy decor with hints of plum, and a bride in a shimmery gold outfit. We knew we had to see more of this wedding and boy are we glad we did - this beautifully designed wedding in Phuket was picturesque and delicate. Things to note:  the beautiful floating mandap. Photography by Shades Photography★ 4.6  was beautiful!
Meet Mugdha & Pranav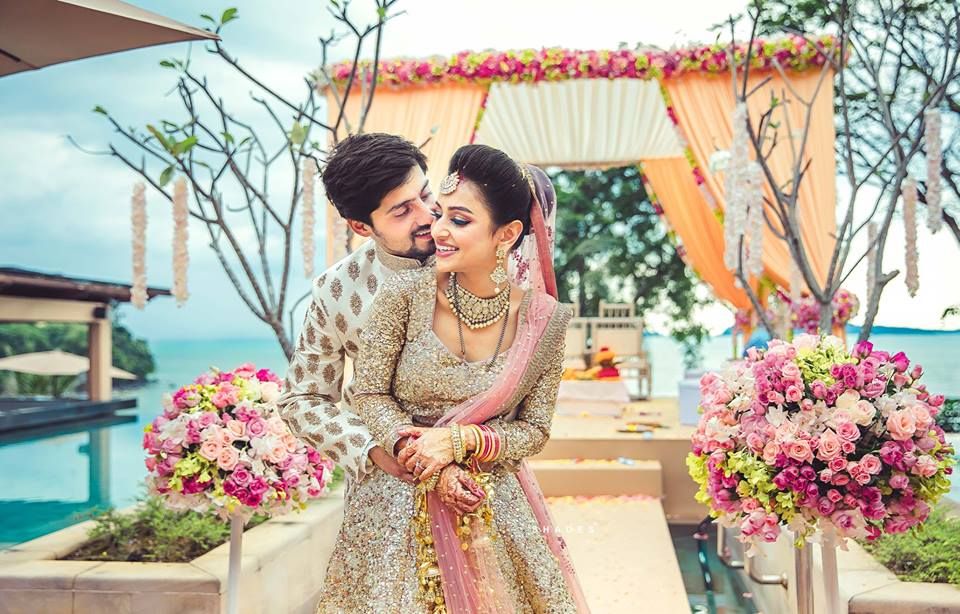 "We met in high school in 2004. I was the new girl in school and he tried really hard to get in touch and after months of trying, we spoke. Several chat conversations and phone calls later, he finally mustered the courage to ask me out. Since then there has been no turning back. We have been dating for 12 years" explains Mugdha. 
"On 18th December 2015, Pranav planned and executed the best fake high-school reunion.  I was informed by one of my old high-school friends living in Delhi that she had heard about a reunion that was going to happen in school. Obviously, I mentioned this to Pranav but he told me he was out of town for work and that he couldn't attend the reunion. On the day, two of my friends offered to pick me up from my place, meanwhile, at the high school, some of my close friends and Pranav were waiting with a huge marry me sign inside the school.  At the exact spot where he saw me for the first time, he got down on his knee and asked me to marry him.  :)
And this wasn't even the end. On our ride back from the school, he surprised me again by telling me that he had an engagement party planned for the following weekend at the Palace Hotel in Dubai with all my friends and family flying down from all parts of the world. I had a week to get my head around it and to get prepped for it. It literally couldn't have been more perfect!" adds Mugdha. 
The Mehendi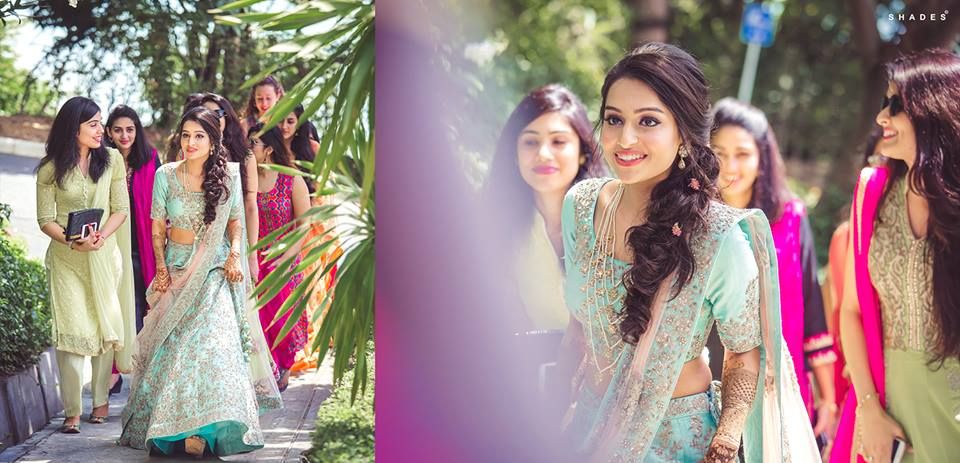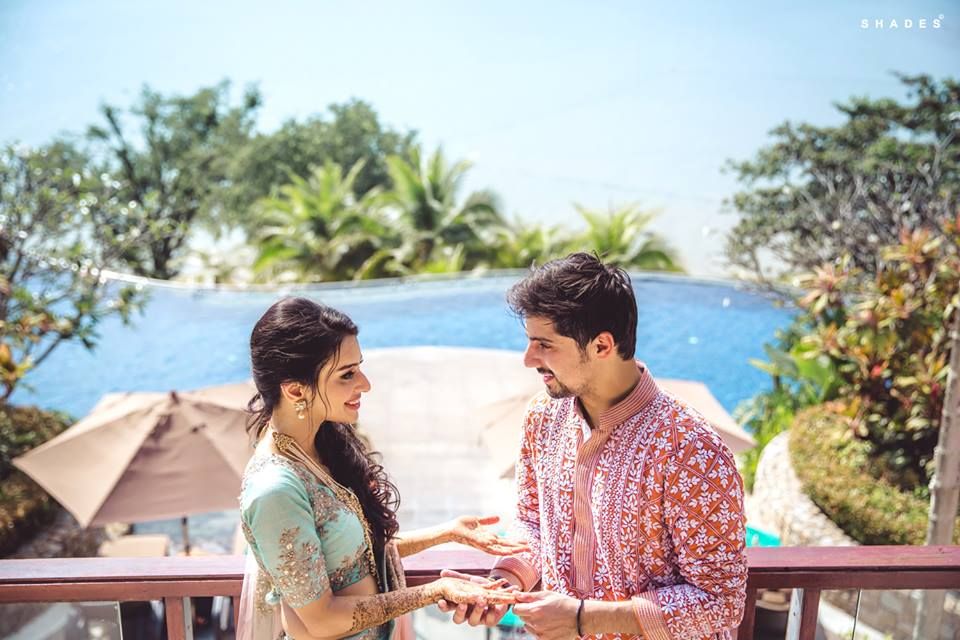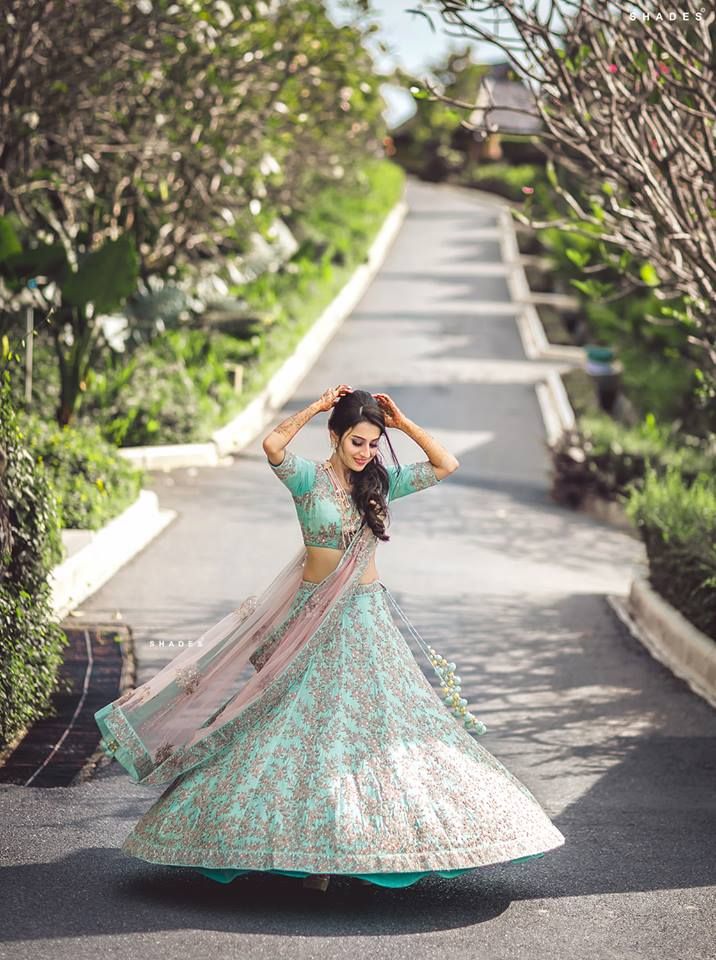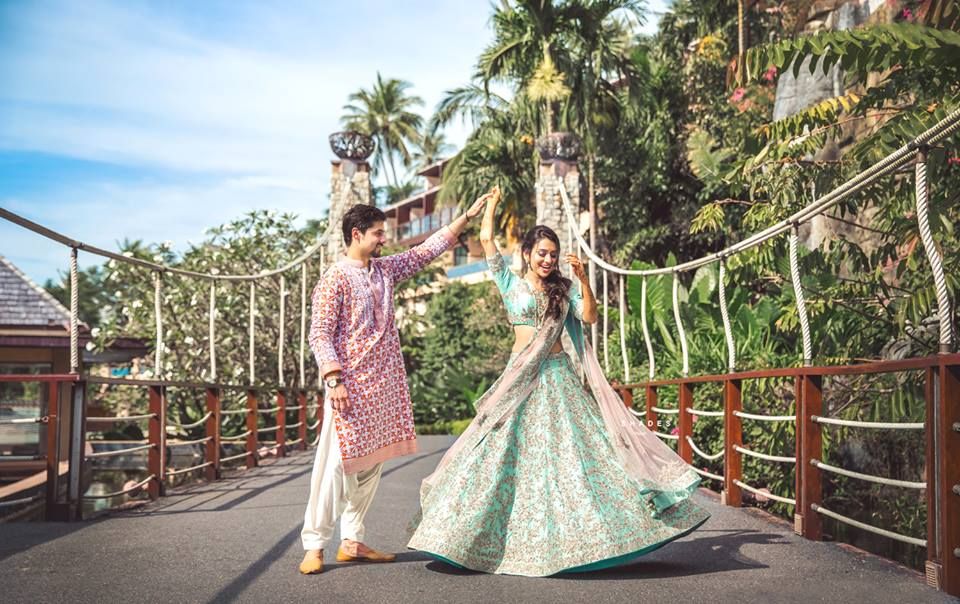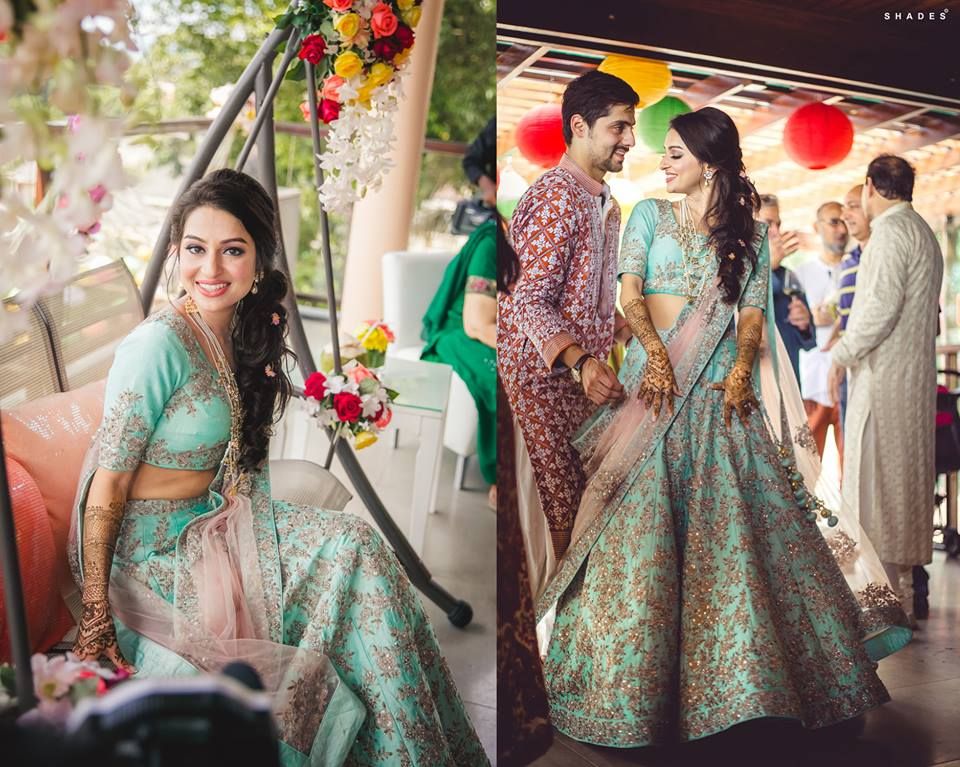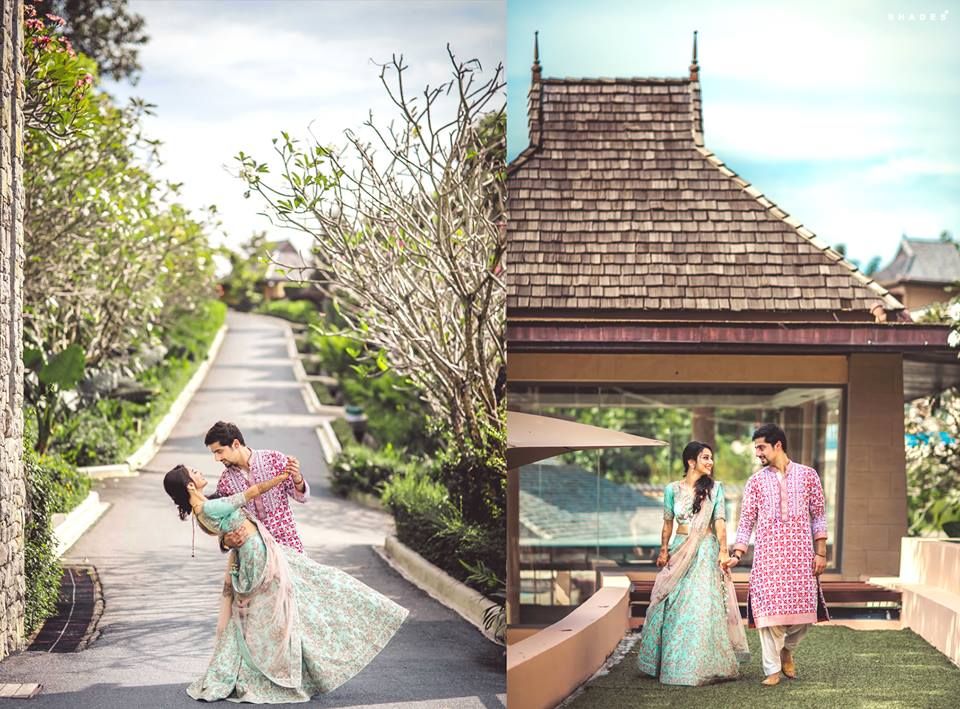 The Wedding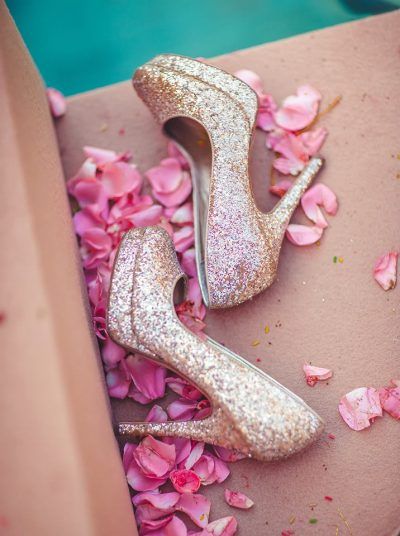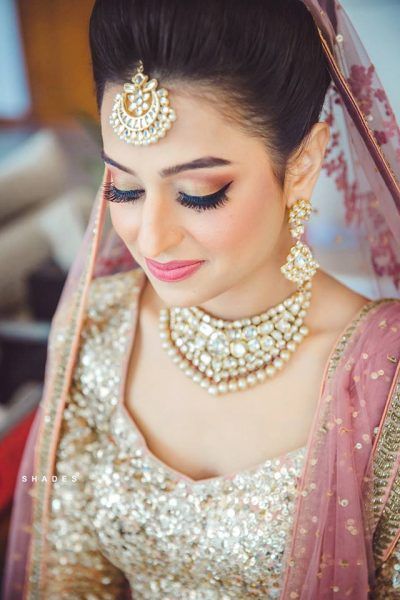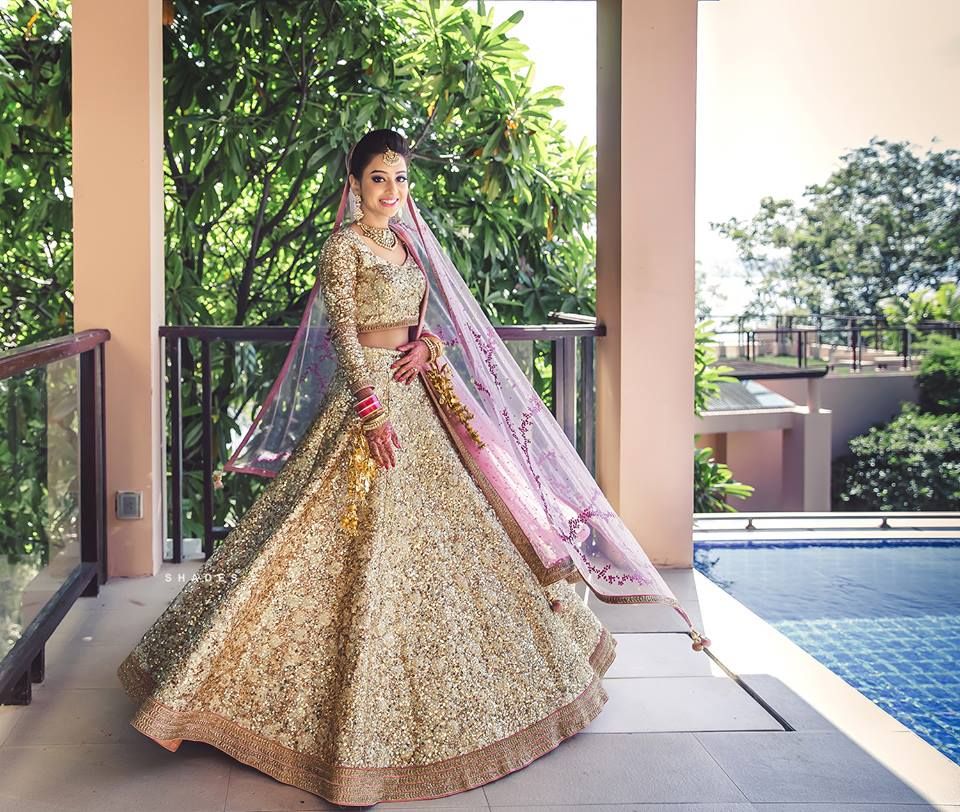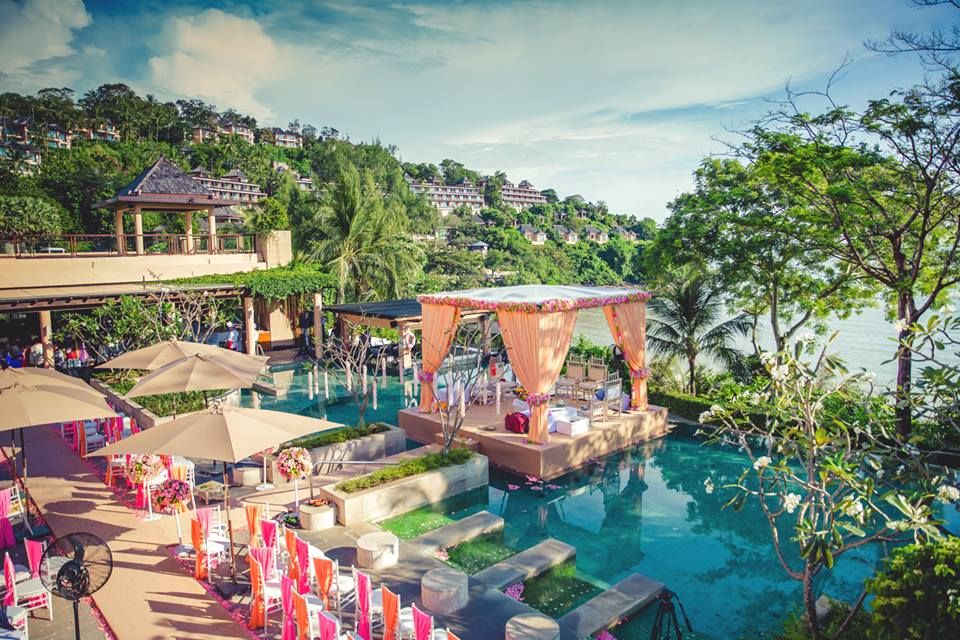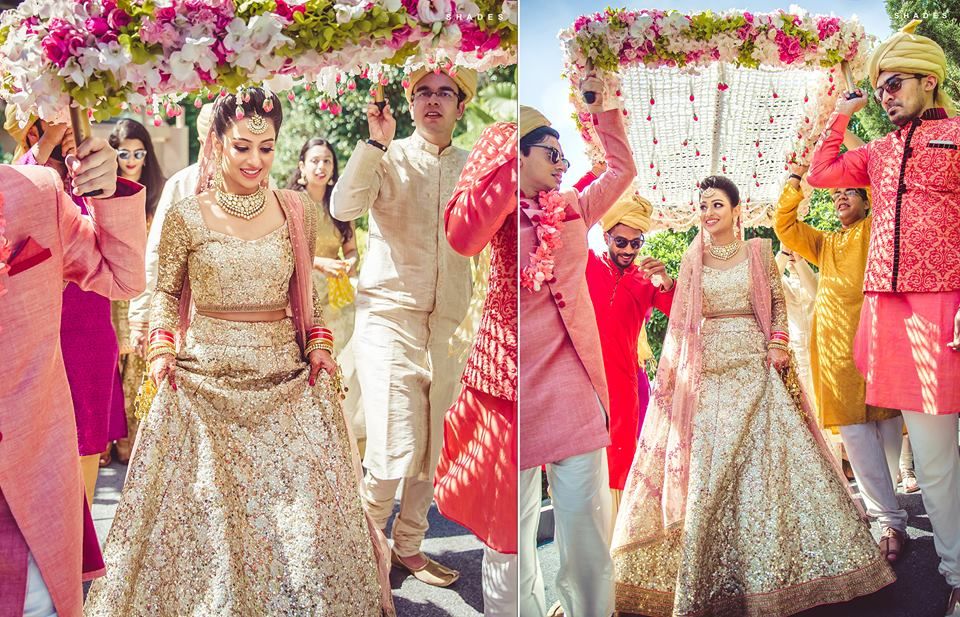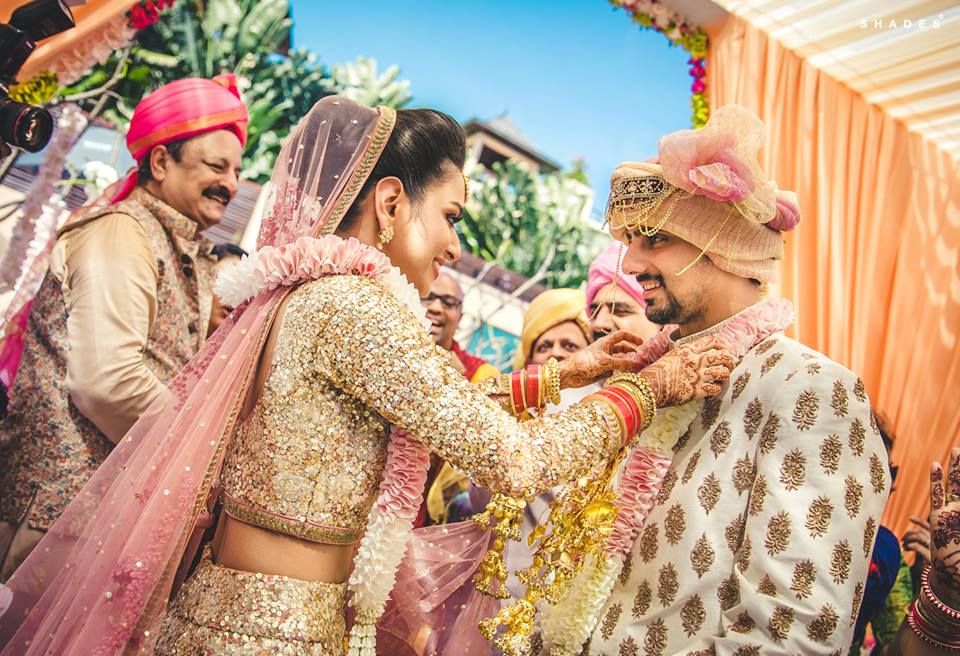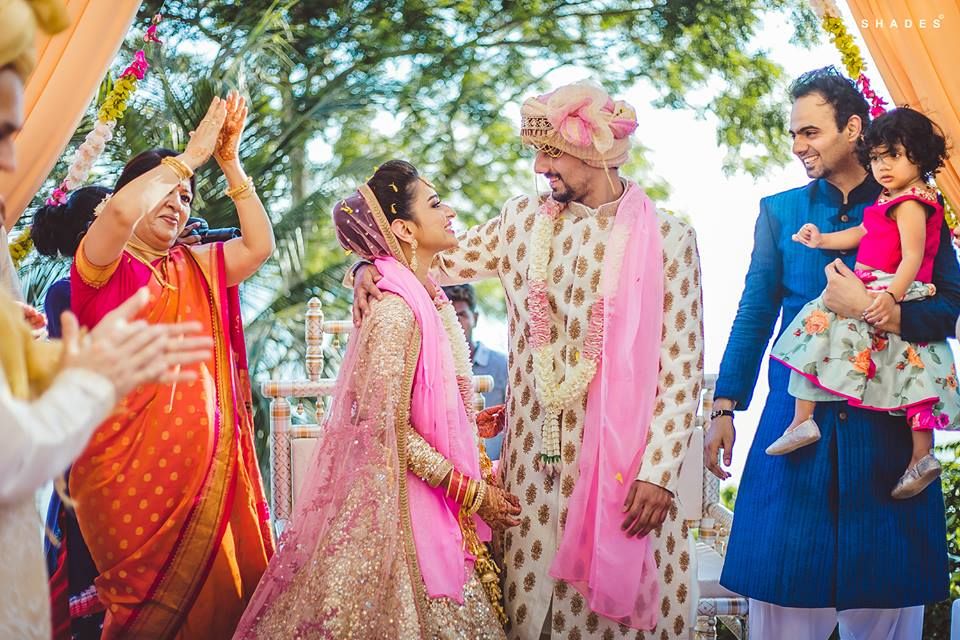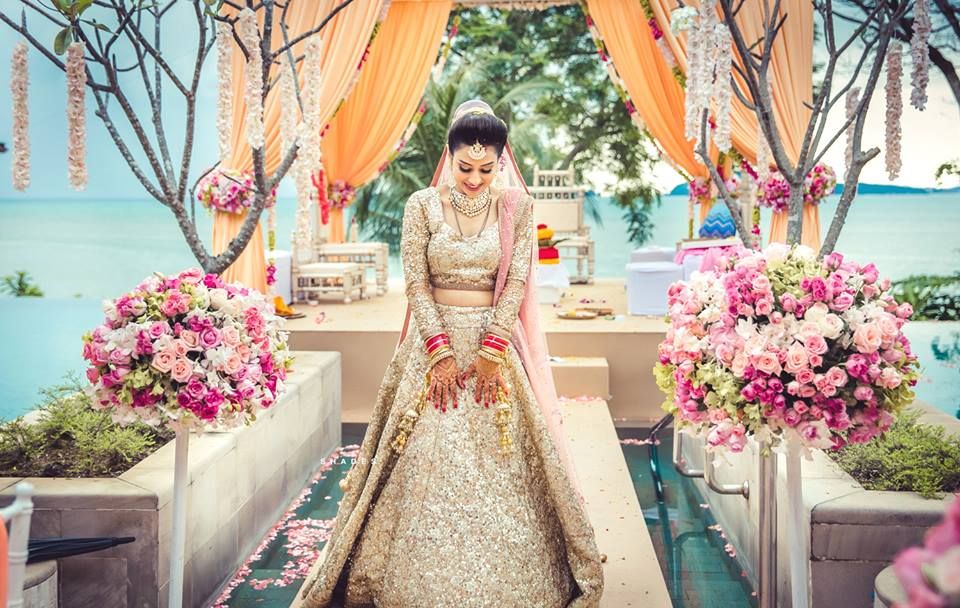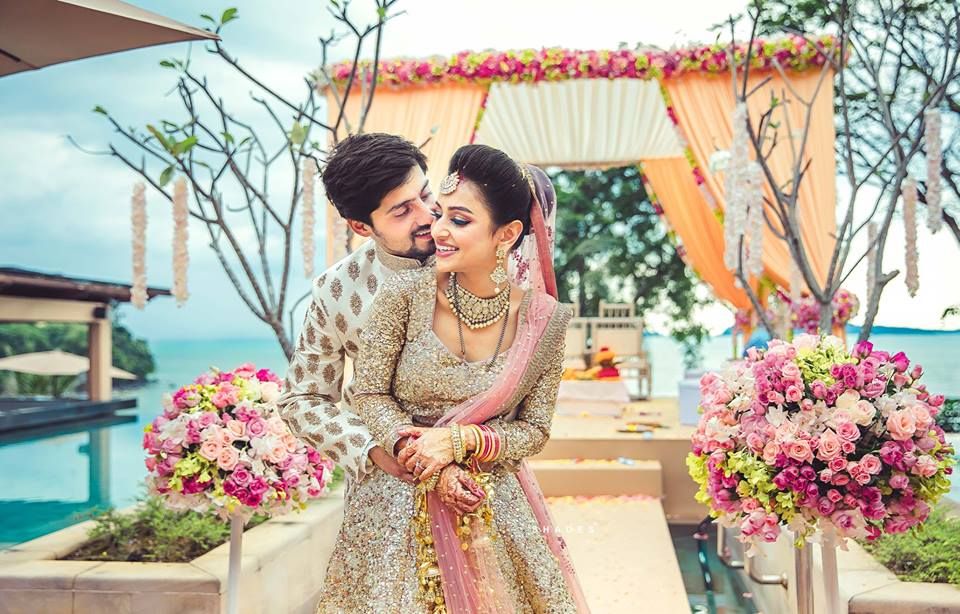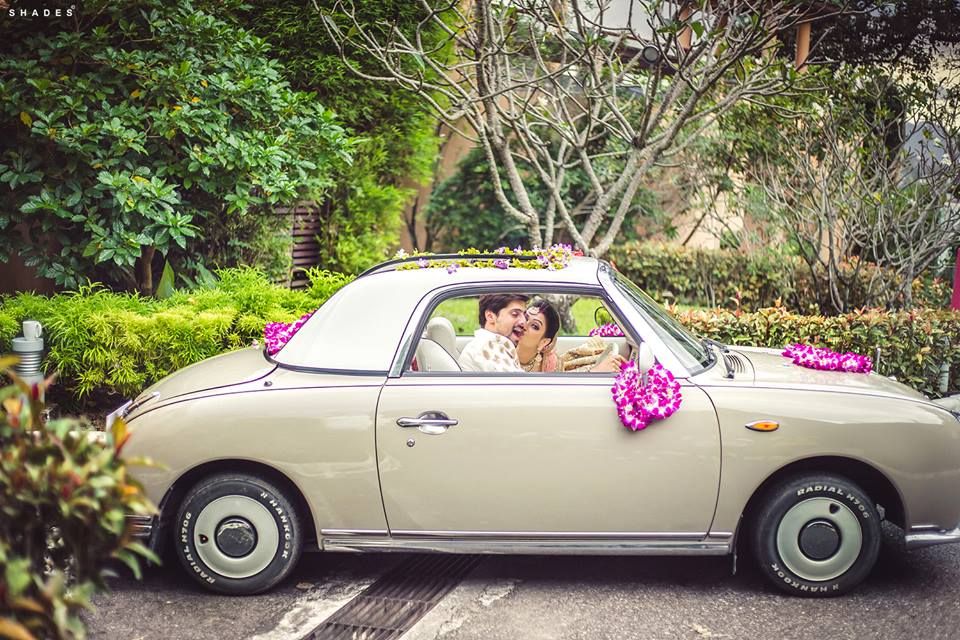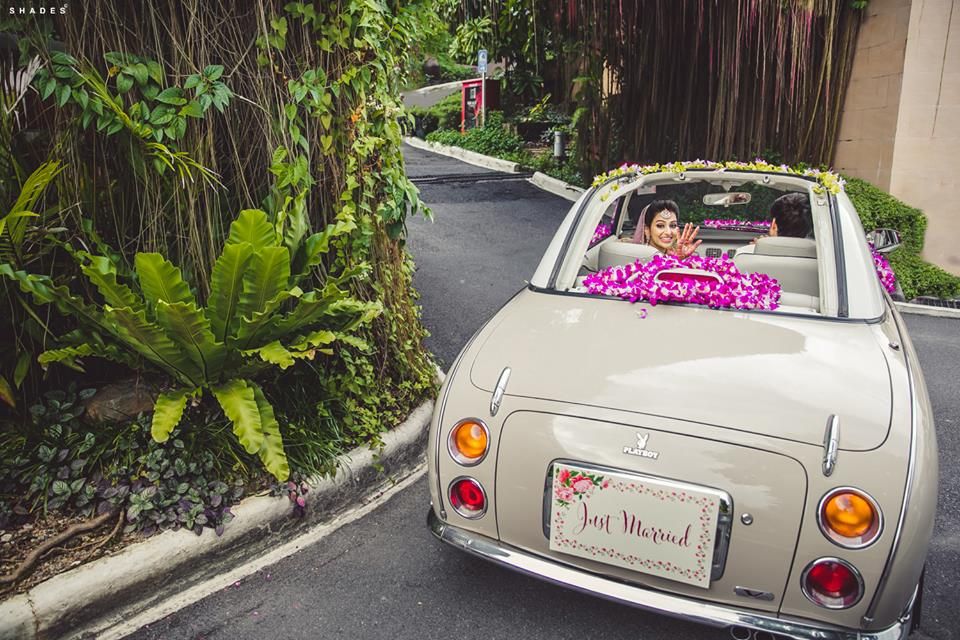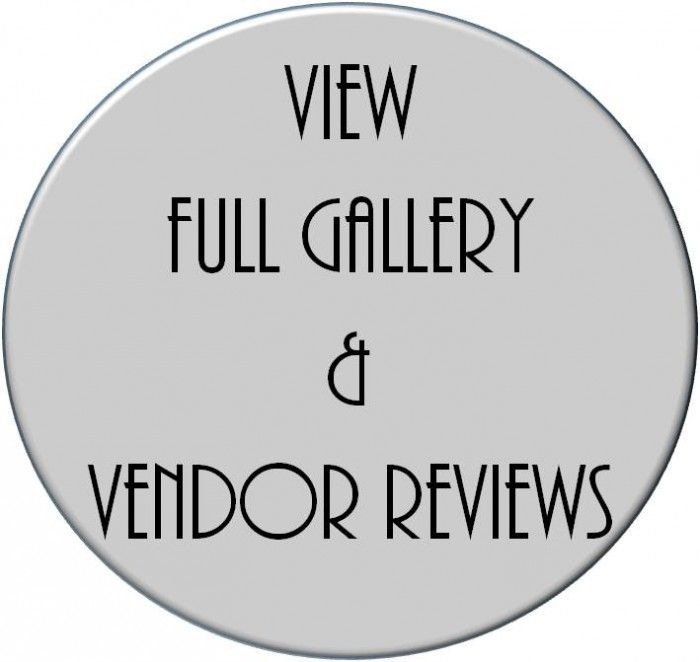 From The Bride:
 "Pranav and I always wanted a destination wedding since both of us love to travel. We also wanted a picturesque location but with the whole
band baaja baraat
bit that an Indian wedding has. Phuket couldn't have been more perfect with its jaw-dropping views and accessibility of indian vendors.   
Being consultants and perfectionists, we researched, brainstormed and collaborated on different topics and ideas to finally pick the best that we liked. Be it the events, décor, food or vendors, we planned every little detail together. 
However, I must give him more credit than I deserve because he did a lot of the work along with Klevin from Wizkim. I was definitely a lucky bride who could give her creative input and then sit back and relax because he made it all happen!
 Traditionally, maharashtrians wear yellow saris for the wedding day, so I always knew I wanted to wear a gold lehenga. And for the reception with the old-school theme, I wanted to be the lady in red and hence opted for a heavily embellished red gown. I used the WedMeGood app a lot for inspiration for the decor, themes and wedding outfits" admits Mugdha. 
  Over-looking the most scenic view of the ocean from the hotel, our mandap was constructed on top of an infinity pool which gave it the appearance like it was floating on an endless expanse of the blue ocean. The coral peach and pink hues with a dash of mint was the perfect combination for our mandap decor which complimented our gold and cream attires. Pranav loves all things vintage and retro. I sometimes joke with him that he was born in the wrong era. Staying true to this side of him, our reception theme was "Happily ever after" with an old-school charm.
As we walked down to the beach, fairy-lights adorned the trees on either sides of the passage. We had a beautiful marquee set up on the beach with a floral archway and a sign that read "Happily ever after starts here". We had a rustic décor of ivory with a soft gold glow from the candles and chandeliers. It was the perfect setting for some tear jerking and belly aching speeches by the family and friends." adds Mugdha.