The Cutest, Non-Clichéd Stash Ideas For Your Bachelorette! *& Where to Get 'Em!
BY Sakshi | 19 Dec, 2017 | 541 views | 4 min read
Most of the Bachelorette parties we usually get to see are filled with the same old cliché ideas- the extra pink everywhere, either things that are too sober or too naughty, and the usual party hats and paper props to hold for photos. But what if we told you there were newer, cooler ideas for a Bachelorette which are easy to source as well? Well, we've put together some new stuff that's super cool and trending for Bachelorette parties!
Curated "Will you be my Bridesmaid?" Boxes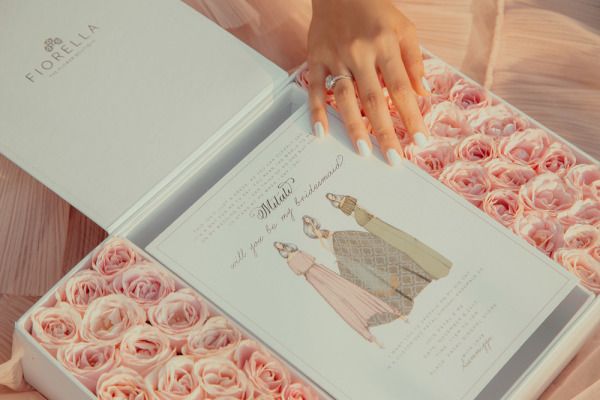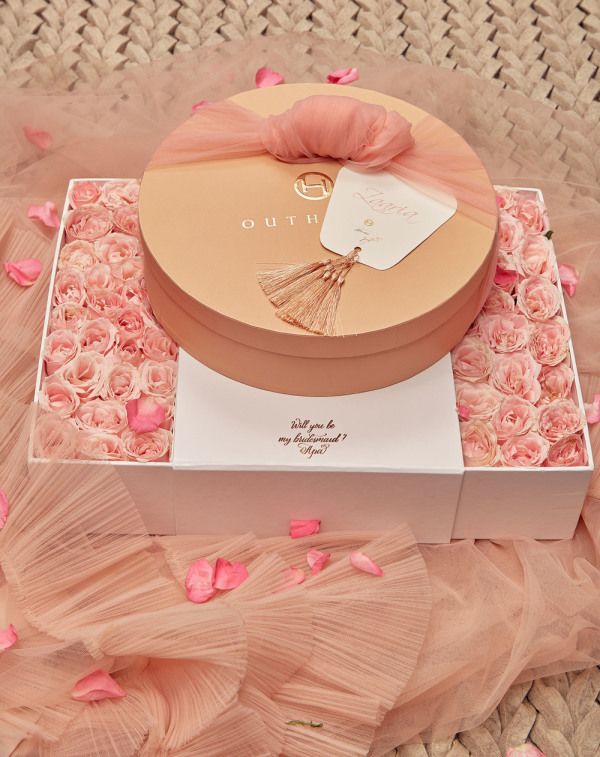 How cute would it be for your girls to get these boxes asking them to be your bridesmaids? Summaiyya of House of Misu gave out these customised boxes which were so amazing! Super cutesy things all curated specially for her bridesmaids!
The box had Jewellery by Outhouse★ 4.5 and a floral hamper by Fiorella. Read more about it here.
Bride Balloons 'cz you can't not have them!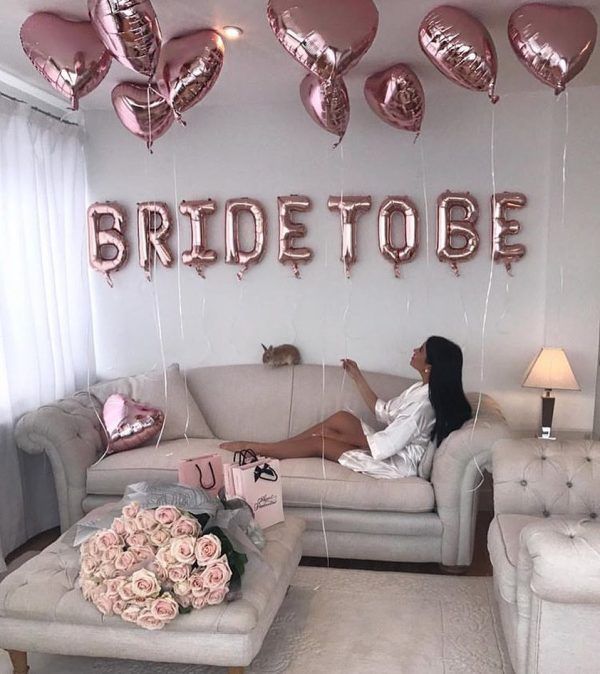 I mean, just look at them, how can you not have them? You could hang them up for decoration or even pose with them with your girls for photos! Look super cute!
Balloonsnmore has some cute foil ones for bachelorette parties which are adorable!
Framed wall hangings that are perfect props for the Bachelorette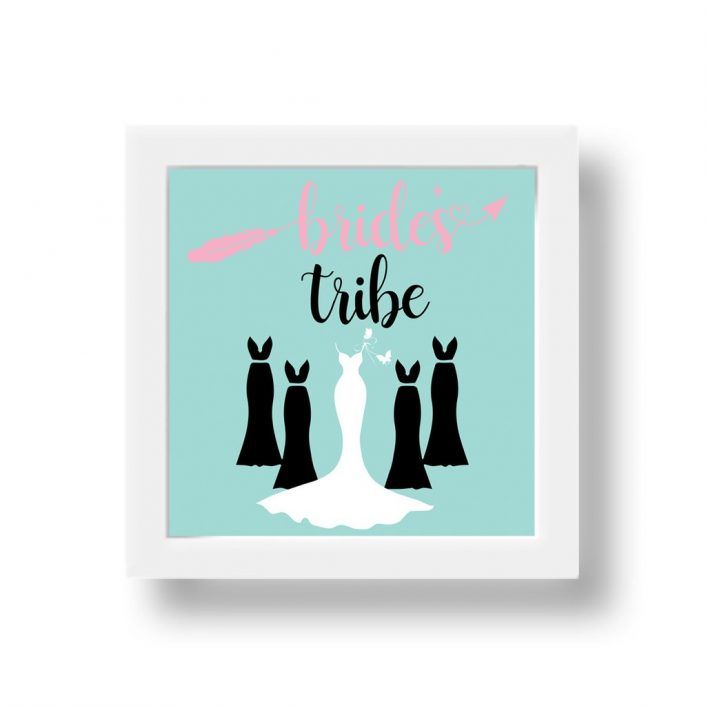 Hang some cute stuff around the bridal room which is perfect to deck it up and looks so amazing!
Propshop24 has some cute bridal things, including this one!
Customised phone covers for all your special girls!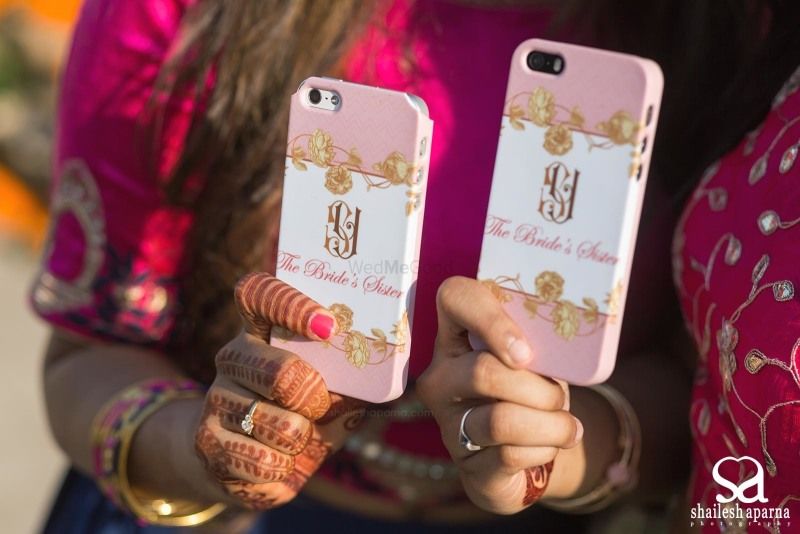 Image via Shailesh Aparna Photography★ 5
What a cute idea right? Get phone covers specially made for all your girls and get them to use it during the bachelorette and the wedding!
Cupidity does some super cute customised ones on request!
Monogrammed shorts and shirt set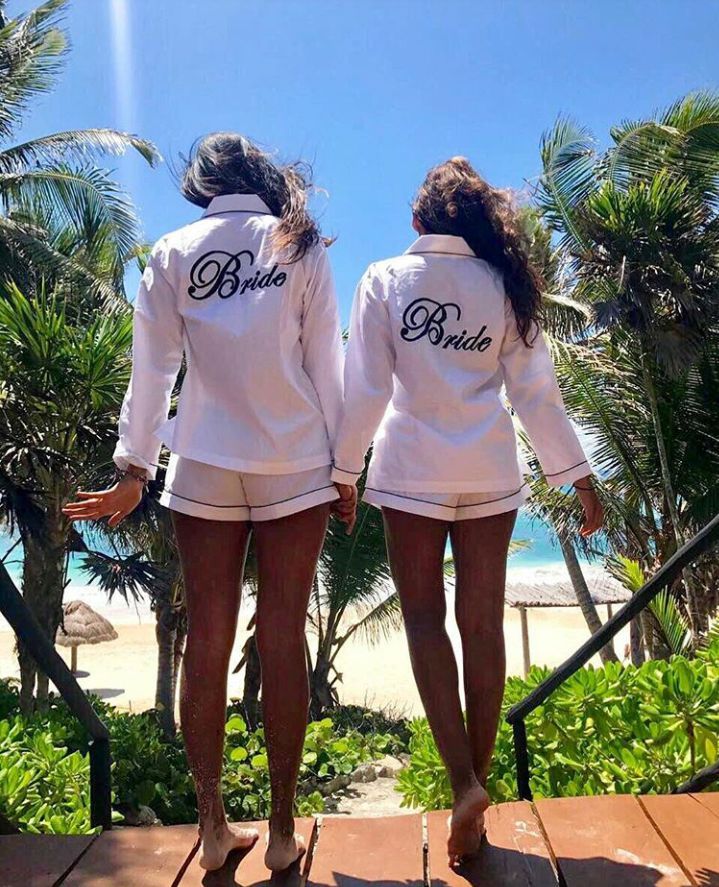 Imagine your bridesmaids and you all in these super cute night sets, with your names, bride or bridesmaid written on it! A great idea for photo ops as well!
Dandelion Dreams does some pretty ones in yummy colours!
Offbeat bunny ears and bride-to-be sash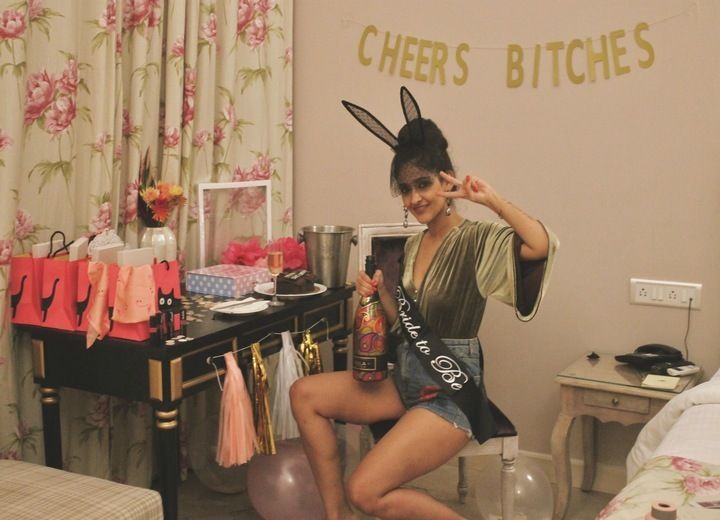 Image via Shreya Kalra's Bachelorette
So instead of doing the same old pink every time, do something different! Get a bridal sash or fun accessories in black or white as opposed to the usual pink!
These ones featured are from ASOS. 
Customised luggage tags and passport holders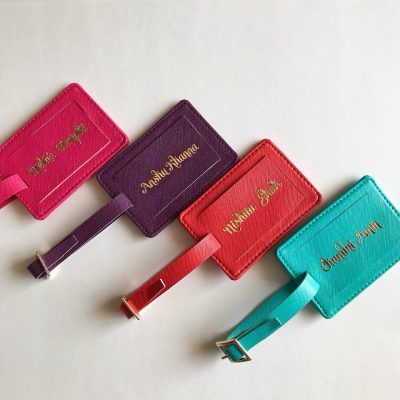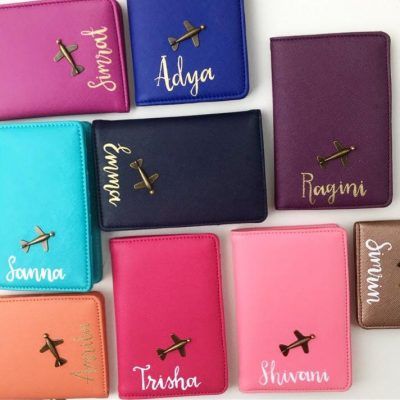 A perfect thing to order in case you guys are going for a Bachelorette party abroad! Personalised luggage tags and passport holders that are perfect for your girl gang!
The Scribbling Works does some super cute customised ones!
Bride and Bridesmaid Robes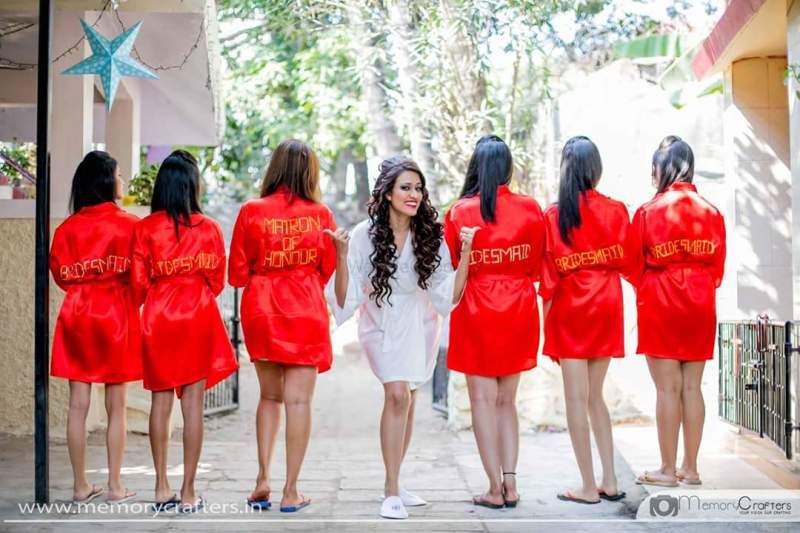 Image via Sanjana Bandesha Makeup n Hair Concepts★ 4.8
Bride and bridesmaids robes look super cute, but only when they are special and not the same old hotel robes we usually get to see! Get some customised and see what a difference they make to your photos!
Wisteria Nights does some cute customised robes in some pretty fabrics and colours- so you can basically get whatever you want done by these guys!
Porcelain Dishes that can double up as favours!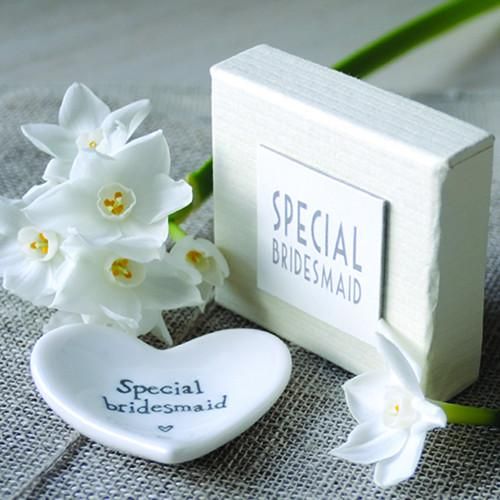 Use them to keep little bits and baubles during the party or give them away as sweet favours that your girls can treasure and maybe use on their dresser!
We like the East of India one featured here, available on Amazon India.
Super cute sunglasses for everyone!
Special sunglasses for the bride and the bridesmaids so that everyone can wear one! Look super cute and make you feel special!
Amazon has these ones which are great for photo ops!
Cool Badges for the Bride Squad!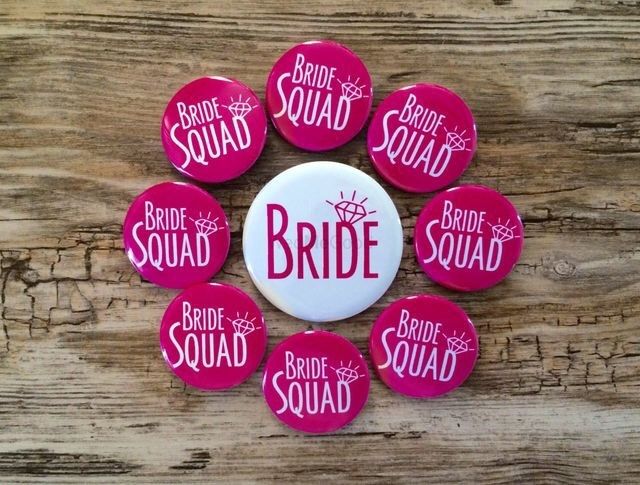 If you don't want to go through the effort of ordering customised tees or robes, then wearing the same plain tee or robe with these cool badges also works well!
Kalakari - The Creative Hub★ 5  does some cool customised ones on request!
Coffee mugs that are special and perfect to treasure!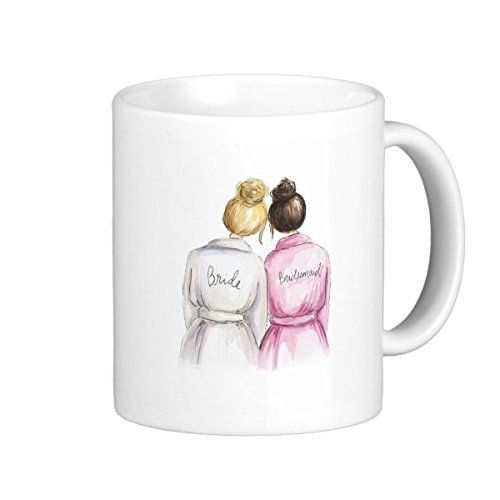 Something so cute that not only can you guys use it on the Bachelorette, but treasure later as well to remember the great time!
Muggies Magic does some super cute ones like this one!
Some cute signs and hangings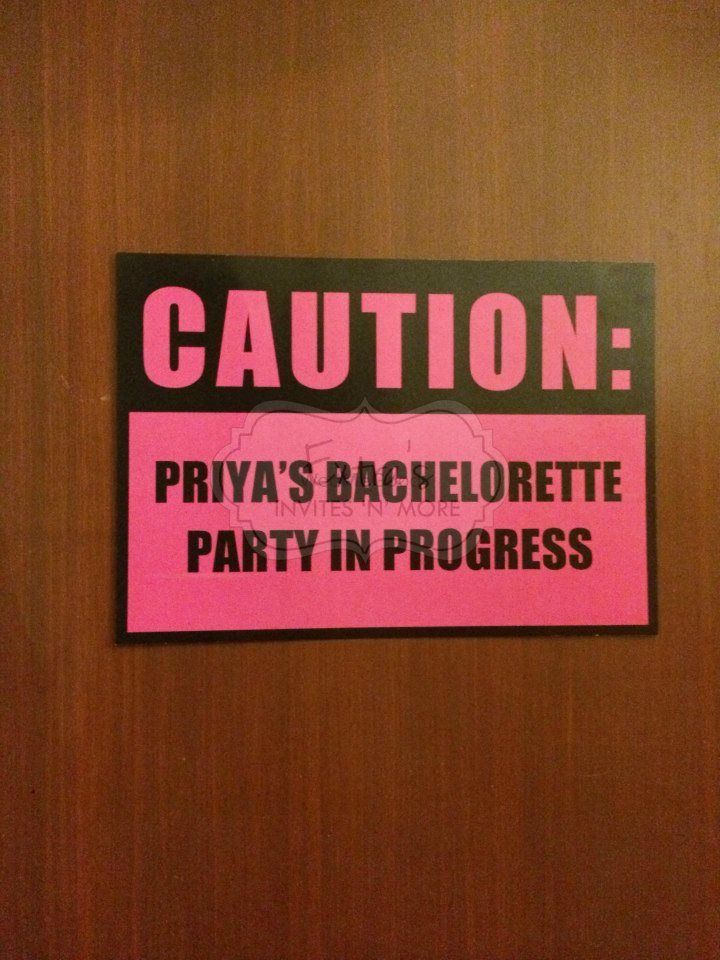 Cute and non-cliche things to hang around, to make it look soooo much cuter! 
Extras★ 5 does some great stuff for bridal showers and bachelorettes!
Bride and Bridesmaids Temp Tattoos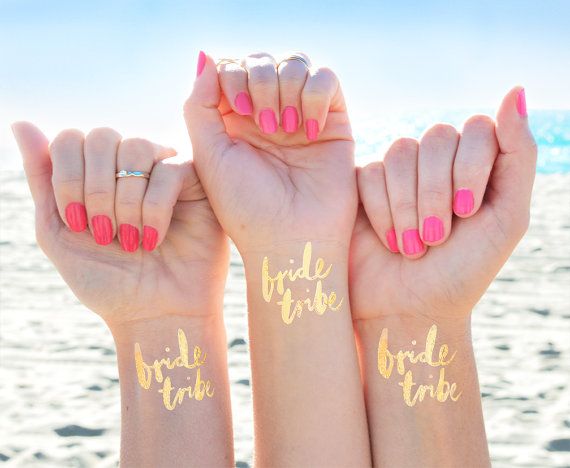 These are also such a cute idea, especially for a destination bachelorette! Get matching ones and go show off your girl power!
Amazon, Ebay and Etsy it is for these!
Cool modern invites and thank you cards!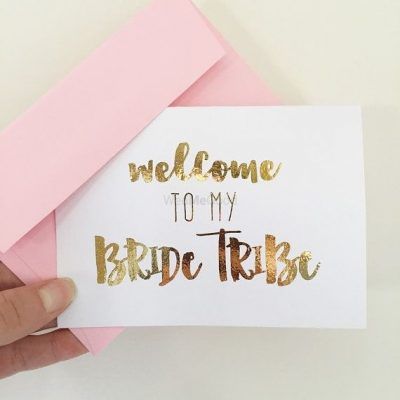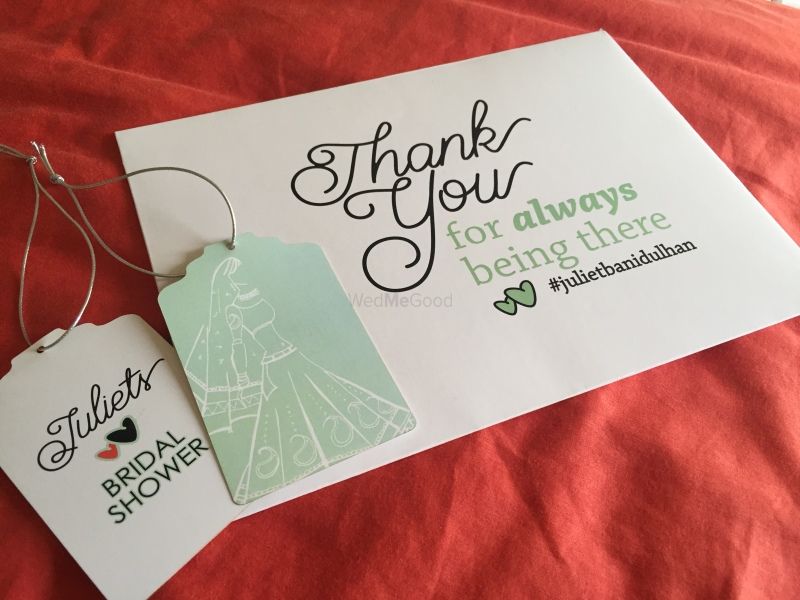 You have to set the tone right from the start! Bachelorette invites look super cute and there are so many cool new designs to choose from these days! You can even give out some heartfelt cute thank you cards!
TheHandmadeCo.★ 5  and Design Tuk Tuk do some amazing ones!
Bridesmaid Favour Boxes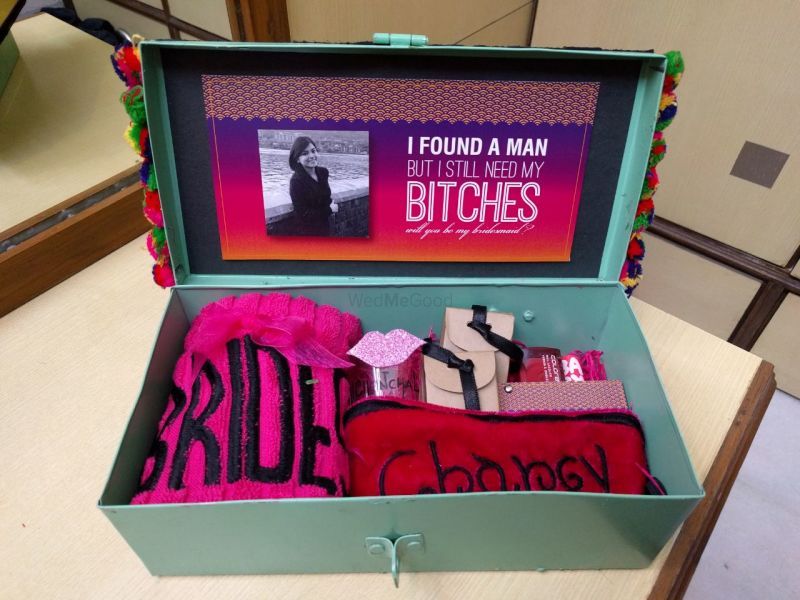 Something to end the fun time with- a favour box especially for them with cute little bits and baubles they can use!
L art★ 5  does some fabulous boxes on order!
So, ready for a smashing bachelorette party?
ALSO READ: Cute Stuff to Gift your Bridesmaids on your Bachelorette! *Pretty and Personalised!
The Most Fun Slogans to Put on Your Bachelorette T-Shirts!