This Designer Will Serve You Some Fresh Blouse Designs!
BY Anupriya | 12 Oct, 2020 | 1244 views | 3 min read
While your wedding lehenga is unquestionably the biggest deciding factor in creating your perfect wedding day look, know that your blouse has the power to tie the whole look together! It can easily make or break your look. Which is why we couldn't help but serve you the best to take some inspo from!
After digging through designer Sabyasachi's archives (in search of pretty blouse designs) earlier this year, this time we have our spotlight on this female bridal-wear designer who let her lehenga blouse designs scream from a distance-Kresha Bajaj. Often lauded by folks for her one-of-a-kind love-story lehengas, this lovely lady has a knack for creating bold & risque blouse designs. From caged bralets to strappy bustiers, she has ornamented an array of unique designs to meet the needs of our fashion-forward brides. So if you're one such bride too, quickly dive in & find your perfect bet!
The classic bustier!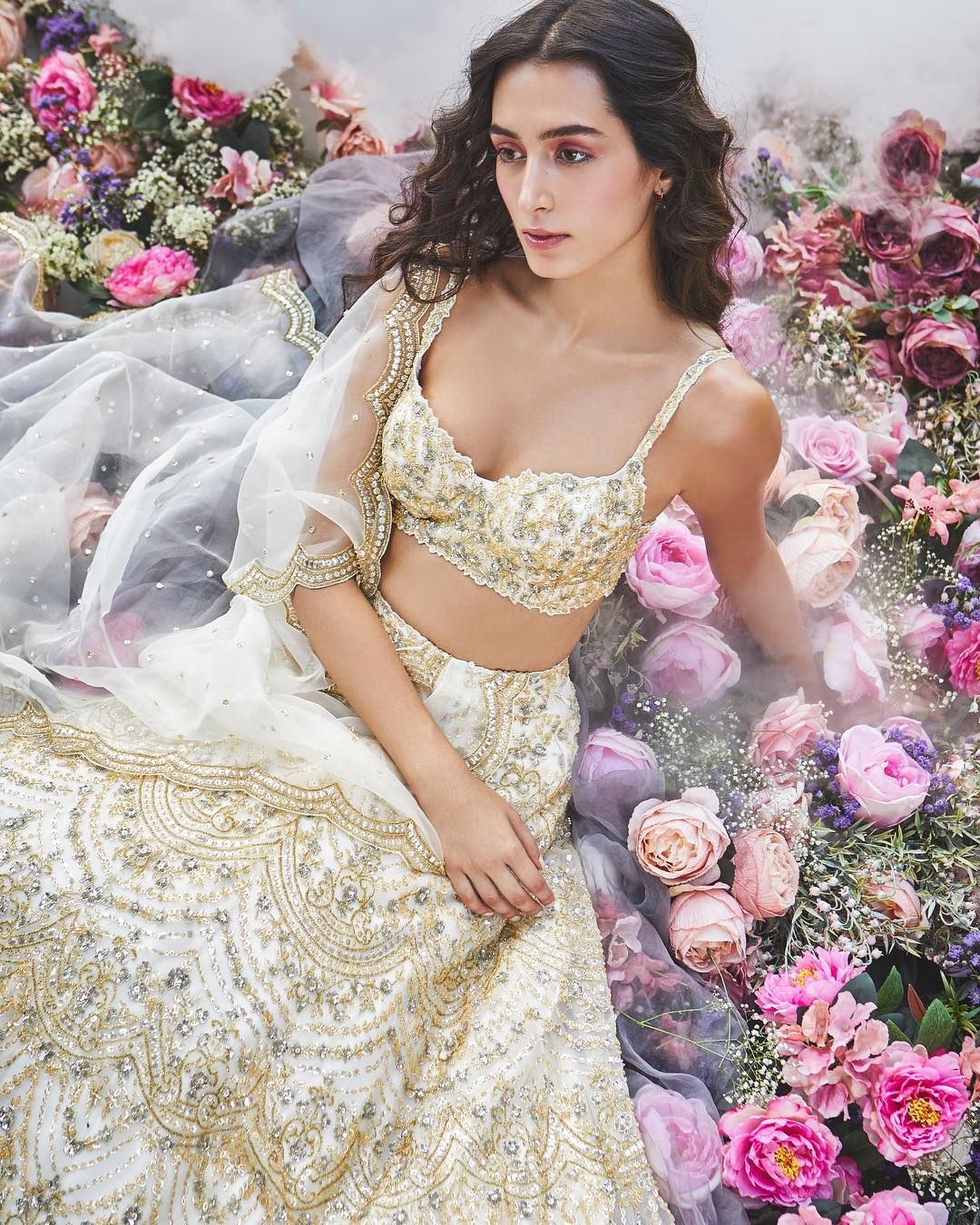 Starting off our list with this signature bustier blouse that can steal truckloads of eyeballs. Whether you pair it up with a heavily embelished lehenga or a minimalistic one with dainty details, it would work wonders with both.
The caged bustier!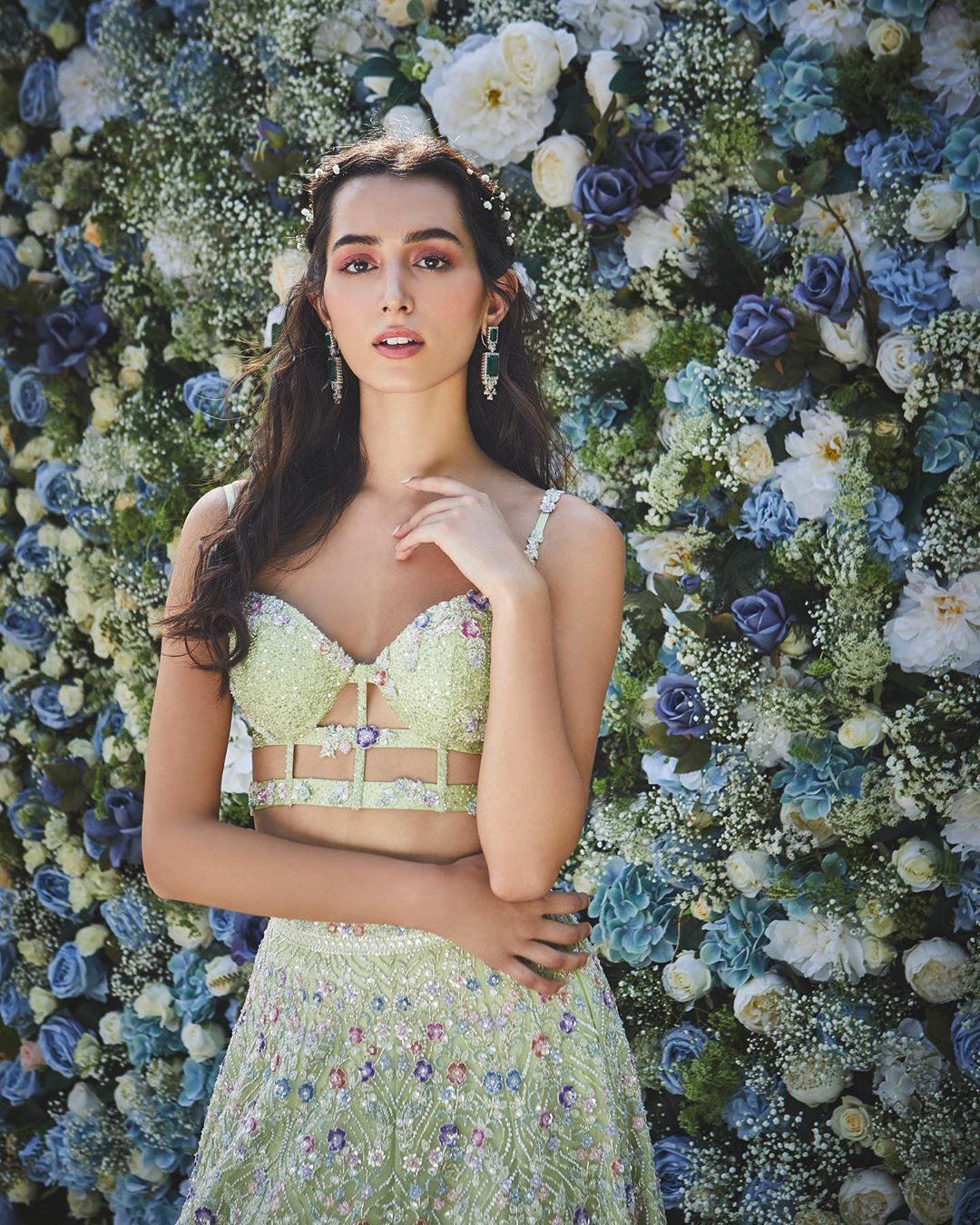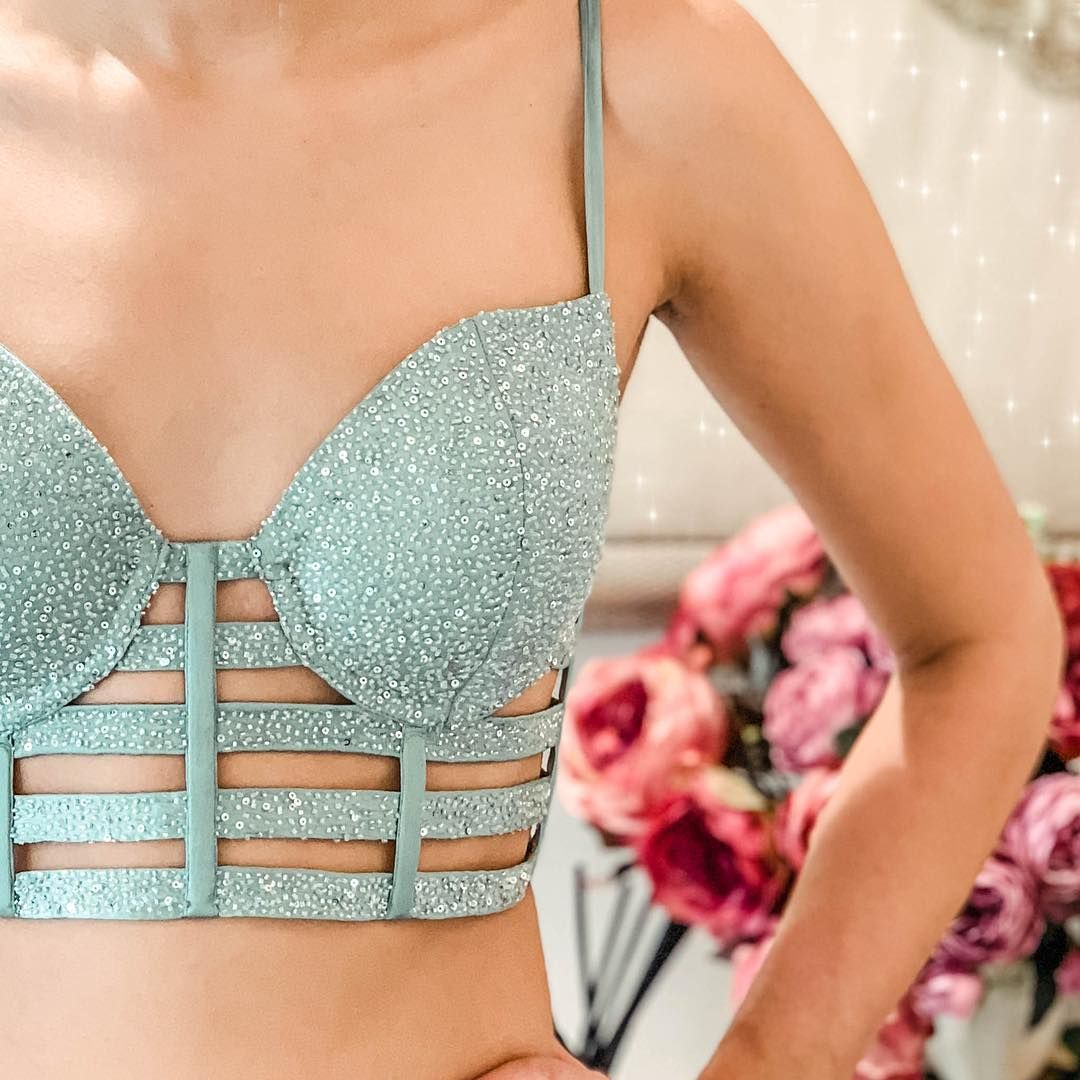 Sultry with a dash of glam, this cage blouse design is a perfect fit for an all-eyes-on-me pool party look!
One with intricate lace-y details!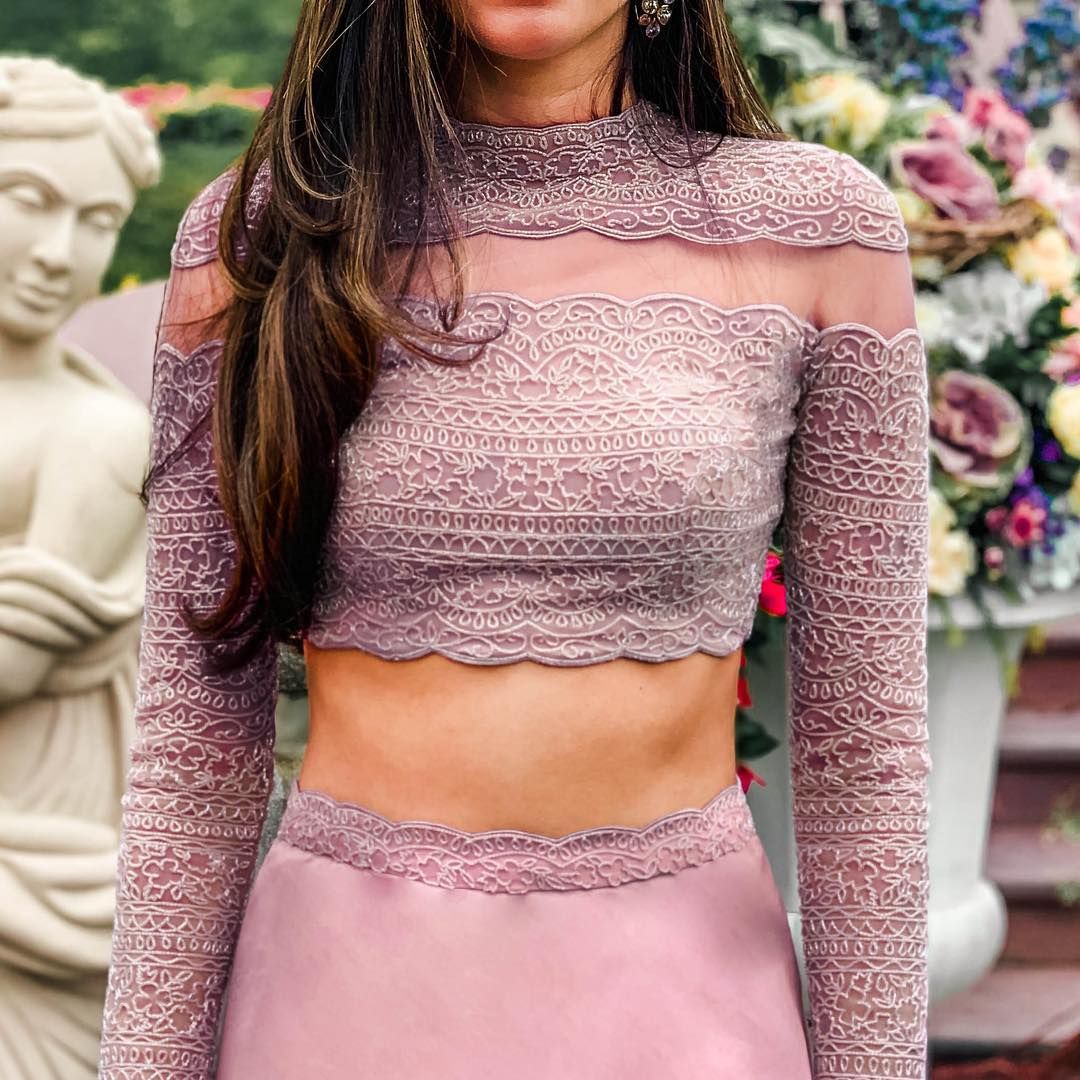 How chic is this partly sheer and partly embroidered blouse! Pair it up with a fish-cut lehenga to make a stylish sttement.
The wave bustier with dramatic sleeves!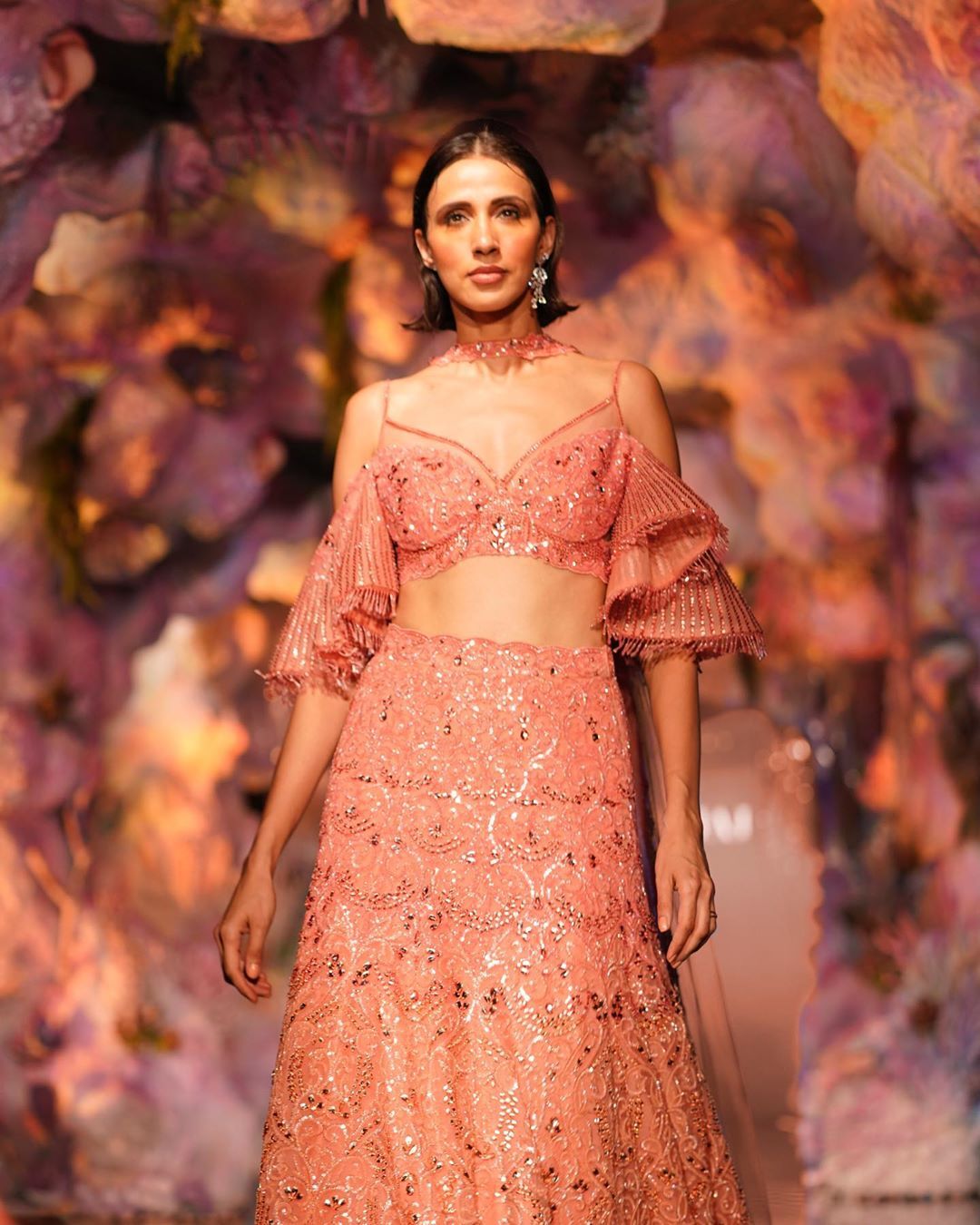 Add a hint of drama to your cocktail look with this fashionable blouse that not only boasts of a fancy neckline but exaggerated sleeves too!
A tie back, backless tulle blouse!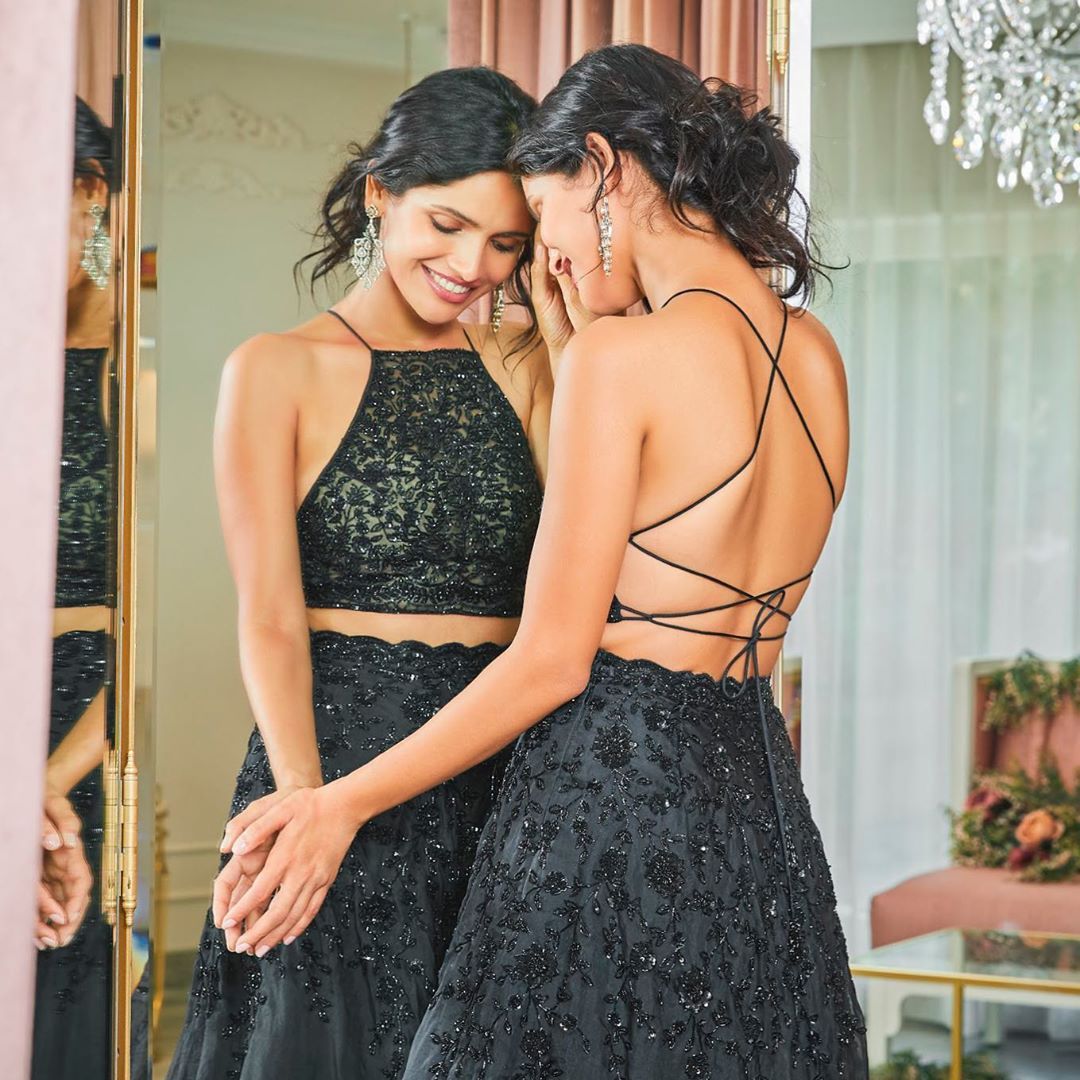 For brides who are bigtime lovers of dori blouse designs!! Here's a tie back blouse that can help you raise the oomph quotient on your special day.
The tassel blouse with button down back!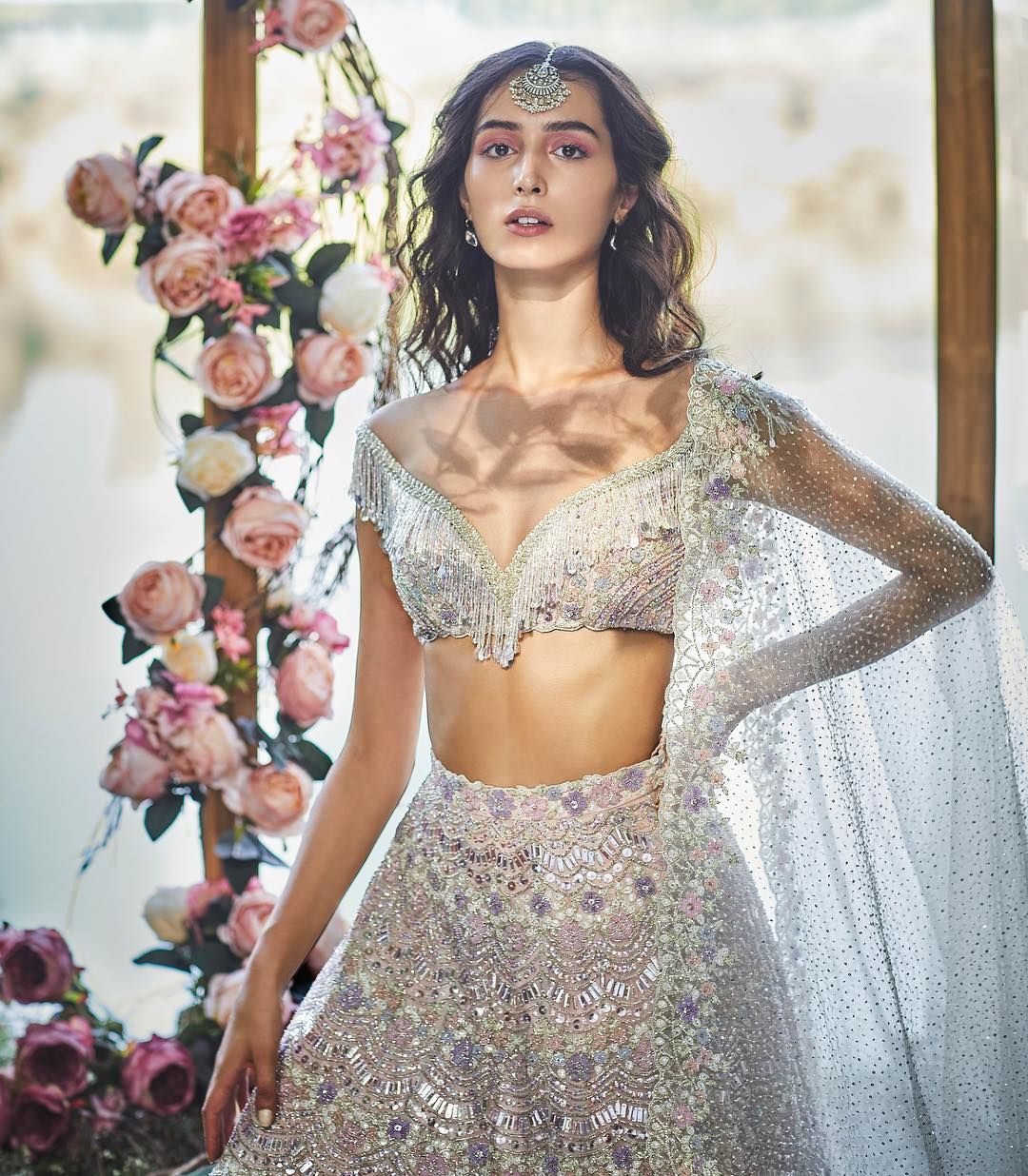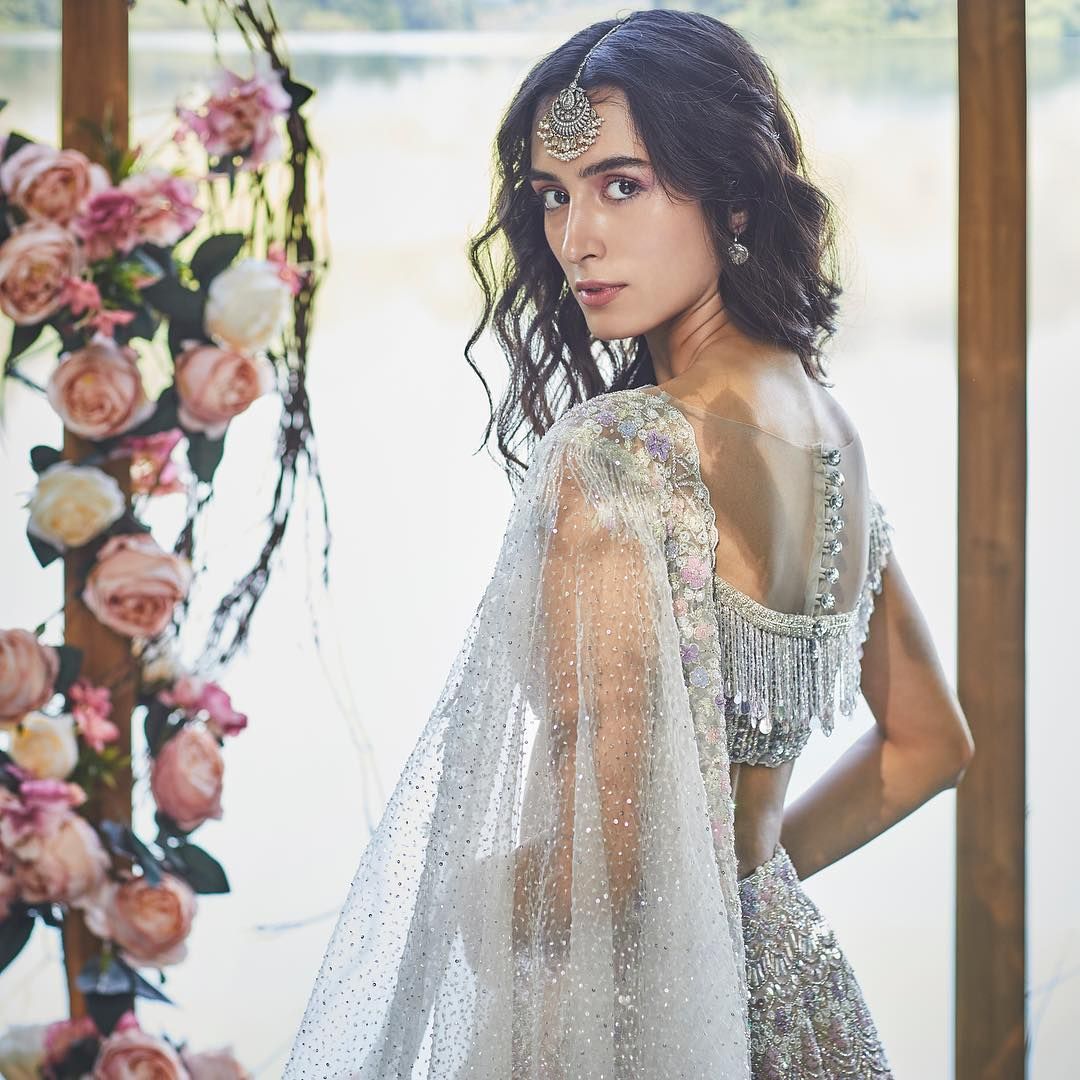 With a tasseled neckline and a button-down back, this blouse promises the best of both worlds! Team it up with your engagement lehenga, and look drop dead gorgeous!
The signature strappped blouse!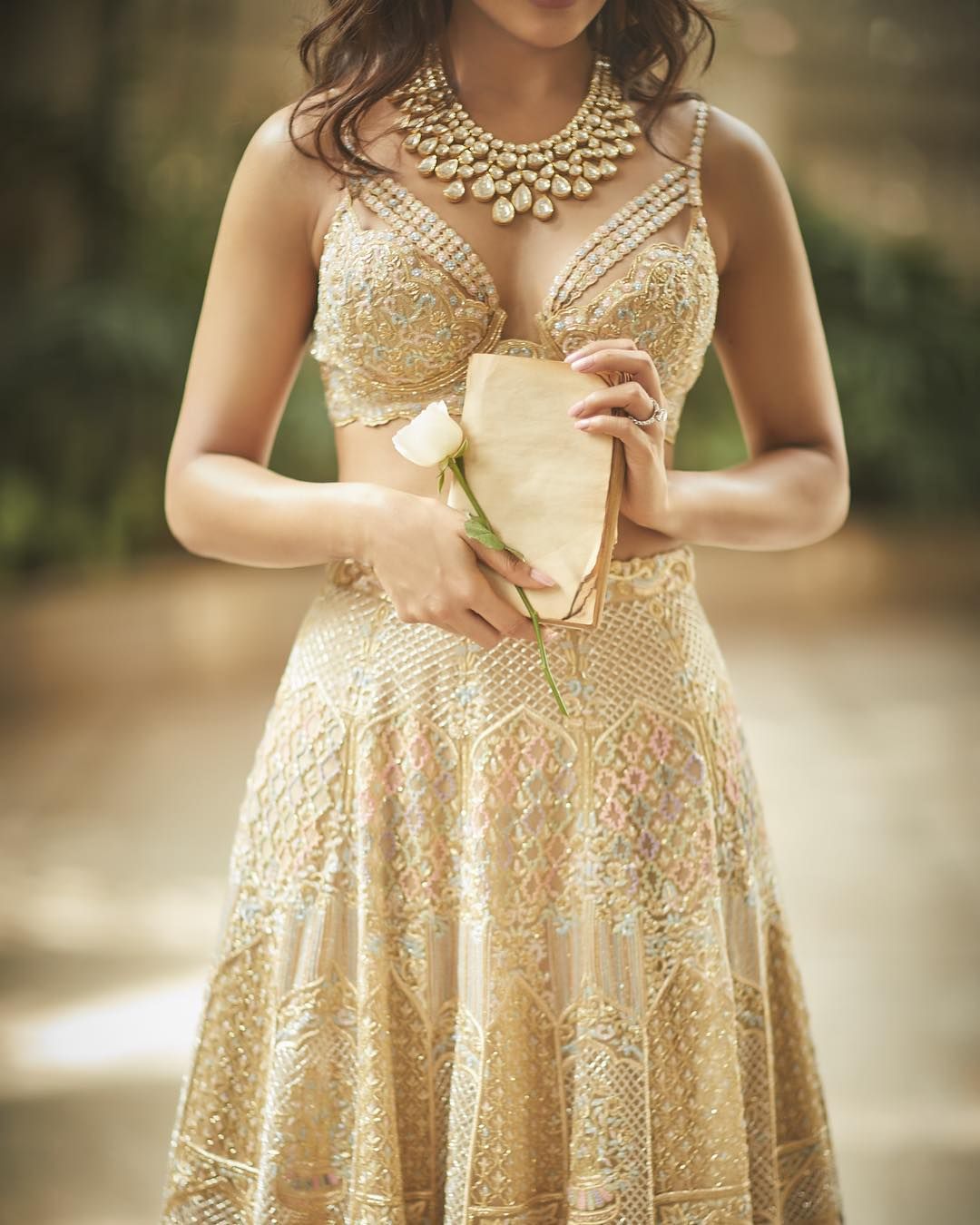 If you want to embrace an ultra-glam look on one of your pre-wedding ceremonies, place your bet on this smoking hot strapped blouse. It's too good to be given a miss!
The jewel embellished blouse!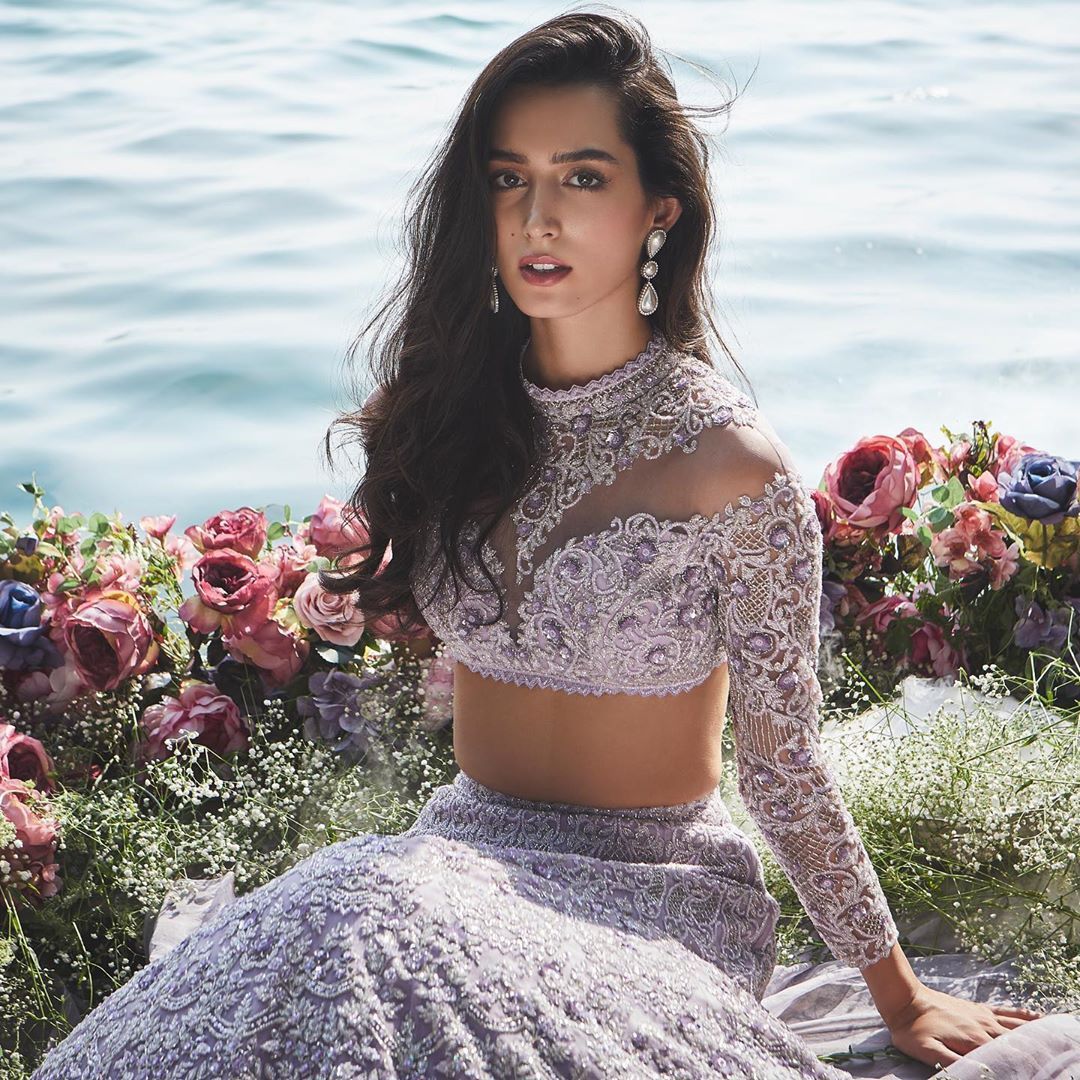 Accented with delicate crystals, shaded sequins and glass beading, this full sleeve blouse looks every bit stunning!
An off-shoulder blouse with scallops!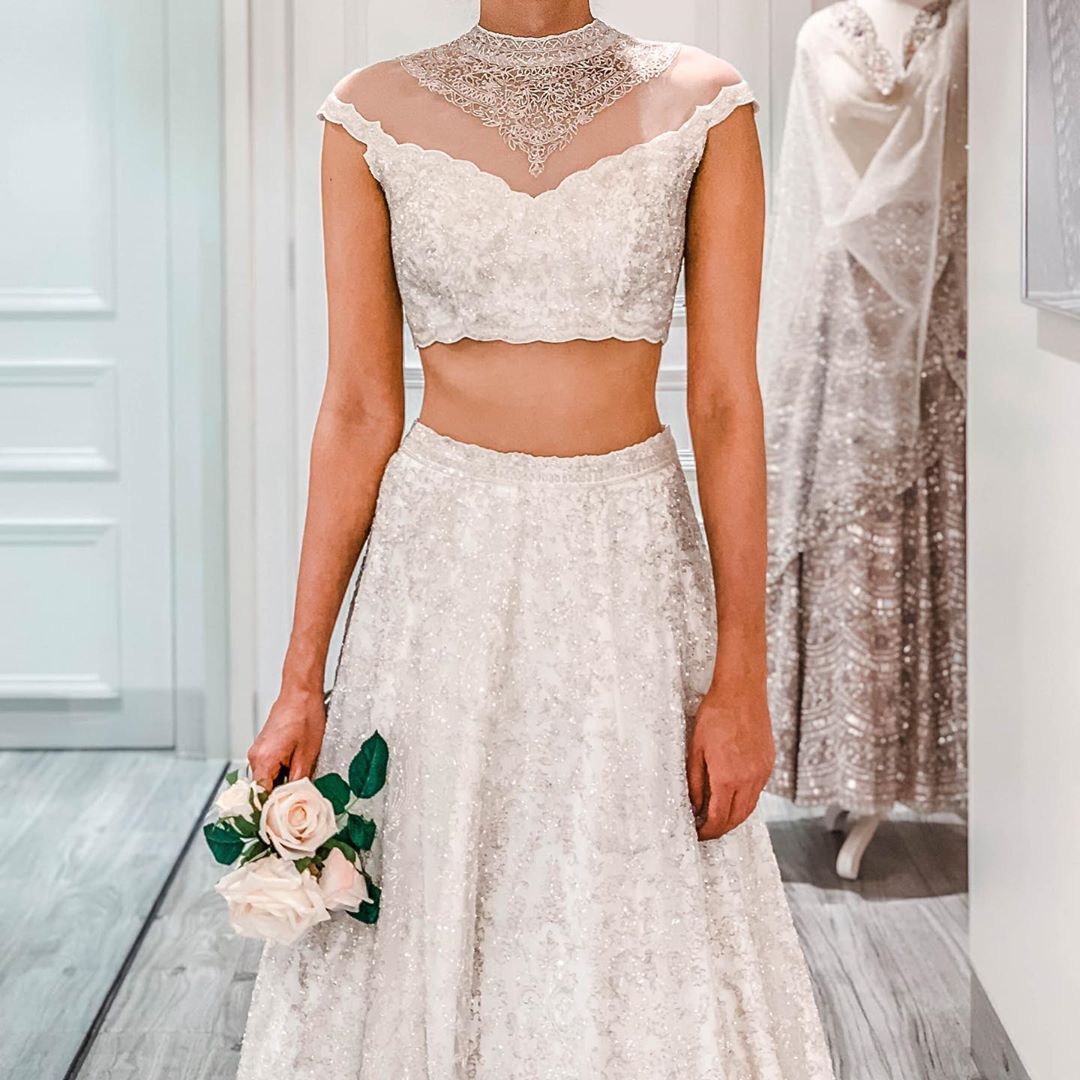 A beautiful inter-mix of a boat neck blouse and an off shoulder blouse for the new-age brides!
The etoile blouse!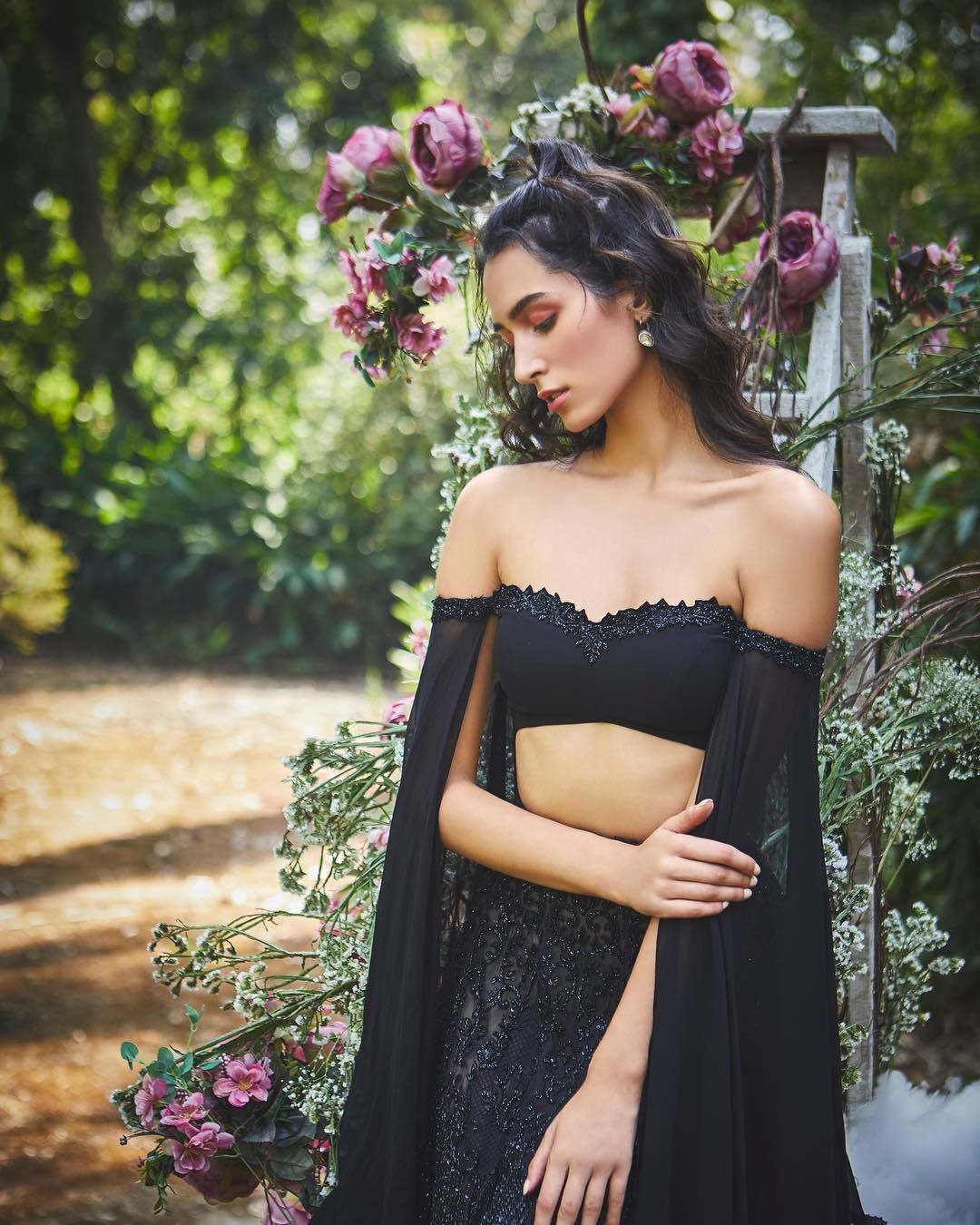 This off-shoulder blouse with cape sleeves when paired with a tone-one-tone lehenga can make for a fail-safe combo for your cocktail night!
The Tulipe Blouse!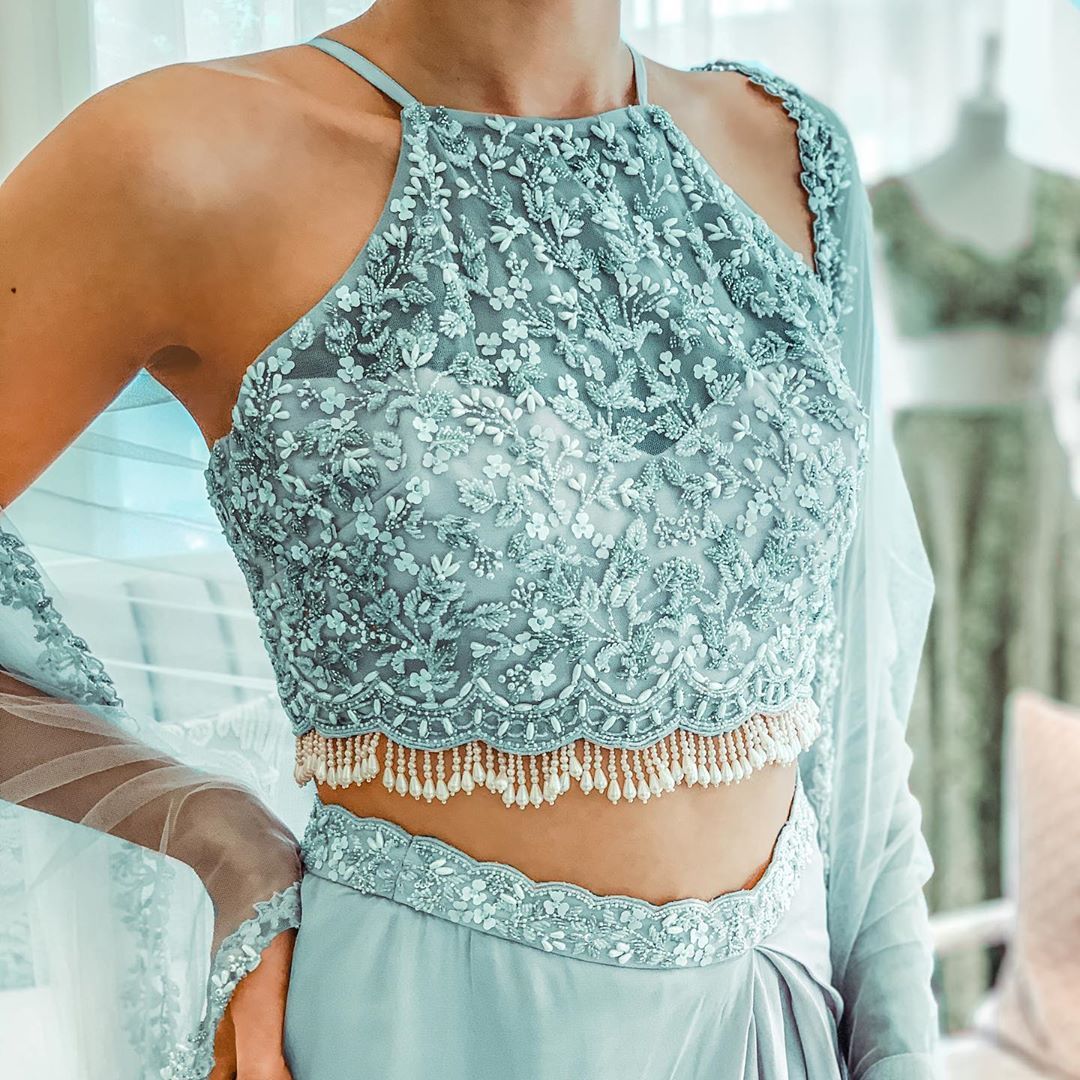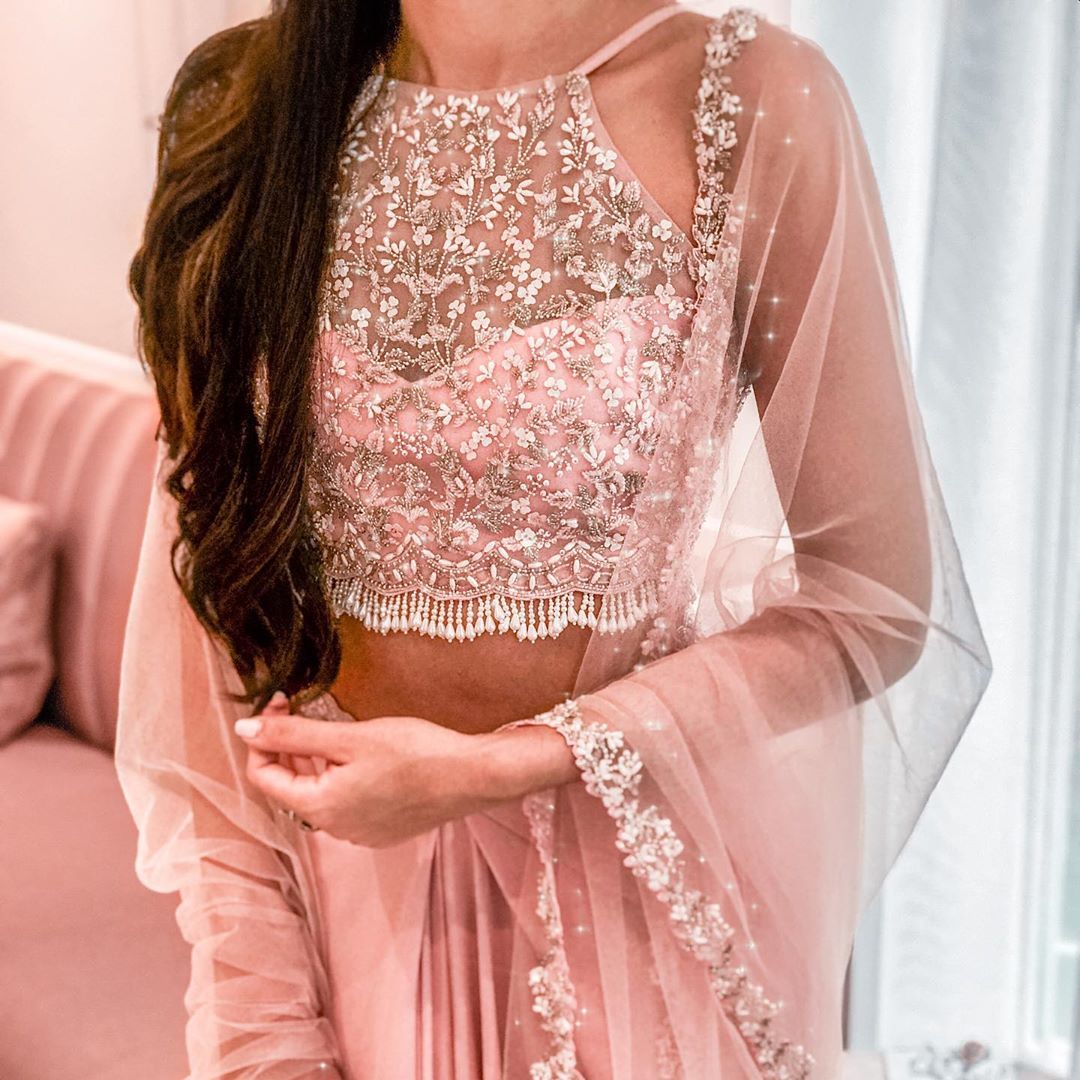 This halter neck blouse with exquisite handwork, tasseled edges and dazzling details is effortlessly chic.
The 3D floral blouse with beaded tassels!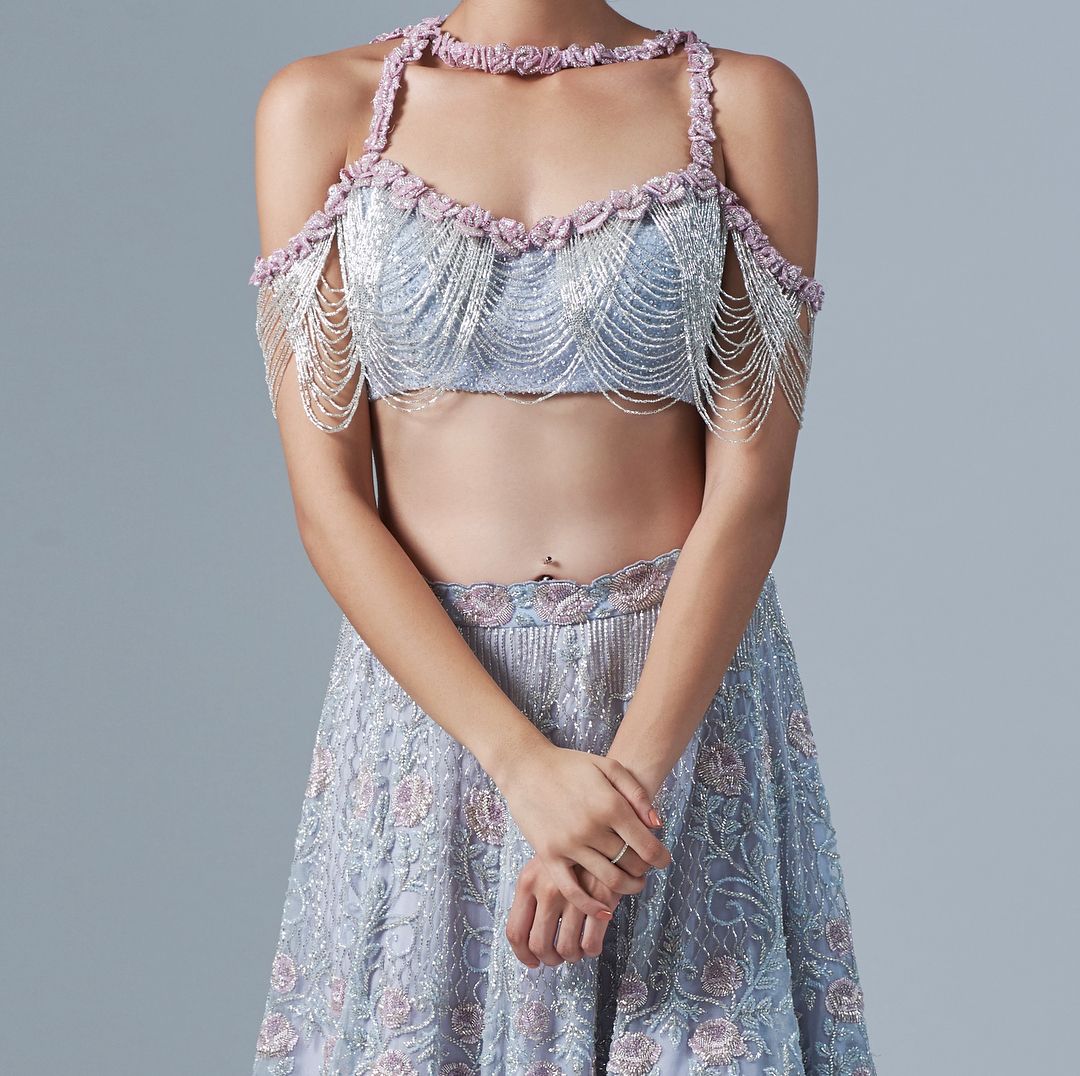 Perfect for the OTT bride, this off-shoulder blouse featuring 3D floral and a tasseled nckline is their top contender.
A layered tulle bralet blouse!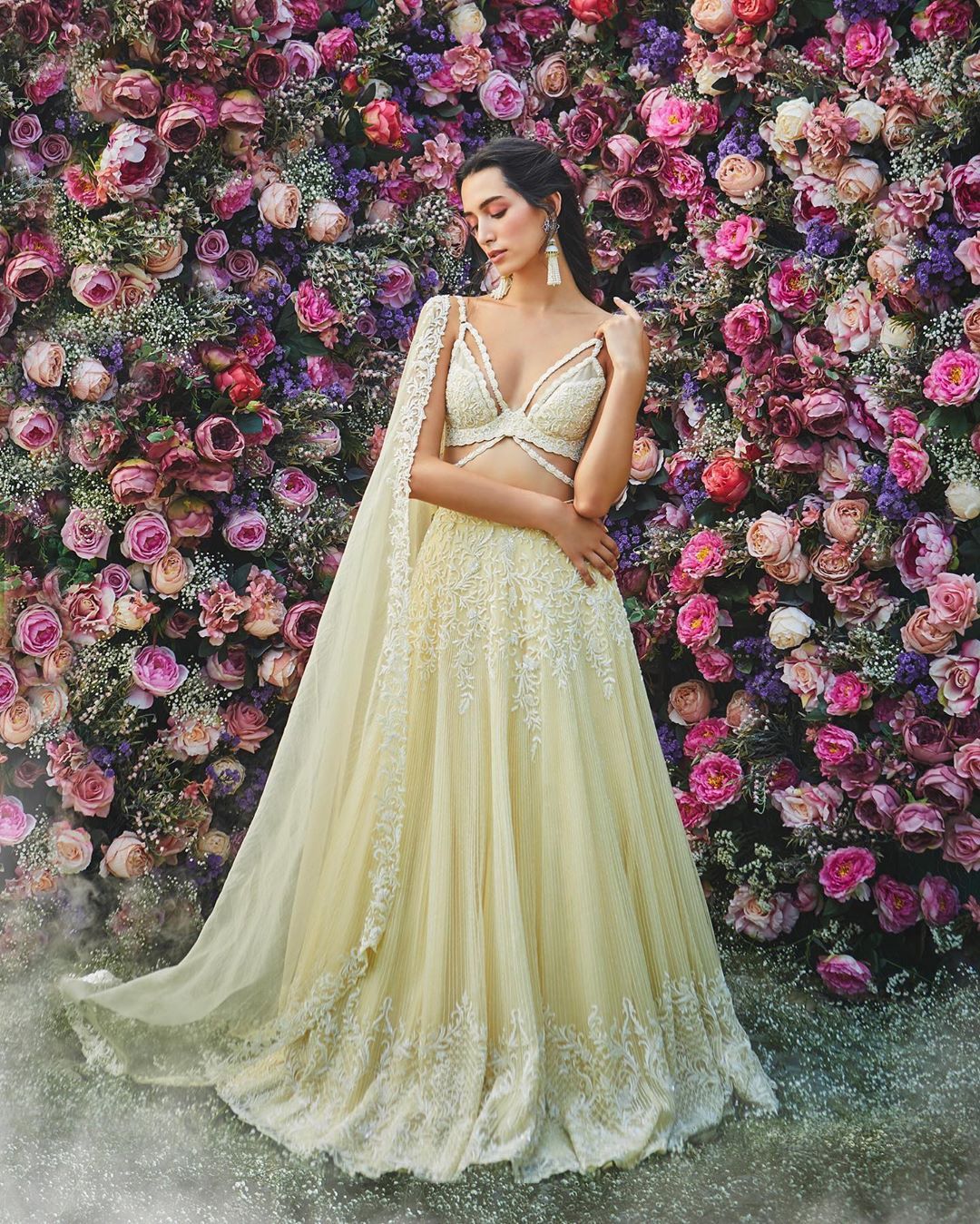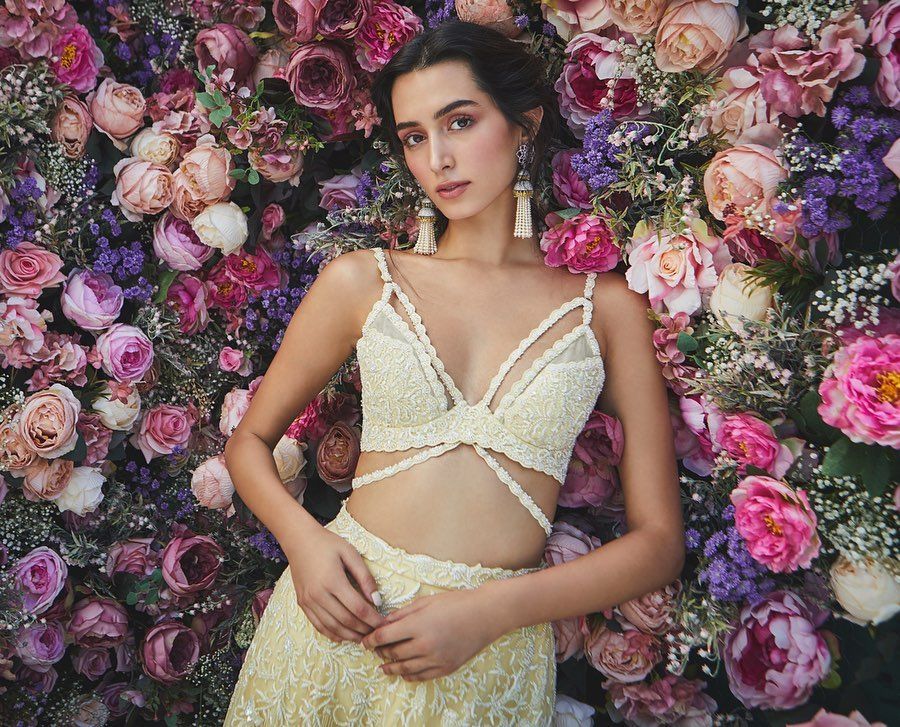 Lastly, our personal favorite is this layered tulle bralet blouse that looks elegant and glamorous at the same time.
Drop Dead Gorgeous! Each of these designs look uber-chic and we must say that you are missing out on something big if you don't give them a try!
ALSO READ: 50+ Unique Blouse Designs For South Indian Brides!
All Images via Kresha Bajaj