#Trending: 5 Cool Things To Add To Your Blouse To Make It Super Unique!
BY Latha Sunadh | 15 Jun, 2017 | 549 views | 2 min read
It's not easy to design a blouse these days. With lehengas to pair them with, designs that the designer reccos and what's on Pinterest - we are confused. At least, I am. What works? A simple blouse or a heavy one? Should I go for a bit of skin show or should I stay traditional? Whatever be your design, we found that there are few interesting ideas to add to your blouse that can elevate it to another level. Small things, but pretty powerful stuff. Here are a few simple ideas to follow that can make your blouse Insta-worthy. 
Pom poms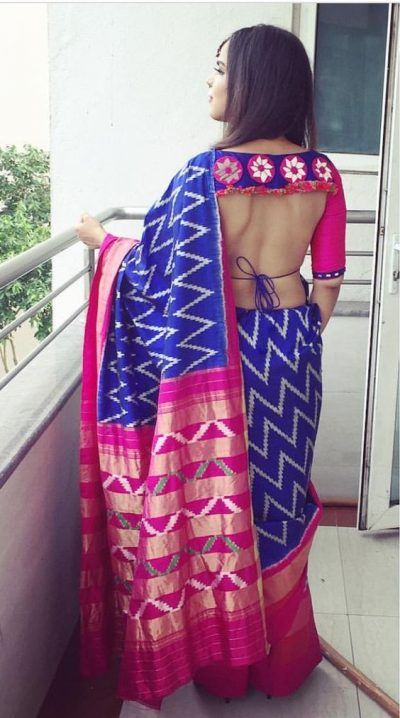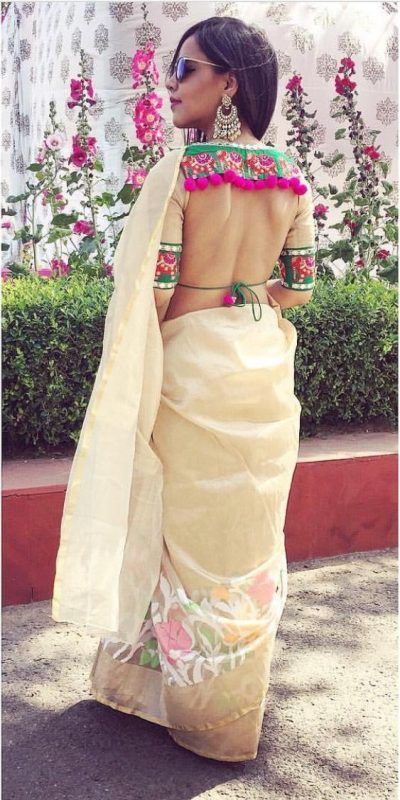 Pom poms are getting bigger by the day in terms of style. That's one way to go Indie without trying too hard. To top it off, it's about a bare back too. The blouse becomes the hero, really! 
Sheer design floating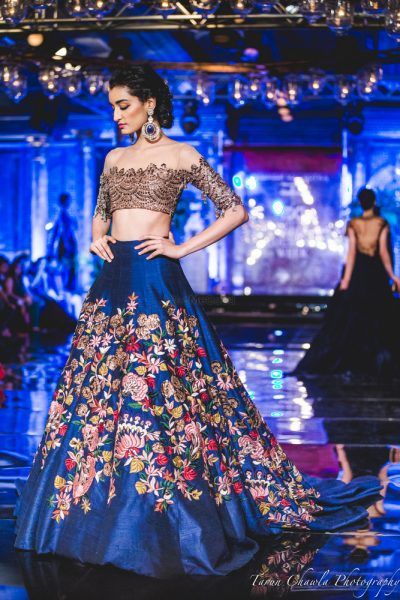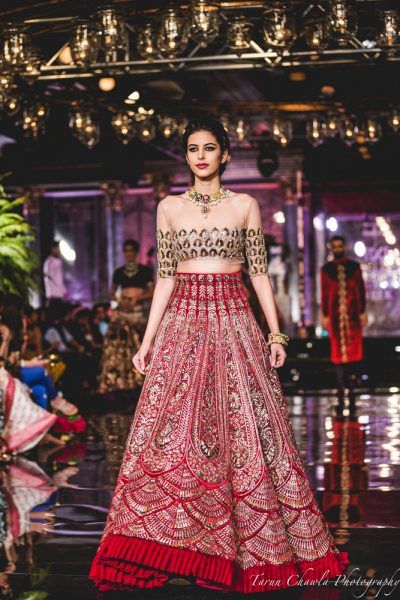 Pic via Manish Malhotra★ 5
We've recently talked about sheer blouses - the design really looks like it's floating on air. So while the blouse is gorgeous, it really supports the lehenga without trying too hard. 
Fringe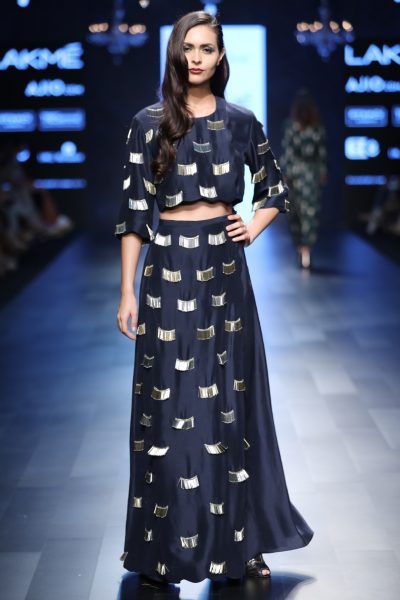 Pic via Payal Singhal★ 4.9
Fringes are so so in. But like Payal Singhal, you need to use them sweetly and innovatively. These scallop beaded fringe designs are really cool and fun - add it to a plain blouse for some evening glamour. 
Latkans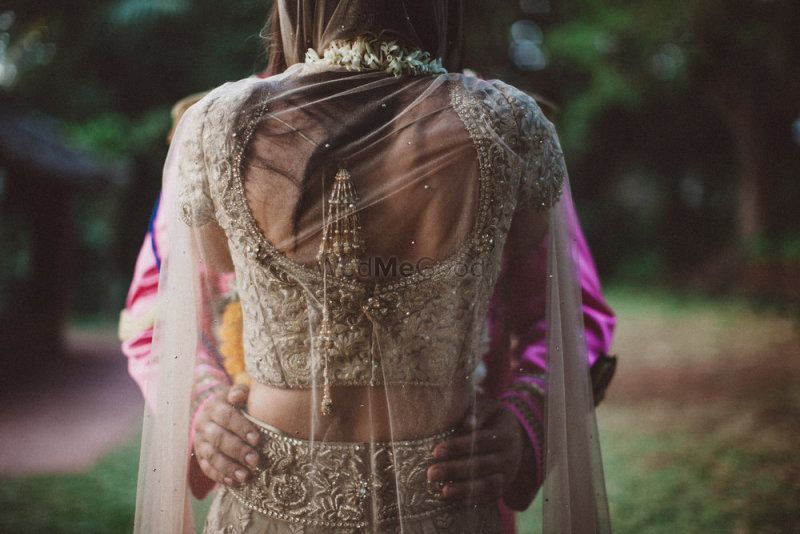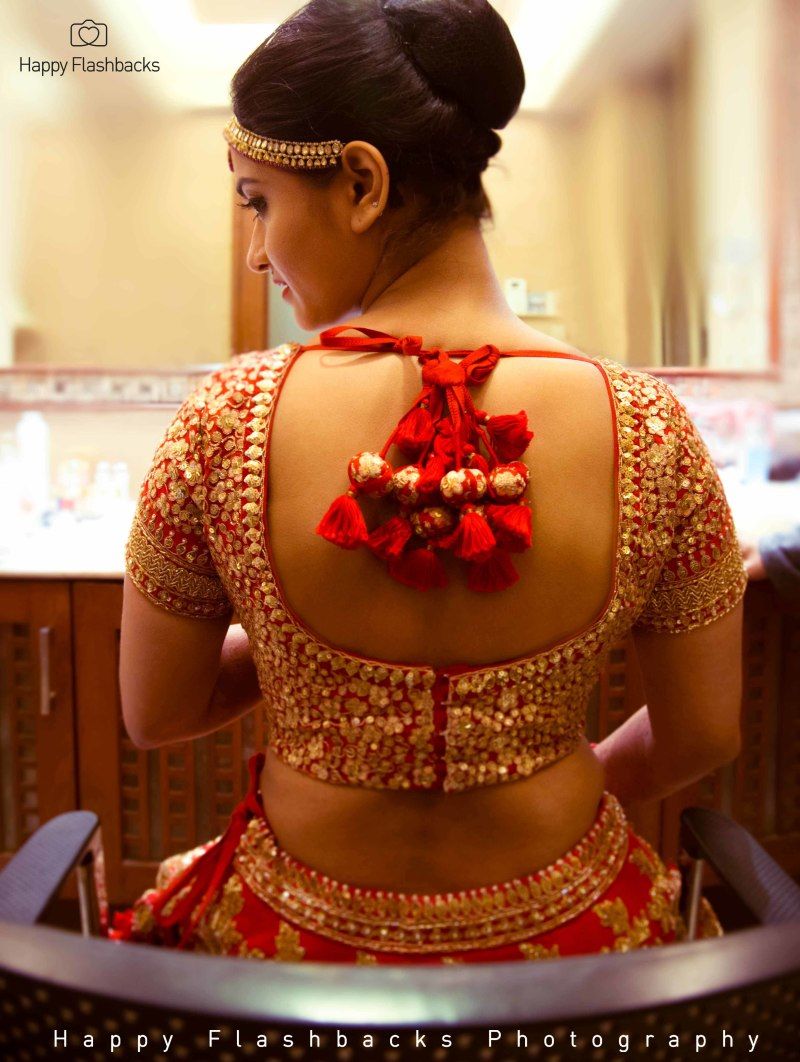 Pic via Tarek & Narina; Happy Flashbacks Photography
Latkans used to be on lehengas but now more and more designers are choosing to use the big latkans on their blouses. We love! 
Mix and Match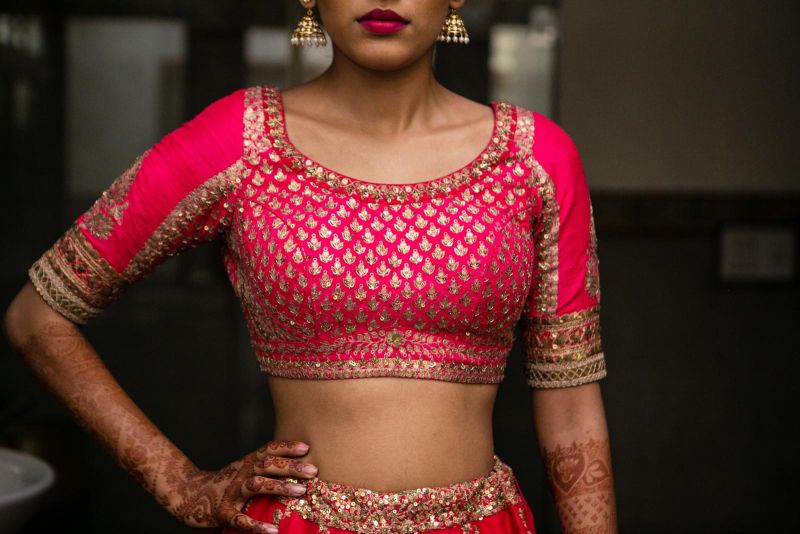 Benarasi and zardosi mix. Or maybe a kanjeevaram and chiffon mix. It's about strengthening your blouse design by adding a different kind of fabric. That adds to the look and makes it 3-dimensional.